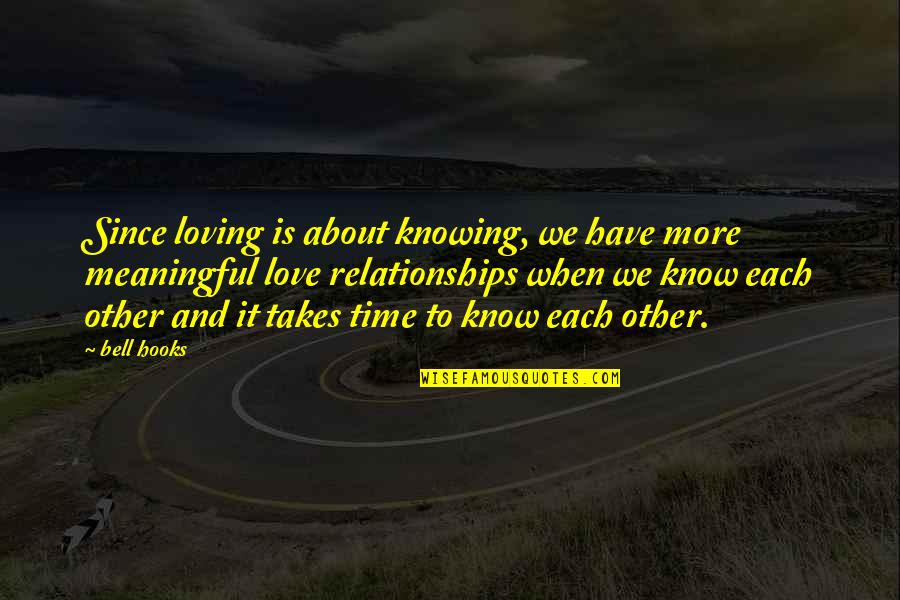 Since loving is about knowing, we have more meaningful love relationships when we know each other and it takes time to know each other.
—
Bell Hooks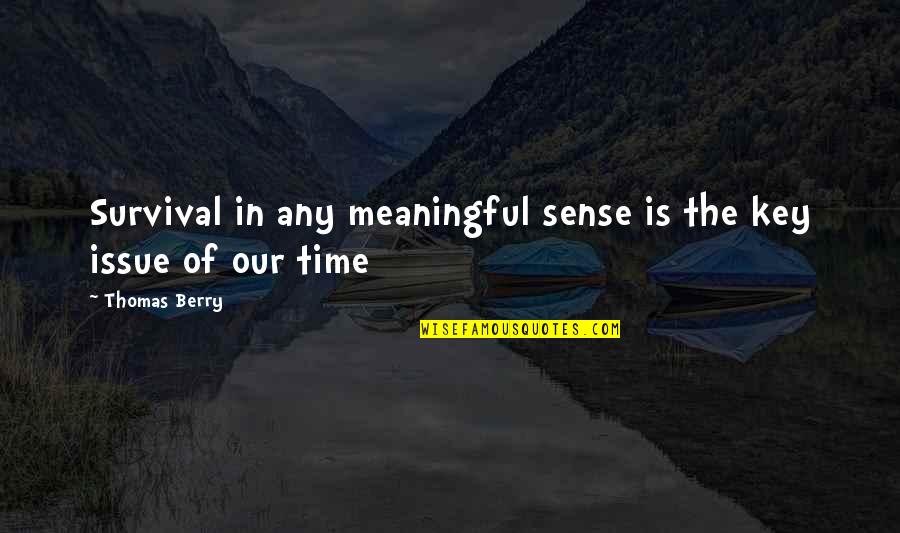 Survival in any meaningful sense is the key issue of our time
—
Thomas Berry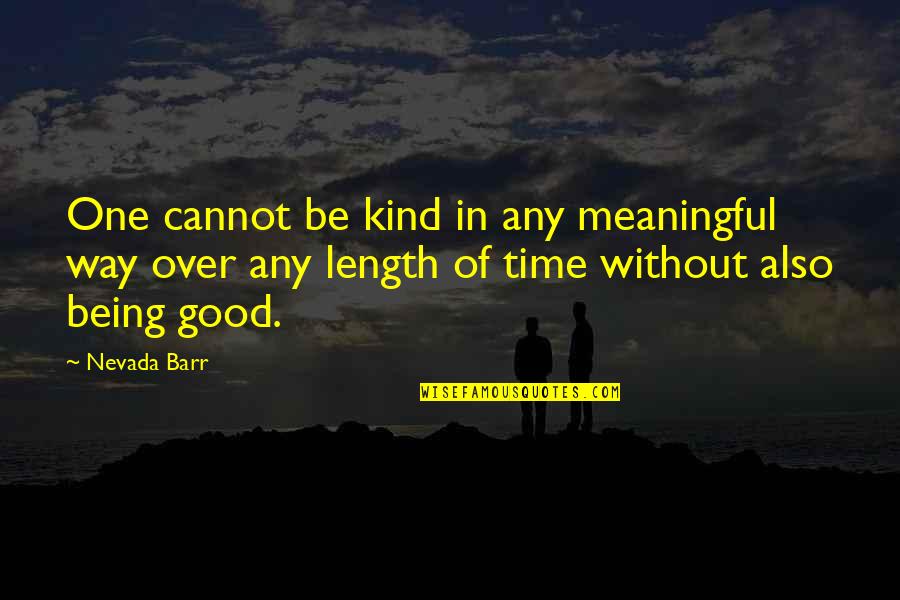 One cannot be kind in any meaningful way over any length of time without also being good.
—
Nevada Barr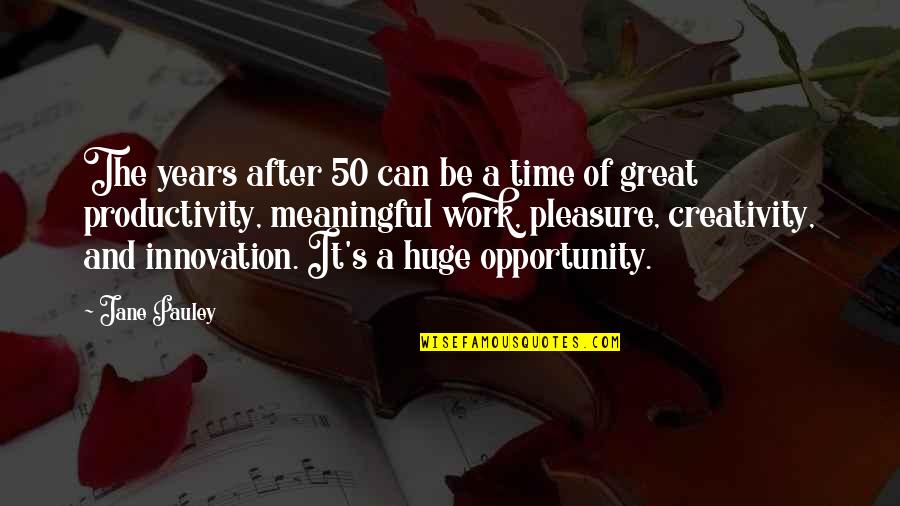 The years after 50 can be a time of great productivity, meaningful work, pleasure, creativity, and innovation. It's a huge opportunity.
—
Jane Pauley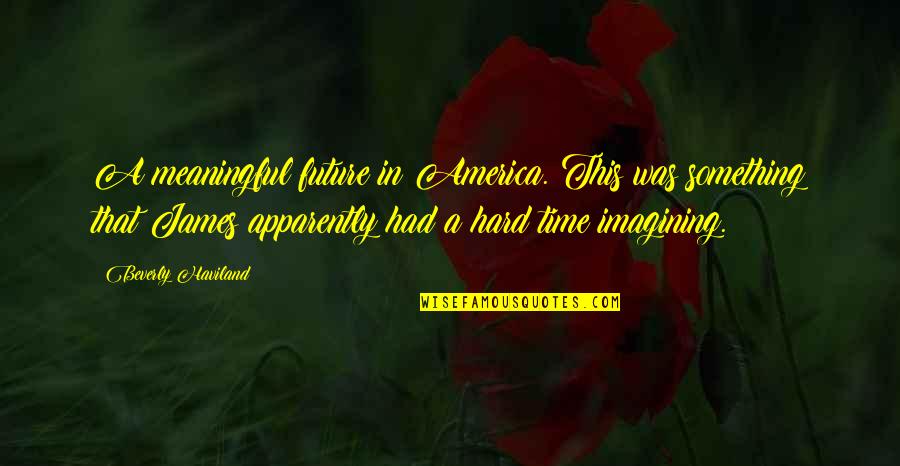 A meaningful future in America. This was something that James apparently had a hard time imagining.
—
Beverly Haviland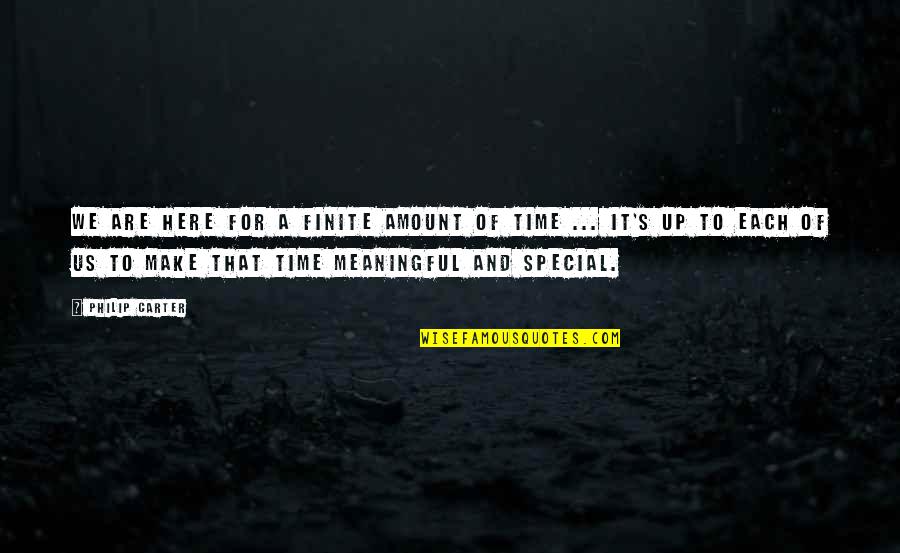 We are here for a finite amount of time ... it's up to each of us to make that time meaningful and special.
—
Philip Carter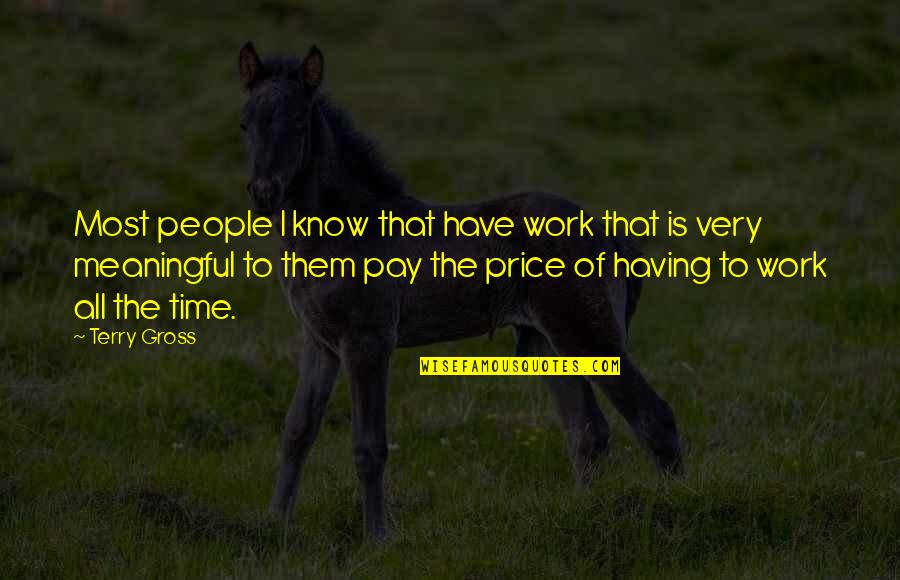 Most people I know that have work that is very meaningful to them pay the price of having to work all the time.
—
Terry Gross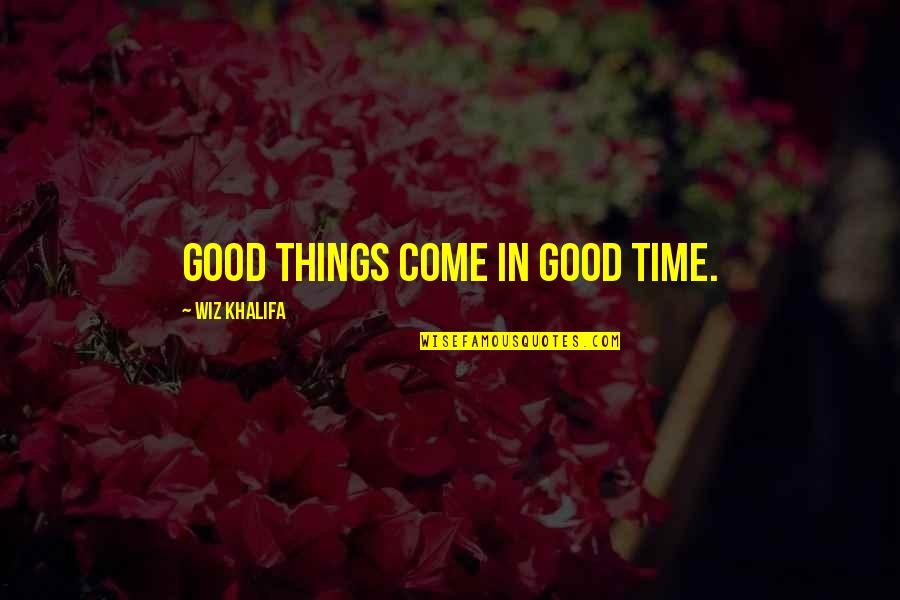 Good things come in good time.
—
Wiz Khalifa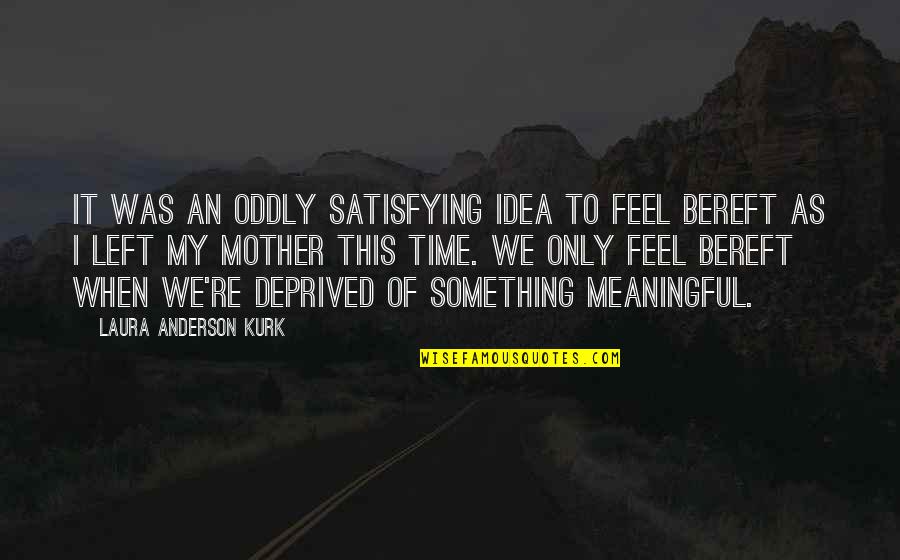 It was an oddly satisfying idea to feel bereft as I left my mother this time. We only feel bereft when we're deprived of something meaningful.
—
Laura Anderson Kurk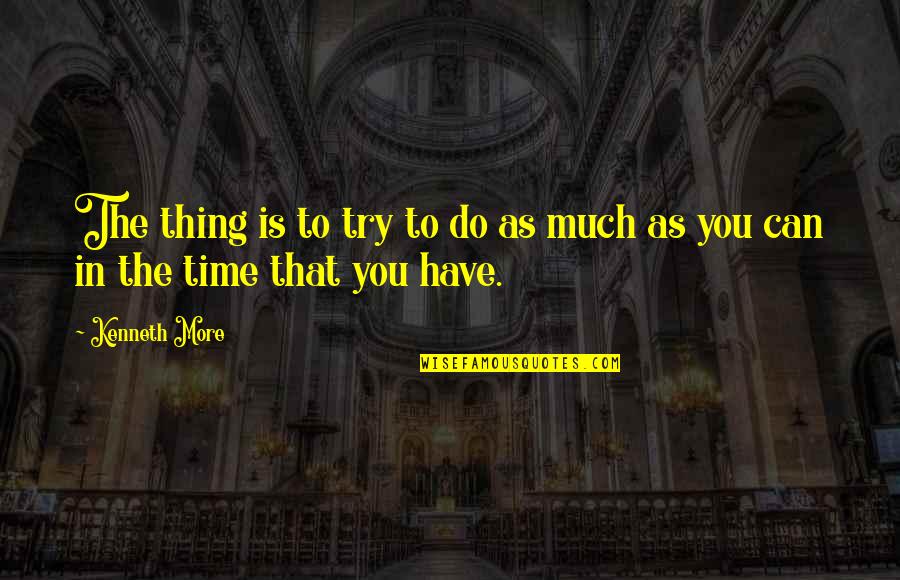 The thing is to try to do as much as you can in the time that you have. —
Kenneth More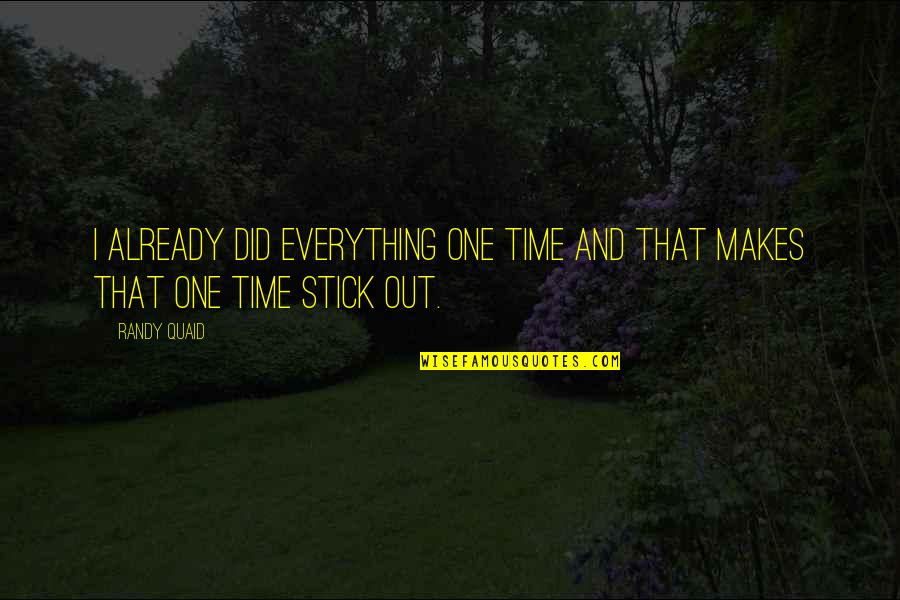 I already did everything one time and that makes that one time stick out. —
Randy Quaid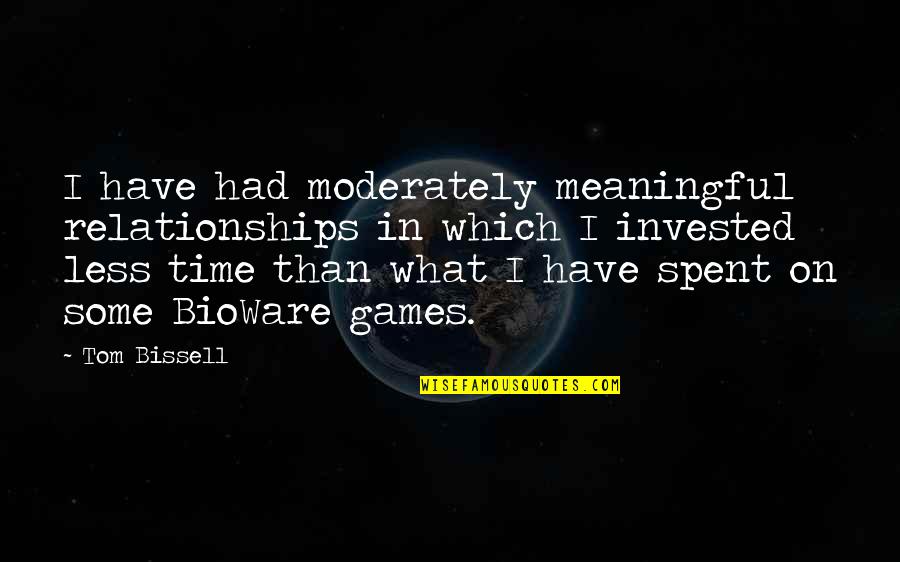 I have had moderately meaningful relationships in which I invested less time than what I have spent on some BioWare games. —
Tom Bissell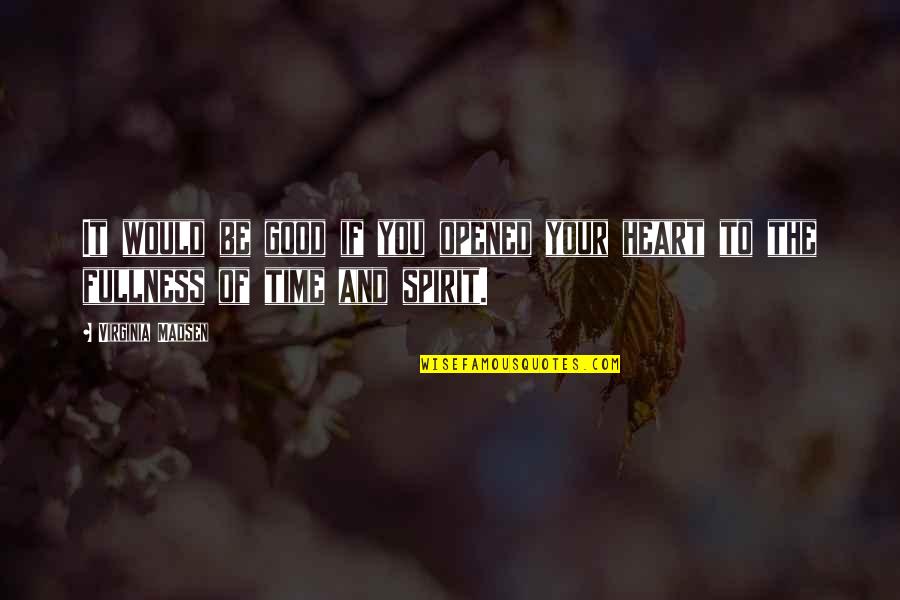 It would be good if you opened your heart to the fullness of time and spirit. —
Virginia Madsen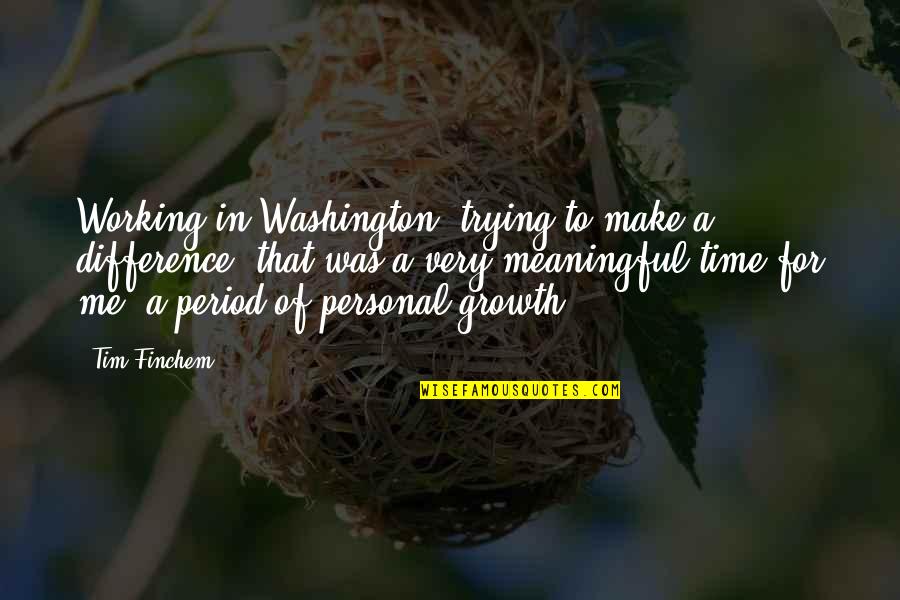 Working in Washington, trying to make a difference, that was a very
meaningful time
for me, a period of personal growth. —
Tim Finchem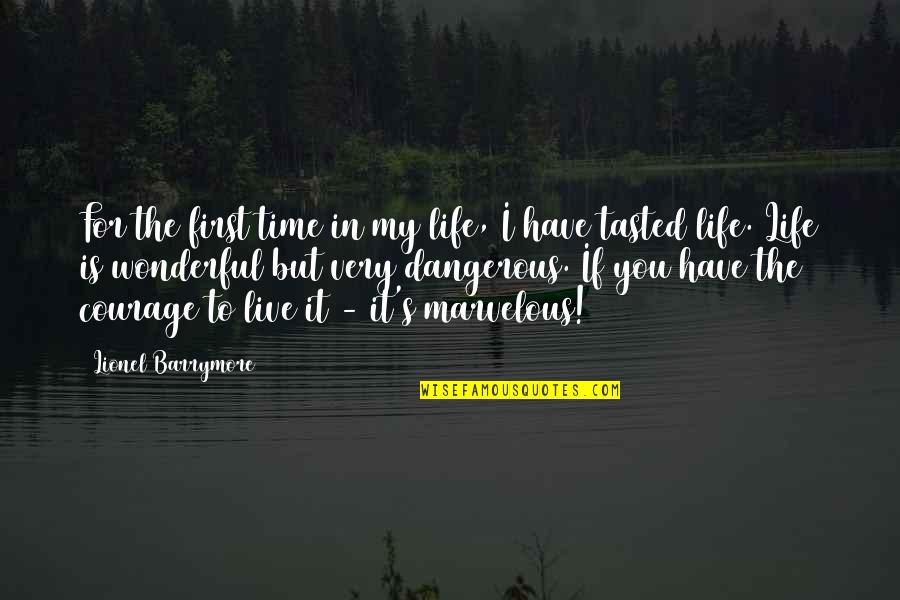 For the first time in my life, I have tasted life. Life is wonderful but very dangerous. If you have the courage to live it - it's marvelous! —
Lionel Barrymore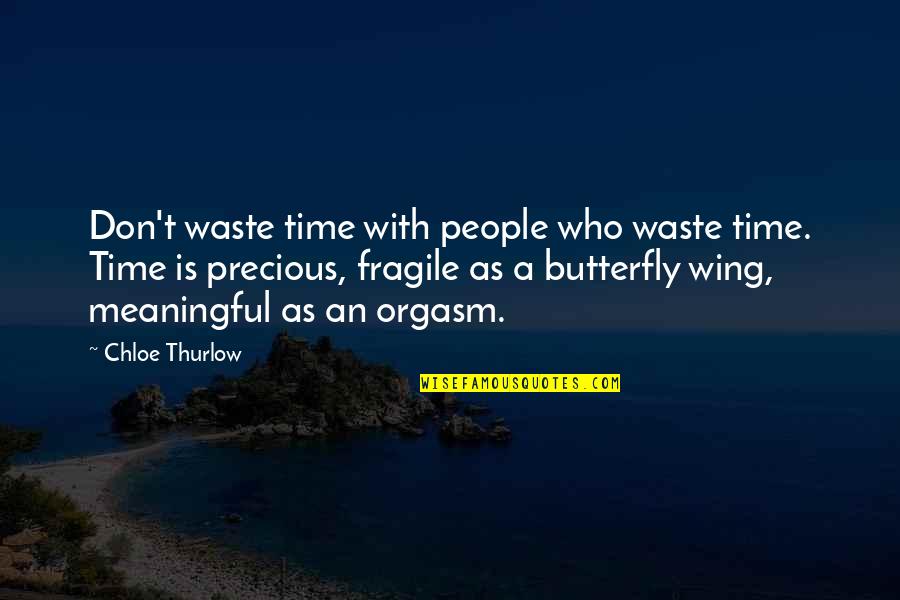 Don't waste time with people who waste time. Time is precious, fragile as a butterfly wing, meaningful as an orgasm. —
Chloe Thurlow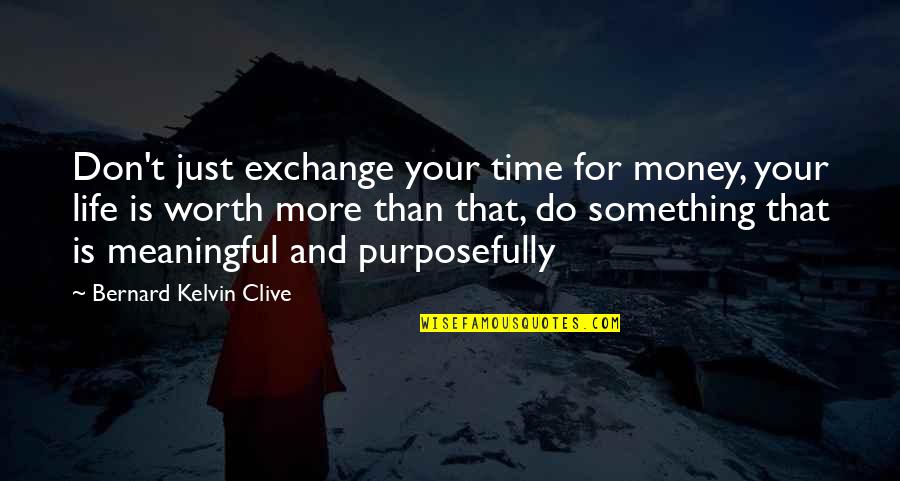 Don't just exchange your time for money, your life is worth more than that, do something that is meaningful and purposefully —
Bernard Kelvin Clive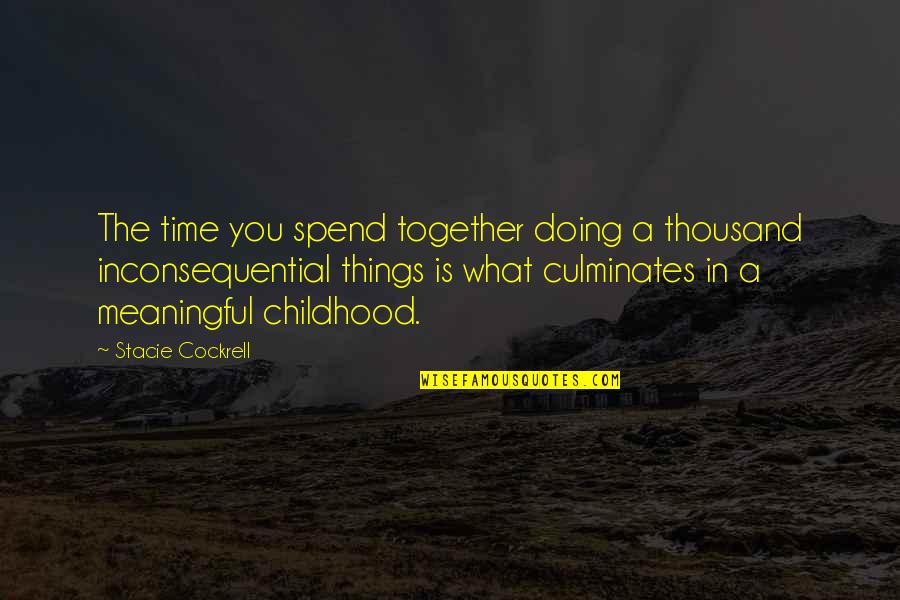 The time you spend together doing a thousand inconsequential things is what culminates in a meaningful childhood. —
Stacie Cockrell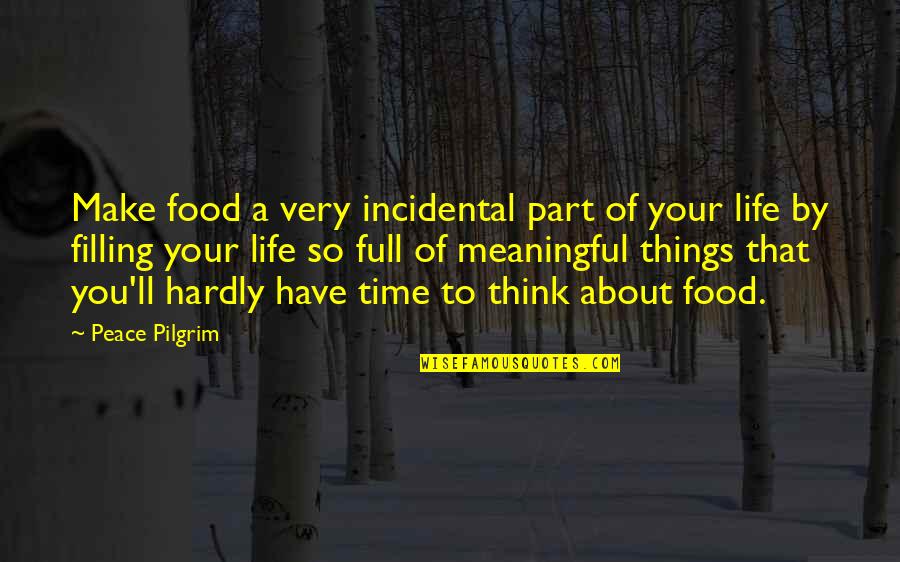 Make food a very incidental part of your life by filling your life so full of meaningful things that you'll hardly have time to think about food. —
Peace Pilgrim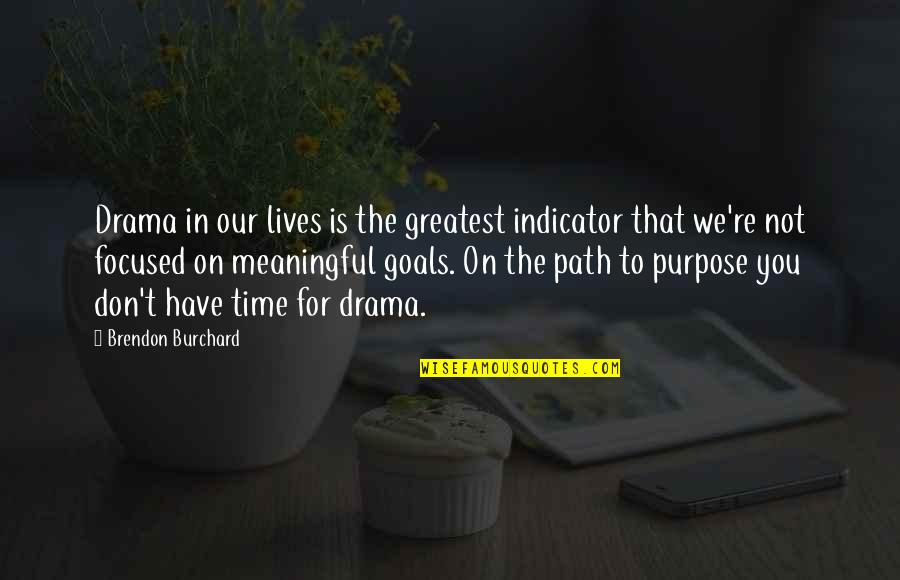 Drama in our lives is the greatest indicator that we're not focused on meaningful goals. On the path to purpose you don't have time for drama. —
Brendon Burchard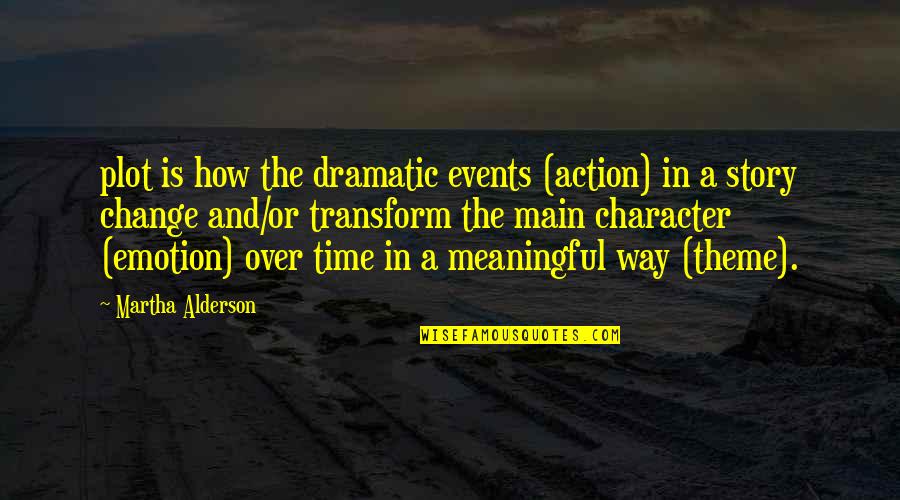 plot is how the dramatic events (action) in a story change and/or transform the main character (emotion) over time in a meaningful way (theme). —
Martha Alderson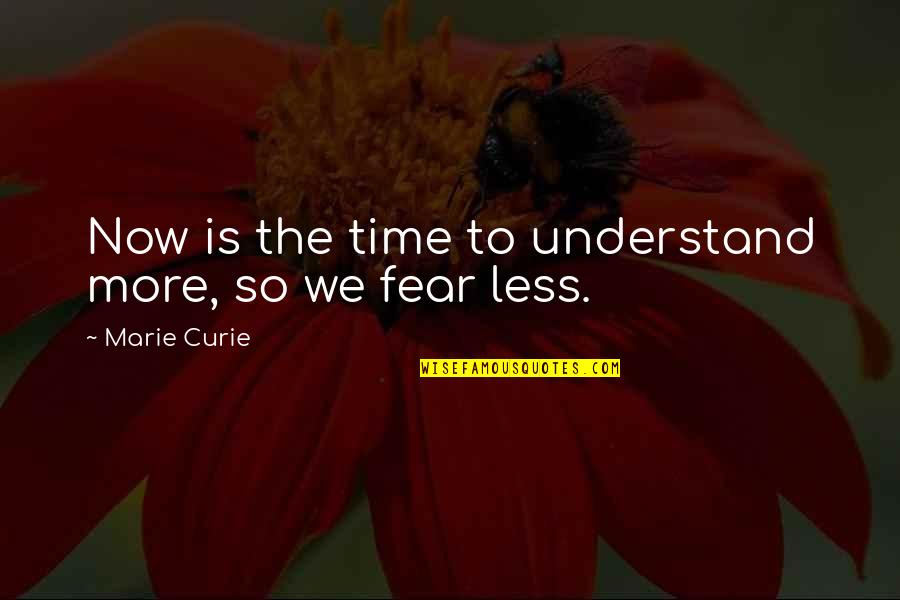 Now is the time to understand more, so we fear less. —
Marie Curie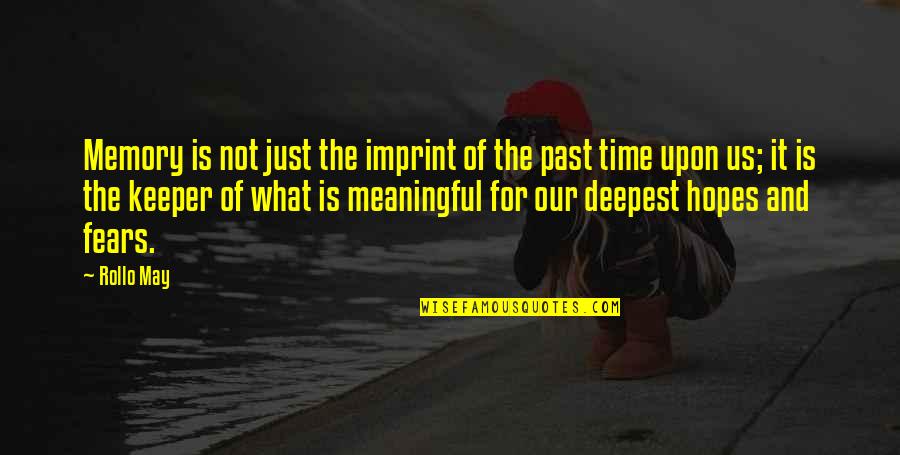 Memory is not just the imprint of the past time upon us; it is the keeper of what is meaningful for our deepest hopes and fears. —
Rollo May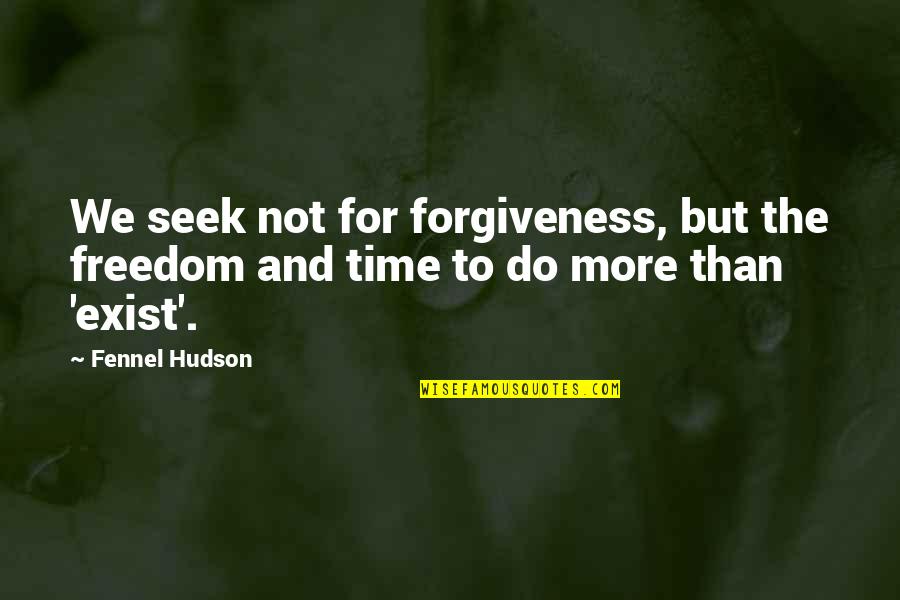 We seek not for forgiveness, but the freedom and time to do more than 'exist'. —
Fennel Hudson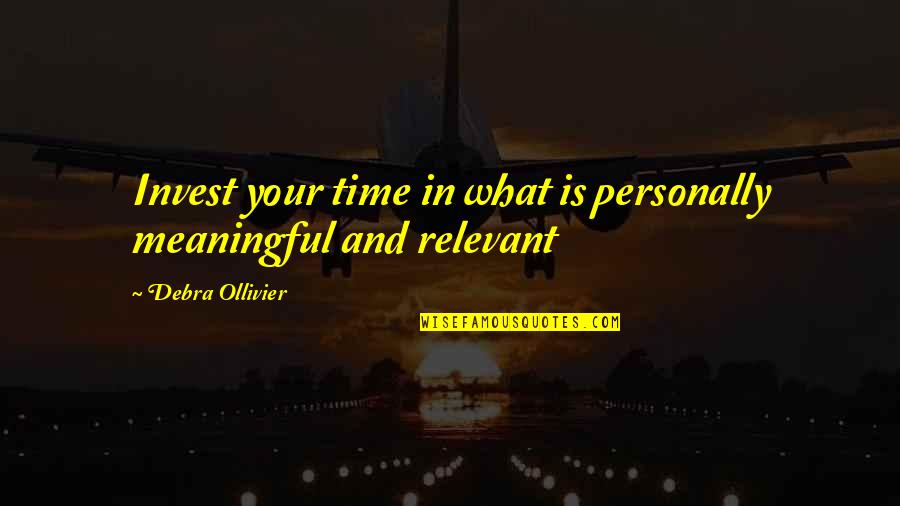 Invest your time in what is personally meaningful and relevant —
Debra Ollivier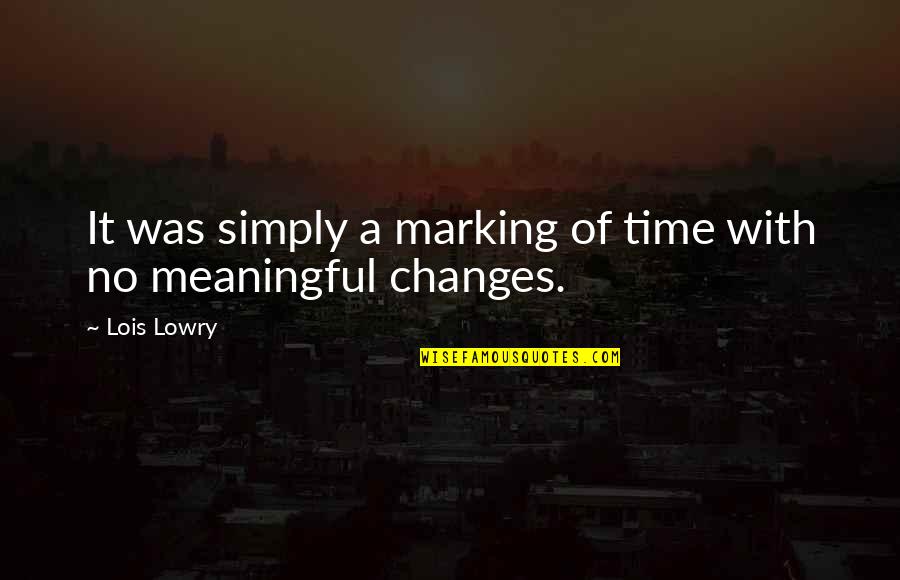 It was simply a marking of time with no meaningful changes. —
Lois Lowry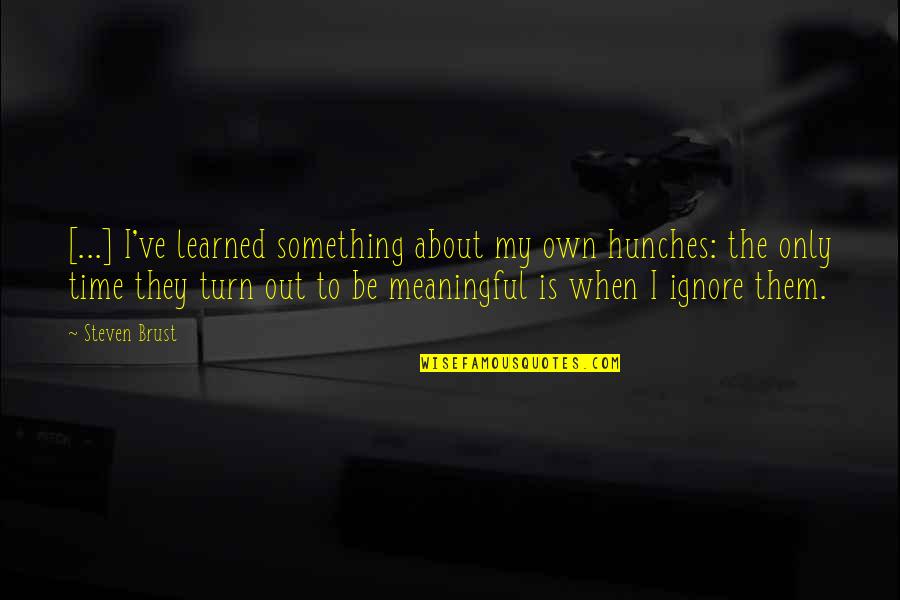 [...] I've learned something about my own hunches: the only time they turn out to be meaningful is when I ignore them. —
Steven Brust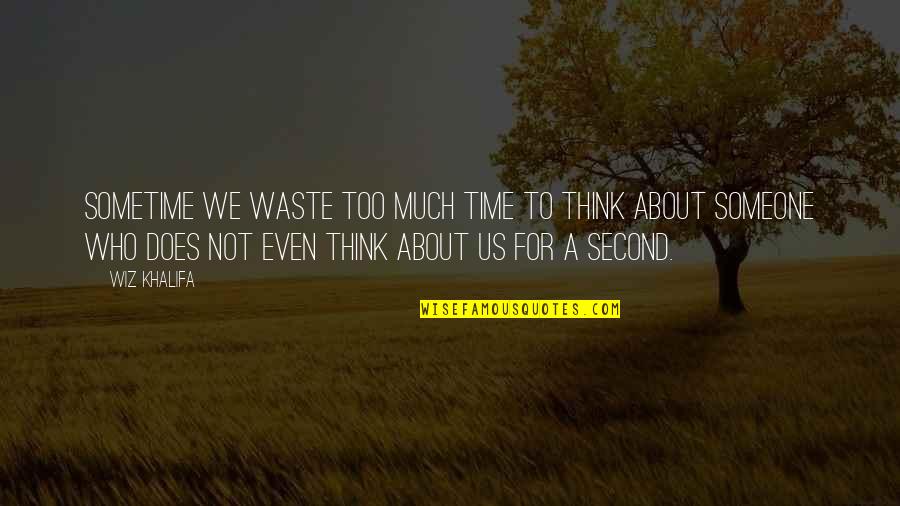 Sometime we waste too much time to think about someone who does not even think about us for a second. —
Wiz Khalifa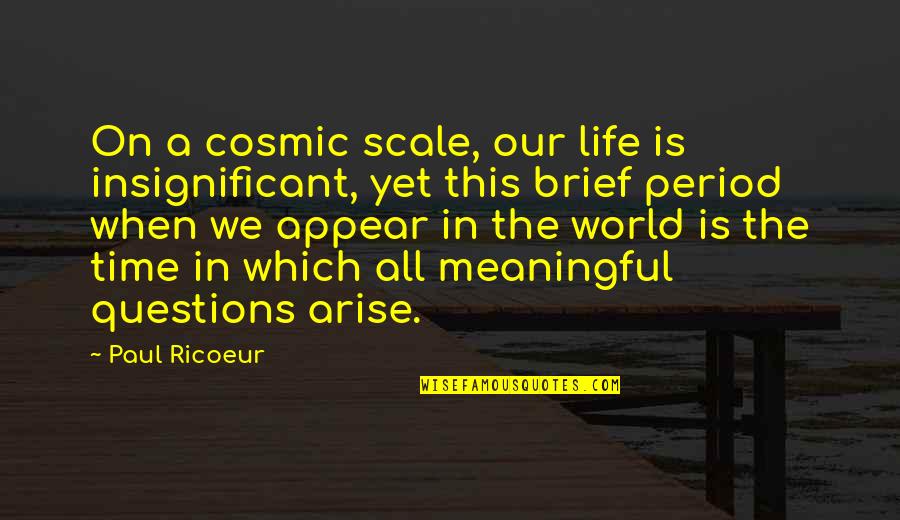 On a cosmic scale, our life is insignificant, yet this brief period when we appear in the world is the time in which all meaningful questions arise. —
Paul Ricoeur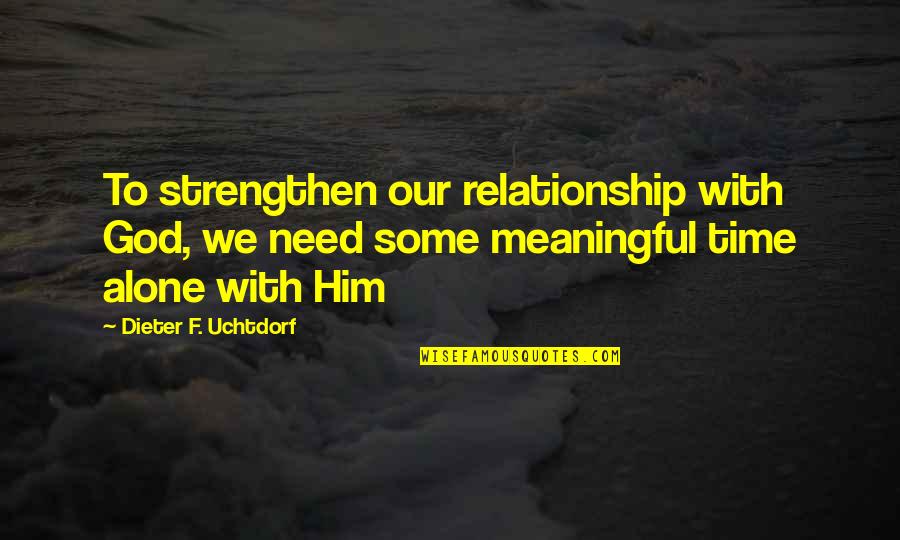 To strengthen our relationship with God, we need some
meaningful time
alone with Him —
Dieter F. Uchtdorf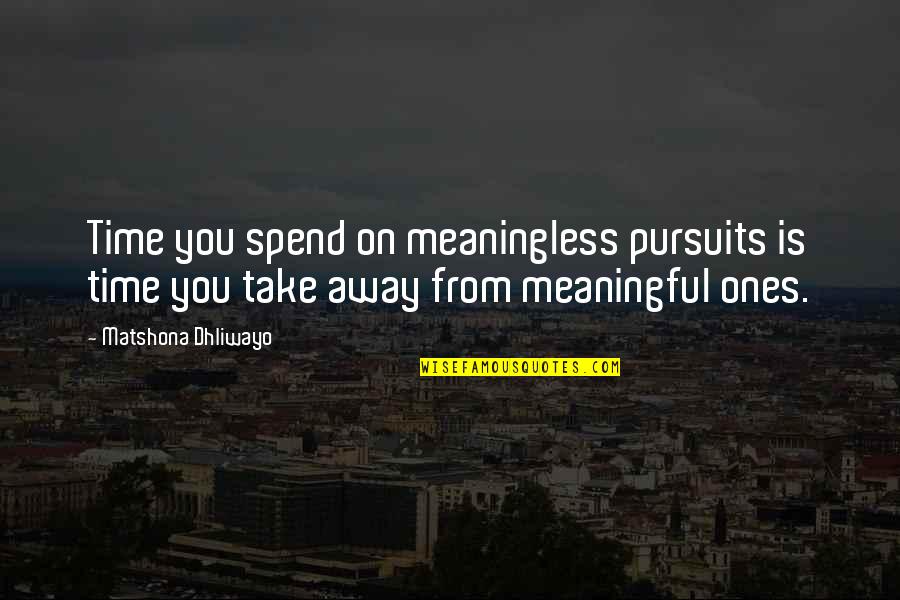 Time you spend on meaningless pursuits is time you take away from meaningful ones. —
Matshona Dhliwayo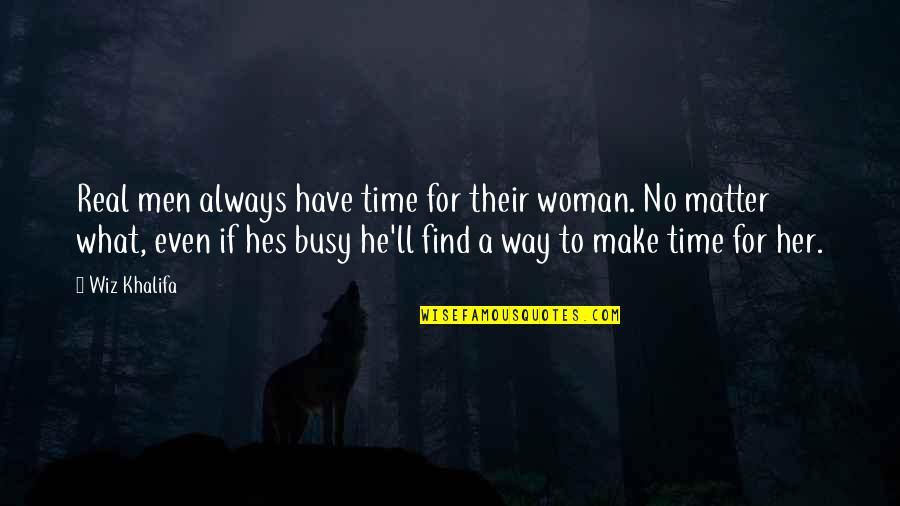 Real men always have time for their woman. No matter what, even if hes busy he'll find a way to make time for her. —
Wiz Khalifa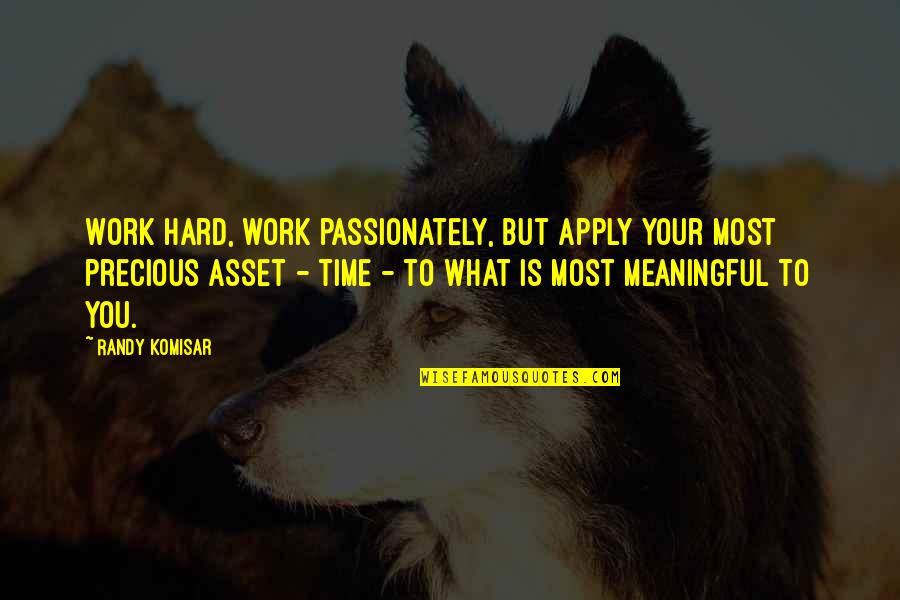 Work hard, work passionately, but apply your most precious asset - time - to what is most meaningful to you. —
Randy Komisar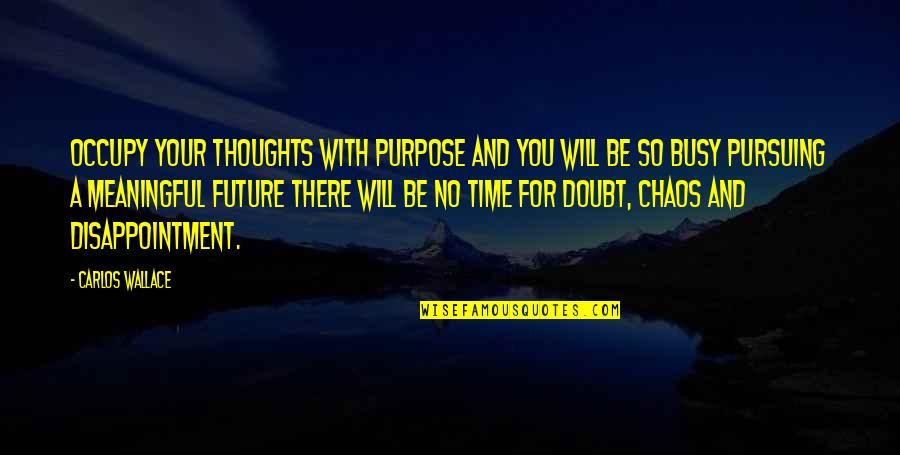 Occupy your thoughts with purpose and you will be so busy pursuing a meaningful future there will be no time for doubt, chaos and disappointment. —
Carlos Wallace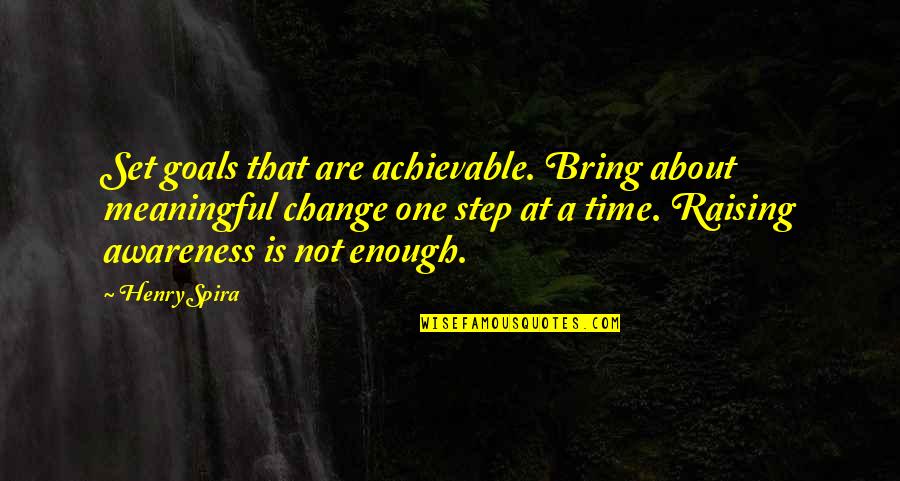 Set goals that are achievable. Bring about meaningful change one step at a time. Raising awareness is not enough. —
Henry Spira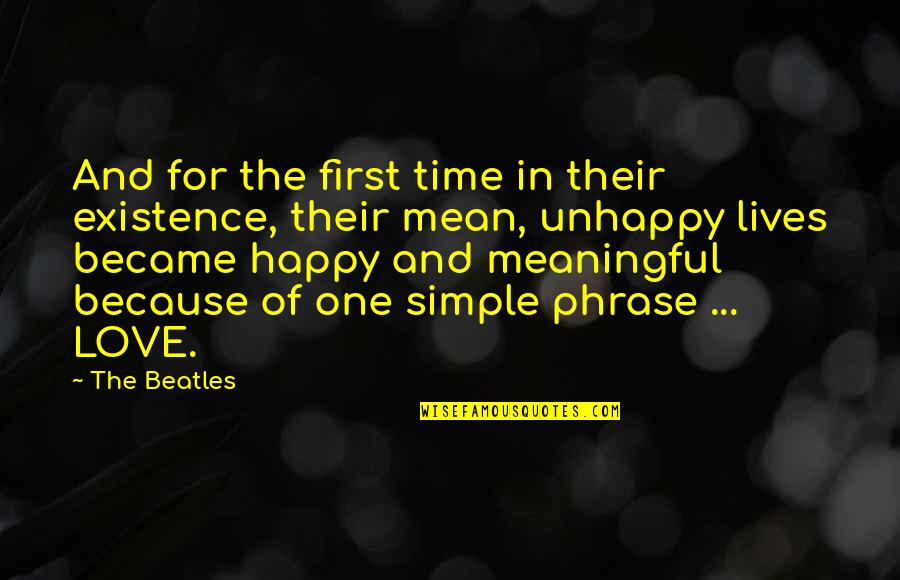 And for the first time in their existence, their mean, unhappy lives became happy and meaningful because of one simple phrase ... LOVE. —
The Beatles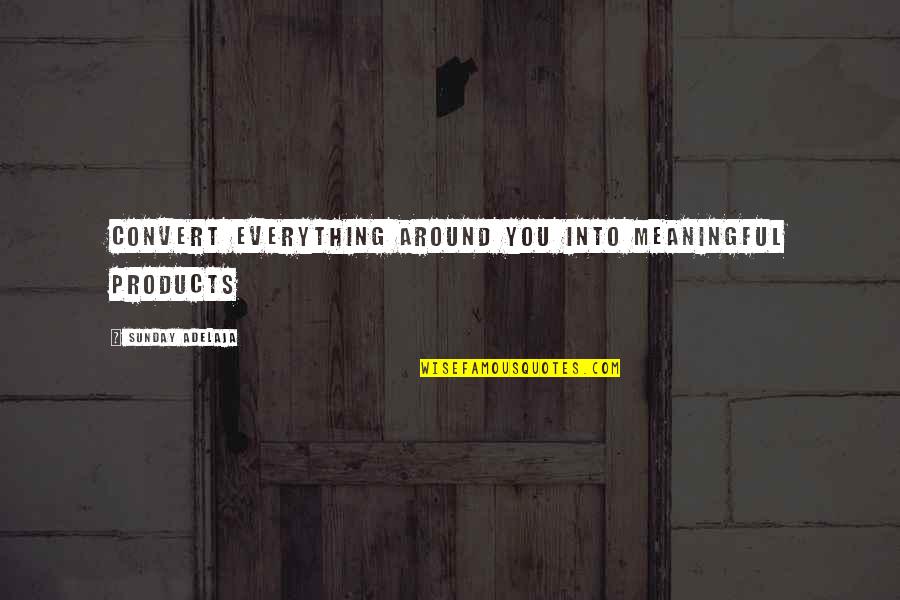 Convert everything around you into meaningful products —
Sunday Adelaja