Marriage Without God Quotes
Collection of top 36 famous quotes about Marriage Without God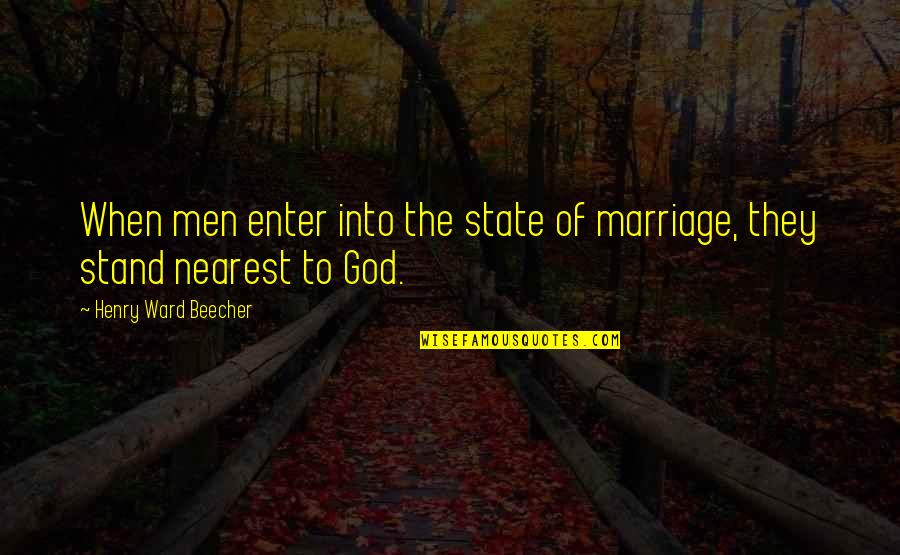 When men enter into the state of marriage, they stand nearest to God.
—
Henry Ward Beecher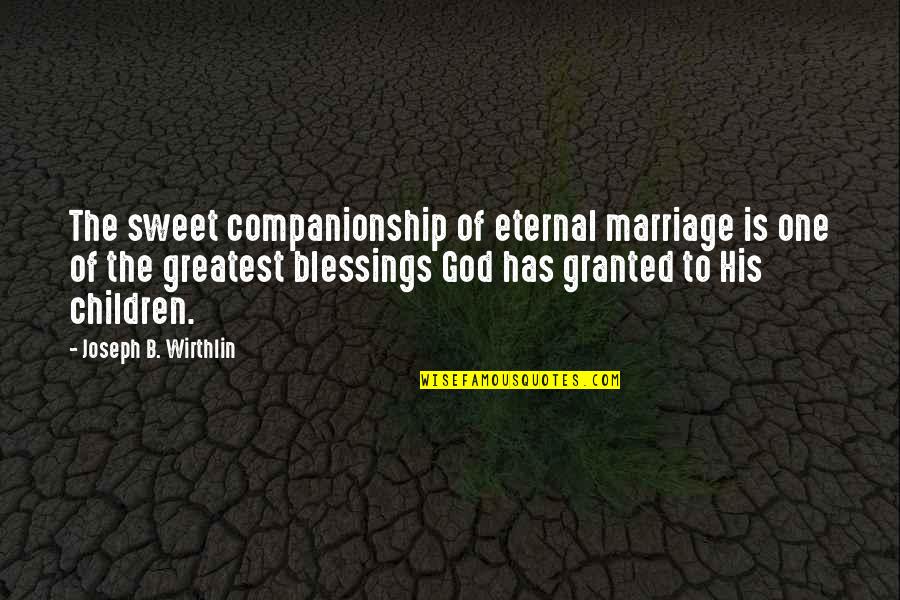 The sweet companionship of eternal marriage is one of the greatest blessings God has granted to His children.
—
Joseph B. Wirthlin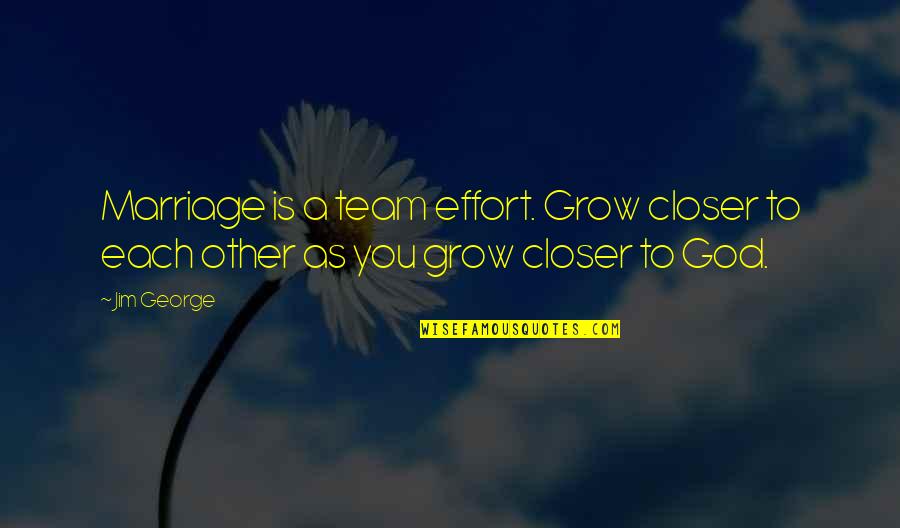 Marriage is a team effort. Grow closer to each other as you grow closer to God.
—
Jim George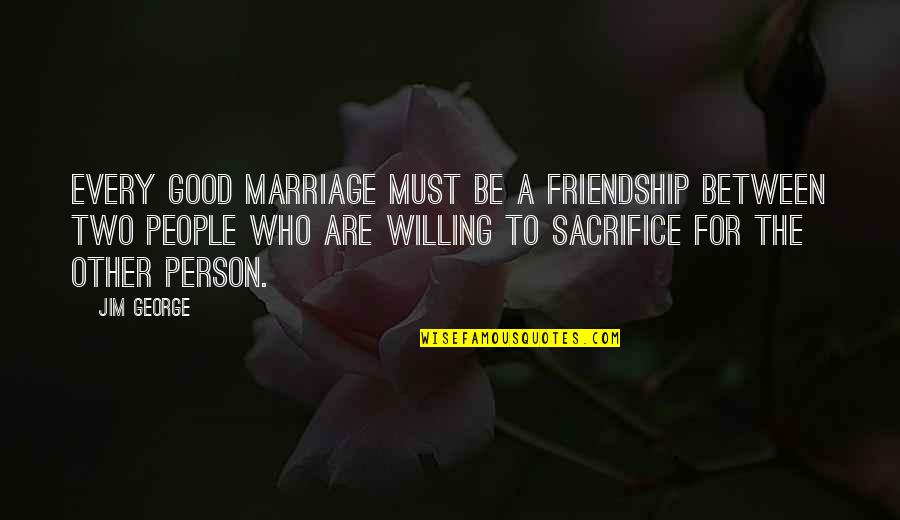 Every good marriage must be a friendship between two people who are willing to sacrifice for the other person.
—
Jim George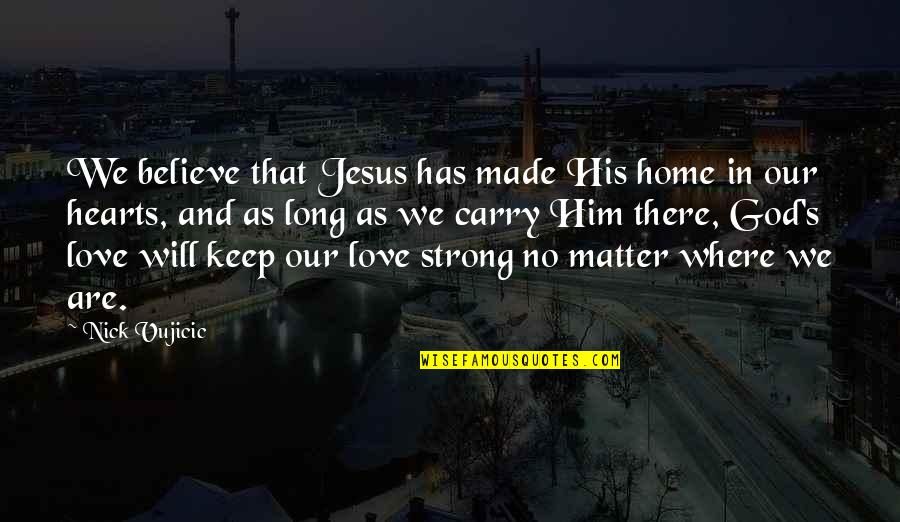 We believe that Jesus has made His home in our hearts, and as long as we carry Him there, God's love will keep our love strong no matter where we are.
—
Nick Vujicic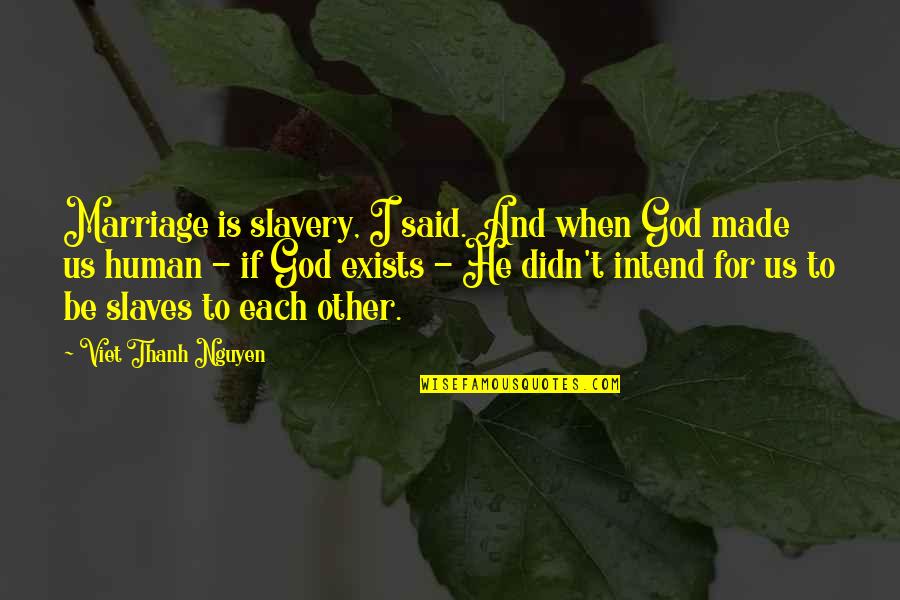 Marriage is slavery, I said. And when God made us human - if God exists - He didn't intend for us to be slaves to each other.
—
Viet Thanh Nguyen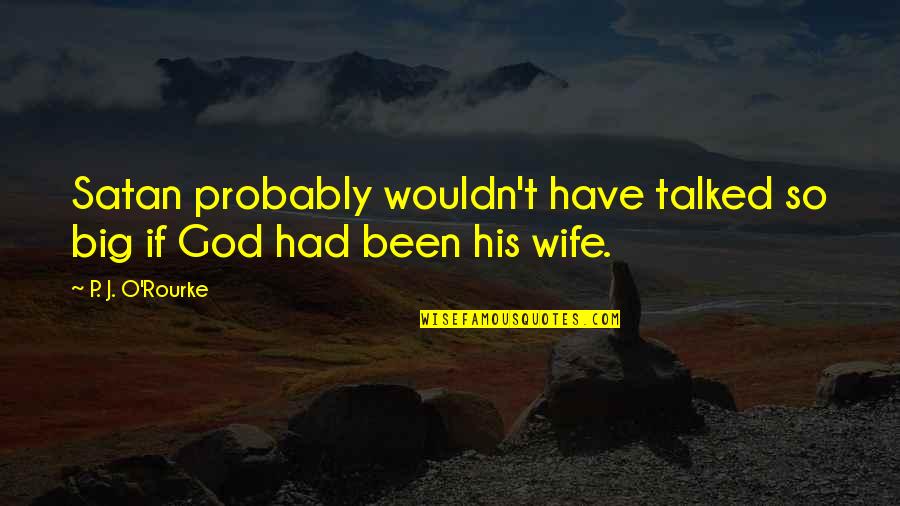 Satan probably wouldn't have talked so big if God had been his wife.
—
P. J. O'Rourke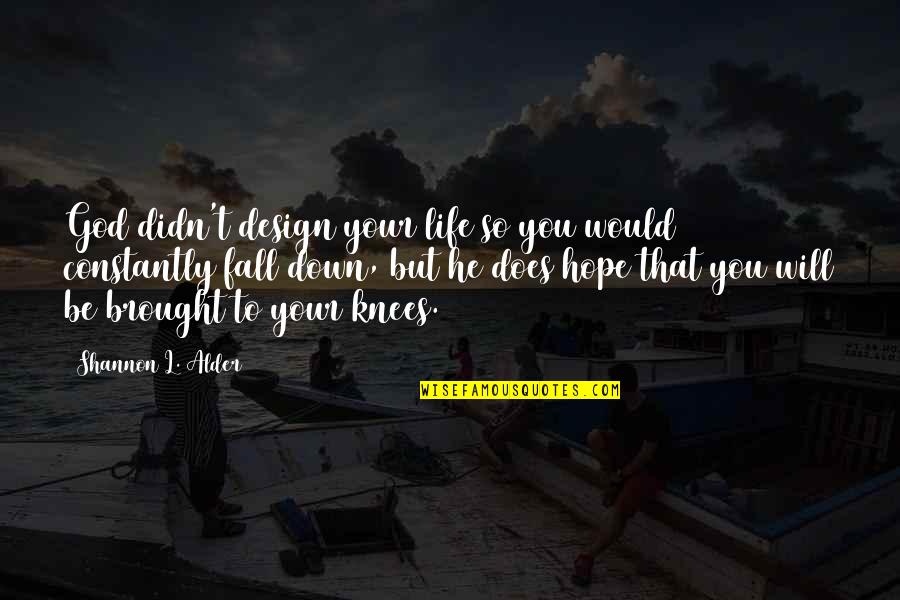 God didn't design your life so you would constantly fall down, but he does hope that you will be brought to your knees. —
Shannon L. Alder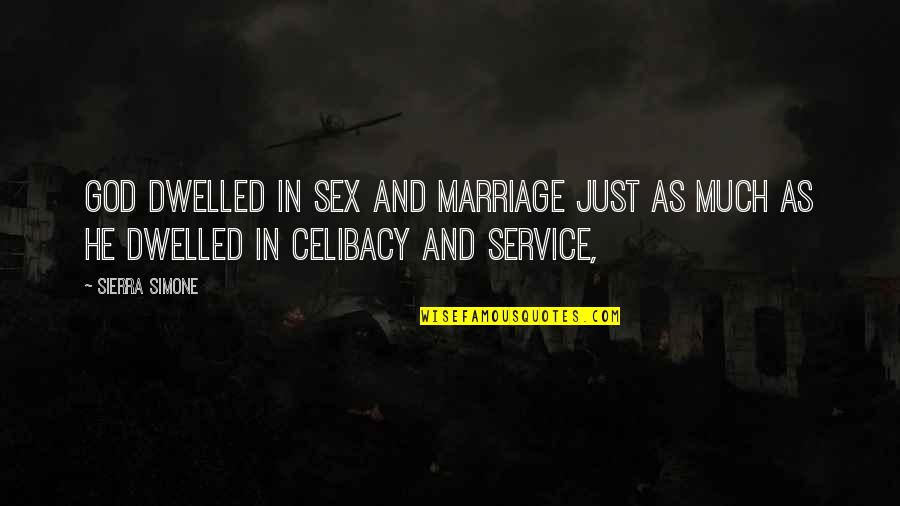 God dwelled in sex and marriage just as much as He dwelled in celibacy and service, —
Sierra Simone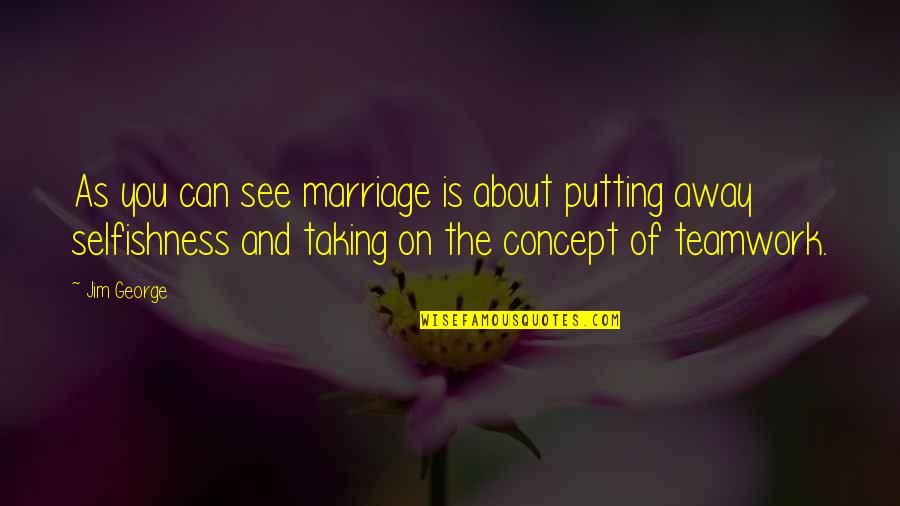 As you can see marriage is about putting away selfishness and taking on the concept of teamwork. —
Jim George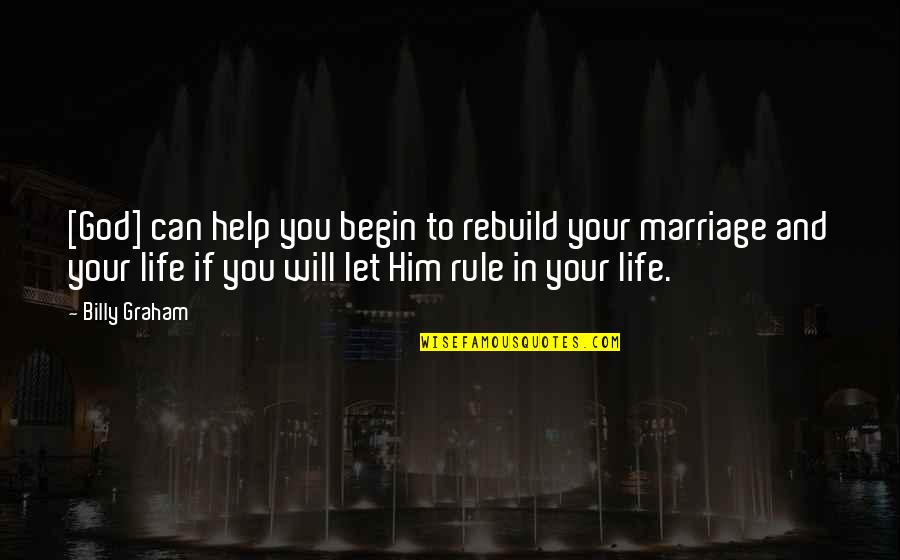 [God] can help you begin to rebuild your marriage and your life if you will let Him rule in your life. —
Billy Graham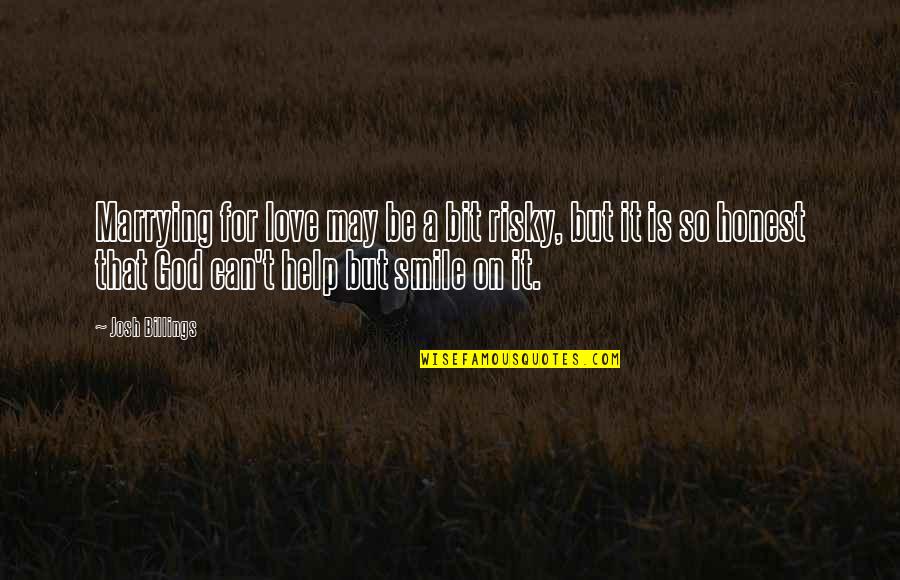 Marrying for love may be a bit risky, but it is so honest that God can't help but smile on it. —
Josh Billings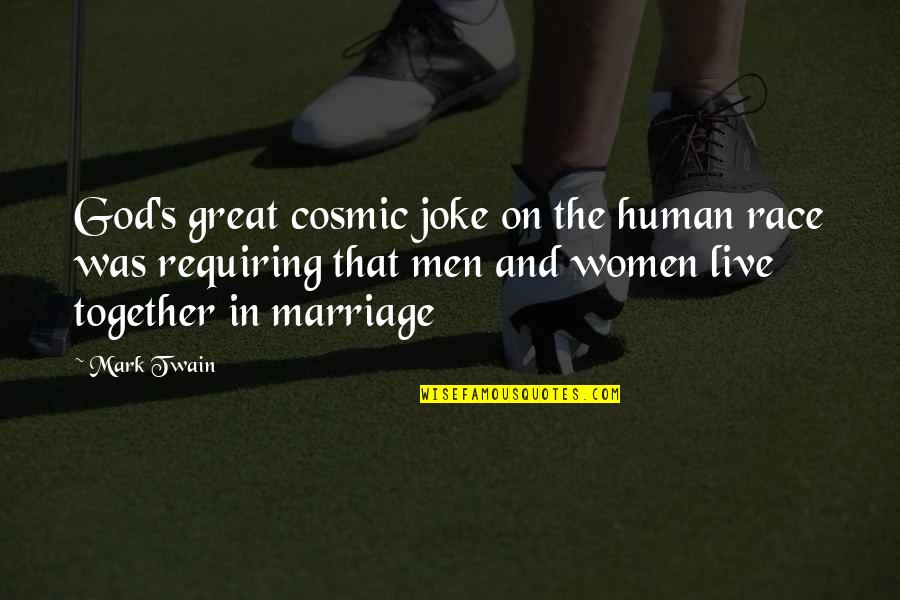 God's great cosmic joke on the human race was requiring that men and women live together in marriage —
Mark Twain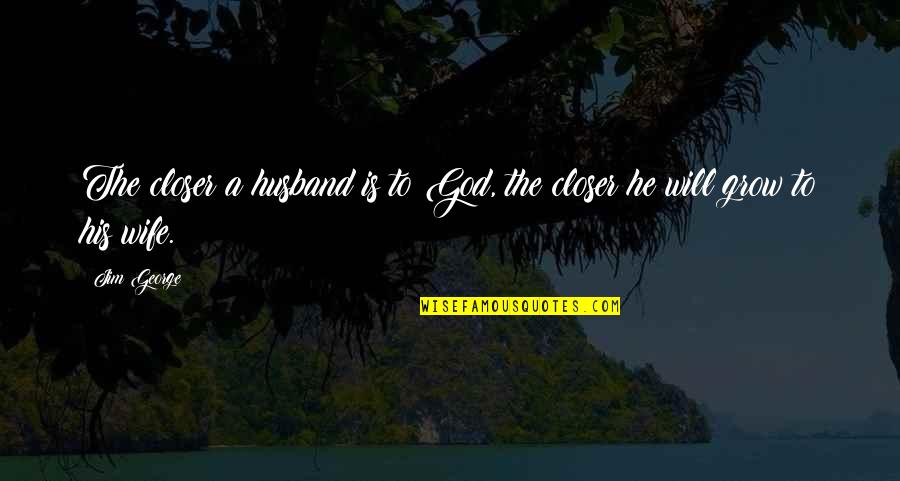 The closer a husband is to God, the closer he will grow to his wife. —
Jim George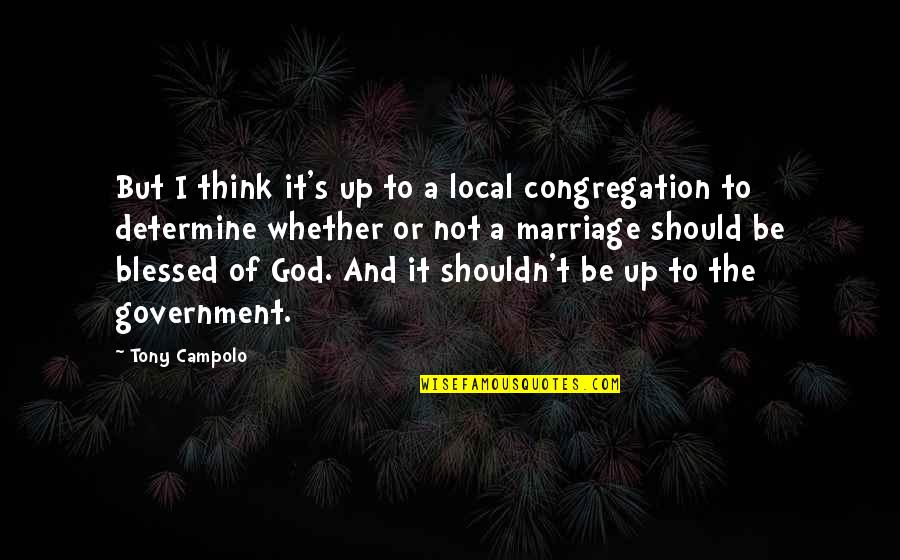 But I think it's up to a local congregation to determine whether or not a marriage should be blessed of God. And it shouldn't be up to the government. —
Tony Campolo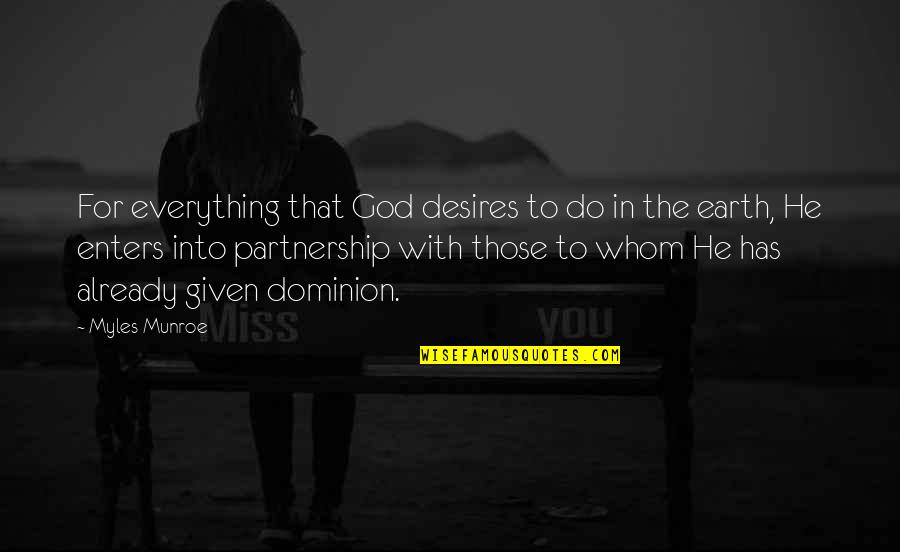 For everything that God desires to do in the earth, He enters into partnership with those to whom He has already given dominion. —
Myles Munroe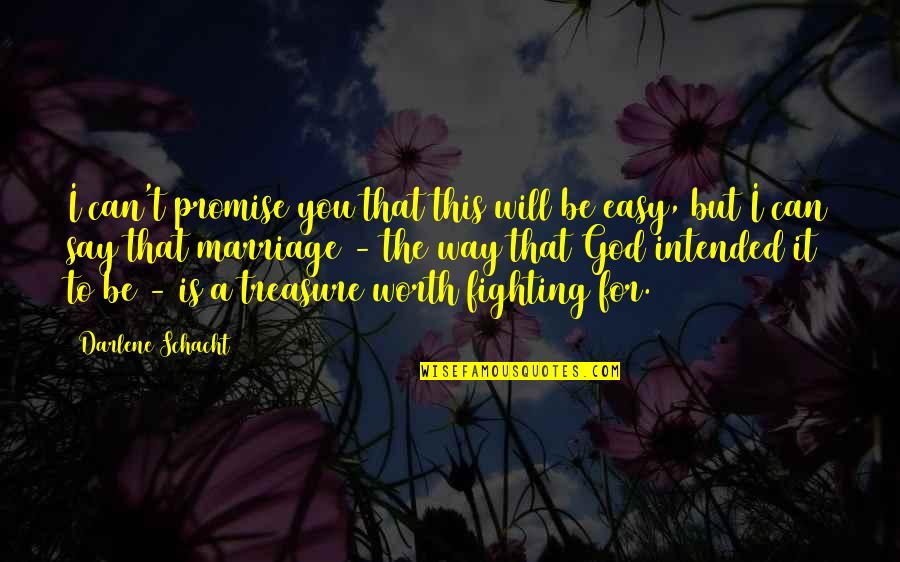 I can't promise you that this will be easy, but I can say that marriage - the way that God intended it to be - is a treasure worth fighting for. —
Darlene Schacht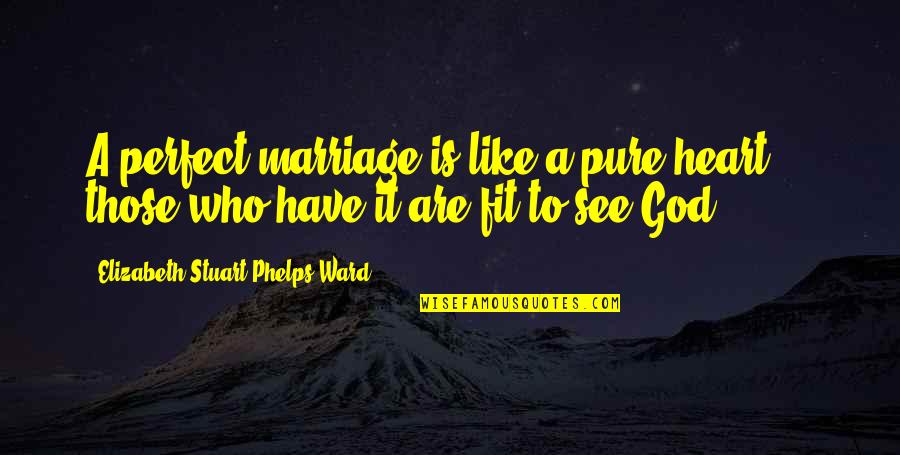 A perfect marriage is like a pure heart ... those who have it are fit to see God. —
Elizabeth Stuart Phelps Ward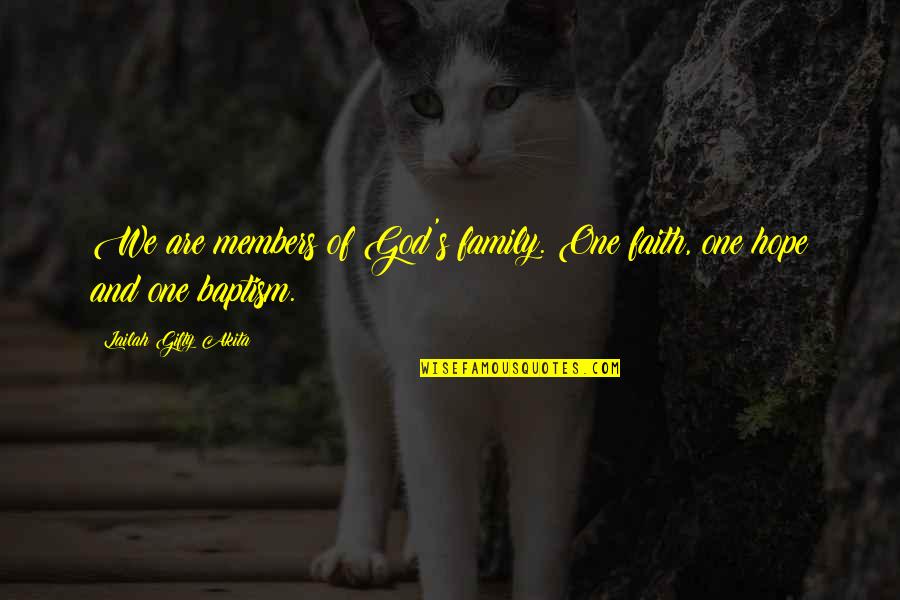 We are members of God's family. One faith, one hope and one baptism. —
Lailah Gifty Akita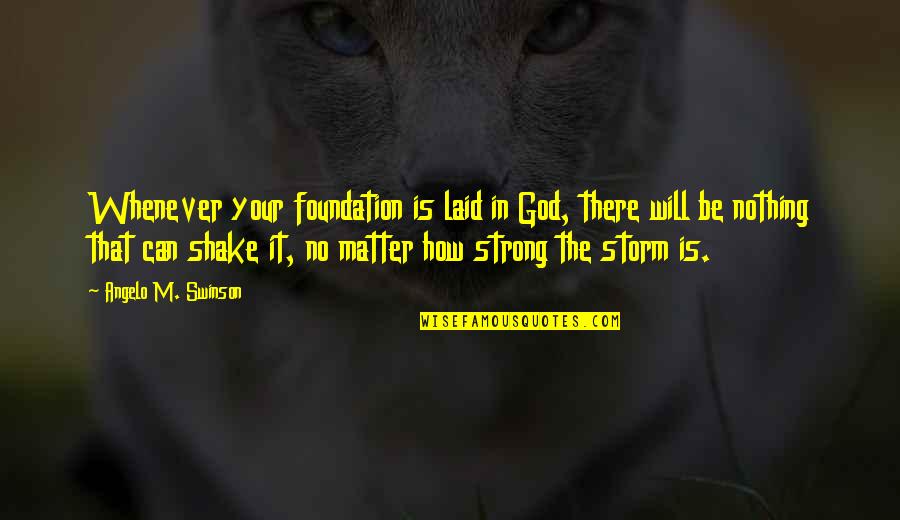 Whenever your foundation is laid in God, there will be nothing that can shake it, no matter how strong the storm is. —
Angelo M. Swinson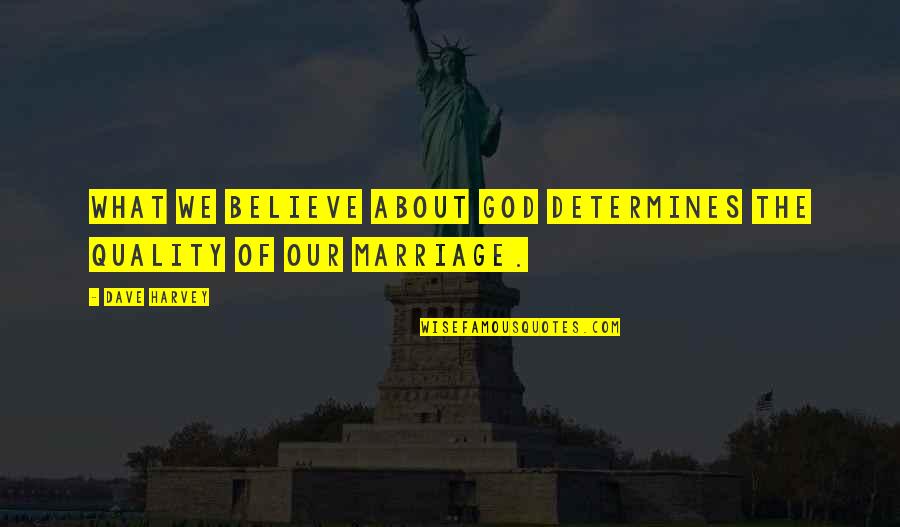 What we believe about God determines the quality of our marriage. —
Dave Harvey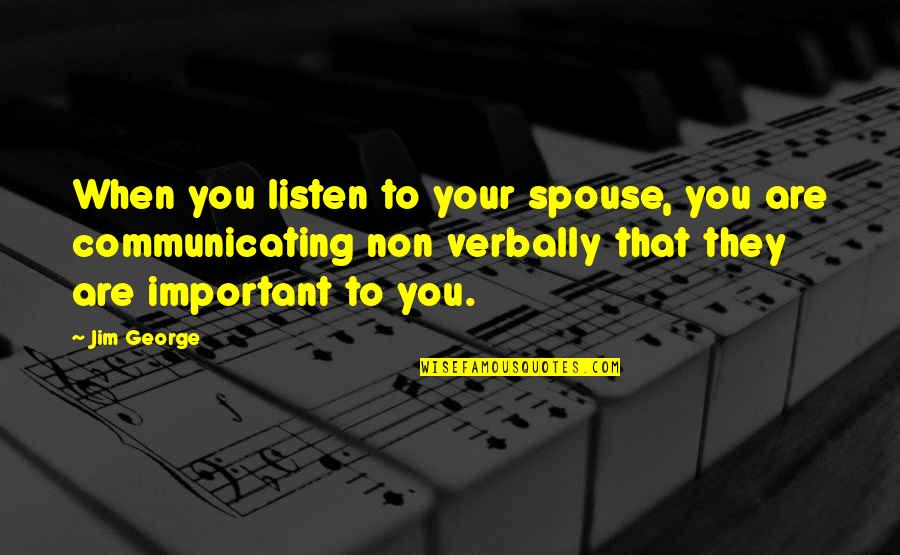 When you listen to your spouse, you are communicating non verbally that they are important to you. —
Jim George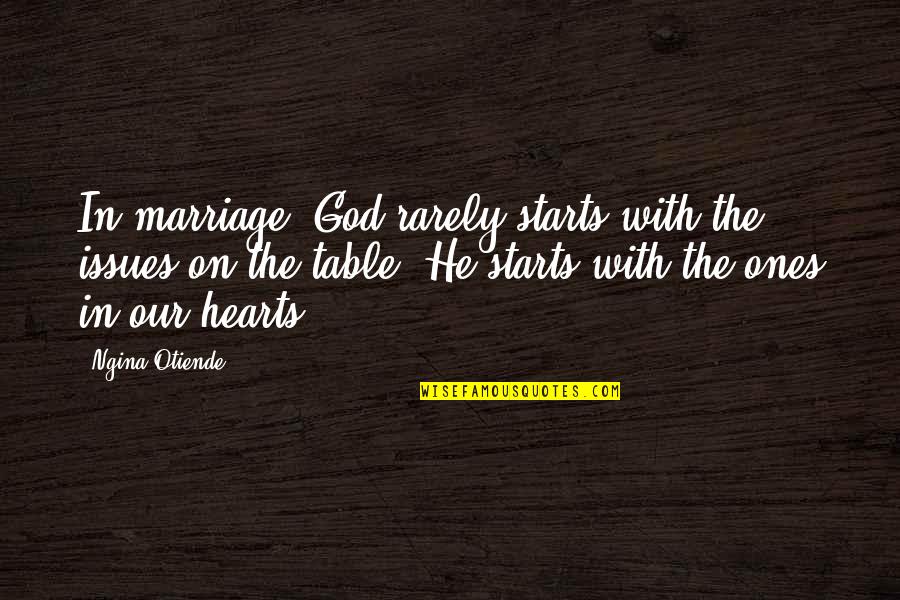 In marriage, God rarely starts with the issues on the table. He starts with the ones in our hearts —
Ngina Otiende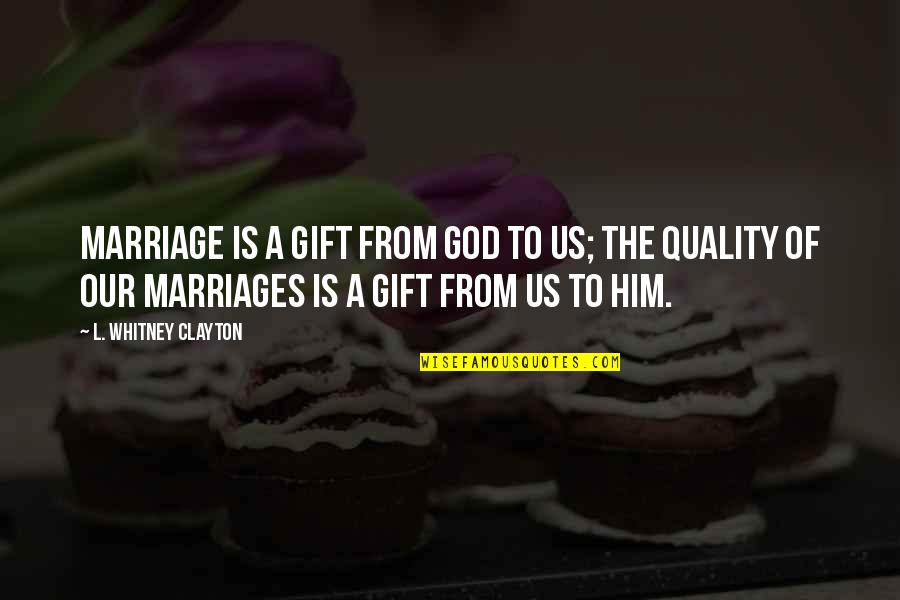 Marriage is a gift from God to us; the quality of our marriages is a gift from us to Him. —
L. Whitney Clayton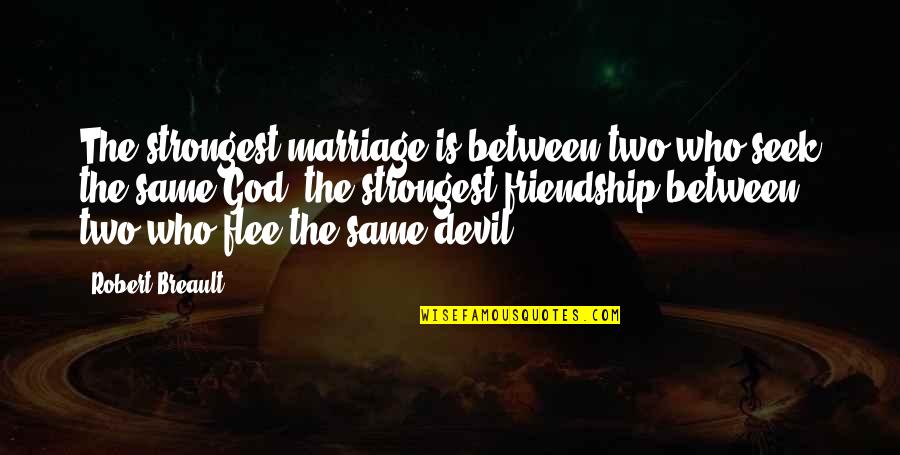 The strongest marriage is between two who seek the same God, the strongest friendship between two who flee the same devil. —
Robert Breault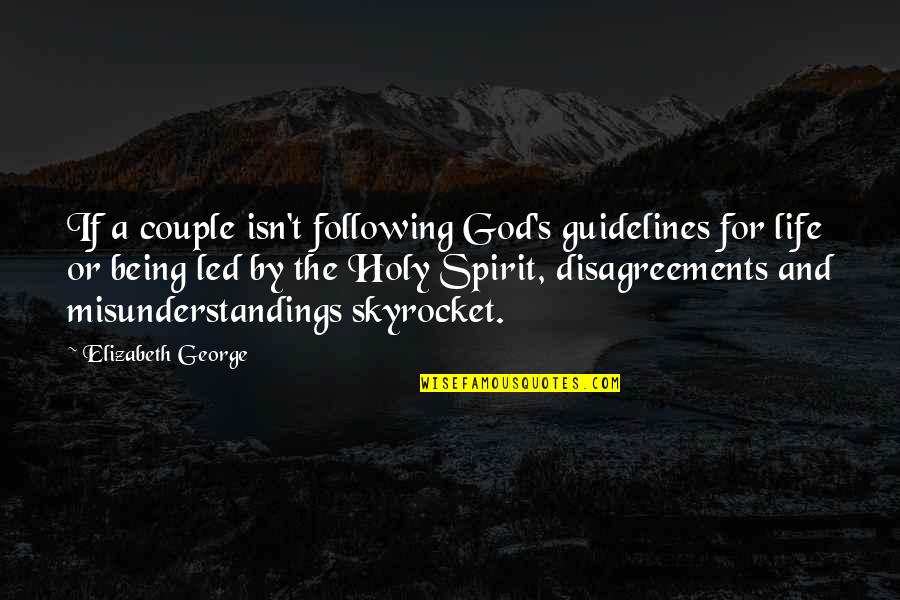 If a couple isn't following God's guidelines for life or being led by the Holy Spirit, disagreements and misunderstandings skyrocket. —
Elizabeth George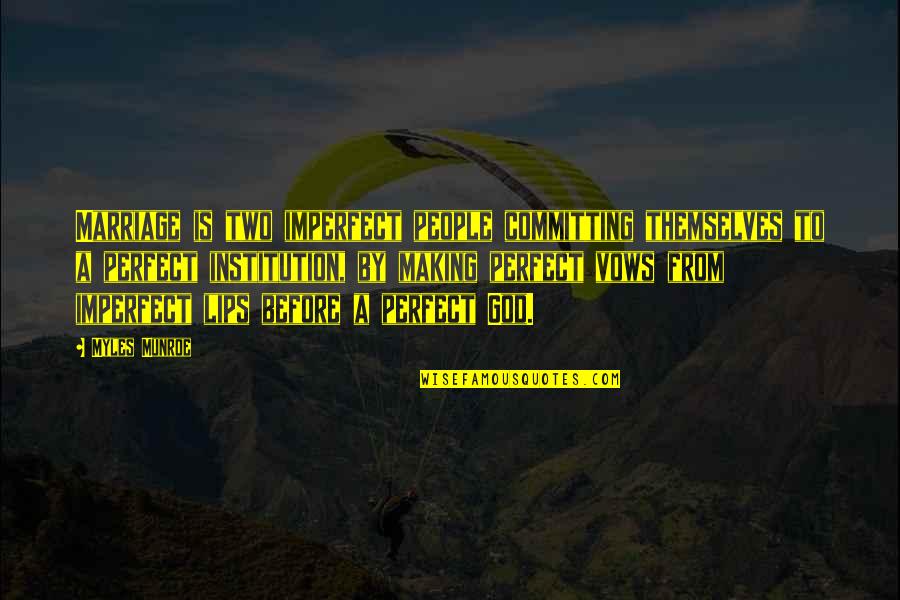 Marriage is two imperfect people committing themselves to a perfect institution, by making perfect vows from imperfect lips before a perfect God. —
Myles Munroe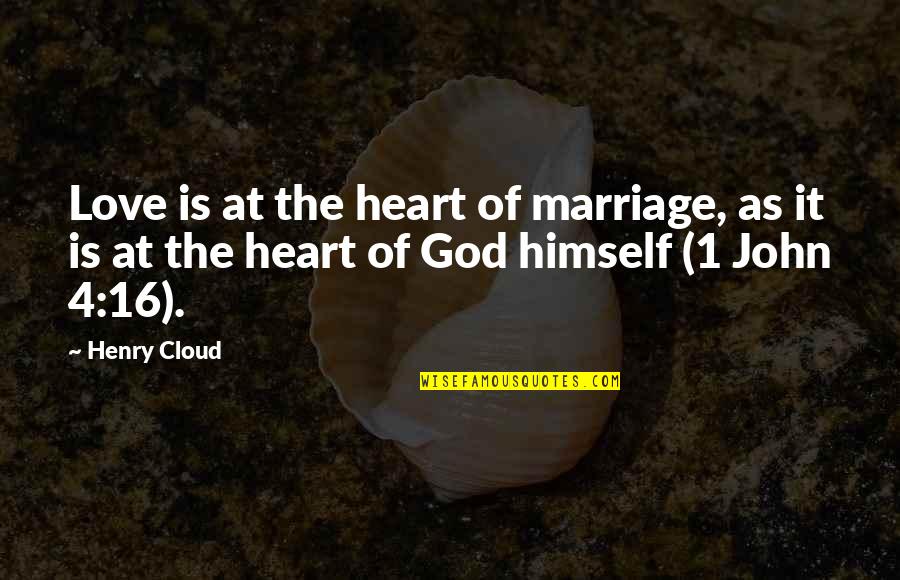 Love is at the heart of marriage, as it is at the heart of God himself (1 John 4:16). —
Henry Cloud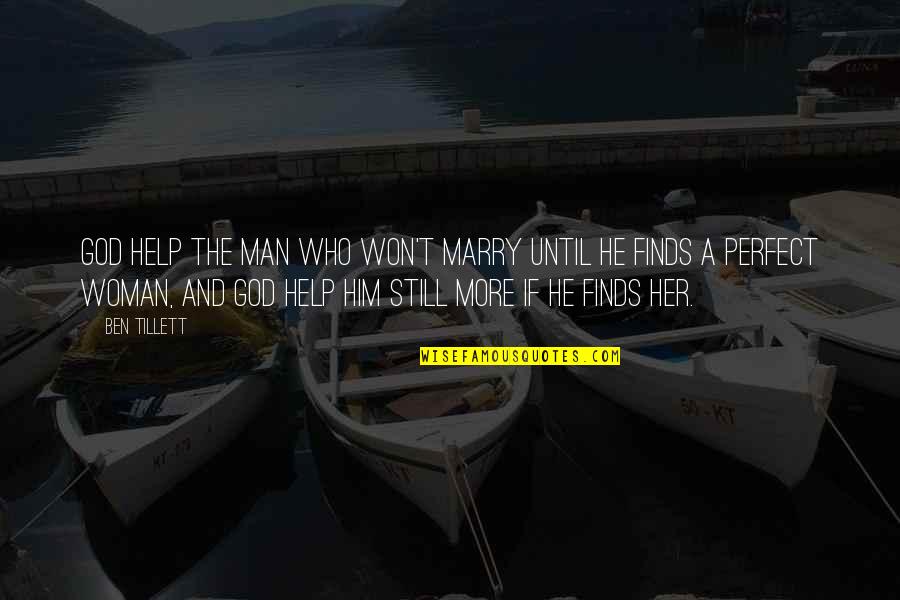 God help the man who won't marry until he finds a perfect woman, and God help him still more if he finds her. —
Ben Tillett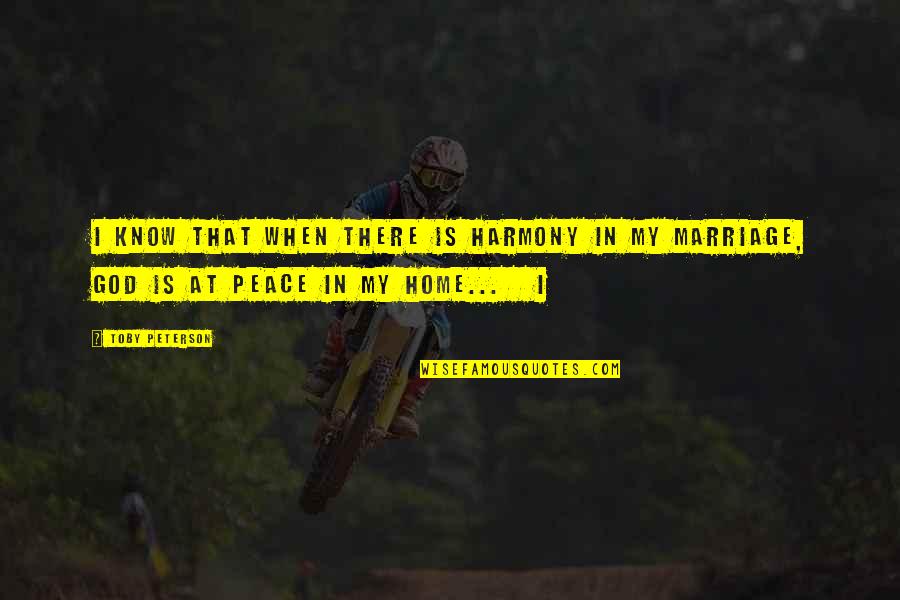 I know that when there is harmony in my marriage, God is at peace in my home... I —
Toby Peterson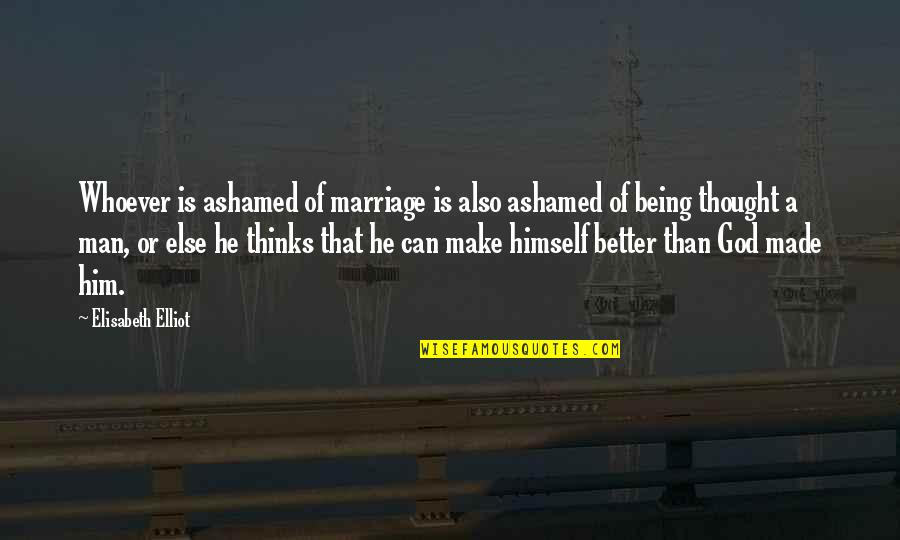 Whoever is ashamed of marriage is also ashamed of being thought a man, or else he thinks that he can make himself better than God made him. —
Elisabeth Elliot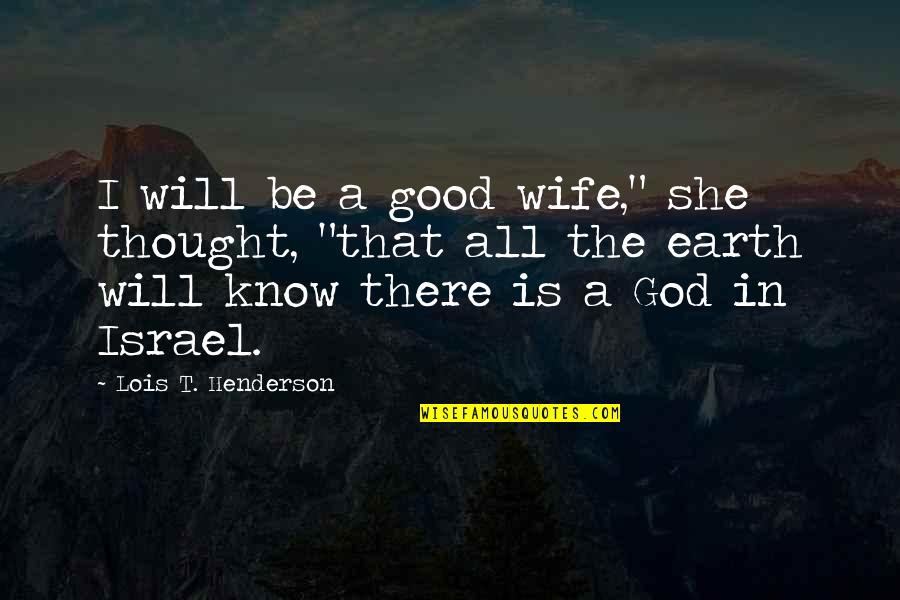 I will be a good wife," she thought, "that all the earth will know there is a God in Israel. —
Lois T. Henderson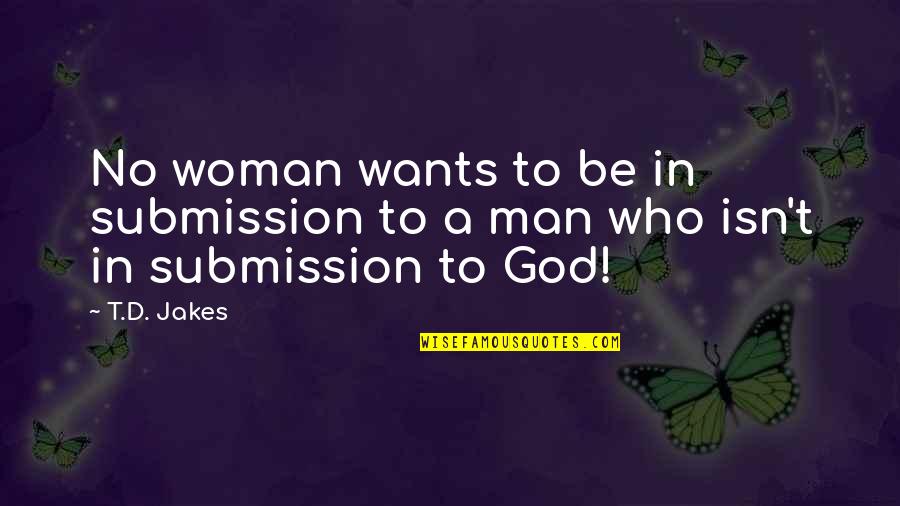 No woman wants to be in submission to a man who isn't in submission to God! —
T.D. Jakes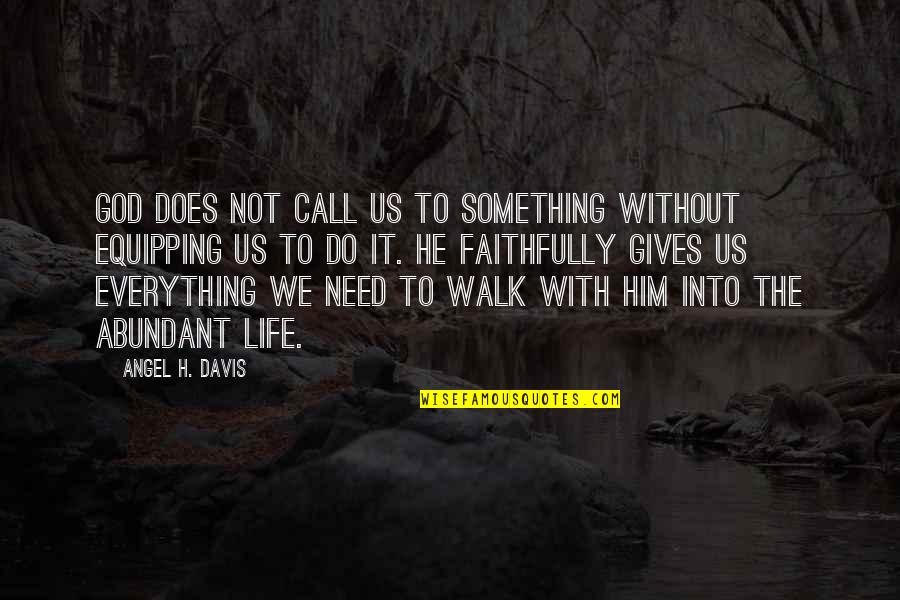 God does not call us to something without equipping us to do it. He faithfully gives us everything we need to walk with Him into the abundant life. —
Angel H. Davis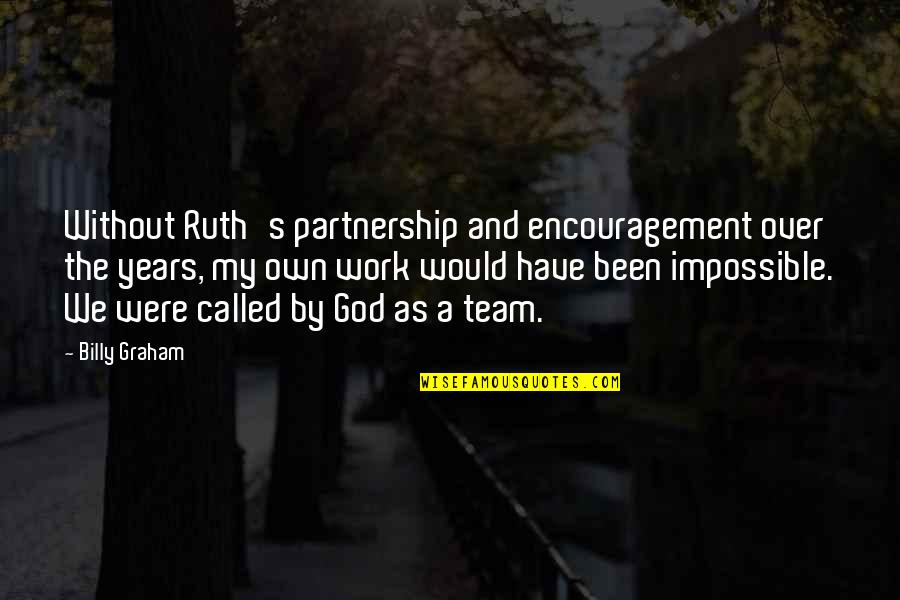 Without Ruth's partnership and encouragement over the years, my own work would have been impossible. We were called by God as a team. —
Billy Graham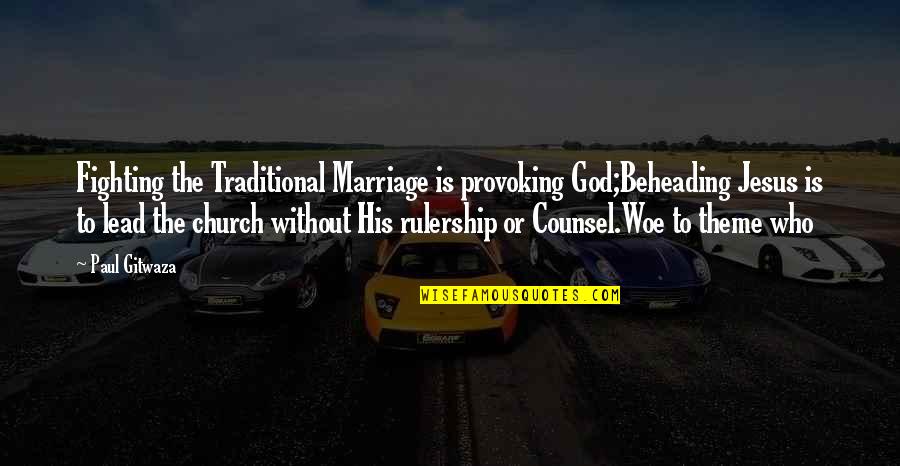 Fighting the Traditional Marriage is provoking God;Beheading Jesus is to lead the church without His rulership or Counsel.Woe to theme who —
Paul Gitwaza