Managing Time Quotes
Collection of top 28 famous quotes about Managing Time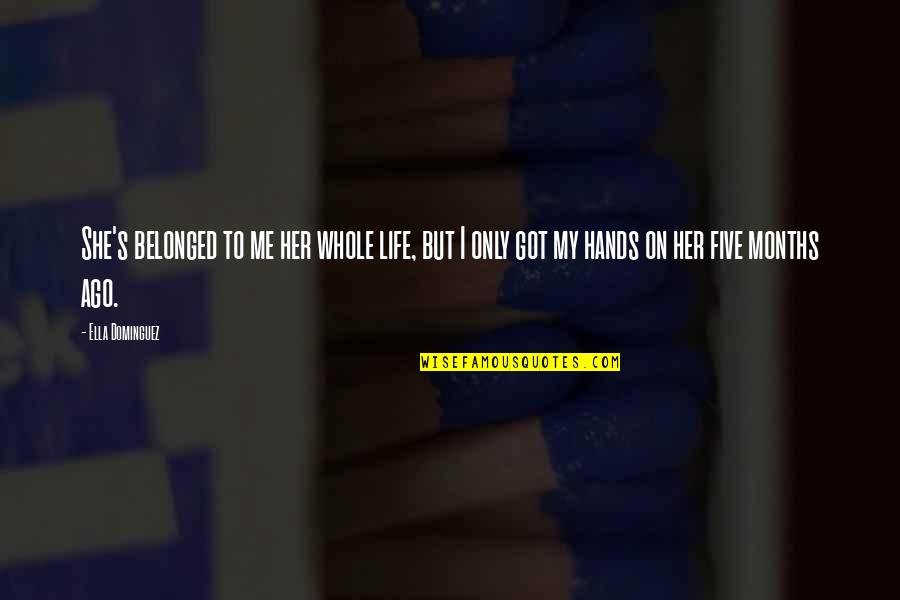 She's belonged to me her whole life, but I only got my hands on her five months ago.
—
Ella Dominguez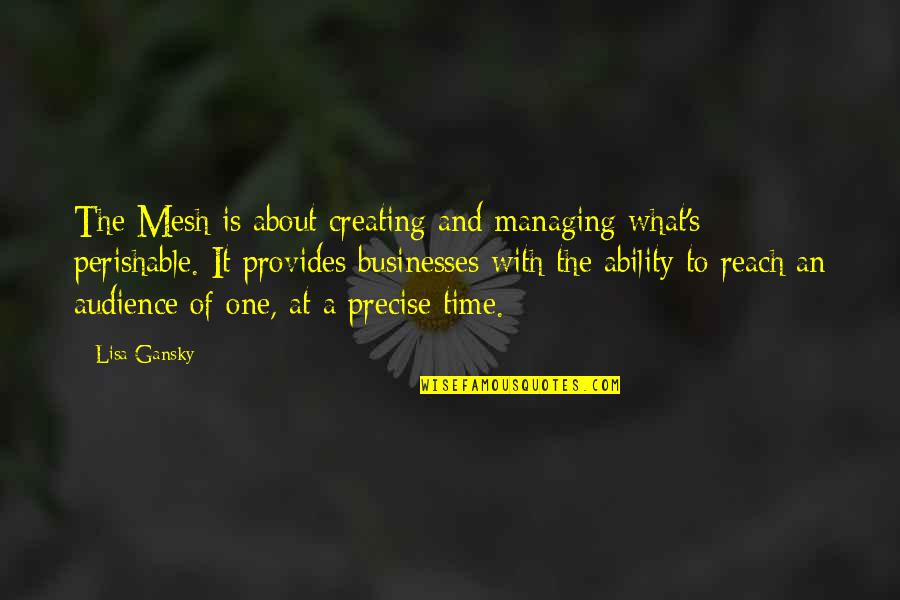 The Mesh is about creating and managing what's perishable. It provides businesses with the ability to reach an audience of one, at a precise time.
—
Lisa Gansky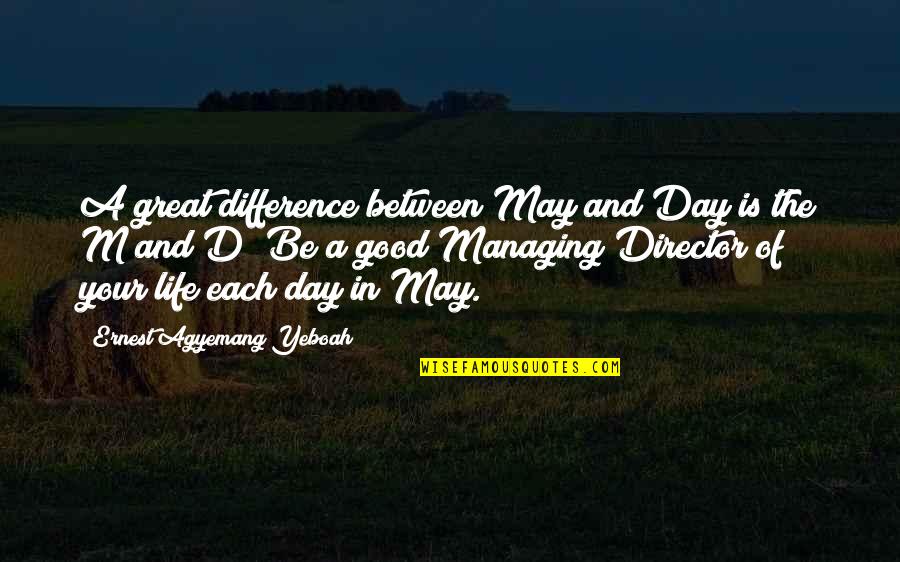 A great difference between May and Day is the M and D! Be a good Managing Director of your life each day in May.
—
Ernest Agyemang Yeboah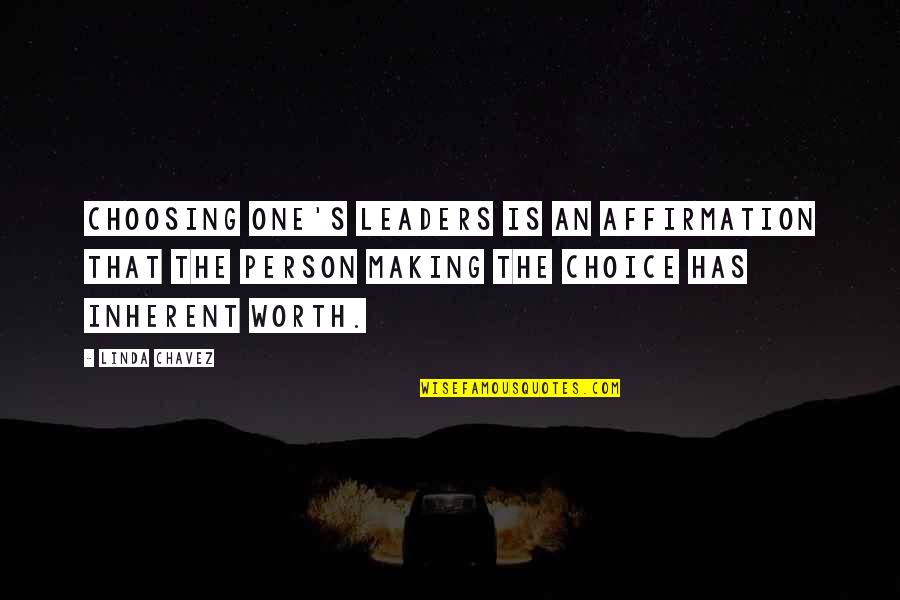 Choosing one's leaders is an affirmation that the person making the choice has inherent worth.
—
Linda Chavez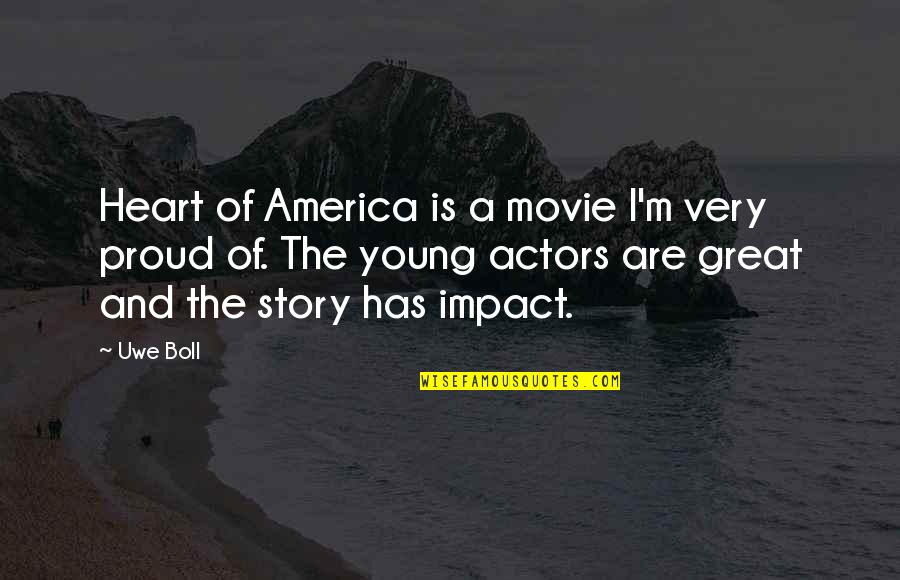 Heart of America is a movie I'm very proud of. The young actors are great and the story has impact.
—
Uwe Boll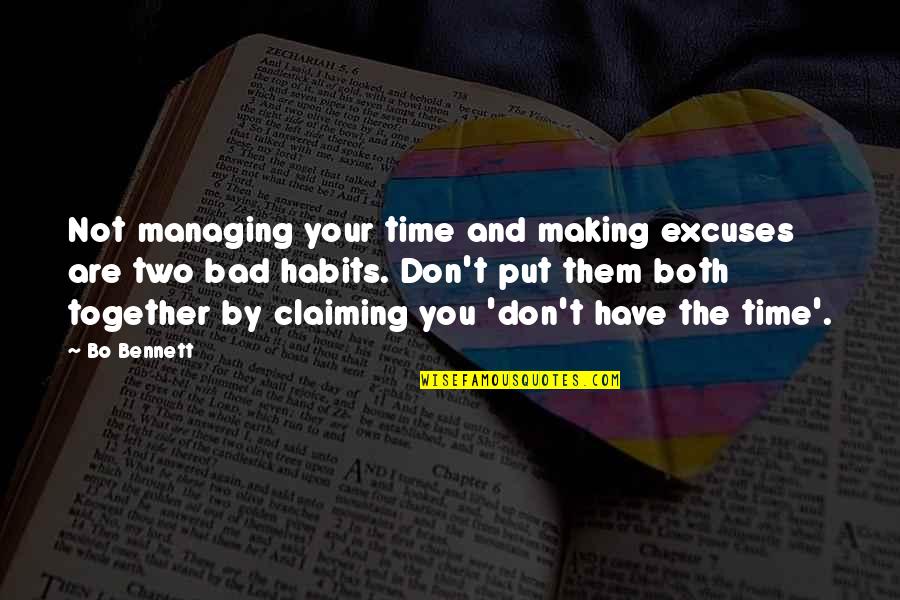 Not managing your time and making excuses are two bad habits. Don't put them both together by claiming you 'don't have the time'.
—
Bo Bennett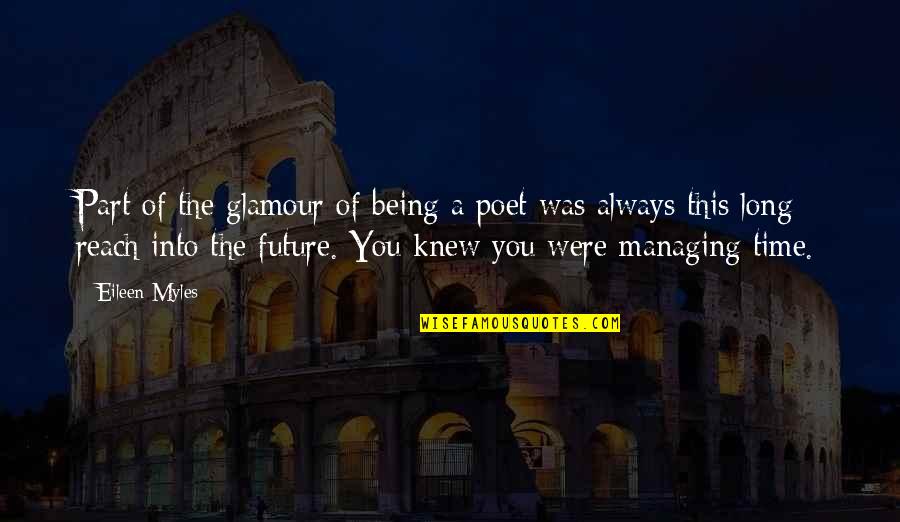 Part of the glamour of being a poet was always this long reach into the future. You knew you were
managing time
. —
Eileen Myles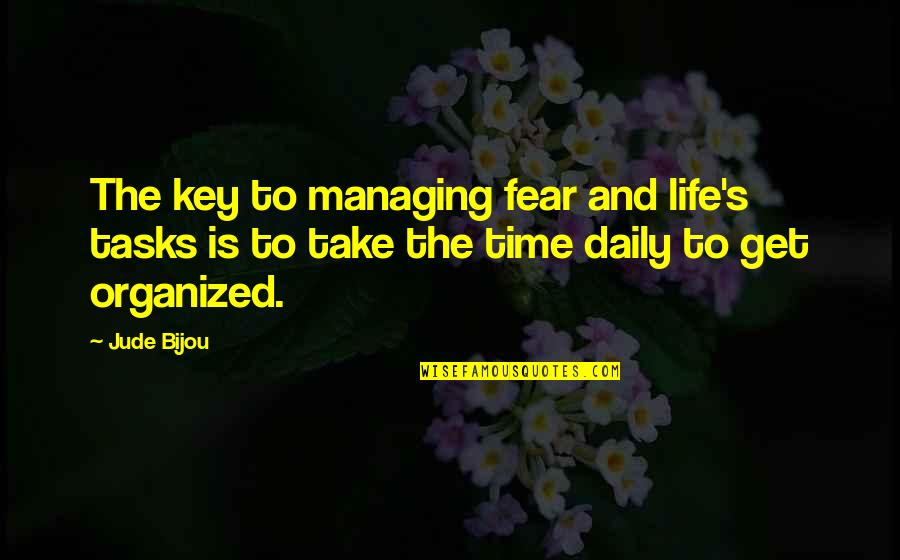 The key to managing fear and life's tasks is to take the time daily to get organized. —
Jude Bijou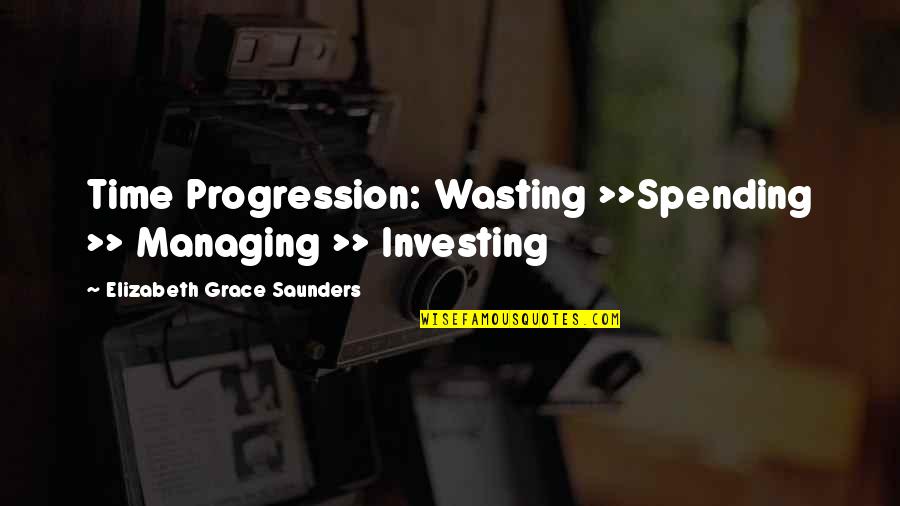 Time Progression: Wasting >>Spending >> Managing >> Investing —
Elizabeth Grace Saunders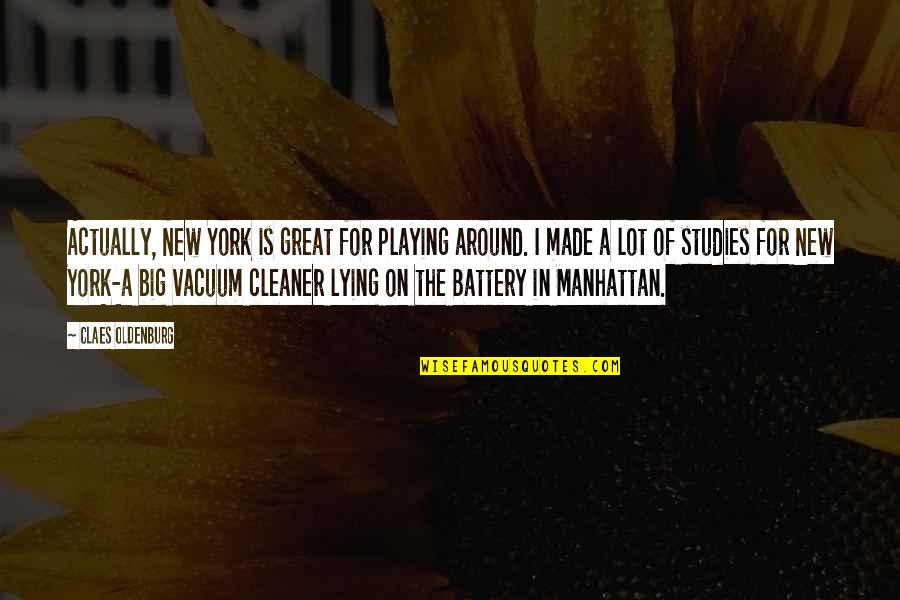 Actually, New York is great for playing around. I made a lot of studies for New York-a big vacuum cleaner lying on the Battery in Manhattan. —
Claes Oldenburg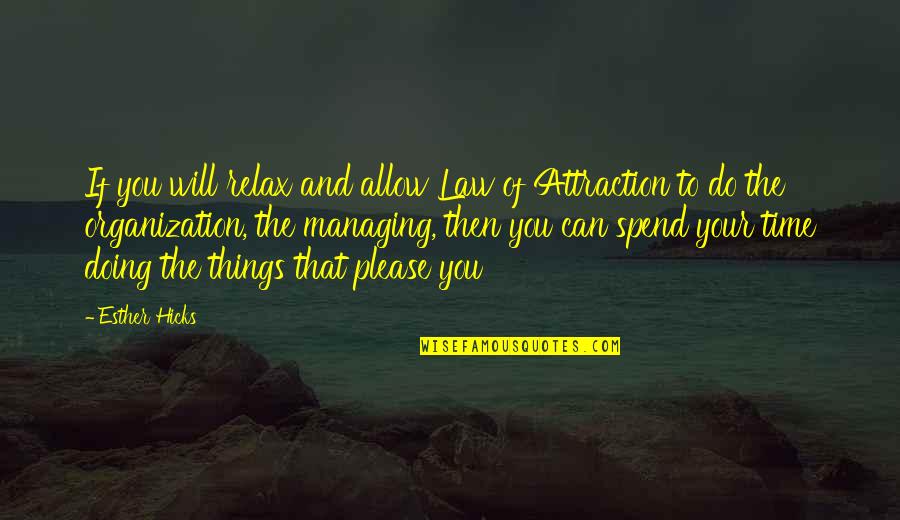 If you will relax and allow Law of Attraction to do the organization, the managing, then you can spend your time doing the things that please you —
Esther Hicks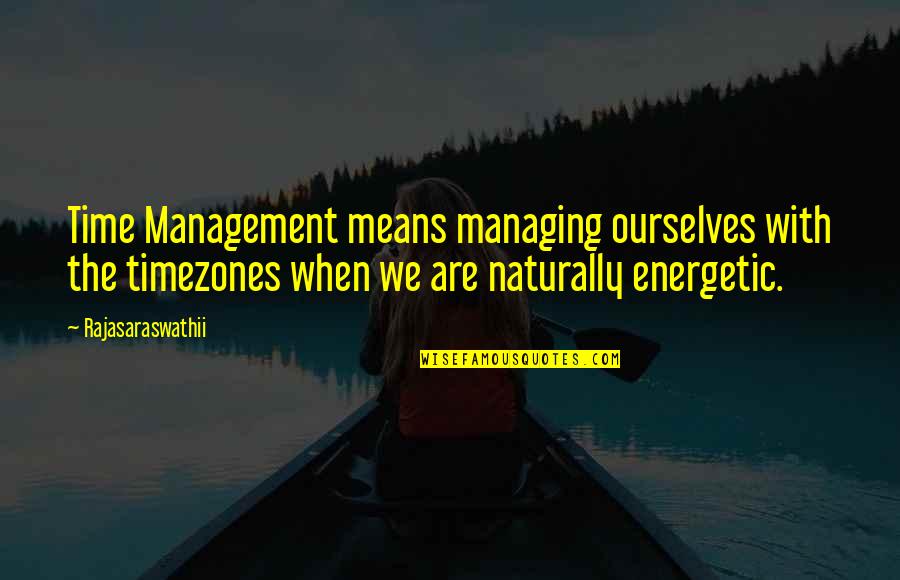 Time Management means managing ourselves with the timezones when we are naturally energetic. —
Rajasaraswathii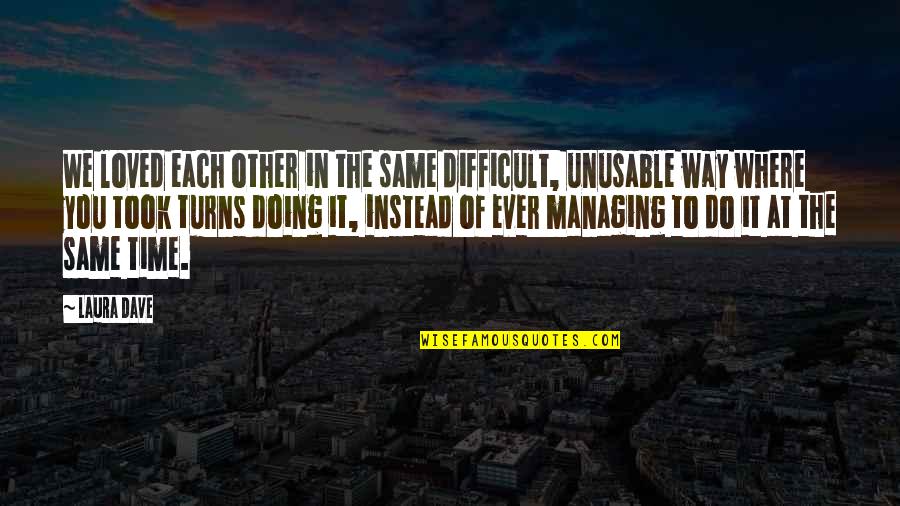 We loved each other in the same difficult, unusable way where you took turns doing it, instead of ever managing to do it at the same time. —
Laura Dave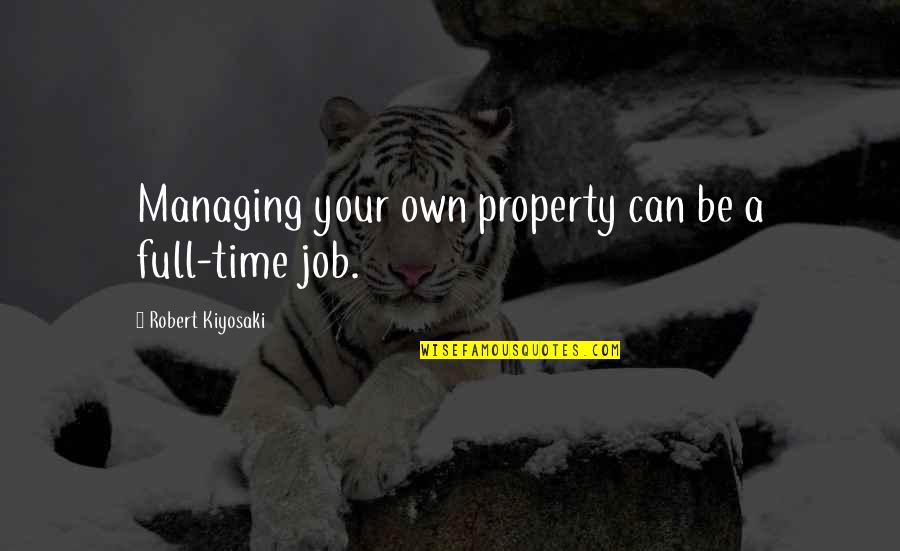 Managing your own property can be a full-time job. —
Robert Kiyosaki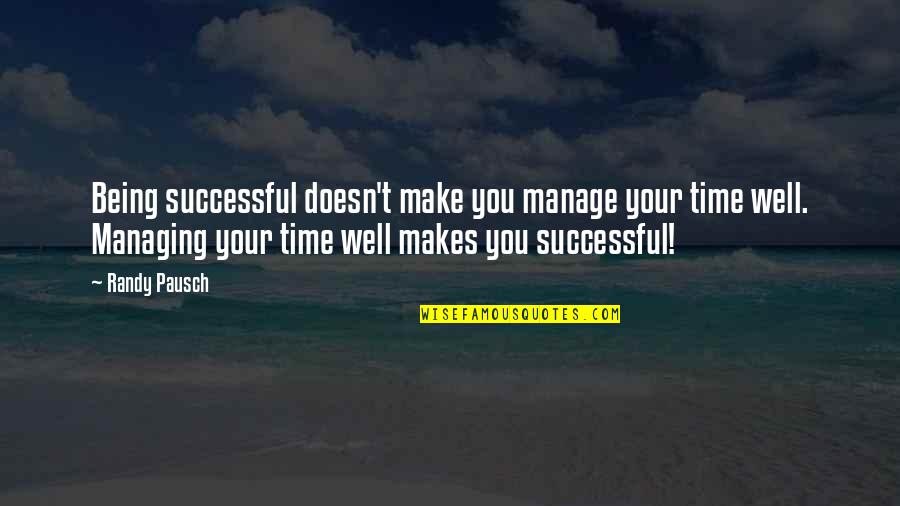 Being successful doesn't make you manage your time well. Managing your time well makes you successful! —
Randy Pausch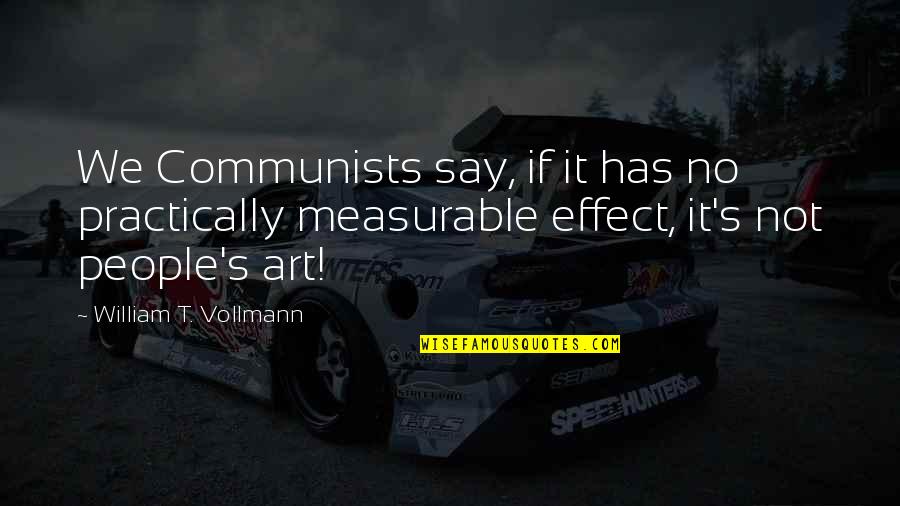 We Communists say, if it has no practically measurable effect, it's not people's art! —
William T. Vollmann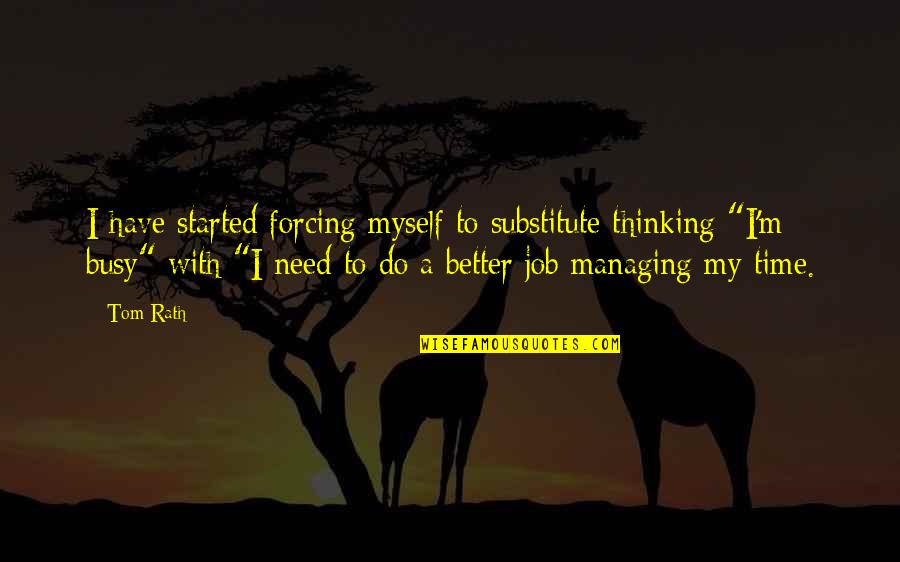 I have started forcing myself to substitute thinking "I'm busy" with "I need to do a better job managing my time. —
Tom Rath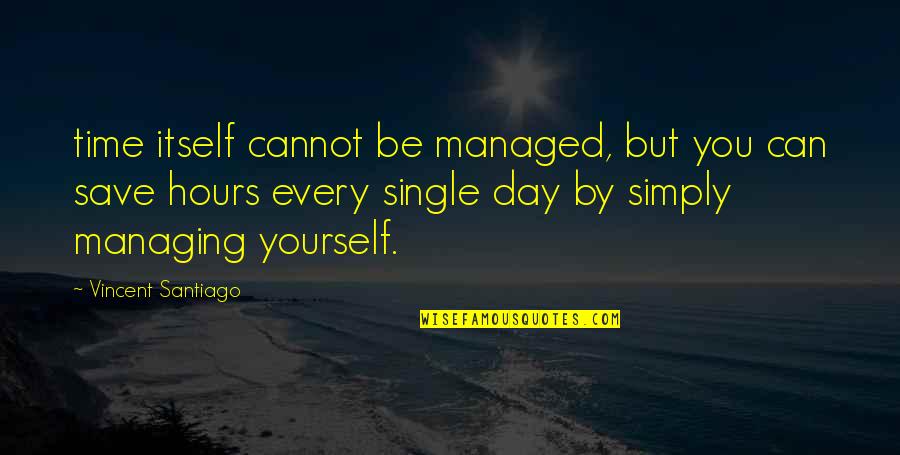 time itself cannot be managed, but you can save hours every single day by simply managing yourself. —
Vincent Santiago
A day should be your controlling and managing factor —
Sunday Adelaja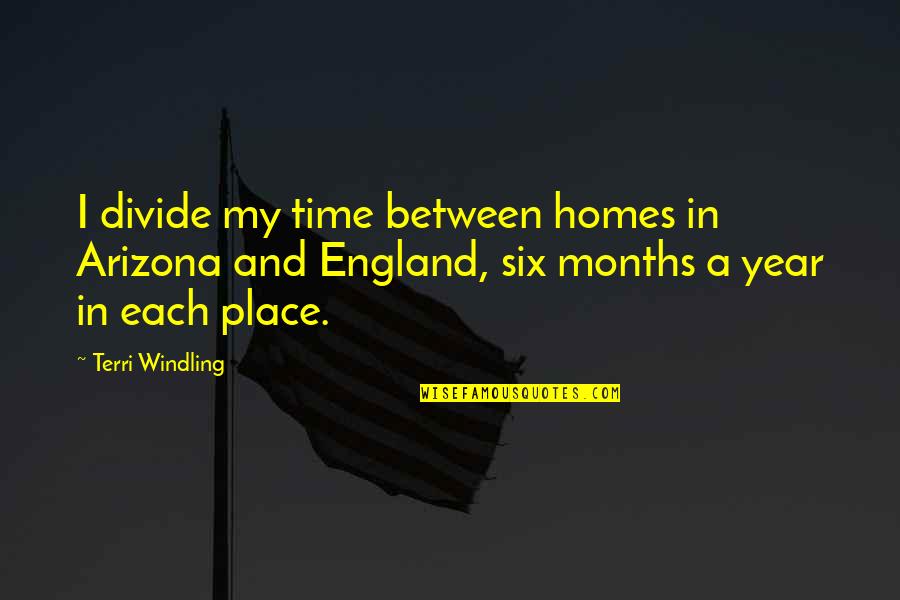 I divide my time between homes in Arizona and England, six months a year in each place. —
Terri Windling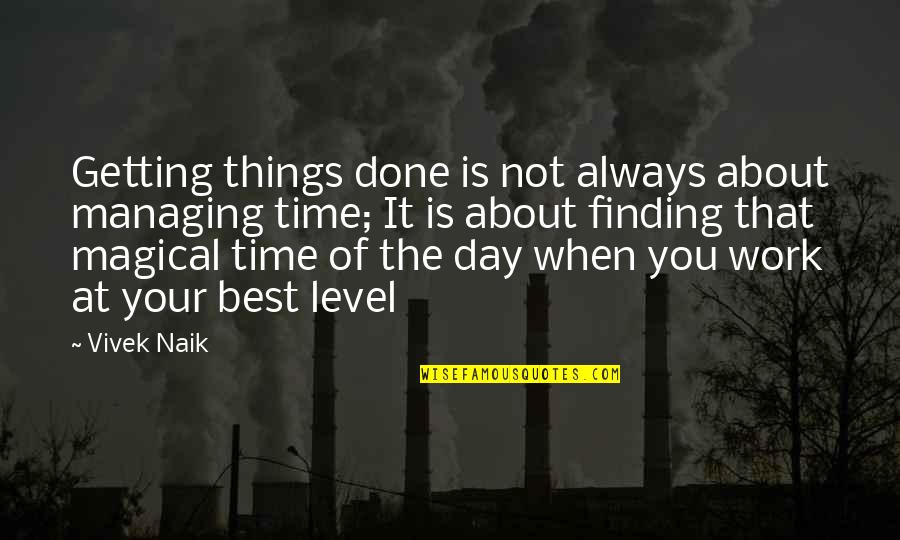 Getting things done is not always about
managing time
; It is about finding that magical time of the day when you work at your best level —
Vivek Naik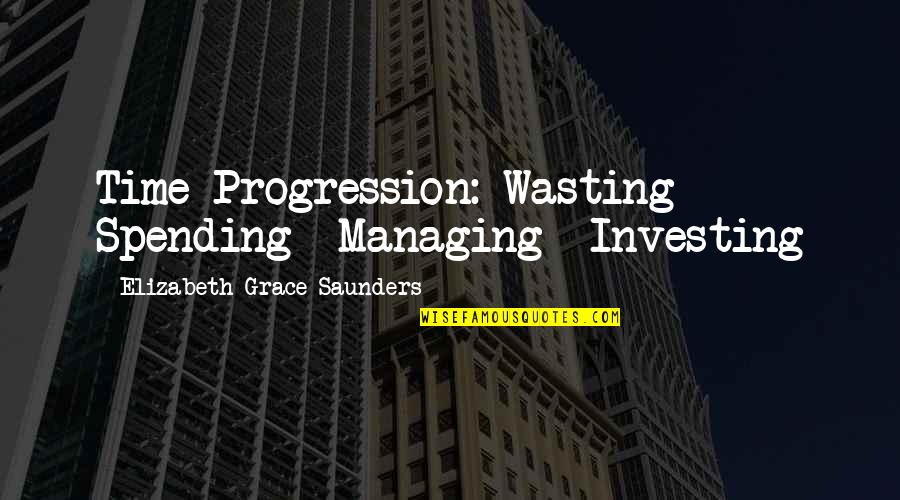 Time Progression: Wasting Spending Managing Investing —
Elizabeth Grace Saunders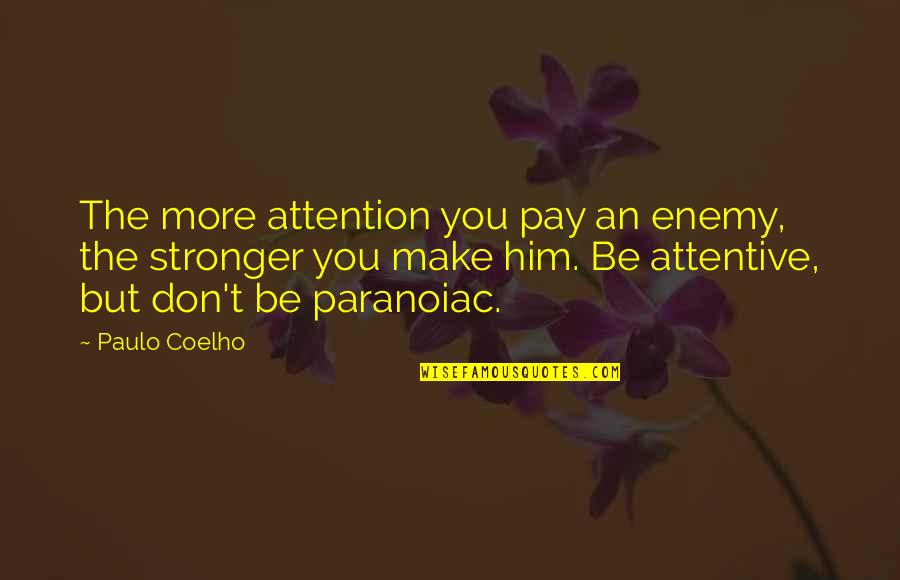 The more attention you pay an enemy, the stronger you make him. Be attentive, but don't be paranoiac. —
Paulo Coelho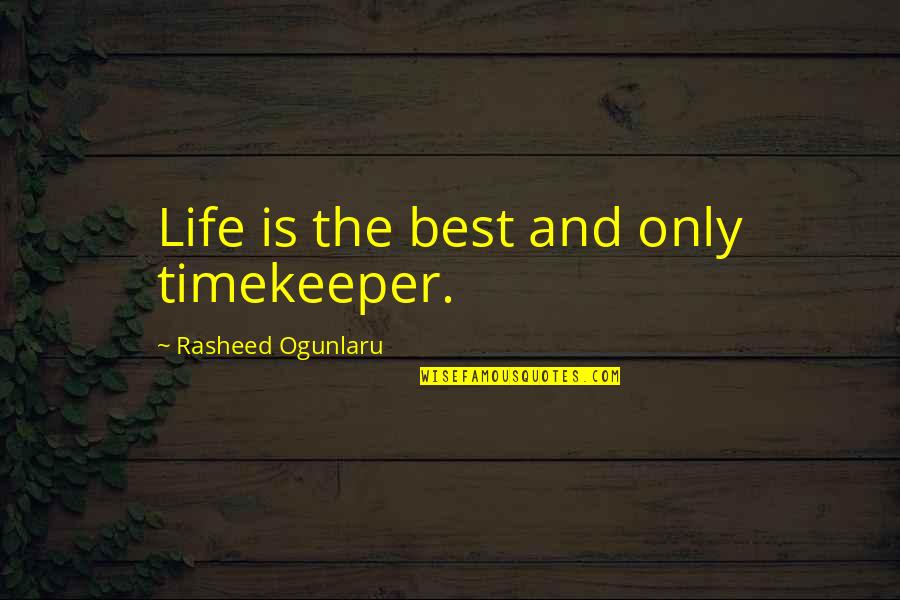 Life is the best and only timekeeper. —
Rasheed Ogunlaru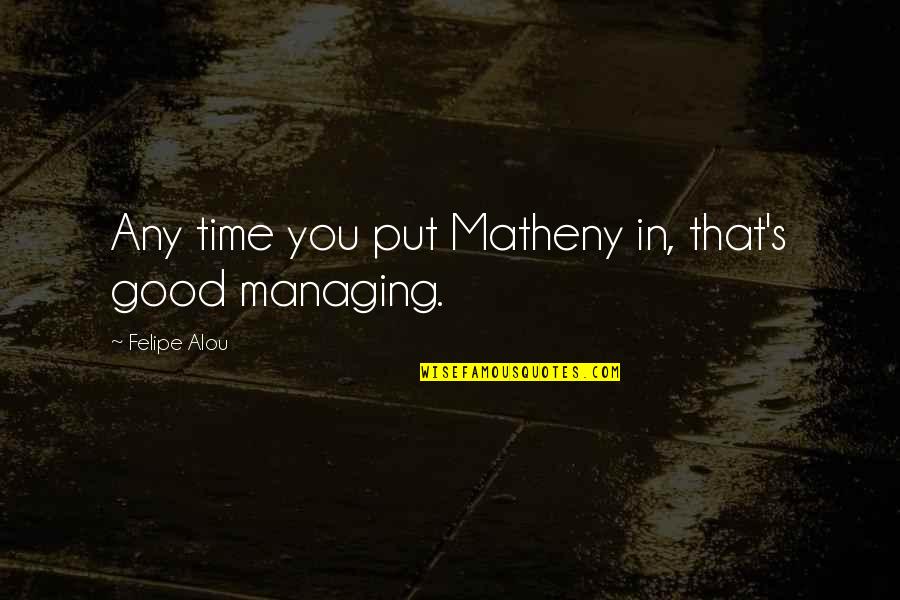 Any time you put Matheny in, that's good managing. —
Felipe Alou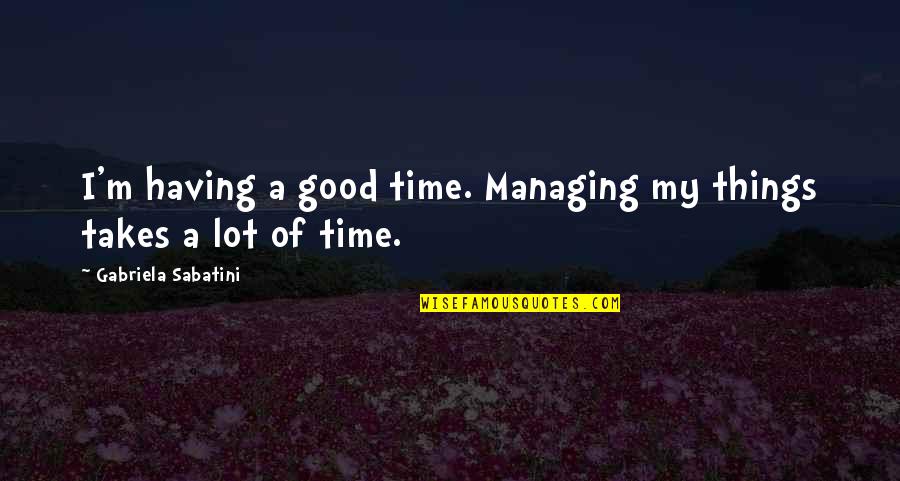 I'm having a good time. Managing my things takes a lot of time. —
Gabriela Sabatini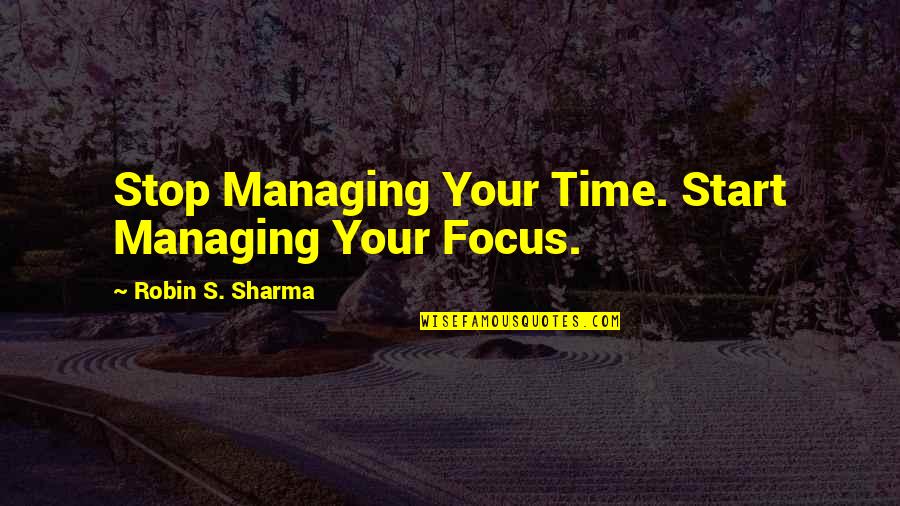 Stop Managing Your Time. Start Managing Your Focus. —
Robin S. Sharma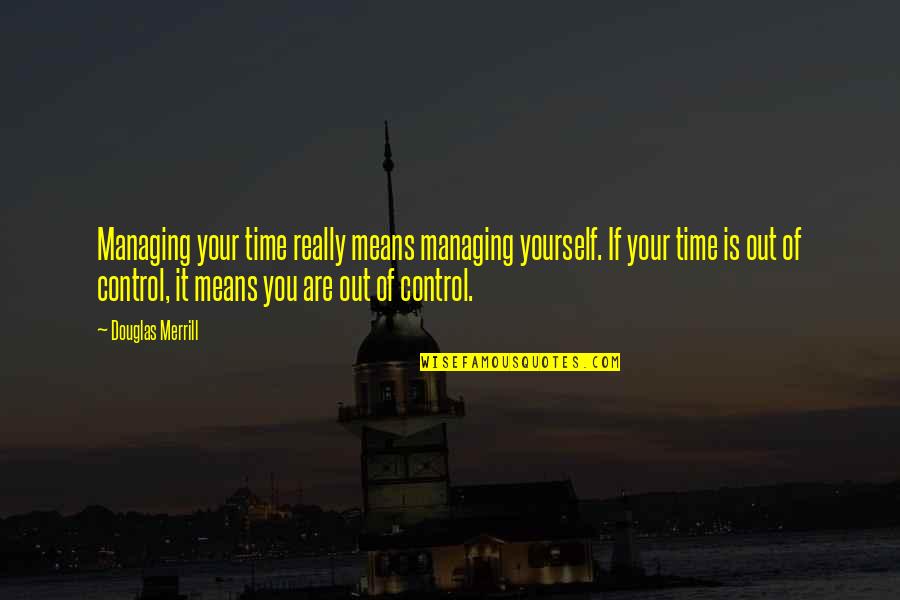 Managing your time really means managing yourself. If your time is out of control, it means you are out of control. —
Douglas Merrill