Man In The Crowd Quotes
Collection of top 36 famous quotes about Man In The Crowd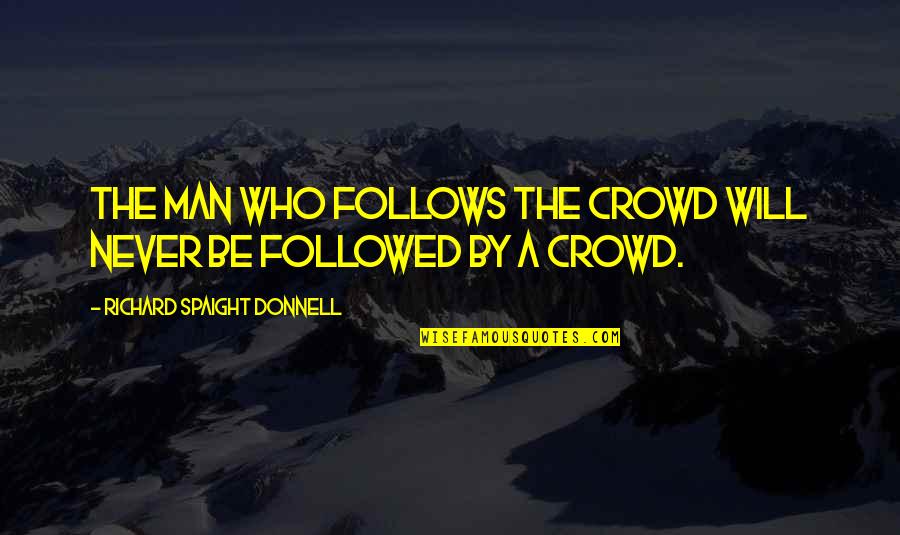 The man who follows the crowd will never be followed by a crowd.
—
Richard Spaight Donnell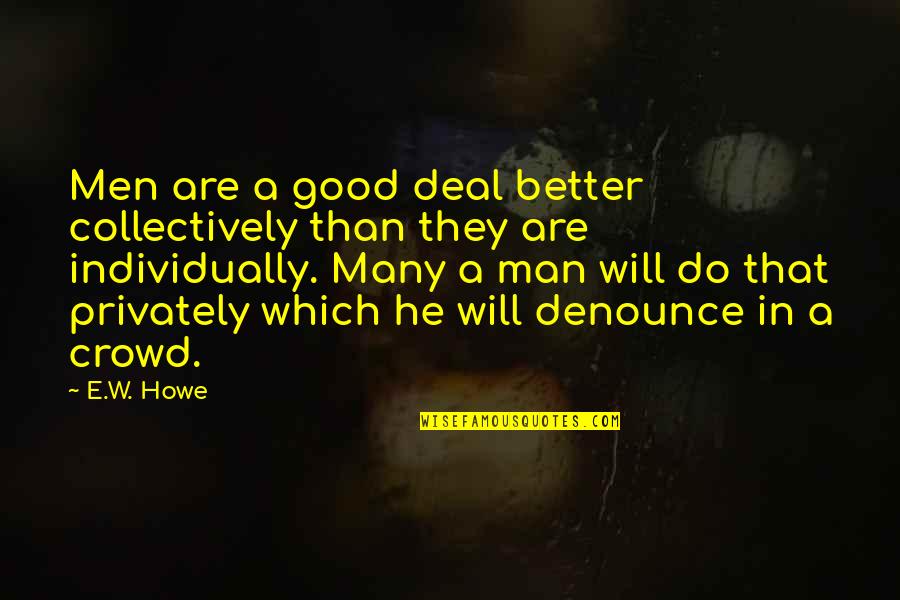 Men are a good deal better collectively than they are individually. Many a man will do that privately which he will denounce in a crowd.
—
E.W. Howe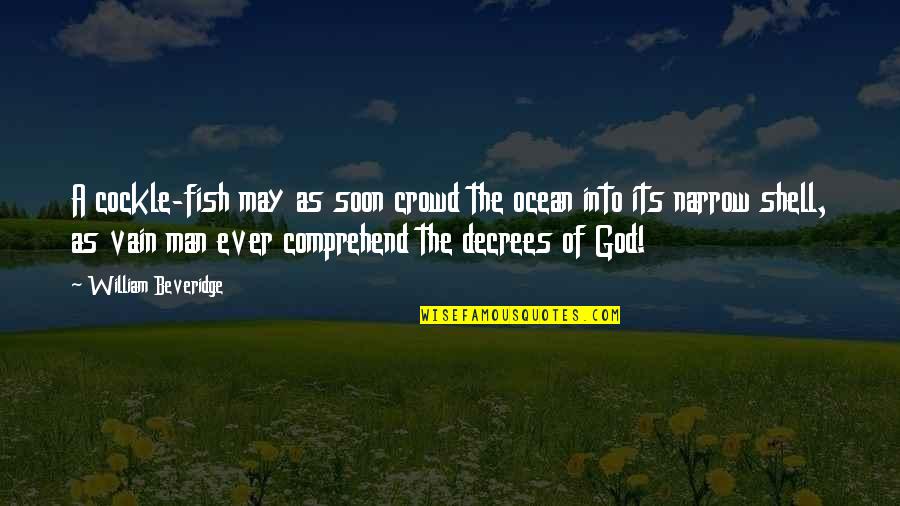 A cockle-fish may as soon crowd the ocean into its narrow shell, as vain man ever comprehend the decrees of God!
—
William Beveridge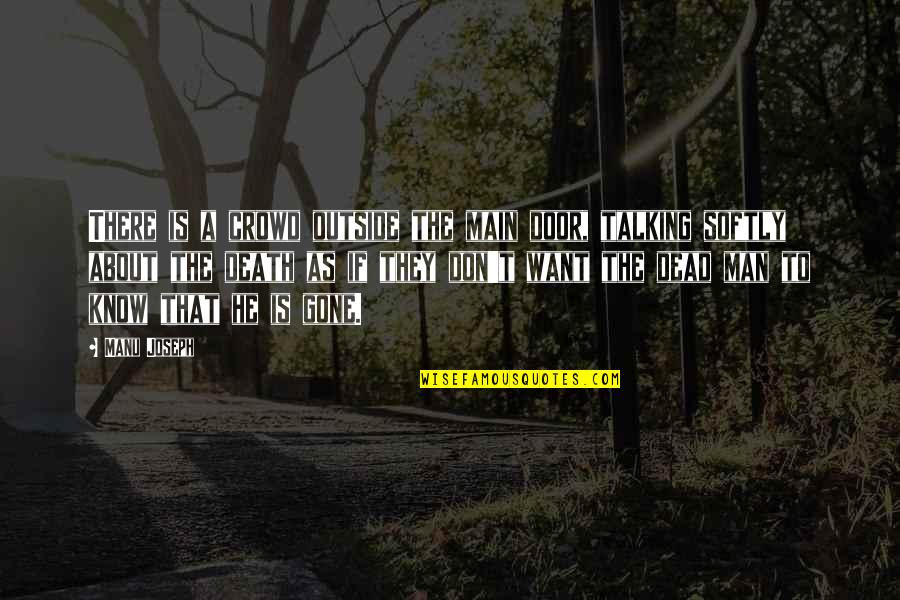 There is a crowd outside the main door, talking softly about the death as if they don't want the dead man to know that he is gone.
—
Manu Joseph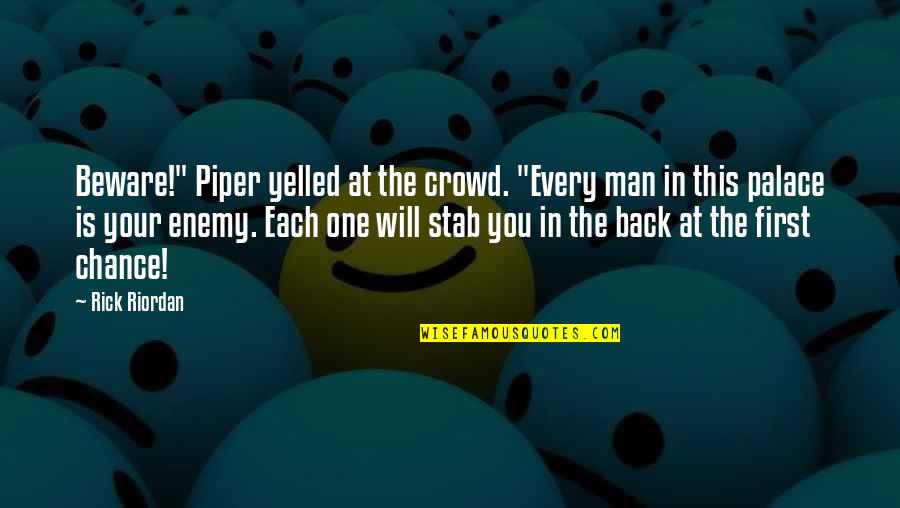 Beware!" Piper yelled at the crowd. "Every man in this palace is your enemy. Each one will stab you in the back at the first chance!
—
Rick Riordan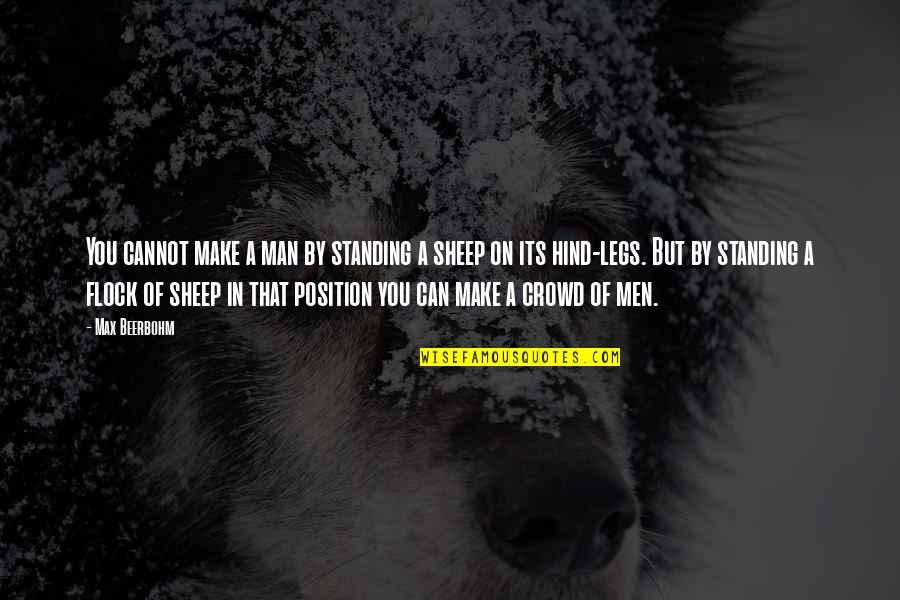 You cannot make a man by standing a sheep on its hind-legs. But by standing a flock of sheep in that position you can make a crowd of men.
—
Max Beerbohm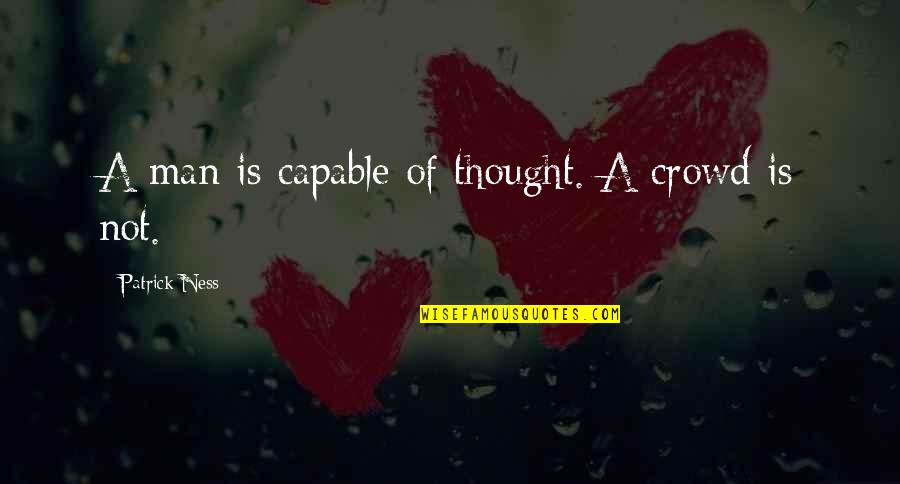 A man is capable of thought. A crowd is not.
—
Patrick Ness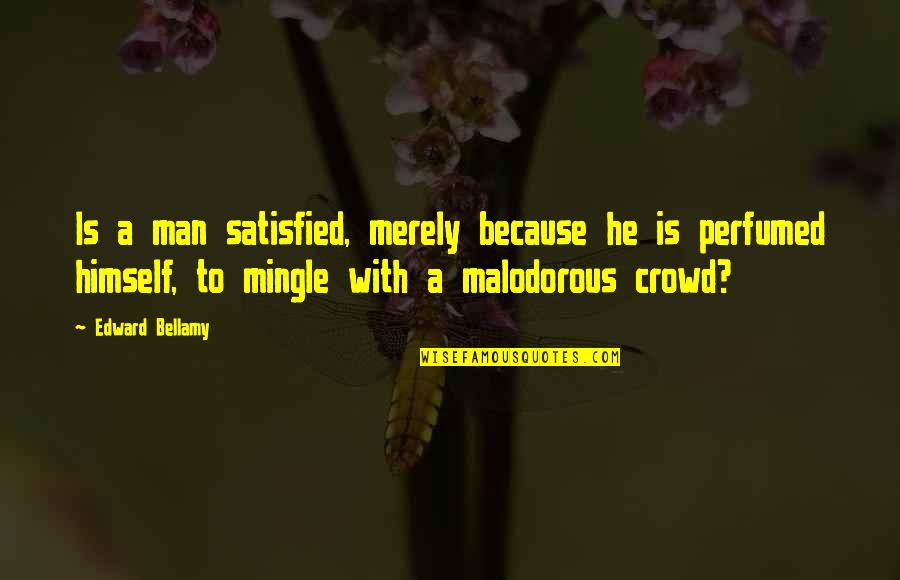 Is a man satisfied, merely because he is perfumed himself, to mingle with a malodorous crowd?
—
Edward Bellamy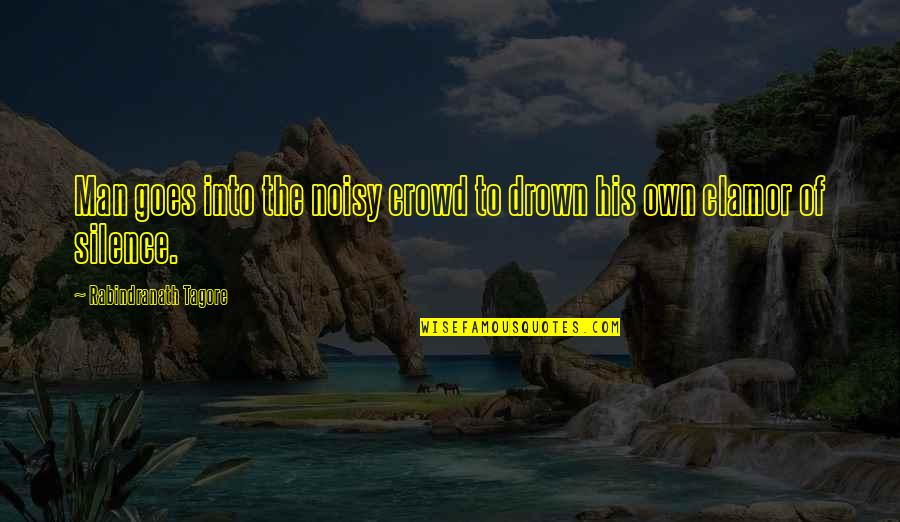 Man goes into the noisy crowd to drown his own clamor of silence.
—
Rabindranath Tagore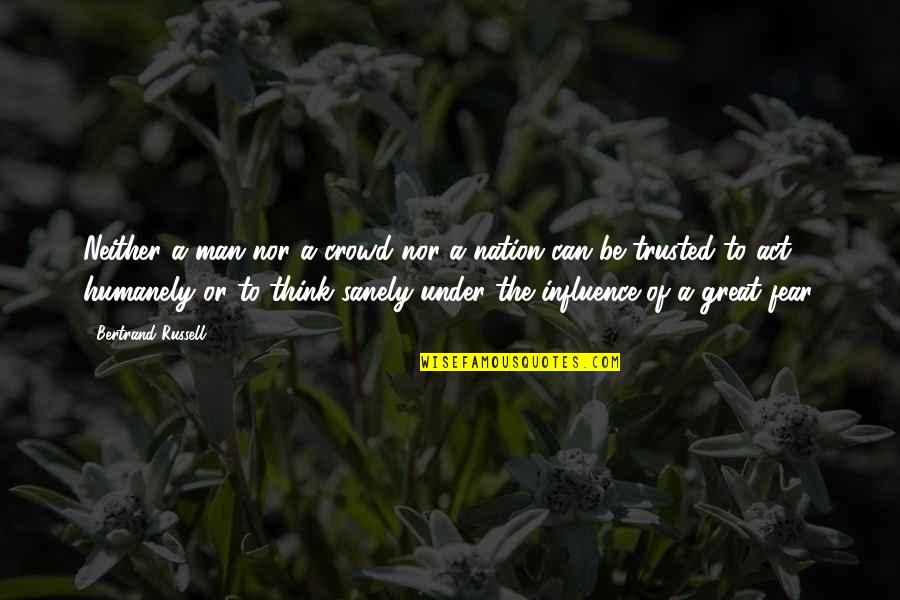 Neither a man nor a crowd nor a nation can be trusted to act humanely or to think sanely under the influence of a great fear. —
Bertrand Russell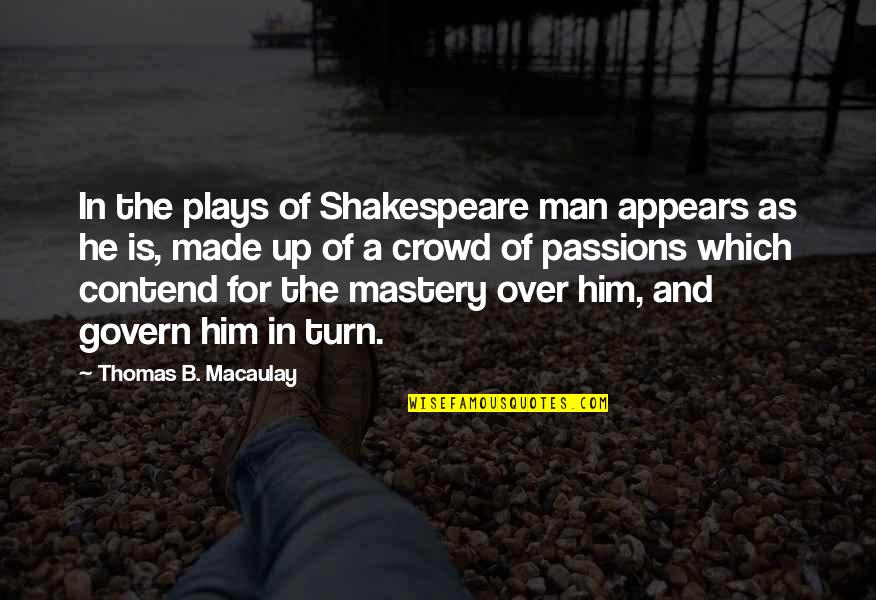 In the plays of Shakespeare man appears as he is, made up of a crowd of passions which contend for the mastery over him, and govern him in turn. —
Thomas B. Macaulay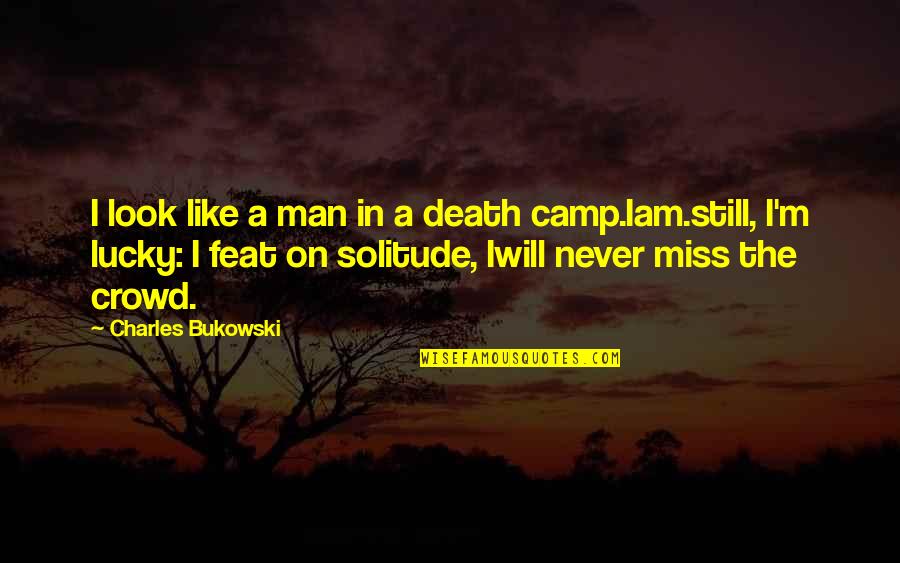 I look like a man in a death camp.
I
am.
still, I'm lucky: I feat on solitude, I
will never miss the crowd. —
Charles Bukowski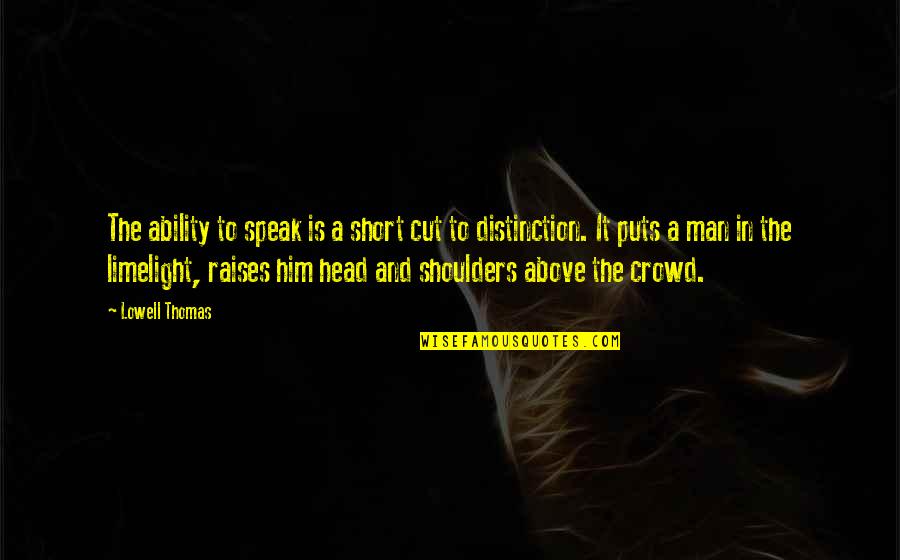 The ability to speak is a short cut to distinction. It puts a man in the limelight, raises him head and shoulders above the crowd. —
Lowell Thomas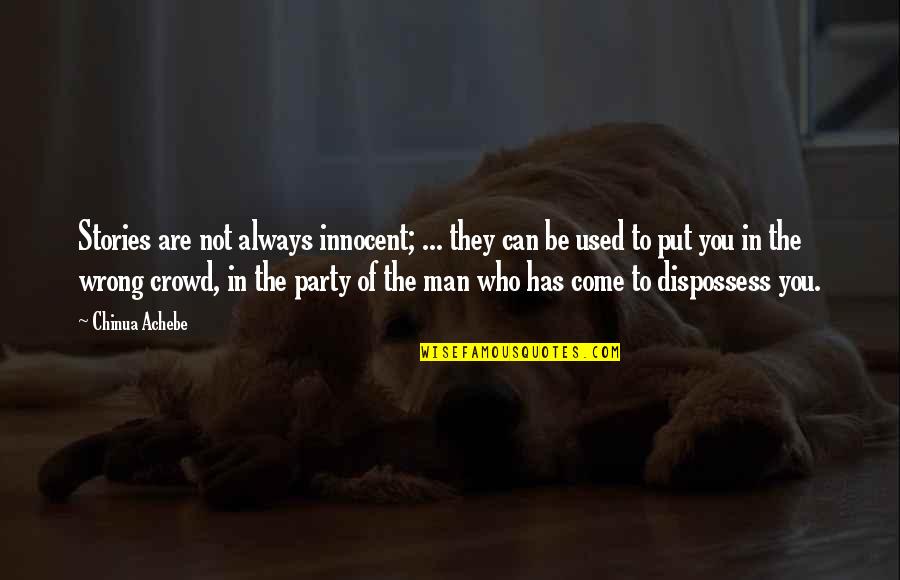 Stories are not always innocent; ... they can be used to put you in the wrong crowd, in the party of the man who has come to dispossess you. —
Chinua Achebe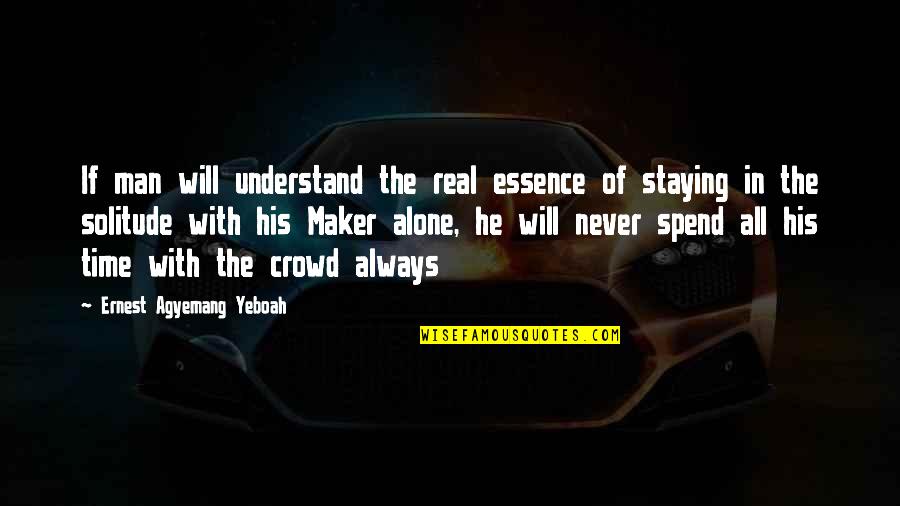 If man will understand the real essence of staying in the solitude with his Maker alone, he will never spend all his time with the crowd always —
Ernest Agyemang Yeboah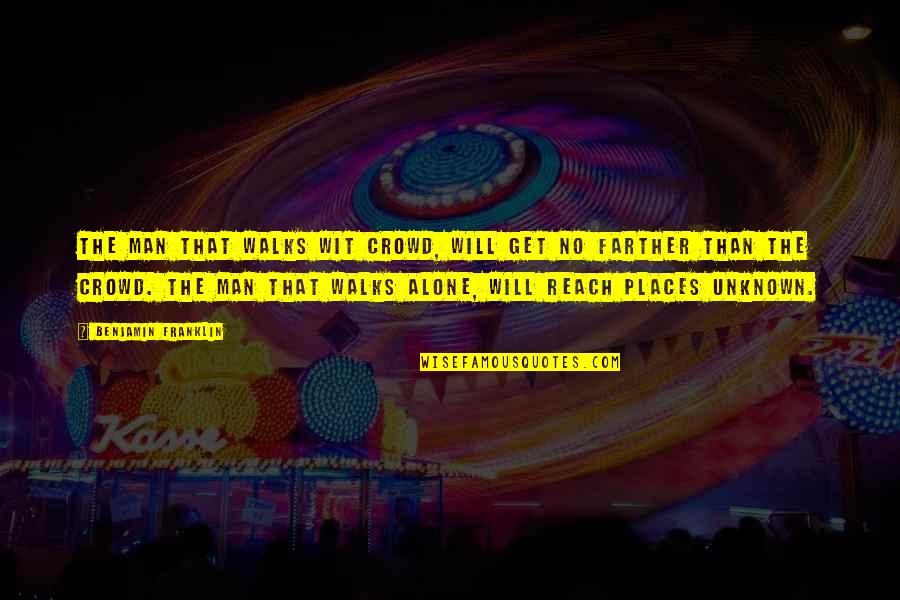 The man that walks wit crowd, will get no farther than the crowd. The man that walks alone, will reach places unknown. —
Benjamin Franklin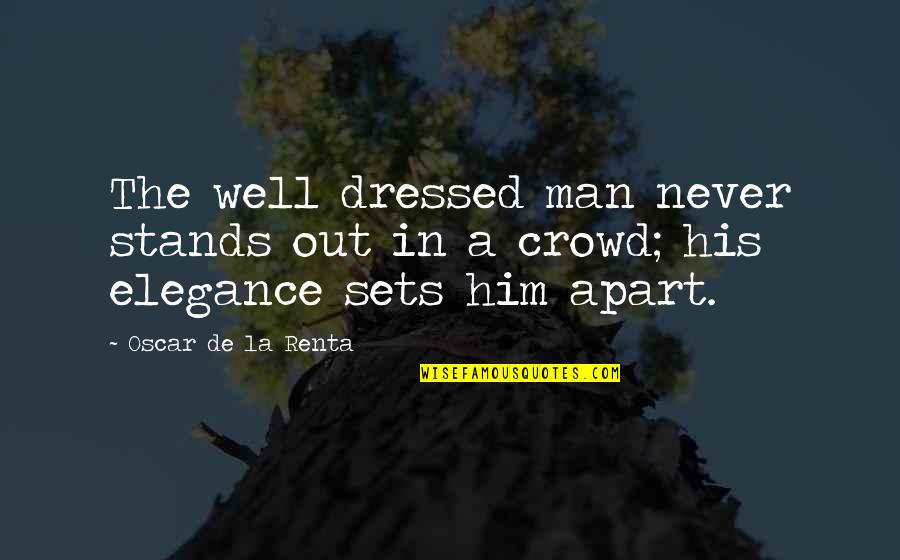 The well dressed man never stands out in a crowd; his elegance sets him apart. —
Oscar De La Renta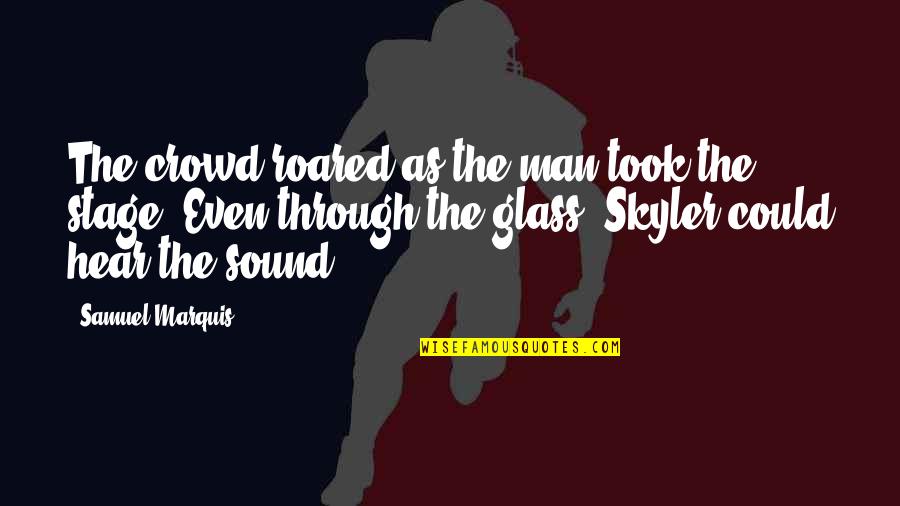 The crowd roared as the man took the stage. Even through the glass, Skyler could hear the sound —
Samuel Marquis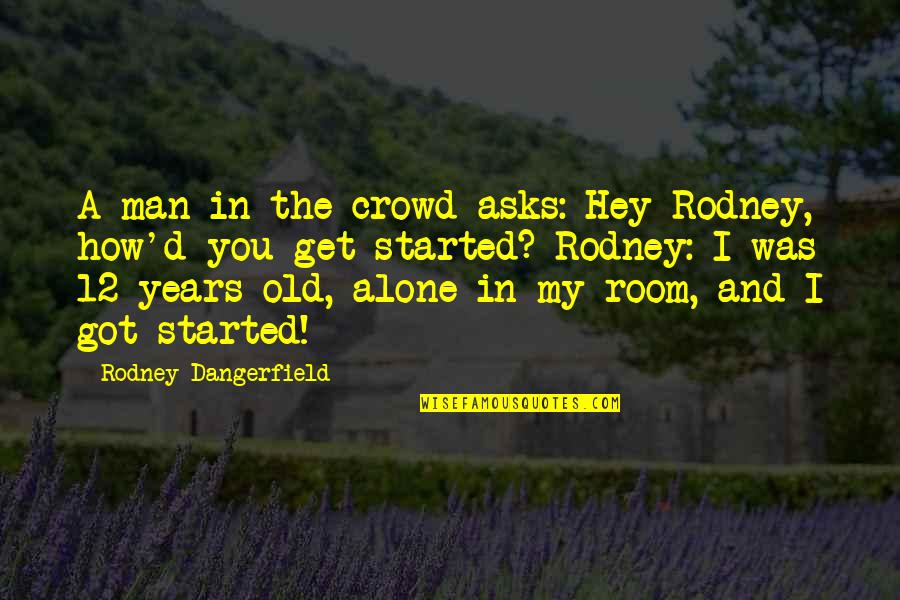 A
man in the crowd
asks: Hey Rodney, how'd you get started? Rodney: I was 12 years old, alone in my room, and I got started! —
Rodney Dangerfield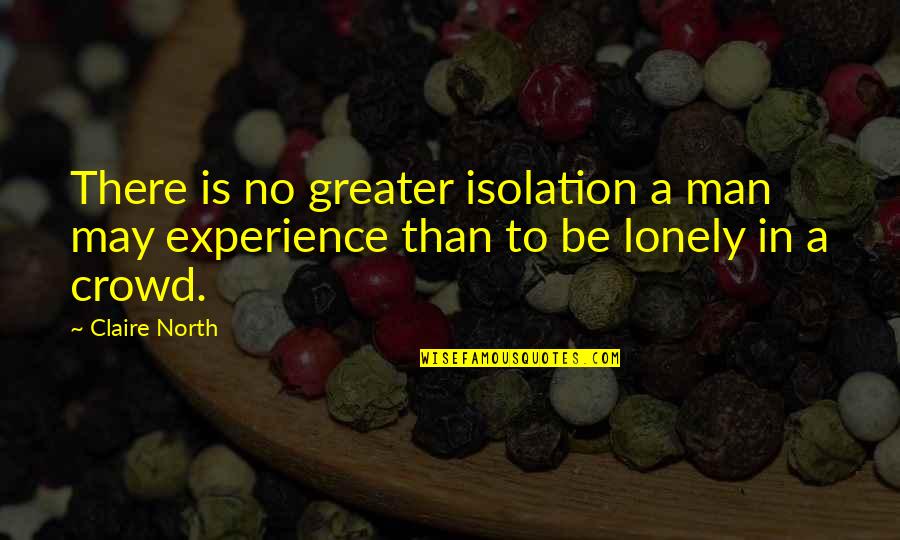 There is no greater isolation a man may experience than to be lonely in a crowd. —
Claire North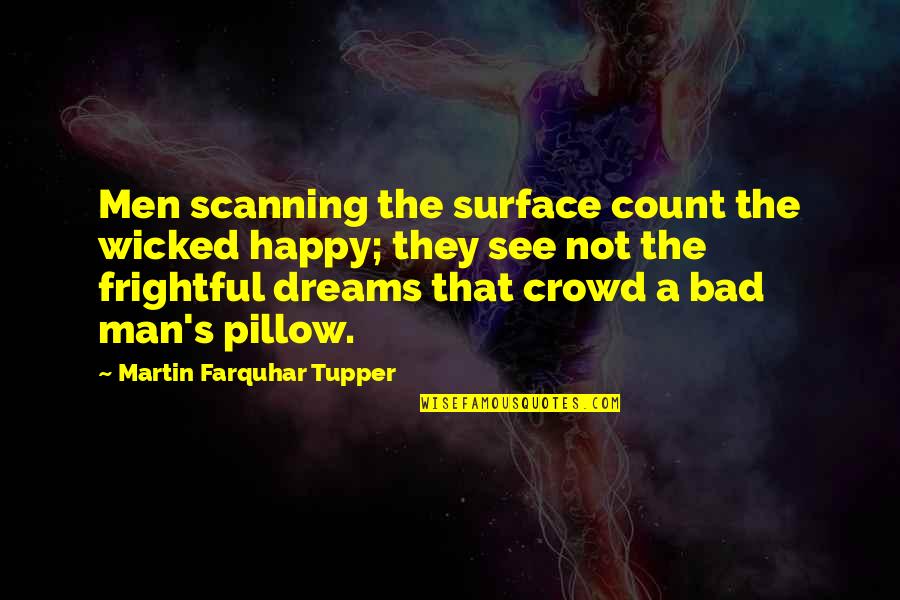 Men scanning the surface count the wicked happy; they see not the frightful dreams that crowd a bad man's pillow. —
Martin Farquhar Tupper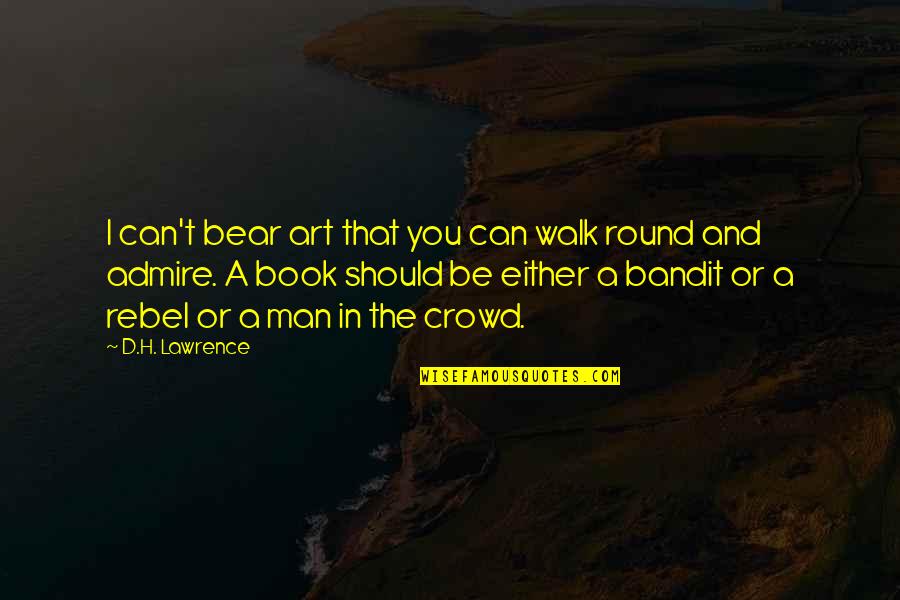 I can't bear art that you can walk round and admire. A book should be either a bandit or a rebel or a
man in the crowd
. —
D.H. Lawrence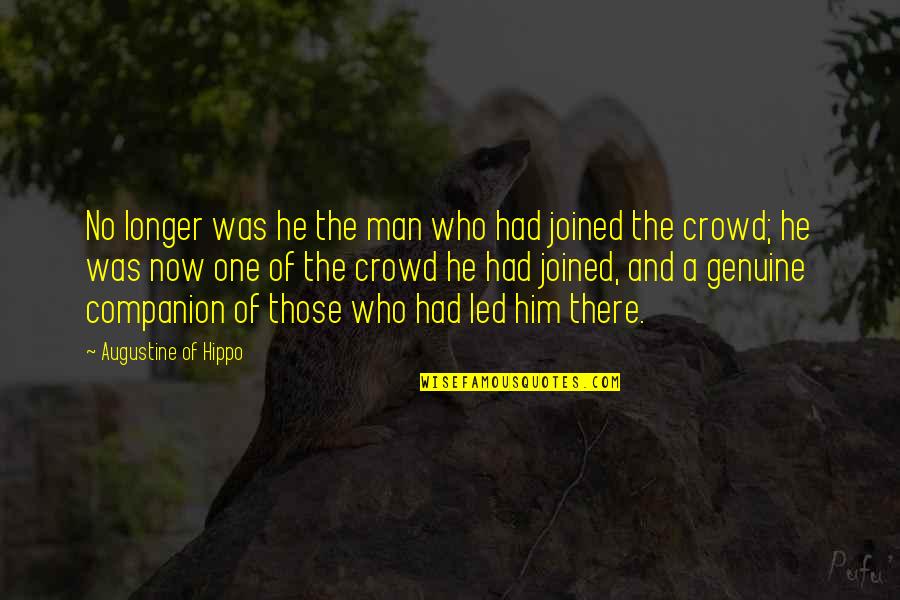 No longer was he the man who had joined the crowd; he was now one of the crowd he had joined, and a genuine companion of those who had led him there. —
Augustine Of Hippo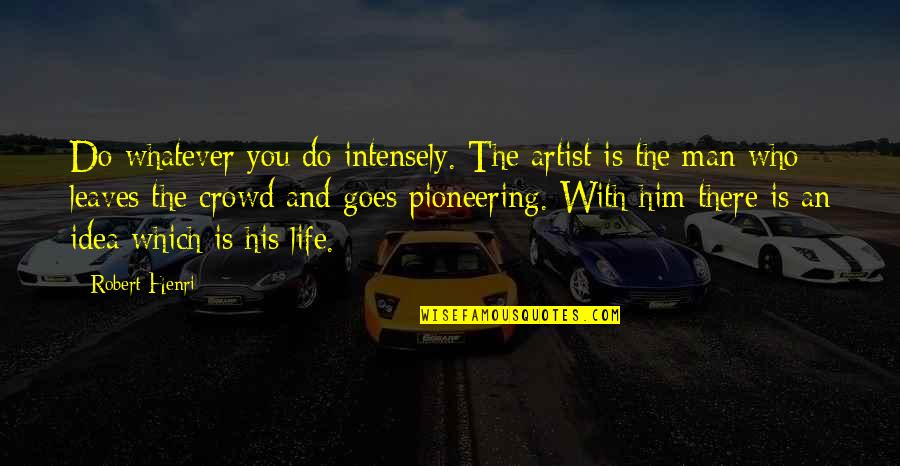 Do whatever you do intensely. The artist is the man who leaves the crowd and goes pioneering. With him there is an idea which is his life. —
Robert Henri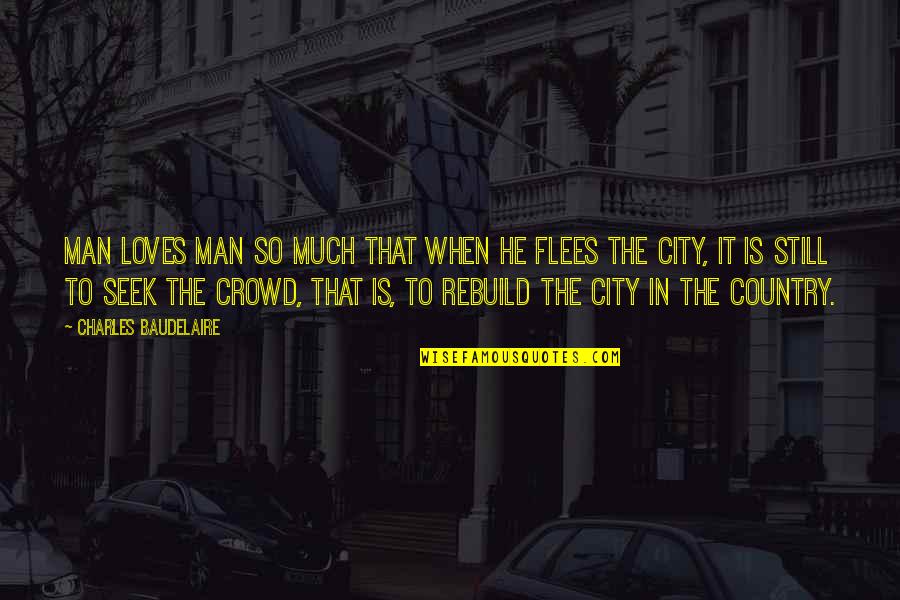 Man loves man so much that when he flees the city, it is still to seek the crowd, that is, to rebuild the city in the country. —
Charles Baudelaire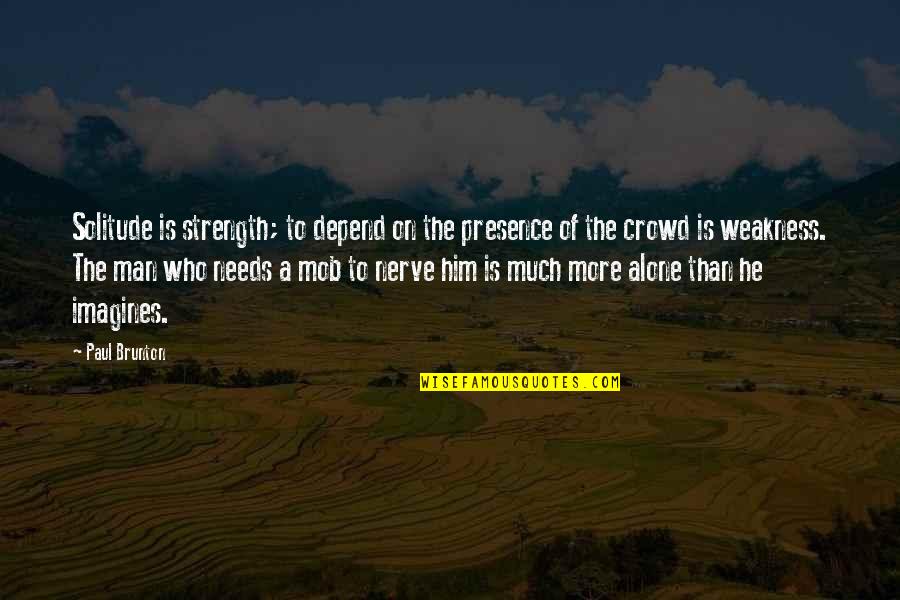 Solitude is strength; to depend on the presence of the crowd is weakness. The man who needs a mob to nerve him is much more alone than he imagines. —
Paul Brunton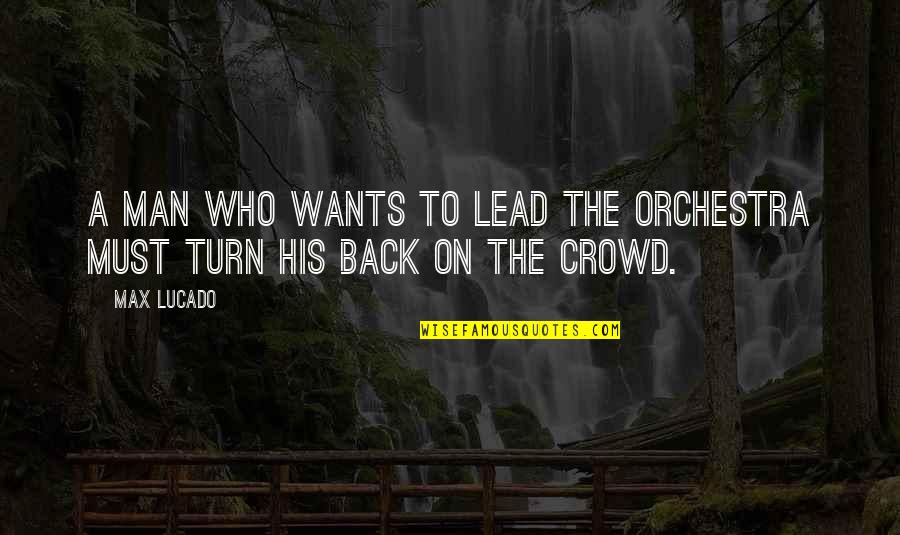 A man who wants to lead the orchestra must turn his back on the crowd. —
Max Lucado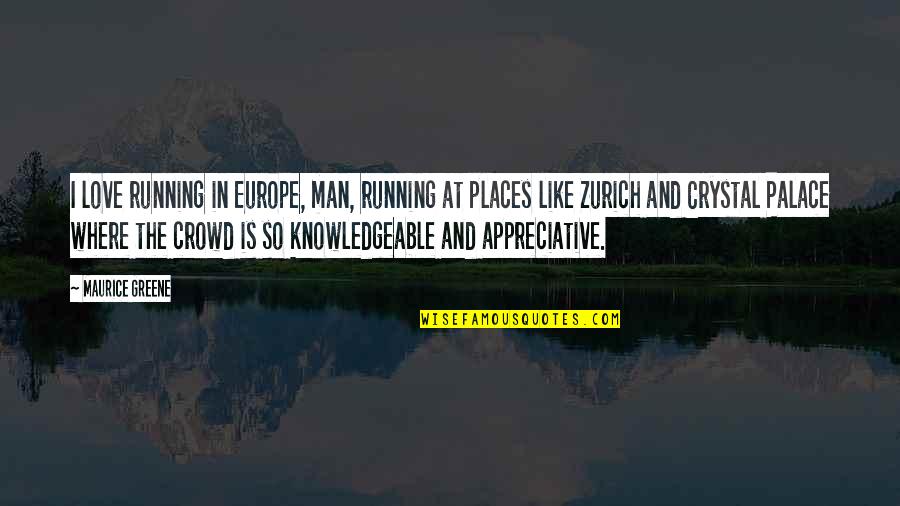 I love running in Europe, man, running at places like Zurich and Crystal Palace where the crowd is so knowledgeable and appreciative. —
Maurice Greene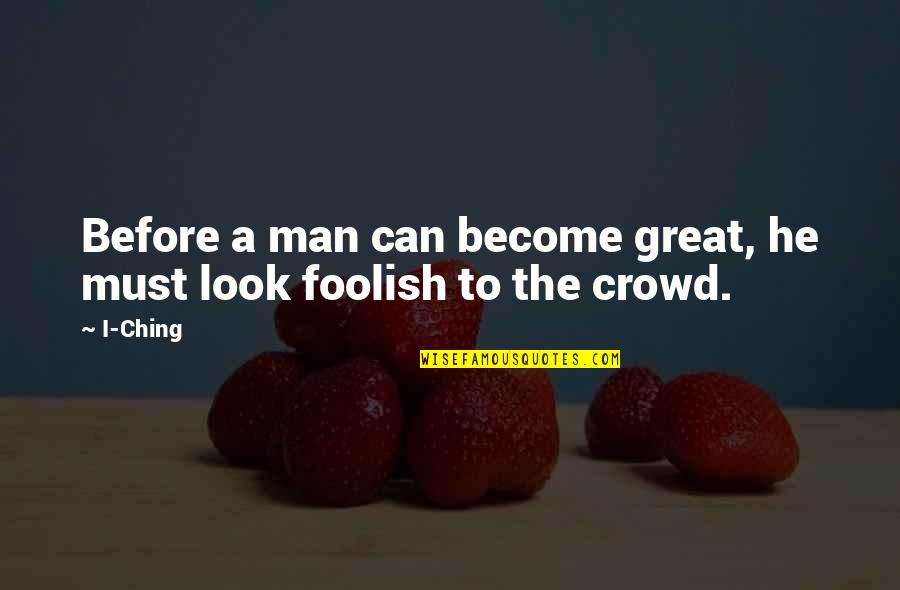 Before a man can become great, he must look foolish to the crowd. —
I-Ching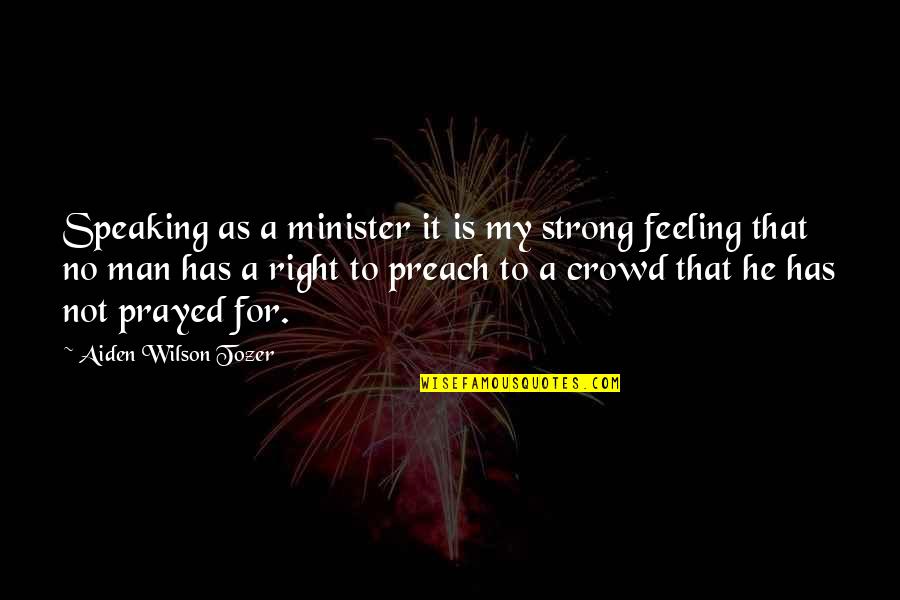 Speaking as a minister it is my strong feeling that no man has a right to preach to a crowd that he has not prayed for. —
Aiden Wilson Tozer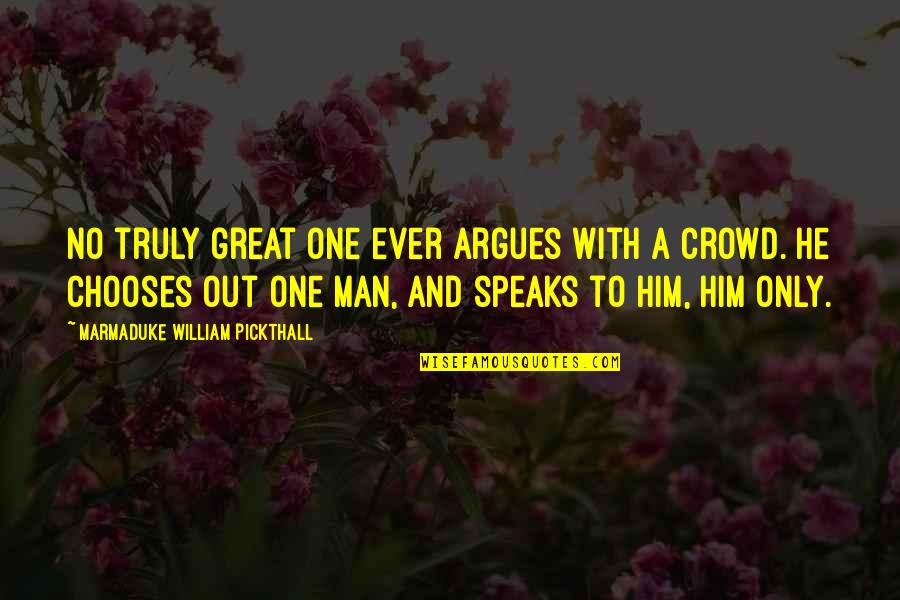 No truly great one ever argues with a crowd. He chooses out one man, and speaks to him, him only. —
Marmaduke William Pickthall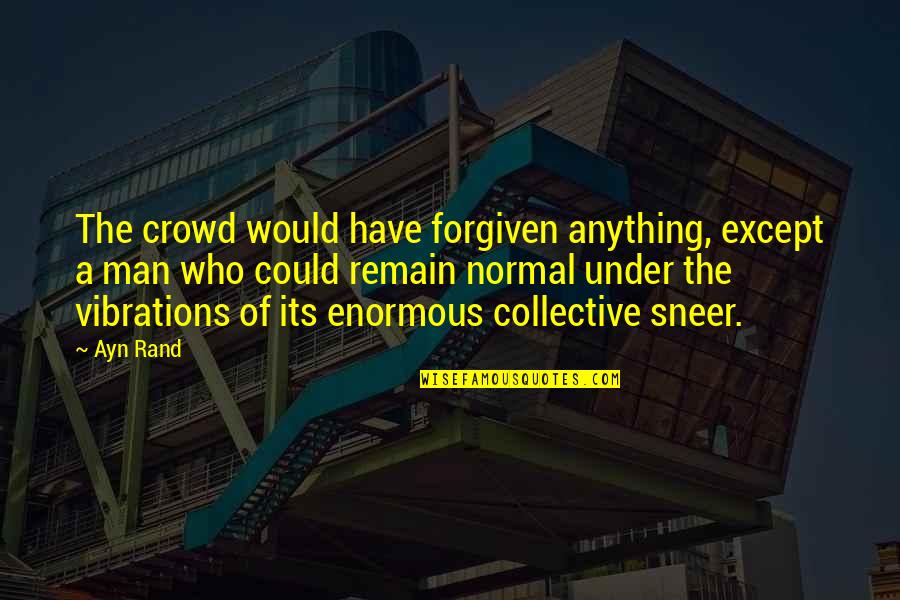 The crowd would have forgiven anything, except a man who could remain normal under the vibrations of its enormous collective sneer. —
Ayn Rand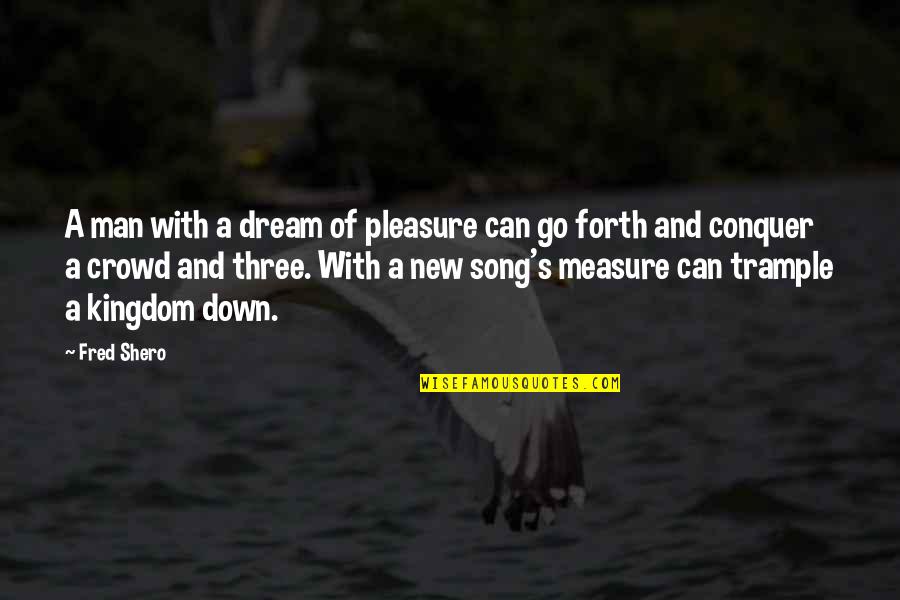 A man with a dream of pleasure can go forth and conquer a crowd and three. With a new song's measure can trample a kingdom down. —
Fred Shero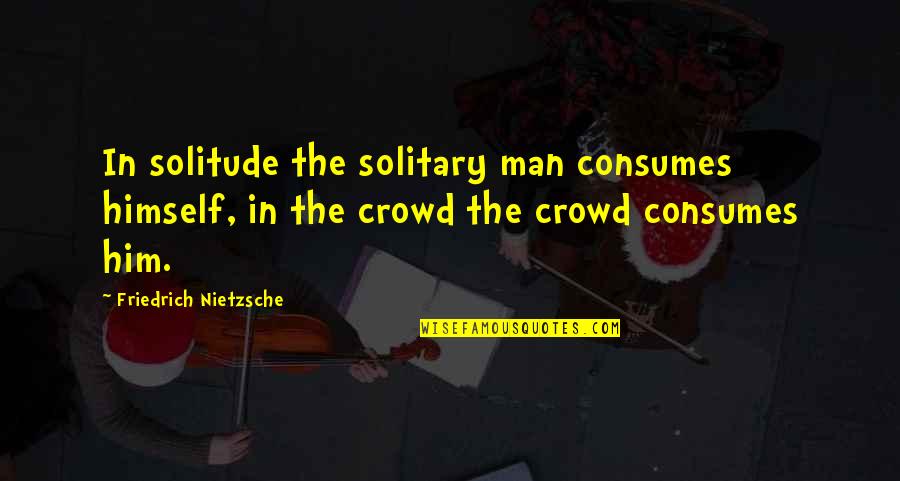 In solitude the solitary man consumes himself, in the crowd the crowd consumes him. —
Friedrich Nietzsche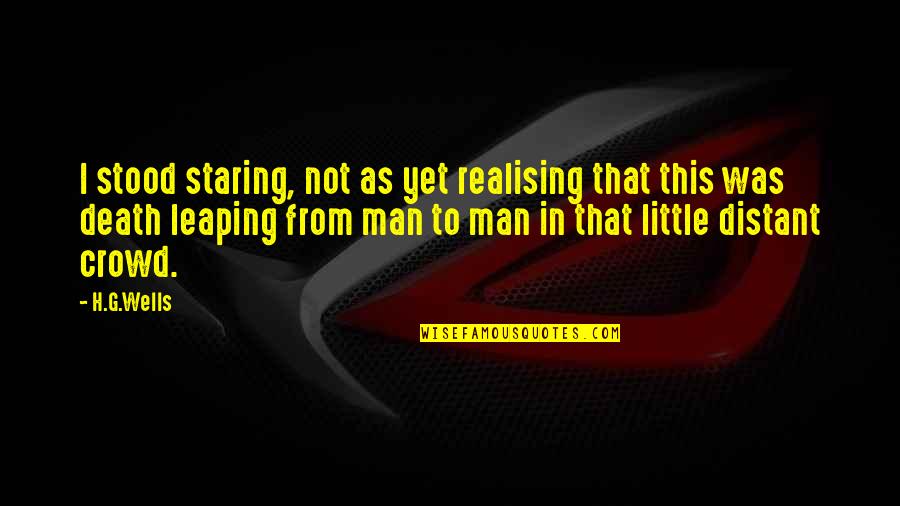 I stood staring, not as yet realising that this was death leaping from man to man in that little distant crowd. —
H.G.Wells