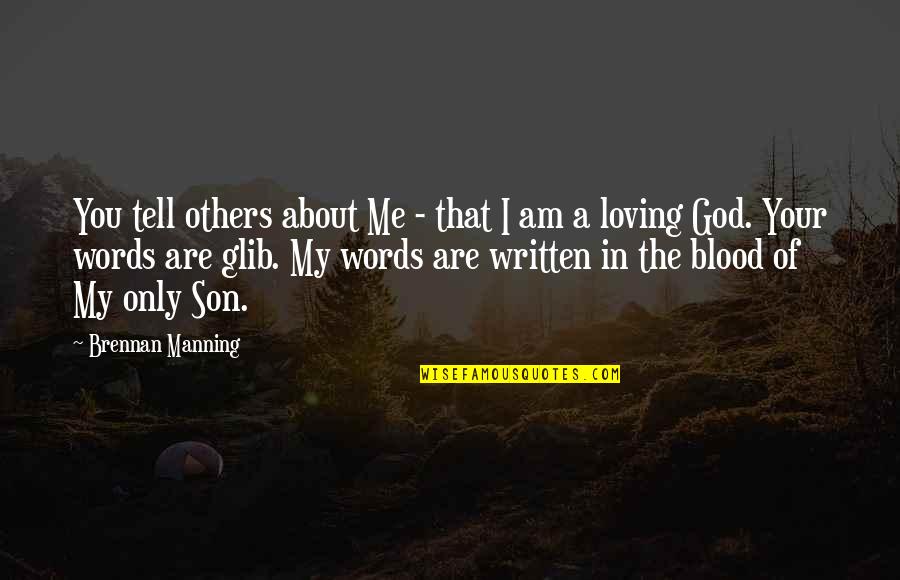 You tell others about Me - that I am a loving God. Your words are glib. My words are written in the blood of My only Son.
—
Brennan Manning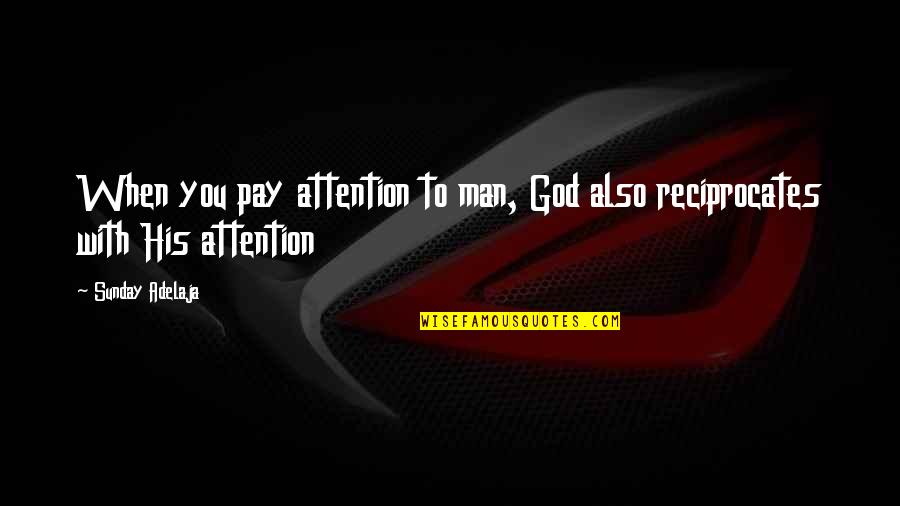 When you pay attention to man, God also reciprocates with His attention
—
Sunday Adelaja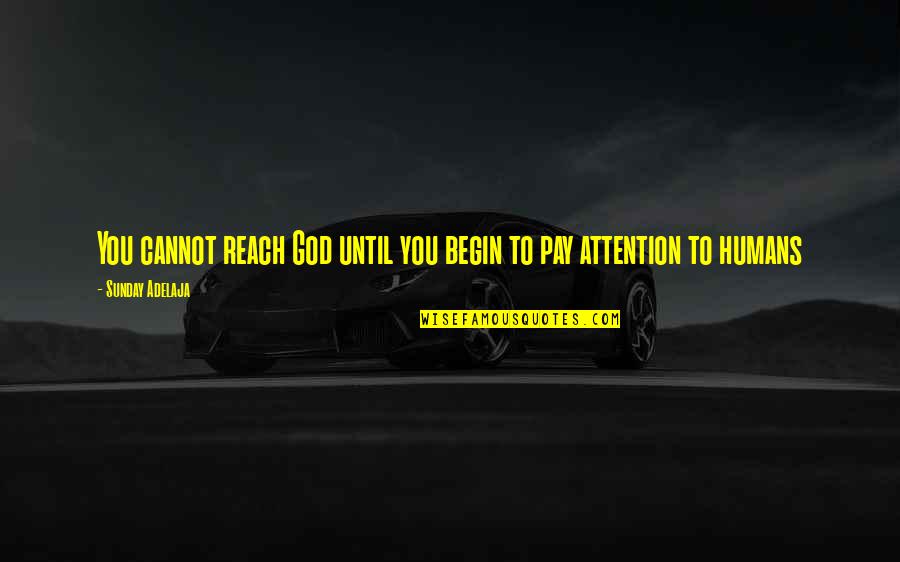 You cannot reach God until you begin to pay attention to humans
—
Sunday Adelaja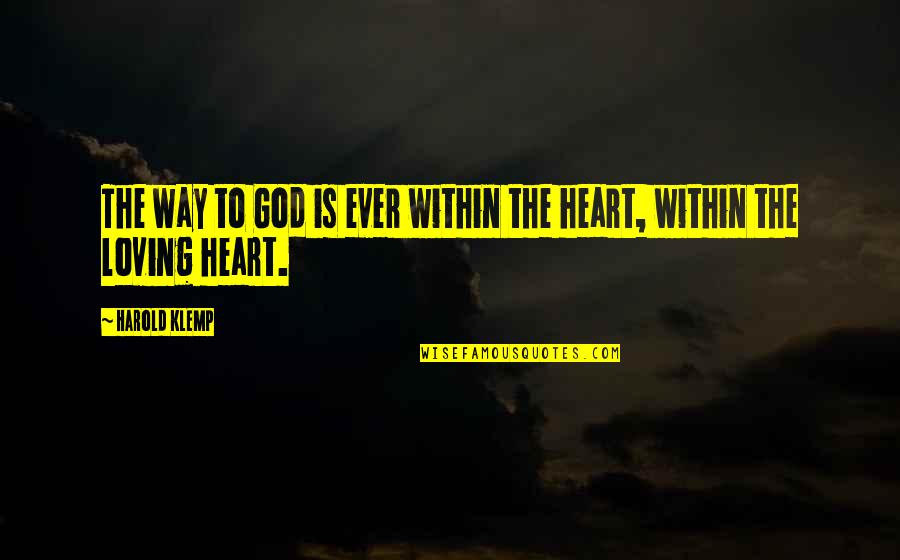 The way to God is ever within the heart, within the loving heart.
—
Harold Klemp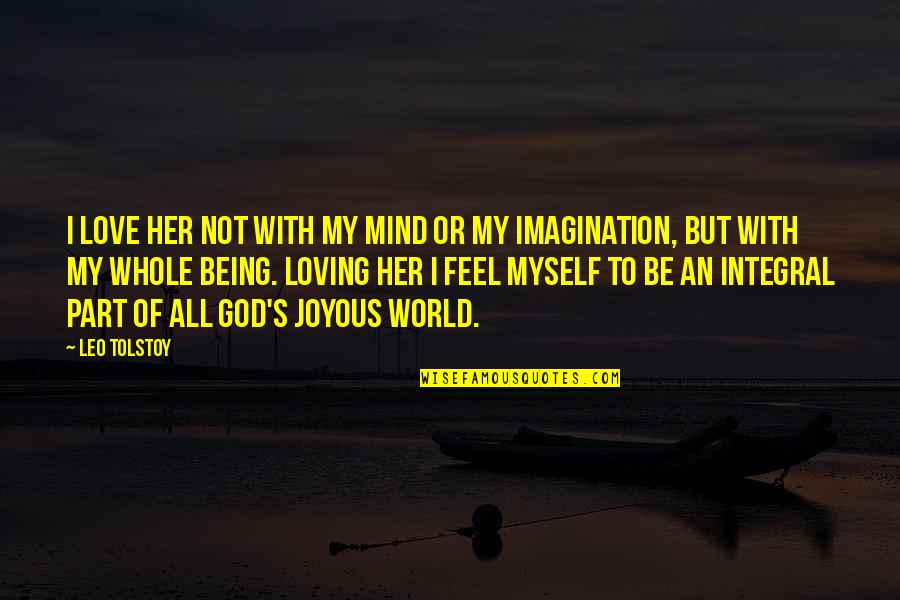 I love her not with my mind or my imagination, but with my whole being. Loving her I feel myself to be an integral part of all God's joyous world.
—
Leo Tolstoy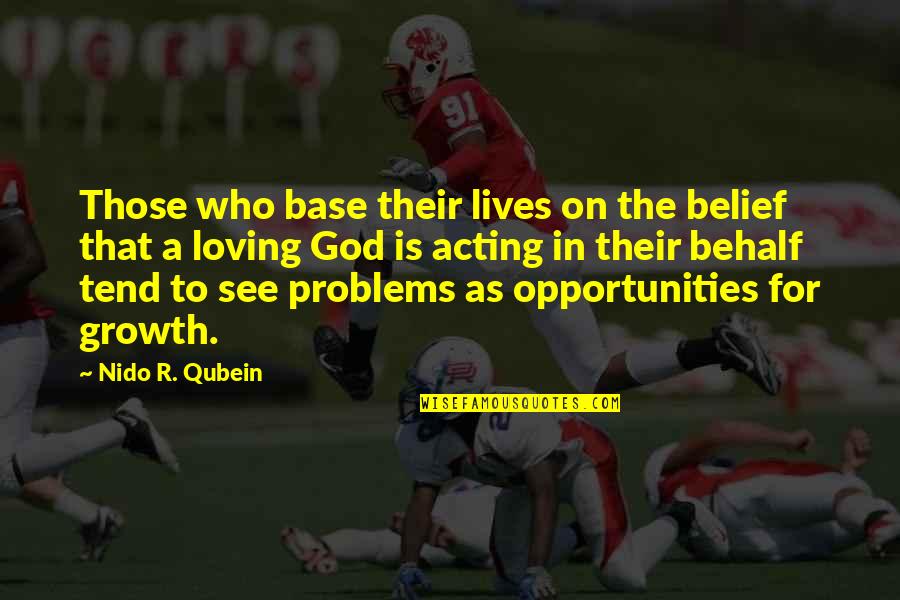 Those who base their lives on the belief that a loving God is acting in their behalf tend to see problems as opportunities for growth.
—
Nido R. Qubein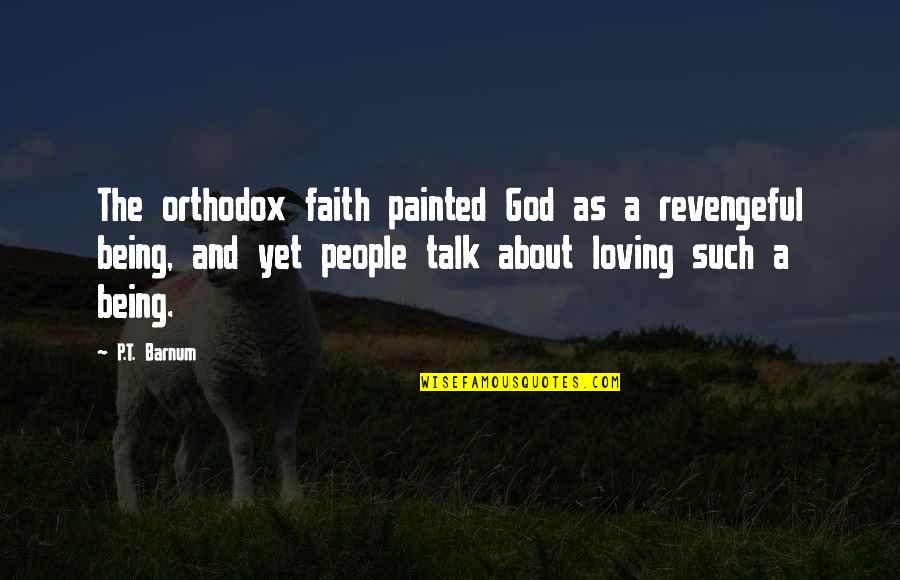 The orthodox faith painted God as a revengeful being, and yet people talk about loving such a being.
—
P.T. Barnum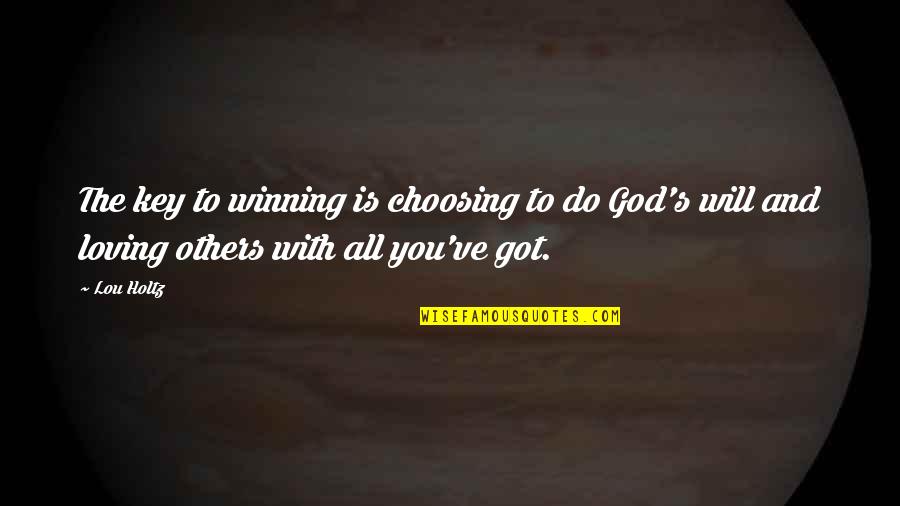 The key to winning is choosing to do God's will and loving others with all you've got.
—
Lou Holtz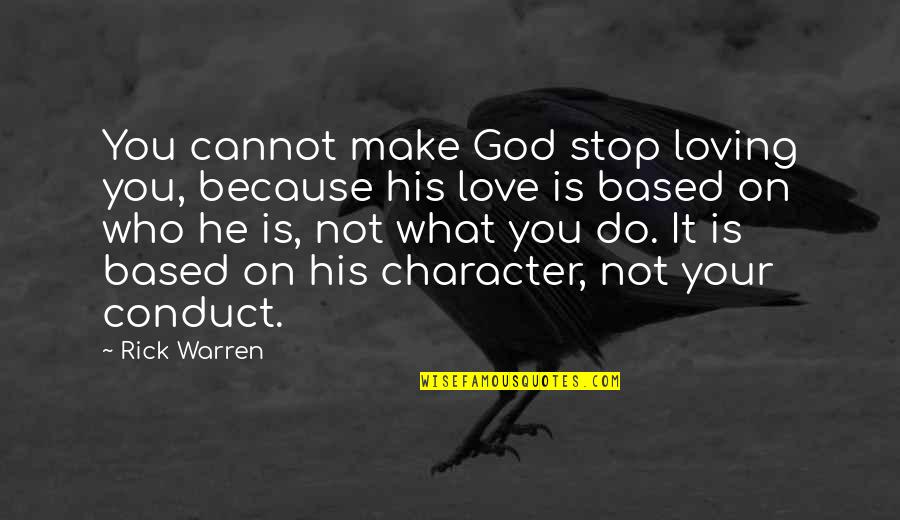 You cannot make God stop loving you, because his love is based on who he is, not what you do. It is based on his character, not your conduct.
—
Rick Warren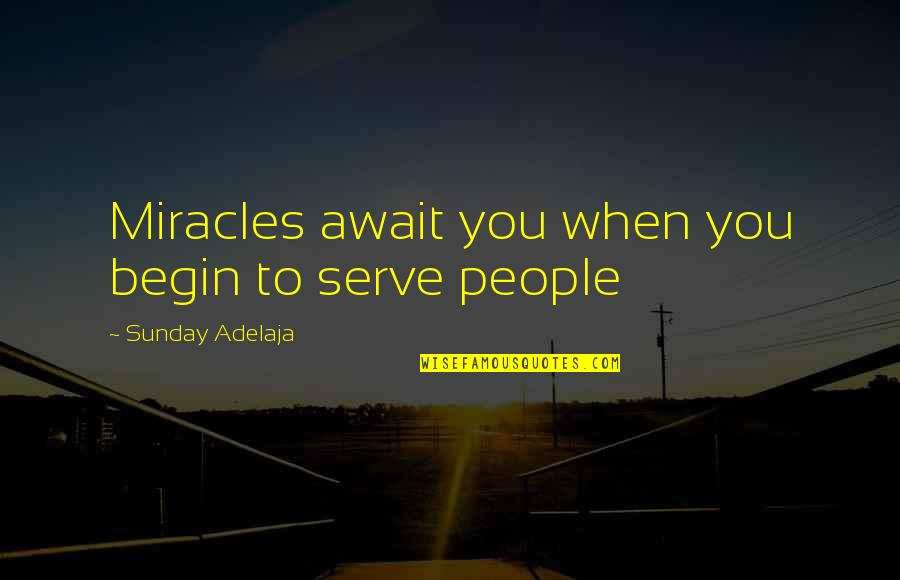 Miracles await you when you begin to serve people
—
Sunday Adelaja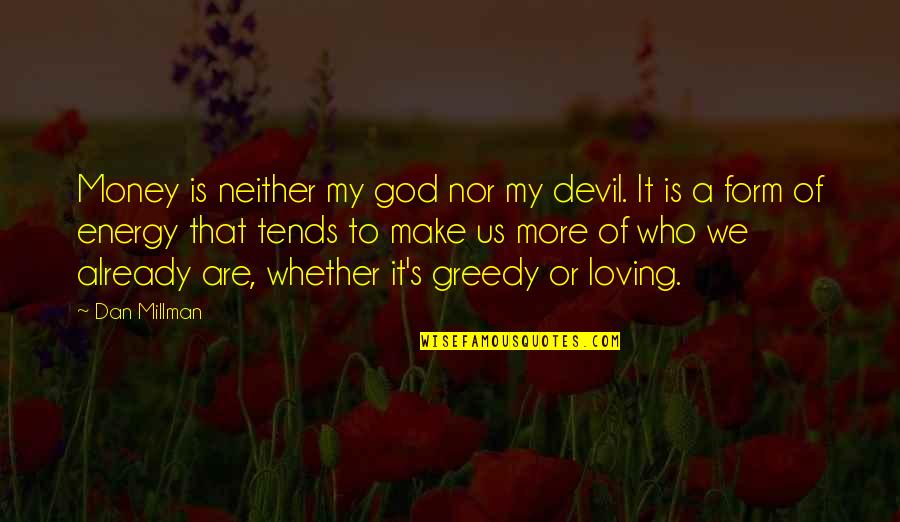 Money is neither my god nor my devil. It is a form of energy that tends to make us more of who we already are, whether it's greedy or loving.
—
Dan Millman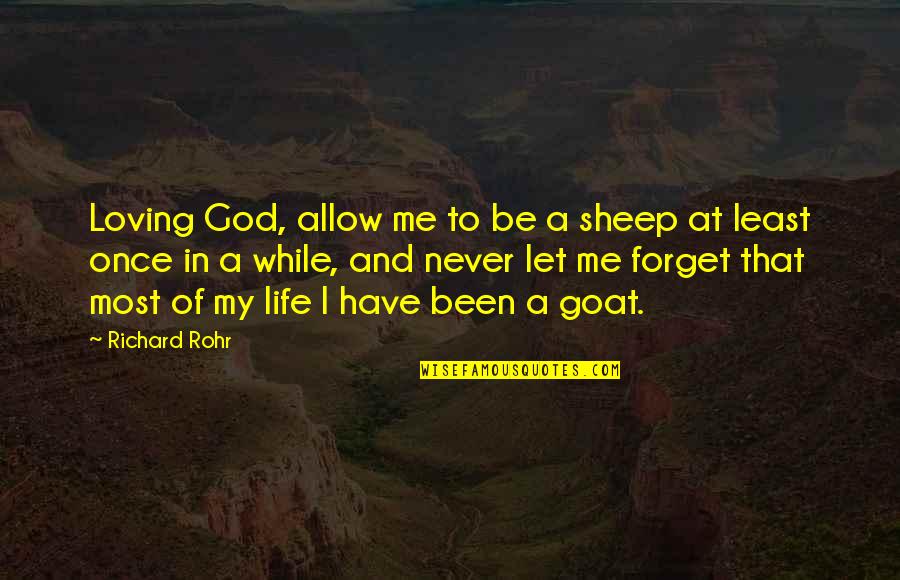 Loving God, allow me to be a sheep at least once in a while, and never let me forget that most of my life I have been a goat.
—
Richard Rohr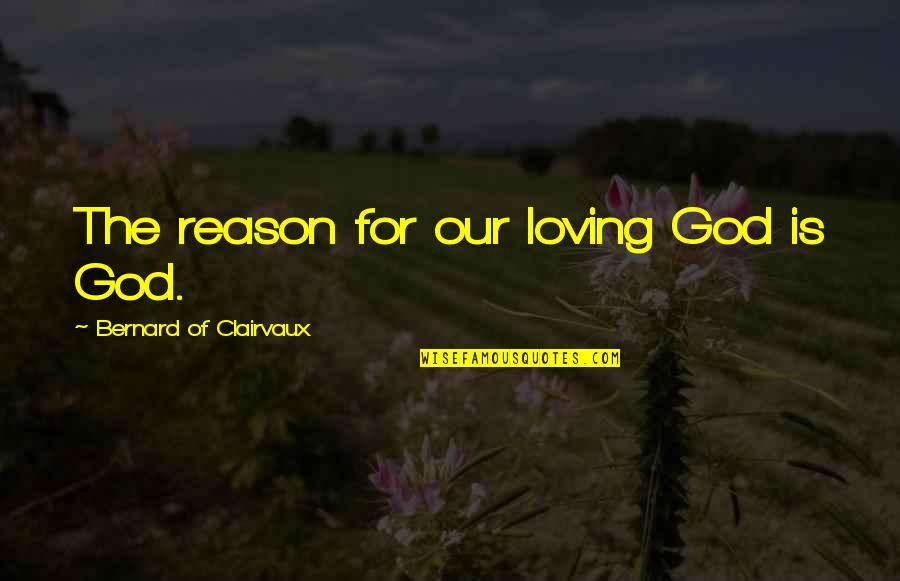 The reason for our loving God is God.
—
Bernard Of Clairvaux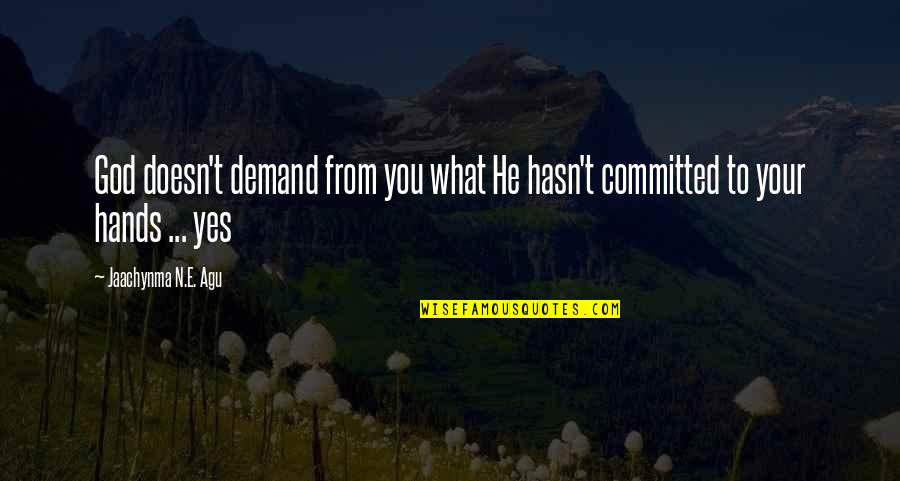 God doesn't demand from you what He hasn't committed to your hands ... yes
—
Jaachynma N.E. Agu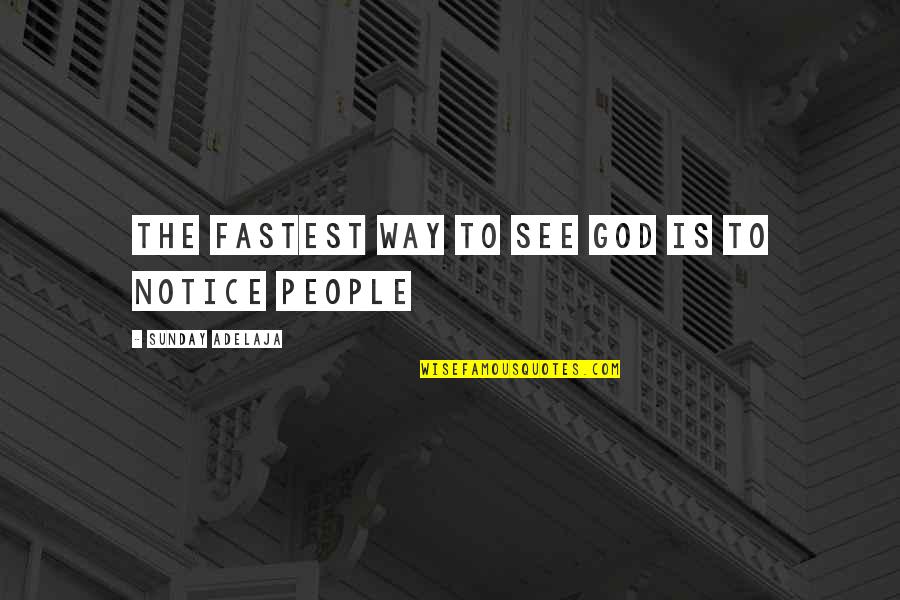 The fastest way to see God is to notice people —
Sunday Adelaja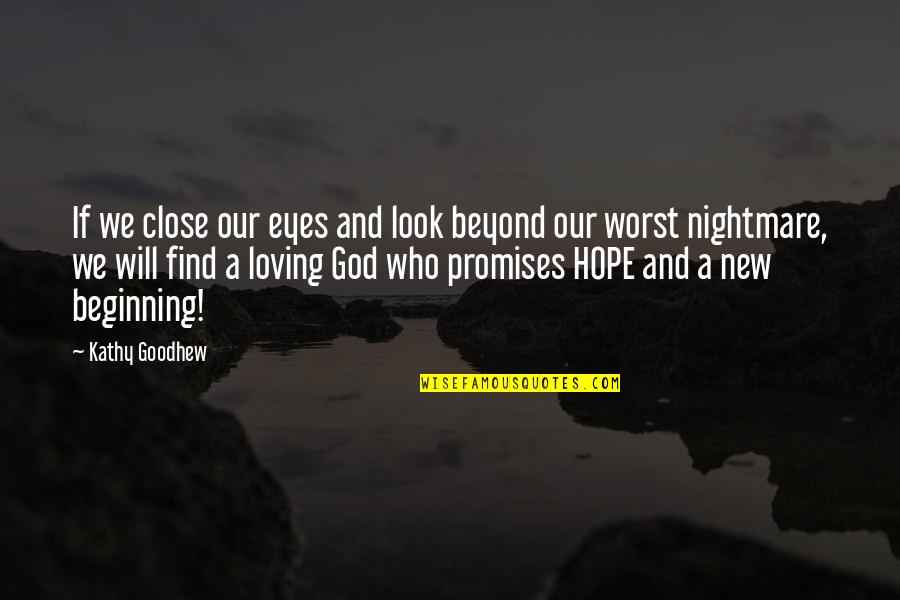 If we close our eyes and look beyond our worst nightmare, we will find a loving God who promises HOPE and a new beginning! —
Kathy Goodhew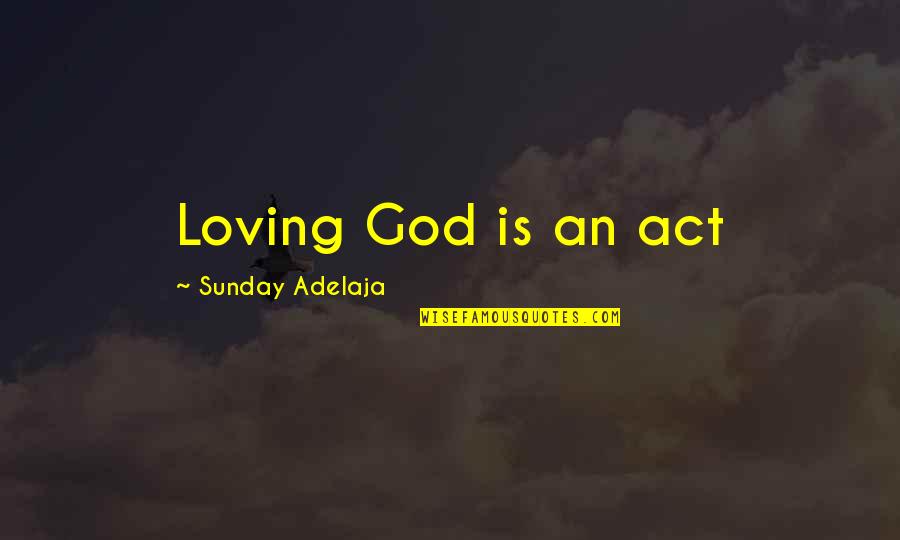 Loving God is an act —
Sunday Adelaja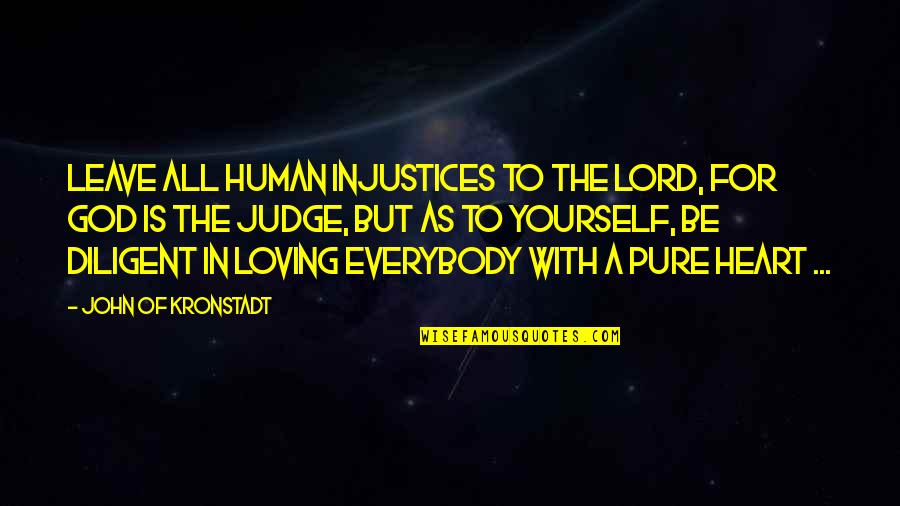 Leave all human injustices to the Lord, for God is the Judge, but as to yourself, be diligent in loving everybody with a pure heart ... —
John Of Kronstadt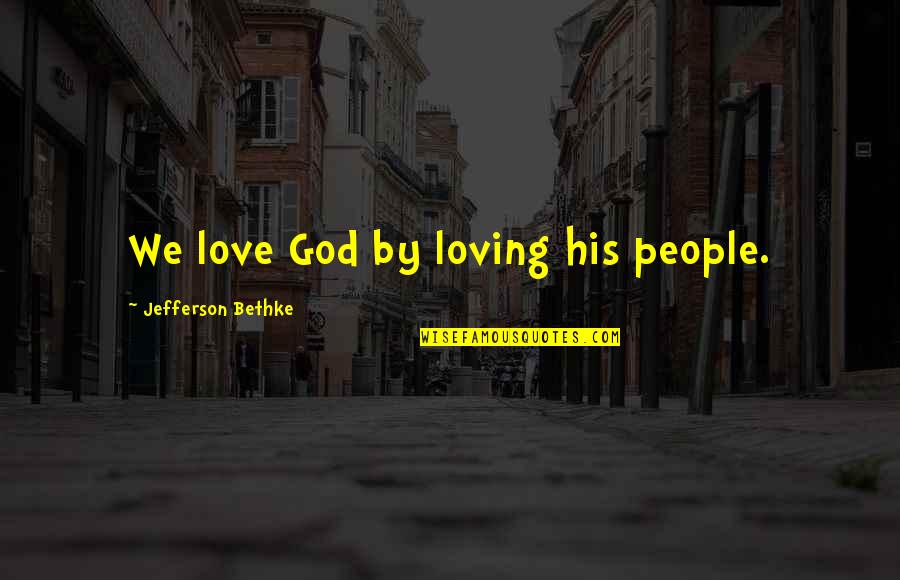 We love God by loving his people. —
Jefferson Bethke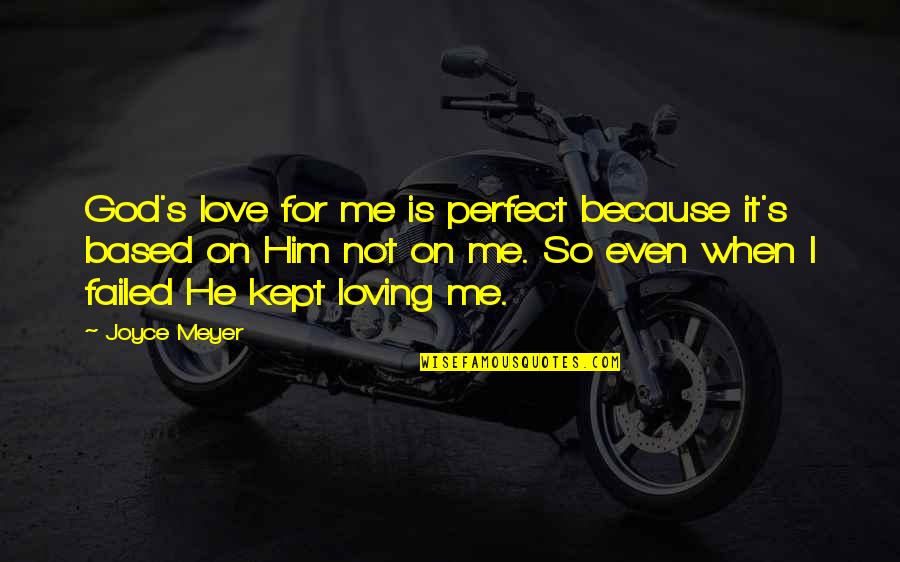 God's love for me is perfect because it's based on Him not on me. So even when I failed He kept loving me. —
Joyce Meyer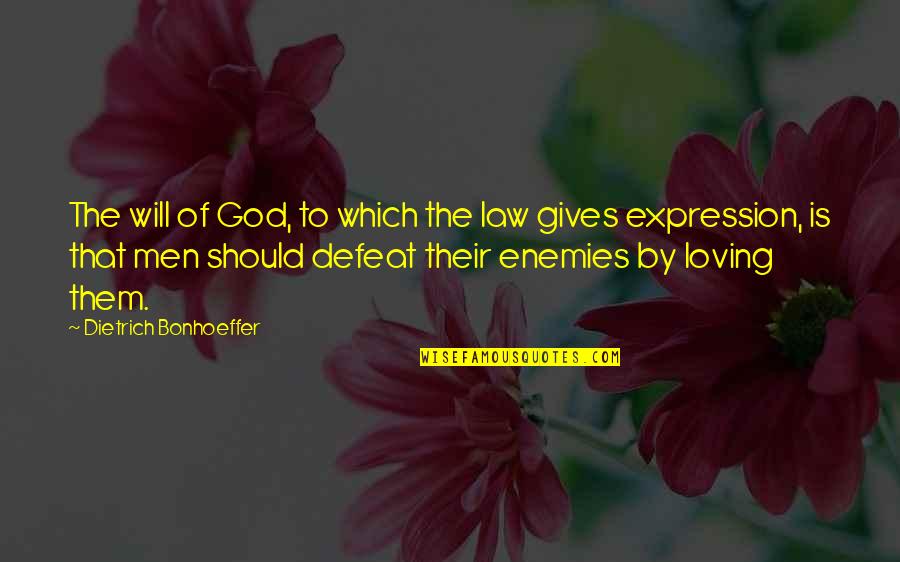 The will of God, to which the law gives expression, is that men should defeat their enemies by loving them. —
Dietrich Bonhoeffer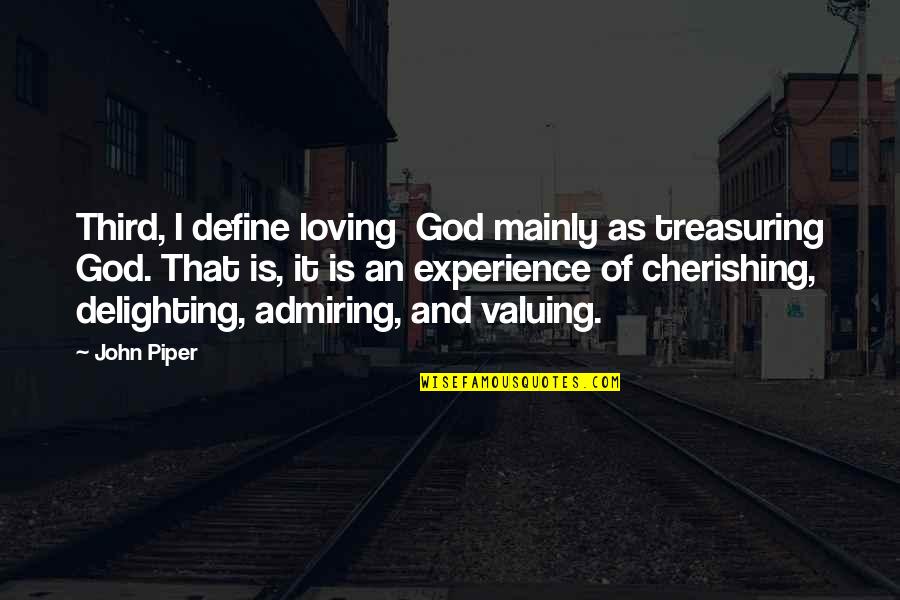 Third, I define loving God mainly as treasuring God. That is, it is an experience of cherishing, delighting, admiring, and valuing. —
John Piper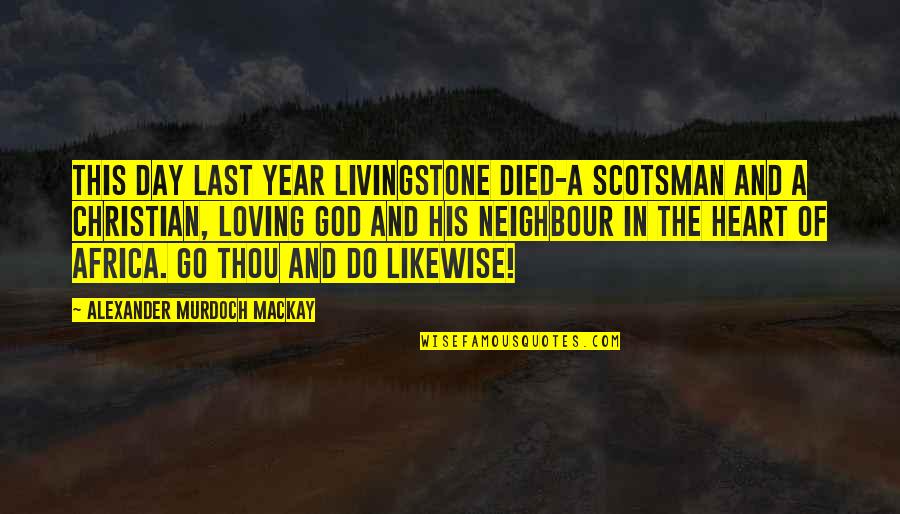 This day last year Livingstone died-a Scotsman and a Christian, loving God and his neighbour in the heart of Africa. Go thou and do likewise! —
Alexander Murdoch Mackay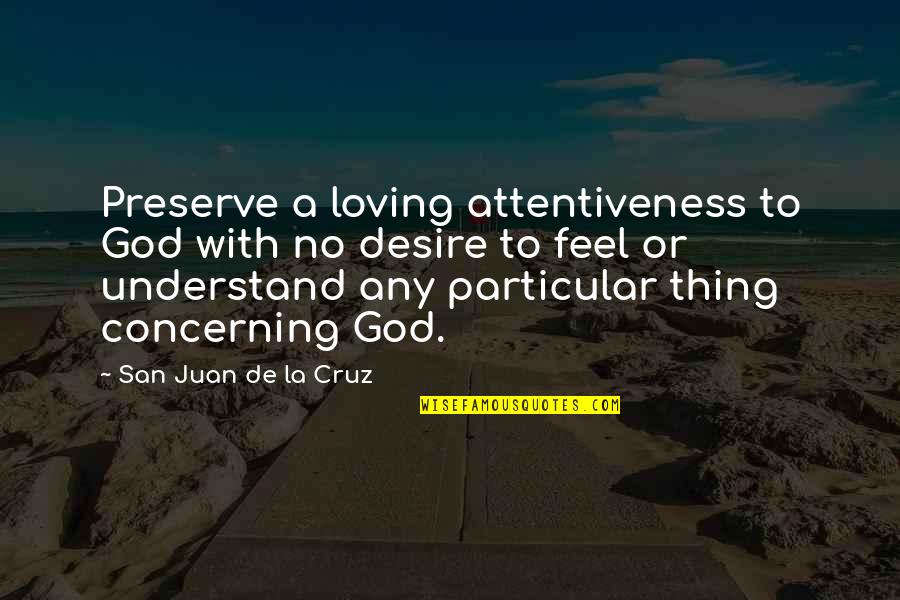 Preserve a loving attentiveness to God with no desire to feel or understand any particular thing concerning God. —
San Juan De La Cruz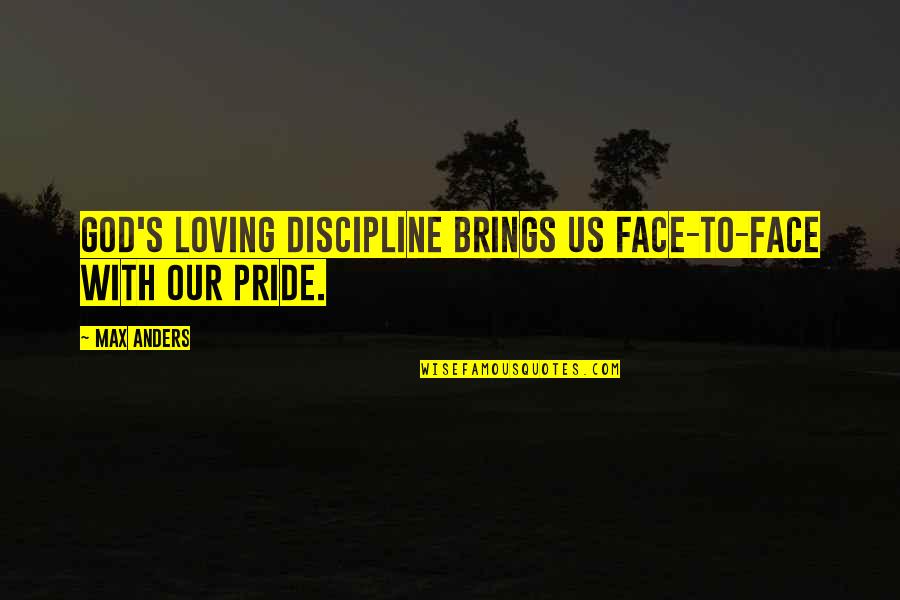 God's loving discipline brings us face-to-face with our pride. —
Max Anders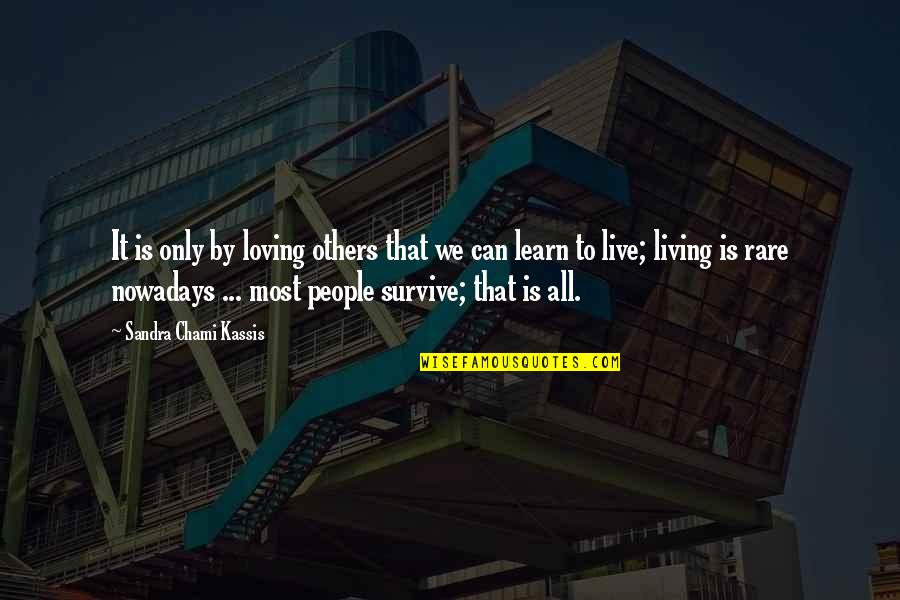 It is only by loving others that we can learn to live; living is rare nowadays ... most people survive; that is all. —
Sandra Chami Kassis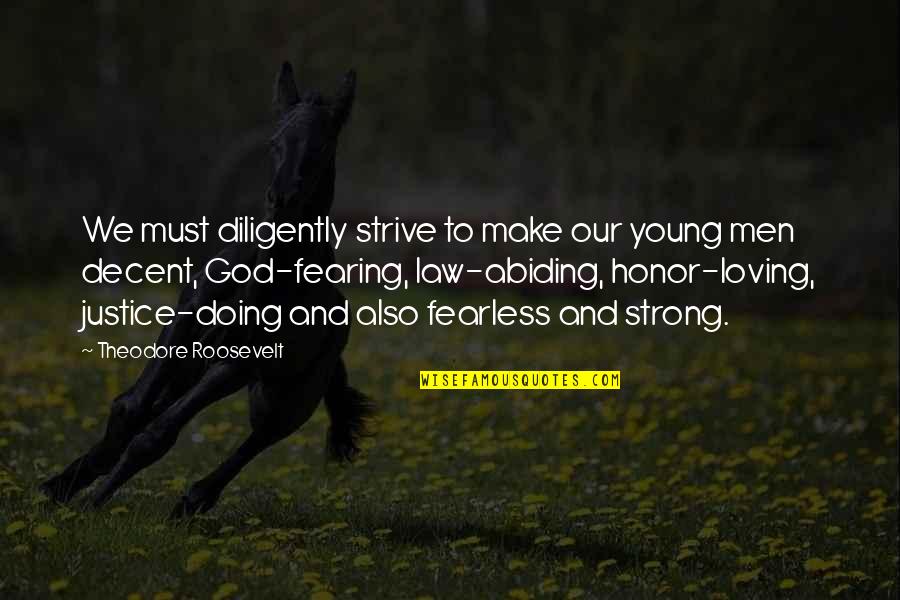 We must diligently strive to make our young men decent, God-fearing, law-abiding, honor-loving, justice-doing and also fearless and strong. —
Theodore Roosevelt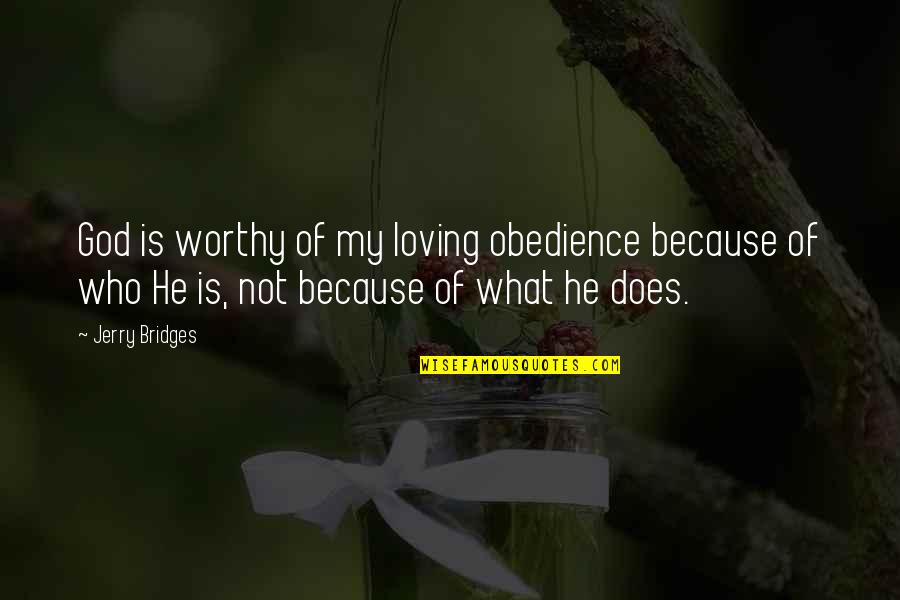 God is worthy of my loving obedience because of who He is, not because of what he does. —
Jerry Bridges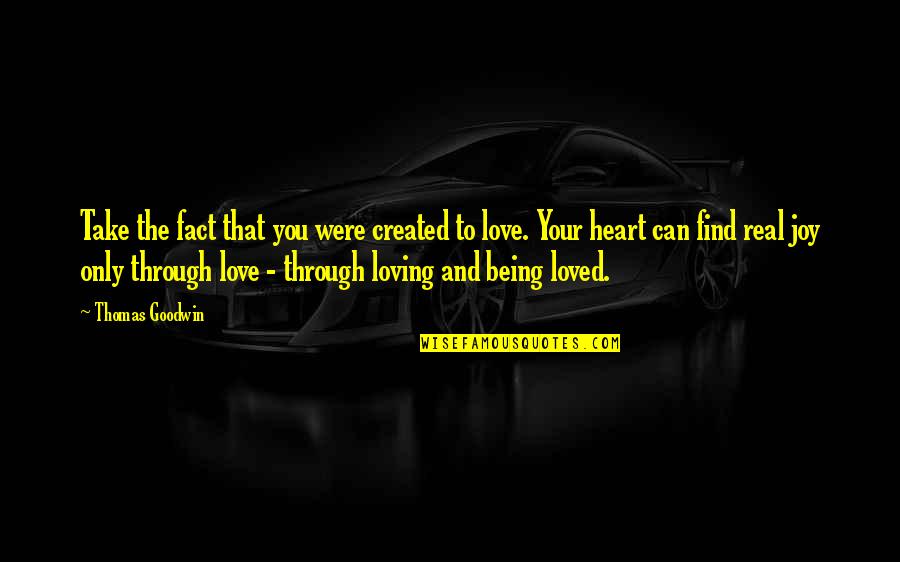 Take the fact that you were created to love. Your heart can find real joy only through love - through loving and being loved. —
Thomas Goodwin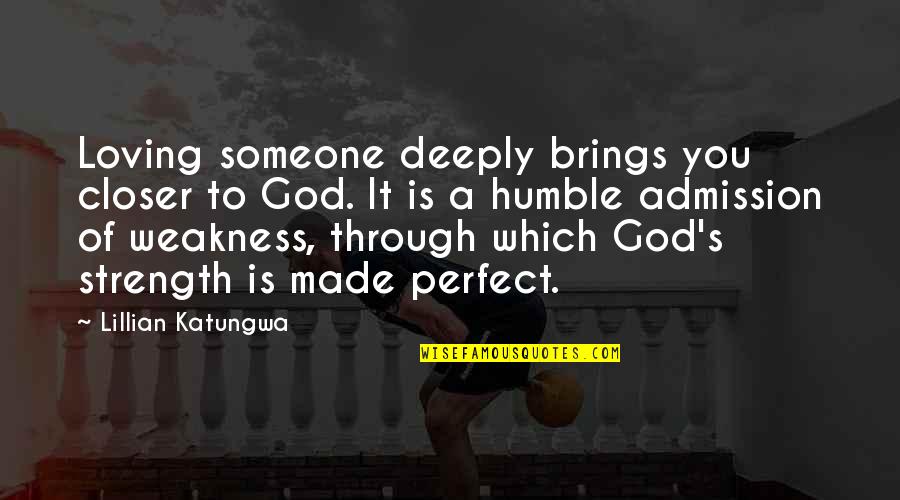 Loving someone deeply brings you closer to God. It is a humble admission of weakness, through which God's strength is made perfect. —
Lillian Katungwa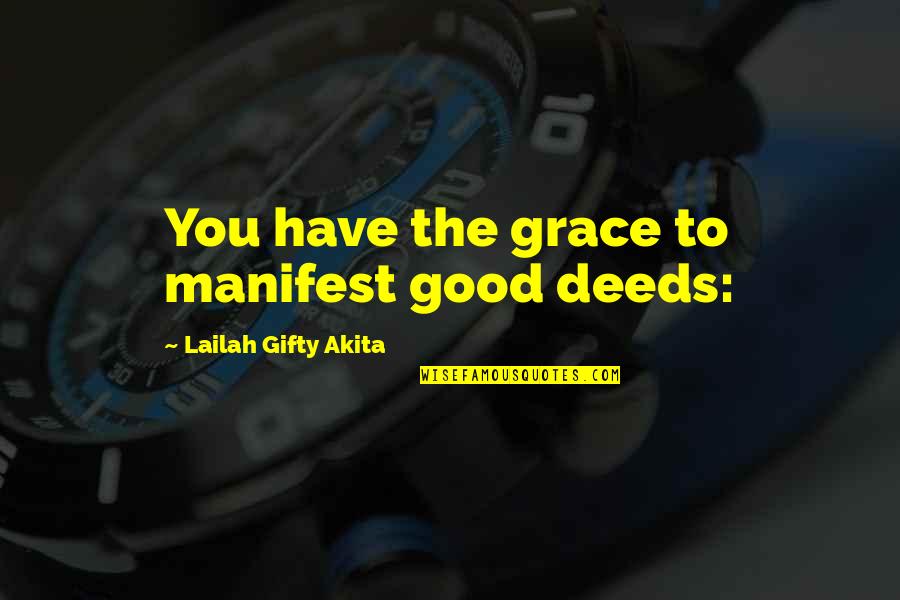 You have the grace to manifest good deeds: —
Lailah Gifty Akita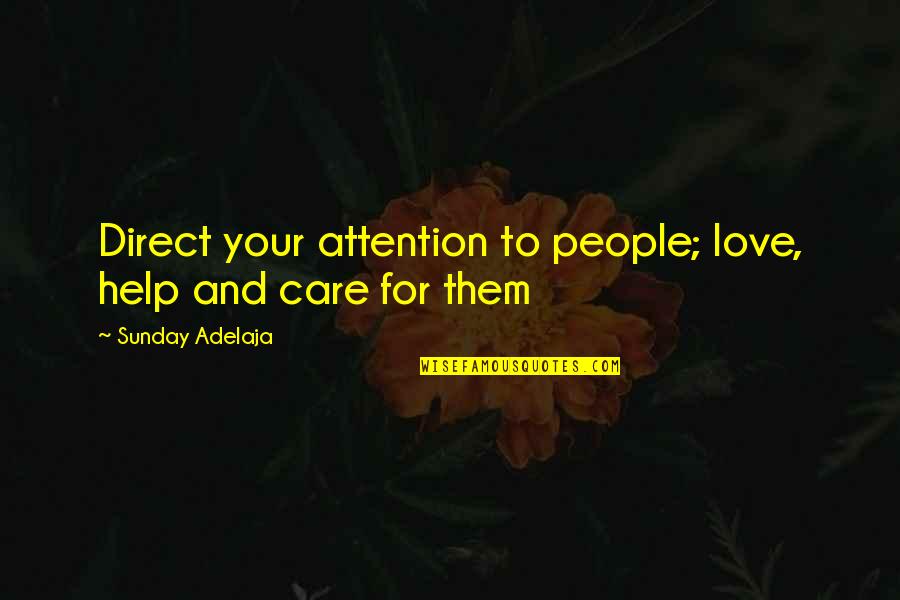 Direct your attention to people; love, help and care for them —
Sunday Adelaja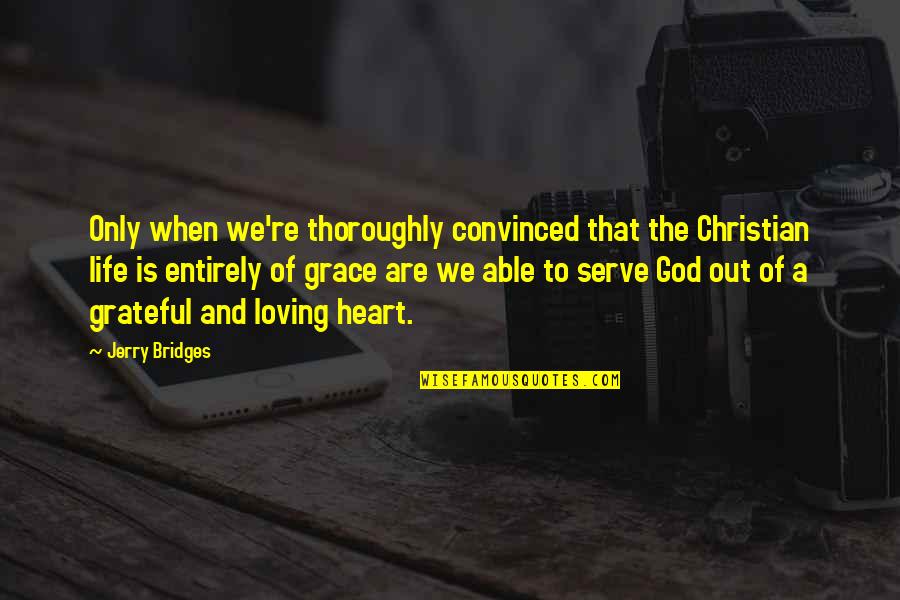 Only when we're thoroughly convinced that the Christian life is entirely of grace are we able to serve God out of a grateful and loving heart. —
Jerry Bridges
Jesus does not cherish an offense, loving us as well after the offense as before it. —
Charles Haddon Spurgeon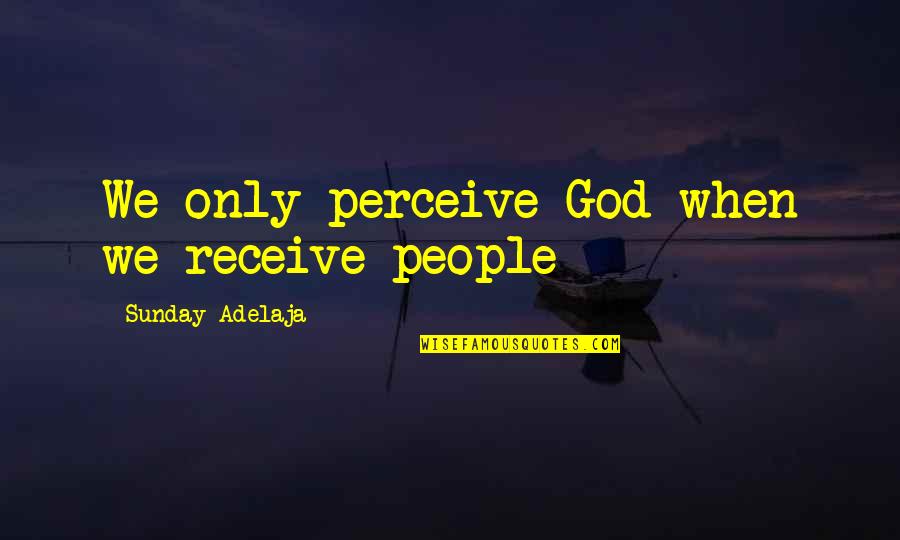 We only perceive God when we receive people —
Sunday Adelaja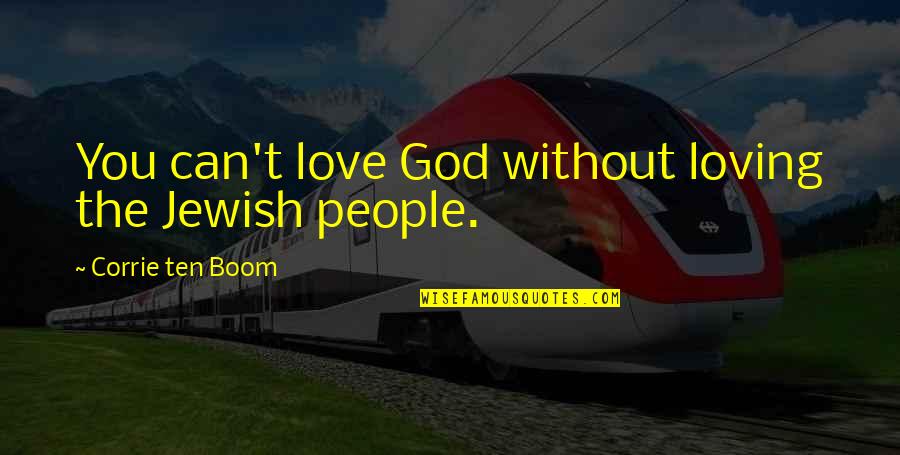 You can't love God without loving the Jewish people. —
Corrie Ten Boom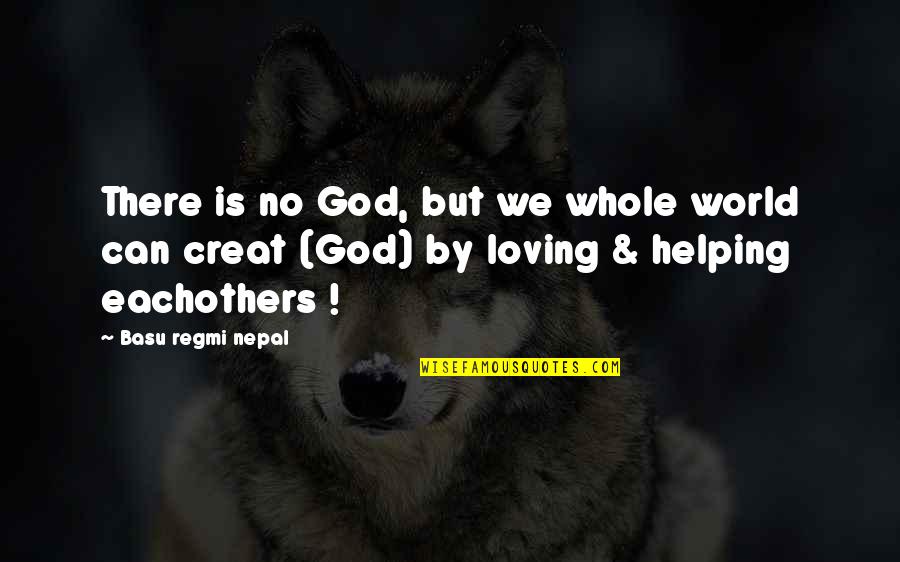 There is no God, but we whole world can creat (God) by loving & helping eachothers ! —
Basu Regmi Nepal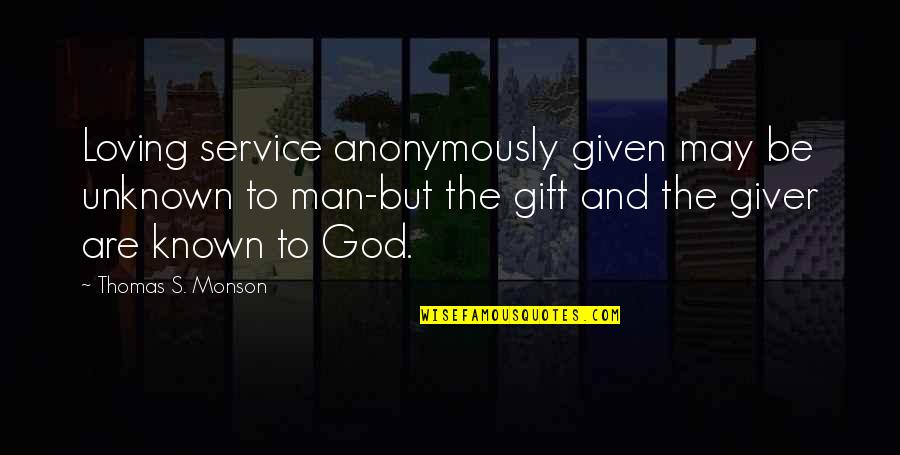 Loving service anonymously given may be unknown to man-but the gift and the giver are known to God. —
Thomas S. Monson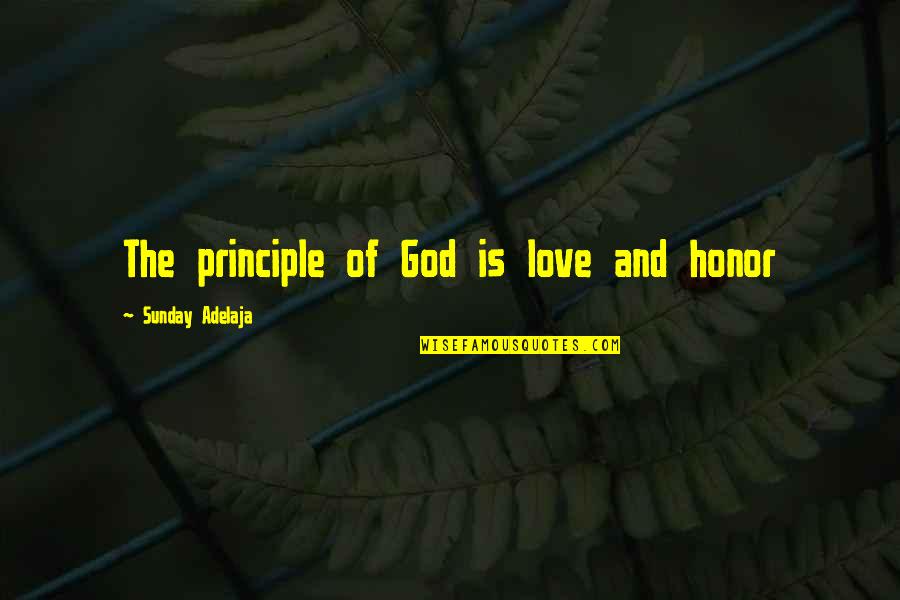 The principle of God is love and honor —
Sunday Adelaja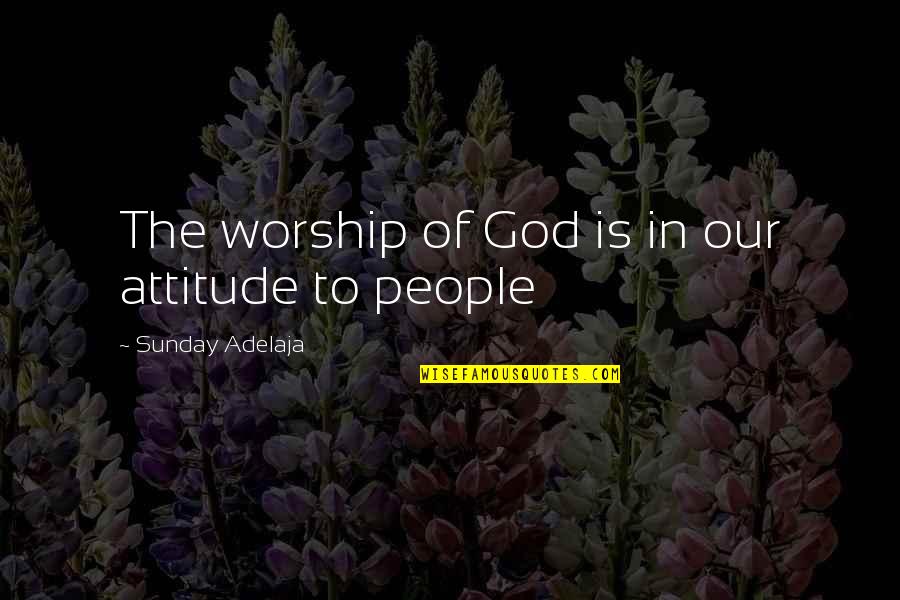 The worship of God is in our attitude to people —
Sunday Adelaja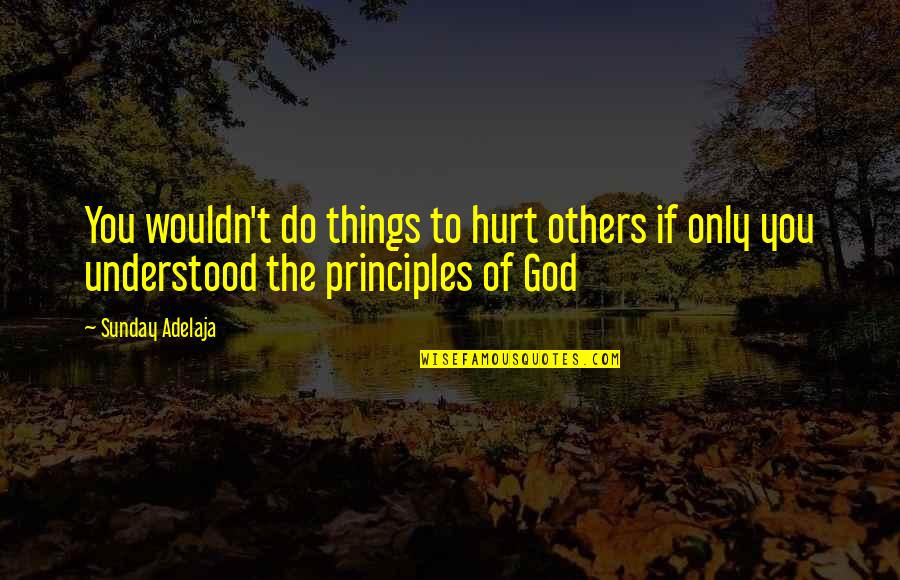 You wouldn't do things to hurt others if only you understood the principles of God —
Sunday Adelaja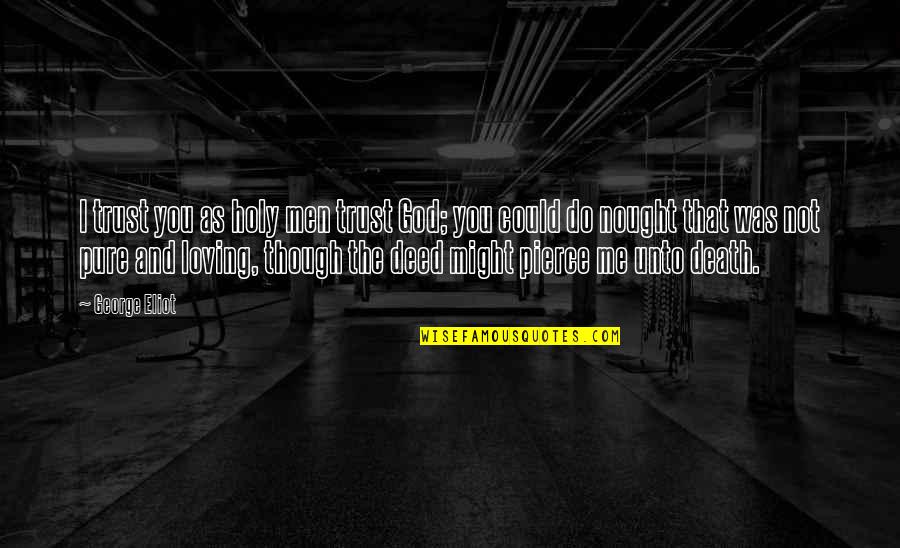 I trust you as holy men trust God; you could do nought that was not pure and loving, though the deed might pierce me unto death. —
George Eliot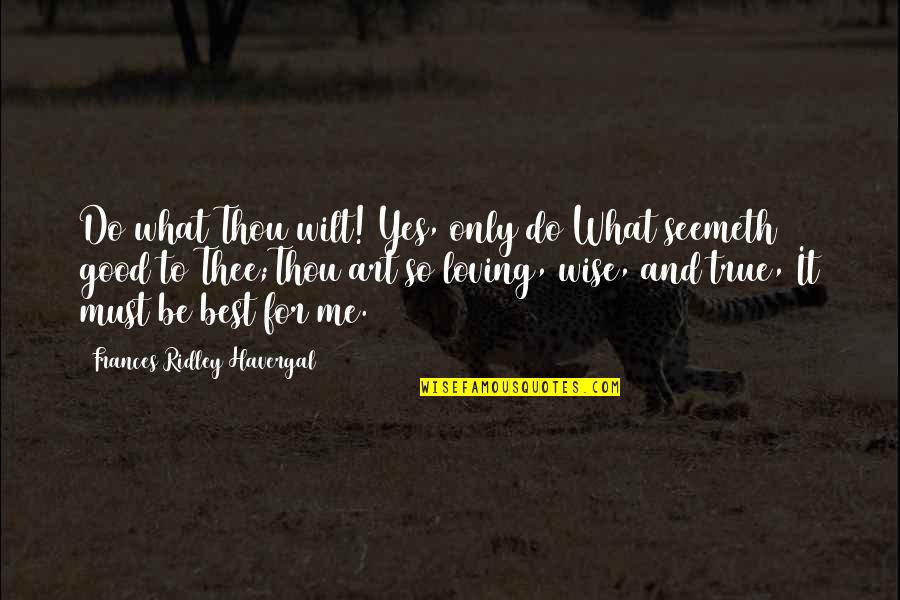 Do what Thou wilt! Yes, only do
What seemeth good to Thee;
Thou art so loving, wise, and true,
It must be best for me. —
Frances Ridley Havergal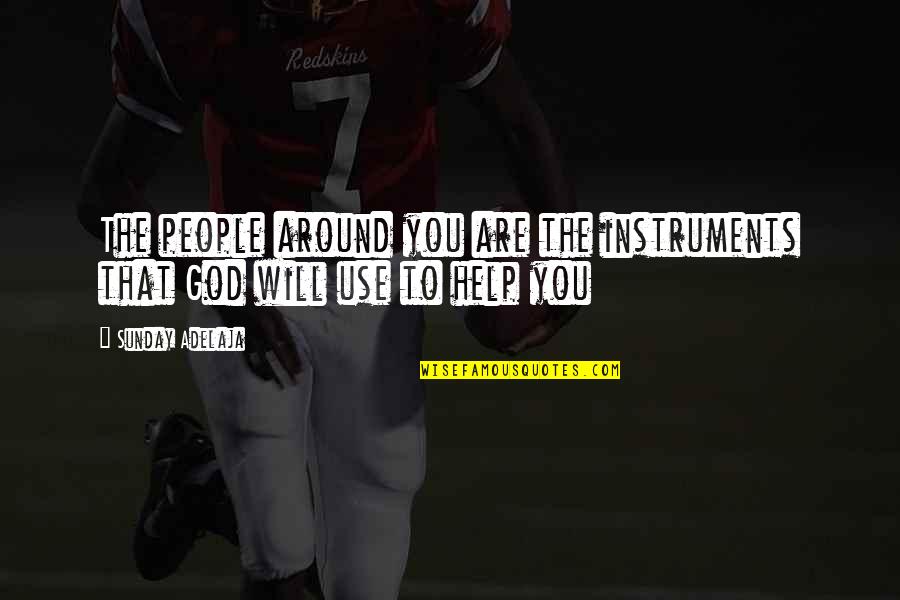 The people around you are the instruments that God will use to help you —
Sunday Adelaja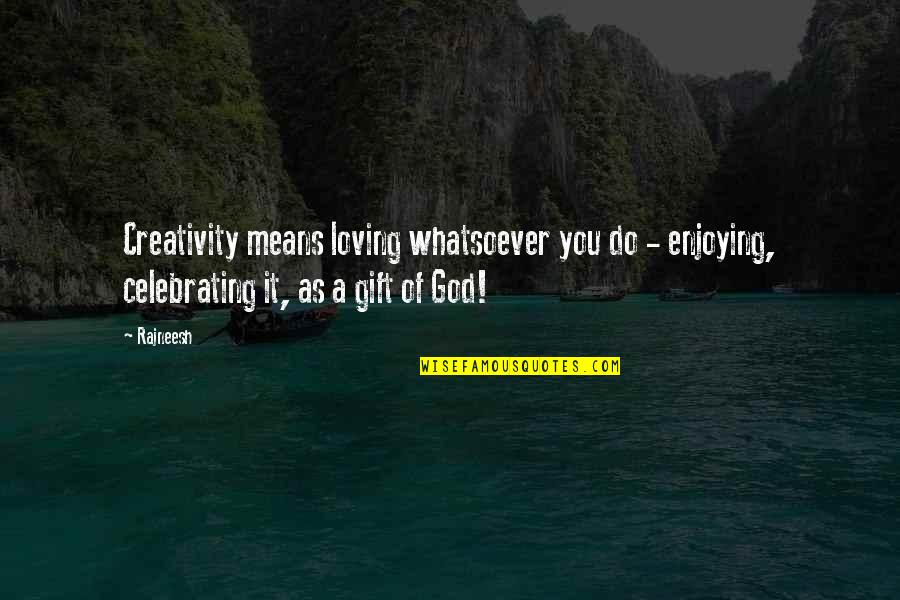 Creativity means loving whatsoever you do - enjoying, celebrating it, as a gift of God! —
Rajneesh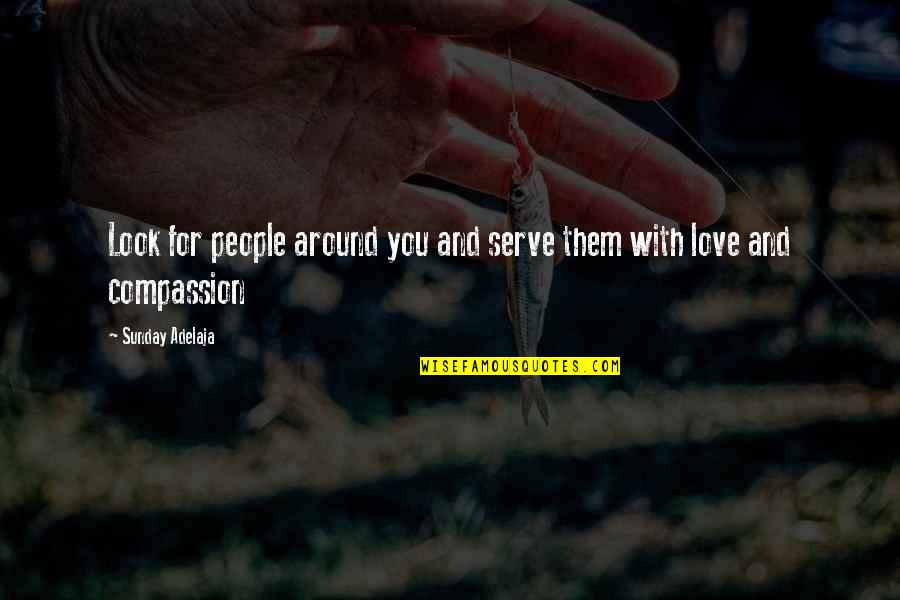 Look for people around you and serve them with love and compassion —
Sunday Adelaja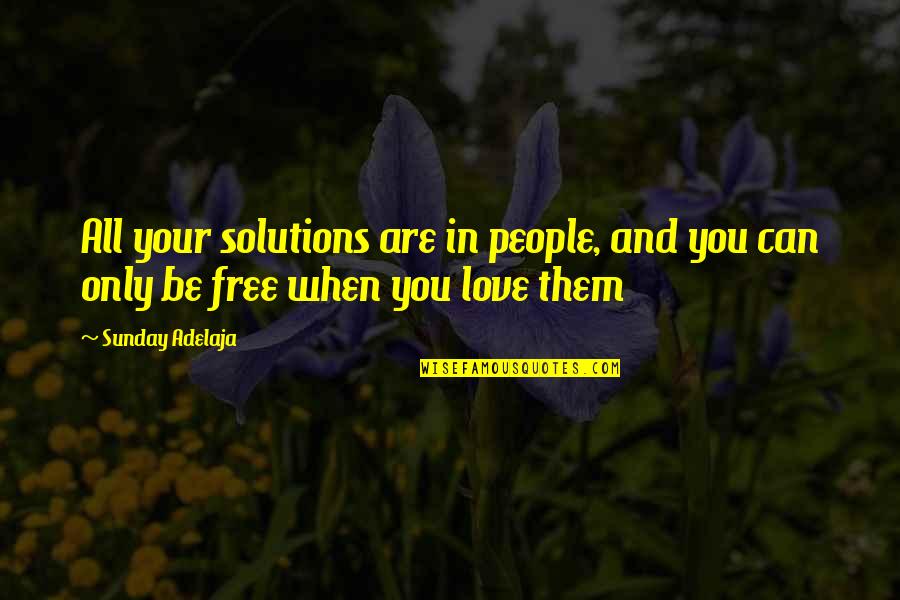 All your solutions are in people, and you can only be free when you love them —
Sunday Adelaja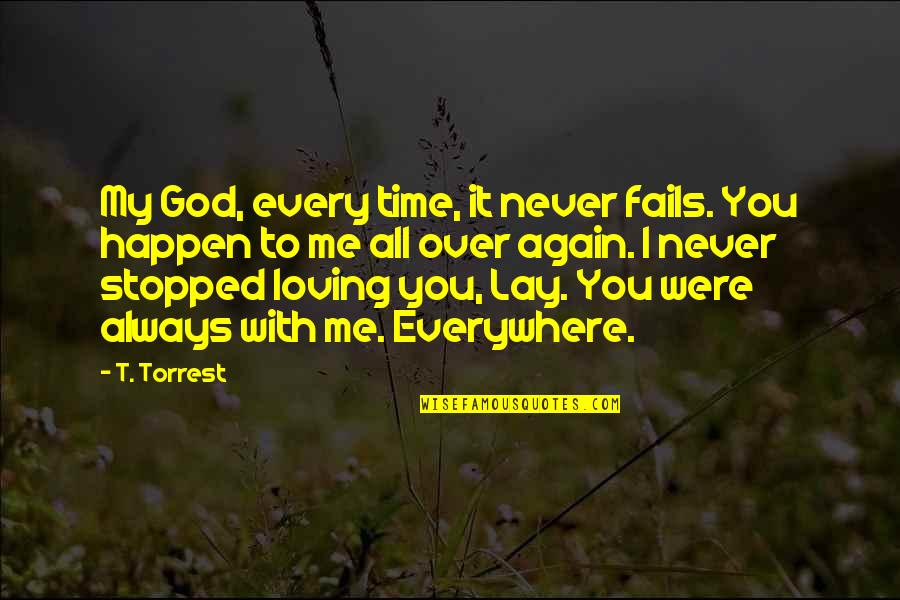 My God, every time, it never fails. You happen to me all over again. I never stopped loving you, Lay. You were always with me. Everywhere. —
T. Torrest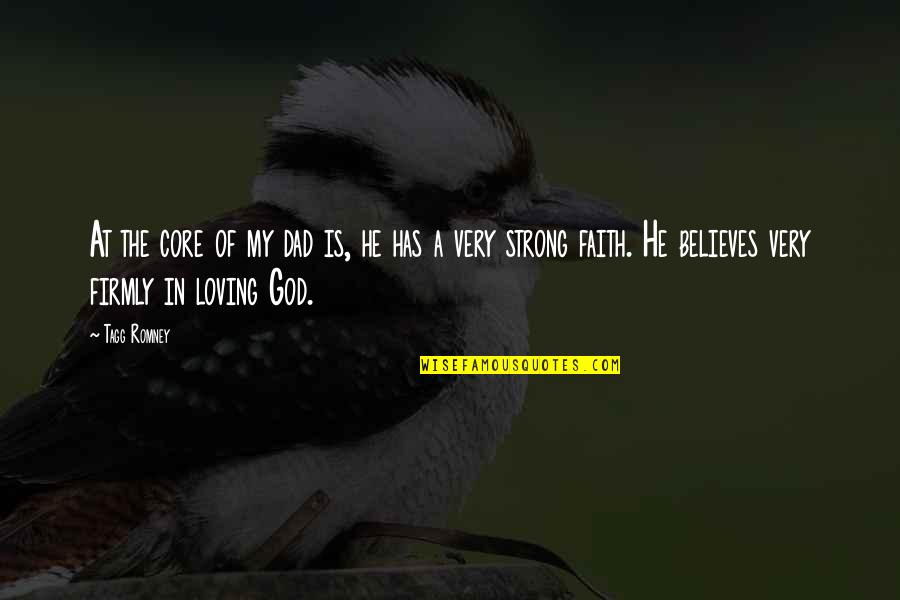 At the core of my dad is, he has a very strong faith. He believes very firmly in loving God. —
Tagg Romney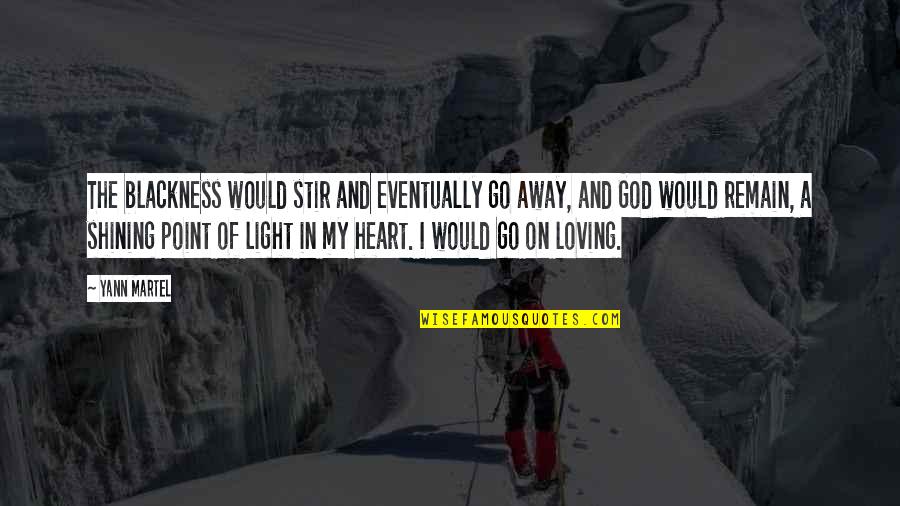 The blackness would stir and eventually go away, and God would remain, a shining point of light in my heart. I would go on loving. —
Yann Martel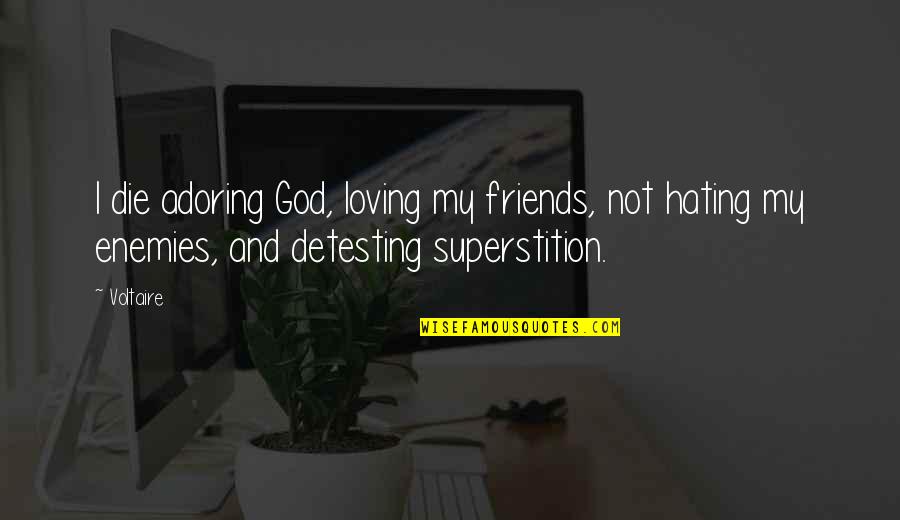 I die adoring God, loving my friends, not hating my enemies, and detesting superstition. —
Voltaire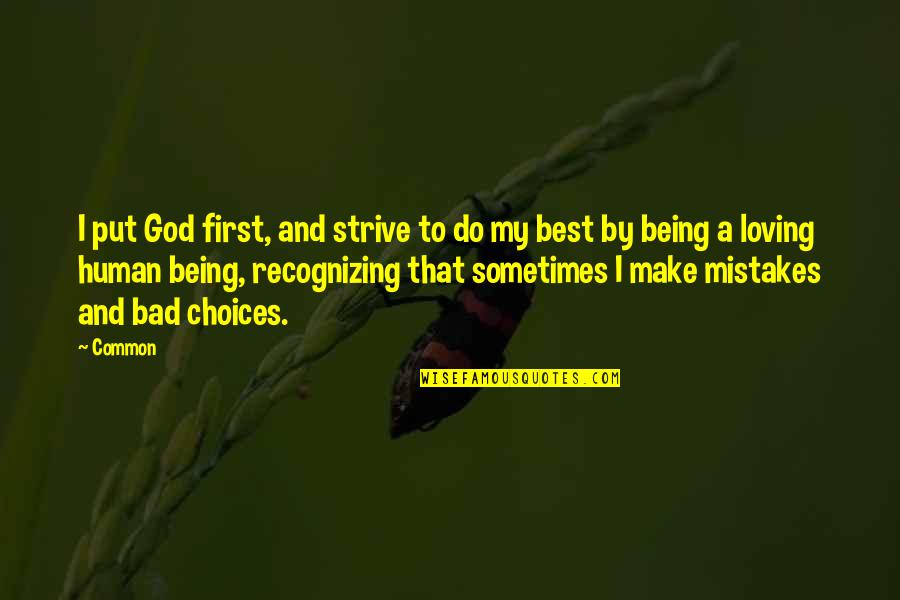 I put God first, and strive to do my best by being a loving human being, recognizing that sometimes I make mistakes and bad choices. —
Common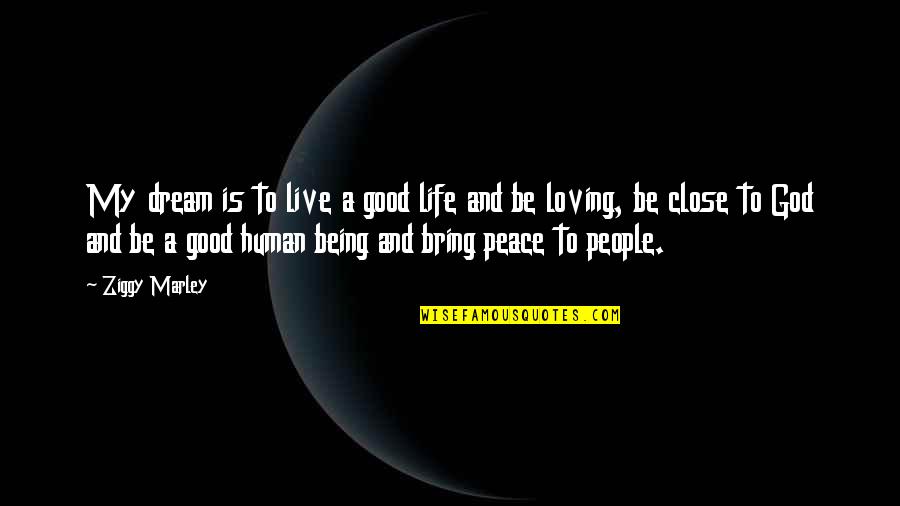 My dream is to live a good life and be loving, be close to God and be a good human being and bring peace to people. —
Ziggy Marley