Love The Present Moment Quotes
Collection of top 34 famous quotes about Love The Present Moment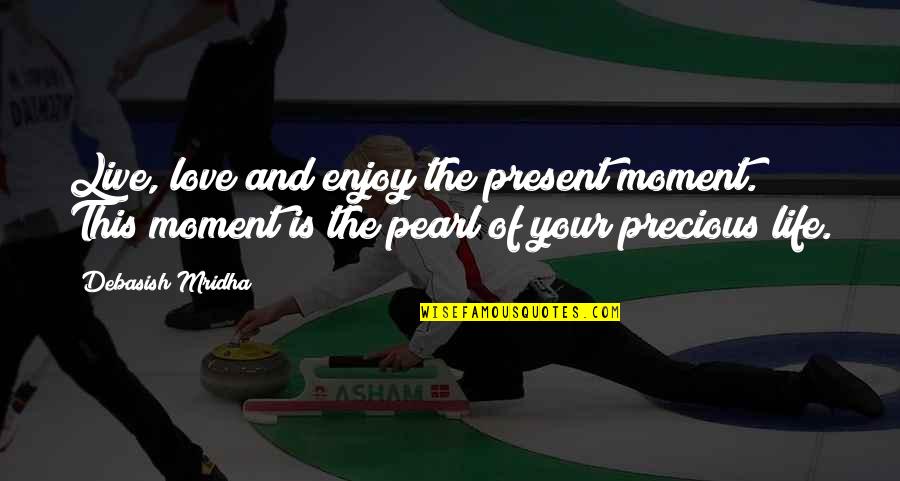 Live, love and enjoy the present moment. This moment is the pearl of your precious life.
—
Debasish Mridha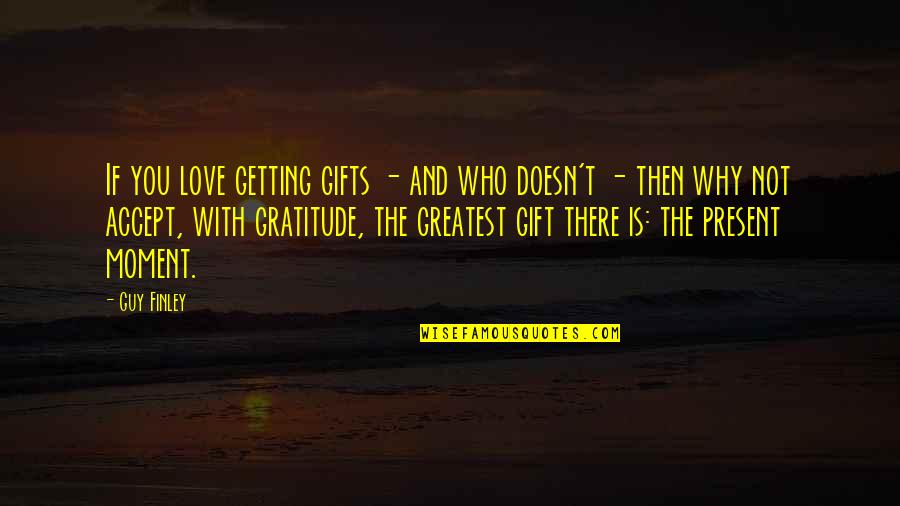 If you love getting gifts - and who doesn't - then why not accept, with gratitude, the greatest gift there is: the present moment.
—
Guy Finley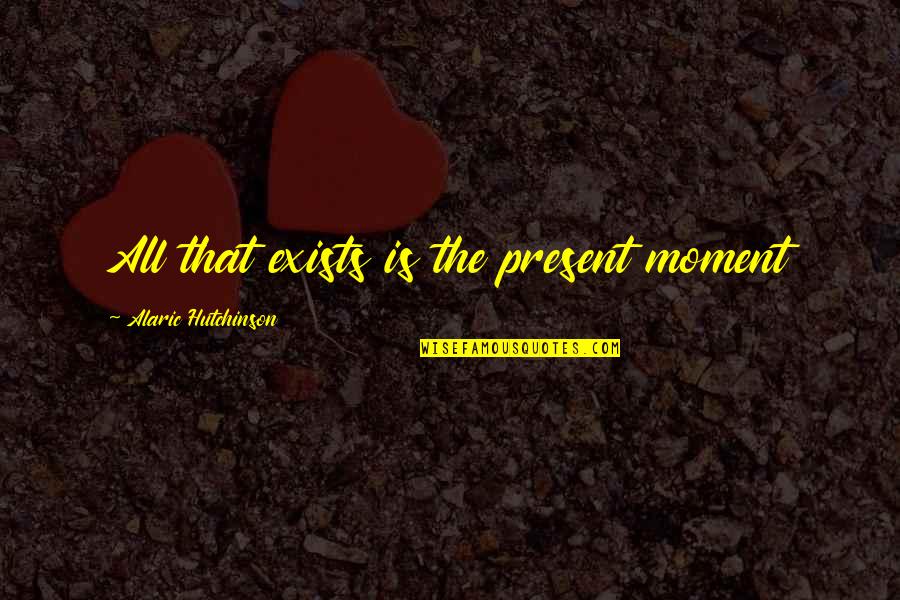 All that exists is the present moment
—
Alaric Hutchinson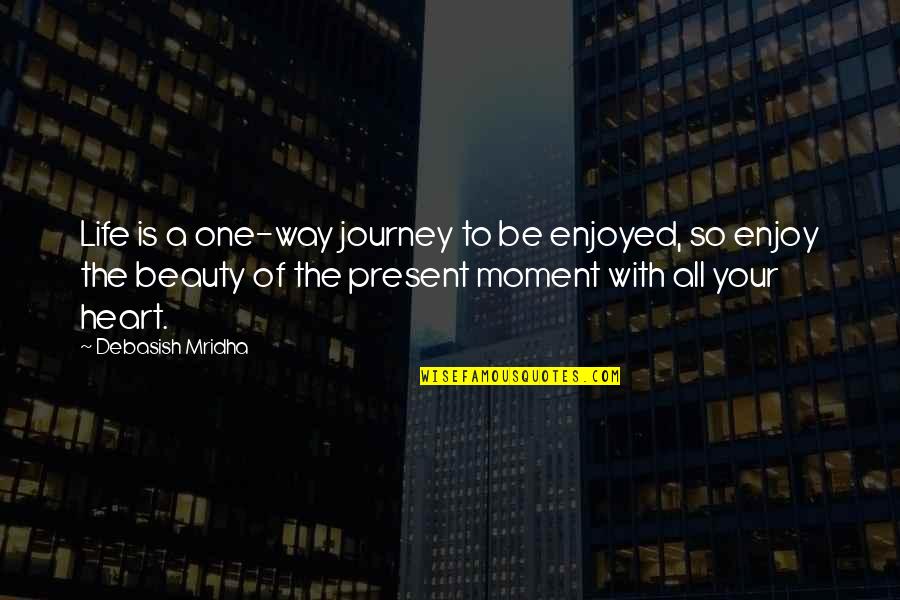 Life is a one-way journey to be enjoyed, so enjoy the beauty of the present moment with all your heart.
—
Debasish Mridha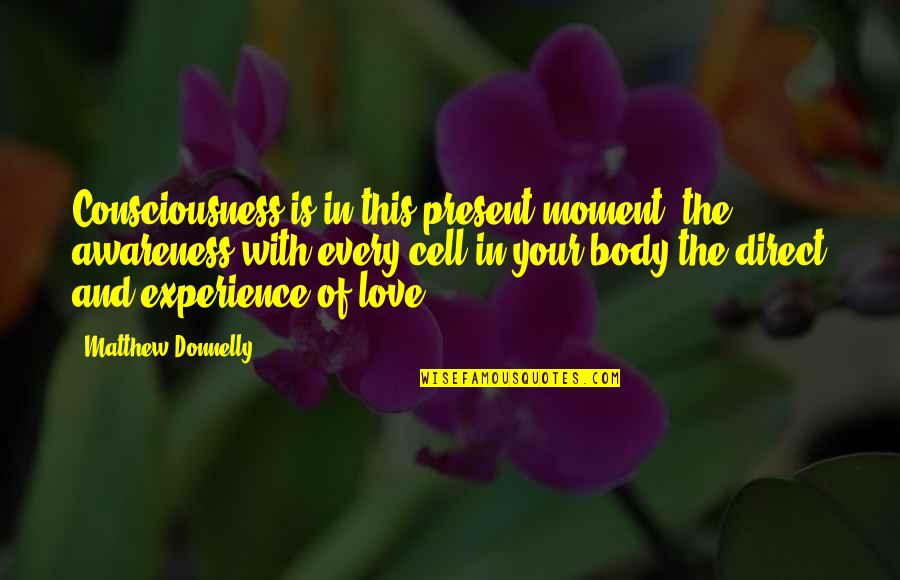 Consciousness is in this present moment, the awareness with every cell in your body the direct and experience of love.
—
Matthew Donnelly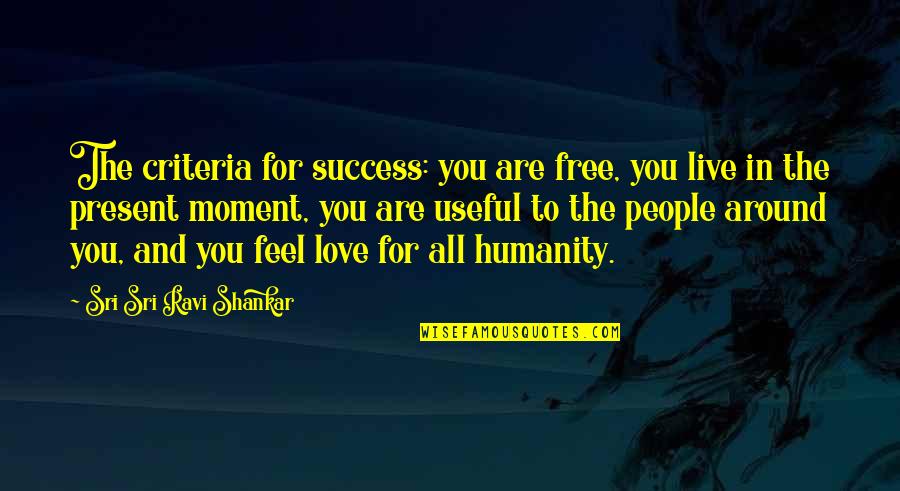 The criteria for success: you are free, you live in the present moment, you are useful to the people around you, and you feel love for all humanity.
—
Sri Sri Ravi Shankar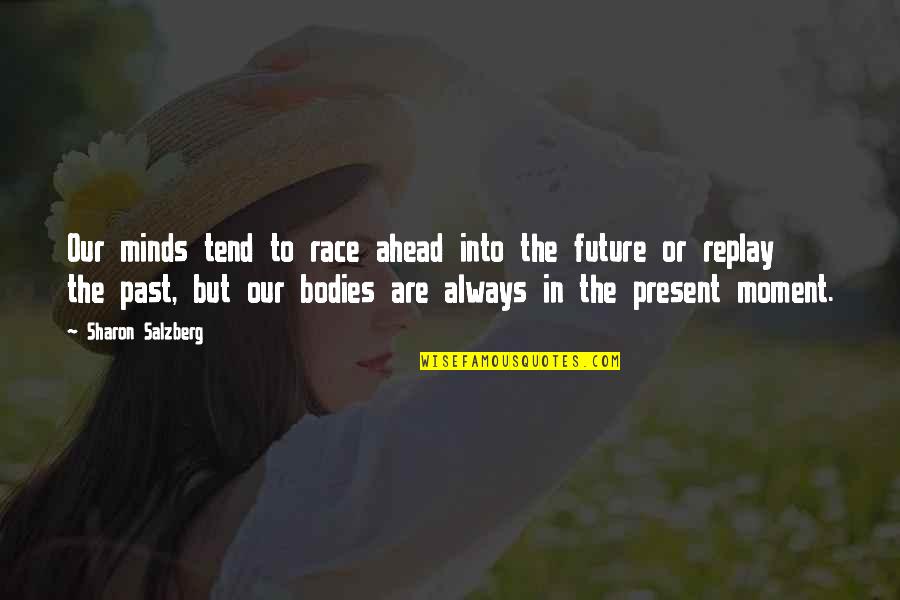 Our minds tend to race ahead into the future or replay the past, but our bodies are always in the present moment.
—
Sharon Salzberg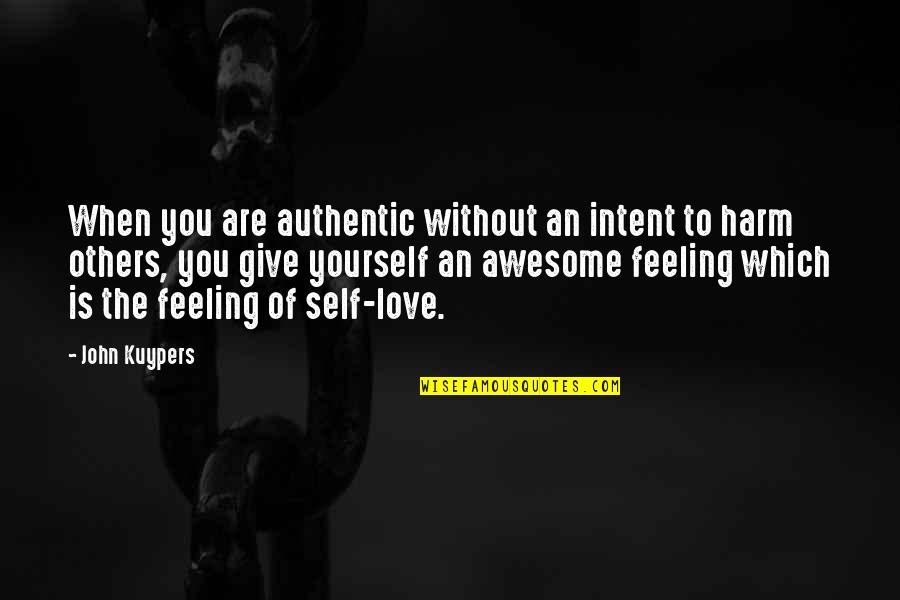 When you are authentic without an intent to harm others, you give yourself an awesome feeling which is the feeling of self-love.
—
John Kuypers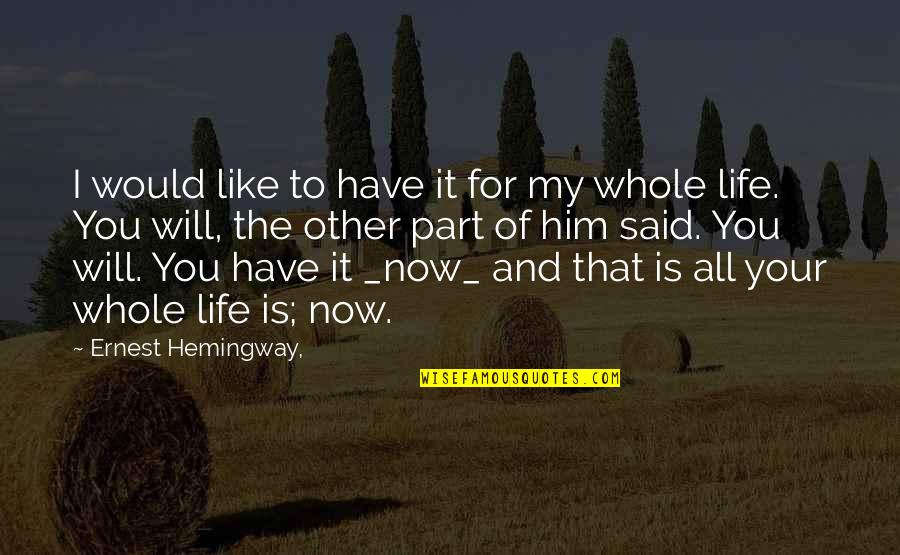 I would like to have it for my whole life. You will, the other part of him said. You will. You have it _now_ and that is all your whole life is; now.
—
Ernest Hemingway,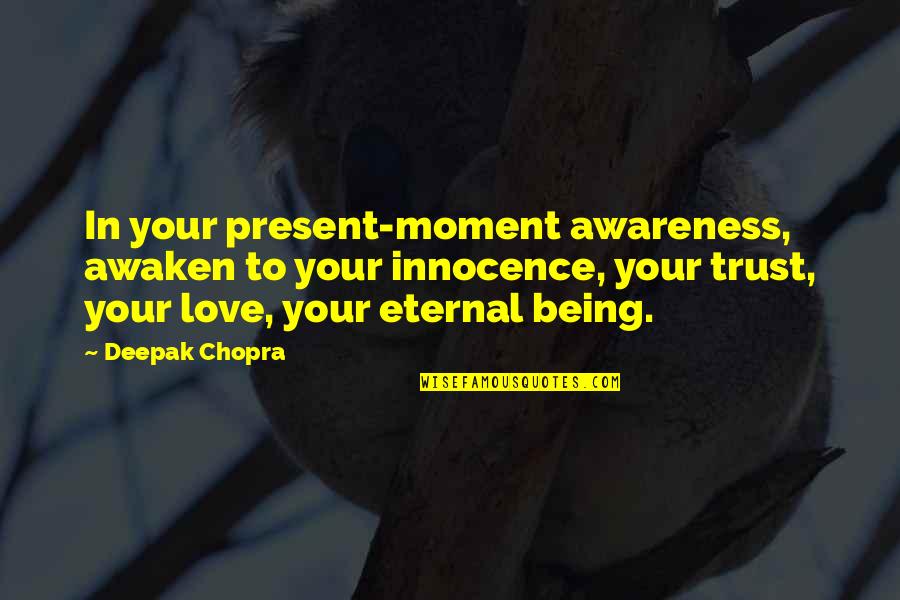 In your present-moment awareness, awaken to your innocence, your trust, your love, your eternal being.
—
Deepak Chopra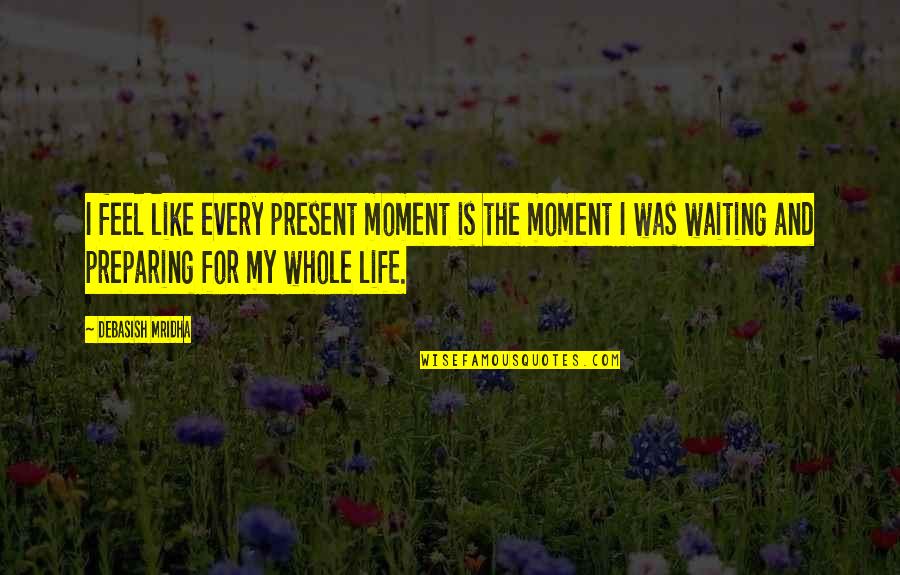 I feel like every present moment is the moment I was waiting and preparing for my whole life. —
Debasish Mridha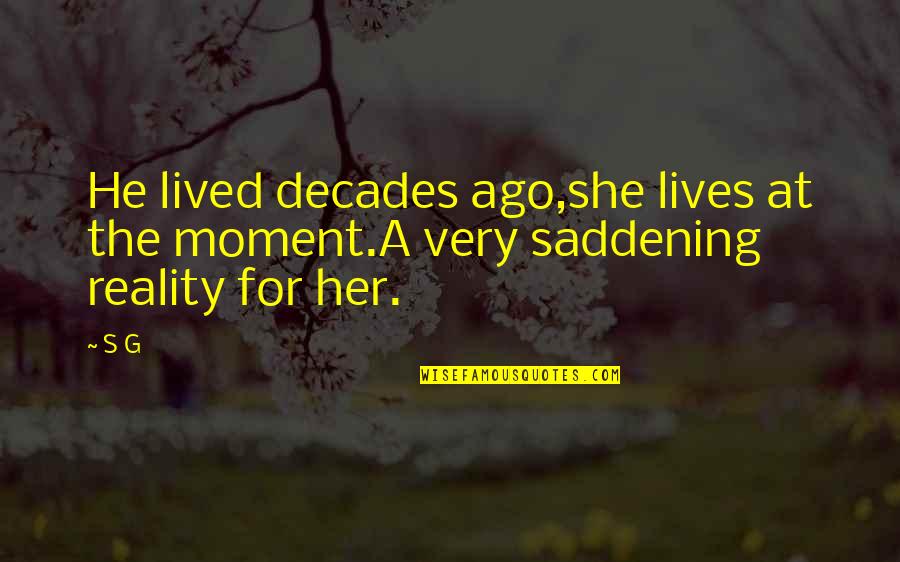 He lived decades ago,
she lives at the moment.
A very saddening reality for her. —
S G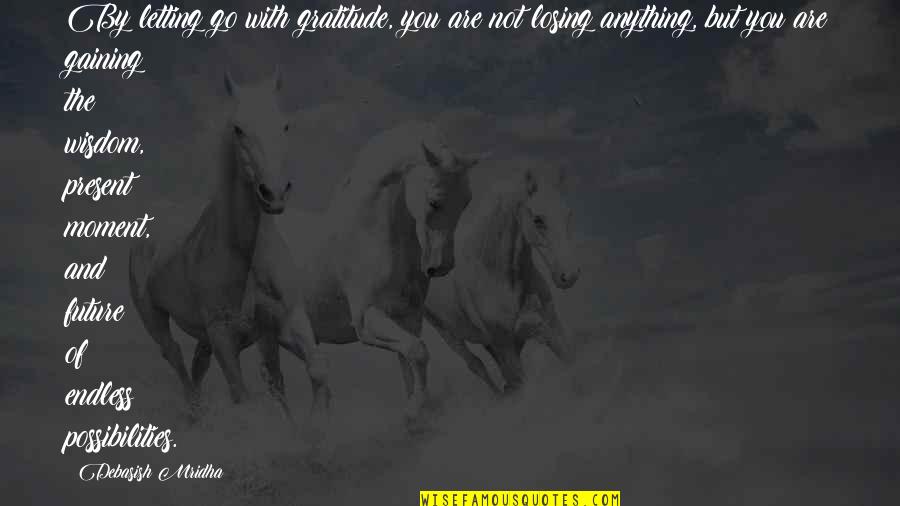 By letting go with gratitude, you are not losing anything, but you are gaining the wisdom, present moment, and future of endless possibilities. —
Debasish Mridha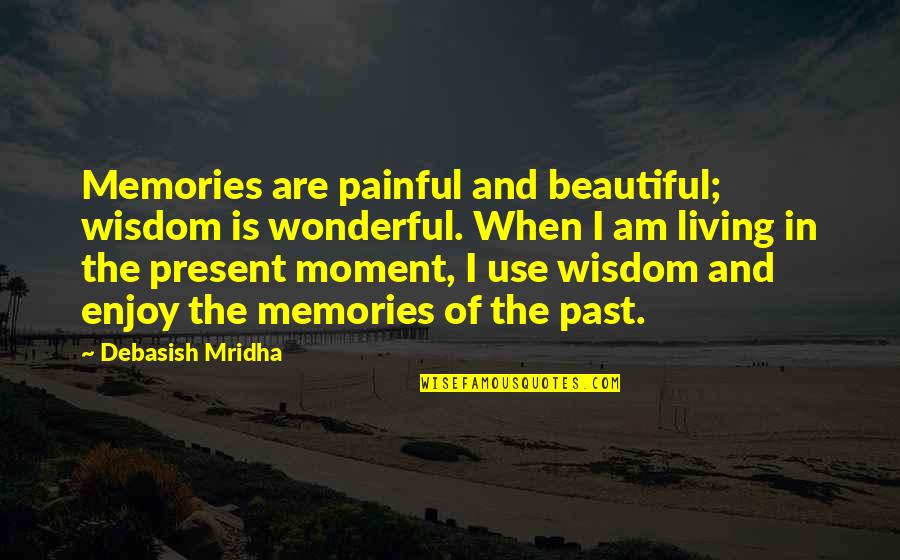 Memories are painful and beautiful; wisdom is wonderful. When I am living in the present moment, I use wisdom and enjoy the memories of the past. —
Debasish Mridha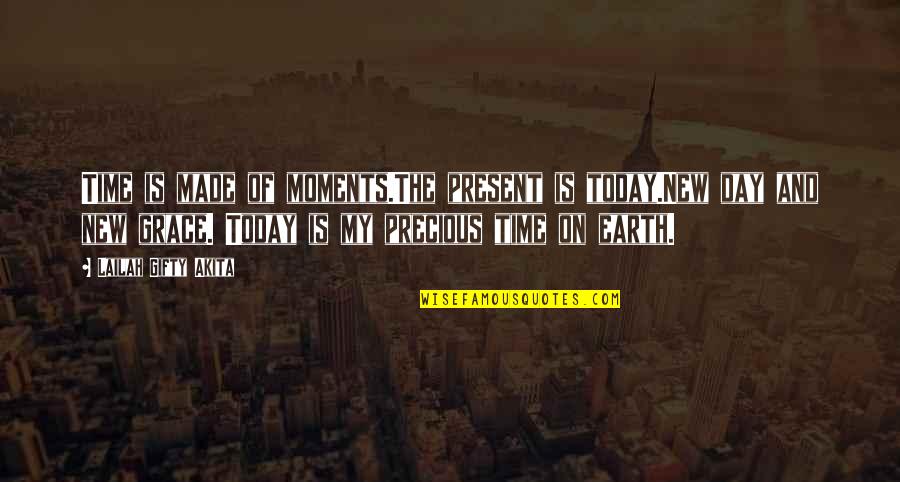 Time is made of moments.
The present is today.
New day and new grace.
Today is my precious time on earth. —
Lailah Gifty Akita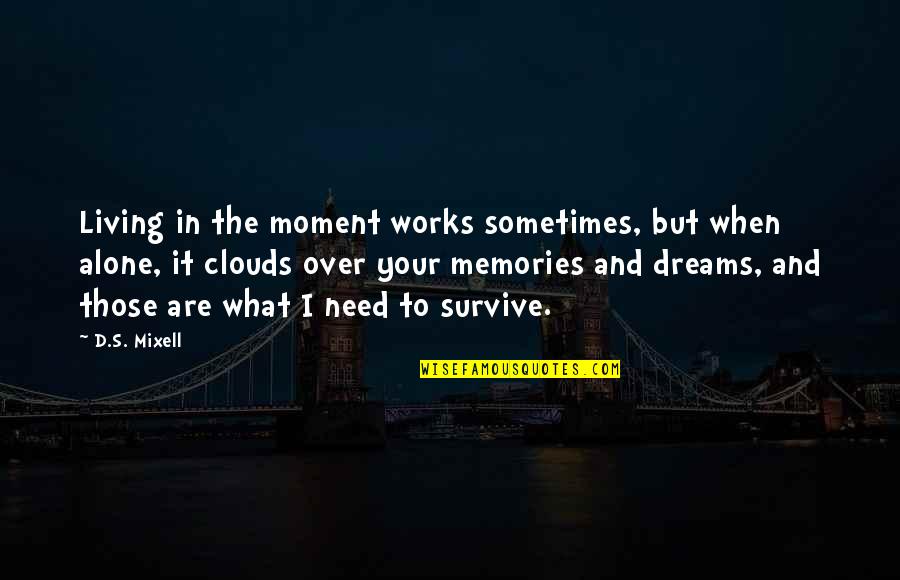 Living in the moment works sometimes, but when alone, it clouds over your memories and dreams, and those are what I need to survive. —
D.S. Mixell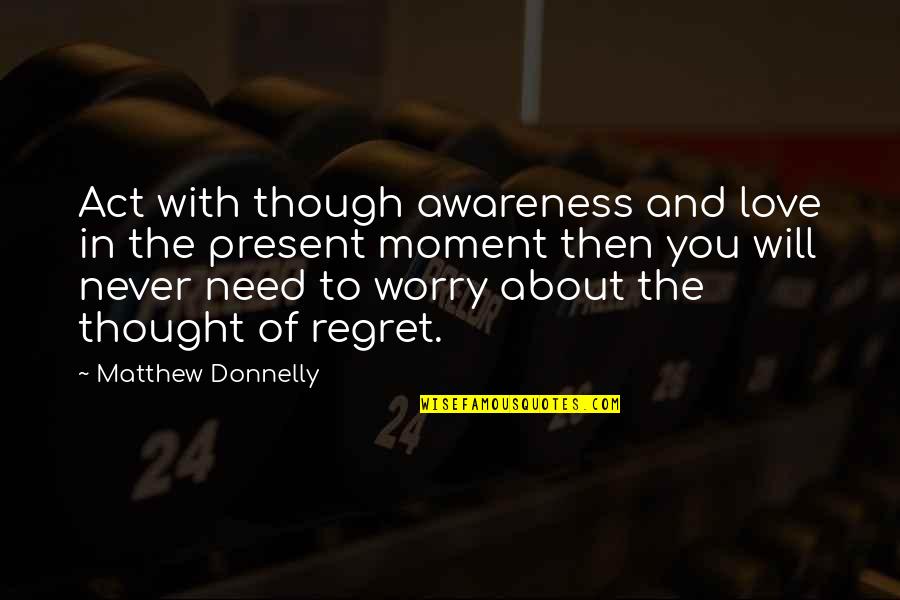 Act with though awareness and love in the present moment then you will never need to worry about the thought of regret. —
Matthew Donnelly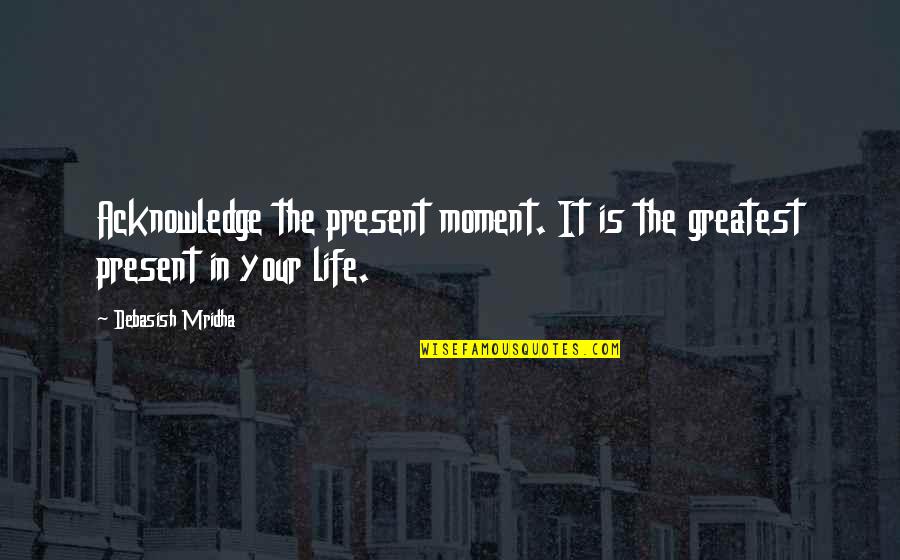 Acknowledge the present moment. It is the greatest present in your life. —
Debasish Mridha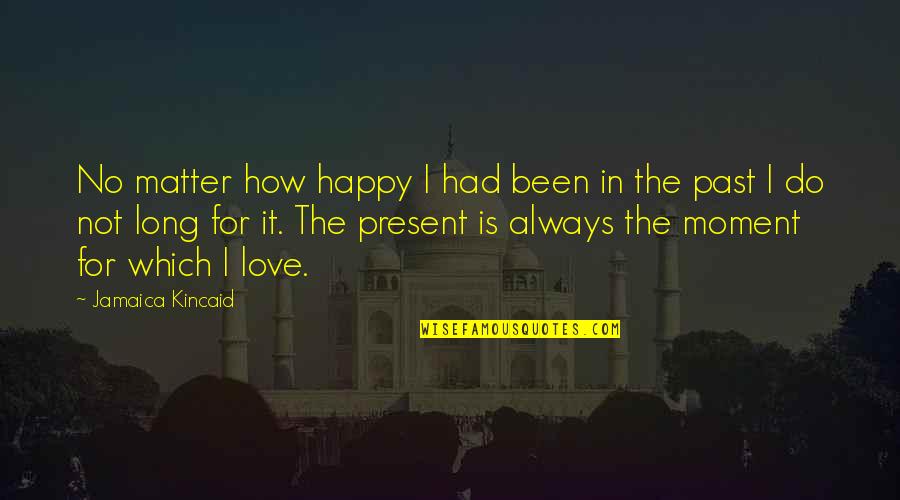 No matter how happy I had been in the past I do not long for it. The present is always the moment for which I love. —
Jamaica Kincaid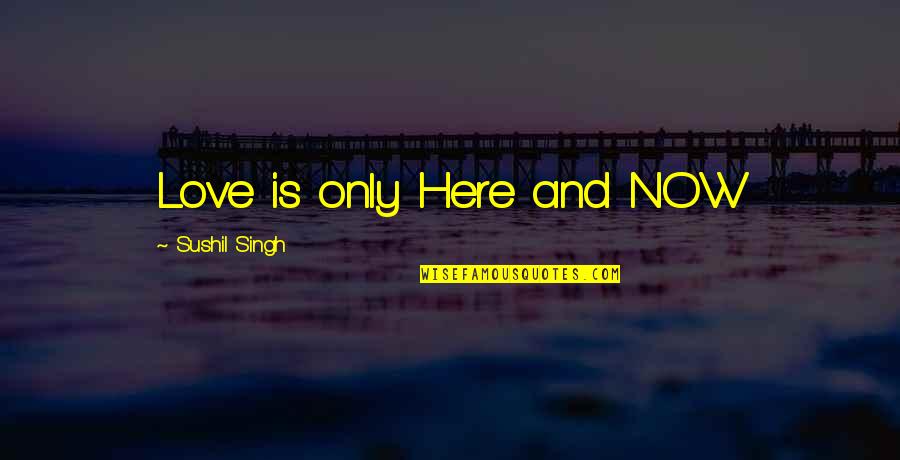 Love is only Here and NOW —
Sushil Singh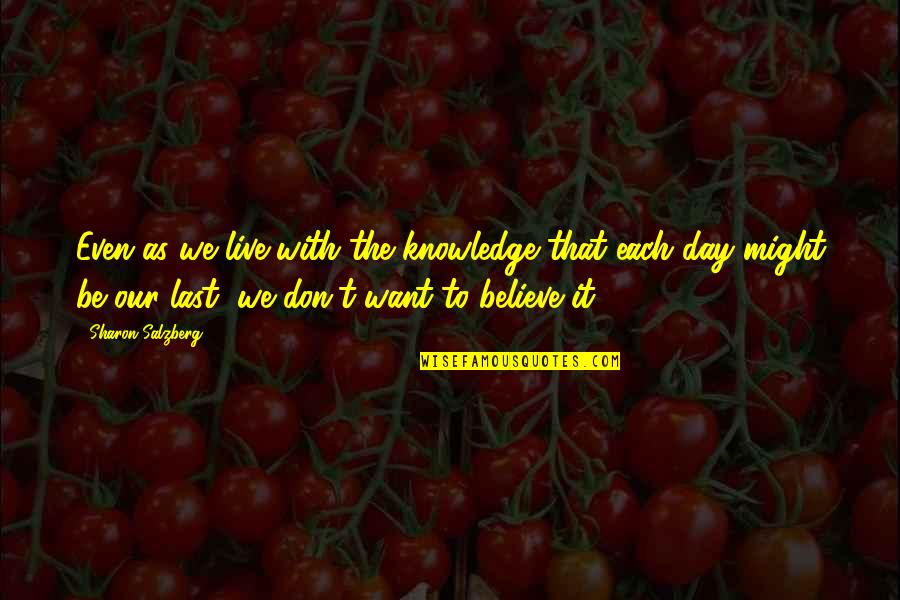 Even as we live with the knowledge that each day might be our last, we don't want to believe it. —
Sharon Salzberg
Sometimes the greatest moment of your life present itself in the form if a nearness to someone you love. —
Ika Natassa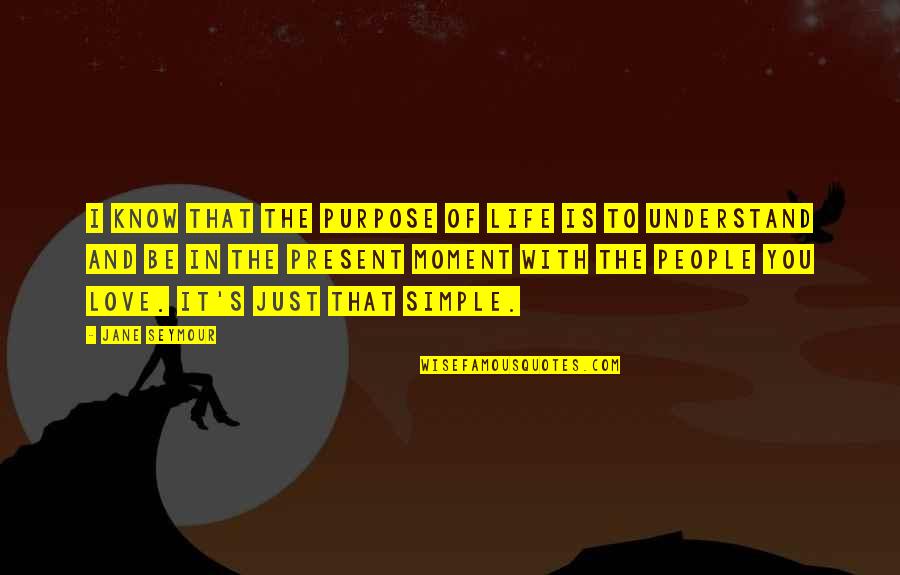 I know that the purpose of life is to understand and be in the present moment with the people you love. It's just that simple. —
Jane Seymour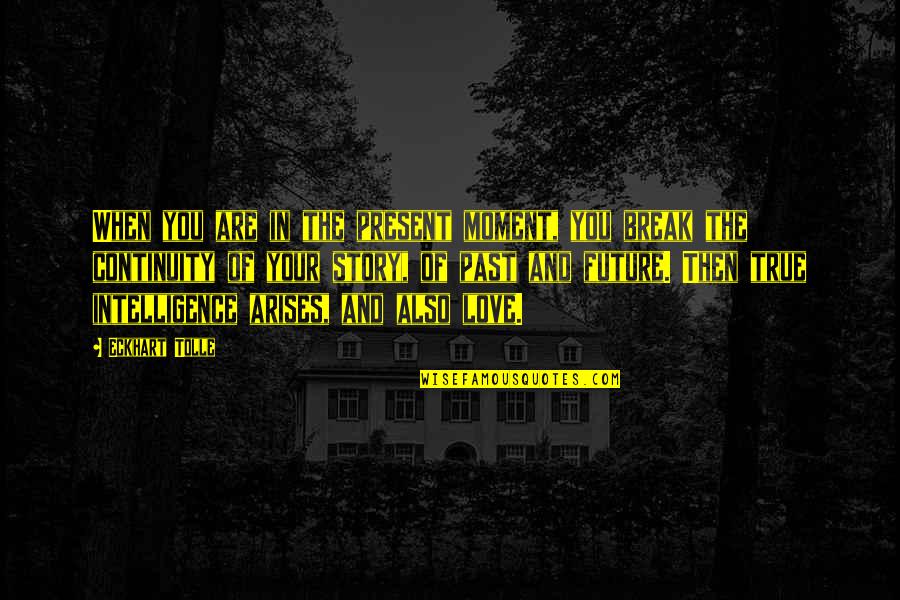 When you are in the present moment, you break the continuity of your story, of past and future. Then true intelligence arises, and also love. —
Eckhart Tolle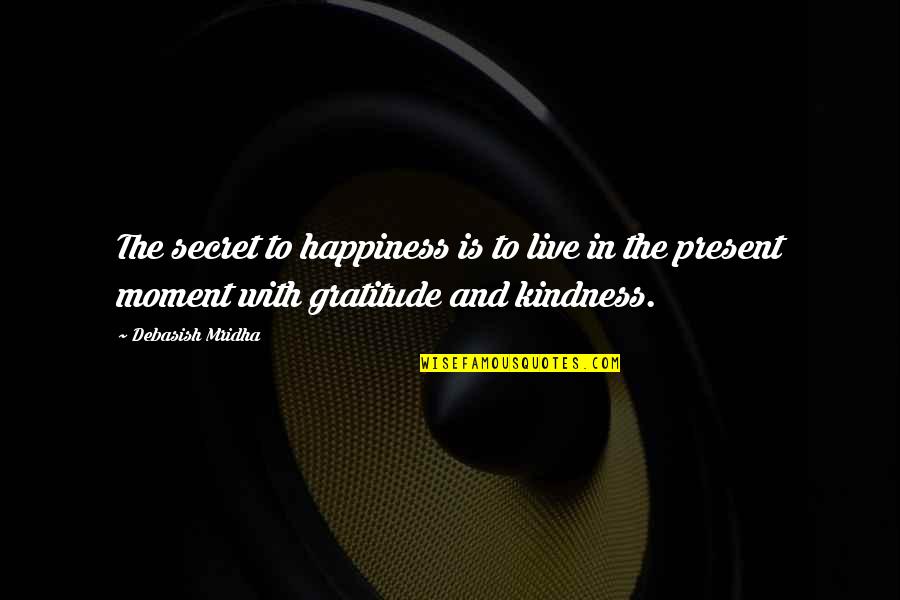 The secret to happiness is to live in the present moment with gratitude and kindness. —
Debasish Mridha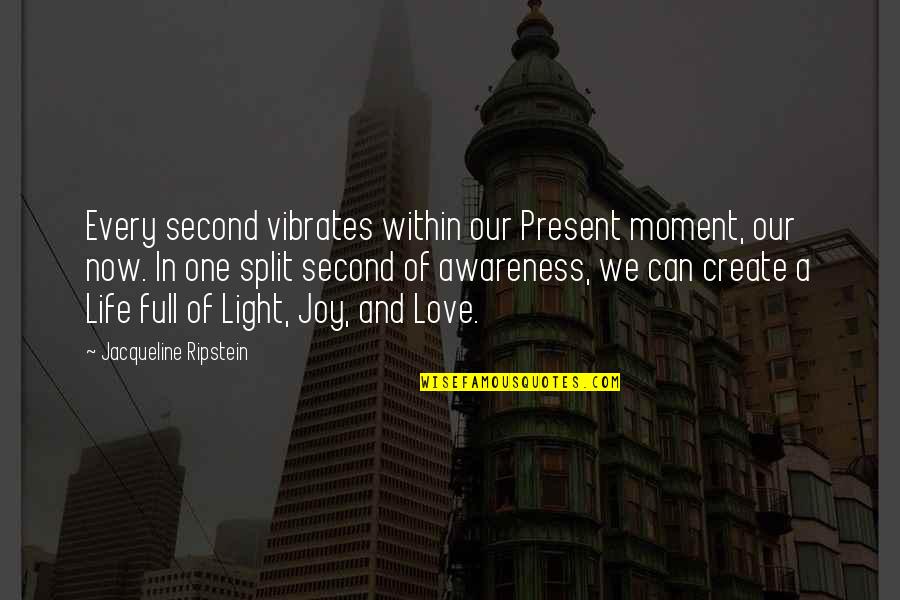 Every second vibrates within our Present moment, our now. In one split second of awareness, we can create a Life full of Light, Joy, and Love. —
Jacqueline Ripstein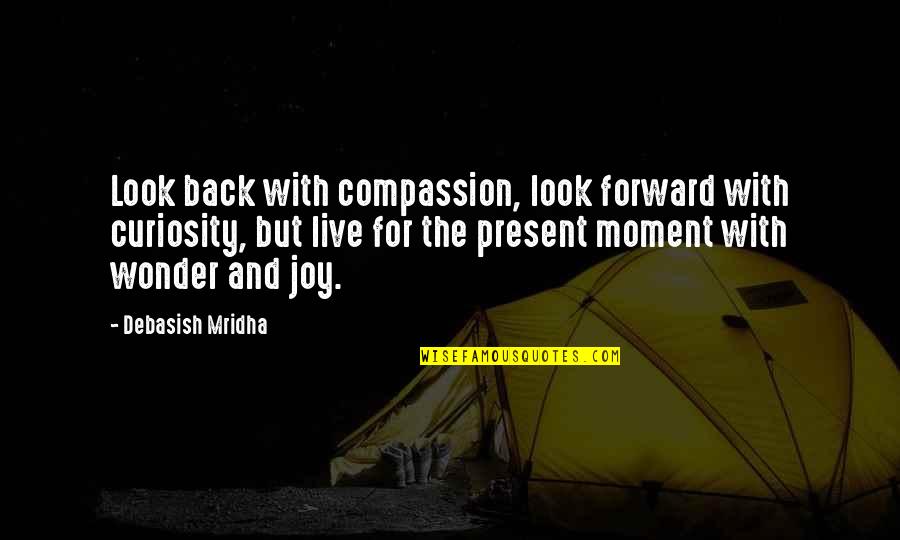 Look back with compassion, look forward with curiosity, but live for the present moment with wonder and joy. —
Debasish Mridha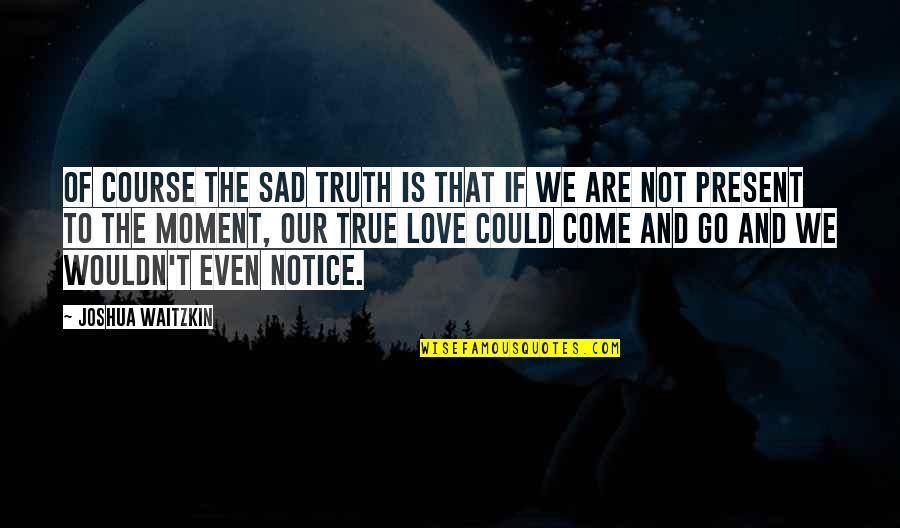 Of course the sad truth is that if we are not present to the moment, our true love could come and go and we wouldn't even notice. —
Joshua Waitzkin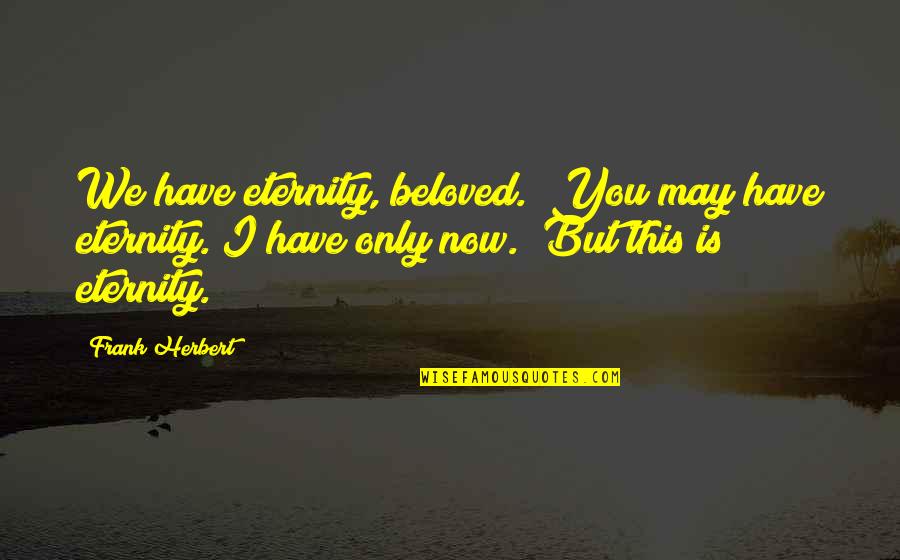 We have eternity, beloved."
"You may have eternity. I have only now."
"But this is eternity. —
Frank Herbert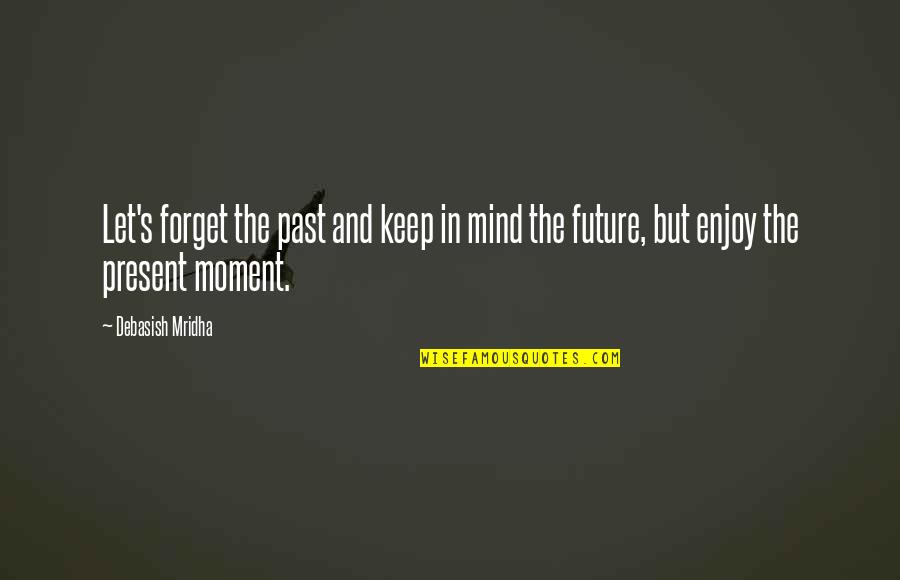 Let's forget the past and keep in mind the future, but enjoy the present moment. —
Debasish Mridha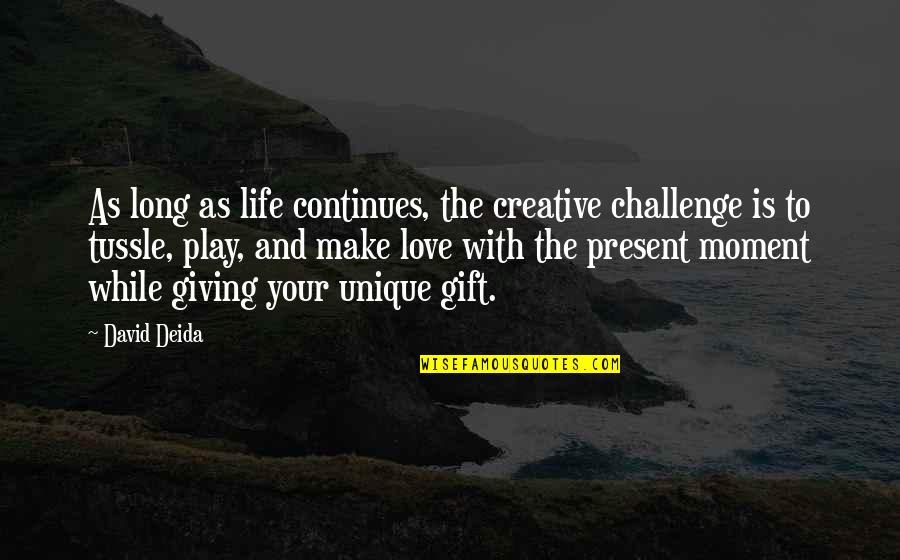 As long as life continues, the creative challenge is to tussle, play, and make love with the present moment while giving your unique gift. —
David Deida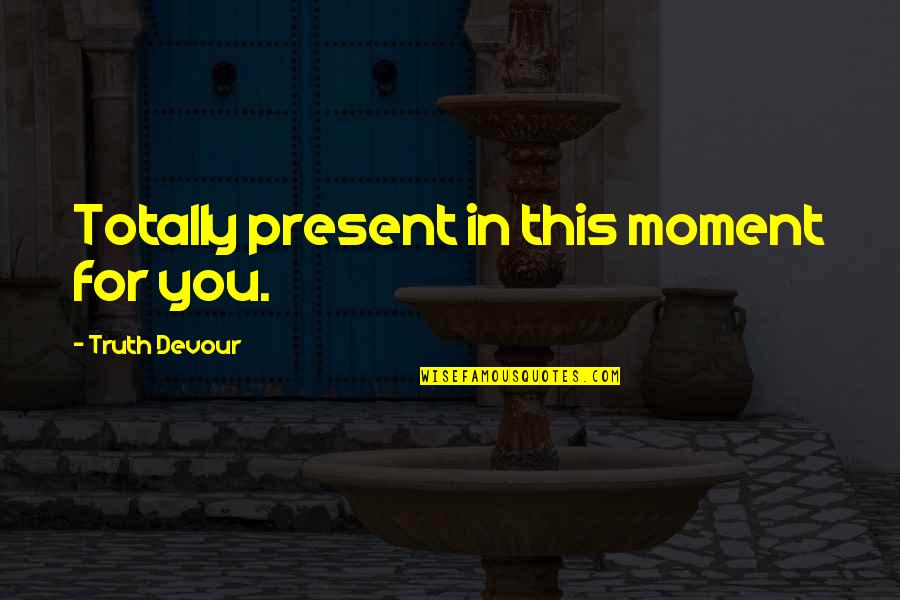 Totally present in this moment for you. —
Truth Devour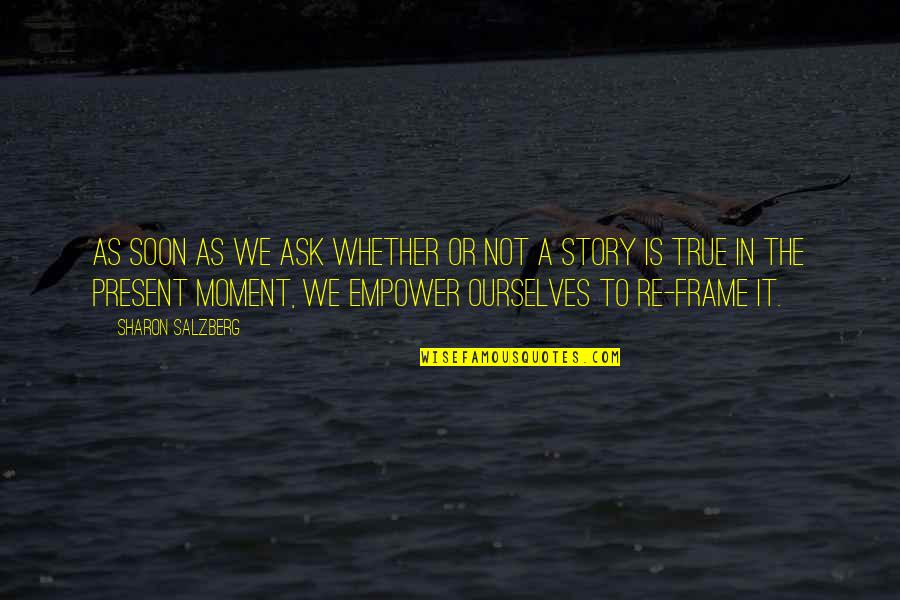 As soon as we ask whether or not a story is true in the present moment, we empower ourselves to re-frame it. —
Sharon Salzberg