Love N Hurt Quotes
Collection of top 38 famous quotes about Love N Hurt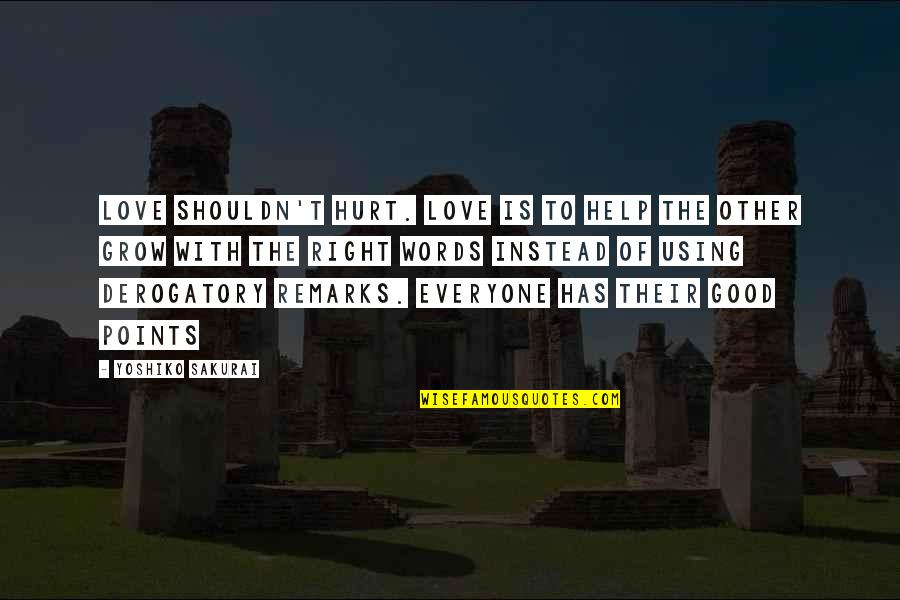 Love shouldn't hurt. Love is to help the other grow with the right words instead of using derogatory remarks. Everyone has their good points
—
Yoshiko Sakurai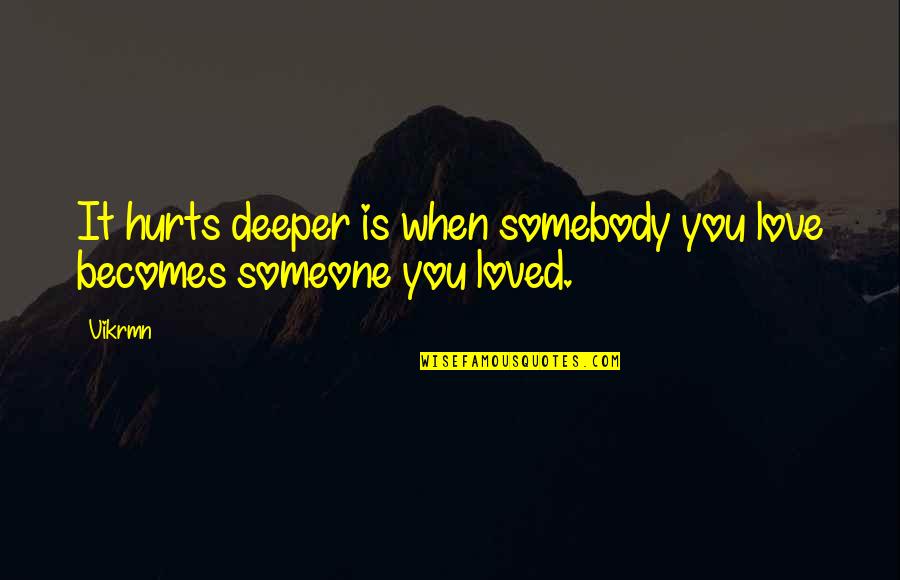 It hurts deeper is when somebody you love becomes someone you loved.
—
Vikrmn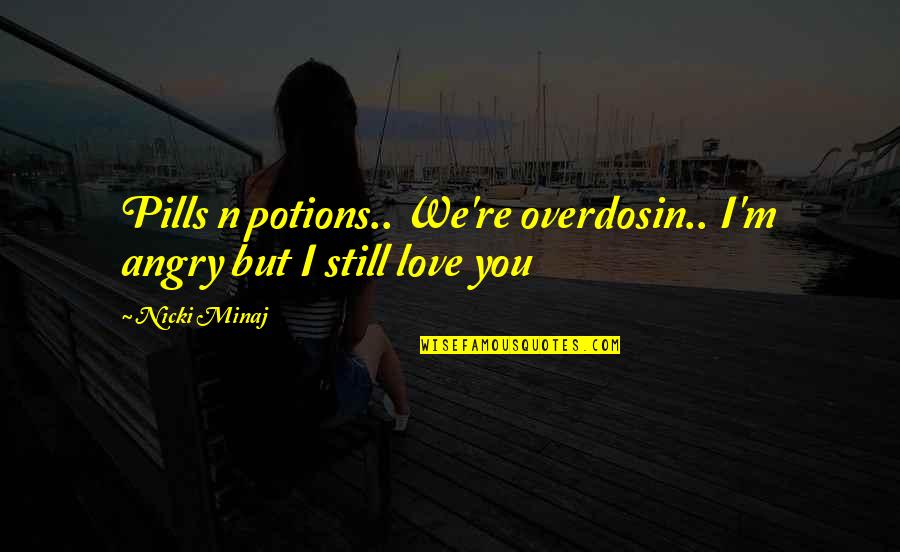 Pills n potions.. We're overdosin.. I'm angry but I still love you
—
Nicki Minaj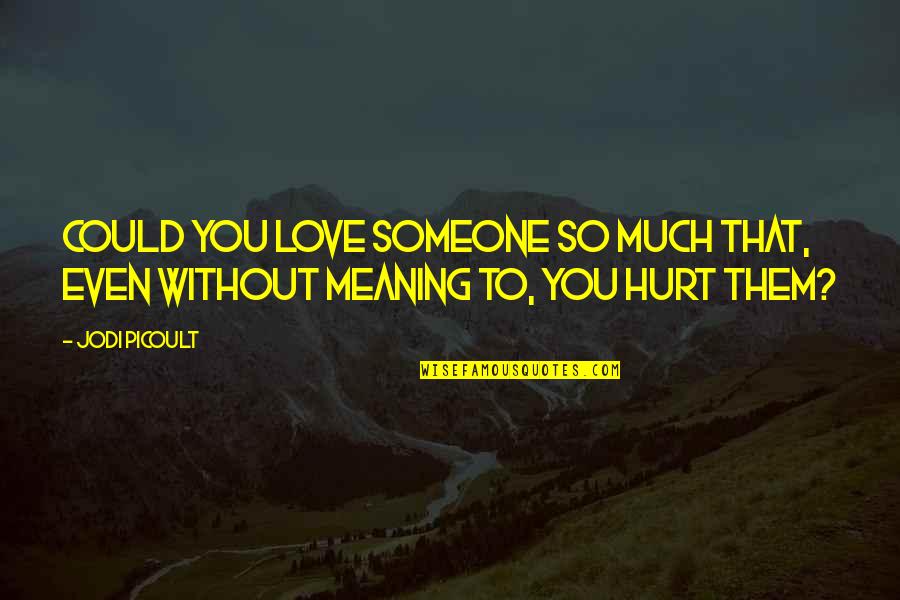 Could you love someone so much that, even without meaning to, you hurt them?
—
Jodi Picoult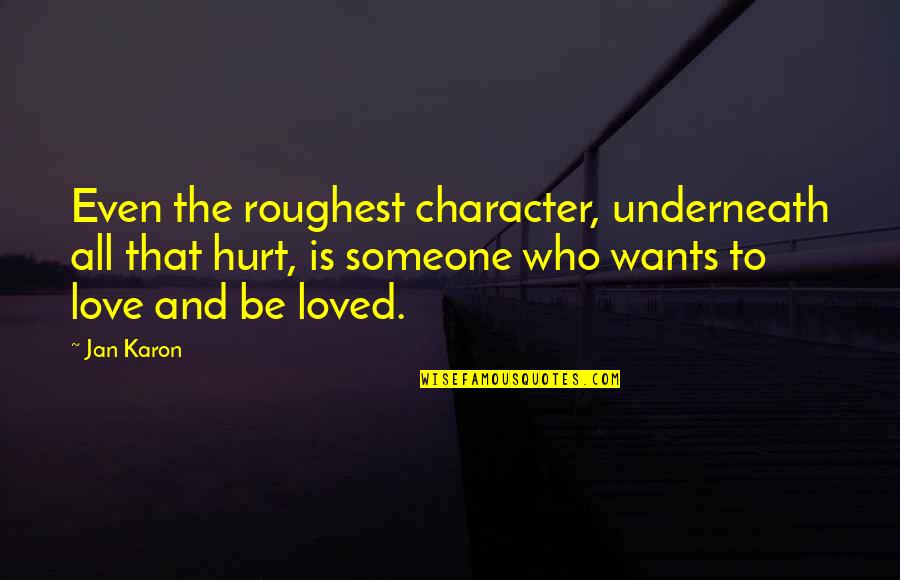 Even the roughest character, underneath all that hurt, is someone who wants to love and be loved.
—
Jan Karon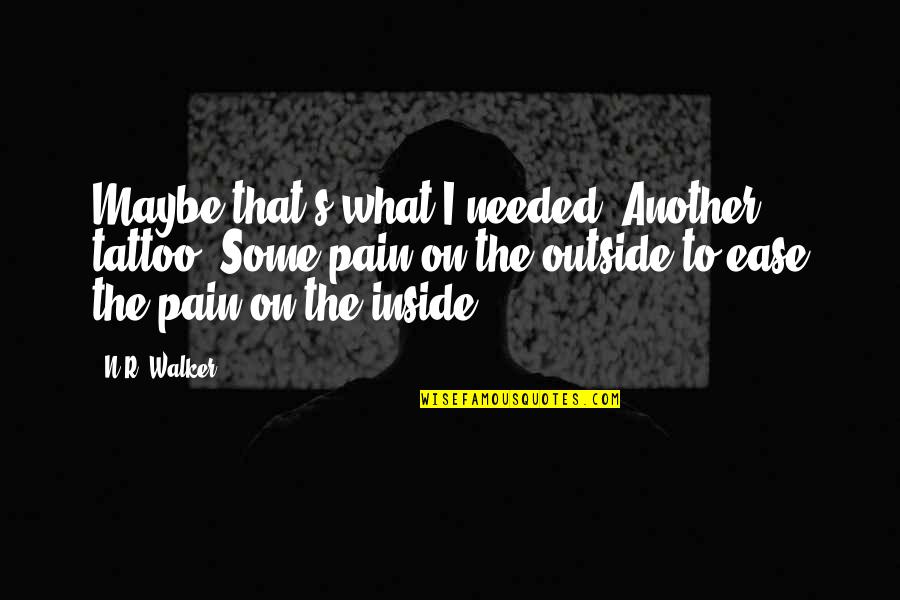 Maybe that's what I needed. Another tattoo. Some pain on the outside to ease the pain on the inside.
—
N.R. Walker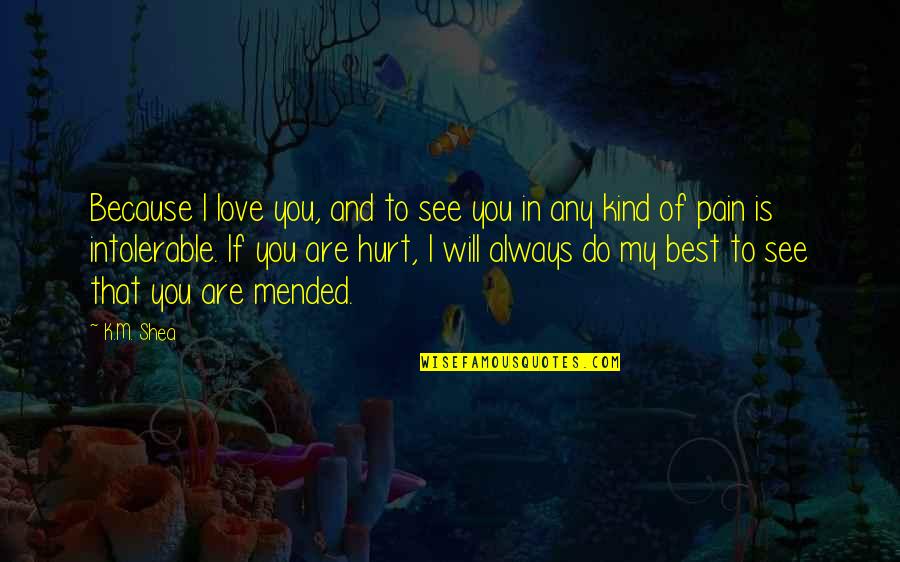 Because I love you, and to see you in any kind of pain is intolerable. If you are hurt, I will always do my best to see that you are mended.
—
K.M. Shea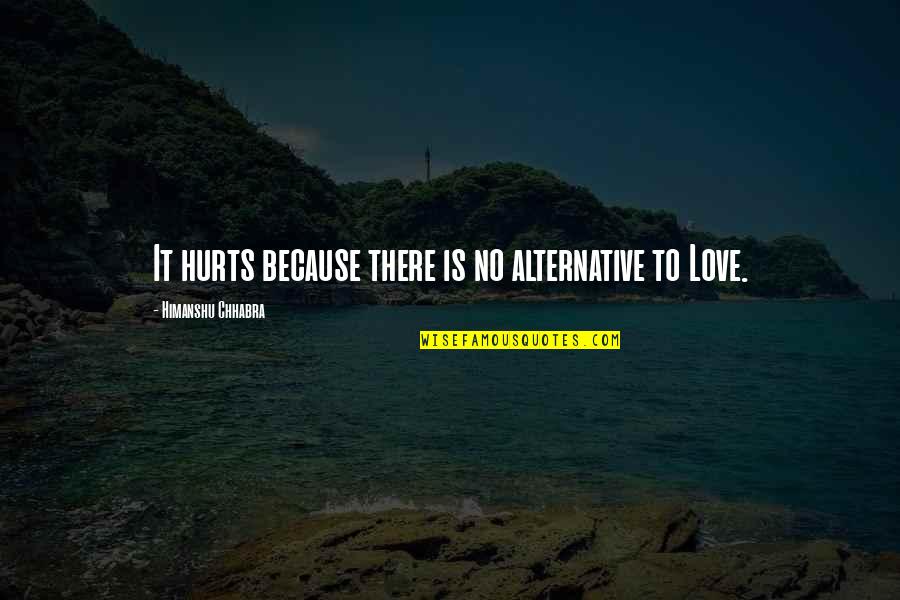 It hurts because there is no alternative to Love.
—
Himanshu Chhabra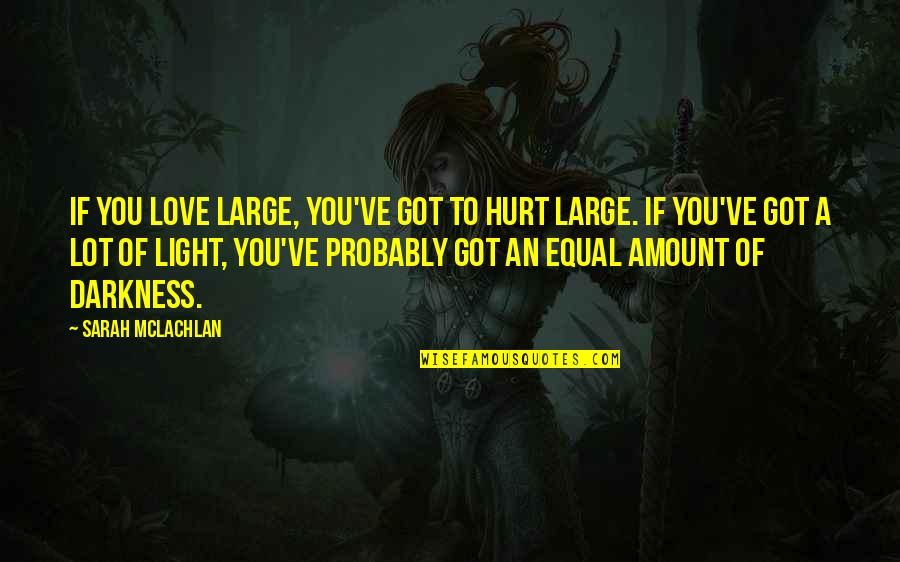 If you love large, you've got to hurt large. If you've got a lot of light, you've probably got an equal amount of darkness.
—
Sarah McLachlan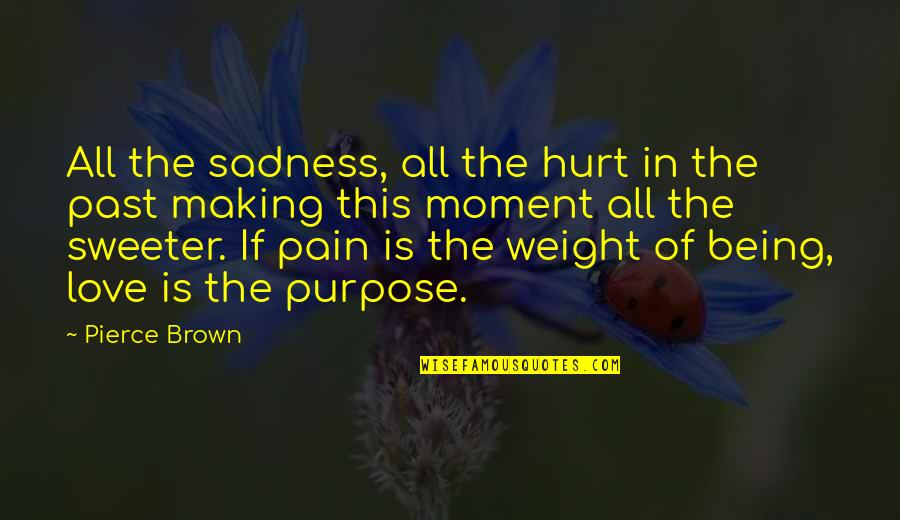 All the sadness, all the hurt in the past making this moment all the sweeter. If pain is the weight of being, love is the purpose.
—
Pierce Brown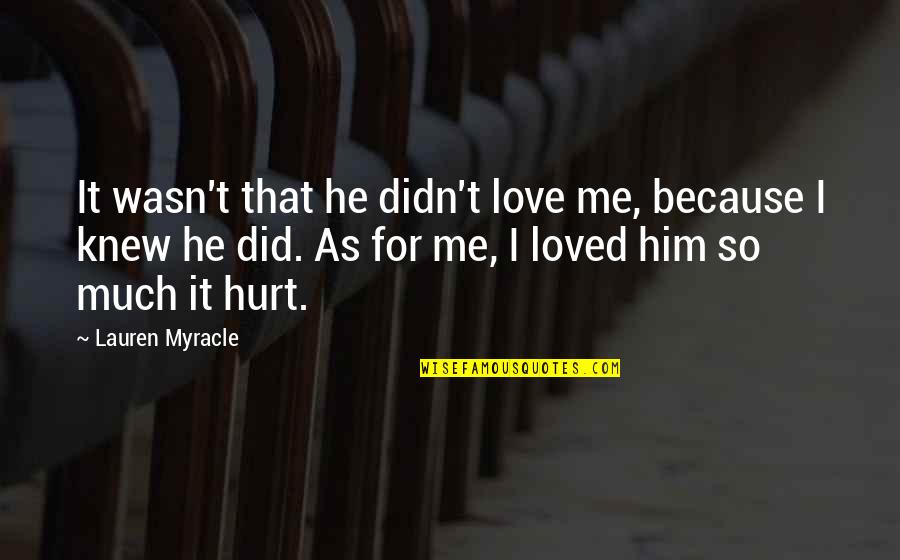 It wasn't that he didn't love me, because I knew he did. As for me, I loved him so much it hurt.
—
Lauren Myracle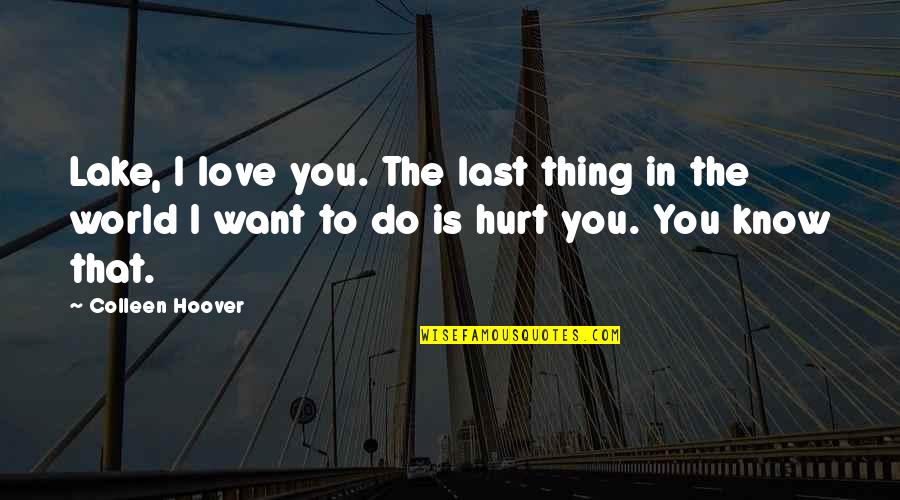 Lake, I love you. The last thing in the world I want to do is hurt you. You know that.
—
Colleen Hoover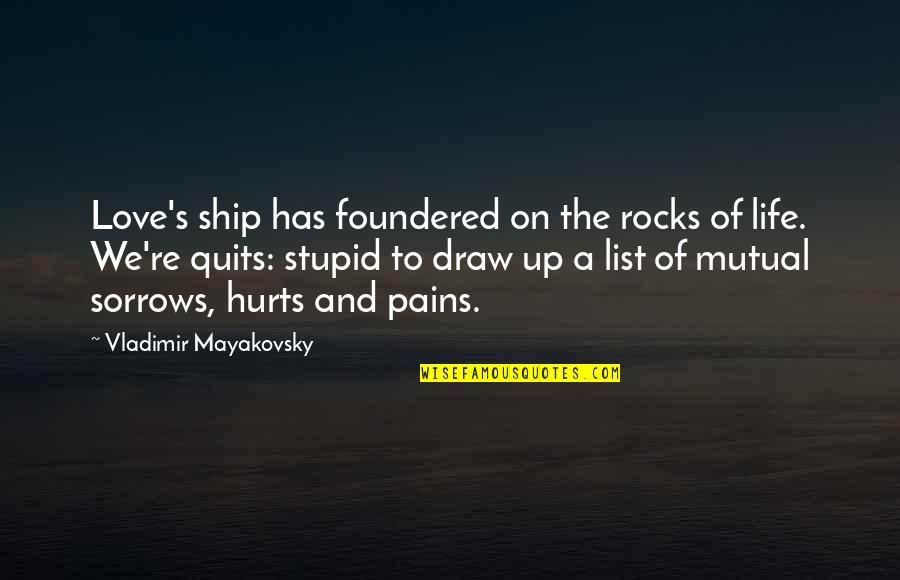 Love's ship has foundered on the rocks of life. We're quits: stupid to draw up a list of mutual sorrows, hurts and pains.
—
Vladimir Mayakovsky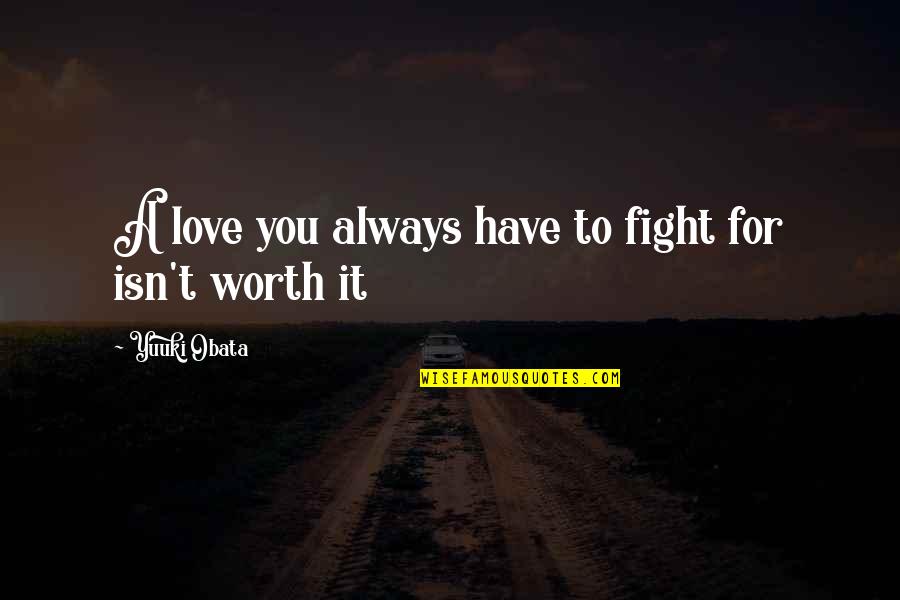 A love you always have to fight for isn't worth it
—
Yuuki Obata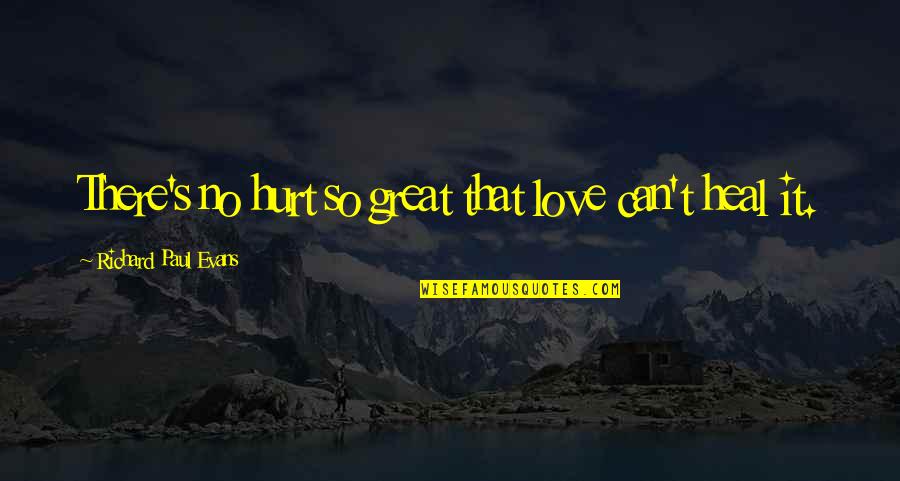 There's no hurt so great that love can't heal it. —
Richard Paul Evans
At times, love is silent because of too much hurt or too much care. At all times,
love is the strongest voice you can always rely on. —
Soar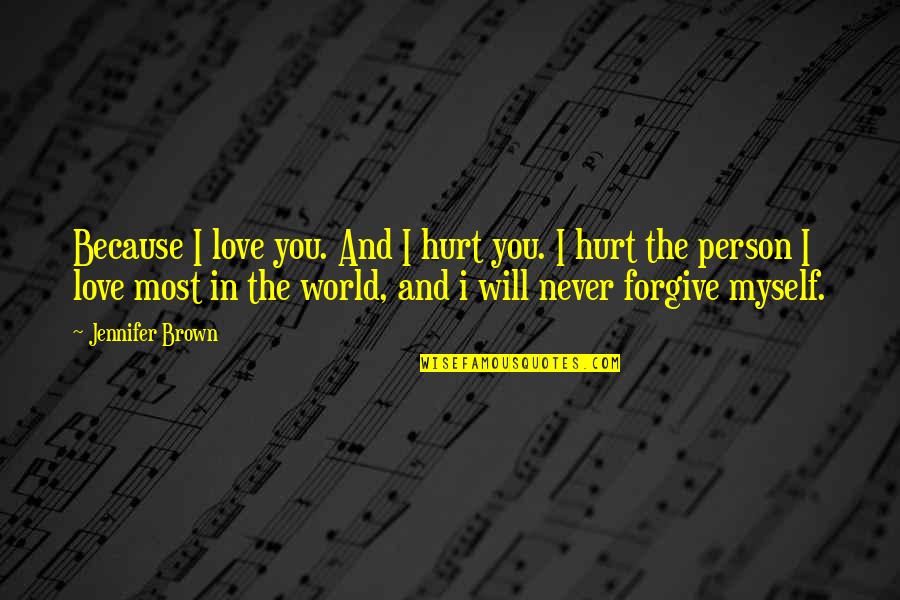 Because I love you. And I hurt you. I hurt the person I love most in the world, and i will never forgive myself. —
Jennifer Brown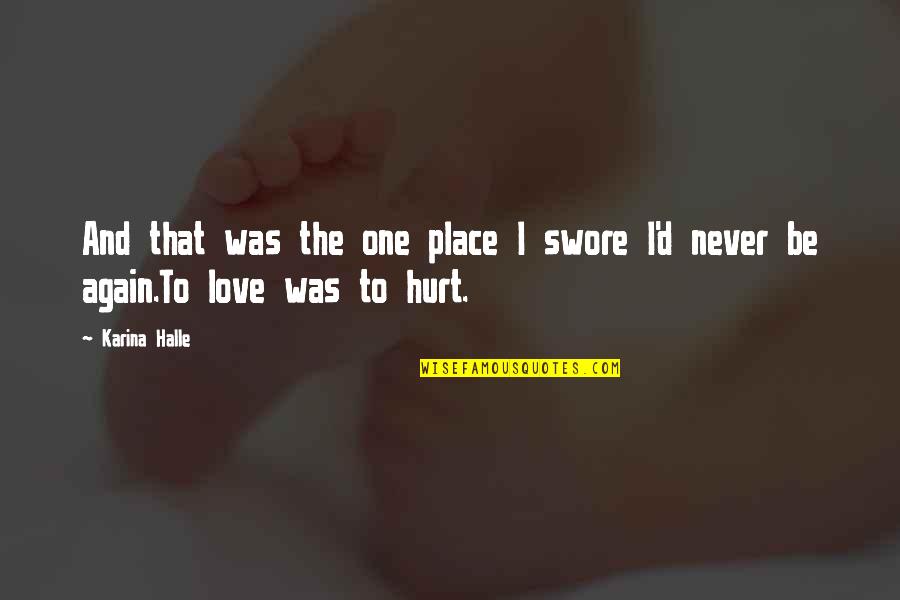 And that was the one place I swore I'd never be again.
To love was to hurt. —
Karina Halle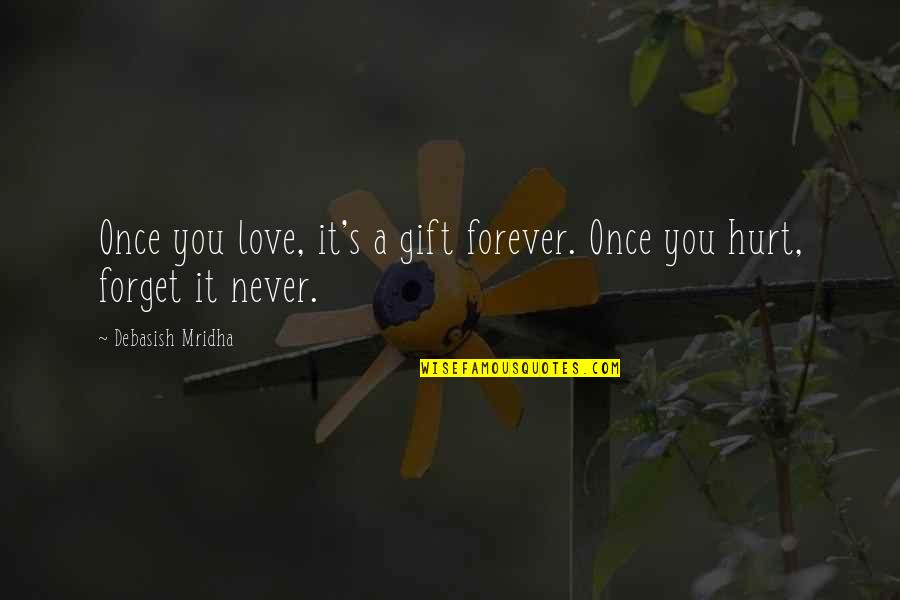 Once you love, it's a gift forever. Once you hurt, forget it never. —
Debasish Mridha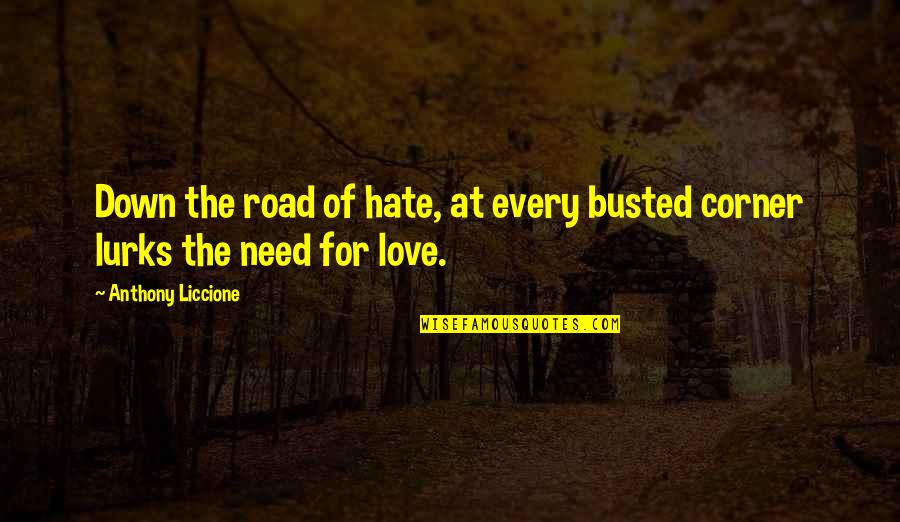 Down the road of hate, at every busted corner lurks the need for love. —
Anthony Liccione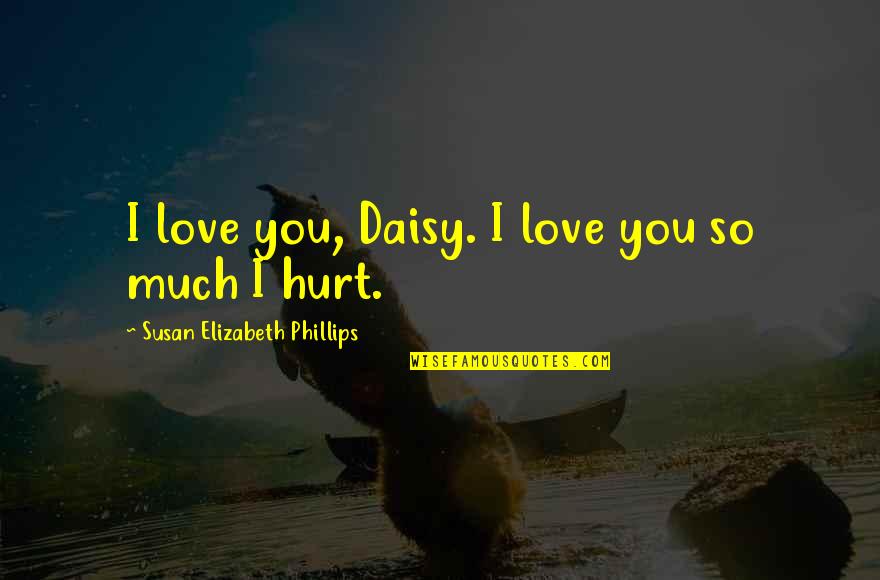 I love you, Daisy. I love you so much I hurt. —
Susan Elizabeth Phillips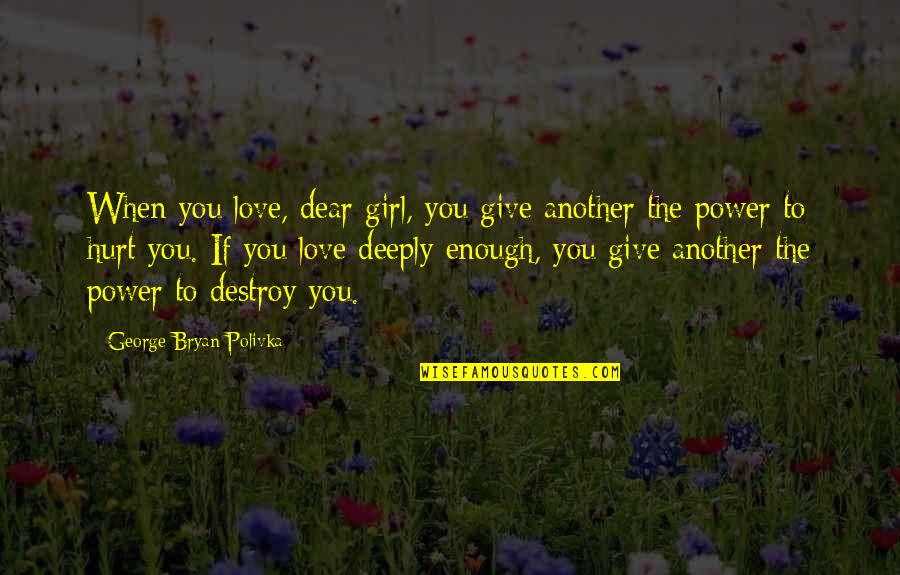 When you love, dear girl, you give another the power to hurt you. If you love deeply enough, you give another the power to destroy you. —
George Bryan Polivka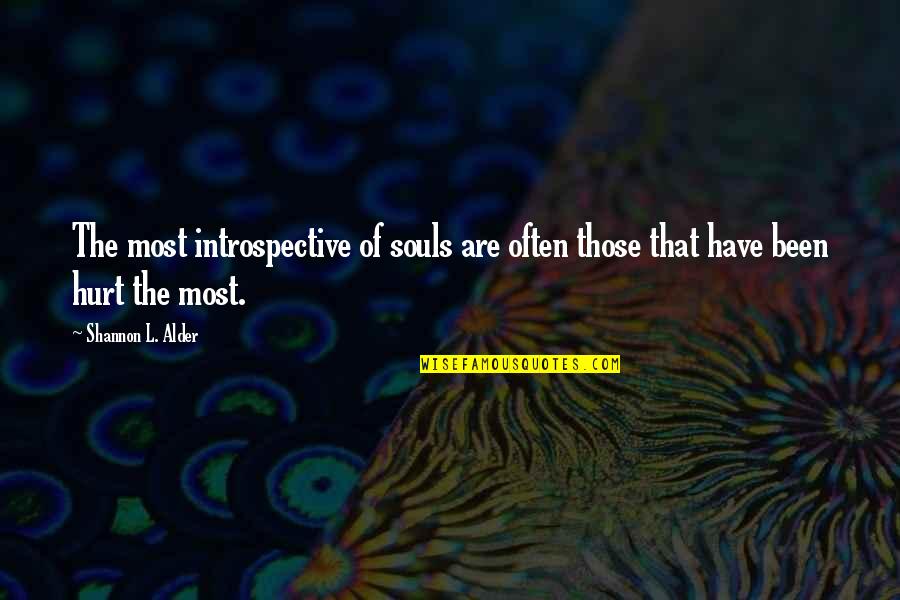 The most introspective of souls are often those that have been hurt the most. —
Shannon L. Alder
If you really want to hurt, find someone who loves you. —
C.J. Langenhoven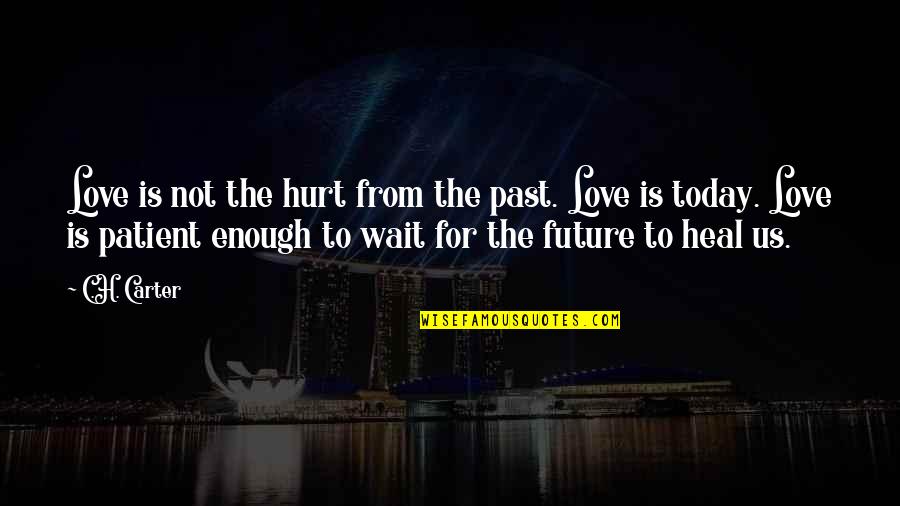 Love is not the hurt from the past. Love is today. Love is patient enough to wait for the future to heal us. —
C.H. Carter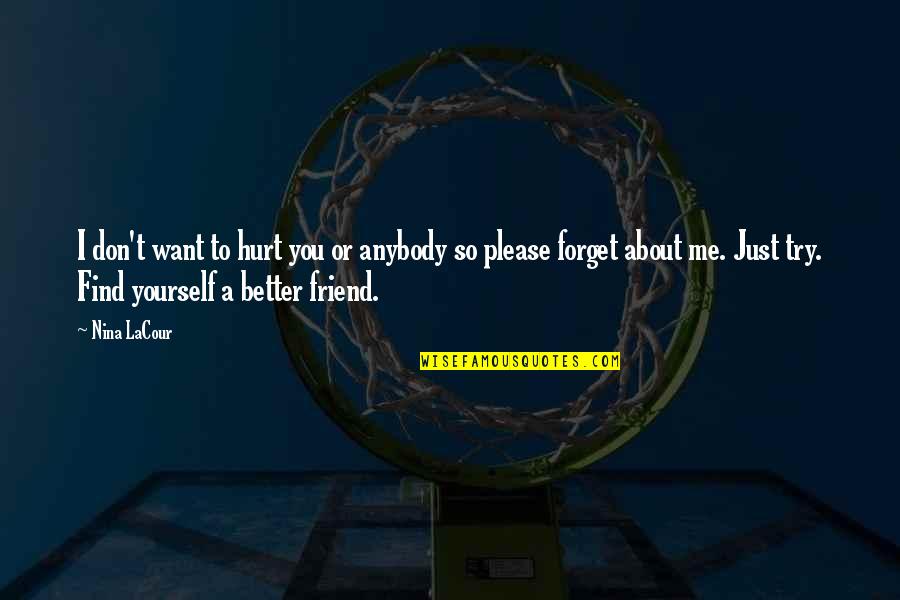 I don't want to hurt you or anybody so please forget about me. Just try. Find yourself a better friend. —
Nina LaCour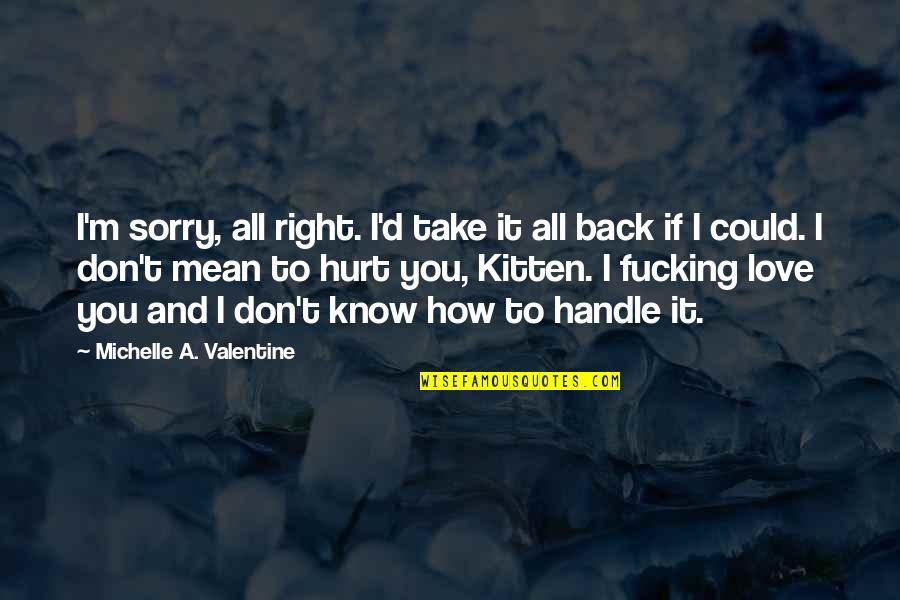 I'm sorry, all right. I'd take it all back if I could. I don't mean to hurt you, Kitten. I fucking love you and I don't know how to handle it. —
Michelle A. Valentine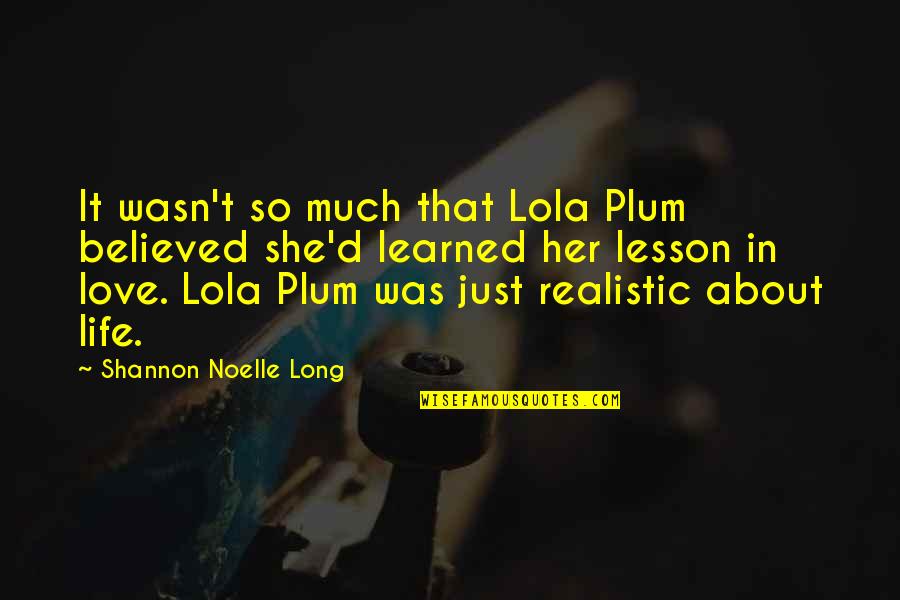 It wasn't so much that Lola Plum believed she'd learned her lesson in love. Lola Plum was just realistic about life. —
Shannon Noelle Long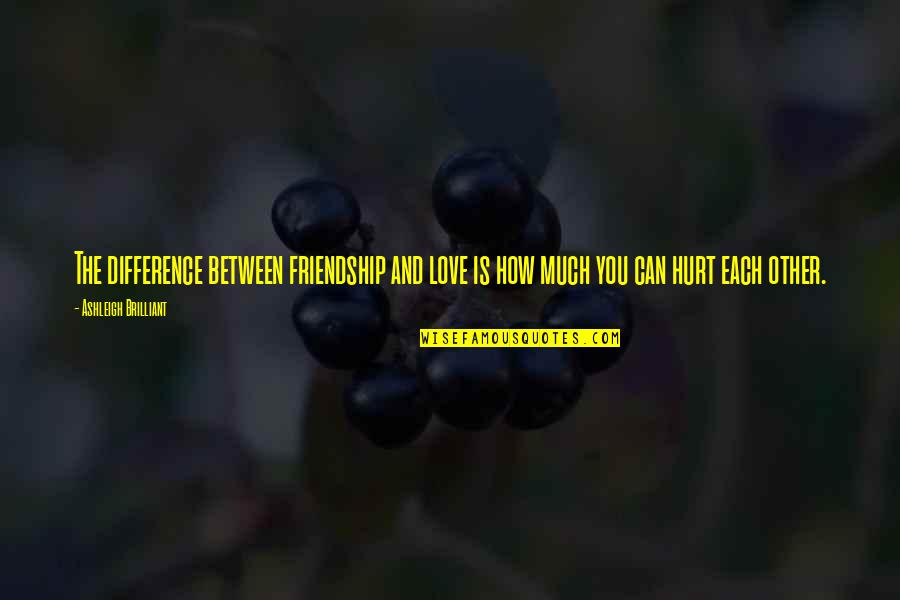 The difference between friendship and love is how much you can hurt each other. —
Ashleigh Brilliant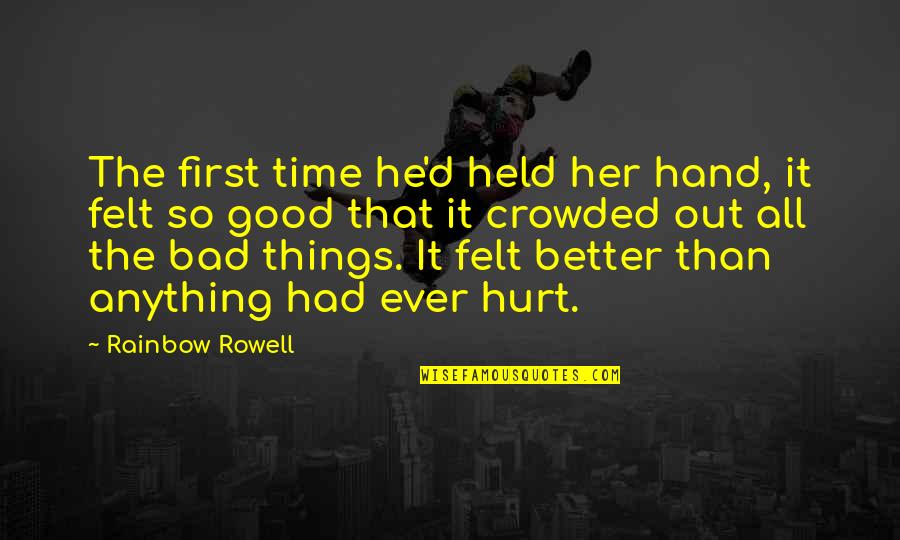 The first time he'd held her hand, it felt so good that it crowded out all the bad things. It felt better than anything had ever hurt. —
Rainbow Rowell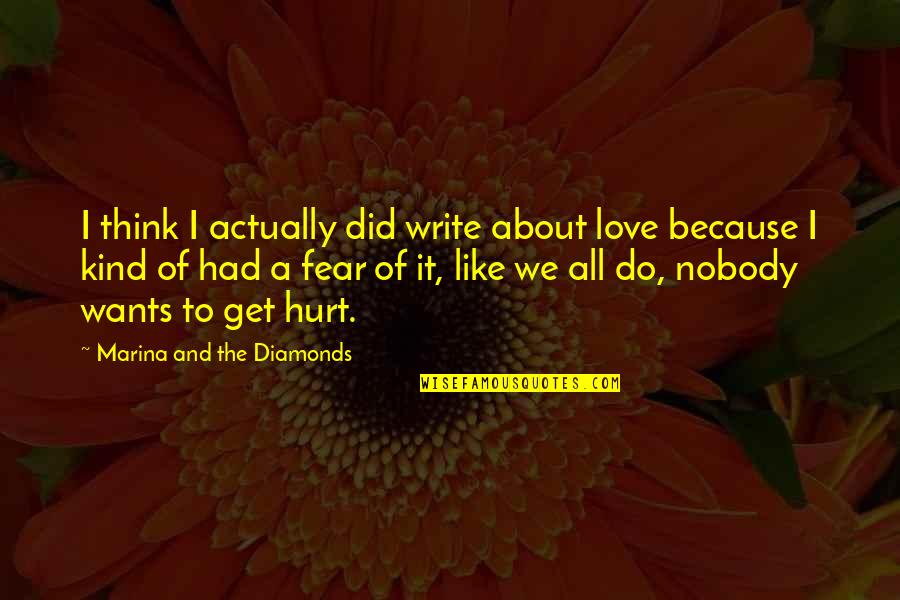 I think I actually did write about love because I kind of had a fear of it, like we all do, nobody wants to get hurt. —
Marina And The Diamonds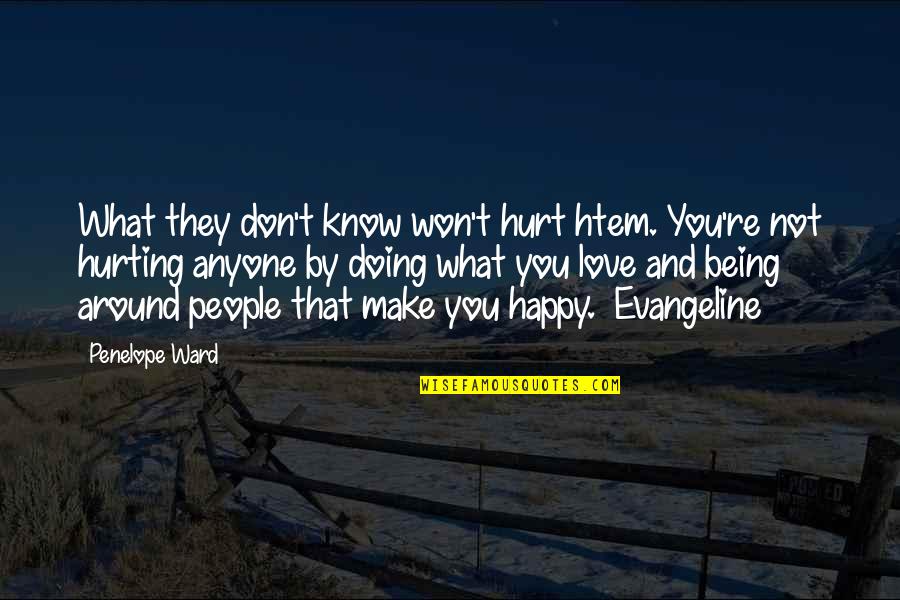 What they don't know won't hurt htem. You're not hurting anyone by doing what you love and being around people that make you happy. ~Evangeline —
Penelope Ward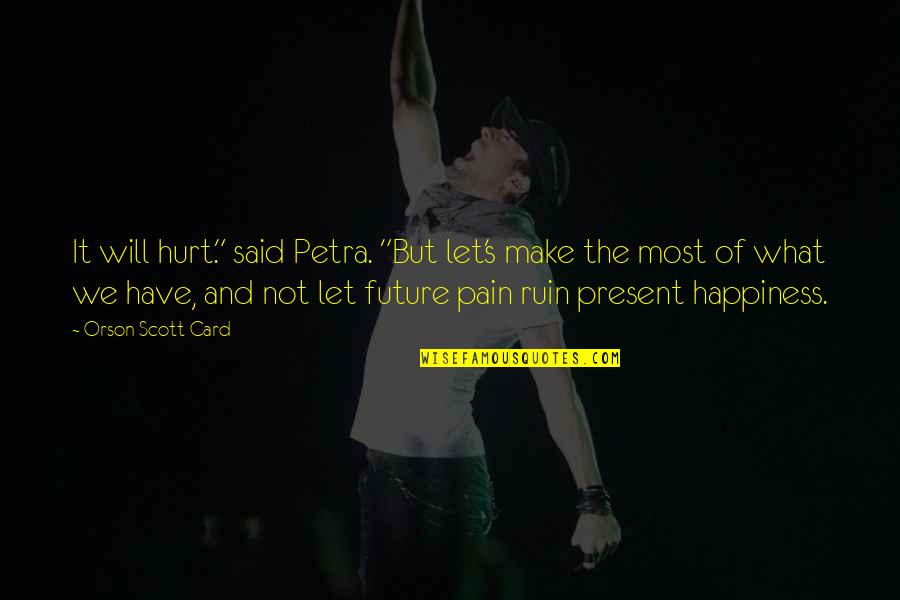 It will hurt." said Petra. "But let's make the most of what we have, and not let future pain ruin present happiness. —
Orson Scott Card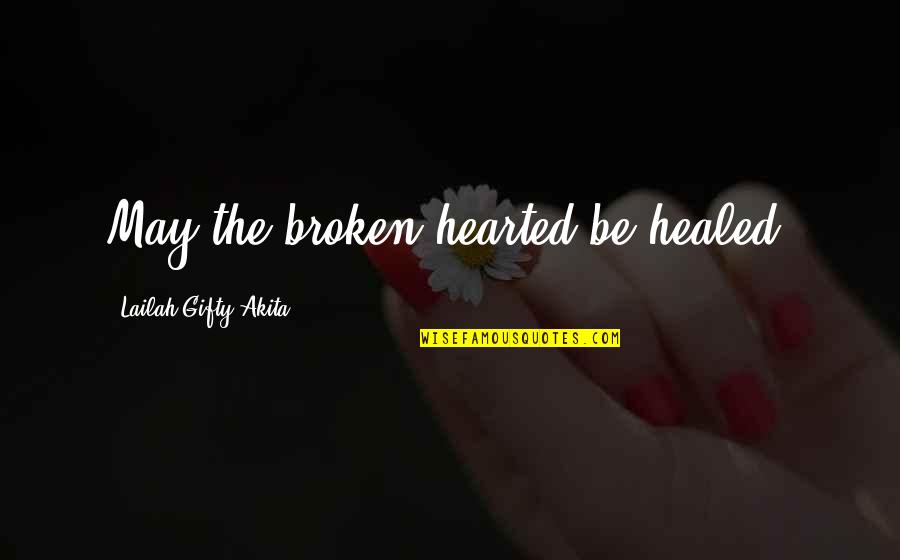 May the broken hearted be healed. —
Lailah Gifty Akita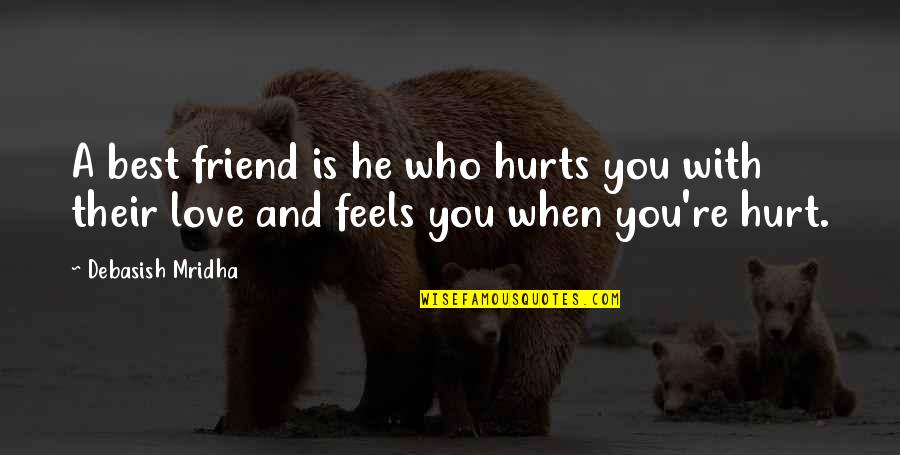 A best friend is he who hurts you with their love and feels you when you're hurt. —
Debasish Mridha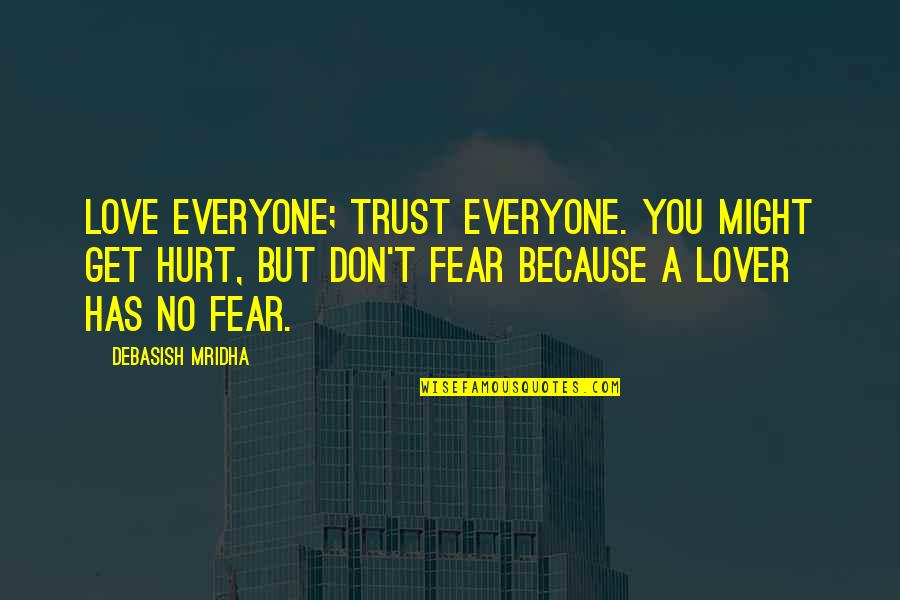 Love everyone; trust everyone. You might get hurt, but don't fear because a lover has no fear. —
Debasish Mridha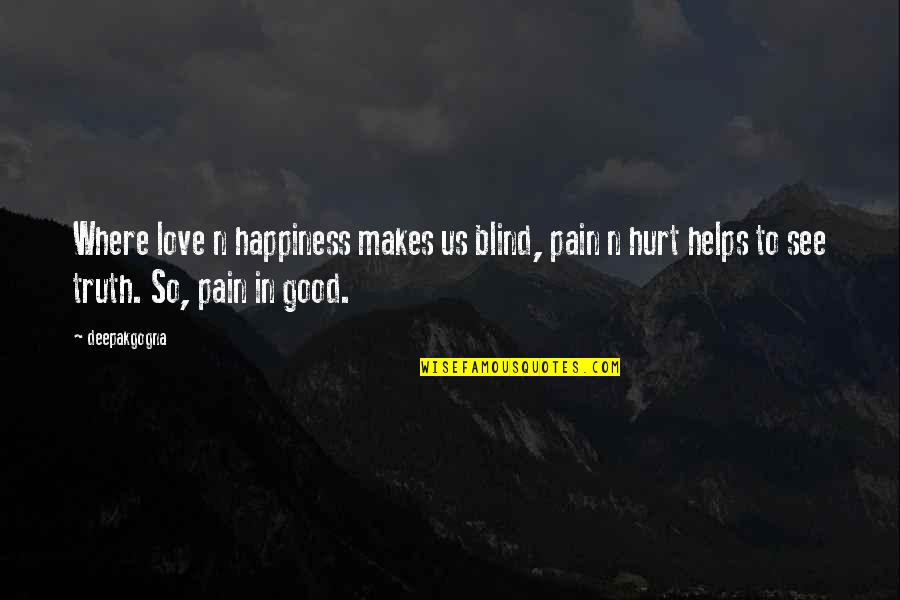 Where love n happiness makes us blind, pain n hurt helps to see truth. So, pain in good. —
Deepakgogna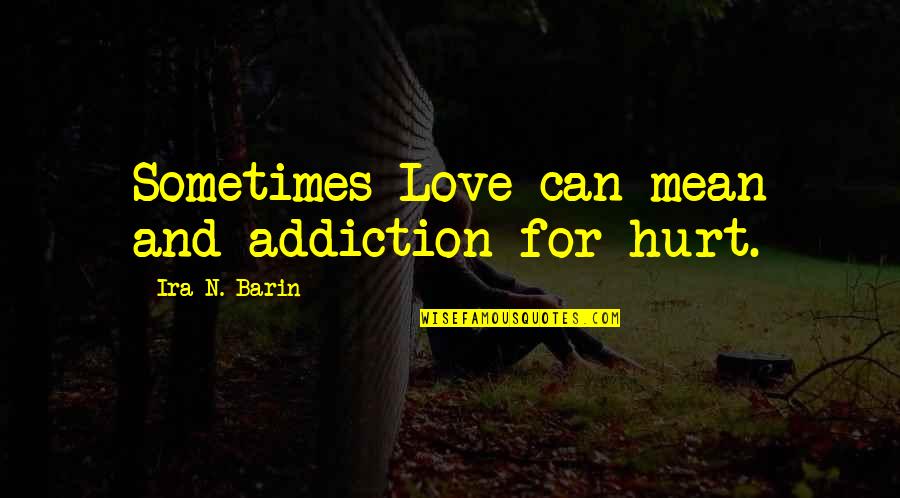 Sometimes Love can mean and addiction for hurt. —
Ira N. Barin