Anna Journey Quotes
Top 4 wise famous quotes and sayings by Anna Journey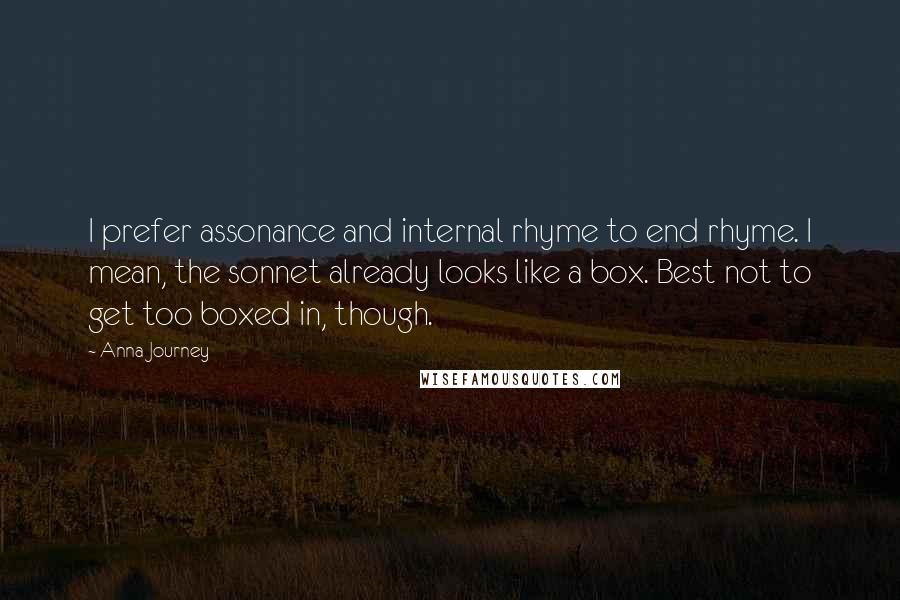 I prefer assonance and internal rhyme to end rhyme. I mean, the sonnet already looks like a box. Best not to get too boxed in, though.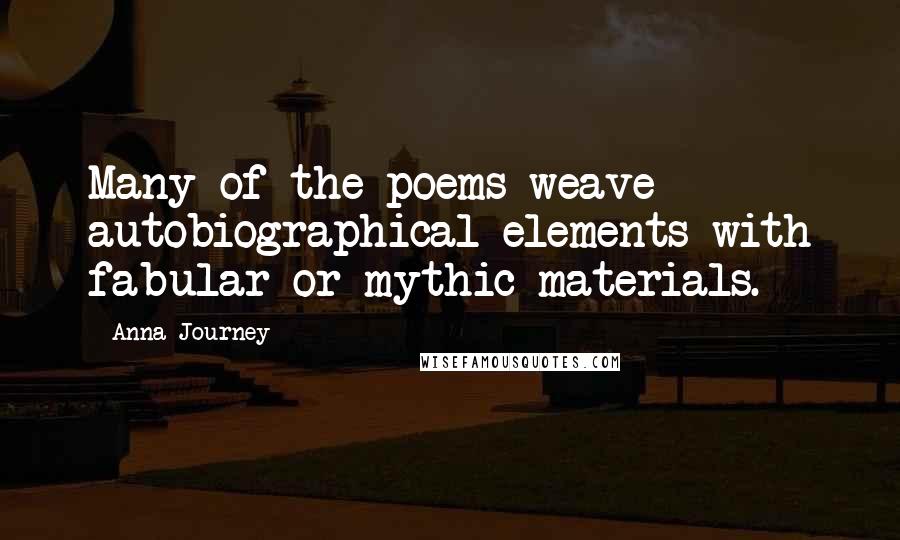 Many of the poems weave autobiographical elements with fabular or mythic materials.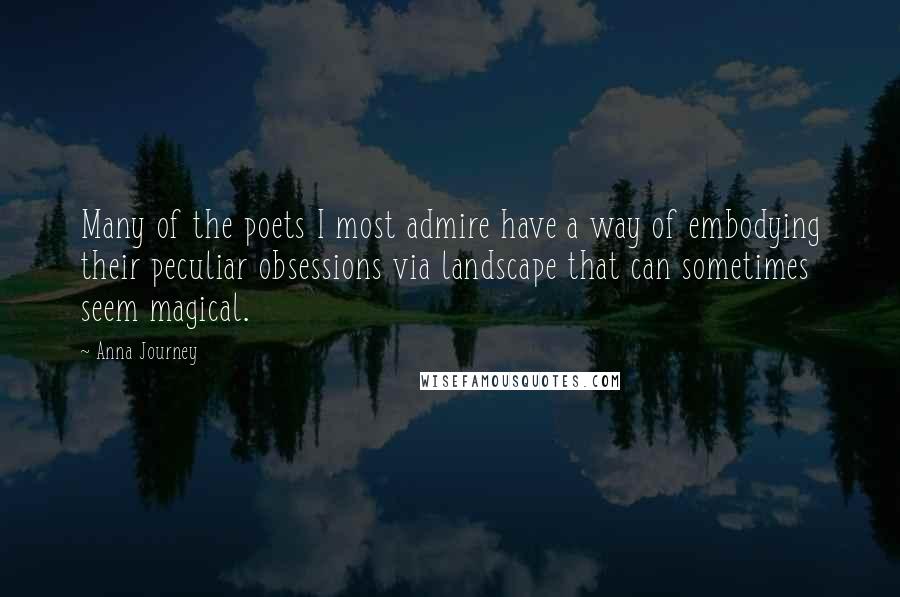 Many of the poets I most admire have a way of embodying their peculiar obsessions via landscape that can sometimes seem magical.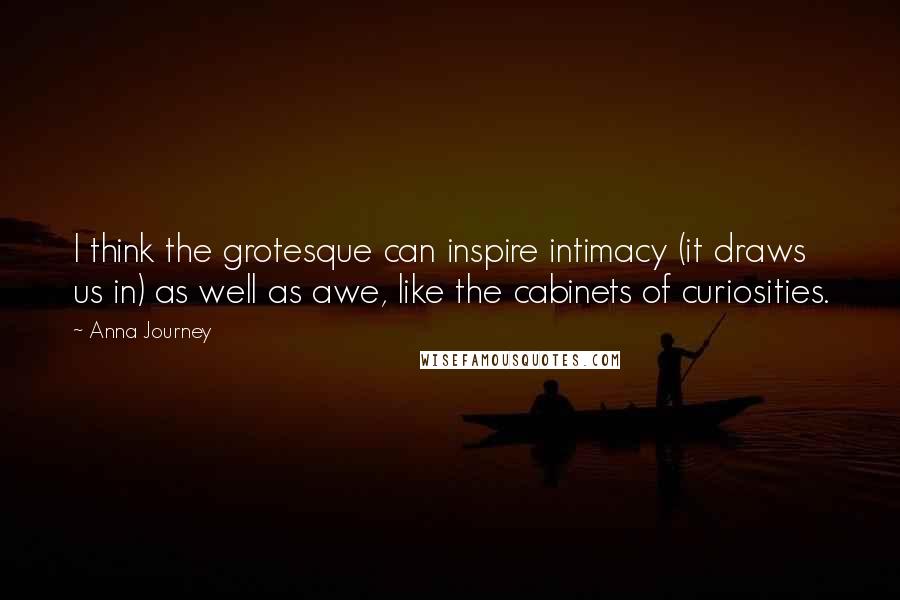 I think the grotesque can inspire intimacy (it draws us in) as well as awe, like the cabinets of curiosities.