Love Margaret Atwood Quotes
Collection of top 58 famous quotes about Love Margaret Atwood
Love Margaret Atwood Quotes & Sayings
Happy to read and share the best inspirational Love Margaret Atwood quotes, sayings and quotations on Wise Famous Quotes.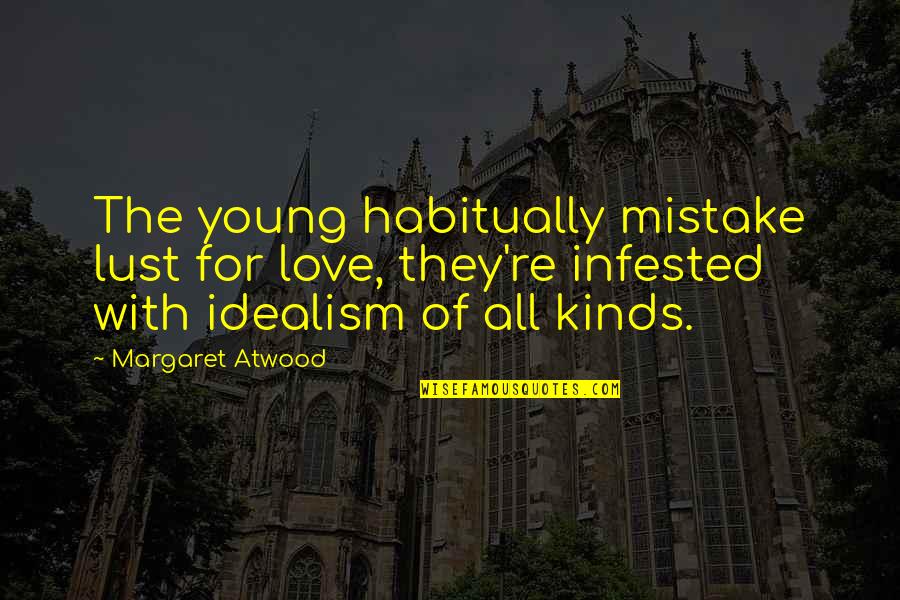 The young habitually mistake lust for love, they're infested with idealism of all kinds.
—
Margaret Atwood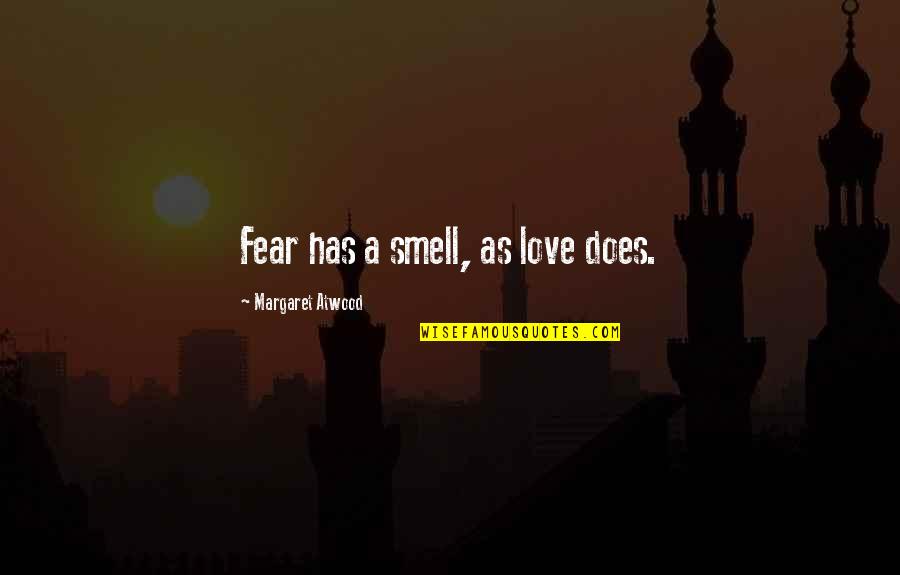 Fear has a smell, as love does.
—
Margaret Atwood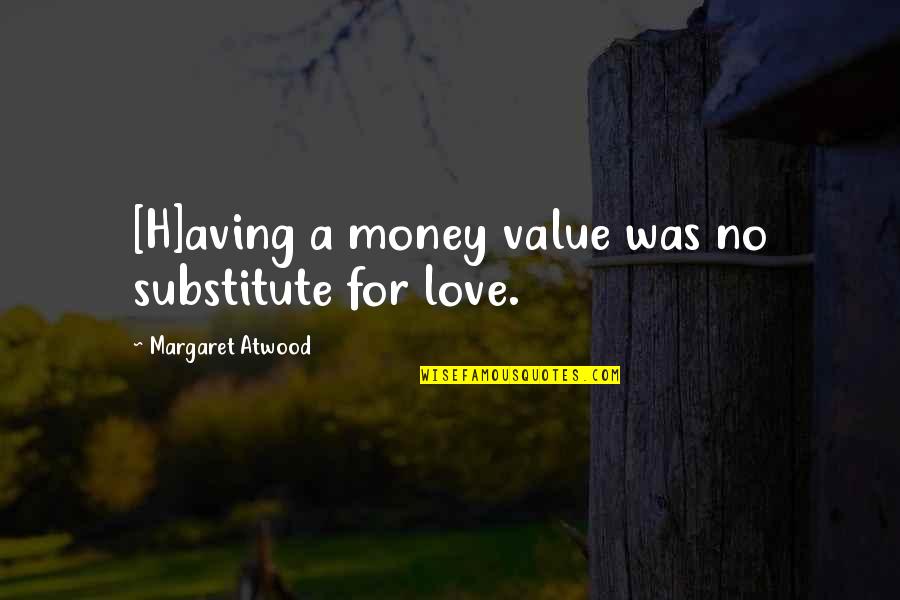 [H]aving a money value was no substitute for love.
—
Margaret Atwood
The Eskimo has fifty-names for snow because it is important to them; there ought to be as many for love.
—
Margaret Atwood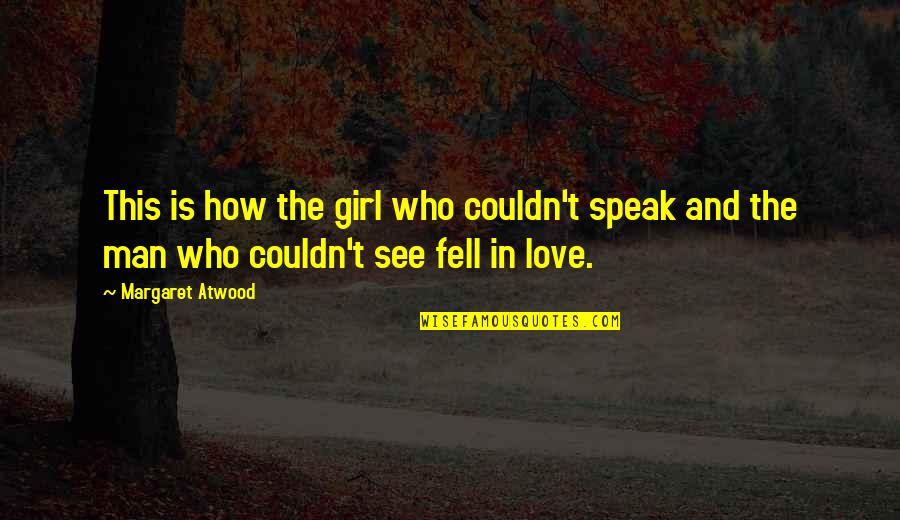 This is how the girl who couldn't speak and the man who couldn't see fell in love. —
Margaret Atwood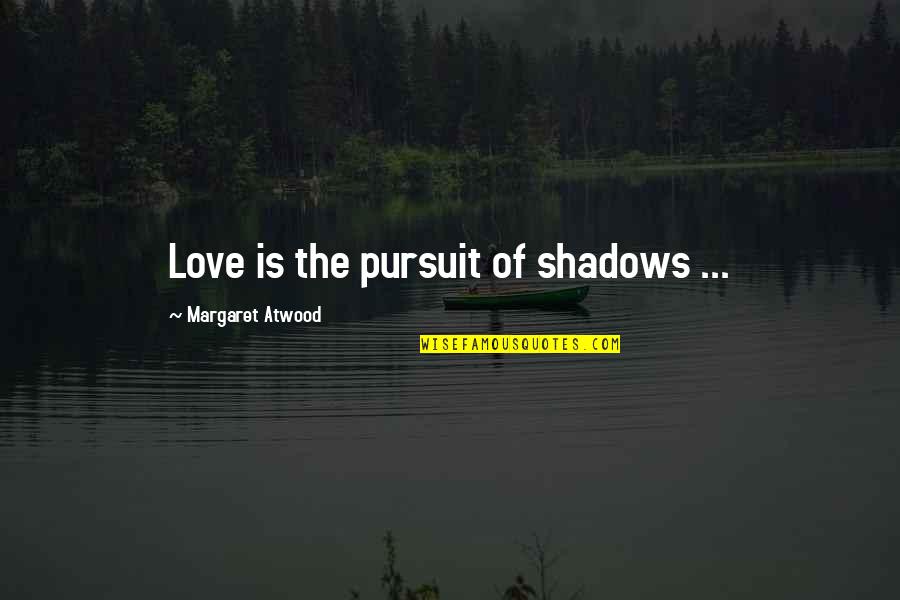 Love is the pursuit of shadows ... —
Margaret Atwood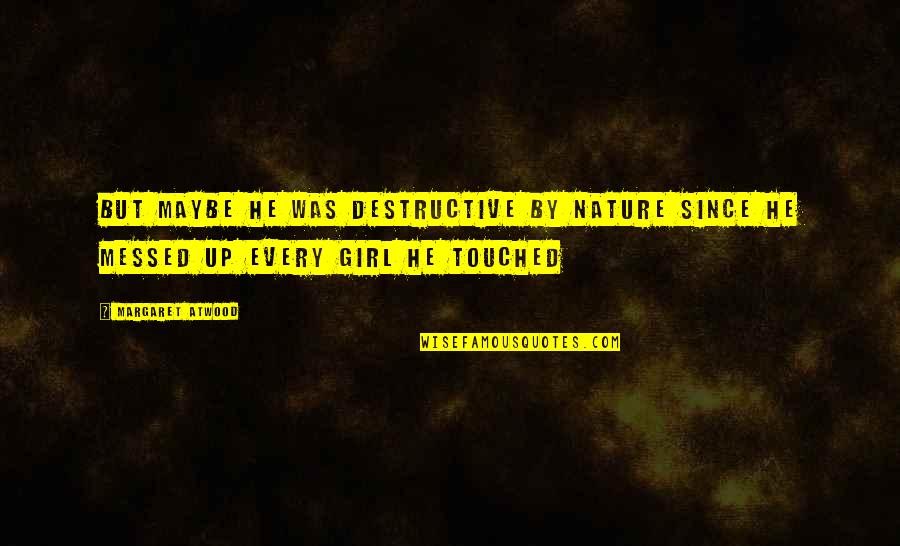 But maybe he was destructive by nature since he messed up every girl he touched —
Margaret Atwood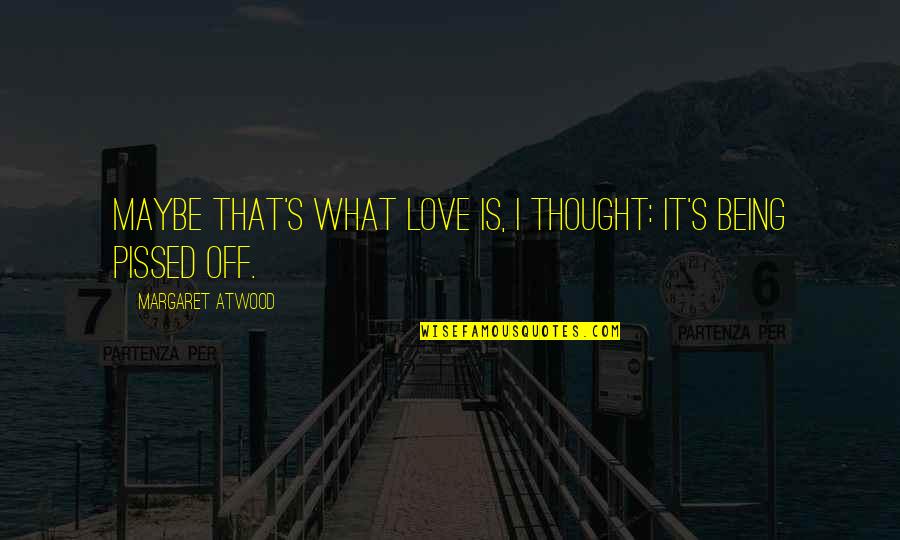 Maybe that's what love is, I thought: it's being pissed off. —
Margaret Atwood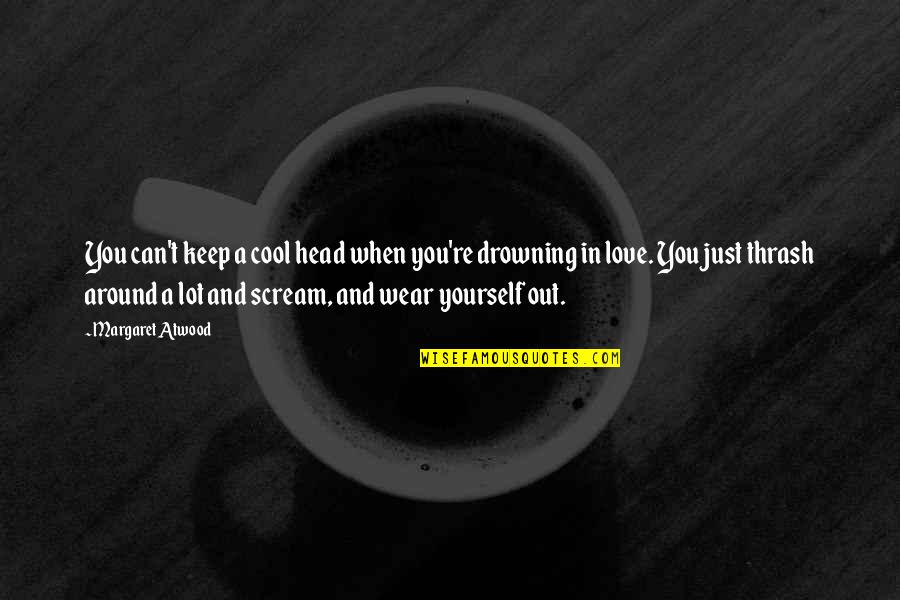 You can't keep a cool head when you're drowning in love. You just thrash around a lot and scream, and wear yourself out. —
Margaret Atwood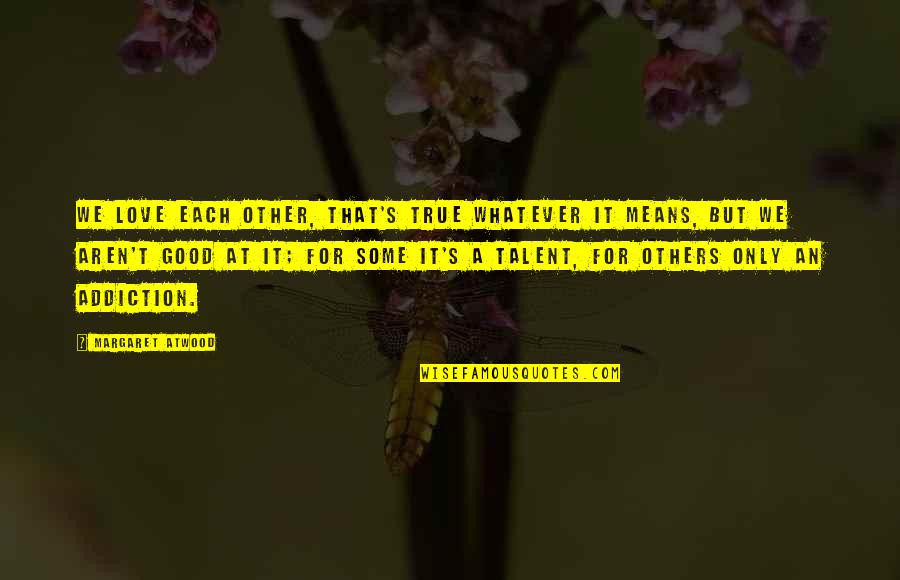 We love each other, that's true whatever it means, but we aren't good at it; for some it's a talent, for others only an addiction. —
Margaret Atwood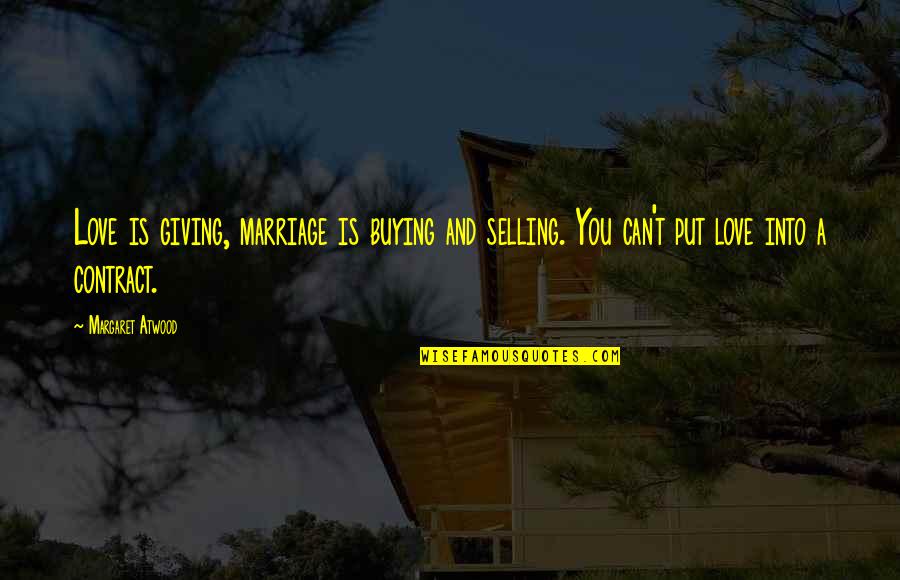 Love is giving, marriage is buying and selling. You can't put love into a contract. —
Margaret Atwood
The stains on the mattress. Like dried flower petals. Not recent. Old love; there's no other kind of love in this room now. —
Margaret Atwood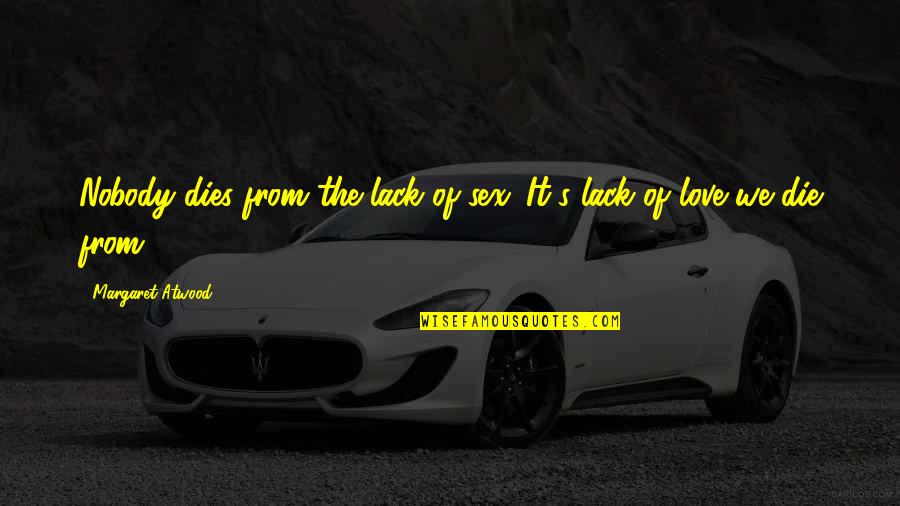 Nobody dies from the lack of sex. It's lack of love we die from. —
Margaret Atwood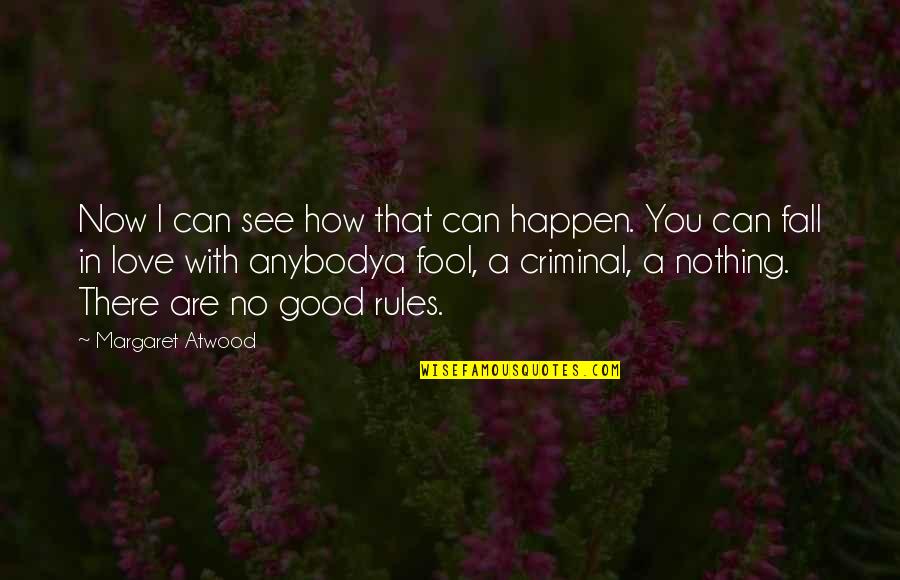 Now I can see how that can happen. You can fall in love with anybody
a fool, a criminal, a nothing. There are no good rules. —
Margaret Atwood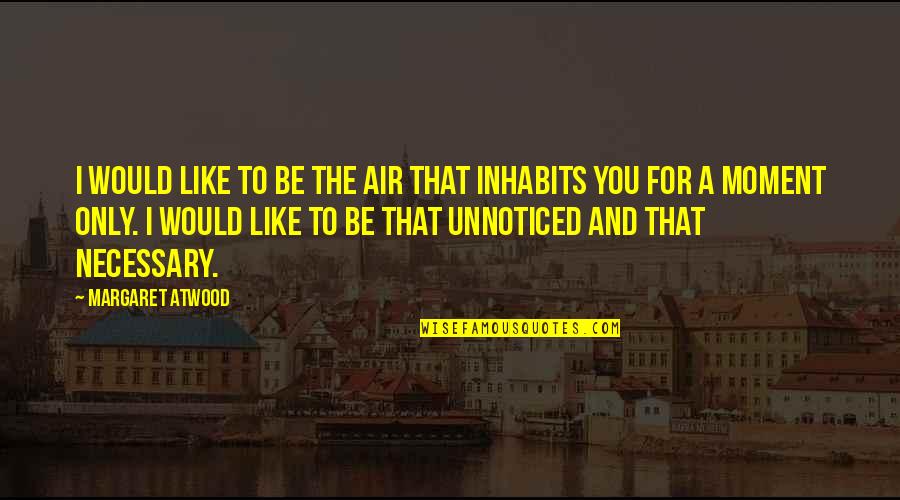 I would like to be the air that inhabits you for a moment only. I would like to be that unnoticed and that necessary. —
Margaret Atwood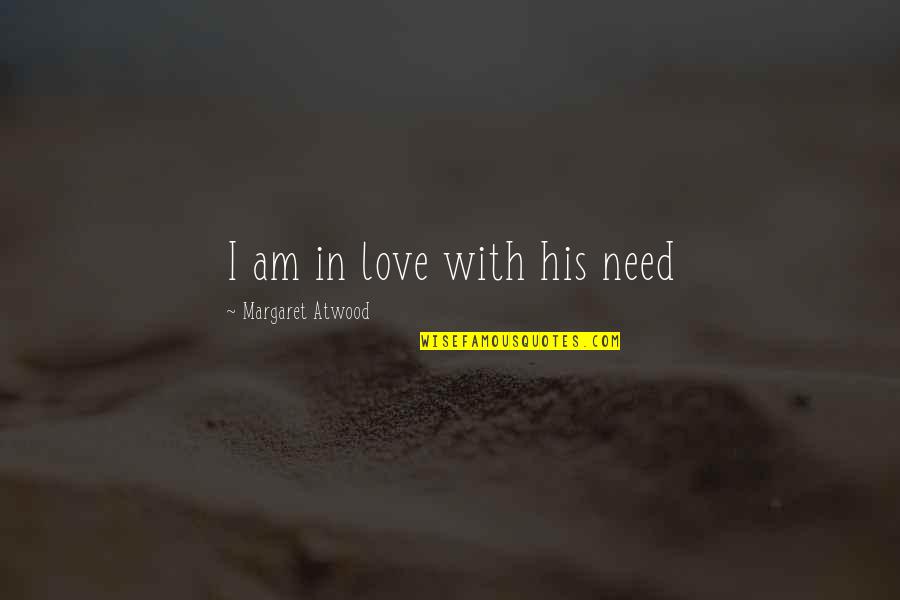 I am in love with his need —
Margaret Atwood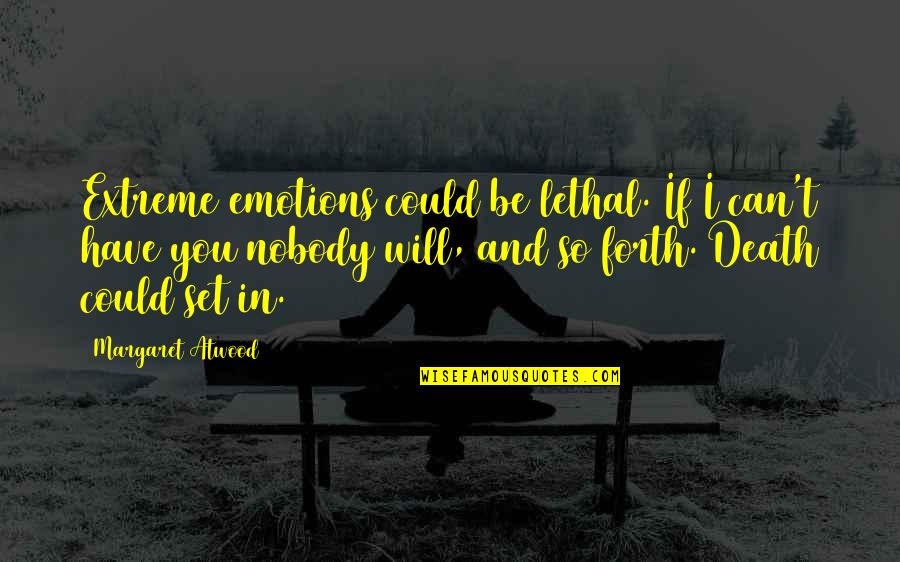 Extreme emotions could be lethal. If I can't have you nobody will, and so forth. Death could set in. —
Margaret Atwood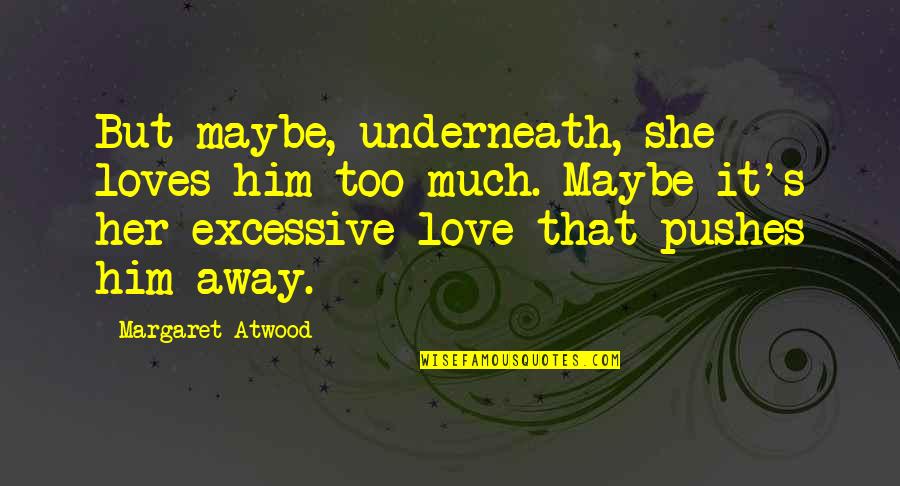 But maybe, underneath, she loves him too much. Maybe it's her excessive love that pushes him away. —
Margaret Atwood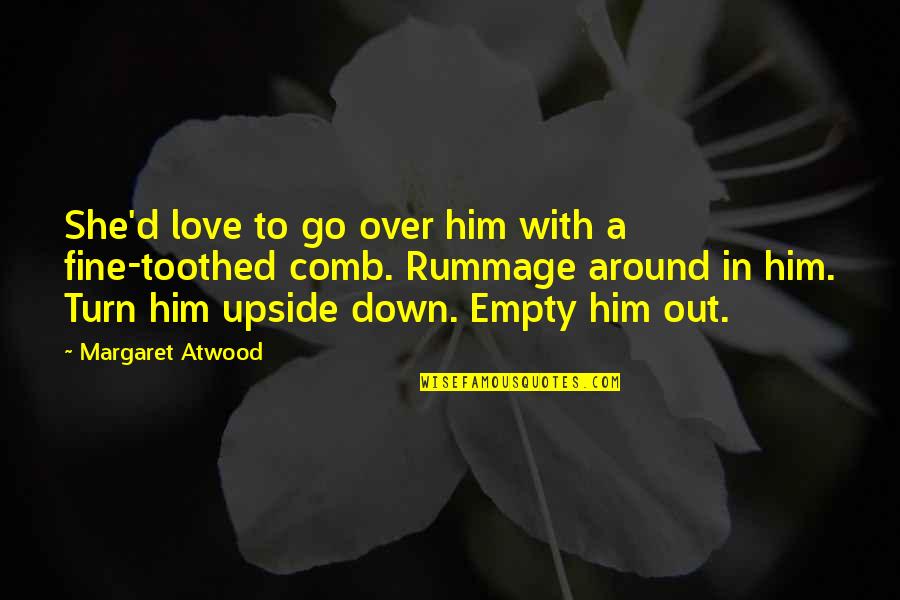 She'd love to go over him with a fine-toothed comb. Rummage around in him. Turn him upside down. Empty him out. —
Margaret Atwood
Love was like a steamroller. There was no avoiding it, it went over you and you came out flat. —
Margaret Atwood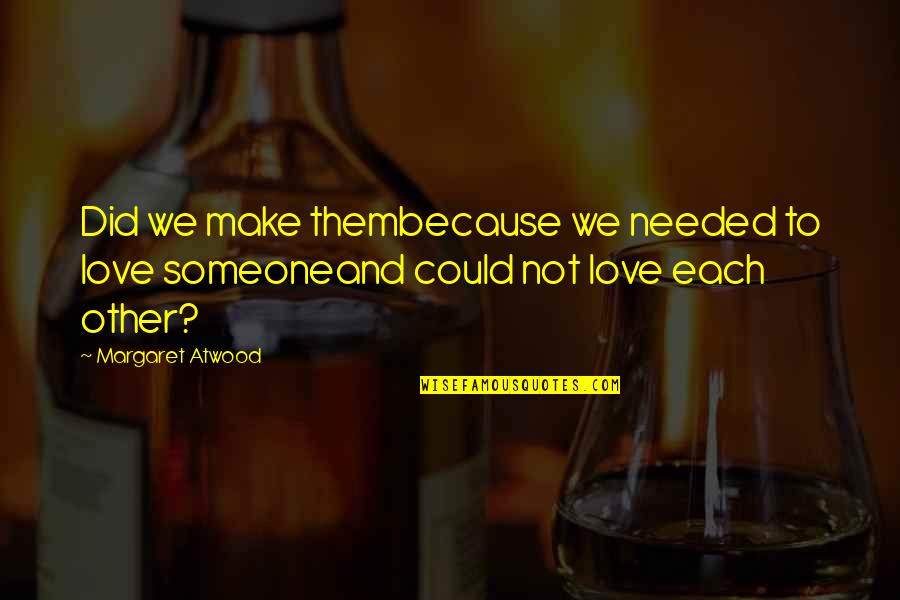 Did we make them
because we needed to love someone
and could not love each other? —
Margaret Atwood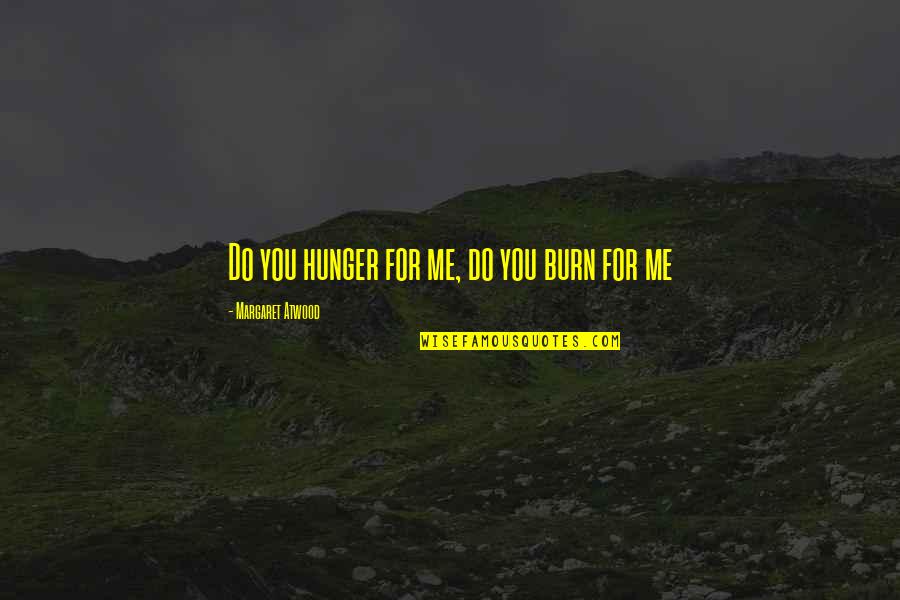 Do you hunger for me, do you burn for me —
Margaret Atwood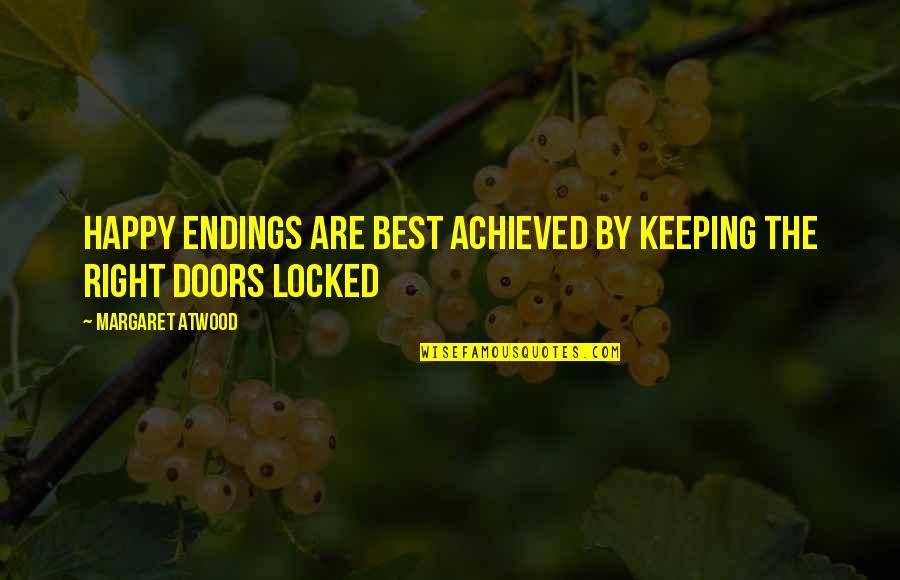 Happy endings are best achieved by keeping the right doors locked —
Margaret Atwood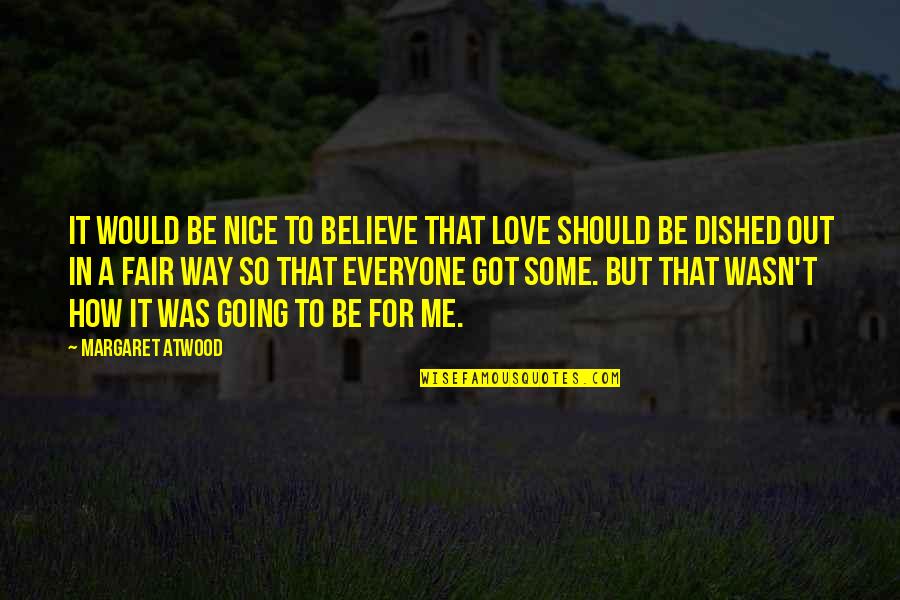 It would be nice to believe that love should be dished out in a fair way so that everyone got some. But that wasn't how it was going to be for me. —
Margaret Atwood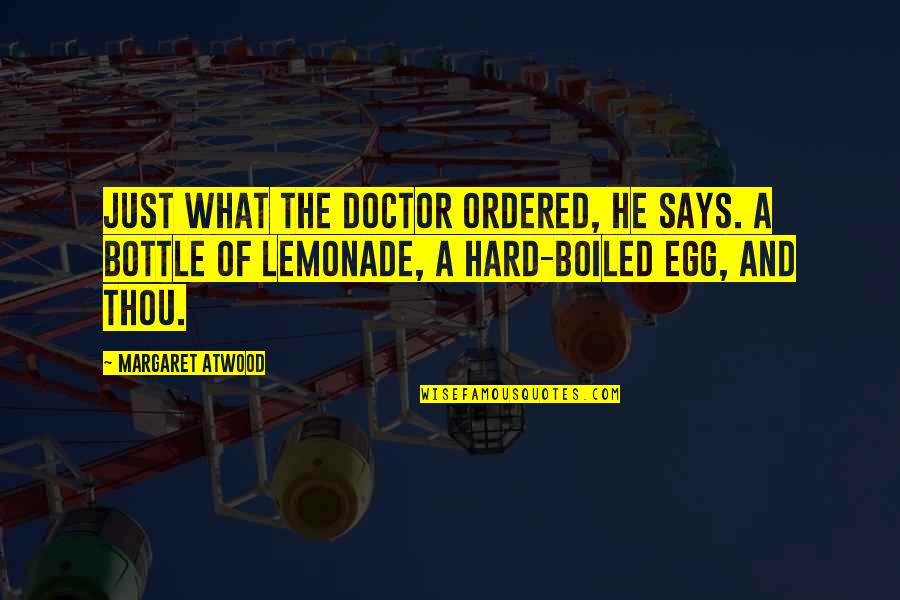 Just what the doctor ordered, he says. A bottle of lemonade, a hard-boiled egg, and Thou. —
Margaret Atwood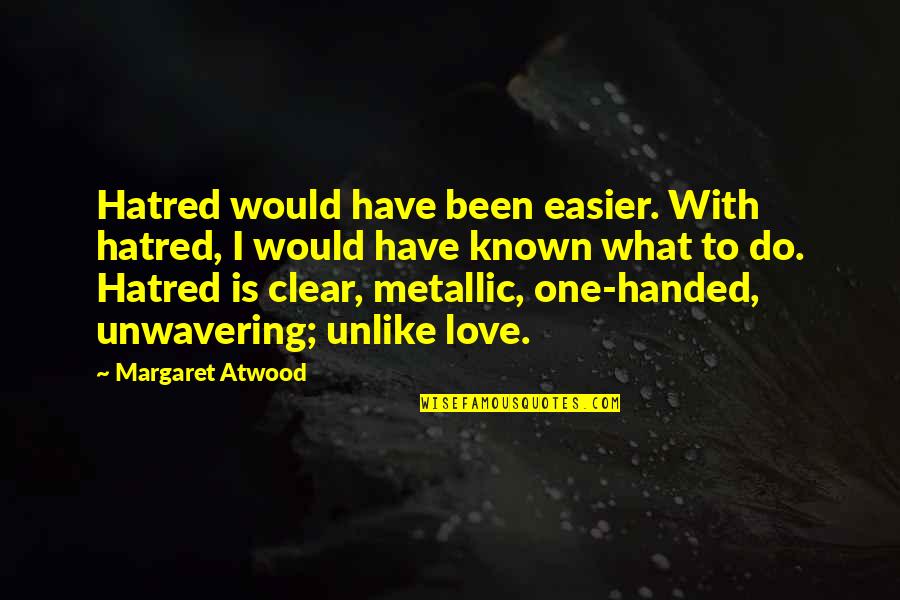 Hatred would have been easier. With hatred, I would have known what to do. Hatred is clear, metallic, one-handed, unwavering; unlike love. —
Margaret Atwood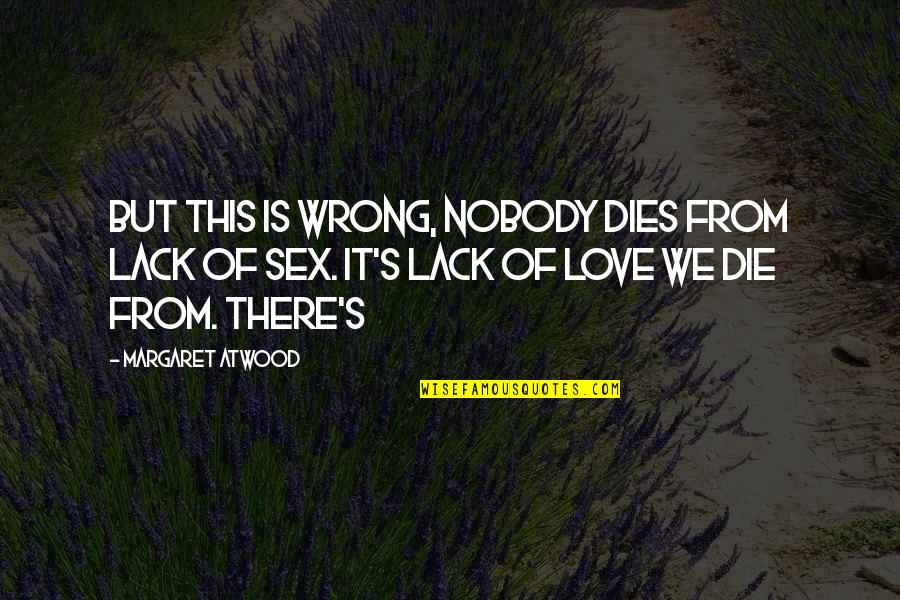 But this is wrong, nobody dies from lack of sex. It's lack of love we die from. There's —
Margaret Atwood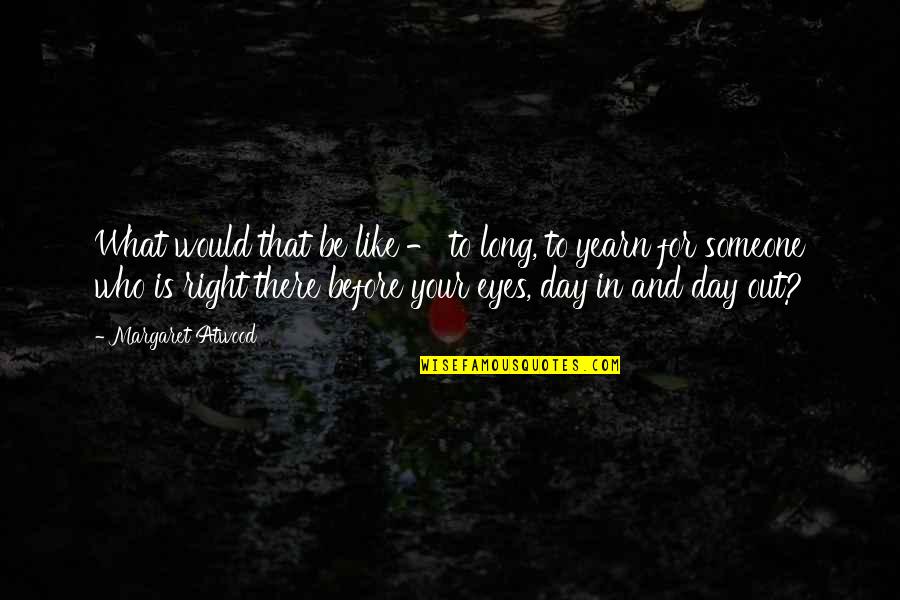 What would that be like - to long, to yearn for someone who is right there before your eyes, day in and day out? —
Margaret Atwood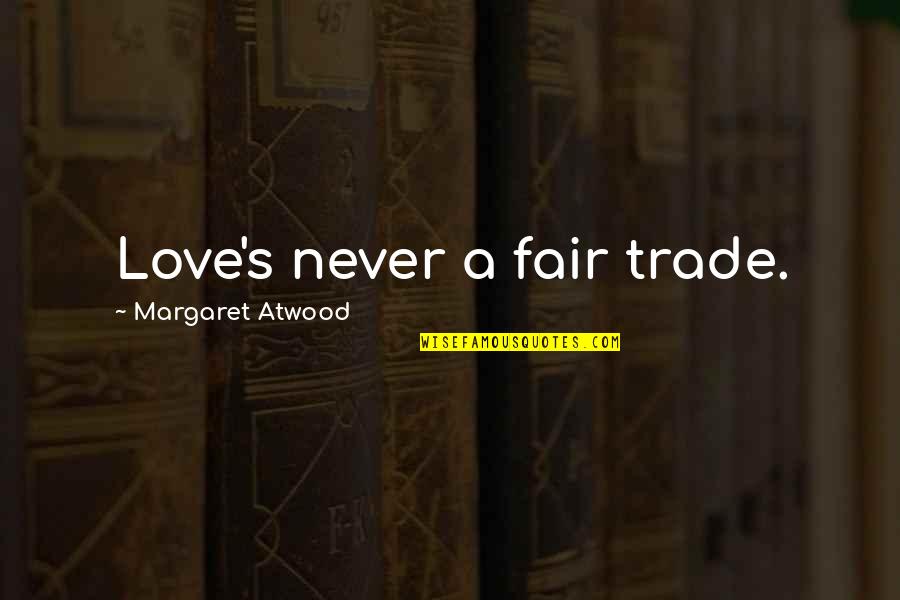 Love's never a fair trade. —
Margaret Atwood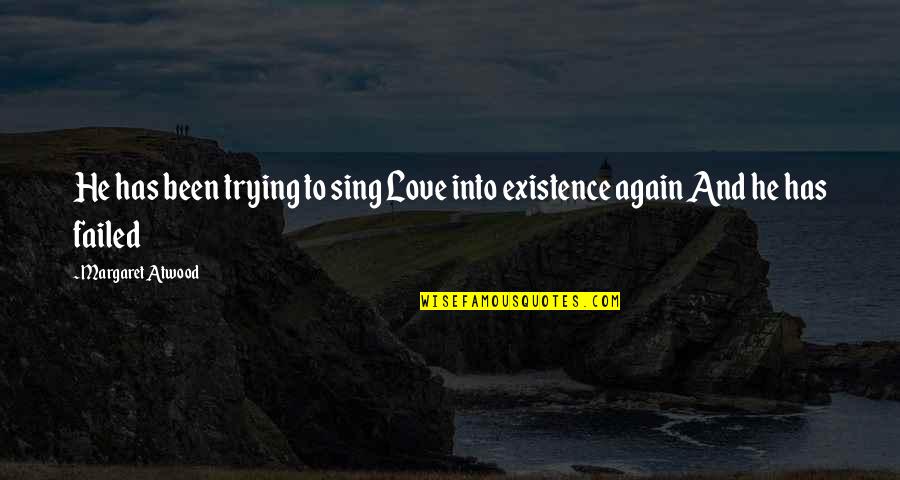 He has been trying to sing Love into existence again And he has failed —
Margaret Atwood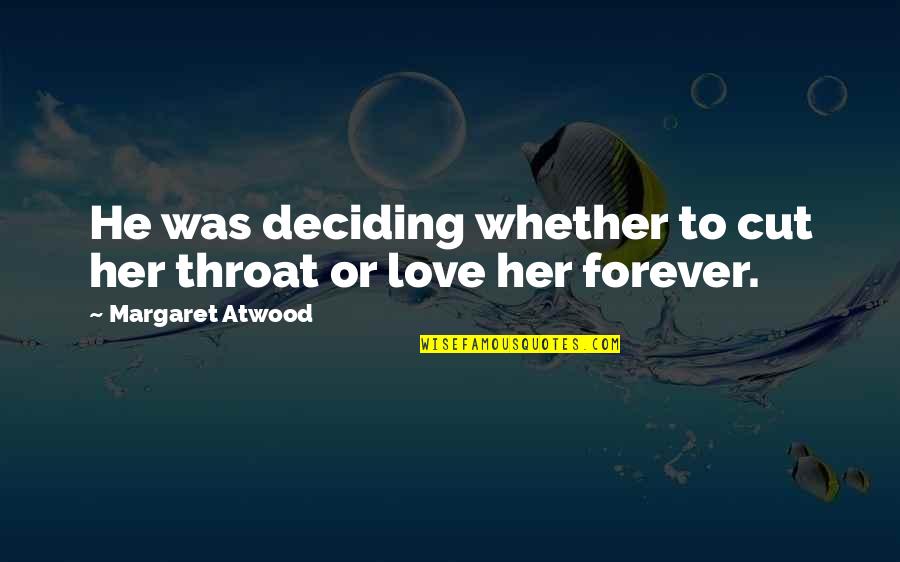 He was deciding whether to cut her throat or love her forever. —
Margaret Atwood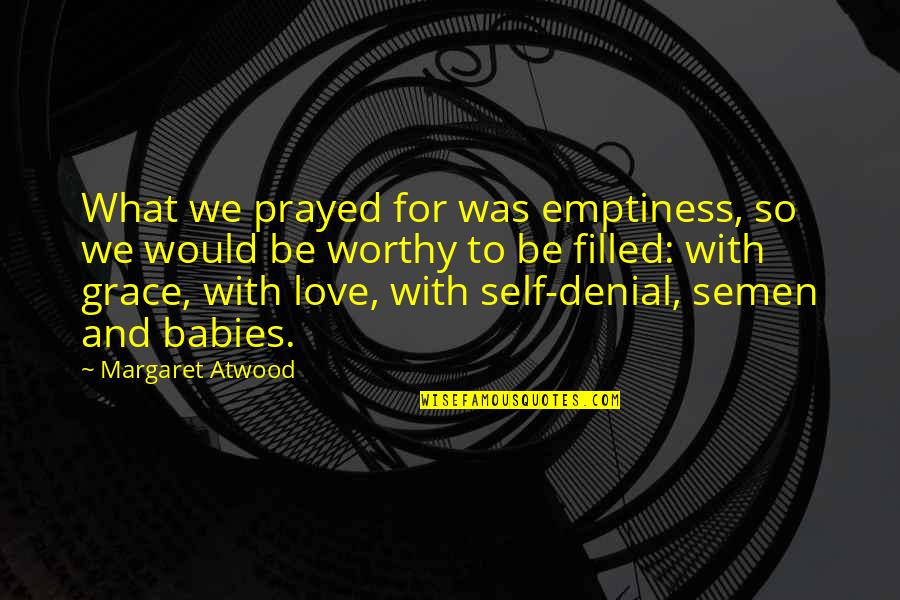 What we prayed for was emptiness, so we would be worthy to be filled: with grace, with love, with self-denial, semen and babies. —
Margaret Atwood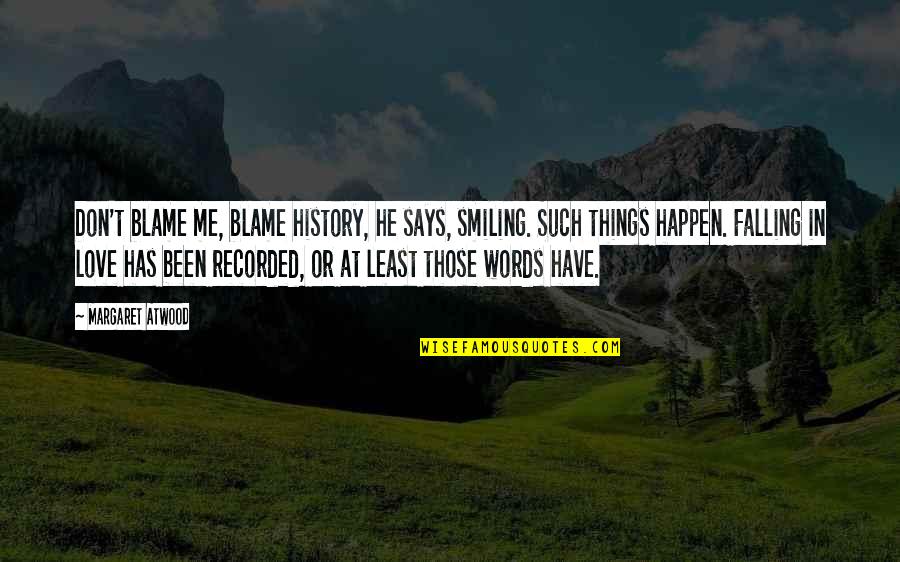 Don't blame me, blame history, he says, smiling. Such things happen. Falling in love has been recorded, or at least those words have. —
Margaret Atwood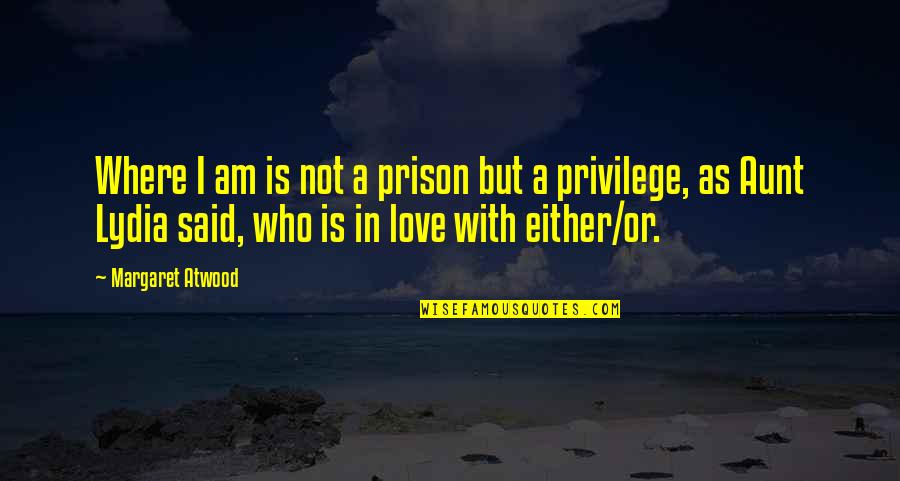 Where I am is not a prison but a privilege, as Aunt Lydia said, who is in love with either/or. —
Margaret Atwood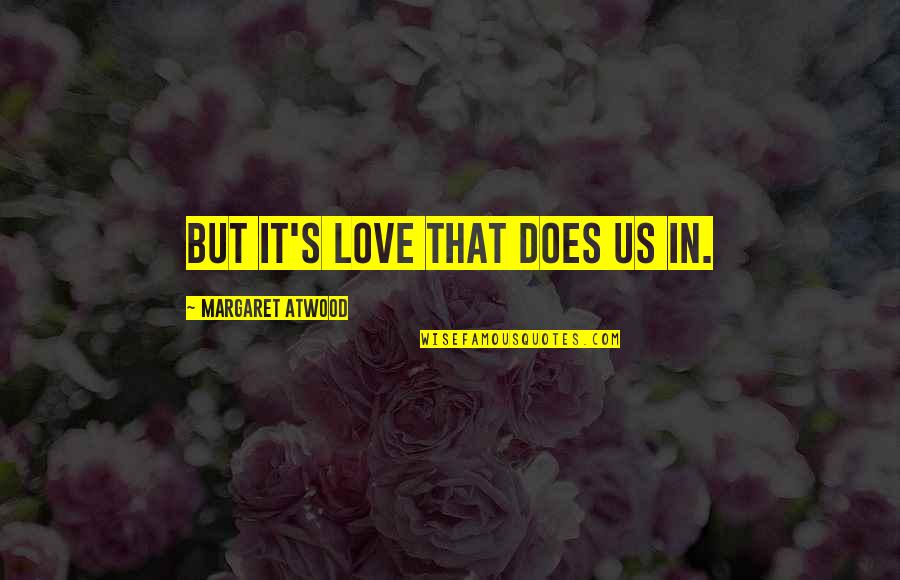 But it's love that does us in. —
Margaret Atwood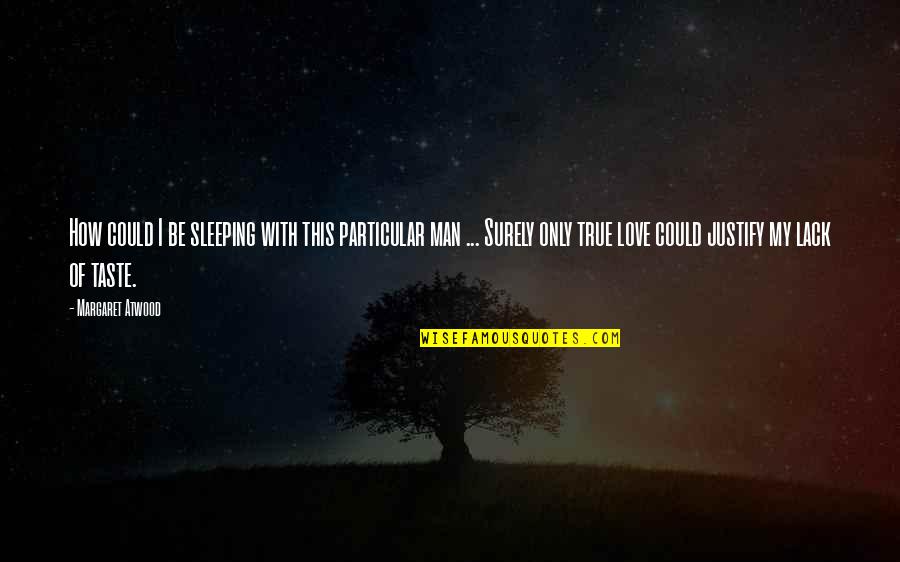 How could I be sleeping with this particular man ... Surely only true love could justify my lack of taste. —
Margaret Atwood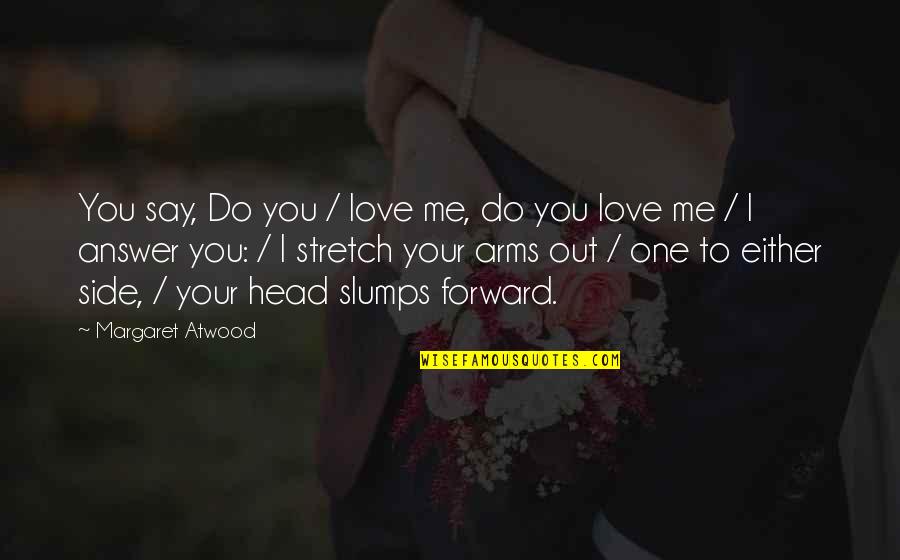 You say, Do you / love me, do you love me / I answer you: / I stretch your arms out / one to either side, / your head slumps forward. —
Margaret Atwood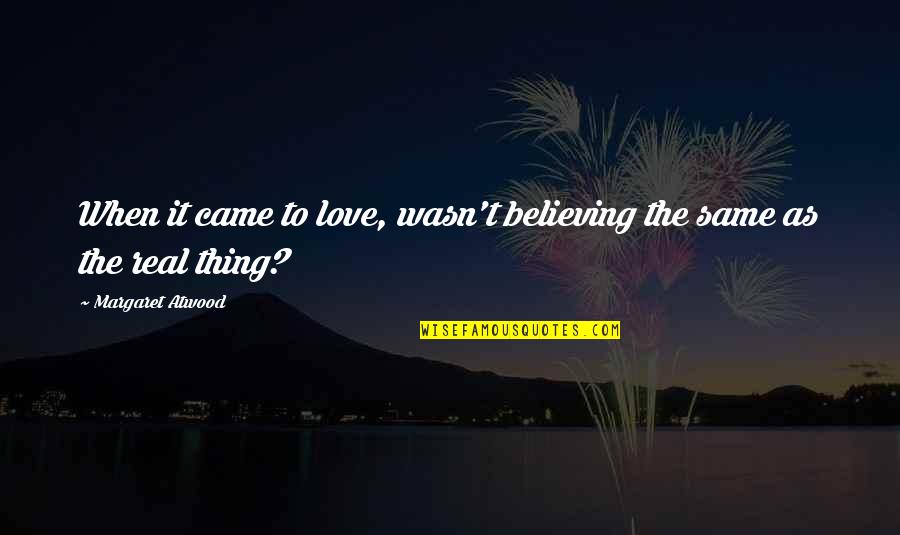 When it came to love, wasn't believing the same as the real thing? —
Margaret Atwood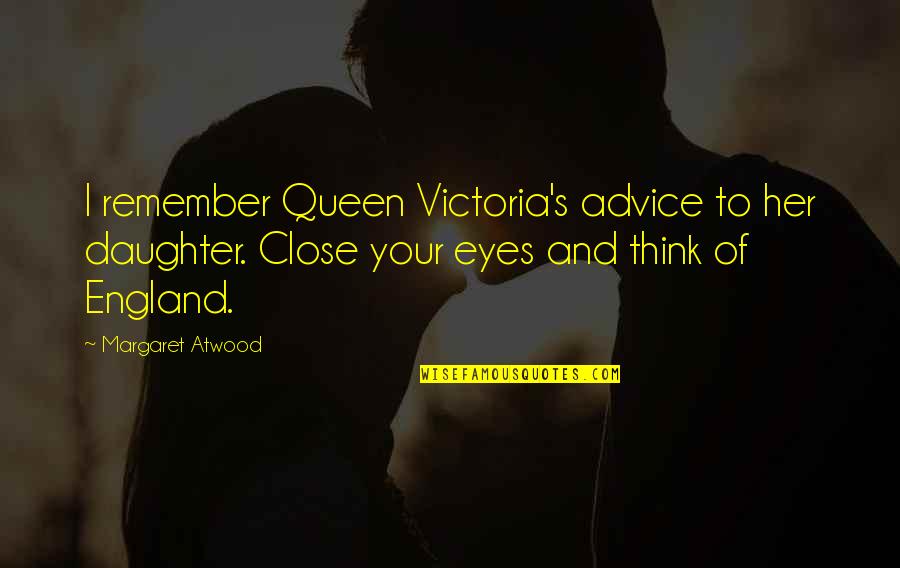 I remember Queen Victoria's advice to her daughter. Close your eyes and think of England. —
Margaret Atwood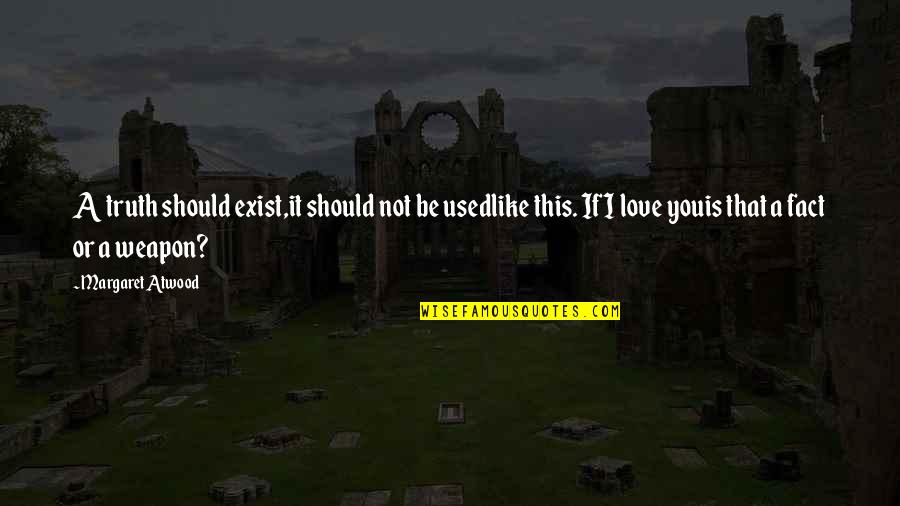 A truth should exist,
it should not be used
like this. If I love you
is that a fact or a weapon? —
Margaret Atwood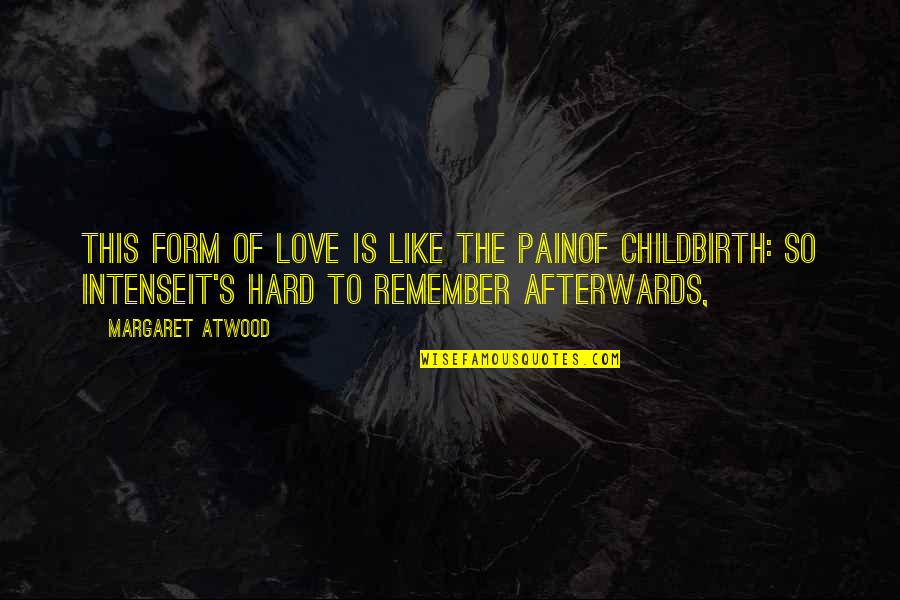 This form of love is like the pain
of childbirth: so intense
it's hard to remember afterwards, —
Margaret Atwood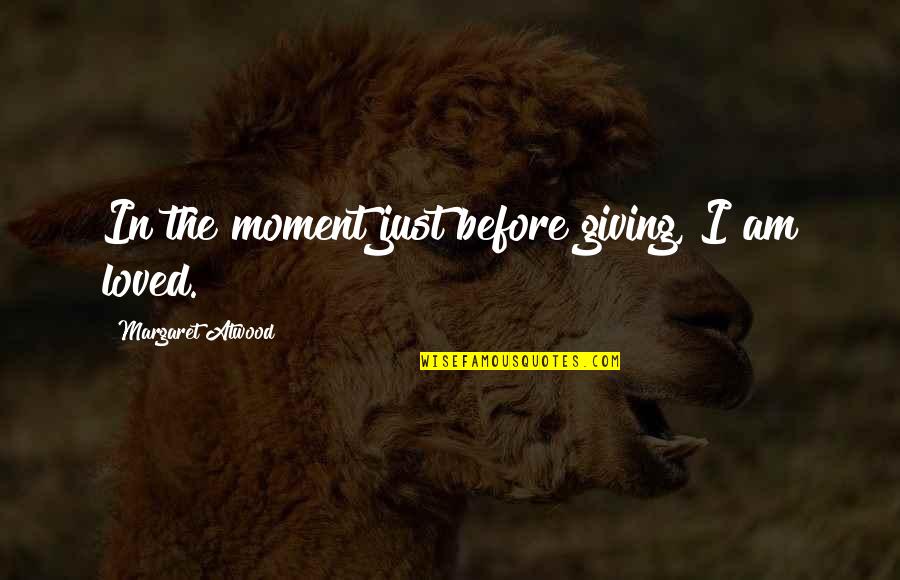 In the moment just before giving, I am loved. —
Margaret Atwood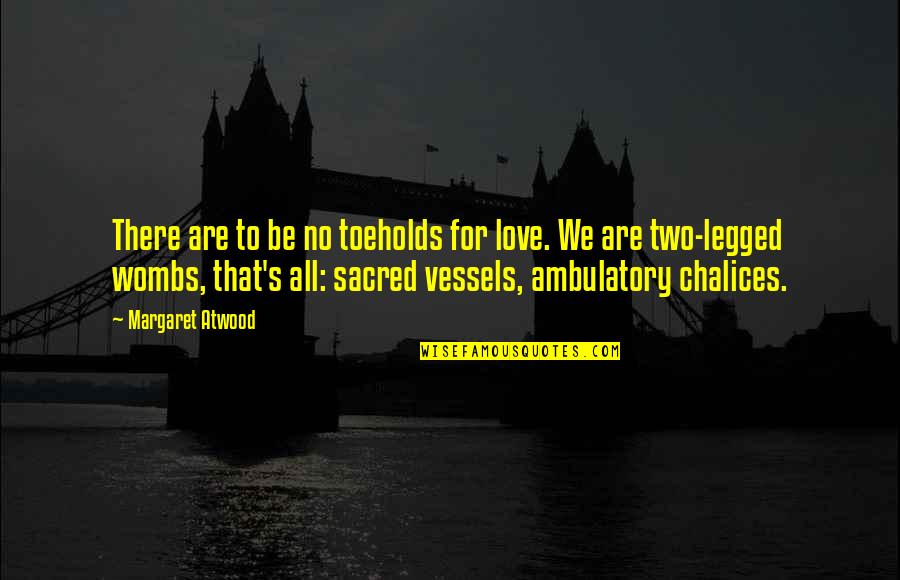 There are to be no toeholds for love. We are two-legged wombs, that's all: sacred vessels, ambulatory chalices. —
Margaret Atwood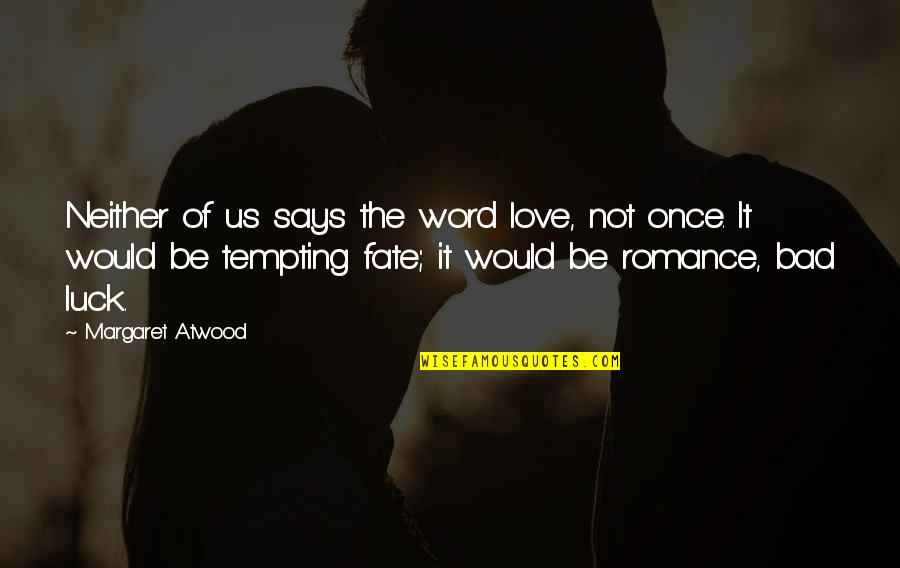 Neither of us says the word love, not once. It would be tempting fate; it would be romance, bad luck. —
Margaret Atwood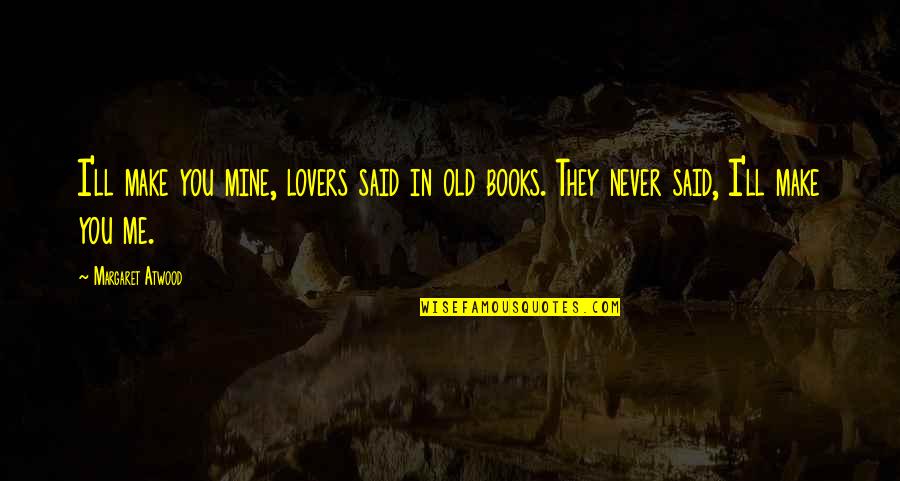 I'll make you mine, lovers said in old books. They never said, I'll make you me. —
Margaret Atwood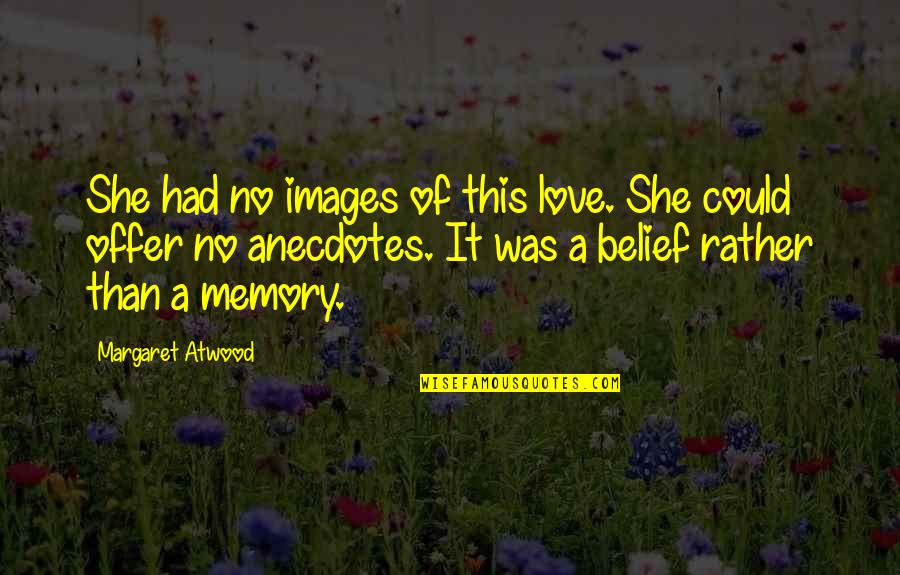 She had no images of this love. She could offer no anecdotes. It was a belief rather than a memory. —
Margaret Atwood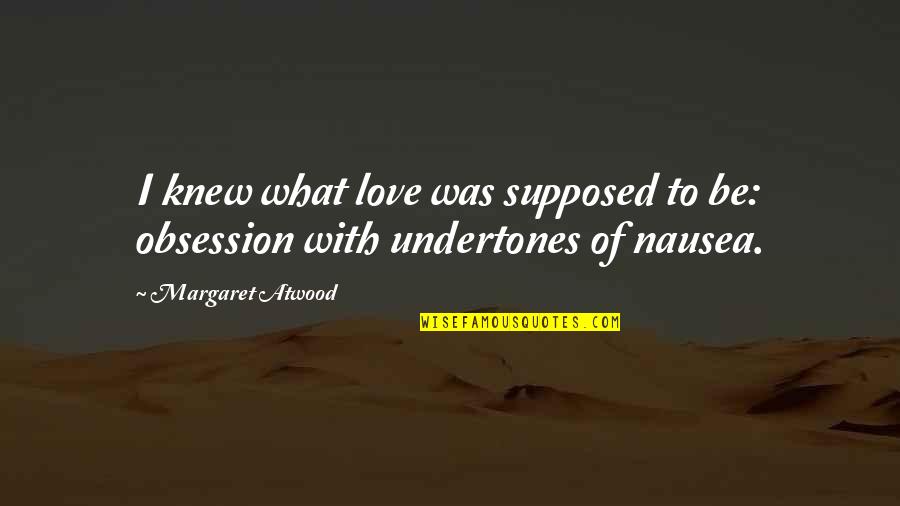 I knew what love was supposed to be: obsession with undertones of nausea. —
Margaret Atwood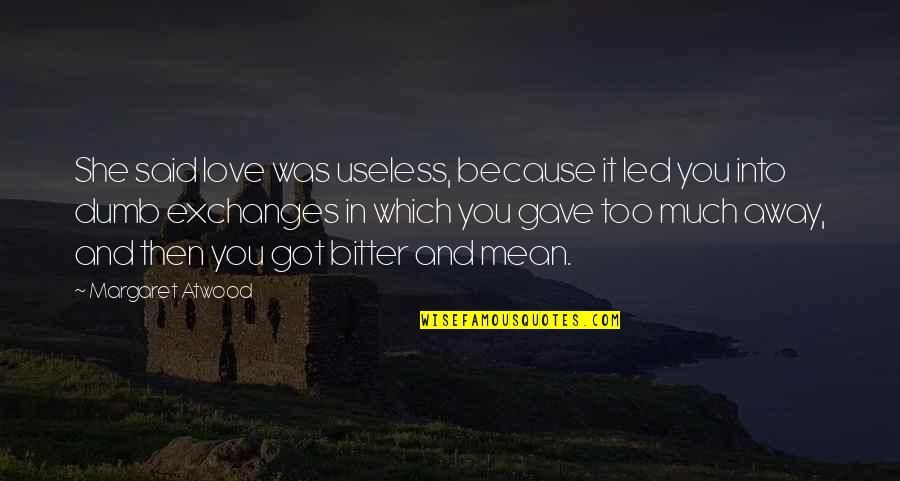 She said love was useless, because it led you into dumb exchanges in which you gave too much away, and then you got bitter and mean. —
Margaret Atwood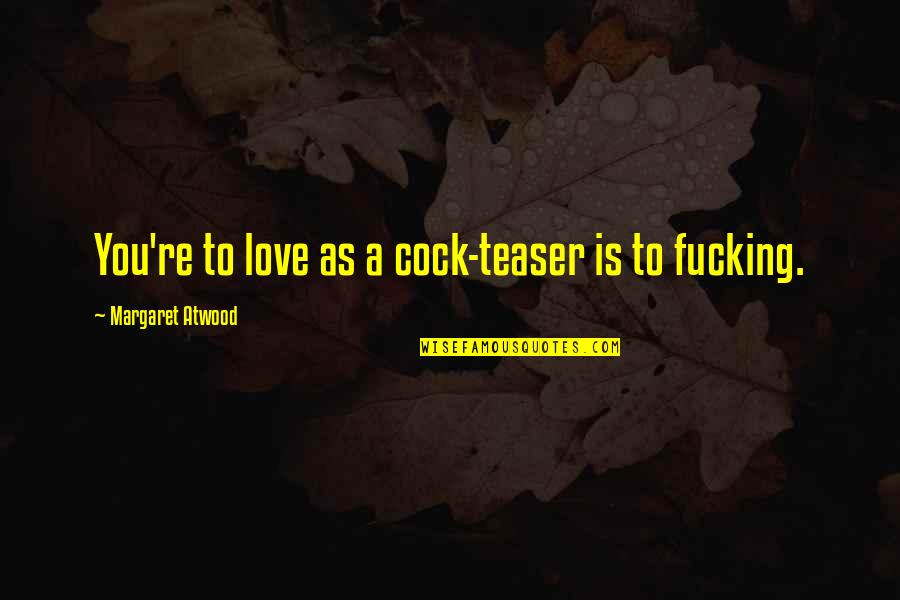 You're to love as a cock-teaser is to fucking. —
Margaret Atwood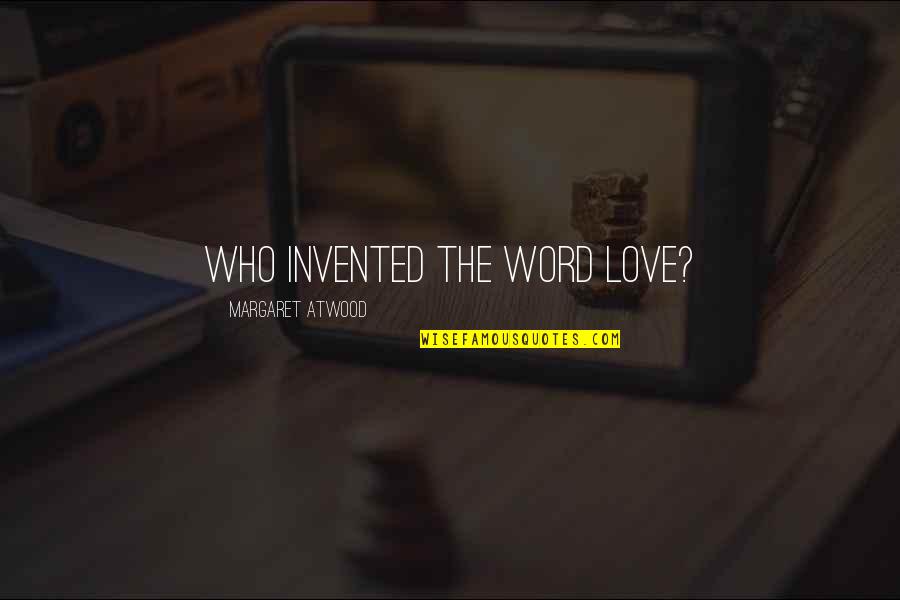 Who invented the word love? —
Margaret Atwood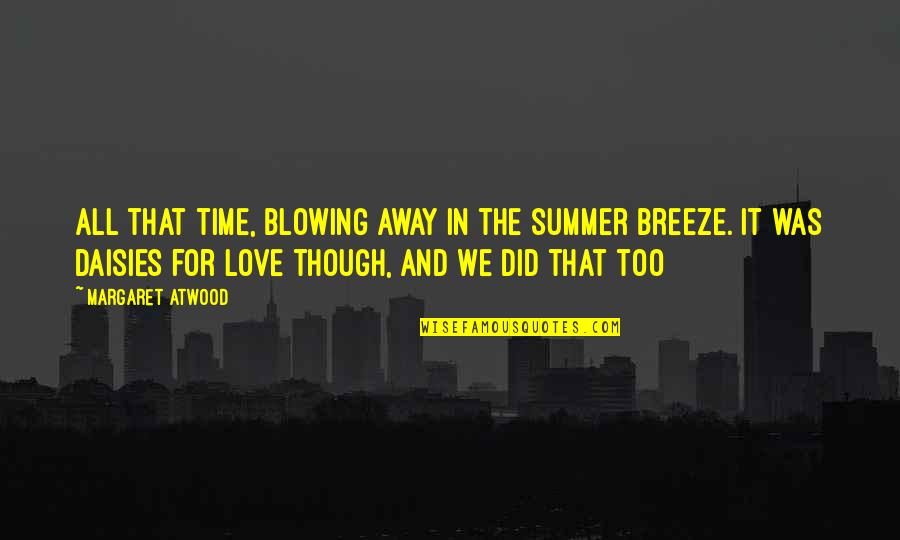 All that time, blowing away in the summer breeze. It was daisies for love though, and we did that too —
Margaret Atwood