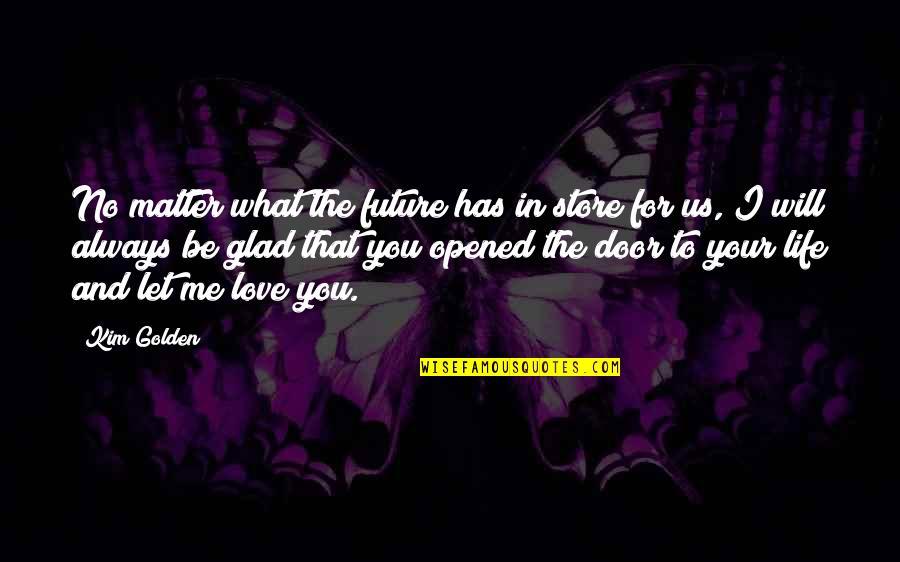 No matter what the future has in store for us, I will always be glad that you opened the door to your life and let me love you.
—
Kim Golden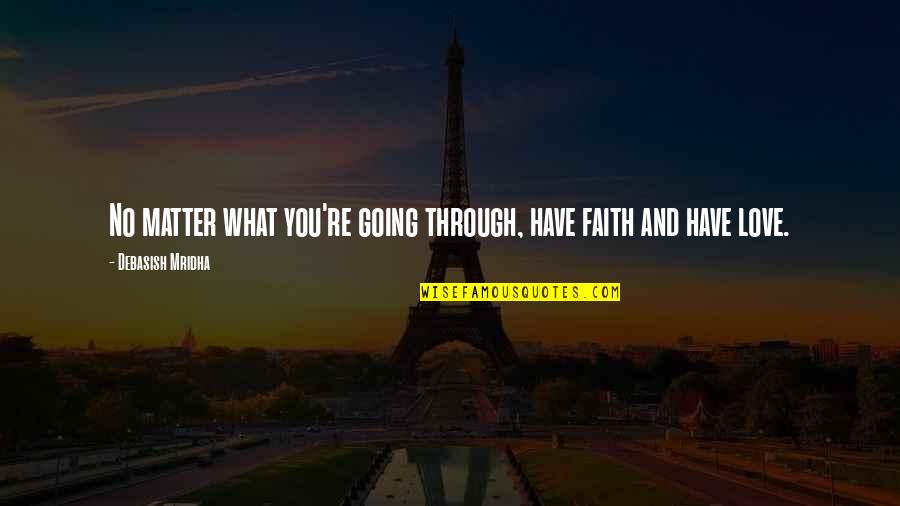 No matter what you're going through, have faith and have love.
—
Debasish Mridha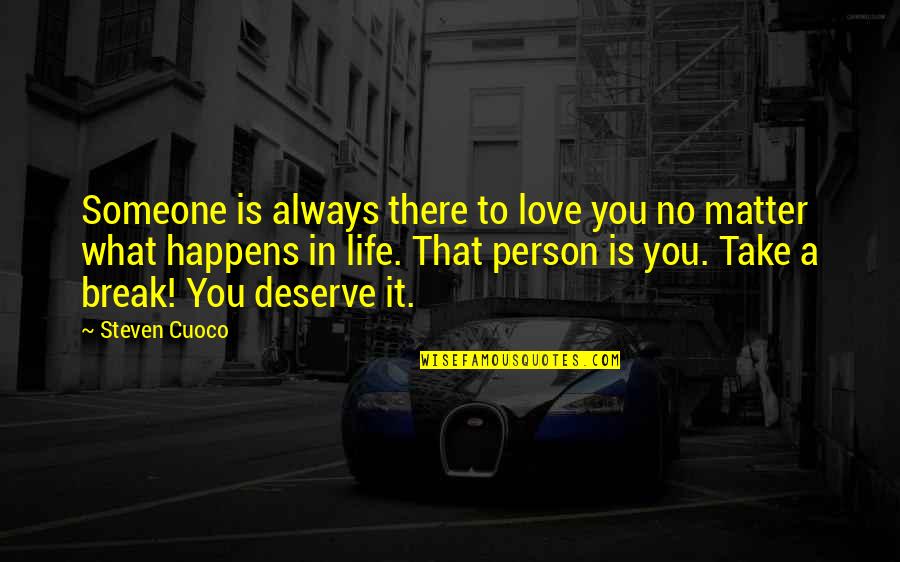 Someone is always there to love you no matter what happens in life. That person is you. Take a break! You deserve it.
—
Steven Cuoco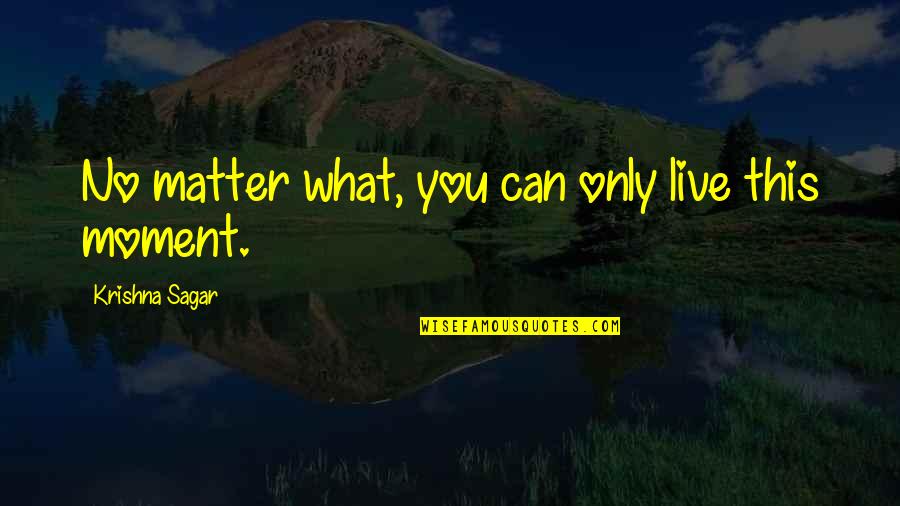 No matter what, you can only live this moment.
—
Krishna Sagar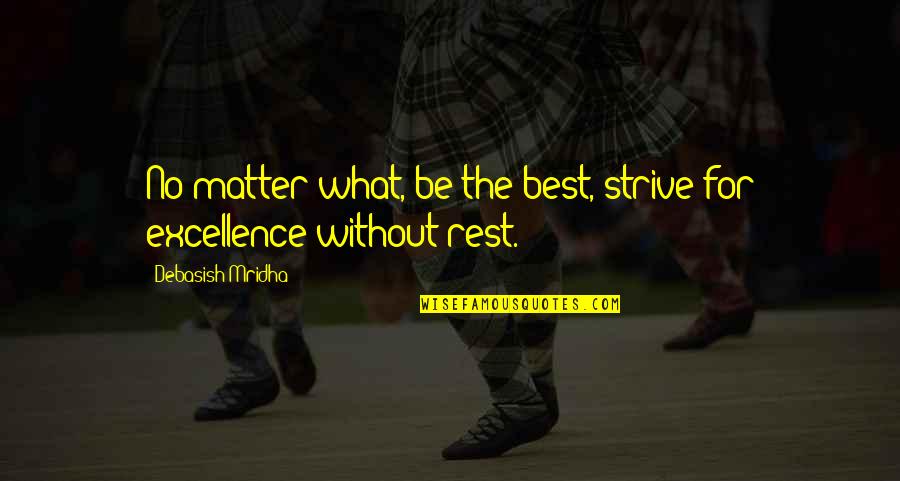 No matter what, be the best, strive for excellence without rest.
—
Debasish Mridha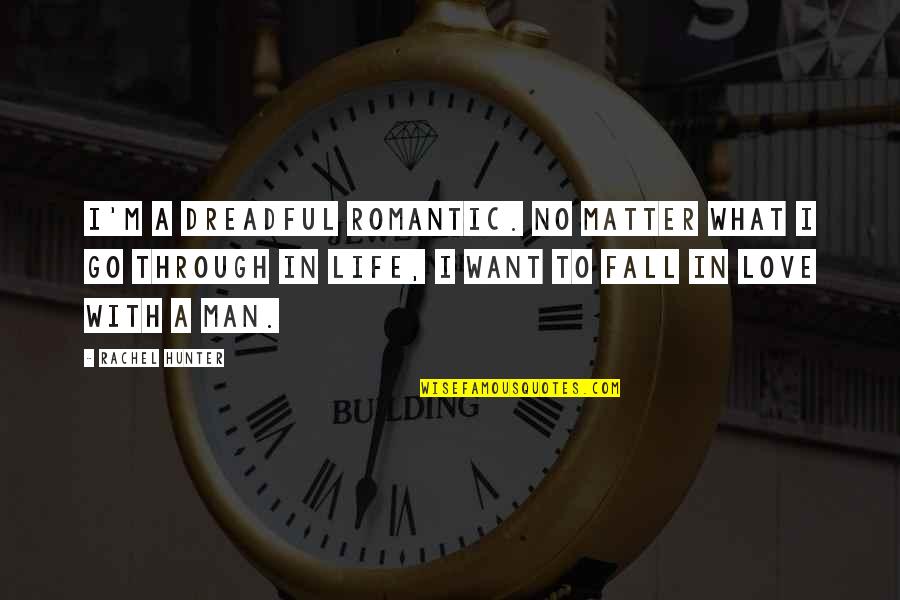 I'm a dreadful romantic. No matter what I go through in life, I want to fall in love with a man.
—
Rachel Hunter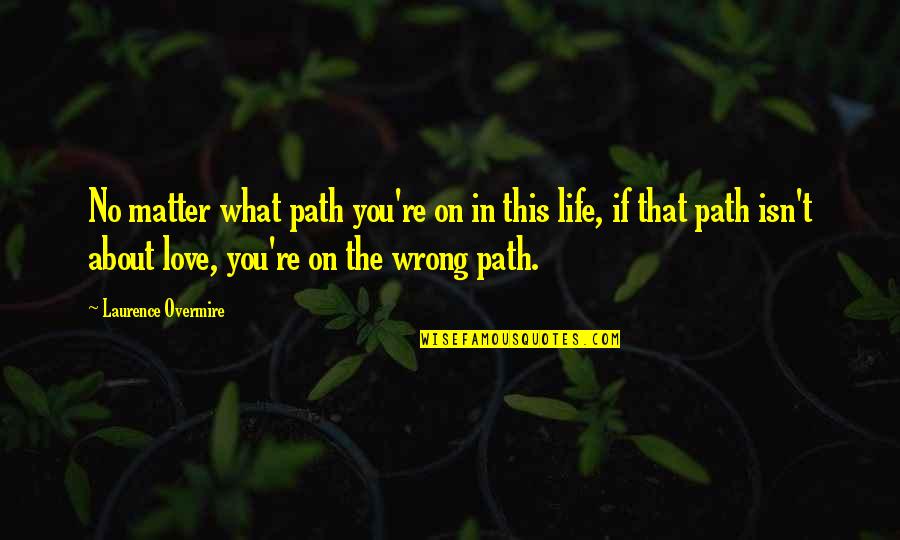 No matter what path you're on in this life, if that path isn't about love, you're on the wrong path.
—
Laurence Overmire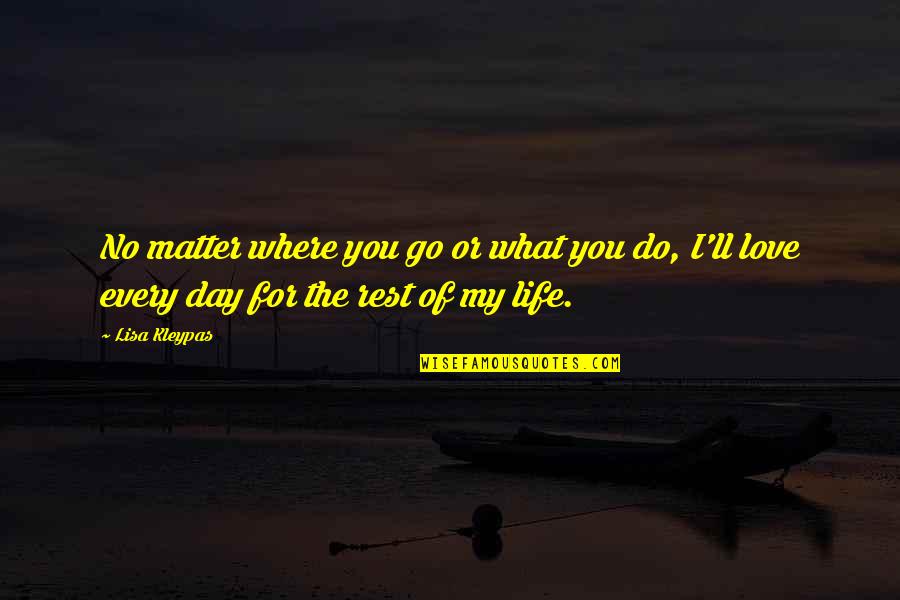 No matter where you go or what you do, I'll love every day for the rest of my life.
—
Lisa Kleypas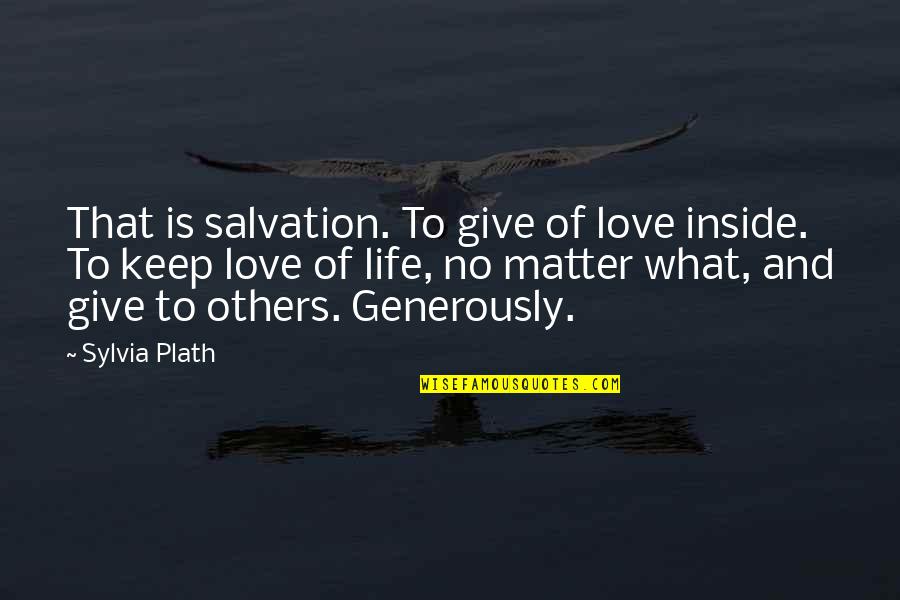 That is salvation. To give of love inside. To keep love of life, no matter what, and give to others. Generously.
—
Sylvia Plath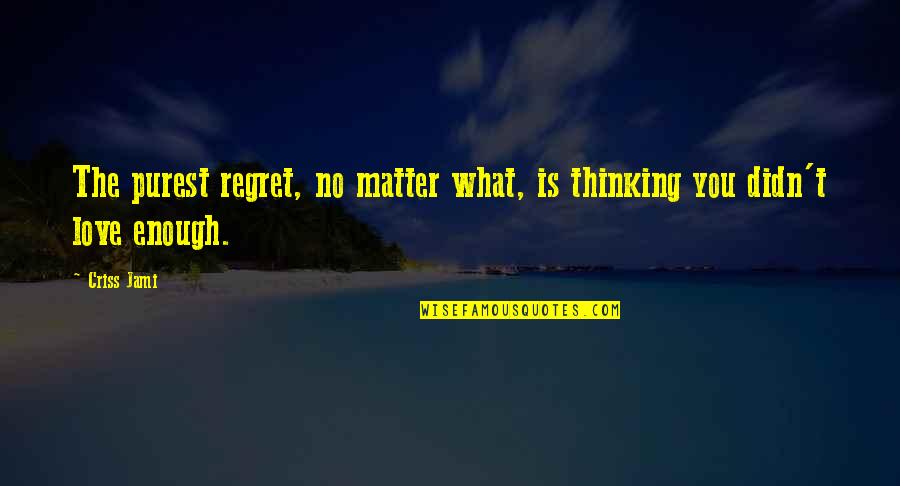 The purest regret, no matter what, is thinking you didn't love enough.
—
Criss Jami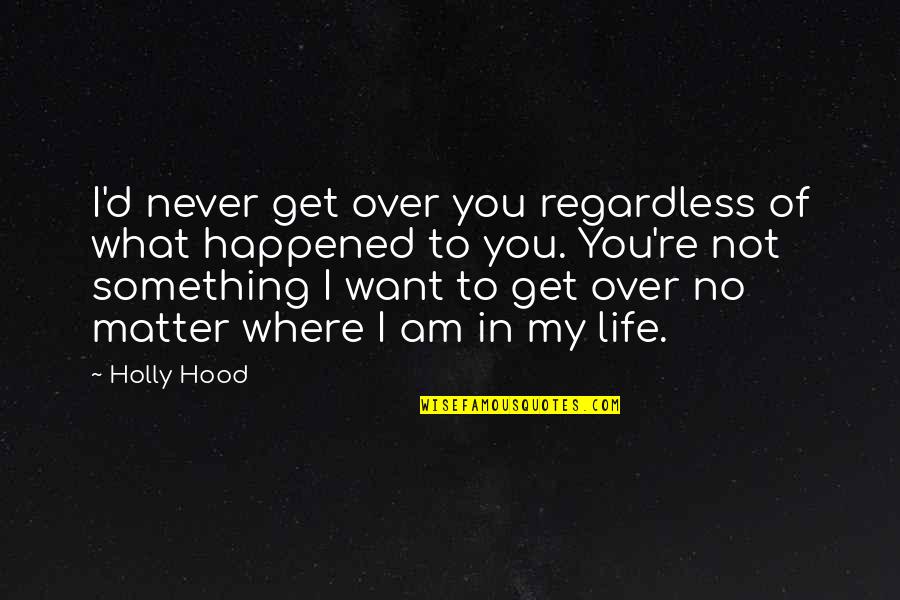 I'd never get over you regardless of what happened to you. You're not something I want to get over no matter where I am in my life.
—
Holly Hood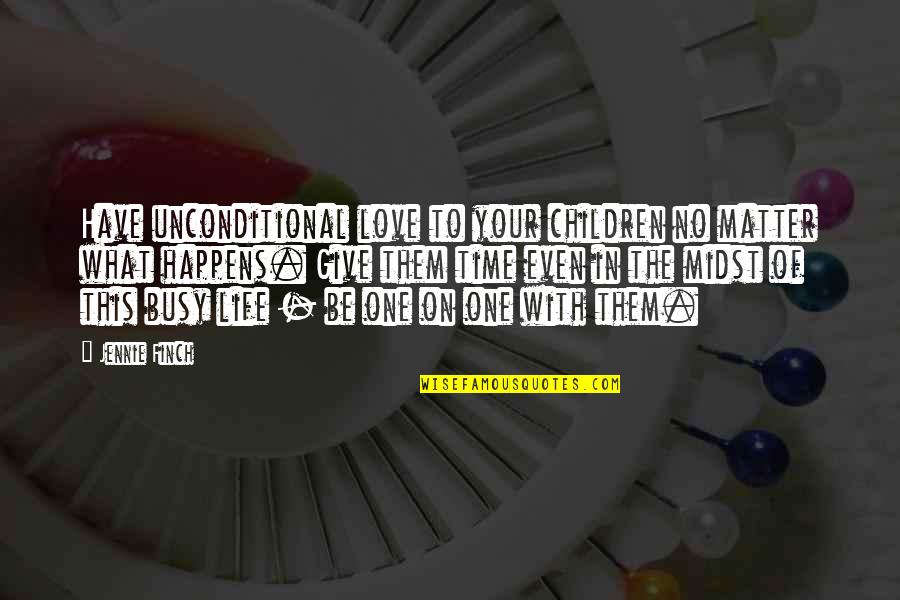 Have unconditional love to your children no matter what happens. Give them time even in the midst of this busy life - be one on one with them.
—
Jennie Finch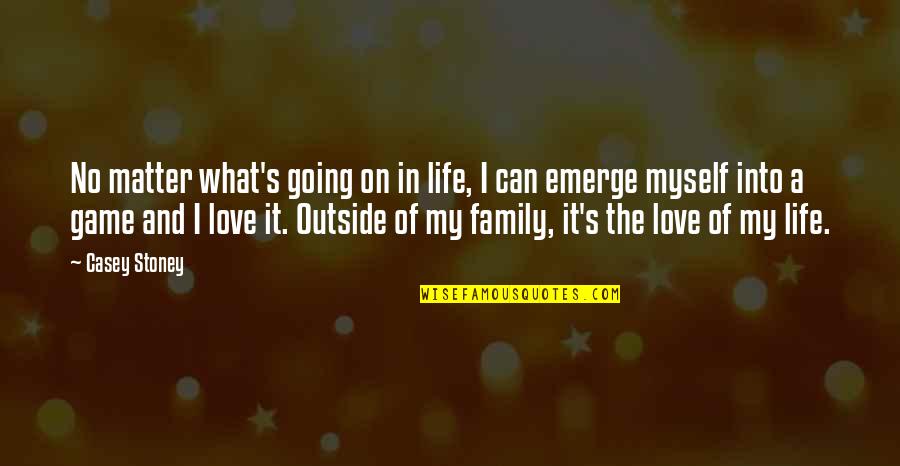 No matter what's going on in life, I can emerge myself into a game and I love it. Outside of my family, it's the love of my life. —
Casey Stoney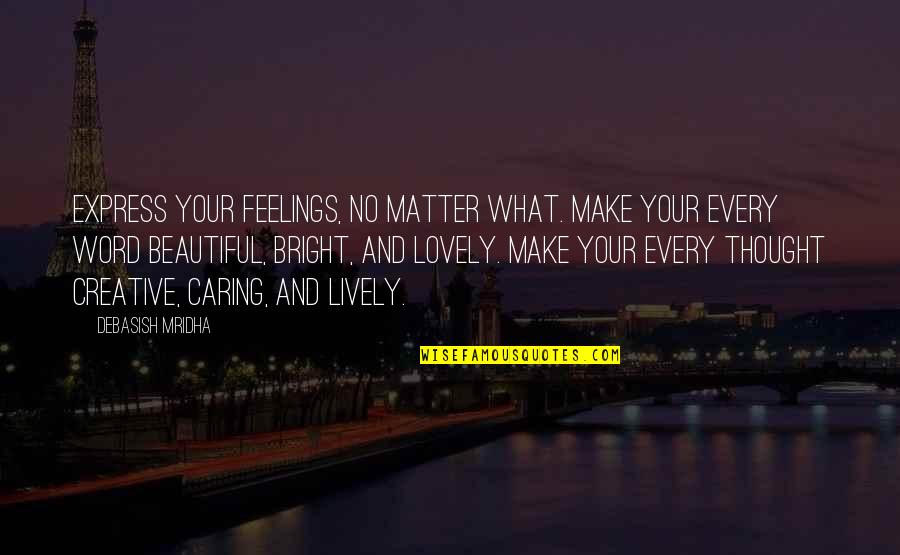 Express your feelings, no matter what. Make your every word beautiful, bright, and lovely. Make your every thought creative, caring, and lively. —
Debasish Mridha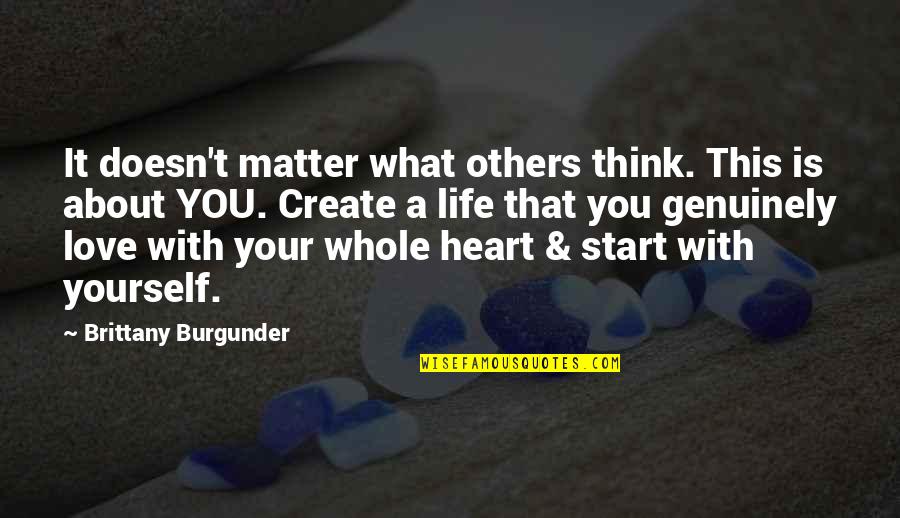 It doesn't matter what others think. This is about YOU. Create a life that you genuinely love with your whole heart & start with yourself. —
Brittany Burgunder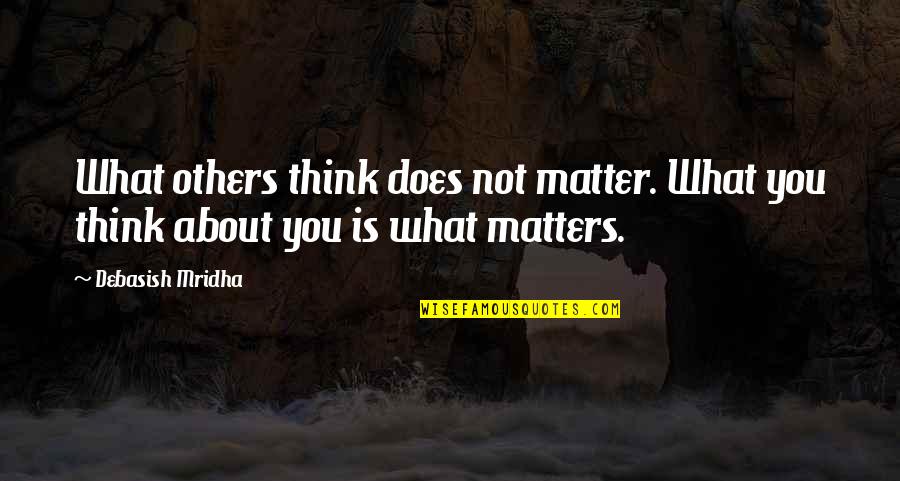 What others think does not matter. What you think about you is what matters. —
Debasish Mridha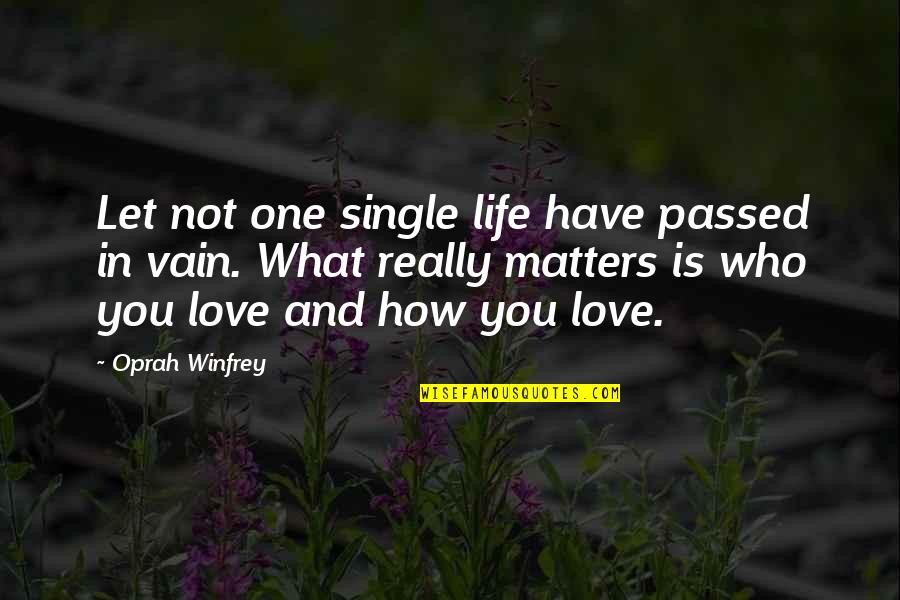 Let not one single life have passed in vain. What really matters is who you love and how you love. —
Oprah Winfrey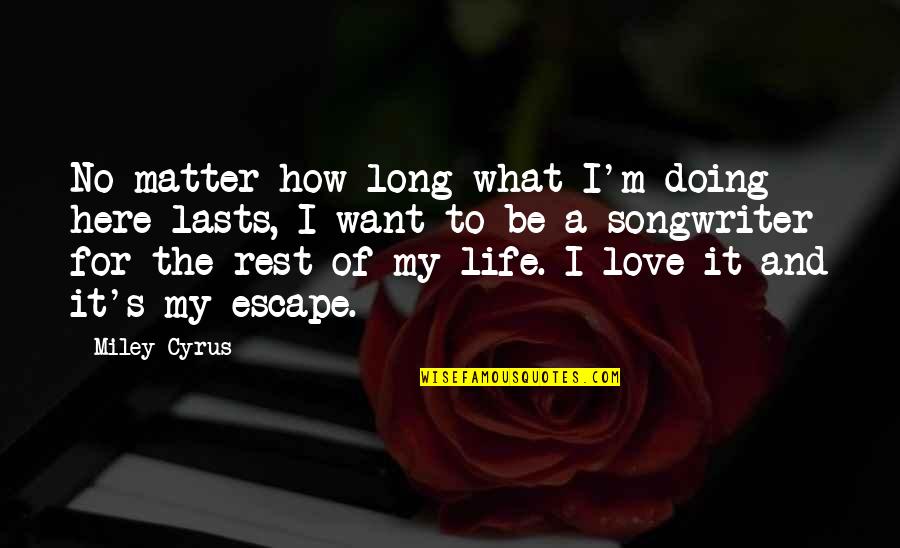 No matter how long what I'm doing here lasts, I want to be a songwriter for the rest of my life. I love it and it's my escape. —
Miley Cyrus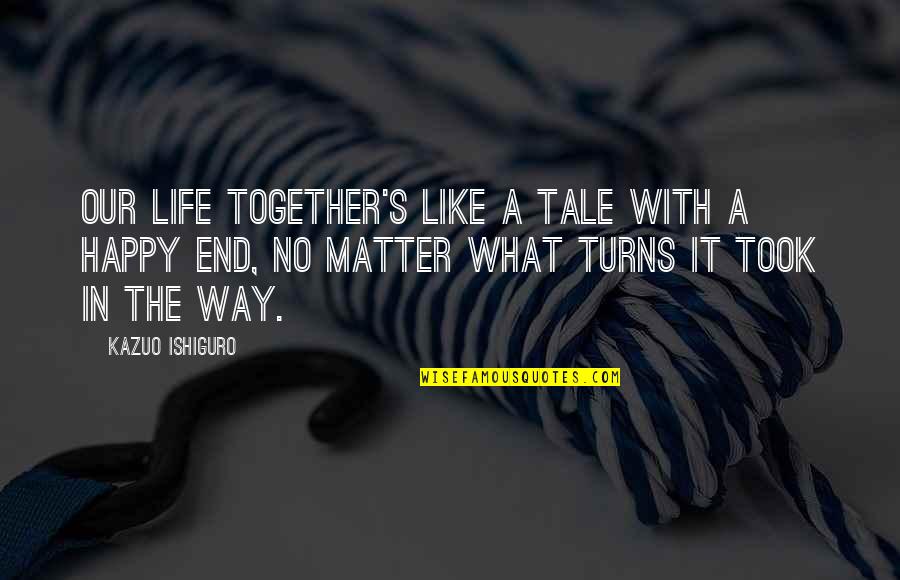 Our life together's like a tale with a happy end, no matter what turns it took in the way. —
Kazuo Ishiguro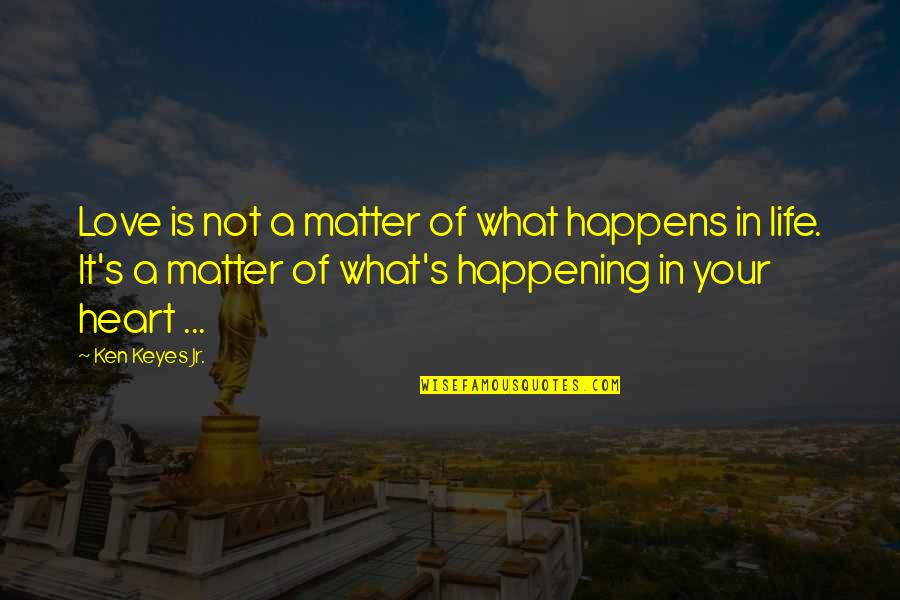 Love is not a matter of what happens in life. It's a matter of what's happening in your heart ... —
Ken Keyes Jr.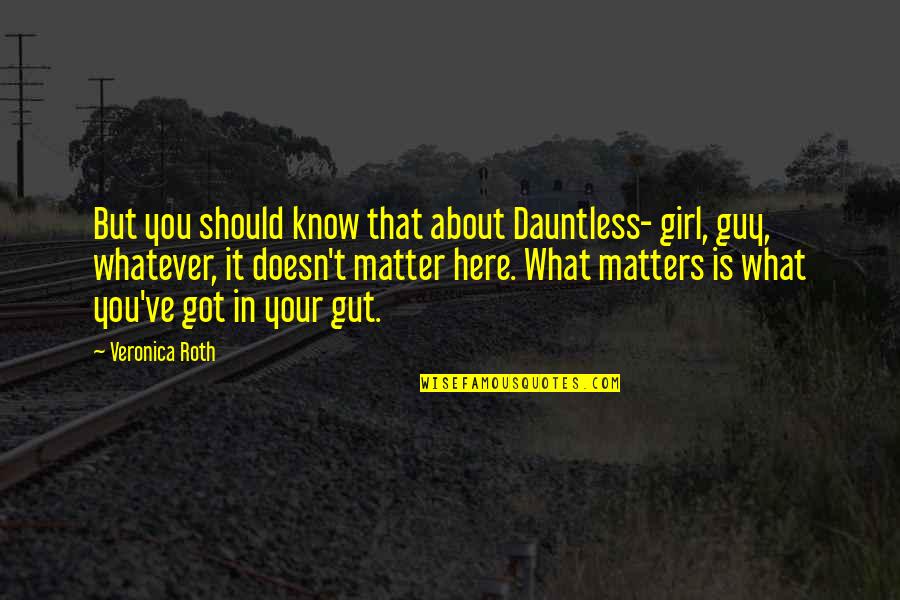 But you should know that about Dauntless- girl, guy, whatever, it doesn't matter here. What matters is what you've got in your gut. —
Veronica Roth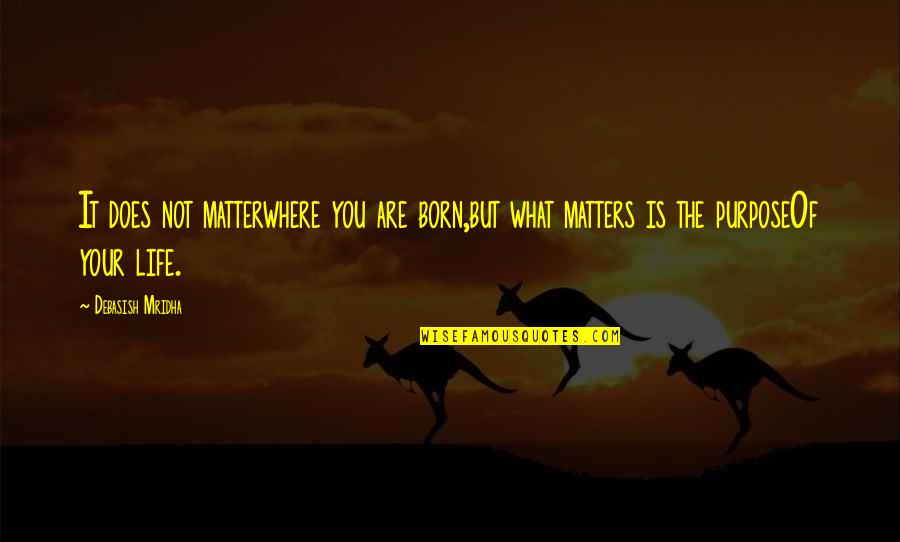 It does not matter
where you are born,
but what matters is the purpose
Of your life. —
Debasish Mridha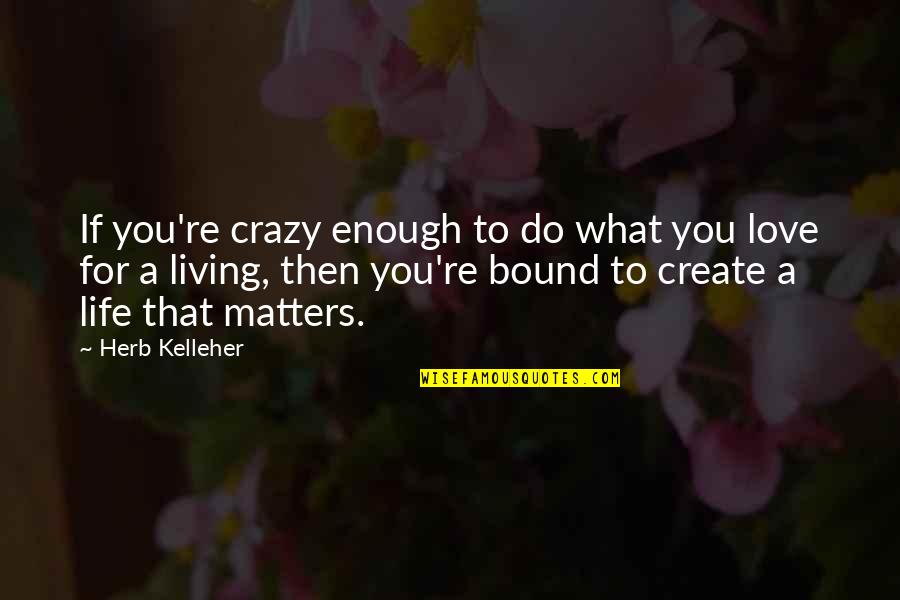 If you're crazy enough to do what you love for a living, then you're bound to create a life that matters. —
Herb Kelleher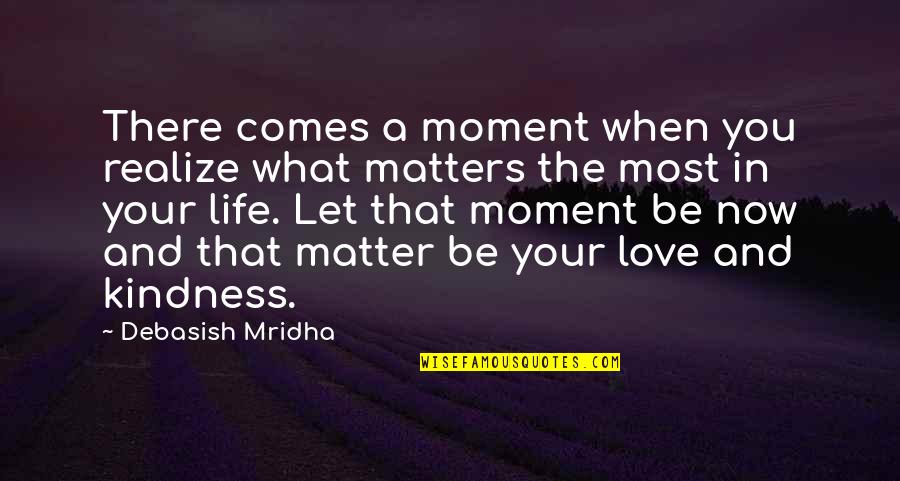 There comes a moment when you realize what matters the most in your life. Let that moment be now and that matter be your love and kindness. —
Debasish Mridha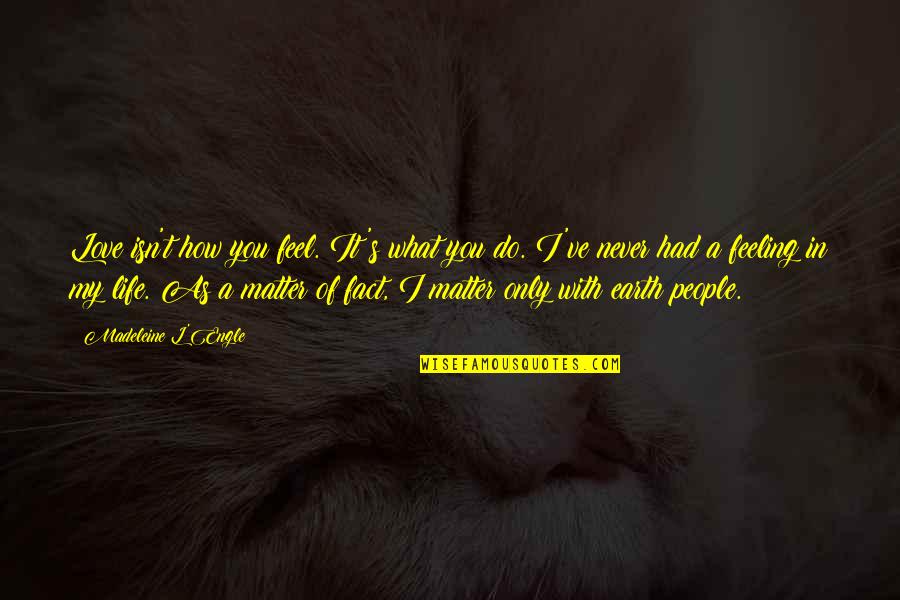 Love isn't how you feel. It's what you do. I've never had a feeling in my life. As a matter of fact, I matter only with earth people. —
Madeleine L'Engle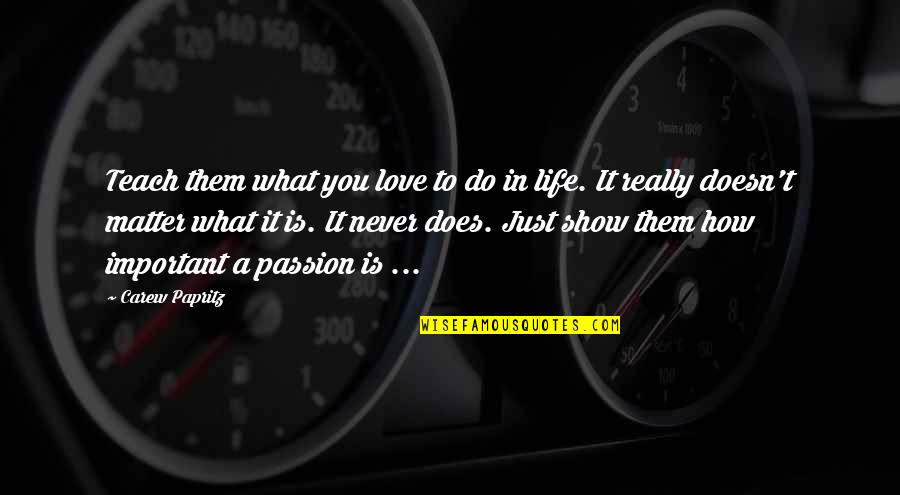 Teach them what you love to do in life. It really doesn't matter what it is. It never does. Just show them how important a passion is ... —
Carew Papritz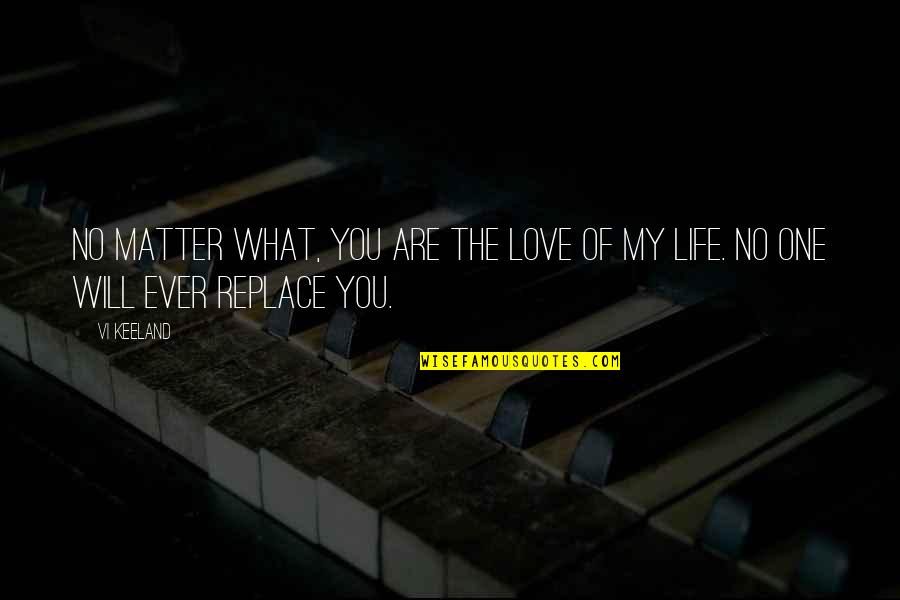 No matter what, you are the love of my life. No one will ever replace you. —
Vi Keeland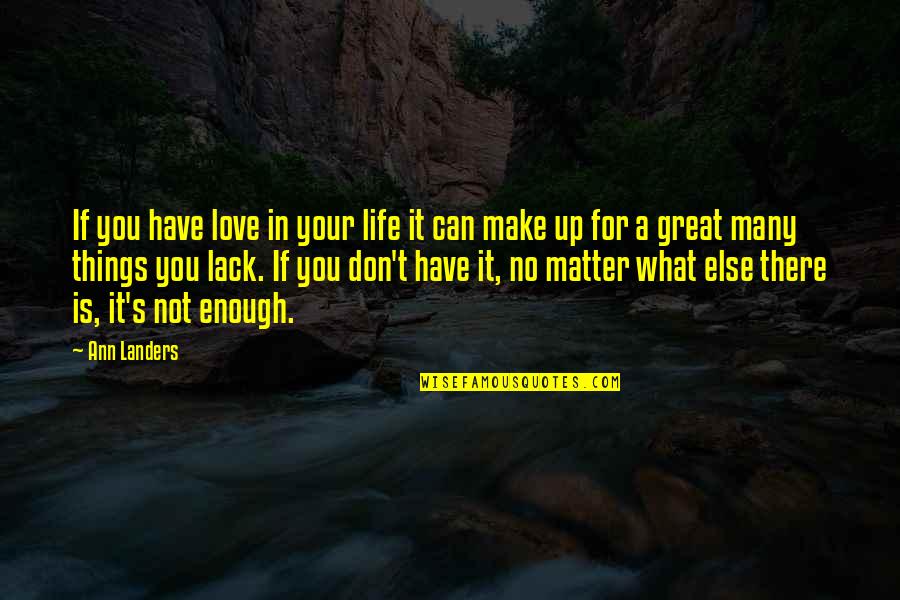 If you have love in your life it can make up for a great many things you lack. If you don't have it, no matter what else there is, it's not enough. —
Ann Landers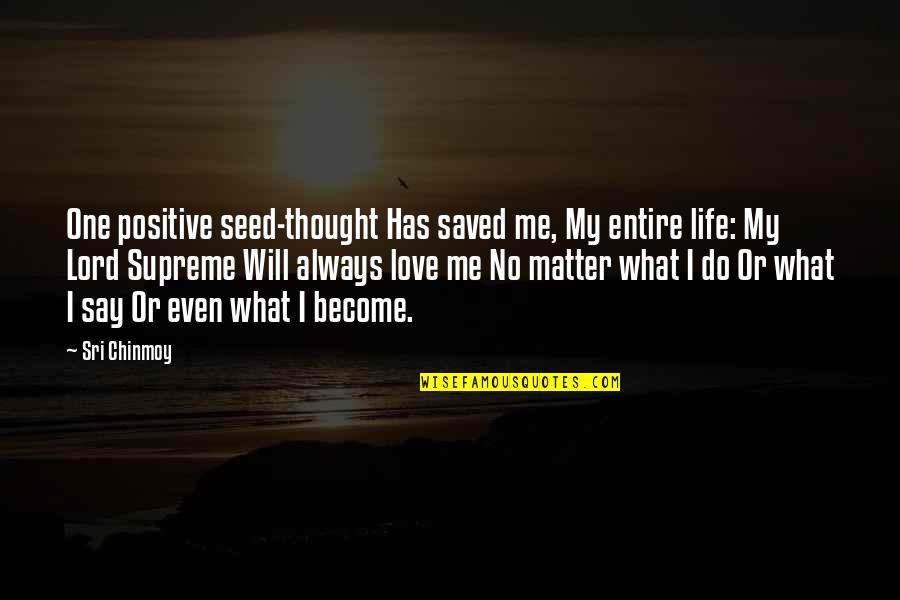 One positive seed-thought Has saved me, My entire life: My Lord Supreme Will always love me No matter what I do Or what I say Or even what I become. —
Sri Chinmoy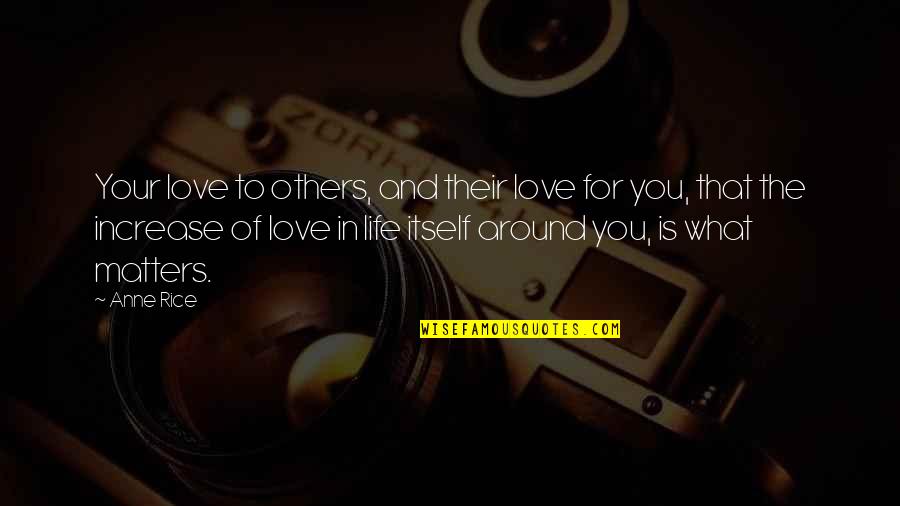 Your love to others, and their love for you, that the increase of love in life itself around you, is what matters. —
Anne Rice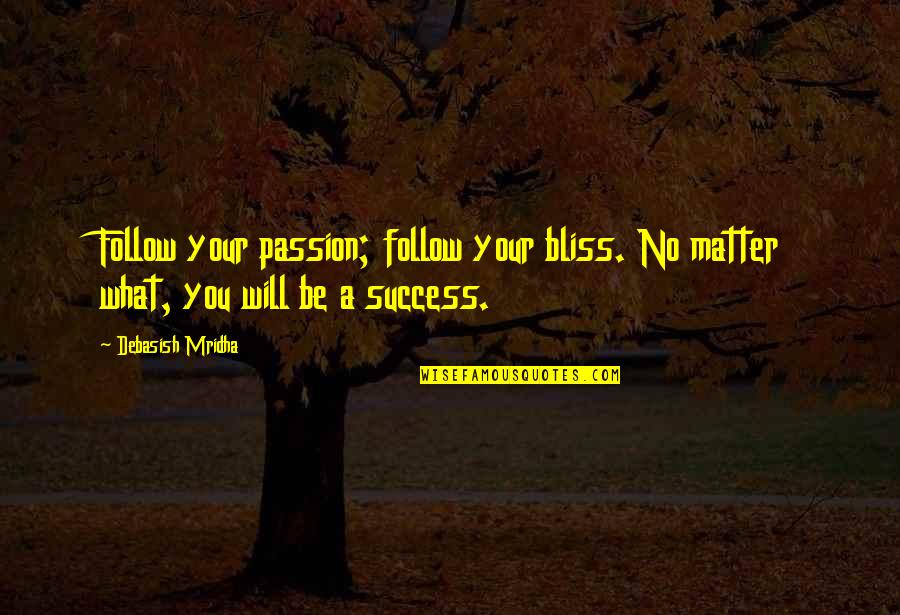 Follow your passion; follow your bliss. No matter what, you will be a success. —
Debasish Mridha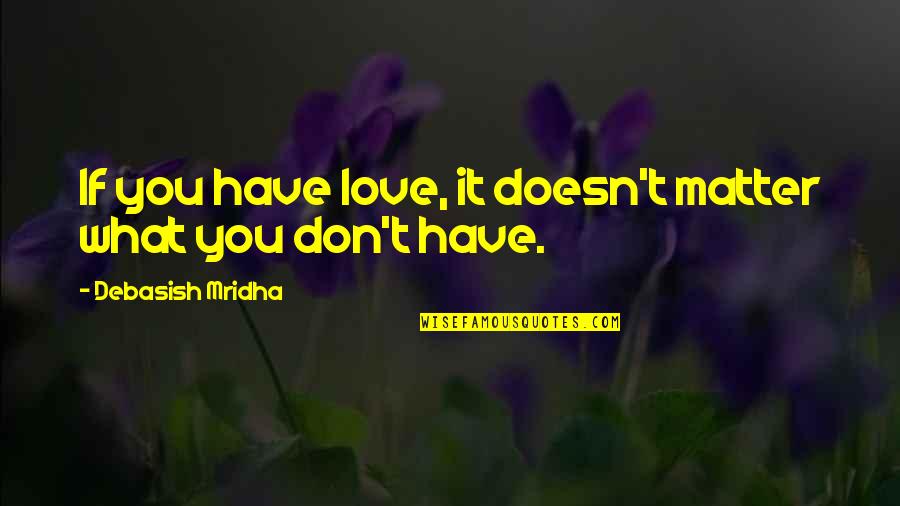 If you have love, it doesn't matter what you don't have. —
Debasish Mridha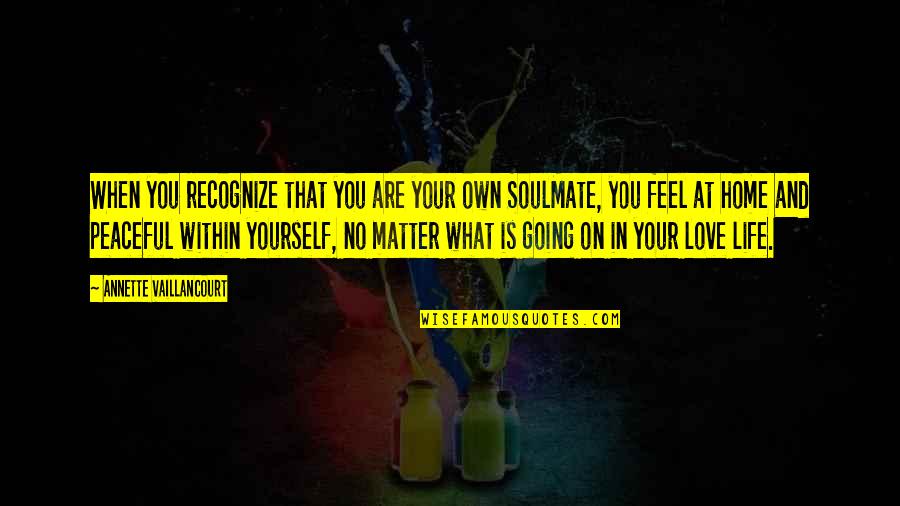 When you recognize that you are your own SoulMate, you feel at home and peaceful within yourself, no matter what is going on in your love life. —
Annette Vaillancourt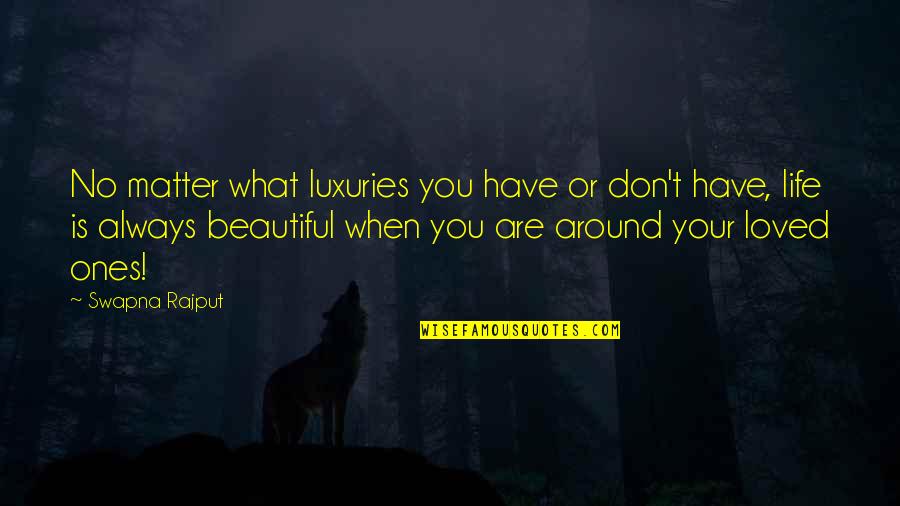 No matter what luxuries you have or don't have, life is always beautiful when you are around your loved ones! —
Swapna Rajput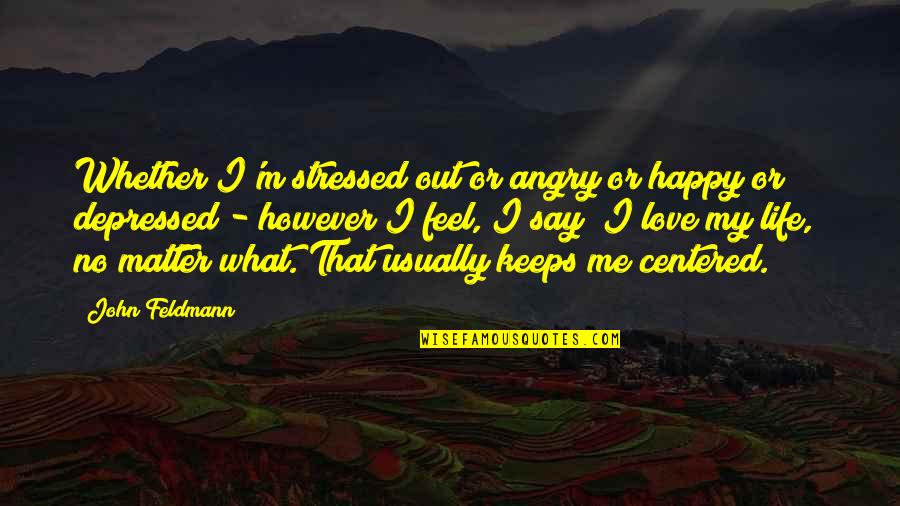 Whether I'm stressed out or angry or happy or depressed - however I feel, I say "I love my life," no matter what. That usually keeps me centered. —
John Feldmann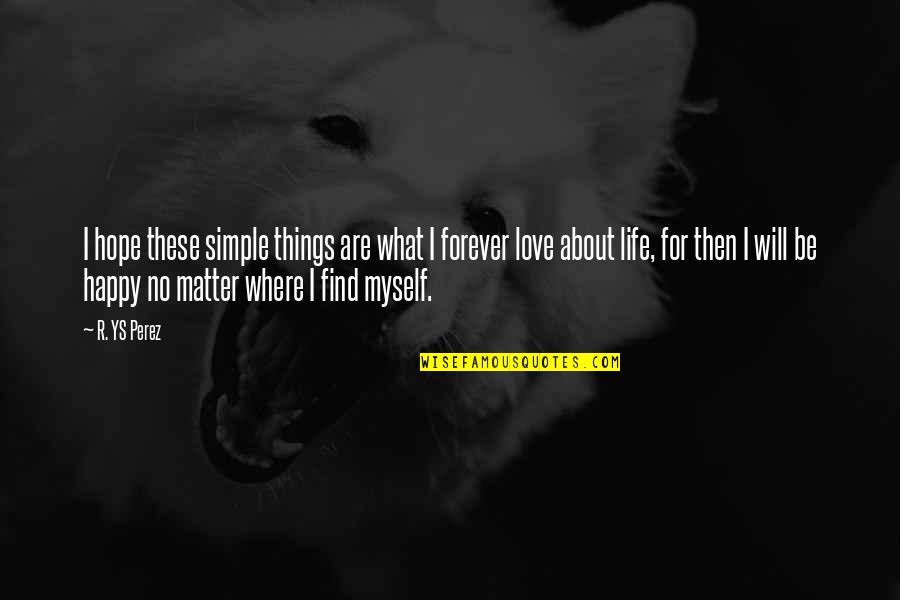 I hope these simple things are what I forever love about life, for then I will be happy no matter where I find myself. —
R. YS Perez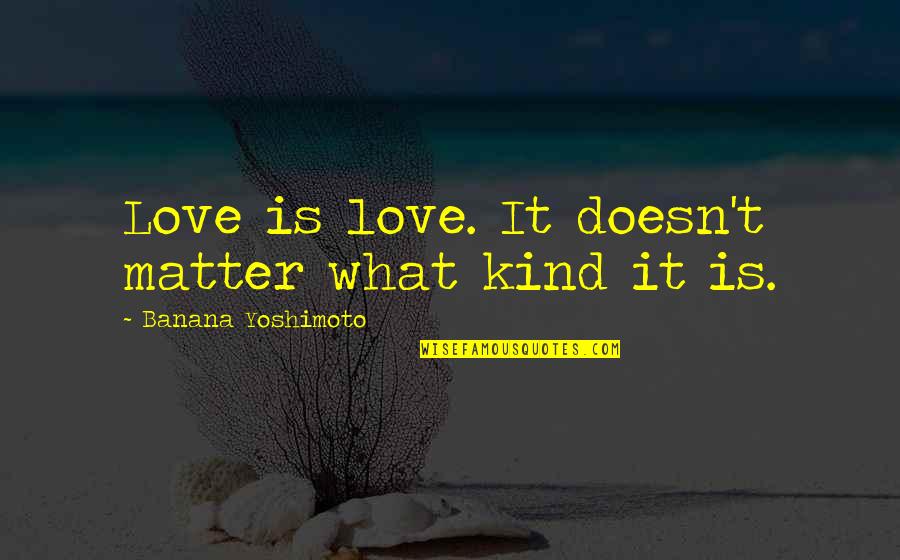 Love is love. It doesn't matter what kind it is. —
Banana Yoshimoto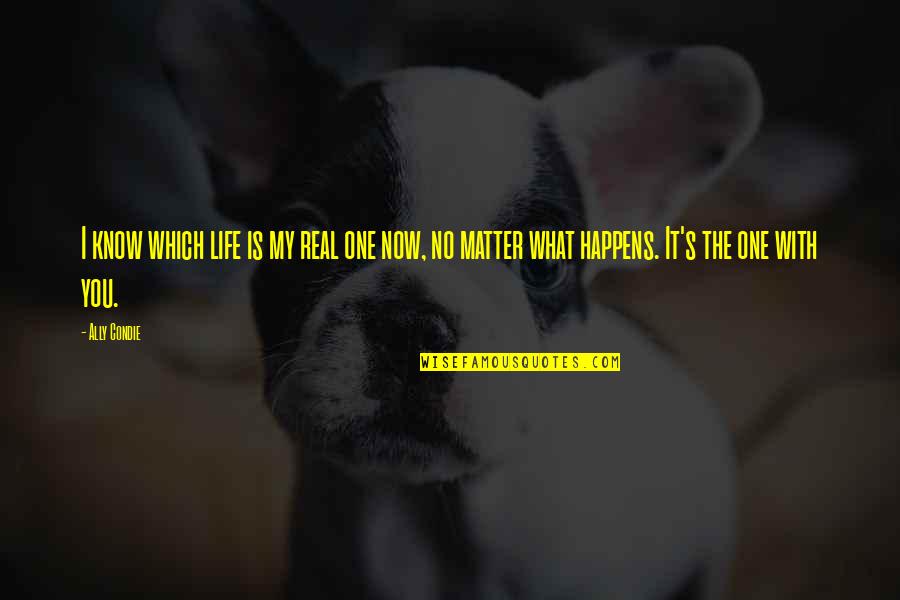 I know which life is my real one now, no matter what happens. It's the one with you. —
Ally Condie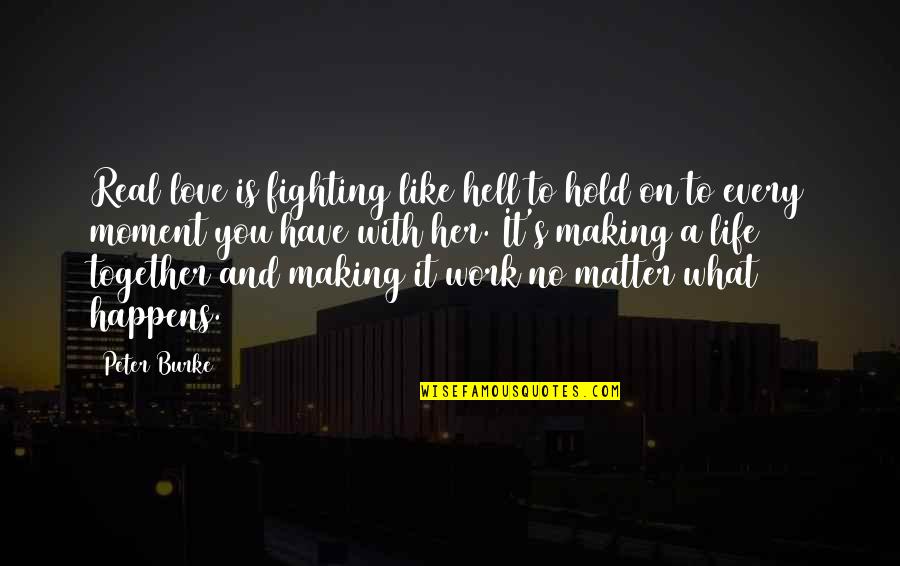 Real love is fighting like hell to hold on to every moment you have with her. It's making a life together and making it work no matter what happens. —
Peter Burke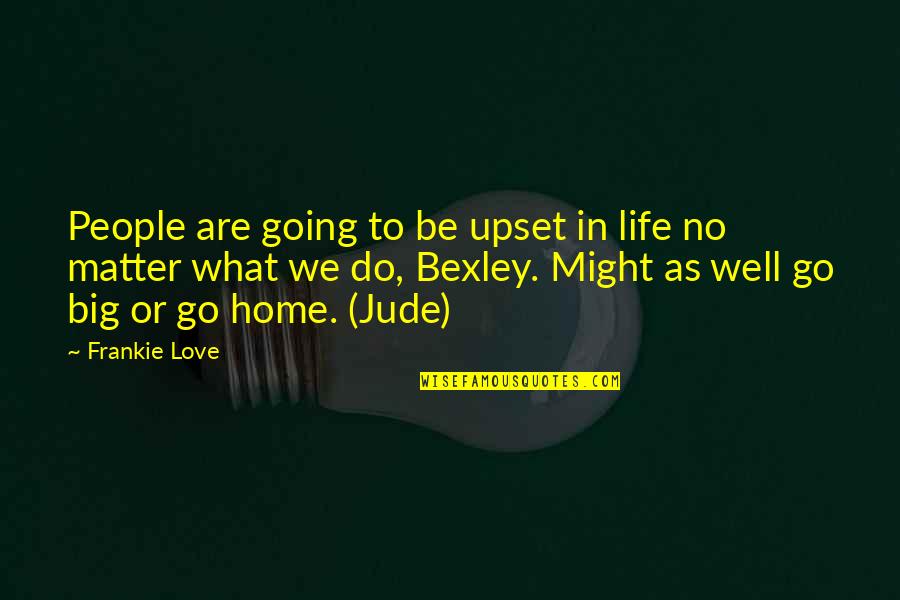 People are going to be upset in life no matter what we do, Bexley. Might as well go big or go home. (Jude) —
Frankie Love