Love Can Happen Quotes
Collection of top 50 famous quotes about Love Can Happen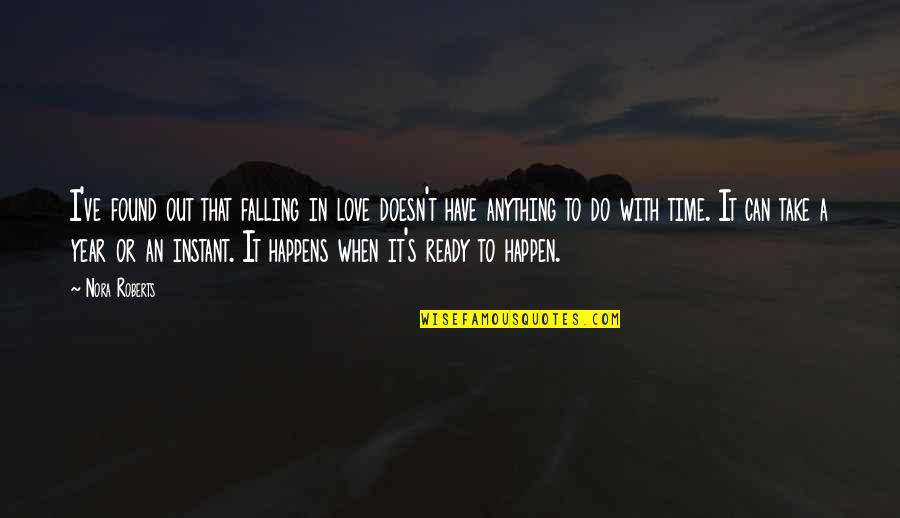 I've found out that falling in love doesn't have anything to do with time. It can take a year or an instant. It happens when it's ready to happen.
—
Nora Roberts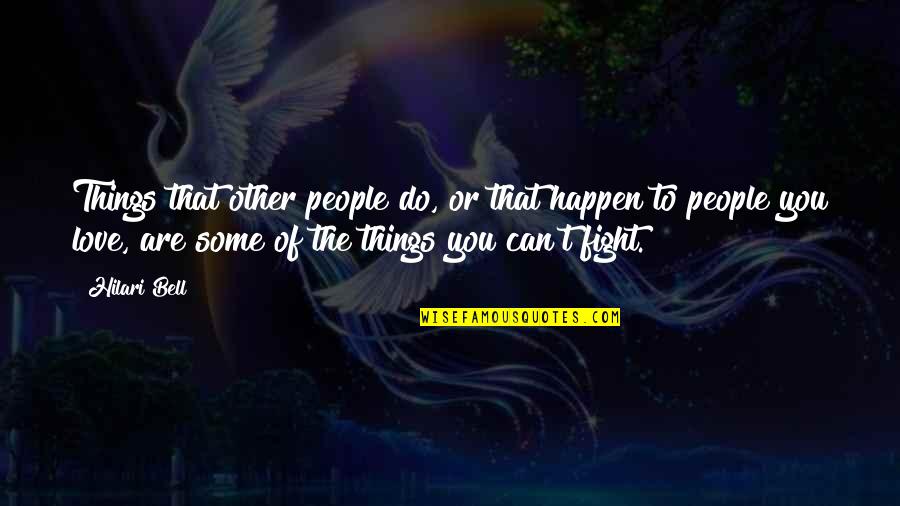 Things that other people do, or that happen to people you love, are some of the things you can't fight.
—
Hilari Bell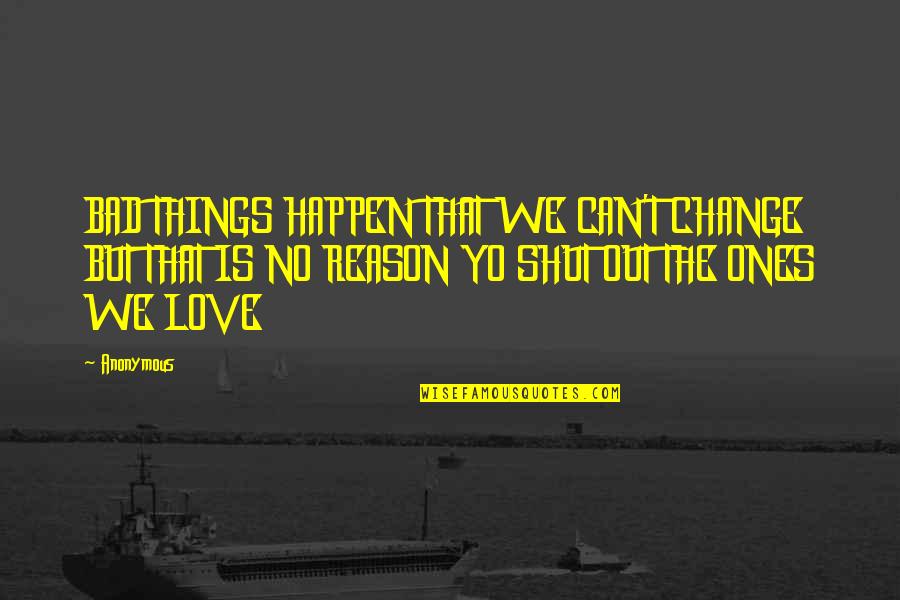 BAD THINGS HAPPEN THAT WE CAN'T CHANGE BUT THAT IS NO REASON YO SHUT OUT THE ONES WE LOVE
—
Anonymous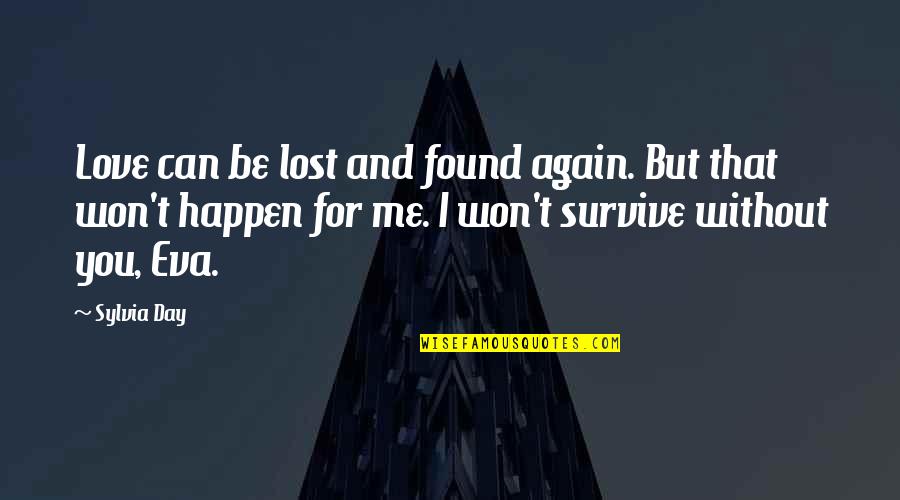 Love can be lost and found again. But that won't happen for me. I won't survive without you, Eva.
—
Sylvia Day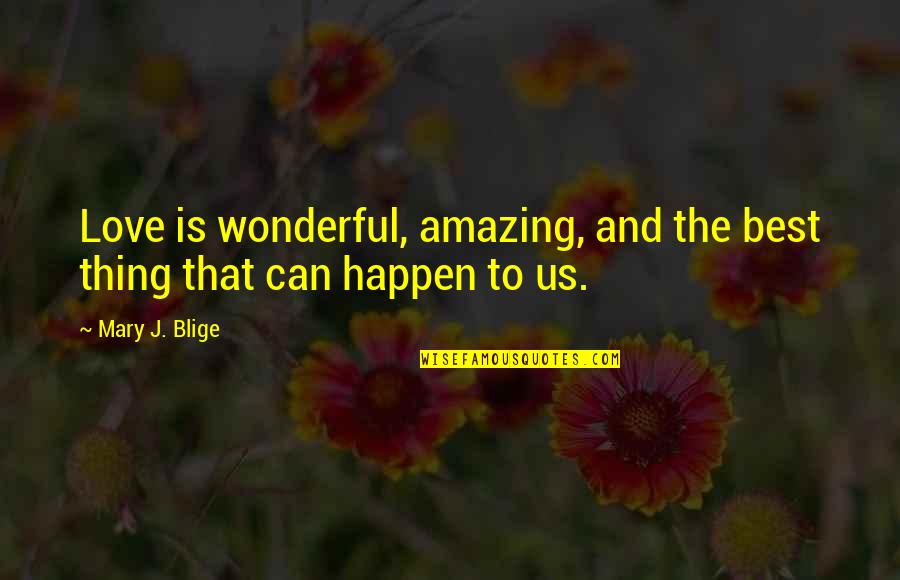 Love is wonderful, amazing, and the best thing that can happen to us.
—
Mary J. Blige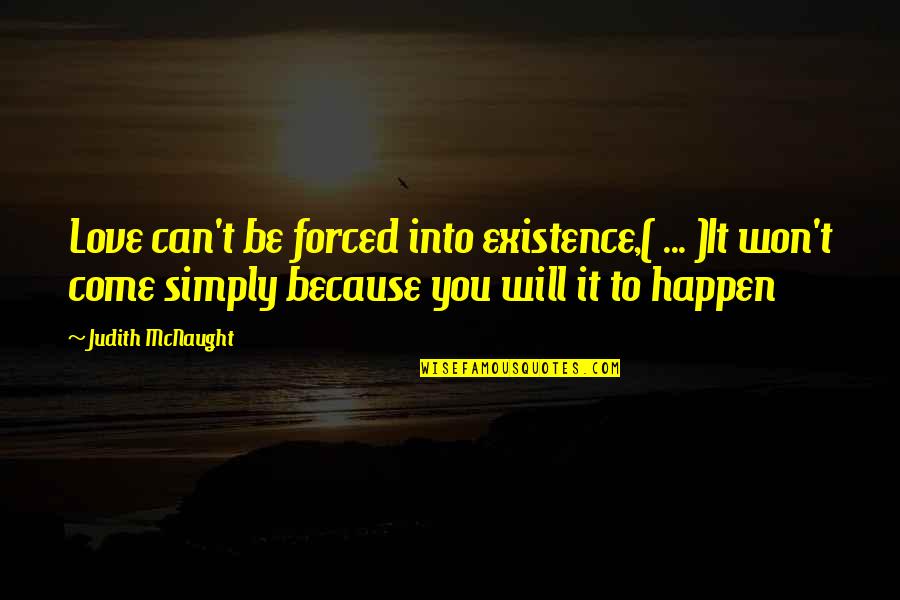 Love can't be forced into existence,( ... )It won't come simply because you will it to happen
—
Judith McNaught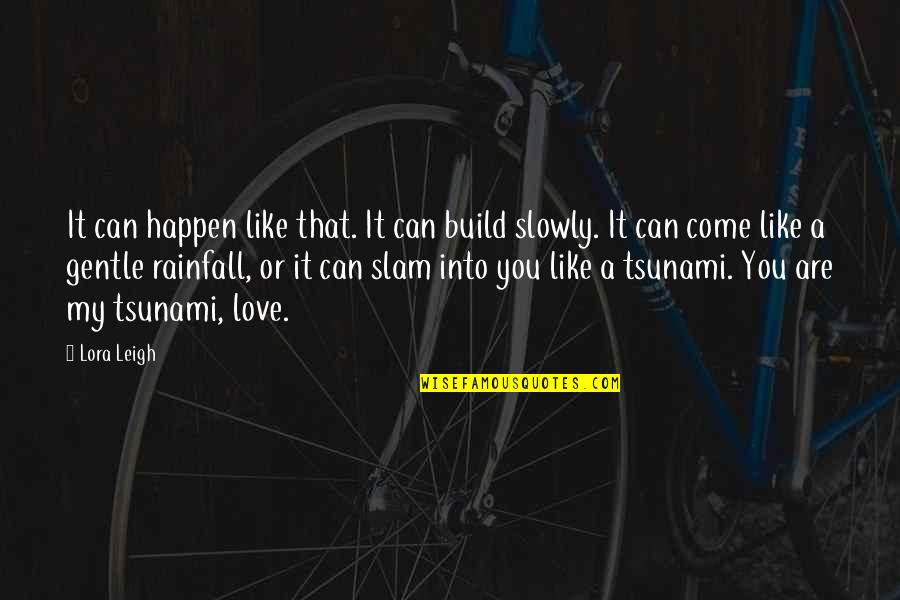 It can happen like that. It can build slowly. It can come like a gentle rainfall, or it can slam into you like a tsunami. You are my tsunami, love.
—
Lora Leigh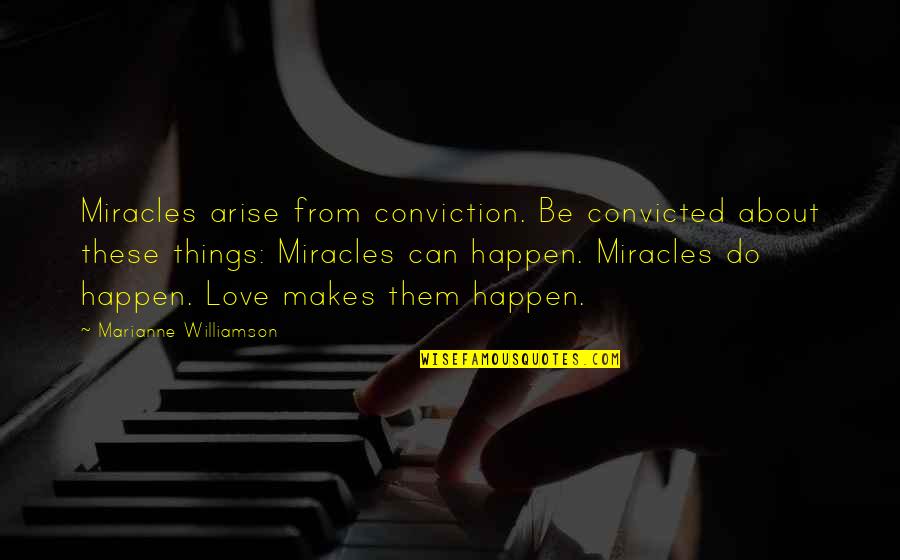 Miracles arise from conviction. Be convicted about these things: Miracles can happen. Miracles do happen. Love makes them happen.
—
Marianne Williamson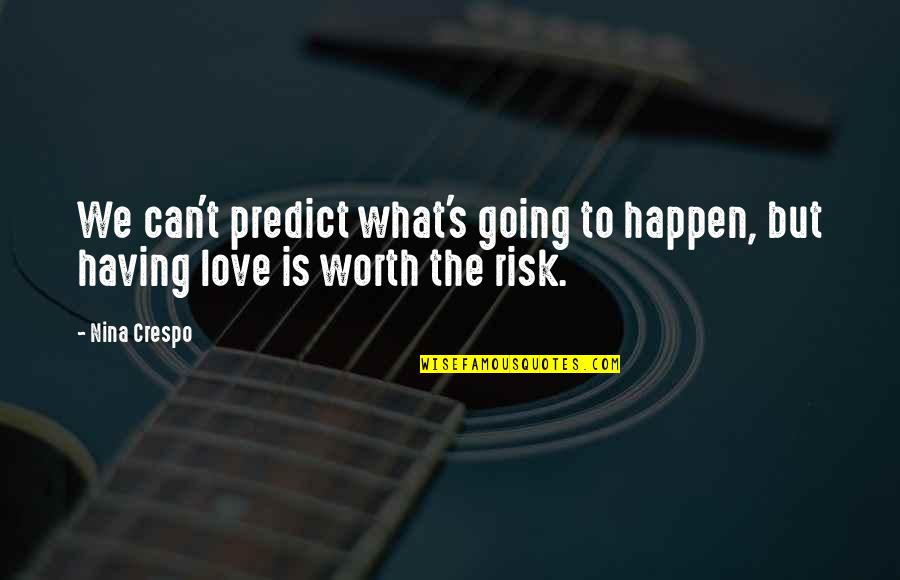 We can't predict what's going to happen, but having love is worth the risk.
—
Nina Crespo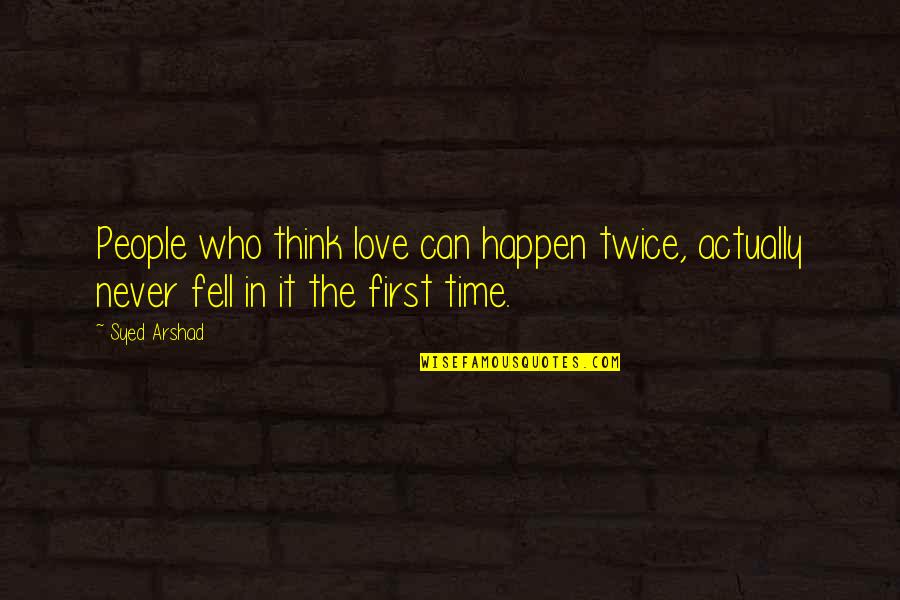 People who think
love can happen
twice, actually never fell in it the first time. —
Syed Arshad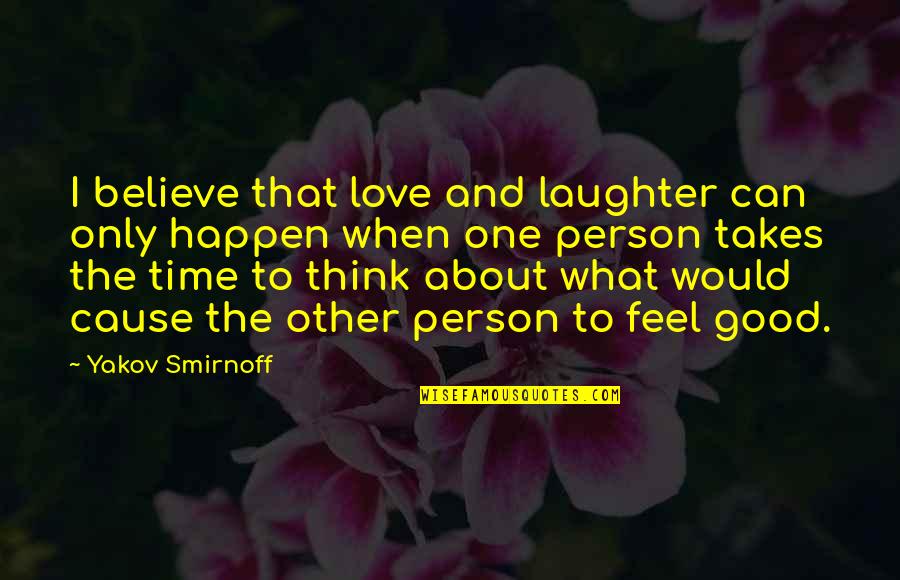 I believe that love and laughter can only happen when one person takes the time to think about what would cause the other person to feel good. —
Yakov Smirnoff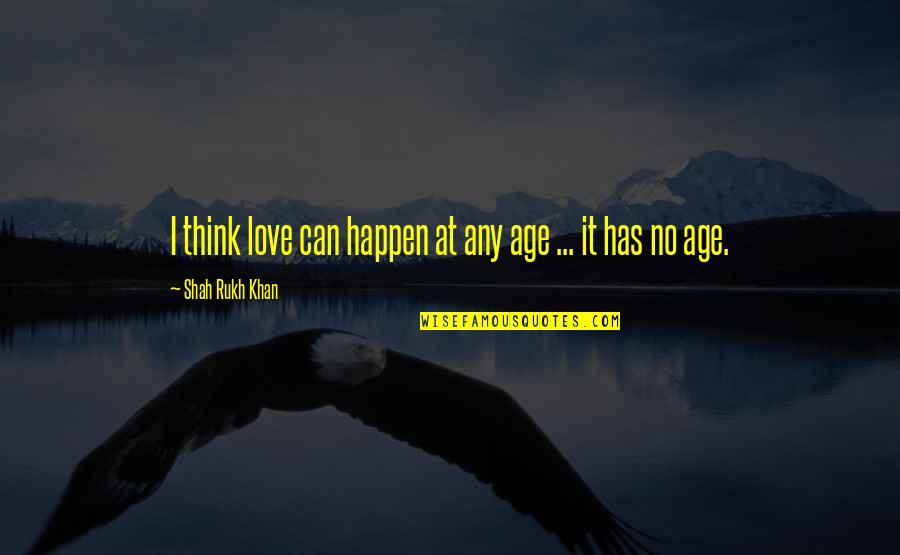 I think
love can happen
at any age ... it has no age. —
Shah Rukh Khan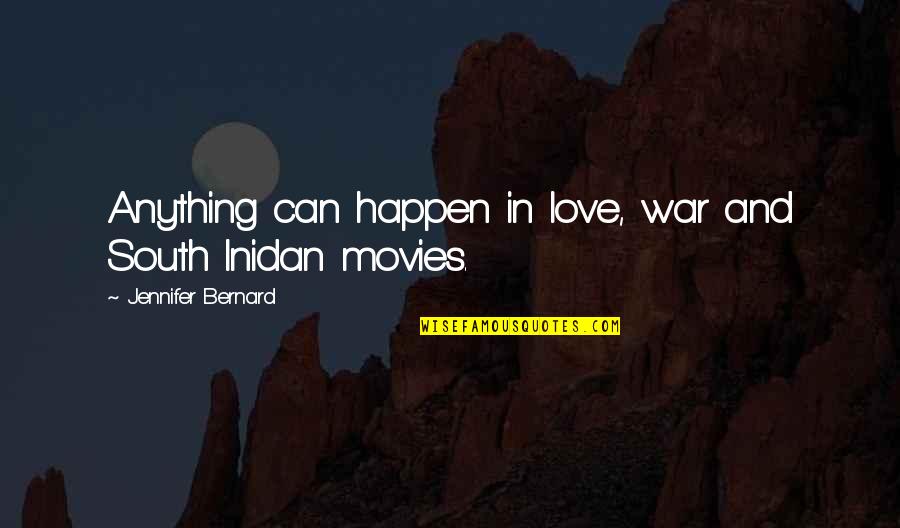 Anything can happen in love, war and South Inidan movies. —
Jennifer Bernard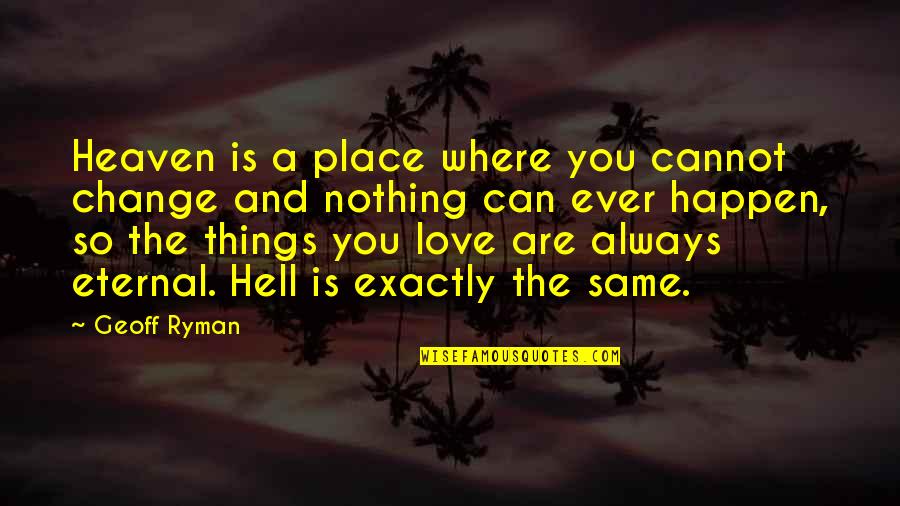 Heaven is a place where you cannot change and nothing can ever happen, so the things you love are always eternal. Hell is exactly the same. —
Geoff Ryman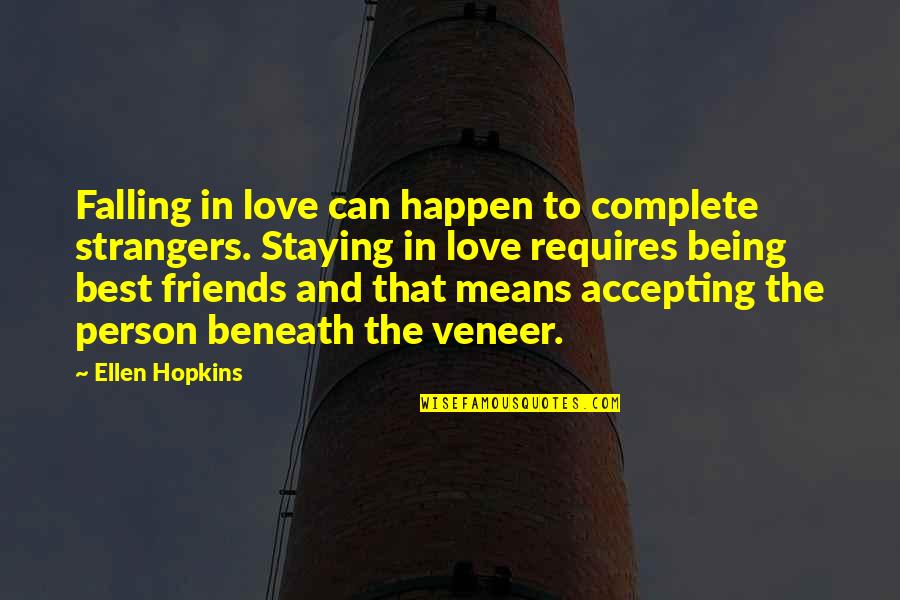 Falling in
love can happen
to complete strangers. Staying in love requires being best friends and that means accepting the person beneath the veneer. —
Ellen Hopkins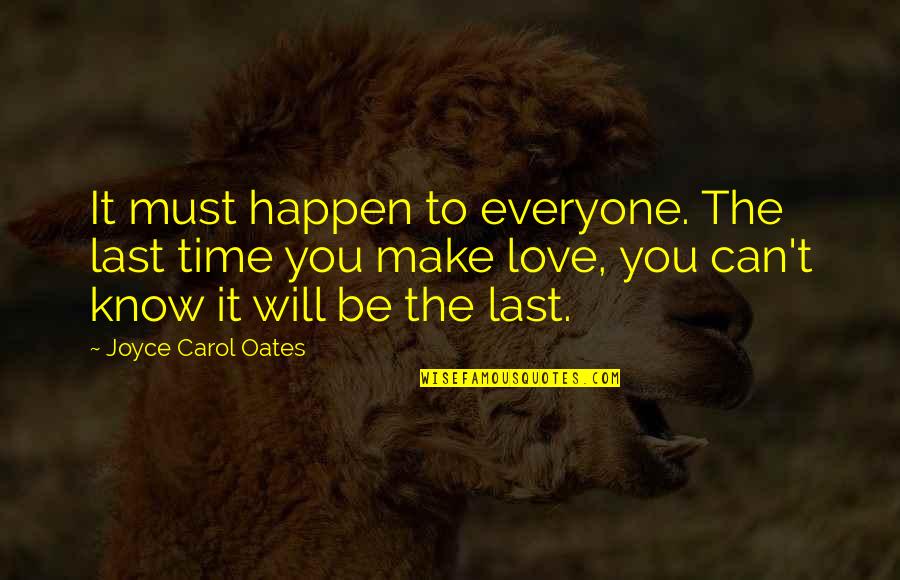 It must happen to everyone. The last time you make love, you can't know it will be the last. —
Joyce Carol Oates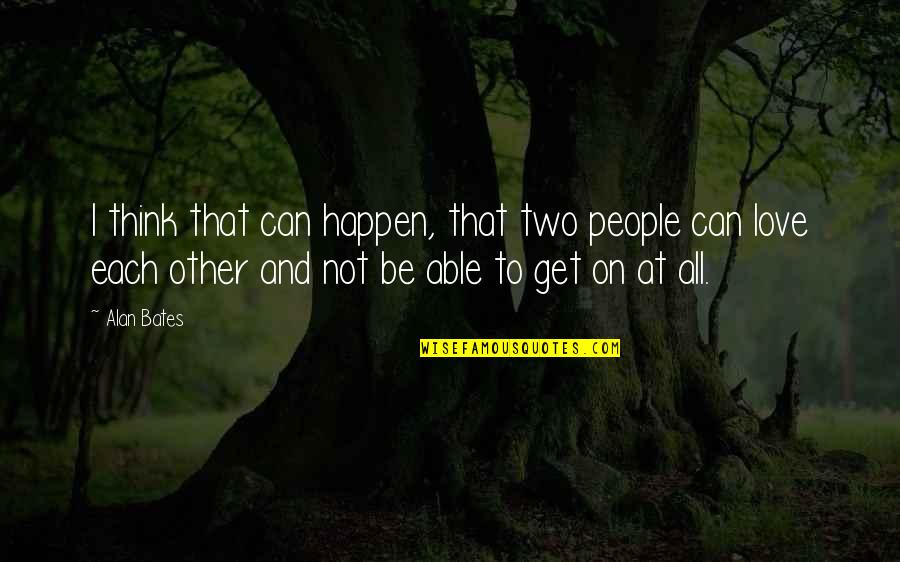 I think that can happen, that two people can love each other and not be able to get on at all. —
Alan Bates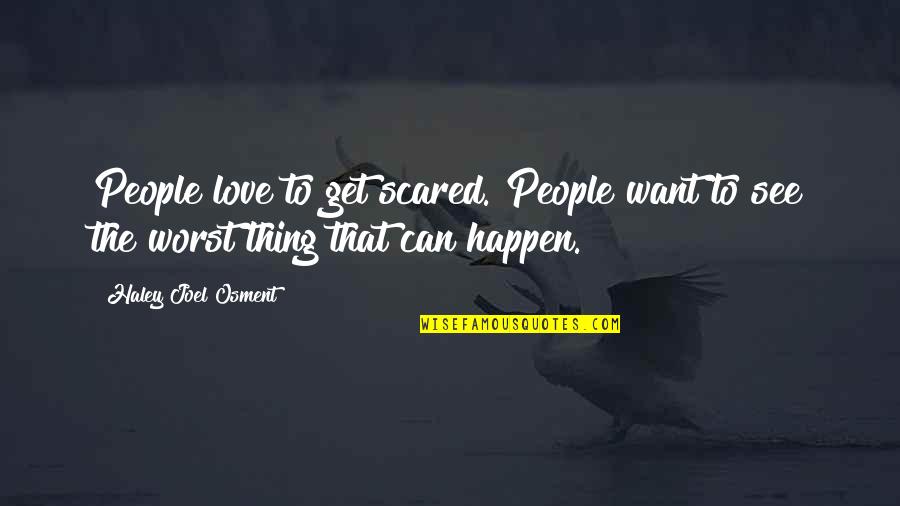 People love to get scared. People want to see the worst thing that can happen. —
Haley Joel Osment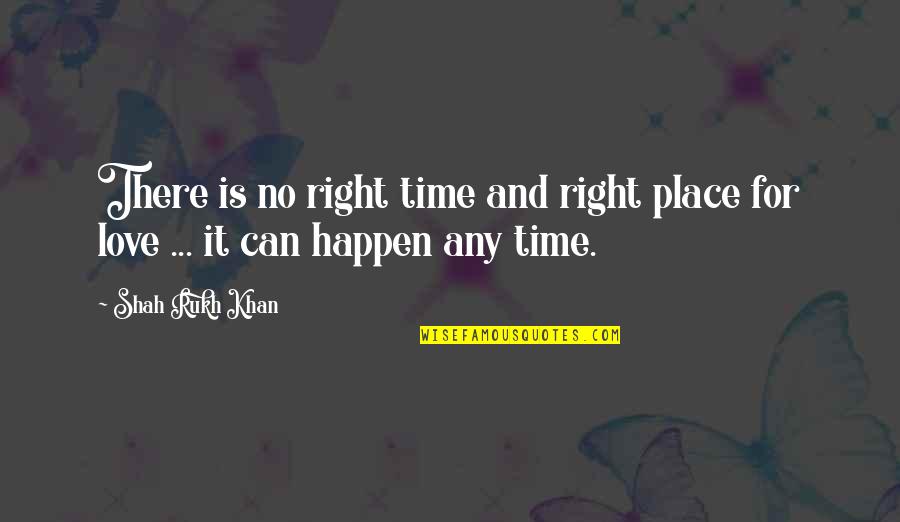 There is no right time and right place for love ... it can happen any time. —
Shah Rukh Khan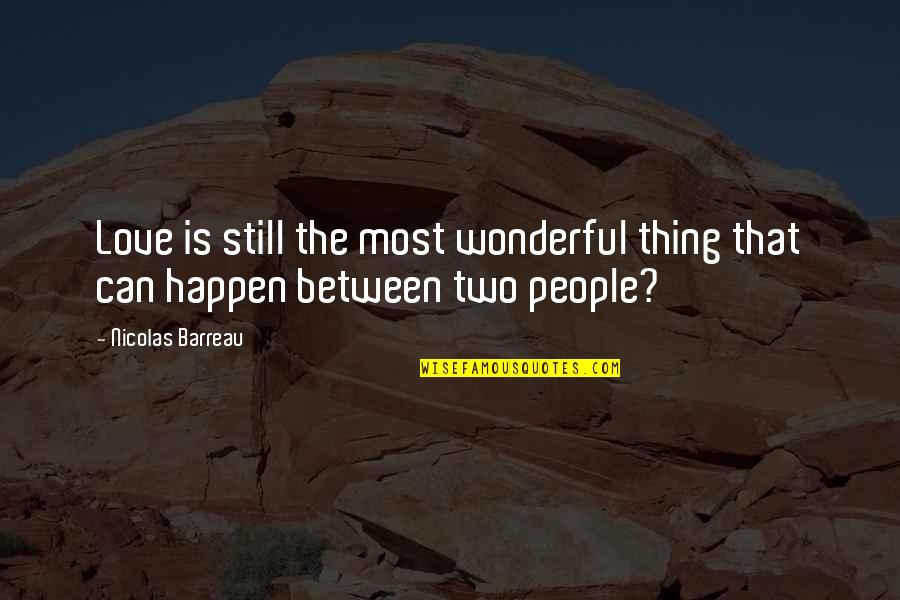 Love is still the most wonderful thing that can happen between two people? —
Nicolas Barreau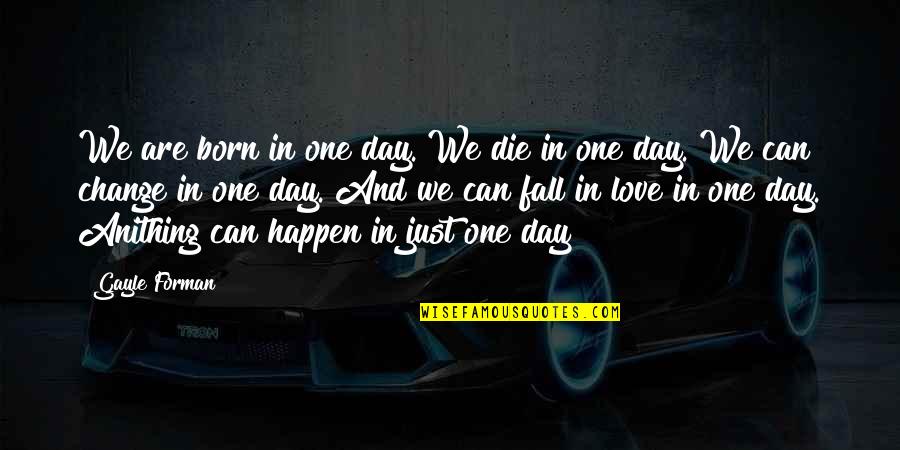 We are born in one day. We die in one day. We can change in one day. And we can fall in love in one day. Anithing can happen in just one day —
Gayle Forman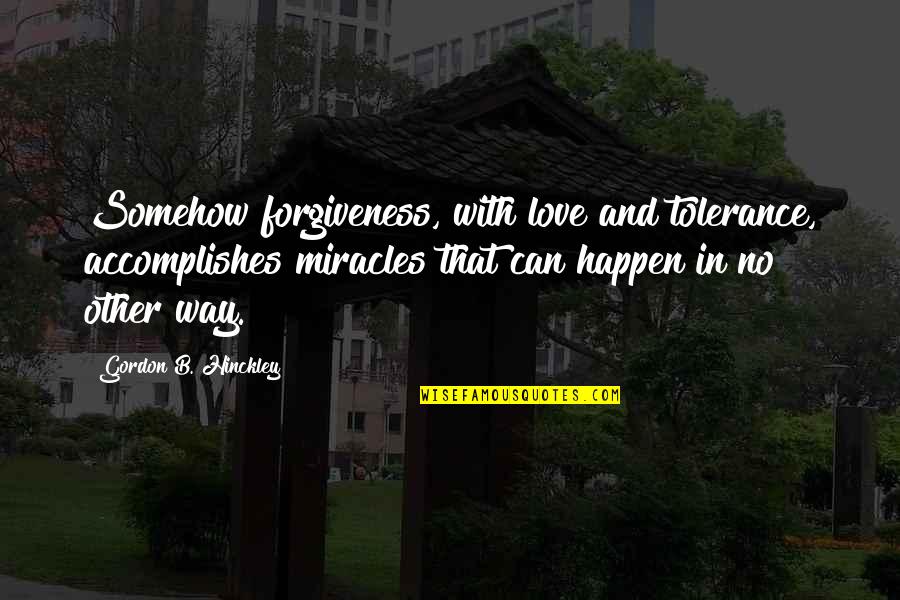 Somehow forgiveness, with love and tolerance, accomplishes miracles that can happen in no other way. —
Gordon B. Hinckley
We don't get to choose the things that happen to us in life. What we can choose is how to react to them, how we deal with them, and how we move on. —
Sarah Winter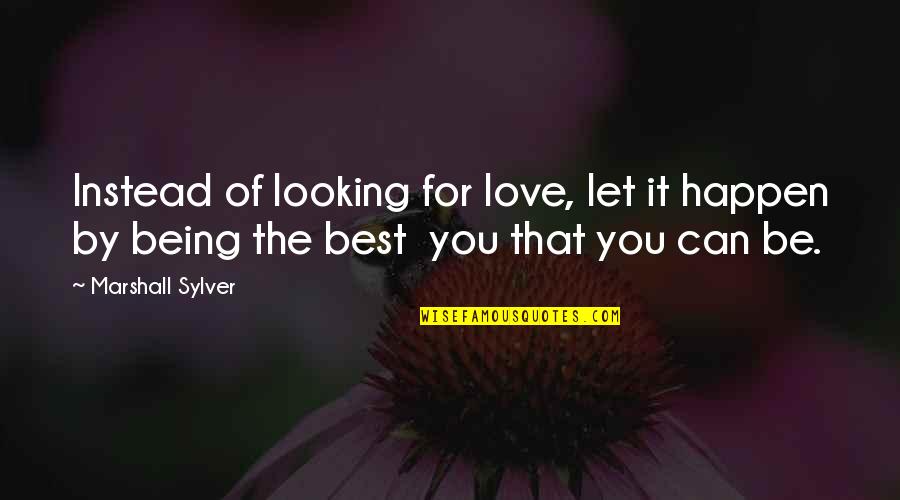 Instead of looking for love, let it happen by being the best
you that you can be. —
Marshall Sylver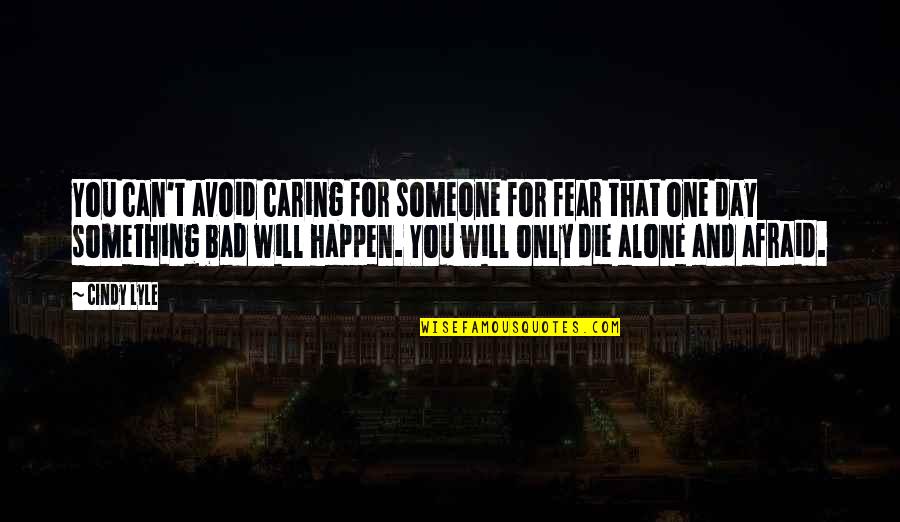 You can't avoid caring for someone for fear that one day something bad will happen. You will only die alone and afraid. —
Cindy Lyle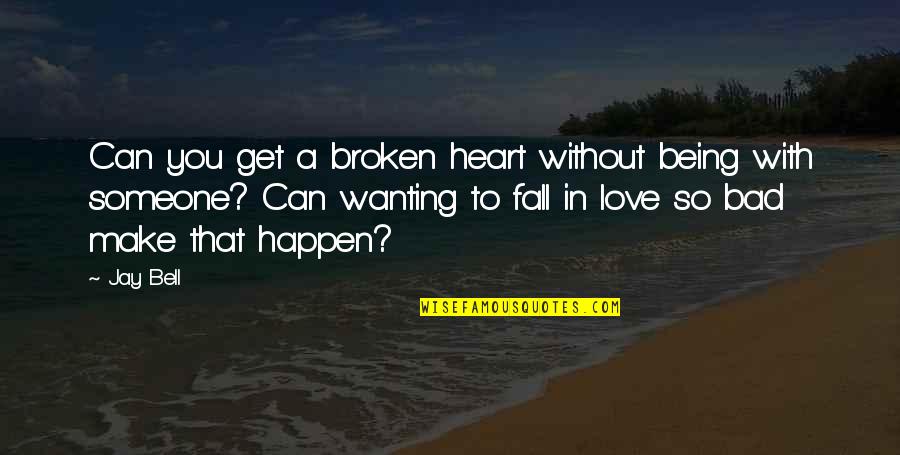 Can you get a broken heart without being with someone? Can wanting to fall in love so bad make that happen? —
Jay Bell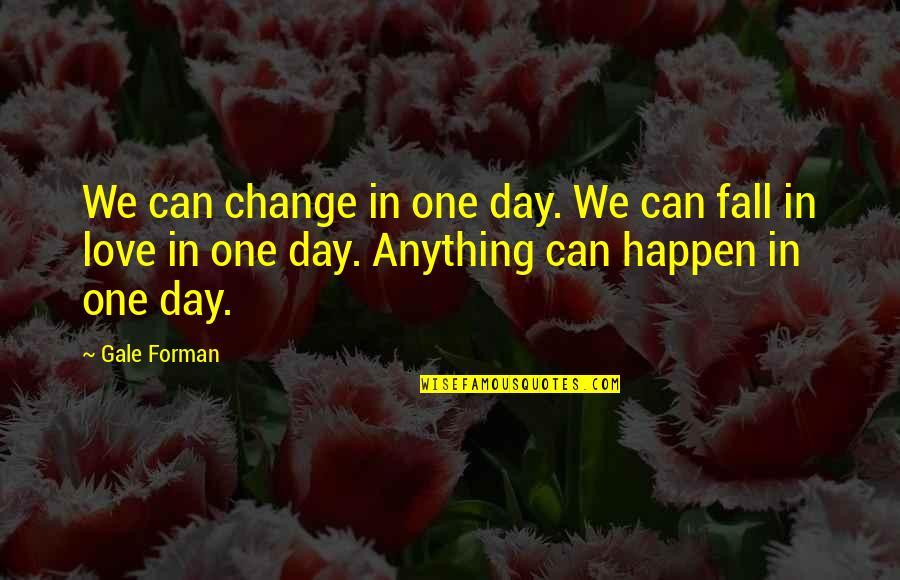 We can change in one day. We can fall in love in one day. Anything can happen in one day. —
Gale Forman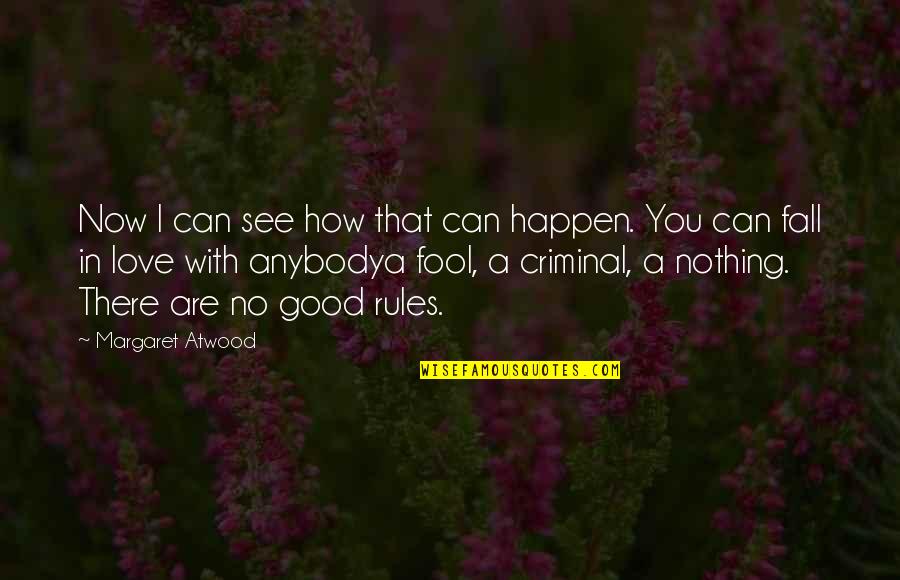 Now I can see how that can happen. You can fall in love with anybody
a fool, a criminal, a nothing. There are no good rules. —
Margaret Atwood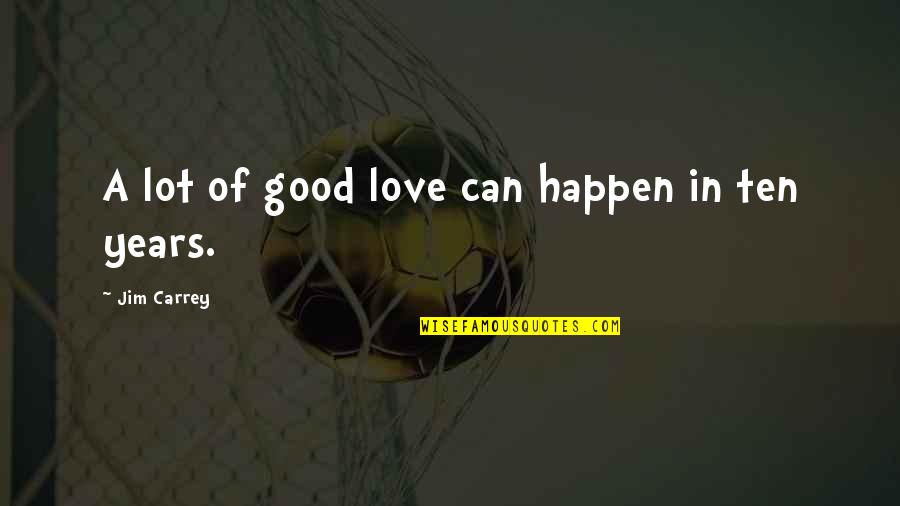 A lot of good
love can happen
in ten years. —
Jim Carrey
I can only be me. —
Jonathan Anthony Burkett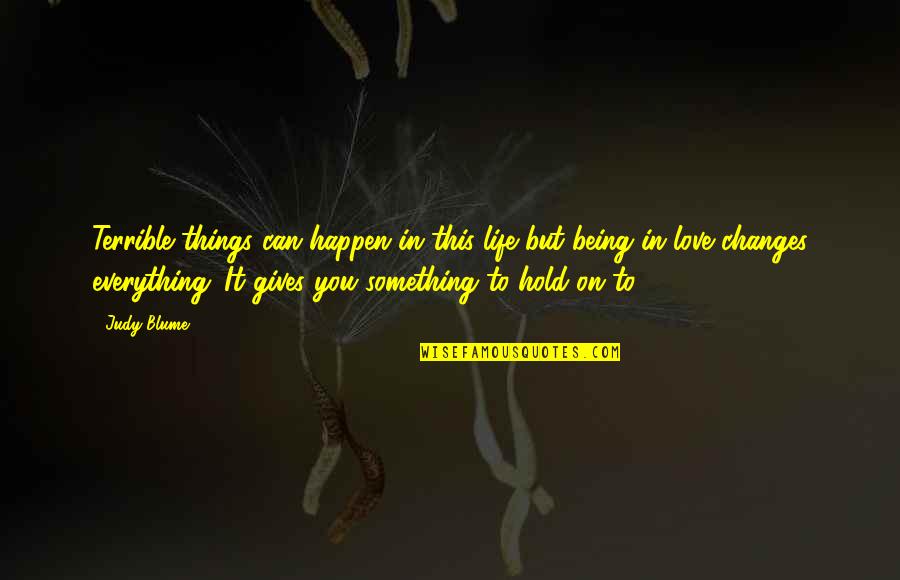 Terrible things can happen in this life but being in love changes everything. It gives you something to hold on to. —
Judy Blume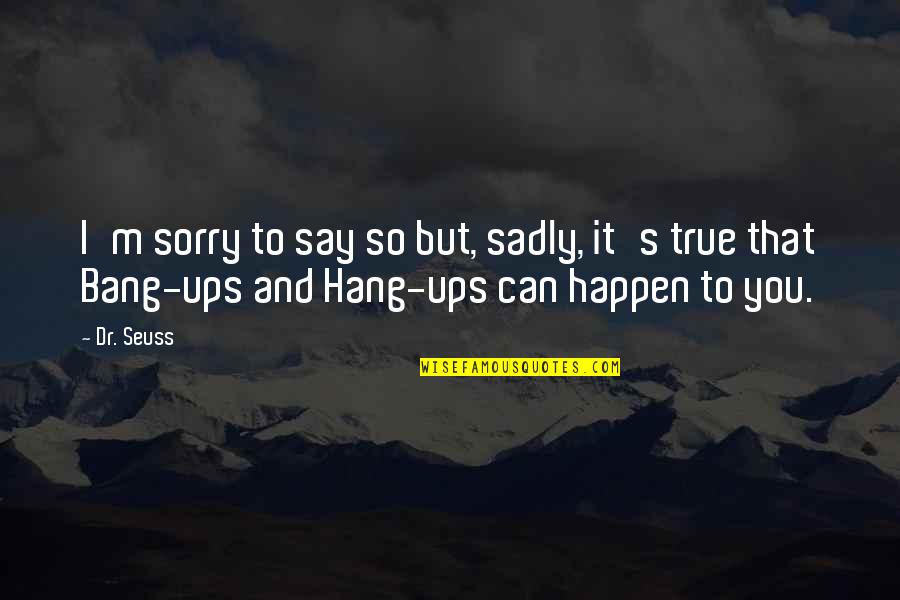 I'm sorry to say so but, sadly, it's true that Bang-ups and Hang-ups can happen to you. —
Dr. Seuss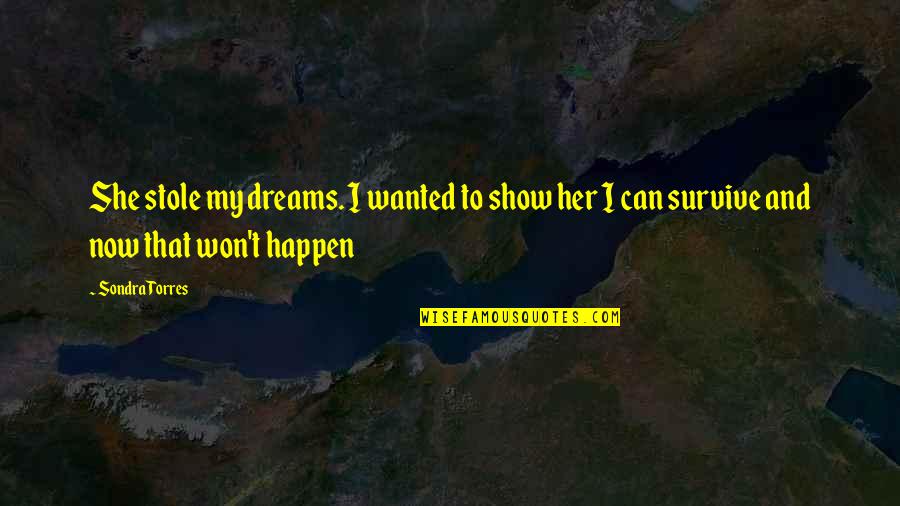 She stole my dreams. I wanted to show her I can survive and now that won't happen —
Sondra Torres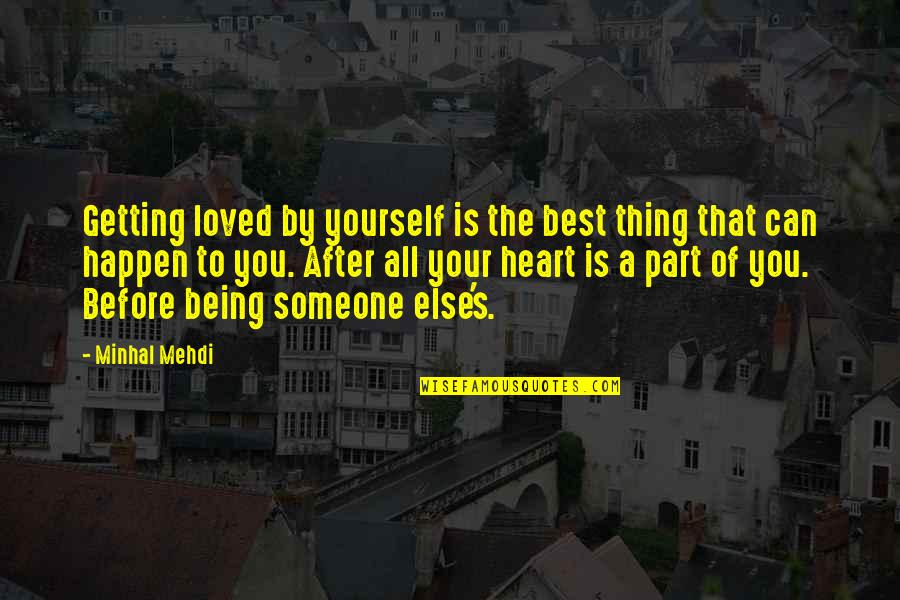 Getting loved by yourself is the best thing that can happen to you. After all your heart is a part of you. Before being someone else's. —
Minhal Mehdi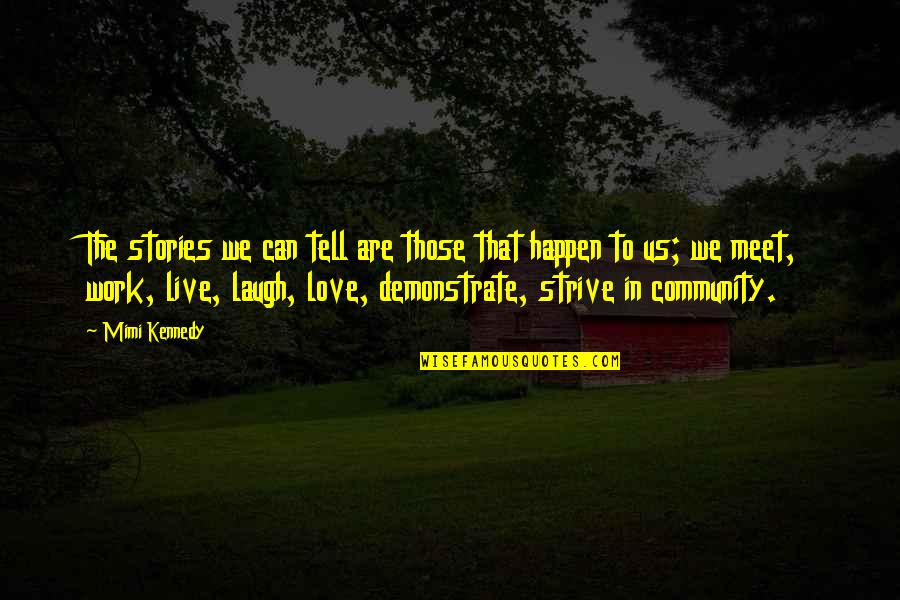 The stories we can tell are those that happen to us; we meet, work, live, laugh, love, demonstrate, strive in community. —
Mimi Kennedy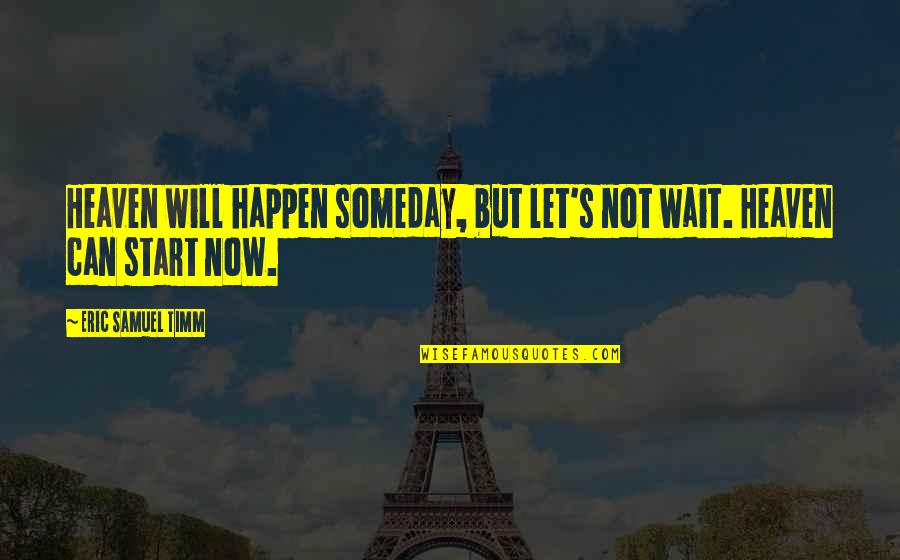 Heaven will happen someday, but let's not wait. Heaven can start now. —
Eric Samuel Timm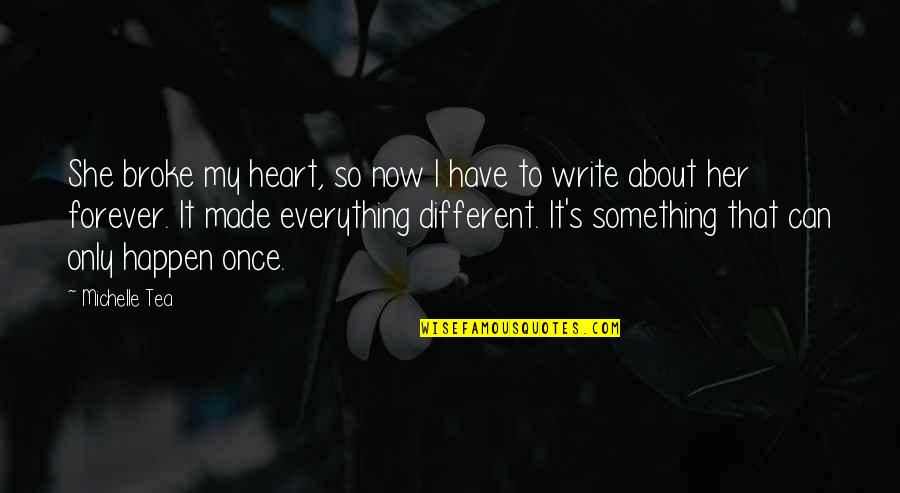 She broke my heart, so now I have to write about her forever. It made everything different. It's something that can only happen once. —
Michelle Tea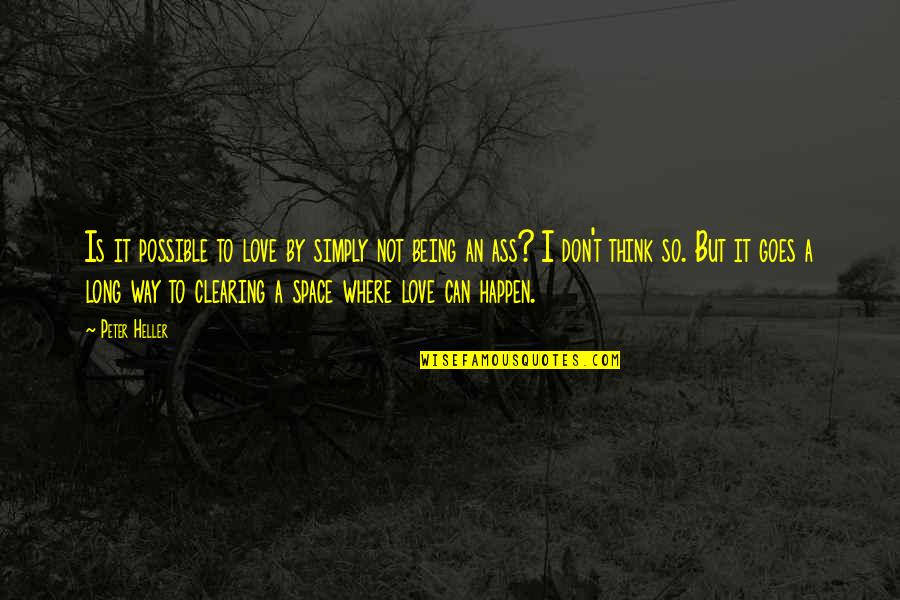 Is it possible to love by simply not being an ass? I don't think so. But it goes a long way to clearing a space where
love can happen
. —
Peter Heller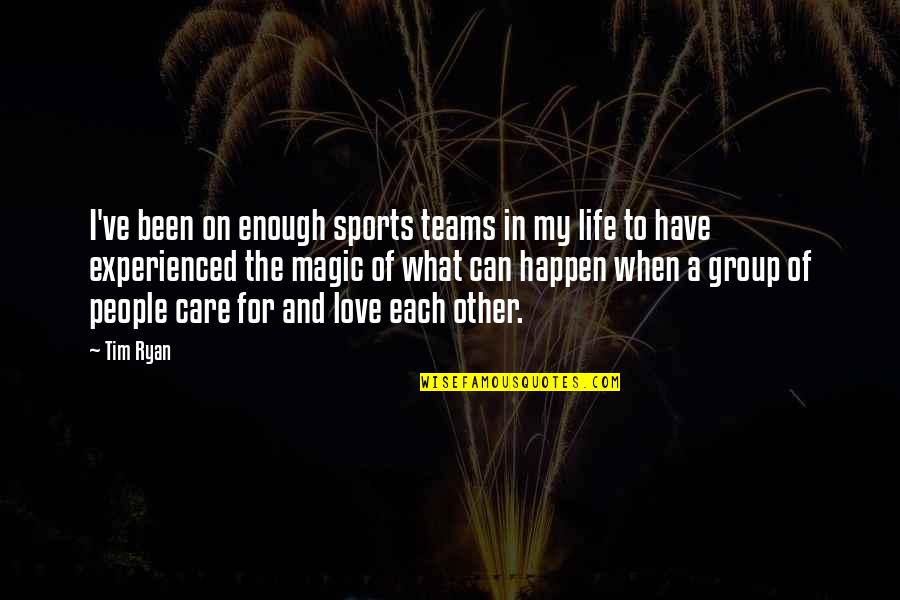 I've been on enough sports teams in my life to have experienced the magic of what can happen when a group of people care for and love each other. —
Tim Ryan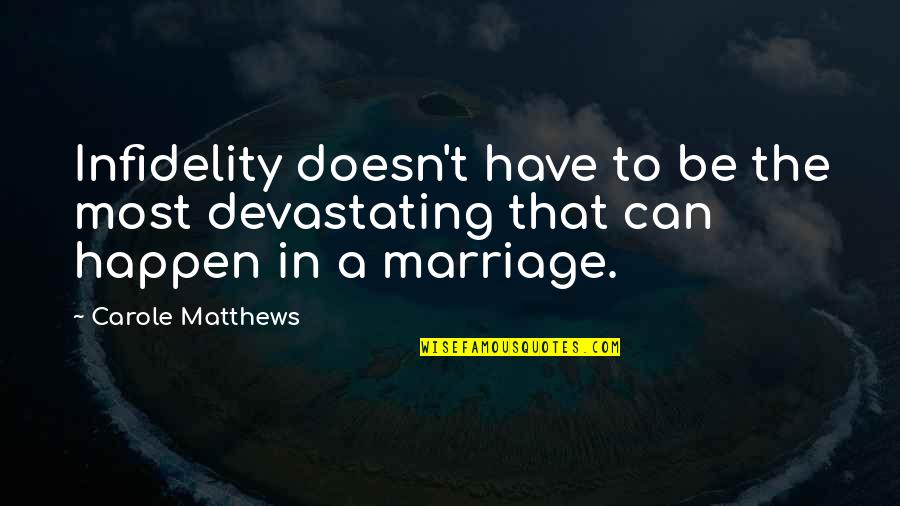 Infidelity doesn't have to be the most devastating that can happen in a marriage. —
Carole Matthews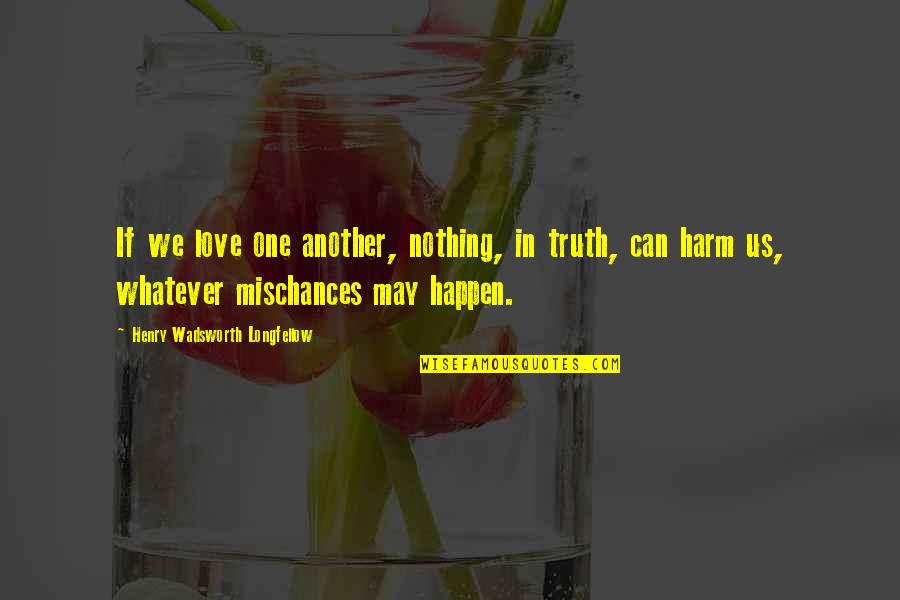 If we love one another, nothing, in truth, can harm us, whatever mischances may happen. —
Henry Wadsworth Longfellow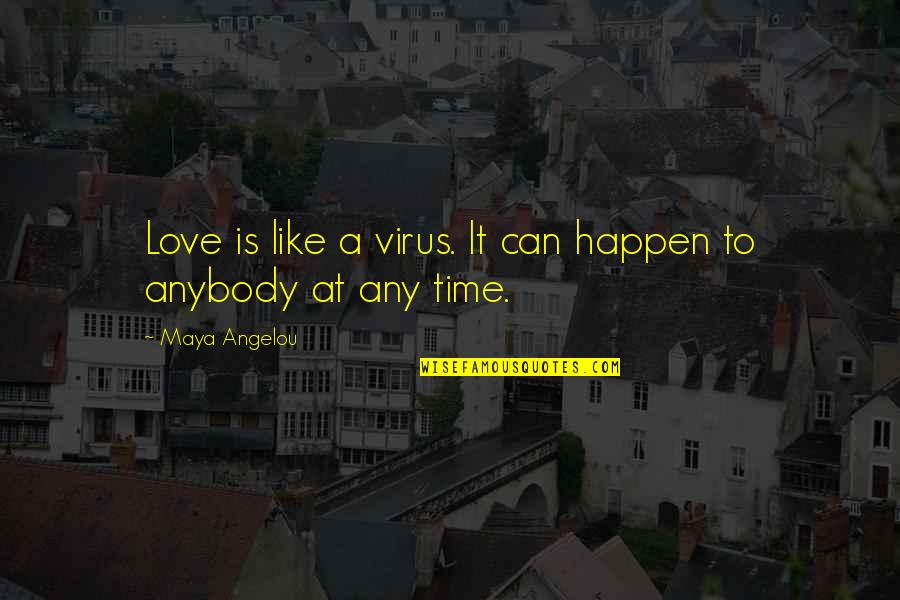 Love is like a virus. It can happen to anybody at any time. —
Maya Angelou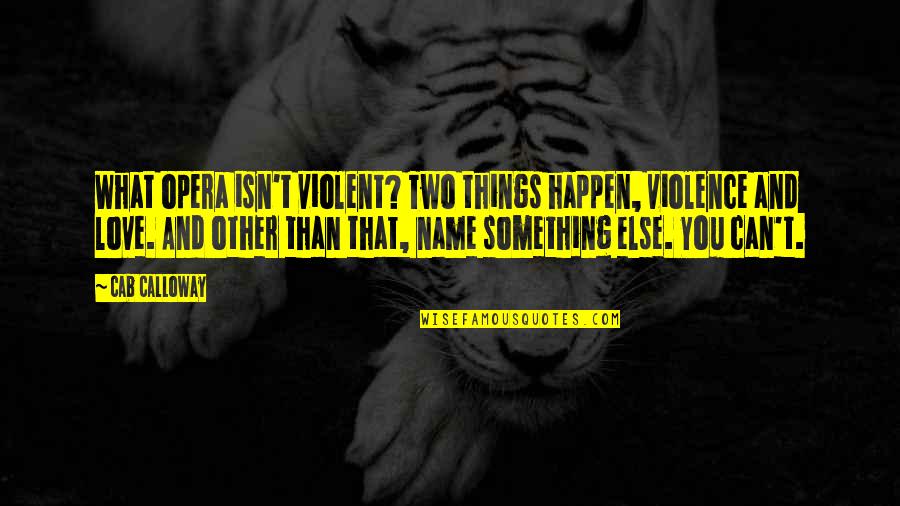 What opera isn't violent? Two things happen, violence and love. And other than that, name something else. You can't. —
Cab Calloway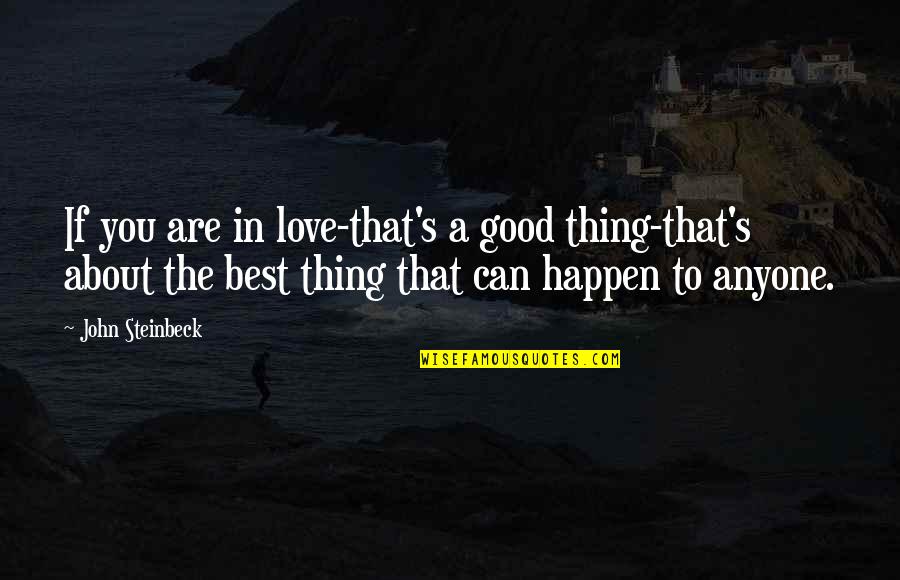 If you are in love-that's a good thing-that's about the best thing that can happen to anyone. —
John Steinbeck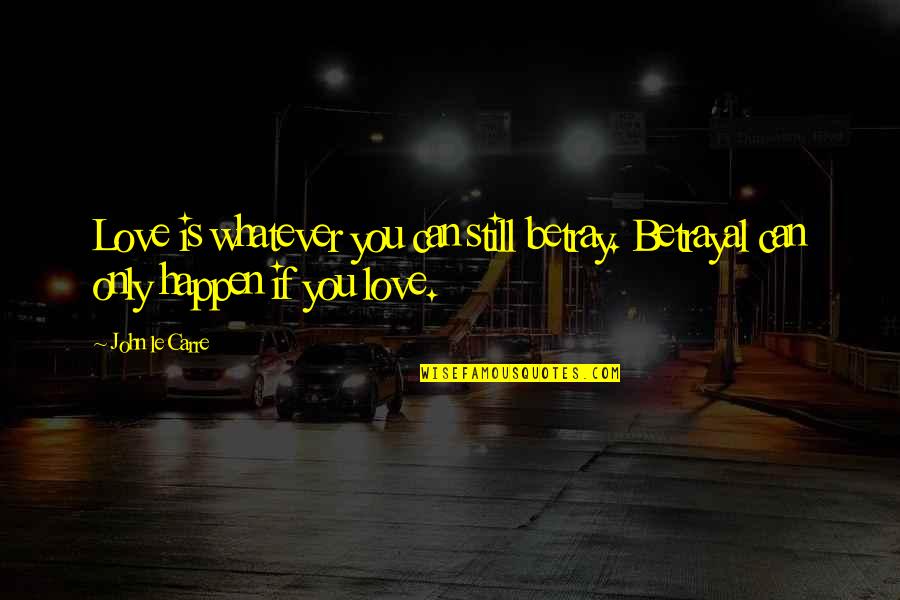 Love is whatever you can still betray. Betrayal can only happen if you love. —
John Le Carre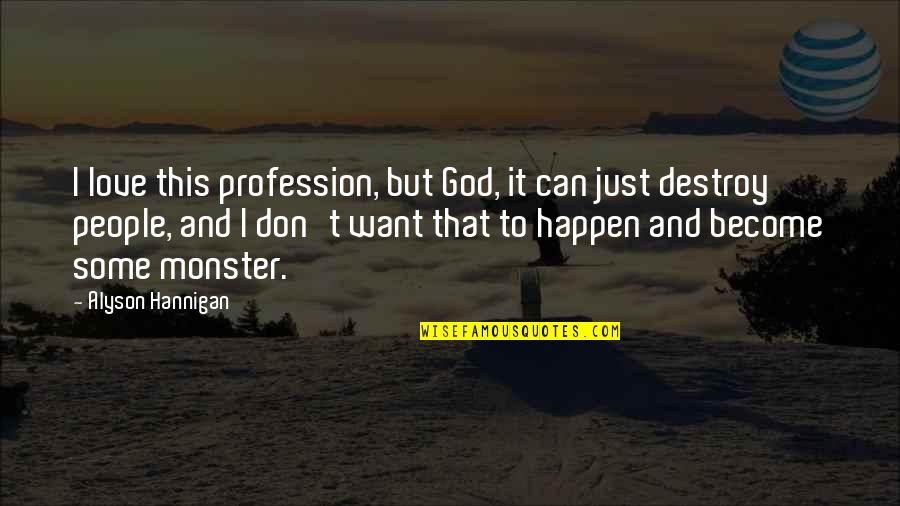 I love this profession, but God, it can just destroy people, and I don't want that to happen and become some monster. —
Alyson Hannigan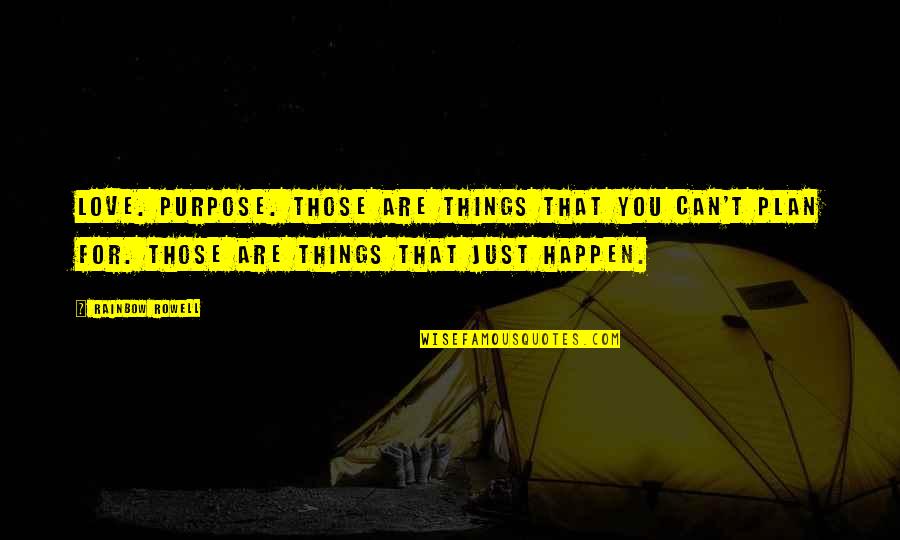 Love. Purpose. Those are things that you can't plan for. Those are things that just happen. —
Rainbow Rowell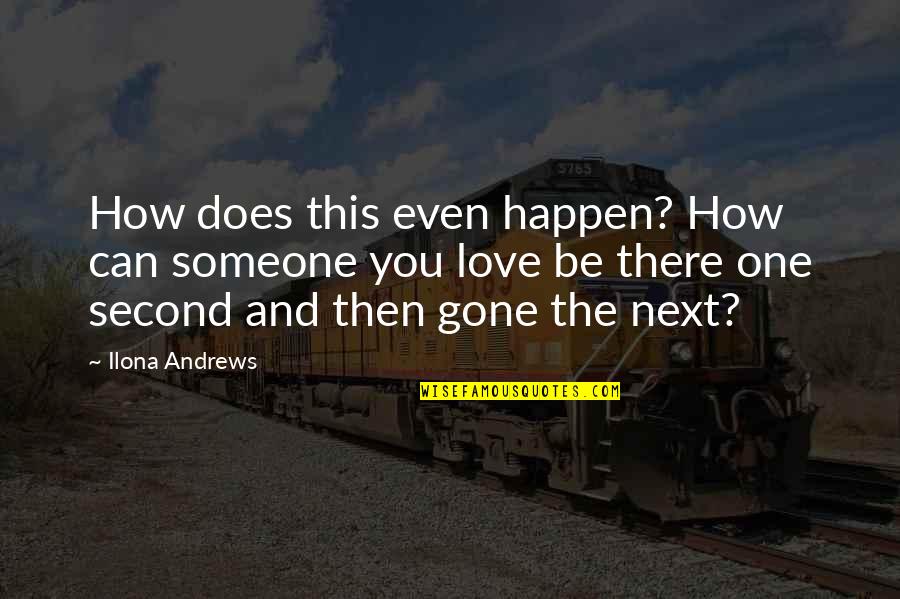 How does this even happen? How can someone you love be there one second and then gone the next? —
Ilona Andrews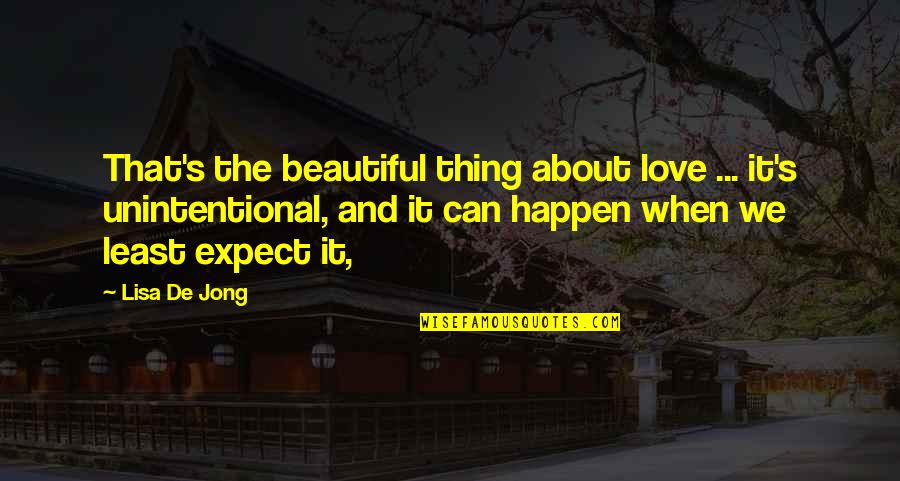 That's the beautiful thing about love ... it's unintentional, and it can happen when we least expect it, —
Lisa De Jong