Love And Respect Others Quotes
Collection of top 28 famous quotes about Love And Respect Others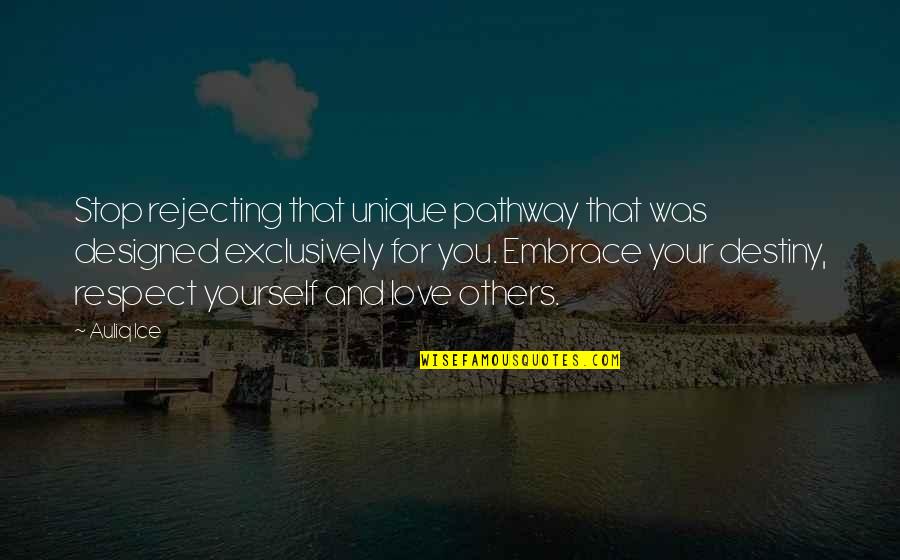 Stop rejecting that unique pathway that was designed exclusively for you. Embrace your destiny, respect yourself and love others.
—
Auliq Ice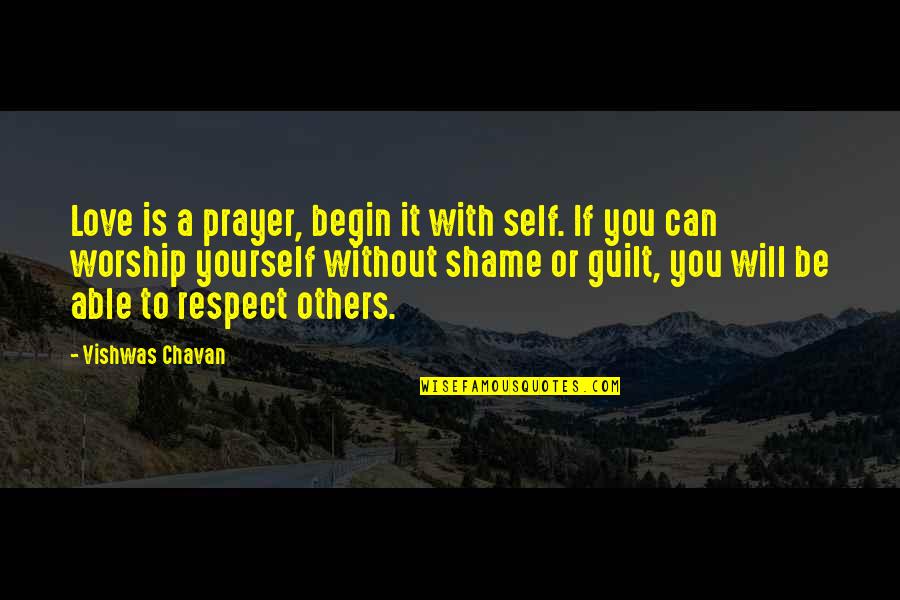 Love is a prayer, begin it with self. If you can worship yourself without shame or guilt, you will be able to respect others.
—
Vishwas Chavan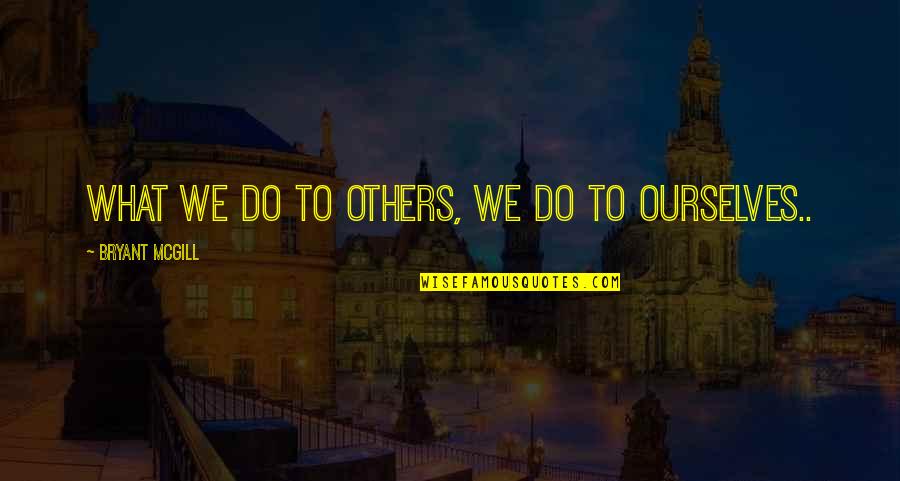 What we do to others, we do to ourselves..
—
Bryant McGill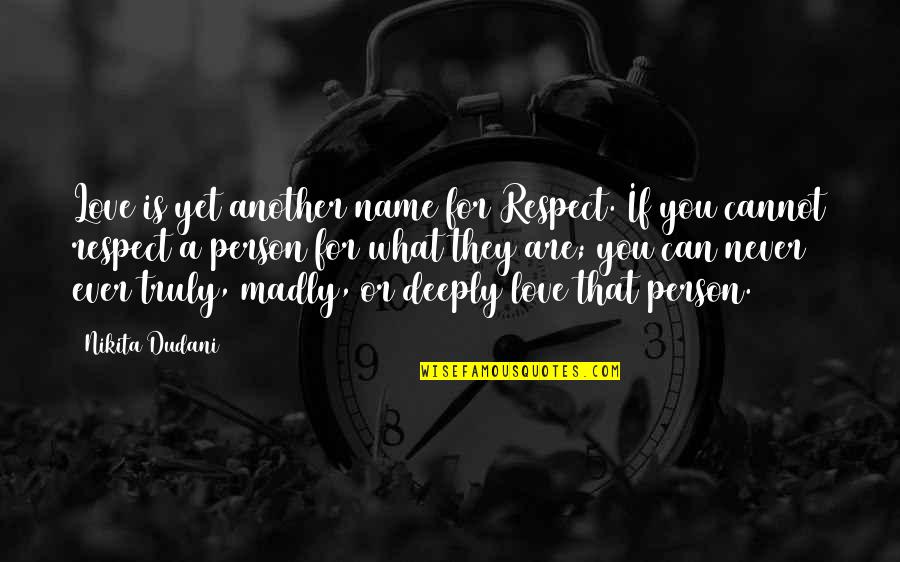 Love is yet another name for Respect. If you cannot respect a person for what they are; you can never ever truly, madly, or deeply love that person.
—
Nikita Dudani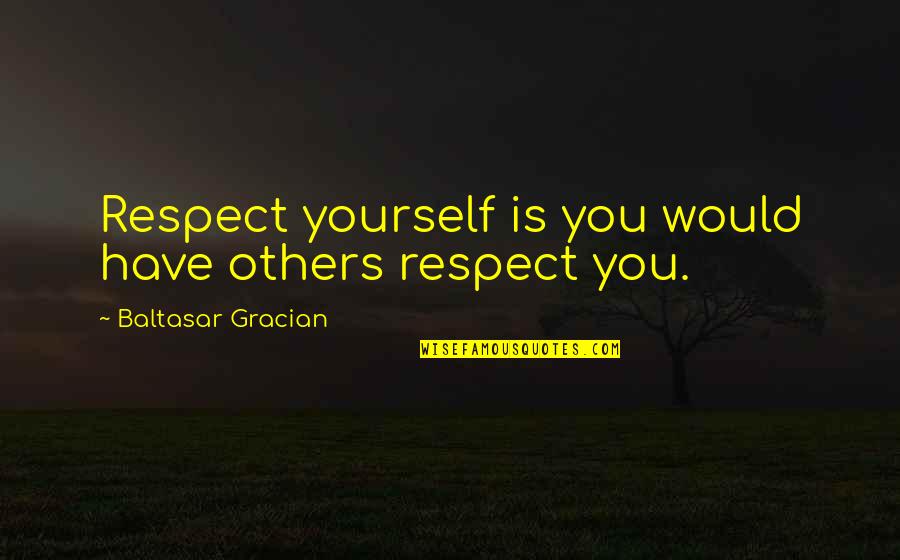 Respect yourself is you would have others respect you.
—
Baltasar Gracian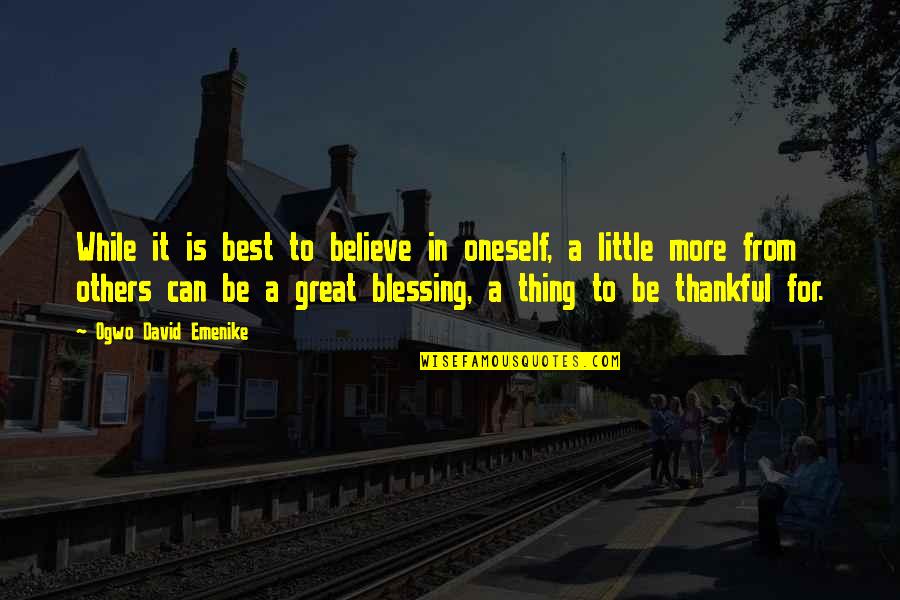 While it is best to believe in oneself, a little more from others can be a great blessing, a thing to be thankful for.
—
Ogwo David Emenike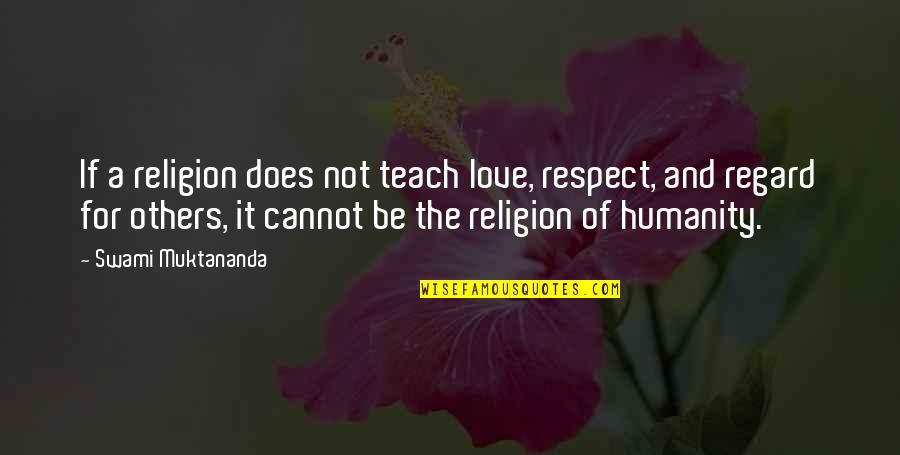 If a religion does not teach love, respect, and regard for others, it cannot be the religion of humanity.
—
Swami Muktananda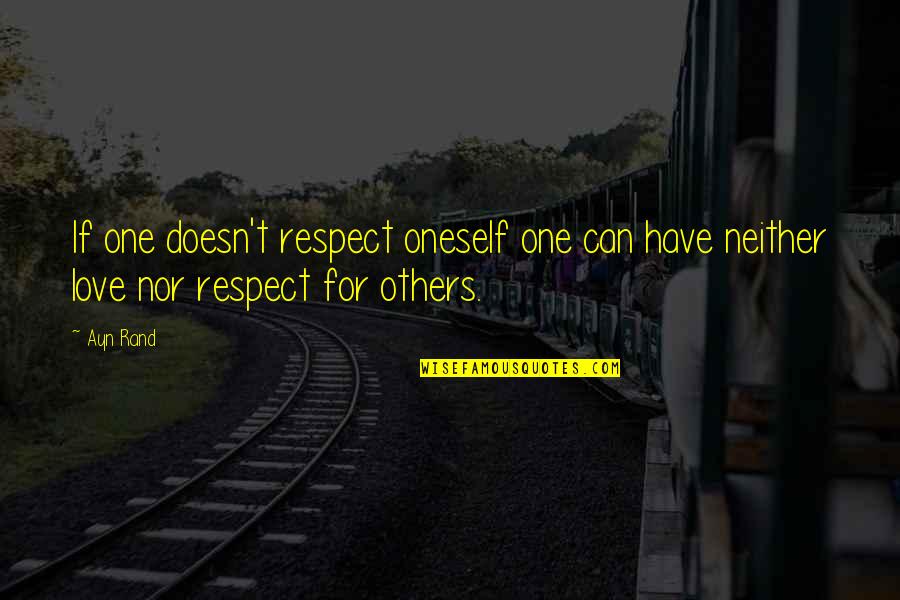 If one doesn't respect oneself one can have neither love nor respect for others.
—
Ayn Rand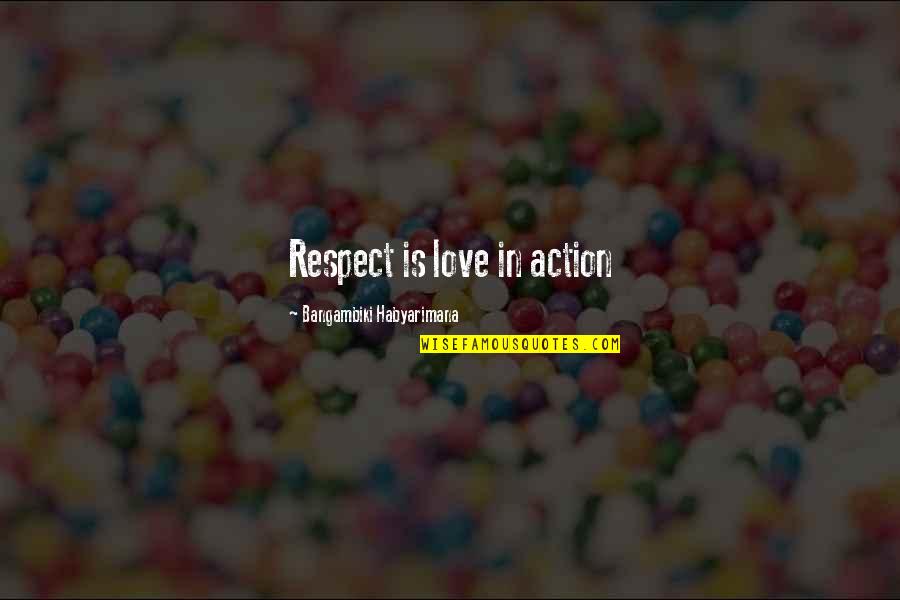 Respect is love in action —
Bangambiki Habyarimana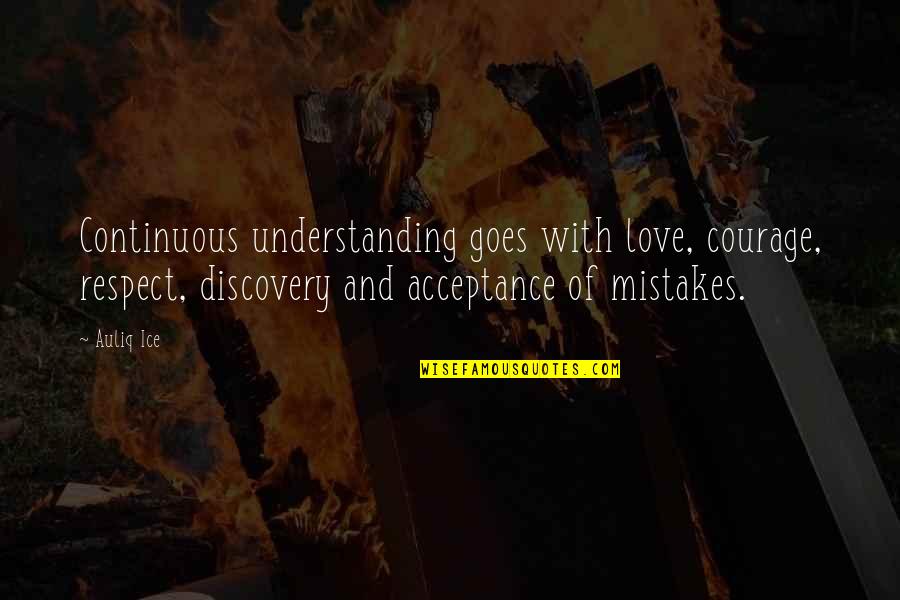 Continuous understanding goes with love, courage, respect, discovery and acceptance of mistakes. —
Auliq Ice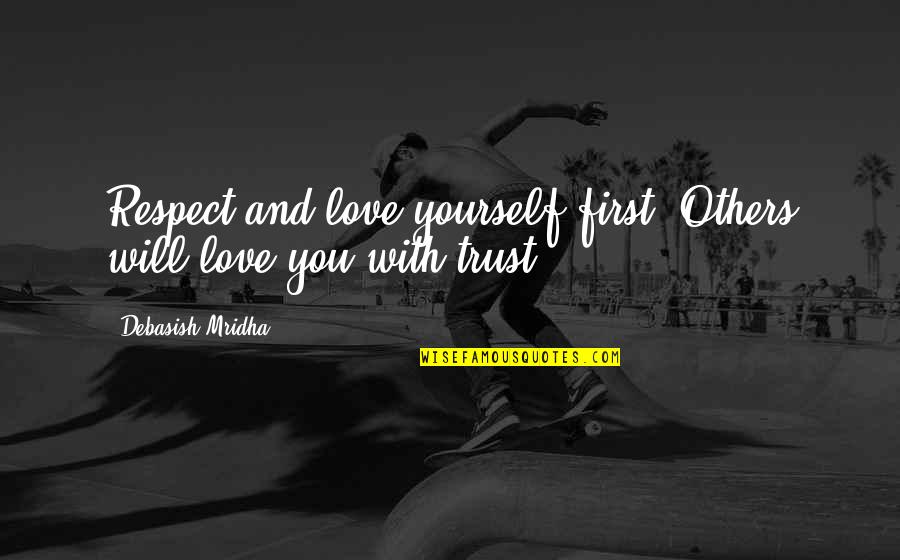 Respect and love yourself first. Others will love you with trust. —
Debasish Mridha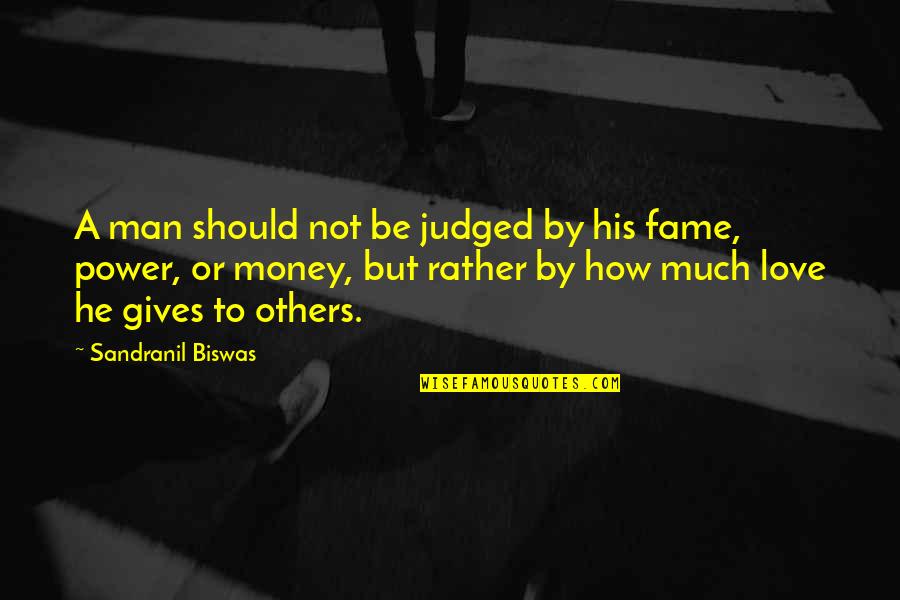 A man should not be judged by his fame, power, or money, but rather by how much love he gives to others. —
Sandranil Biswas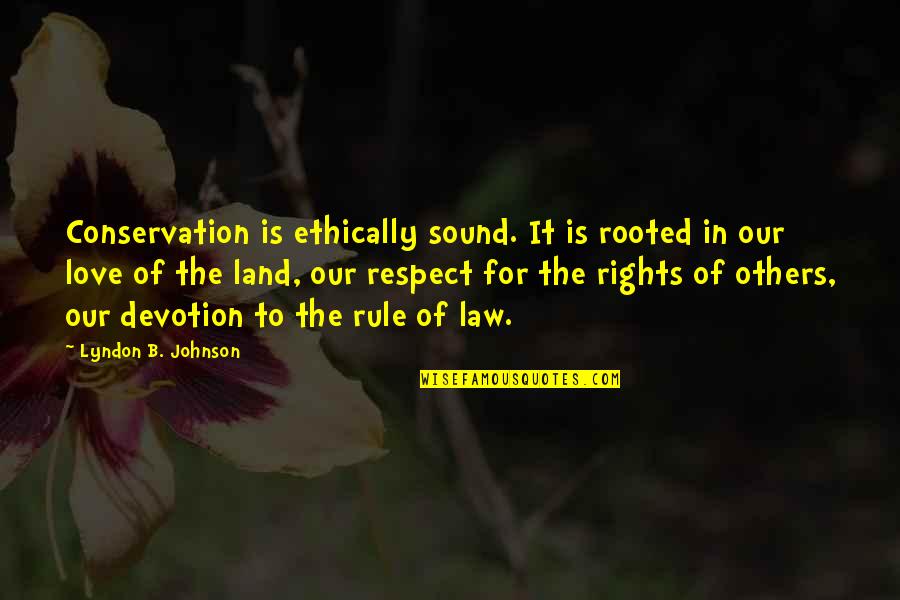 Conservation is ethically sound. It is rooted in our love of the land, our respect for the rights of others, our devotion to the rule of law. —
Lyndon B. Johnson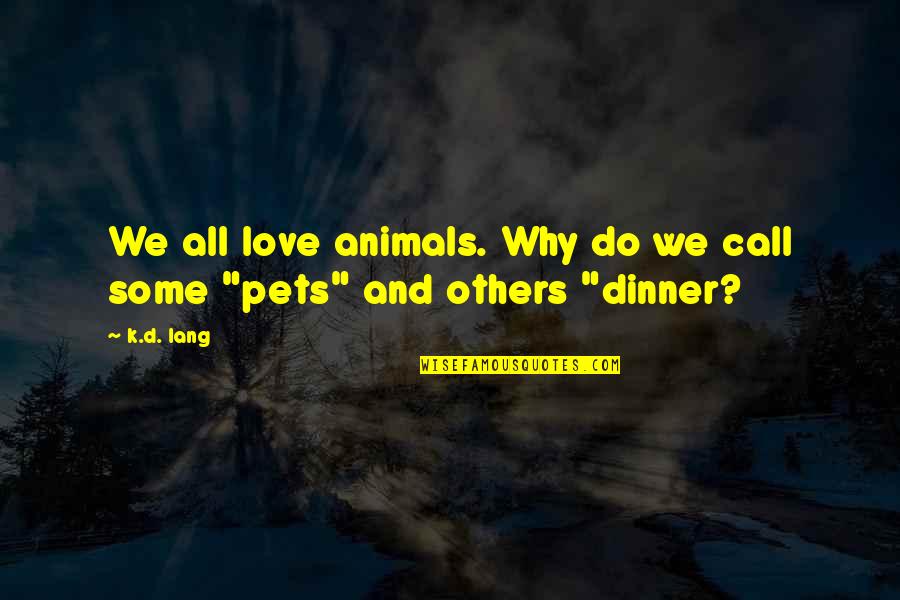 We all love animals. Why do we call some "pets" and others "dinner? —
K.d. Lang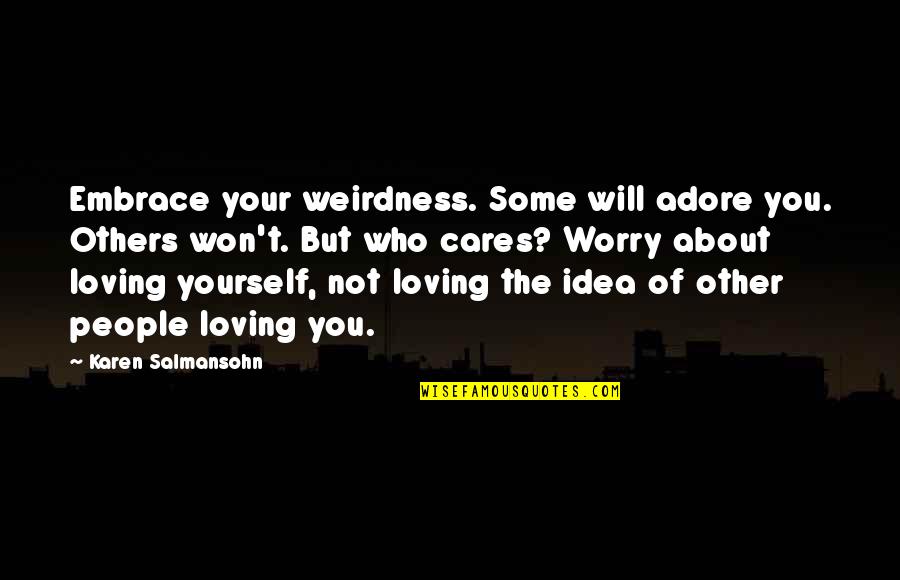 Embrace your weirdness. Some will adore you. Others won't. But who cares? Worry about loving yourself, not loving the idea of other people loving you. —
Karen Salmansohn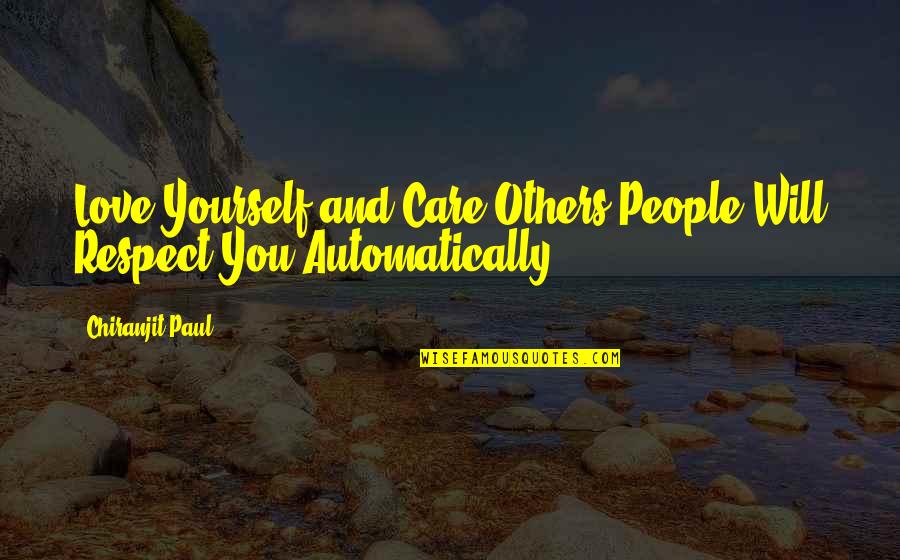 Love Yourself and Care Others,
People Will Respect You Automatically —
Chiranjit Paul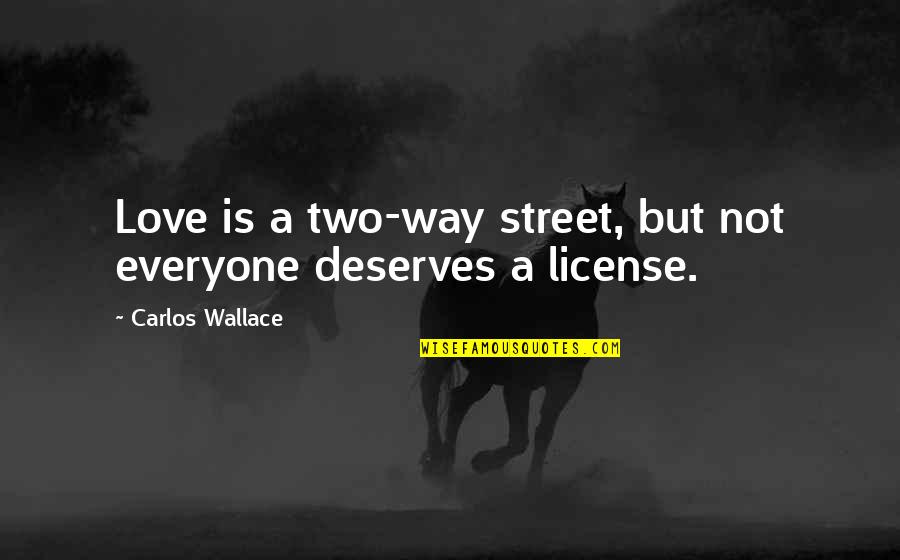 Love is a two-way street, but not everyone deserves a license. —
Carlos Wallace
Give yourself permission to change your world and others around you, in a positive way, with love and respect. —
Tasha Hoggatt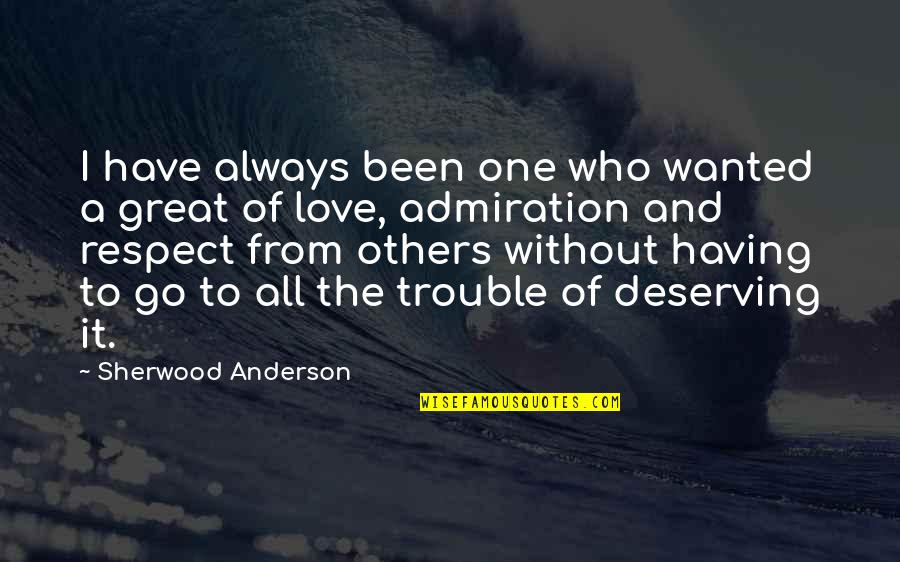 I have always been one who wanted a great of love, admiration and respect from others without having to go to all the trouble of deserving it. —
Sherwood Anderson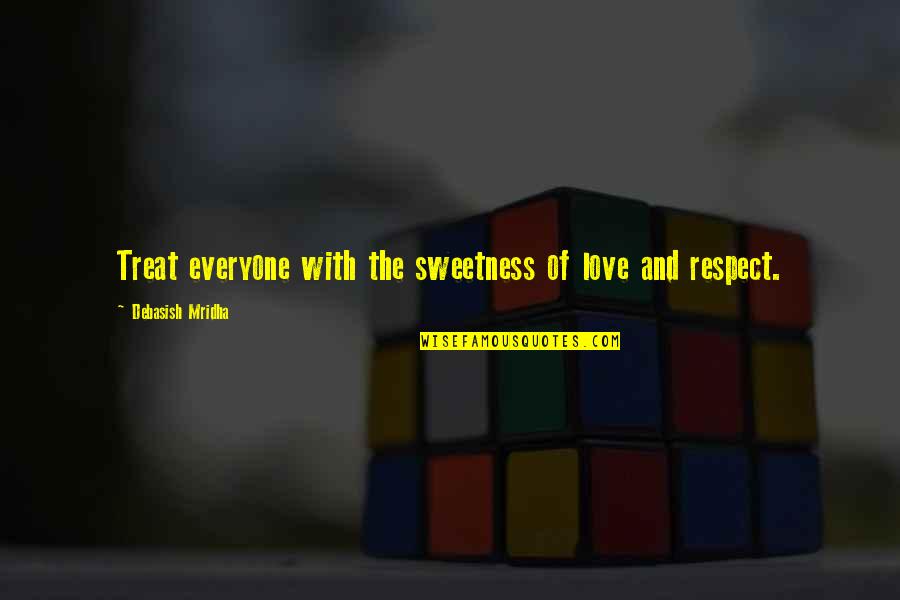 Treat everyone with the sweetness of love and respect. —
Debasish Mridha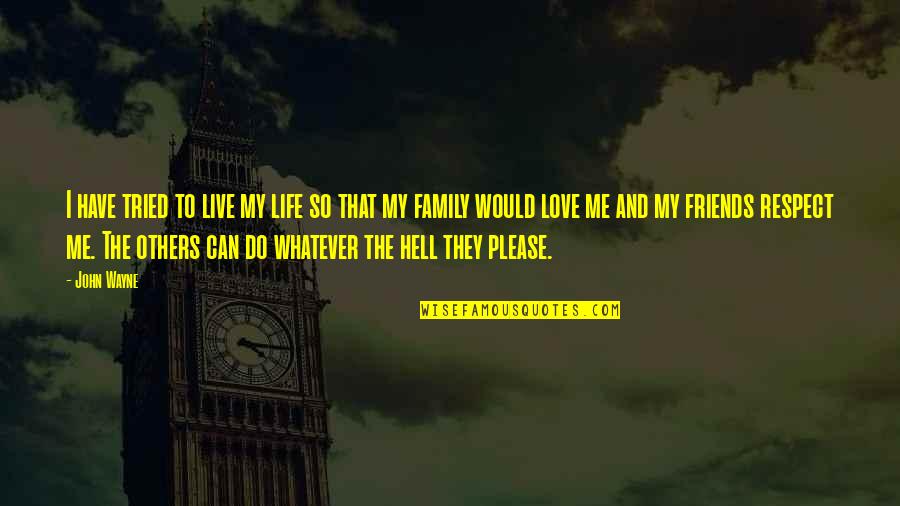 I have tried to live my life so that my family would love me and my friends respect me. The others can do whatever the hell they please. —
John Wayne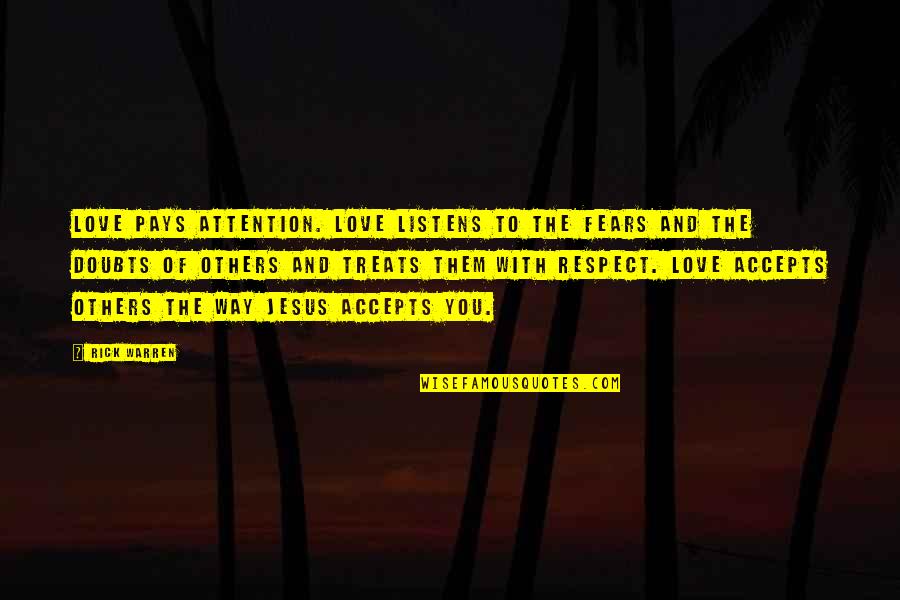 Love pays attention. Love listens to the fears and the doubts of others and treats them with respect. Love accepts others the way Jesus accepts you. —
Rick Warren
The traits that bother you in other people are the Coping Skills they developed automatically, as a result of their life experience. —
Odille Rault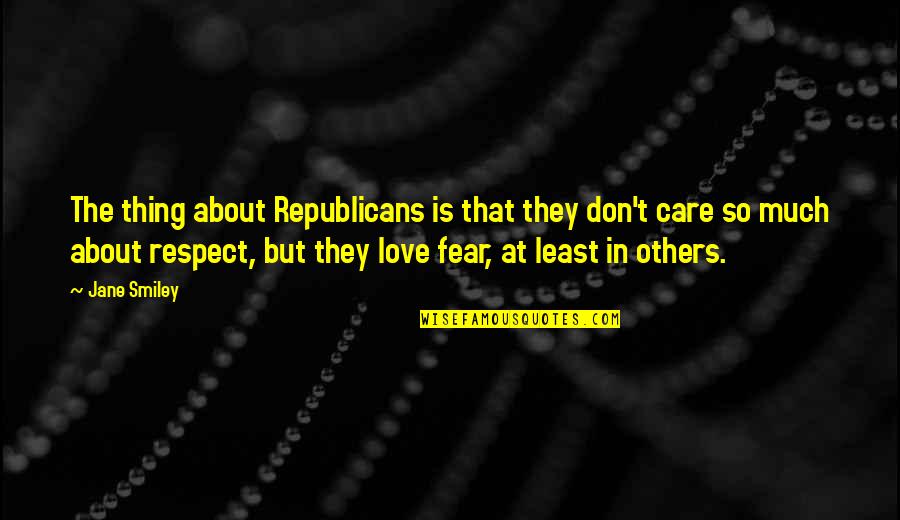 The thing about Republicans is that they don't care so much about respect, but they love fear, at least in others. —
Jane Smiley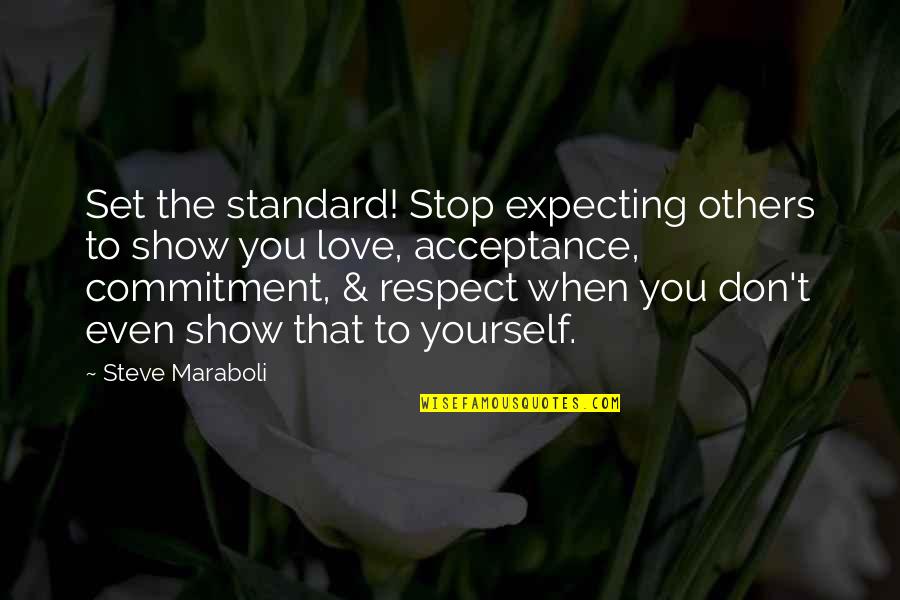 Set the standard! Stop expecting others to show you love, acceptance, commitment, & respect when you don't even show that to yourself. —
Steve Maraboli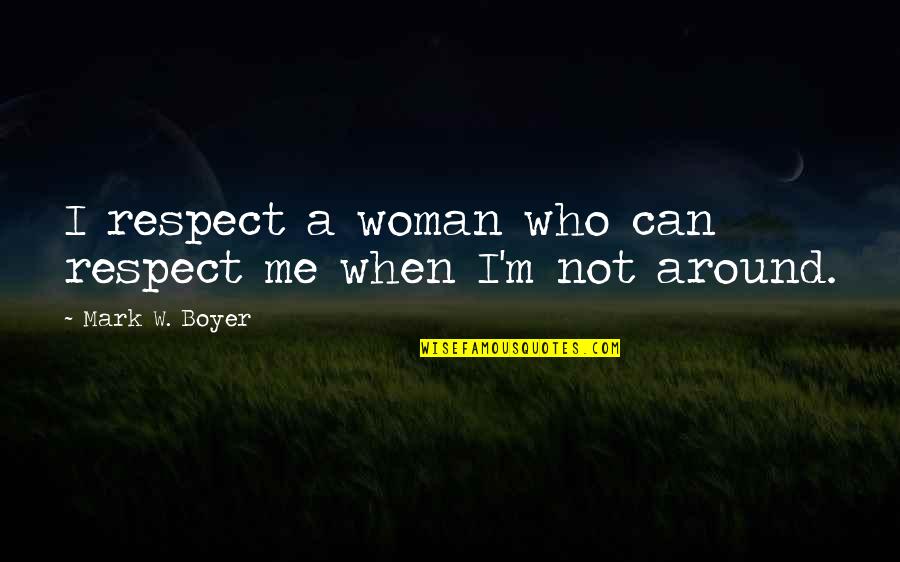 I respect a woman who can respect me when I'm not around. —
Mark W. Boyer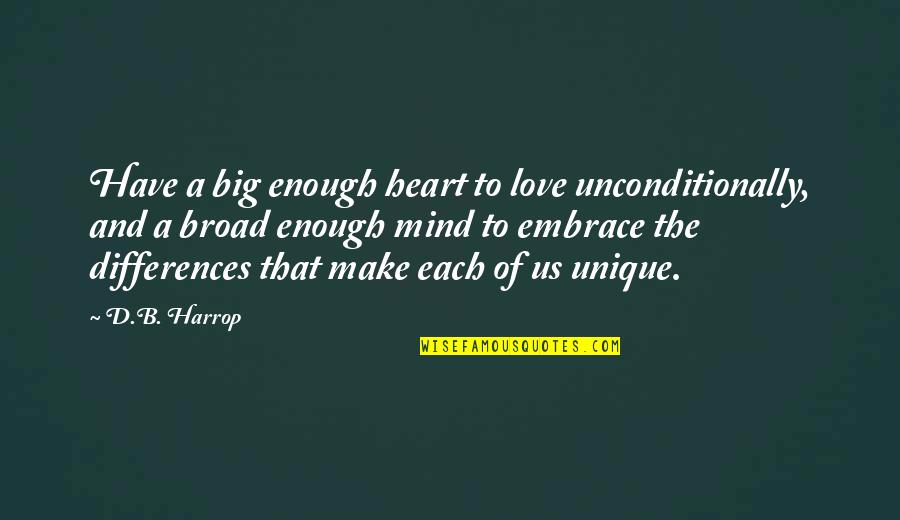 Have a big enough heart to love unconditionally, and a broad enough mind to embrace the differences that make each of us unique. —
D.B. Harrop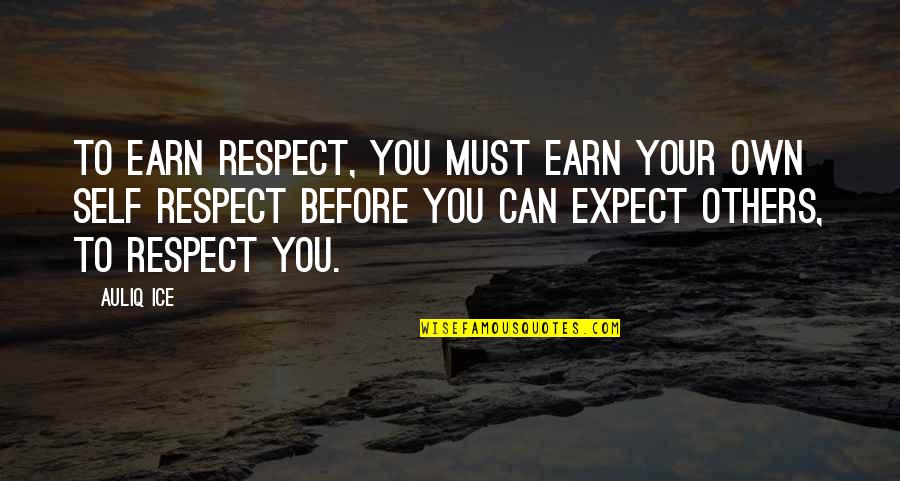 To earn respect, you must earn your own self respect before you can expect others, to respect you. —
Auliq Ice