Love And Basketball Quotes
Collection of top 52 famous quotes about Love And Basketball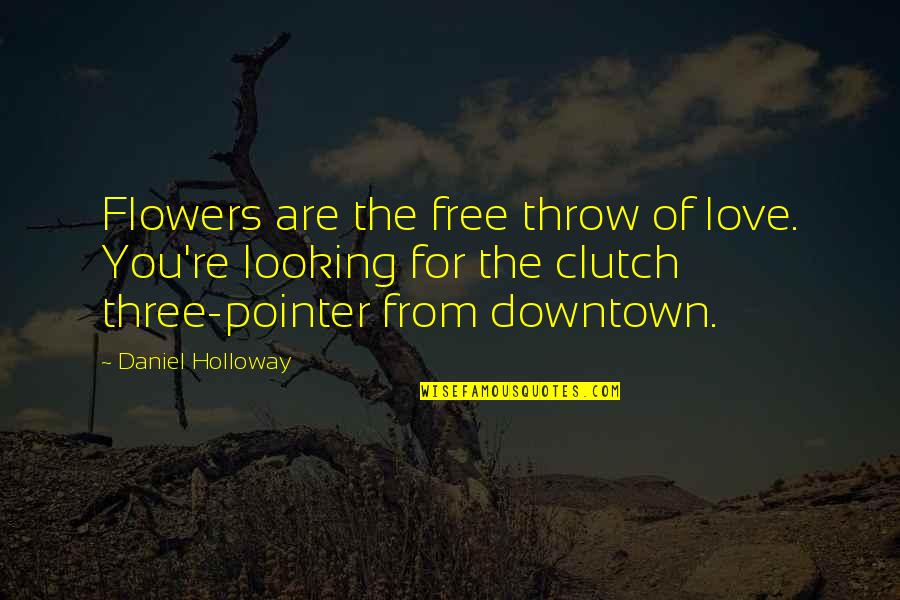 Flowers are the free throw of love. You're looking for the clutch three-pointer from downtown.
—
Daniel Holloway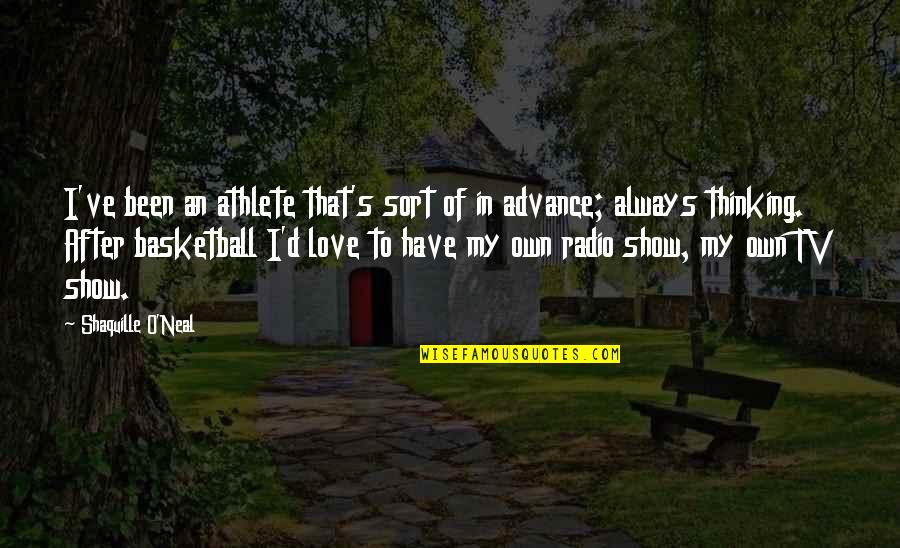 I've been an athlete that's sort of in advance; always thinking. After basketball I'd love to have my own radio show, my own TV show.
—
Shaquille O'Neal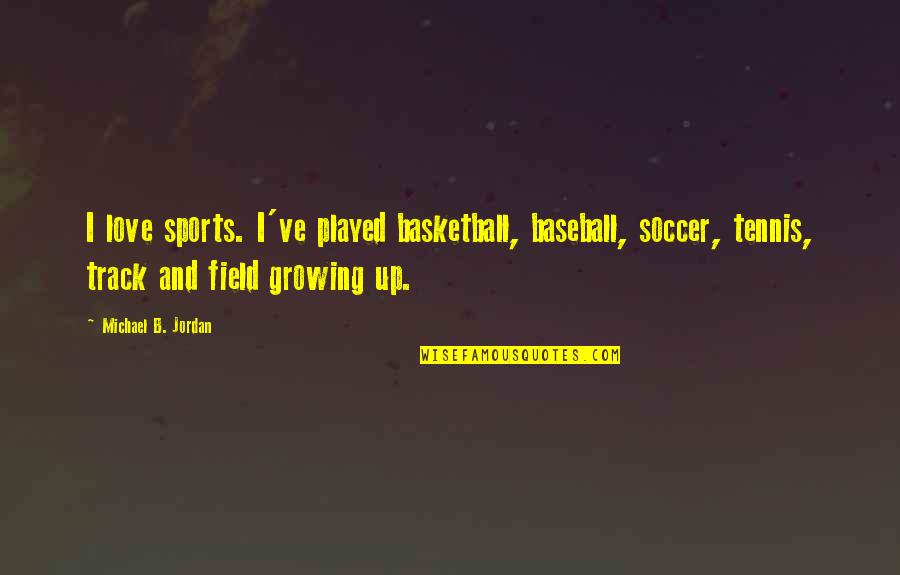 I love sports. I've played basketball, baseball, soccer, tennis, track and field growing up.
—
Michael B. Jordan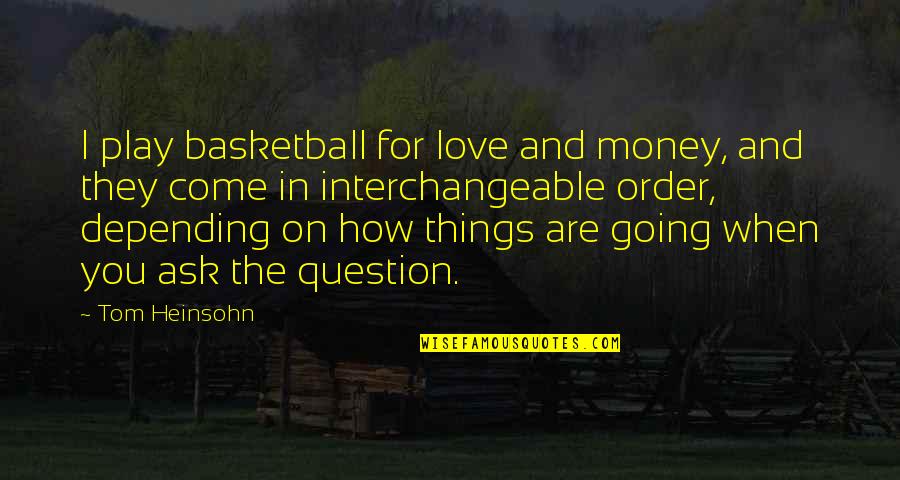 I play basketball for love and money, and they come in interchangeable order, depending on how things are going when you ask the question.
—
Tom Heinsohn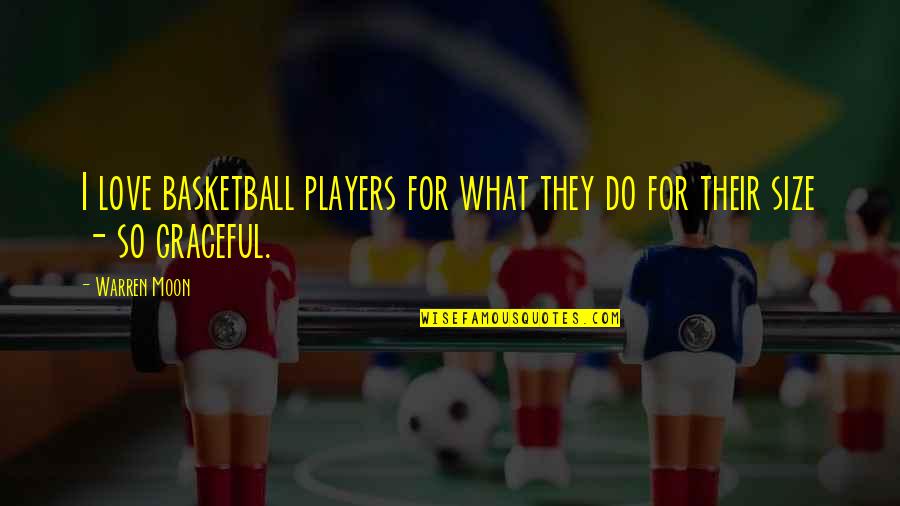 I love basketball players for what they do for their size - so graceful.
—
Warren Moon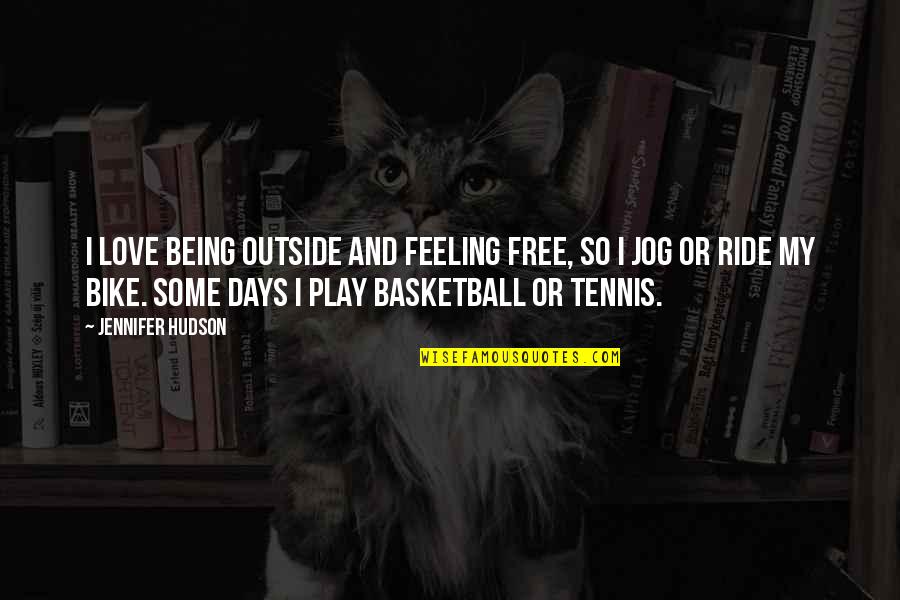 I love being outside and feeling free, so I jog or ride my bike. Some days I play basketball or tennis.
—
Jennifer Hudson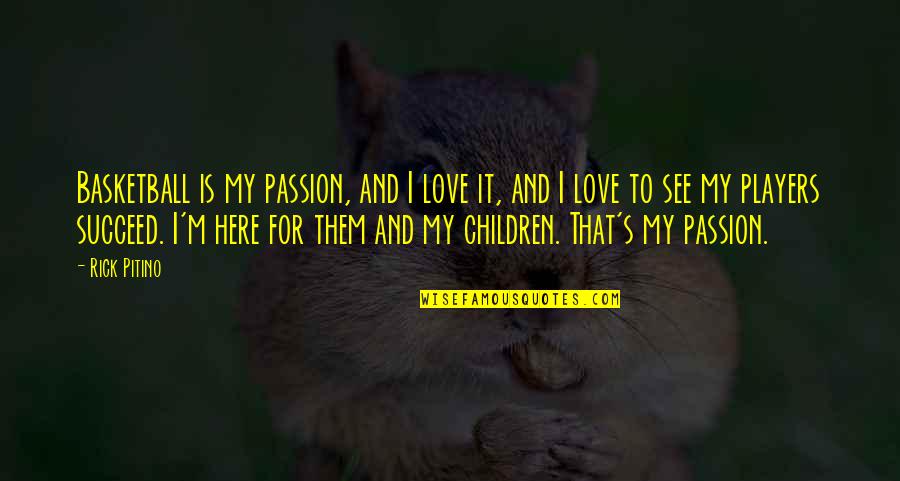 Basketball is my passion, and I love it, and I love to see my players succeed. I'm here for them and my children. That's my passion.
—
Rick Pitino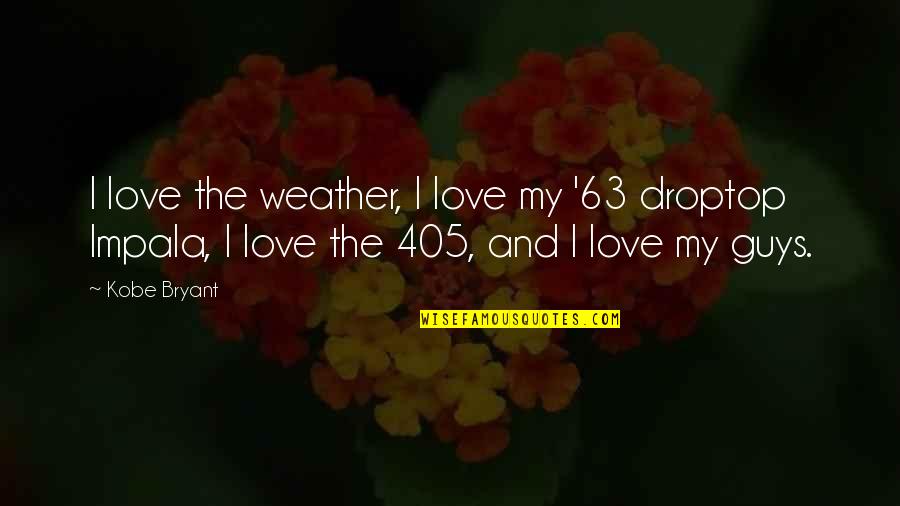 I love the weather, I love my '63 droptop Impala, I love the 405, and I love my guys.
—
Kobe Bryant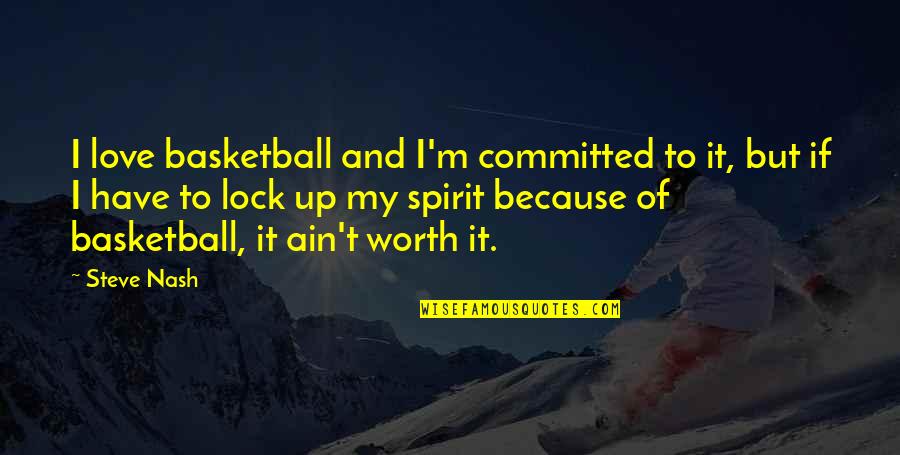 I love basketball and I'm committed to it, but if I have to lock up my spirit because of basketball, it ain't worth it.
—
Steve Nash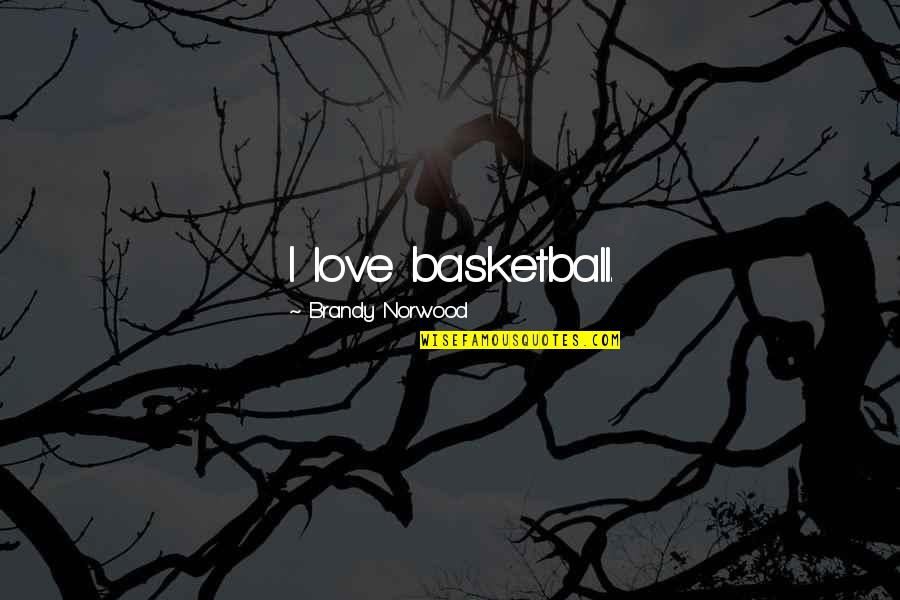 I love basketball.
—
Brandy Norwood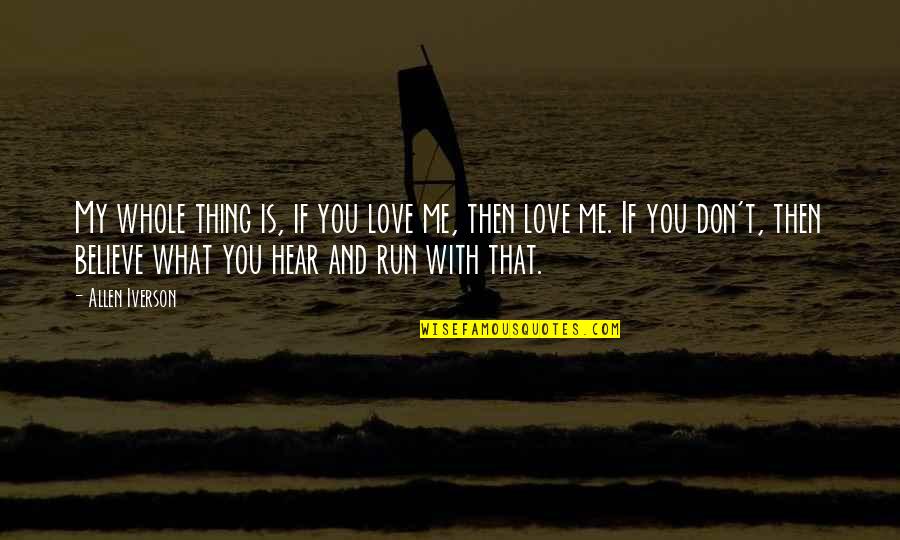 My whole thing is, if you love me, then love me. If you don't, then believe what you hear and run with that.
—
Allen Iverson
I love you Philadelphia. I want to thank you for accepting me, and letting me be me and make this my home forever.
—
Allen Iverson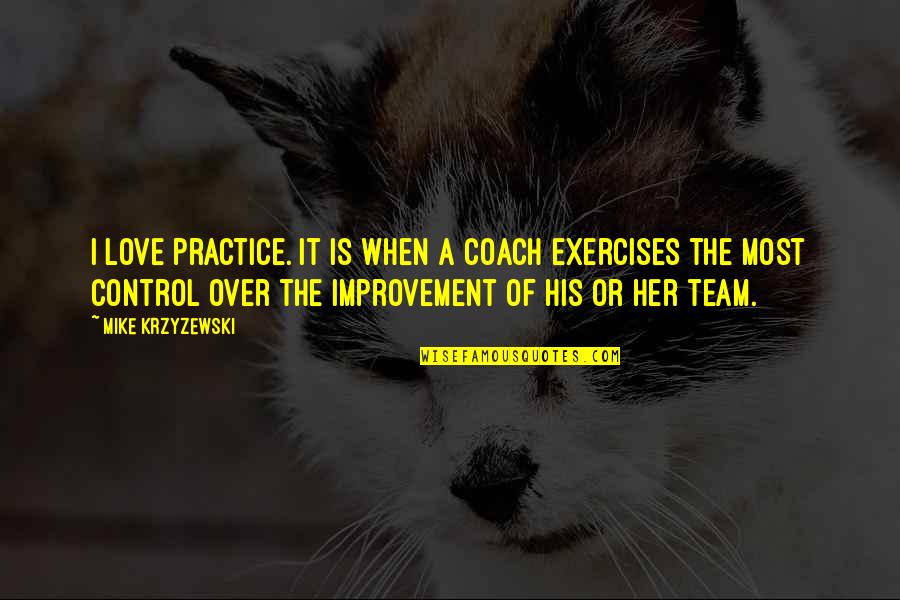 I love practice. It is when a coach exercises the most control over the improvement of his or her team.
—
Mike Krzyzewski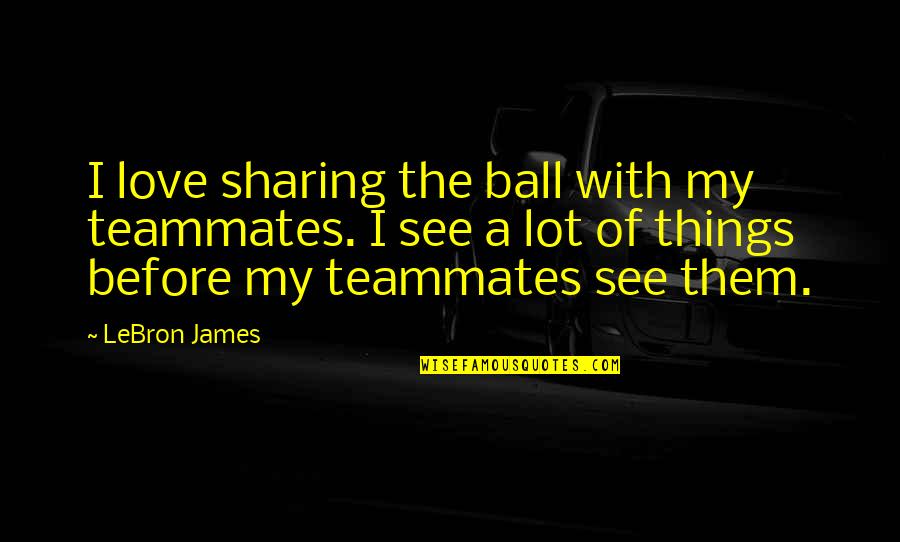 I love sharing the ball with my teammates. I see a lot of things before my teammates see them. —
LeBron James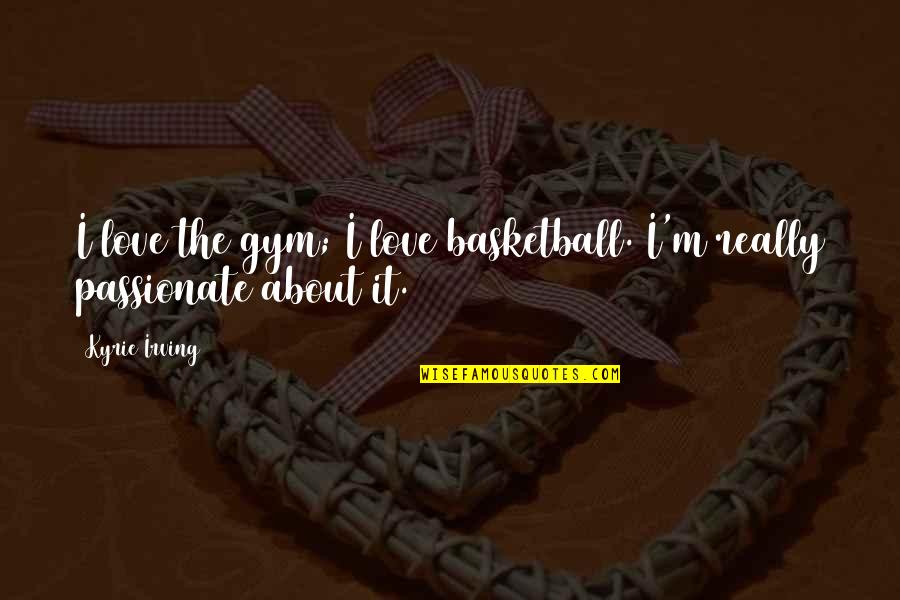 I love the gym; I love basketball. I'm really passionate about it. —
Kyrie Irving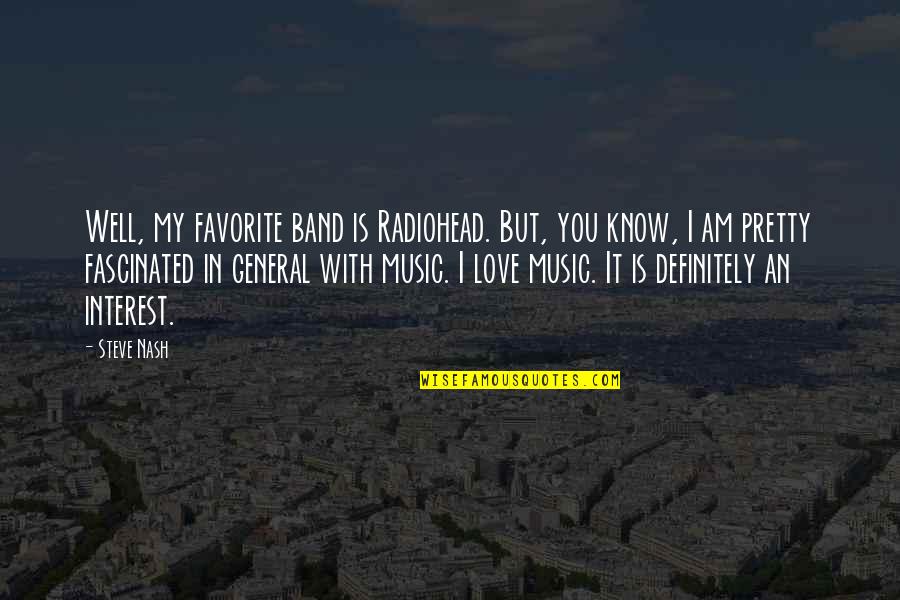 Well, my favorite band is Radiohead. But, you know, I am pretty fascinated in general with music. I love music. It is definitely an interest. —
Steve Nash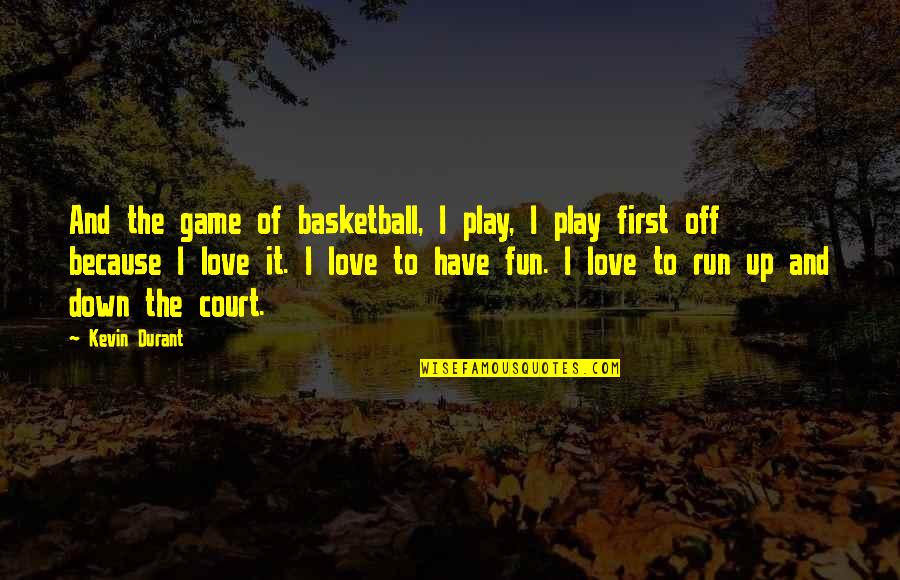 And the game of basketball, I play, I play first off because I love it. I love to have fun. I love to run up and down the court. —
Kevin Durant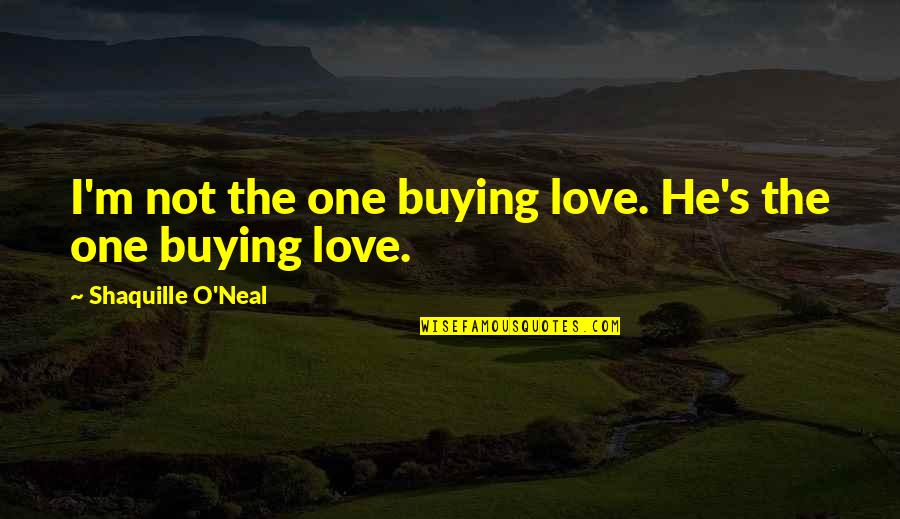 I'm not the one buying love. He's the one buying love. —
Shaquille O'Neal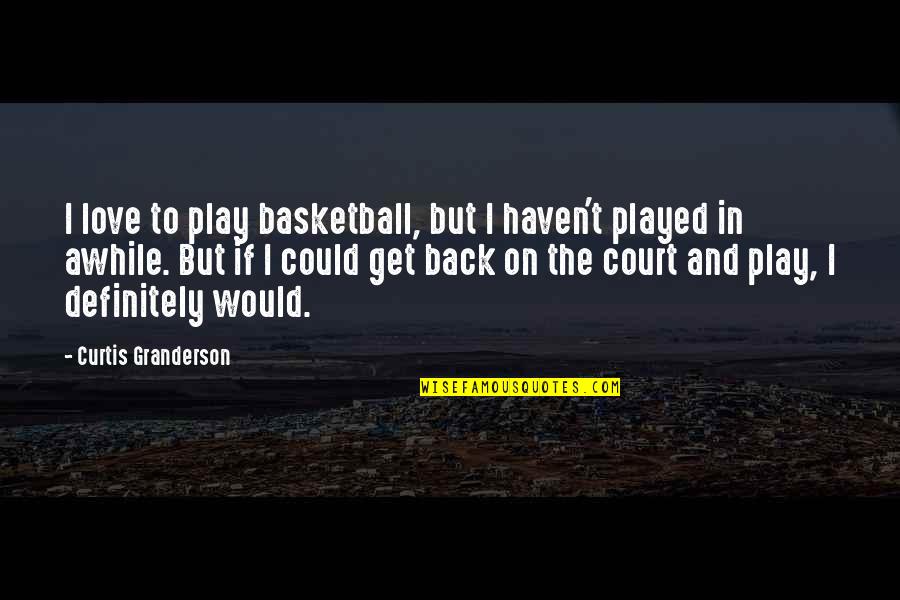 I love to play basketball, but I haven't played in awhile. But if I could get back on the court and play, I definitely would. —
Curtis Granderson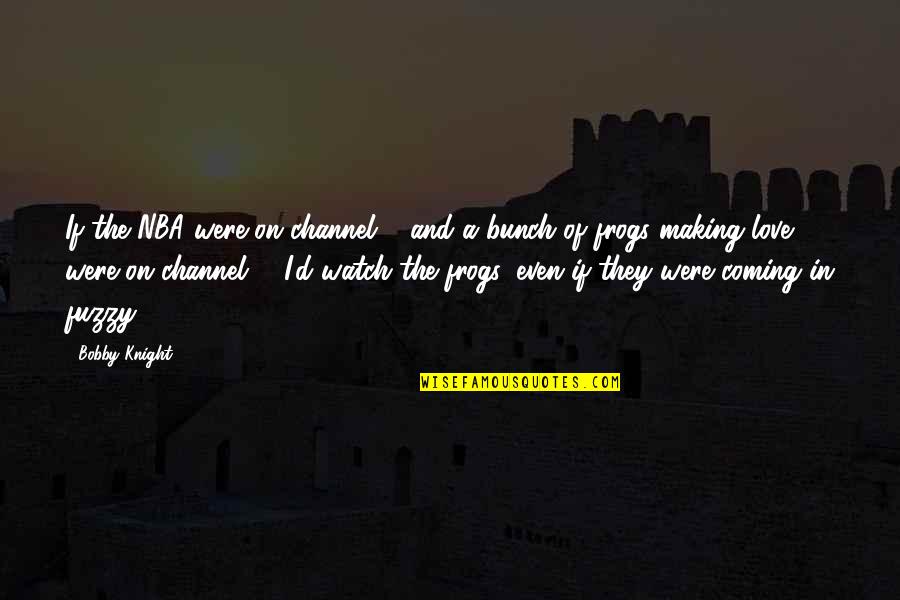 If the NBA were on channel 5 and a bunch of frogs making love were on channel 4, I'd watch the frogs, even if they were coming in fuzzy. —
Bobby Knight
I love the flow of the game. There's a certain fluidity to basketball. I don't enjoy watching baseball or football in the same way. —
Adam Yauch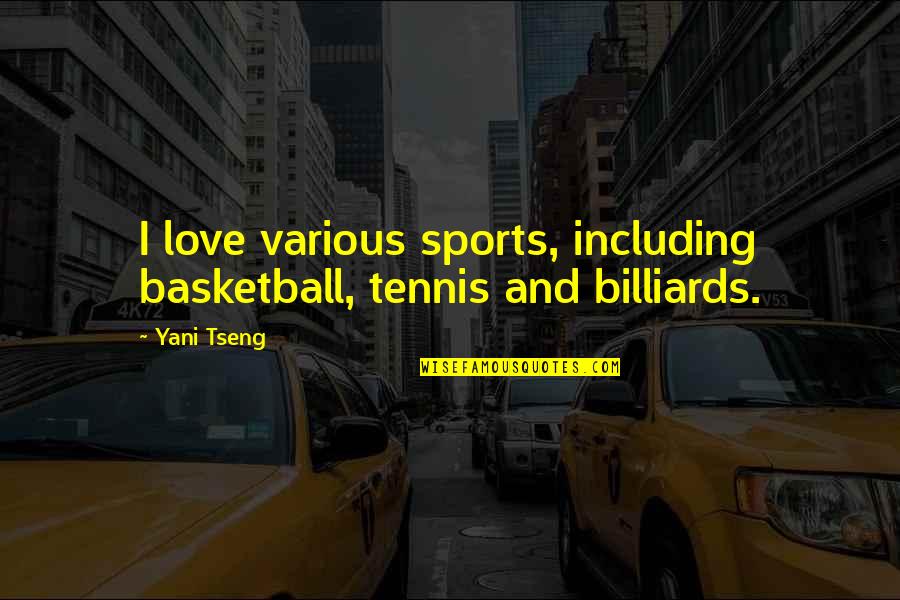 I love various sports, including basketball, tennis and billiards. —
Yani Tseng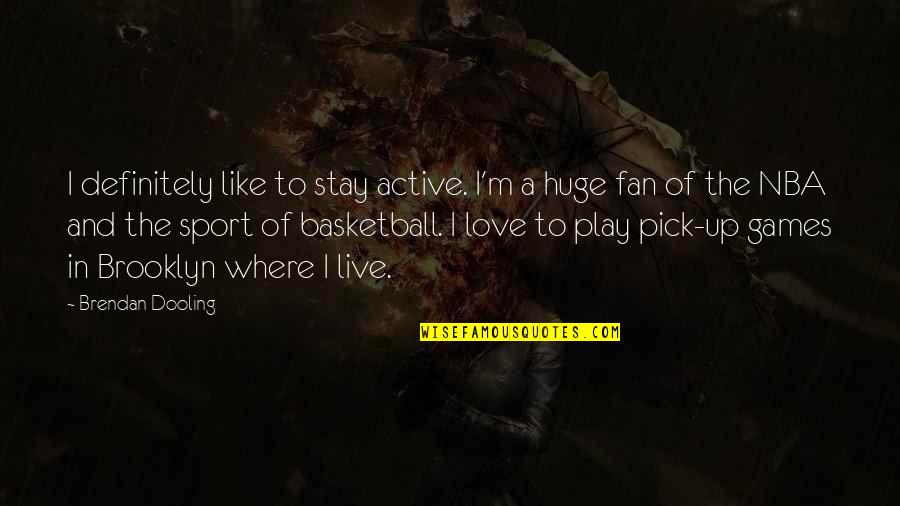 I definitely like to stay active. I'm a huge fan of the NBA and the sport of basketball. I love to play pick-up games in Brooklyn where I live. —
Brendan Dooling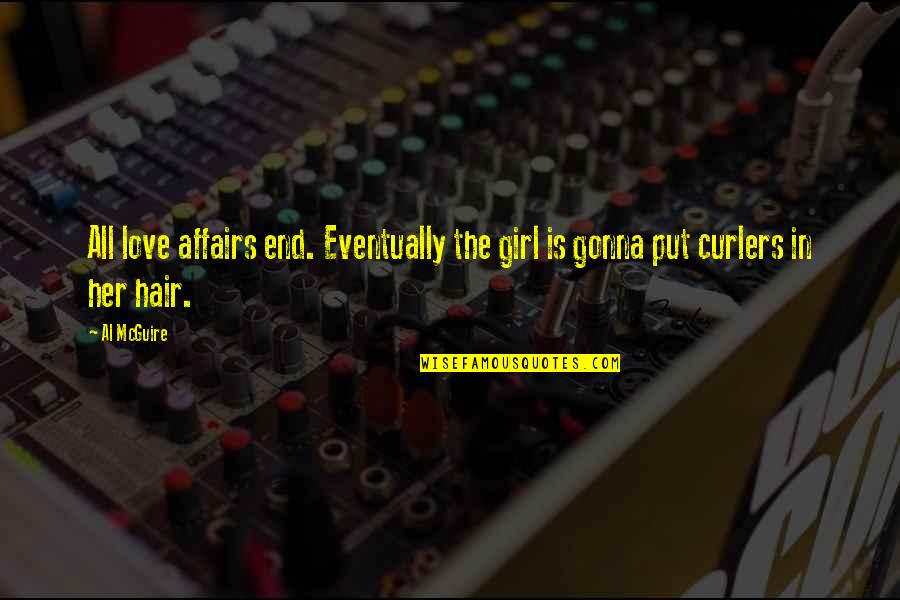 All love affairs end. Eventually the girl is gonna put curlers in her hair. —
Al McGuire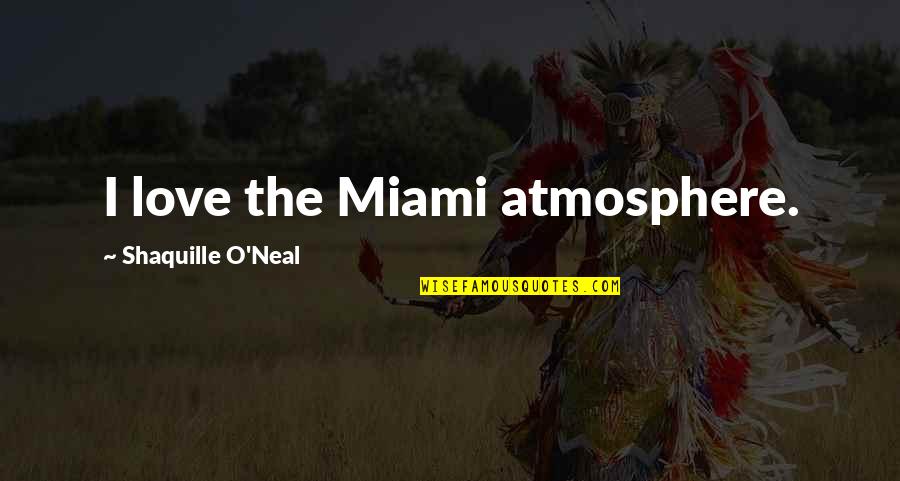 I love the Miami atmosphere. —
Shaquille O'Neal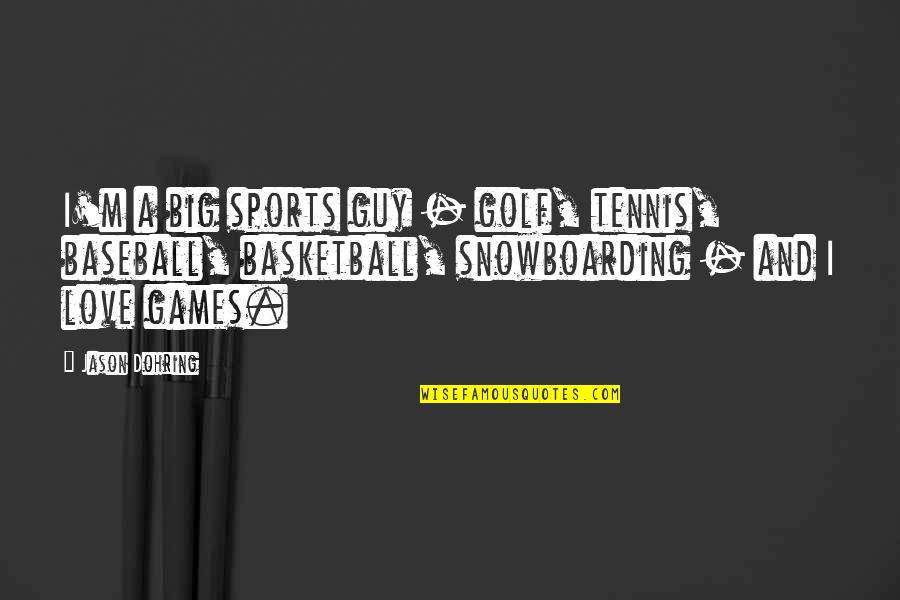 I'm a big sports guy - golf, tennis, baseball, basketball, snowboarding - and I love games. —
Jason Dohring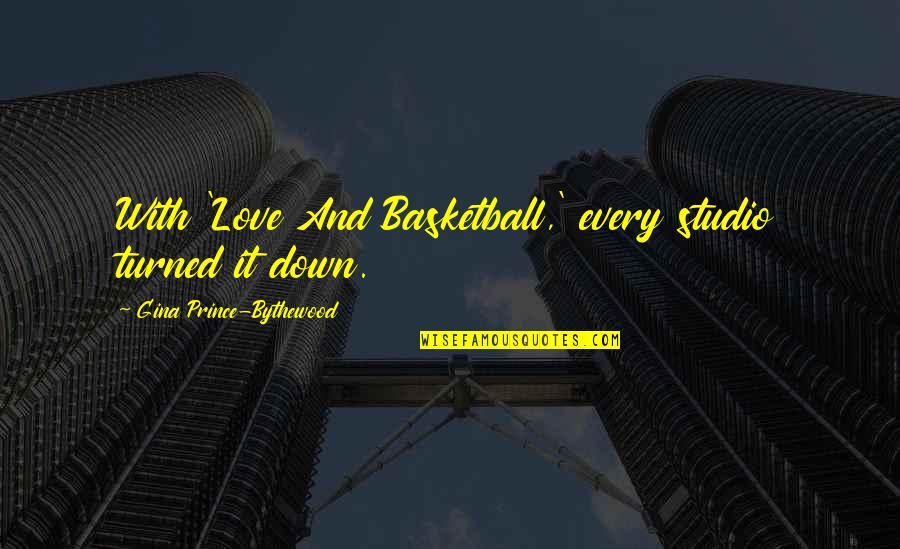 With 'Love And Basketball,' every studio turned it down. —
Gina Prince-Bythewood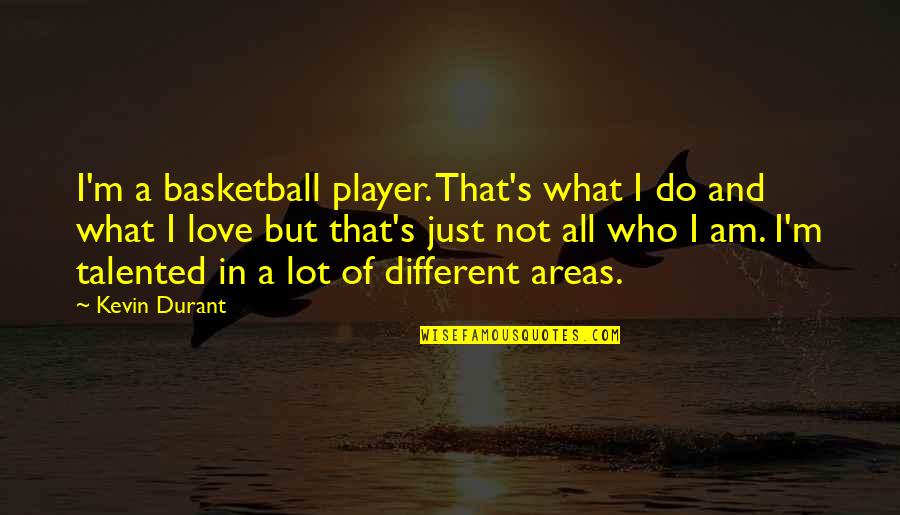 I'm a basketball player. That's what I do and what I love but that's just not all who I am. I'm talented in a lot of different areas. —
Kevin Durant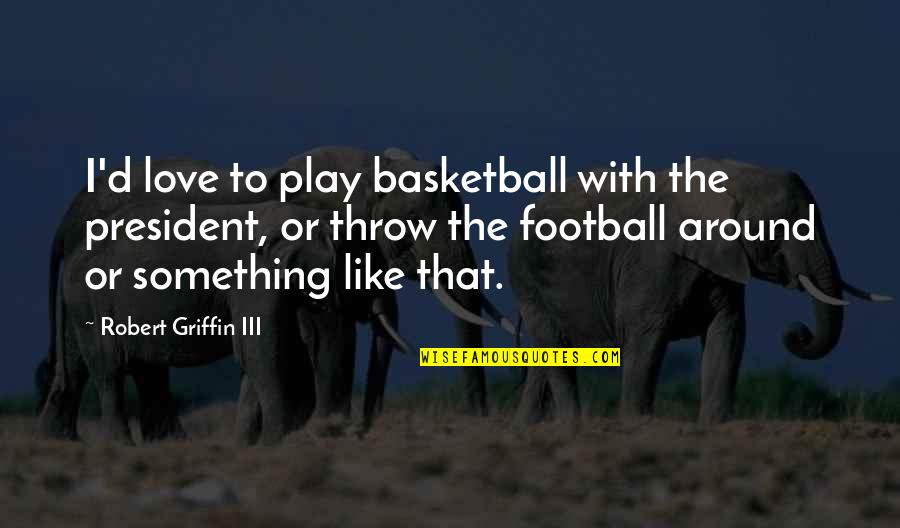 I'd love to play basketball with the president, or throw the football around or something like that. —
Robert Griffin III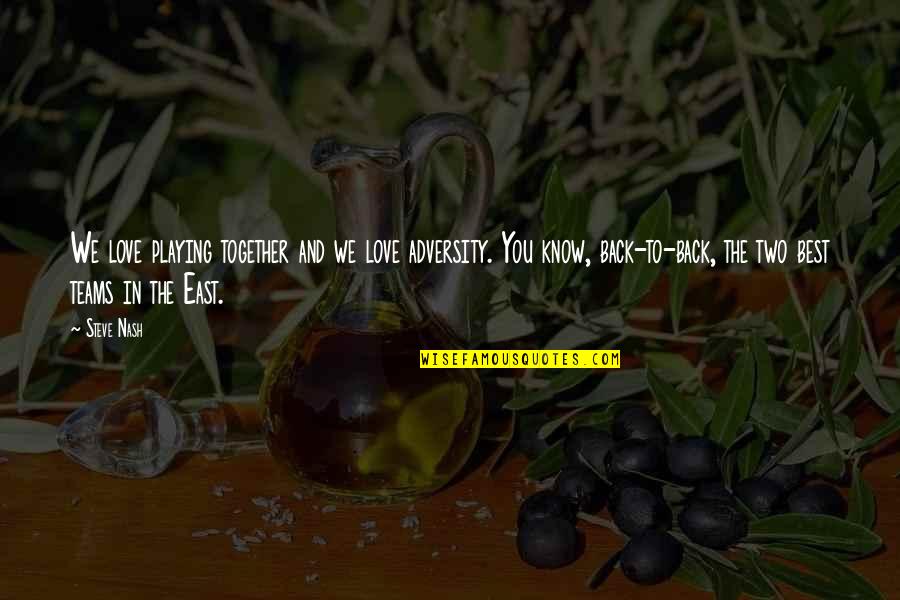 We love playing together and we love adversity. You know, back-to-back, the two best teams in the East. —
Steve Nash
I recruit hungry kids who love the game and want to get better and feel they have more questions than answers —
Bo Ryan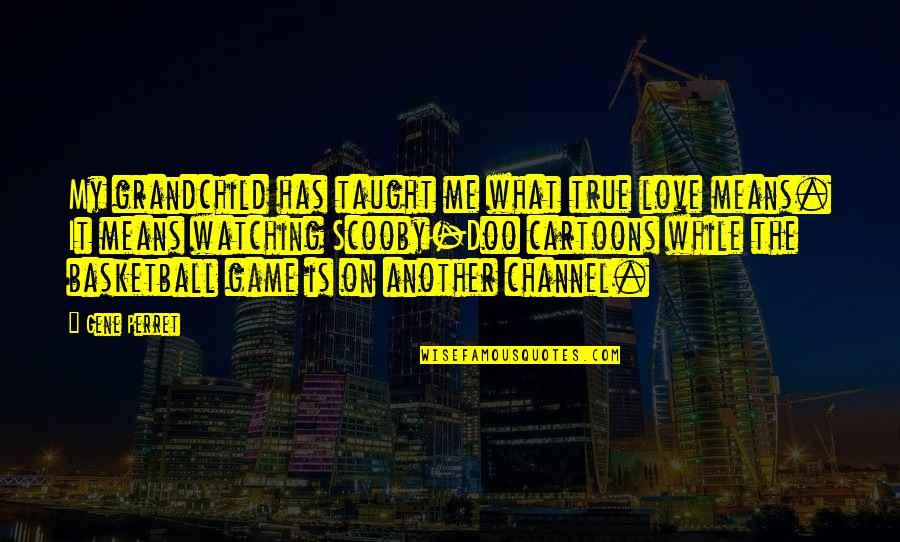 My grandchild has taught me what true love means. It means watching Scooby-Doo cartoons while the basketball game is on another channel. —
Gene Perret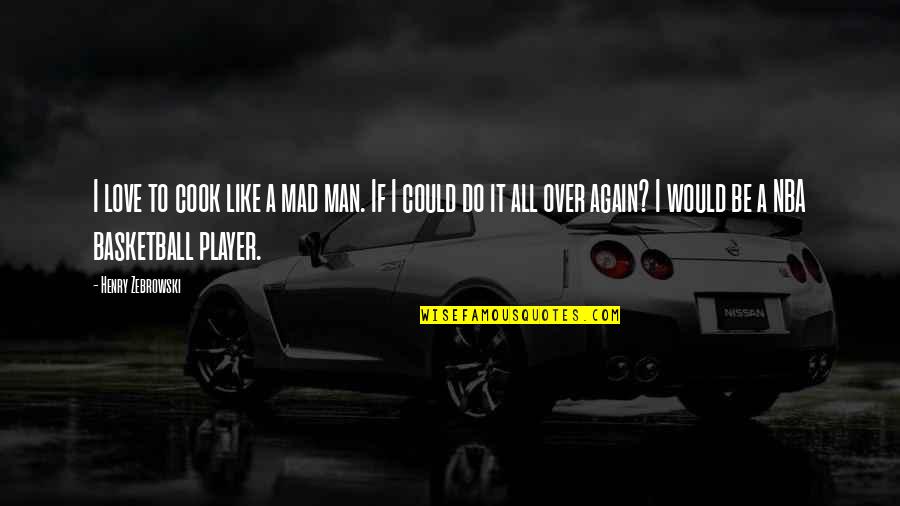 I love to cook like a mad man. If I could do it all over again? I would be a NBA basketball player. —
Henry Zebrowski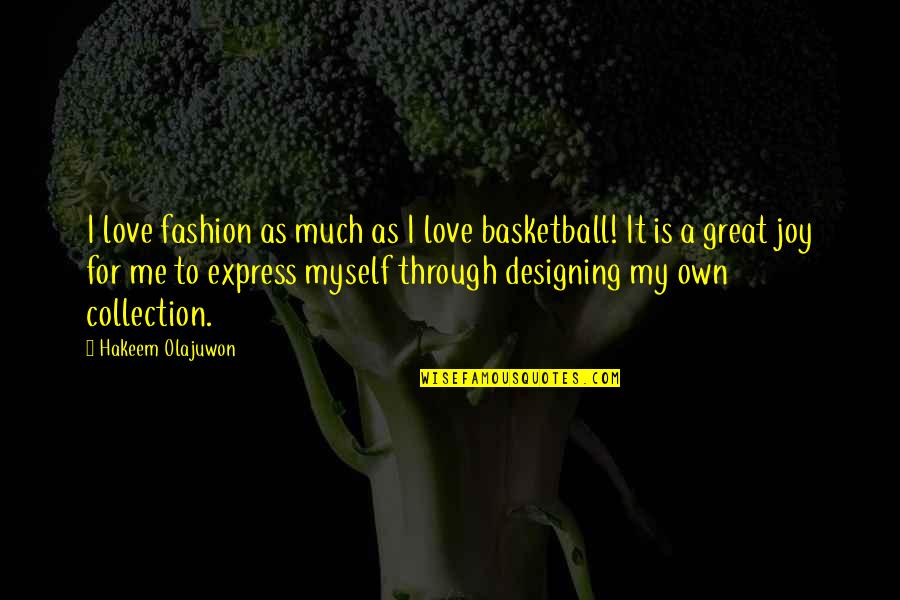 I love fashion as much as I love basketball! It is a great joy for me to express myself through designing my own collection. —
Hakeem Olajuwon
Basketball was always my first love, but once I had a good year as a senior, I figured the next step was to play college football. —
Ben Roethlisberger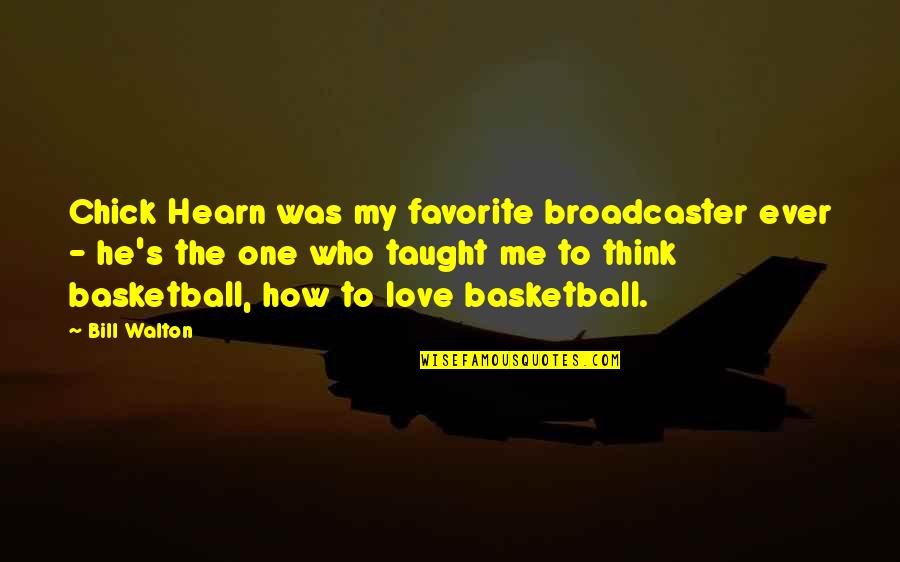 Chick Hearn was my favorite broadcaster ever - he's the one who taught me to think basketball, how to love basketball. —
Bill Walton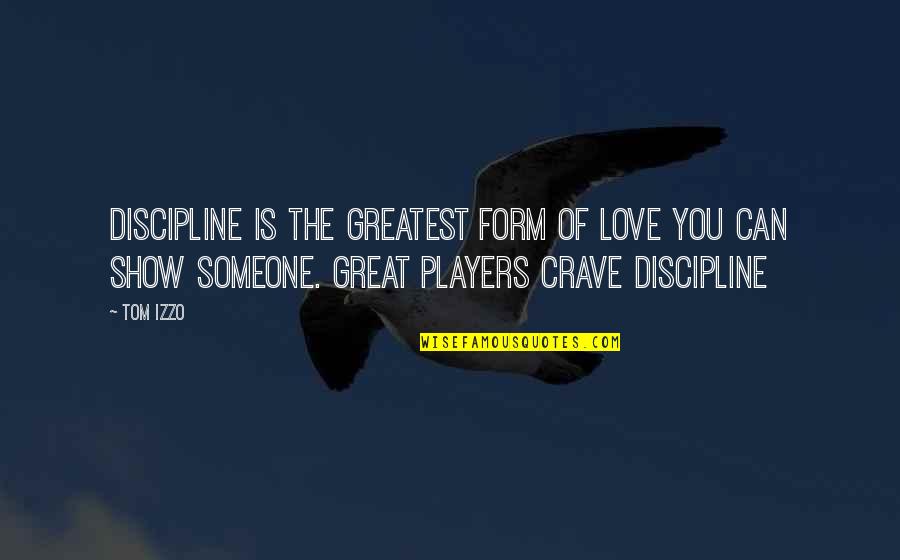 Discipline is the greatest form of love you can show someone. Great players crave discipline —
Tom Izzo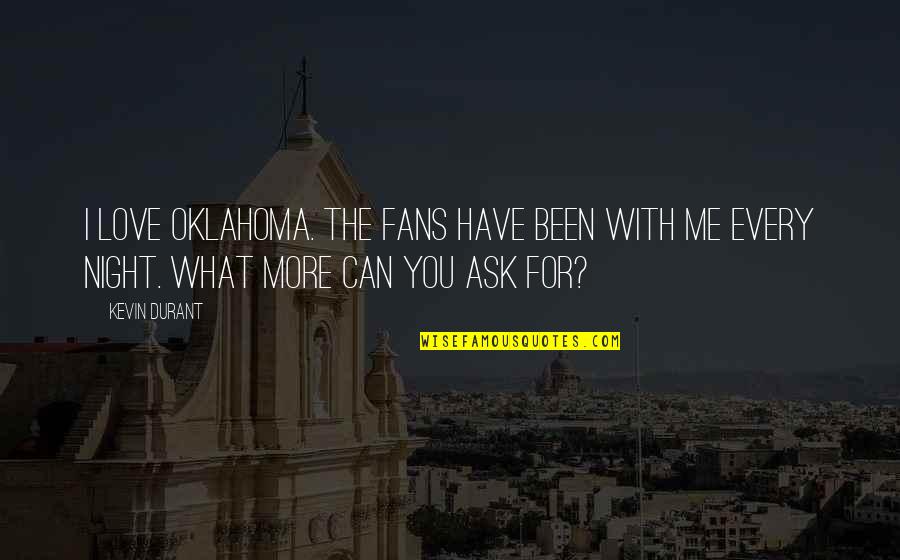 I love Oklahoma. The fans have been with me every night. What more can you ask for? —
Kevin Durant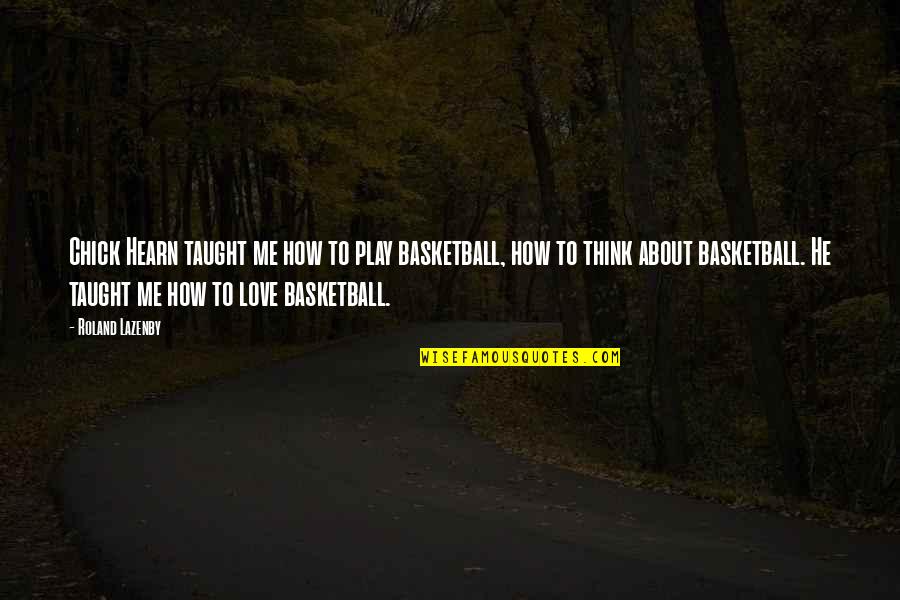 Chick Hearn taught me how to play basketball, how to think about basketball. He taught me how to love basketball. —
Roland Lazenby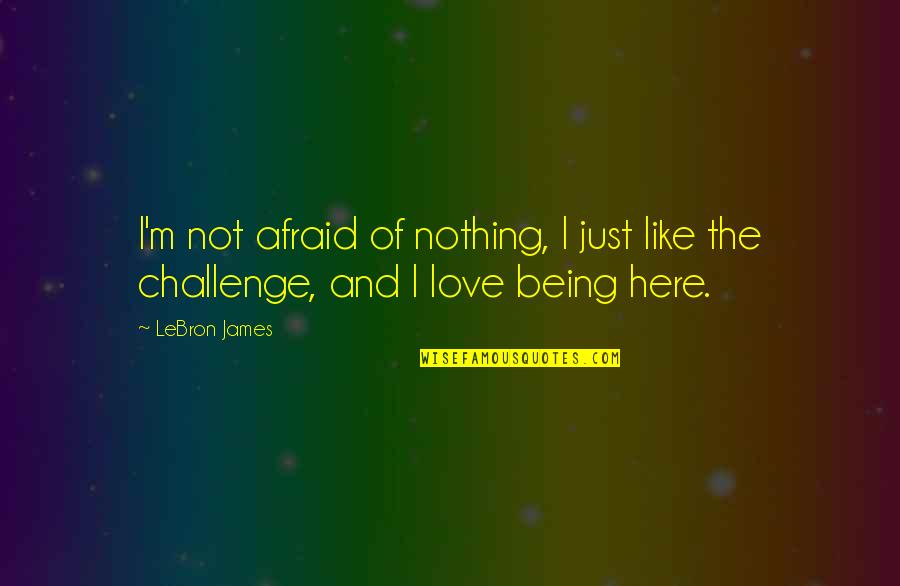 I'm not afraid of nothing, I just like the challenge, and I love being here. —
LeBron James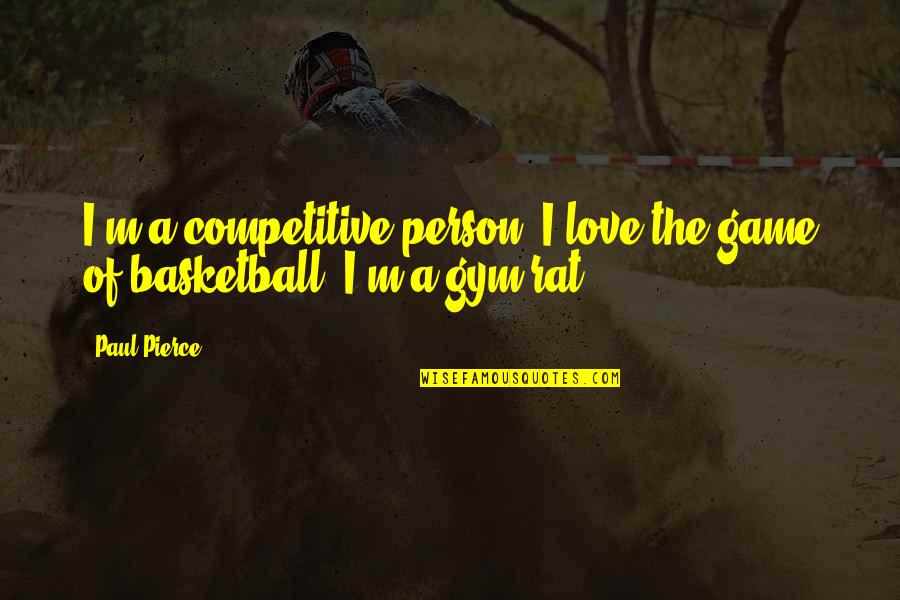 I'm a competitive person. I love the game of basketball. I'm a gym rat. —
Paul Pierce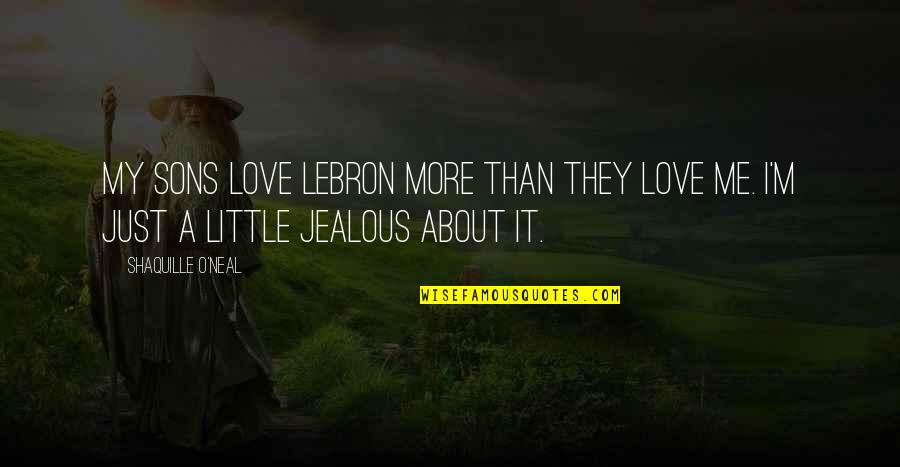 My sons love LeBron more than they love me. I'm just a little jealous about it. —
Shaquille O'Neal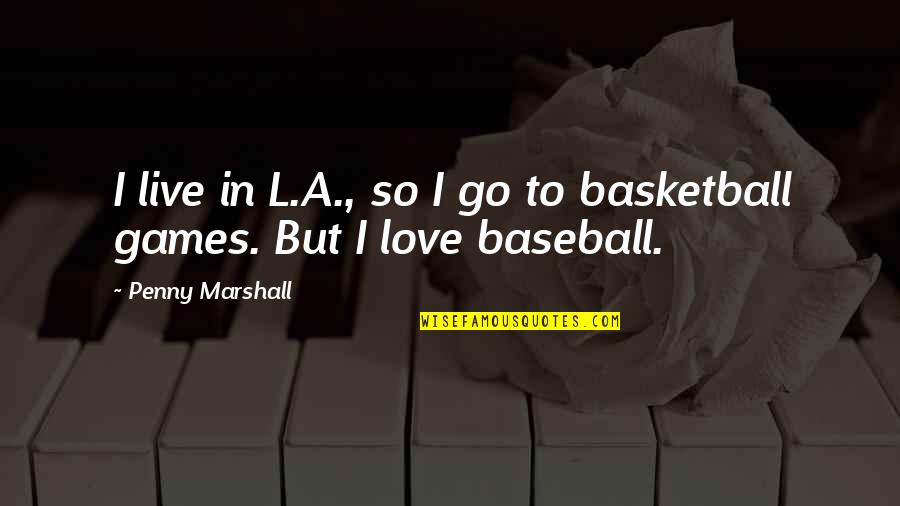 I live in L.A., so I go to basketball games. But I love baseball. —
Penny Marshall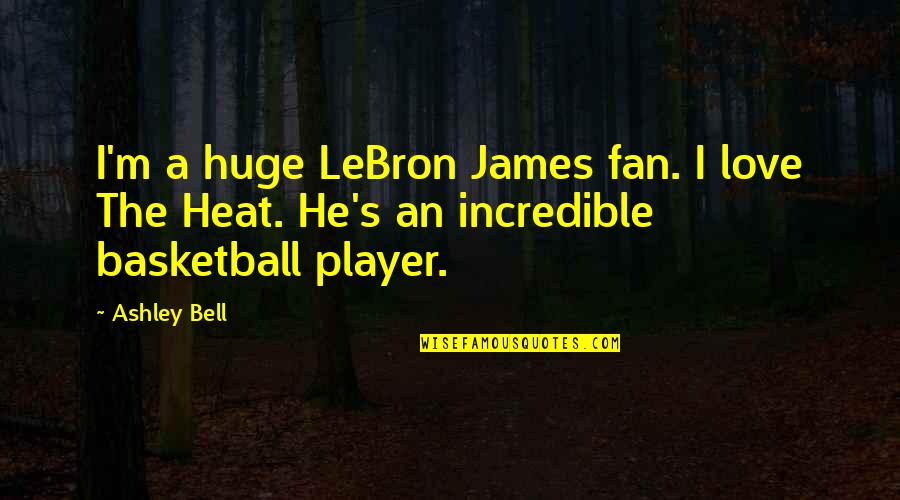 I'm a huge LeBron James fan. I love The Heat. He's an incredible basketball player. —
Ashley Bell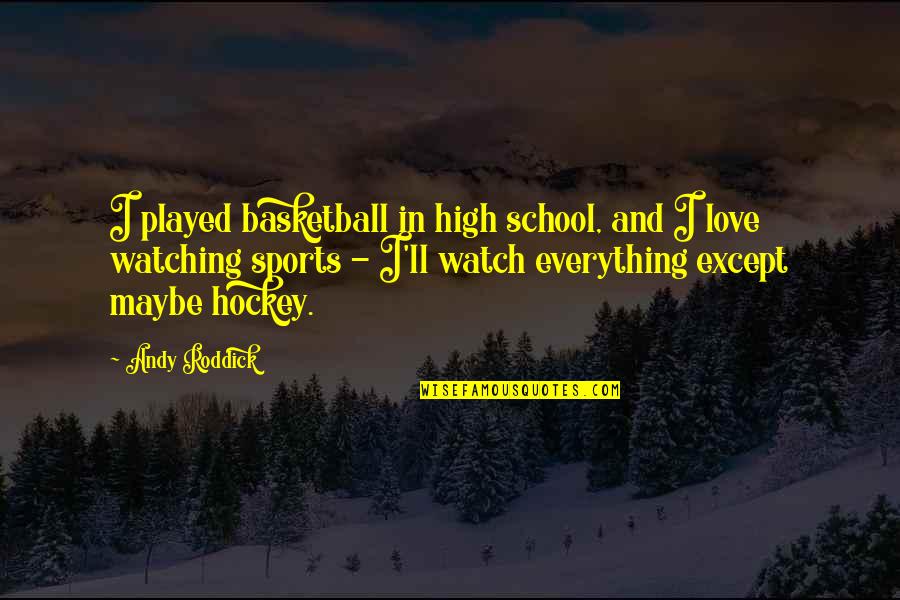 I played basketball in high school, and I love watching sports - I'll watch everything except maybe hockey. —
Andy Roddick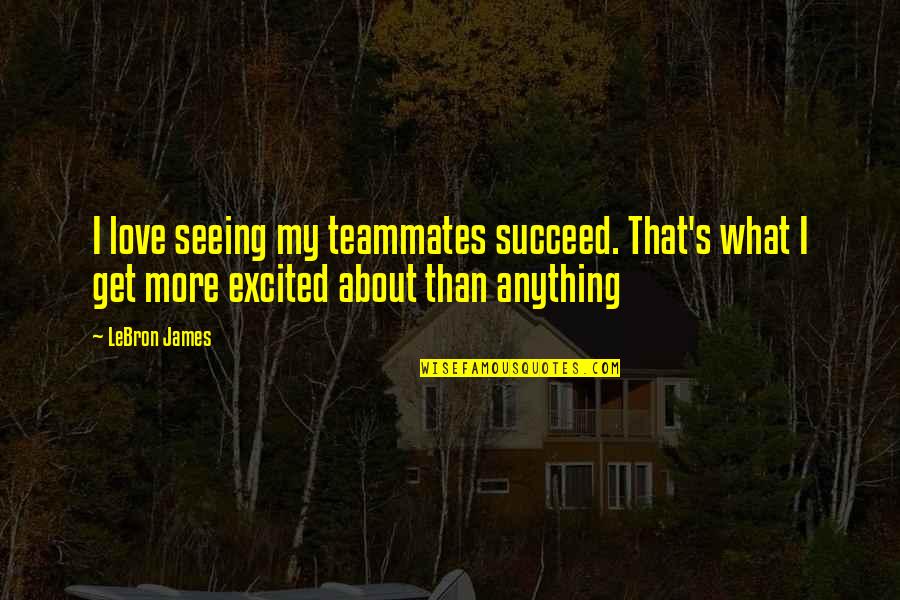 I love seeing my teammates succeed. That's what I get more excited about than anything —
LeBron James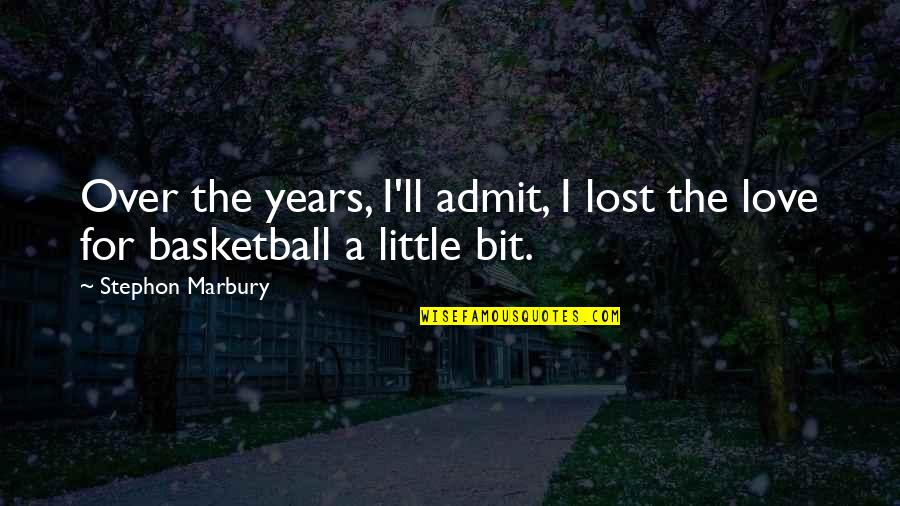 Over the years, I'll admit, I lost the love for basketball a little bit. —
Stephon Marbury
I love the big, like, basketball sweats ... and I only wear vintage T-shirts to bed, because I like the super-thin ones. —
Brad Goreski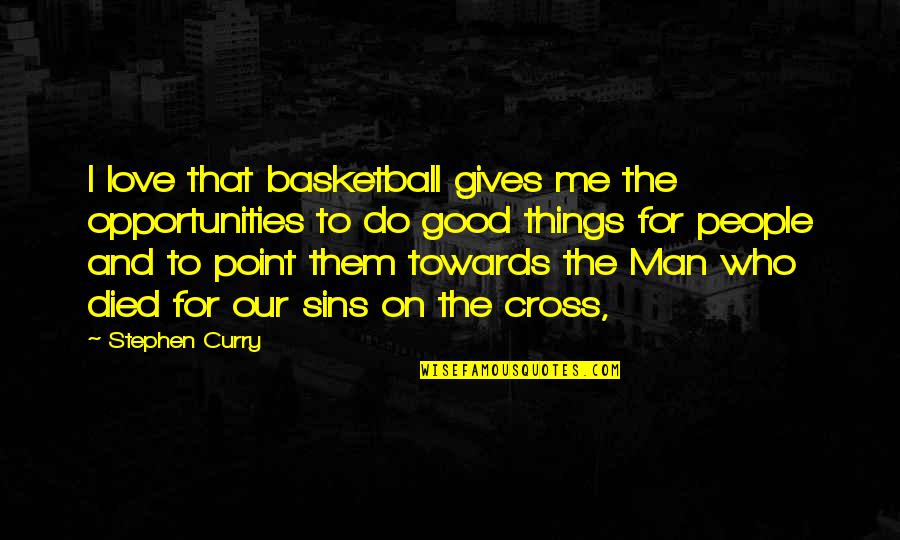 I love that basketball gives me the opportunities to do good things for people and to point them towards the Man who died for our sins on the cross, —
Stephen Curry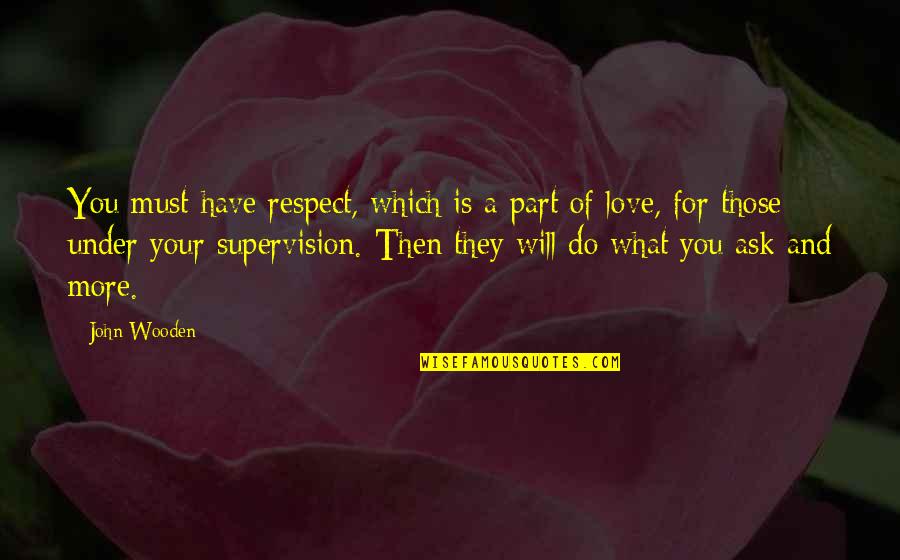 You must have respect, which is a part of love, for those under your supervision. Then they will do what you ask and more. —
John Wooden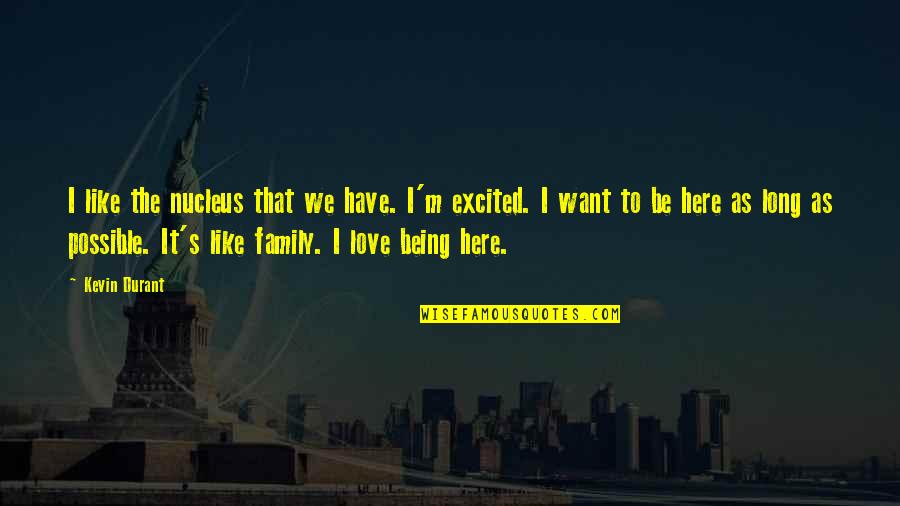 I like the nucleus that we have. I'm excited. I want to be here as long as possible. It's like family. I love being here. —
Kevin Durant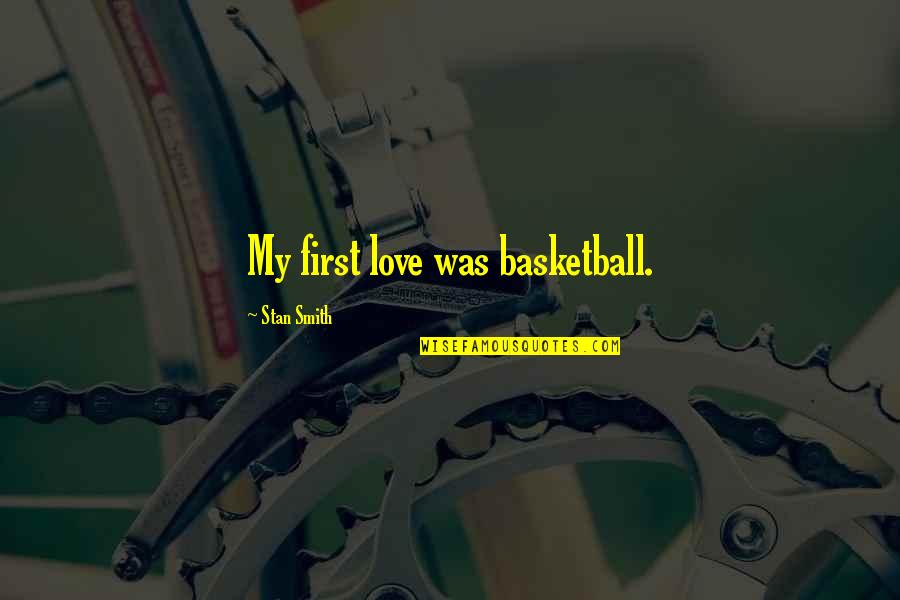 My first love was basketball. —
Stan Smith