Losers And Winners Quotes
Collection of top 55 famous quotes about Losers And Winners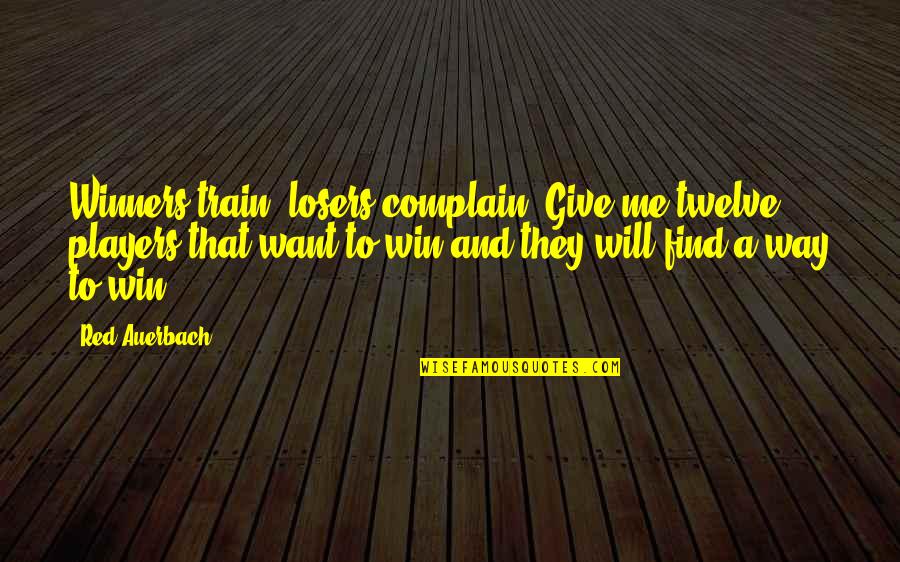 Winners train, losers complain. Give me twelve players that want to win and they will find a way to win.
—
Red Auerbach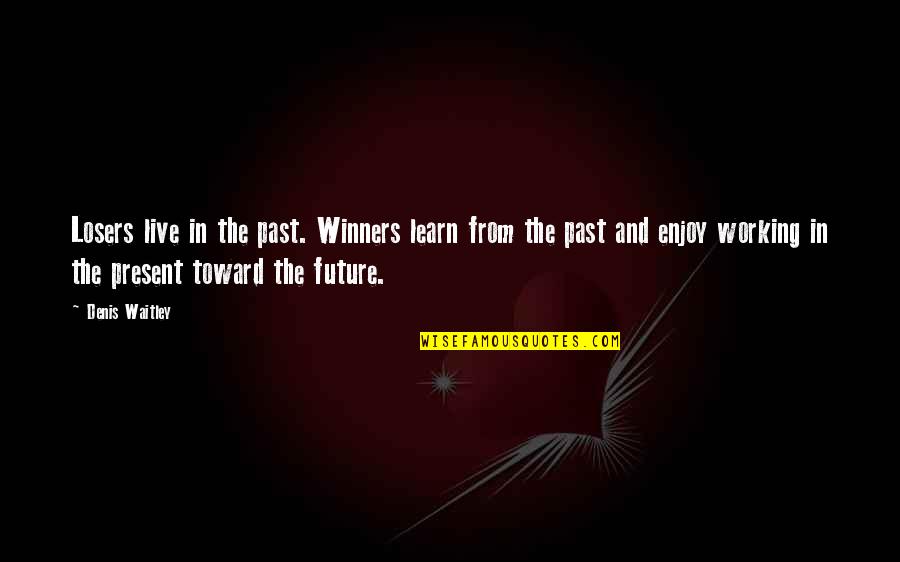 Losers live in the past. Winners learn from the past and enjoy working in the present toward the future.
—
Denis Waitley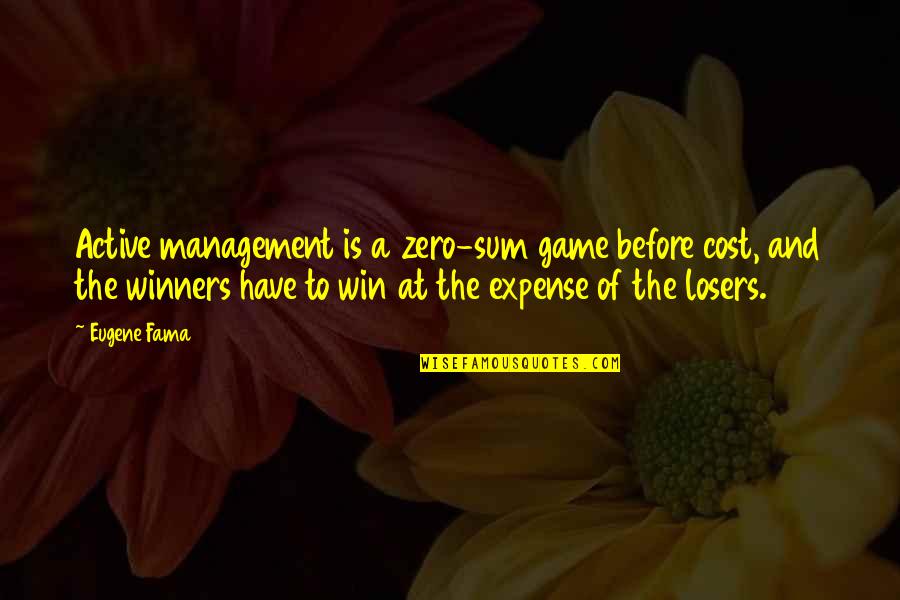 Active management is a zero-sum game before cost, and the winners have to win at the expense of the losers.
—
Eugene Fama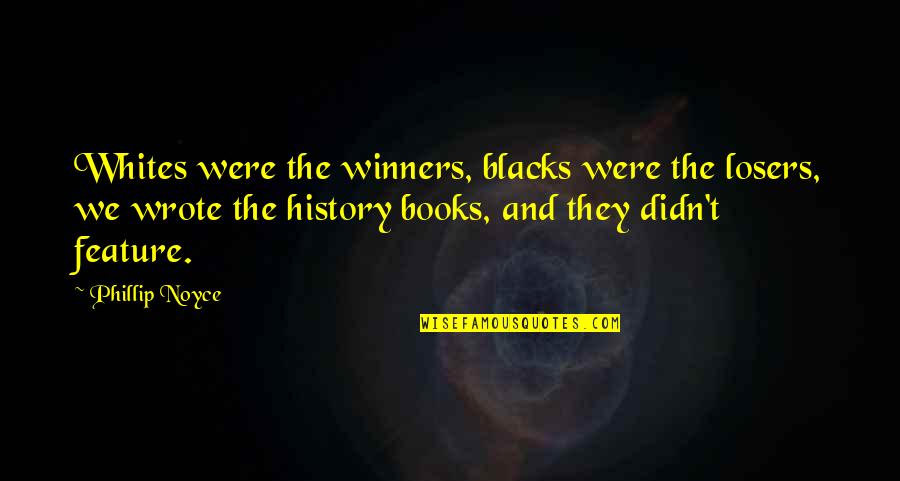 Whites were the winners, blacks were the losers, we wrote the history books, and they didn't feature.
—
Phillip Noyce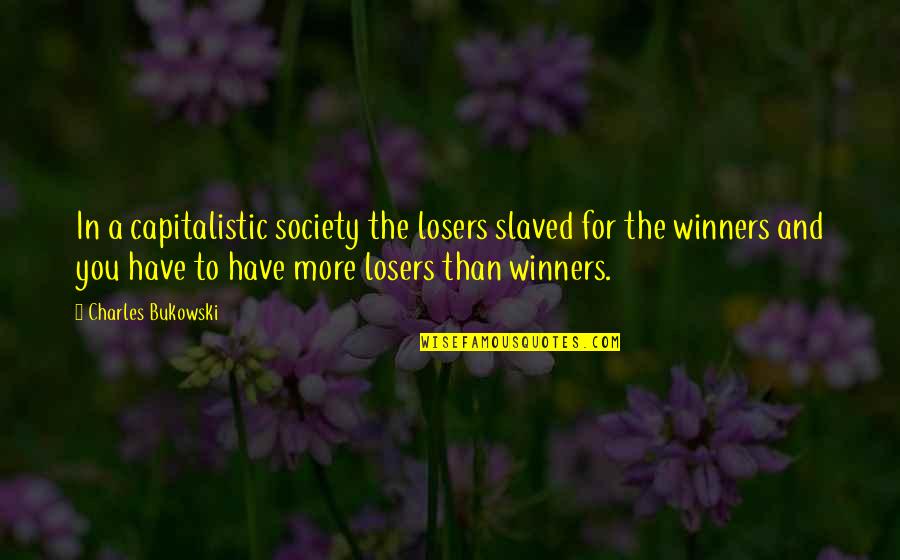 In a capitalistic society the losers slaved for the winners and you have to have more losers than winners.
—
Charles Bukowski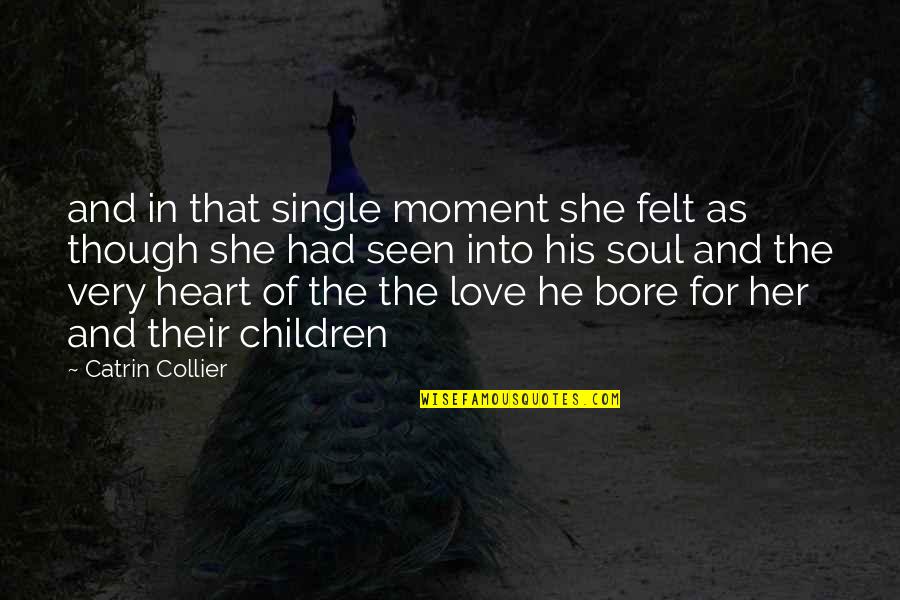 and in that single moment she felt as though she had seen into his soul and the very heart of the the love he bore for her and their children
—
Catrin Collier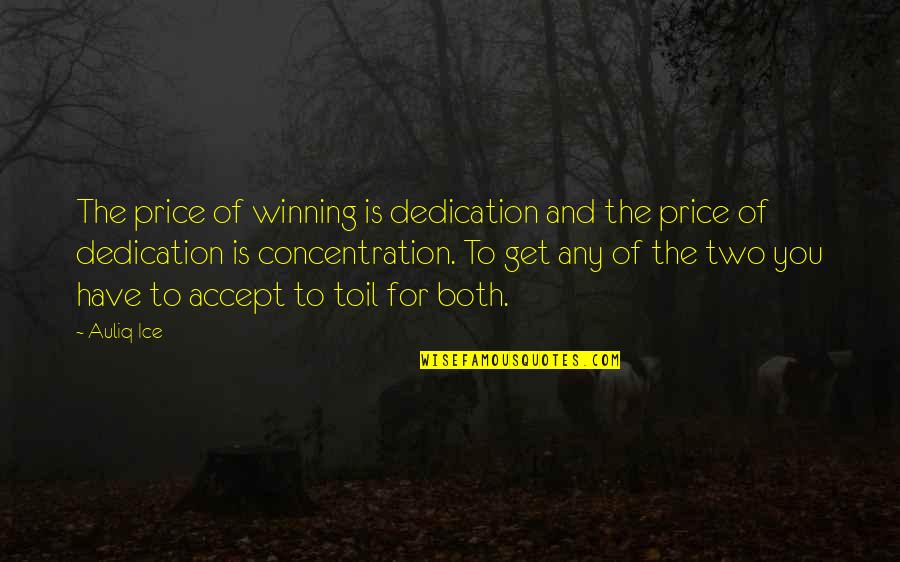 The price of winning is dedication and the price of dedication is concentration. To get any of the two you have to accept to toil for both.
—
Auliq Ice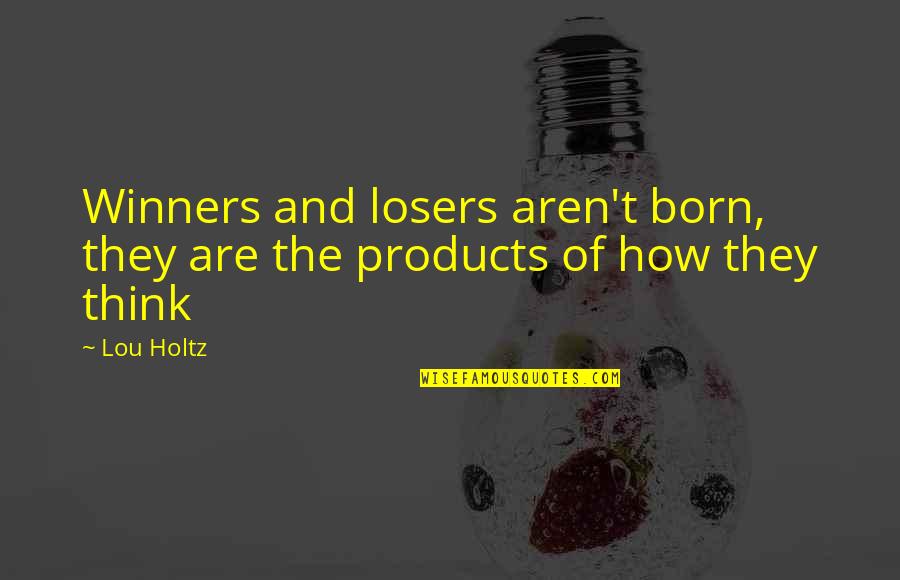 Winners and losers aren't born, they are the products of how they think
—
Lou Holtz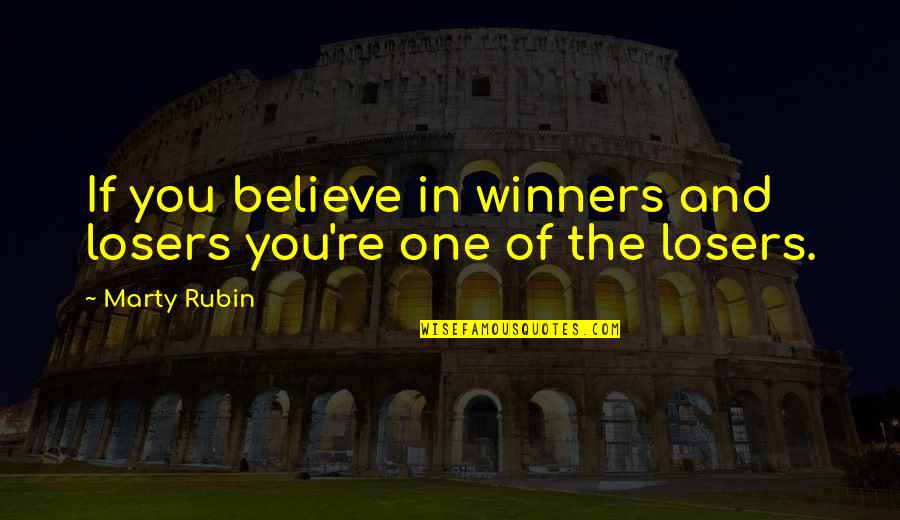 If you believe in winners and losers you're one of the losers.
—
Marty Rubin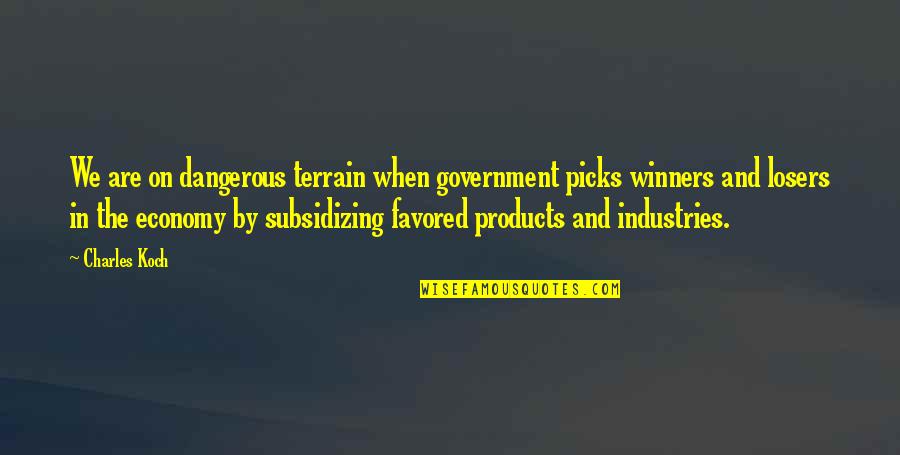 We are on dangerous terrain when government picks winners and losers in the economy by subsidizing favored products and industries.
—
Charles Koch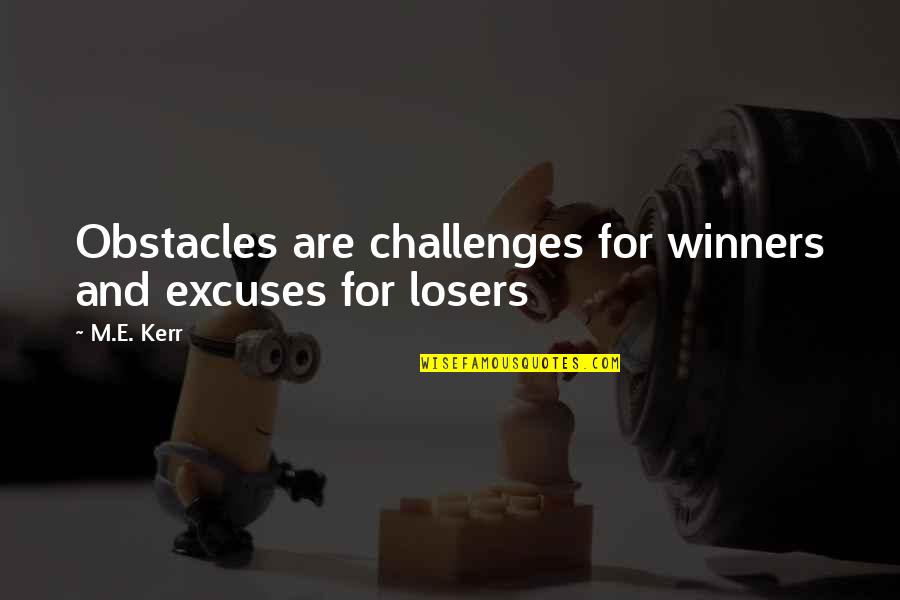 Obstacles are challenges for winners and excuses for losers
—
M.E. Kerr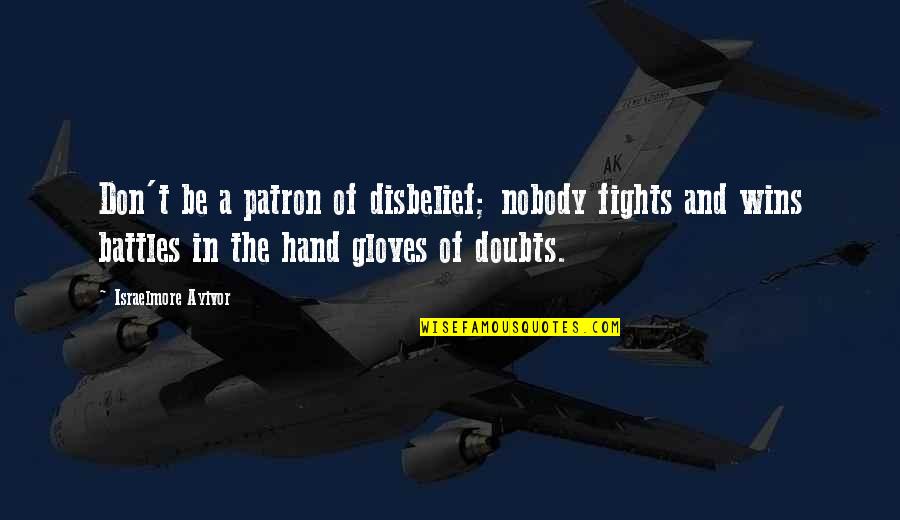 Don't be a patron of disbelief; nobody fights and wins battles in the hand gloves of doubts. —
Israelmore Ayivor
Basketball is a game with winners and losers, but if you play this game with your heart, you're always a winner. —
C.M.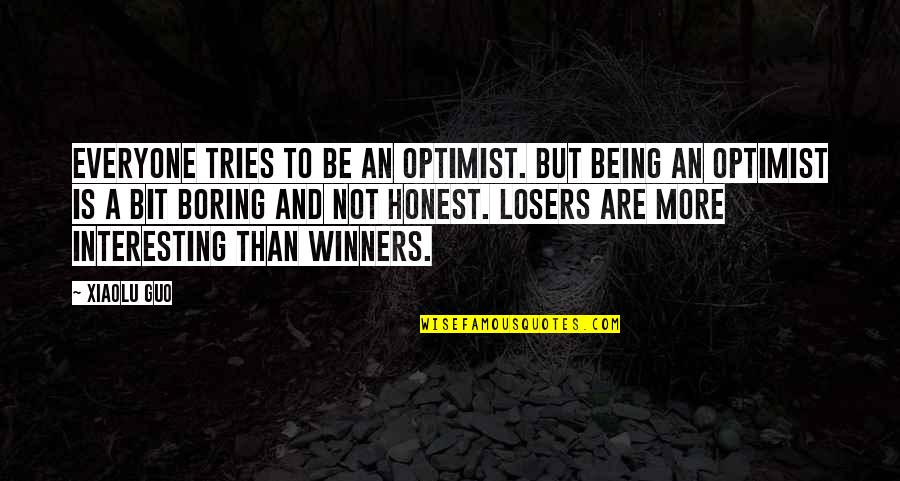 Everyone tries to be an optimist. But being an optimist is a bit boring and not honest. Losers are more interesting than winners. —
Xiaolu Guo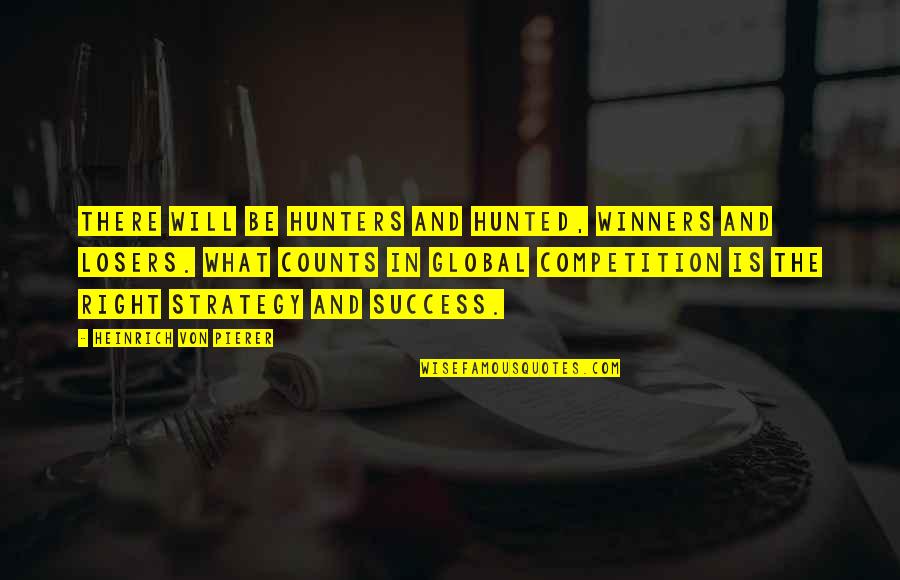 There will be hunters and hunted, winners and losers. What counts in global competition is the right strategy and success. —
Heinrich Von Pierer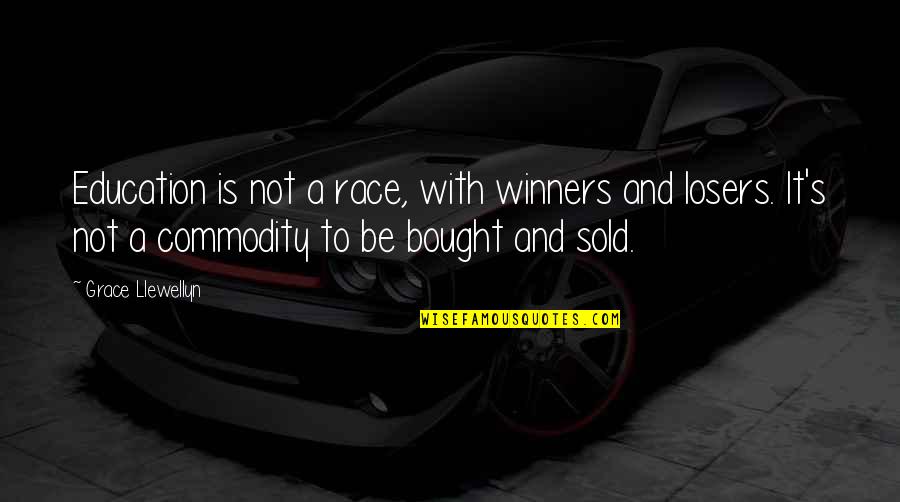 Education is not a race, with winners and losers. It's not a commodity to be bought and sold. —
Grace Llewellyn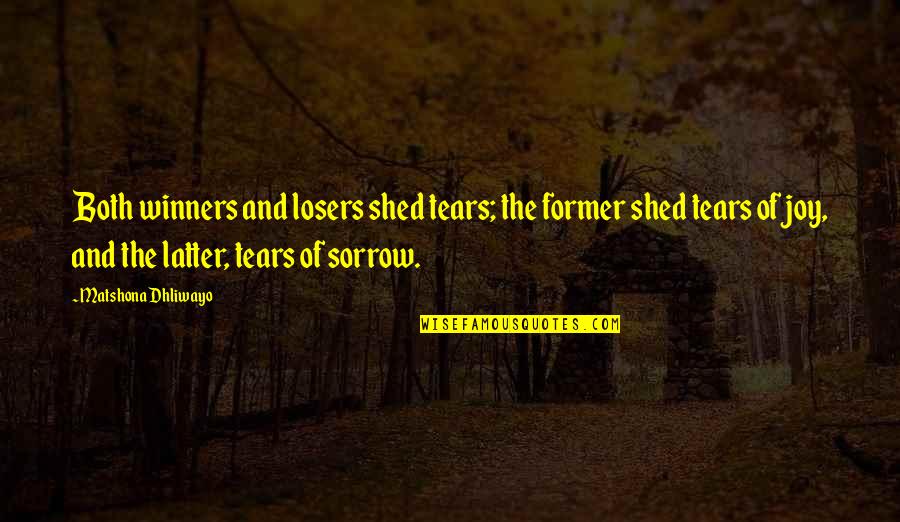 Both winners and losers shed tears; the former shed tears of joy, and the latter, tears of sorrow. —
Matshona Dhliwayo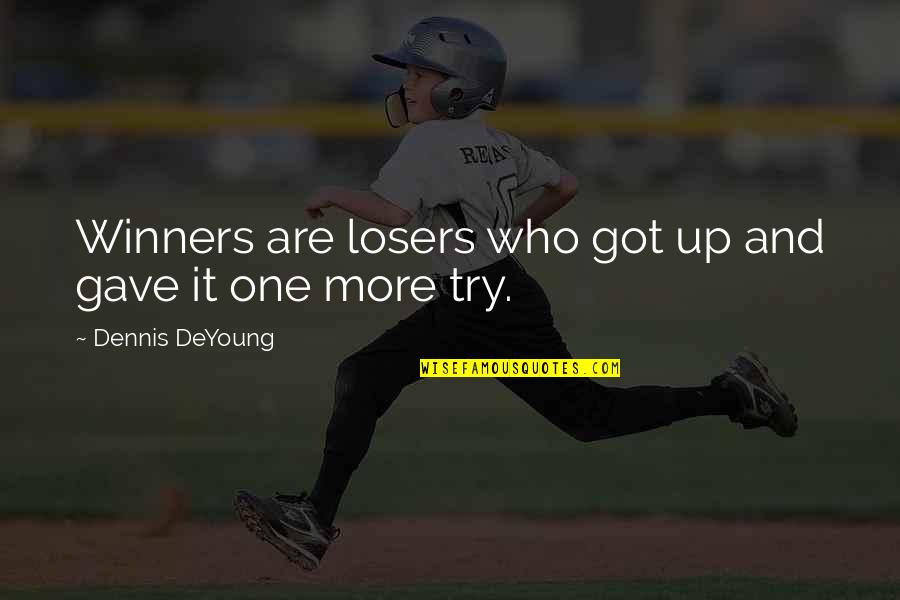 Winners are losers who got up and gave it one more try. —
Dennis DeYoung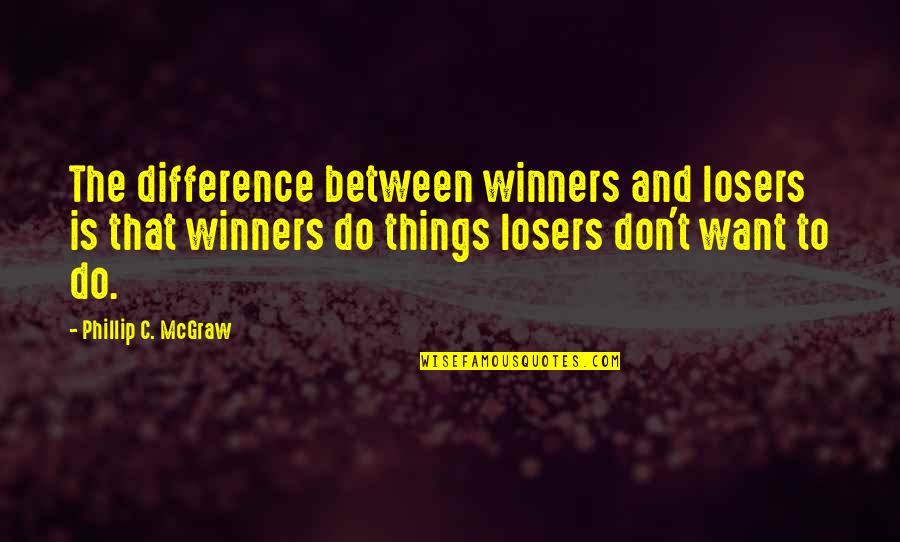 The difference between winners and losers is that winners do things losers don't want to do. —
Phillip C. McGraw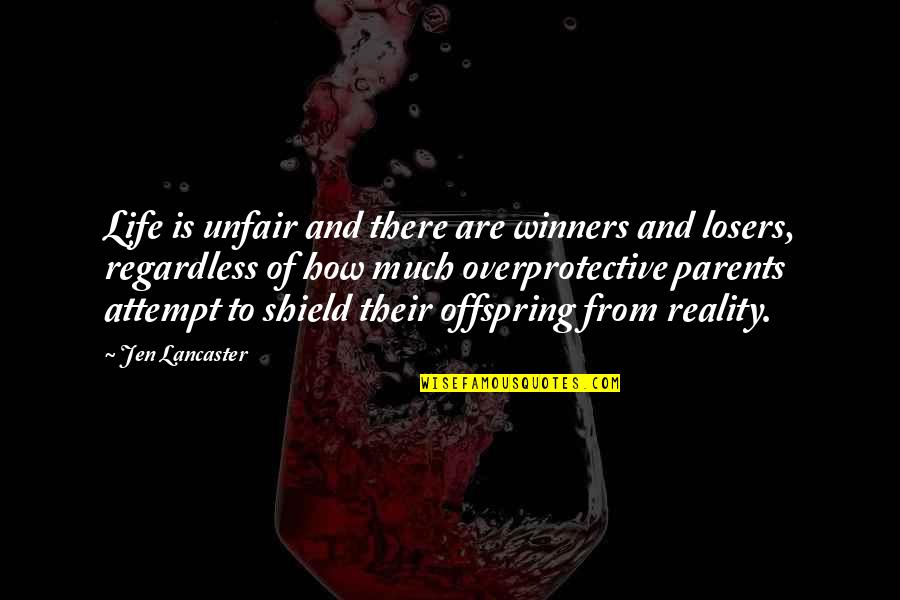 Life is unfair and there are winners and losers, regardless of how much overprotective parents attempt to shield their offspring from reality. —
Jen Lancaster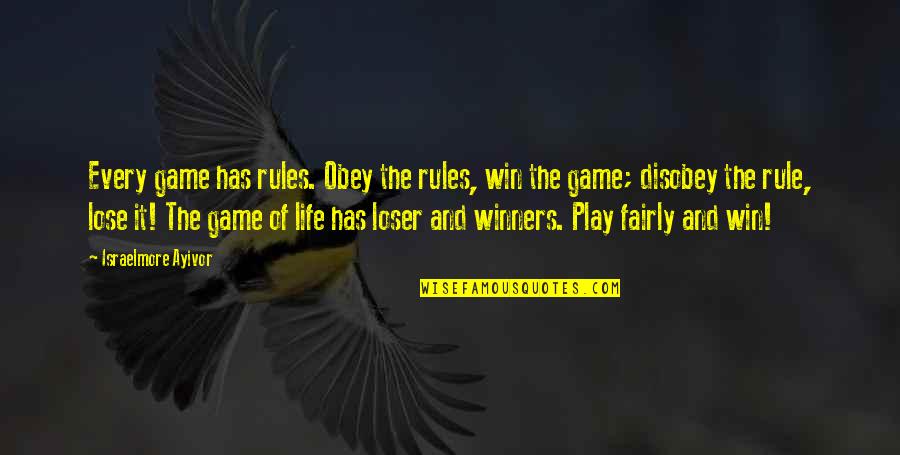 Every game has rules. Obey the rules, win the game; disobey the rule, lose it! The game of life has loser and winners. Play fairly and win! —
Israelmore Ayivor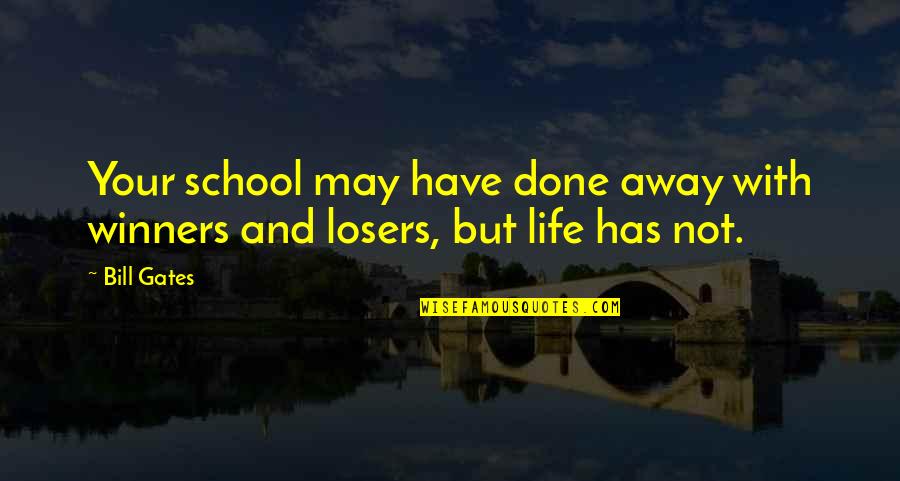 Your school may have done away with winners and losers, but life has not. —
Bill Gates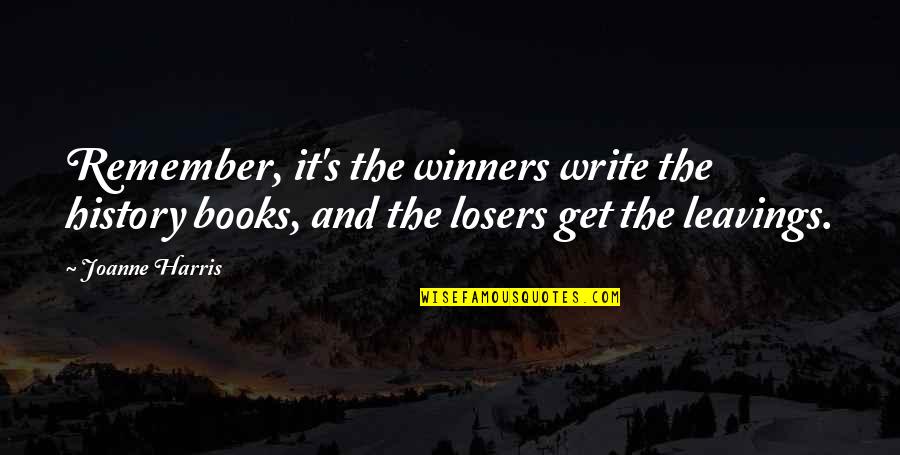 Remember, it's the winners write the history books, and the losers get the leavings. —
Joanne Harris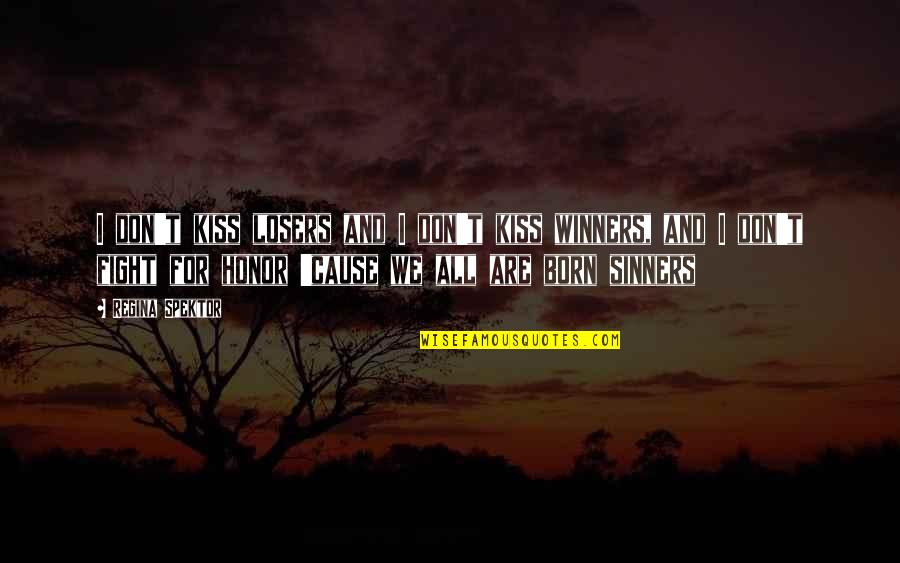 I don't kiss losers and I don't kiss winners, and I don't fight for honor 'cause we all are born sinners —
Regina Spektor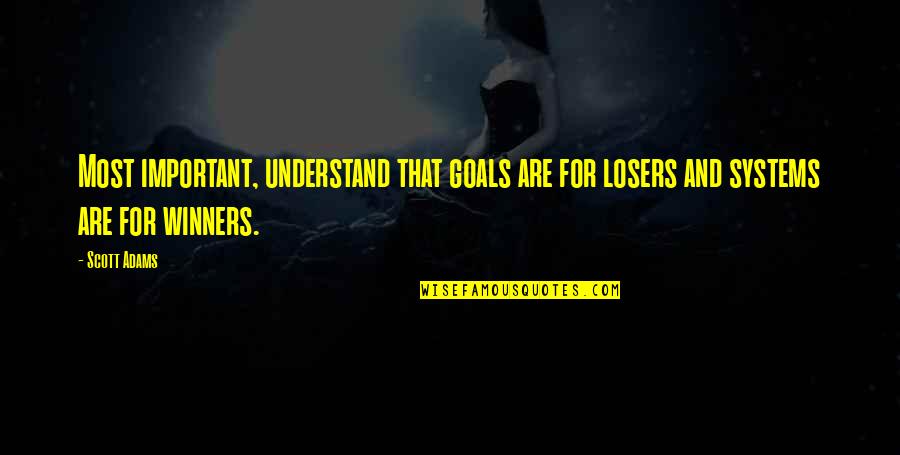 Most important, understand that goals are for losers and systems are for winners. —
Scott Adams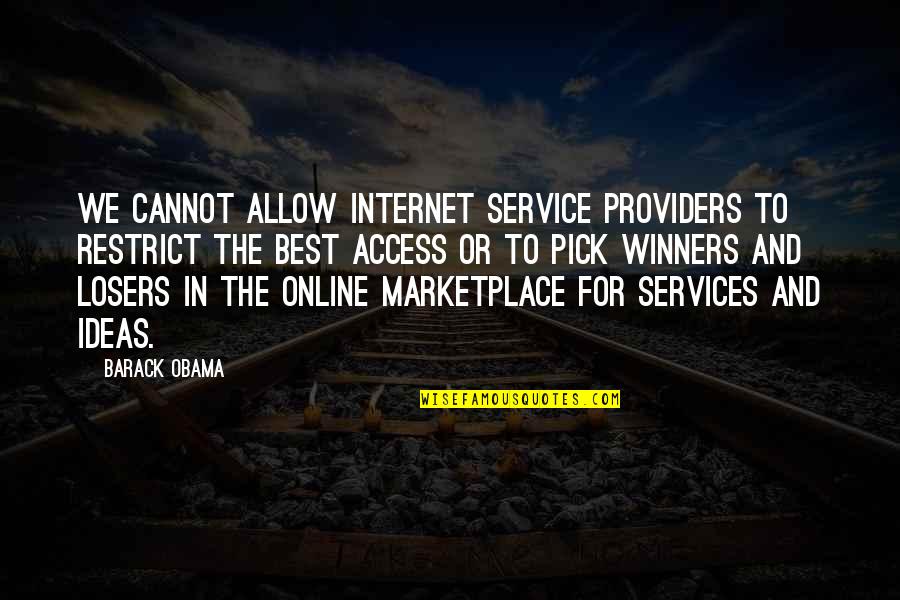 We cannot allow internet service providers to restrict the best access or to pick winners and losers in the online marketplace for services and ideas. —
Barack Obama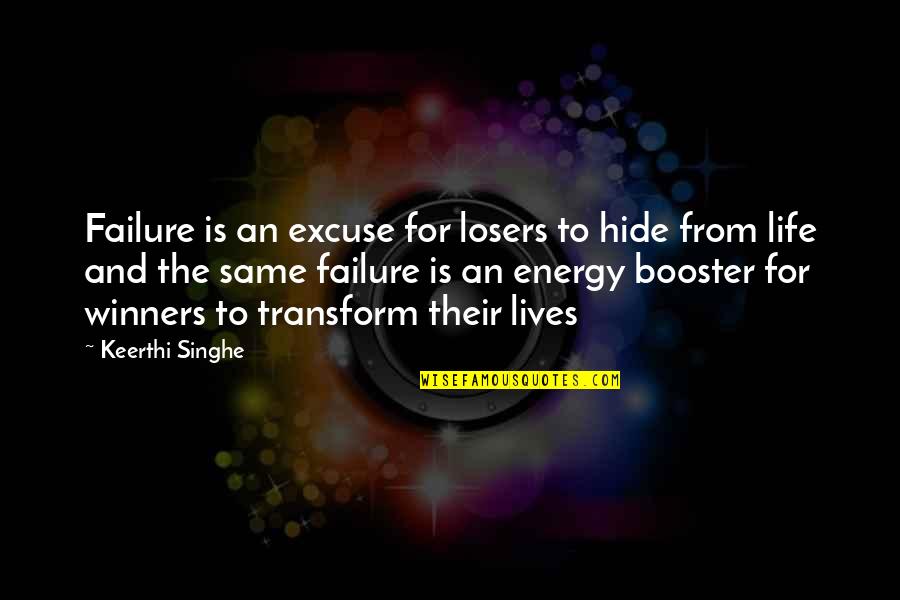 Failure is an excuse for losers to hide from life and the same failure is an energy booster for winners to transform their lives —
Keerthi Singhe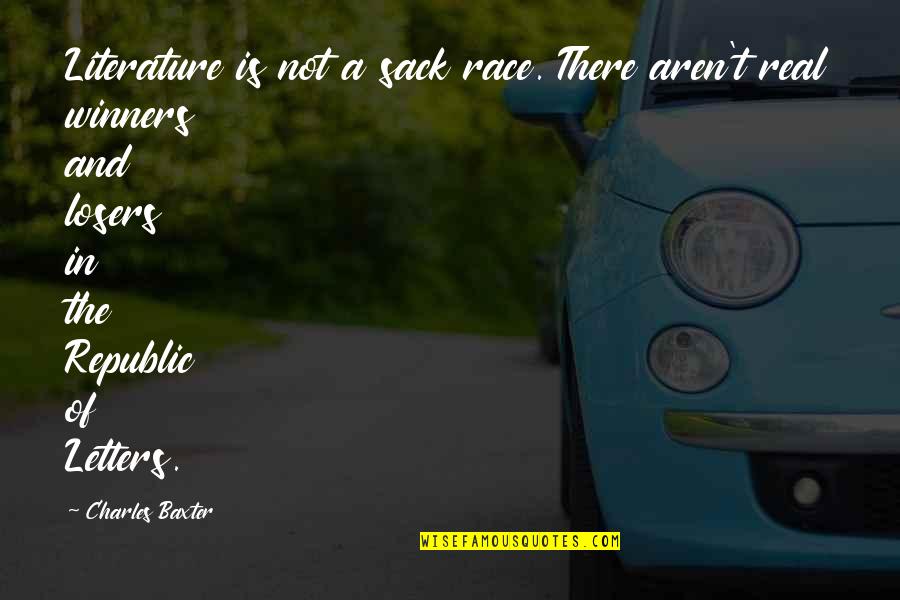 Literature is not a sack race. There aren't real winners and losers in the Republic of Letters. —
Charles Baxter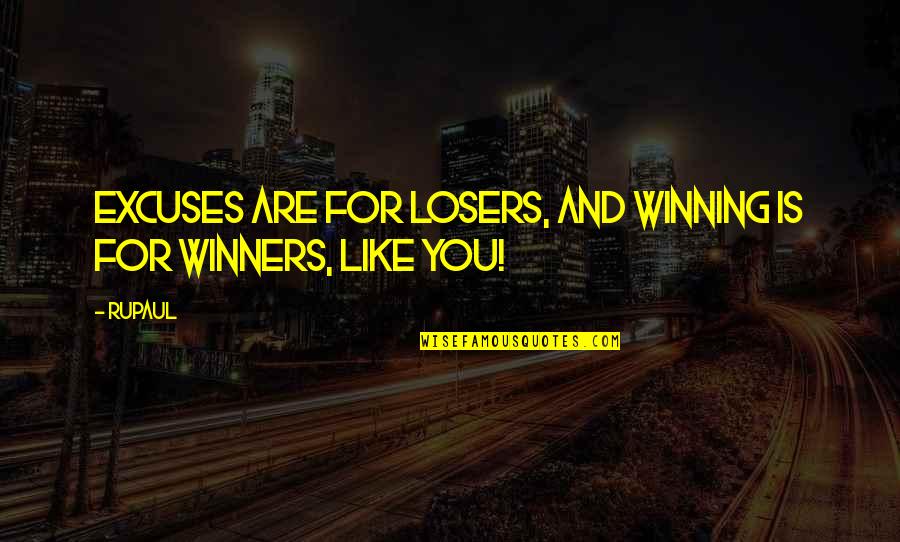 Excuses are for losers, and winning is for winners, like you! —
RuPaul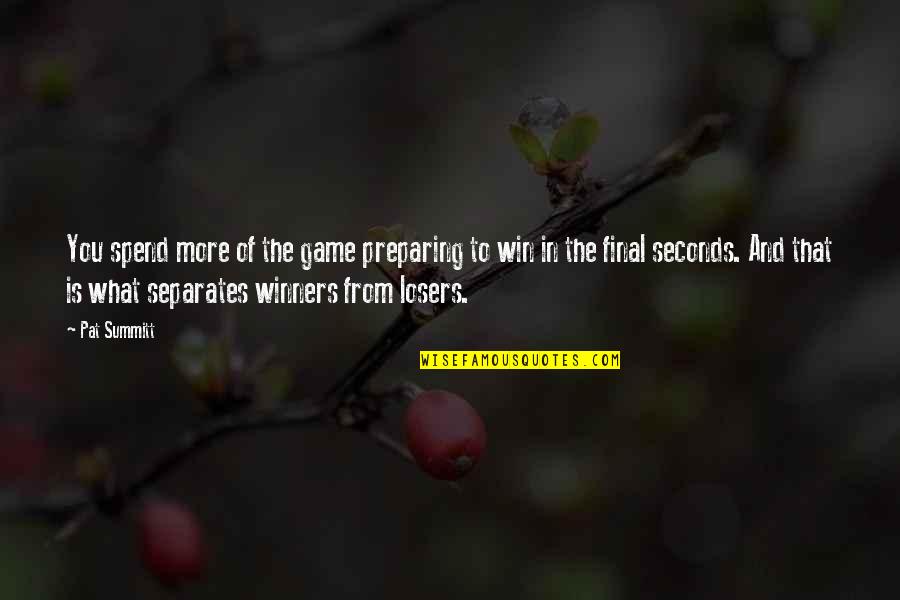 You spend more of the game preparing to win in the final seconds. And that is what separates winners from losers. —
Pat Summitt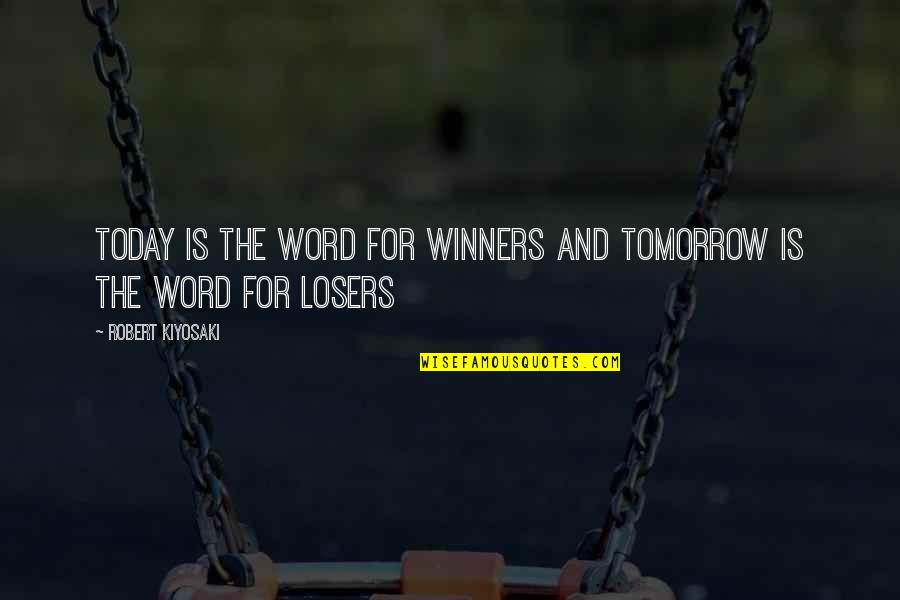 Today is the word for winners and tomorrow is the word for losers —
Robert Kiyosaki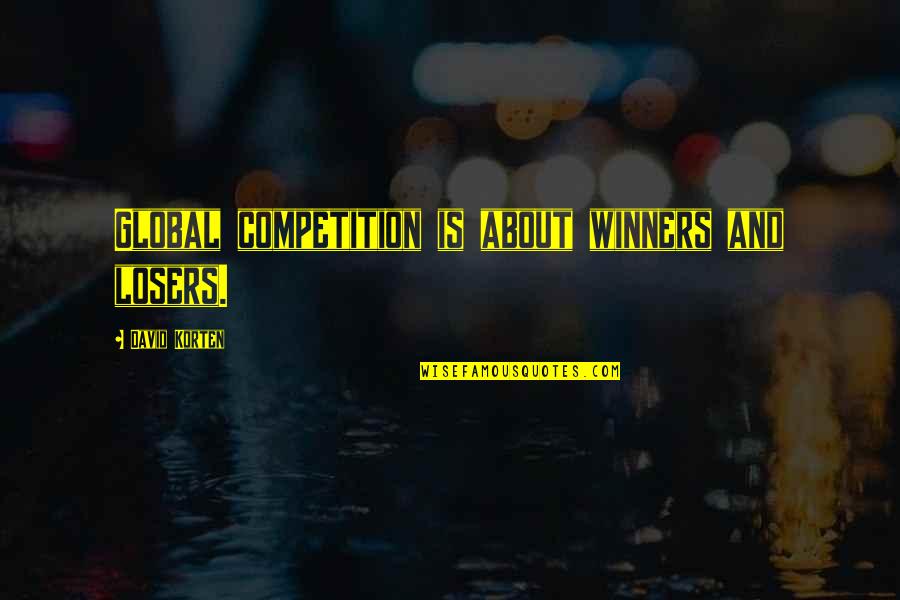 Global competition is about winners and losers. —
David Korten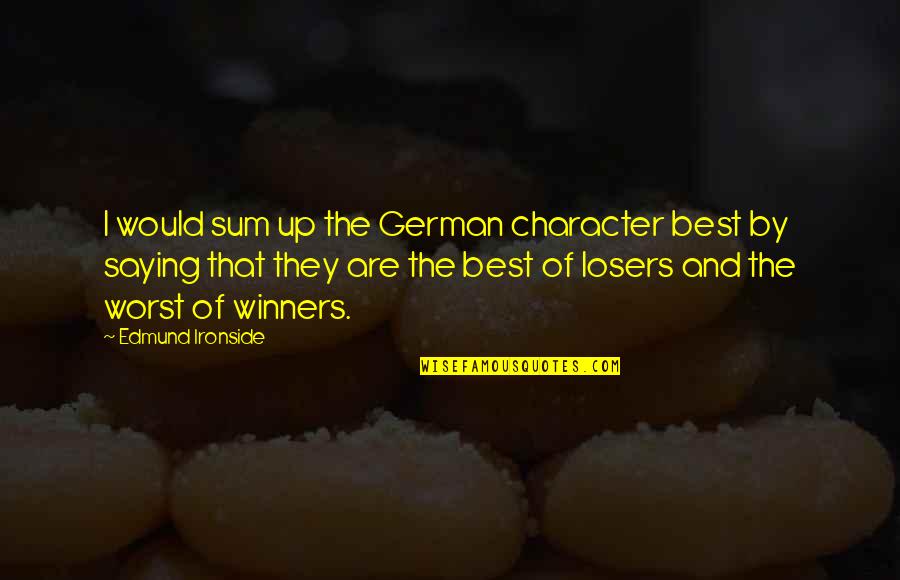 I would sum up the German character best by saying that they are the best of losers and the worst of winners. —
Edmund Ironside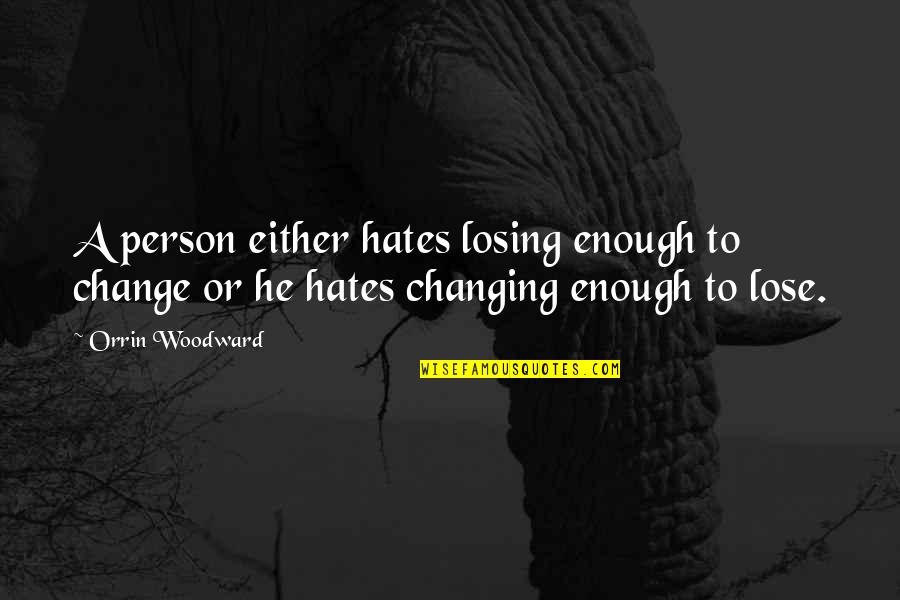 A person either hates losing enough to change or he hates changing enough to lose. —
Orrin Woodward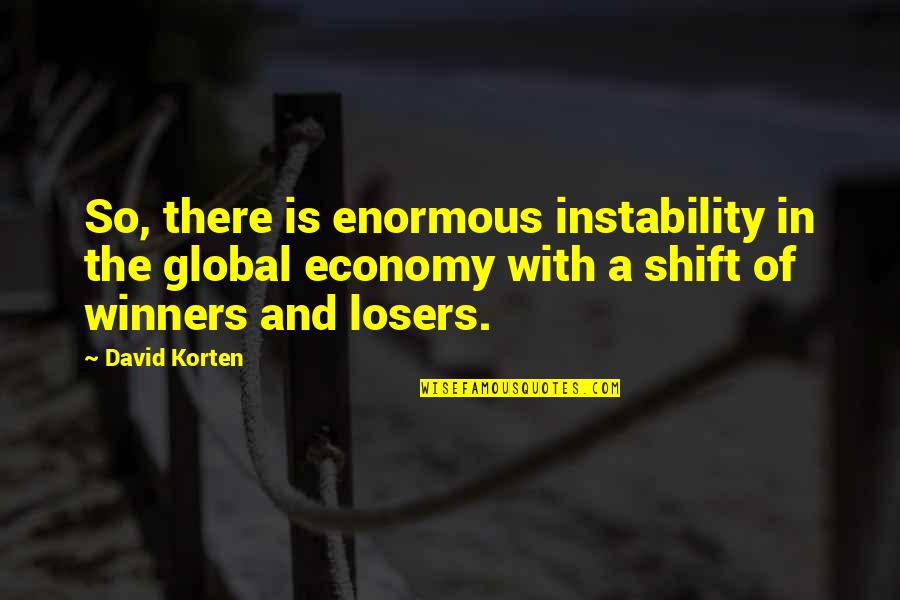 So, there is enormous instability in the global economy with a shift of winners and losers. —
David Korten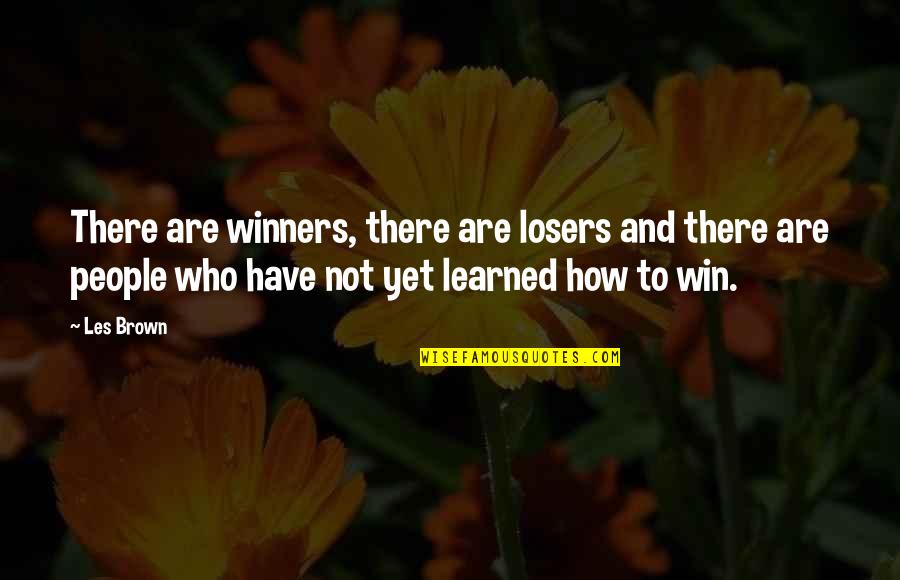 There are winners, there are losers and there are people who have not yet learned how to win. —
Les Brown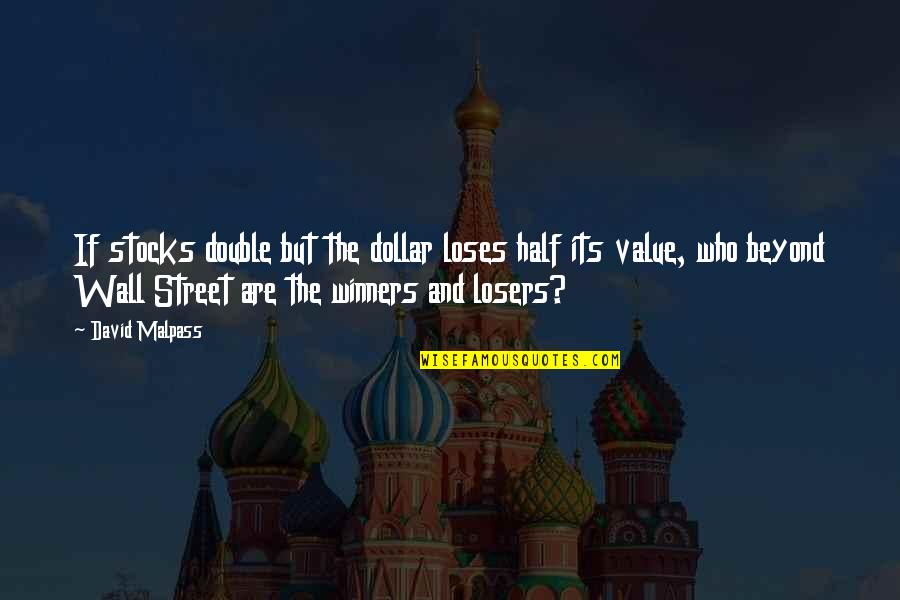 If stocks double but the dollar loses half its value, who beyond Wall Street are the winners and losers? —
David Malpass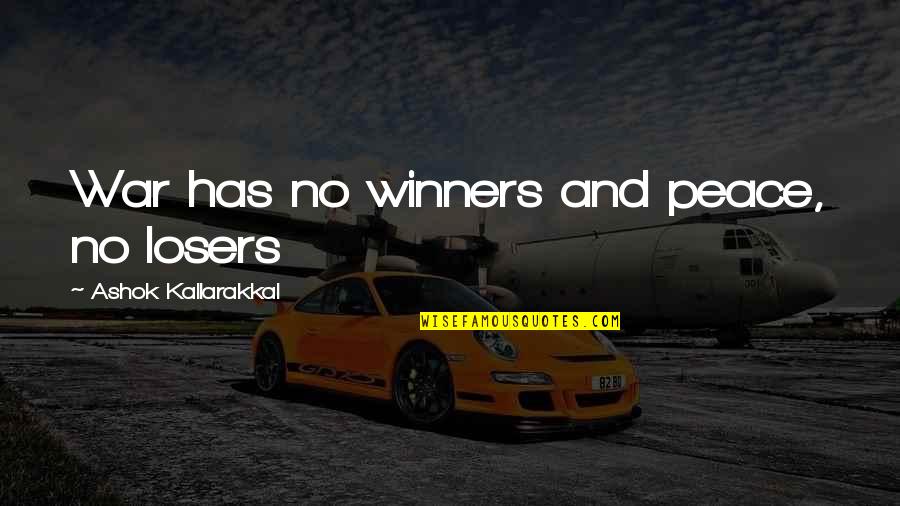 War has no winners and peace, no losers —
Ashok Kallarakkal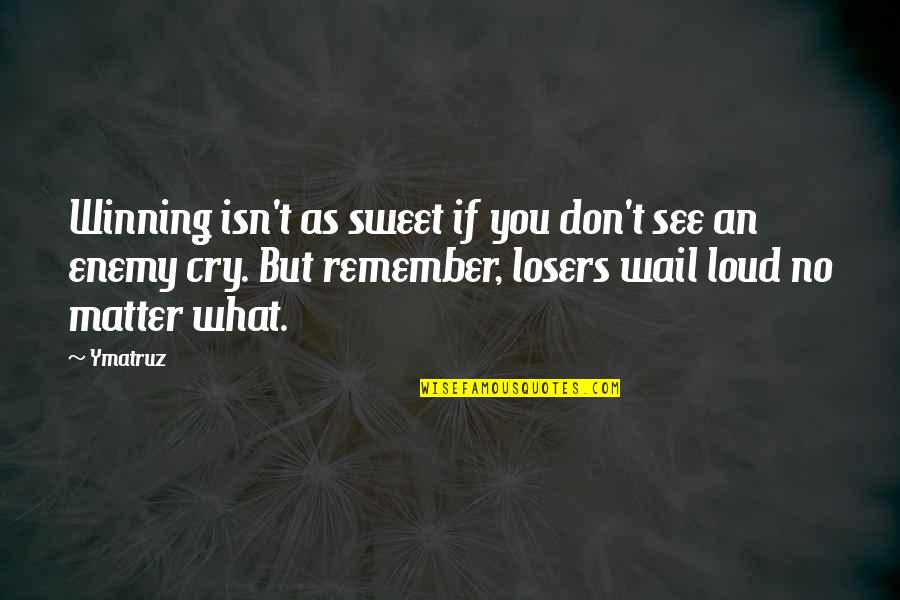 Winning isn't as sweet if you don't see an enemy cry. But remember, losers wail loud no matter what. —
Ymatruz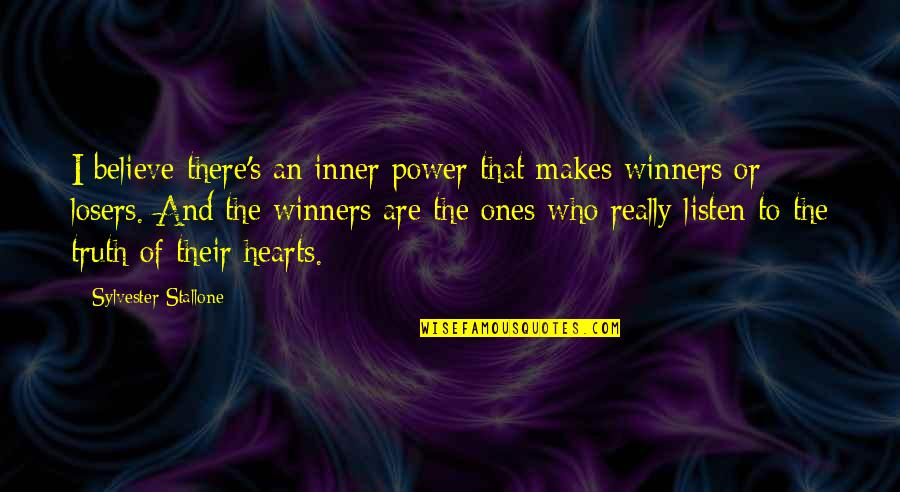 I believe there's an inner power that makes winners or losers. And the winners are the ones who really listen to the truth of their hearts. —
Sylvester Stallone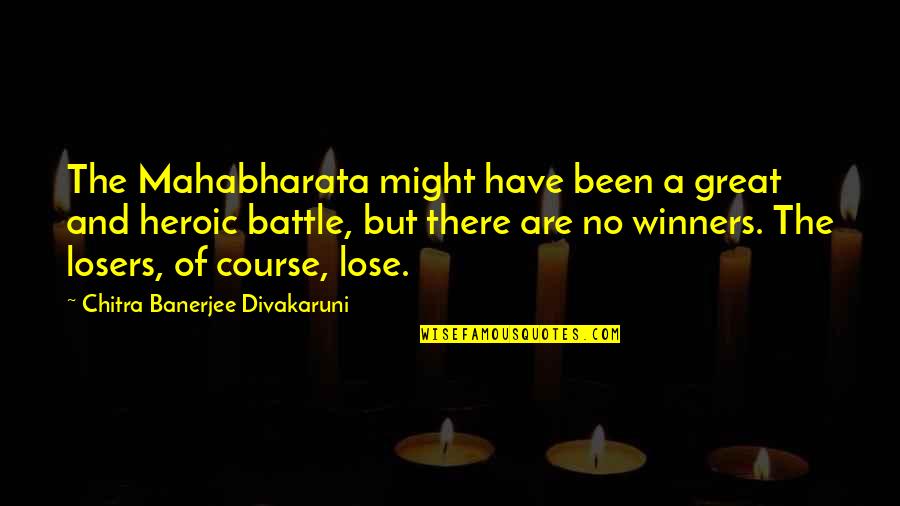 The Mahabharata might have been a great and heroic battle, but there are no winners. The losers, of course, lose. —
Chitra Banerjee Divakaruni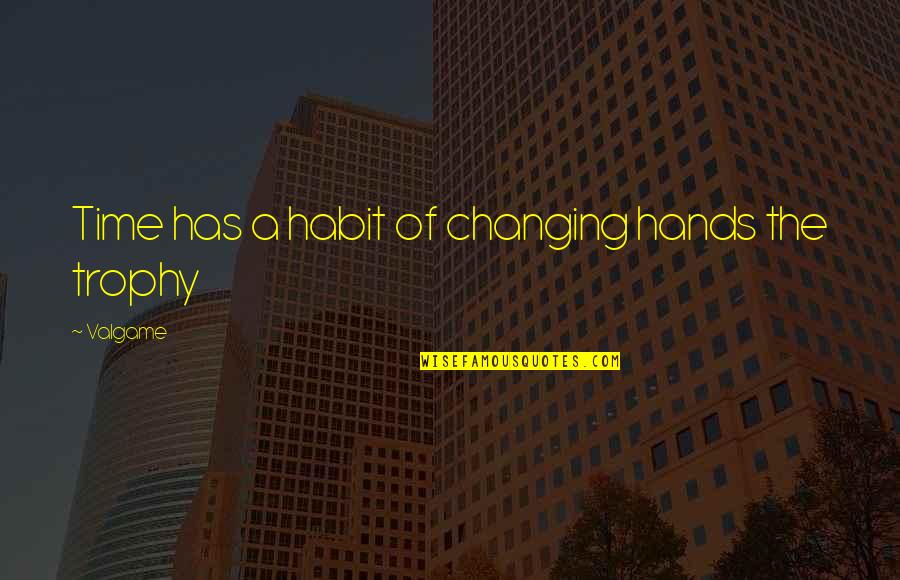 Time has a habit of changing hands the trophy —
Valgame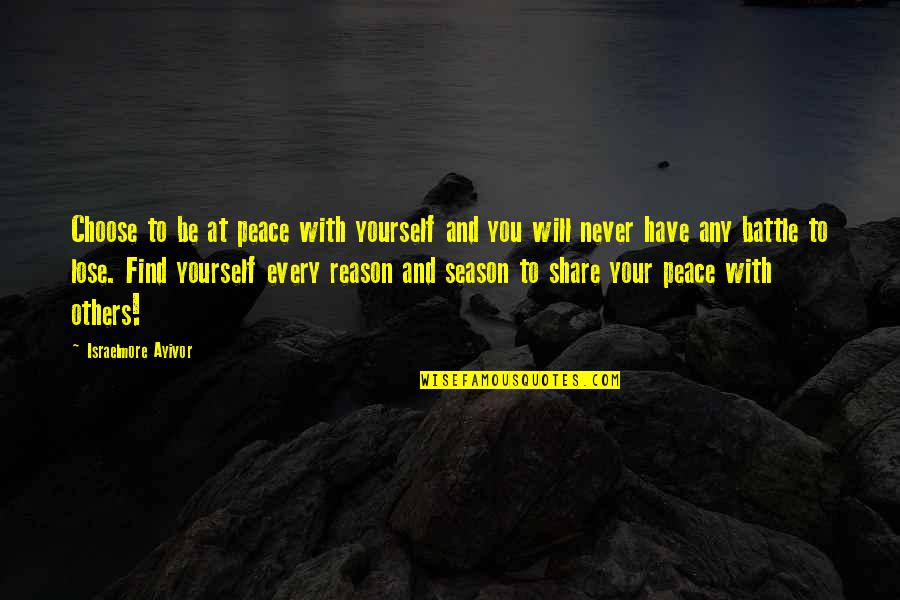 Choose to be at peace with yourself and you will never have any battle to lose. Find yourself every reason and season to share your peace with others! —
Israelmore Ayivor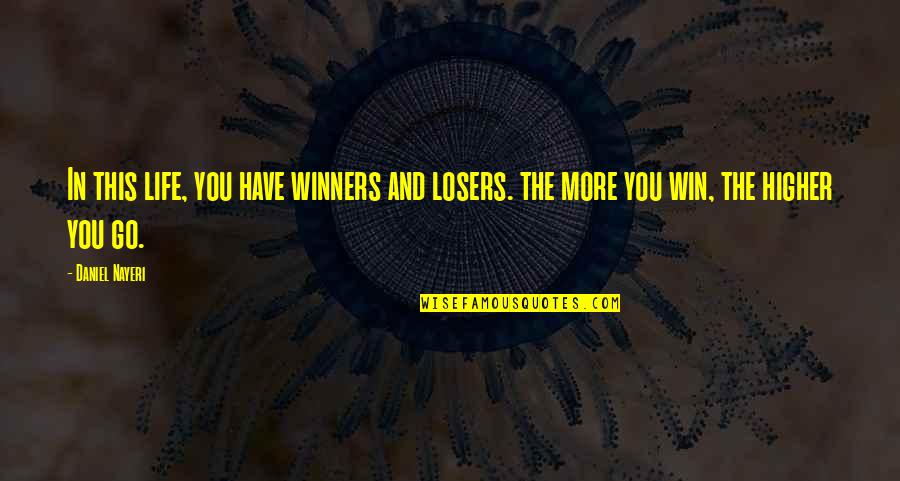 In this life, you have winners and losers. the more you win, the higher you go. —
Daniel Nayeri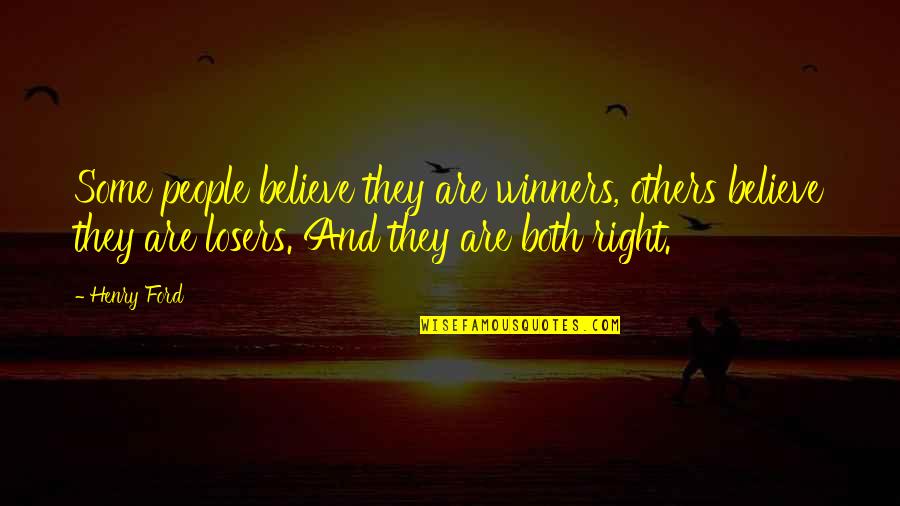 Some people believe they are winners, others believe they are losers. And they are both right. —
Henry Ford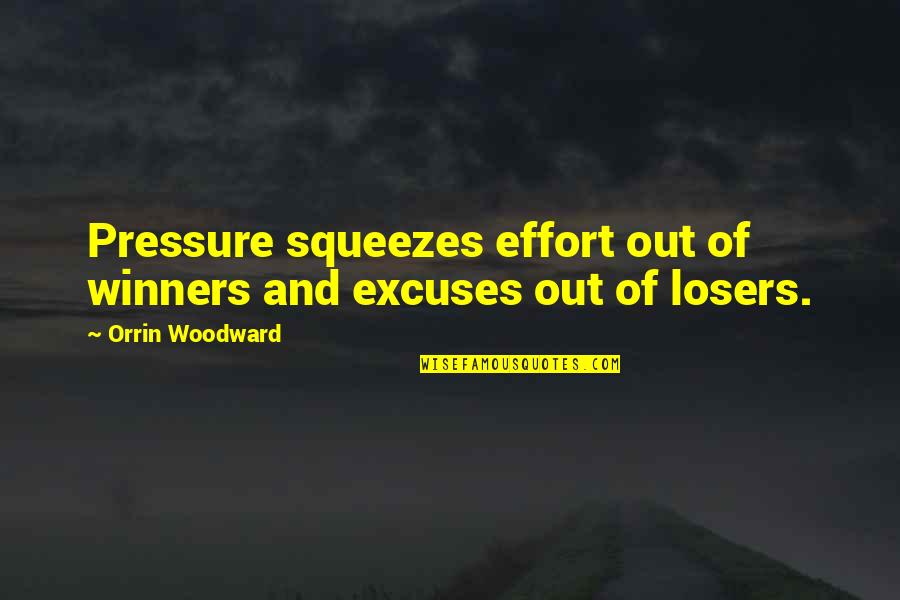 Pressure squeezes effort out of winners and excuses out of losers. —
Orrin Woodward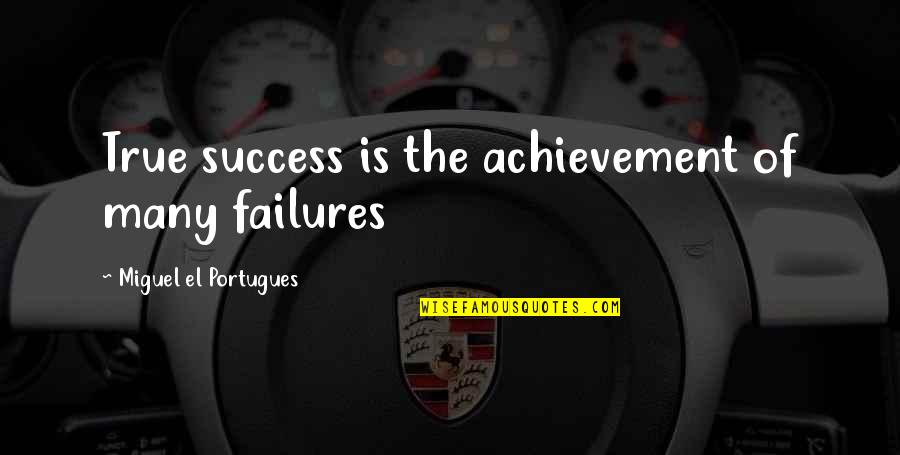 True success is the achievement of many failures —
Miguel El Portugues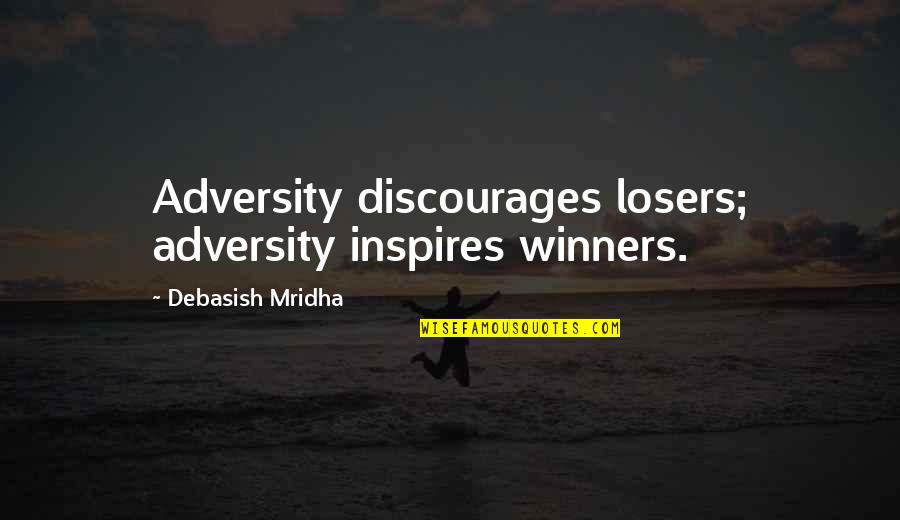 Adversity discourages losers; adversity inspires winners. —
Debasish Mridha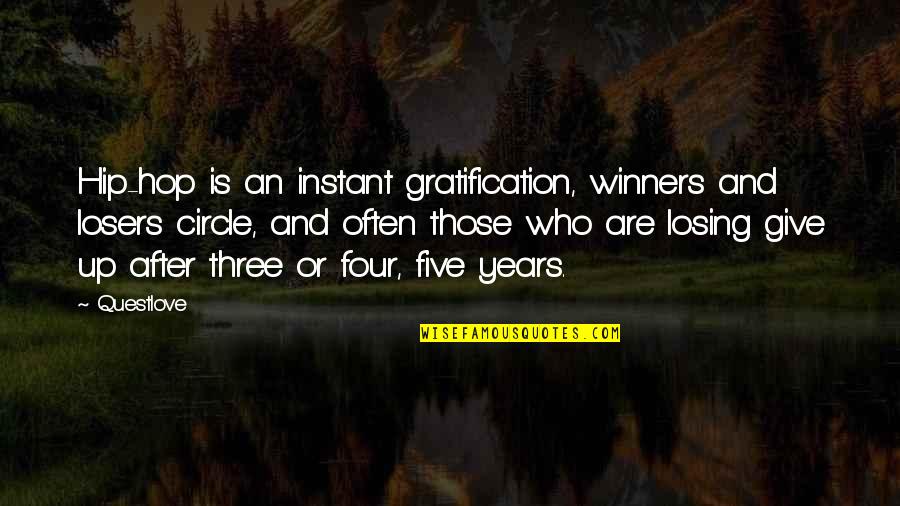 Hip-hop is an instant gratification, winners and losers circle, and often those who are losing give up after three or four, five years. —
Questlove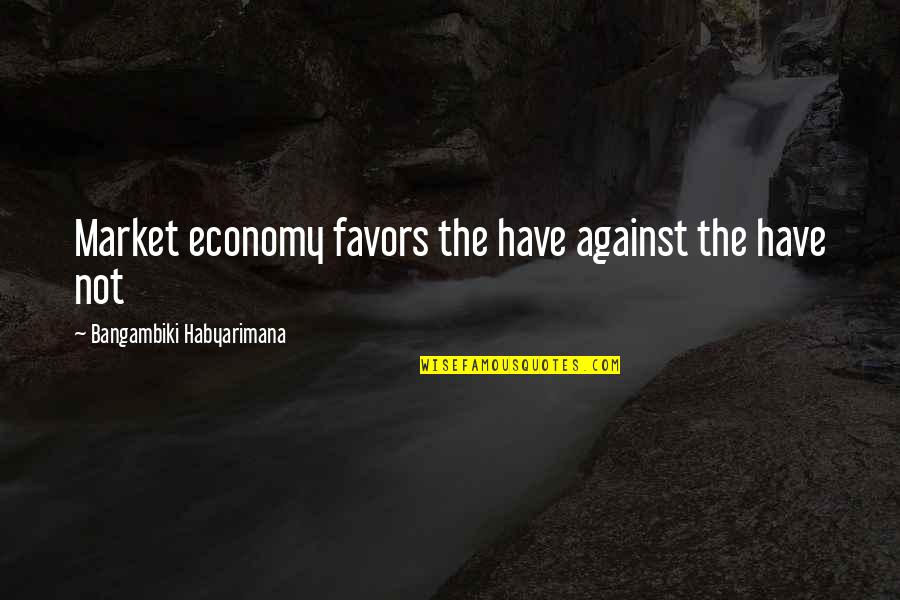 Market economy favors the have against the have not —
Bangambiki Habyarimana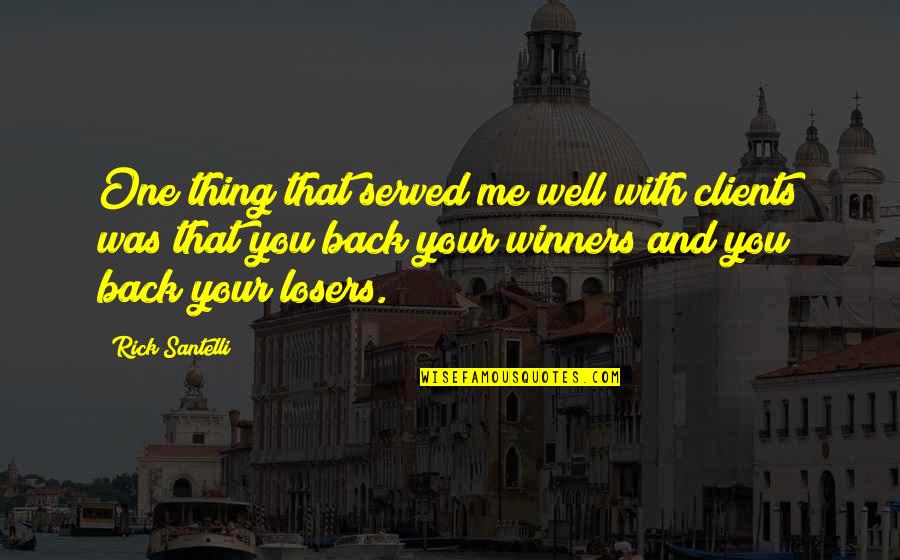 One thing that served me well with clients was that you back your winners and you back your losers. —
Rick Santelli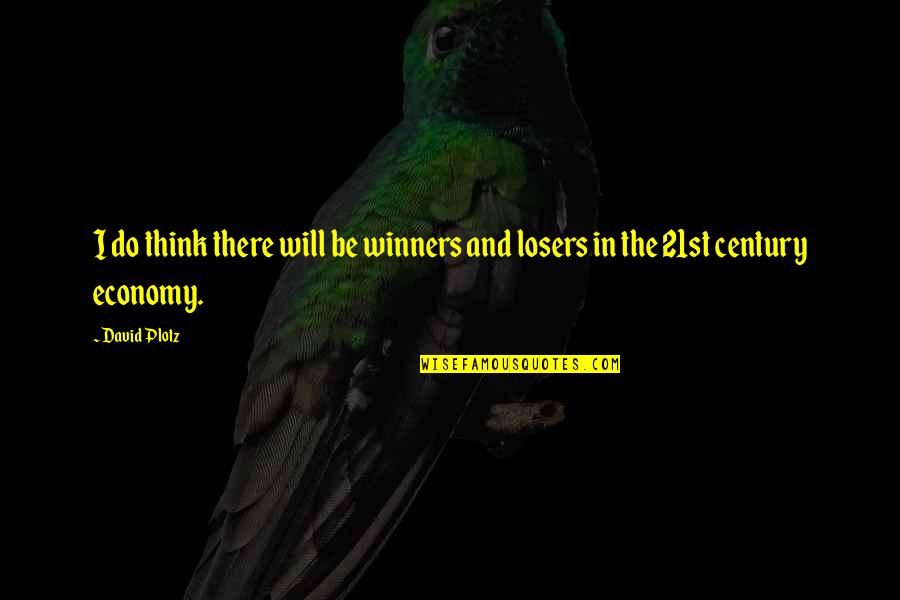 I do think there will be winners and losers in the 21st century economy. —
David Plotz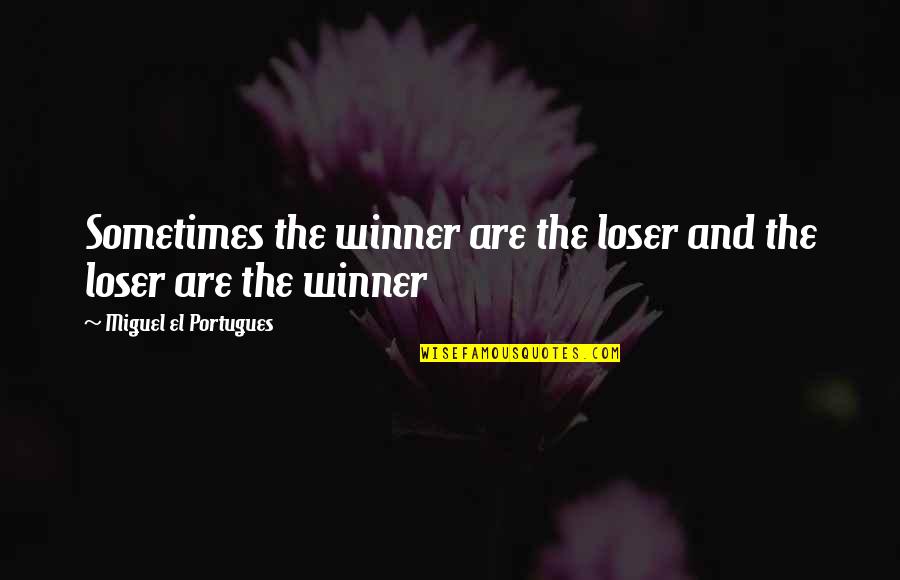 Sometimes the winner are the loser and the loser are the winner —
Miguel El Portugues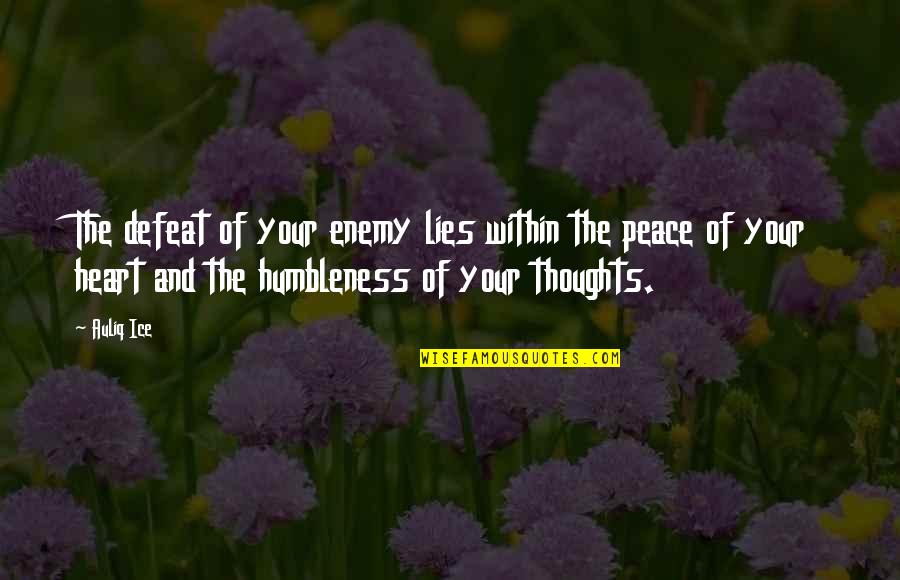 The defeat of your enemy lies within the peace of your heart and the humbleness of your thoughts. —
Auliq Ice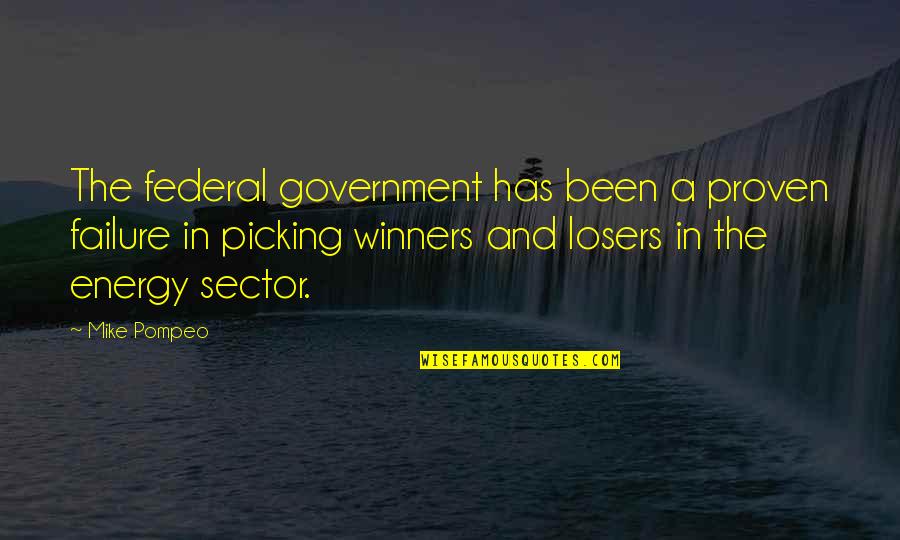 The federal government has been a proven failure in picking winners and losers in the energy sector. —
Mike Pompeo