Logic And Faith Quotes
Collection of top 28 famous quotes about Logic And Faith
Logic And Faith Quotes & Sayings
Happy to read and share the best inspirational Logic And Faith quotes, sayings and quotations on Wise Famous Quotes.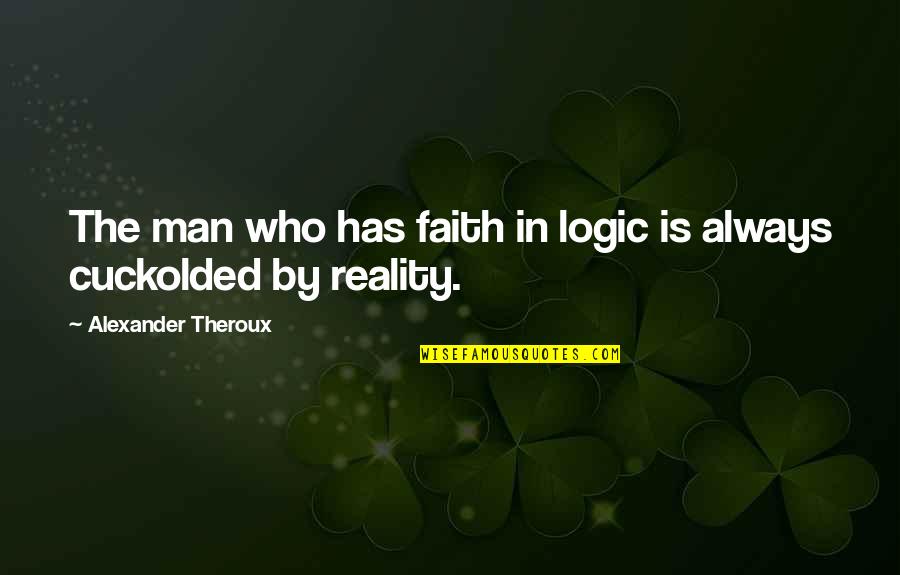 The man who has faith in logic is always cuckolded by reality.
—
Alexander Theroux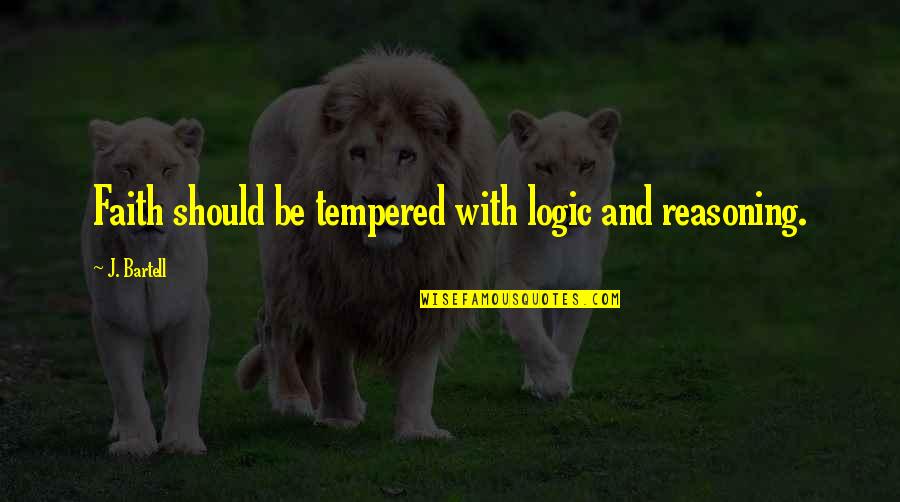 Faith should be tempered with logic and reasoning.
—
J. Bartell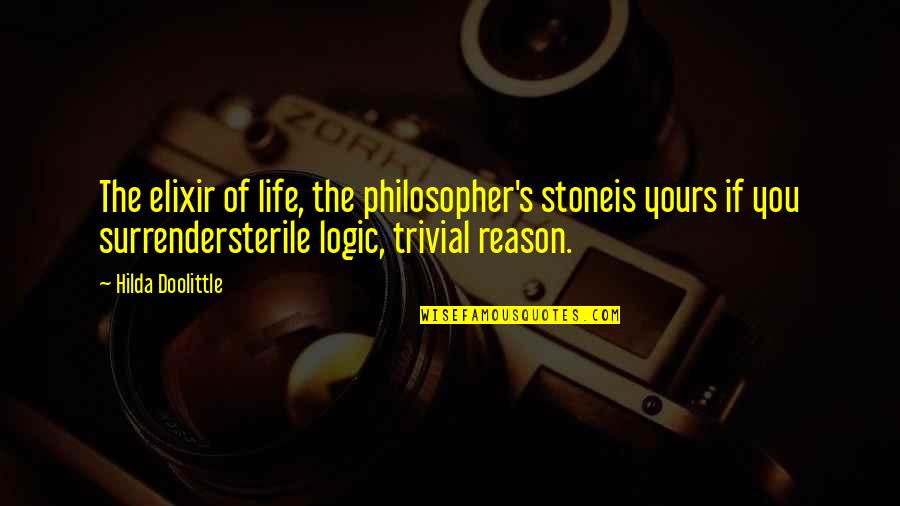 The elixir of life, the philosopher's stone
is yours if you surrender
sterile logic, trivial reason.
—
Hilda Doolittle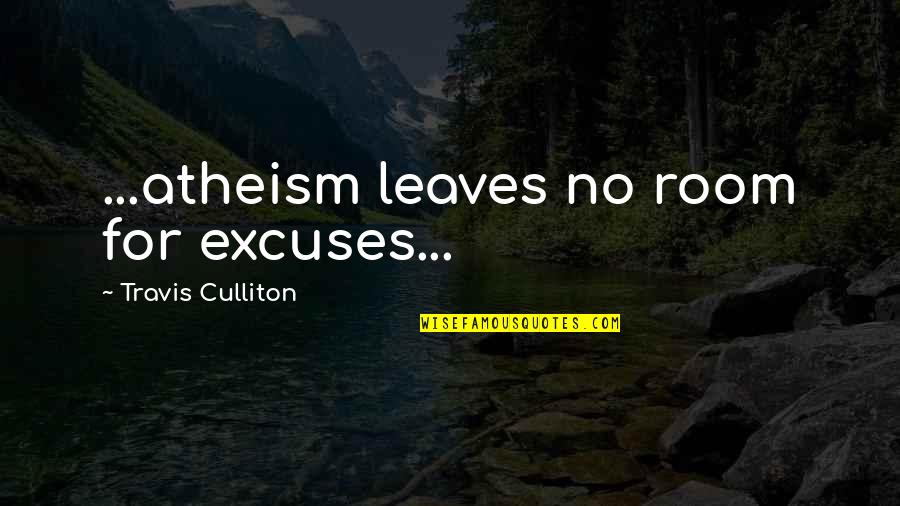 ...atheism leaves no room for excuses...
—
Travis Culliton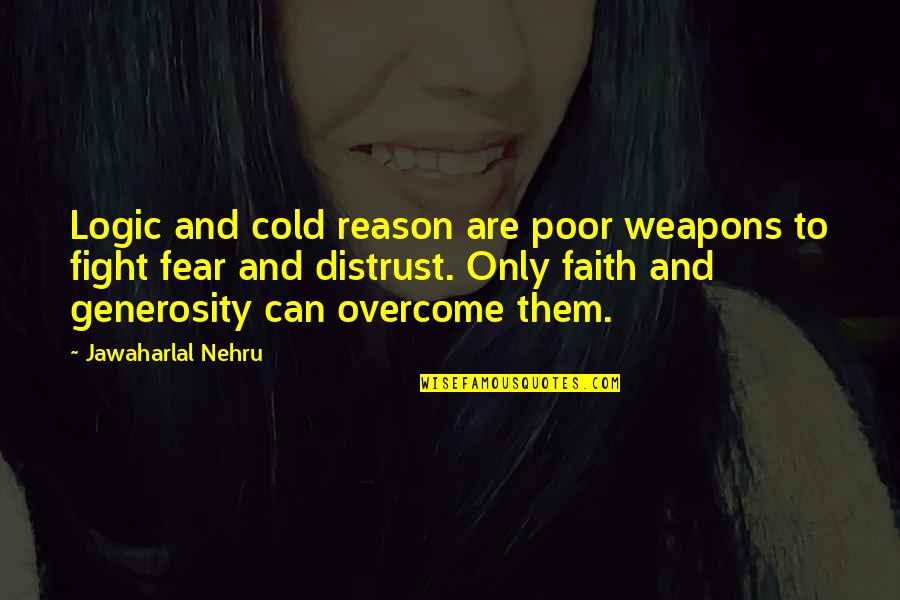 Logic and cold reason are poor weapons to fight fear and distrust. Only faith and generosity can overcome them.
—
Jawaharlal Nehru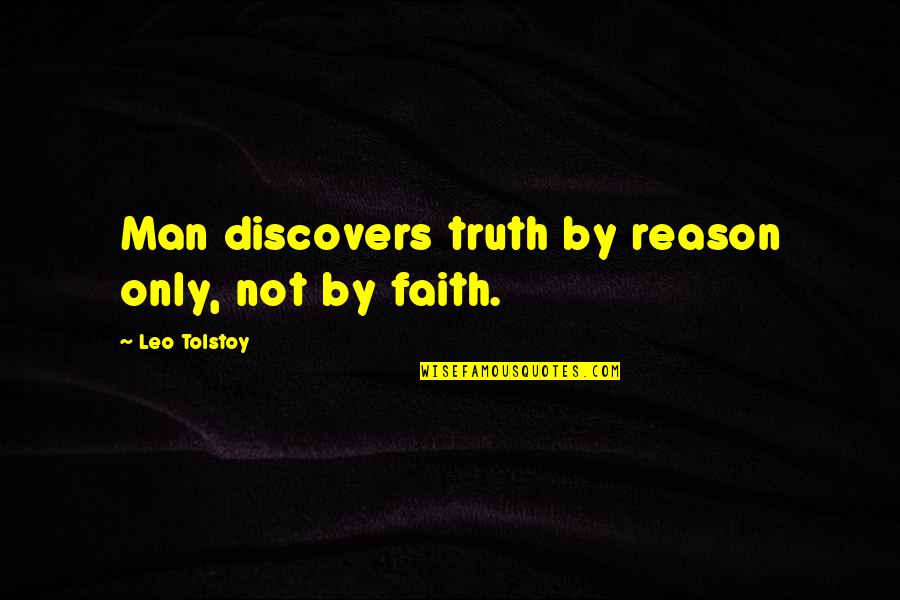 Man discovers truth by reason only, not by faith.
—
Leo Tolstoy
Logic kills. Faith burns. Better to be the one with the torch than the one on the pyre.
—
Chris Galford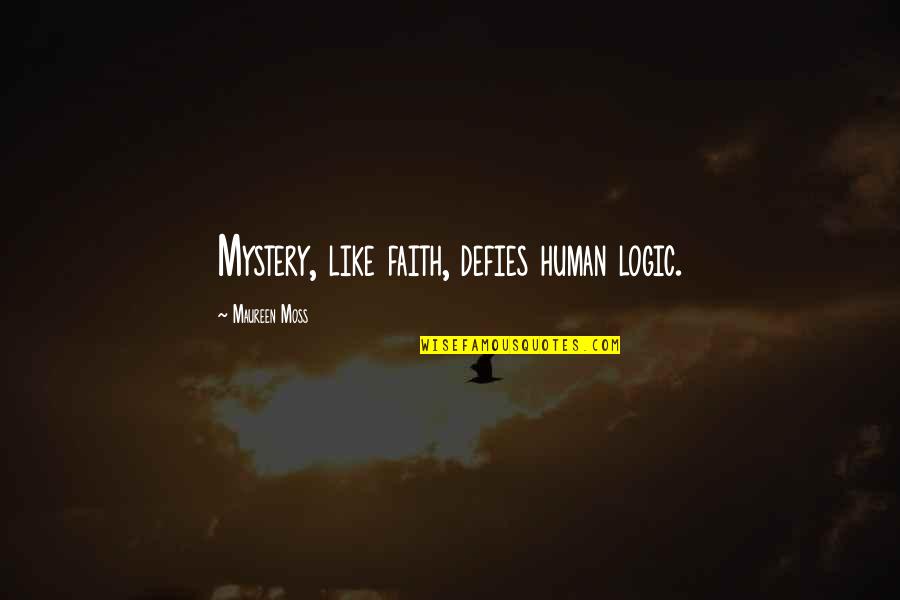 Mystery, like faith, defies human logic.
—
Maureen Moss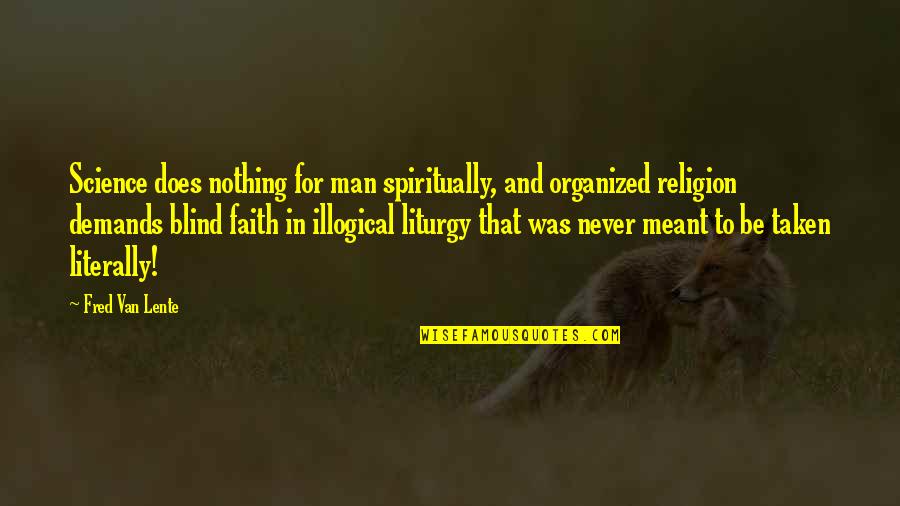 Science does nothing for man spiritually, and organized religion demands blind faith in illogical liturgy that was never meant to be taken literally! —
Fred Van Lente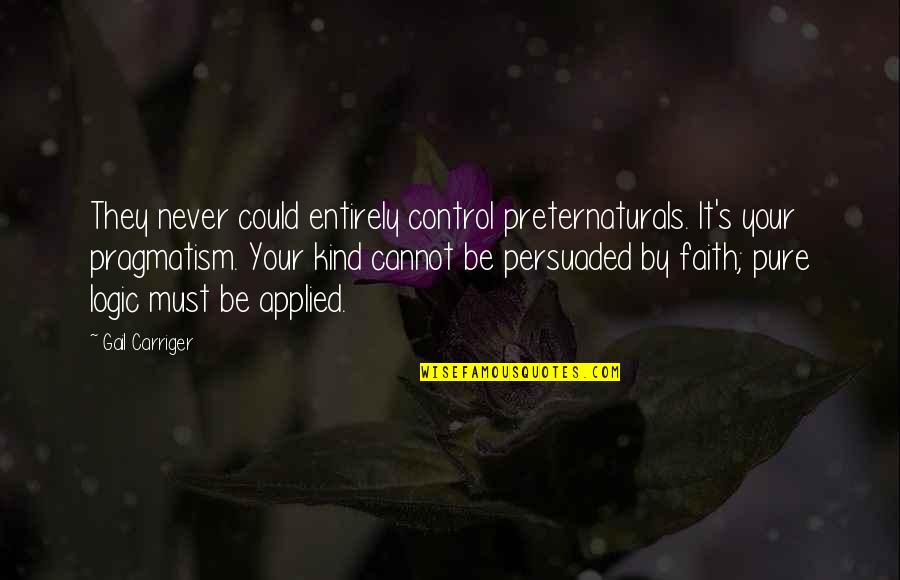 They never could entirely control preternaturals. It's your pragmatism. Your kind cannot be persuaded by faith; pure logic must be applied. —
Gail Carriger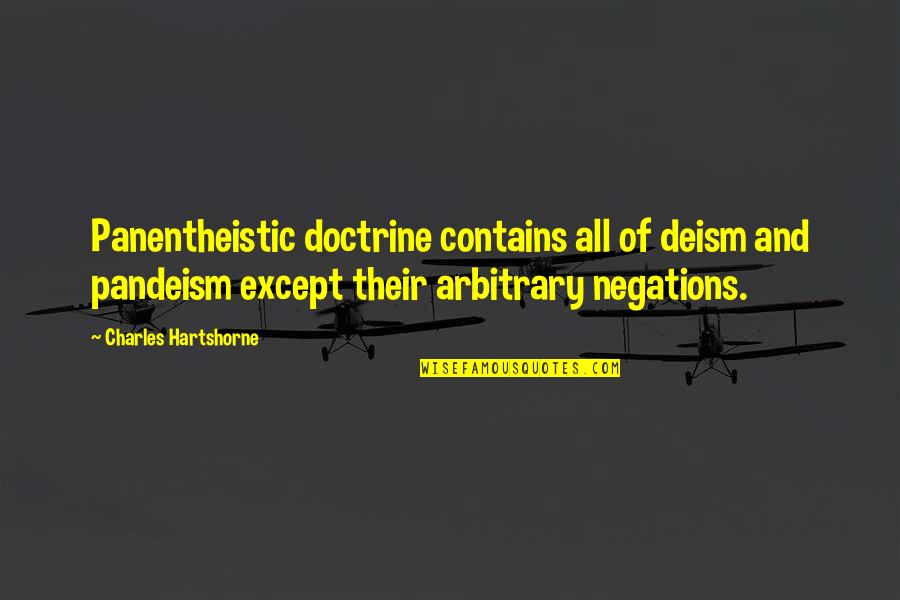 Panentheistic doctrine contains all of deism and pandeism except their arbitrary negations. —
Charles Hartshorne
To rely solely on logic is in essence to operate within a structure of limited knowledge and understanding —
Stephan Labossiere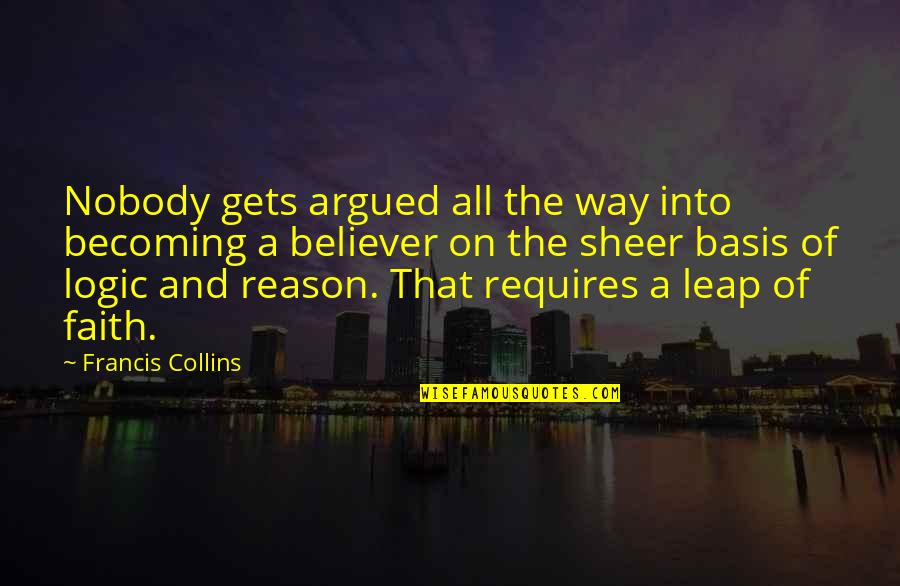 Nobody gets argued all the way into becoming a believer on the sheer basis of logic and reason. That requires a leap of faith. —
Francis Collins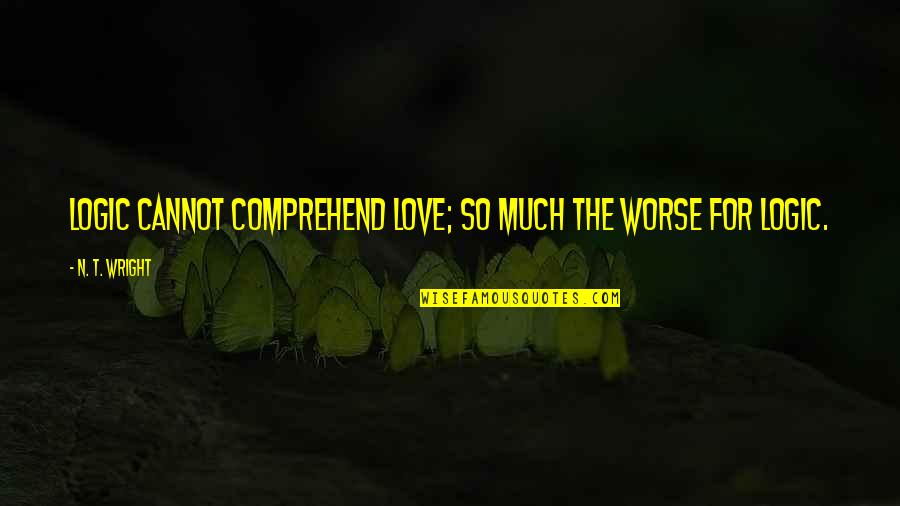 Logic cannot comprehend love; so much the worse for logic. —
N. T. Wright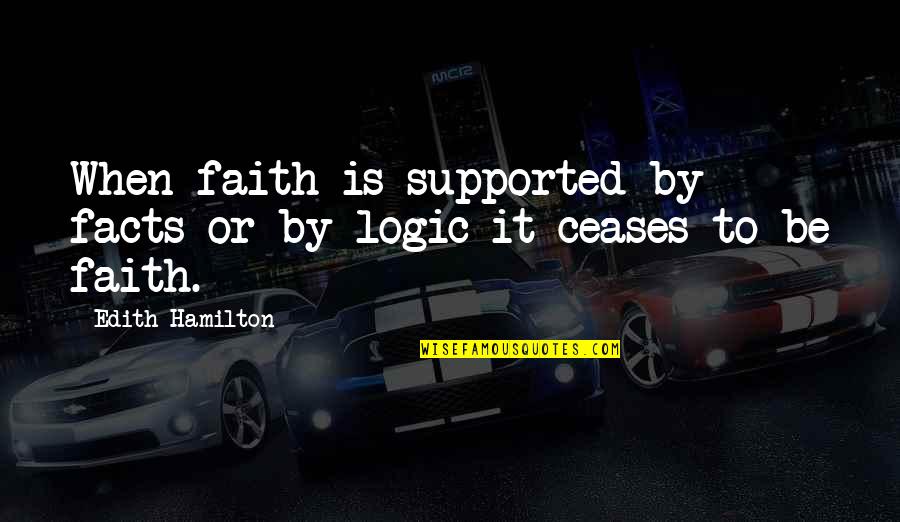 When faith is supported by facts or by logic it ceases to be faith. —
Edith Hamilton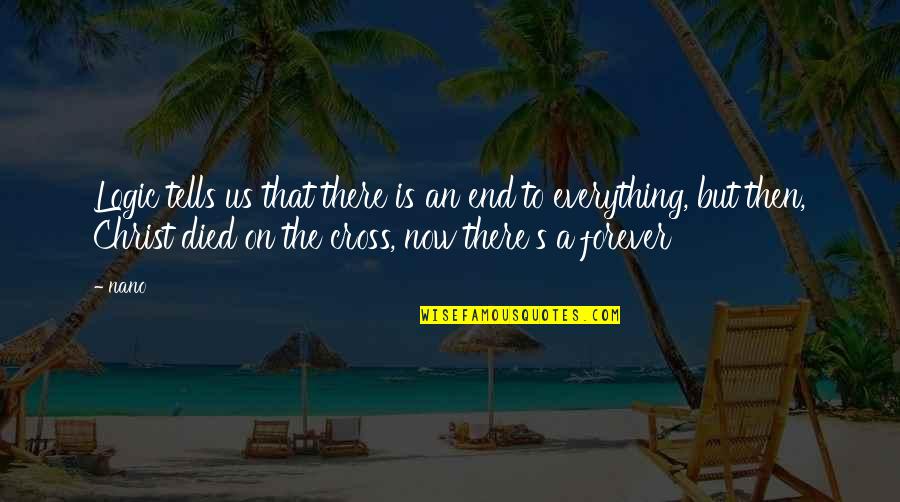 Logic tells us that there is an end to everything, but then, Christ died on the cross, now there's a forever —
Nano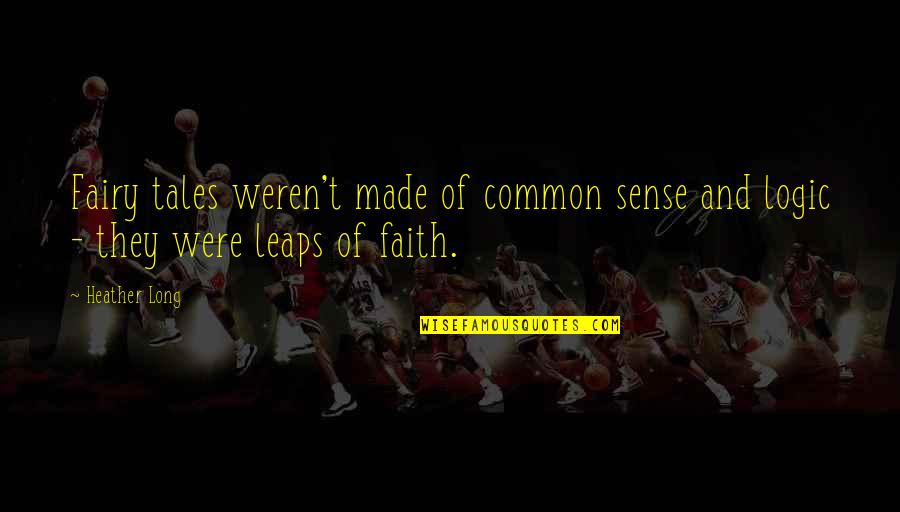 Fairy tales weren't made of common sense and logic - they were leaps of faith. —
Heather Long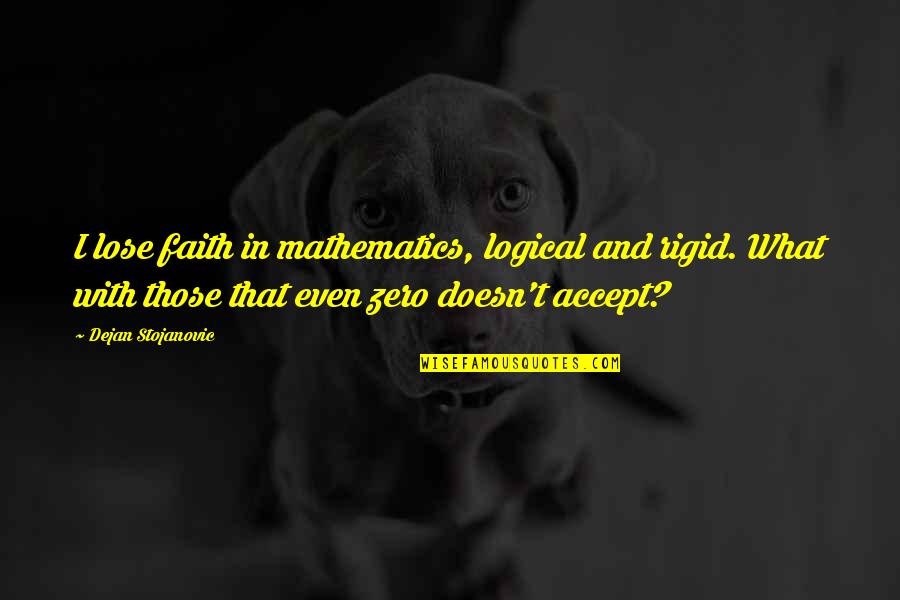 I lose faith in mathematics, logical and rigid. What with those that even zero doesn't accept? —
Dejan Stojanovic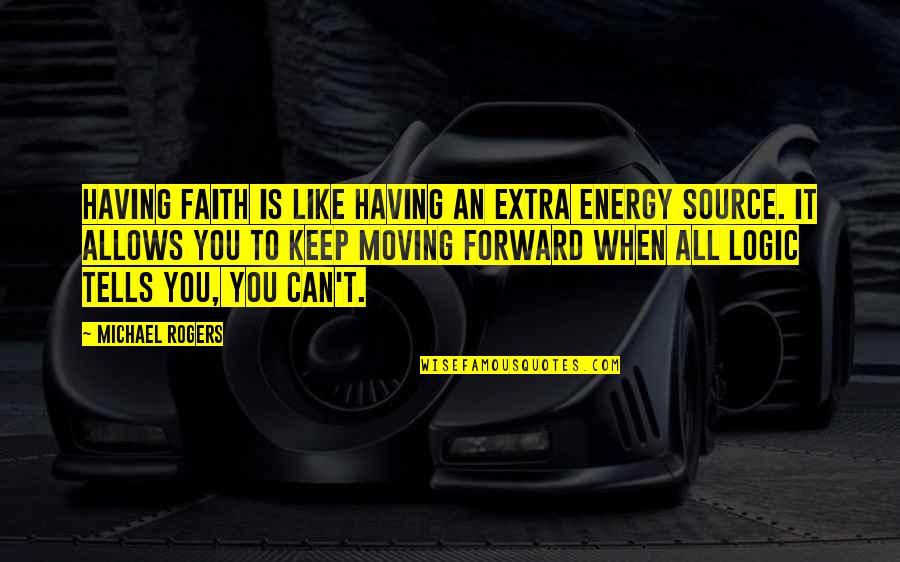 Having faith is like having an extra energy source. It allows you to keep moving forward when all logic tells you, you can't. —
Michael Rogers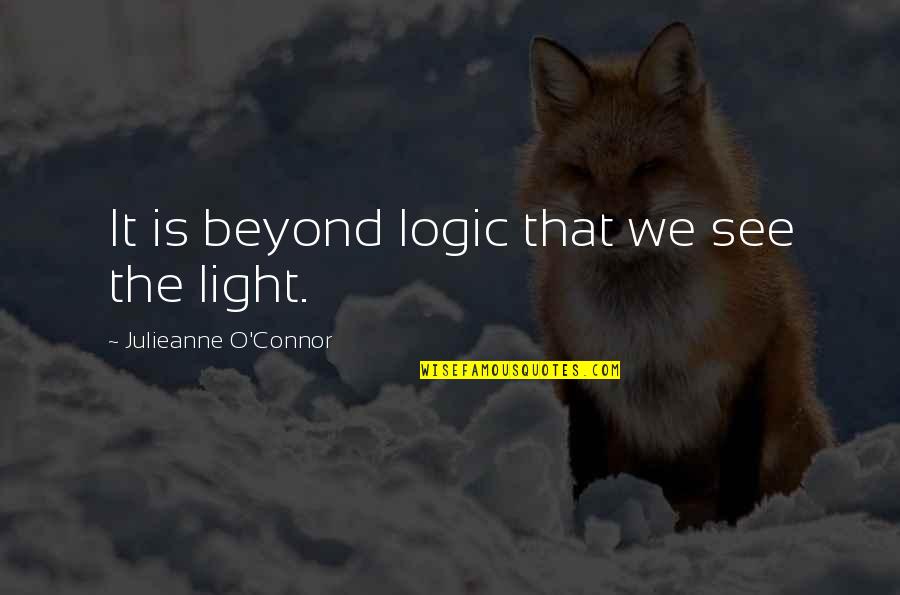 It is beyond logic that we see the light. —
Julieanne O'Connor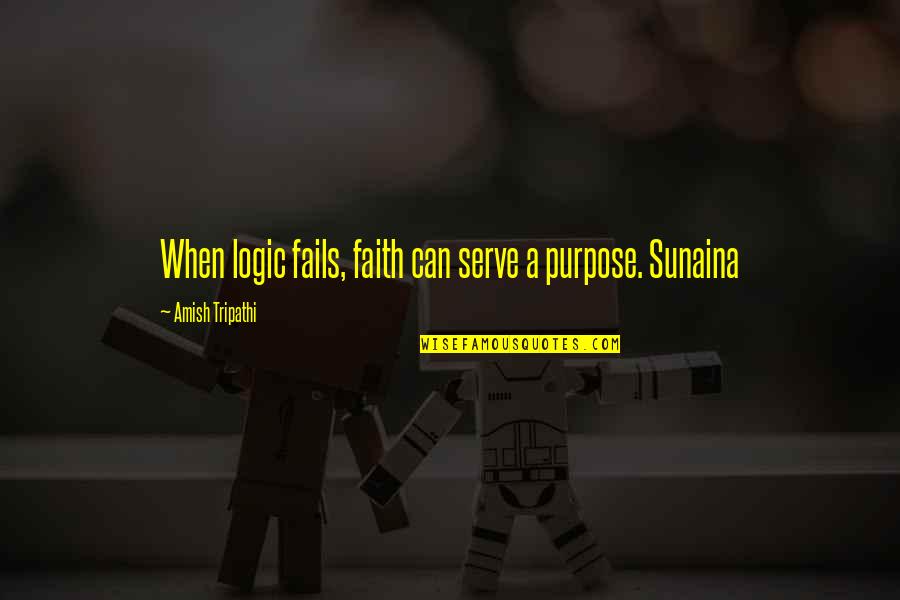 When logic fails, faith can serve a purpose. Sunaina —
Amish Tripathi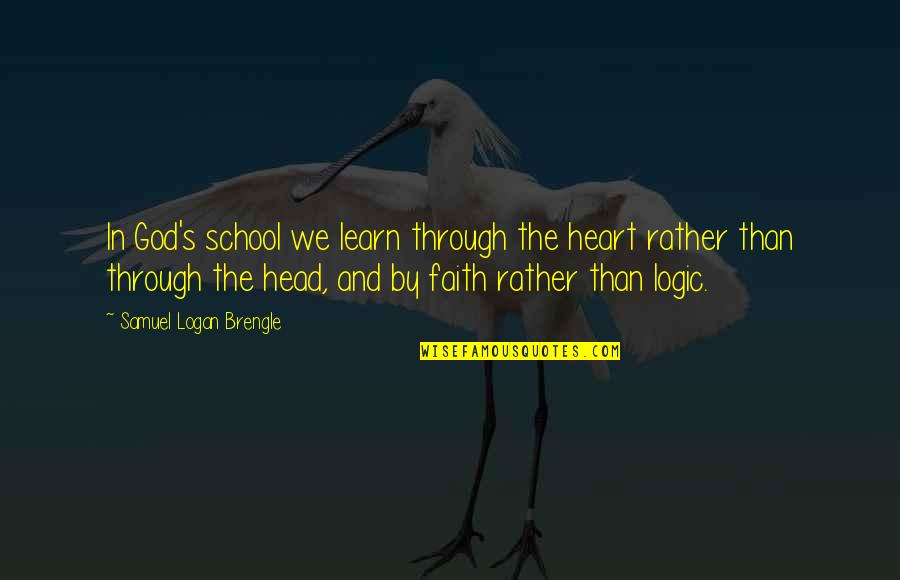 In God's school we learn through the heart rather than through the head, and by faith rather than logic. —
Samuel Logan Brengle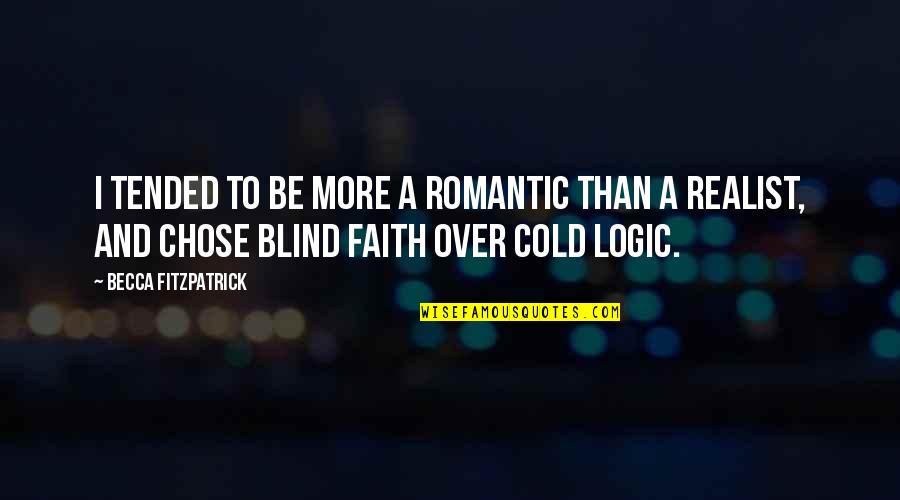 I tended to be more a romantic than a realist, and chose blind faith over cold logic. —
Becca Fitzpatrick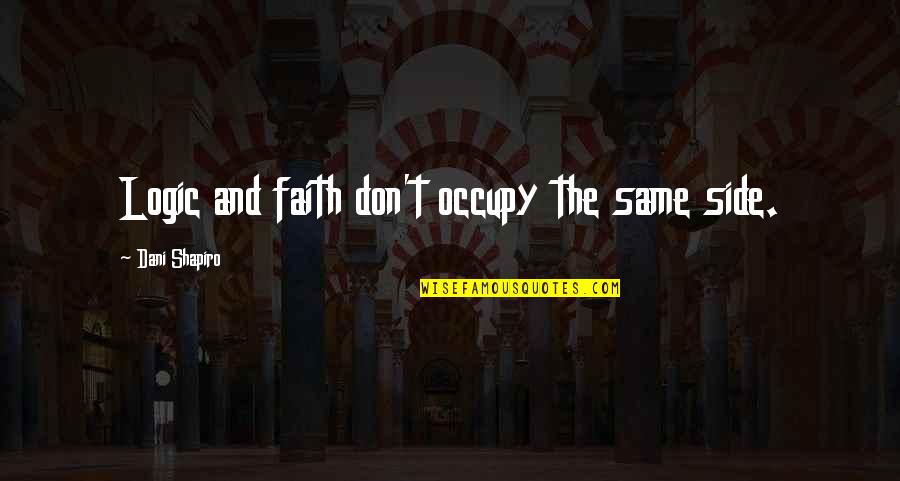 Logic and faith
don't occupy the same side. —
Dani Shapiro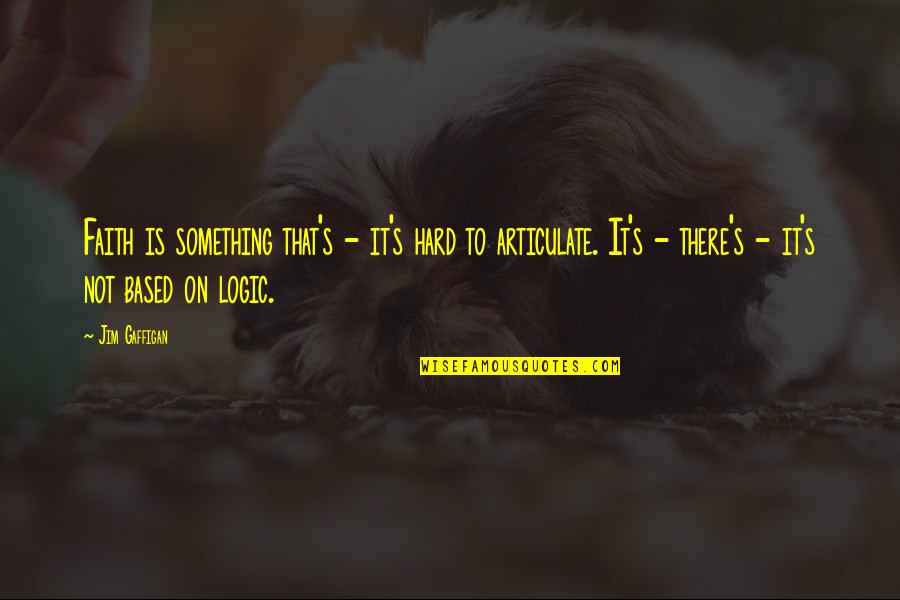 Faith is something that's - it's hard to articulate. It's - there's - it's not based on logic. —
Jim Gaffigan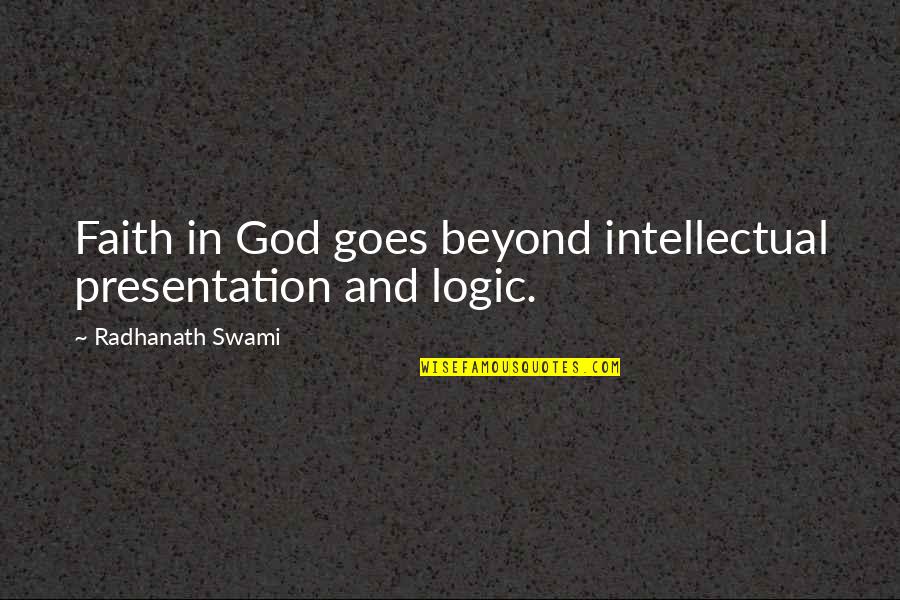 Faith in God goes beyond intellectual presentation and logic. —
Radhanath Swami