Living Your Passion Quotes
Collection of top 32 famous quotes about Living Your Passion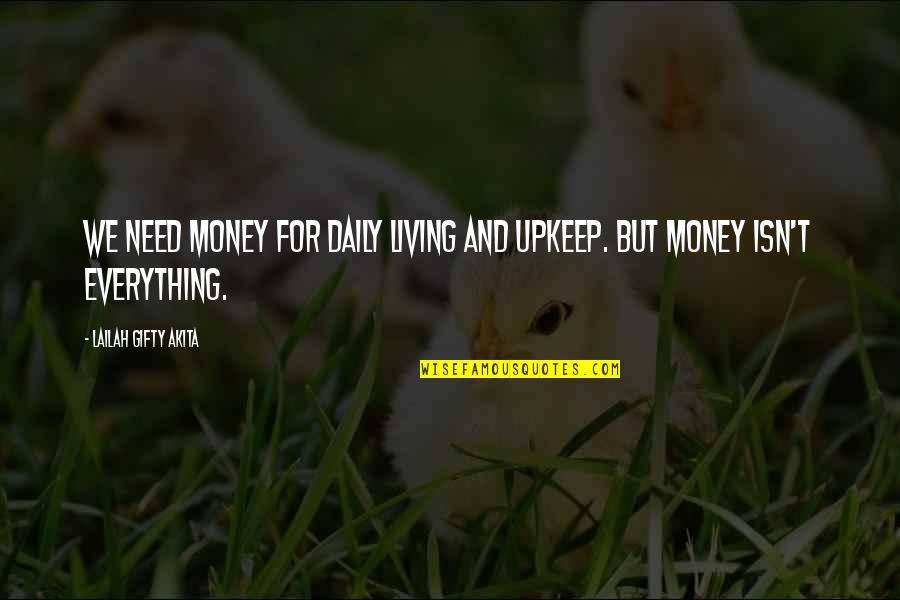 We need money for daily living and upkeep. But money isn't everything.
—
Lailah Gifty Akita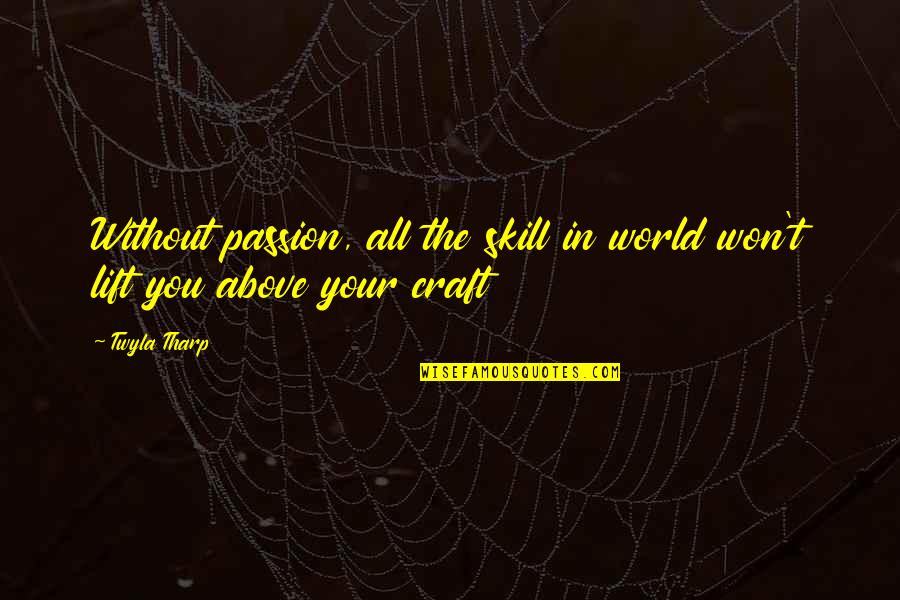 Without passion, all the skill in world won't lift you above your craft
—
Twyla Tharp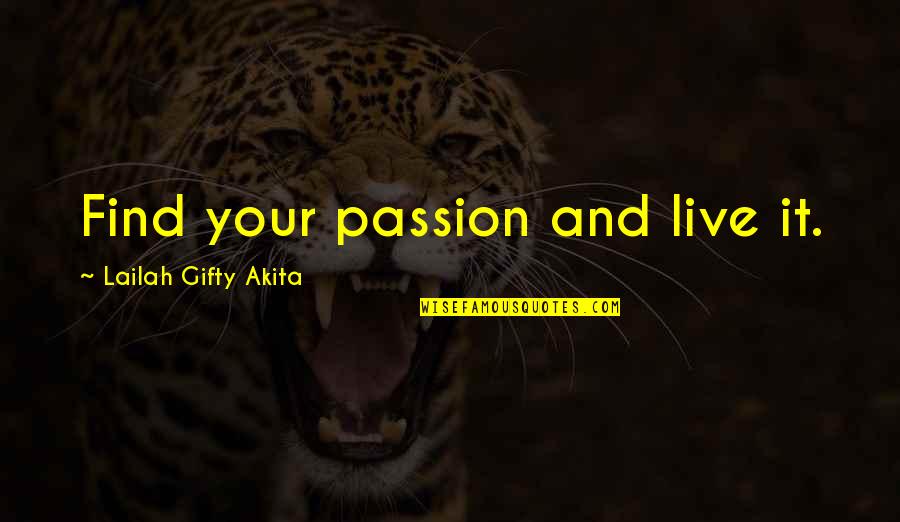 Find your passion and live it.
—
Lailah Gifty Akita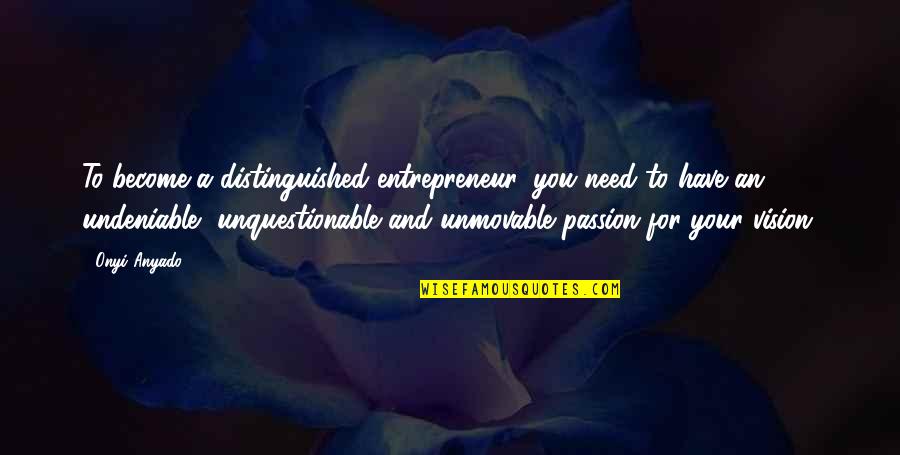 To become a distinguished entrepreneur, you need to have an undeniable, unquestionable and unmovable passion for your vision.
—
Onyi Anyado
Live every single moment of your life, for the one thing that is most precious to you.
—
Abhijit Naskar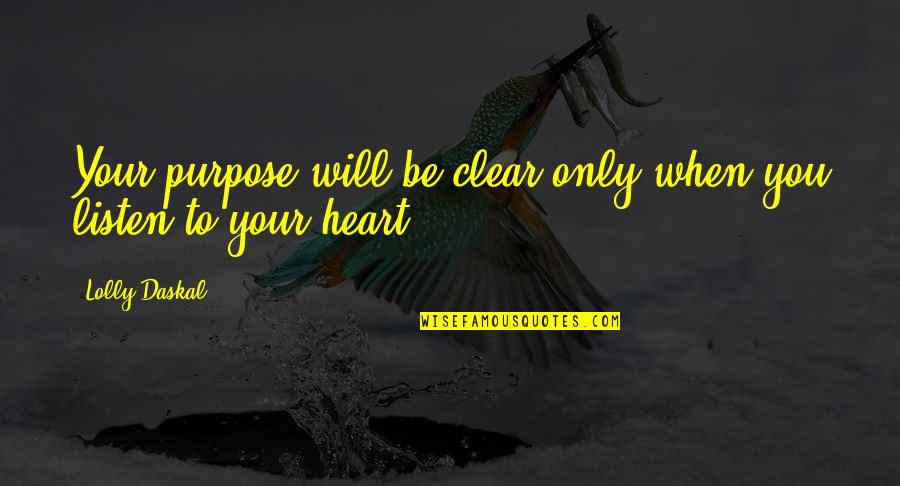 Your purpose will be clear only when you listen to your heart.
—
Lolly Daskal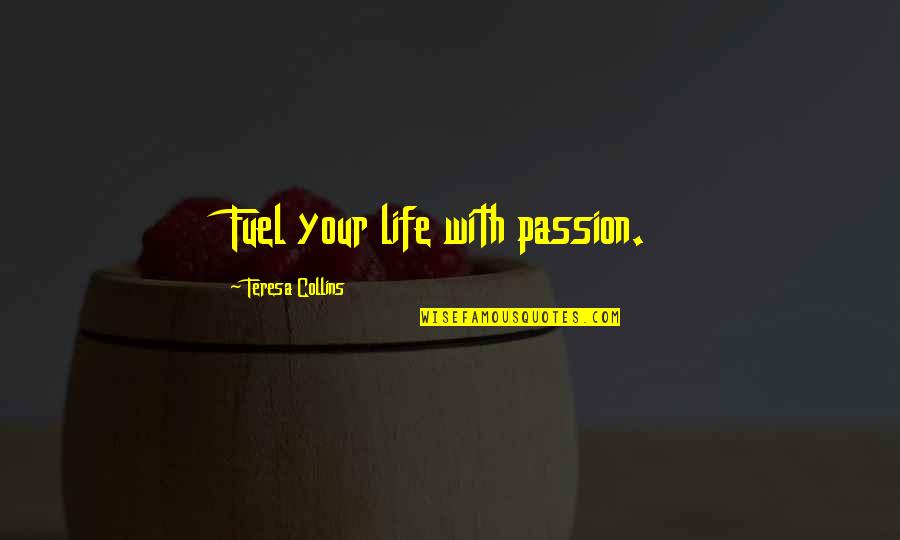 Fuel your life with passion.
—
Teresa Collins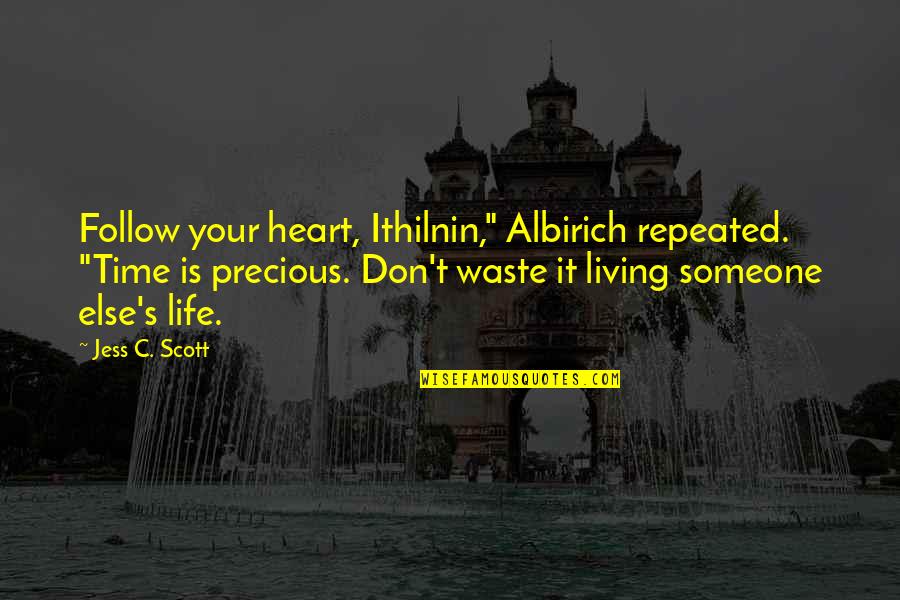 Follow your heart, Ithilnin," Albirich repeated. "Time is precious. Don't waste it living someone else's life.
—
Jess C. Scott
If you have few days to live your life, what will be your passion for last days?
—
Lailah Gifty Akita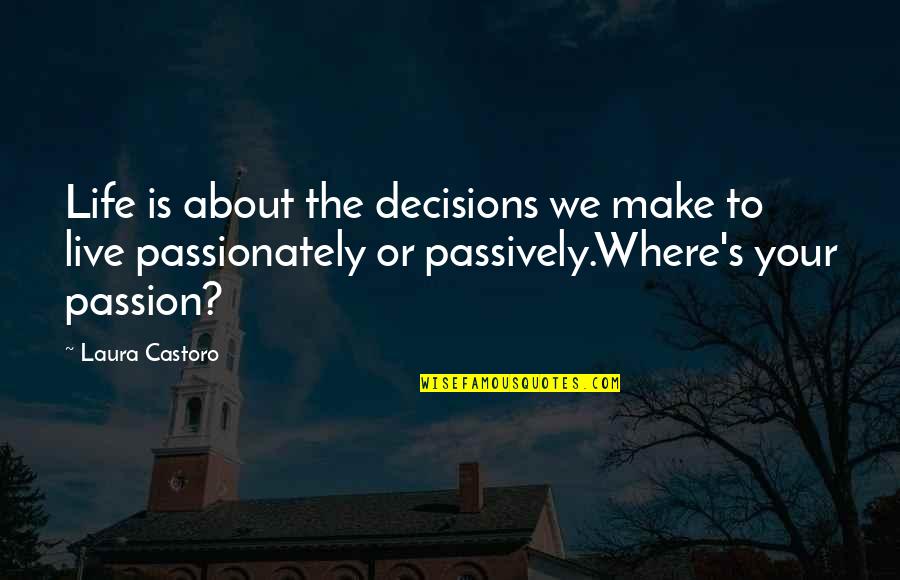 Life is about the decisions we make to live passionately or passively.
Where's your passion?
—
Laura Castoro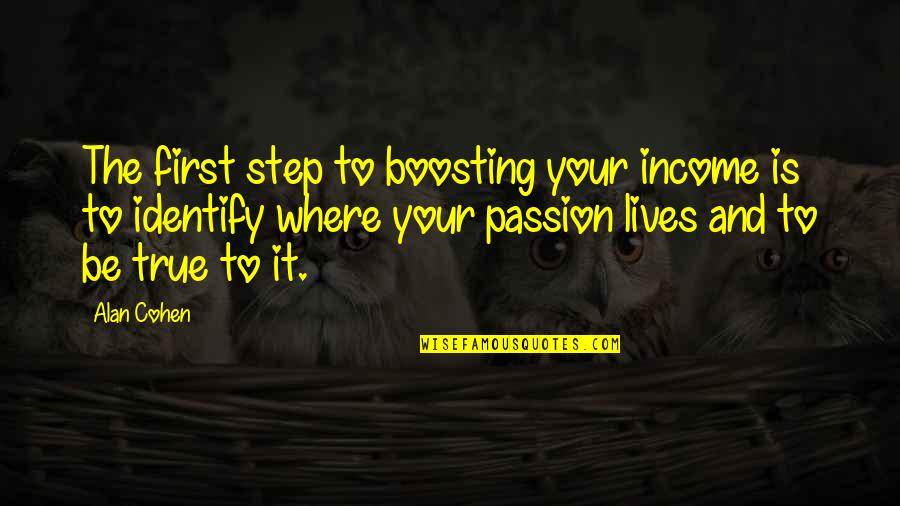 The first step to boosting your income is to identify where your passion lives and to be true to it.
—
Alan Cohen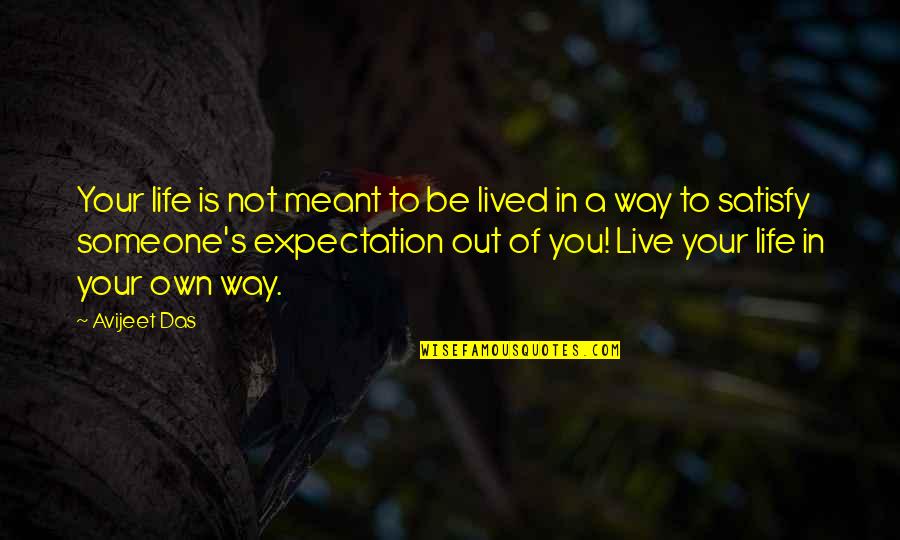 Your life is not meant to be lived in a way to satisfy someone's expectation out of you! Live your life in your own way. —
Avijeet Das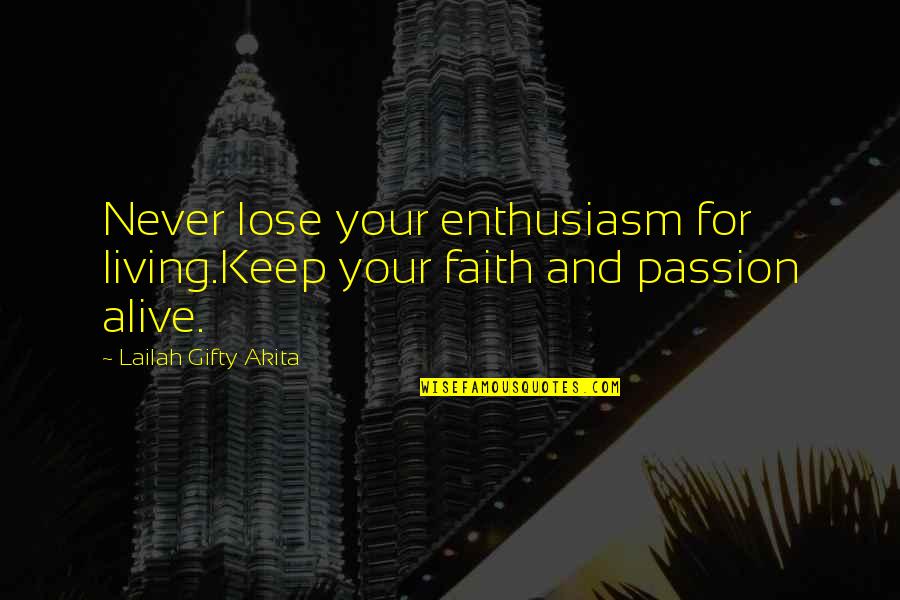 Never lose your enthusiasm for living.
Keep your faith and passion alive. —
Lailah Gifty Akita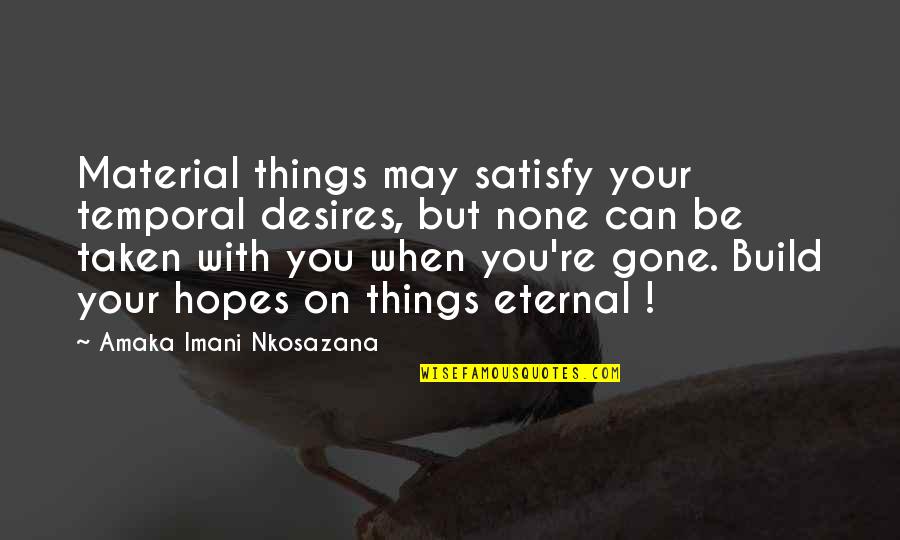 Material things may satisfy your temporal desires, but none can be taken with you when you're gone. Build your hopes on things eternal ! —
Amaka Imani Nkosazana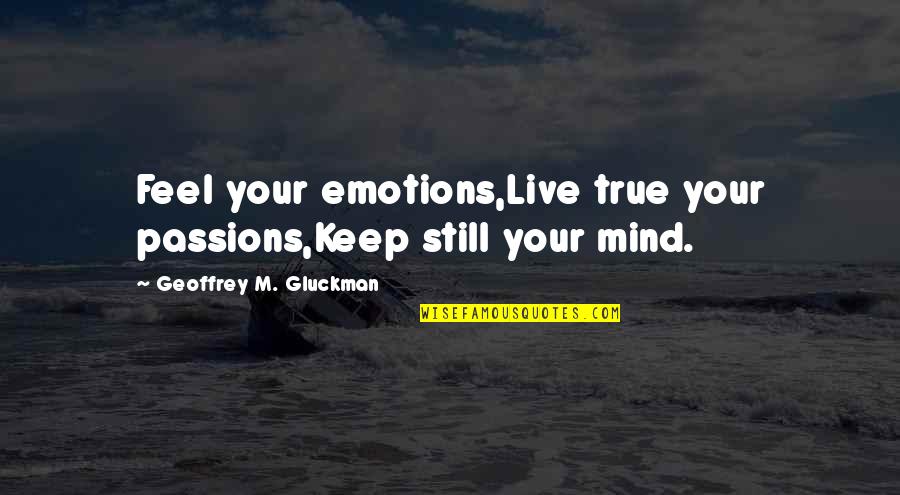 Feel your emotions,
Live true your passions,
Keep still your mind. —
Geoffrey M. Gluckman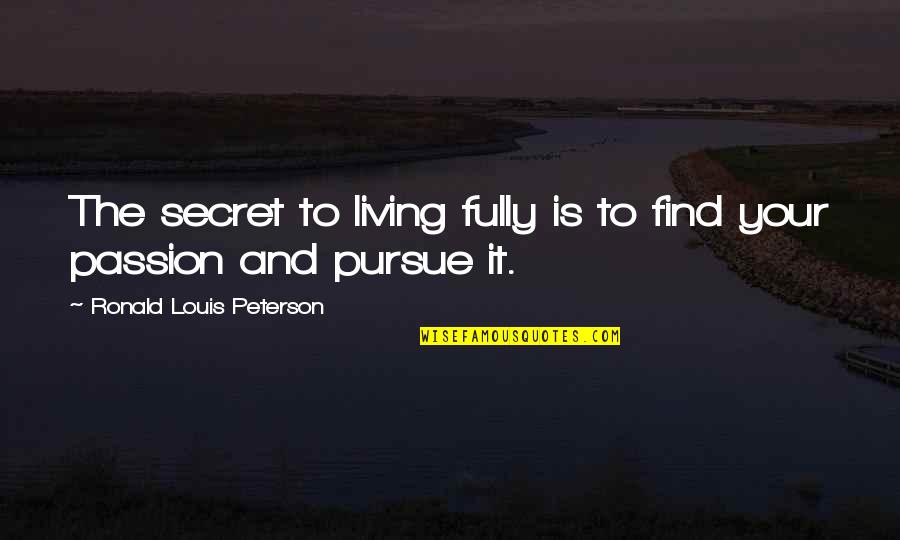 The secret to living fully is to find your passion and pursue it. —
Ronald Louis Peterson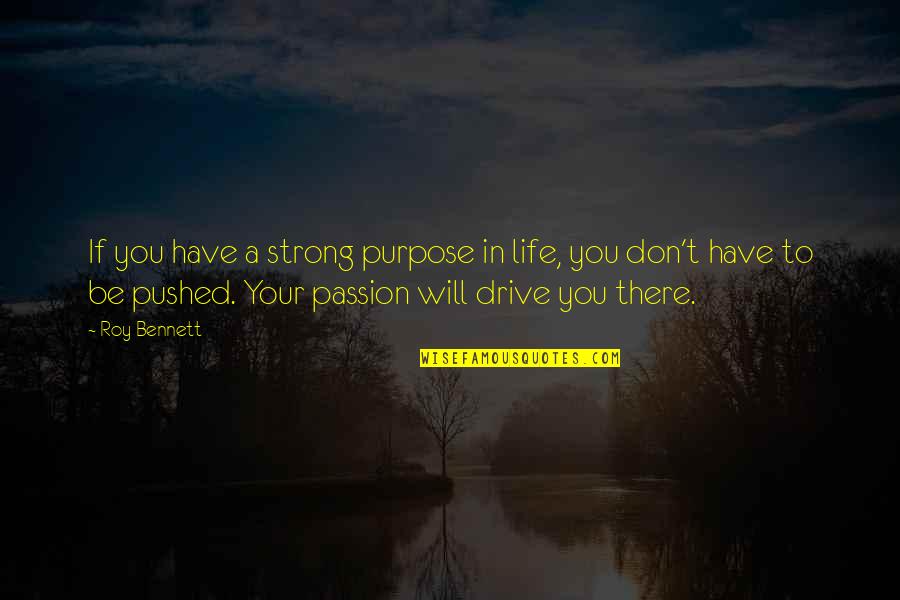 If you have a strong purpose in life, you don't have to be pushed. Your passion will drive you there. —
Roy Bennett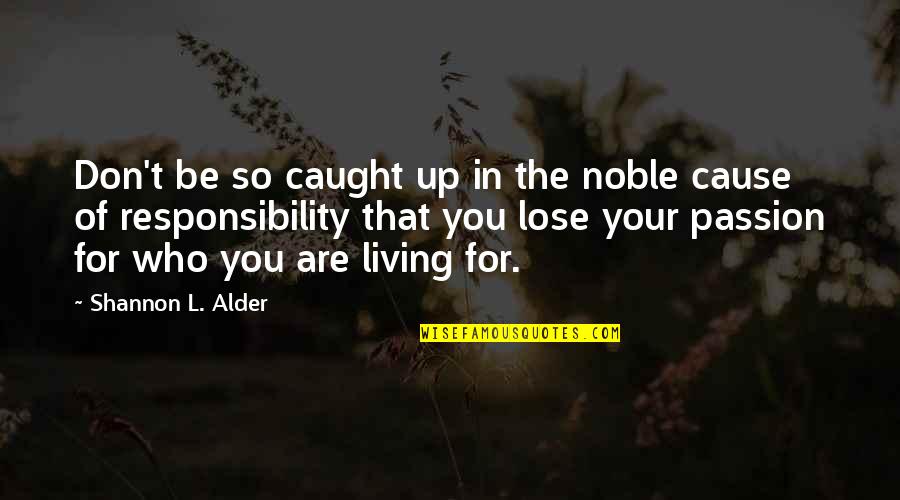 Don't be so caught up in the noble cause of responsibility that you lose your passion for who you are living for. —
Shannon L. Alder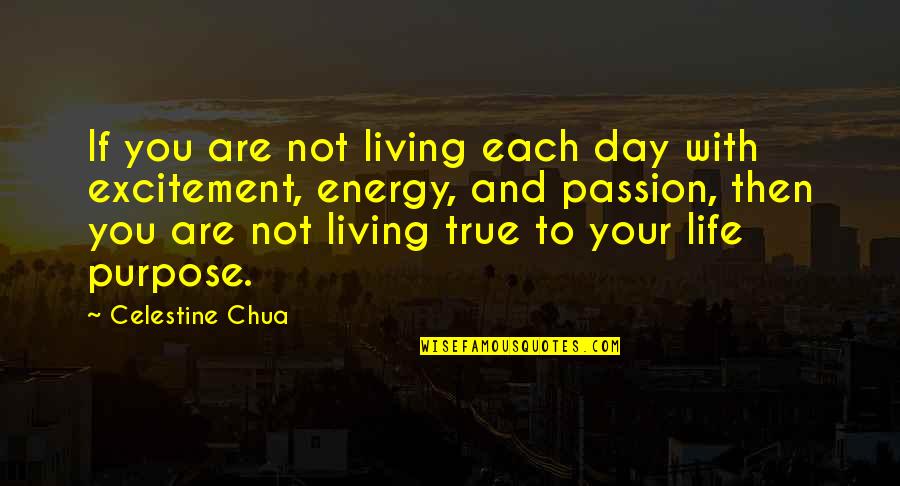 If you are not living each day with excitement, energy, and passion, then you are not living true to your life purpose. —
Celestine Chua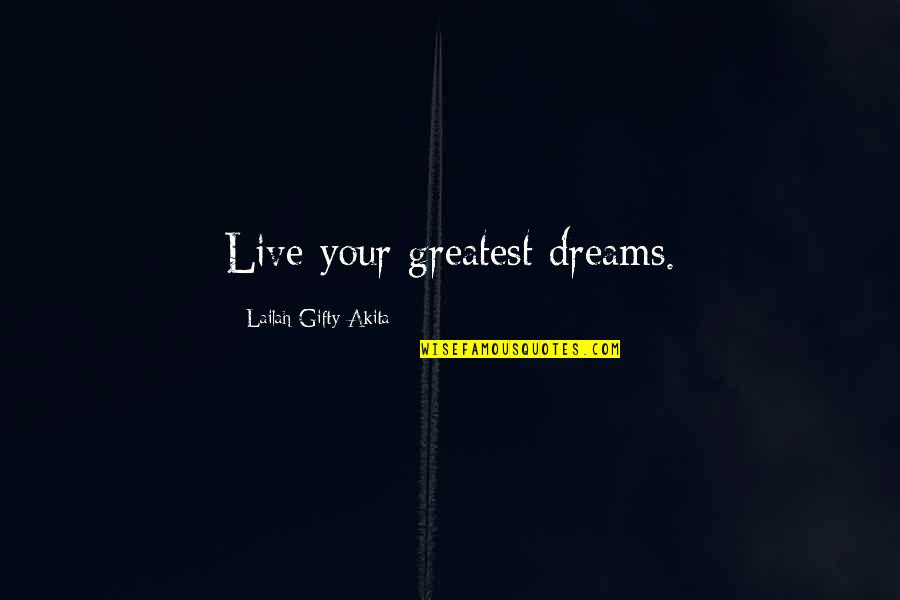 Live your greatest dreams. —
Lailah Gifty Akita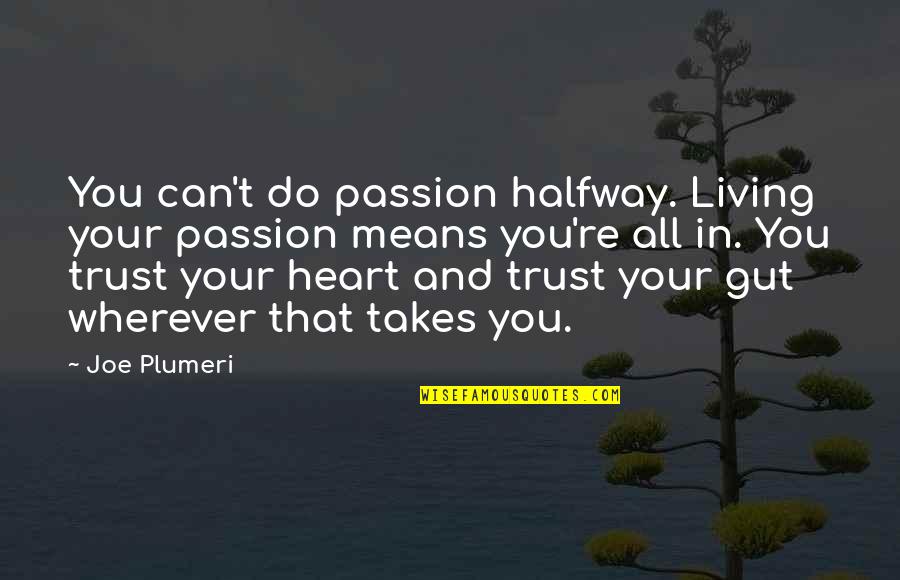 You can't do passion halfway.
Living your passion
means you're all in. You trust your heart and trust your gut wherever that takes you. —
Joe Plumeri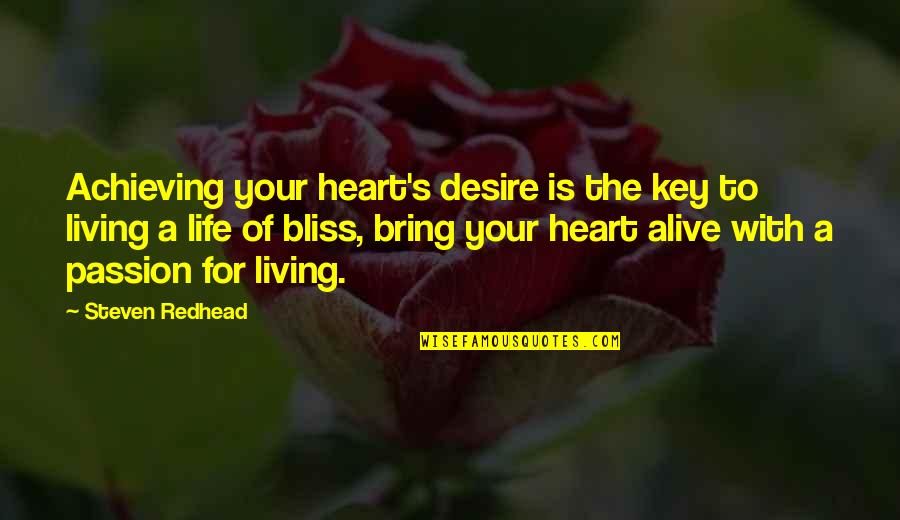 Achieving your heart's desire is the key to living a life of bliss, bring your heart alive with a passion for living. —
Steven Redhead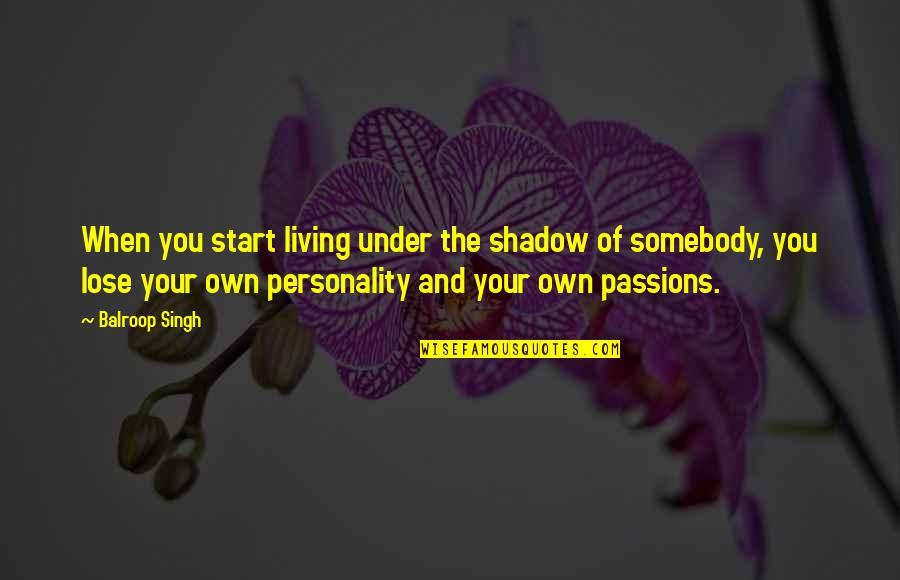 When you start living under the shadow of somebody, you lose your own personality and your own passions. —
Balroop Singh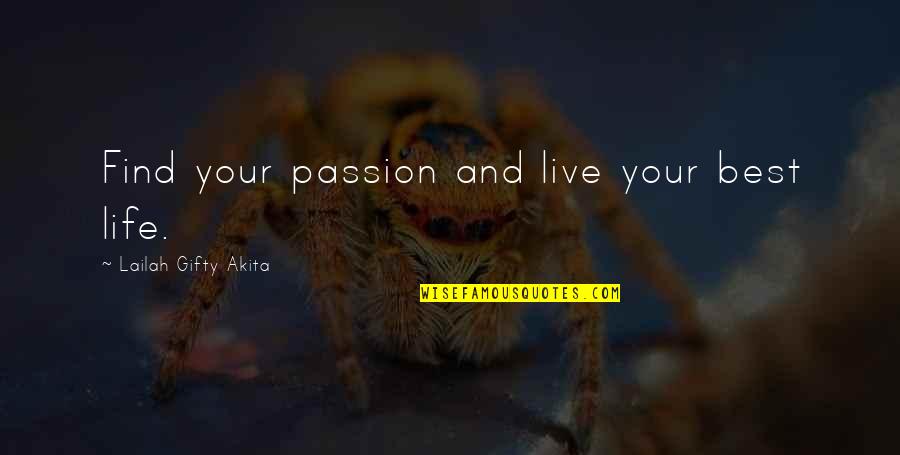 Find your passion and live your best life. —
Lailah Gifty Akita
First visualize your goal in your mind. Then have a leap of faith, and let your passion guide you throughout the process. —
Abhijit Naskar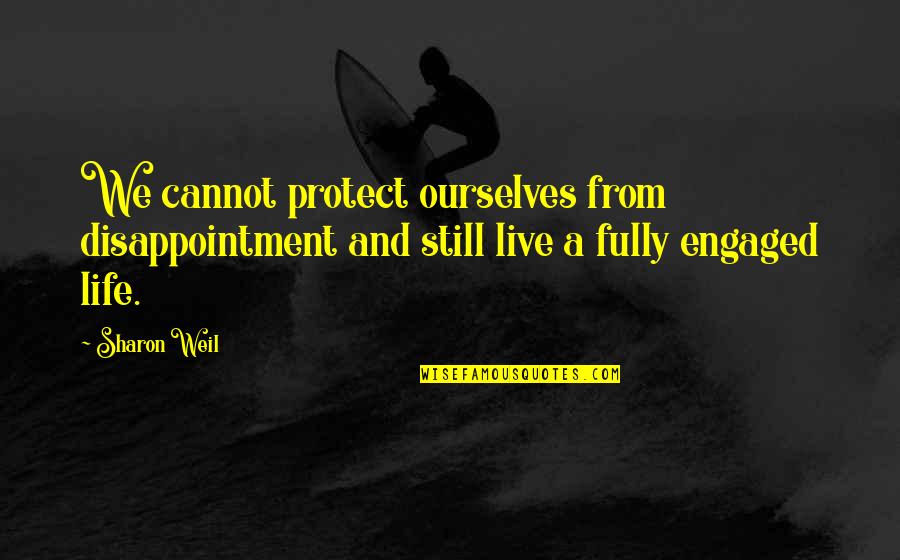 We cannot protect ourselves from disappointment and still live a fully engaged life. —
Sharon Weil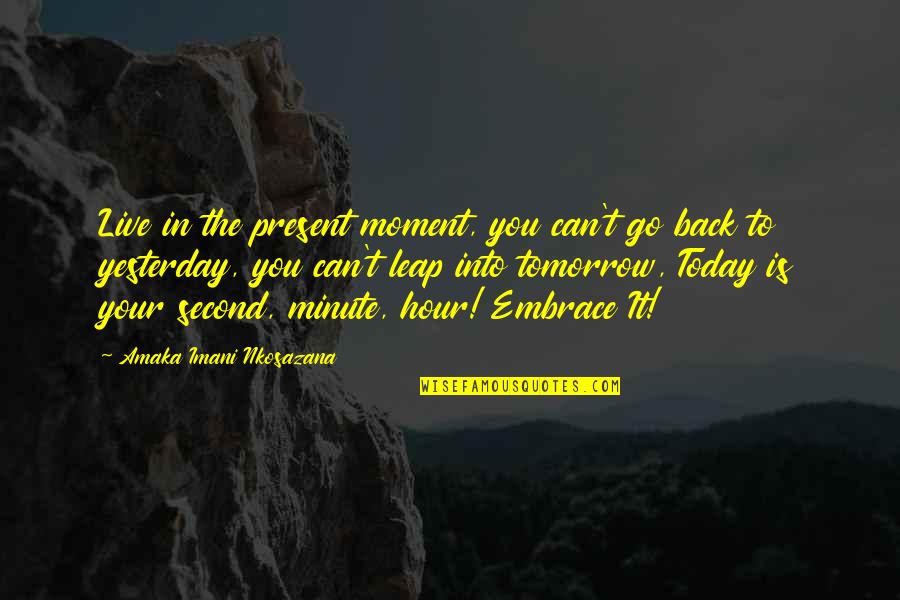 Live in the present moment, you can't go back to yesterday, you can't leap into tomorrow, Today is your second, minute, hour! Embrace It! —
Amaka Imani Nkosazana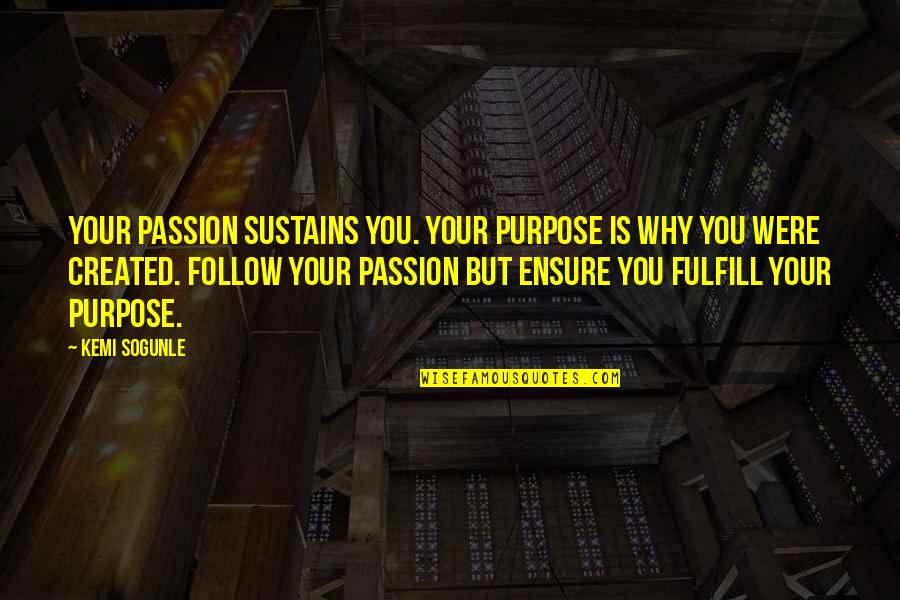 Your passion sustains you. Your purpose is why you were created. Follow your passion but ensure you fulfill your purpose. —
Kemi Sogunle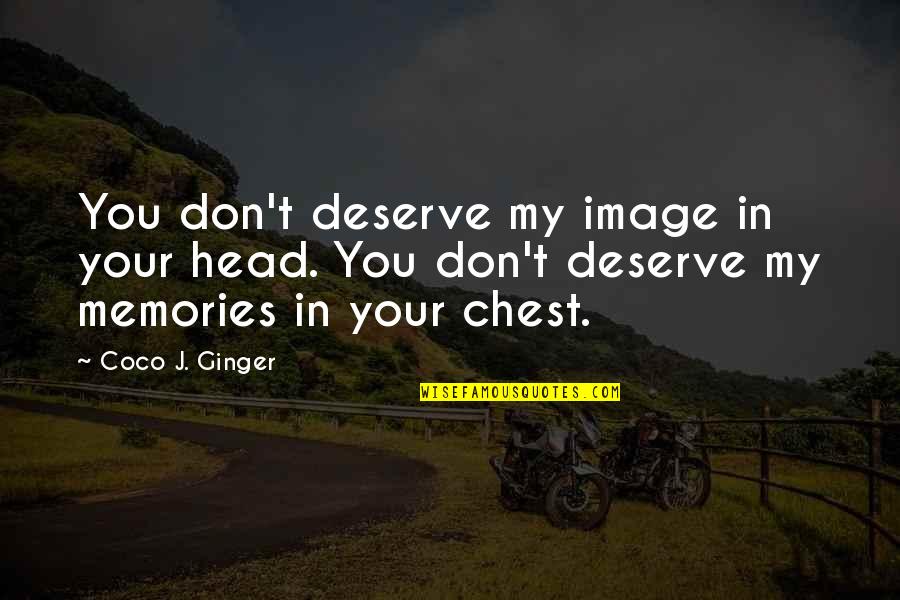 You don't deserve my image in your head. You don't deserve my memories in your chest. —
Coco J. Ginger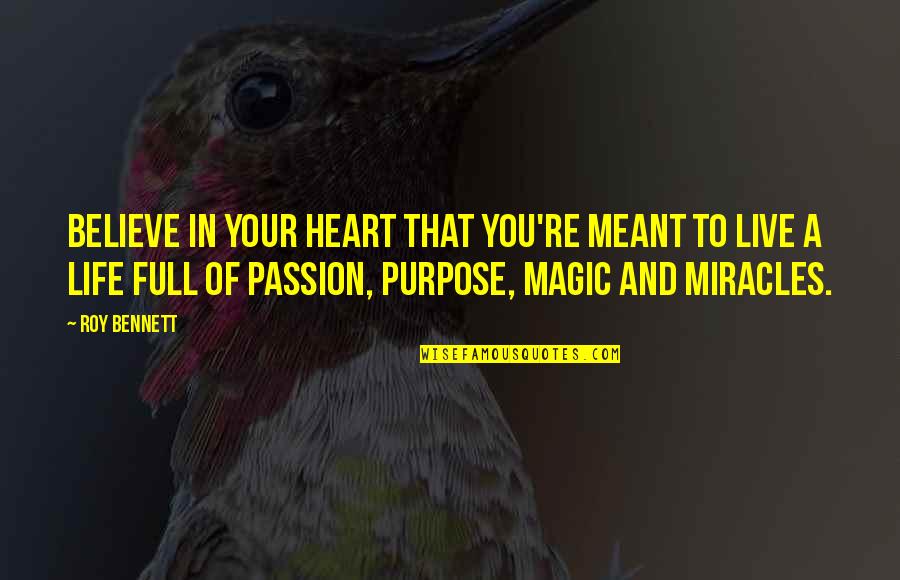 Believe in your heart that you're meant to live a life full of passion, purpose, magic and miracles. —
Roy Bennett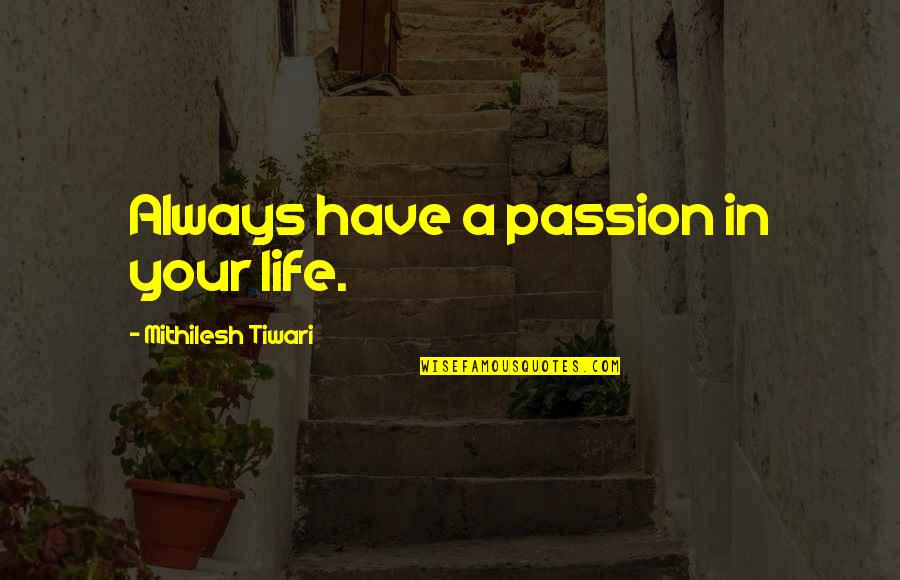 Always have a passion in your life. —
Mithilesh Tiwari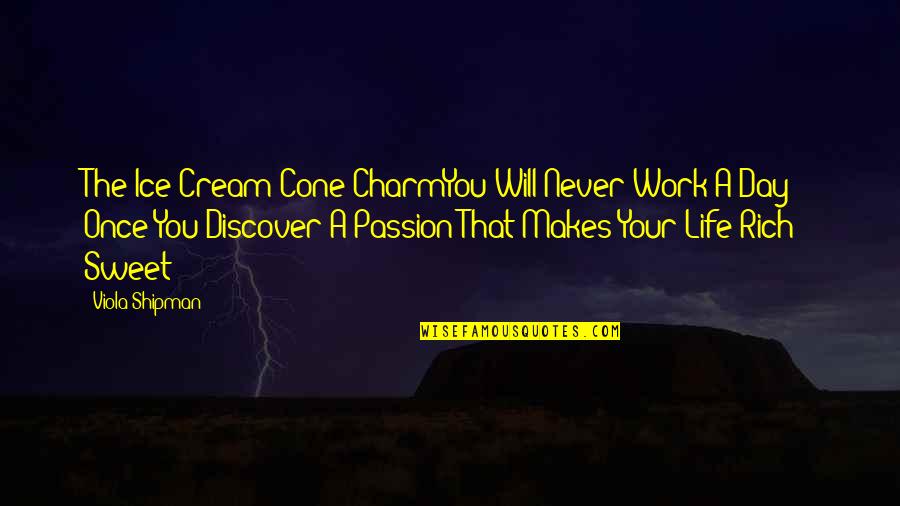 The Ice Cream Cone Charm
You Will Never Work A Day Once You Discover A Passion That Makes Your Life Rich & Sweet —
Viola Shipman