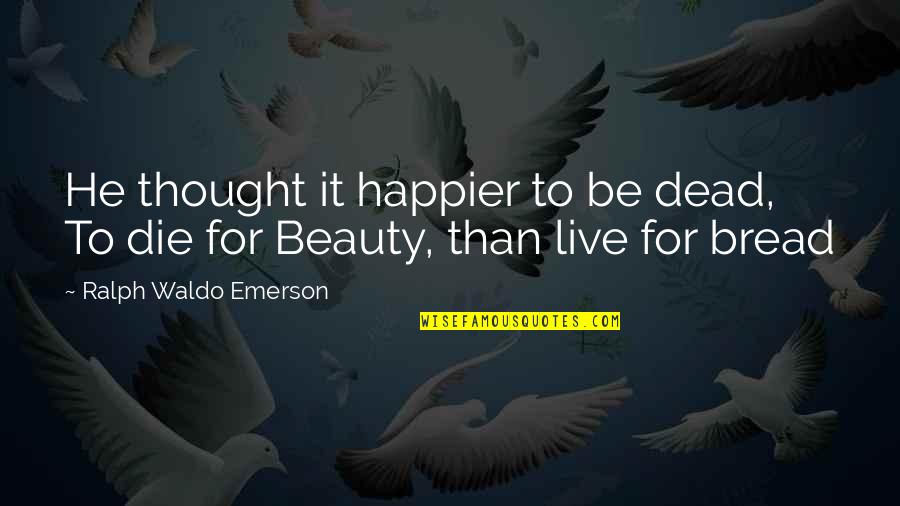 He thought it happier to be dead, To die for Beauty, than live for bread
—
Ralph Waldo Emerson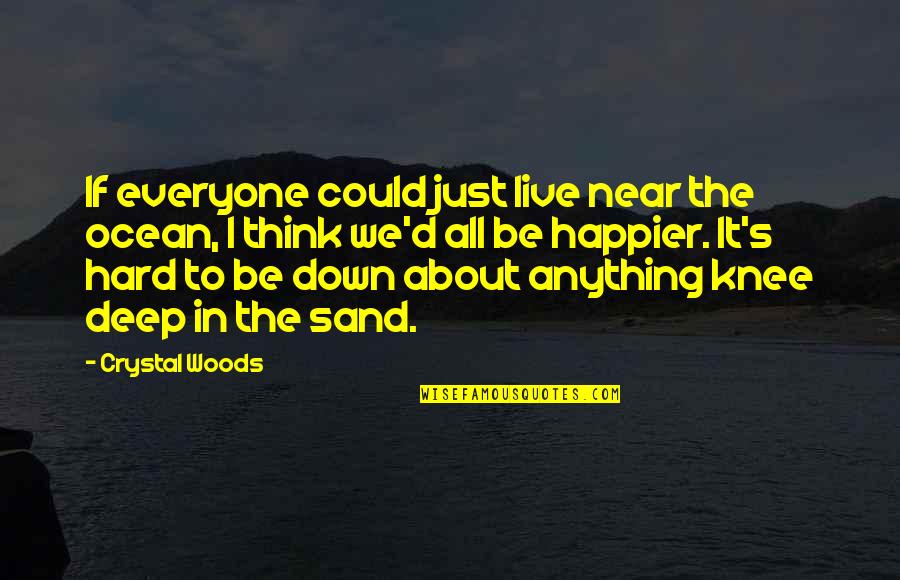 If everyone could just live near the ocean, I think we'd all be happier. It's hard to be down about anything knee deep in the sand.
—
Crystal Woods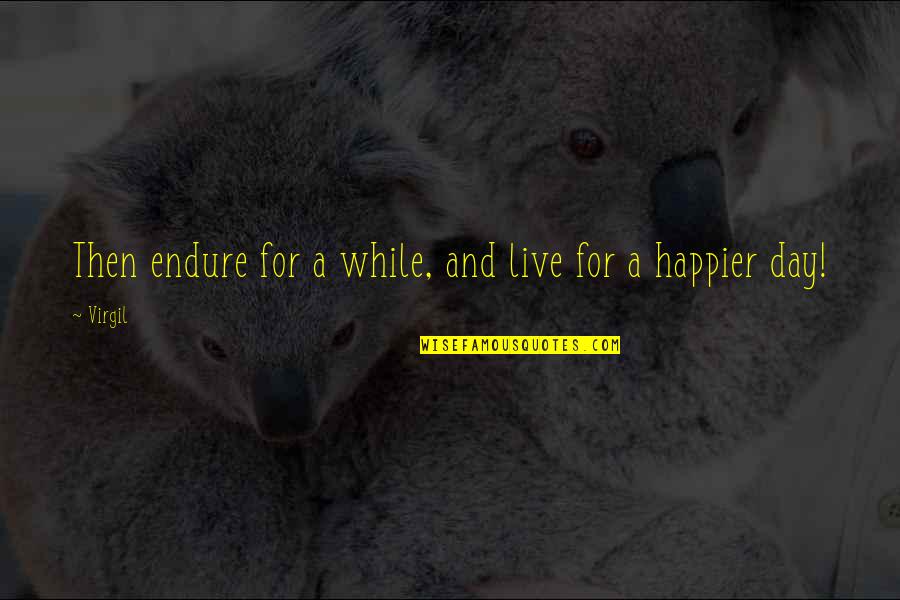 Then endure for a while, and live for a happier day!
—
Virgil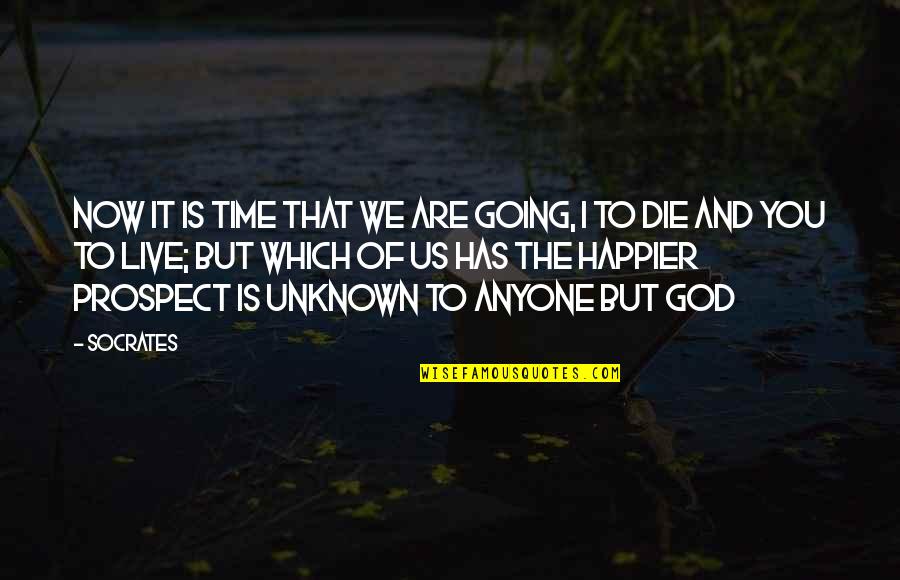 Now it is time that we are going, I to die and you to live; but which of us has the happier prospect is unknown to anyone but God
—
Socrates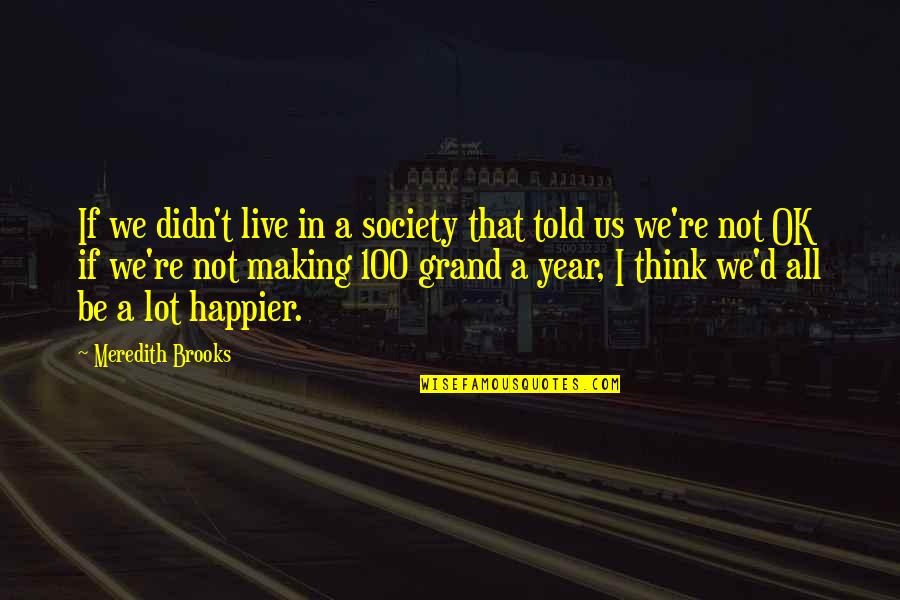 If we didn't live in a society that told us we're not OK if we're not making 100 grand a year, I think we'd all be a lot happier.
—
Meredith Brooks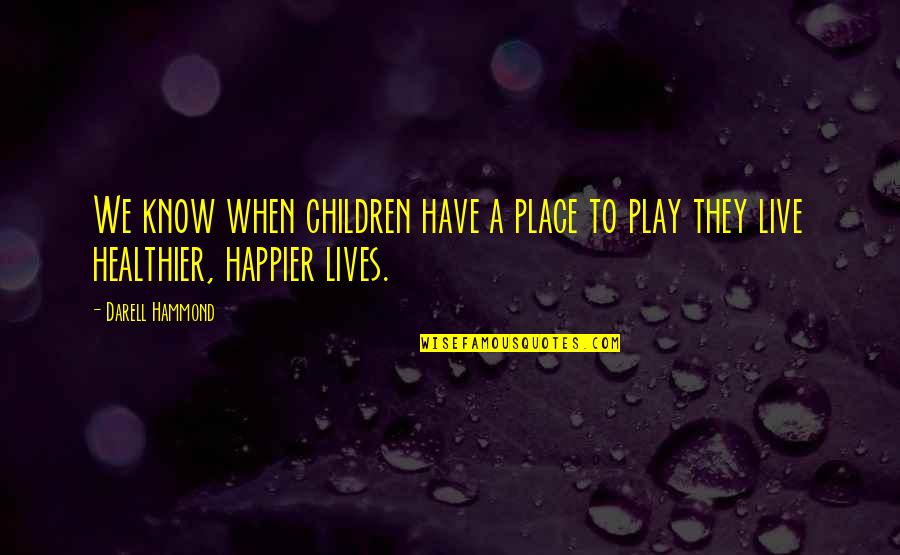 We know when children have a place to play they live healthier, happier lives.
—
Darell Hammond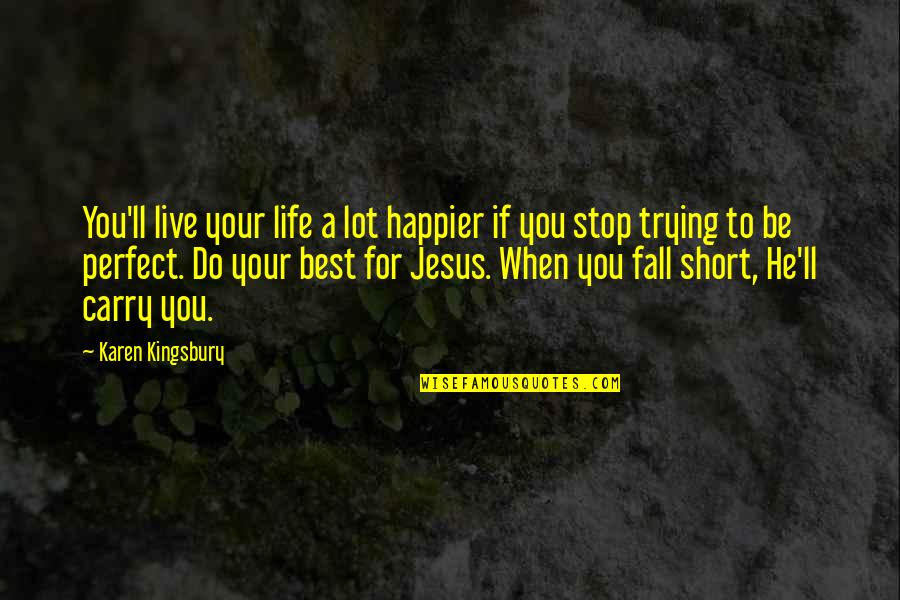 You'll live your life a lot happier if you stop trying to be perfect. Do your best for Jesus. When you fall short, He'll carry you. —
Karen Kingsbury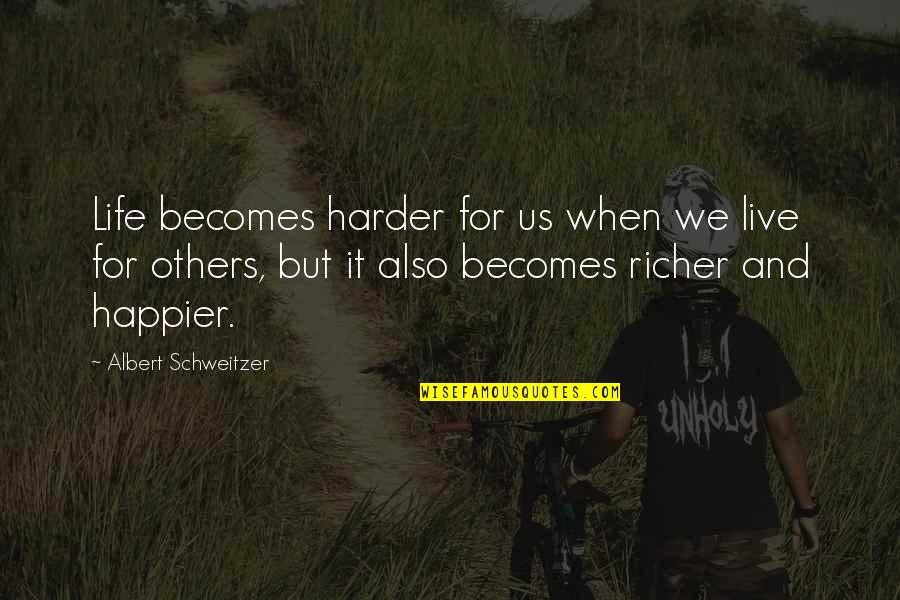 Life becomes harder for us when we live for others, but it also becomes richer and happier. —
Albert Schweitzer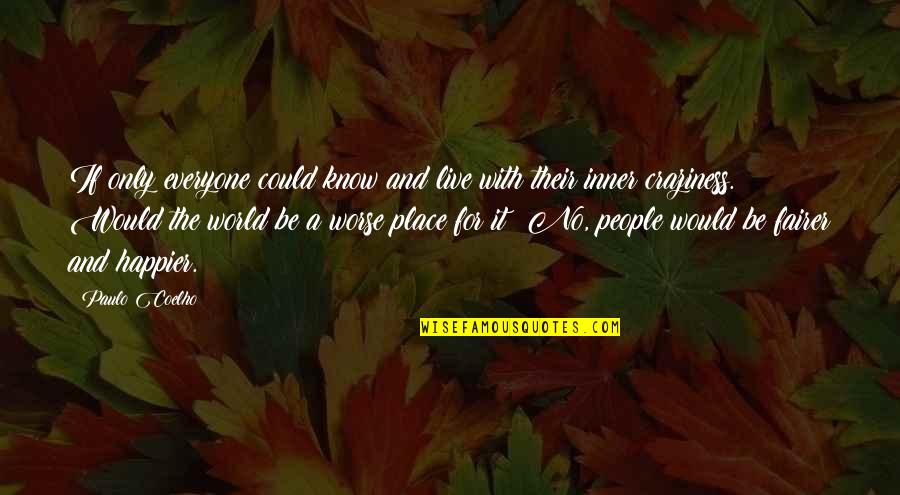 If only everyone could know and live with their inner craziness. Would the world be a worse place for it? No, people would be fairer and happier. —
Paulo Coelho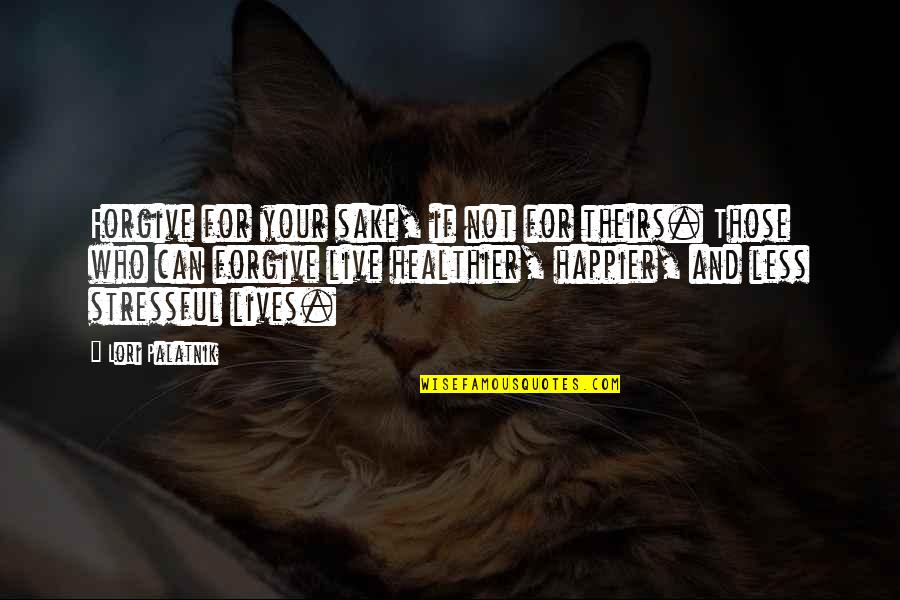 Forgive for your sake, if not for theirs. Those who can forgive live healthier, happier, and less stressful lives. —
Lori Palatnik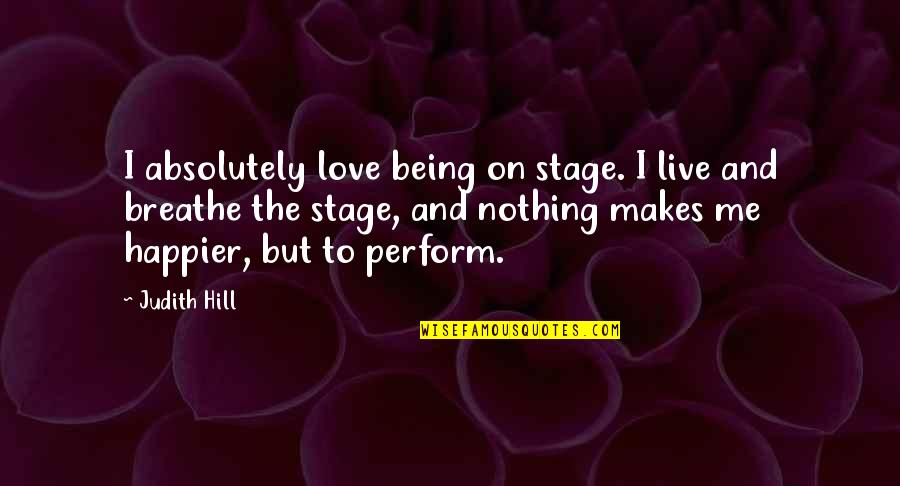 I absolutely love being on stage. I live and breathe the stage, and nothing makes me happier, but to perform. —
Judith Hill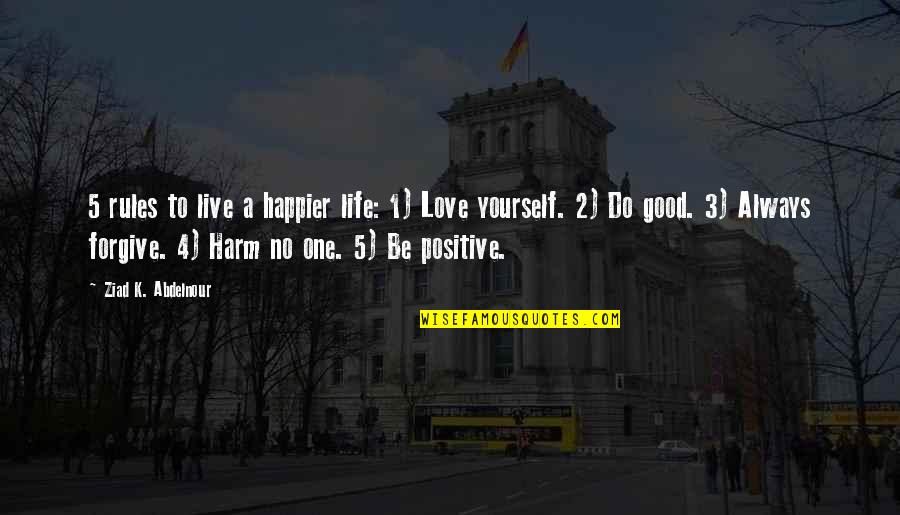 5 rules to live a happier life: 1) Love yourself. 2) Do good. 3) Always forgive. 4) Harm no one. 5) Be positive. —
Ziad K. Abdelnour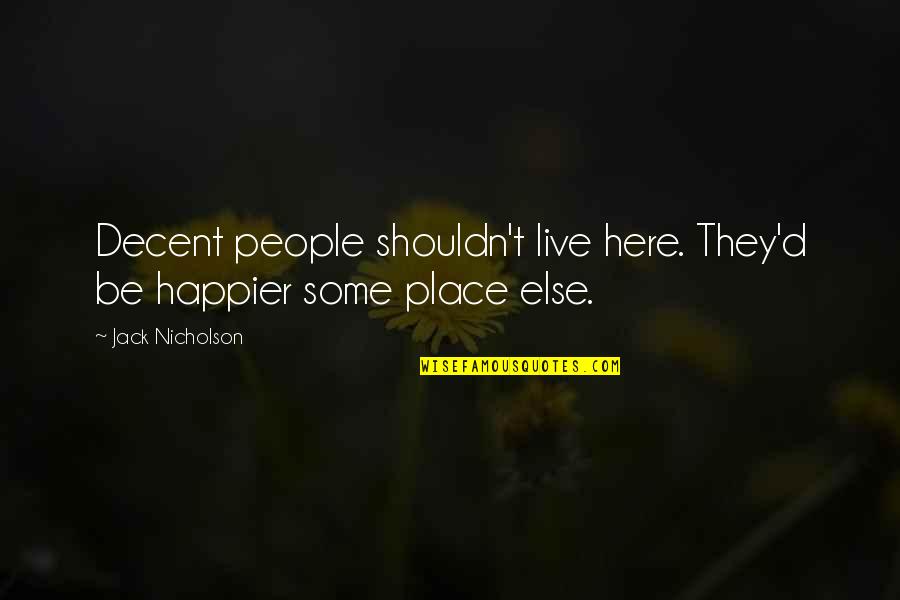 Decent people shouldn't live here. They'd be happier some place else. —
Jack Nicholson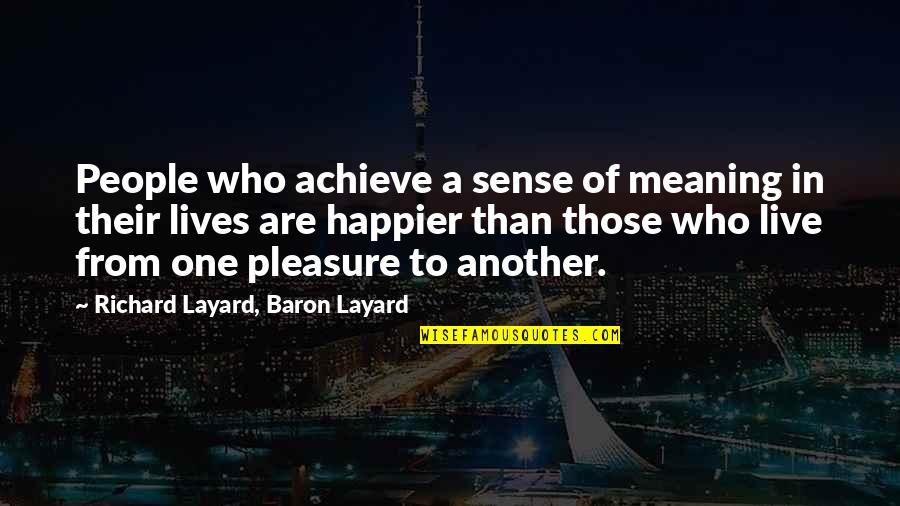 People who achieve a sense of meaning in their lives are happier than those who live from one pleasure to another. —
Richard Layard, Baron Layard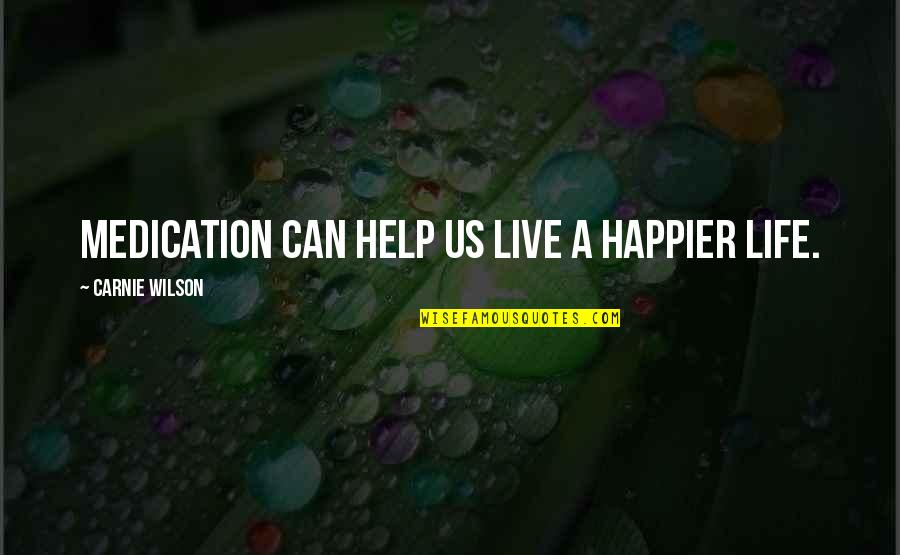 Medication can help us live a happier life. —
Carnie Wilson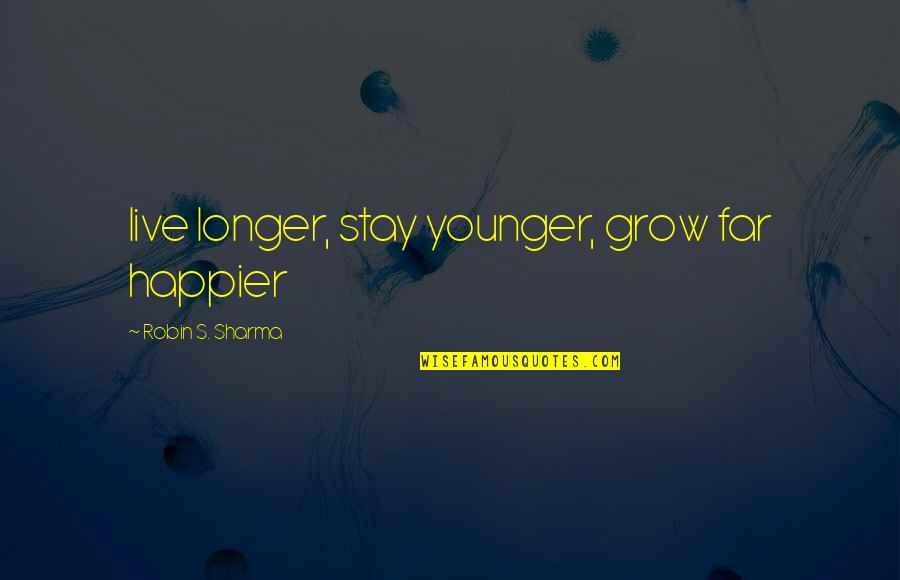 live longer, stay younger, grow far happier —
Robin S. Sharma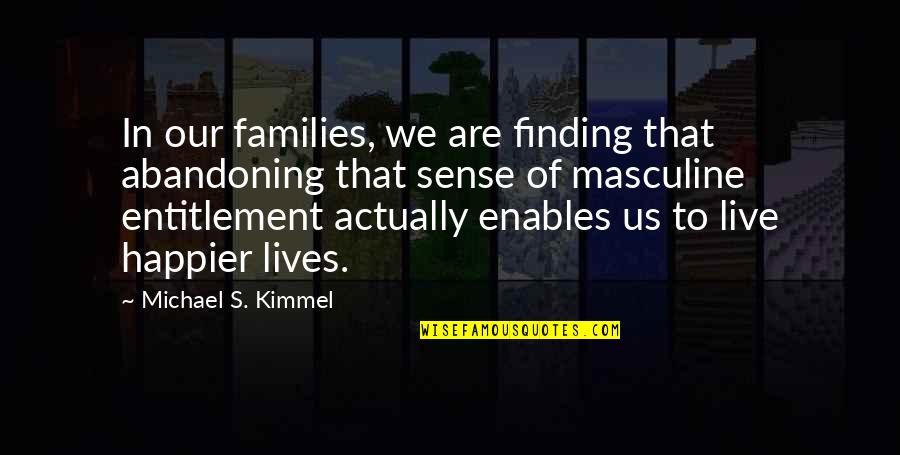 In our families, we are finding that abandoning that sense of masculine entitlement actually enables us to
live happier
lives. —
Michael S. Kimmel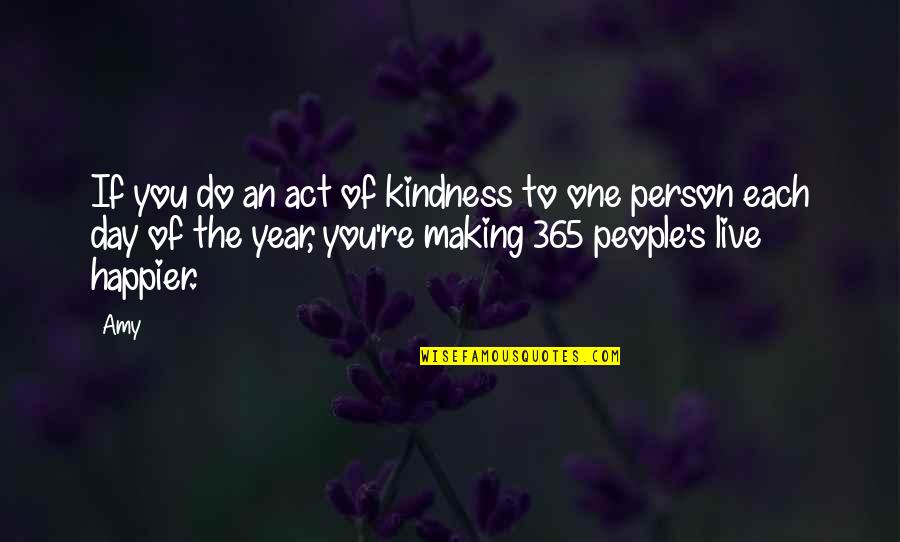 If you do an act of kindness to one person each day of the year, you're making 365 people's
live happier
. —
Amy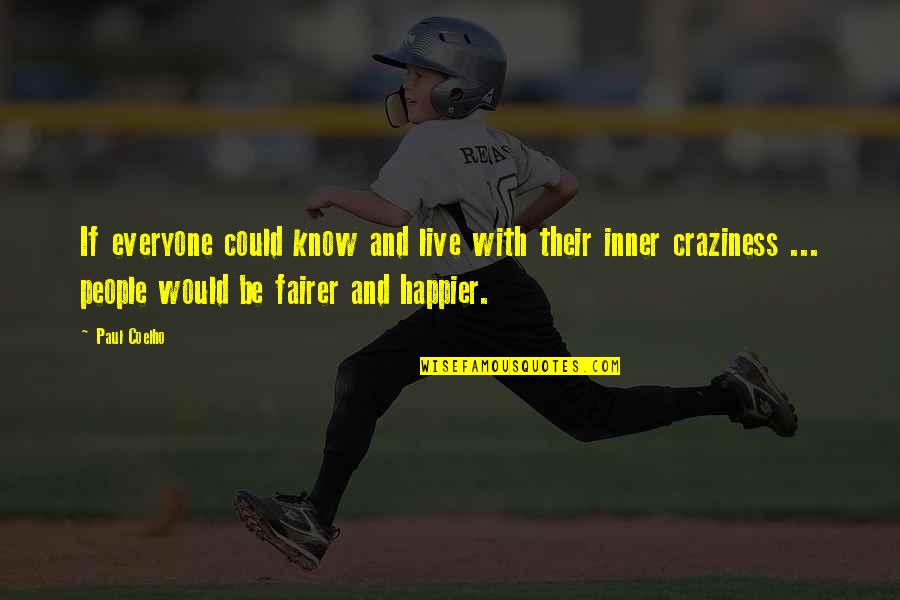 If everyone could know and live with their inner craziness ... people would be fairer and happier. —
Paul Coelho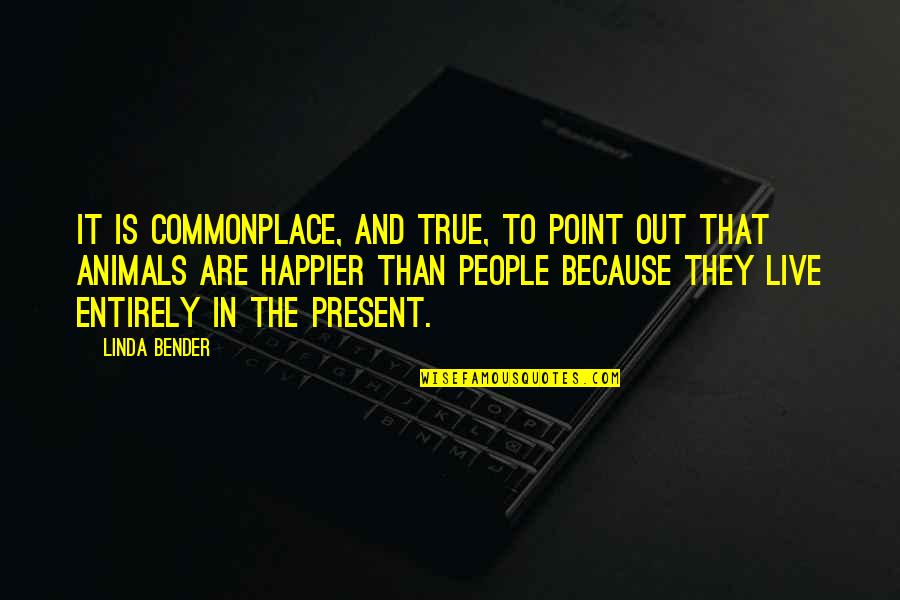 It is commonplace, and true, to point out that animals are happier than people because they live entirely in the present. —
Linda Bender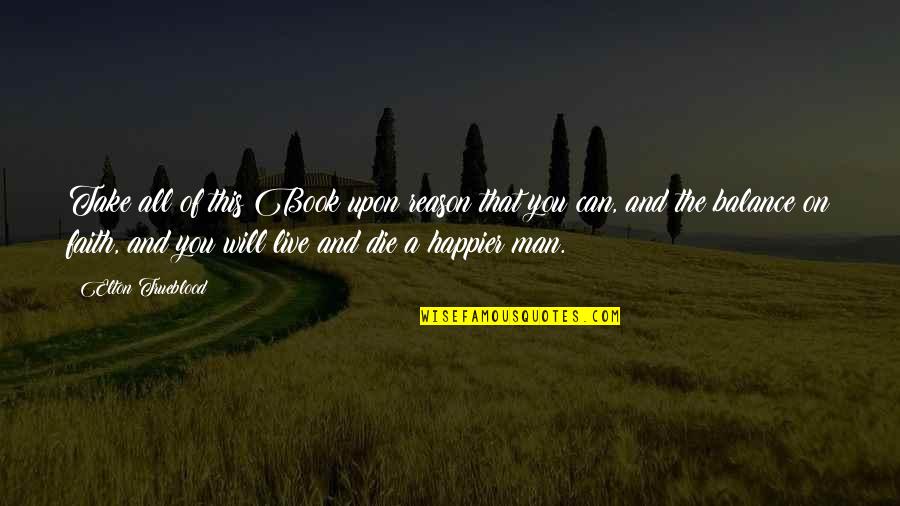 Take all of this Book upon reason that you can, and the balance on faith, and you will live and die a happier man. —
Elton Trueblood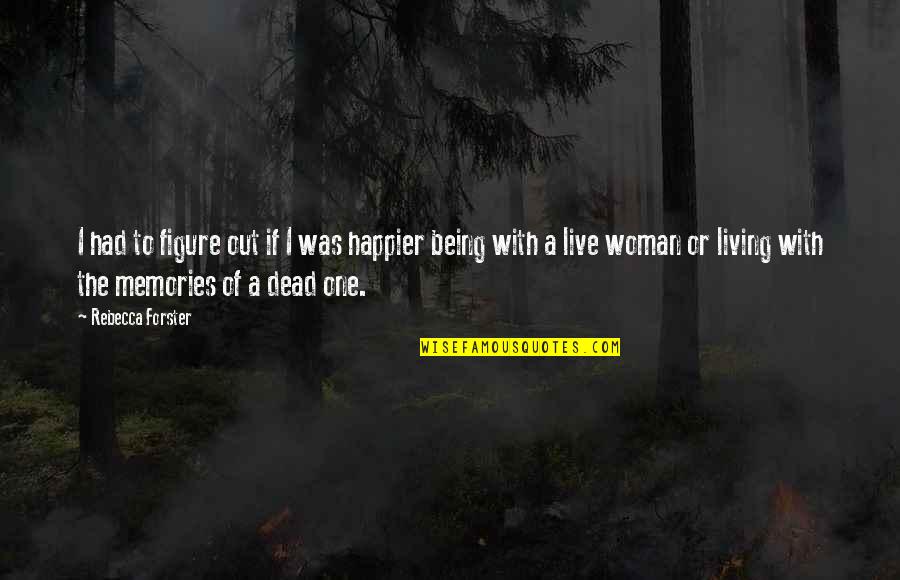 I had to figure out if I was happier being with a live woman or living with the memories of a dead one. —
Rebecca Forster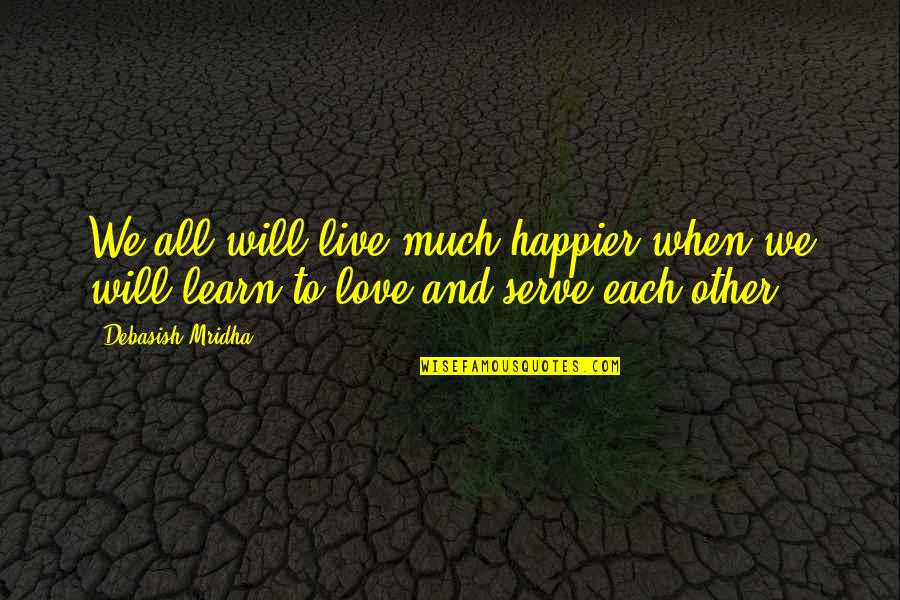 We all will live much happier when we will learn to love and serve each other. —
Debasish Mridha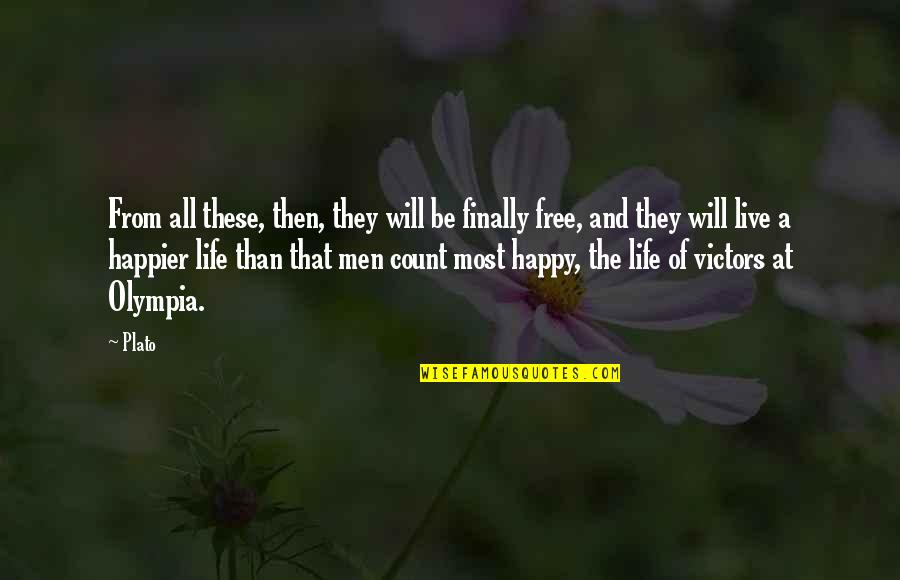 From all these, then, they will be finally free, and they will live a happier life than that men count most happy, the life of victors at Olympia. —
Plato