Live For Tomorrow Quotes
Collection of top 49 famous quotes about Live For Tomorrow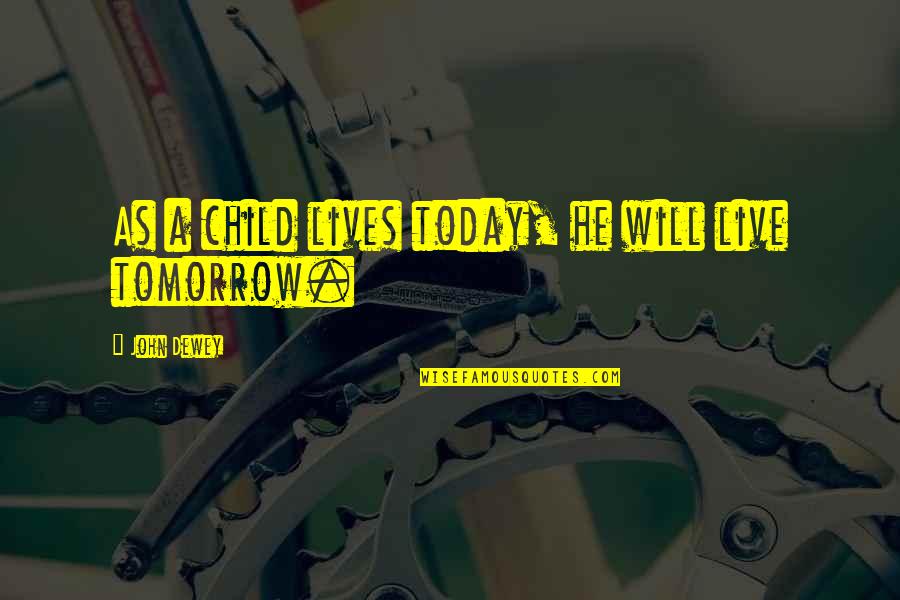 As a child lives today, he will live tomorrow.
—
John Dewey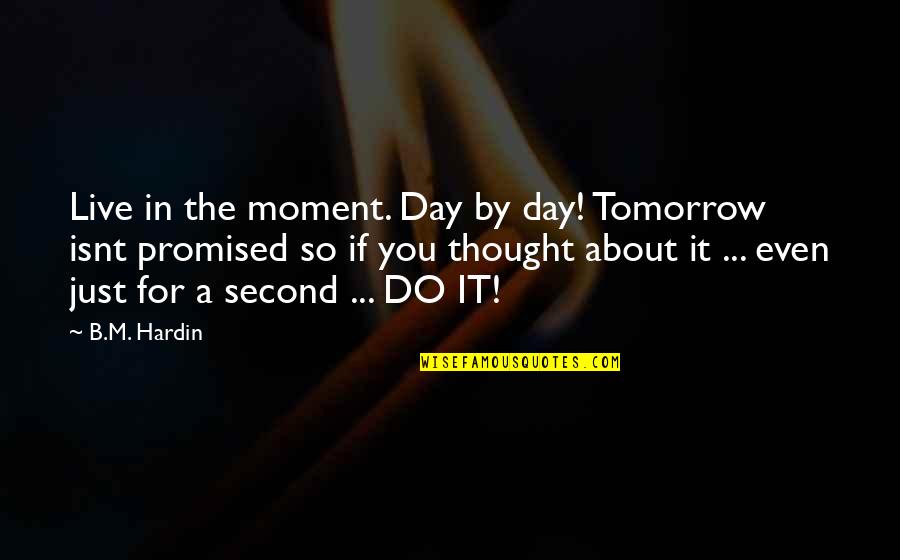 Live in the moment. Day by day! Tomorrow isnt promised so if you thought about it ... even just for a second ... DO IT!
—
B.M. Hardin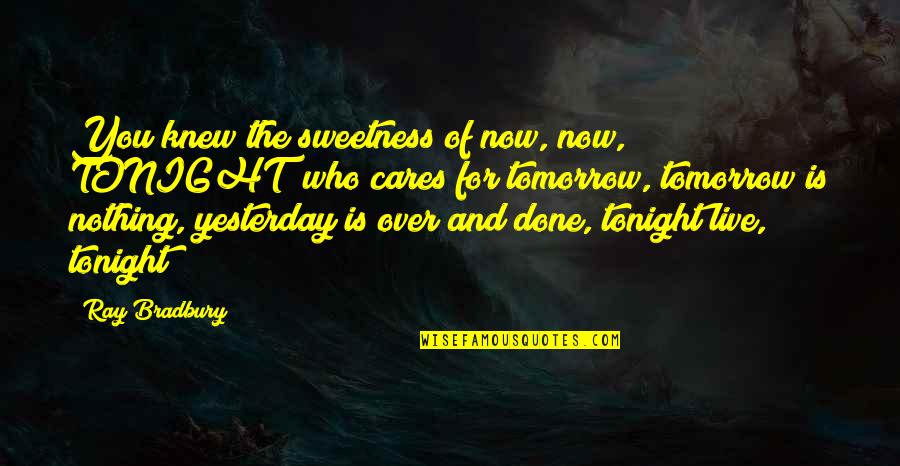 You knew the sweetness of now, now, TONIGHT! who cares for tomorrow, tomorrow is nothing, yesterday is over and done, tonight live, tonight!
—
Ray Bradbury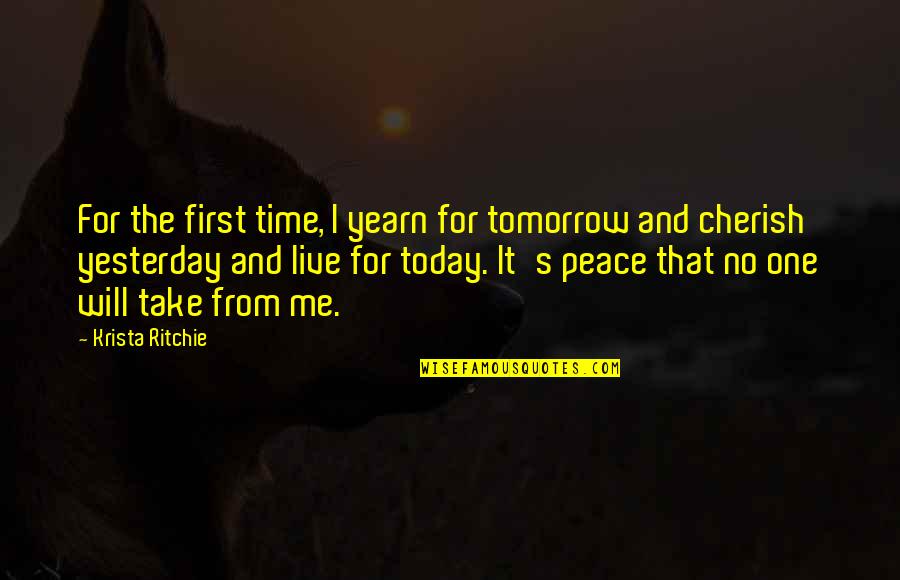 For the first time, I yearn for tomorrow and cherish yesterday and live for today. It's peace that no one will take from me.
—
Krista Ritchie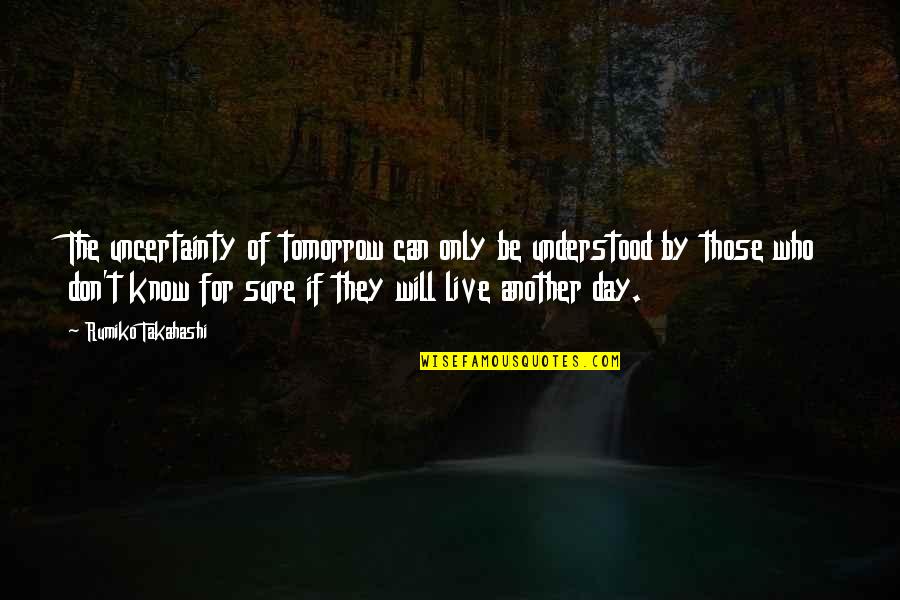 The uncertainty of tomorrow can only be understood by those who don't know for sure if they will live another day.
—
Rumiko Takahashi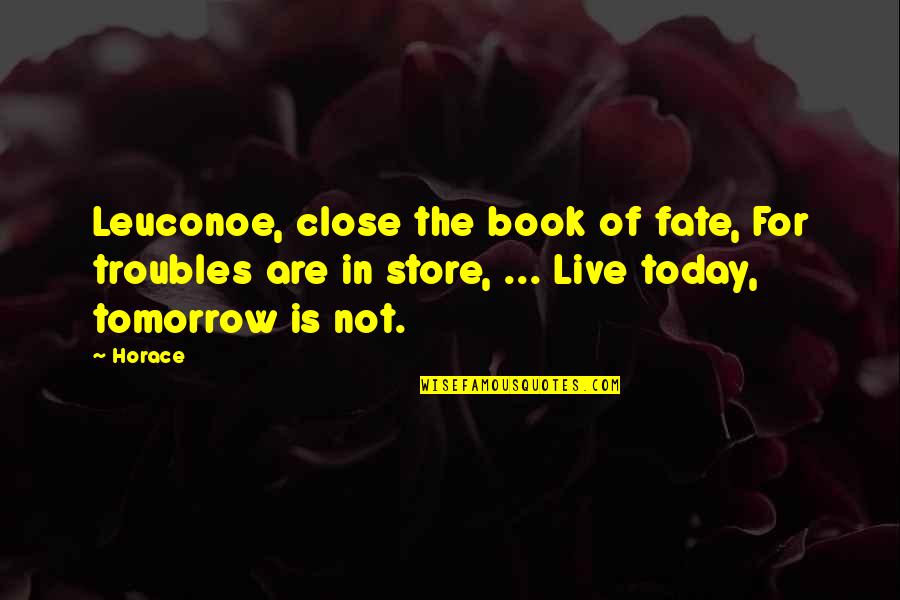 Leuconoe, close the book of fate, For troubles are in store, ... Live today, tomorrow is not.
—
Horace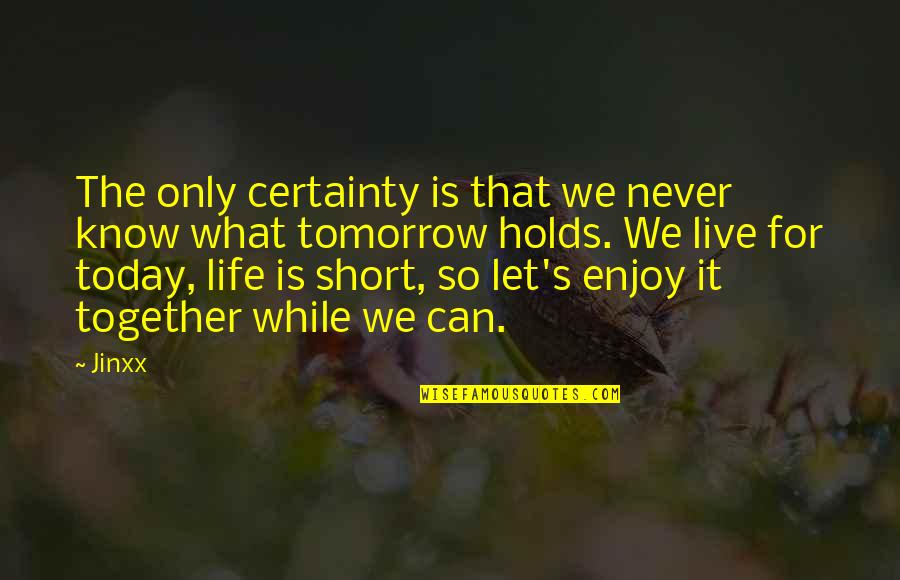 The only certainty is that we never know what tomorrow holds. We live for today, life is short, so let's enjoy it together while we can.
—
Jinxx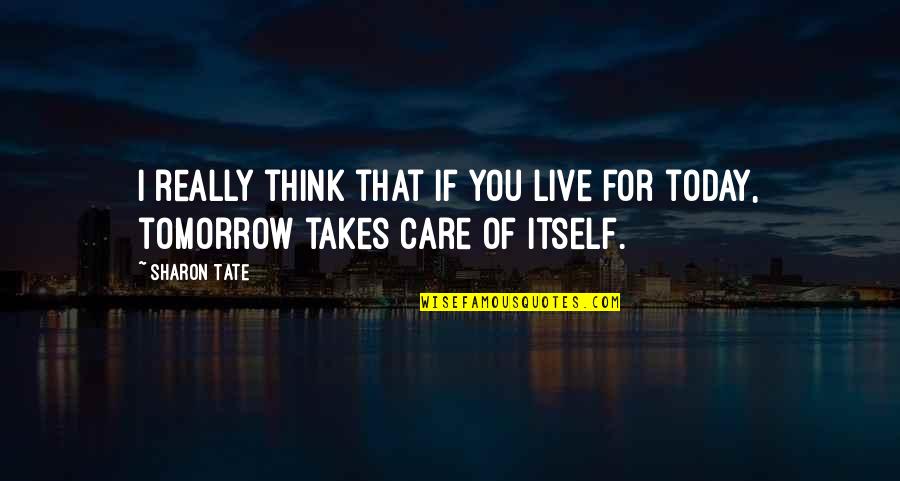 I really think that if you live for today, tomorrow takes care of itself.
—
Sharon Tate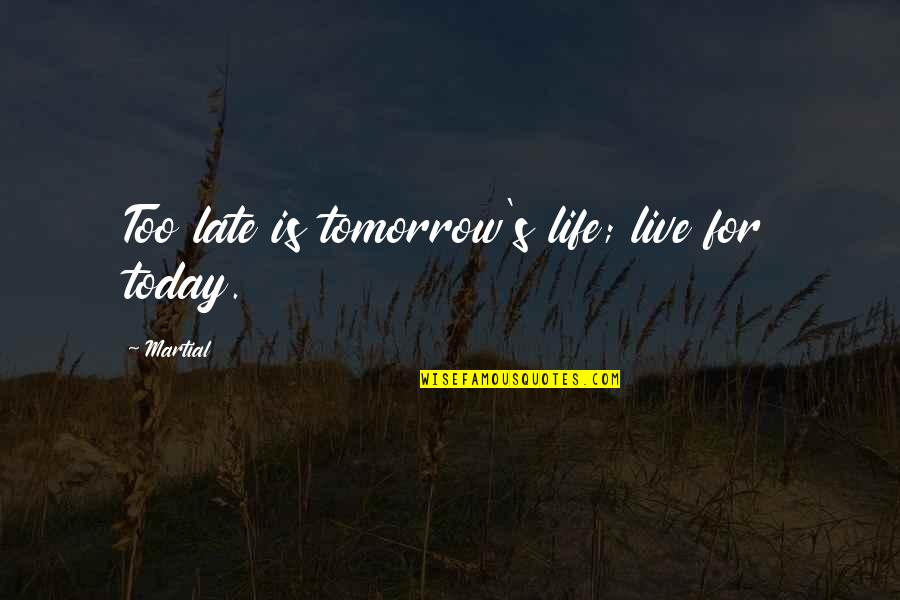 Too late is tomorrow's life; live for today.
—
Martial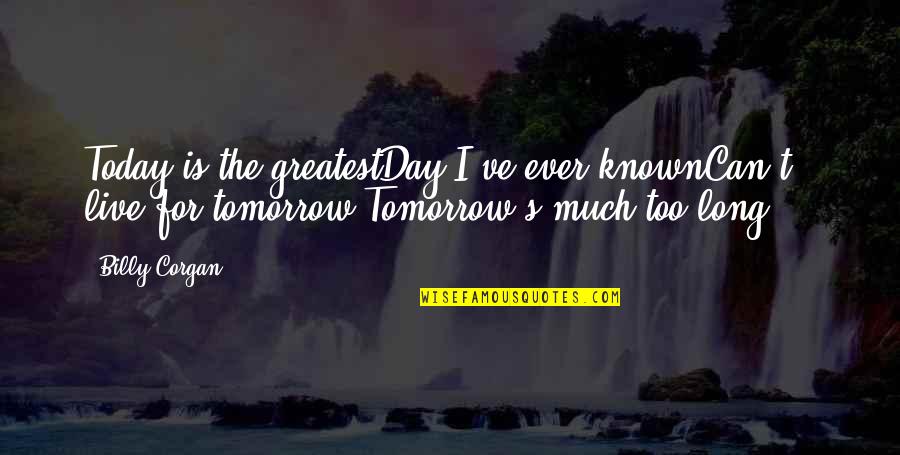 Today is the greatest
Day I've ever known
Can't live for tomorrow,
Tomorrow's much too long ...
—
Billy Corgan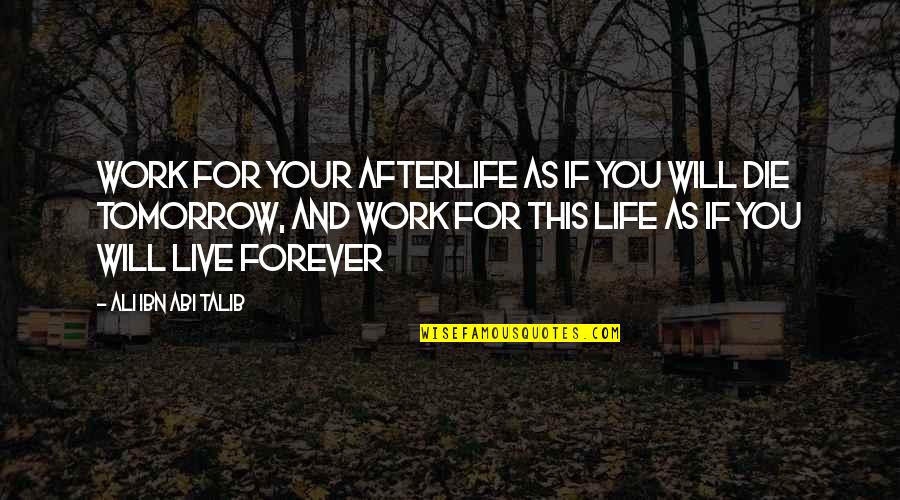 Work for your afterlife as if you will die tomorrow, and work for this life as if you will live forever
—
Ali Ibn Abi Talib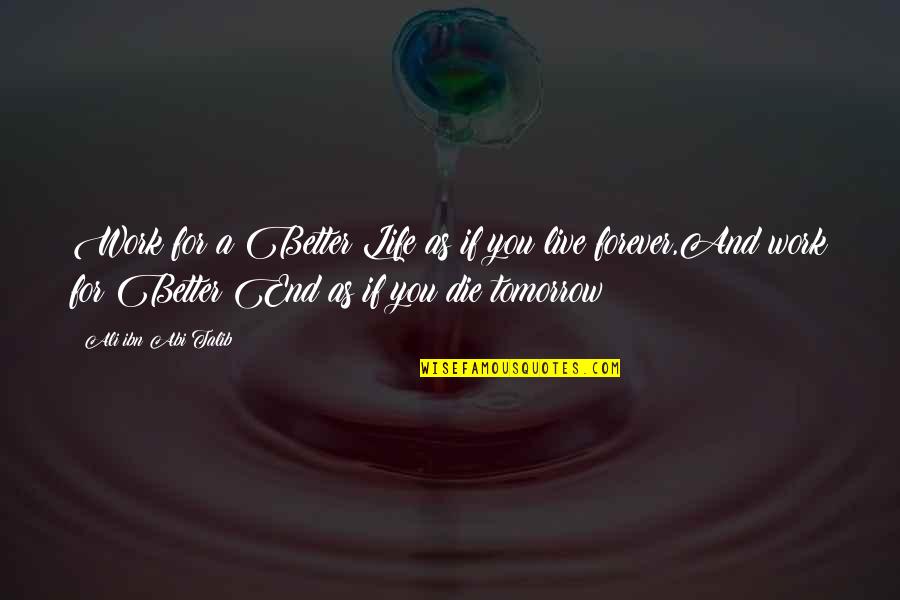 Work for a Better Life as if you live forever,
And work for Better End as if you die tomorrow
—
Ali Ibn Abi Talib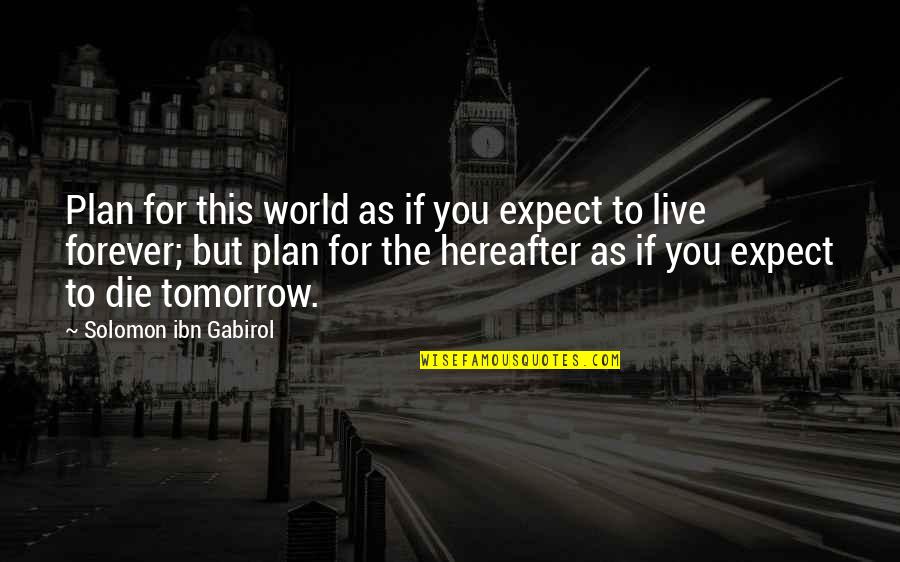 Plan for this world as if you expect to live forever; but plan for the hereafter as if you expect to die tomorrow.
—
Solomon Ibn Gabirol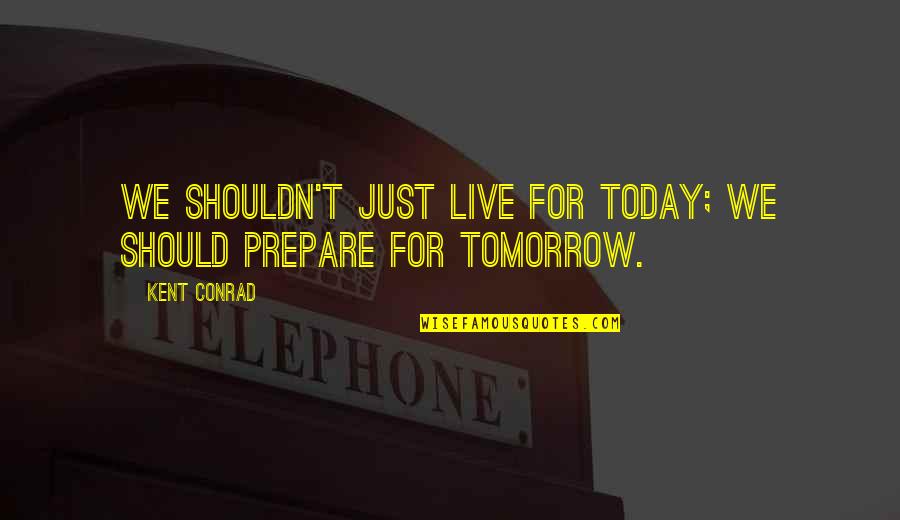 We shouldn't just live for today; we should prepare for tomorrow.
—
Kent Conrad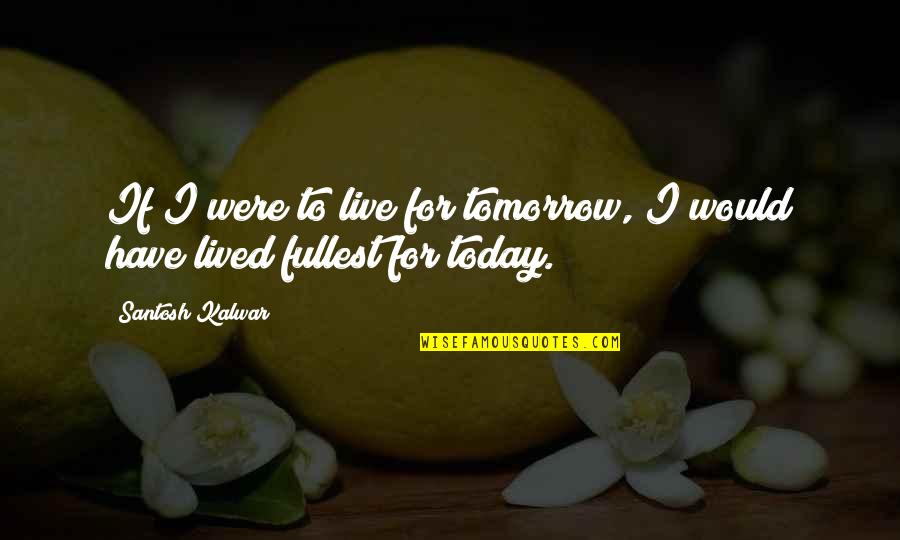 If I were to
live for tomorrow
, I would have lived fullest for today. —
Santosh Kalwar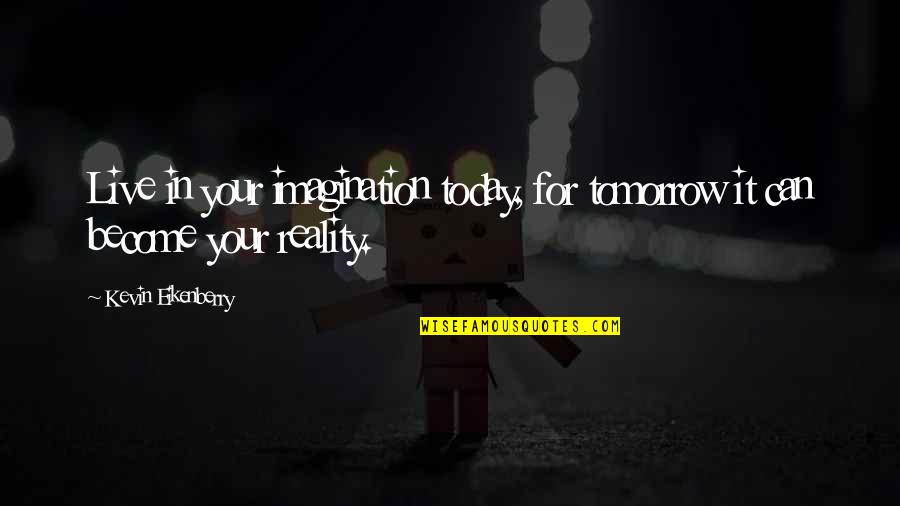 Live in your imagination today, for tomorrow it can become your reality. —
Kevin Eikenberry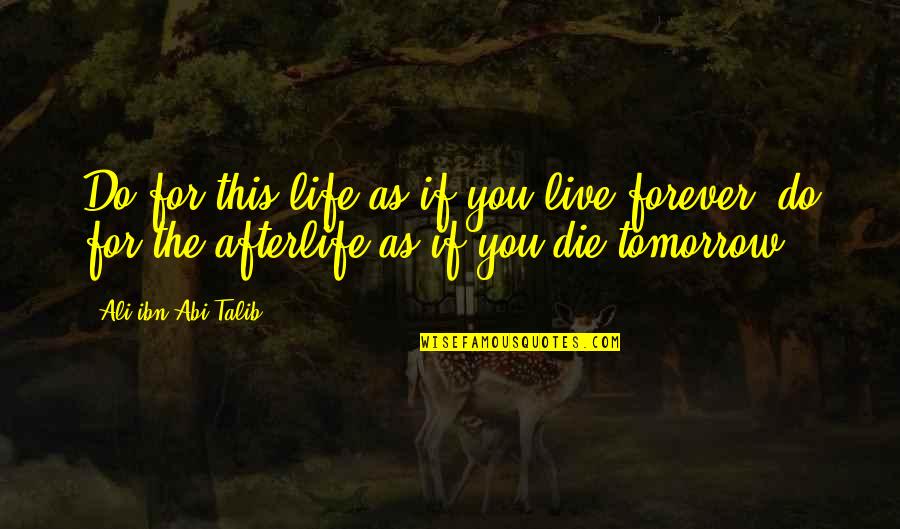 Do for this life as if you live forever, do for the afterlife as if you die tomorrow. —
Ali Ibn Abi Talib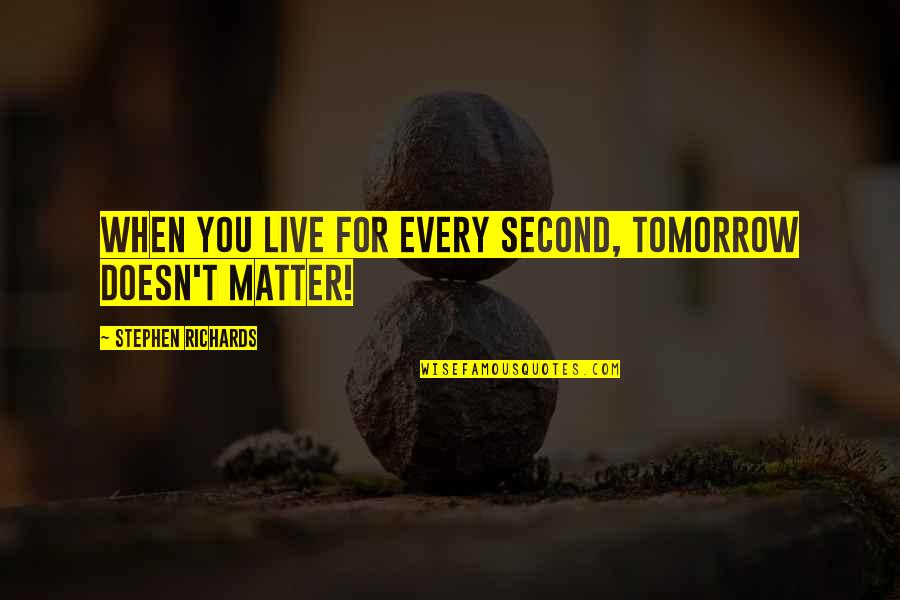 When you live for every second, tomorrow doesn't matter! —
Stephen Richards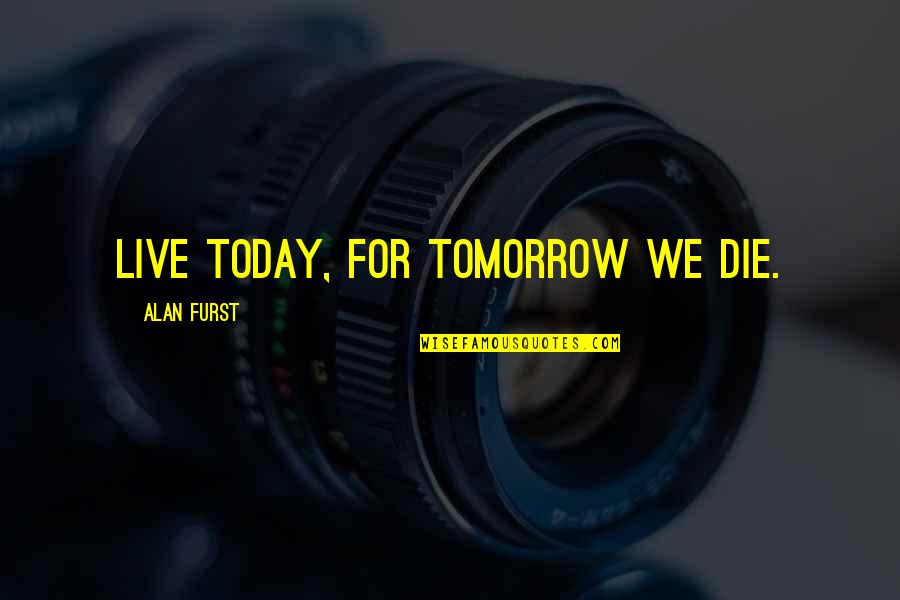 Live today, for tomorrow we die. —
Alan Furst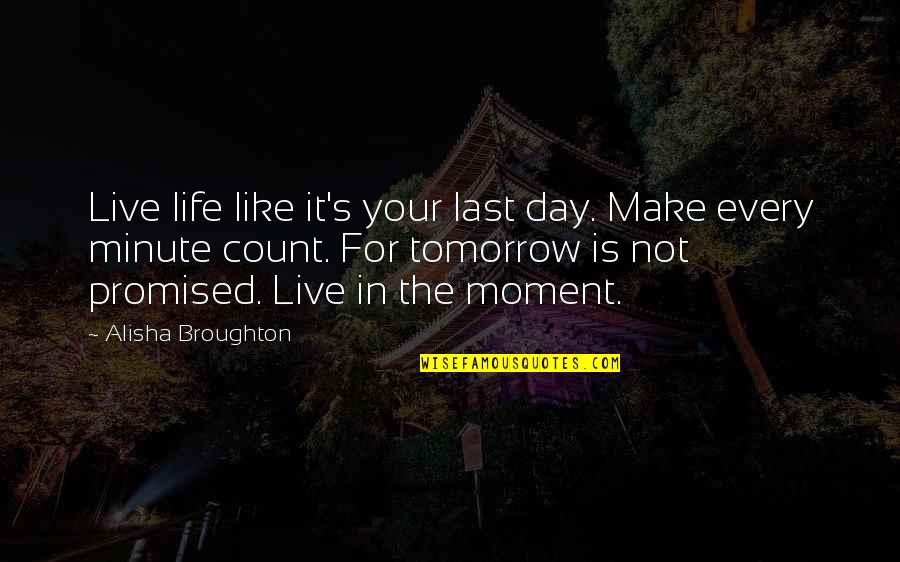 Live life like it's your last day. Make every minute count. For tomorrow is not promised. Live in the moment. —
Alisha Broughton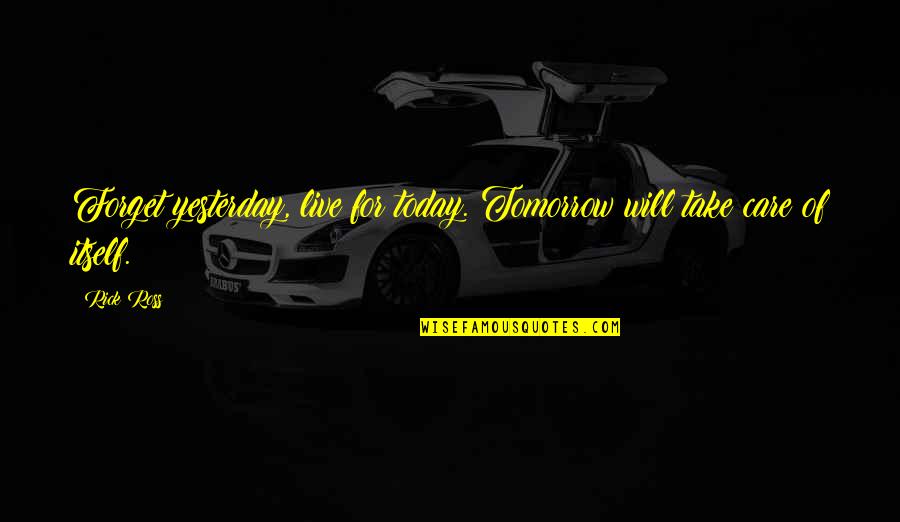 Forget yesterday, live for today. Tomorrow will take care of itself. —
Rick Ross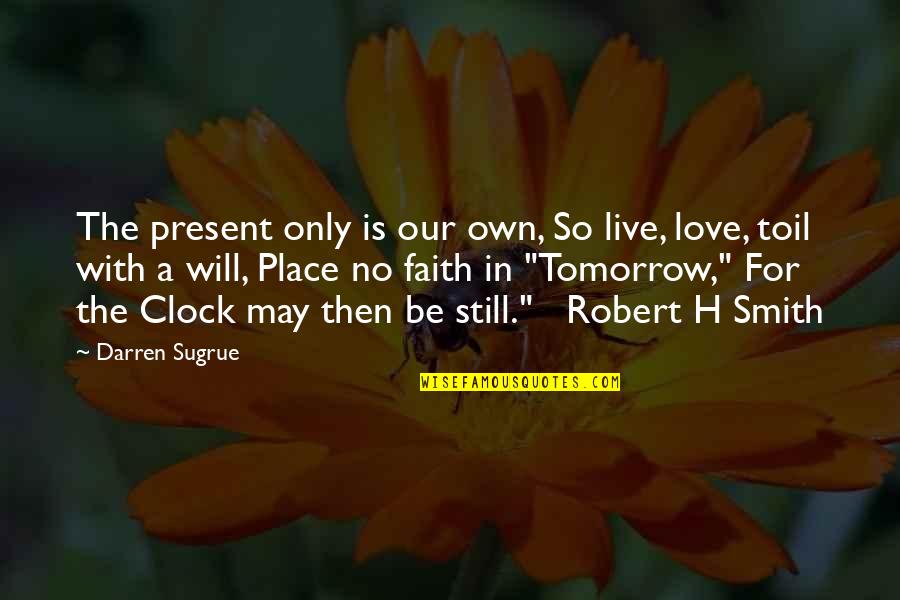 The present only is our own, So live, love, toil with a will, Place no faith in "Tomorrow," For the Clock may then be still." Robert H Smith —
Darren Sugrue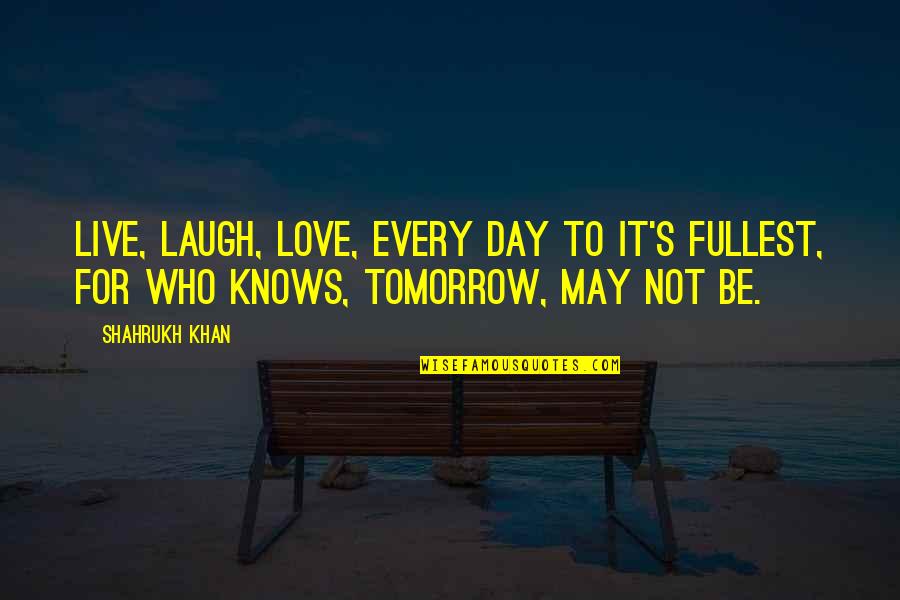 Live, laugh, love, every day to it's fullest, for who knows, tomorrow, may not be. —
Shahrukh Khan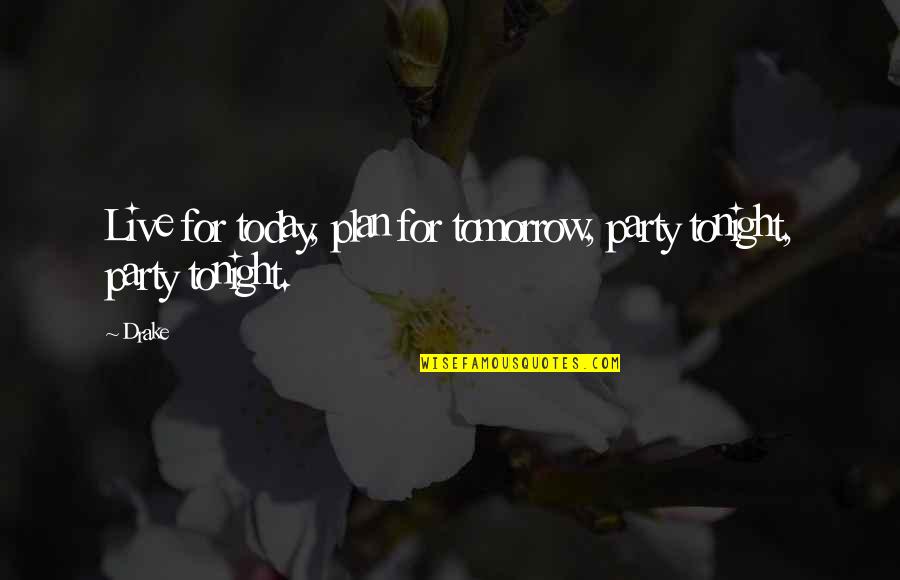 Live for today, plan for tomorrow, party tonight, party tonight. —
Drake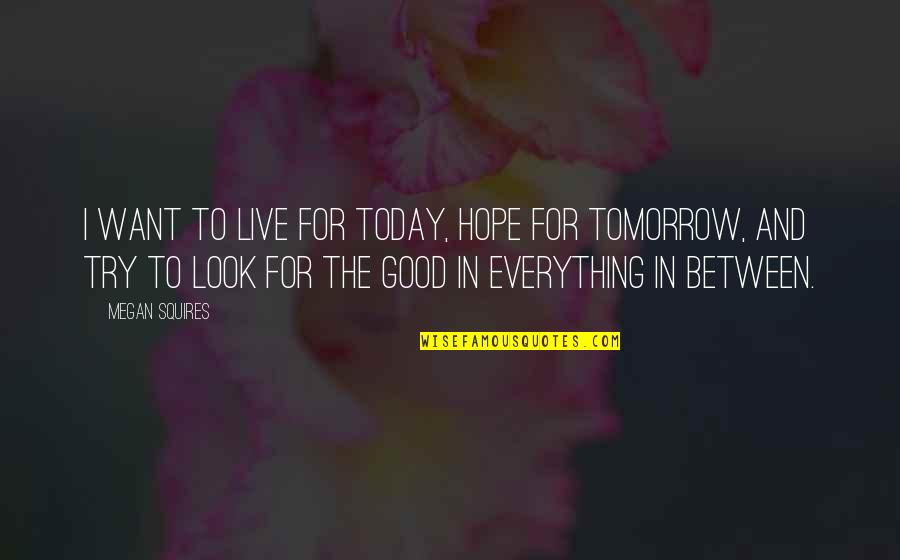 I want to live for today, hope for tomorrow, and try to look for the good in everything in between. —
Megan Squires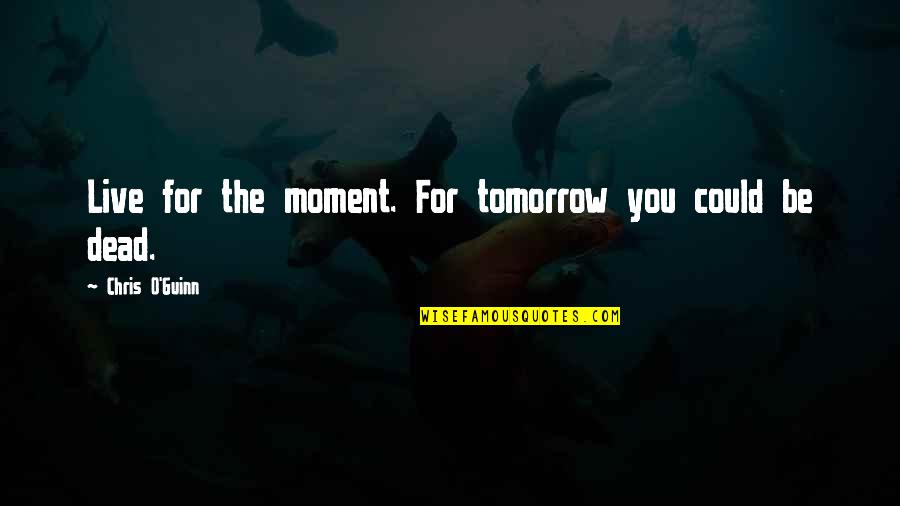 Live for the moment. For tomorrow you could be dead. —
Chris O'Guinn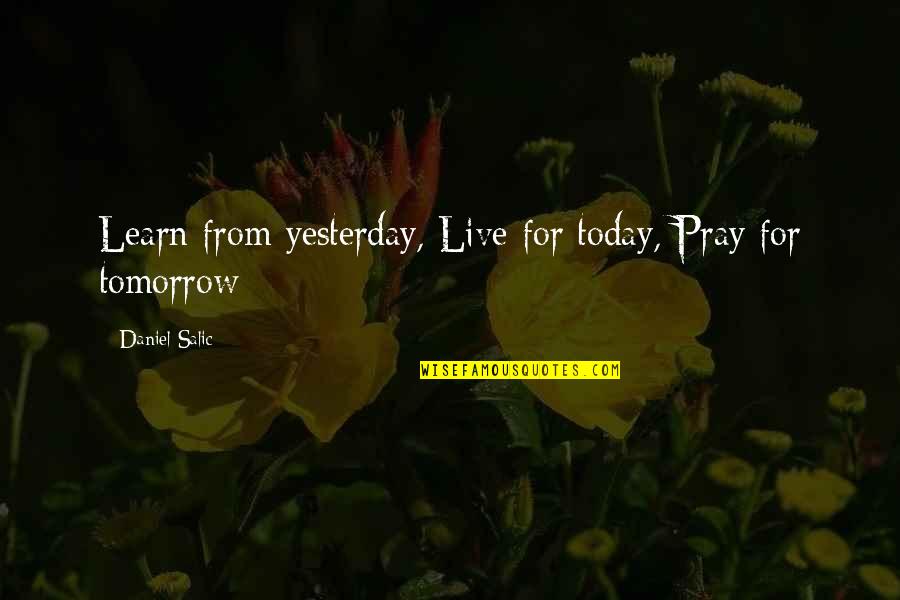 Learn from yesterday, Live for today, Pray for tomorrow —
Daniel Salic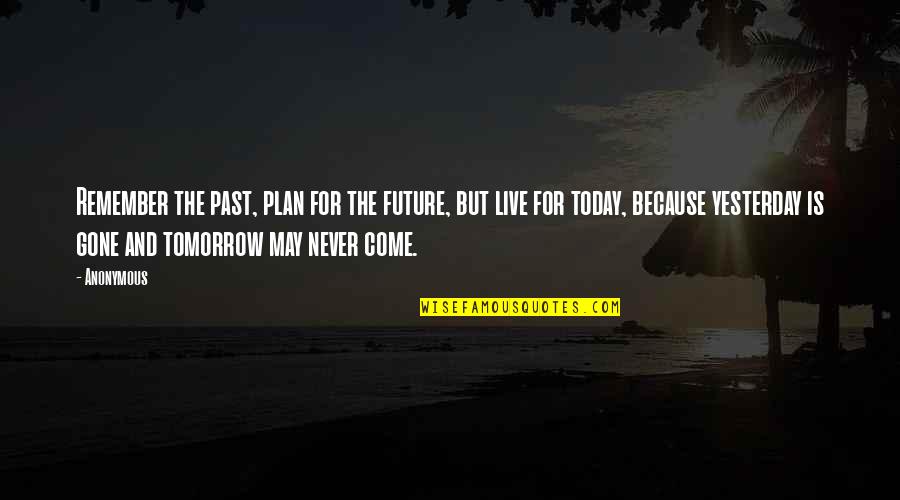 Remember the past, plan for the future, but live for today, because yesterday is gone and tomorrow may never come. —
Anonymous
My motto is to live for today and don't worry about tomorrow because we're not guaranteed it. —
Beth Rinyu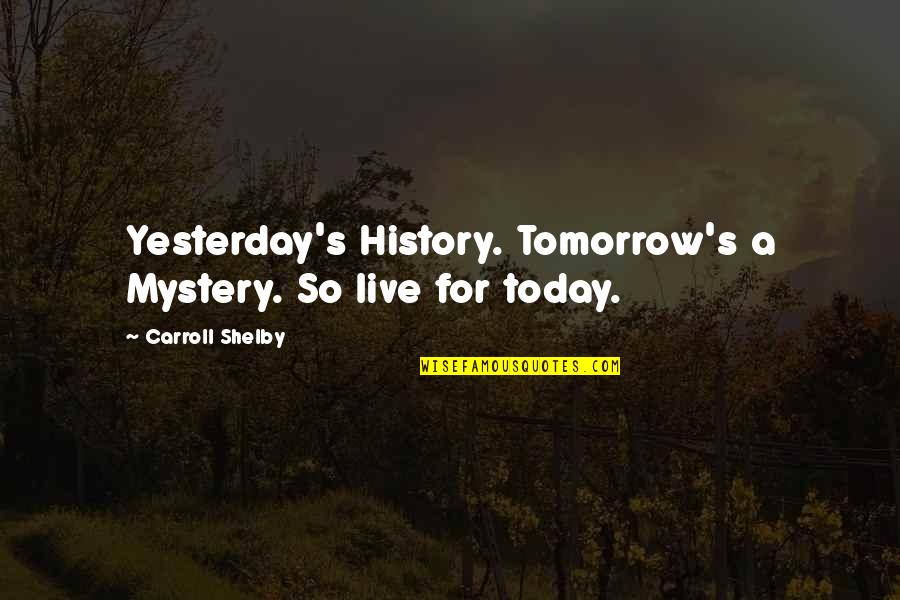 Yesterday's History. Tomorrow's a Mystery. So live for today. —
Carroll Shelby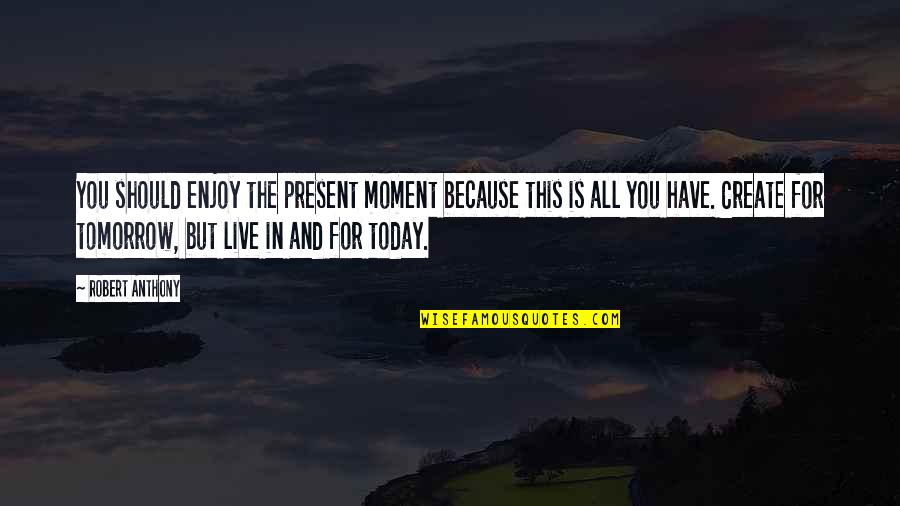 You should enjoy the present moment because this is all you have. Create for tomorrow, but live in and for today. —
Robert Anthony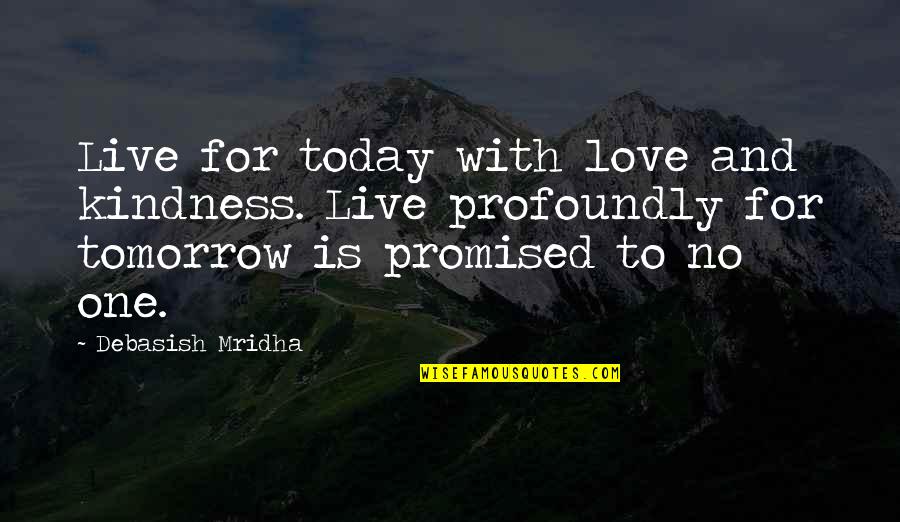 Live for today with love and kindness. Live profoundly for tomorrow is promised to no one. —
Debasish Mridha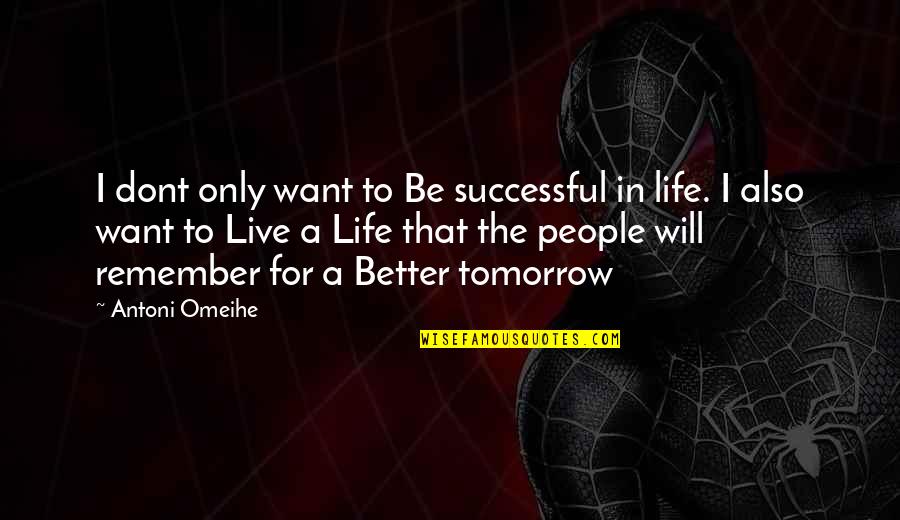 I dont only want to Be successful in life. I also want to Live a Life that the people will remember for a Better tomorrow —
Antoni Omeihe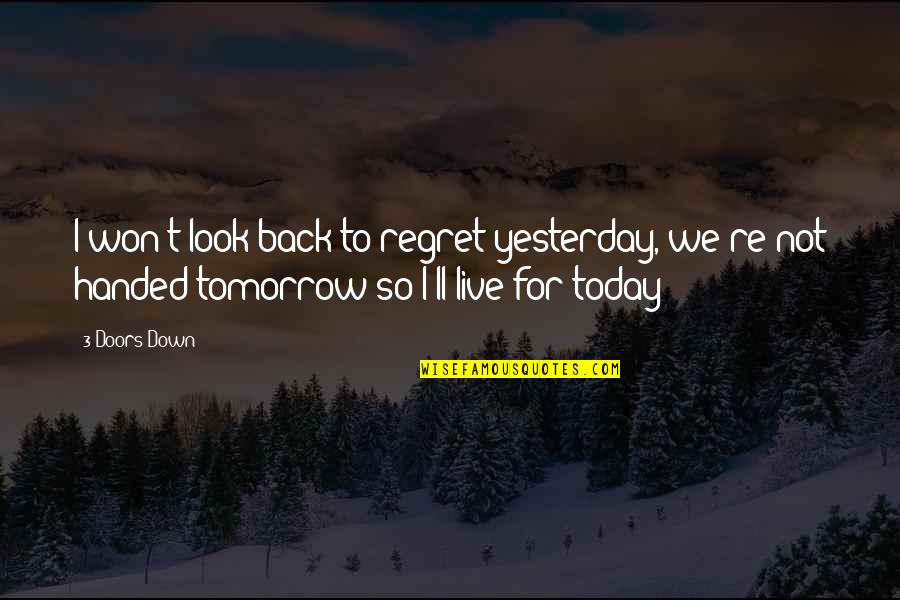 I won't look back to regret yesterday, we're not handed tomorrow so I'll live for today —
3 Doors Down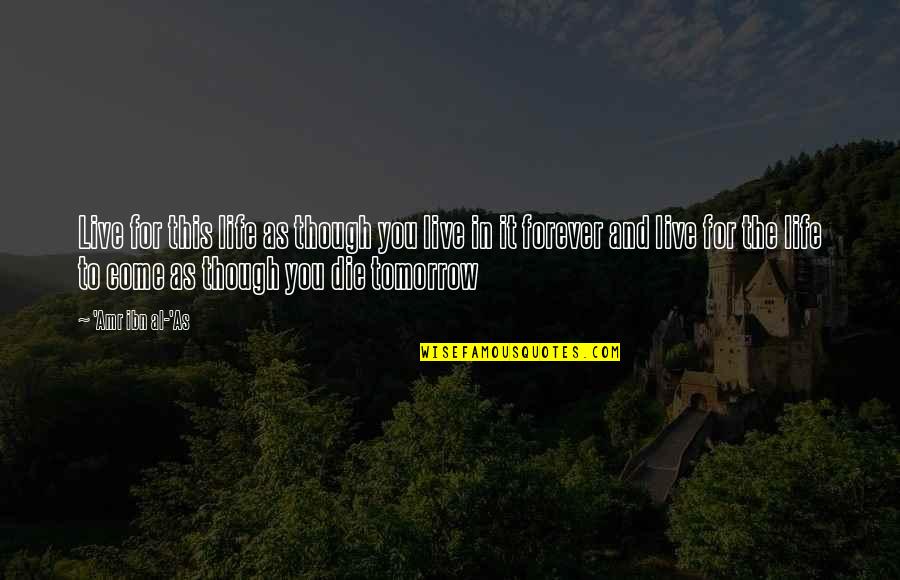 Live for this life as though you live in it forever and live for the life to come as though you die tomorrow —
'Amr Ibn Al-'As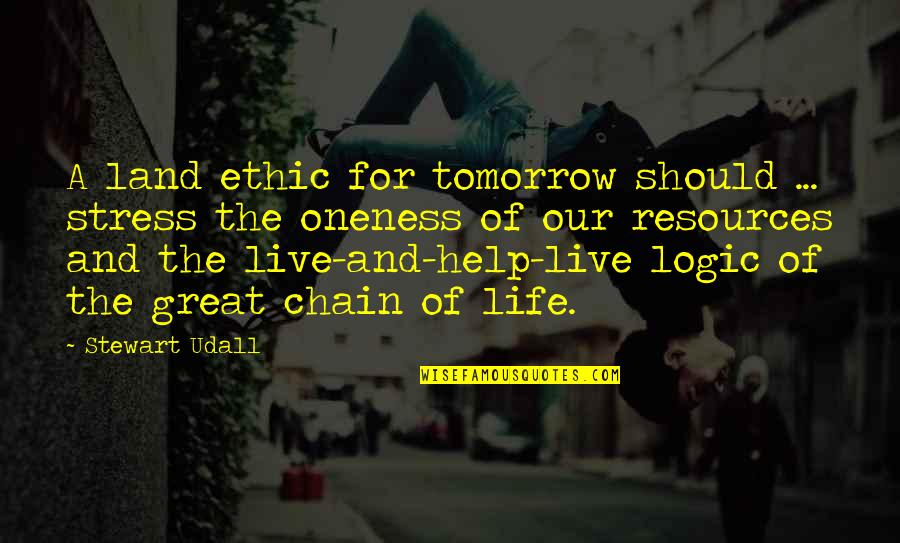 A land ethic for tomorrow should ... stress the oneness of our resources and the live-and-help-live logic of the great chain of life. —
Stewart Udall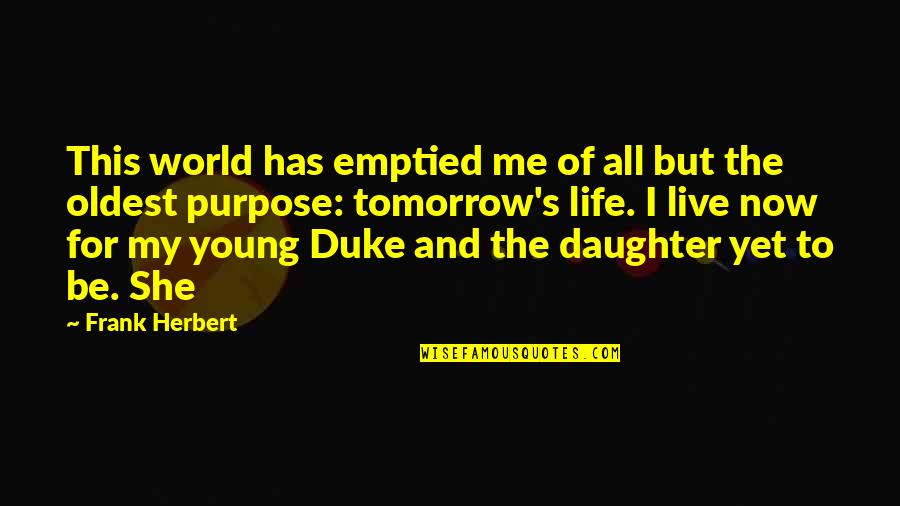 This world has emptied me of all but the oldest purpose: tomorrow's life. I live now for my young Duke and the daughter yet to be. She —
Frank Herbert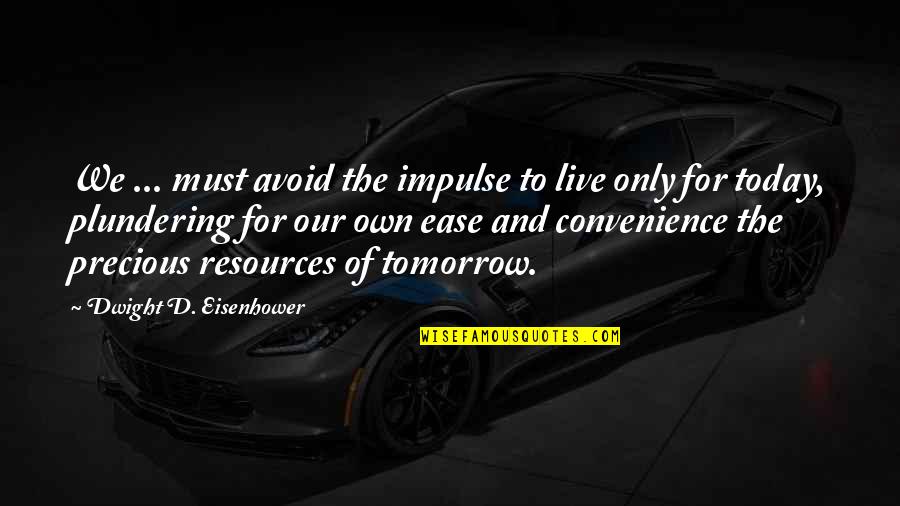 We ... must avoid the impulse to live only for today, plundering for our own ease and convenience the precious resources of tomorrow. —
Dwight D. Eisenhower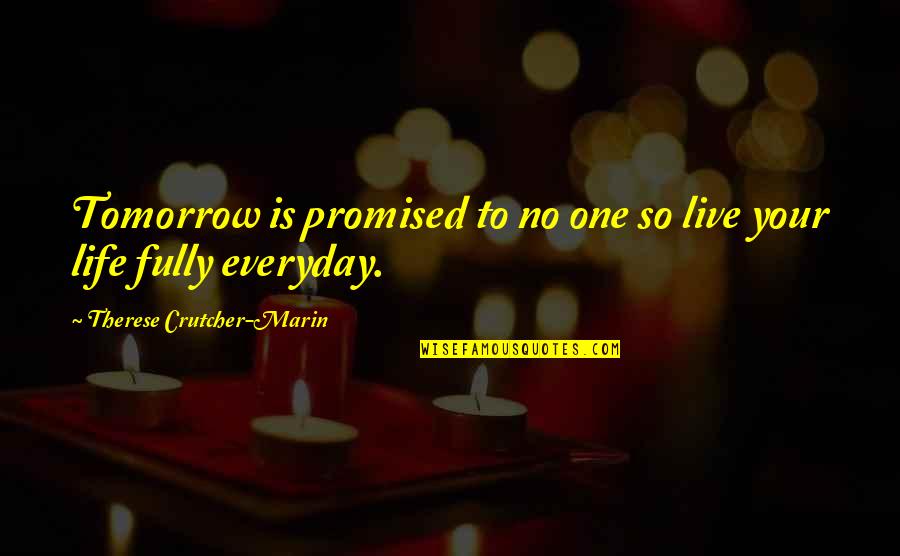 Tomorrow is promised to no one so live your life fully everyday. —
Therese Crutcher-Marin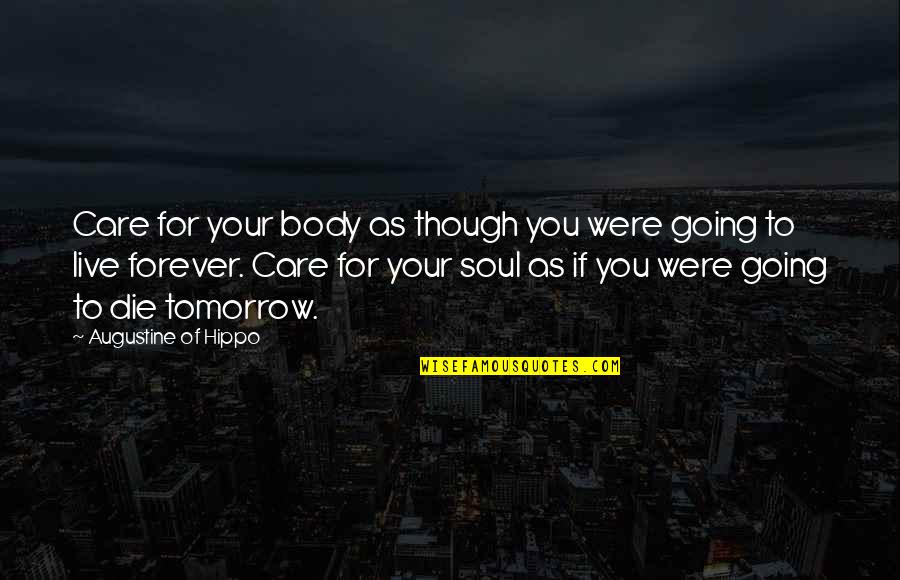 Care for your body as though you were going to live forever. Care for your soul as if you were going to die tomorrow. —
Augustine Of Hippo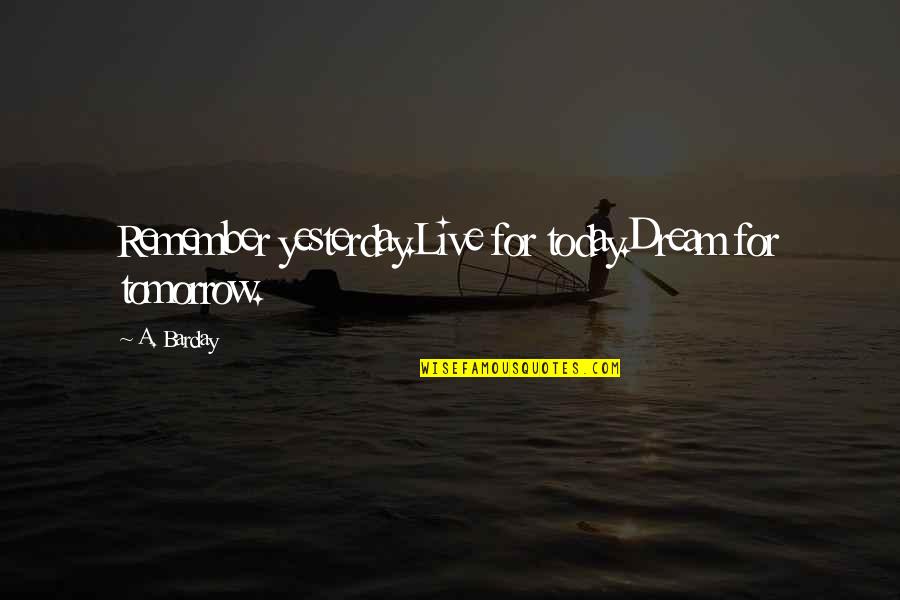 Remember yesterday.
Live for today.
Dream for tomorrow. —
A. Barclay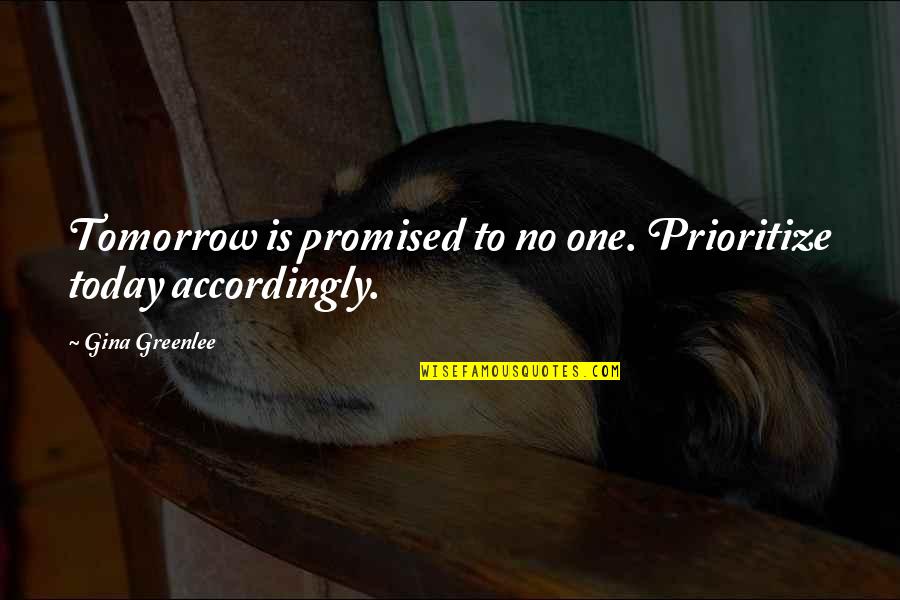 Tomorrow is promised to no one. Prioritize today accordingly. —
Gina Greenlee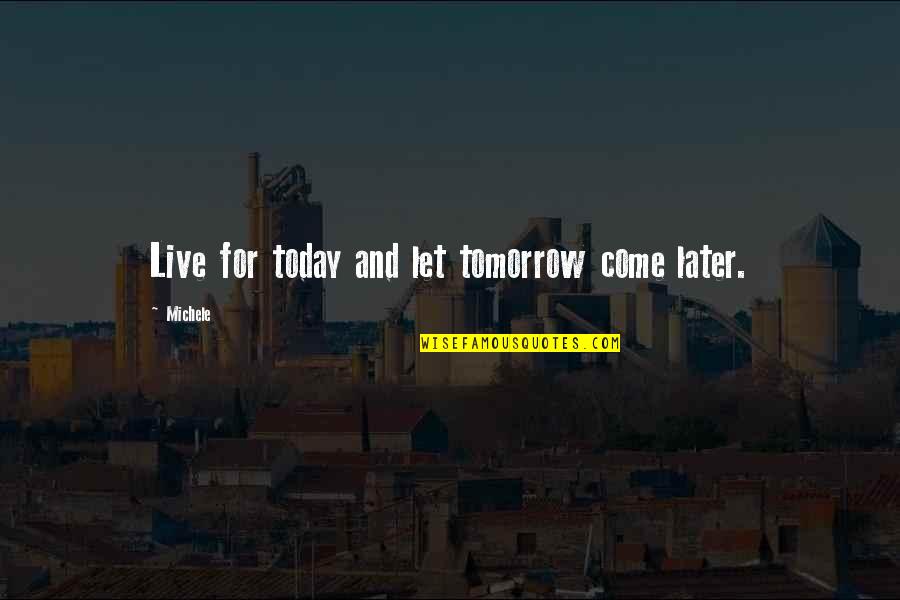 Live for today and let tomorrow come later. —
Michele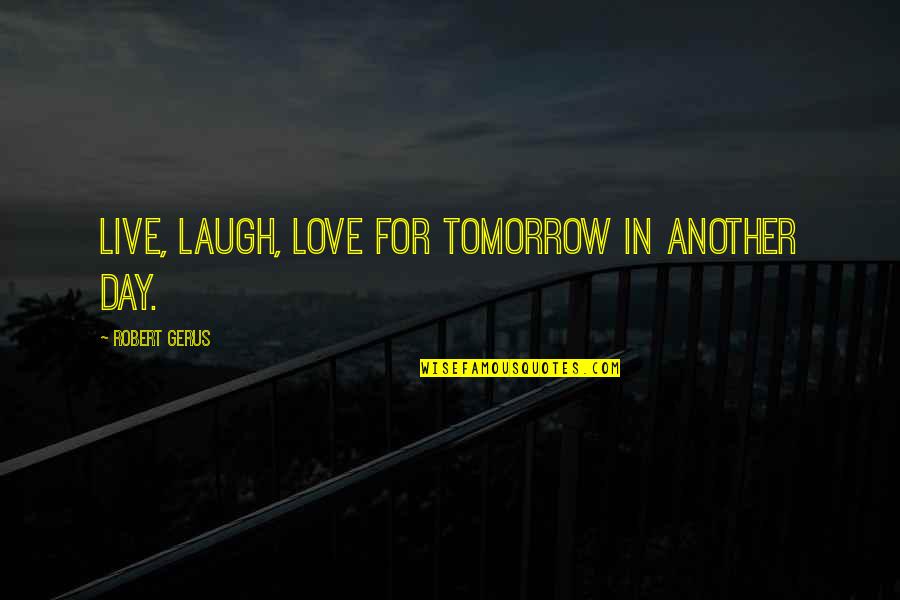 Live, laugh, love for tomorrow in another day. —
Robert Gerus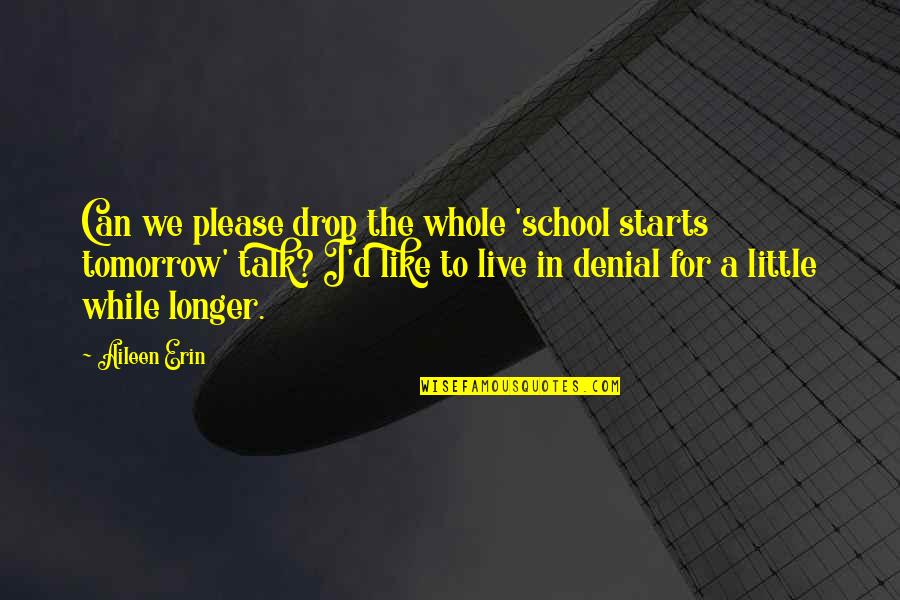 Can we please drop the whole 'school starts tomorrow' talk? I'd like to live in denial for a little while longer. —
Aileen Erin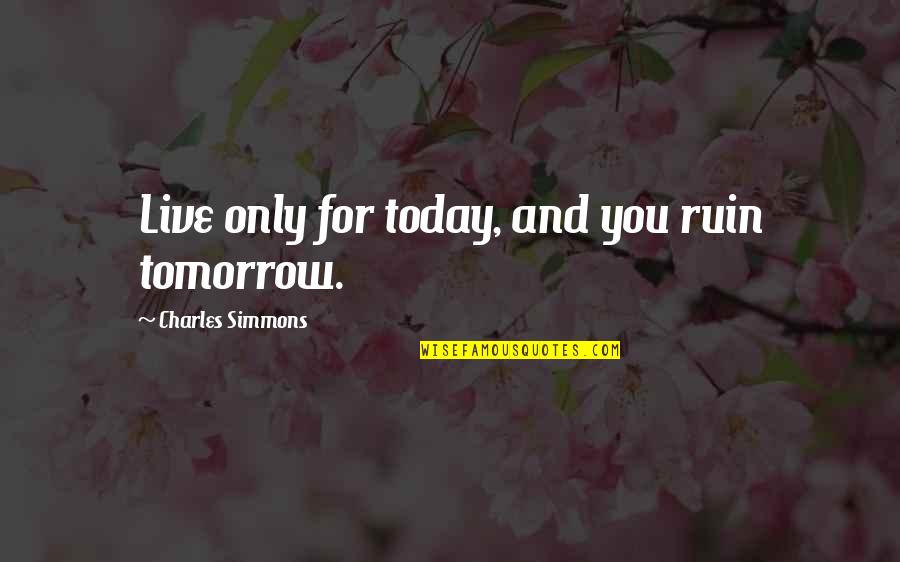 Live only for today, and you ruin tomorrow. —
Charles Simmons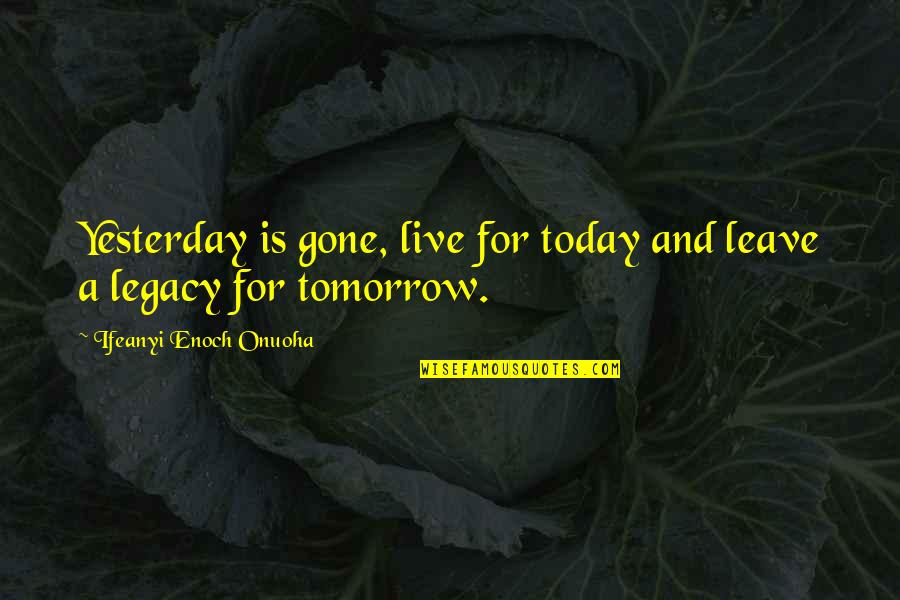 Yesterday is gone, live for today and leave a legacy for tomorrow. —
Ifeanyi Enoch Onuoha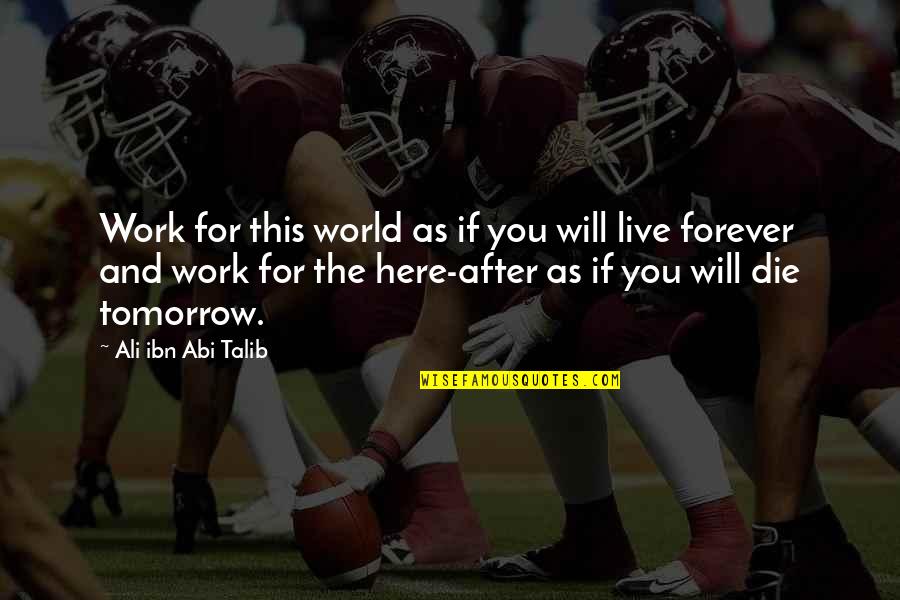 Work for this world as if you will live forever and work for the here-after as if you will die tomorrow. —
Ali Ibn Abi Talib