Life Through My Eyes Quotes
Collection of top 44 famous quotes about Life Through My Eyes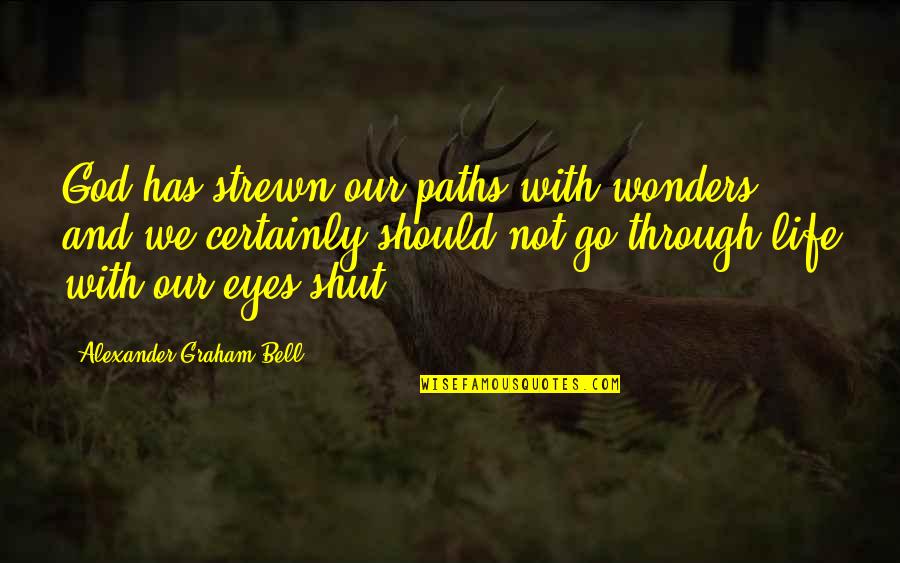 God has strewn our paths with wonders and we certainly should not go through life with our eyes shut
—
Alexander Graham Bell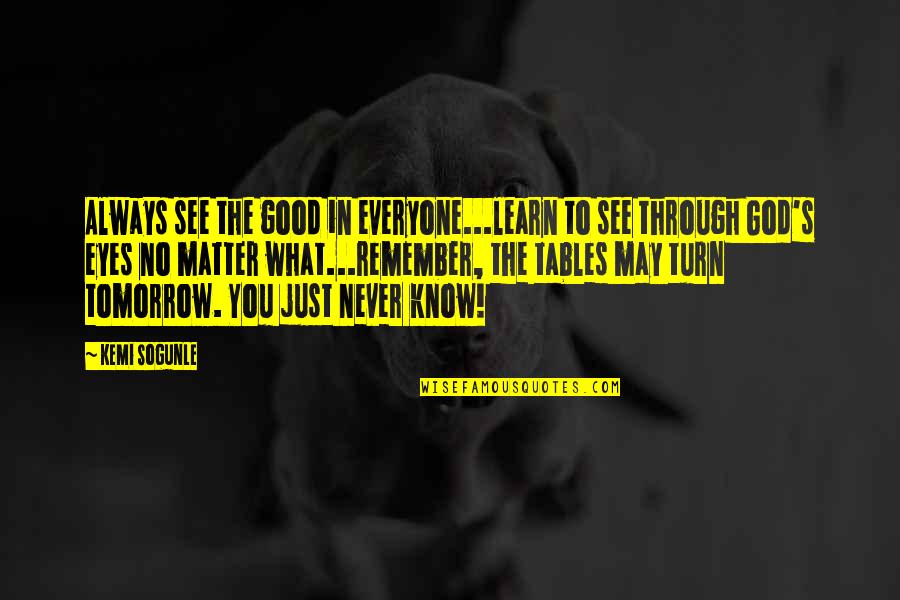 Always see the good in everyone...learn to see through God's eyes no matter what...remember, the tables may turn tomorrow. You just never know!
—
Kemi Sogunle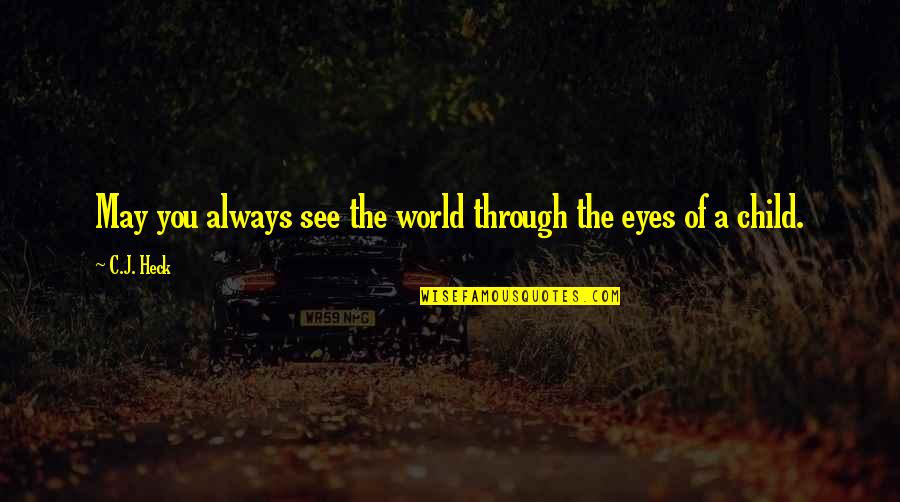 May you always see the world through the eyes of a child.
—
C.J. Heck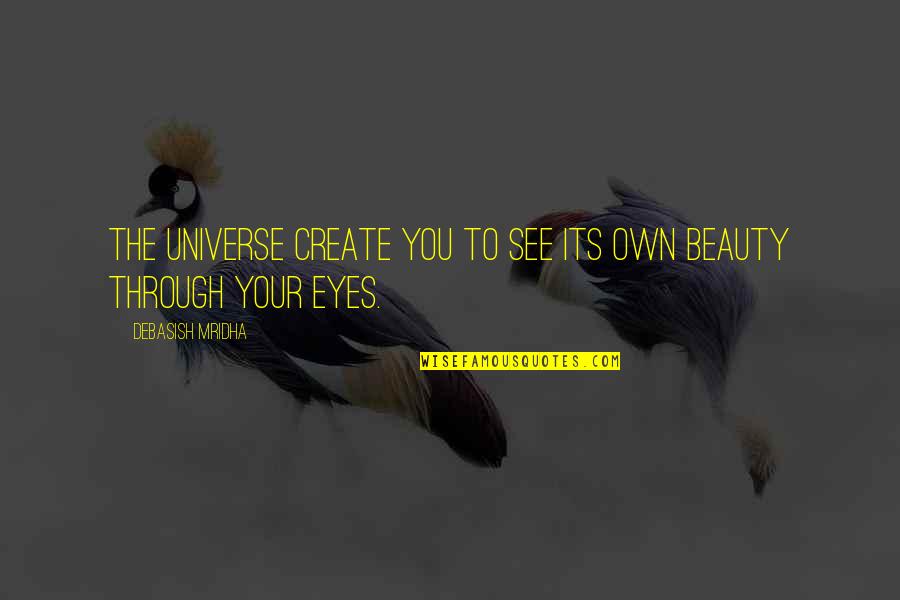 The universe create you to see its own beauty through your eyes.
—
Debasish Mridha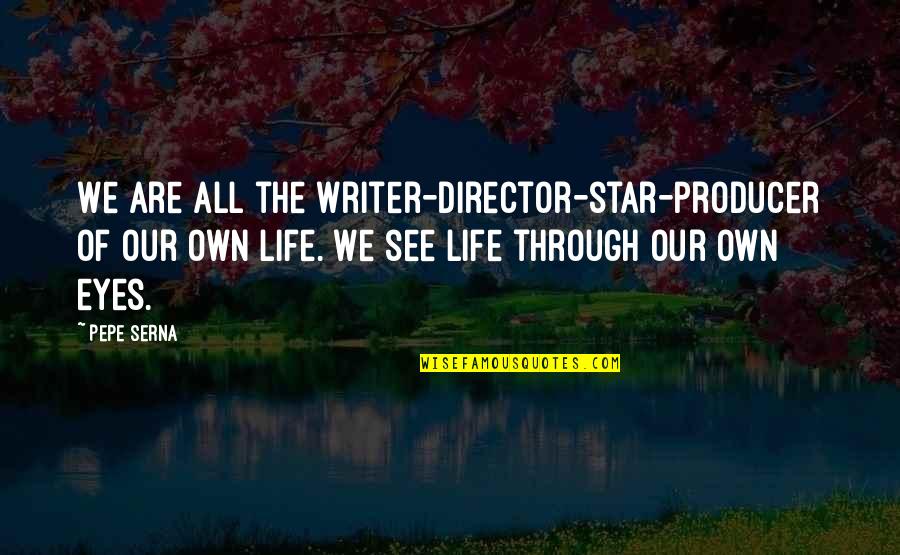 We are all the writer-director-star-producer of our own life. We see life through our own eyes.
—
Pepe Serna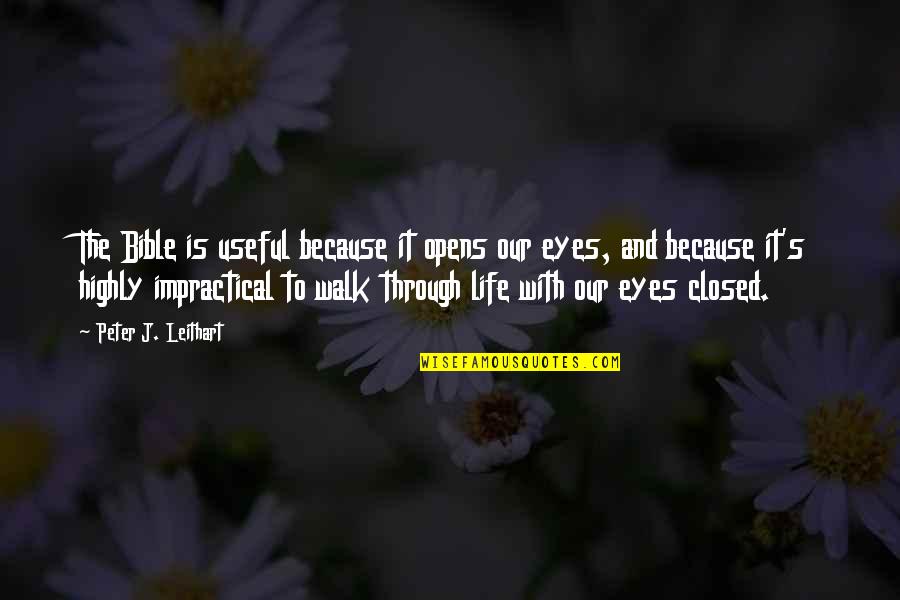 The Bible is useful because it opens our eyes, and because it's highly impractical to walk through life with our eyes closed.
—
Peter J. Leithart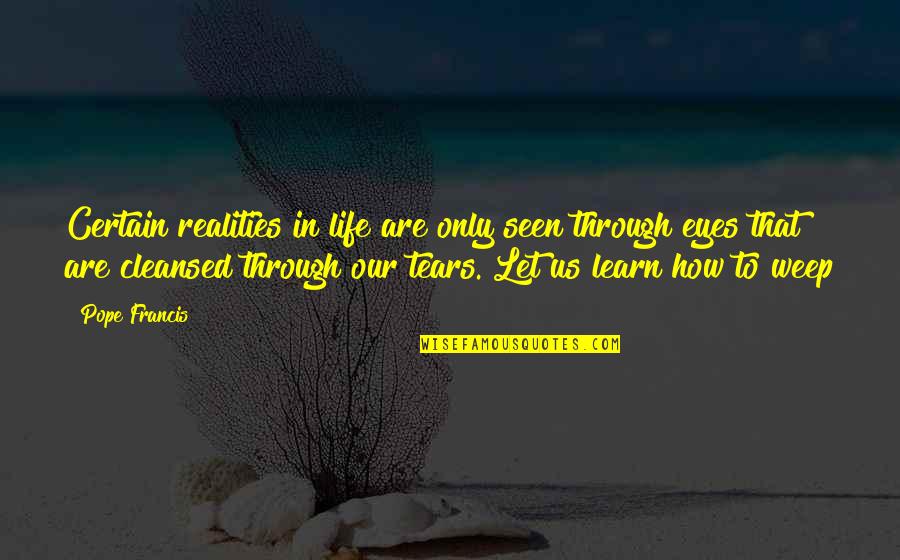 Certain realities in life are only seen through eyes that are cleansed through our tears. Let us learn how to weep
—
Pope Francis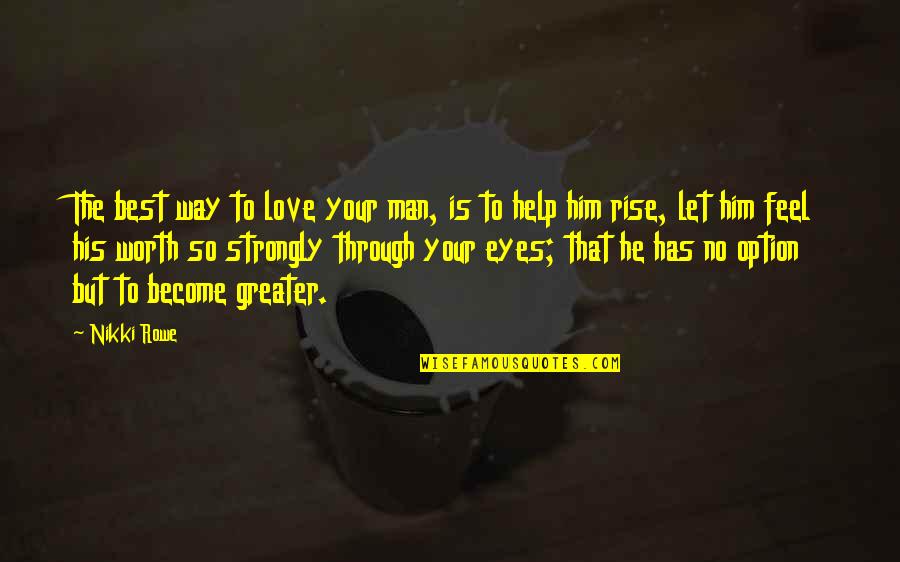 The best way to love your man, is to help him rise, let him feel his worth so strongly through your eyes; that he has no option but to become greater.
—
Nikki Rowe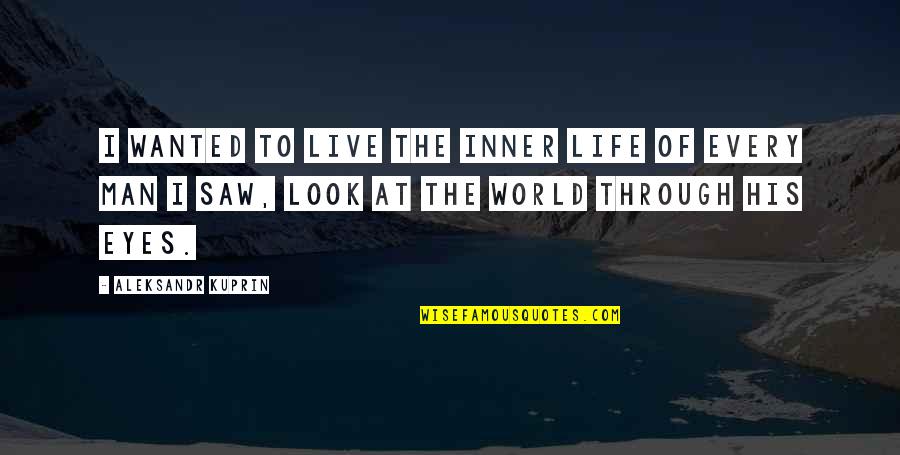 I wanted to live the inner life of every man I saw, look at the world through his eyes.
—
Aleksandr Kuprin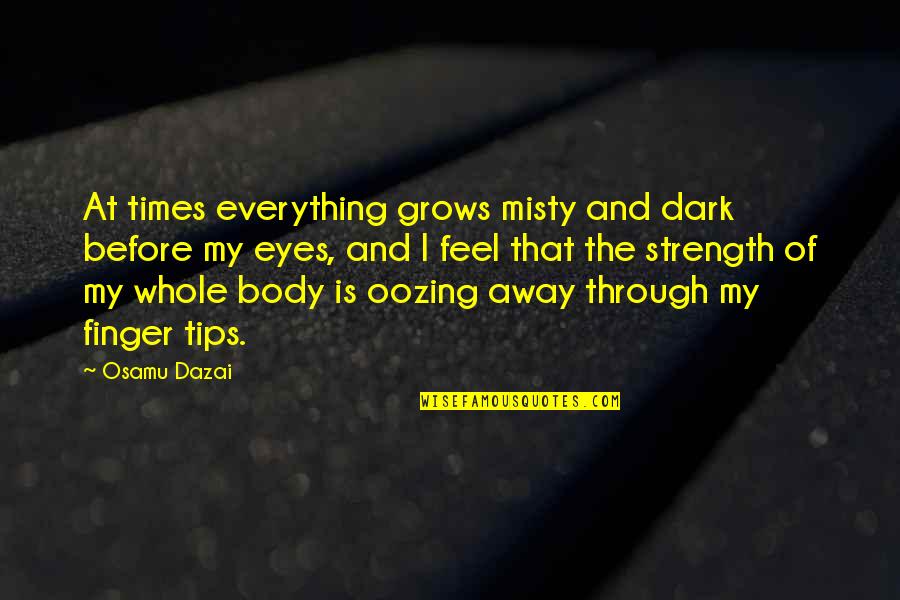 At times everything grows misty and dark before my eyes, and I feel that the strength of my whole body is oozing away through my finger tips.
—
Osamu Dazai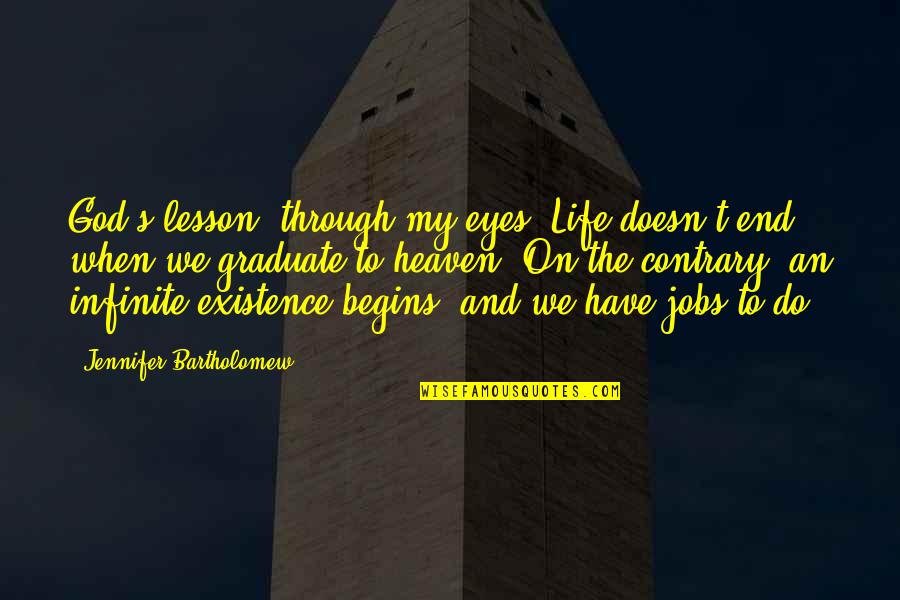 God's lesson, through my eyes: Life doesn't end when we graduate to heaven. On the contrary, an infinite existence begins, and we have jobs to do.
—
Jennifer Bartholomew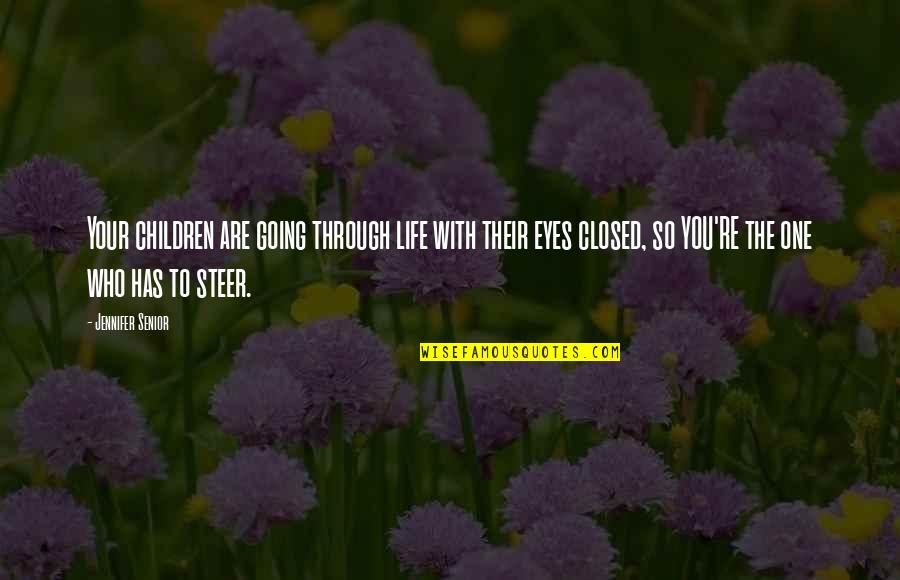 Your children are going through life with their eyes closed, so YOU'RE the one who has to steer. —
Jennifer Senior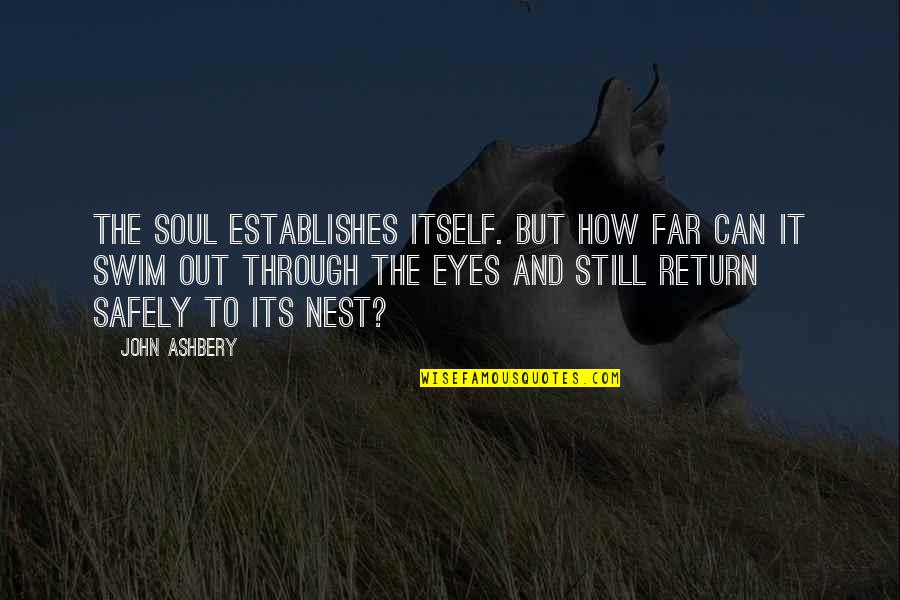 The soul establishes itself. But how far can it swim out through the eyes And still return safely to its nest? —
John Ashbery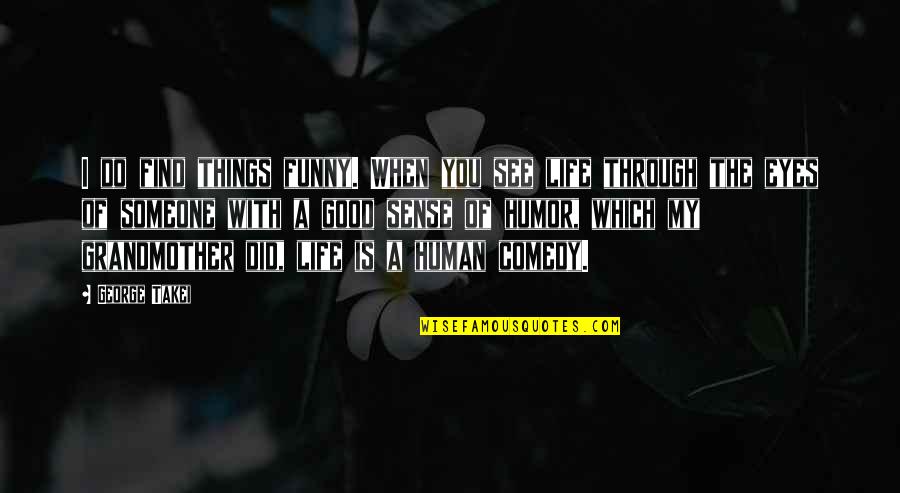 I do find things funny. When you see life through the eyes of someone with a good sense of humor, which my grandmother did, life is a human comedy. —
George Takei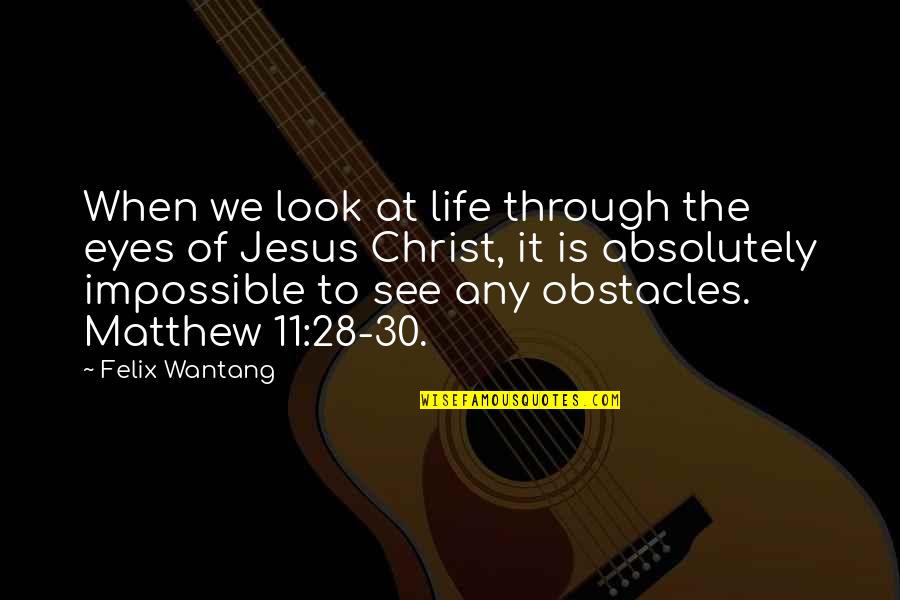 When we look at life through the eyes of Jesus Christ, it is absolutely impossible to see any obstacles. Matthew 11:28-30. —
Felix Wantang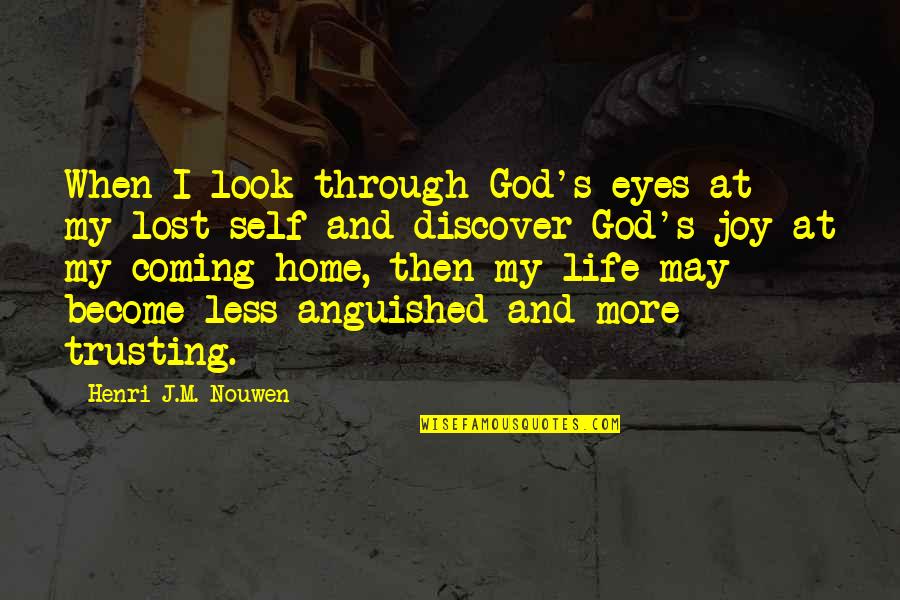 When I look through God's eyes at my lost self and discover God's joy at my coming home, then my life may become less anguished and more trusting. —
Henri J.M. Nouwen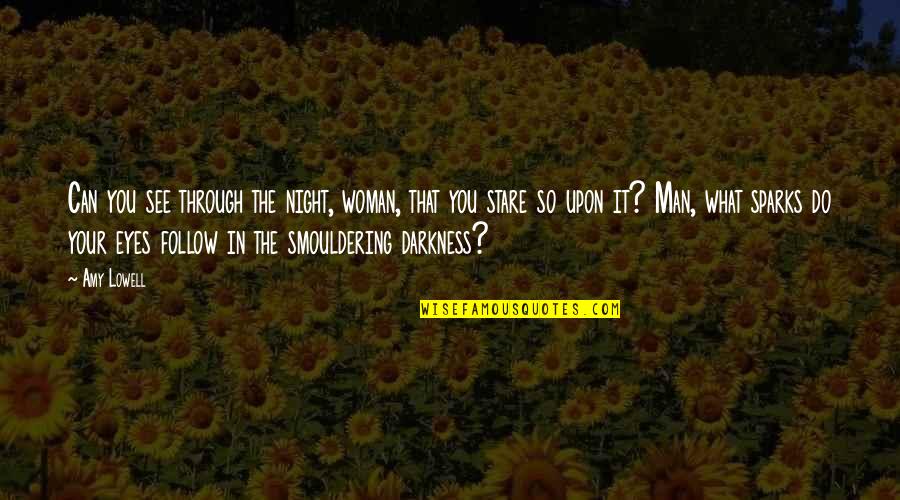 Can you see through the night, woman, that you stare so upon it? Man, what sparks do your eyes follow in the smouldering darkness? —
Amy Lowell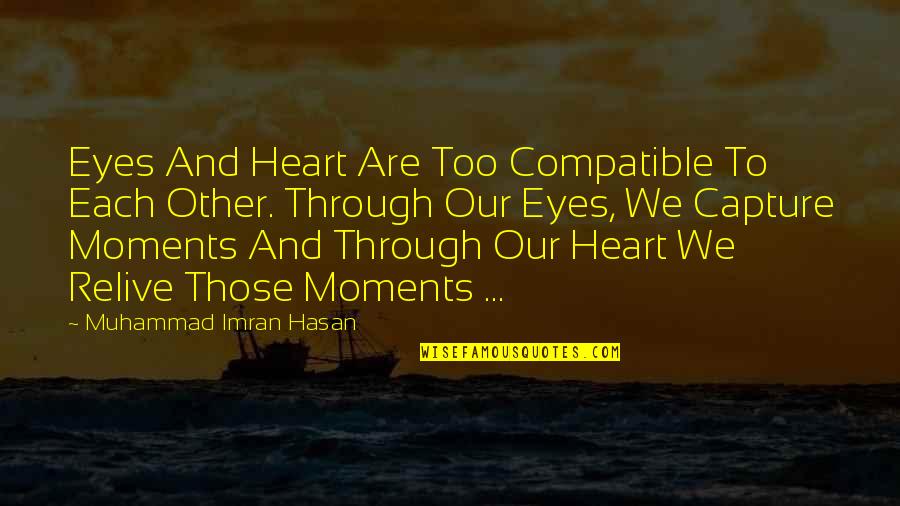 Eyes And Heart Are Too Compatible To Each Other. Through Our Eyes, We Capture Moments And Through Our Heart We Relive Those Moments ... —
Muhammad Imran Hasan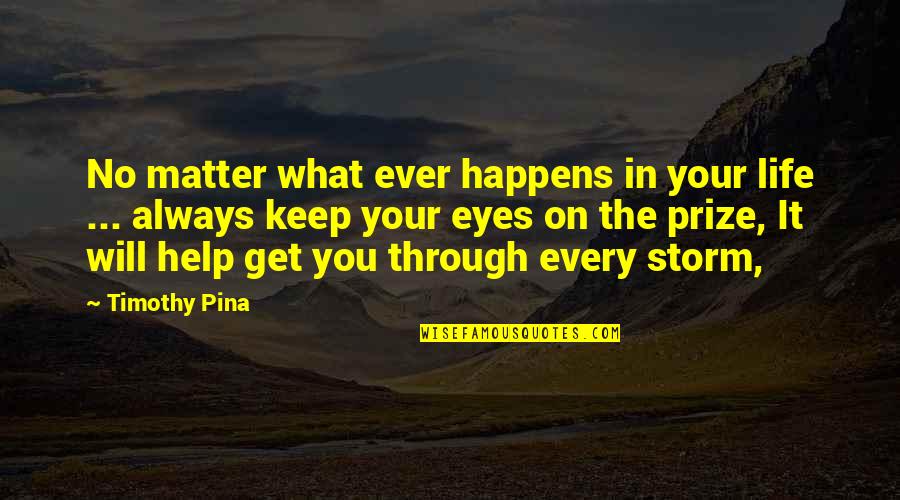 No matter what ever happens in your life ... always keep your eyes on the prize, It will help get you through every storm, —
Timothy Pina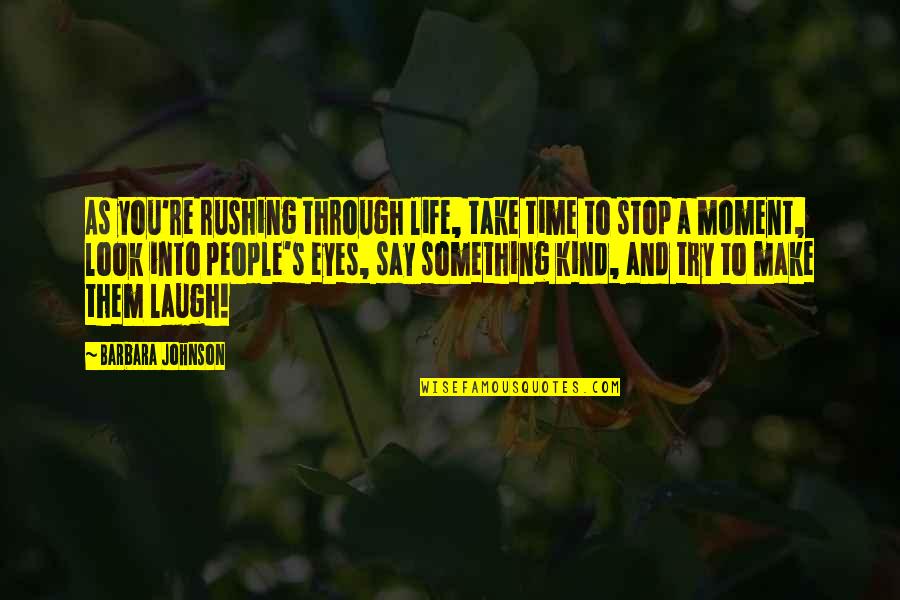 As you're rushing through life, take time to stop a moment, look into people's eyes, say something kind, and try to make them laugh! —
Barbara Johnson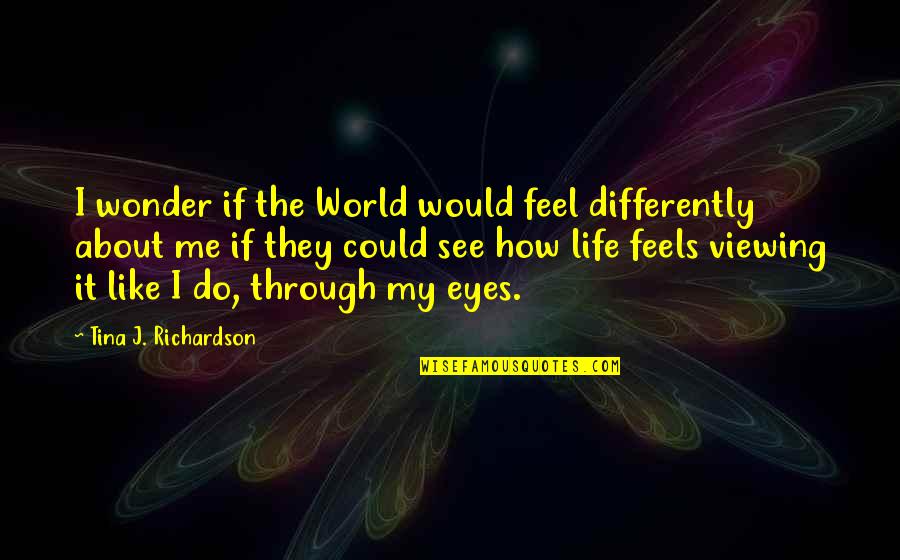 I wonder if the World would feel differently about me if they could see how life feels viewing it like I do, through my eyes. —
Tina J. Richardson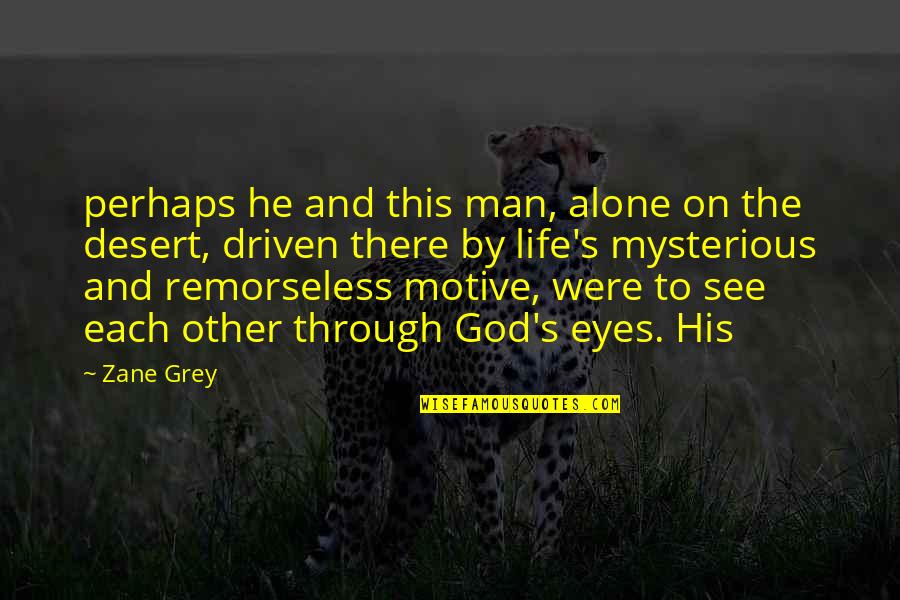 perhaps he and this man, alone on the desert, driven there by life's mysterious and remorseless motive, were to see each other through God's eyes. His —
Zane Grey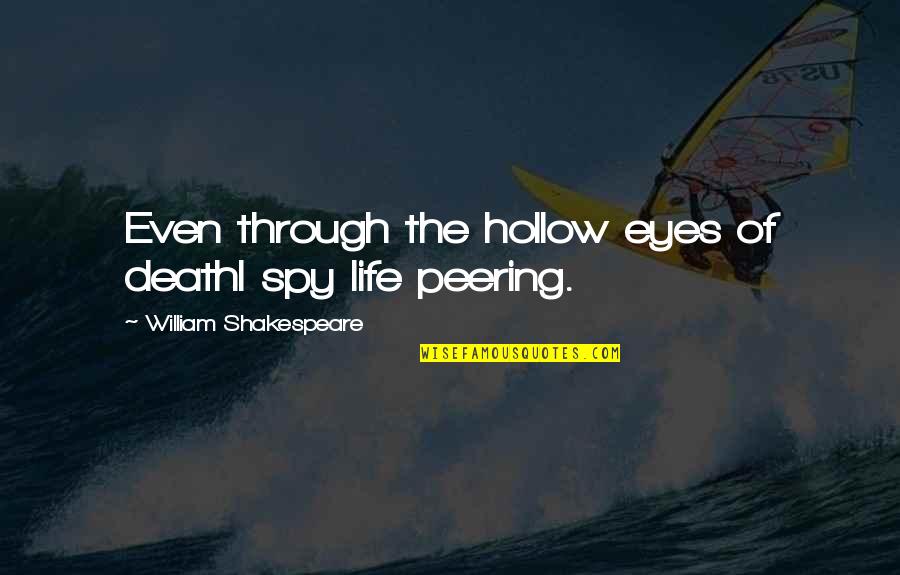 Even through the hollow eyes of death
I spy life peering. —
William Shakespeare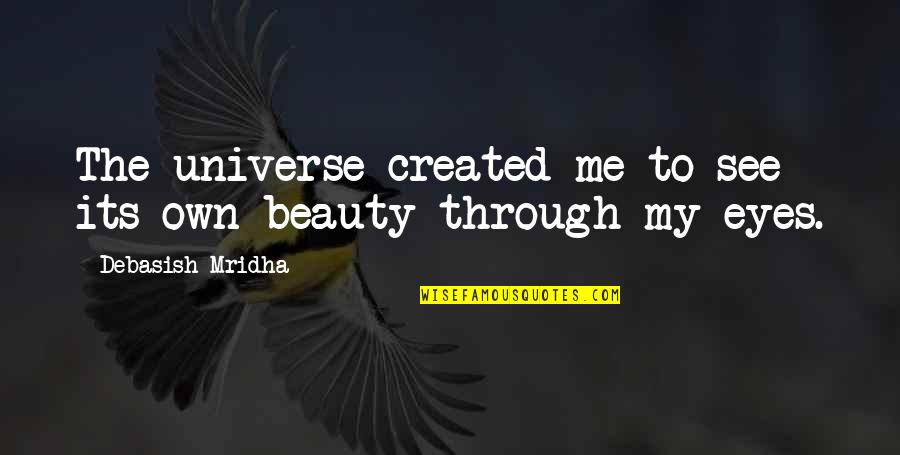 The universe created me to see its own beauty through my eyes. —
Debasish Mridha
What you see with your eyes are transient and ephemeral,
What you see through your heart is everlasting and eternal. —
Debasish Mridha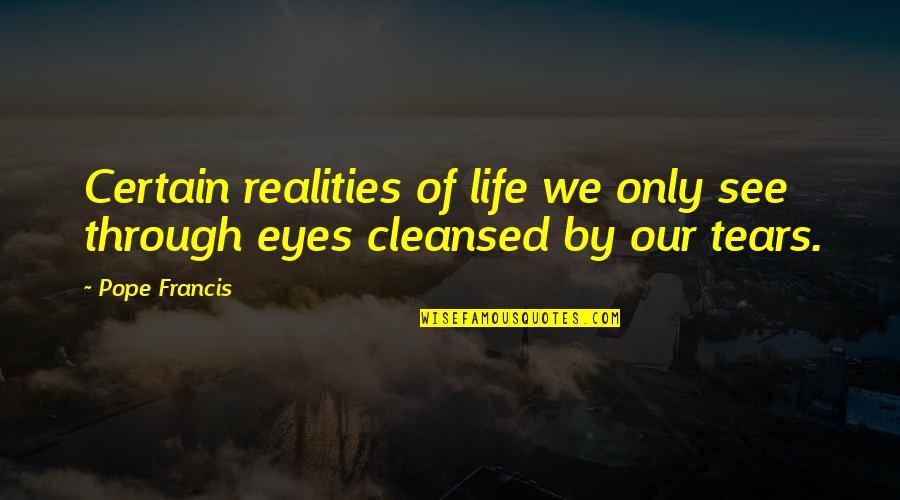 Certain realities of life we only see through eyes cleansed by our tears. —
Pope Francis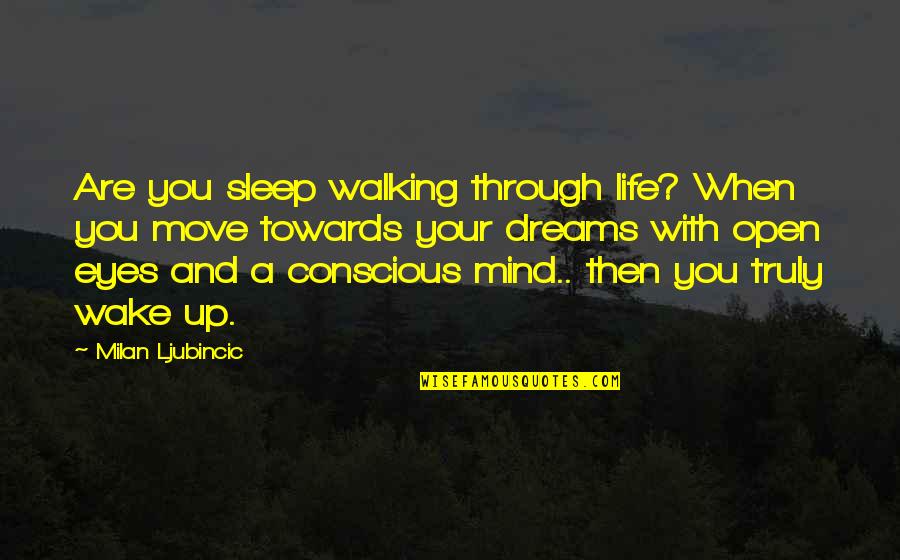 Are you sleep walking through life? When you move towards your dreams with open eyes and a conscious mind.. then you truly wake up. —
Milan Ljubincic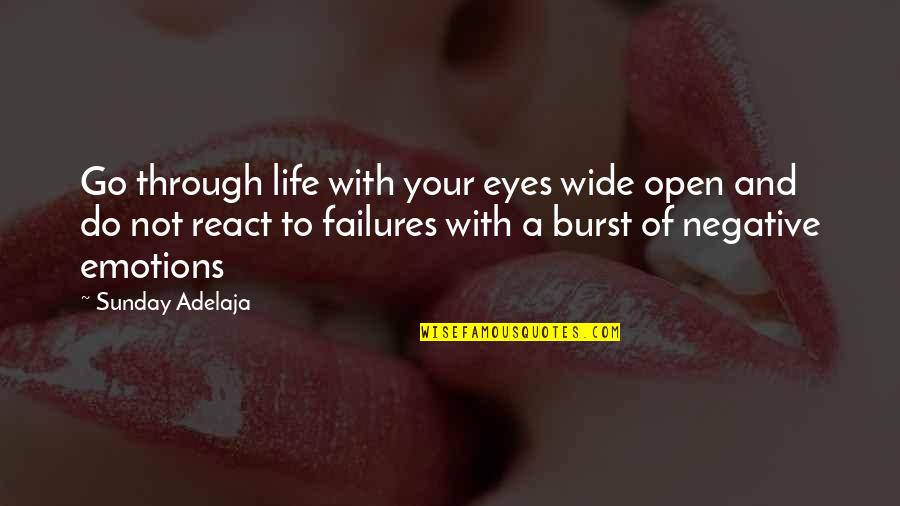 Go through life with your eyes wide open and do not react to failures with a burst of negative emotions —
Sunday Adelaja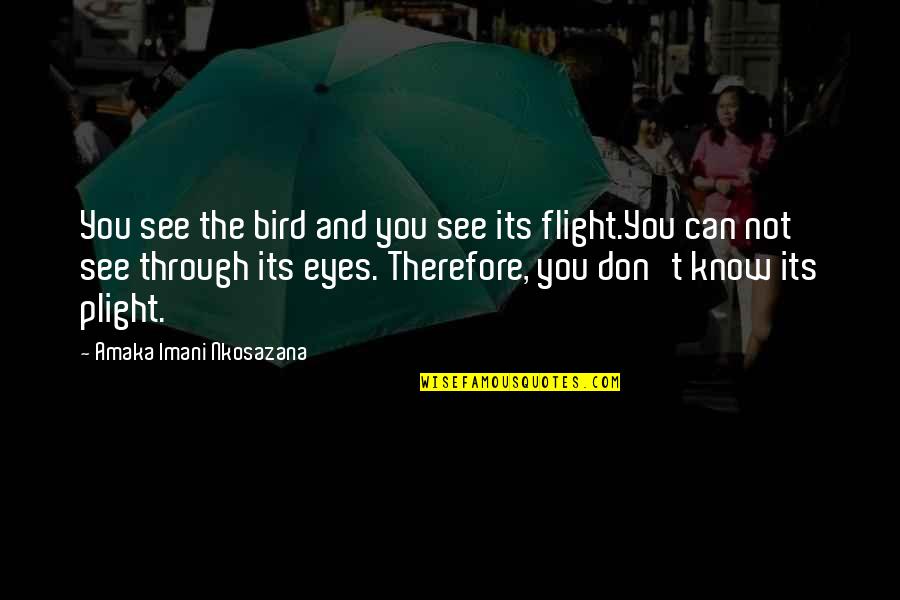 You see the bird and you see its flight.
You can not see through its eyes. Therefore, you don't know its plight. —
Amaka Imani Nkosazana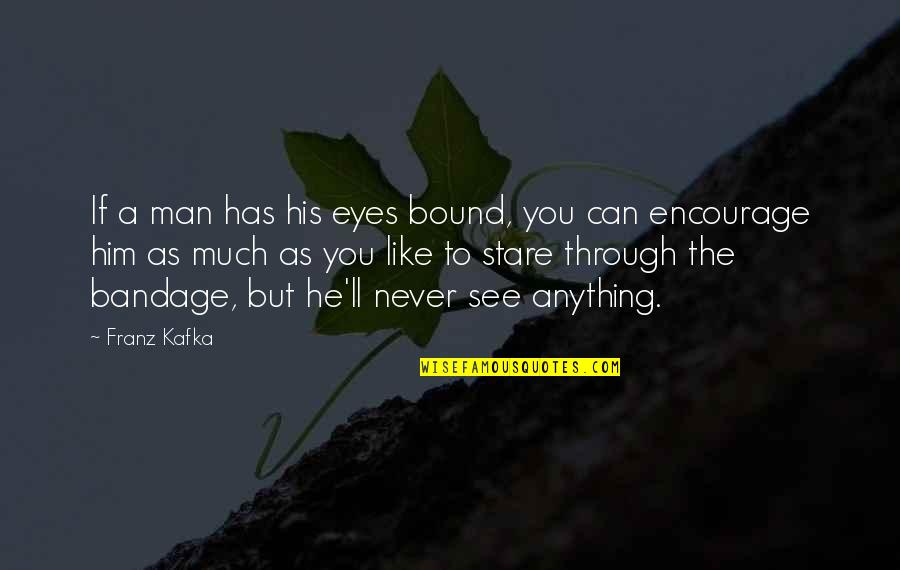 If a man has his eyes bound, you can encourage him as much as you like to stare through the bandage, but he'll never see anything. —
Franz Kafka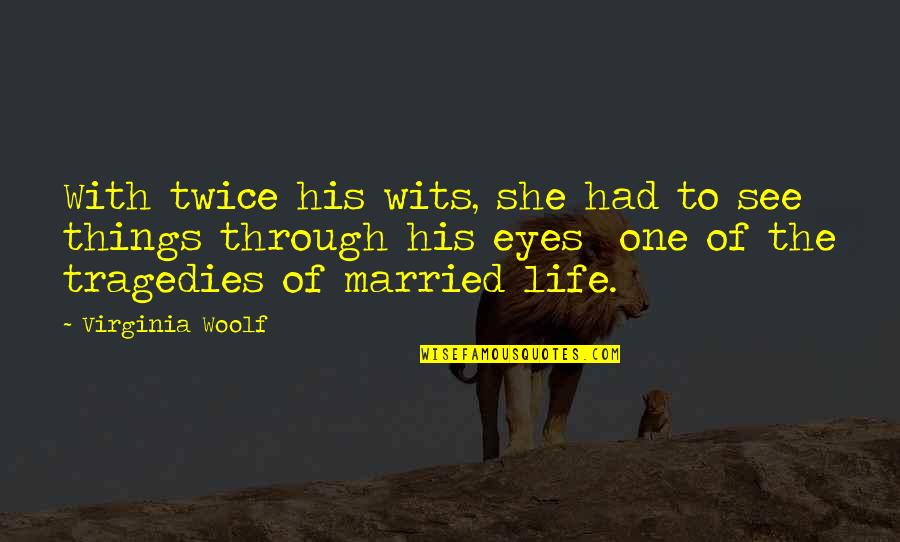 With twice his wits, she had to see things through his eyes
one of the tragedies of married life. —
Virginia Woolf
Wade straight through life, right through the cesspool, while keeping eyes and heart open. —
Donna Tartt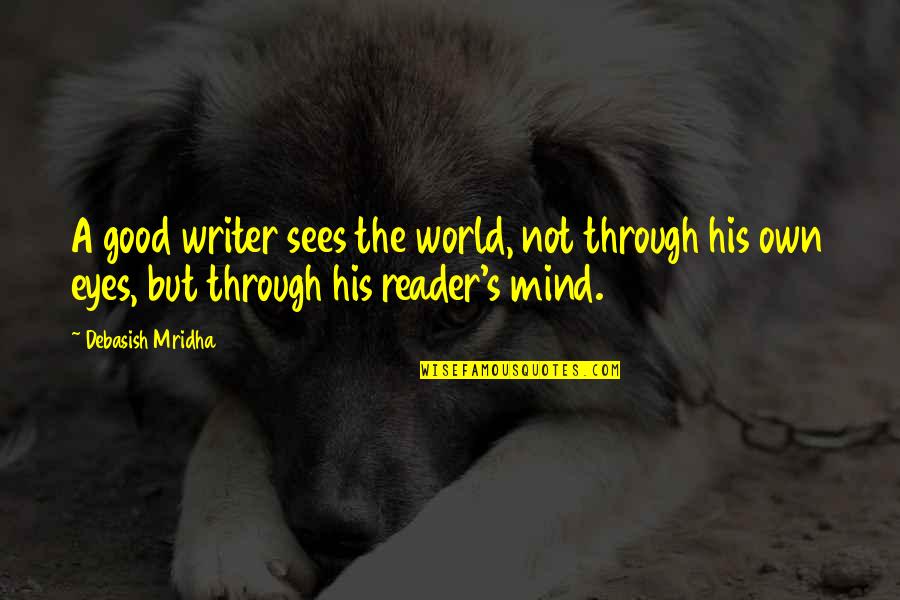 A good writer sees the world, not through his own eyes, but through his reader's mind. —
Debasish Mridha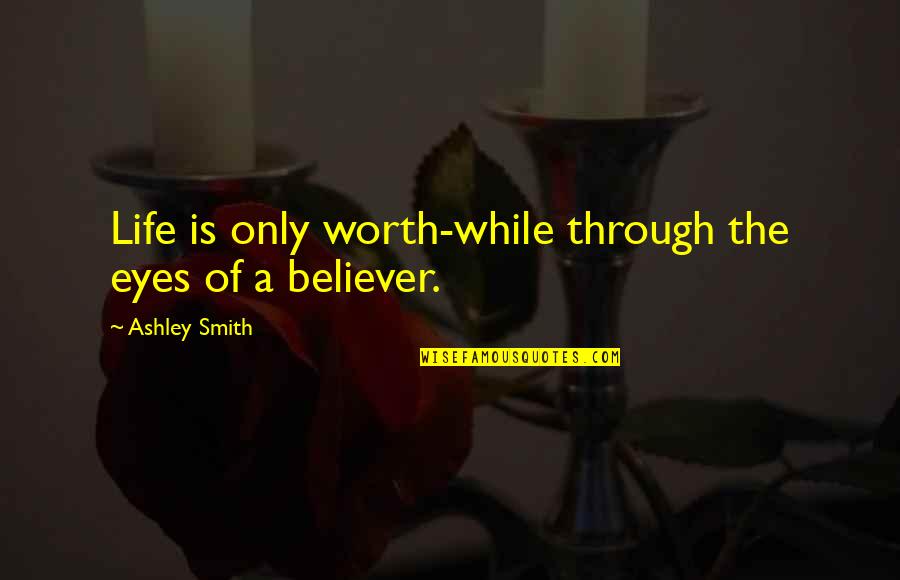 Life is only worth-while through the eyes of a believer. —
Ashley Smith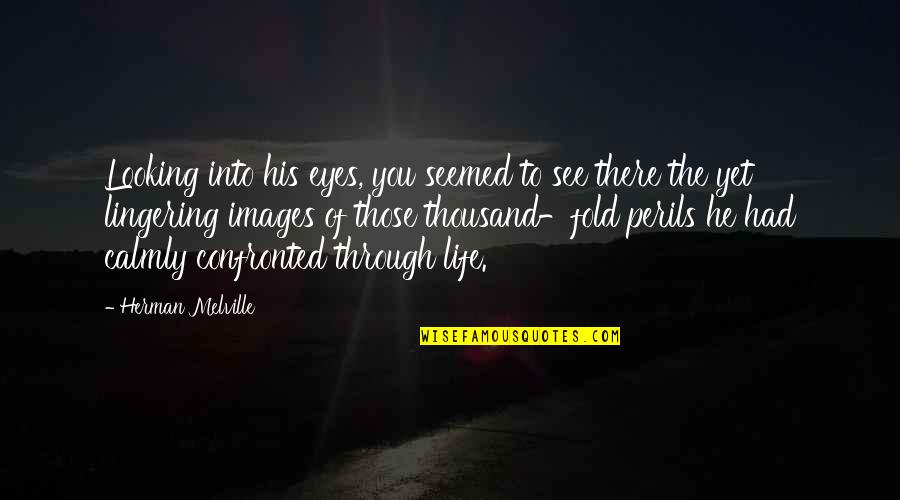 Looking into his eyes, you seemed to see there the yet lingering images of those thousand-fold perils he had calmly confronted through life. —
Herman Melville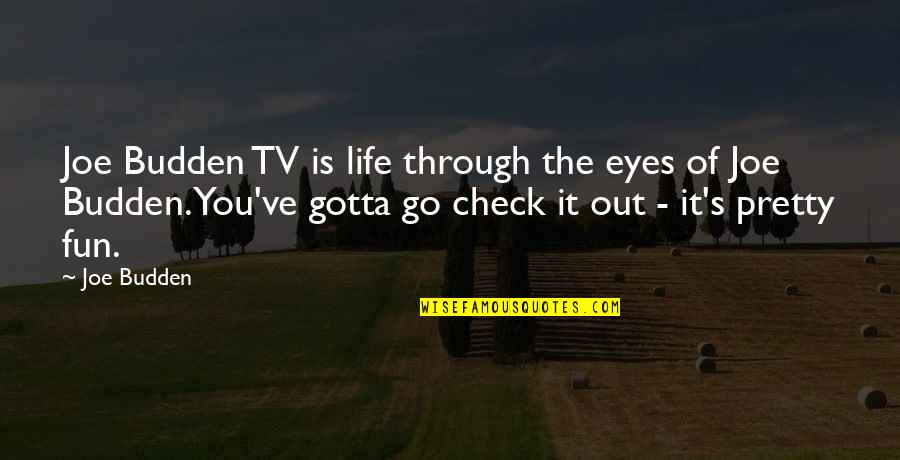 Joe Budden TV is life through the eyes of Joe Budden. You've gotta go check it out - it's pretty fun. —
Joe Budden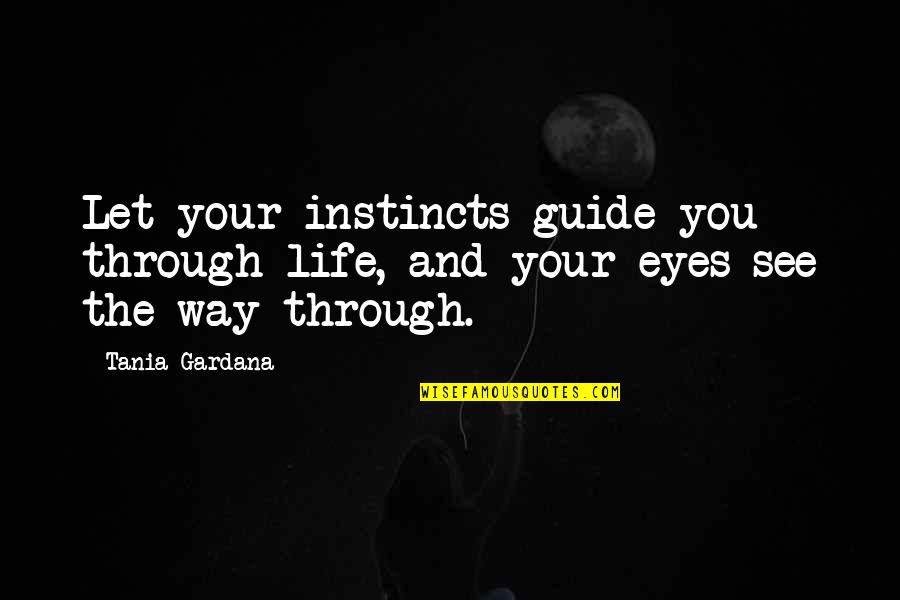 Let your instincts guide you through life, and your eyes see the way through. —
Tania Gardana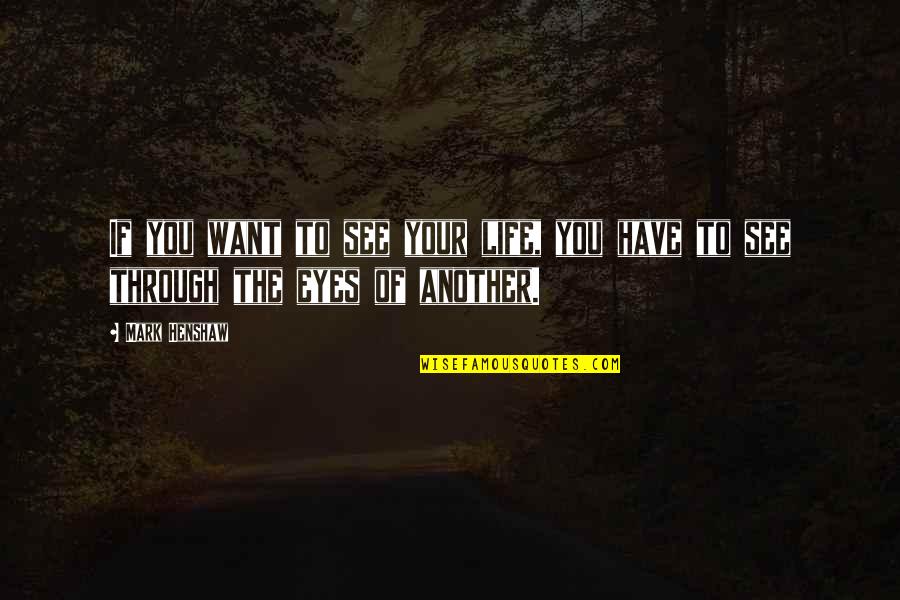 If you want to see your life, you have to see through the eyes of another. —
Mark Henshaw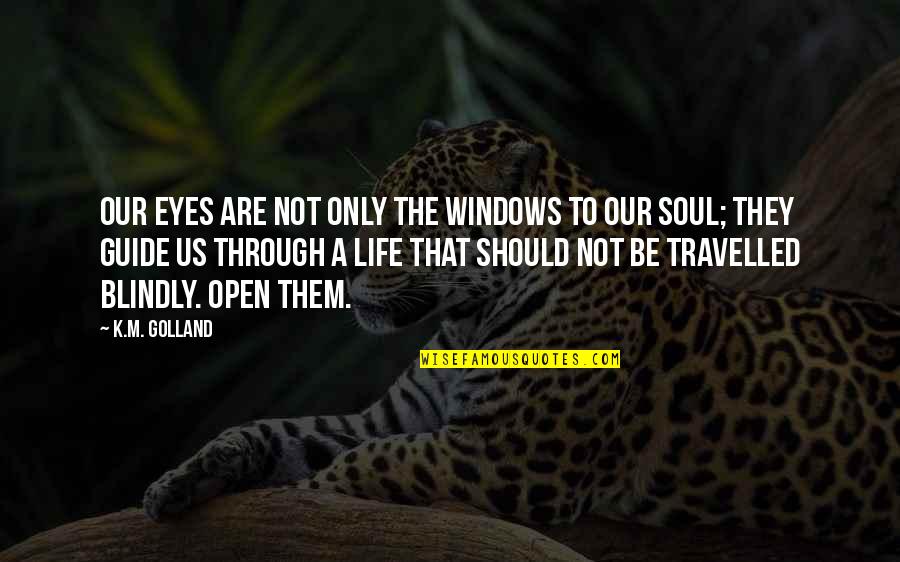 Our eyes are not only the windows to our soul; they guide us through a life that should not be travelled blindly. Open them. —
K.M. Golland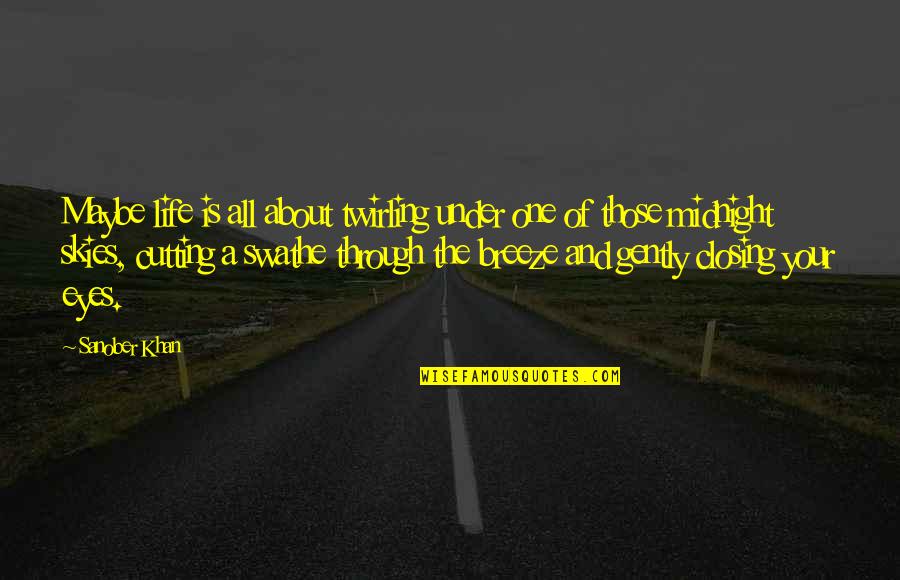 Maybe life is all about twirling under one of those midnight skies,
cutting a swathe through the breeze
and gently closing your eyes. —
Sanober Khan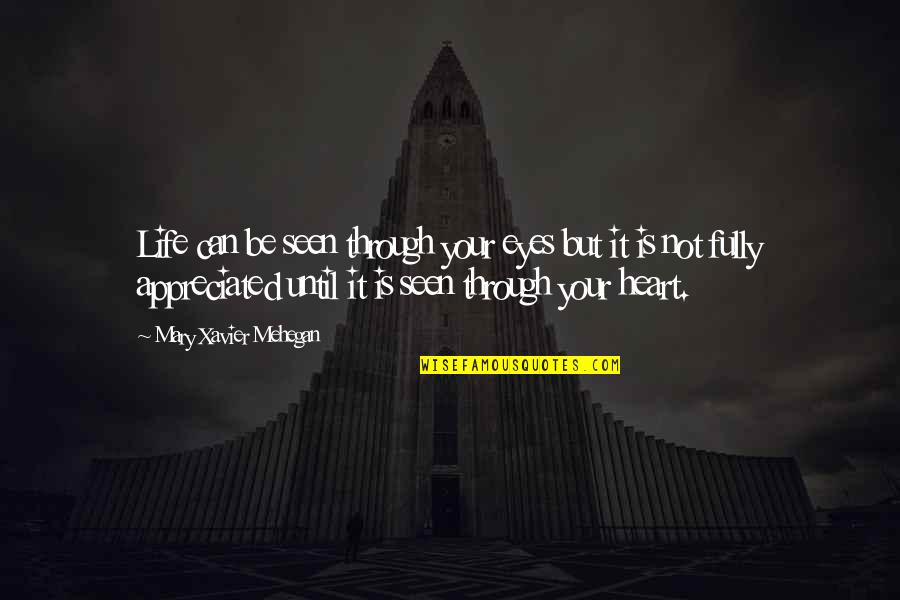 Life can be seen through your eyes but it is not fully appreciated until it is seen through your heart. —
Mary Xavier Mehegan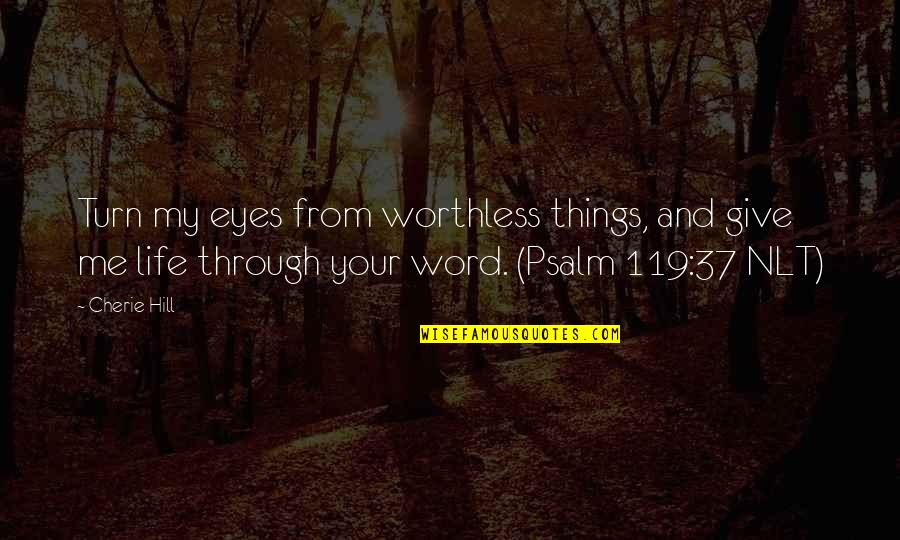 Turn my eyes from worthless things, and give me life through your word. (Psalm 119:37 NLT) —
Cherie Hill