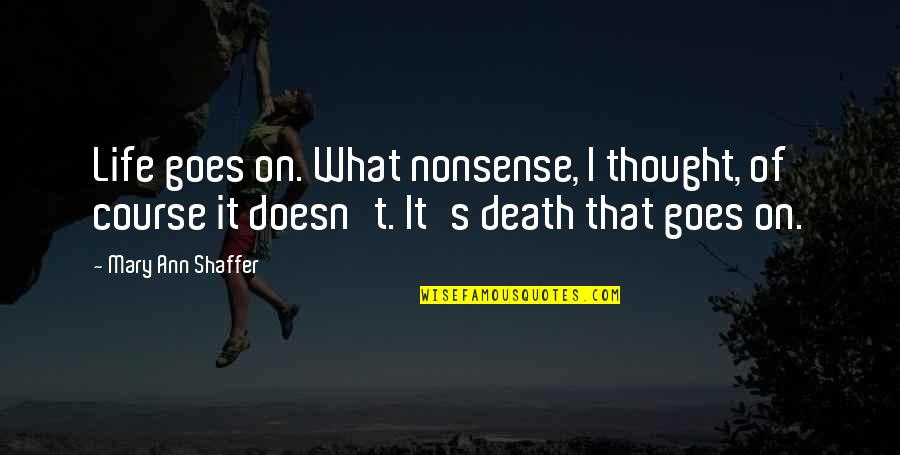 Life goes on. What nonsense, I thought, of course it doesn't. It's death that goes on.
—
Mary Ann Shaffer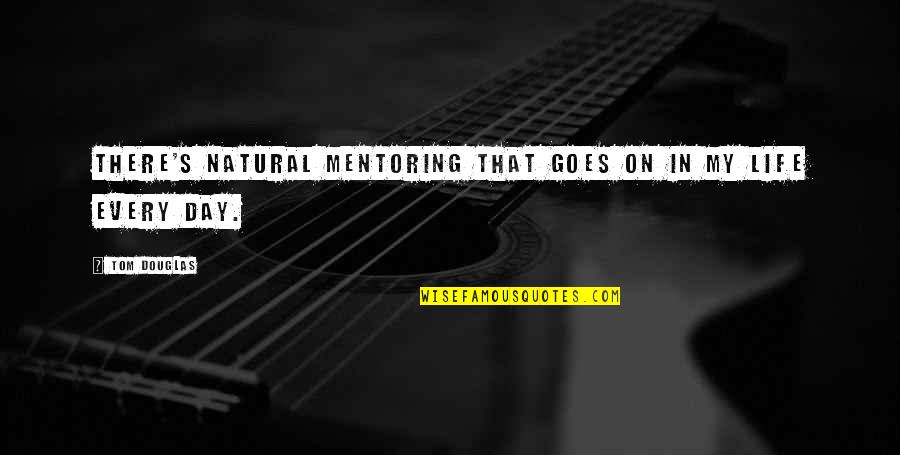 There's natural mentoring that goes on in my life every day.
—
Tom Douglas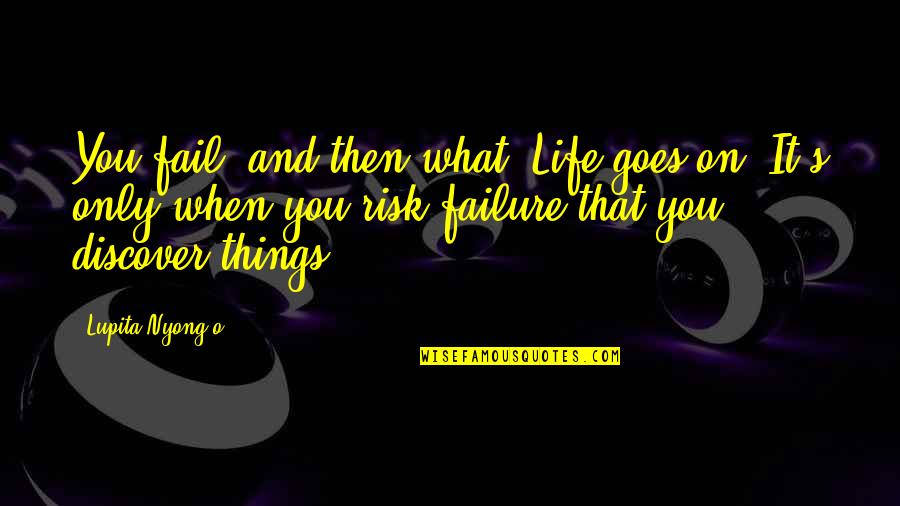 You fail, and then what? Life goes on. It's only when you risk failure that you discover things.
—
Lupita Nyong'o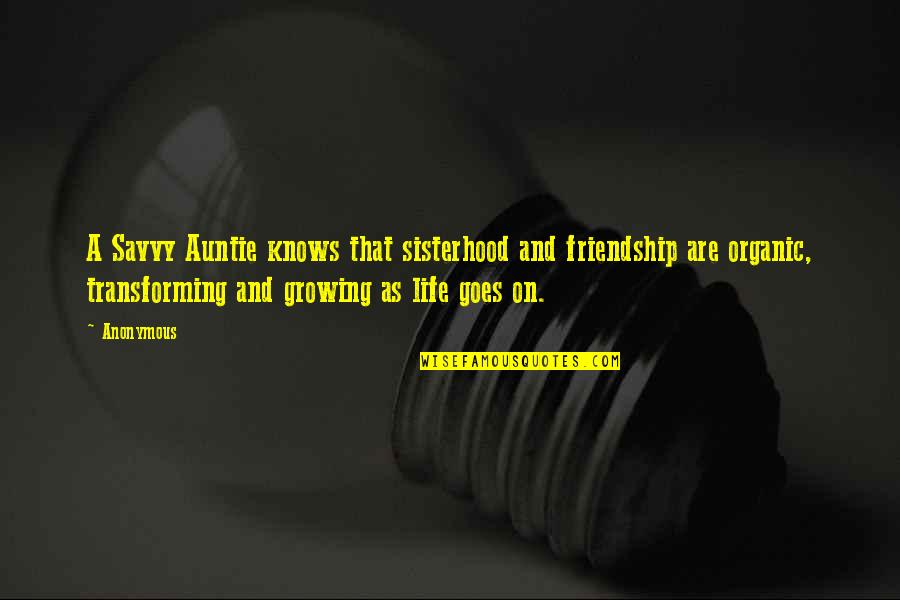 A Savvy Auntie knows that sisterhood and friendship are organic, transforming and growing as life goes on.
—
Anonymous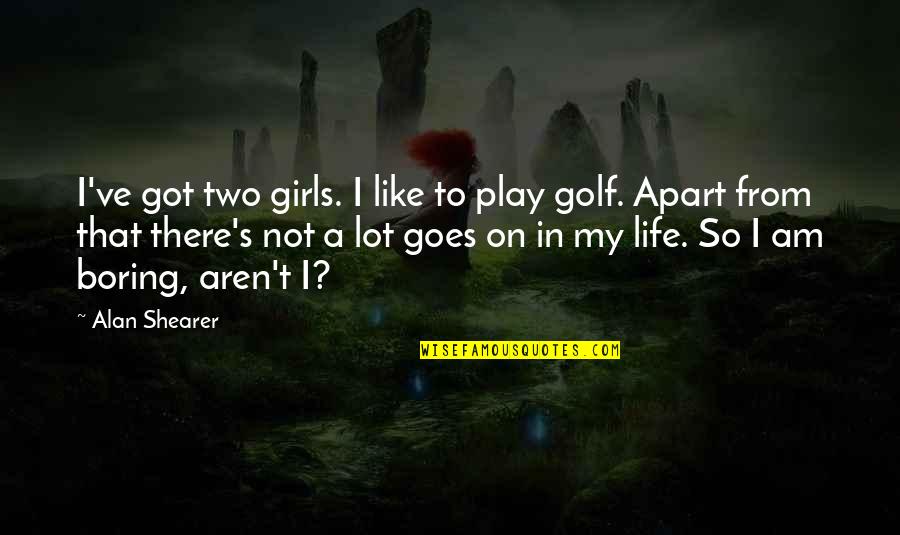 I've got two girls. I like to play golf. Apart from that there's not a lot goes on in my life. So I am boring, aren't I?
—
Alan Shearer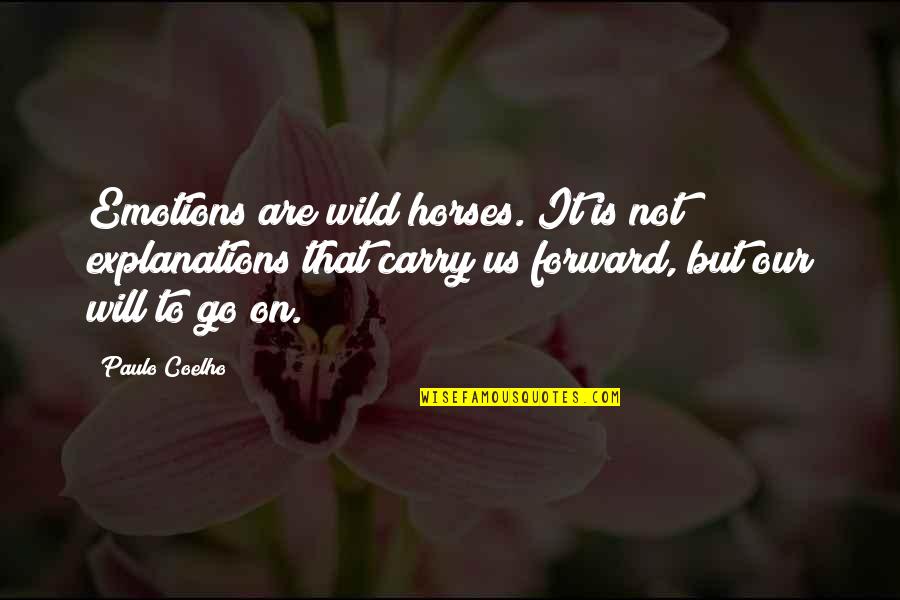 Emotions are wild horses. It is not explanations that carry us forward, but our will to go on.
—
Paulo Coelho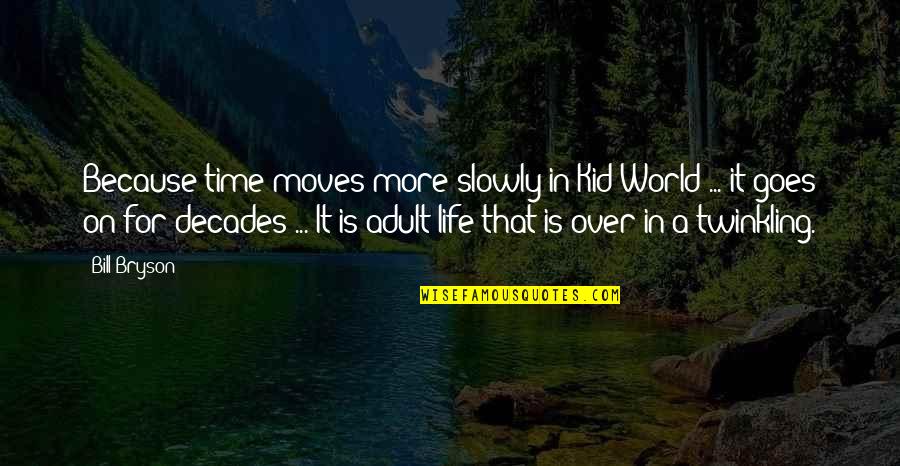 Because time moves more slowly in Kid World ... it goes on for decades ... It is adult life that is over in a twinkling.
—
Bill Bryson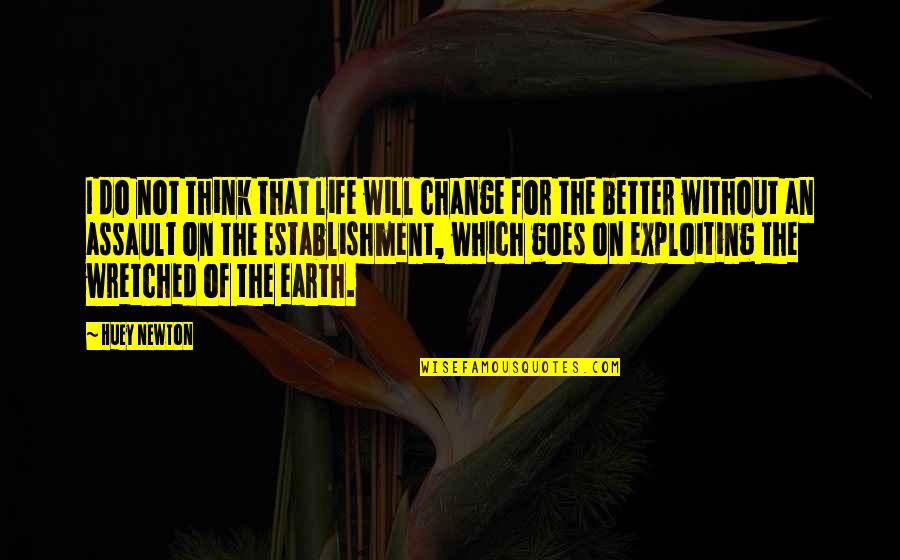 I do not think that life will change for the better without an assault on the Establishment, which goes on exploiting the wretched of the earth.
—
Huey Newton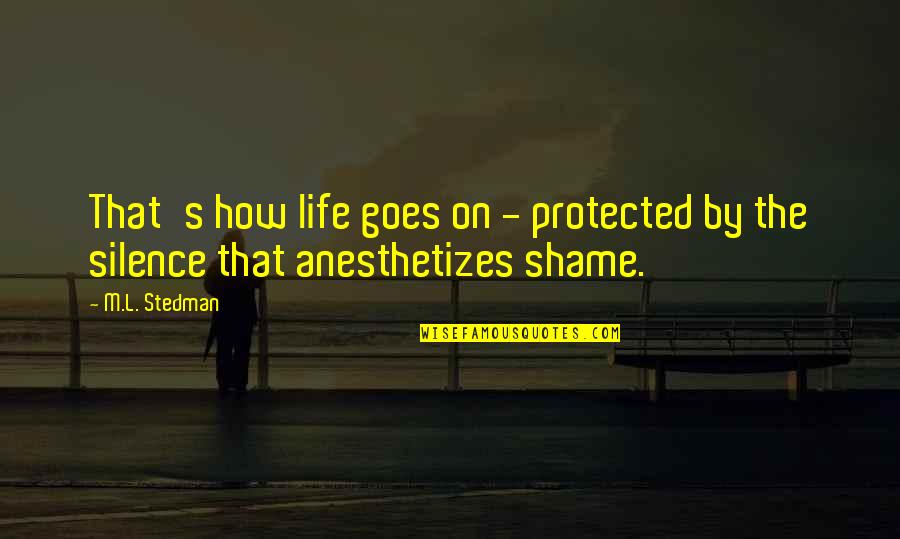 That's how life goes on - protected by the silence that anesthetizes shame.
—
M.L. Stedman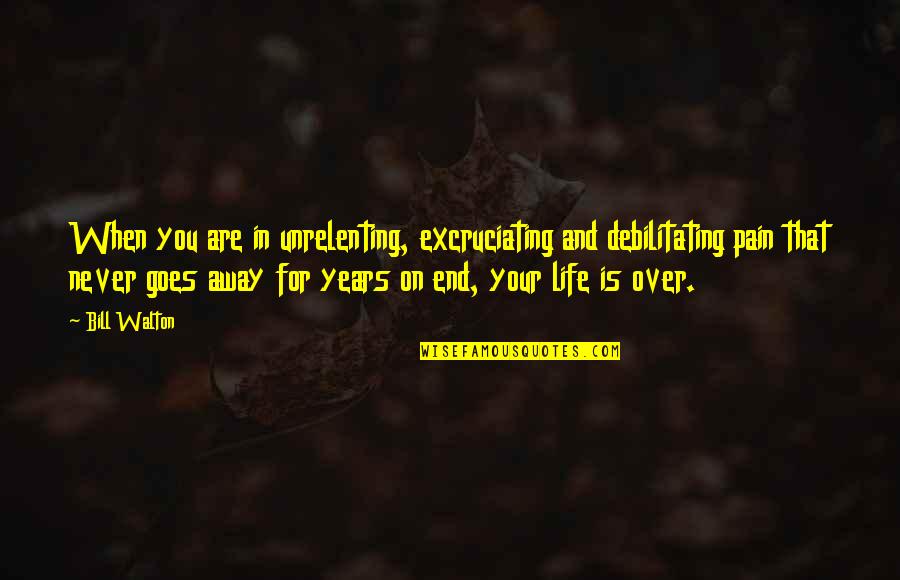 When you are in unrelenting, excruciating and debilitating pain that never goes away for years on end, your life is over. —
Bill Walton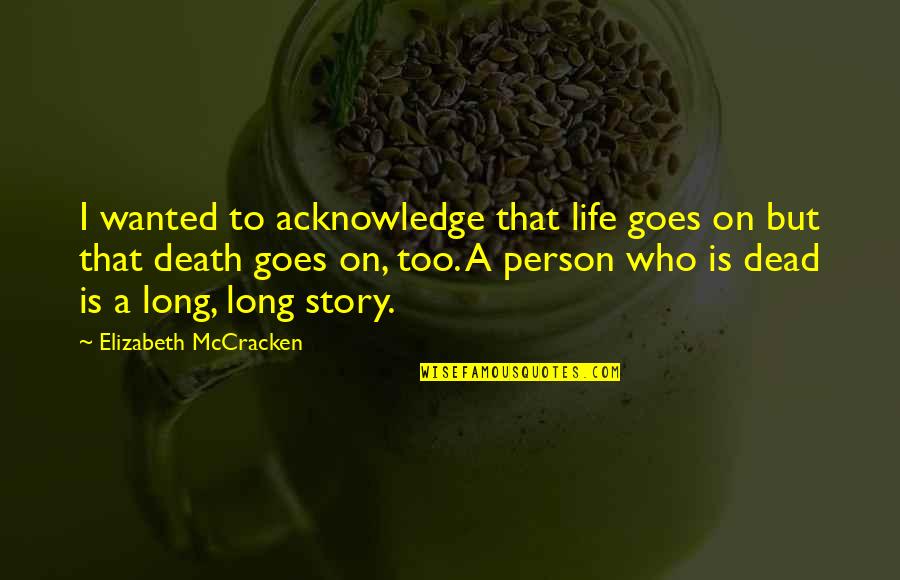 I wanted to acknowledge that life goes on but that death goes on, too. A person who is dead is a long, long story. —
Elizabeth McCracken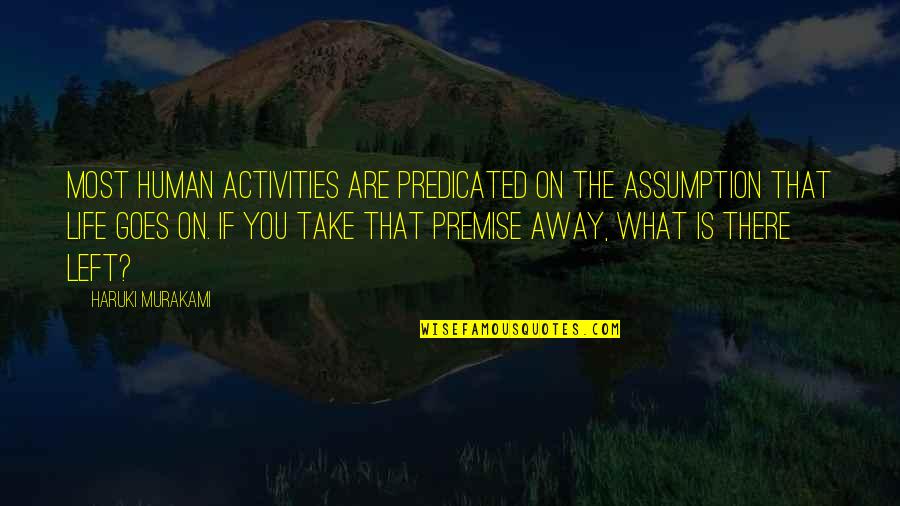 Most human activities are predicated on the assumption that life goes on. If you take that premise away, what is there left? —
Haruki Murakami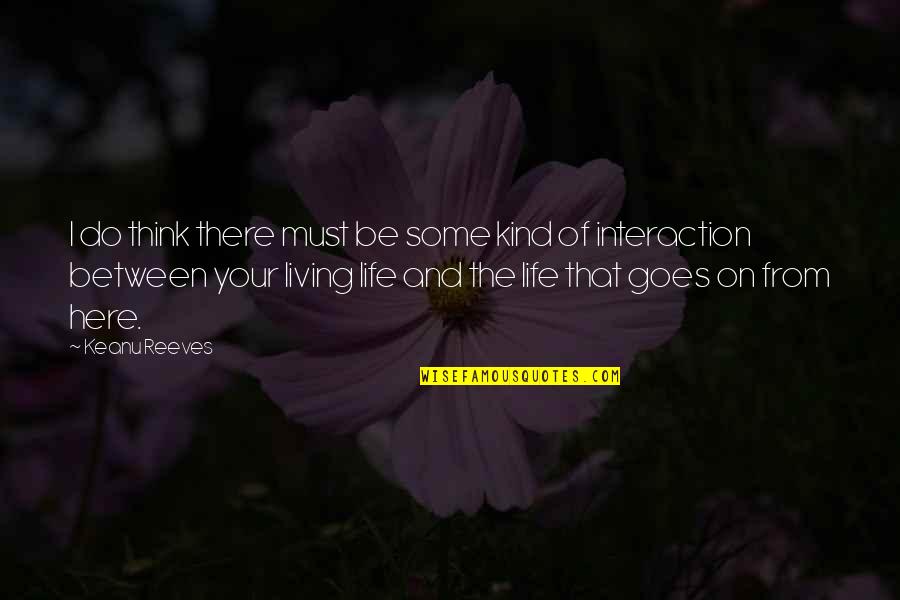 I do think there must be some kind of interaction between your living life and the
life that goes on
from here. —
Keanu Reeves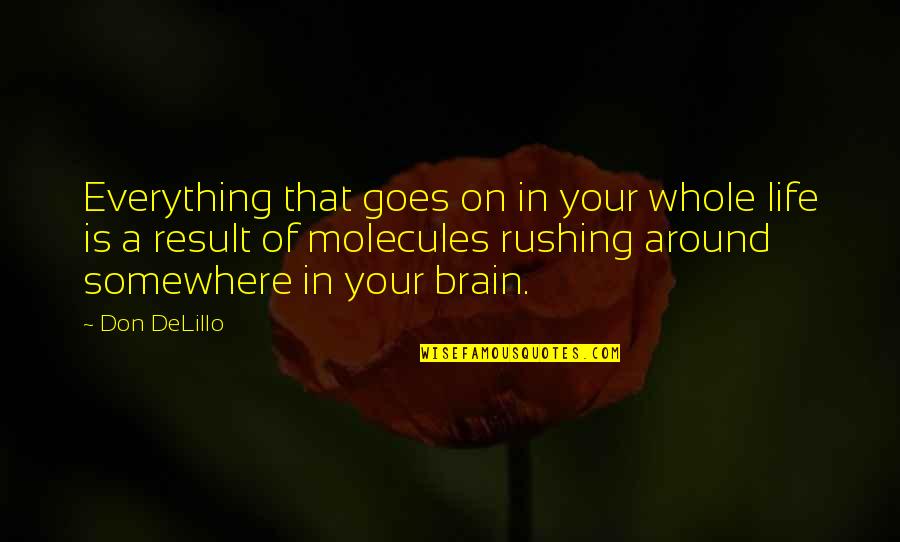 Everything that goes on in your whole life is a result of molecules rushing around somewhere in your brain. —
Don DeLillo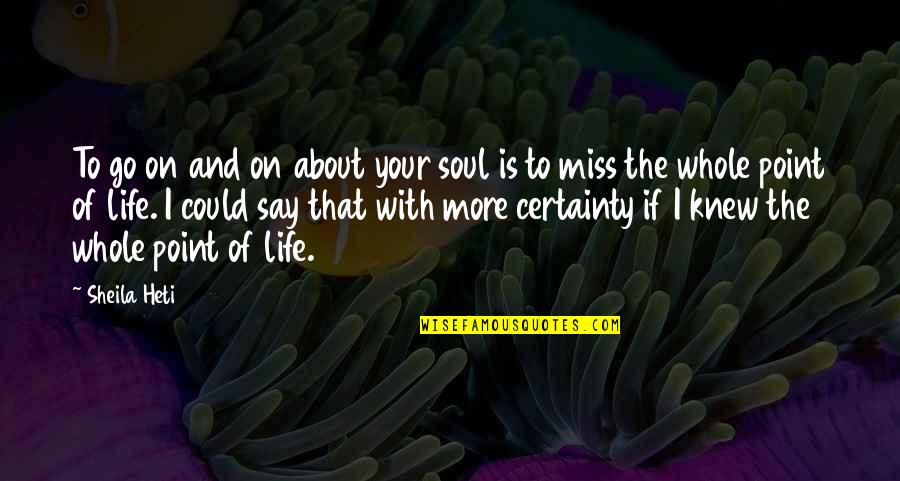 To go on and on about your soul is to miss the whole point of life. I could say that with more certainty if I knew the whole point of life. —
Sheila Heti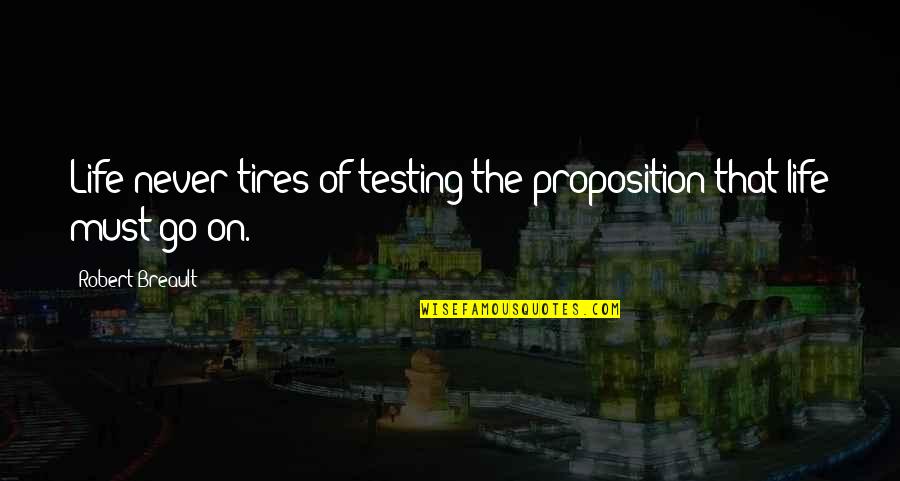 Life never tires of testing the proposition that life must go on. —
Robert Breault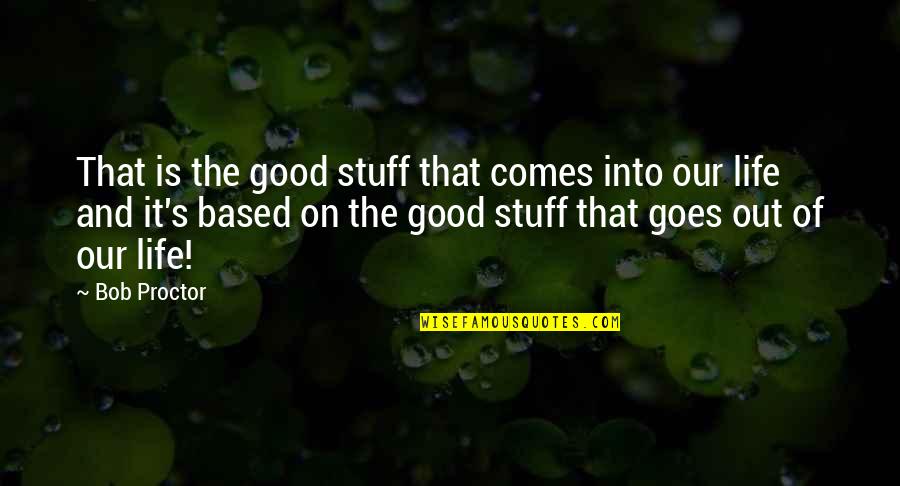 That is the good stuff that comes into our life and it's based on the good stuff that goes out of our life! —
Bob Proctor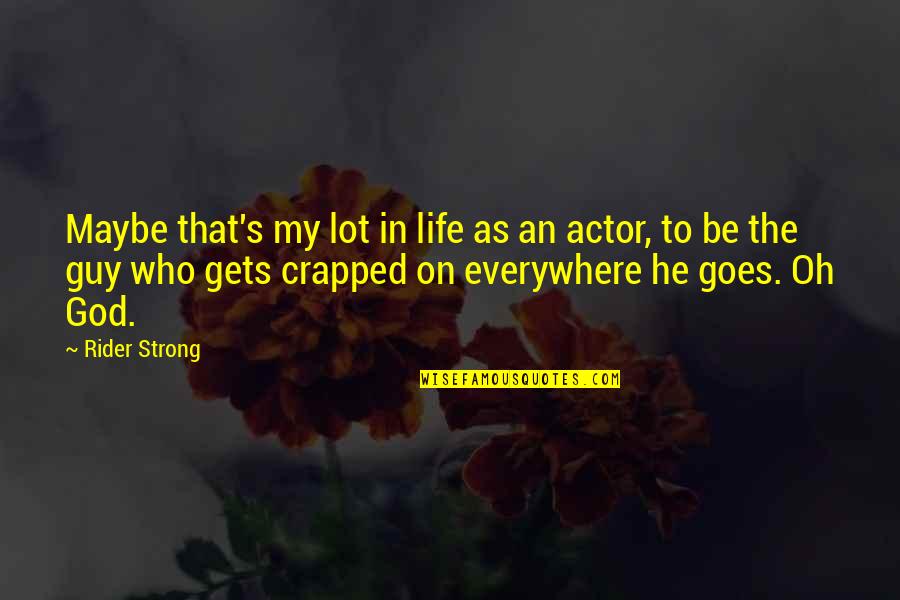 Maybe that's my lot in life as an actor, to be the guy who gets crapped on everywhere he goes. Oh God. —
Rider Strong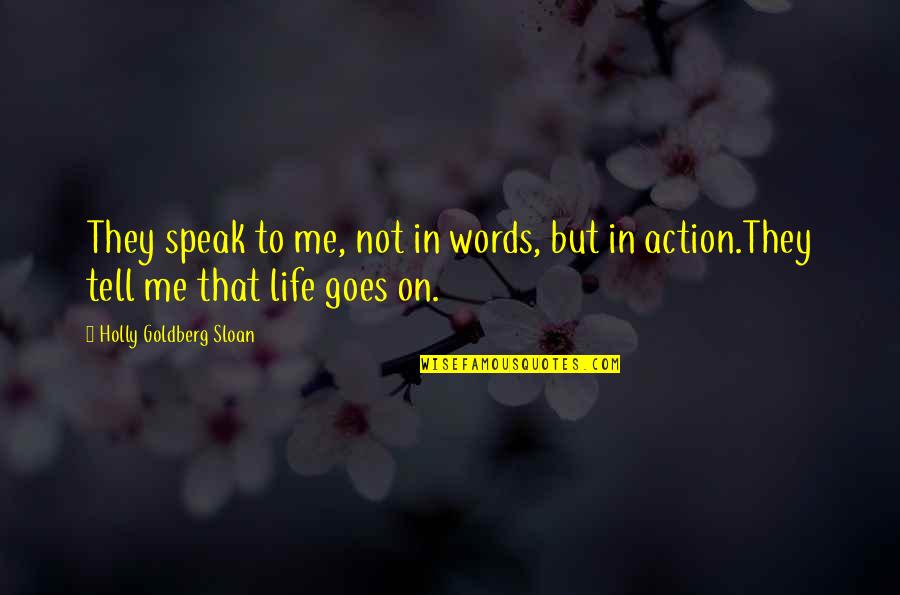 They speak to me, not in words, but in action.
They tell me that life goes on. —
Holly Goldberg Sloan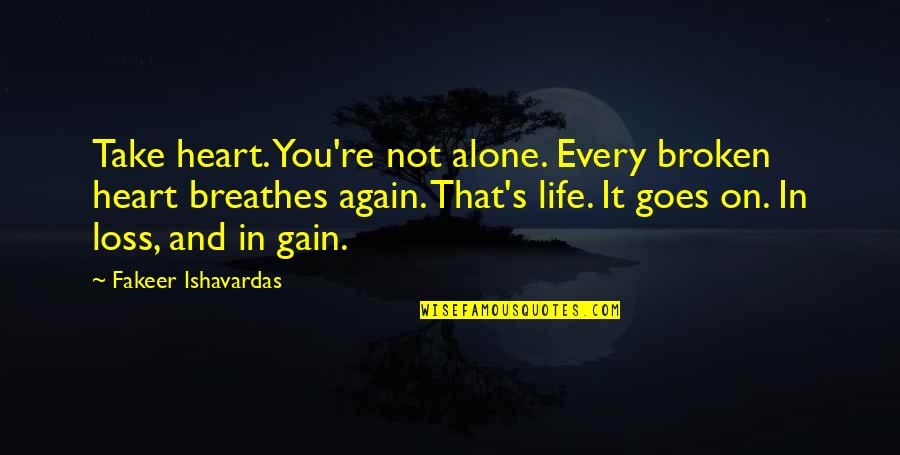 Take heart. You're not alone. Every broken heart breathes again. That's life. It goes on. In loss, and in gain. —
Fakeer Ishavardas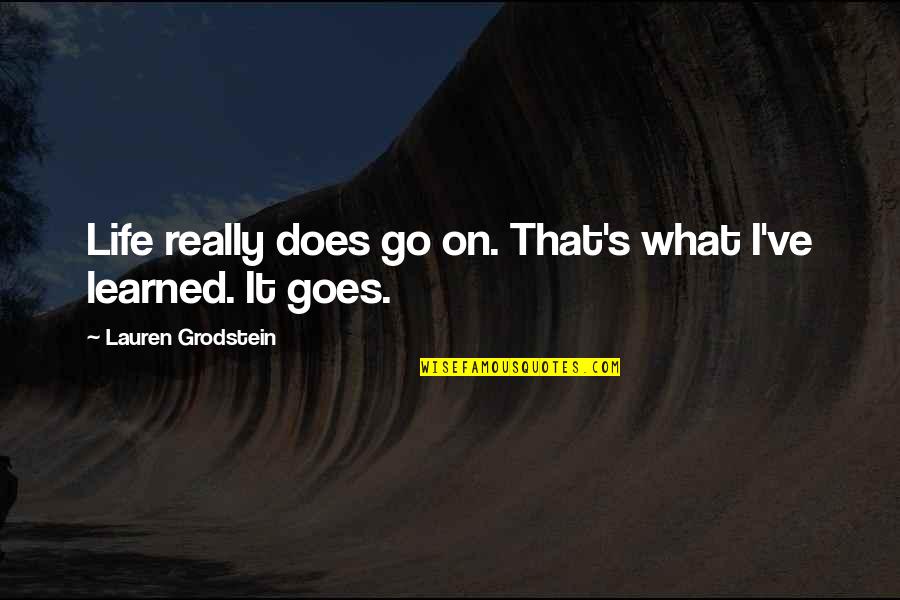 Life really does go on. That's what I've learned. It goes. —
Lauren Grodstein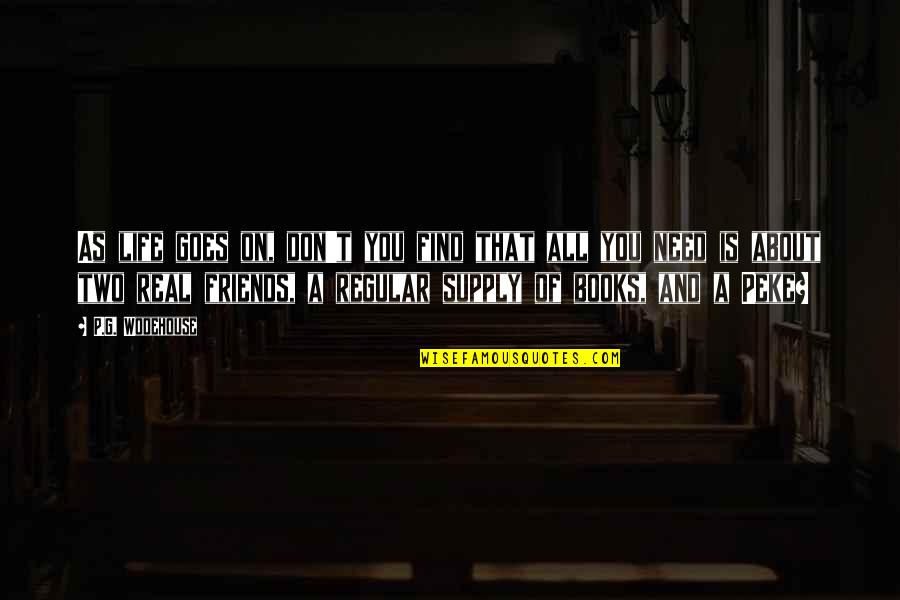 As life goes on, don't you find that all you need is about two real friends, a regular supply of books, and a Peke? —
P.G. Wodehouse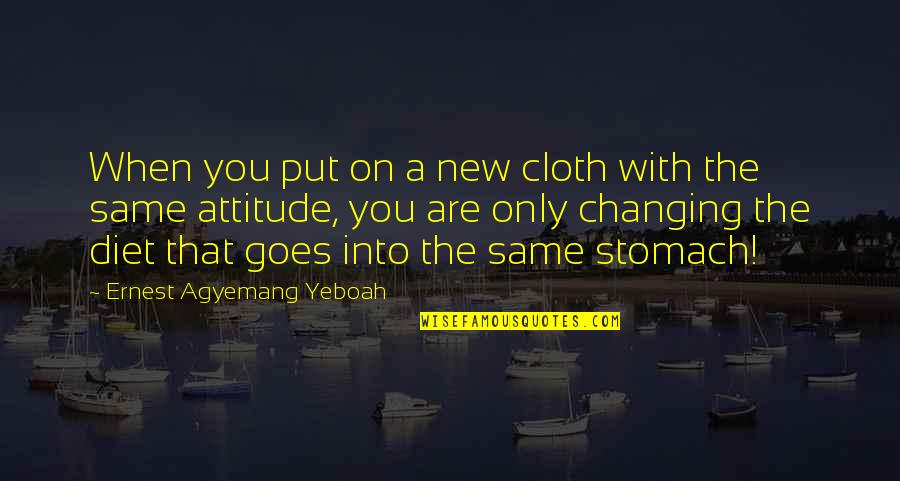 When you put on a new cloth with the same attitude, you are only changing the diet that goes into the same stomach! —
Ernest Agyemang Yeboah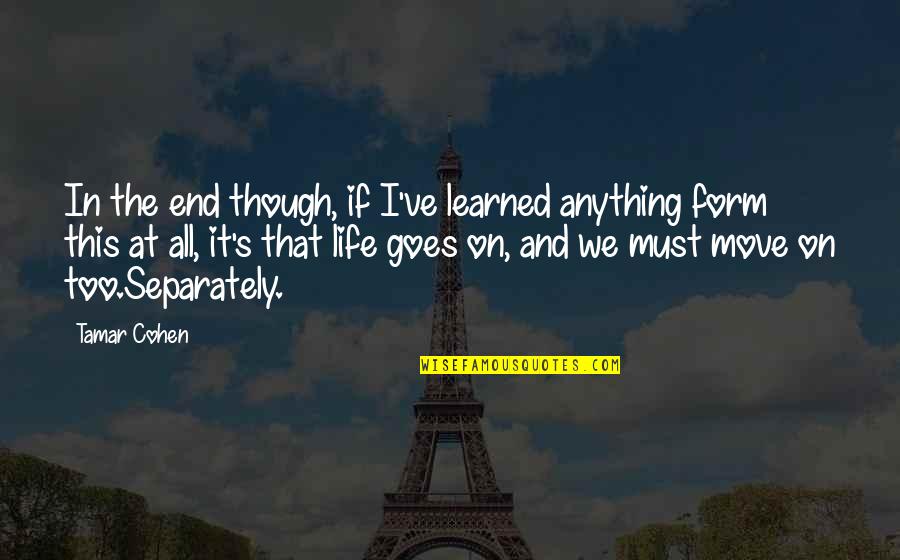 In the end though, if I've learned anything form this at all, it's that life goes on, and we must move on too.
Separately. —
Tamar Cohen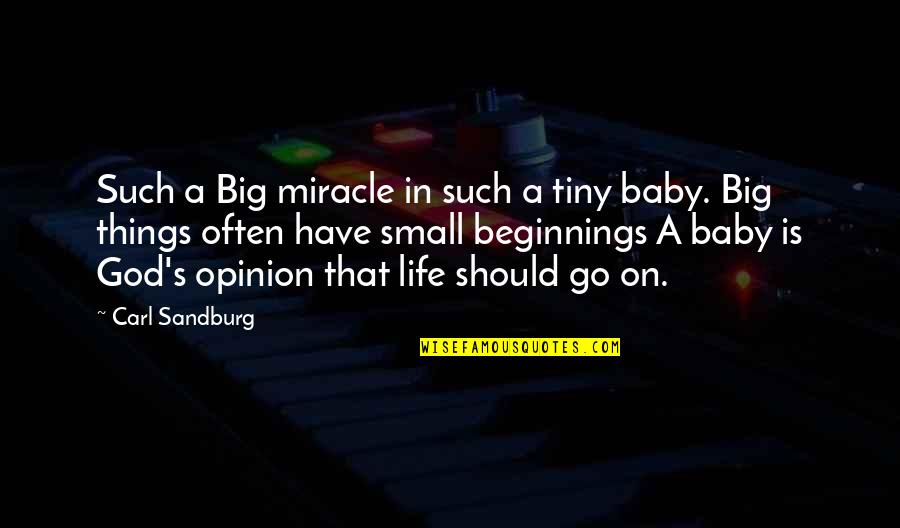 Such a Big miracle in such a tiny baby. Big things often have small beginnings A baby is God's opinion that life should go on. —
Carl Sandburg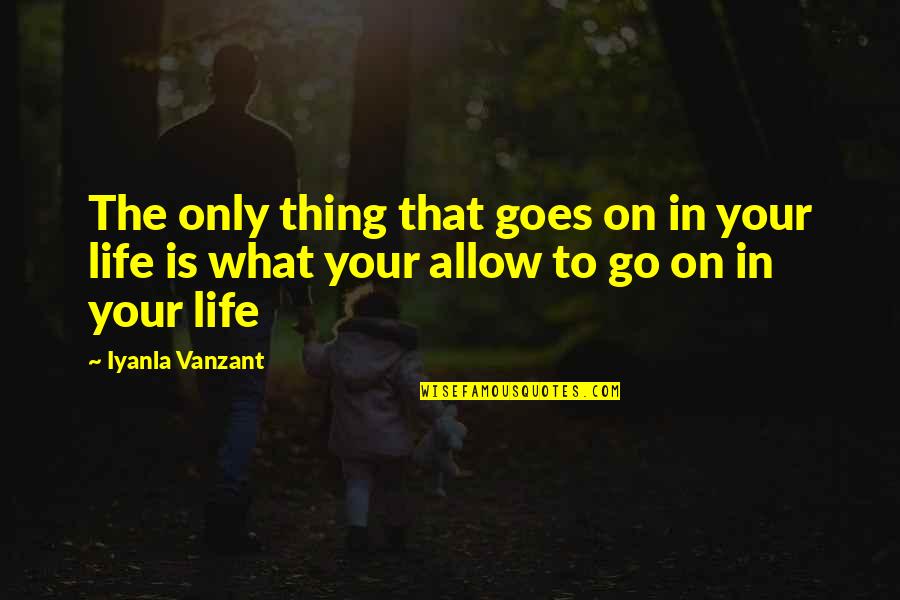 The only thing that goes on in your life is what your allow to go on in your life —
Iyanla Vanzant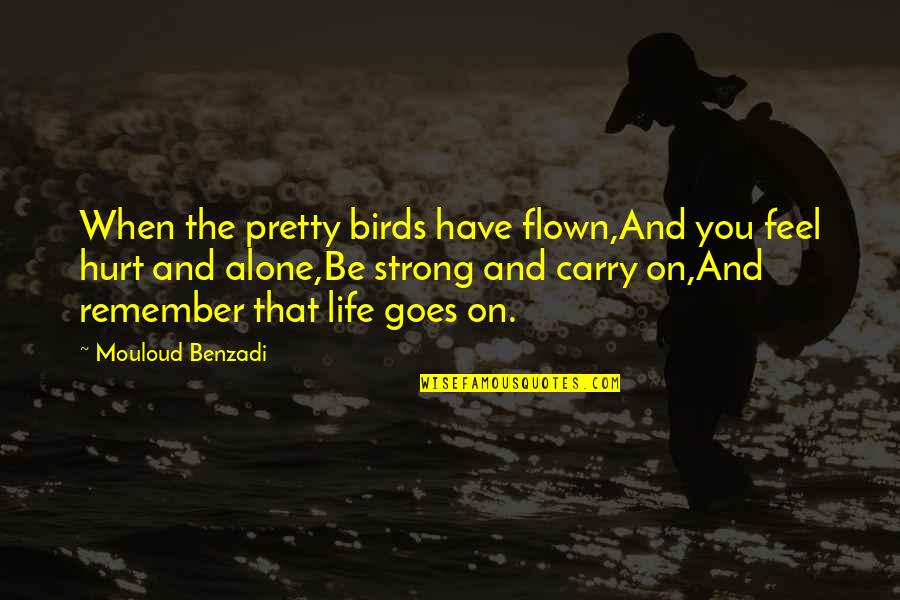 When the pretty birds have flown,
And you feel hurt and alone,
Be strong and carry on,
And remember that life goes on. —
Mouloud Benzadi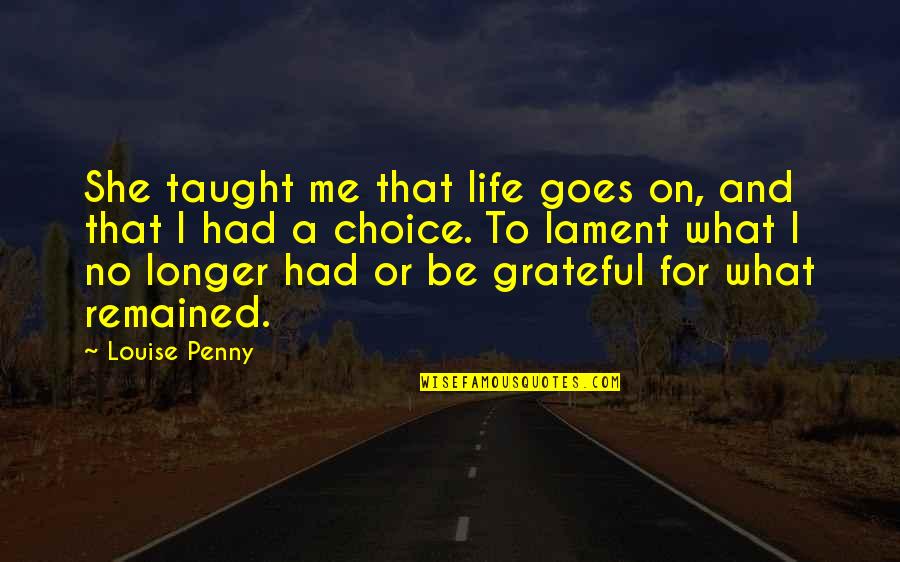 She taught me that life goes on, and that I had a choice. To lament what I no longer had or be grateful for what remained. —
Louise Penny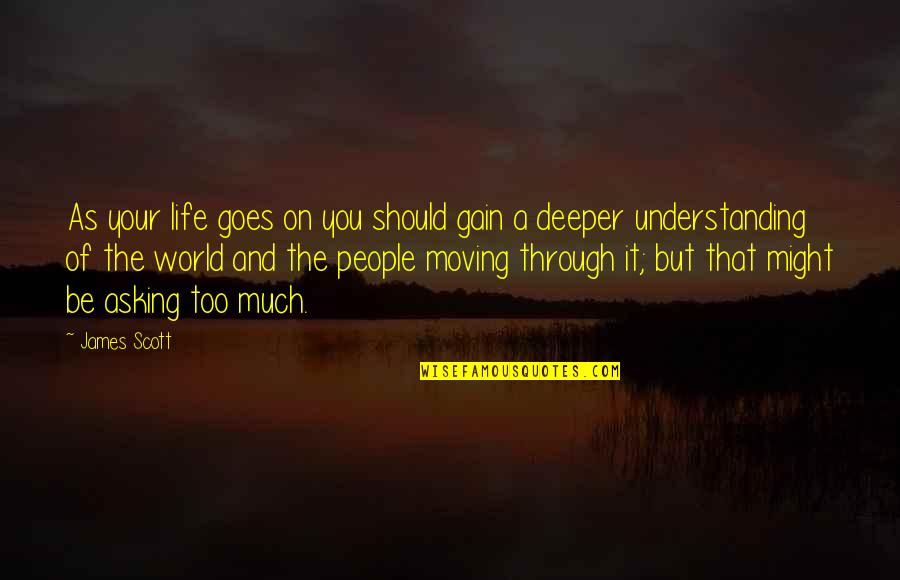 As your life goes on you should gain a deeper understanding of the world and the people moving through it; but that might be asking too much. —
James Scott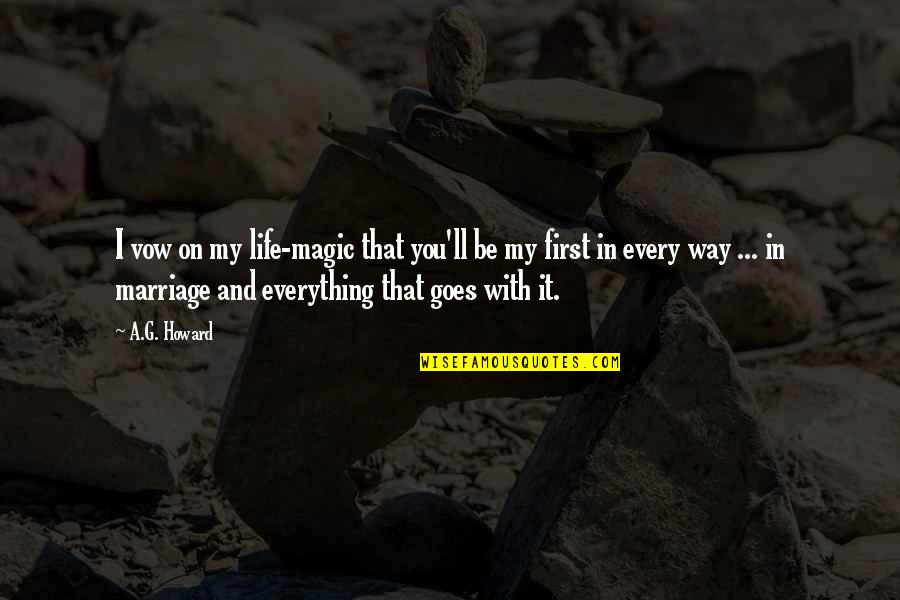 I vow on my life-magic that you'll be my first in every way ... in marriage and everything that goes with it. —
A.G. Howard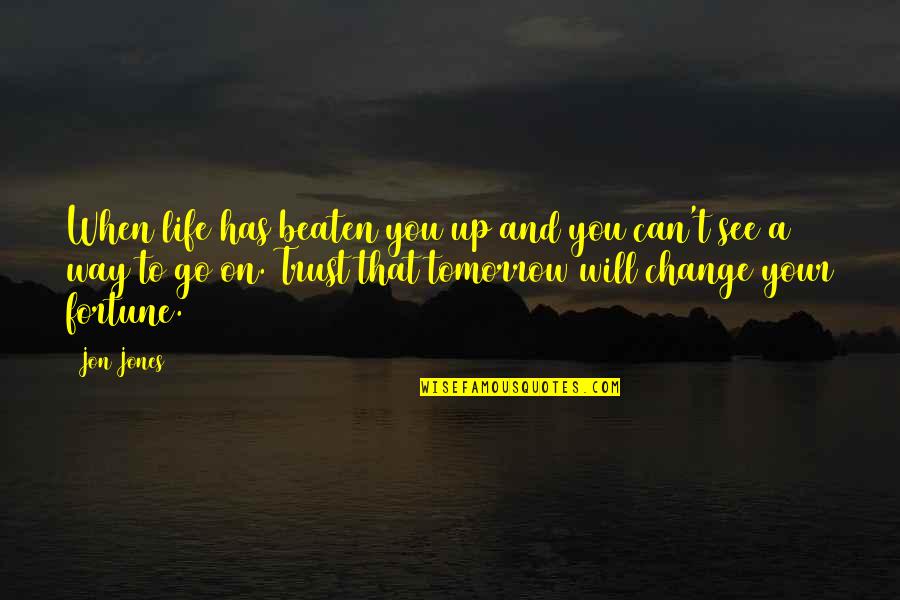 When life has beaten you up and you can't see a way to go on. Trust that tomorrow will change your fortune. —
Jon Jones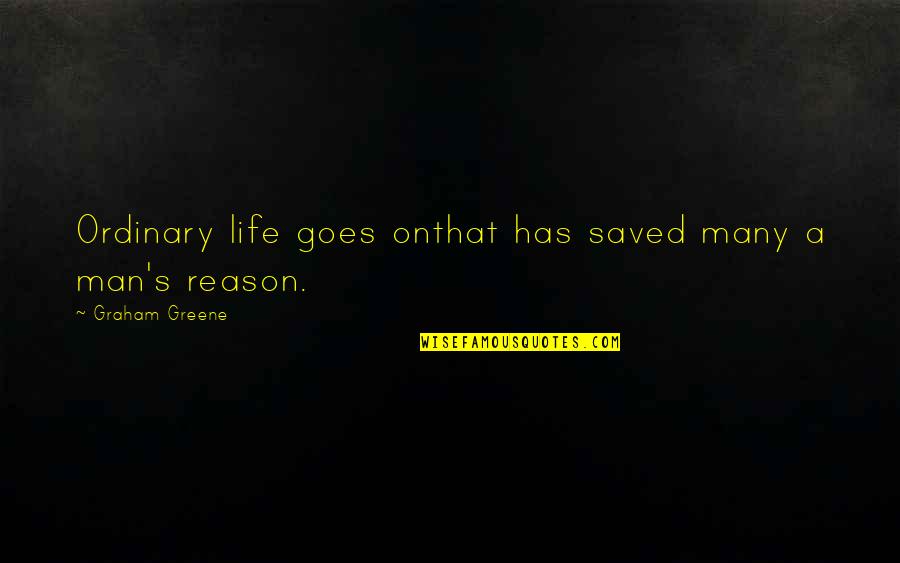 Ordinary life goes on
that has saved many a man's reason. —
Graham Greene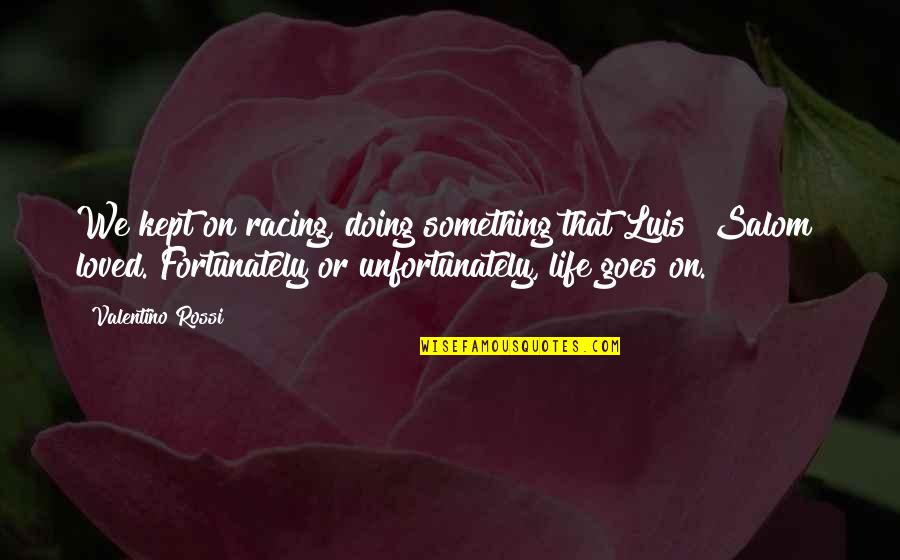 We kept on racing, doing something that Luis [Salom] loved. Fortunately or unfortunately, life goes on. —
Valentino Rossi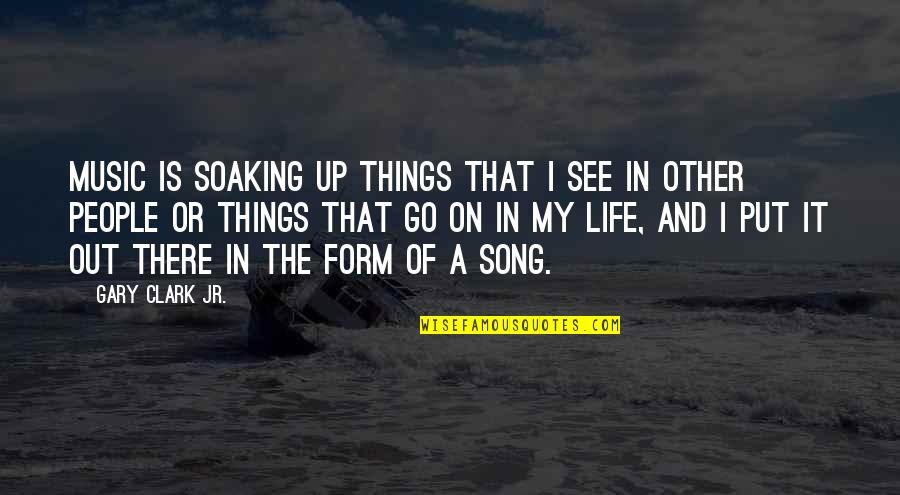 Music is soaking up things that I see in other people or things that go on in my life, and I put it out there in the form of a song. —
Gary Clark Jr.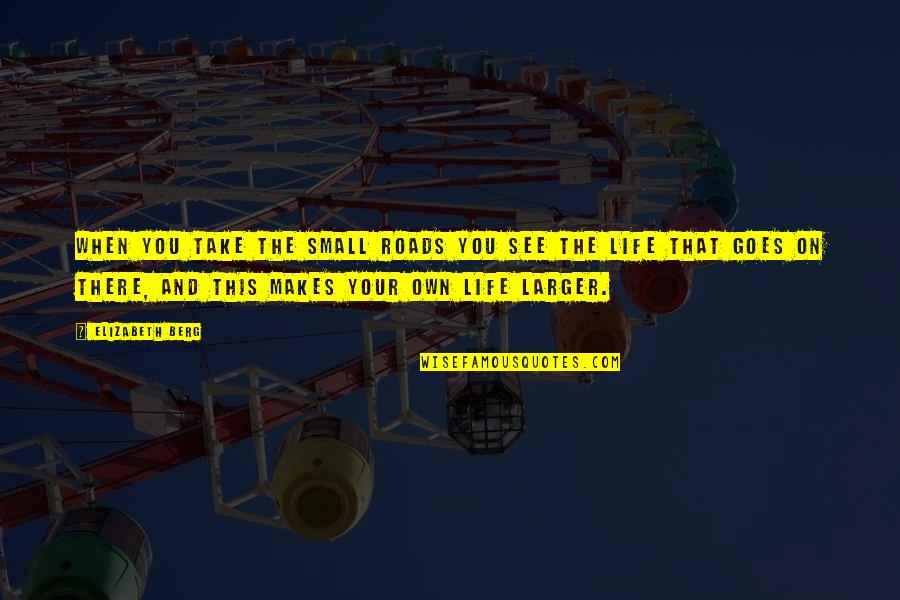 When you take the small roads you see the
life that goes on
there, and this makes your own life larger. —
Elizabeth Berg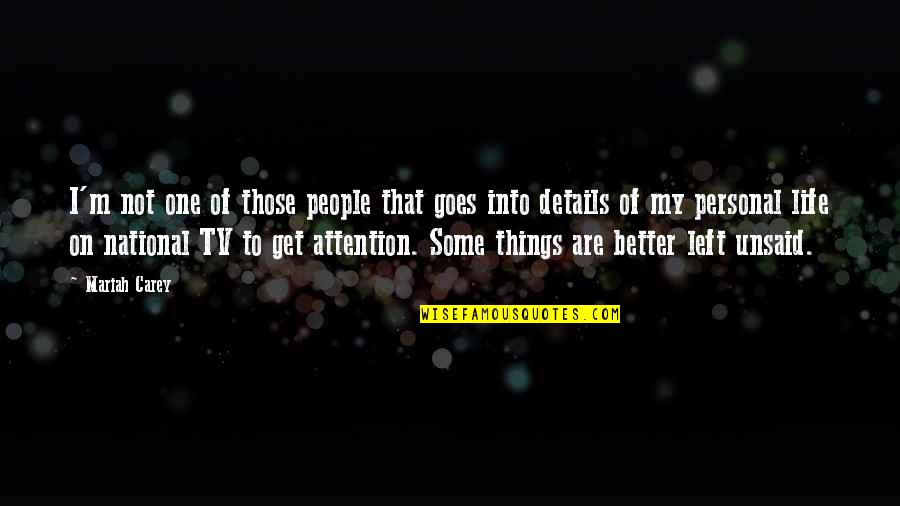 I'm not one of those people that goes into details of my personal life on national TV to get attention. Some things are better left unsaid. —
Mariah Carey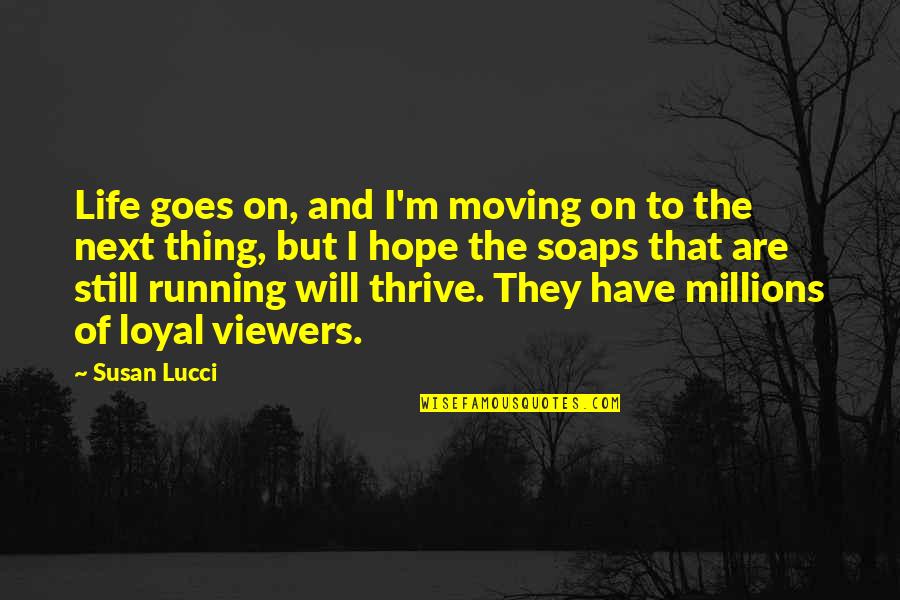 Life goes on, and I'm moving on to the next thing, but I hope the soaps that are still running will thrive. They have millions of loyal viewers. —
Susan Lucci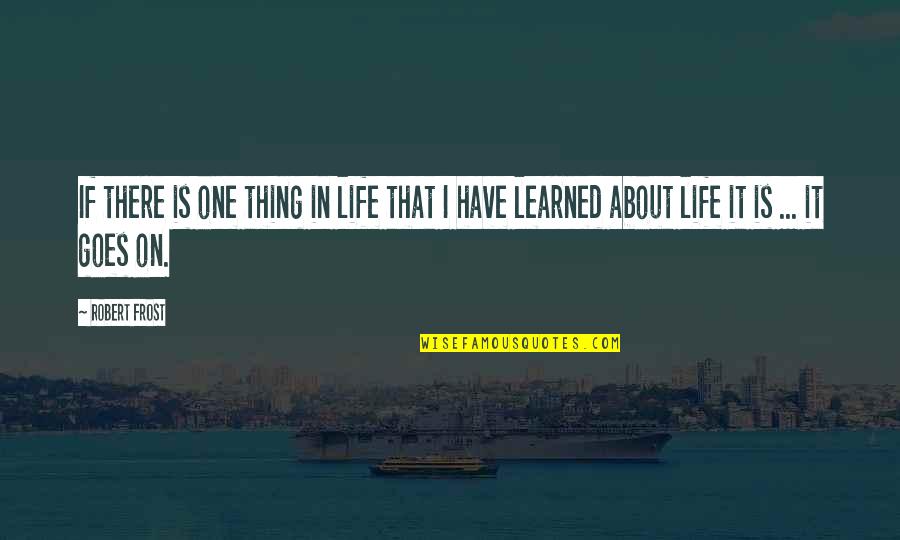 If there is one thing in life that I have learned about life it is ... it goes on. —
Robert Frost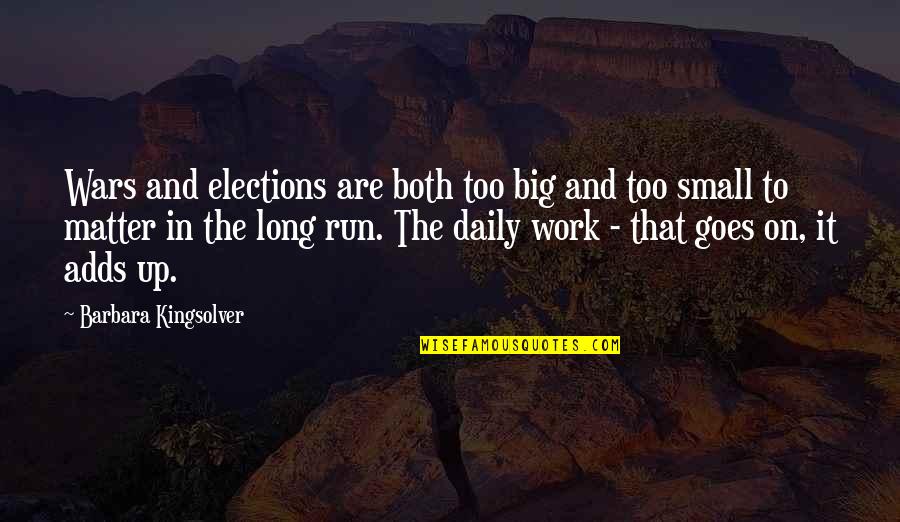 Wars and elections are both too big and too small to matter in the long run. The daily work - that goes on, it adds up. —
Barbara Kingsolver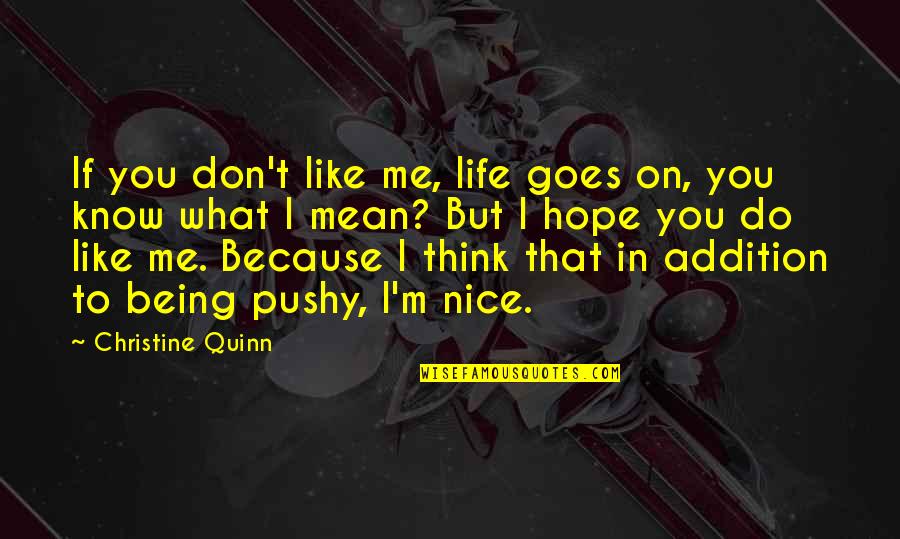 If you don't like me, life goes on, you know what I mean? But I hope you do like me. Because I think that in addition to being pushy, I'm nice. —
Christine Quinn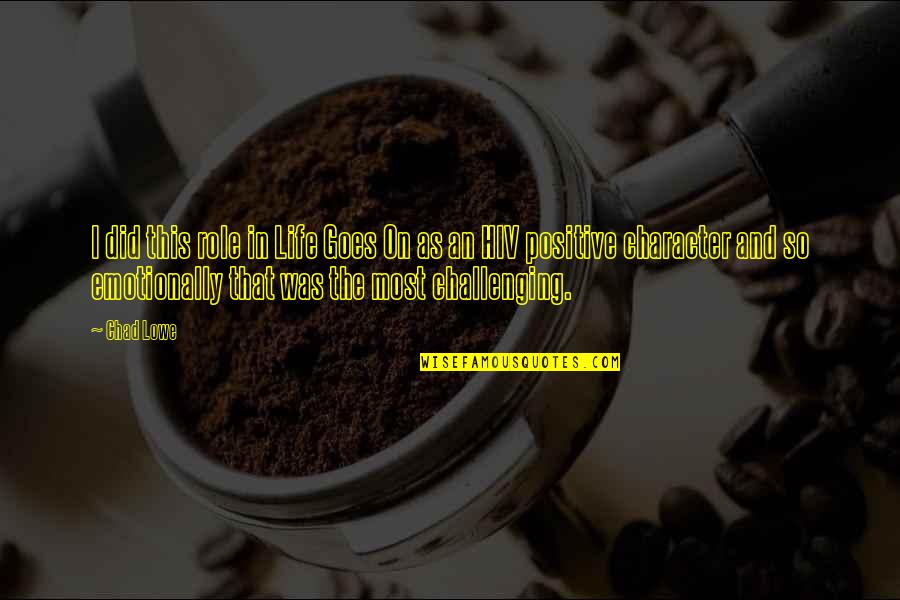 I did this role in Life Goes On as an HIV positive character and so emotionally that was the most challenging. —
Chad Lowe