Life Constant Change Quotes
Collection of top 32 famous quotes about Life Constant Change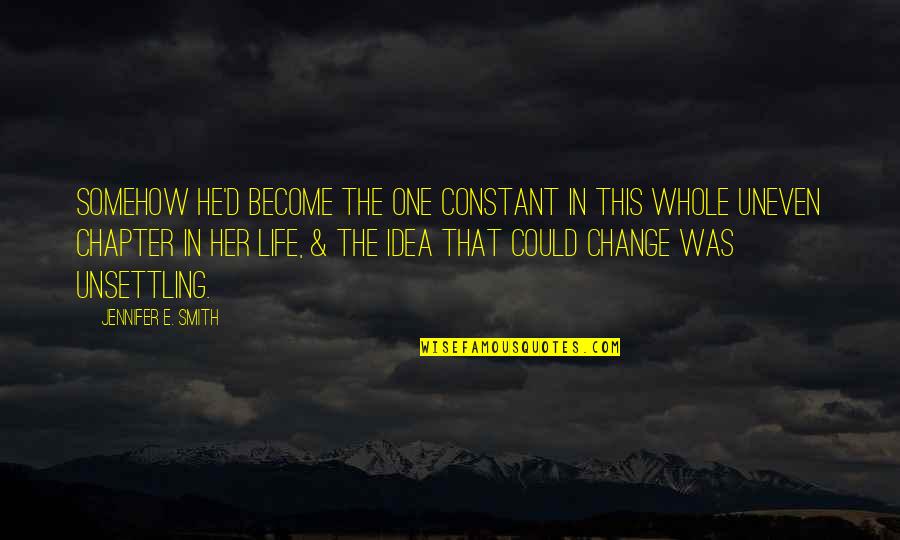 Somehow he'd become the one constant in this whole uneven chapter in her life, & the idea that could change was unsettling.
—
Jennifer E. Smith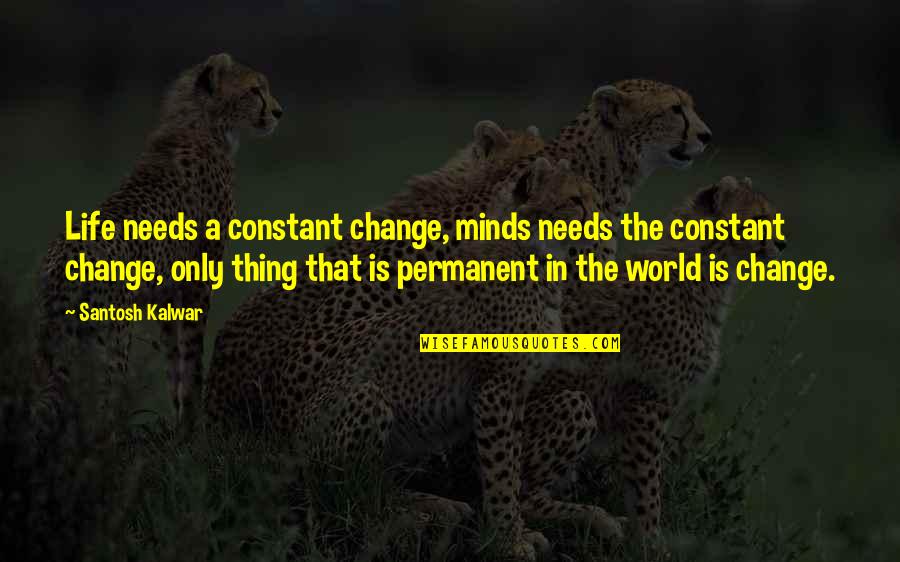 Life needs a constant change, minds needs the constant change, only thing that is permanent in the world is change.
—
Santosh Kalwar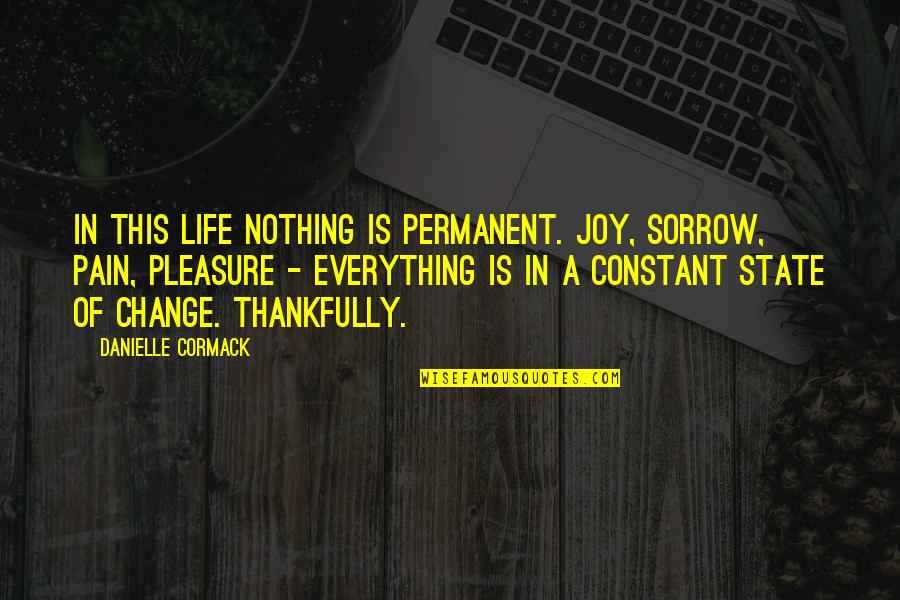 In this life nothing is permanent. Joy, sorrow, pain, pleasure - everything is in a constant state of change. Thankfully.
—
Danielle Cormack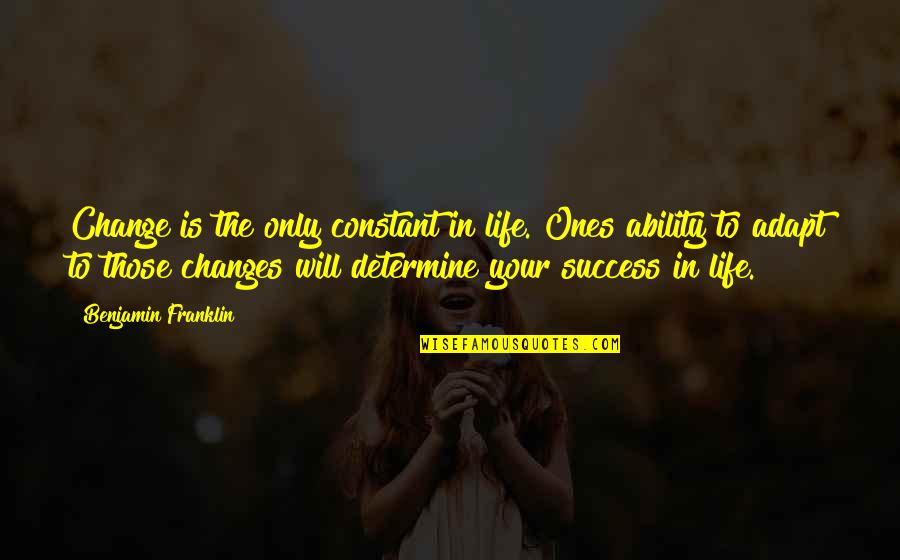 Change is the only constant in life. Ones ability to adapt to those changes will determine your success in life.
—
Benjamin Franklin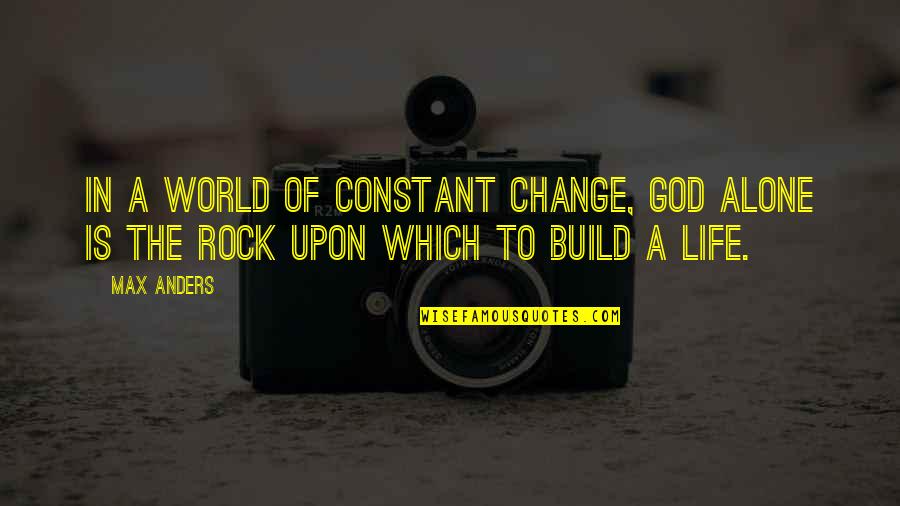 In a world of constant change, God alone is the Rock upon which to build a life.
—
Max Anders
All cultures through all time have constantly been engaged in a dance with new possibilities for life. Change is the one constant in human history.
—
Wade Davis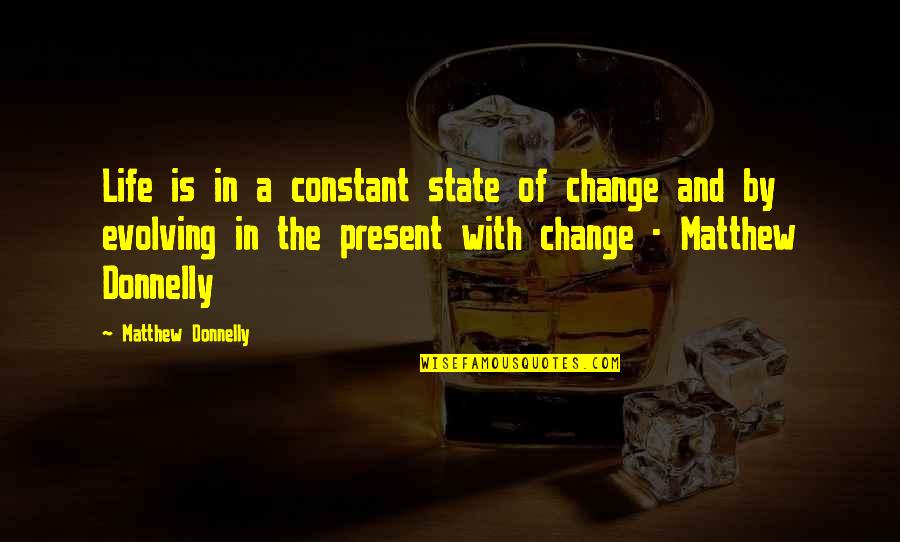 Life is in a constant state of change and by evolving in the present with change - Matthew Donnelly
—
Matthew Donnelly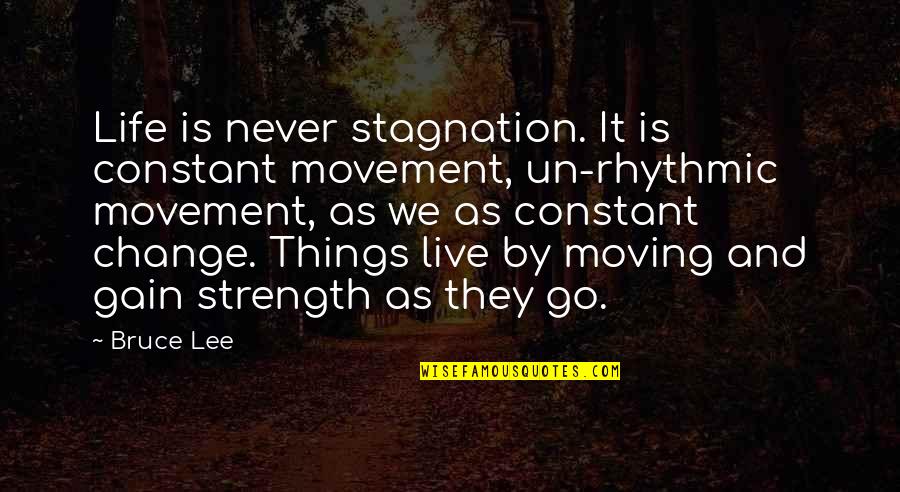 Life is never stagnation. It is constant movement, un-rhythmic movement, as we as constant change. Things live by moving and gain strength as they go.
—
Bruce Lee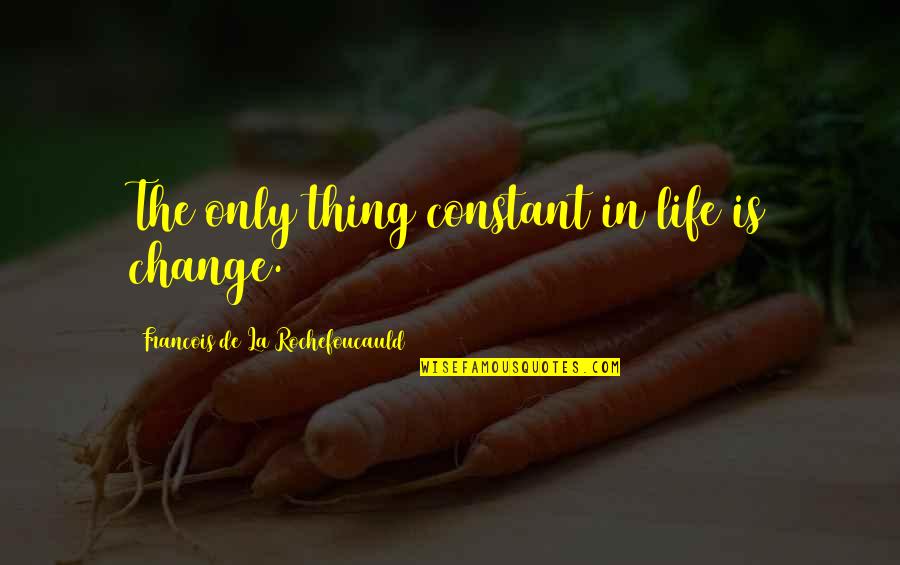 The only thing constant in life is change.
—
Francois De La Rochefoucauld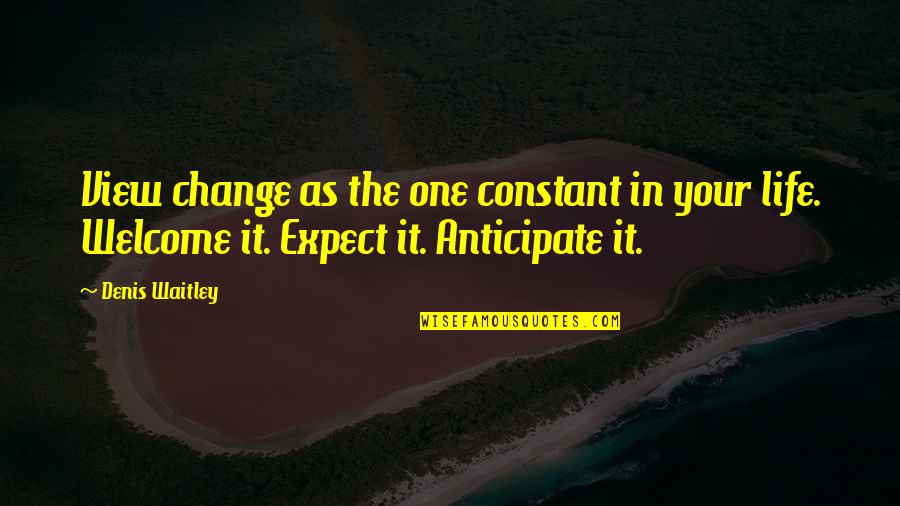 View change as the one constant in your life. Welcome it. Expect it. Anticipate it.
—
Denis Waitley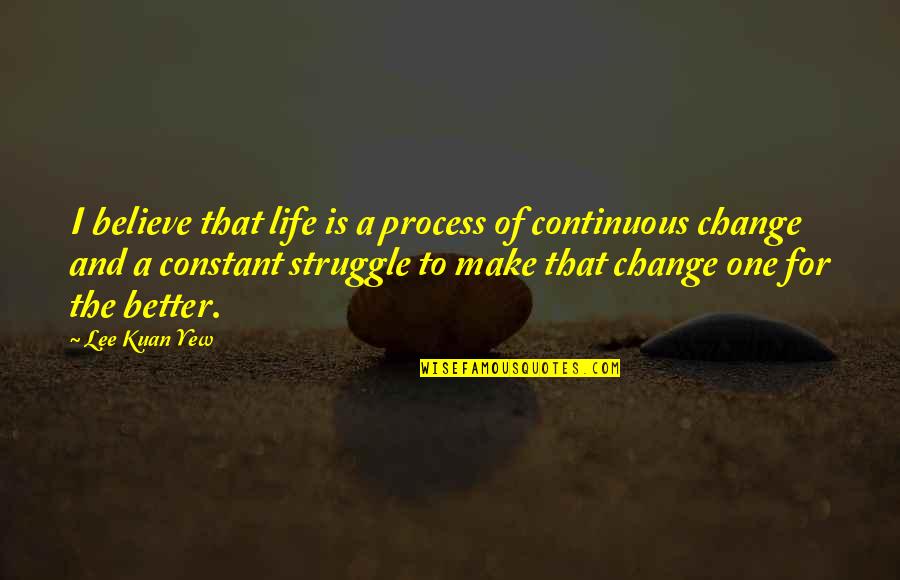 I believe that life is a process of continuous change and a constant struggle to make that change one for the better. —
Lee Kuan Yew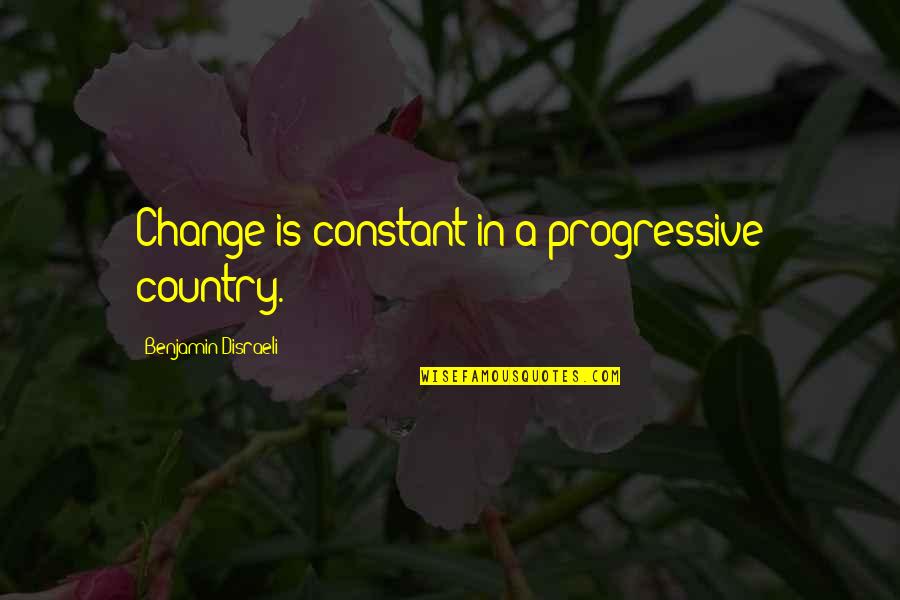 Change is constant in a progressive country. —
Benjamin Disraeli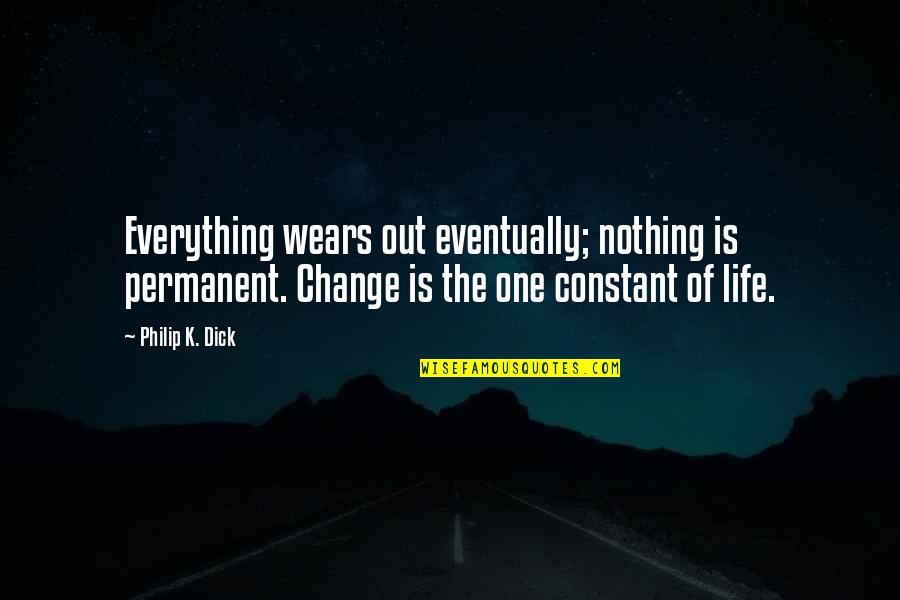 Everything wears out eventually; nothing is permanent. Change is the one constant of life. —
Philip K. Dick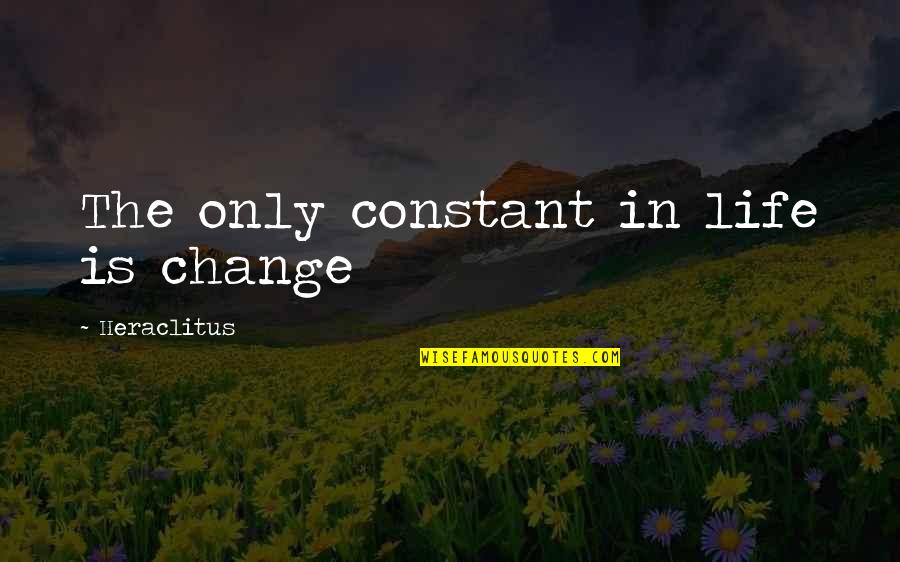 The only constant in life is change —
Heraclitus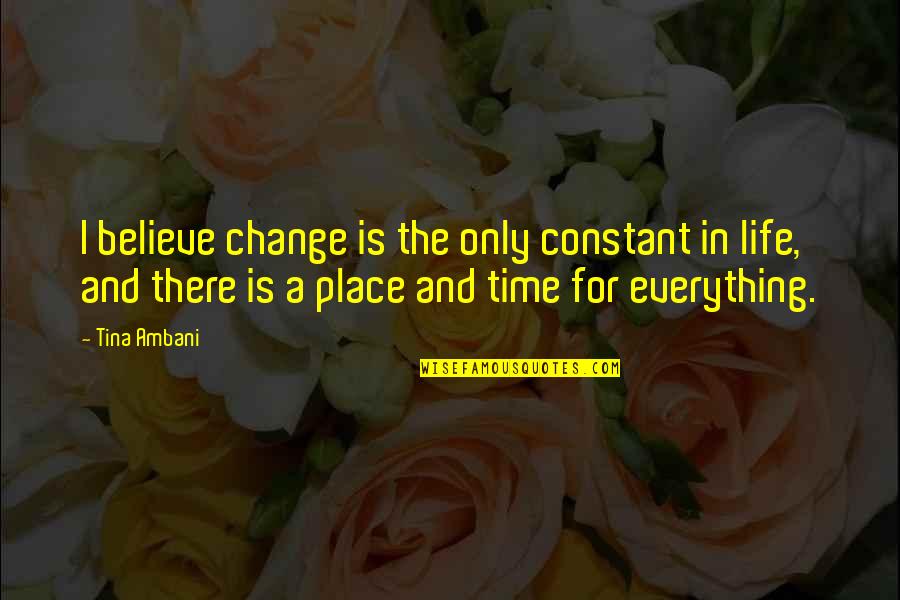 I believe change is the only constant in life, and there is a place and time for everything. —
Tina Ambani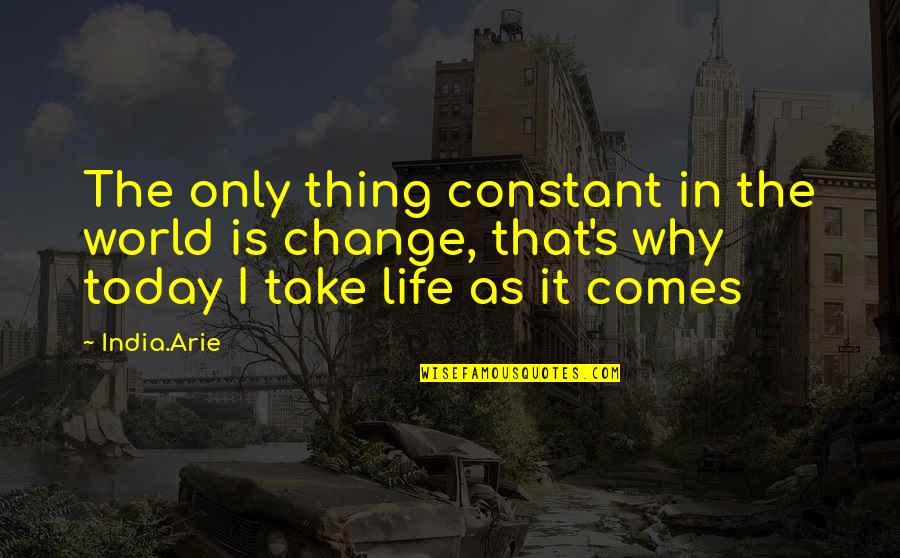 The only thing constant in the world is change, that's why today I take life as it comes —
India.Arie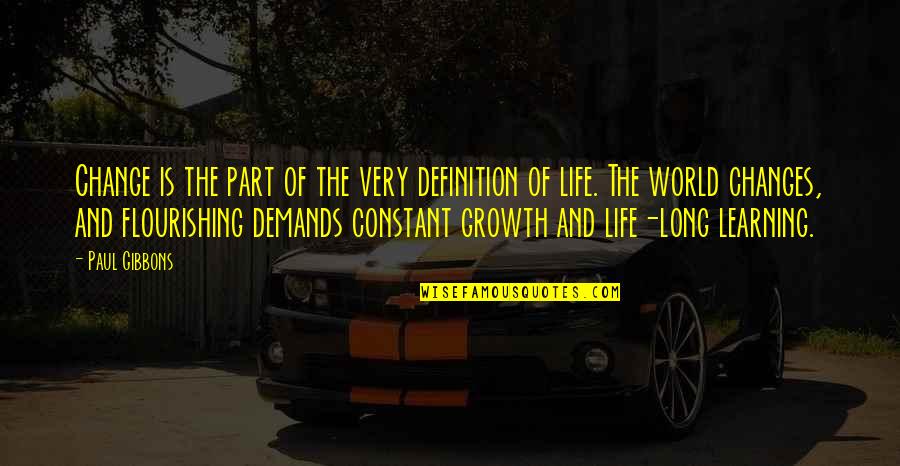 Change is the part of the very definition of life. The world changes, and flourishing demands constant growth and life-long learning. —
Paul Gibbons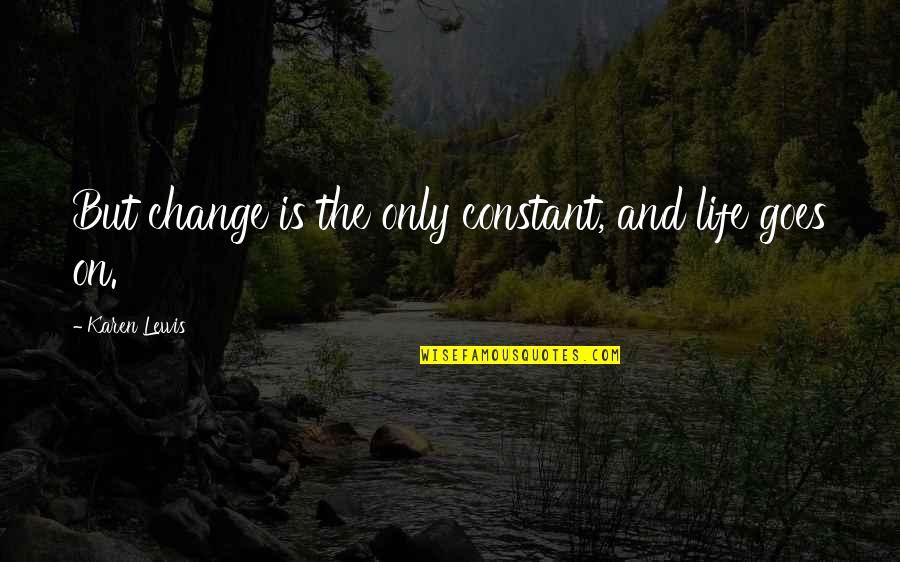 But change is the only constant, and life goes on. —
Karen Lewis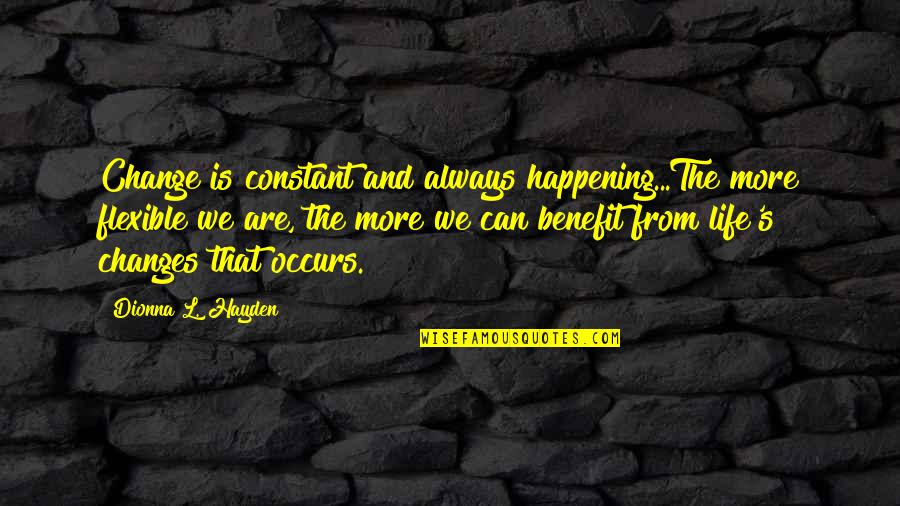 Change is constant and always happening...The more flexible we are, the more we can benefit from life's changes that occurs. —
Dionna L. Hayden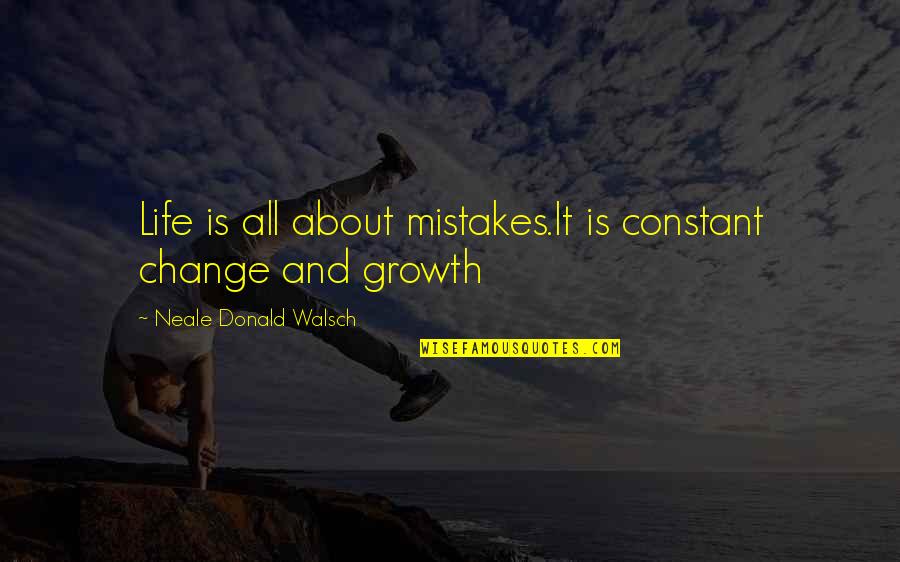 Life is all about mistakes.It is constant change and growth —
Neale Donald Walsch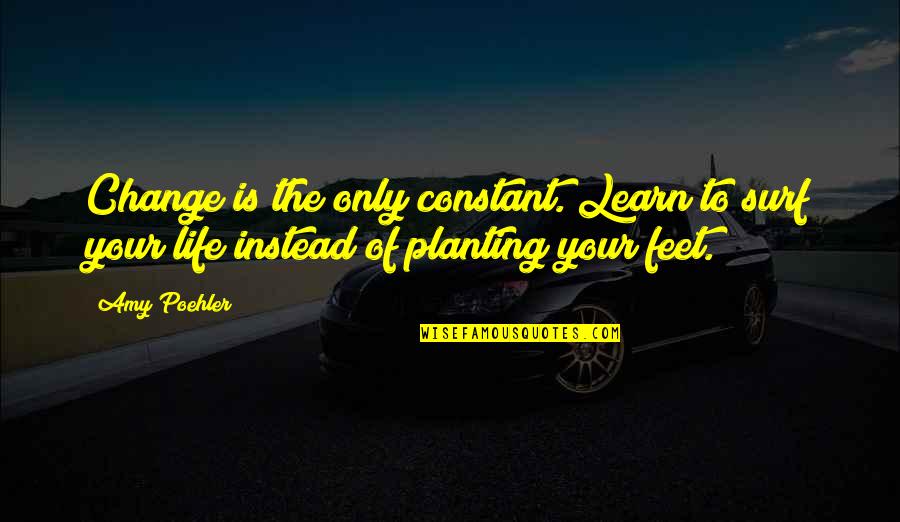 Change is the only constant. Learn to surf your life instead of planting your feet. —
Amy Poehler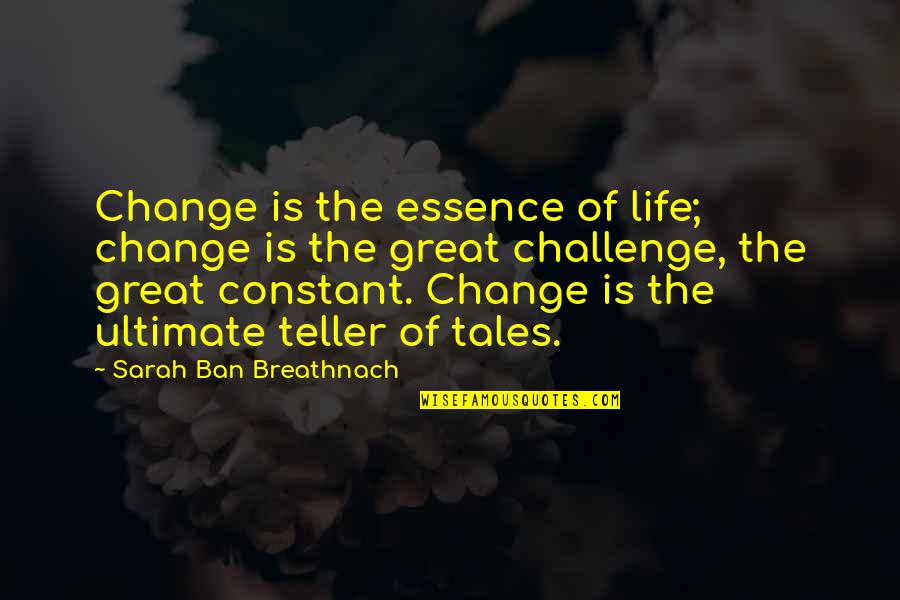 Change is the essence of life; change is the great challenge, the great constant. Change is the ultimate teller of tales. —
Sarah Ban Breathnach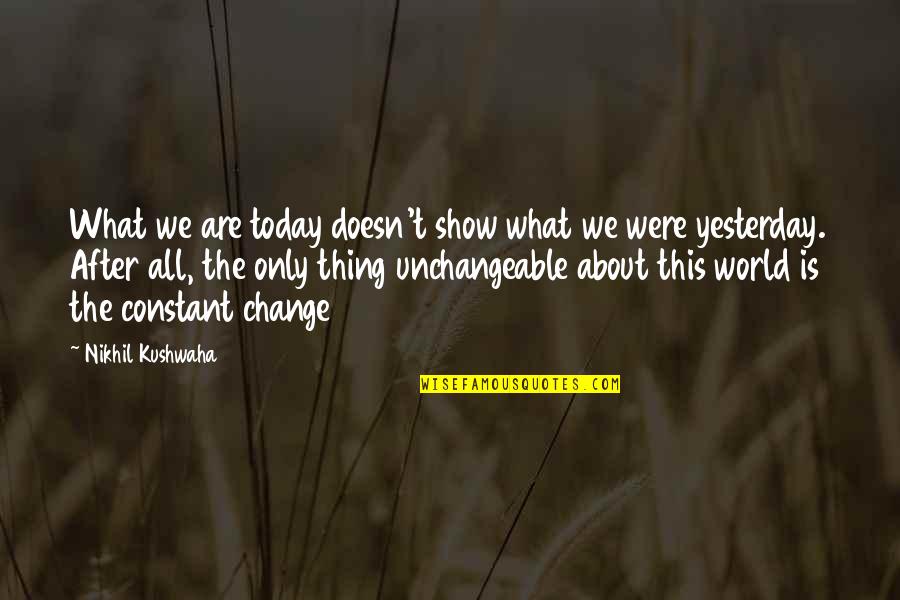 What we are today doesn't show what we were yesterday. After all, the only thing unchangeable about this world is the constant change —
Nikhil Kushwaha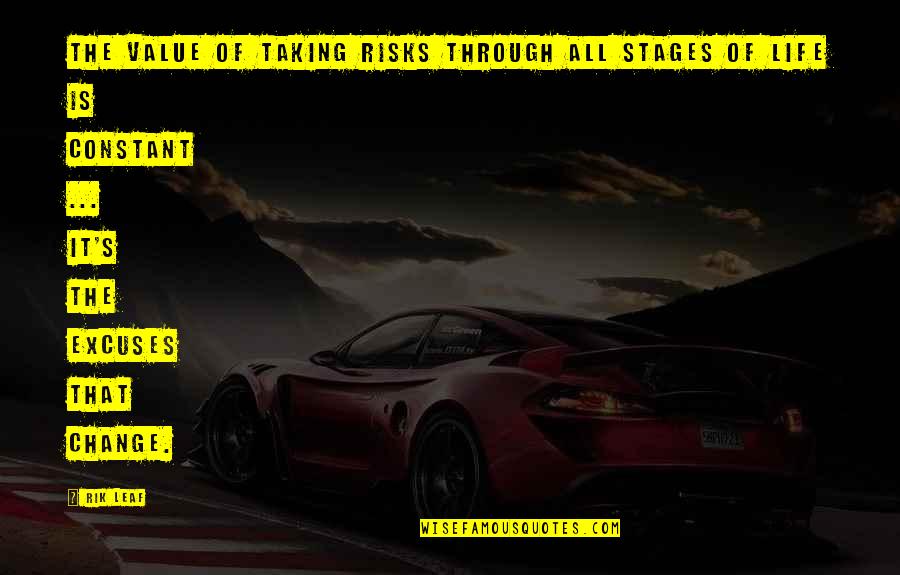 The value of taking risks through all stages of life is constant ... it's the excuses that change. —
Rik Leaf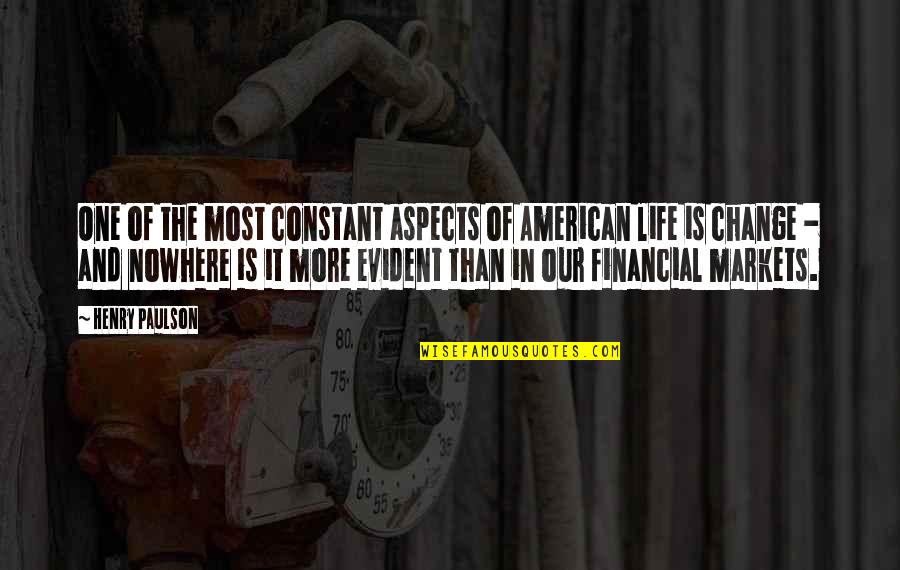 One of the most constant aspects of American life is change - and nowhere is it more evident than in our financial markets. —
Henry Paulson
Change is inevitable! Repentance is the Christian constant! —
Gary Rohrmayer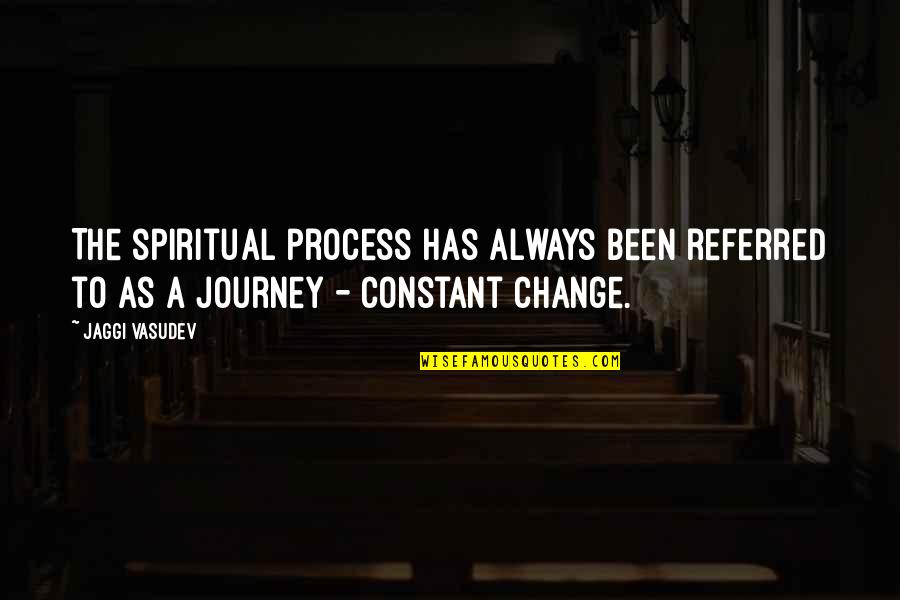 The spiritual process has always been referred to as a journey - constant change. —
Jaggi Vasudev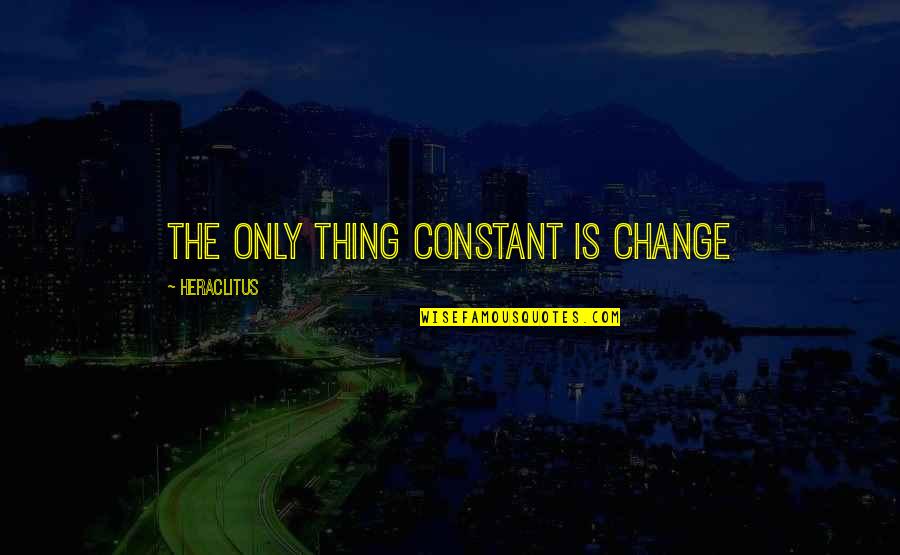 The only thing constant is change —
Heraclitus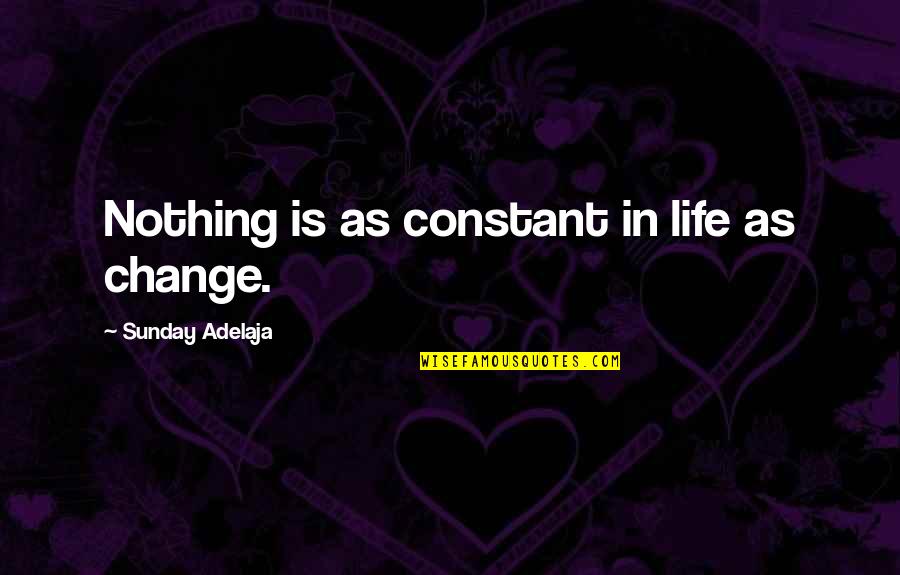 Nothing is as constant in life as change. —
Sunday Adelaja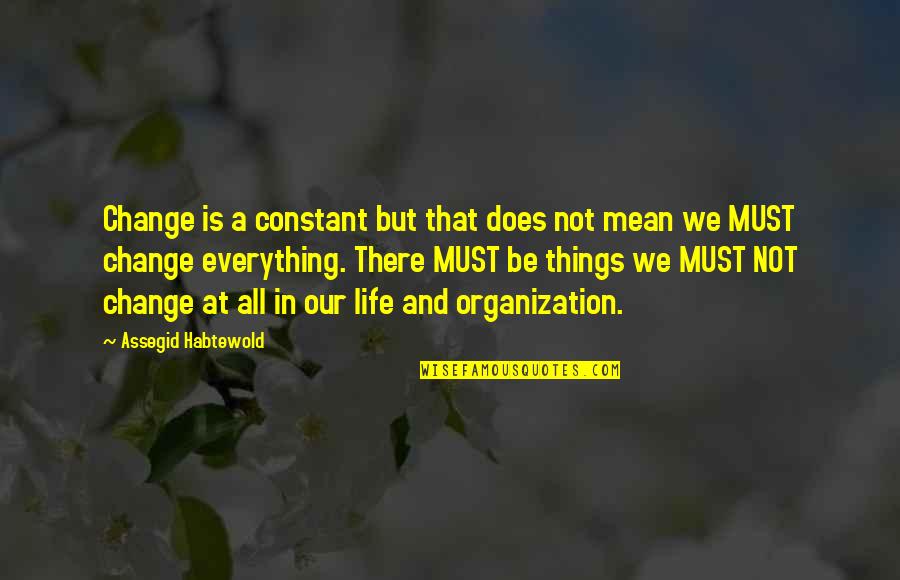 Change is a constant but that does not mean we MUST change everything. There MUST be things we MUST NOT change at all in our life and organization. —
Assegid Habtewold
Remember that the only constant in life is change. —
Gautama Buddha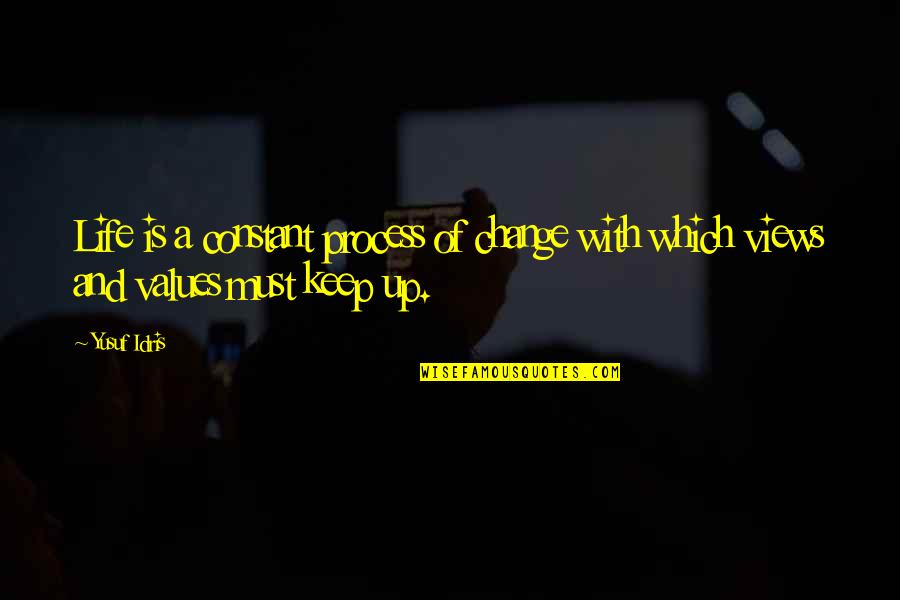 Life is a constant process of change with which views and values must keep up. —
Yusuf Idris