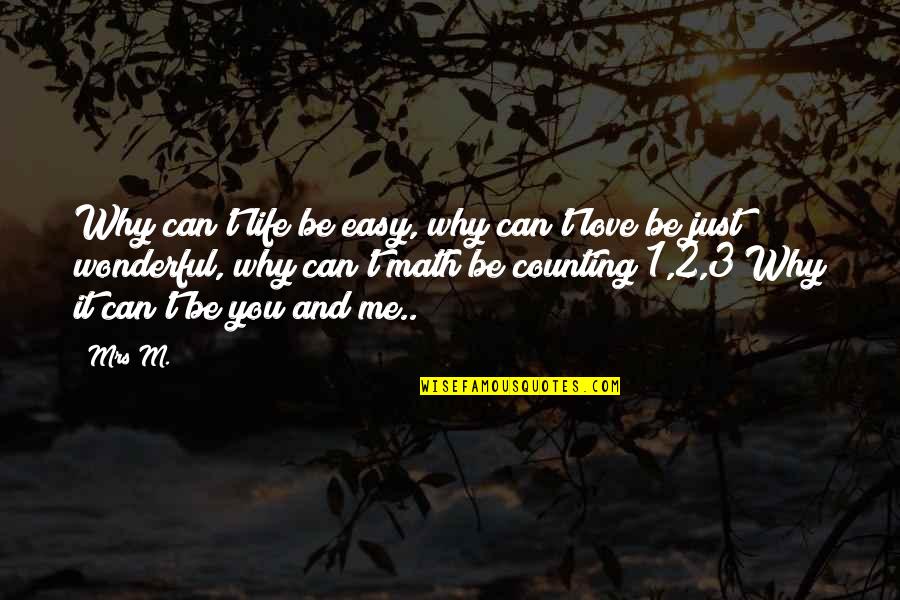 Why can't life be easy, why can't love be just wonderful, why can't math be counting 1,2,3 Why it can't be you and me..?
—
Mrs M.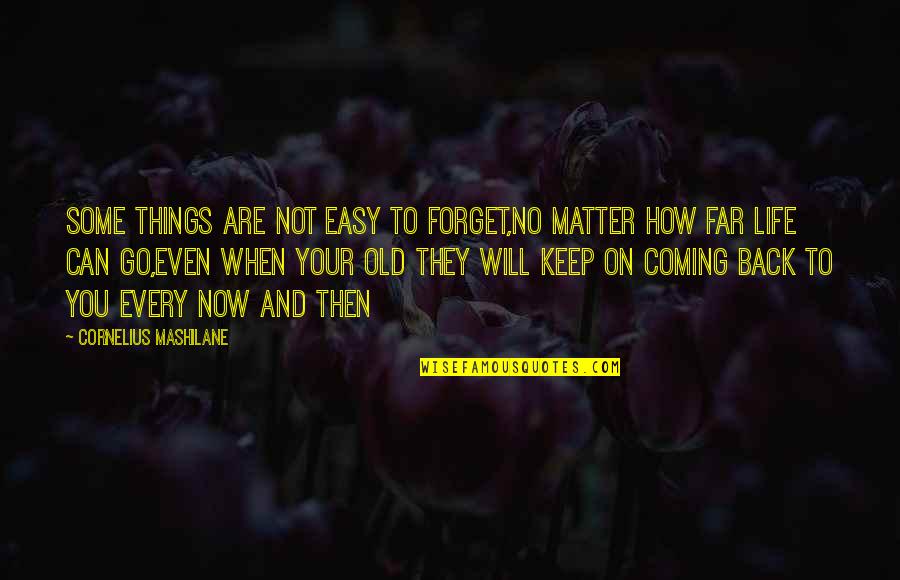 Some things are not easy to forget,no matter how far life can go,even when your old they will keep on coming back to you every now and then
—
Cornelius Mashilane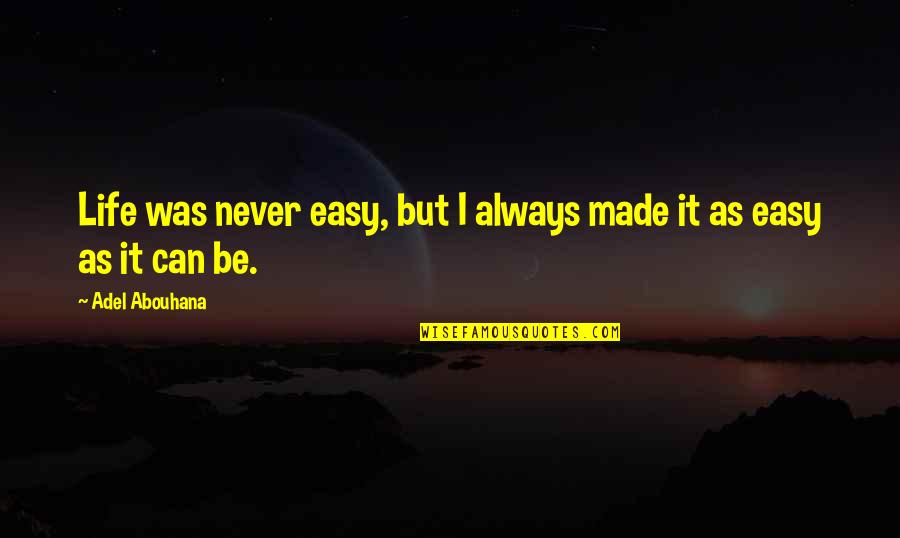 Life was never easy, but I always made it as easy as it can be.
—
Adel Abouhana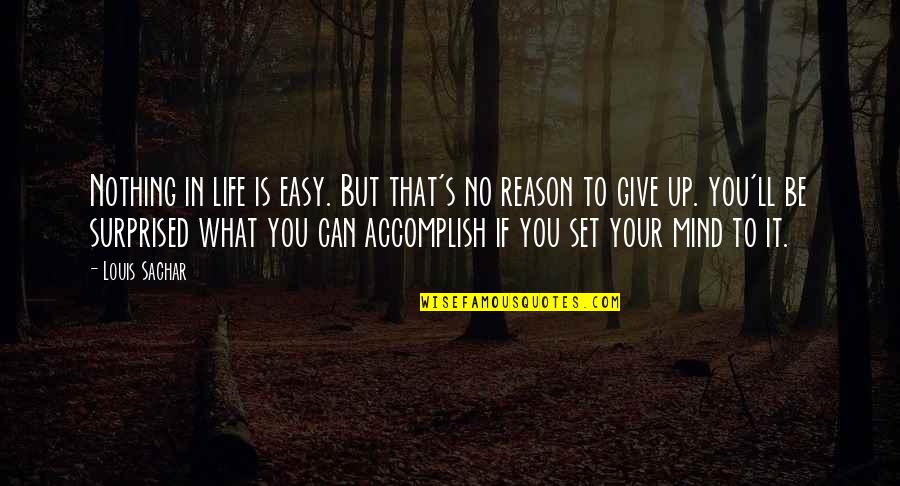 Nothing in life is easy. But that's no reason to give up. you'll be surprised what you can accomplish if you set your mind to it.
—
Louis Sachar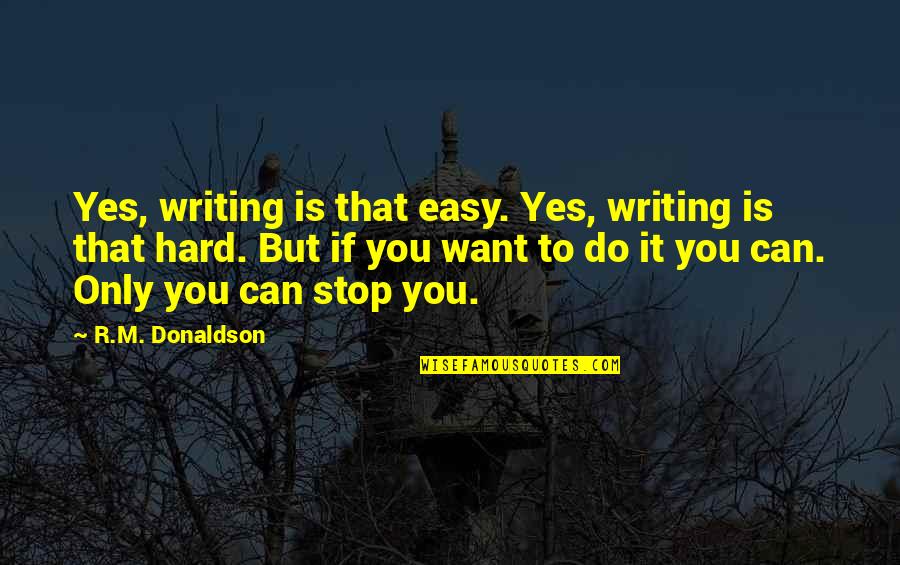 Yes, writing is that easy. Yes, writing is that hard. But if you want to do it you can. Only you can stop you.
—
R.M. Donaldson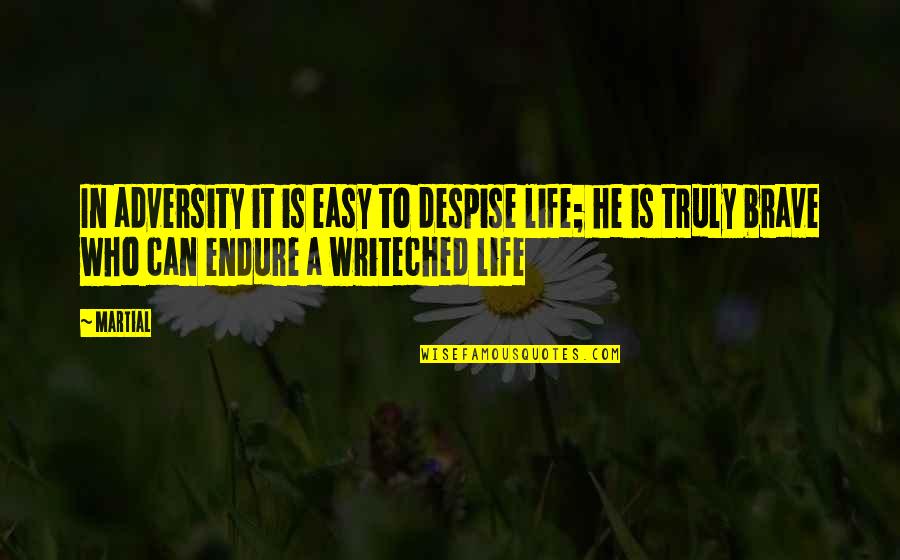 In adversity it is easy to despise life; he is truly brave who can endure a writeched life
—
Martial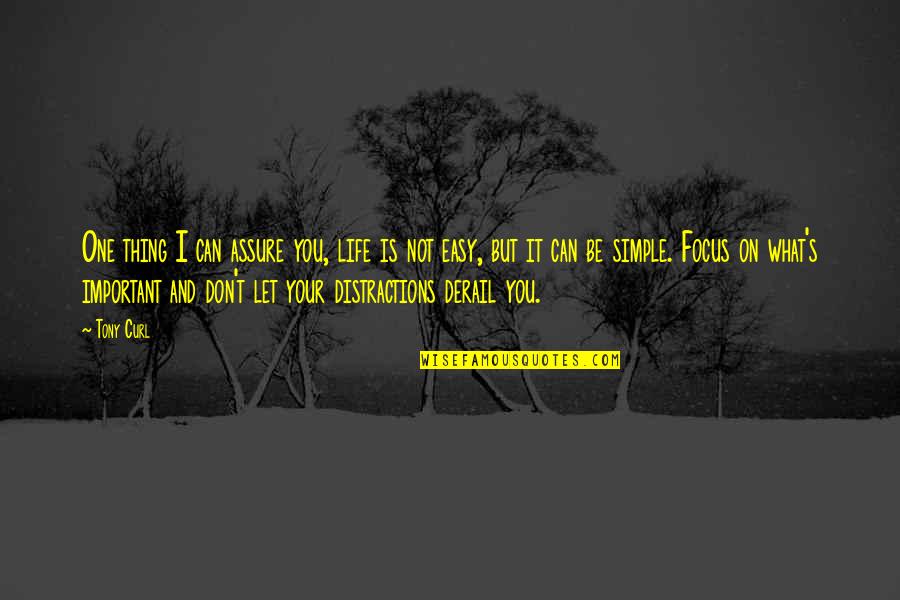 One thing I can assure you, life is not easy, but it can be simple. Focus on what's important and don't let your distractions derail you.
—
Tony Curl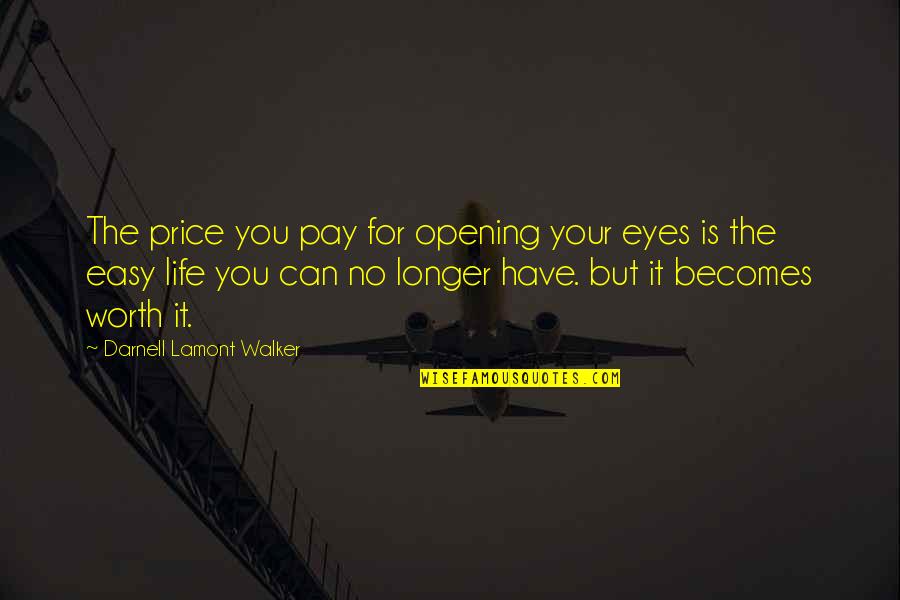 The price you pay for opening your eyes is the easy life you can no longer have. but it becomes worth it.
—
Darnell Lamont Walker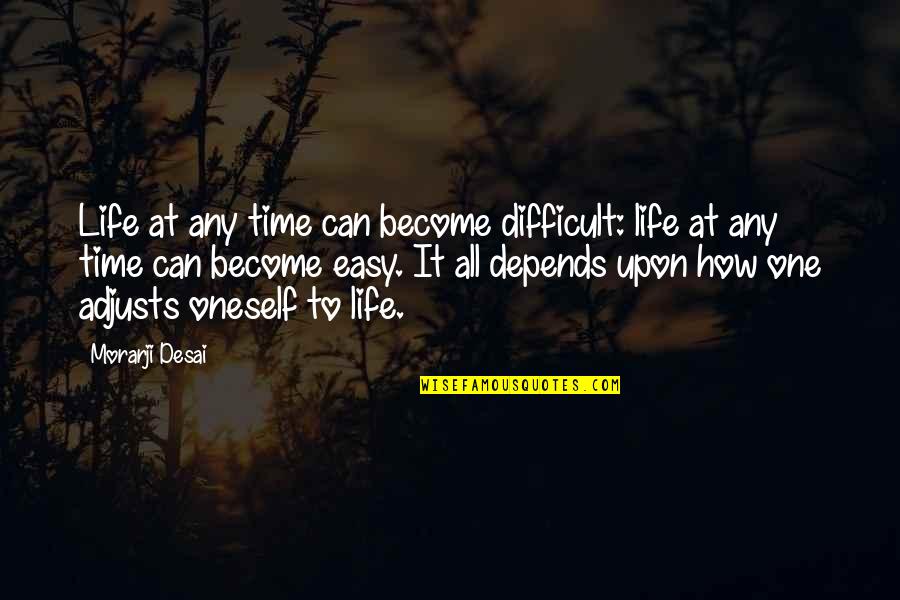 Life at any time can become difficult: life at any time can become easy. It all depends upon how one adjusts oneself to life.
—
Morarji Desai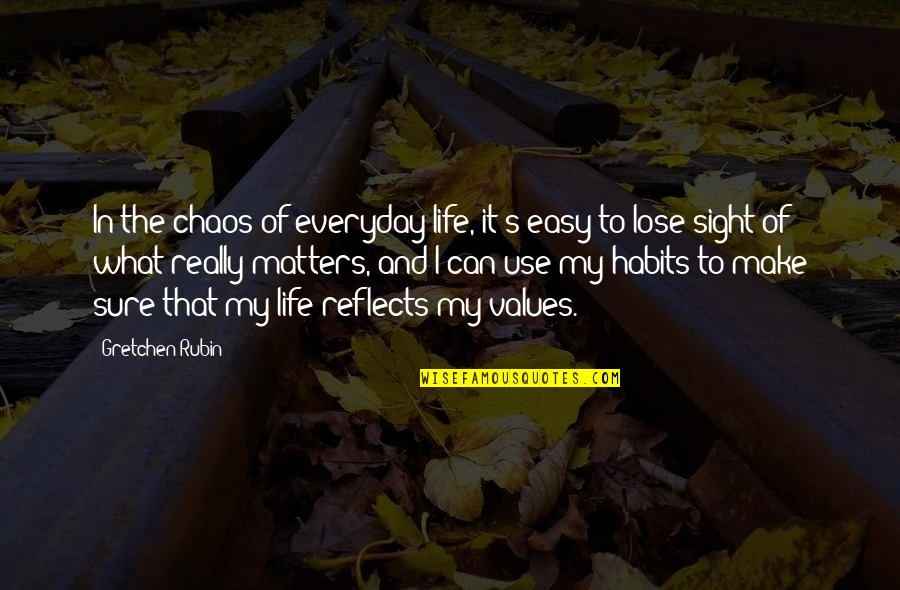 In the chaos of everyday life, it's easy to lose sight of what really matters, and I can use my habits to make sure that my life reflects my values.
—
Gretchen Rubin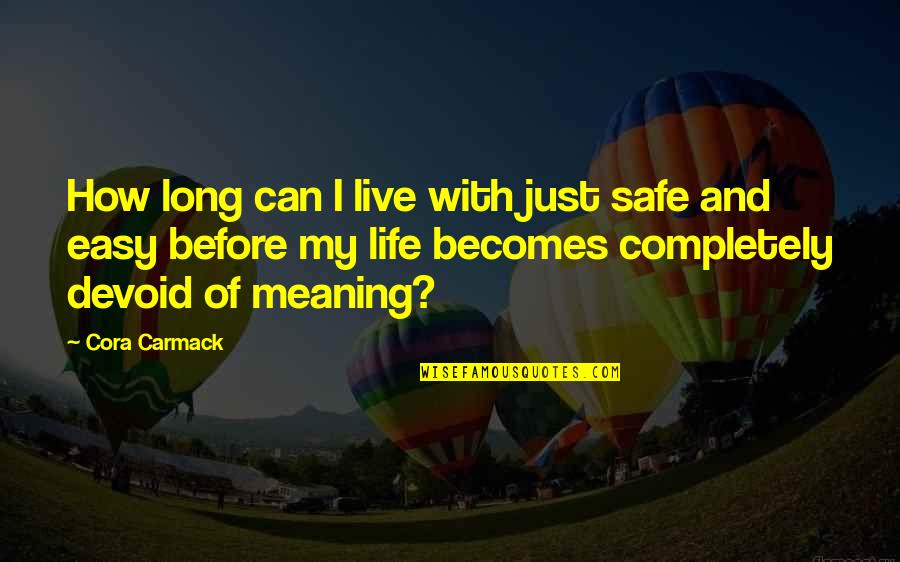 How long can I live with just safe and easy before my life becomes completely devoid of meaning? —
Cora Carmack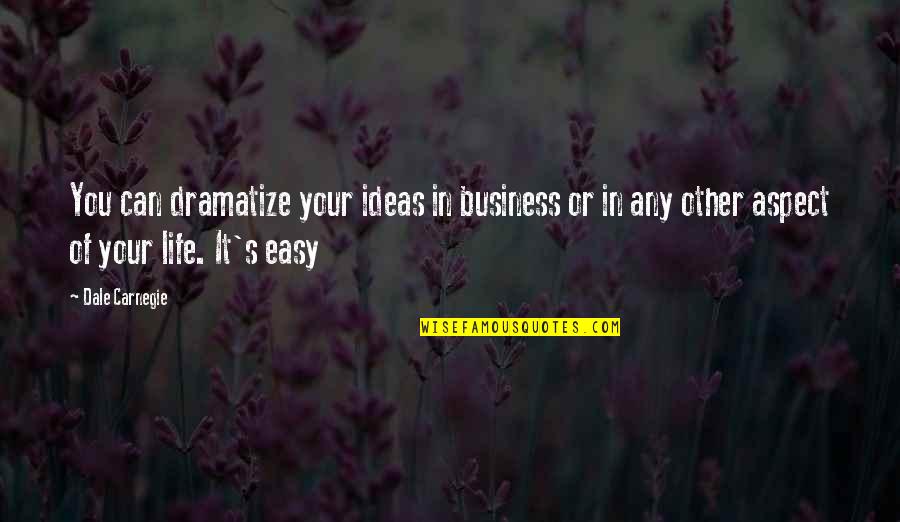 You can dramatize your ideas in business or in any other aspect of your life. It's easy —
Dale Carnegie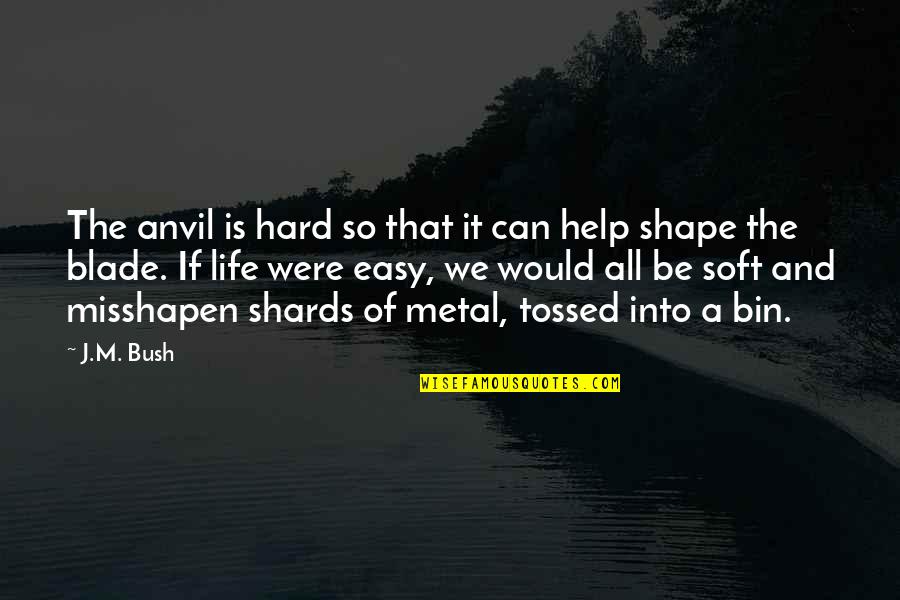 The anvil is hard so that it can help shape the blade. If life were easy, we would all be soft and misshapen shards of metal, tossed into a bin. —
J.M. Bush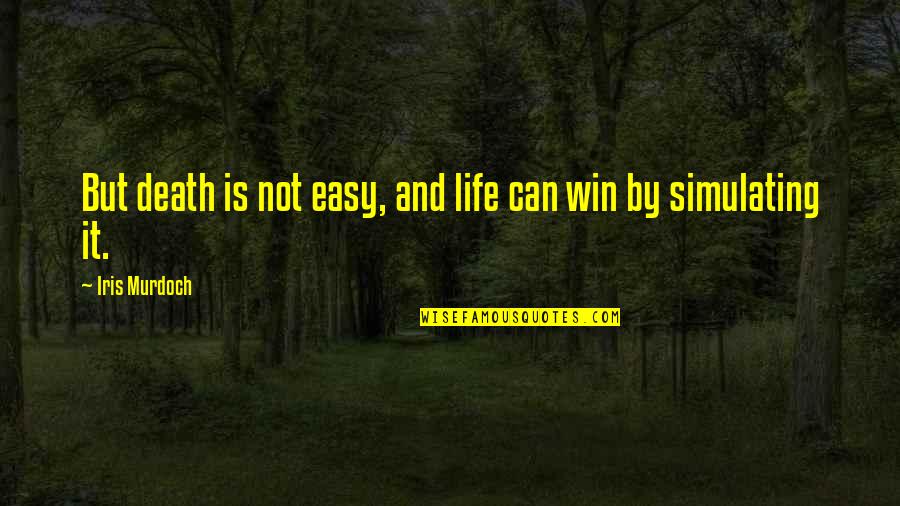 But death is not easy, and life can win by simulating it. —
Iris Murdoch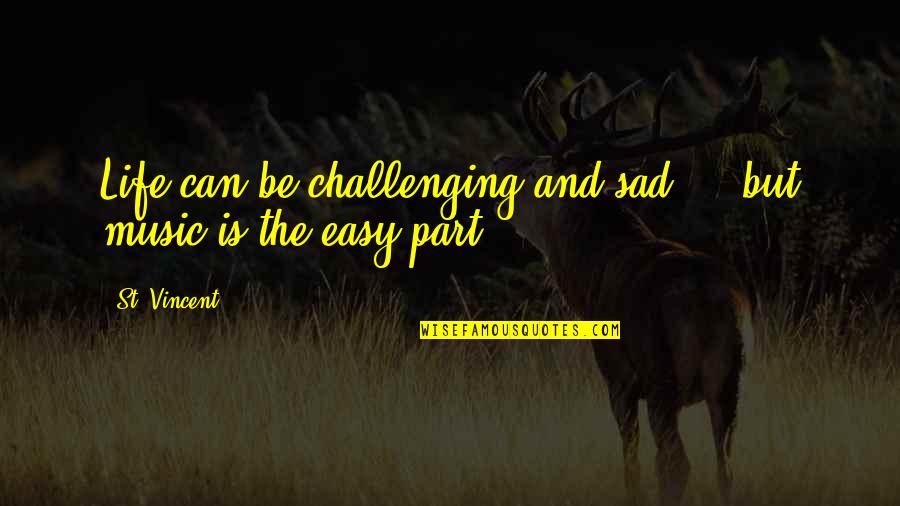 Life can be challenging and sad ... but music is the easy part. —
St. Vincent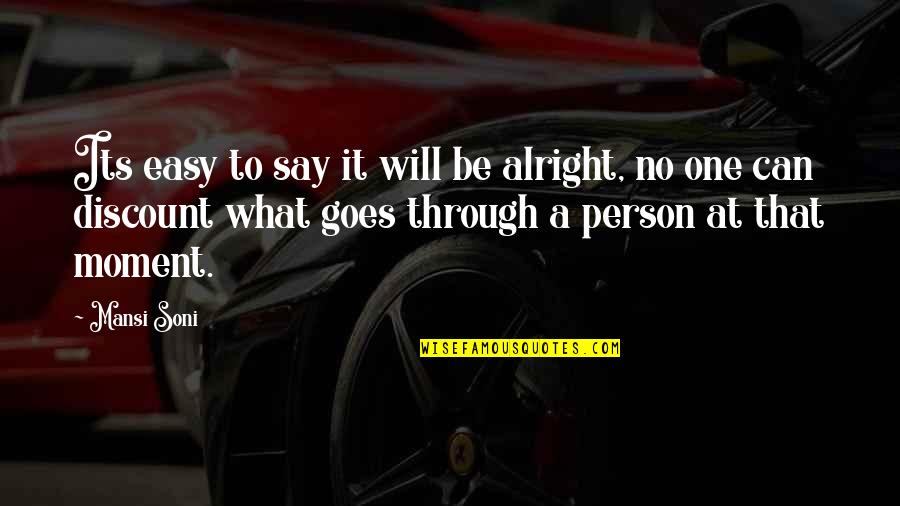 Its easy to say it will be alright, no one can discount what goes through a person at that moment. —
Mansi Soni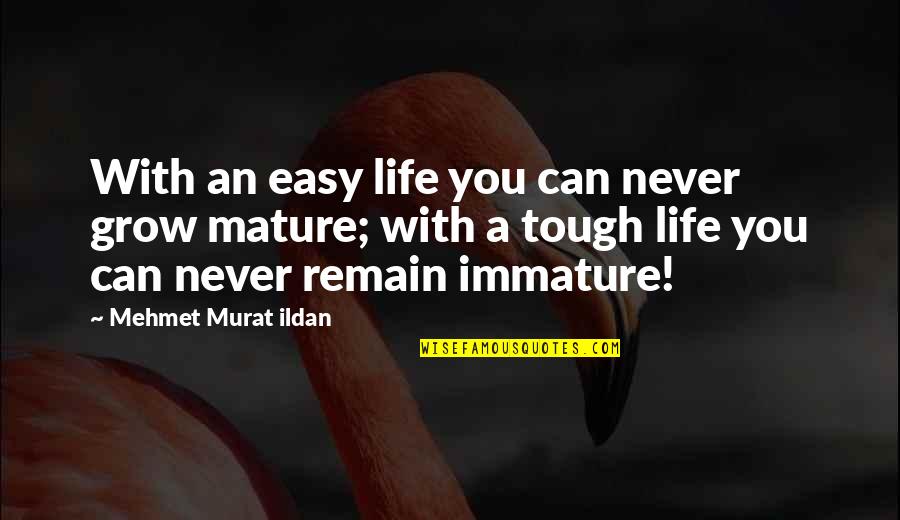 With an easy life you can never grow mature; with a tough life you can never remain immature! —
Mehmet Murat Ildan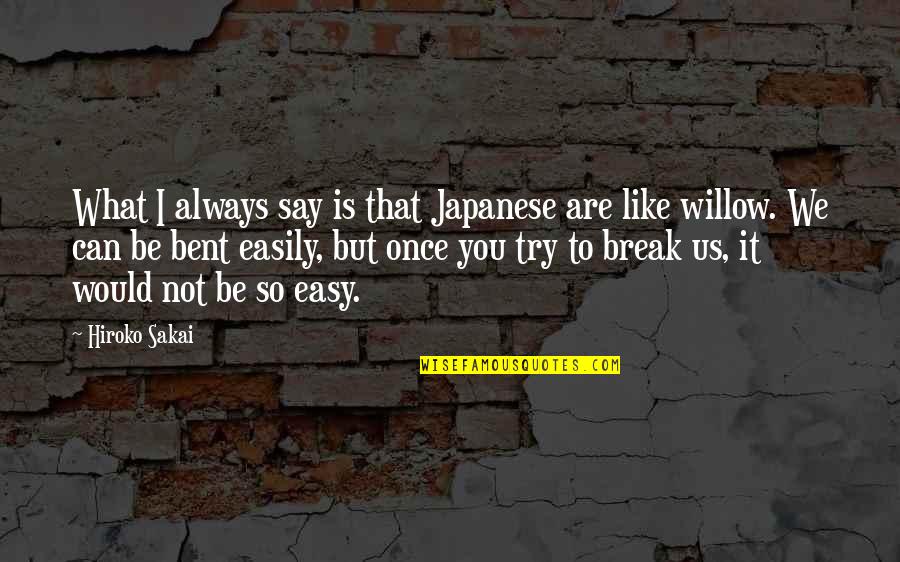 What I always say is that Japanese are like willow. We can be bent easily, but once you try to break us, it would not be so easy. —
Hiroko Sakai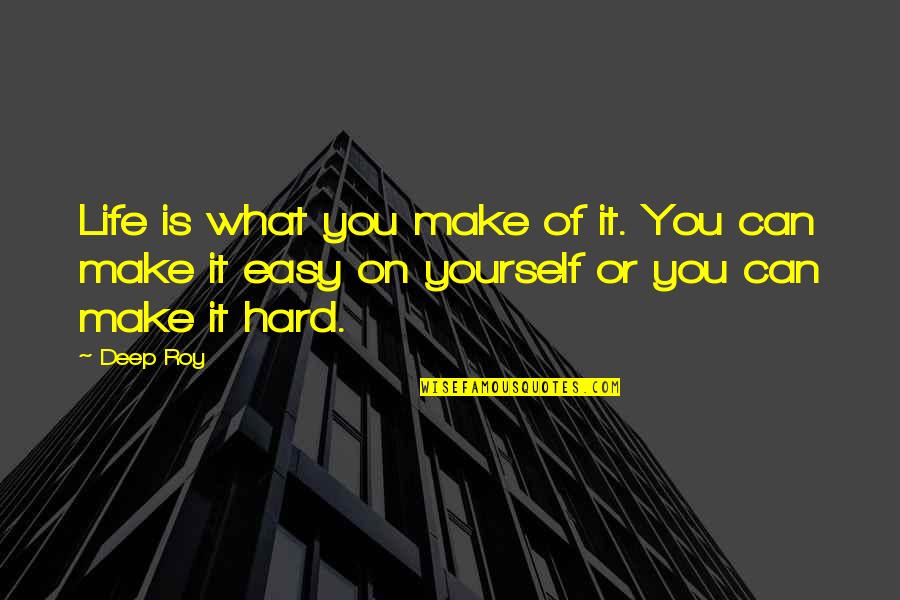 Life is what you make of it. You can make it easy on yourself or you can make it hard. —
Deep Roy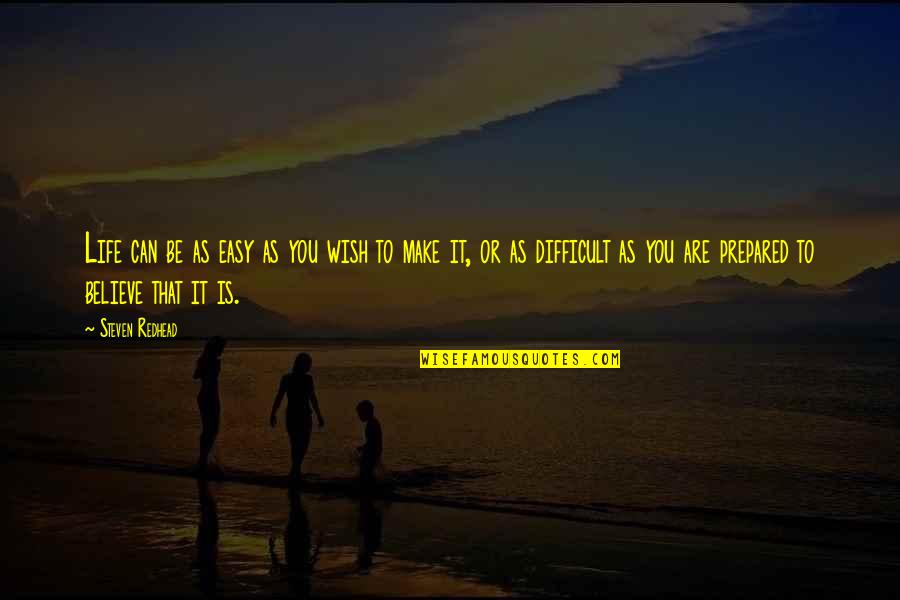 Life can be as easy as you wish to make it, or as difficult as you are prepared to believe that it is. —
Steven Redhead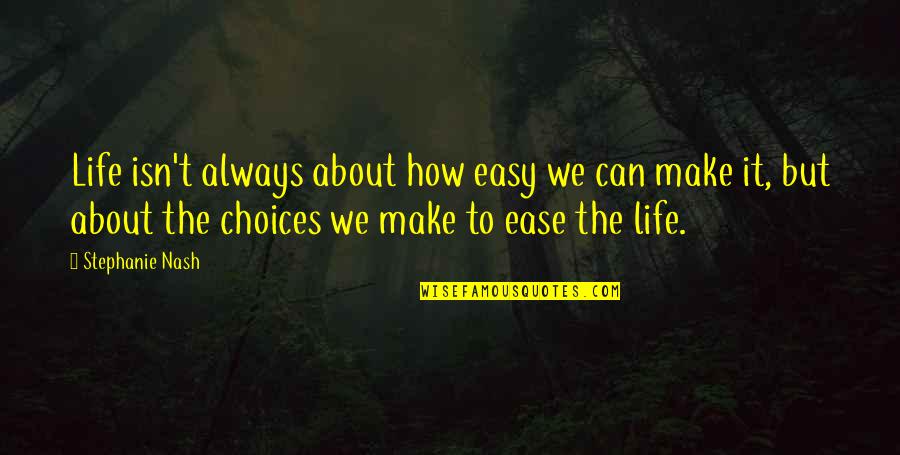 Life isn't always about how easy we can make it, but about the choices we make to ease the life. —
Stephanie Nash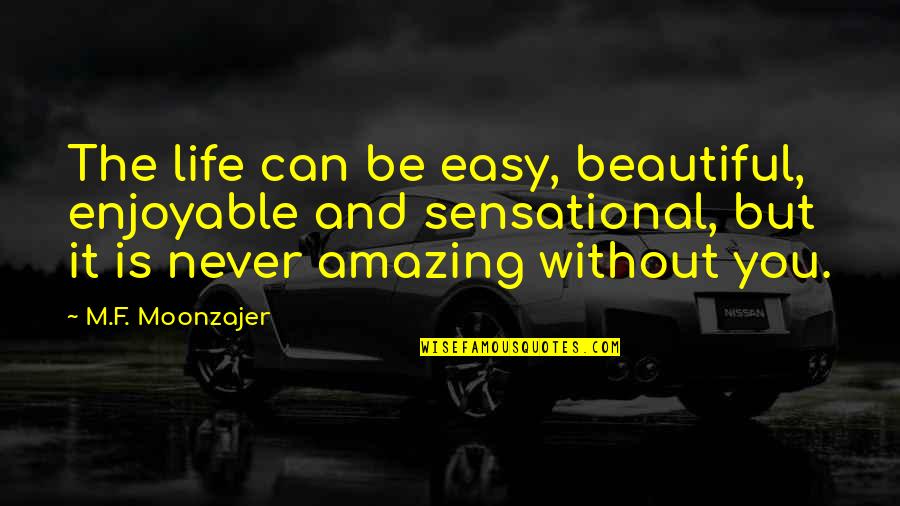 The
life can be easy
, beautiful, enjoyable and sensational, but it is never amazing without you. —
M.F. Moonzajer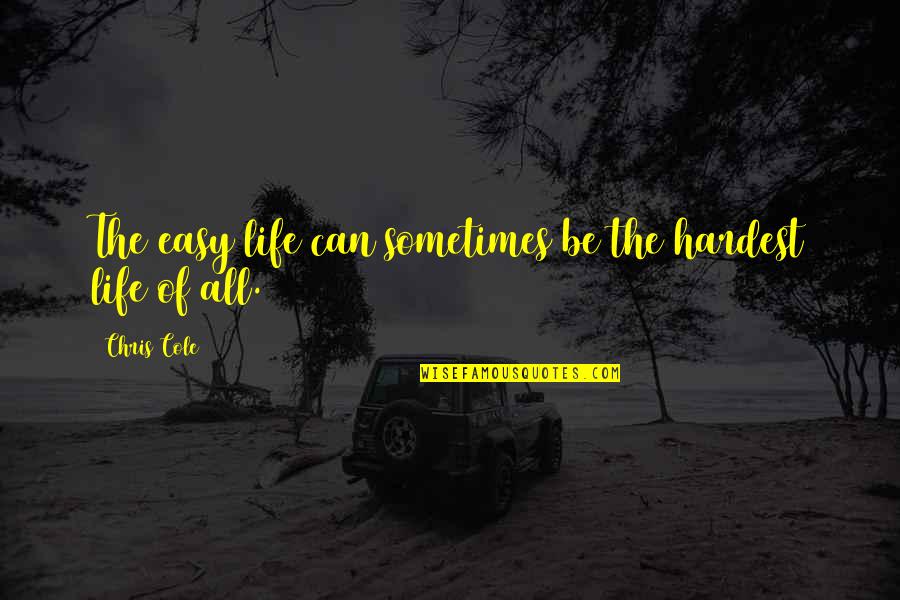 The easy life can sometimes be the hardest life of all. —
Chris Cole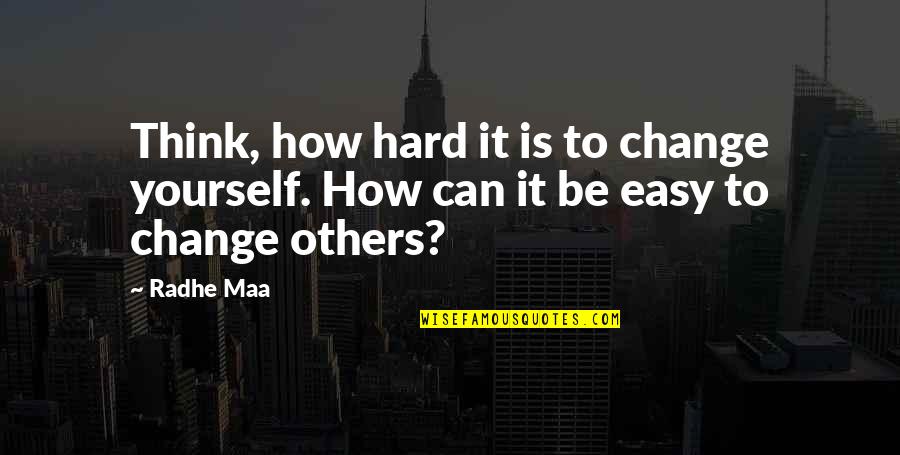 Think, how hard it is to change yourself. How can it be easy to change others? —
Radhe Maa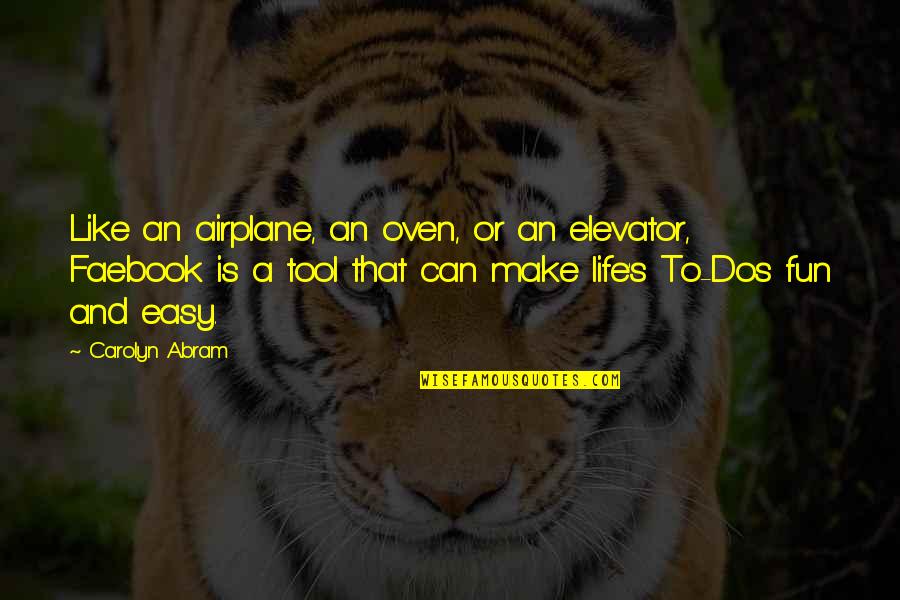 Like an airplane, an oven, or an elevator, Faebook is a tool that can make life's To-Dos fun and easy. —
Carolyn Abram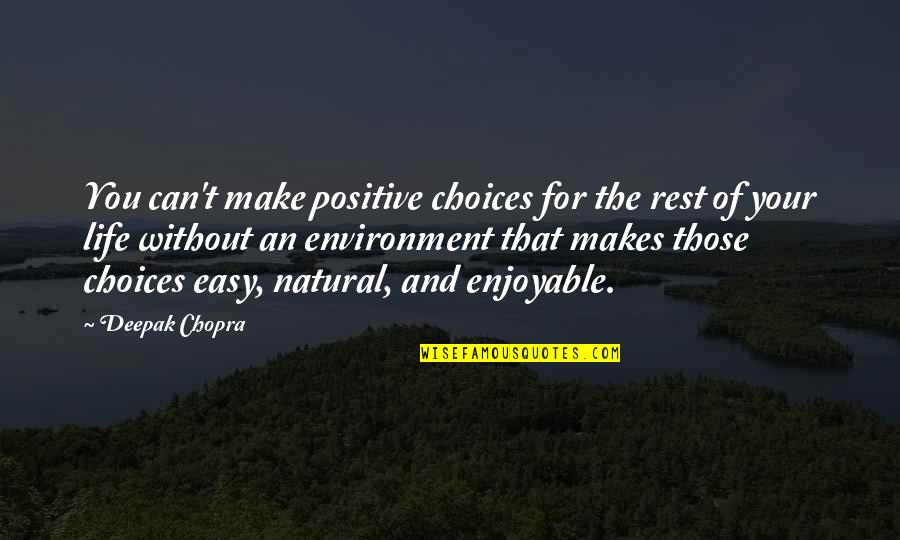 You can't make positive choices for the rest of your life without an environment that makes those choices easy, natural, and enjoyable. —
Deepak Chopra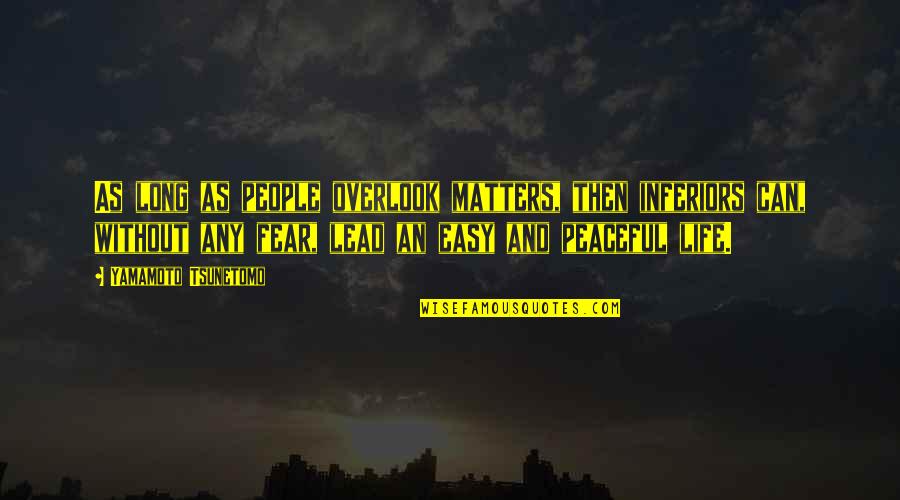 As long as people overlook matters, then inferiors can, without any fear, lead an easy and peaceful life. —
Yamamoto Tsunetomo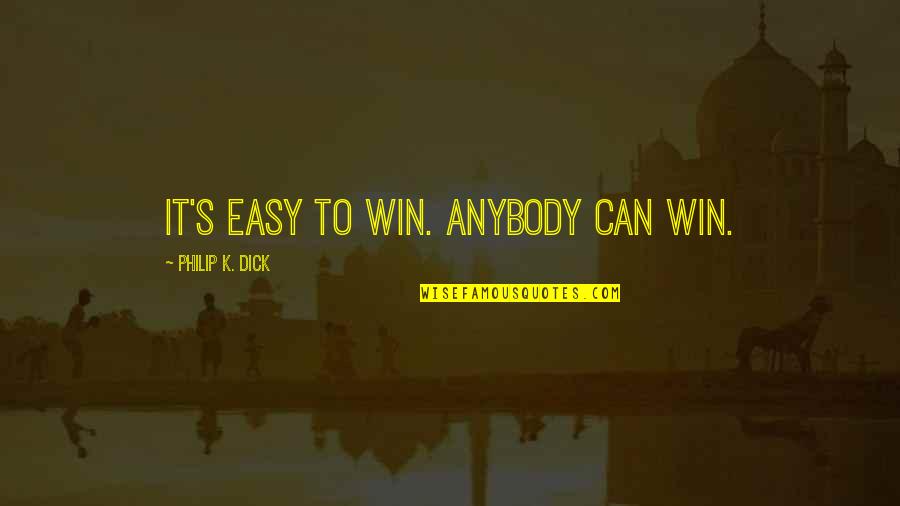 It's easy to win. Anybody can win. —
Philip K. Dick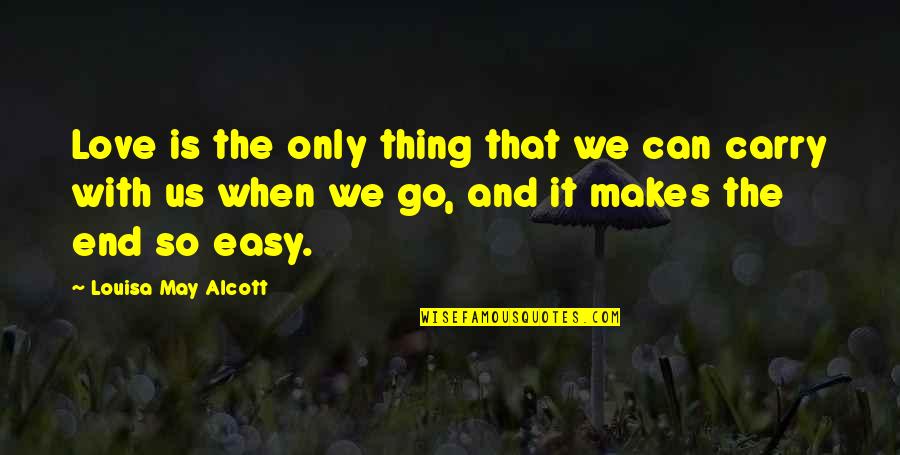 Love is the only thing that we can carry with us when we go, and it makes the end so easy. —
Louisa May Alcott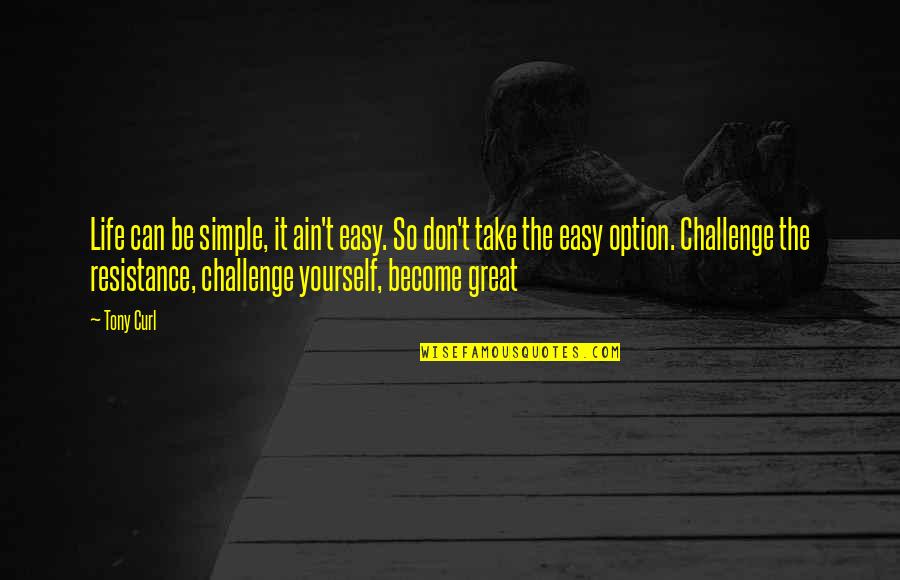 Life can be simple, it ain't easy. So don't take the easy option. Challenge the resistance, challenge yourself, become great —
Tony Curl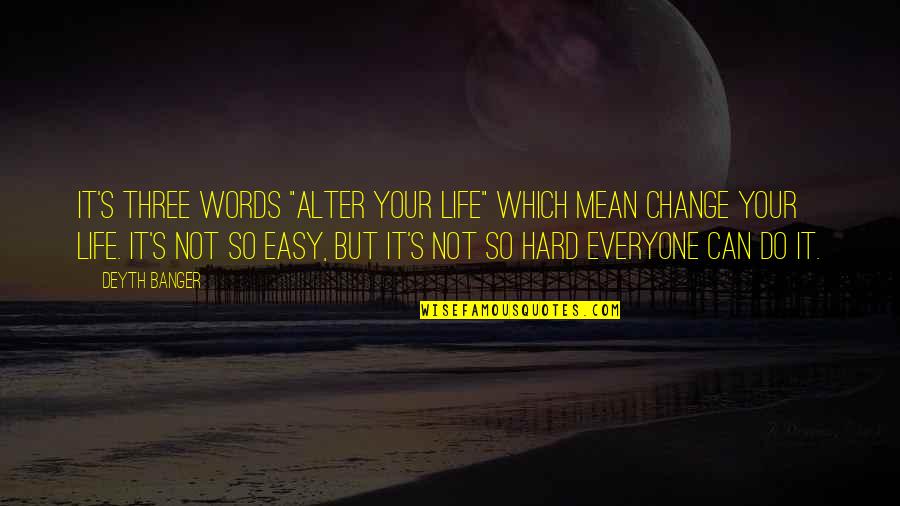 It's three words "Alter your life" which mean change your life. It's not so easy, but it's not so hard everyone can do it. —
Deyth Banger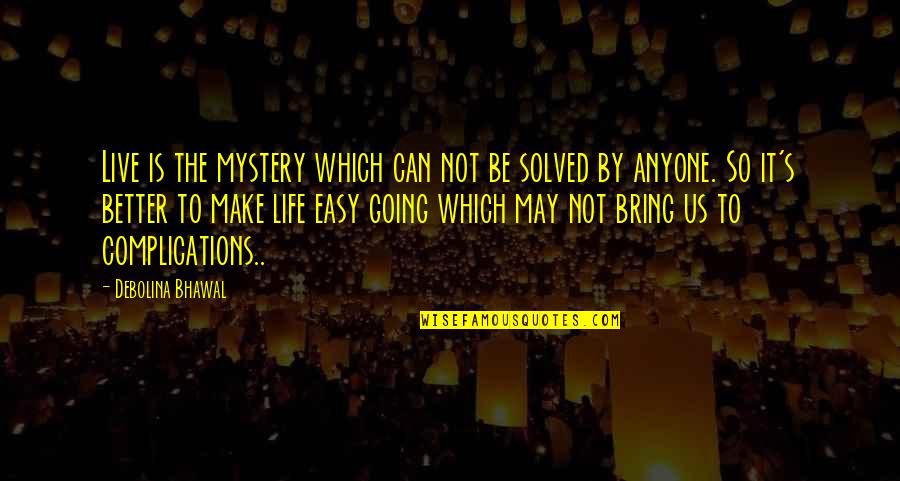 Live is the mystery which can not be solved by anyone. So it's better to make life easy going which may not bring us to complications.. —
Debolina Bhawal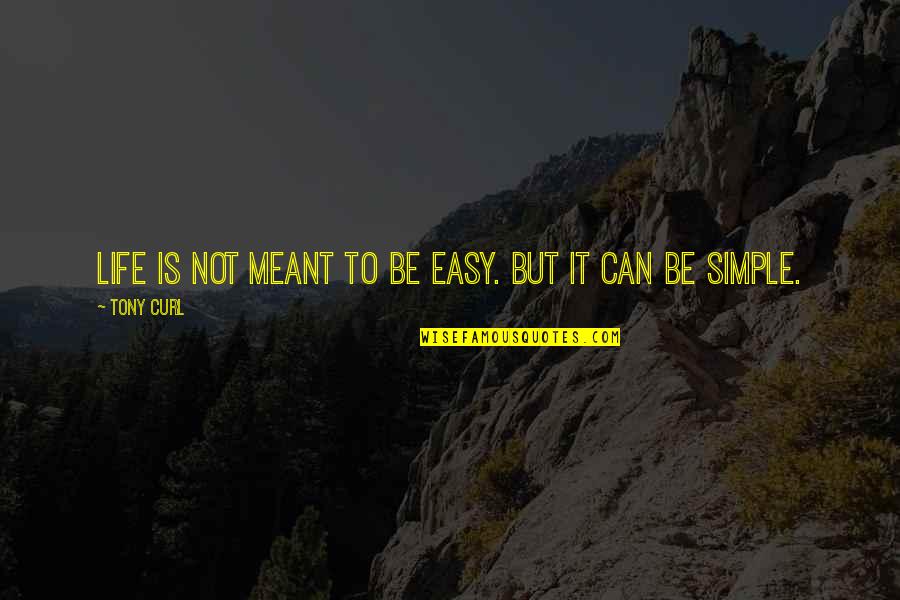 Life is not meant to be easy. But it can be simple. —
Tony Curl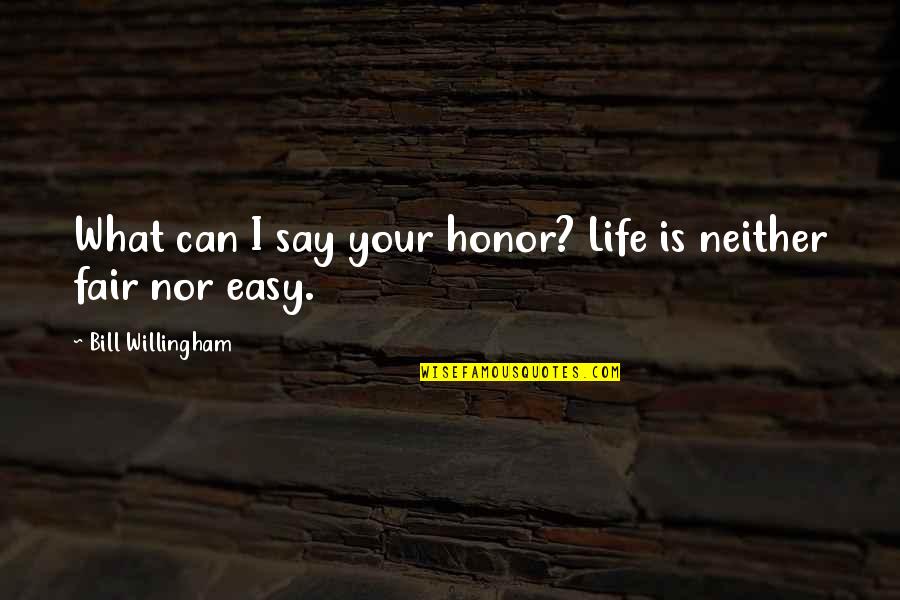 What can I say your honor? Life is neither fair nor easy. —
Bill Willingham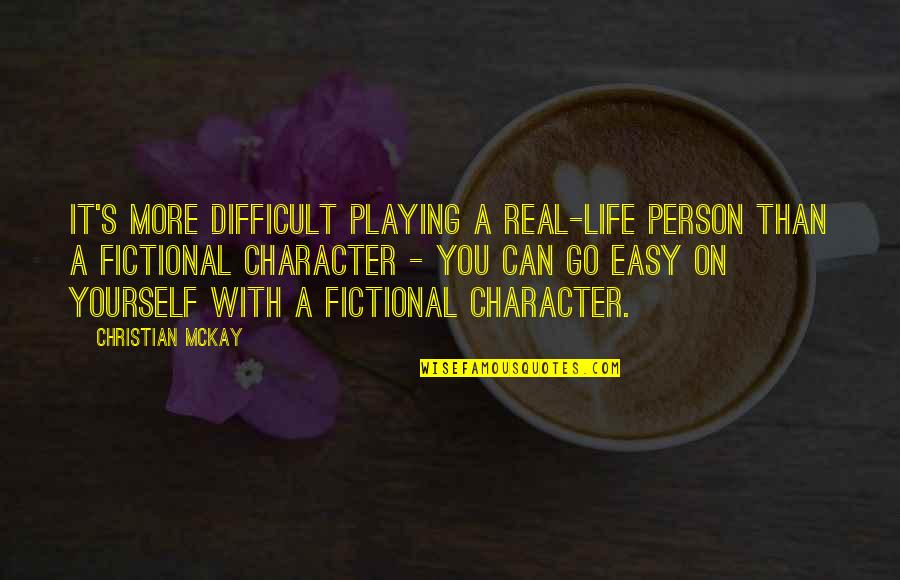 It's more difficult playing a real-life person than a fictional character - you can go easy on yourself with a fictional character. —
Christian McKay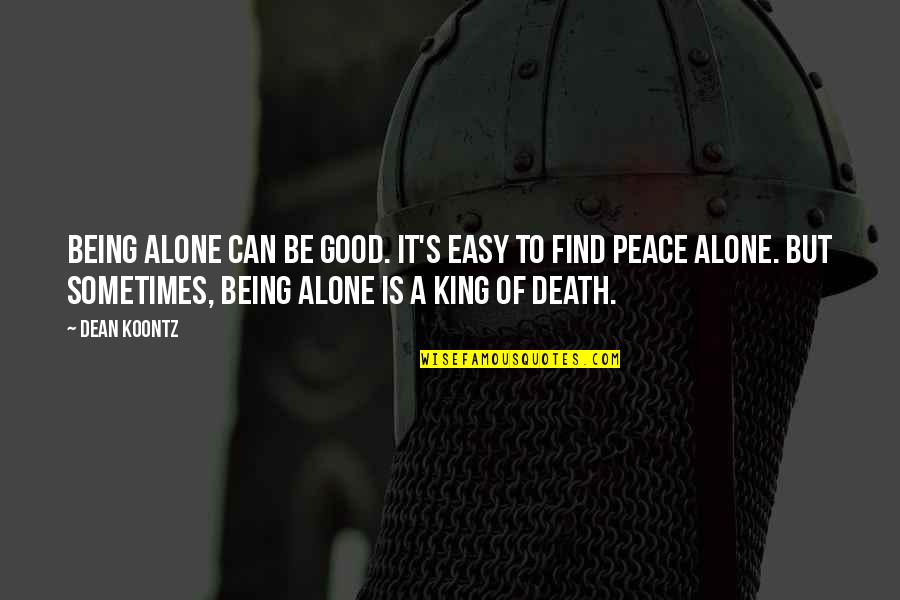 Being alone can be good. It's easy to find peace alone. But sometimes, being alone is a king of death. —
Dean Koontz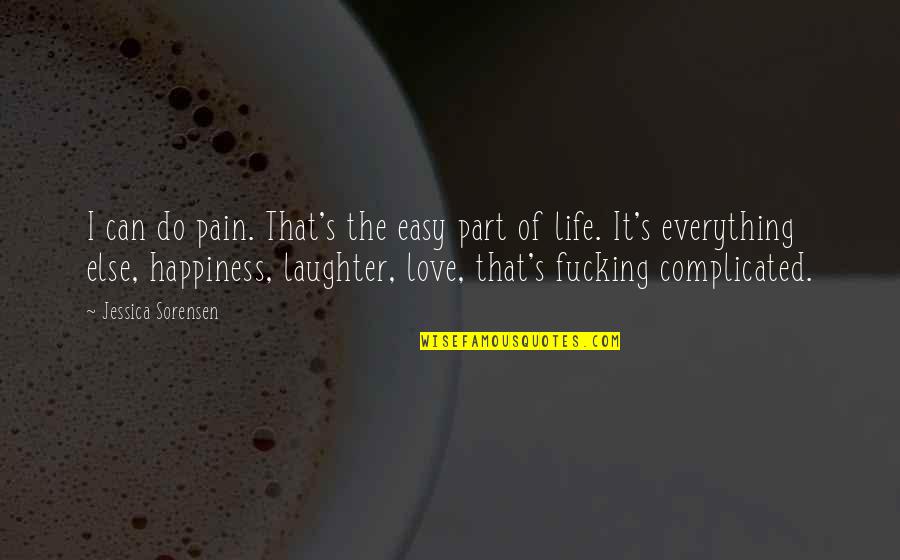 I can do pain. That's the easy part of life. It's everything else, happiness, laughter, love, that's fucking complicated. —
Jessica Sorensen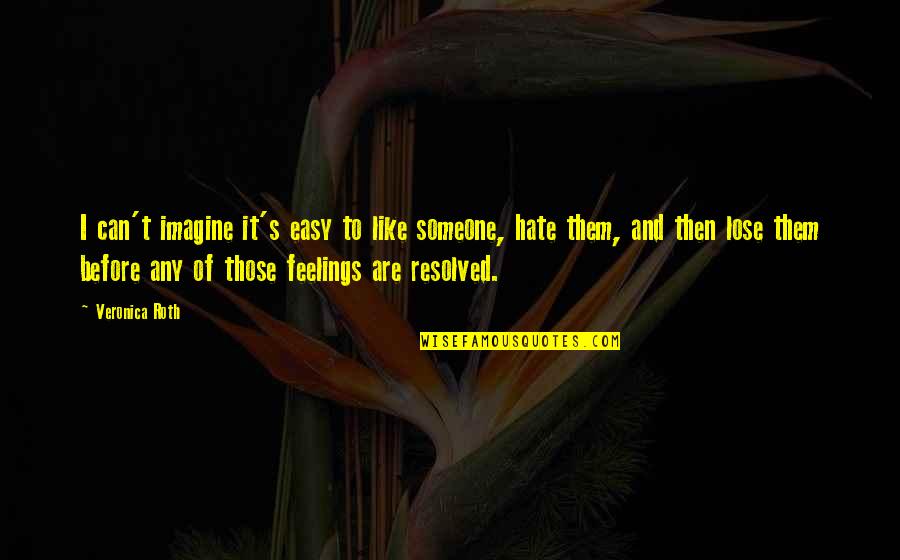 I can't imagine it's easy to like someone, hate them, and then lose them before any of those feelings are resolved. —
Veronica Roth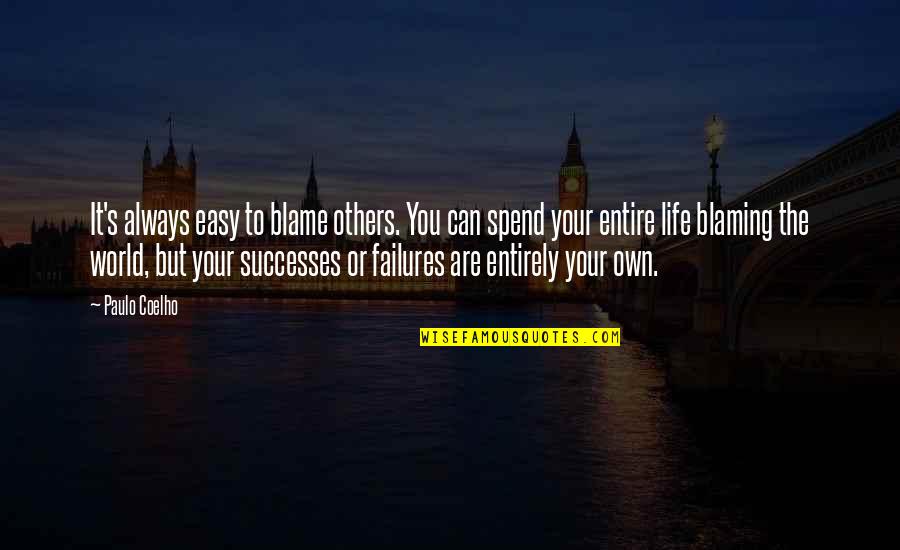 It's always easy to blame others. You can spend your entire life blaming the world, but your successes or failures are entirely your own. —
Paulo Coelho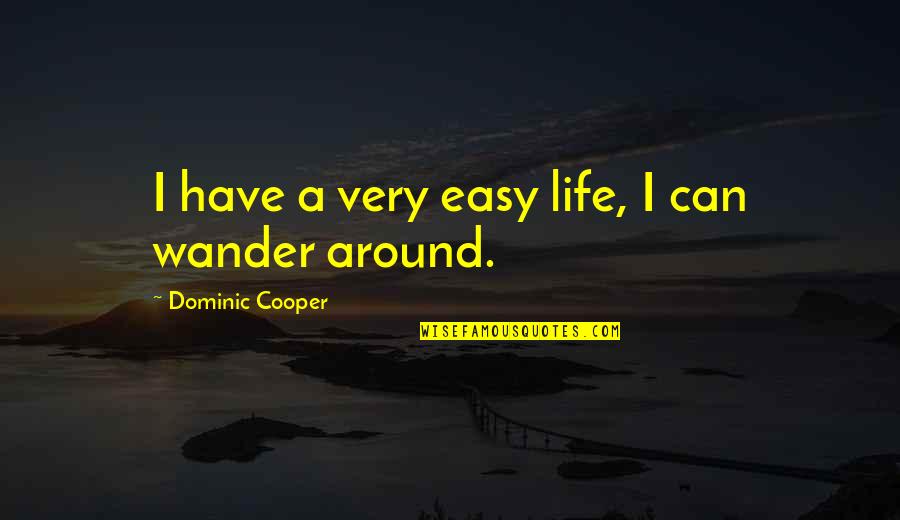 I have a very easy life, I can wander around. —
Dominic Cooper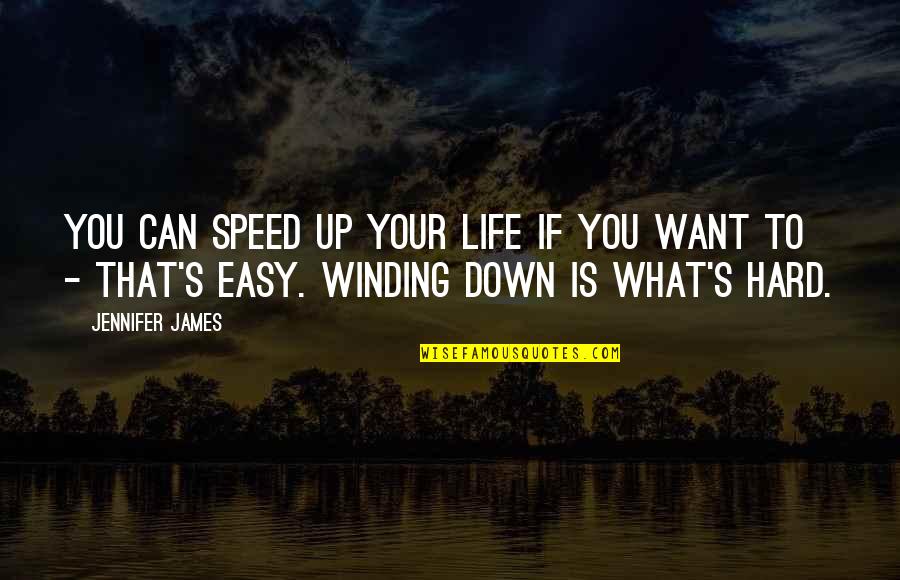 You can speed up your life if you want to - that's easy. Winding down is what's hard. —
Jennifer James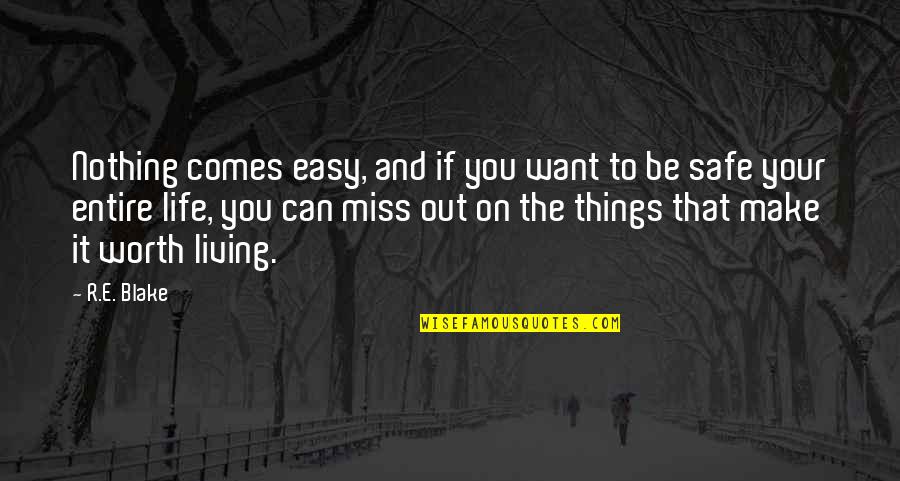 Nothing comes easy, and if you want to be safe your entire life, you can miss out on the things that make it worth living. —
R.E. Blake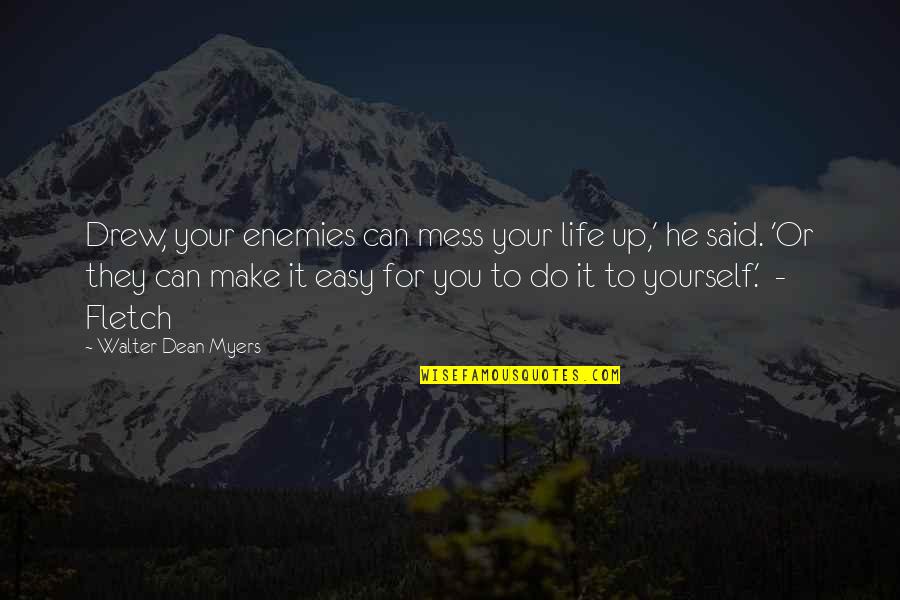 Drew, your enemies can mess your life up,' he said. 'Or they can make it easy for you to do it to yourself.'
- Fletch —
Walter Dean Myers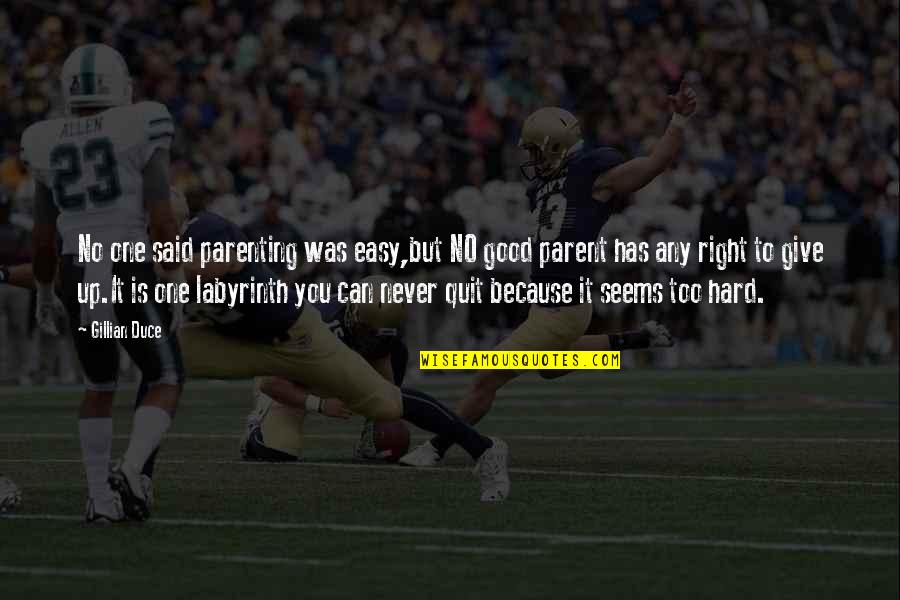 No one said parenting was easy,but NO good parent has any right to give up.It is one labyrinth you can never quit because it seems too hard. —
Gillian Duce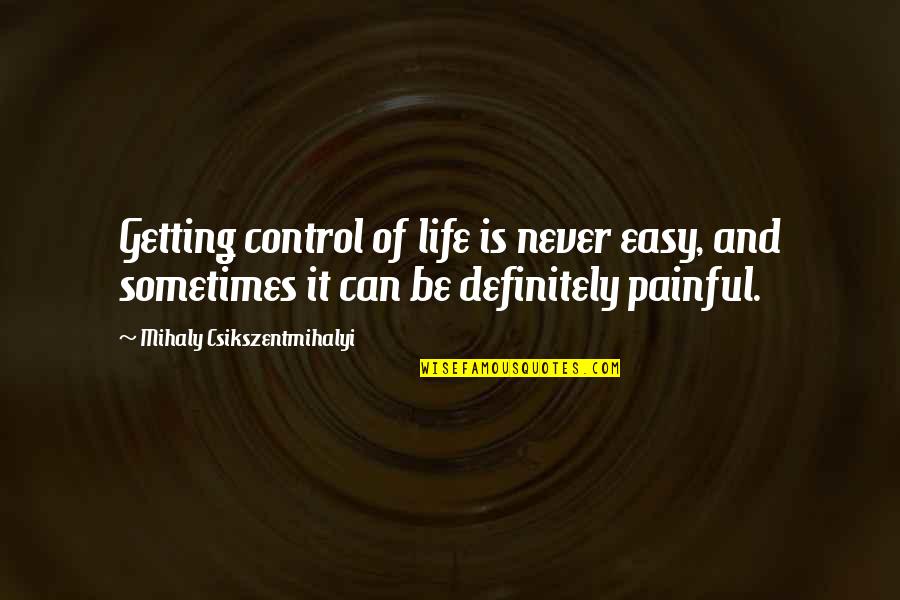 Getting control of life is never easy, and sometimes it can be definitely painful. —
Mihaly Csikszentmihalyi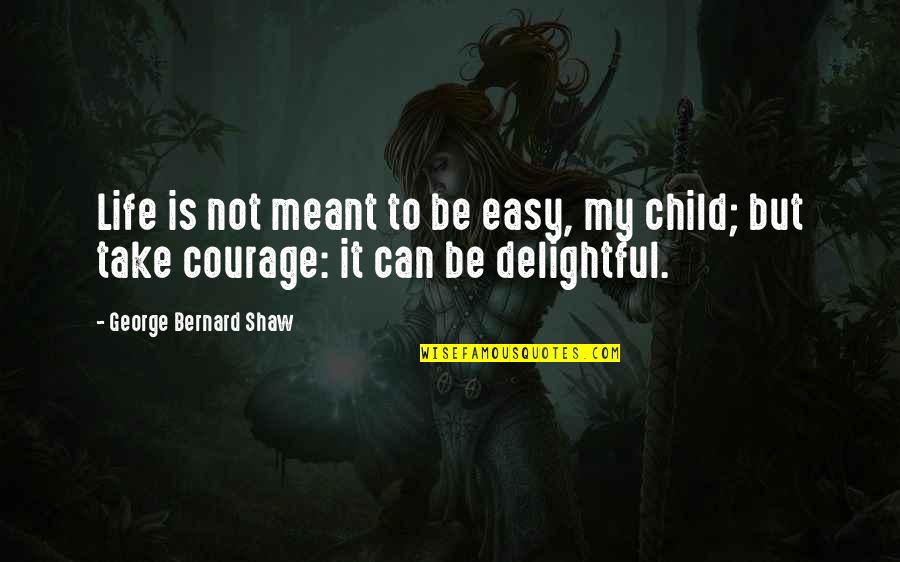 Life is not meant to be easy, my child; but take courage: it can be delightful. —
George Bernard Shaw