Freedom Over Security Quotes
Collection of top 36 famous quotes about Freedom Over Security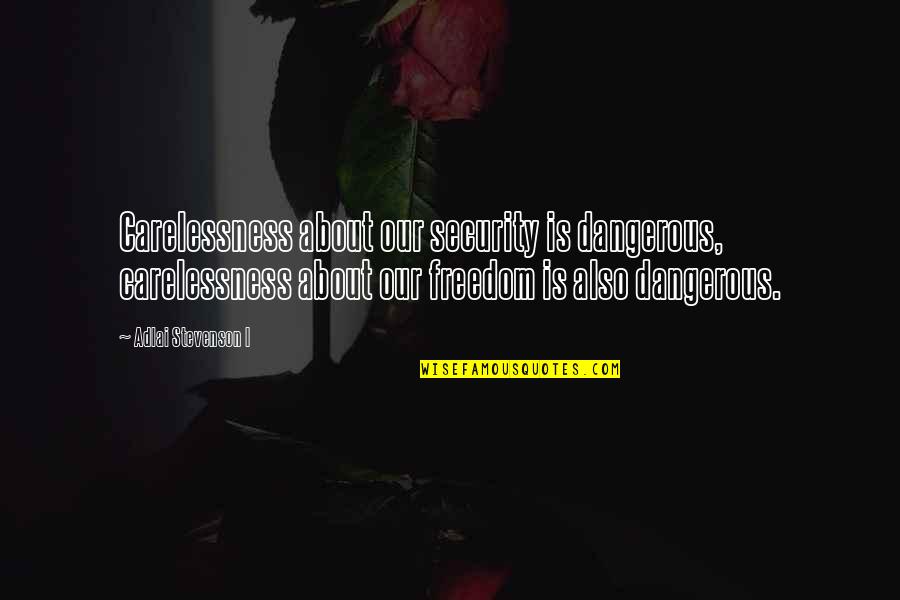 Carelessness about our security is dangerous, carelessness about our freedom is also dangerous.
—
Adlai Stevenson I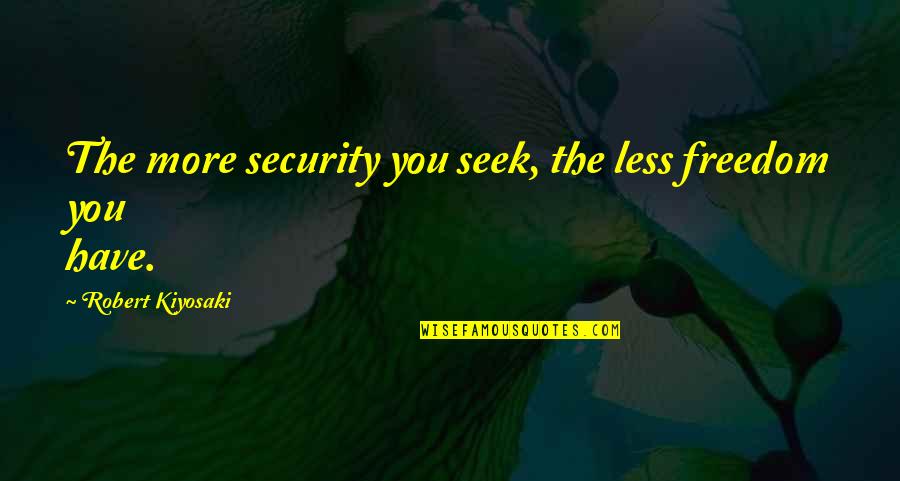 The more security you seek, the less freedom you have.
—
Robert Kiyosaki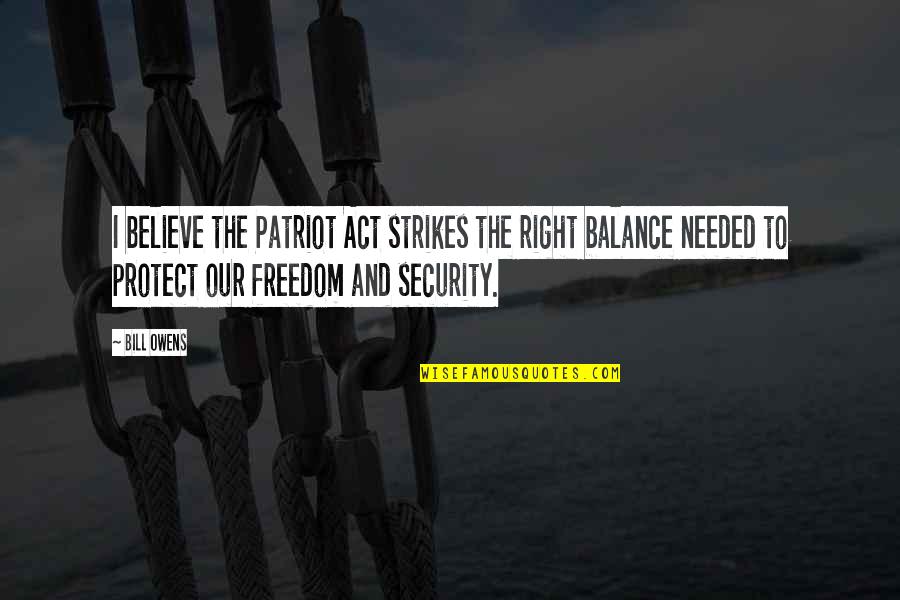 I believe the Patriot Act strikes the right balance needed to protect our freedom and security.
—
Bill Owens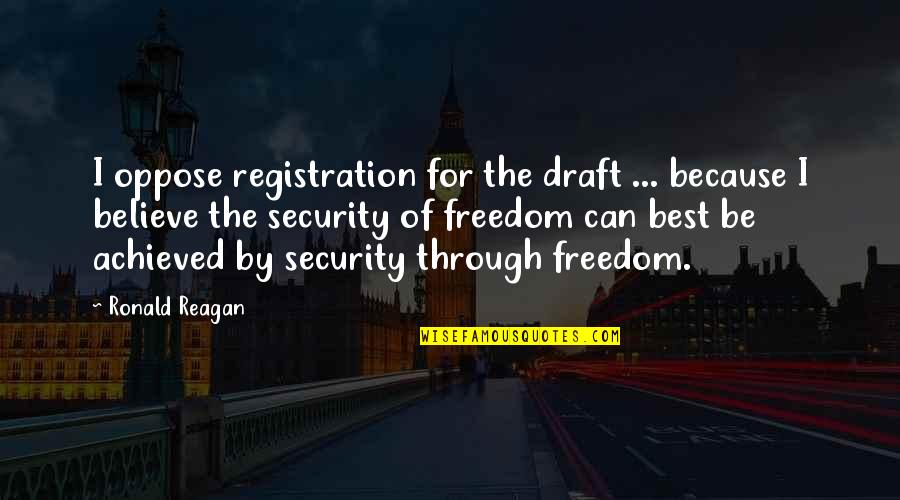 I oppose registration for the draft ... because I believe the security of freedom can best be achieved by security through freedom.
—
Ronald Reagan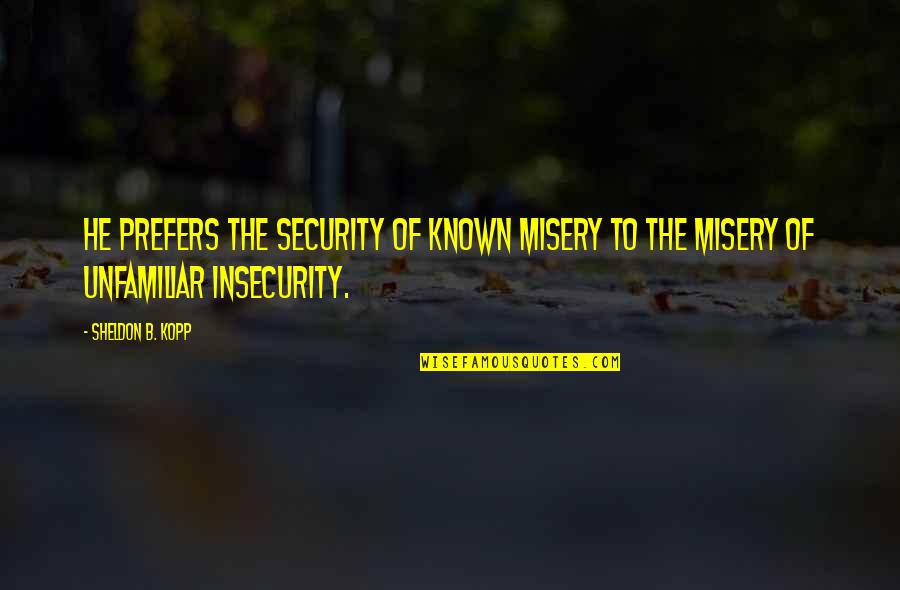 He prefers the security of known misery to the misery of unfamiliar insecurity.
—
Sheldon B. Kopp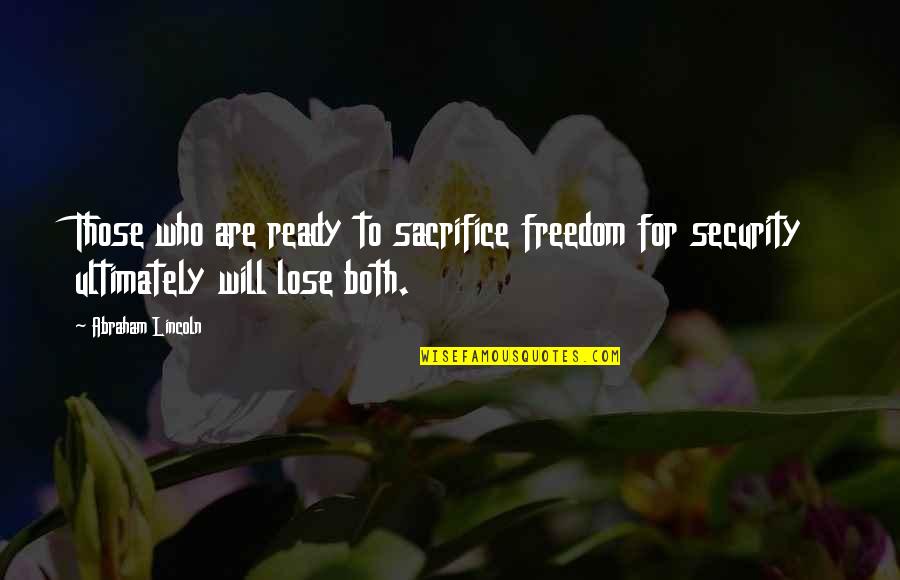 Those who are ready to sacrifice freedom for security ultimately will lose both.
—
Abraham Lincoln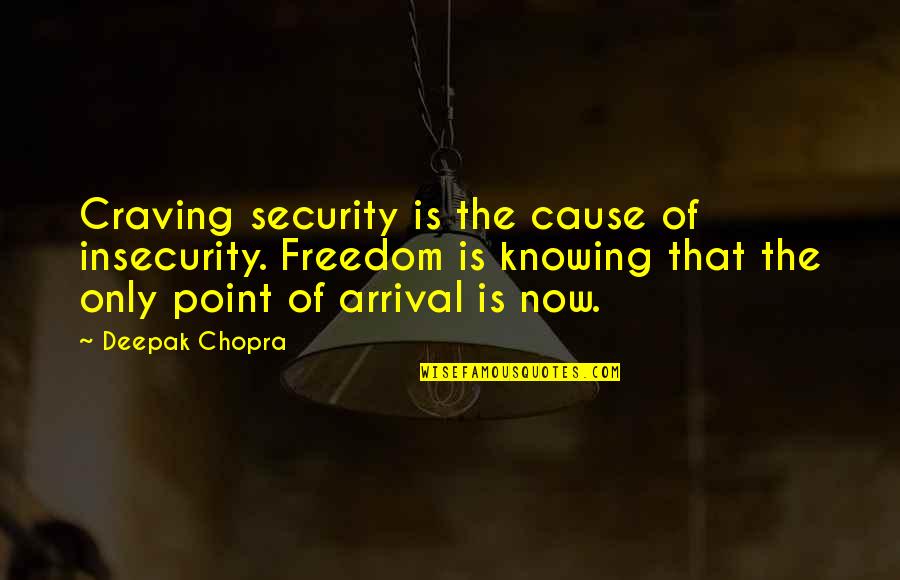 Craving security is the cause of insecurity. Freedom is knowing that the only point of arrival is now.
—
Deepak Chopra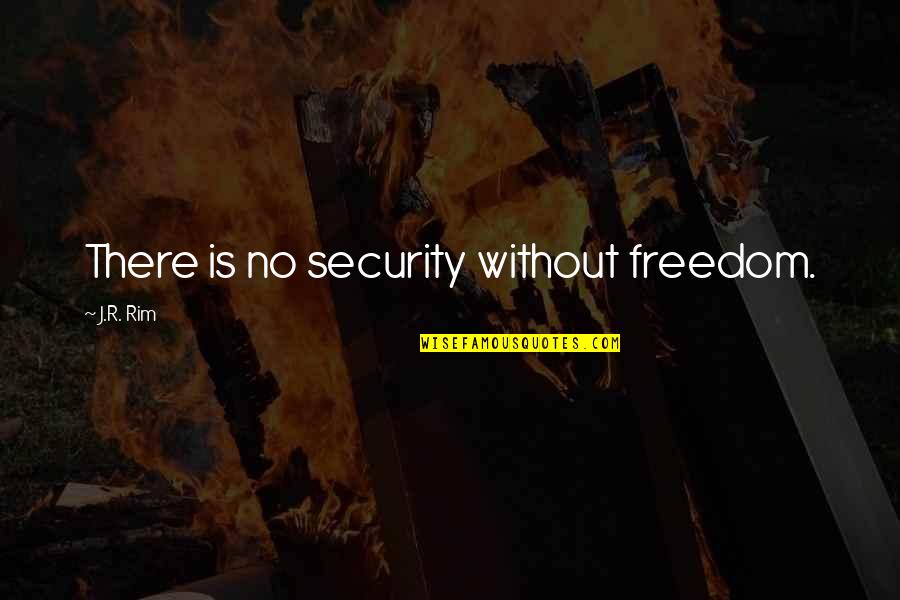 There is no security without freedom.
—
J.R. Rim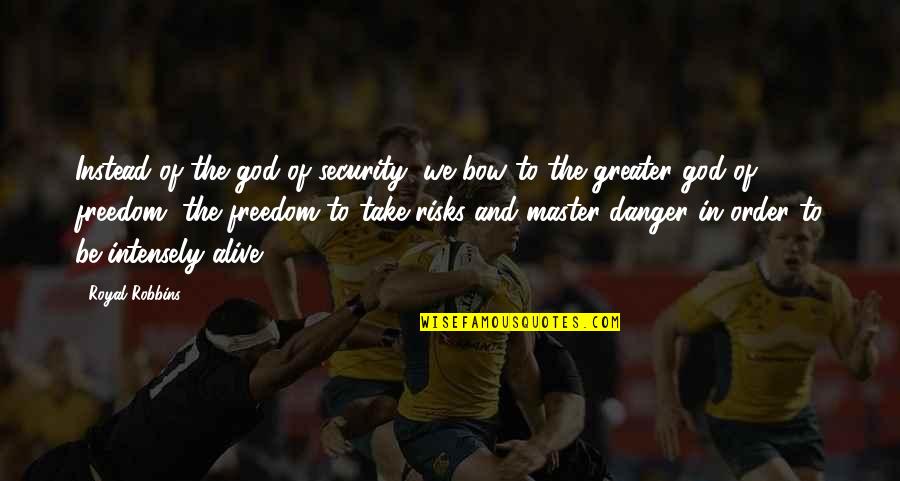 Instead of the god of security, we bow to the greater god of freedom, the freedom to take risks and master danger in order to be intensely alive.
—
Royal Robbins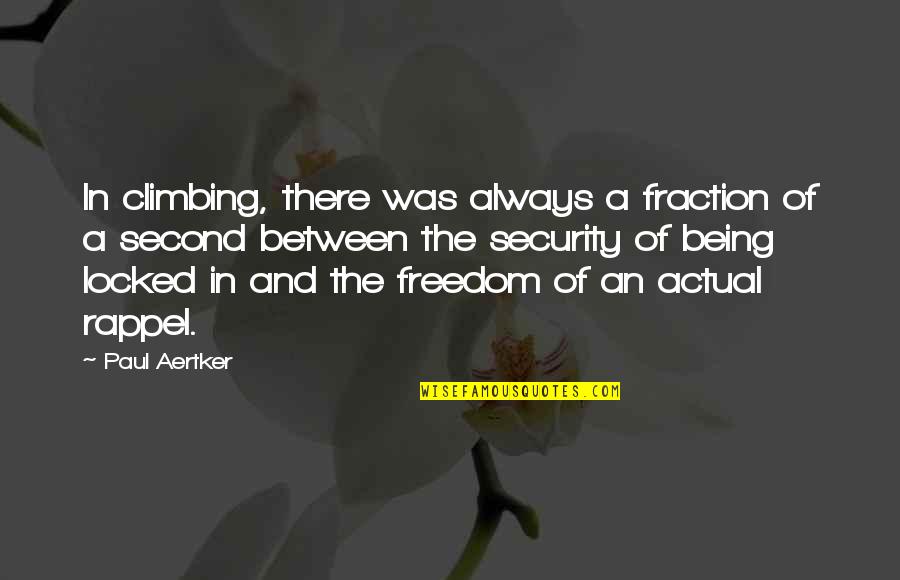 In climbing, there was always a fraction of a second between the security of being locked in and the freedom of an actual rappel.
—
Paul Aertker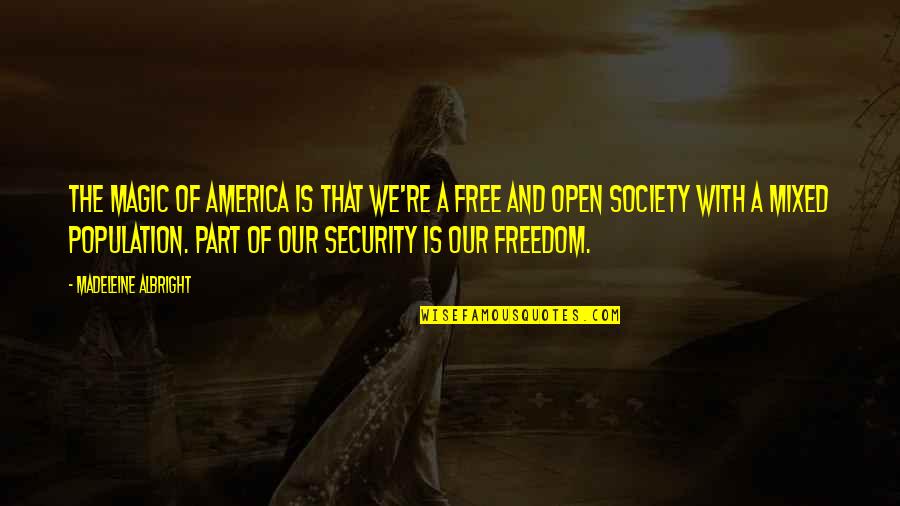 The magic of America is that we're a free and open society with a mixed population. Part of our security is our freedom. —
Madeleine Albright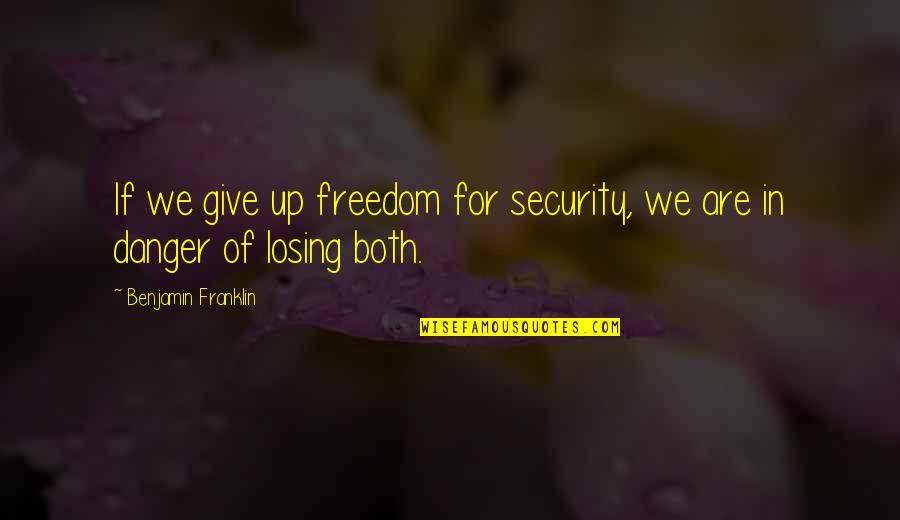 If we give up freedom for security, we are in danger of losing both. —
Benjamin Franklin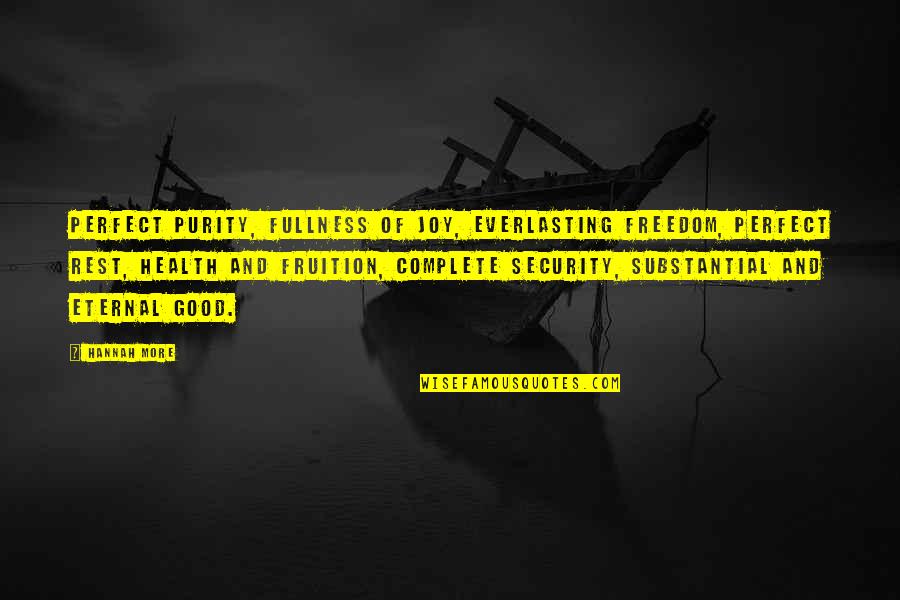 Perfect purity, fullness of joy, everlasting freedom, perfect rest, health and fruition, complete security, substantial and eternal good. —
Hannah More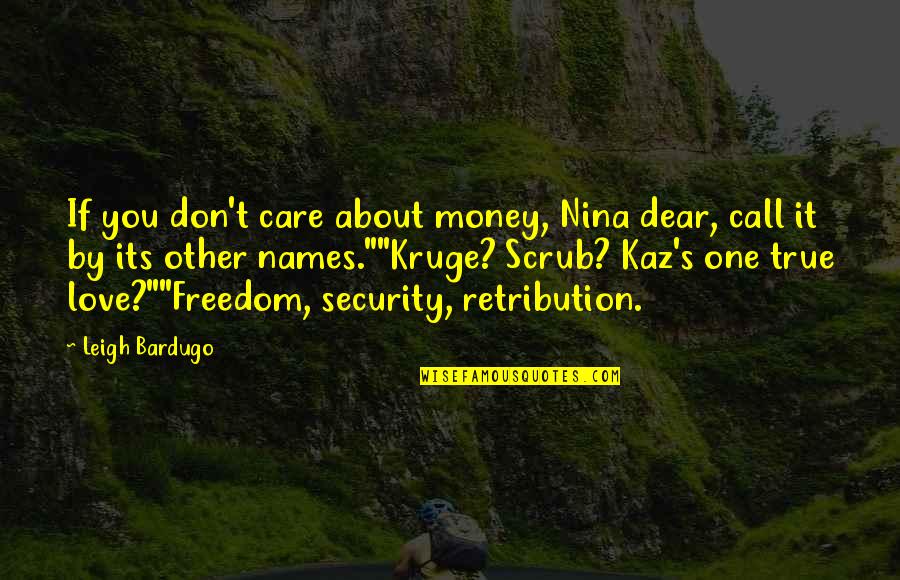 If you don't care about money, Nina dear, call it by its other names."
"Kruge? Scrub? Kaz's one true love?"
"Freedom, security, retribution. —
Leigh Bardugo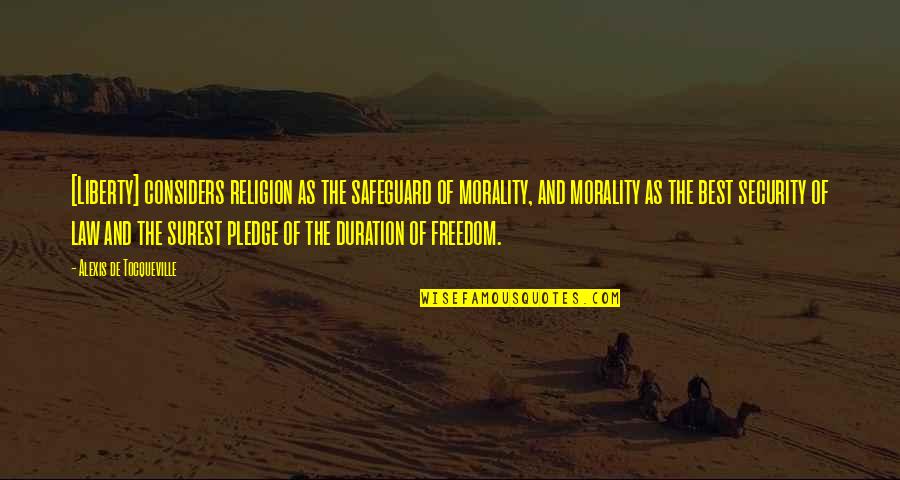 [Liberty] considers religion as the safeguard of morality, and morality as the best security of law and the surest pledge of the duration of freedom. —
Alexis De Tocqueville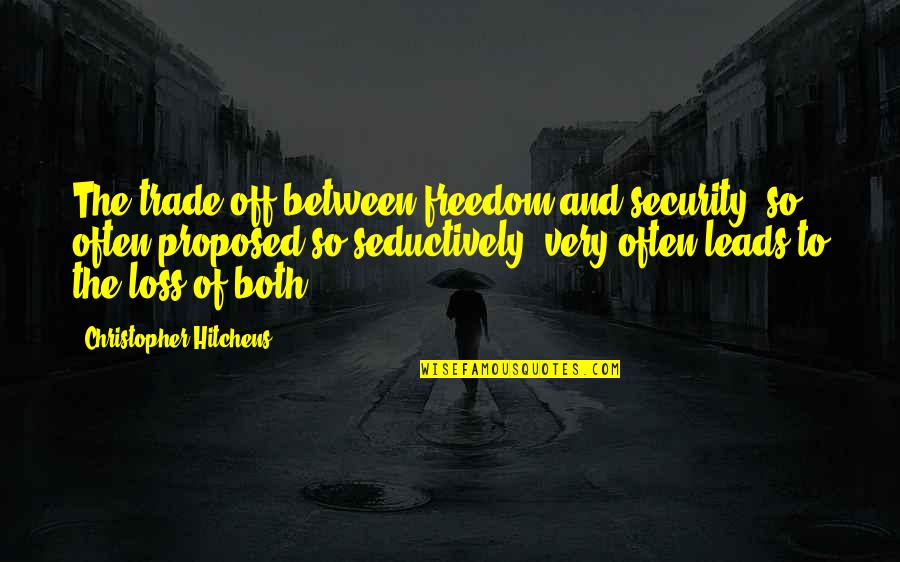 The trade-off between freedom and security, so often proposed so seductively, very often leads to the loss of both. —
Christopher Hitchens
The people of my country want the two freedoms that spell security: freedom from want and freedom from fear. —
Aung San Suu Kyi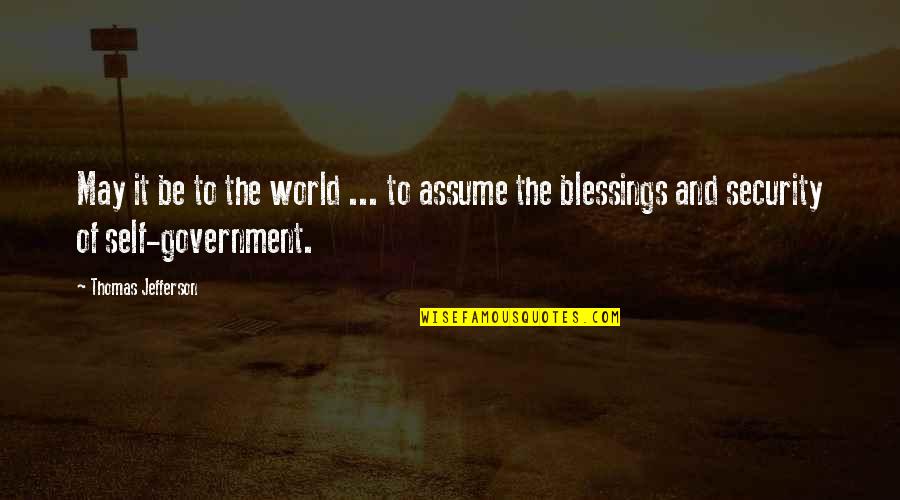 May it be to the world ... to assume the blessings and security of self-government. —
Thomas Jefferson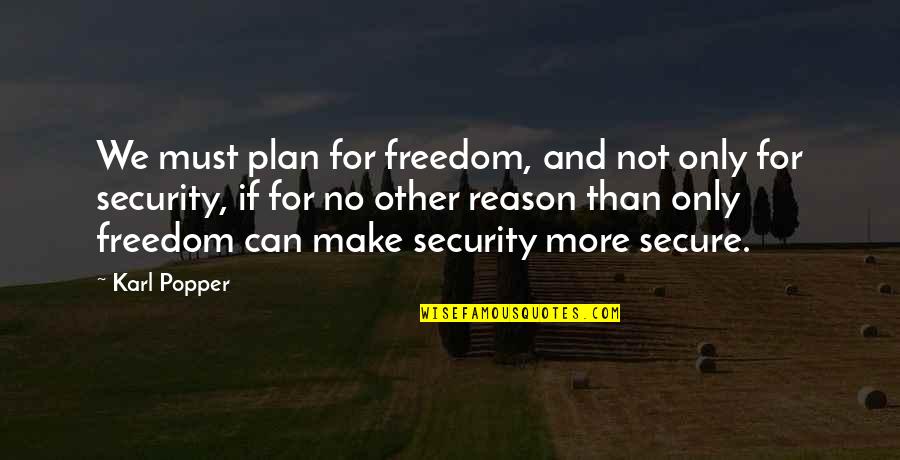 We must plan for freedom, and not only for security, if for no other reason than only freedom can make security more secure. —
Karl Popper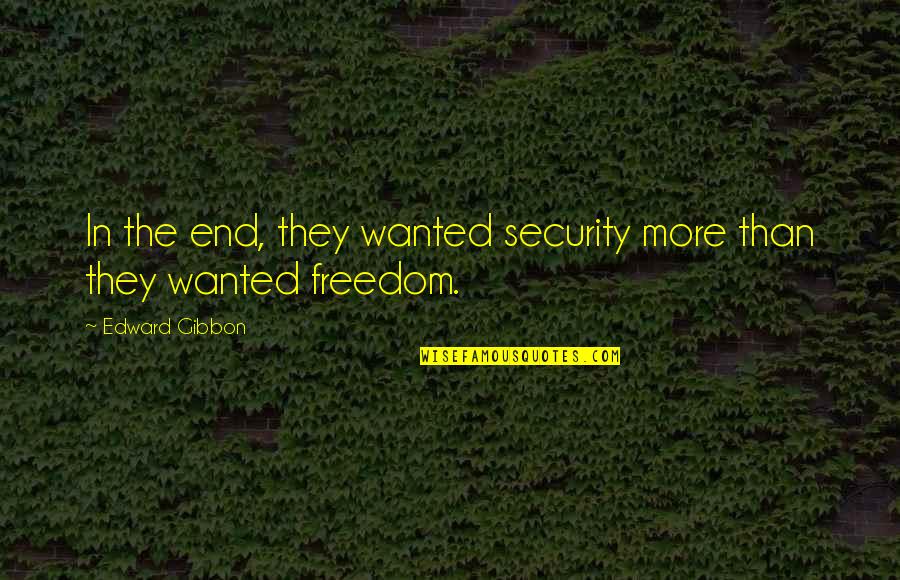 In the end, they wanted security more than they wanted freedom. —
Edward Gibbon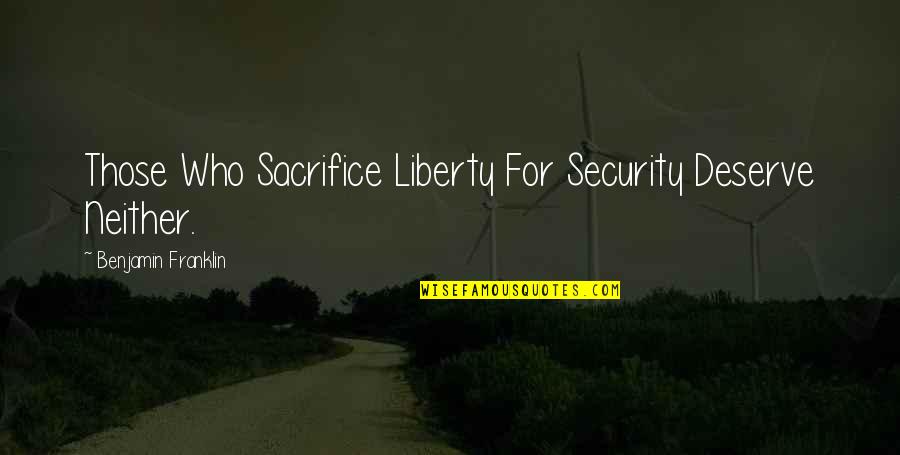 Those Who Sacrifice Liberty For Security Deserve Neither. —
Benjamin Franklin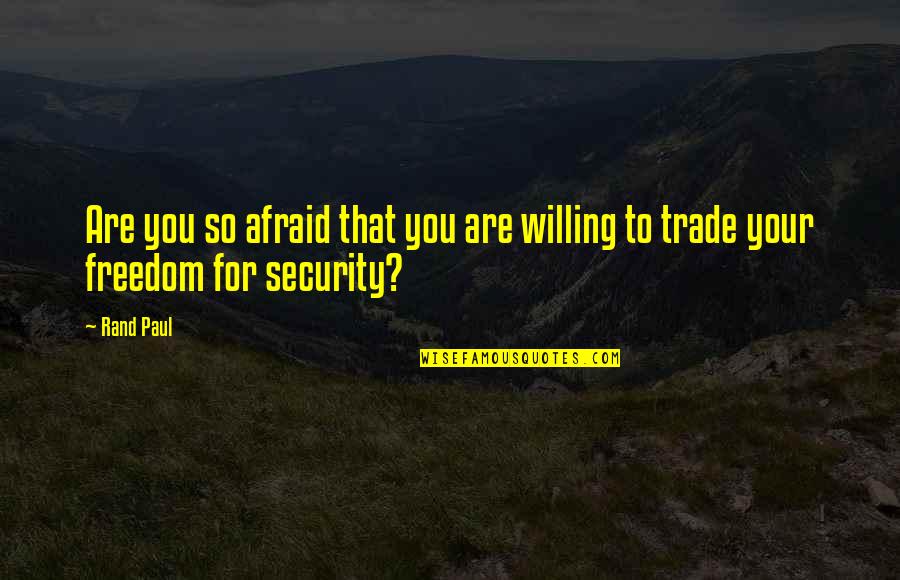 Are you so afraid that you are willing to trade your freedom for security? —
Rand Paul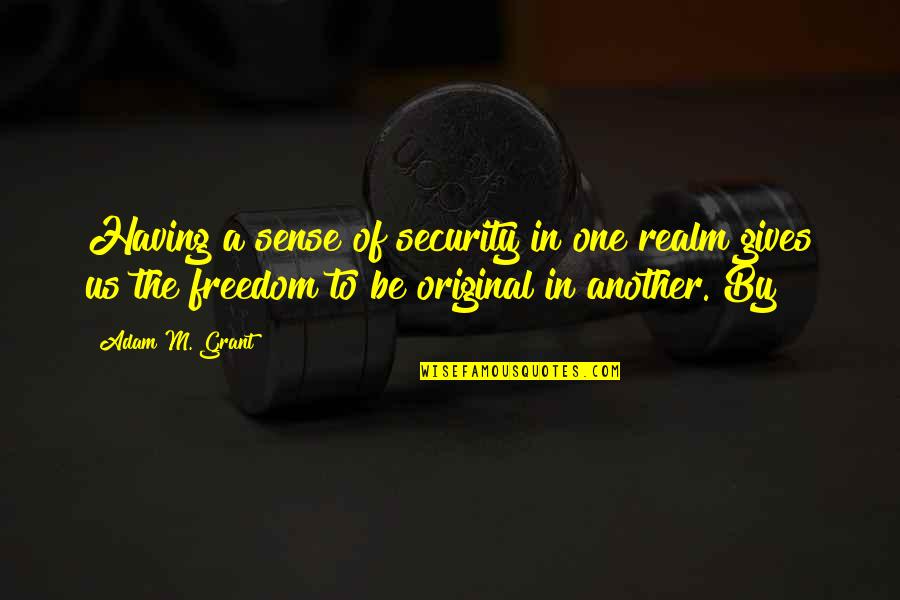 Having a sense of security in one realm gives us the freedom to be original in another. By —
Adam M. Grant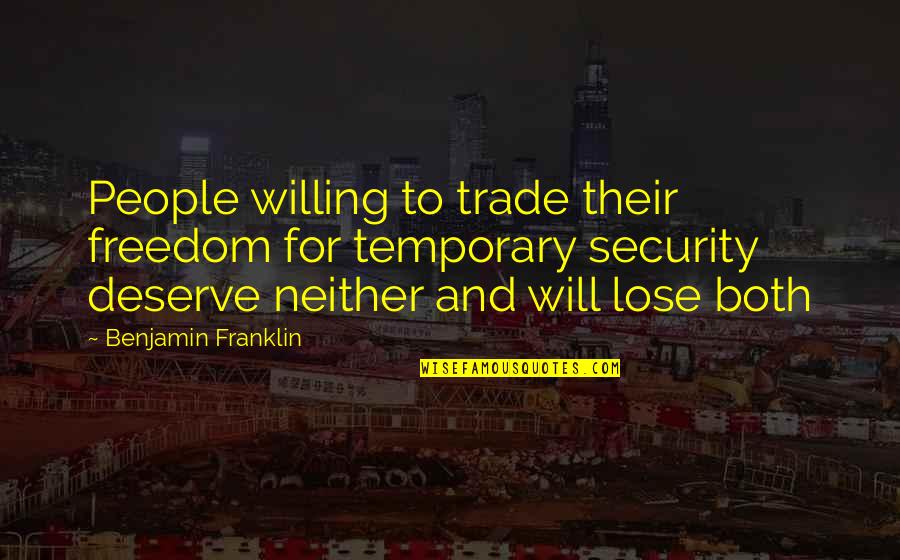 People willing to trade their freedom for temporary security deserve neither and will lose both —
Benjamin Franklin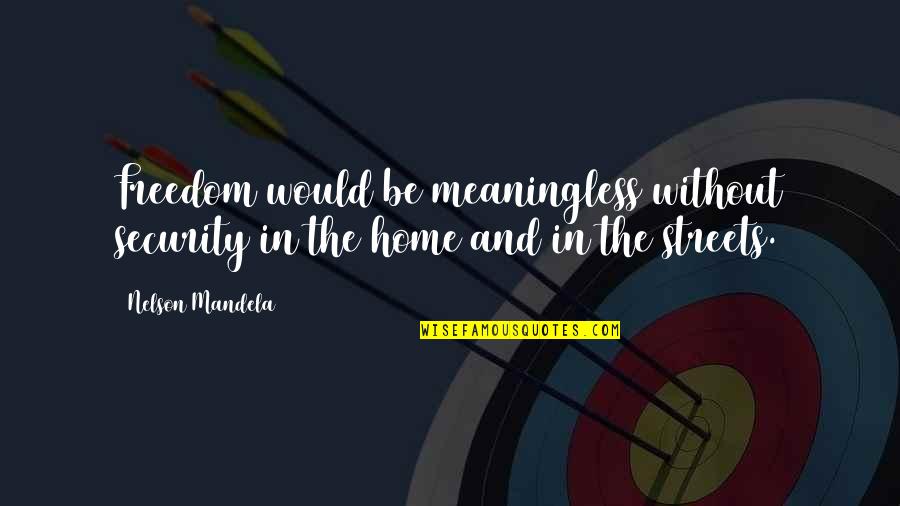 Freedom would be meaningless without security in the home and in the streets. —
Nelson Mandela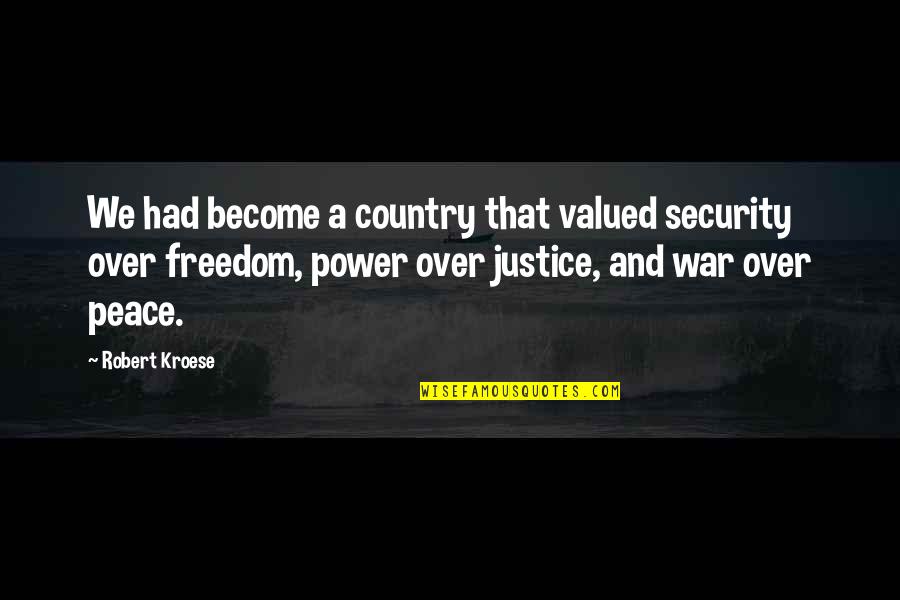 We had become a country that valued security over freedom, power over justice, and war over peace. —
Robert Kroese
Tyranny and anarchy are alike incompatible with freedom, security, and the enjoyment of opportunity. —
Jeane Kirkpatrick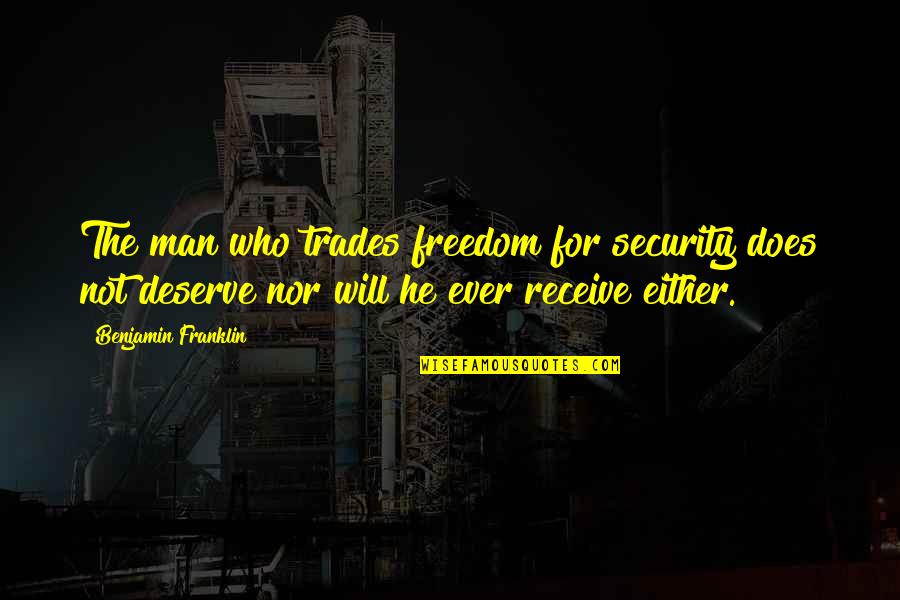 The man who trades freedom for security does not deserve nor will he ever receive either. —
Benjamin Franklin
Those who surrender freedom for security will not have, nor do they deserve, either one. —
Benjamin Franklin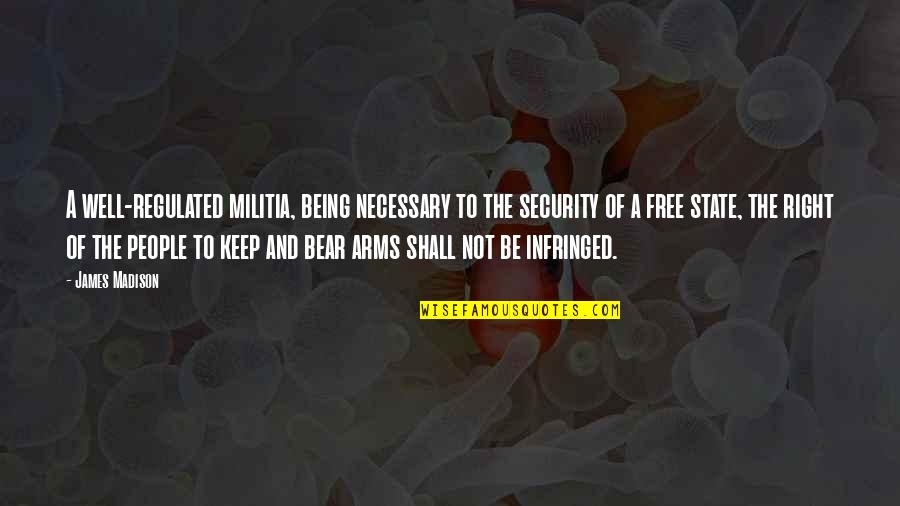 A well-regulated militia, being necessary to the security of a free state, the right of the people to keep and bear arms shall not be infringed. —
James Madison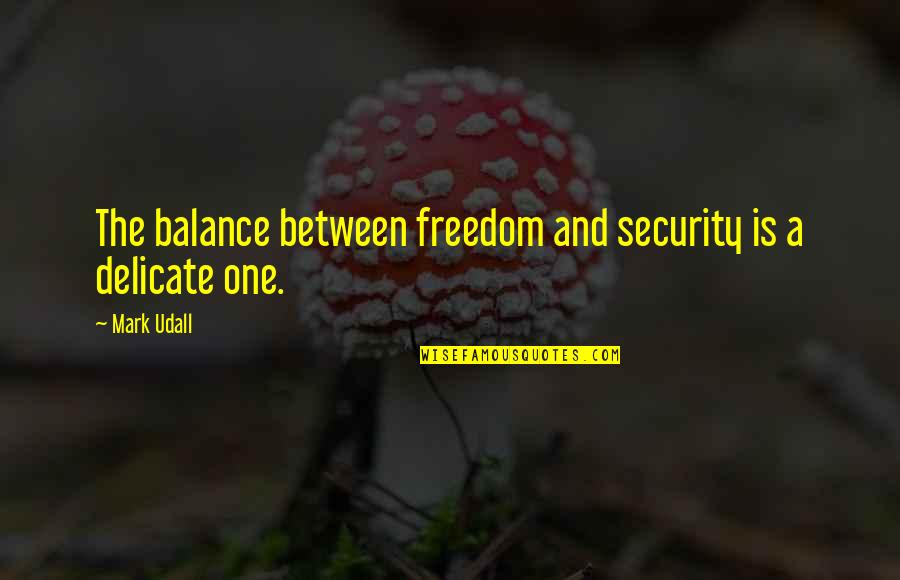 The balance between freedom and security is a delicate one. —
Mark Udall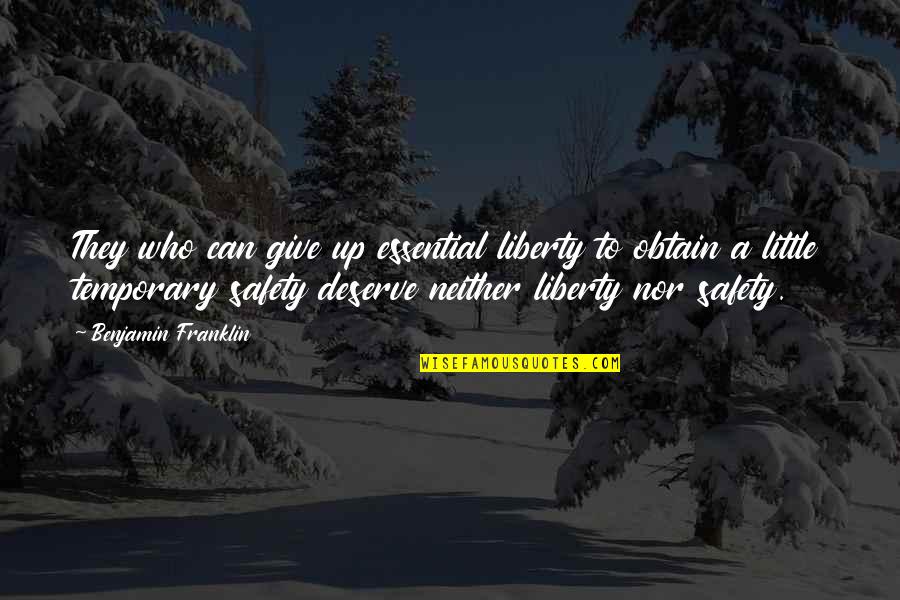 They who can give up essential liberty to obtain a little temporary safety deserve neither liberty nor safety. —
Benjamin Franklin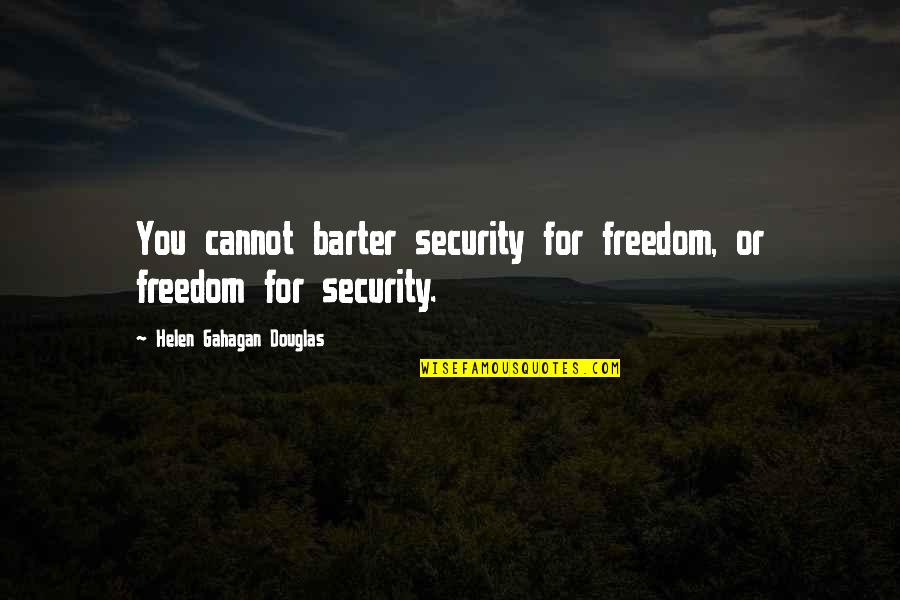 You cannot barter security for freedom, or freedom for security. —
Helen Gahagan Douglas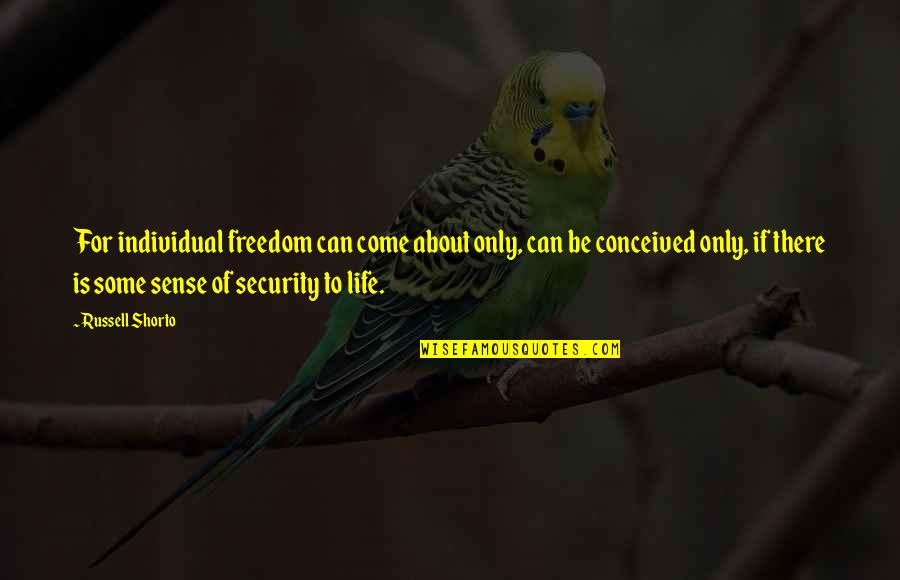 For individual freedom can come about only, can be conceived only, if there is some sense of security to life. —
Russell Shorto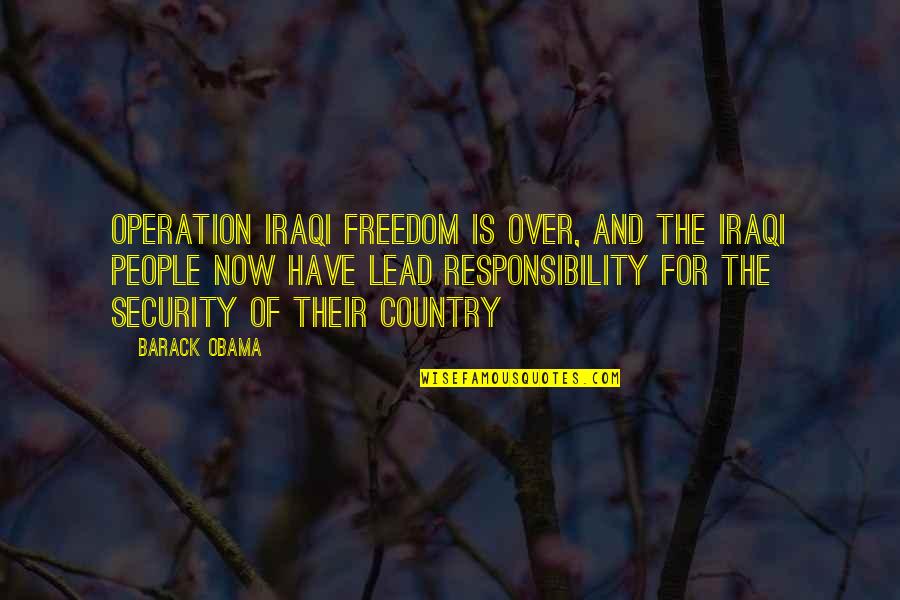 Operation Iraqi Freedom is over, and the Iraqi people now have lead responsibility for the security of their country —
Barack Obama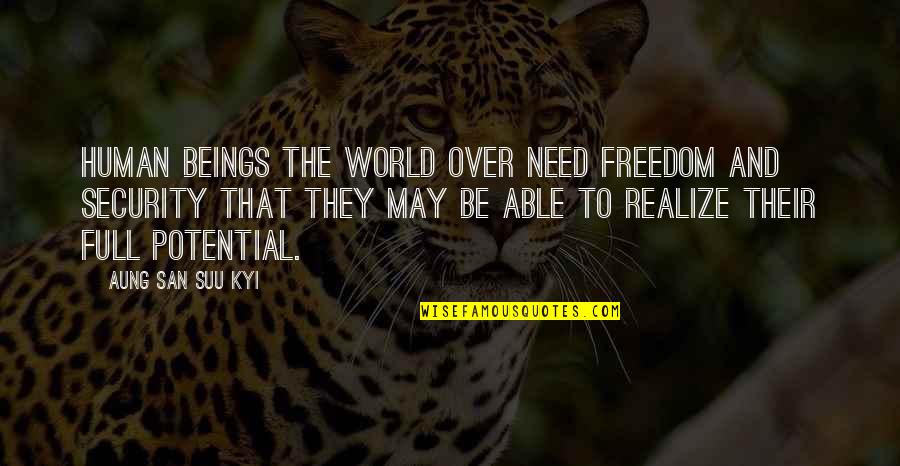 Human beings the world over need freedom and security that they may be able to realize their full potential. —
Aung San Suu Kyi