Leopold Kronecker Quotes
Collection of top 18 famous quotes about Leopold Kronecker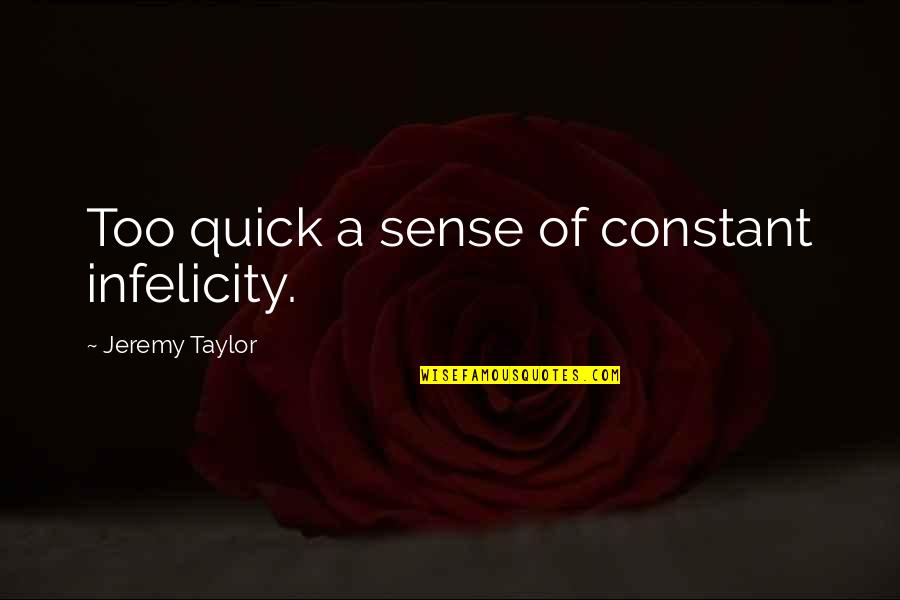 Too quick a sense of constant infelicity.
—
Jeremy Taylor
So he went on, tearing up all the flowers from the garden of his soul, and setting his heel upon them.
—
Upton Sinclair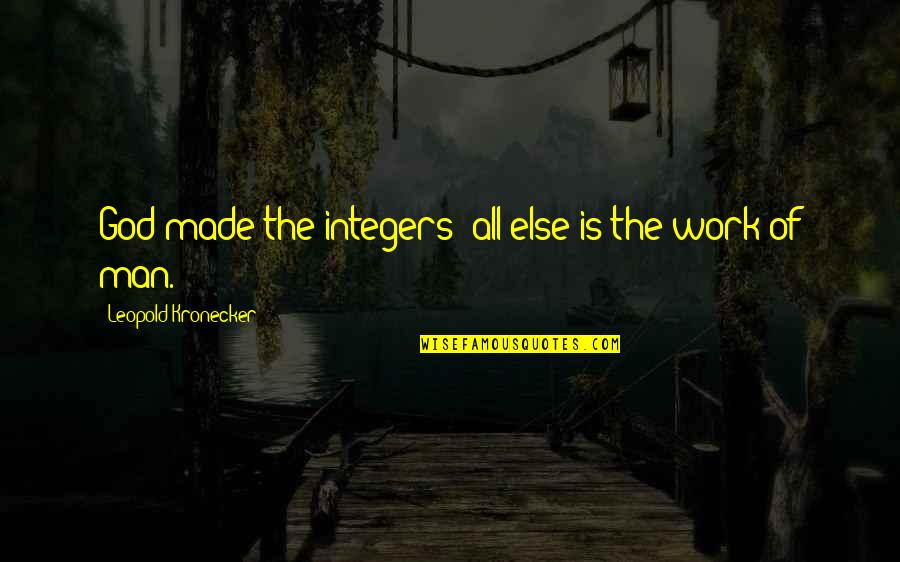 God made the integers; all else is the work of man.
—
Leopold Kronecker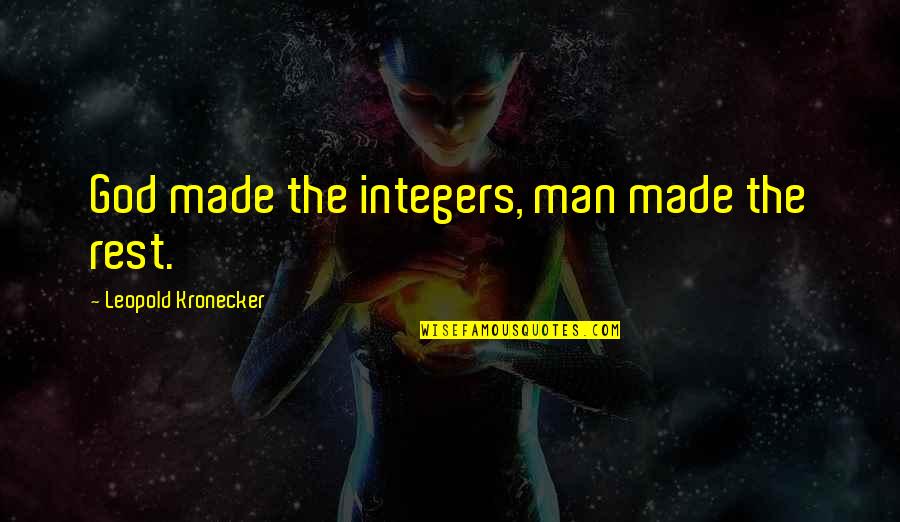 God made the integers, man made the rest. —
Leopold Kronecker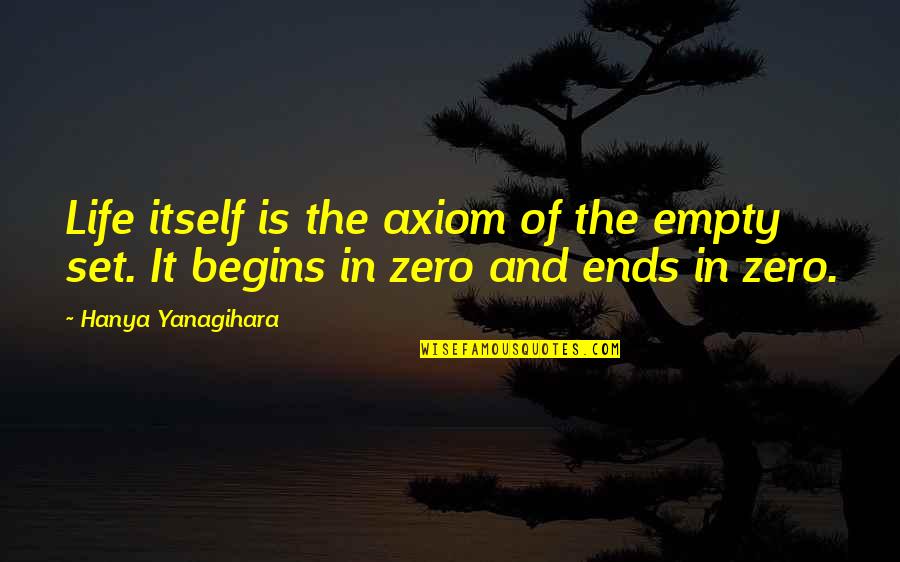 Life itself is the axiom of the empty set. It begins in zero and ends in zero. —
Hanya Yanagihara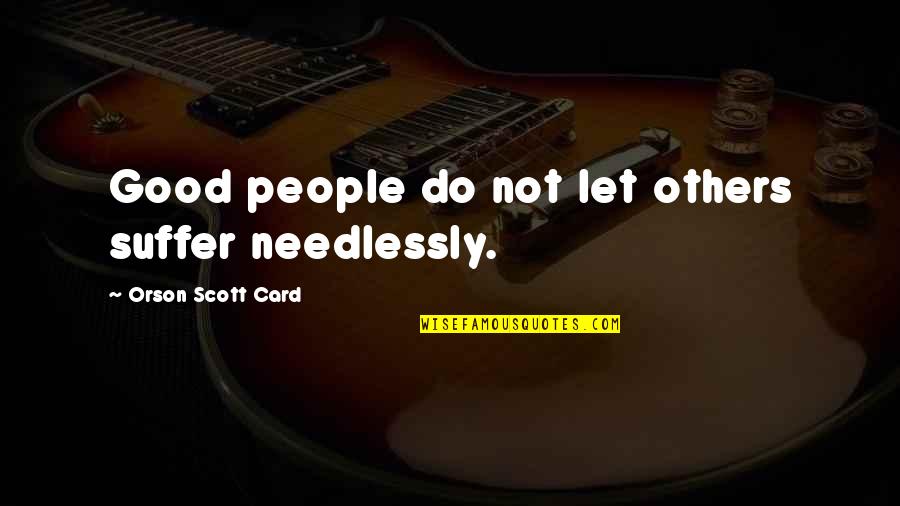 Good people do not let others suffer needlessly. —
Orson Scott Card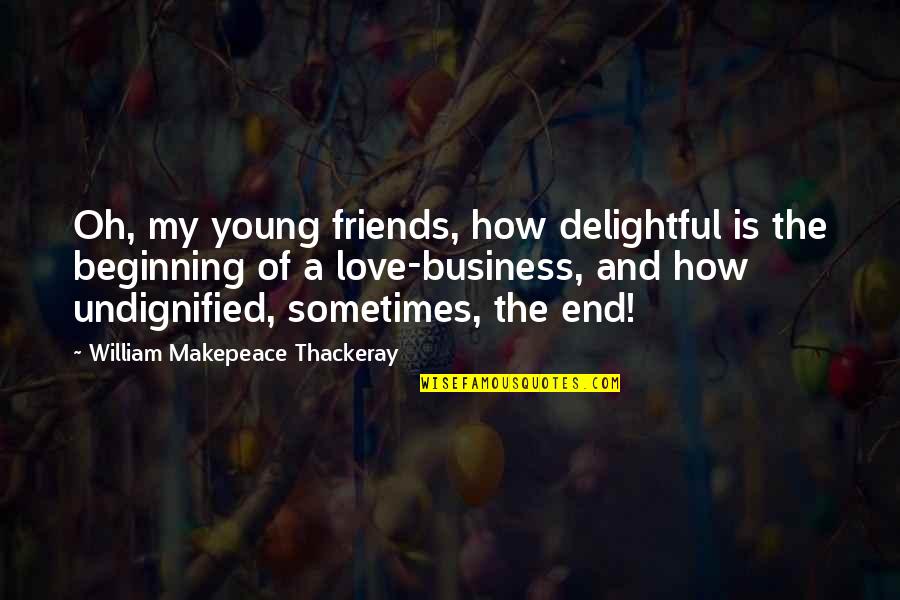 Oh, my young friends, how delightful is the beginning of a love-business, and how undignified, sometimes, the end! —
William Makepeace Thackeray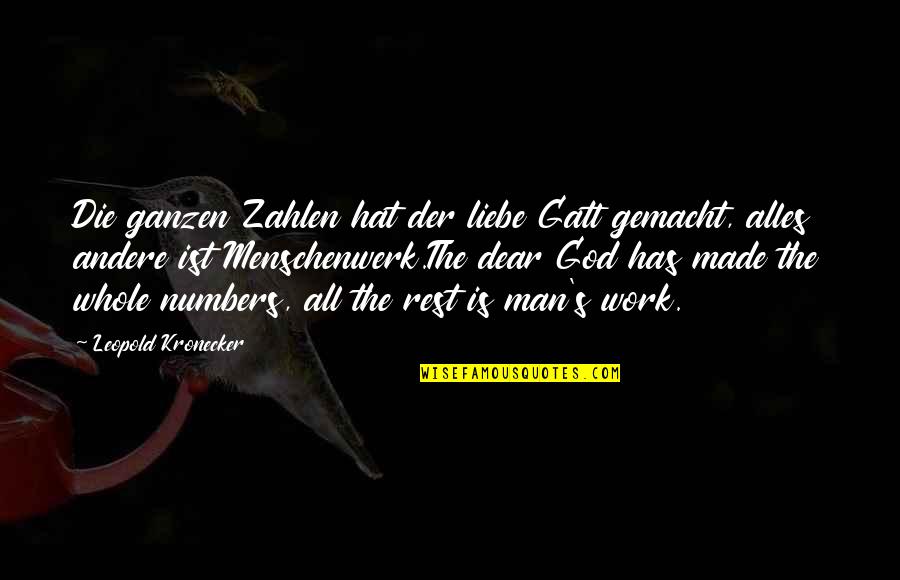 Die ganzen Zahlen hat der liebe Gatt gemacht, alles andere ist Menschenwerk.
The dear God has made the whole numbers, all the rest is man's work. —
Leopold Kronecker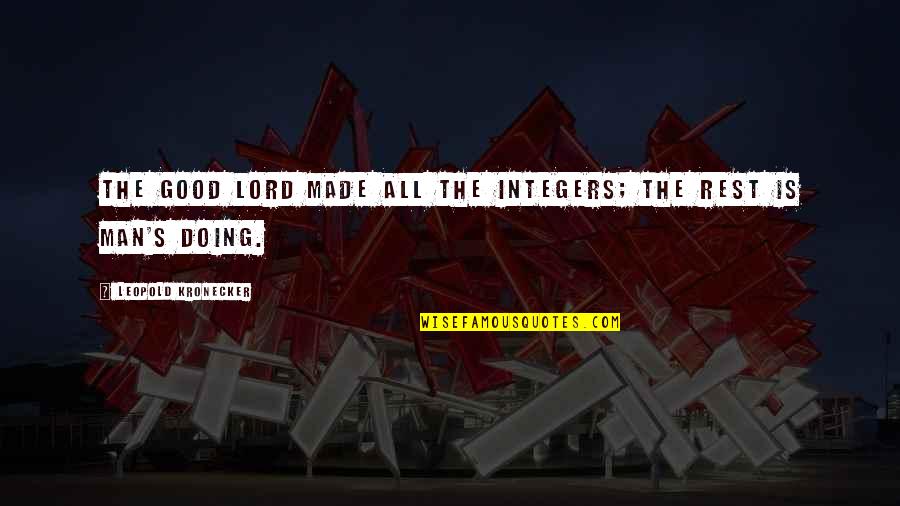 The Good Lord made all the integers; the rest is man's doing. —
Leopold Kronecker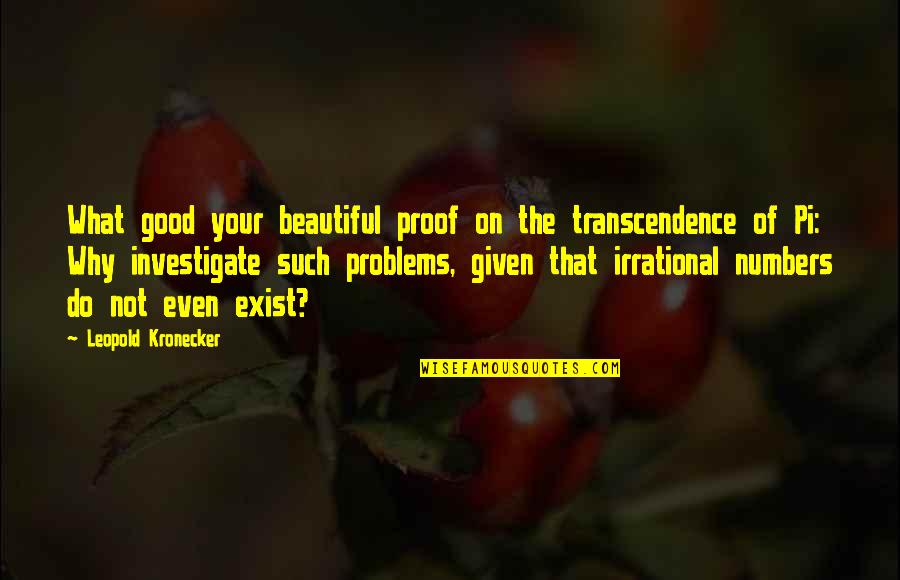 What good your beautiful proof on the transcendence of Pi: Why investigate such problems, given that irrational numbers do not even exist? —
Leopold Kronecker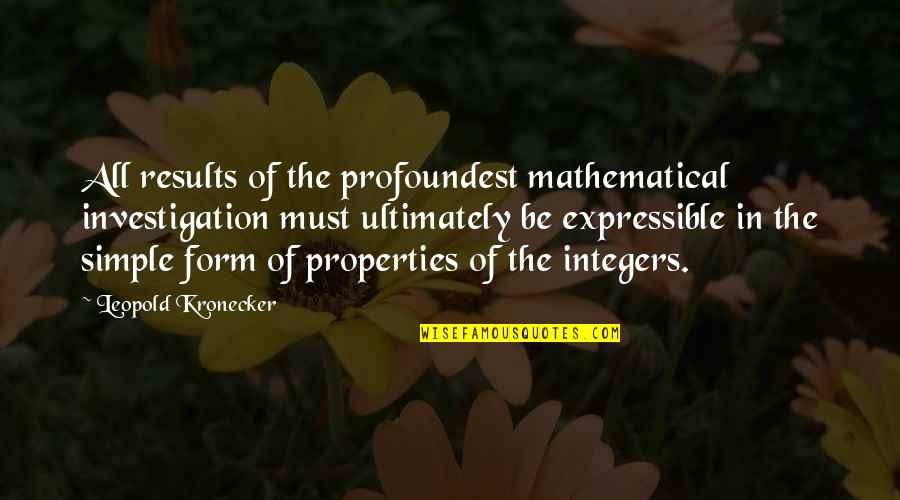 All results of the profoundest mathematical investigation must ultimately be expressible in the simple form of properties of the integers. —
Leopold Kronecker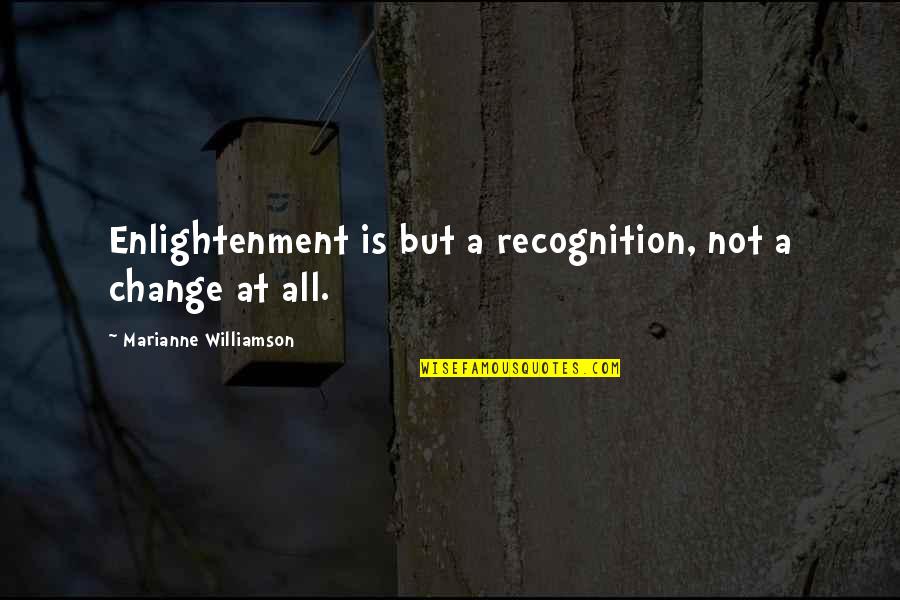 Enlightenment is but a recognition, not a change at all. —
Marianne Williamson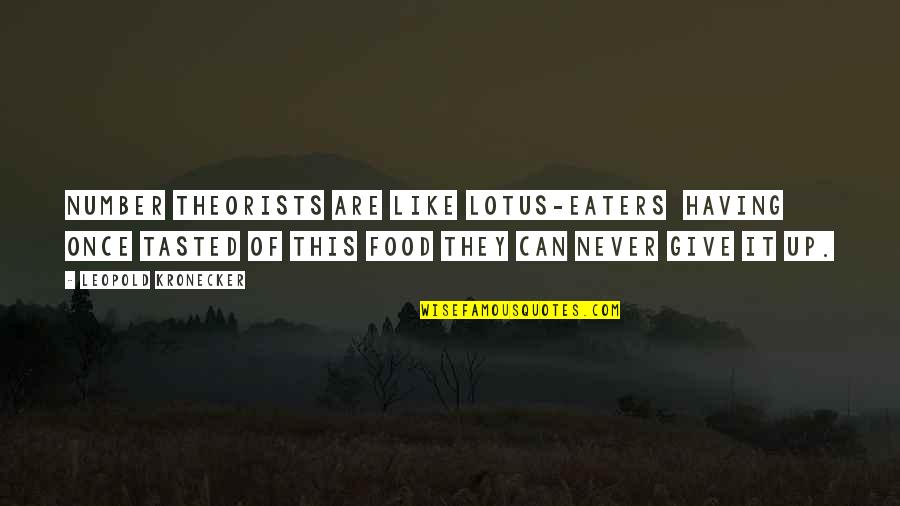 Number theorists are like lotus-eaters
having once tasted of this food they can never give it up. —
Leopold Kronecker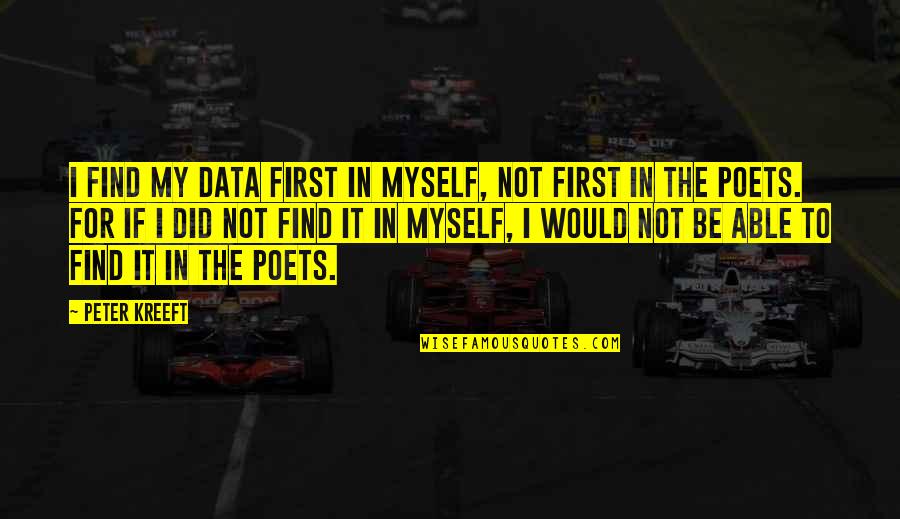 I find my data first in myself, not first in the poets. For if I did not find it in myself, I would not be able to find it in the poets. —
Peter Kreeft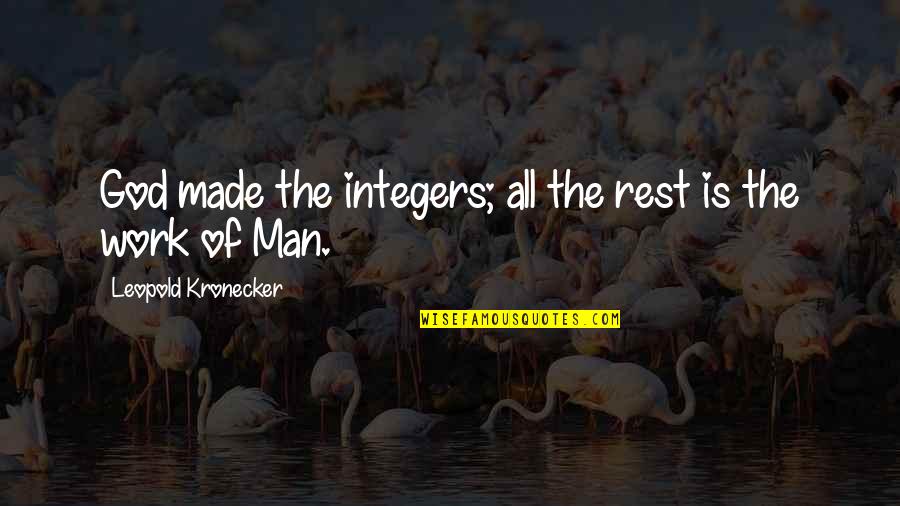 God made the integers; all the rest is the work of Man. —
Leopold Kronecker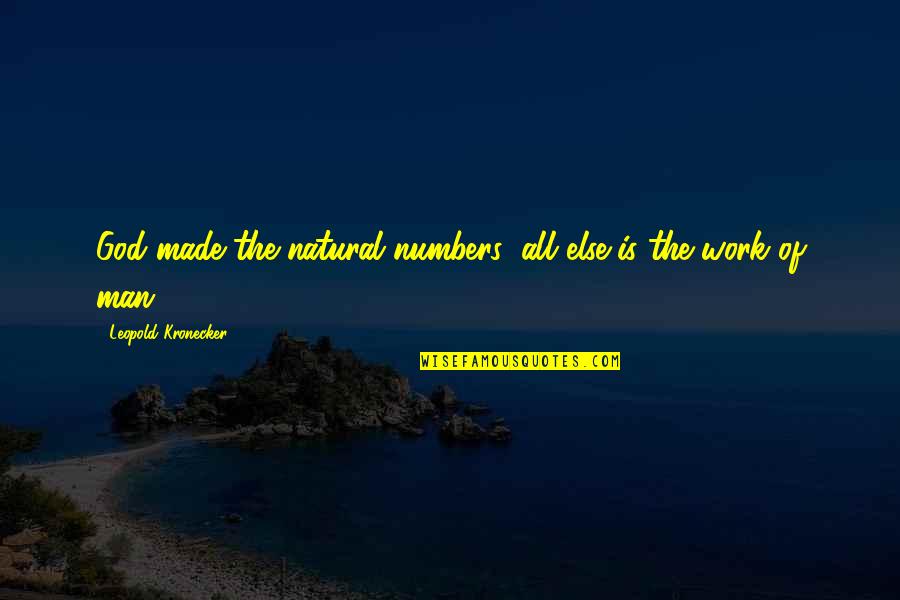 God made the natural numbers; all else is the work of man —
Leopold Kronecker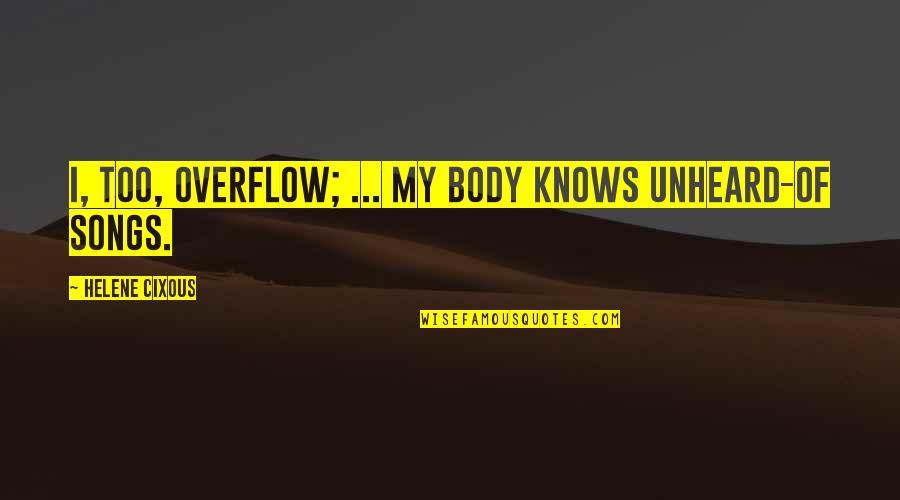 I, too, overflow; ... my body knows unheard-of songs. —
Helene Cixous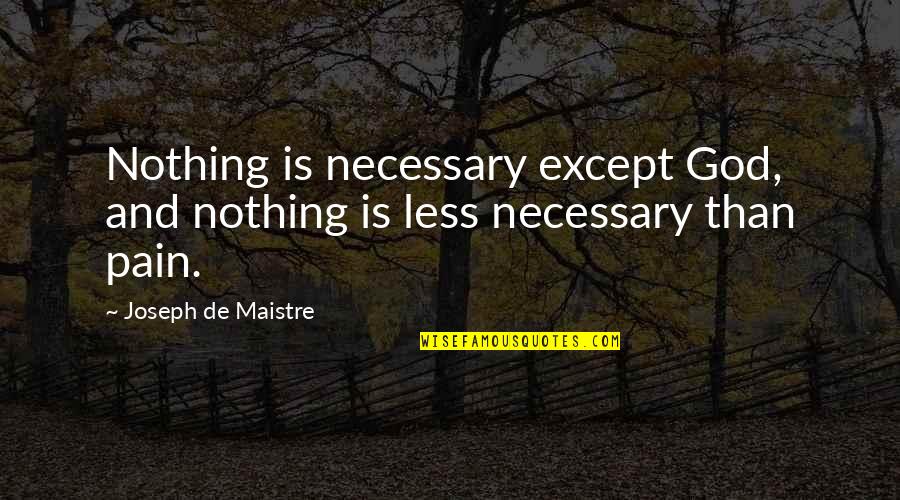 Nothing is necessary except God, and nothing is less necessary than pain. —
Joseph De Maistre