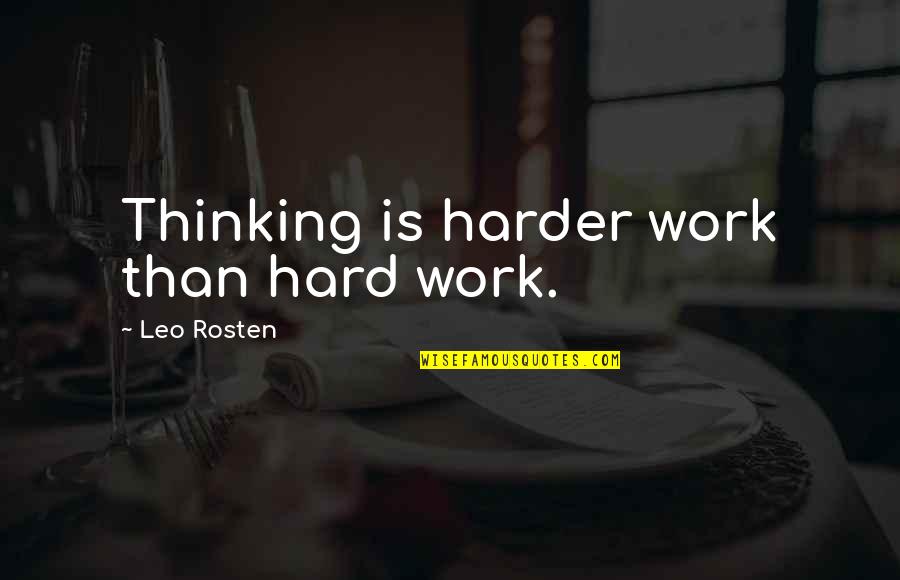 Thinking is harder work than hard work.
—
Leo Rosten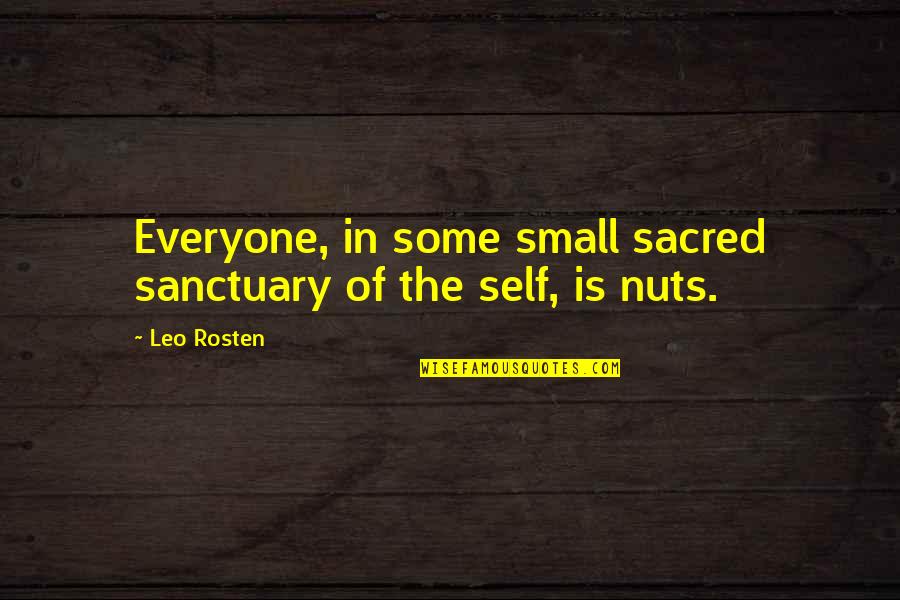 Everyone, in some small sacred sanctuary of the self, is nuts.
—
Leo Rosten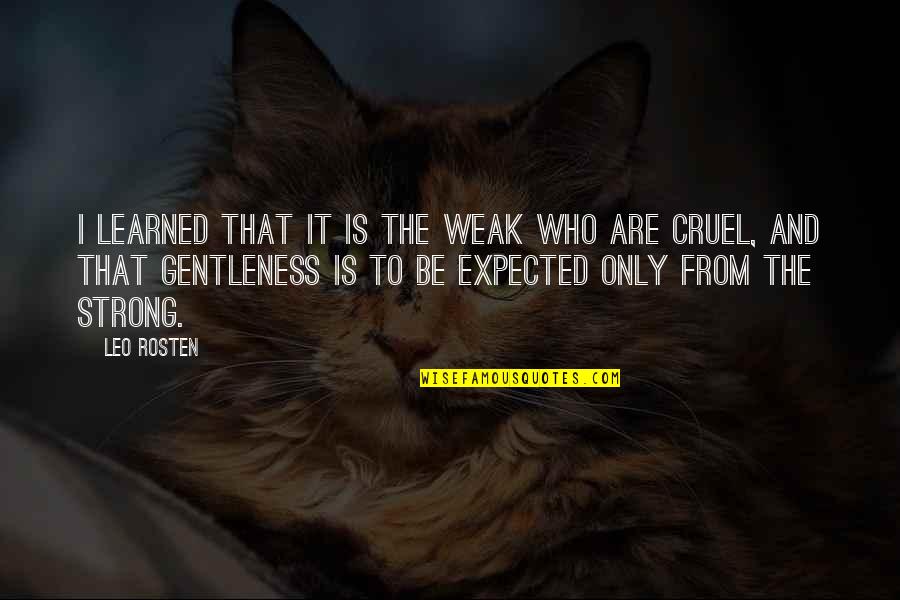 I learned that it is the weak who are cruel, and that gentleness is to be expected only from the strong.
—
Leo Rosten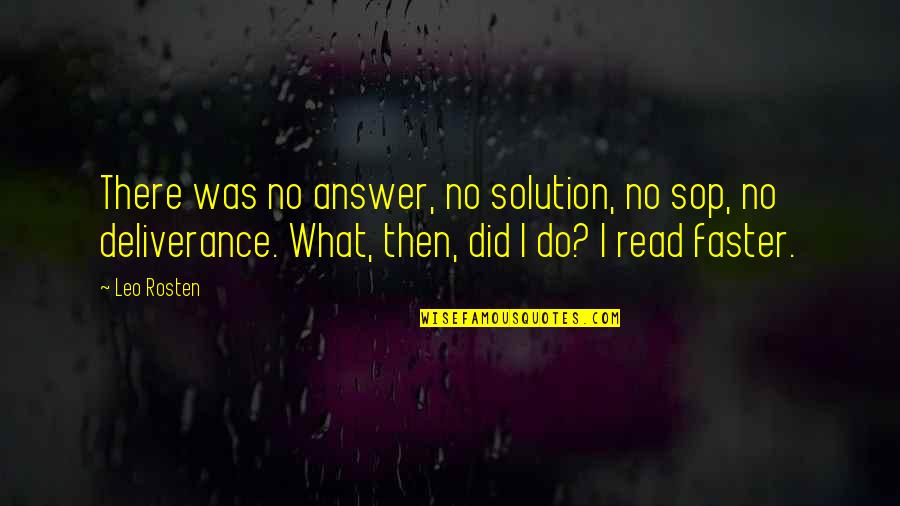 There was no answer, no solution, no sop, no deliverance. What, then, did I do? I read faster.
—
Leo Rosten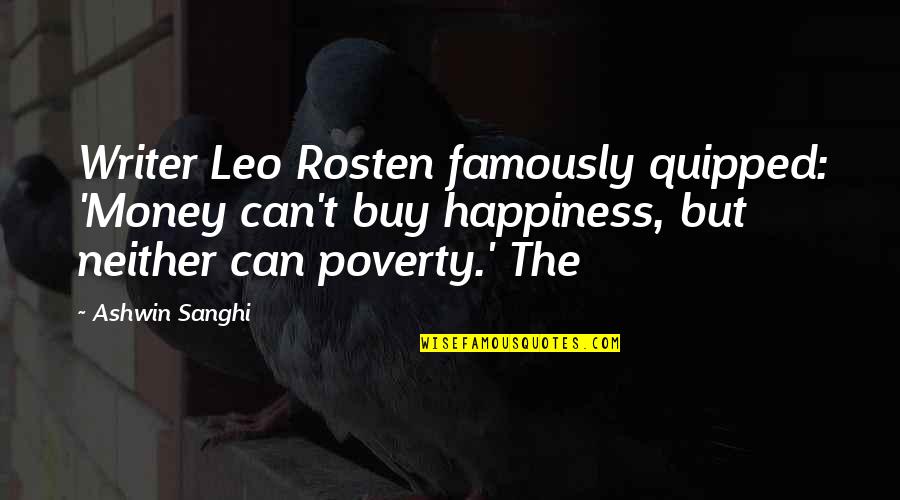 Writer Leo Rosten famously quipped: 'Money can't buy happiness, but neither can poverty.' The
—
Ashwin Sanghi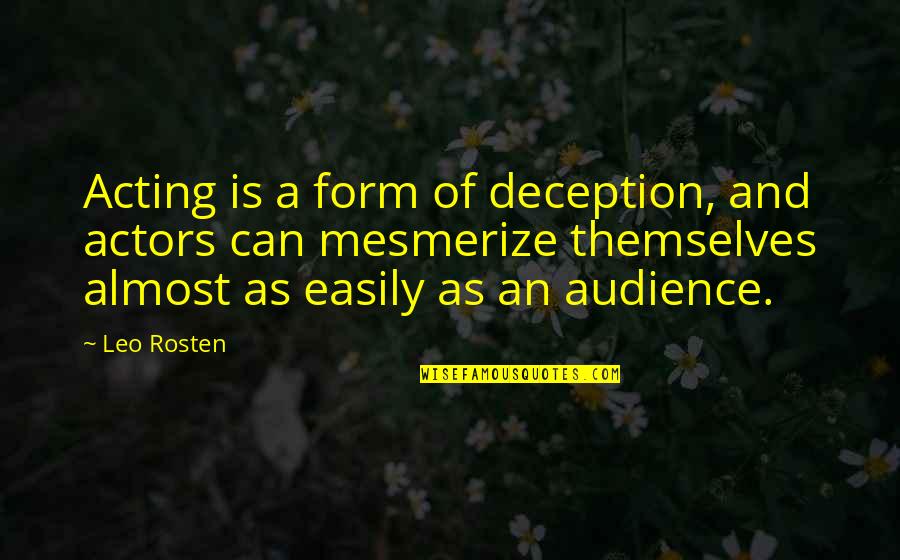 Acting is a form of deception, and actors can mesmerize themselves almost as easily as an audience.
—
Leo Rosten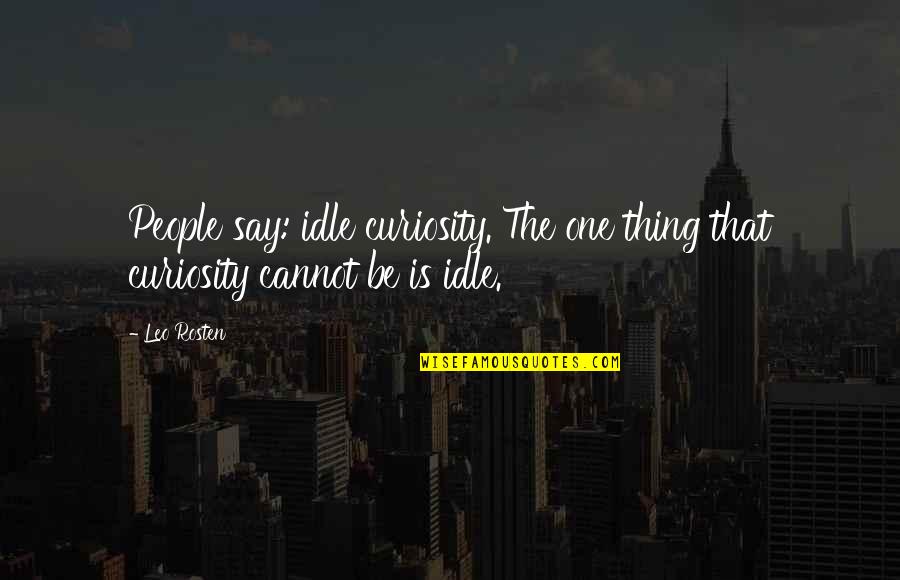 People say: idle curiosity. The one thing that curiosity cannot be is idle.
—
Leo Rosten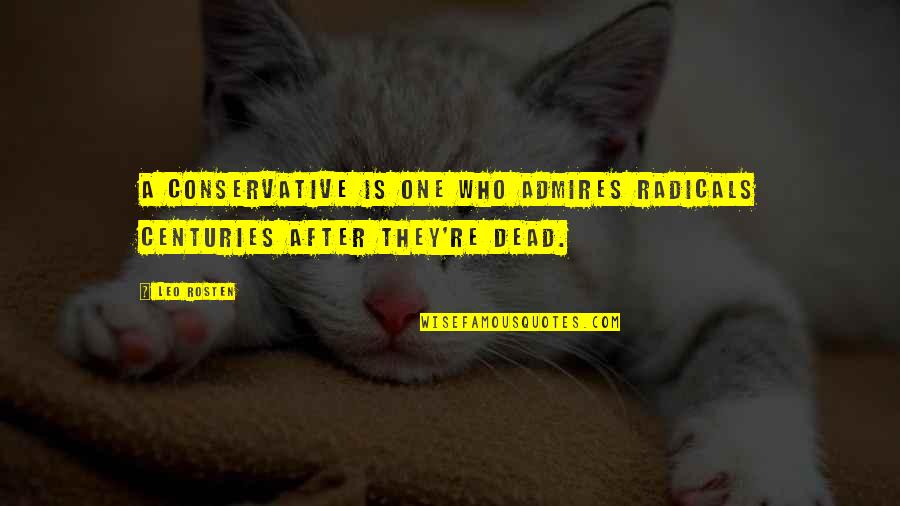 A conservative is one who admires radicals centuries after they're dead. —
Leo Rosten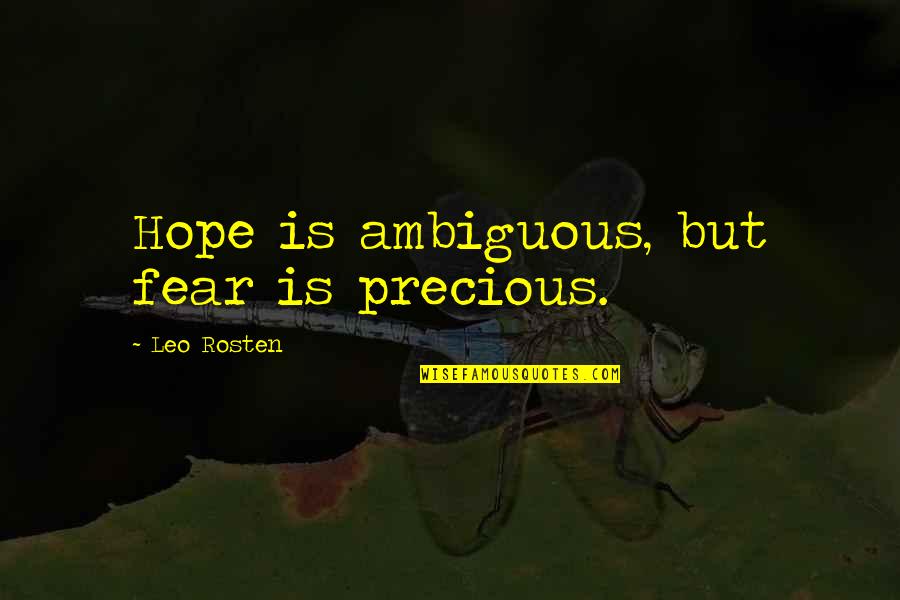 Hope is ambiguous, but fear is precious. —
Leo Rosten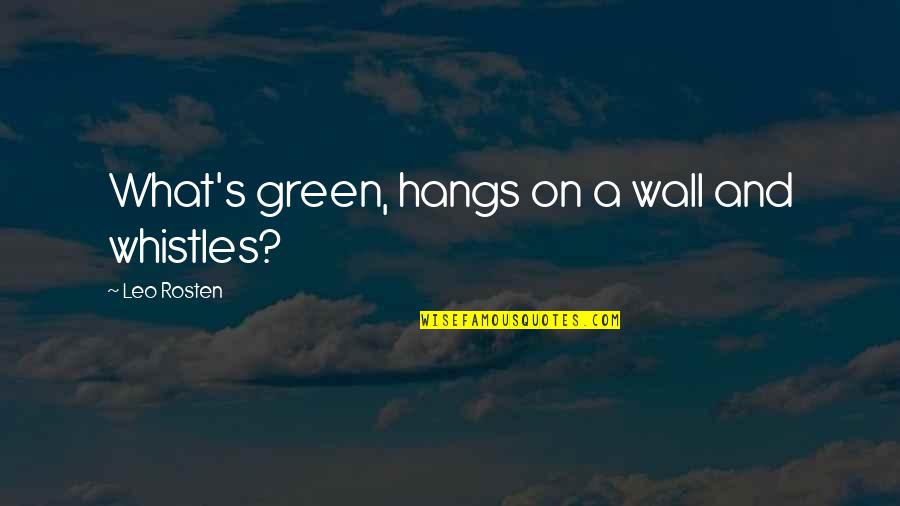 What's green, hangs on a wall and whistles? —
Leo Rosten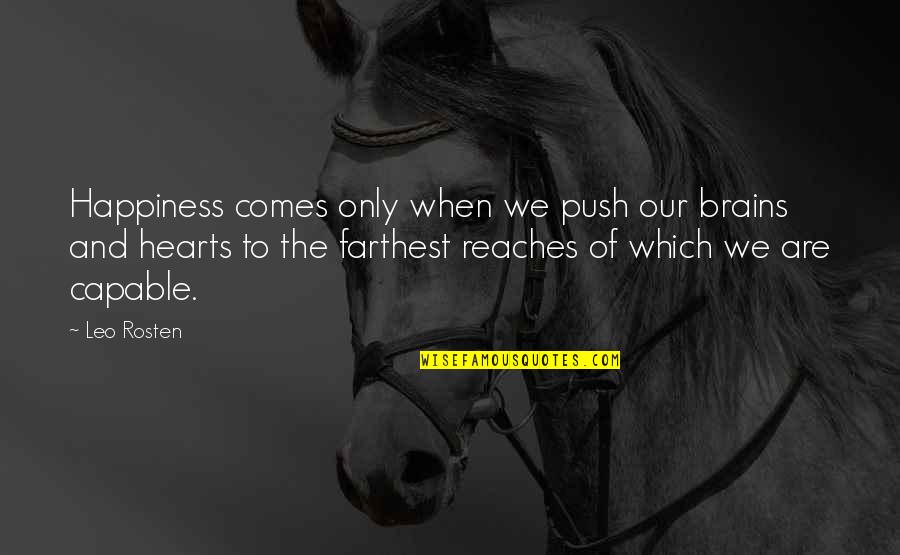 Happiness comes only when we push our brains and hearts to the farthest reaches of which we are capable. —
Leo Rosten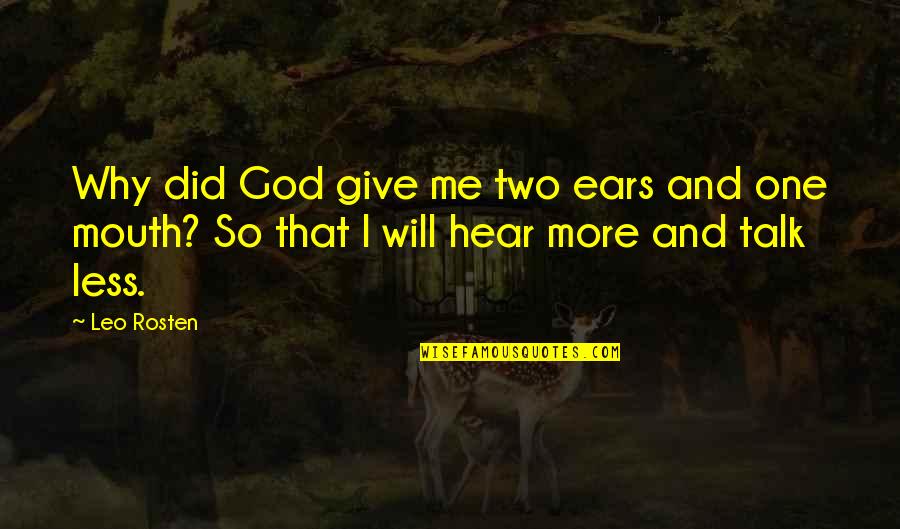 Why did God give me two ears and one mouth? So that I will hear more and talk less. —
Leo Rosten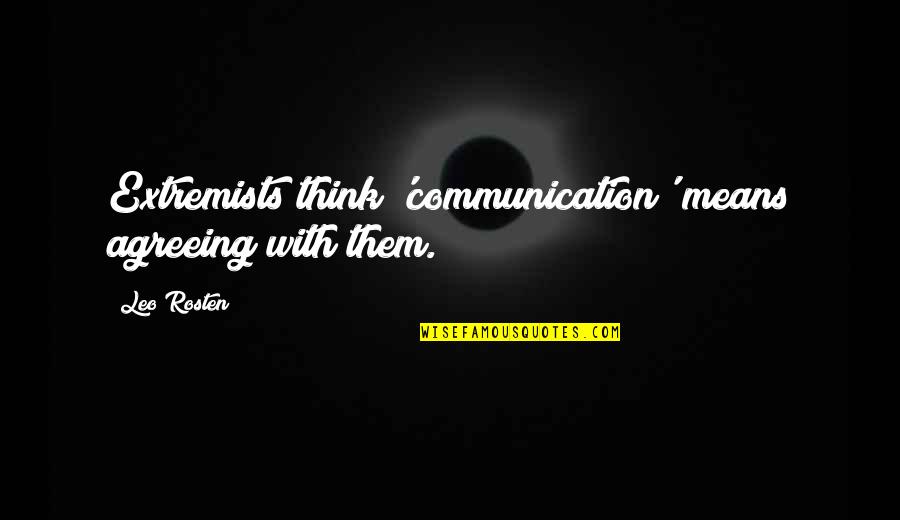 Extremists think 'communication' means agreeing with them. —
Leo Rosten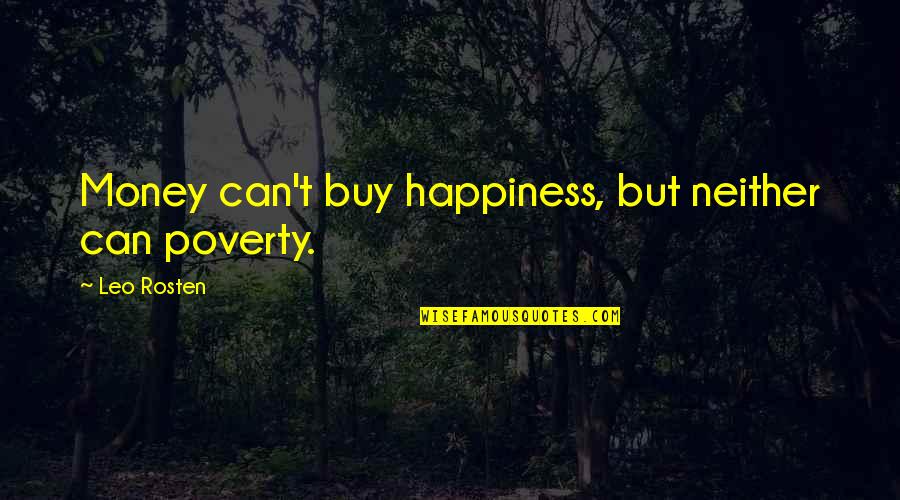 Money can't buy happiness, but neither can poverty. —
Leo Rosten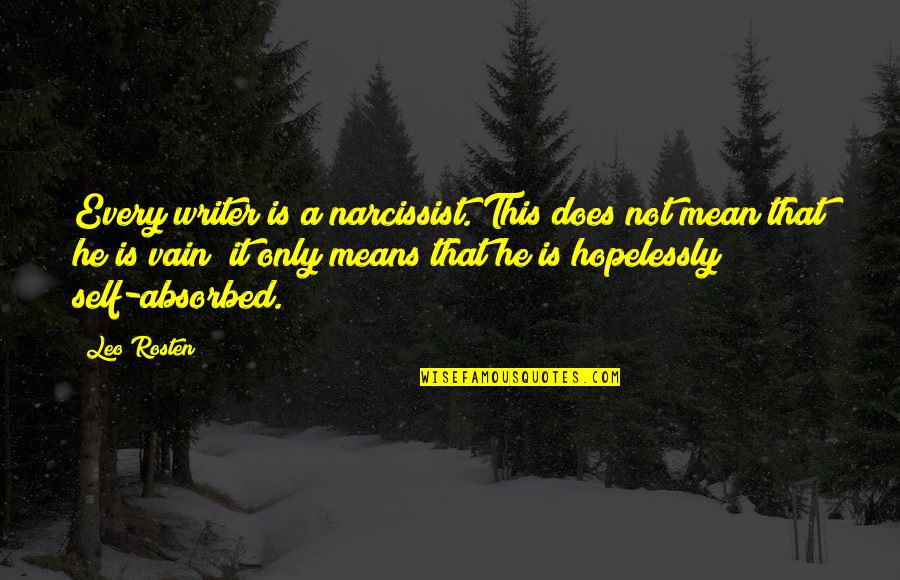 Every writer is a narcissist. This does not mean that he is vain; it only means that he is hopelessly self-absorbed. —
Leo Rosten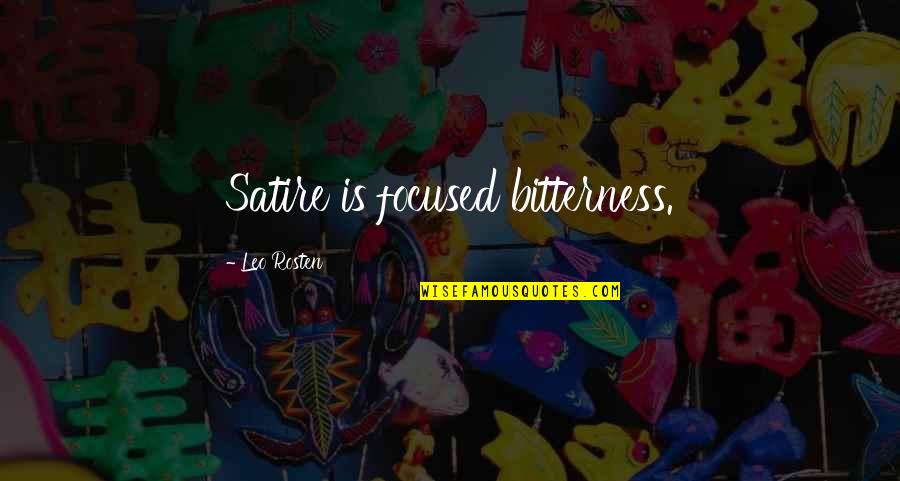 Satire is focused bitterness. —
Leo Rosten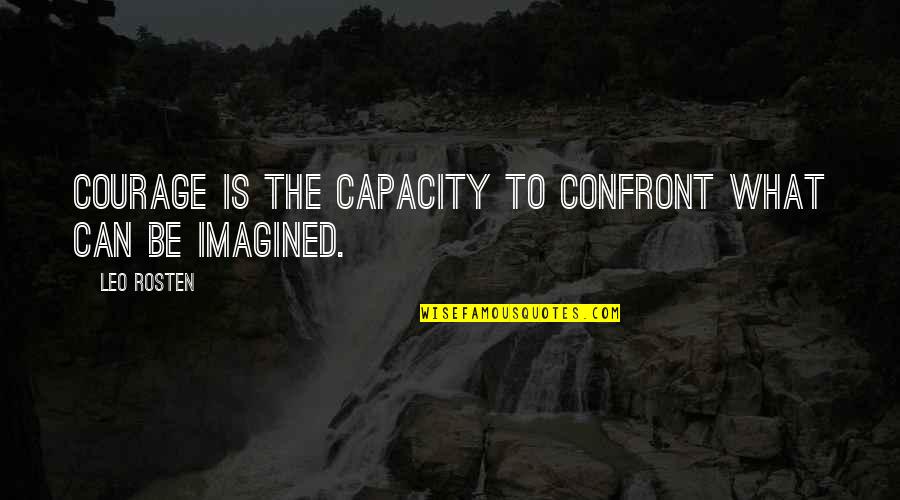 Courage is the capacity to confront what can be imagined. —
Leo Rosten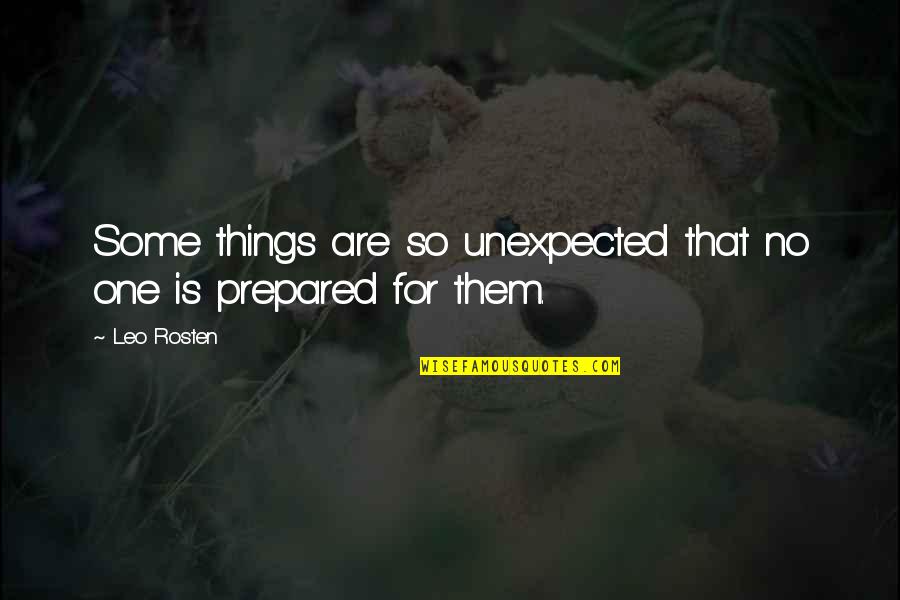 Some things are so unexpected that no one is prepared for them. —
Leo Rosten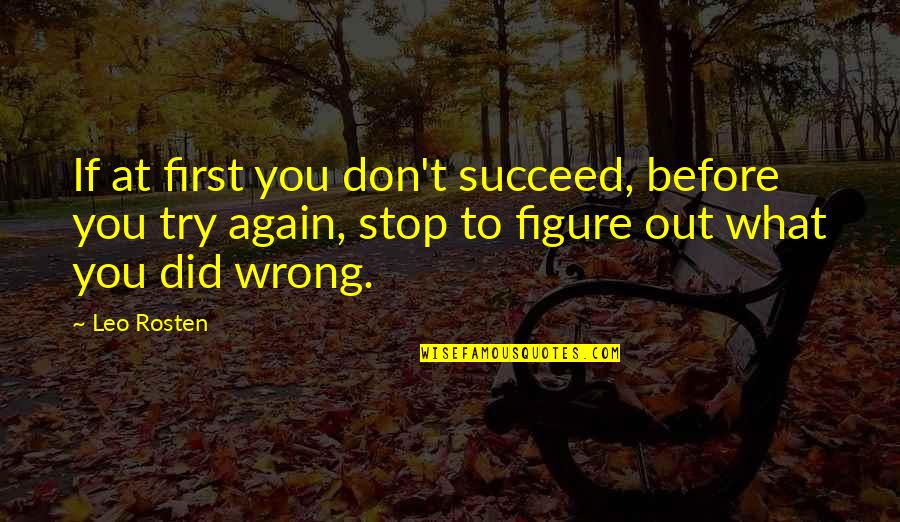 If at first you don't succeed, before you try again, stop to figure out what you did wrong. —
Leo Rosten
Her cooking suggested she had attended the Cordon Noir. —
Leo Rosten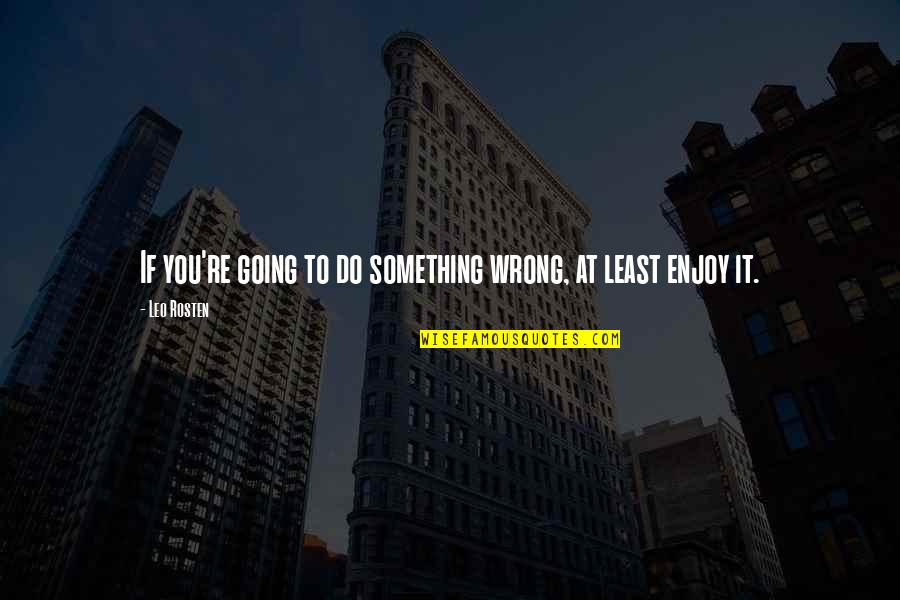 If you're going to do something wrong, at least enjoy it. —
Leo Rosten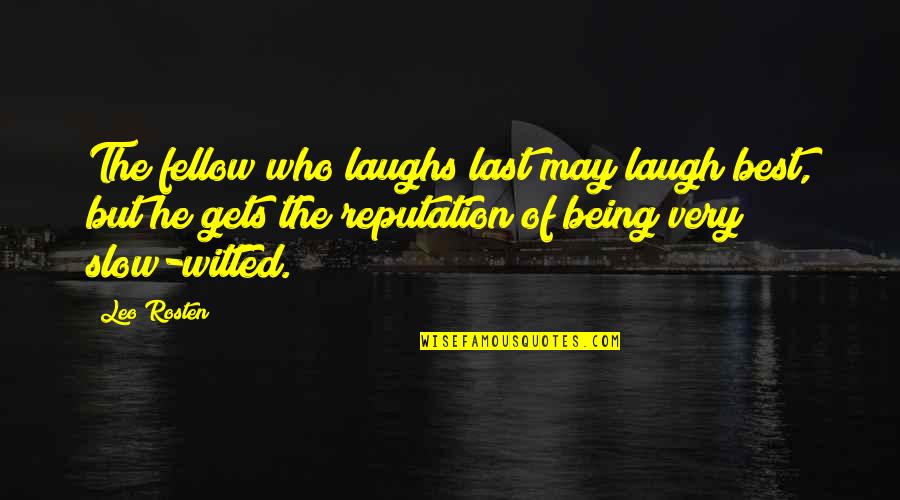 The fellow who laughs last may laugh best, but he gets the reputation of being very slow-witted. —
Leo Rosten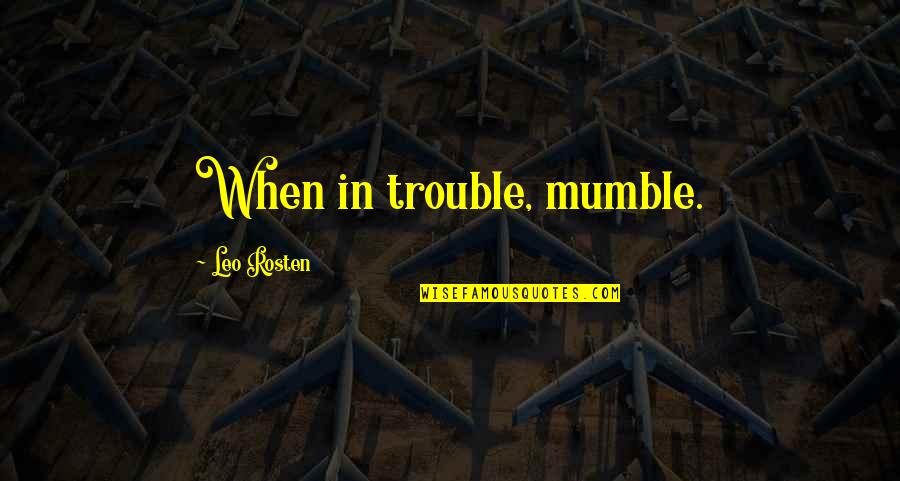 When in trouble, mumble. —
Leo Rosten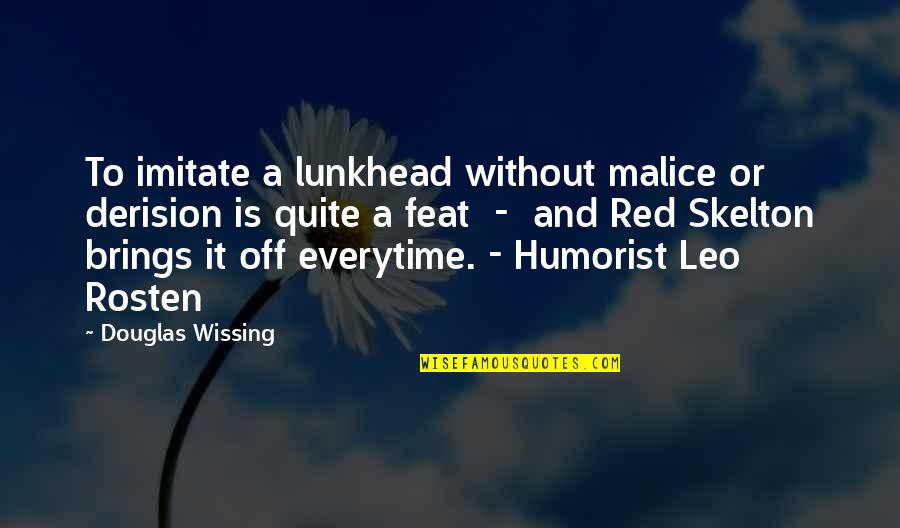 To imitate a lunkhead without malice or derision is quite a feat - and Red Skelton brings it off everytime. - Humorist Leo Rosten —
Douglas Wissing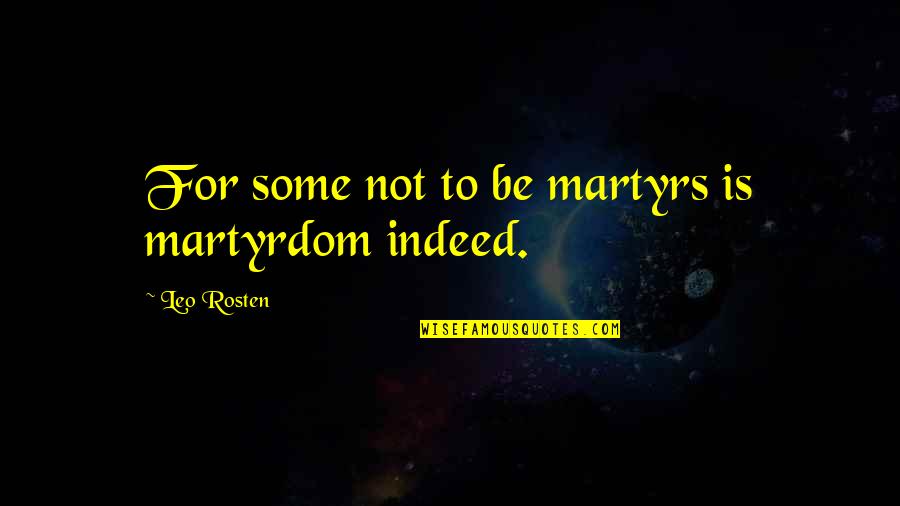 For some not to be martyrs is martyrdom indeed. —
Leo Rosten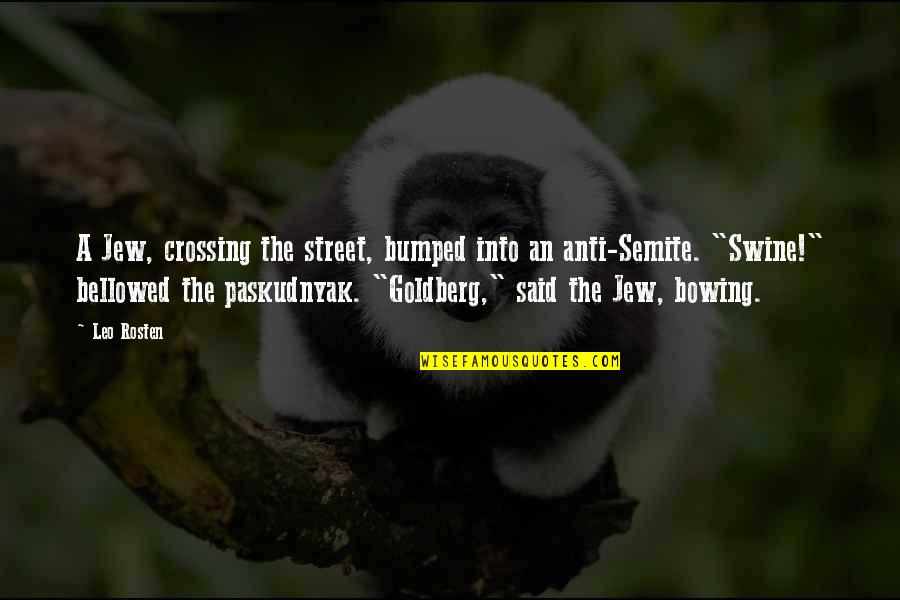 A Jew, crossing the street, bumped into an anti-Semite. "Swine!" bellowed the paskudnyak. "Goldberg," said the Jew, bowing. —
Leo Rosten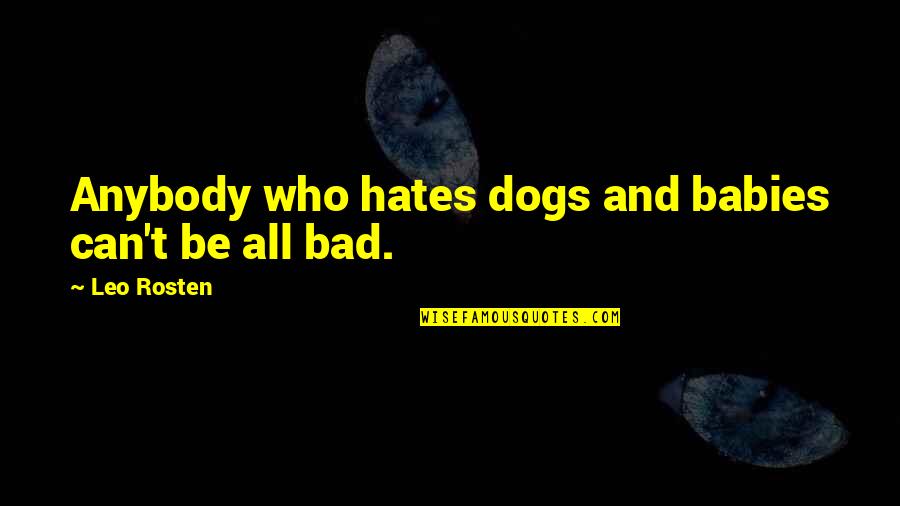 Anybody who hates dogs and babies can't be all bad. —
Leo Rosten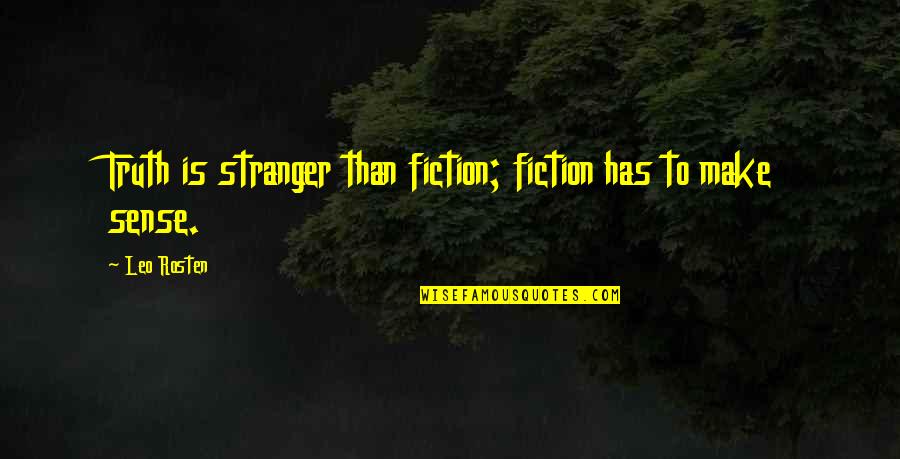 Truth is stranger than fiction; fiction has to make sense. —
Leo Rosten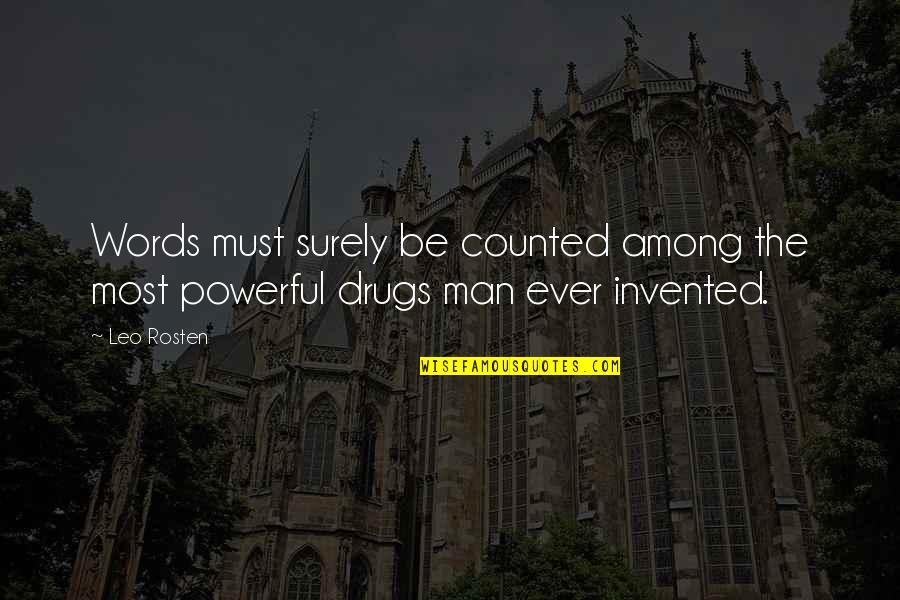 Words must surely be counted among the most powerful drugs man ever invented. —
Leo Rosten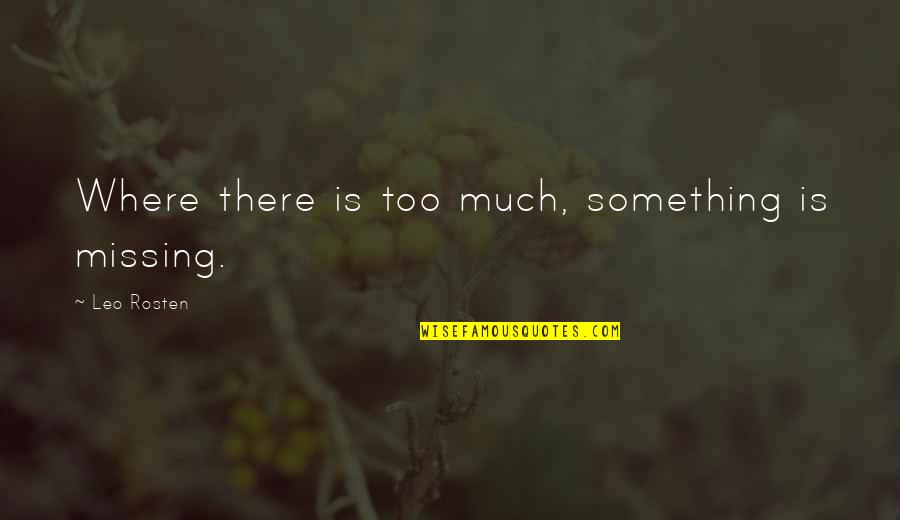 Where there is too much, something is missing. —
Leo Rosten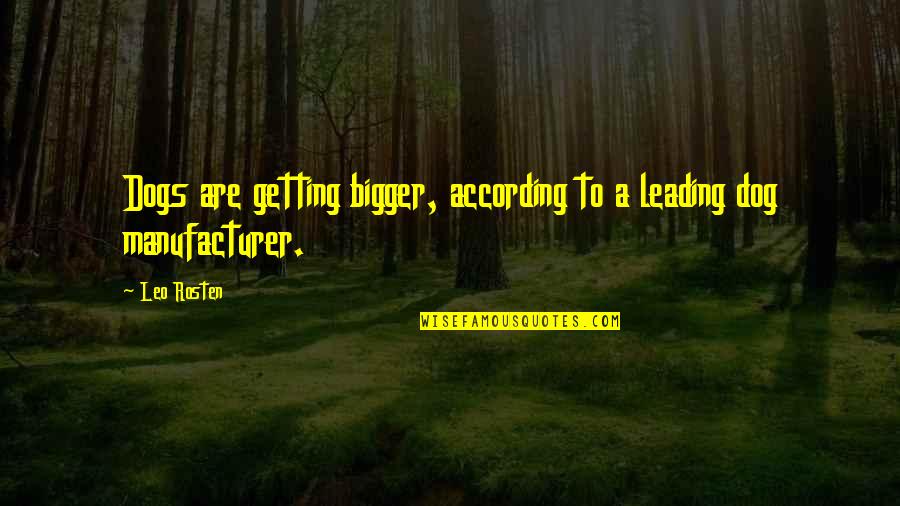 Dogs are getting bigger, according to a leading dog manufacturer. —
Leo Rosten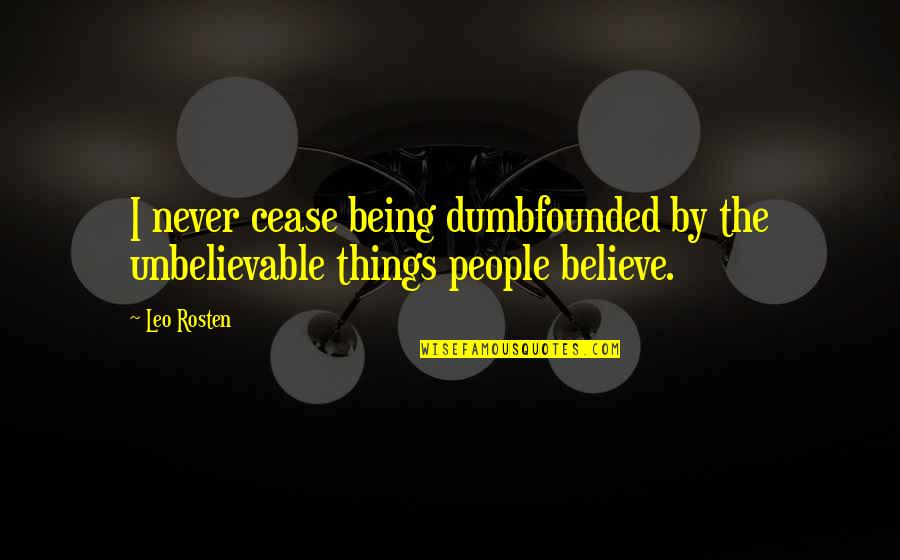 I never cease being dumbfounded by the unbelievable things people believe. —
Leo Rosten