Learn And Develop Quotes
Collection of top 25 famous quotes about Learn And Develop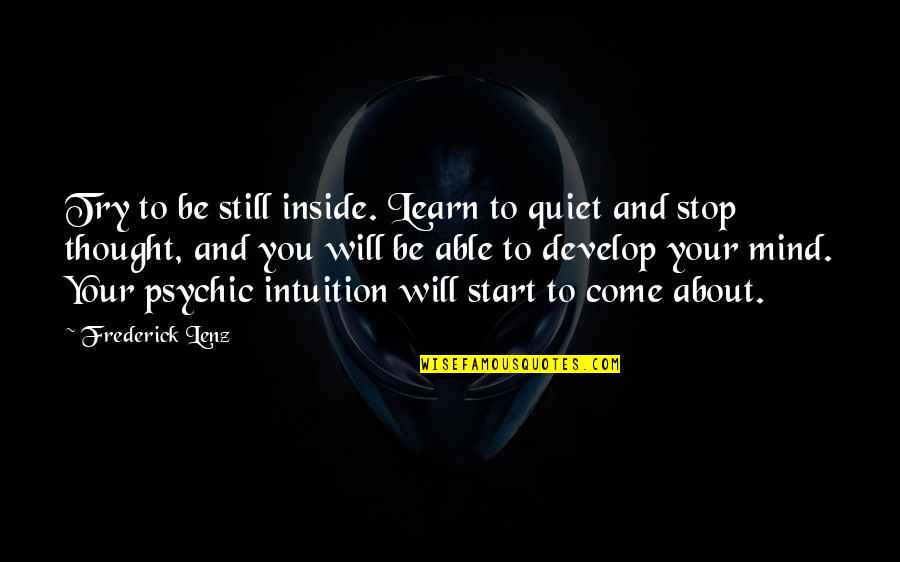 Try to be still inside. Learn to quiet and stop thought, and you will be able to develop your mind. Your psychic intuition will start to come about.
—
Frederick Lenz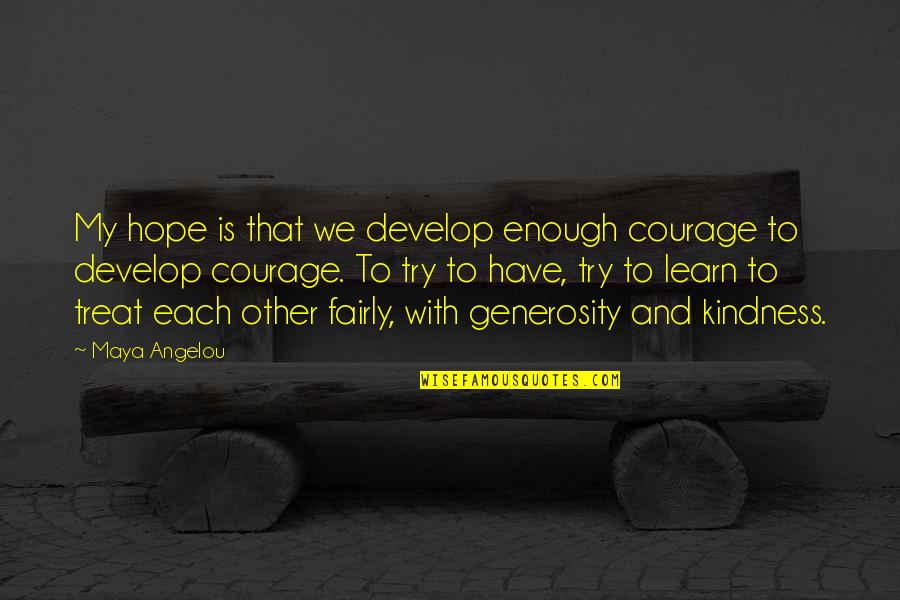 My hope is that we develop enough courage to develop courage. To try to have, try to learn to treat each other fairly, with generosity and kindness.
—
Maya Angelou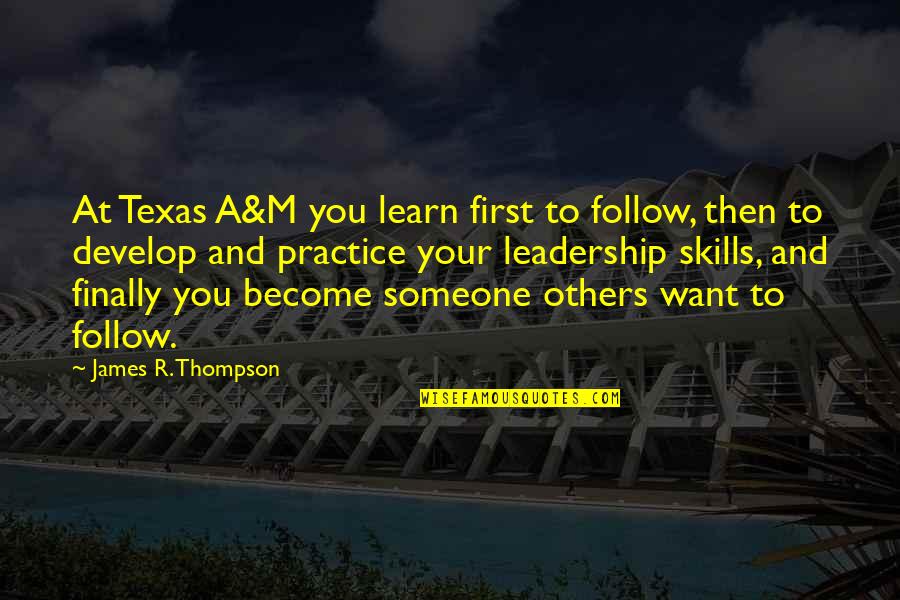 At Texas A&M you learn first to follow, then to develop and practice your leadership skills, and finally you become someone others want to follow.
—
James R. Thompson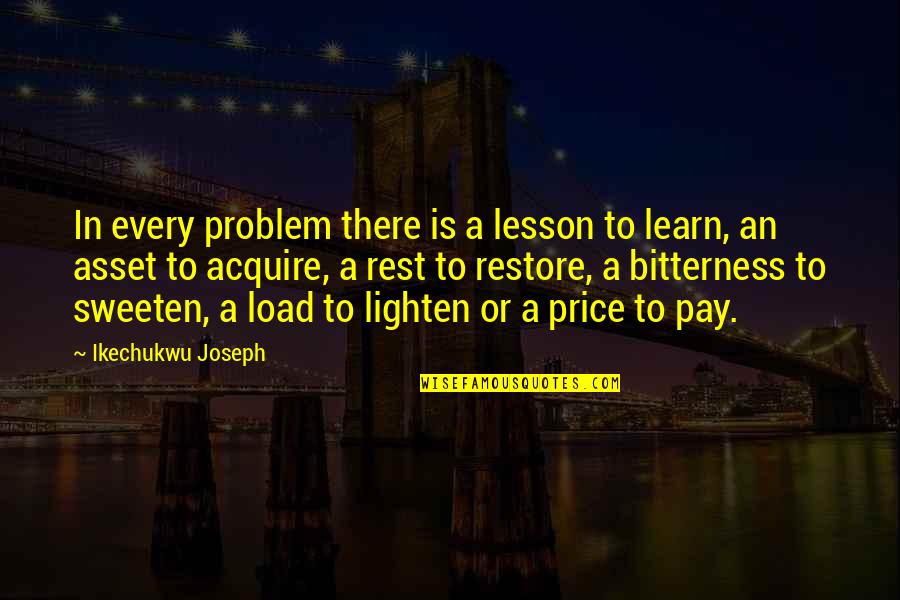 In every problem there is a lesson to learn, an asset to acquire, a rest to restore, a bitterness to sweeten, a load to lighten or a price to pay.
—
Ikechukwu Joseph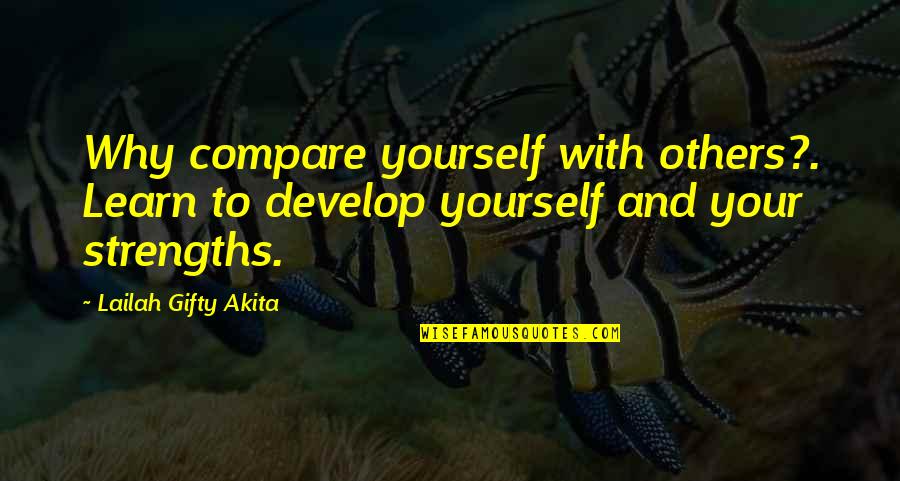 Why compare yourself with others?. Learn to develop yourself and your strengths.
—
Lailah Gifty Akita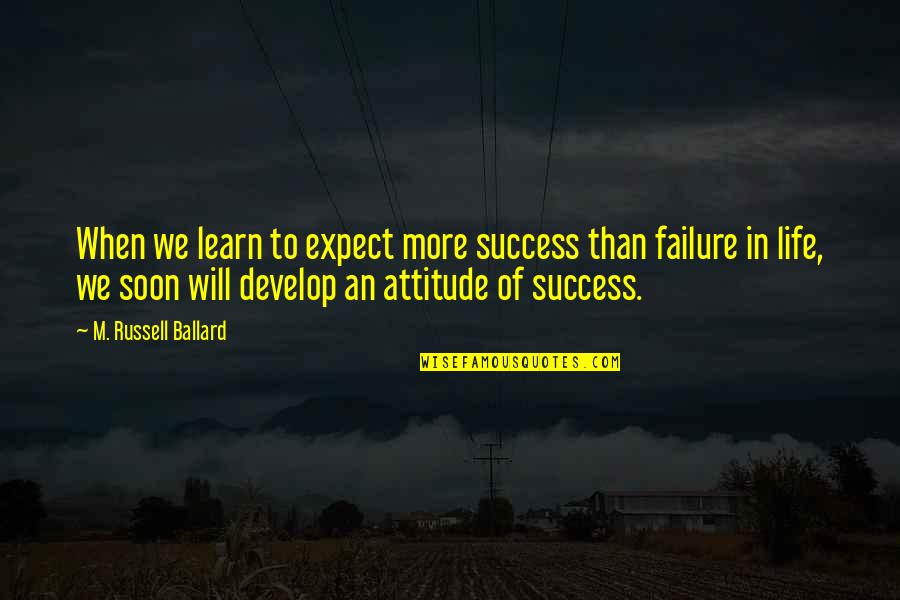 When we learn to expect more success than failure in life, we soon will develop an attitude of success.
—
M. Russell Ballard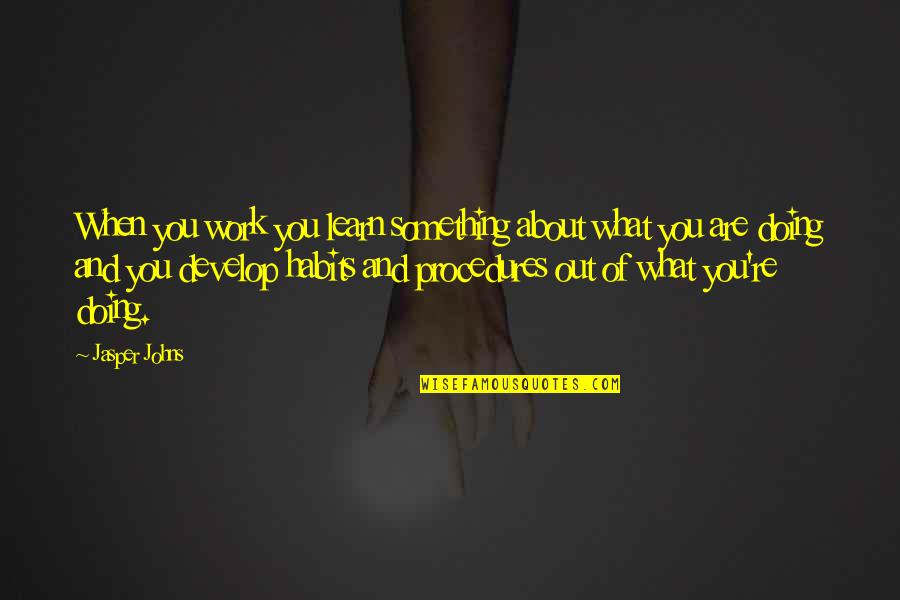 When you work you learn something about what you are doing and you develop habits and procedures out of what you're doing. —
Jasper Johns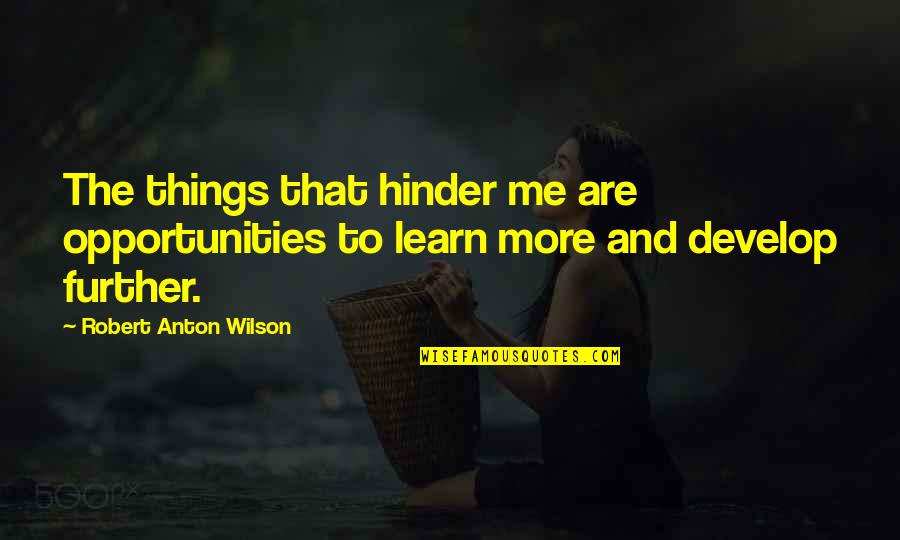 The things that hinder me are opportunities to learn more and develop further. —
Robert Anton Wilson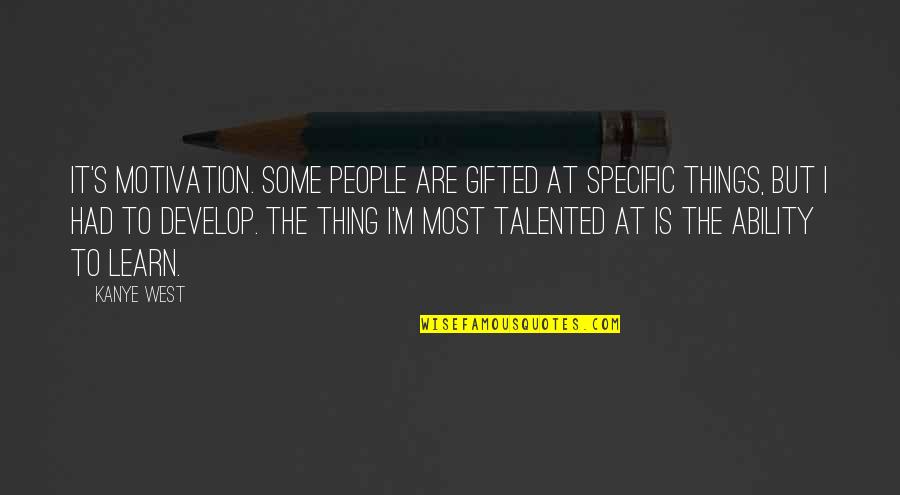 It's motivation. Some people are gifted at specific things, but I had to develop. The thing I'm most talented at is the ability to learn. —
Kanye West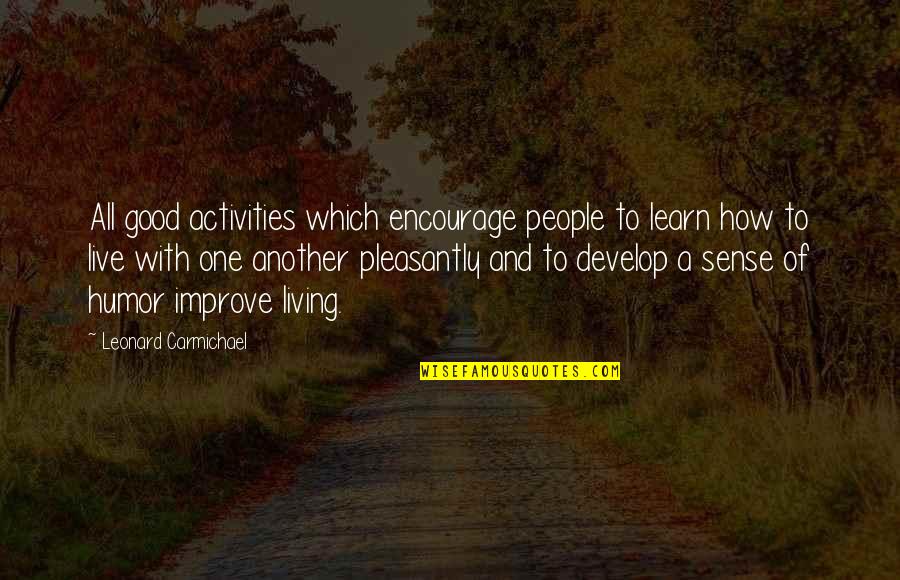 All good activities which encourage people to learn how to live with one another pleasantly and to develop a sense of humor improve living. —
Leonard Carmichael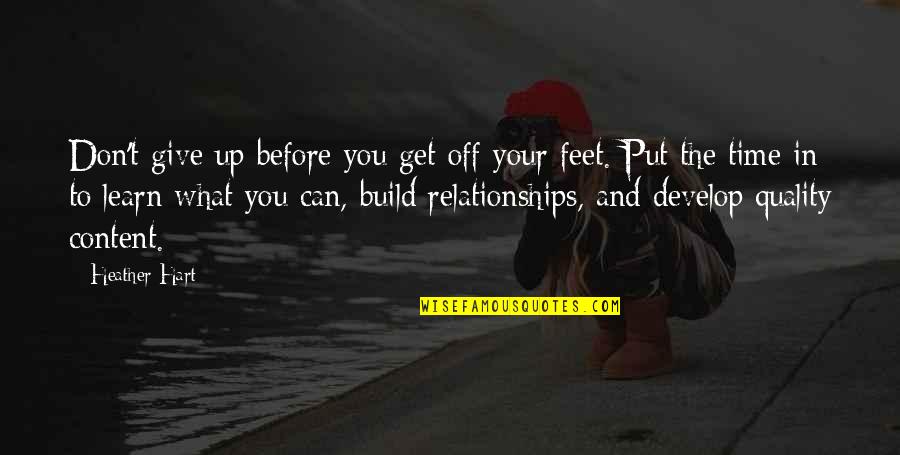 Don't give up before you get off your feet. Put the time in to learn what you can, build relationships, and develop quality content. —
Heather Hart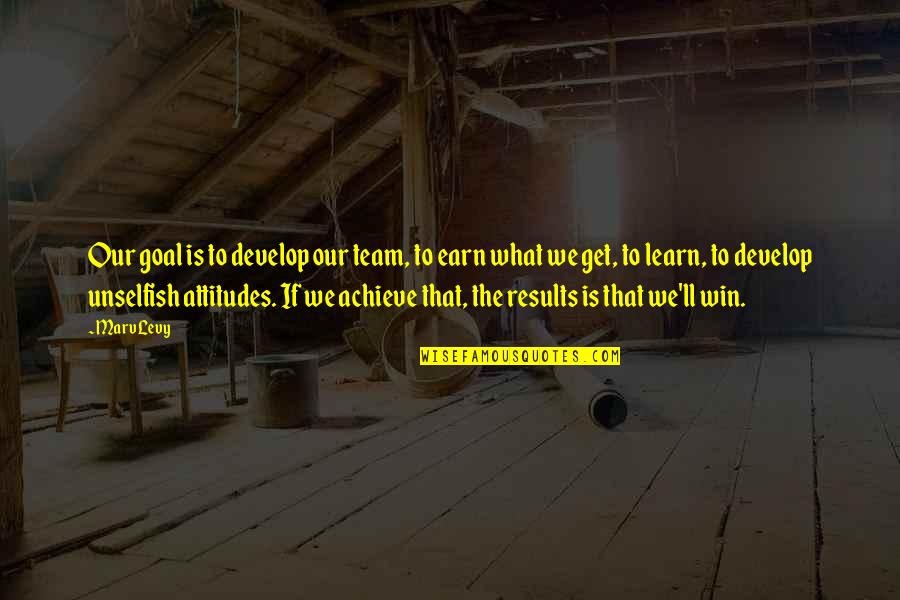 Our goal is to develop our team, to earn what we get, to learn, to develop unselfish attitudes. If we achieve that, the results is that we'll win. —
Marv Levy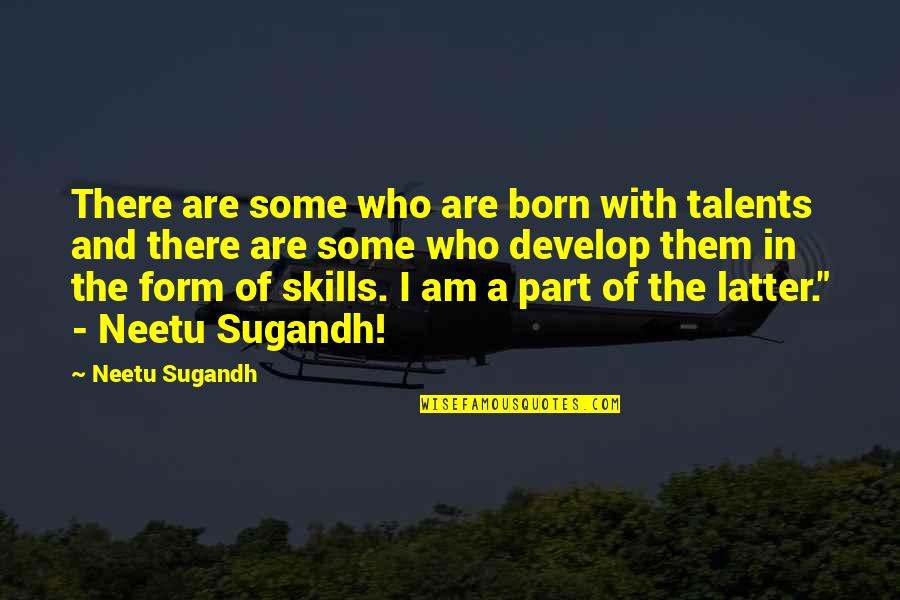 There are some who are born with talents and there are some who develop them in the form of skills. I am a part of the latter." - Neetu Sugandh! —
Neetu Sugandh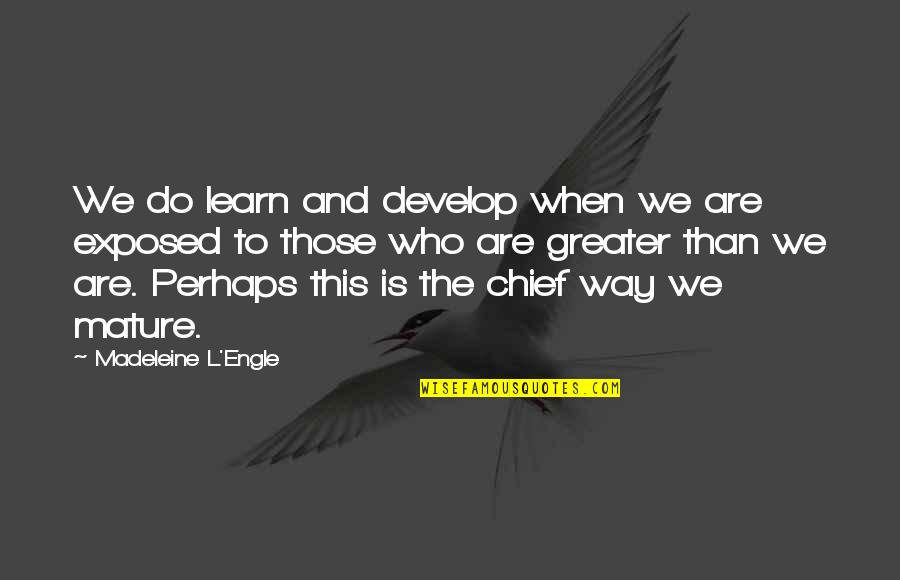 We do
learn and develop
when we are exposed to those who are greater than we are. Perhaps this is the chief way we mature. —
Madeleine L'Engle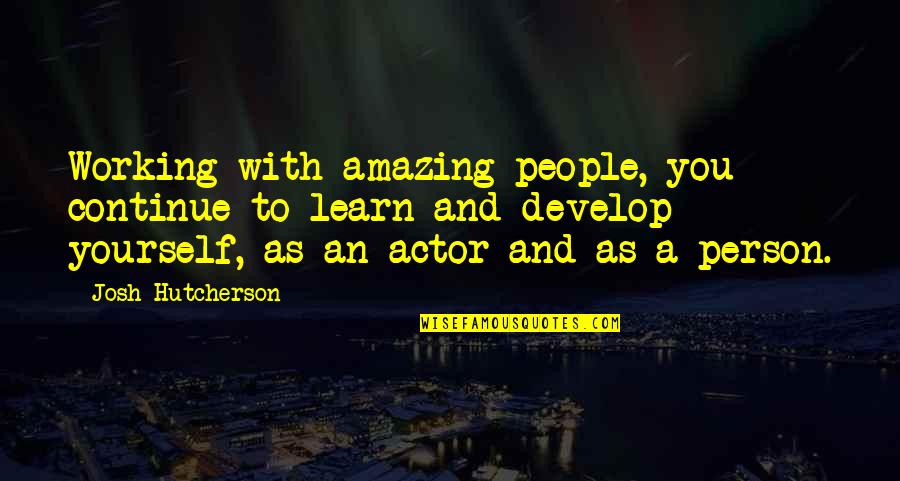 Working with amazing people, you continue to
learn and develop
yourself, as an actor and as a person. —
Josh Hutcherson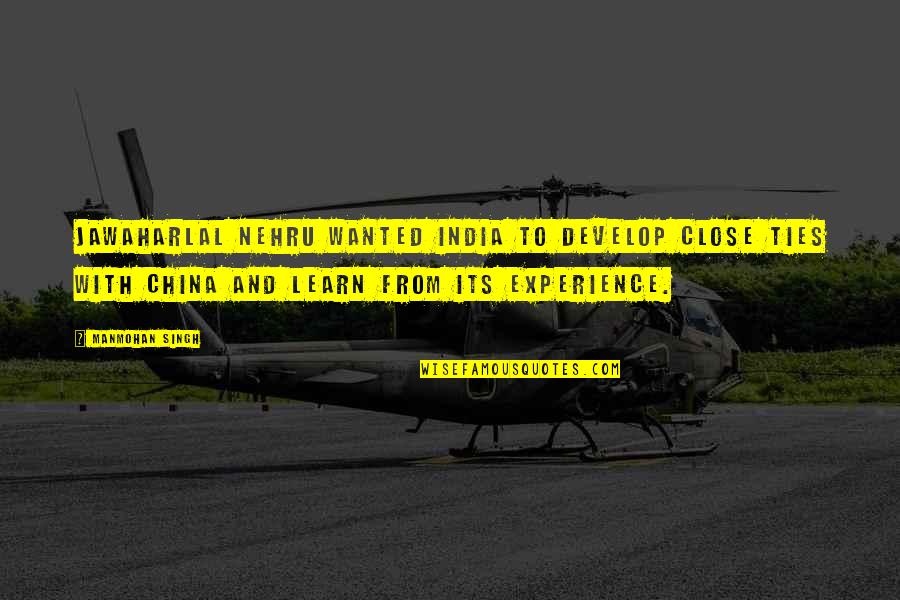 Jawaharlal Nehru wanted India to develop close ties with China and learn from its experience. —
Manmohan Singh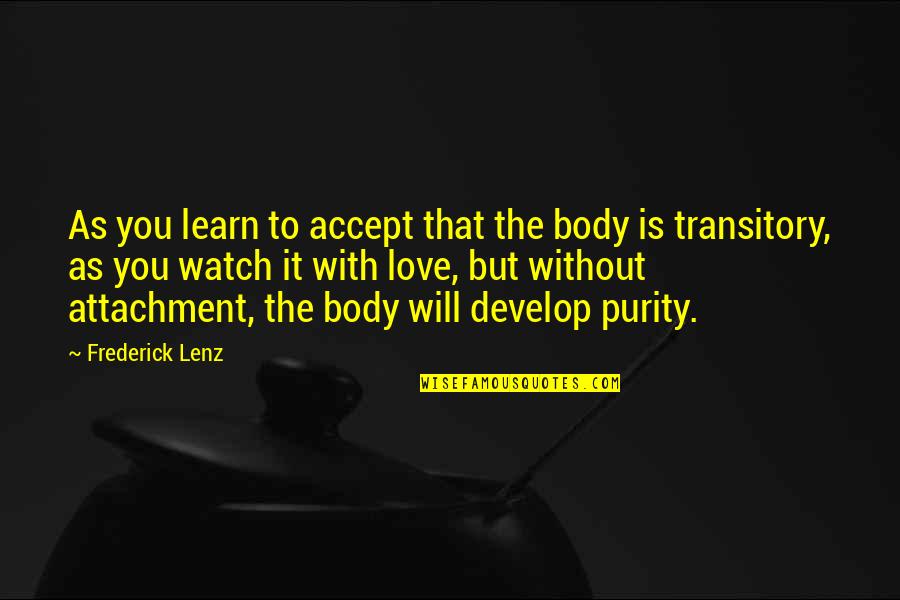 As you learn to accept that the body is transitory, as you watch it with love, but without attachment, the body will develop purity. —
Frederick Lenz
You've got to learn to survive a defeat. That's when you develop character. —
Richard M. Nixon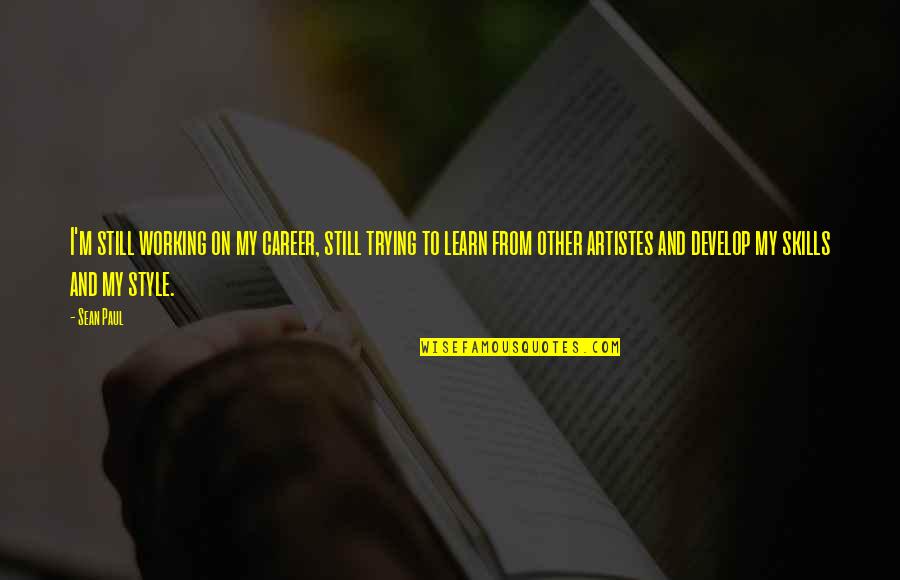 I'm still working on my career, still trying to learn from other artistes and develop my skills and my style. —
Sean Paul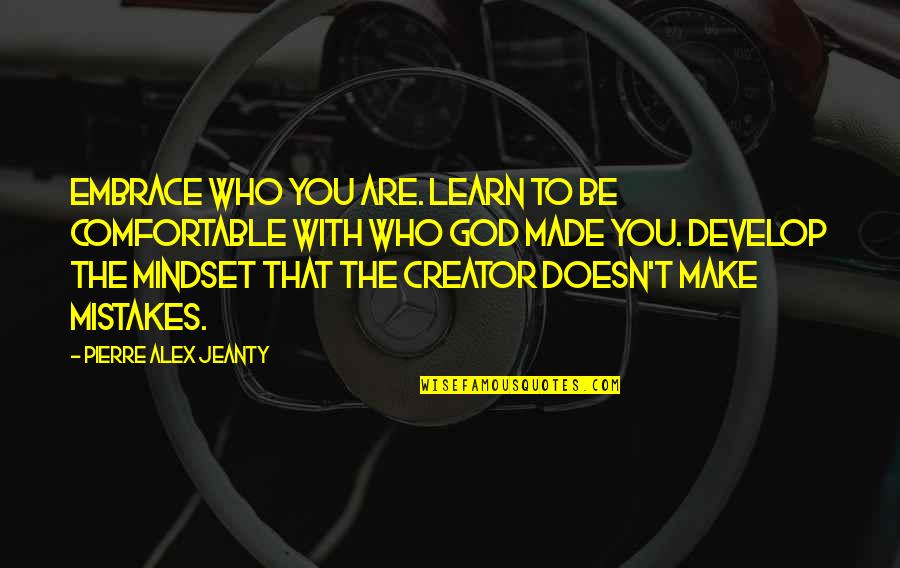 Embrace who you are. Learn to be comfortable with who God made you. Develop the mindset that the creator doesn't make mistakes. —
Pierre Alex Jeanty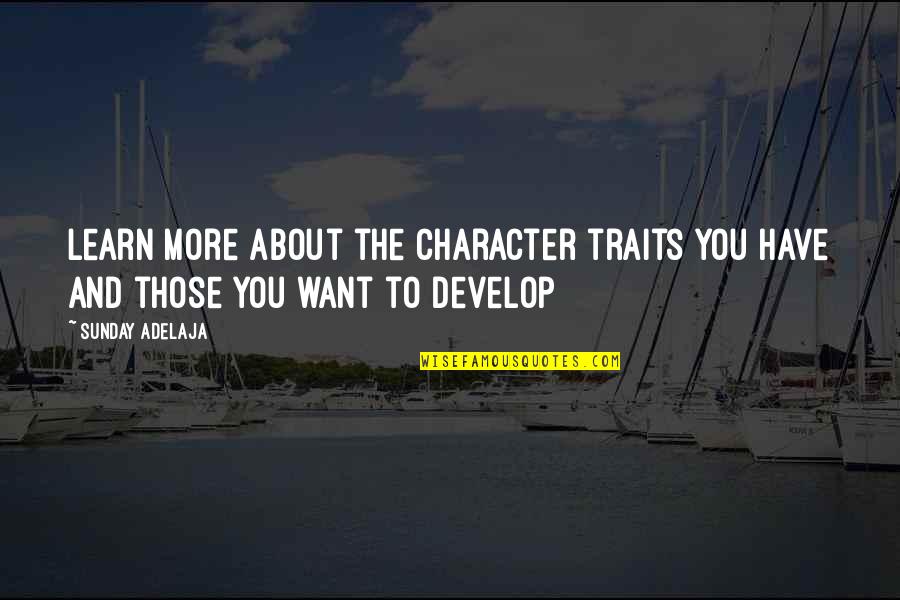 Learn more about the character traits you have and those you want to develop —
Sunday Adelaja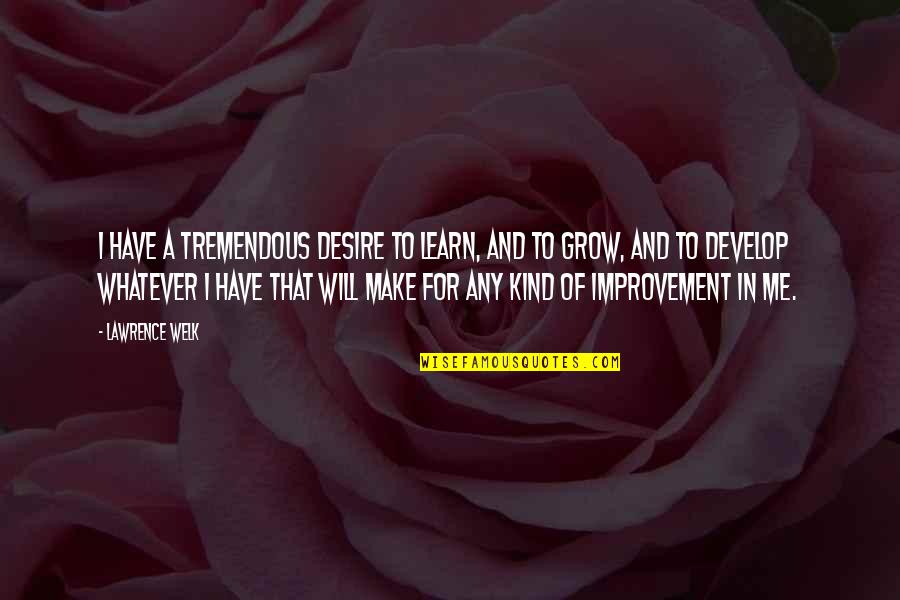 I have a tremendous desire to learn, and to grow, and to develop whatever I have that will make for any kind of improvement in me. —
Lawrence Welk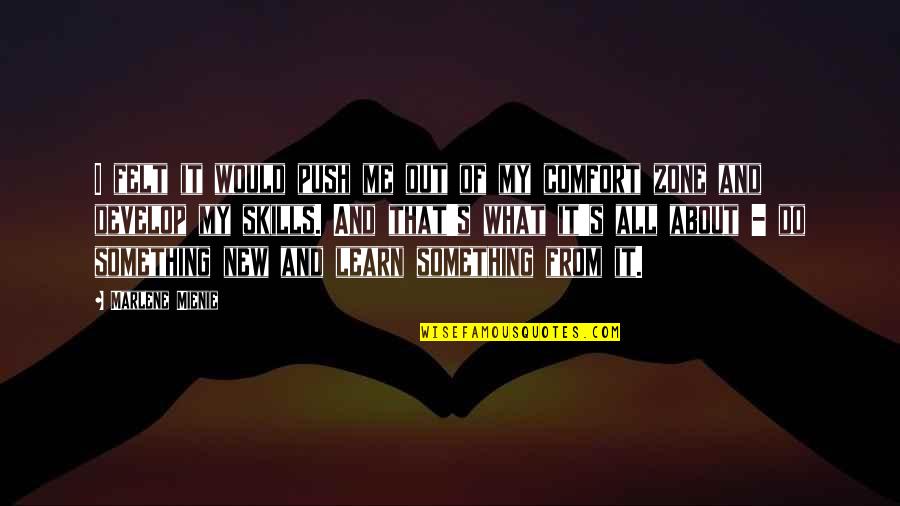 I felt it would push me out of my comfort zone and develop my skills. And that's what it's all about - do something new and learn something from it. —
Marlene Mienie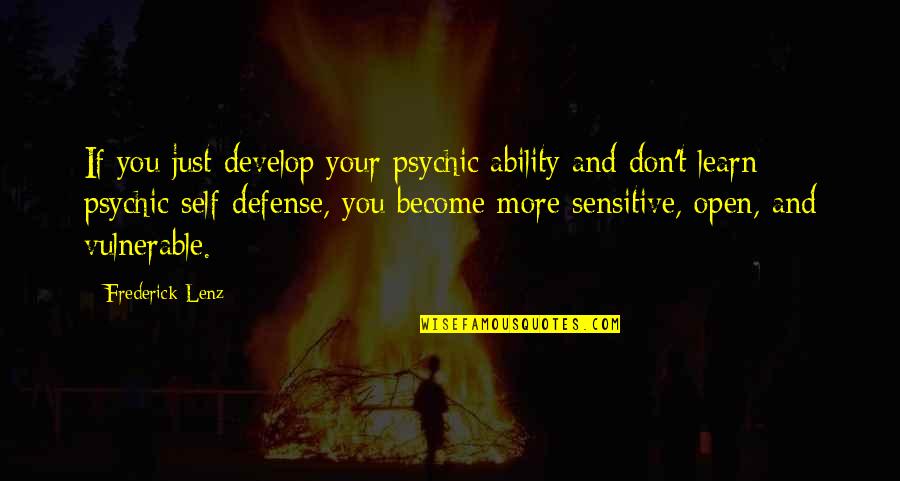 If you just develop your psychic ability and don't learn psychic self-defense, you become more sensitive, open, and vulnerable. —
Frederick Lenz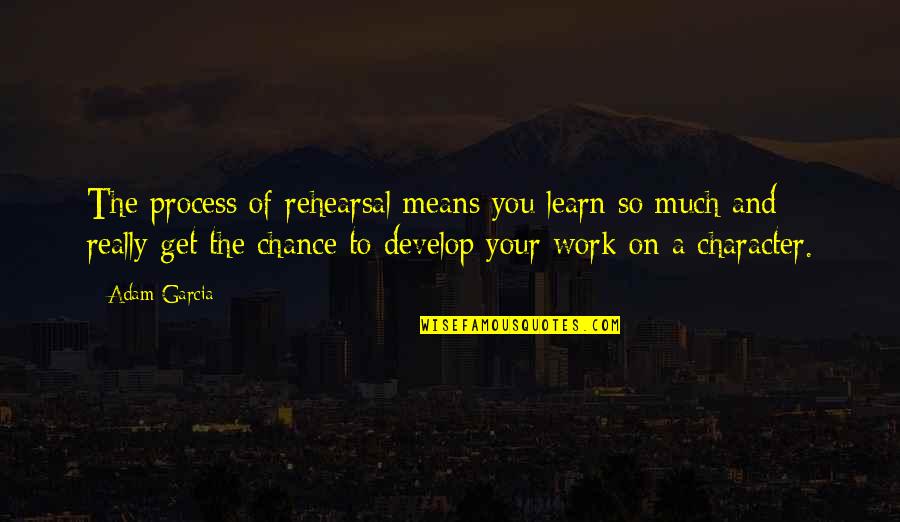 The process of rehearsal means you learn so much and really get the chance to develop your work on a character. —
Adam Garcia