Leadership And Failure Quotes
Collection of top 62 famous quotes about Leadership And Failure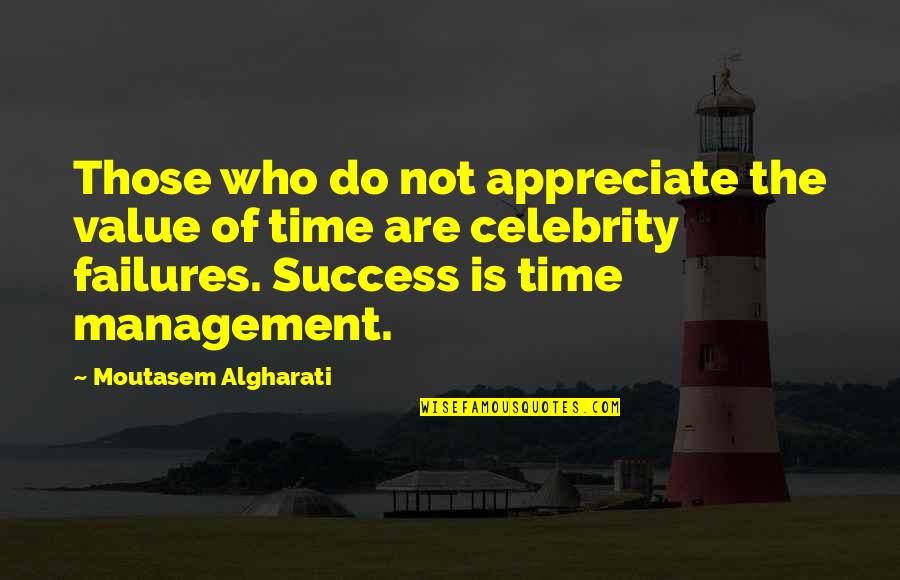 Those who do not appreciate the value of time are celebrity failures. Success is time management.
—
Moutasem Algharati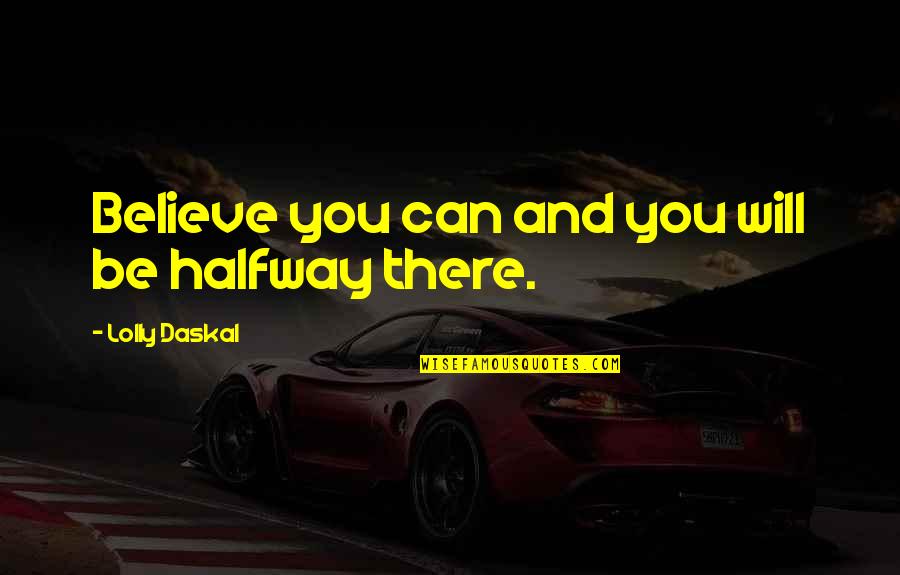 Believe you can and you will be halfway there.
—
Lolly Daskal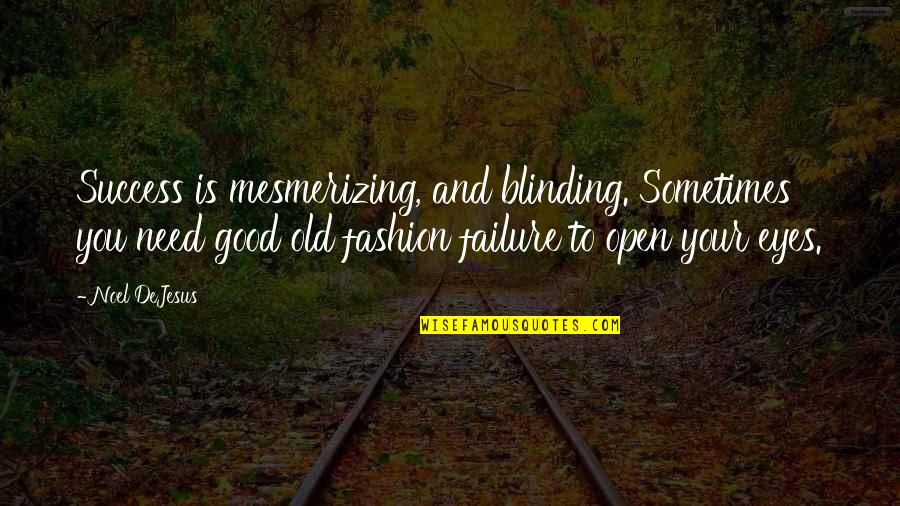 Success is mesmerizing, and blinding. Sometimes you need good old fashion failure to open your eyes.
—
Noel DeJesus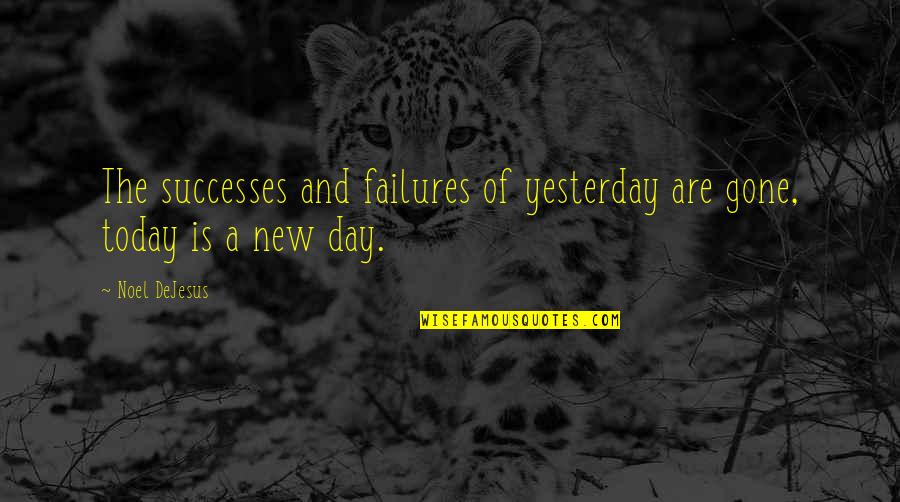 The successes and failures of yesterday are gone, today is a new day.
—
Noel DeJesus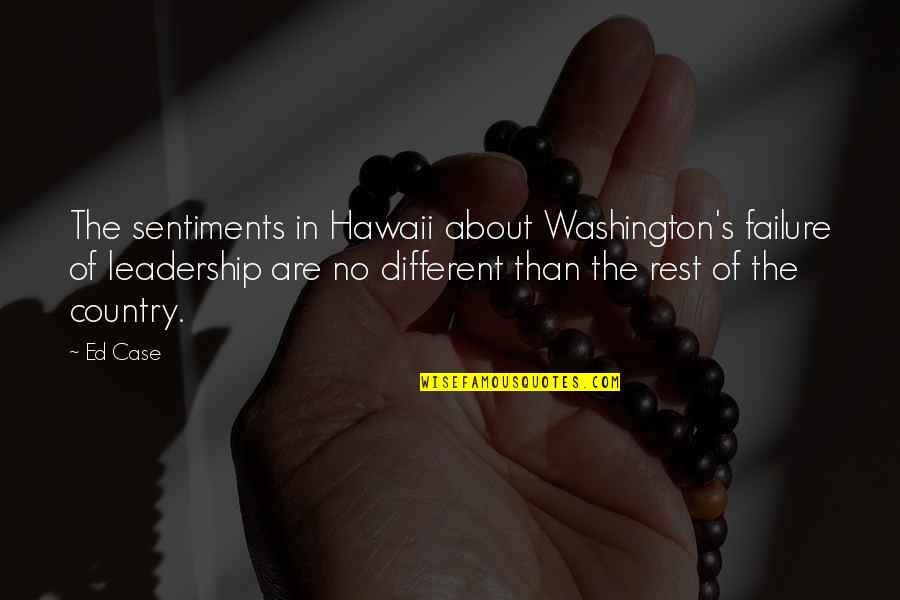 The sentiments in Hawaii about Washington's failure of leadership are no different than the rest of the country.
—
Ed Case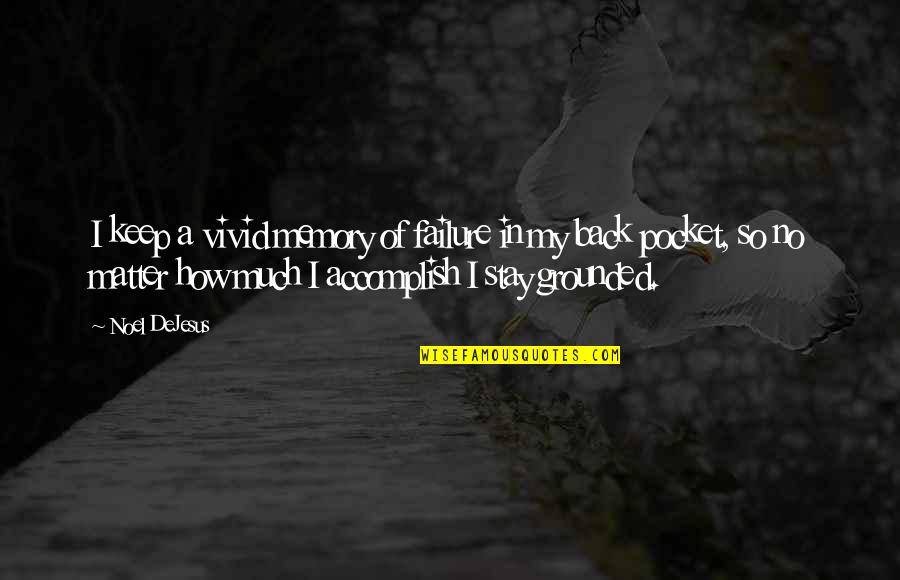 I keep a vivid memory of failure in my back pocket, so no matter how much I accomplish I stay grounded.
—
Noel DeJesus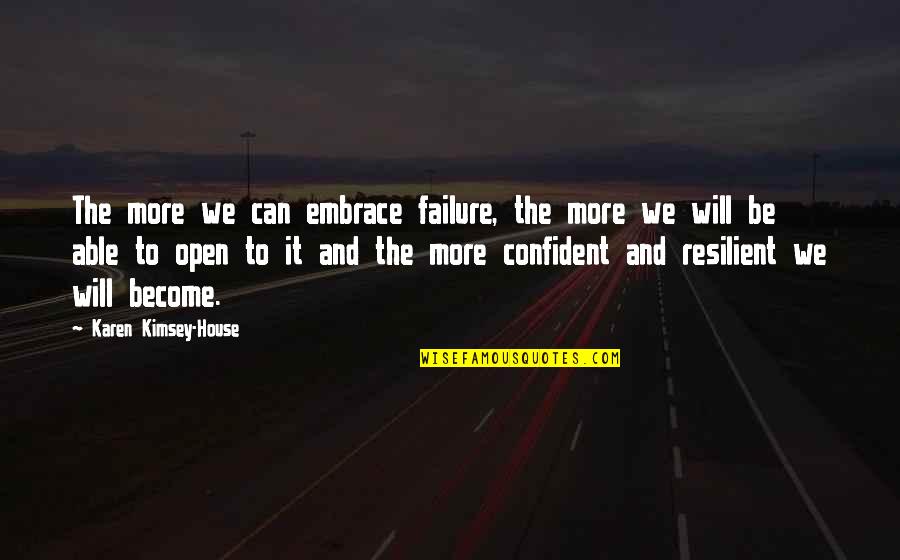 The more we can embrace failure, the more we will be able to open to it and the more confident and resilient we will become.
—
Karen Kimsey-House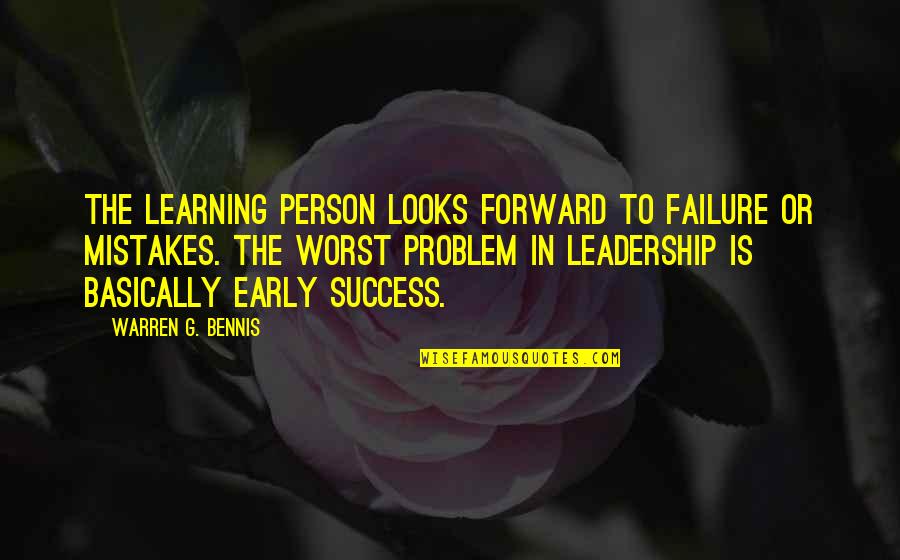 The learning person looks forward to failure or mistakes. The worst problem in leadership is basically early success.
—
Warren G. Bennis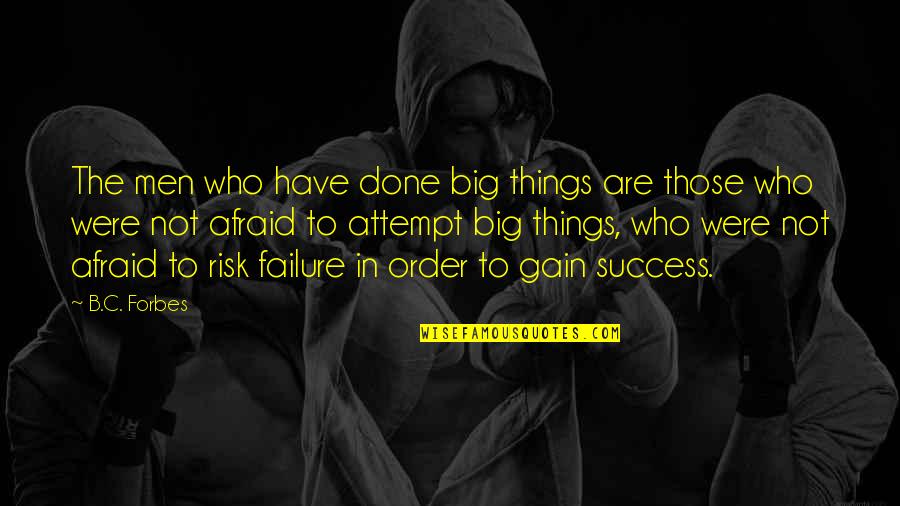 The men who have done big things are those who were not afraid to attempt big things, who were not afraid to risk failure in order to gain success.
—
B.C. Forbes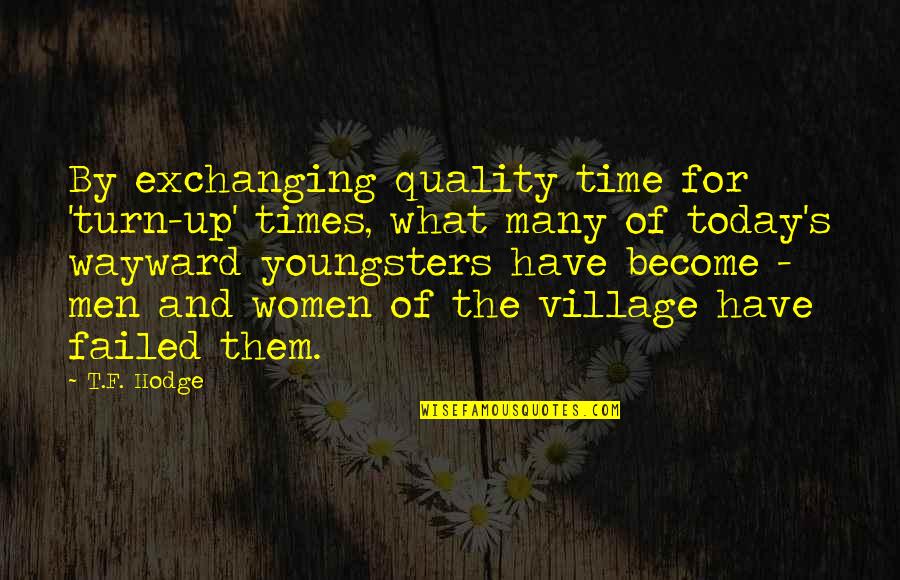 By exchanging quality time for 'turn-up' times, what many of today's wayward youngsters have become - men and women of the village have failed them.
—
T.F. Hodge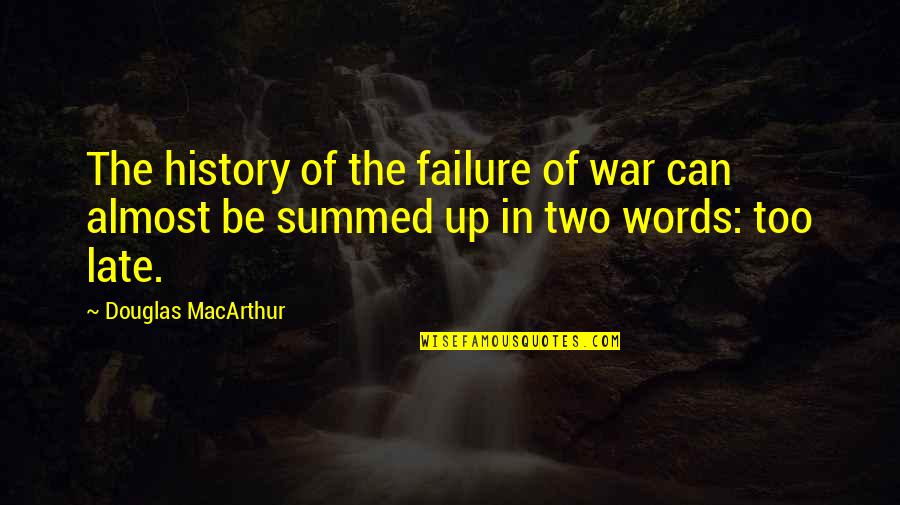 The history of the failure of war can almost be summed up in two words: too late.
—
Douglas MacArthur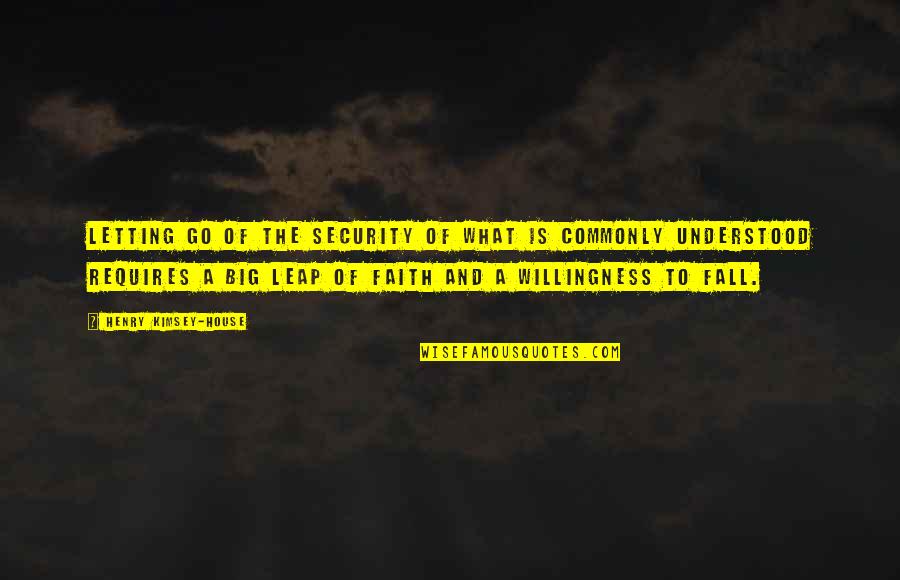 Letting go of the security of what is commonly understood requires a big leap of faith and a willingness to fall. —
Henry Kimsey-House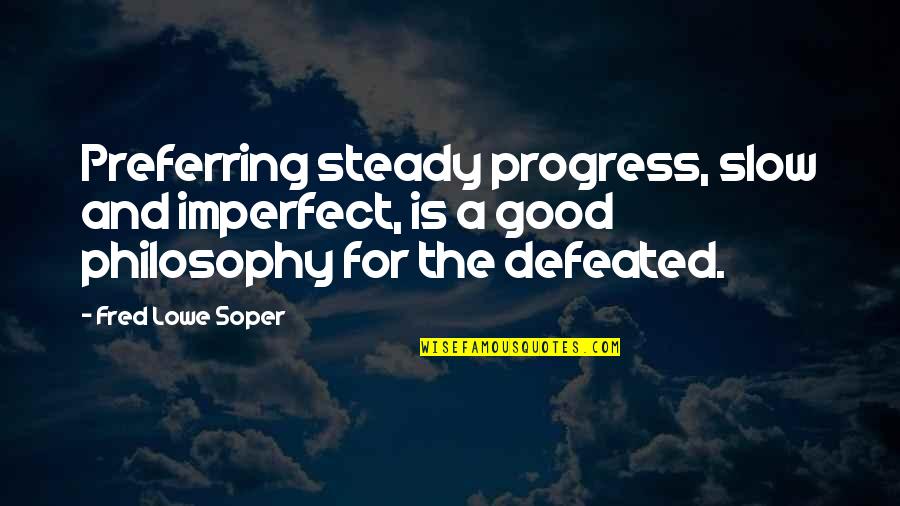 Preferring steady progress, slow and imperfect, is a good philosophy for the defeated. —
Fred Lowe Soper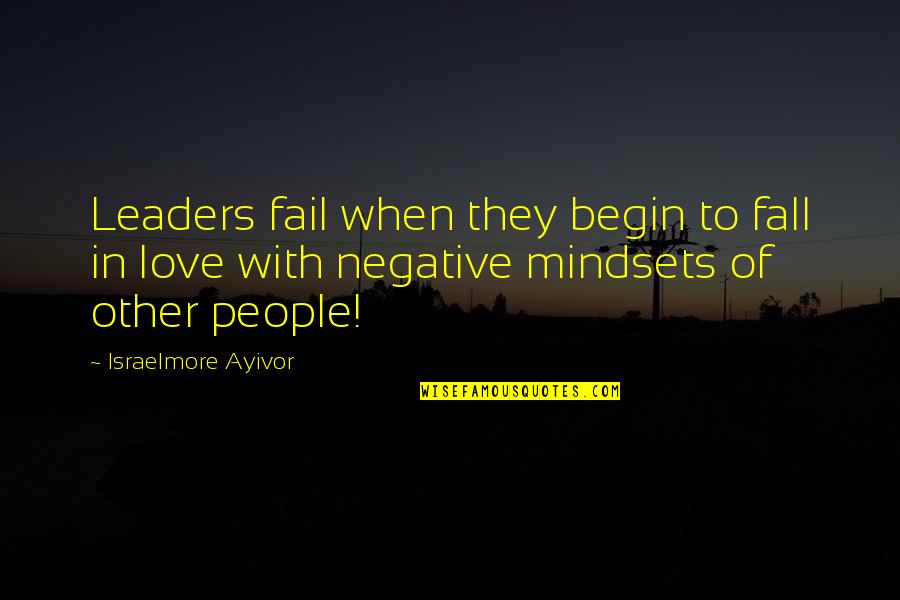 Leaders fail when they begin to fall in love with negative mindsets of other people! —
Israelmore Ayivor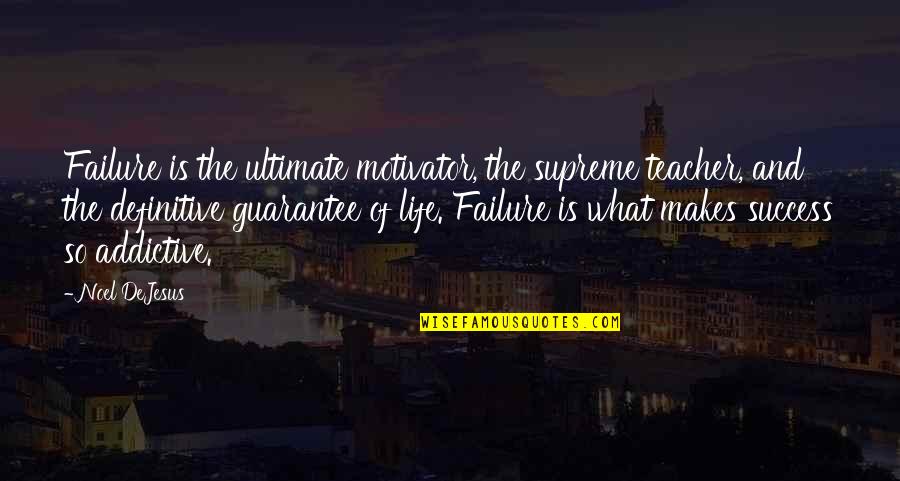 Failure is the ultimate motivator, the supreme teacher, and the definitive guarantee of life. Failure is what makes success so addictive. —
Noel DeJesus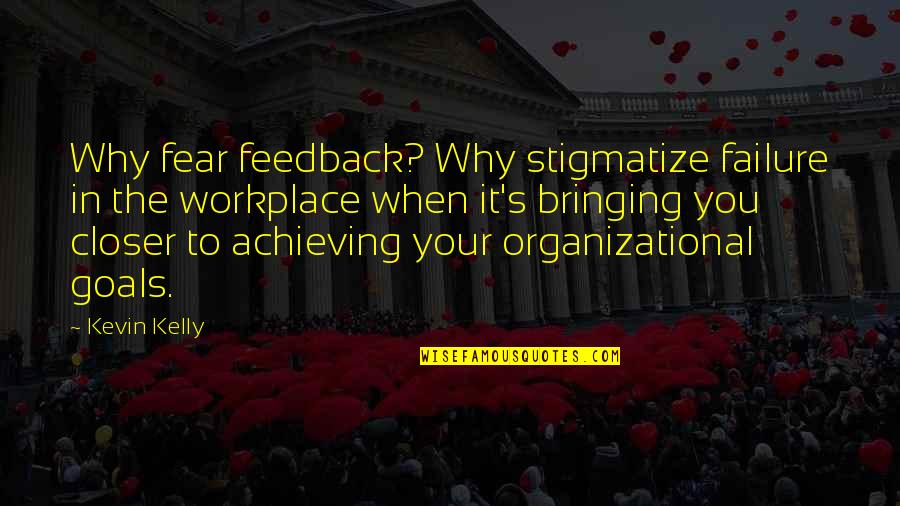 Why fear feedback? Why stigmatize failure in the workplace when it's bringing you closer to achieving your organizational goals. —
Kevin Kelly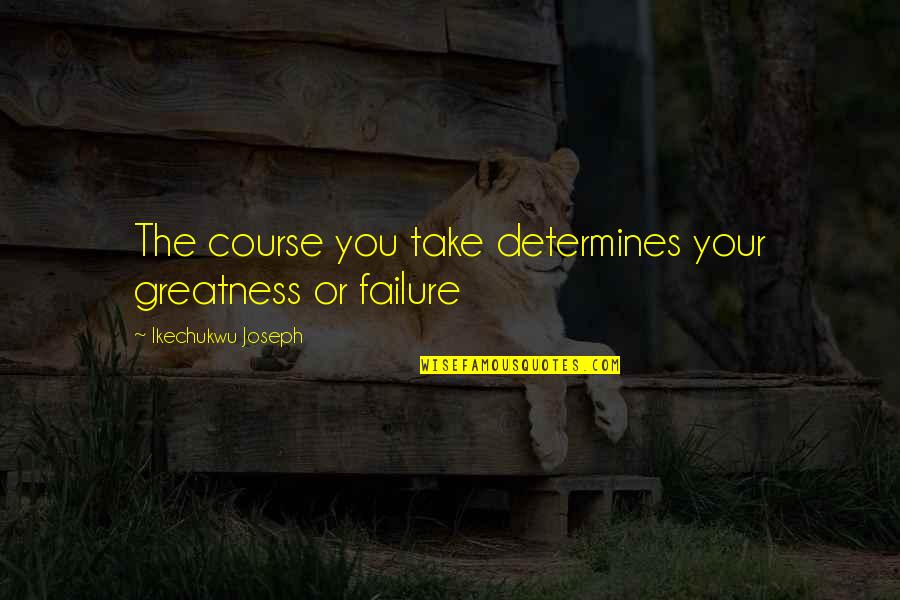 The course you take determines your greatness or failure —
Ikechukwu Joseph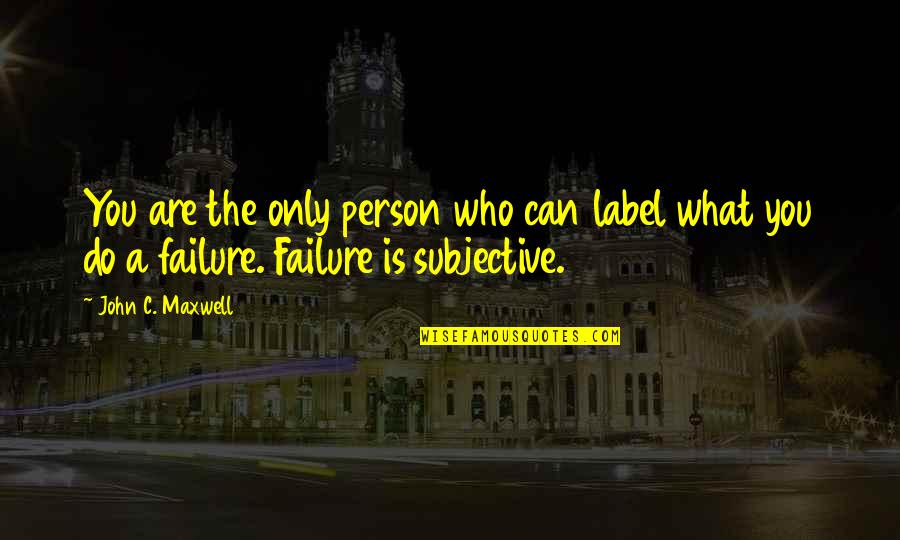 You are the only person who can label what you do a failure. Failure is subjective. —
John C. Maxwell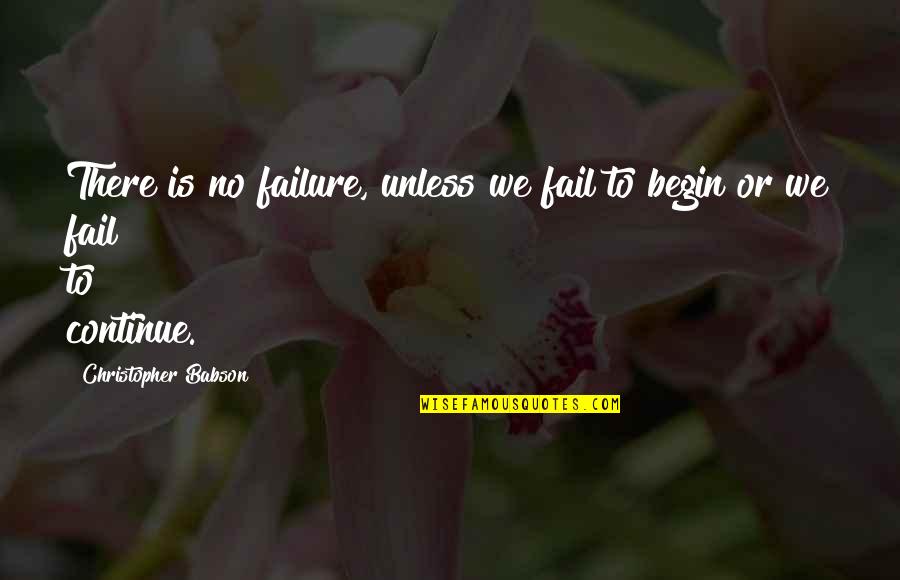 There is no failure, unless we fail to begin or we fail to continue. —
Christopher Babson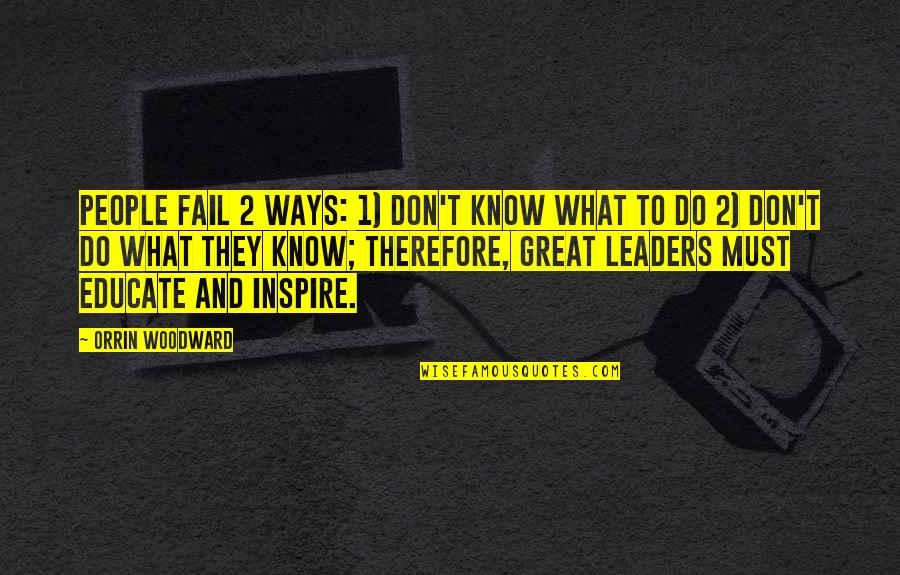 People fail 2 ways: 1) don't know what to do 2) don't do what they know; therefore, great leaders must educate and inspire. —
Orrin Woodward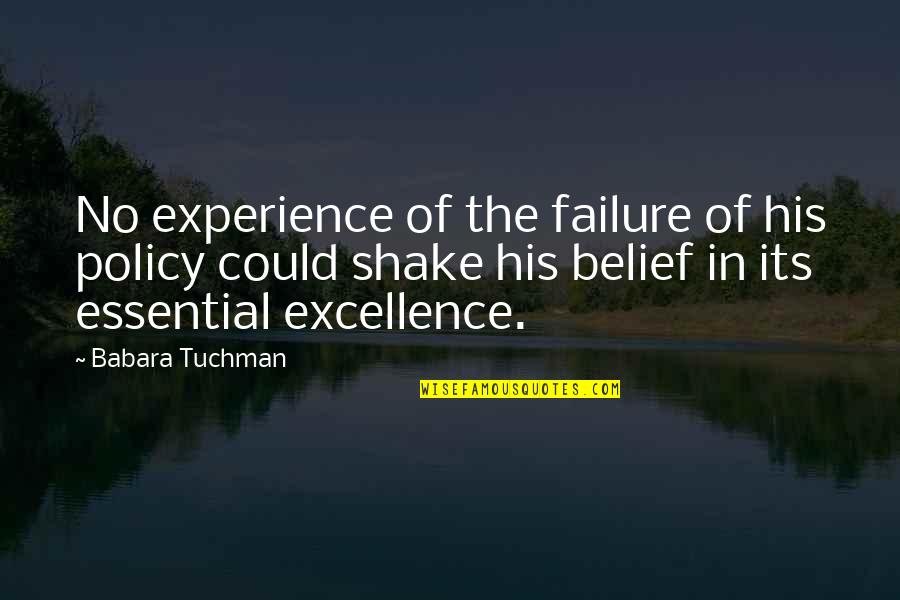 No experience of the failure of his policy could shake his belief in its essential excellence. —
Babara Tuchman
The truth is that when your people don't tell you what you need to know, it's a failure of leadership. —
Jack McDevitt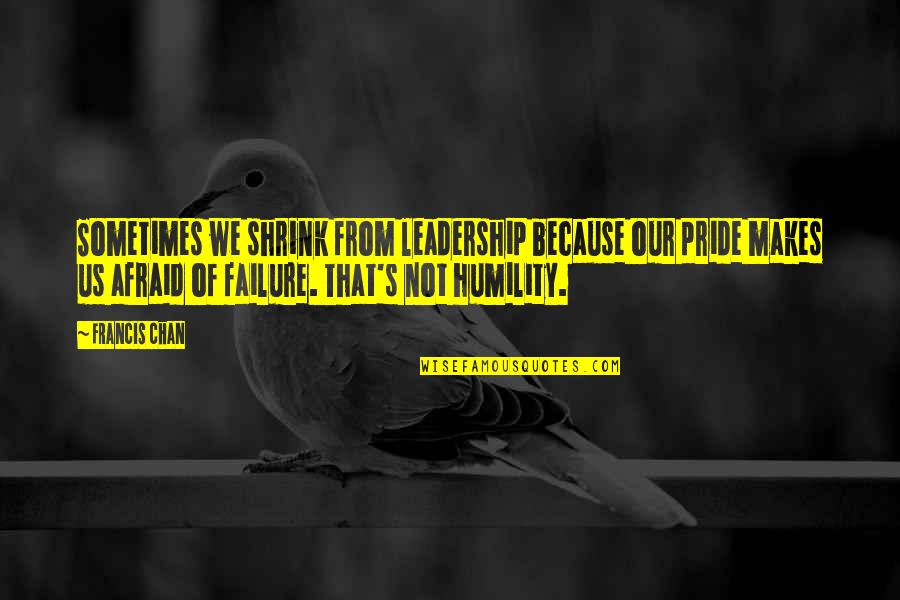 Sometimes we shrink from leadership because our pride makes us afraid of failure. That's not humility. —
Francis Chan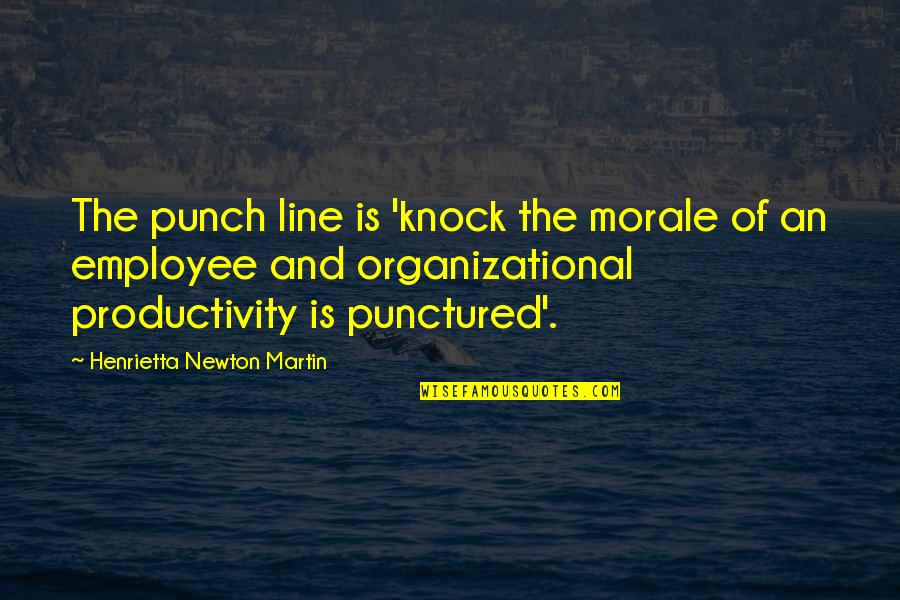 The punch line is 'knock the morale of an employee and organizational productivity is punctured'. —
Henrietta Newton Martin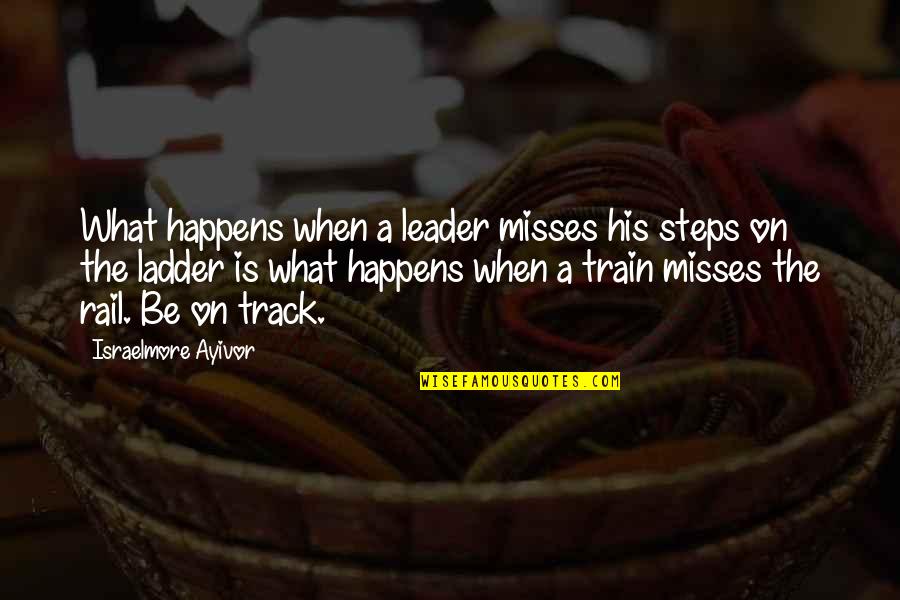 What happens when a leader misses his steps on the ladder is what happens when a train misses the rail. Be on track. —
Israelmore Ayivor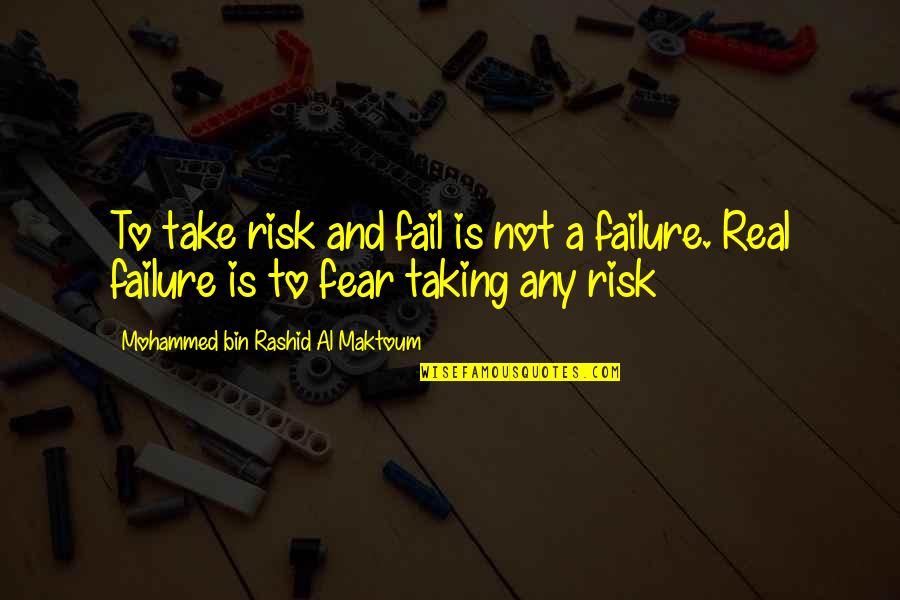 To take risk and fail is not a failure. Real failure is to fear taking any risk —
Mohammed Bin Rashid Al Maktoum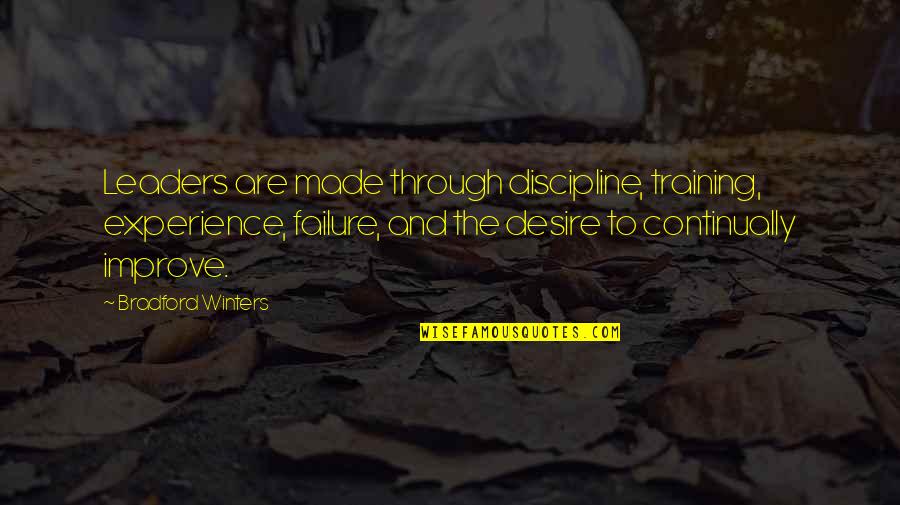 Leaders are made through discipline, training, experience, failure, and the desire to continually improve. —
Bradford Winters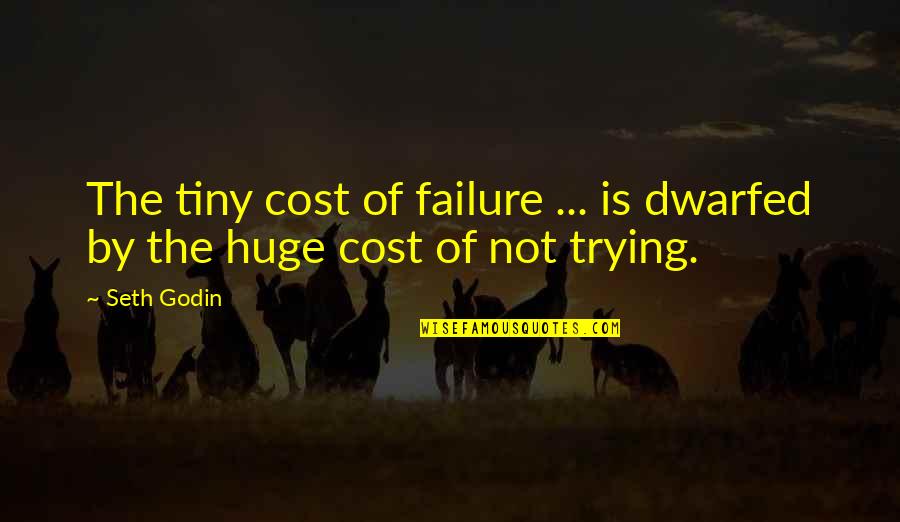 The tiny cost of failure ... is dwarfed by the huge cost of not trying. —
Seth Godin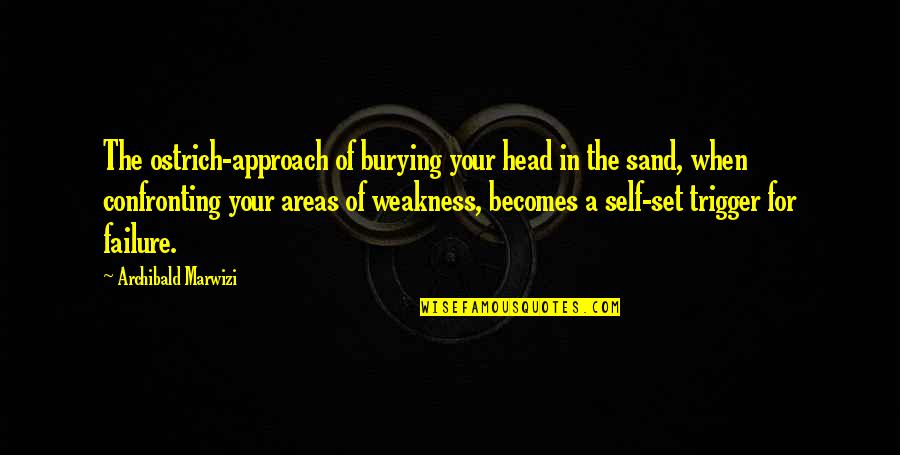 The ostrich-approach of burying your head in the sand, when confronting your areas of weakness, becomes a self-set trigger for failure. —
Archibald Marwizi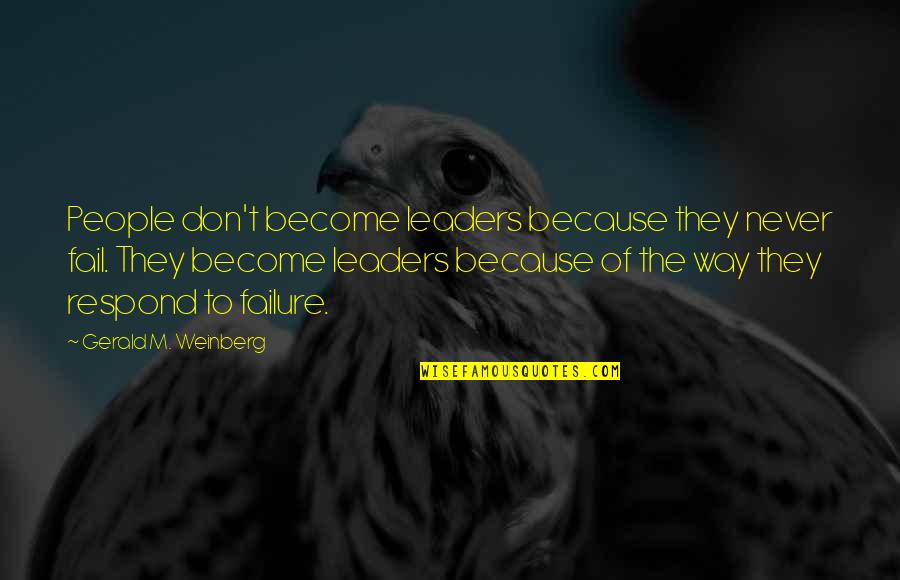 People don't become leaders because they never fail. They become leaders because of the way they respond to failure. —
Gerald M. Weinberg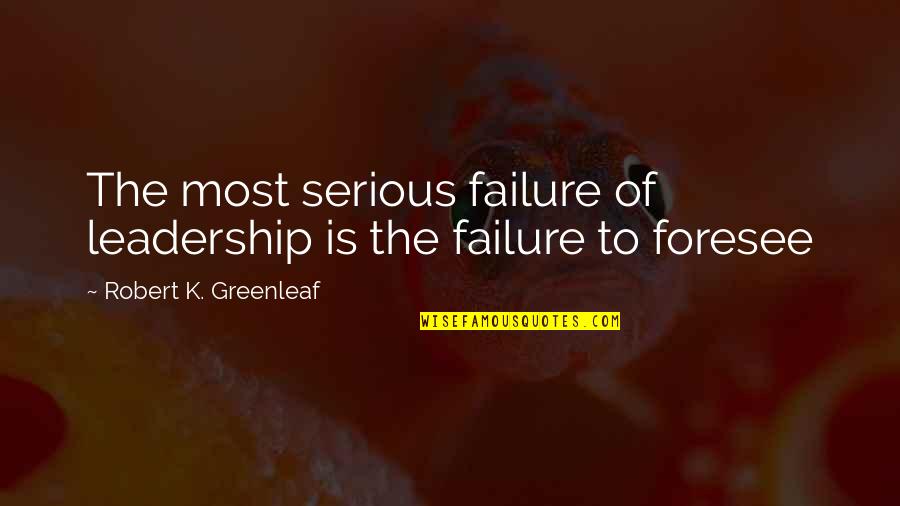 The most serious failure of leadership is the failure to foresee —
Robert K. Greenleaf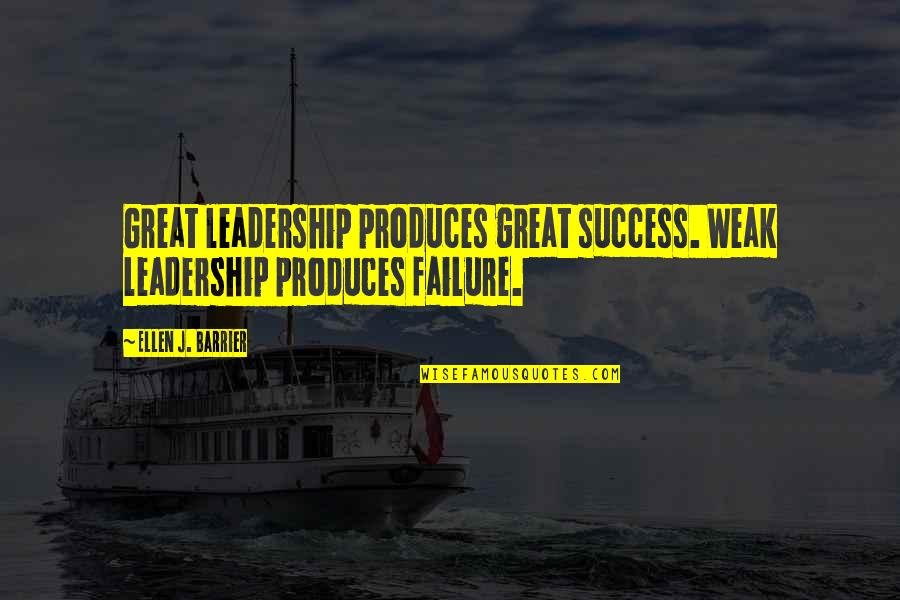 Great leadership produces great success.
Weak leadership produces failure. —
Ellen J. Barrier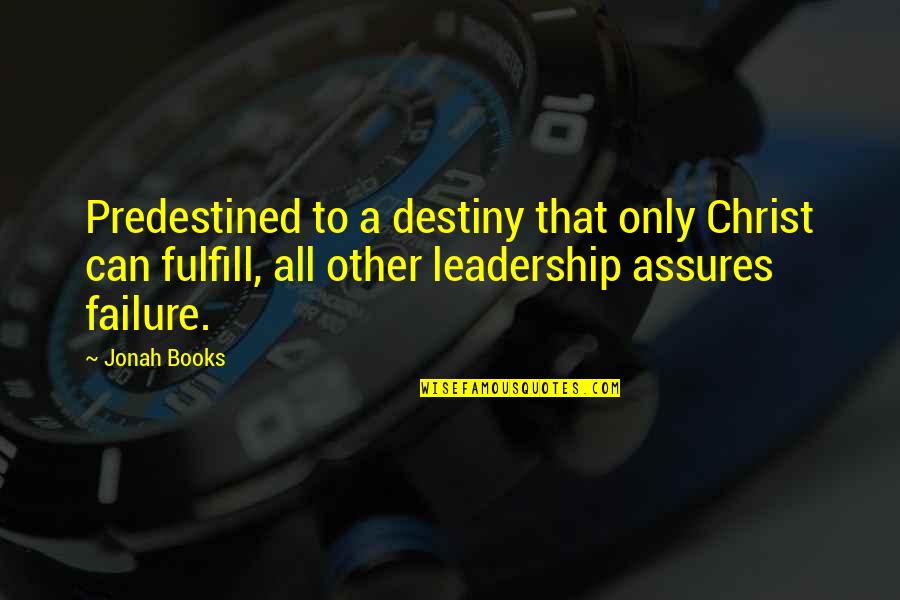 Predestined to a destiny that only Christ can fulfill, all other leadership assures failure. —
Jonah Books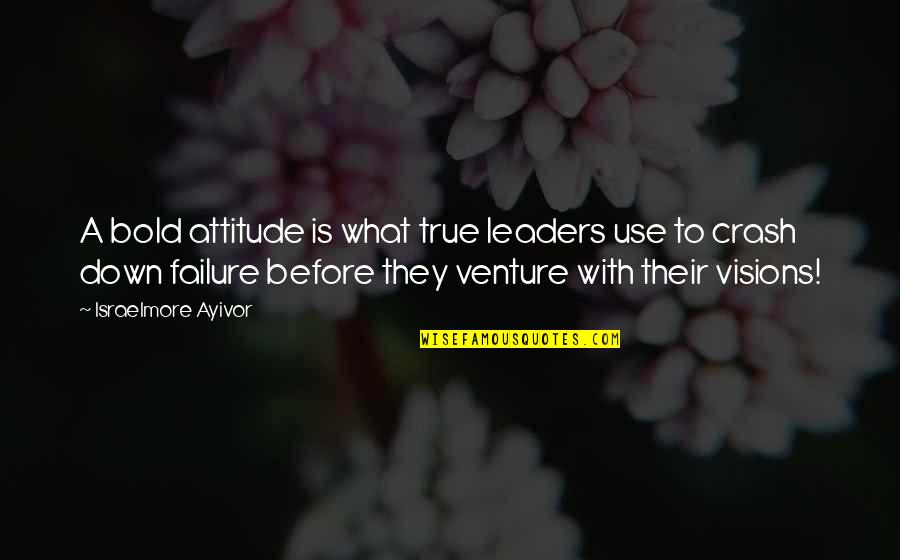 A bold attitude is what true leaders use to crash down failure before they venture with their visions! —
Israelmore Ayivor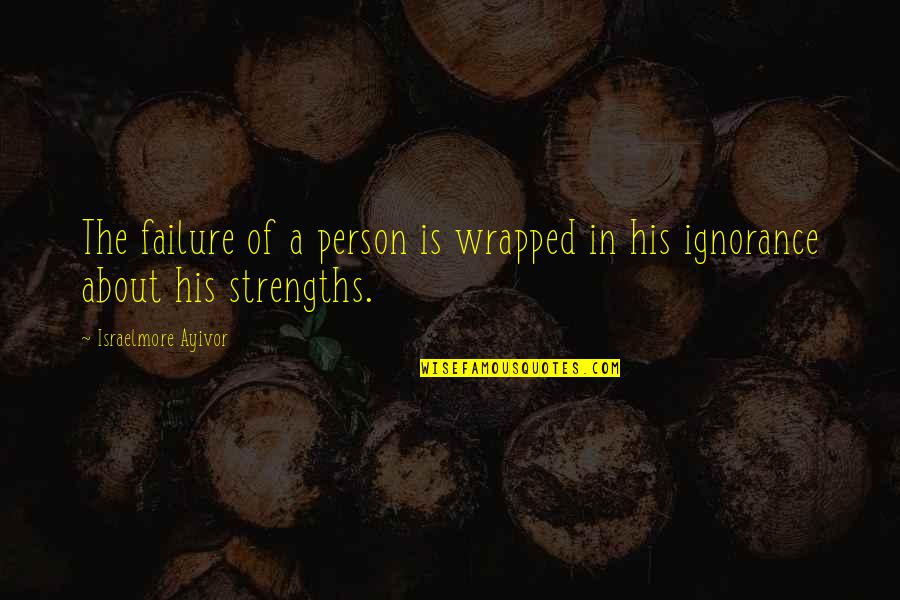 The failure of a person is wrapped in his ignorance about his strengths. —
Israelmore Ayivor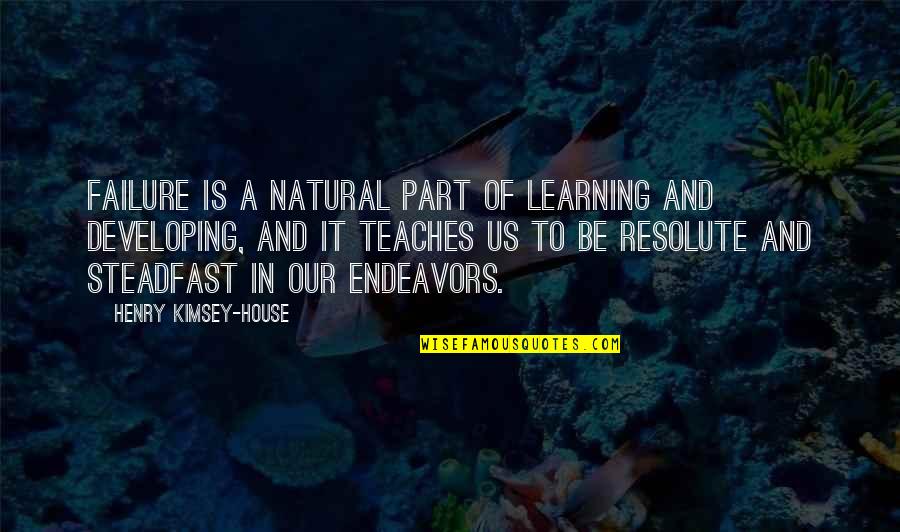 Failure is a natural part of learning and developing, and it teaches us to be resolute and steadfast in our endeavors. —
Henry Kimsey-House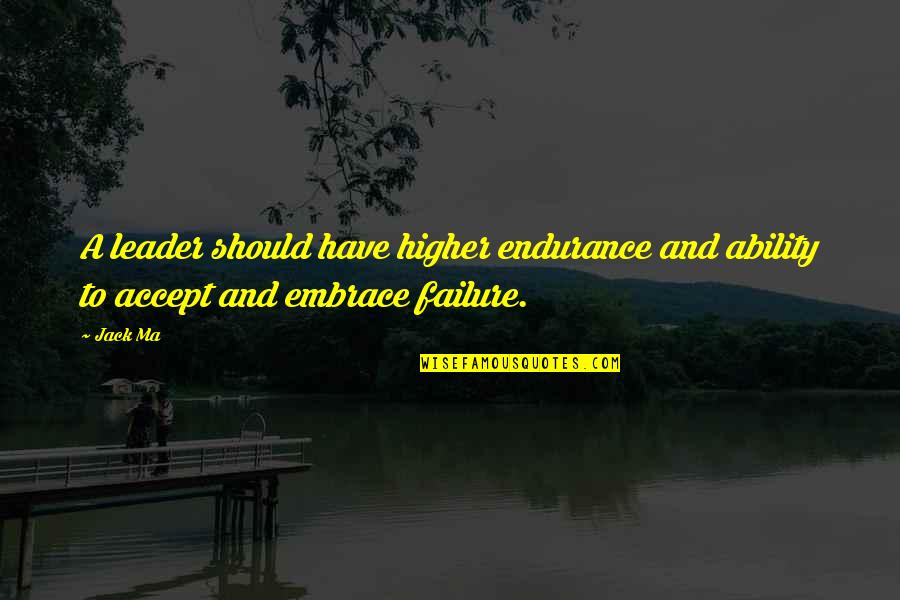 A leader should have higher endurance and ability to accept and embrace failure. —
Jack Ma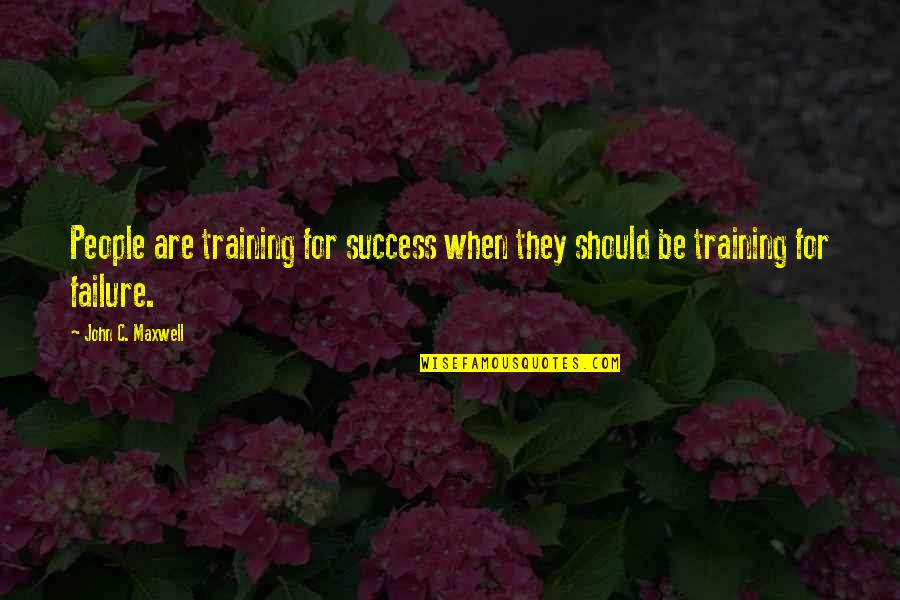 People are training for success when they should be training for failure. —
John C. Maxwell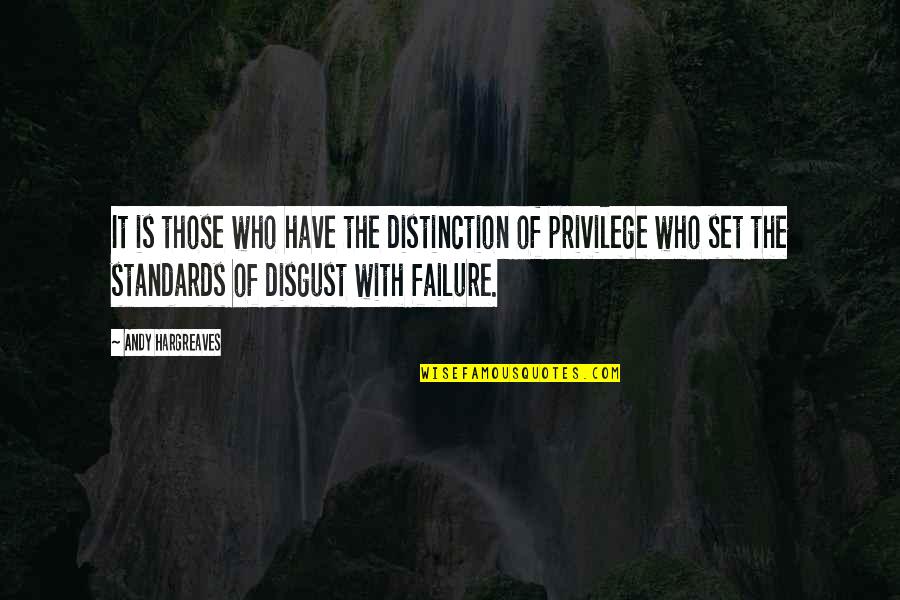 It is those who have the distinction of privilege who set the standards of disgust with failure. —
Andy Hargreaves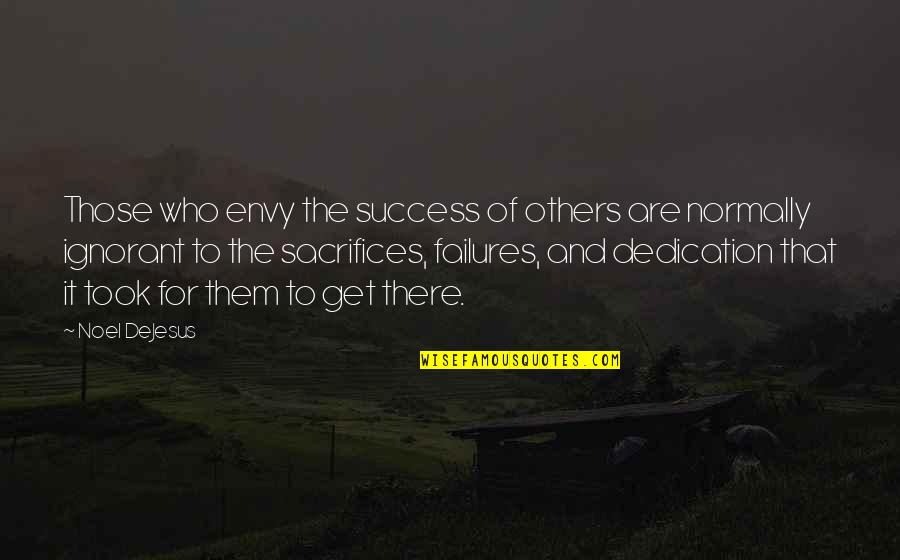 Those who envy the success of others are normally ignorant to the sacrifices, failures, and dedication that it took for them to get there. —
Noel DeJesus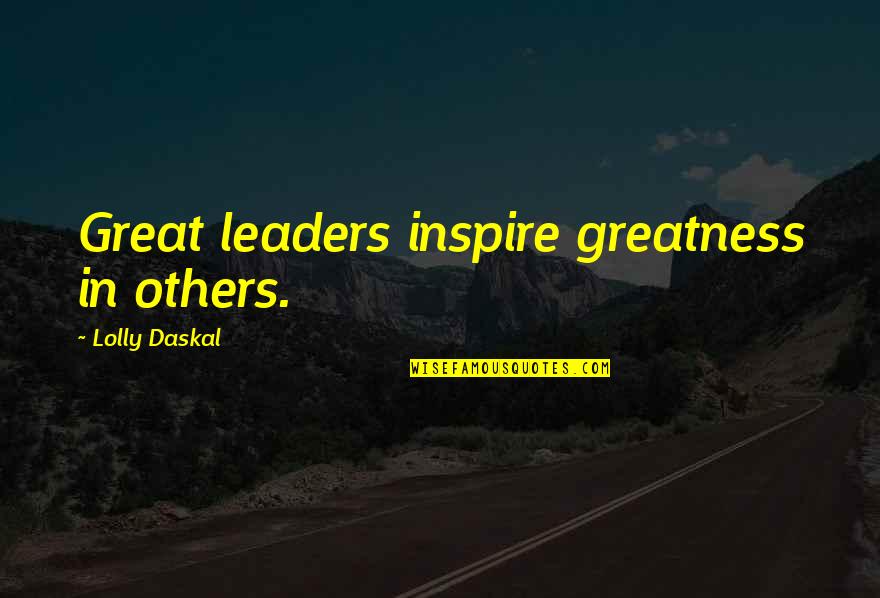 Great leaders inspire greatness in others. —
Lolly Daskal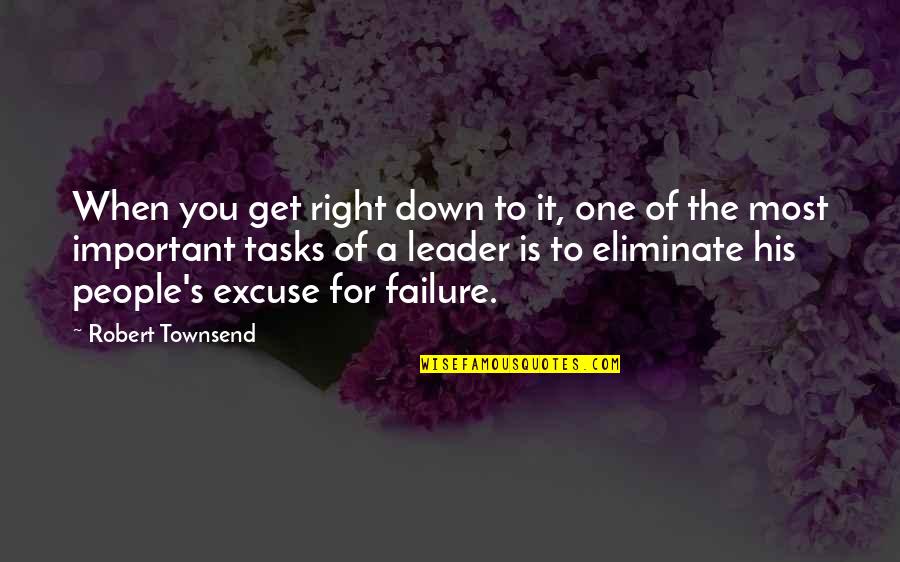 When you get right down to it, one of the most important tasks of a leader is to eliminate his people's excuse for failure. —
Robert Townsend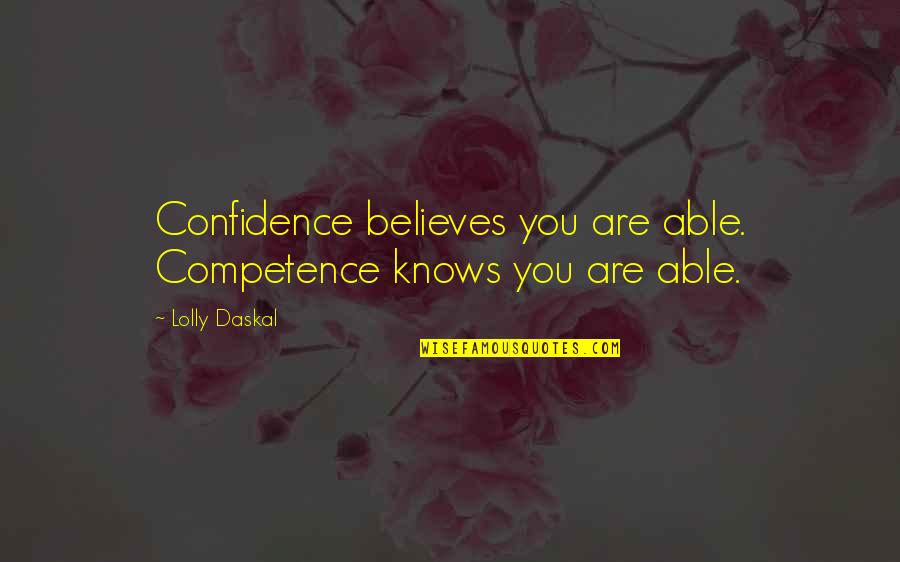 Confidence believes you are able. Competence knows you are able. —
Lolly Daskal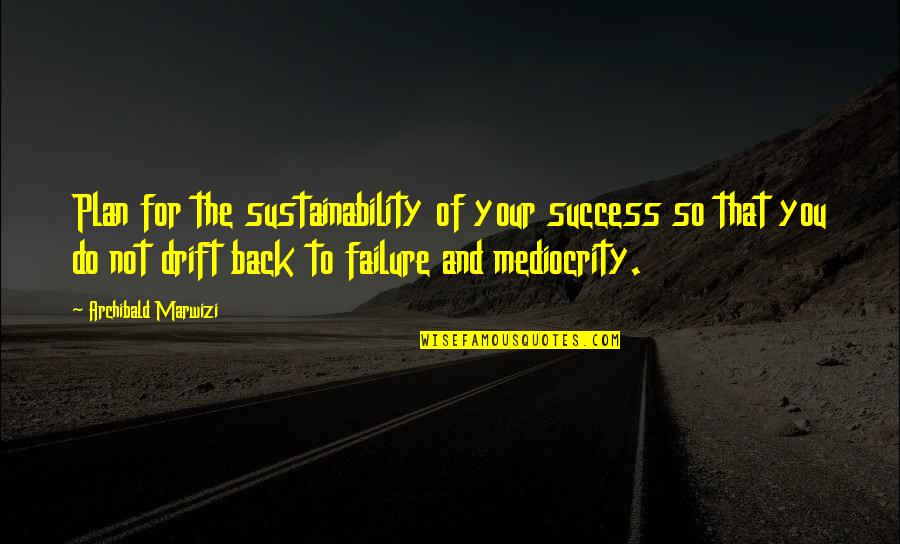 Plan for the sustainability of your success so that you do not drift back to failure and mediocrity. —
Archibald Marwizi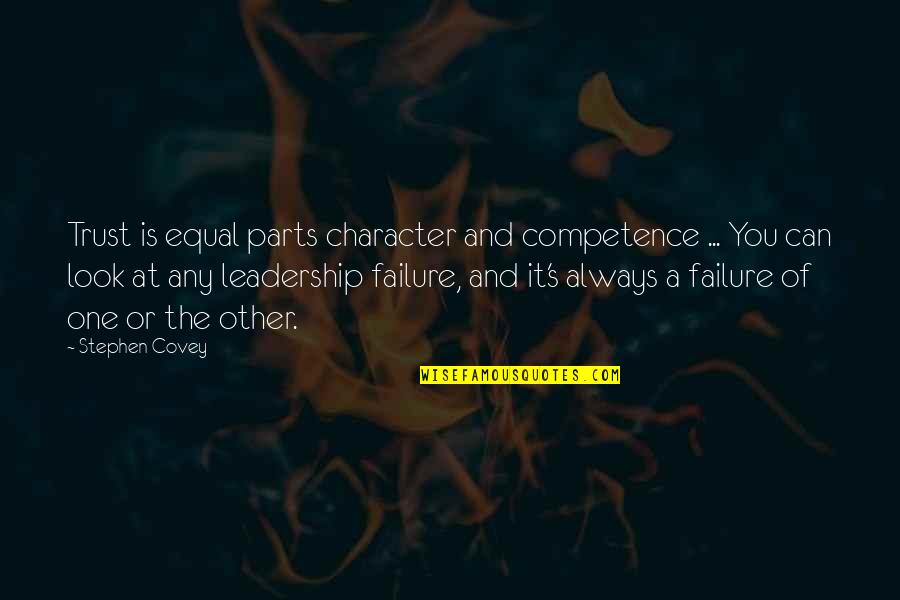 Trust is equal parts character and competence ... You can look at any leadership failure, and it's always a failure of one or the other. —
Stephen Covey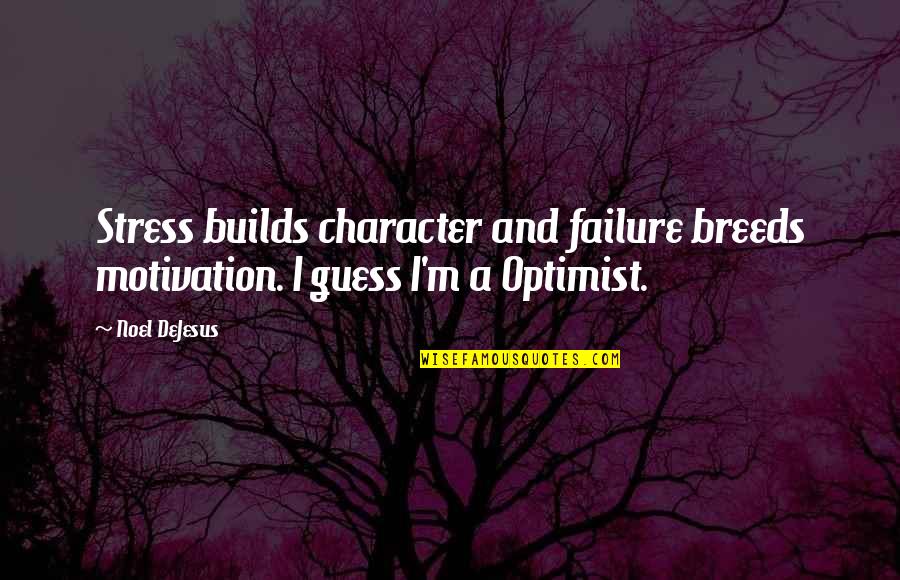 Stress builds character and failure breeds motivation. I guess I'm a Optimist. —
Noel DeJesus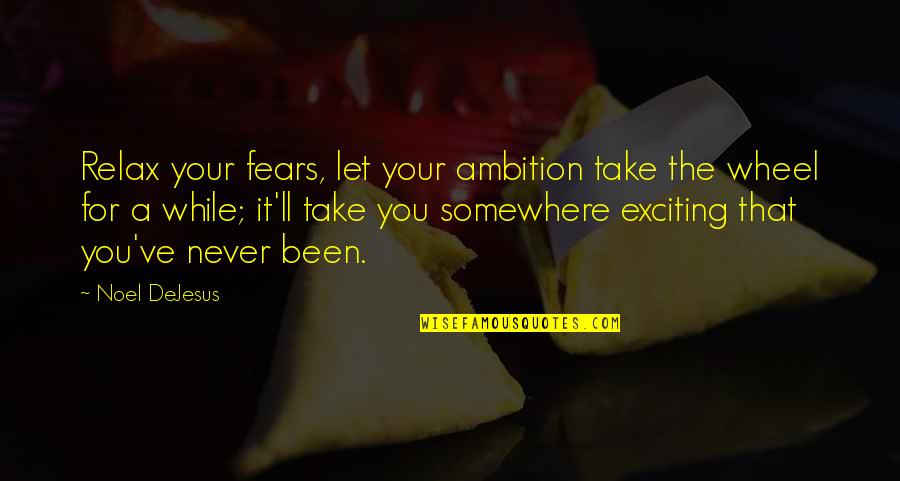 Relax your fears, let your ambition take the wheel for a while; it'll take you somewhere exciting that you've never been. —
Noel DeJesus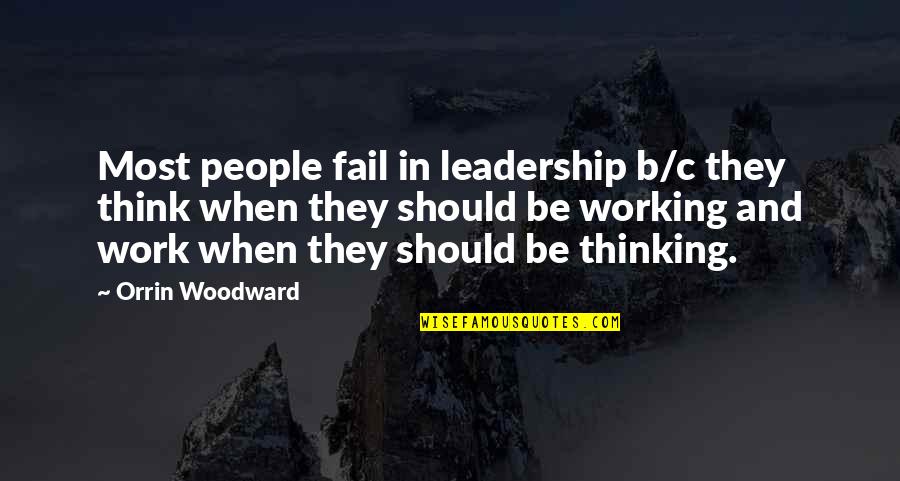 Most people fail in leadership b/c they think when they should be working and work when they should be thinking. —
Orrin Woodward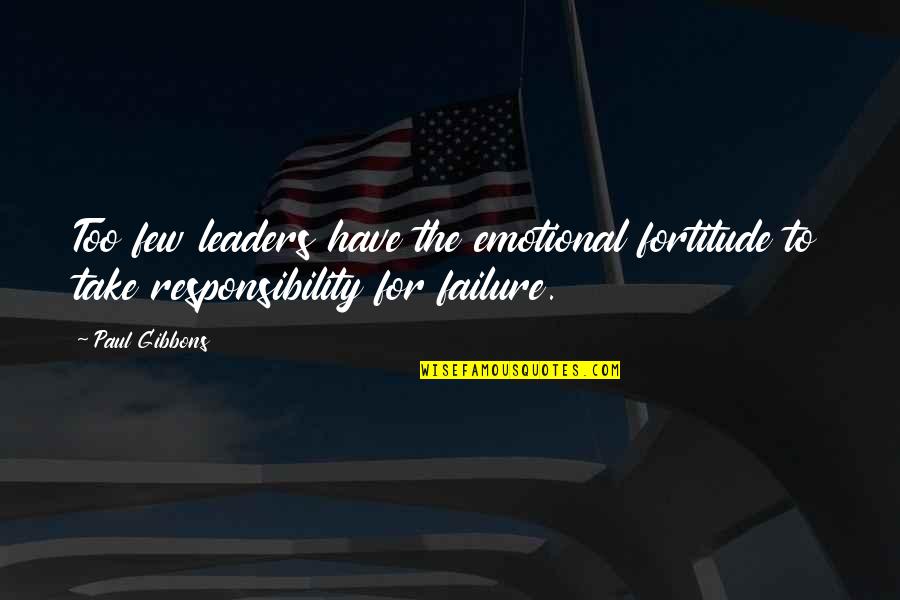 Too few leaders have the emotional fortitude to take responsibility for failure. —
Paul Gibbons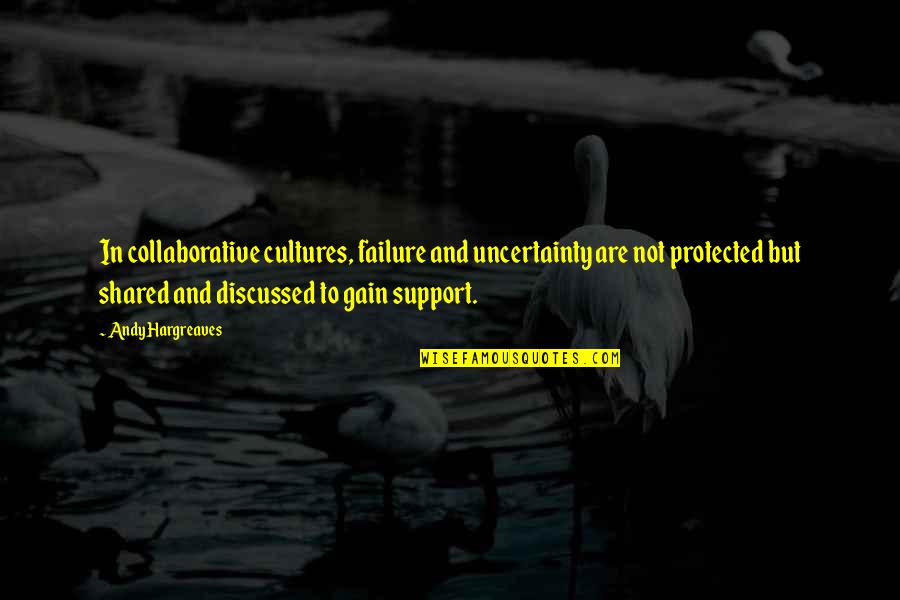 In collaborative cultures, failure and uncertainty are not protected but shared and discussed to gain support. —
Andy Hargreaves
Appreciating others can be the catalyst that unleashes their greatness. —
Lolly Daskal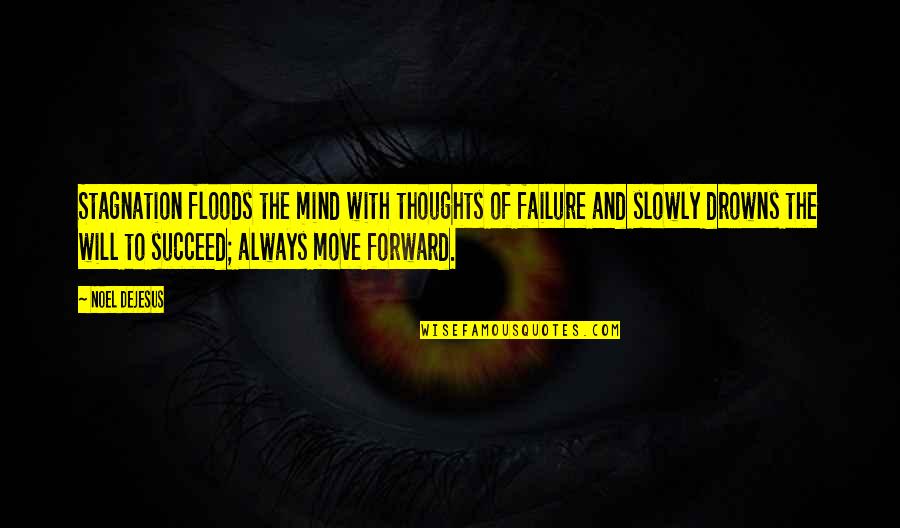 Stagnation floods the mind with thoughts of failure and slowly drowns the will to succeed; always move forward. —
Noel DeJesus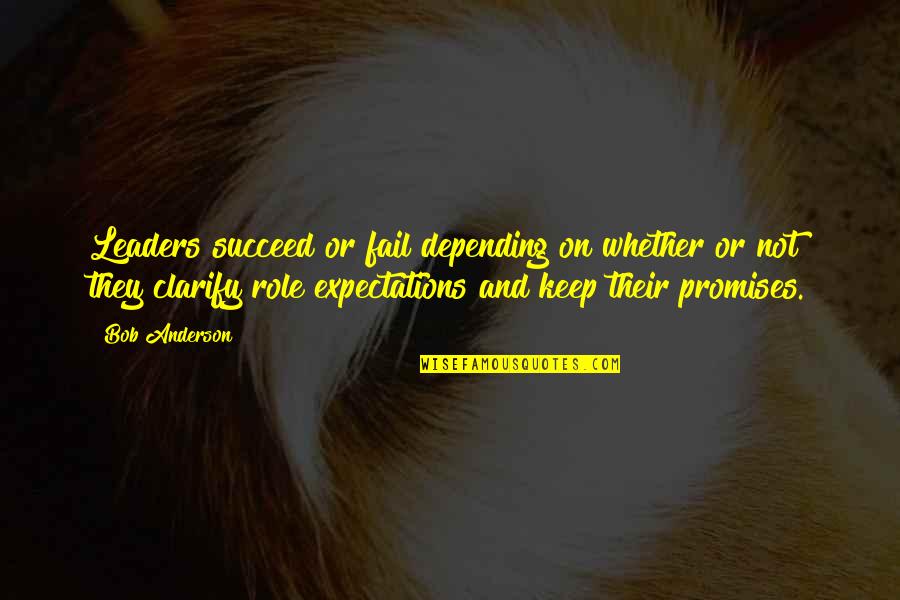 Leaders succeed or fail depending on whether or not they clarify role expectations and keep their promises. —
Bob Anderson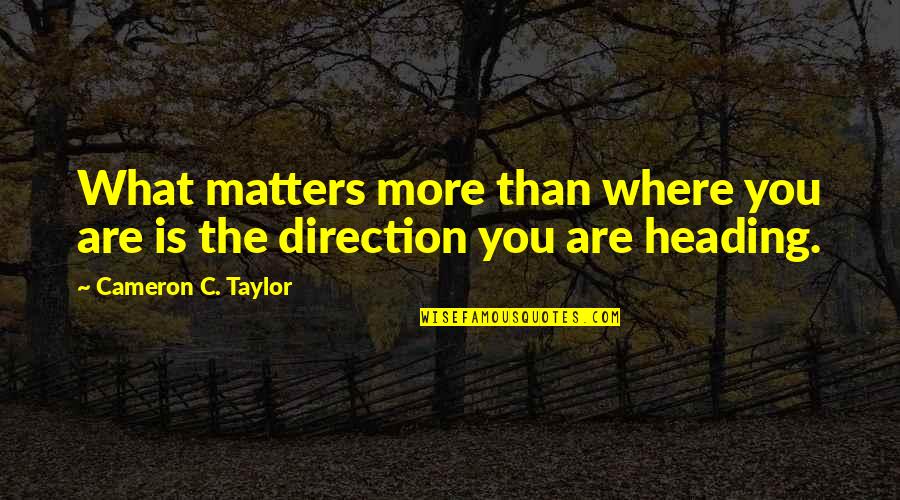 What matters more than where you are is the direction you are heading. —
Cameron C. Taylor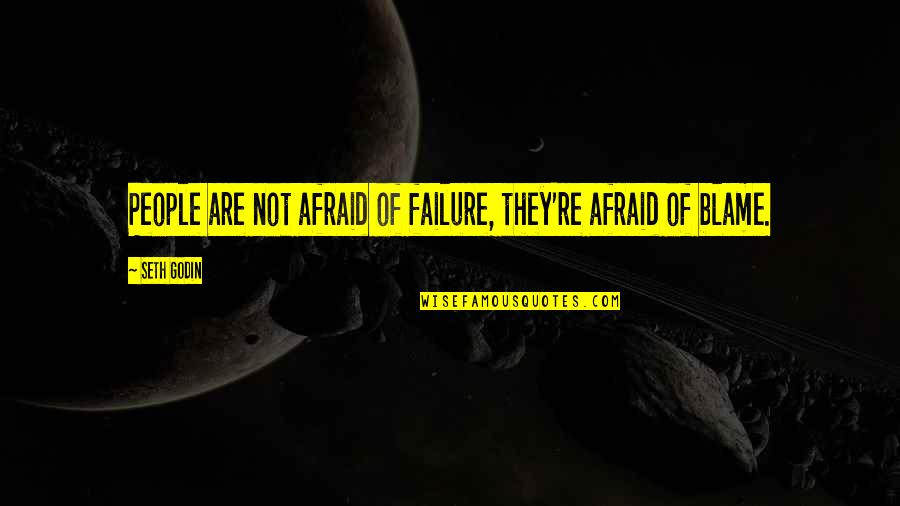 People are not afraid of failure, they're afraid of blame. —
Seth Godin
The road to success is full of pit stops, pitfalls, and self pity; my advice is simply don't stop! —
Noel DeJesus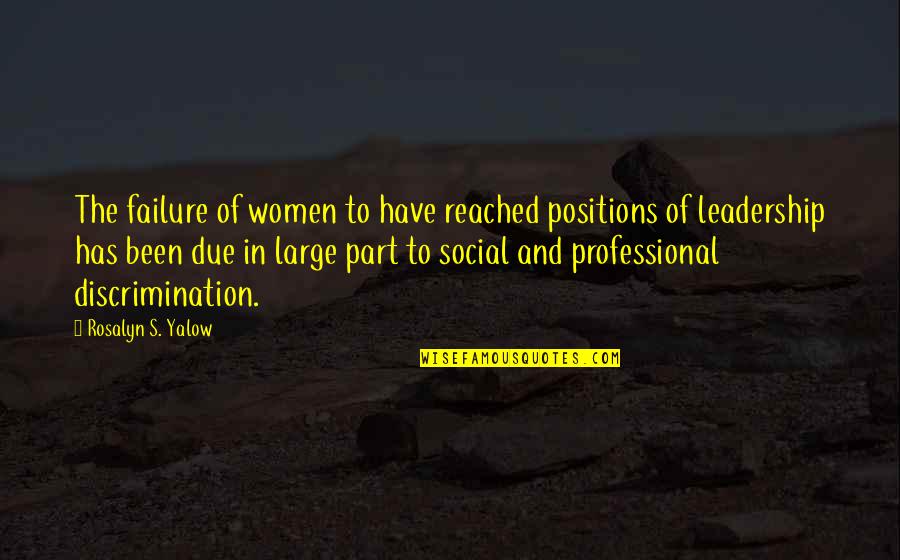 The failure of women to have reached positions of leadership has been due in large part to social and professional discrimination. —
Rosalyn S. Yalow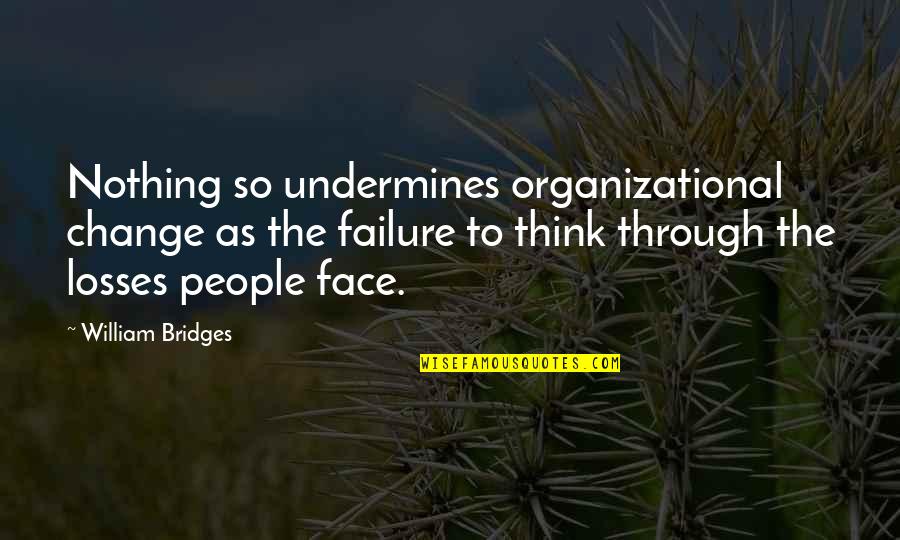 Nothing so undermines organizational change as the failure to think through the losses people face. —
William Bridges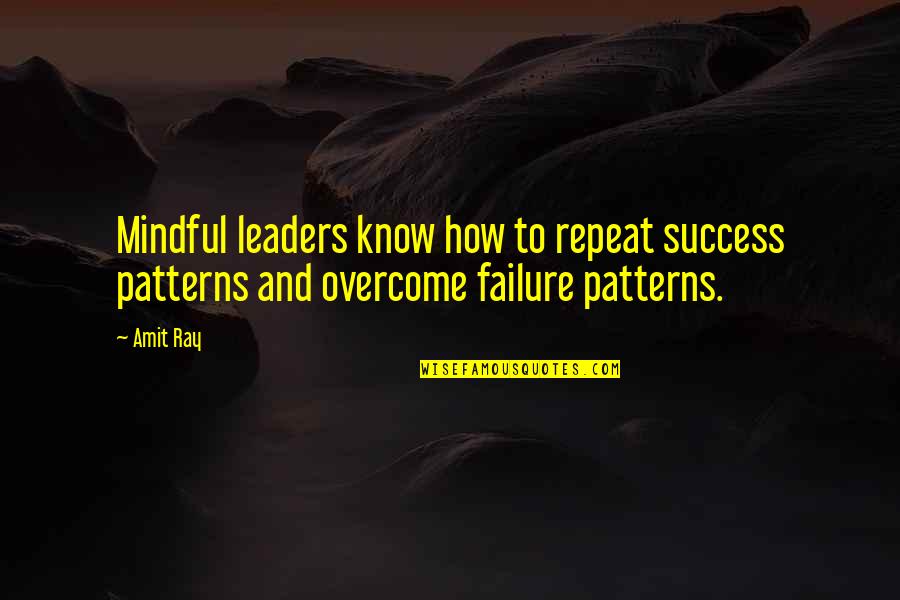 Mindful leaders know how to repeat success patterns and overcome failure patterns. —
Amit Ray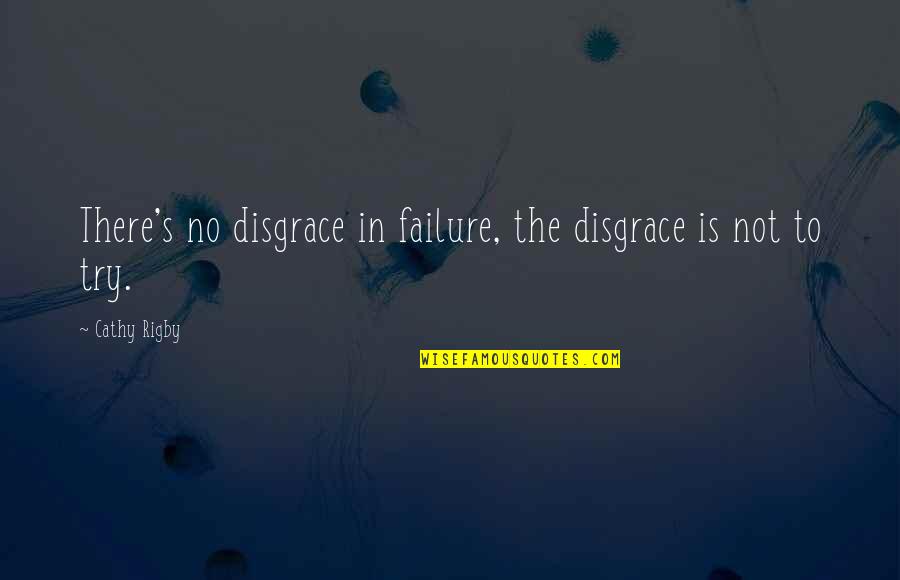 There's no disgrace in failure, the disgrace is not to try. —
Cathy Rigby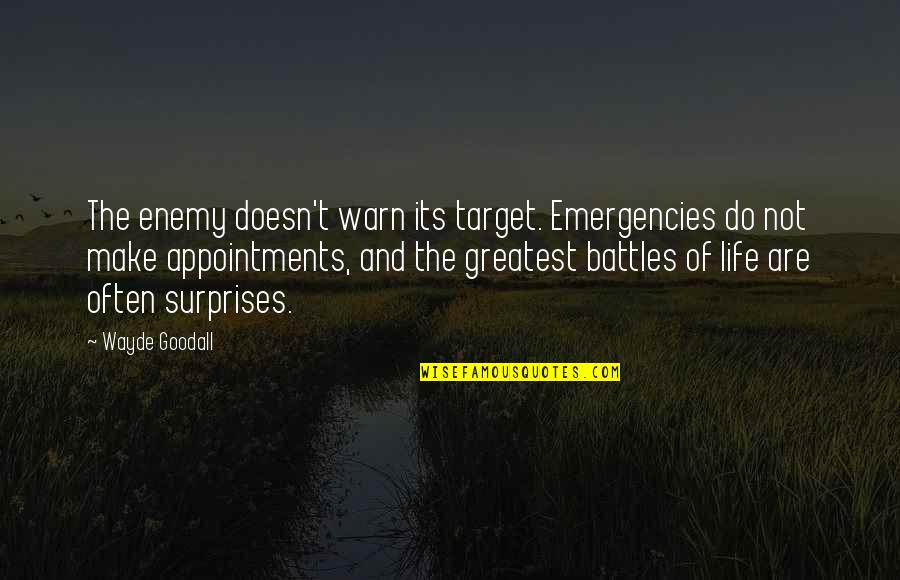 The enemy doesn't warn its target. Emergencies do not make appointments, and the greatest battles of life are often surprises. —
Wayde Goodall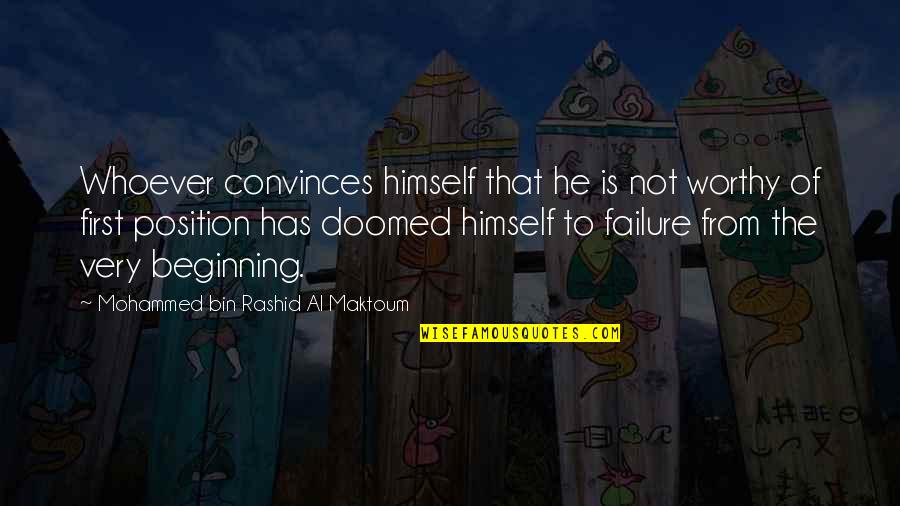 Whoever convinces himself that he is not worthy of first position has doomed himself to failure from the very beginning. —
Mohammed Bin Rashid Al Maktoum