Laura Poitras Quotes
Collection of top 10 famous quotes about Laura Poitras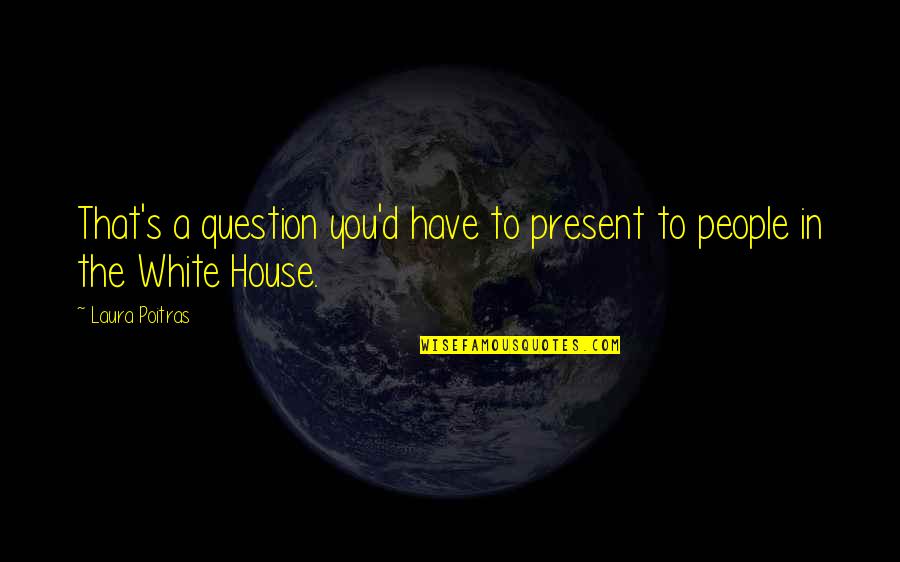 That's a question you'd have to present to people in the White House.
—
Laura Poitras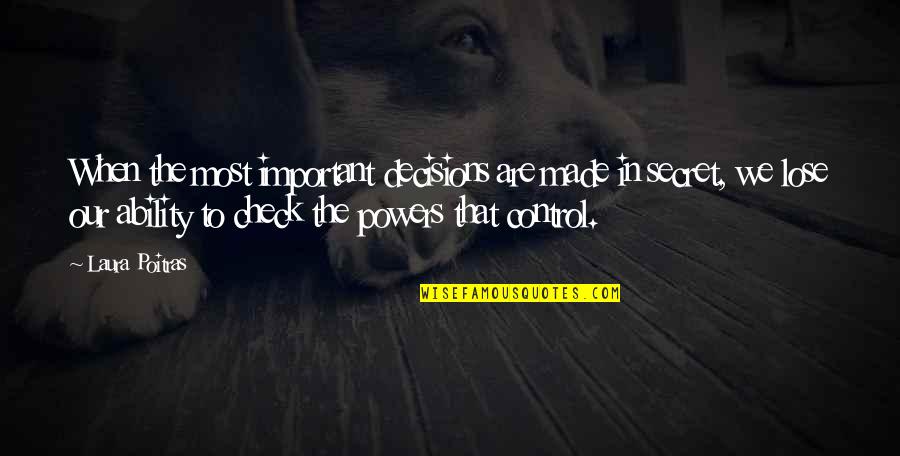 When the most important decisions are made in secret, we lose our ability to check the powers that control.
—
Laura Poitras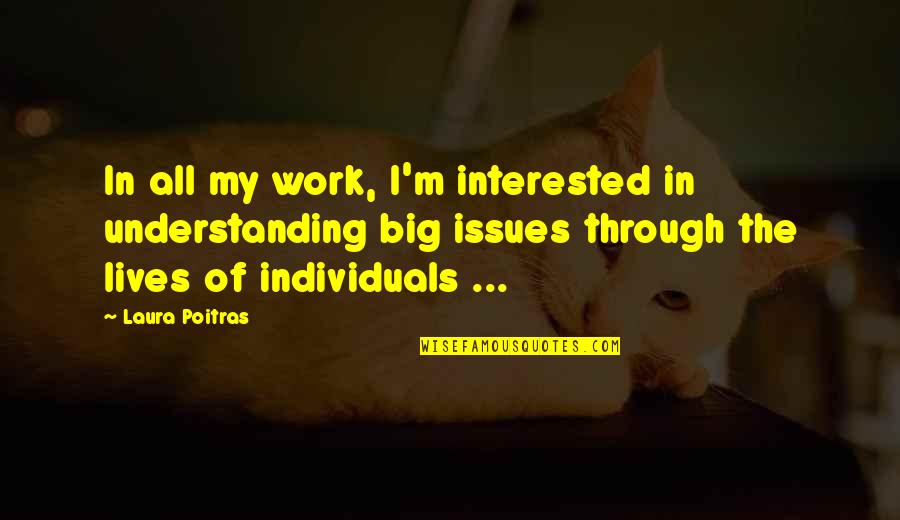 In all my work, I'm interested in understanding big issues through the lives of individuals ...
—
Laura Poitras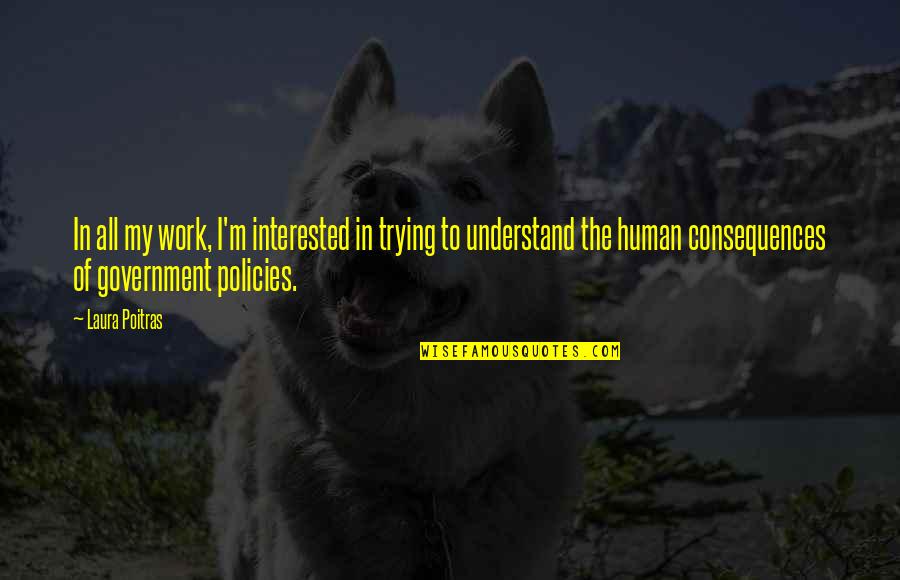 In all my work, I'm interested in trying to understand the human consequences of government policies. —
Laura Poitras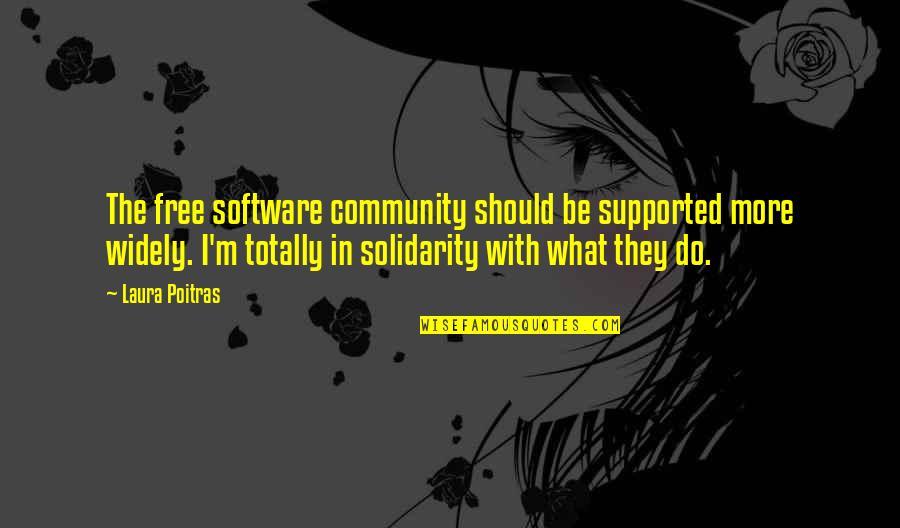 The free software community should be supported more widely. I'm totally in solidarity with what they do. —
Laura Poitras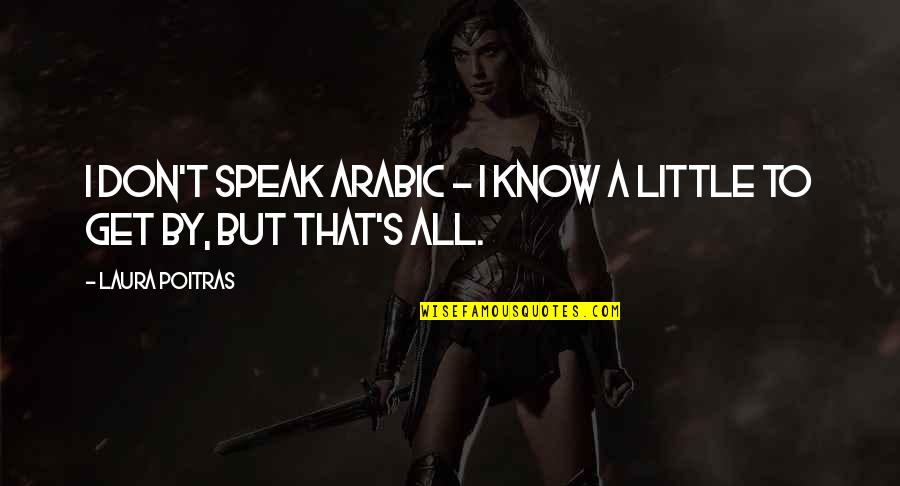 I don't speak Arabic - I know a little to get by, but that's all. —
Laura Poitras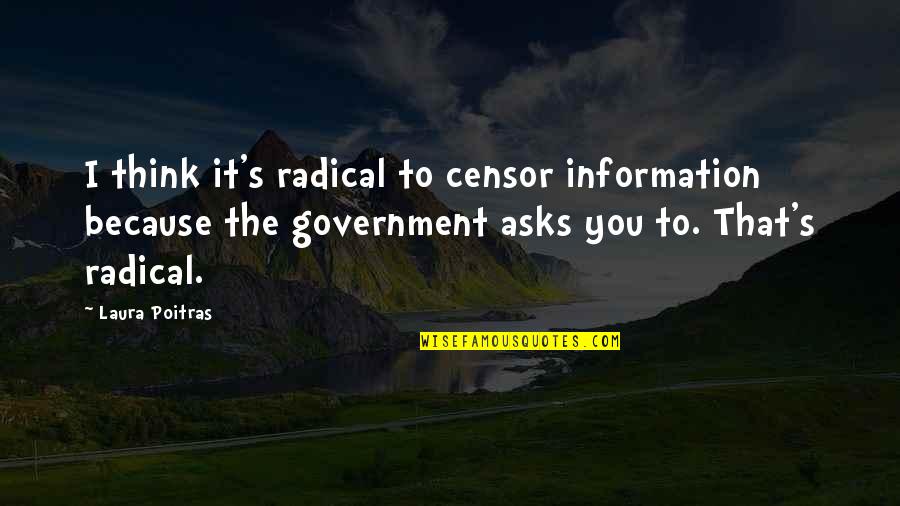 I think it's radical to censor information because the government asks you to. That's radical. —
Laura Poitras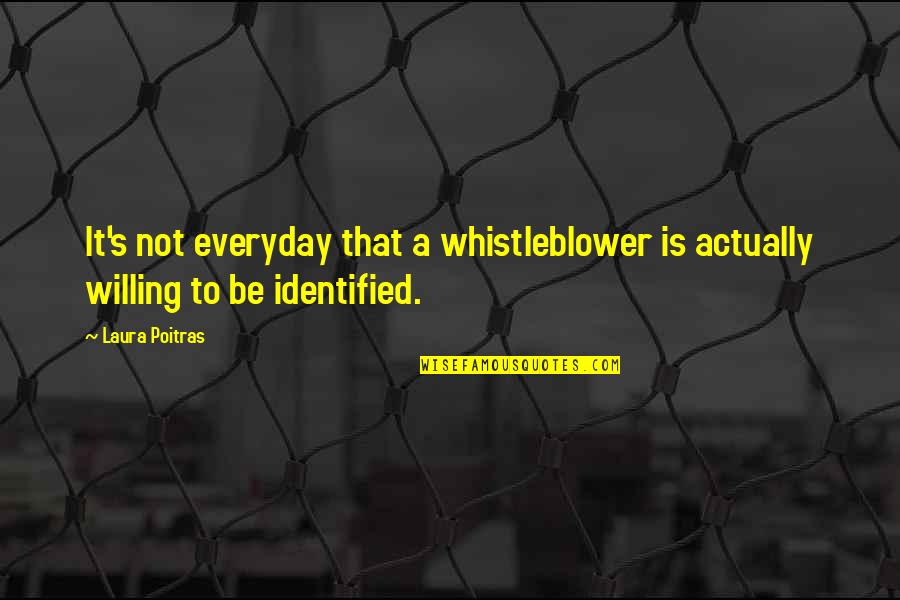 It's not everyday that a whistleblower is actually willing to be identified. —
Laura Poitras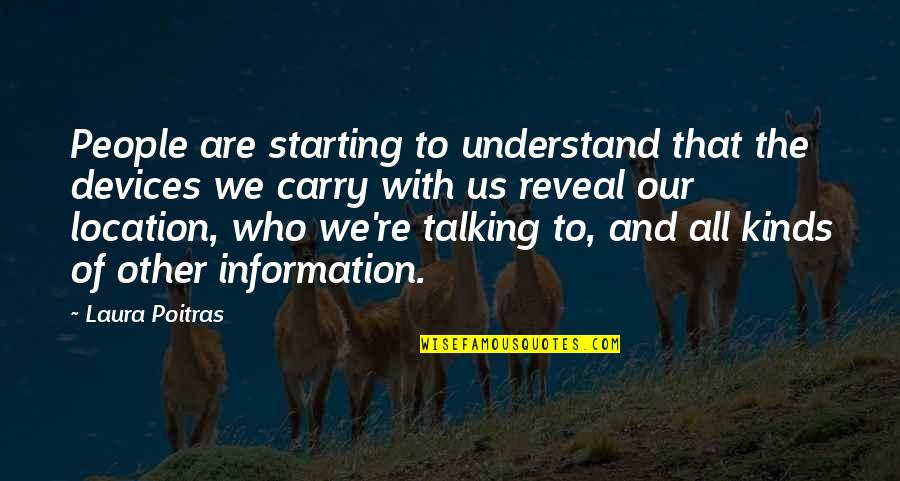 People are starting to understand that the devices we carry with us reveal our location, who we're talking to, and all kinds of other information. —
Laura Poitras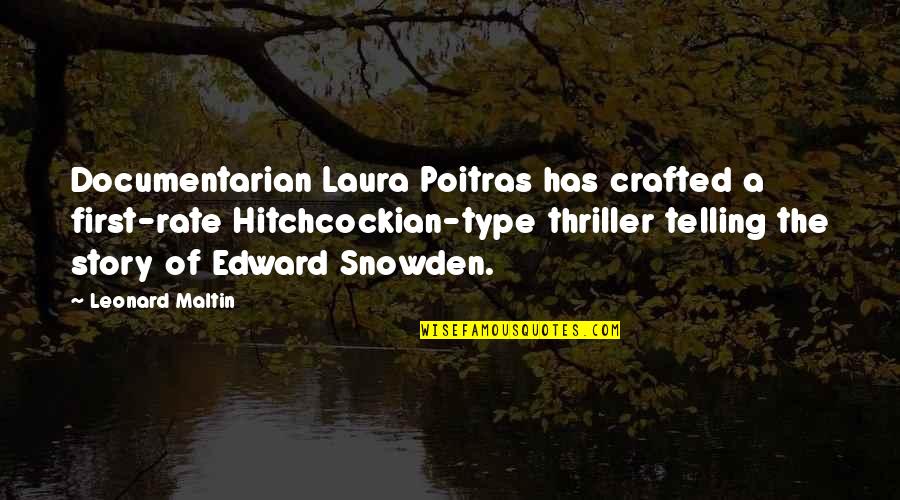 Documentarian Laura Poitras has crafted a first-rate Hitchcockian-type thriller telling the story of Edward Snowden. —
Leonard Maltin