Laughter And The Soul Quotes
Collection of top 39 famous quotes about Laughter And The Soul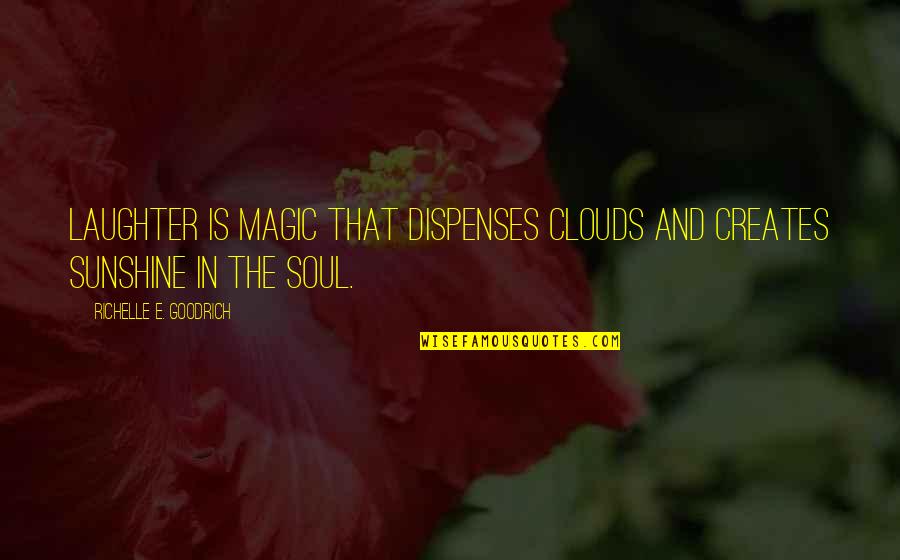 Laughter is magic that dispenses clouds and creates sunshine in the soul.
—
Richelle E. Goodrich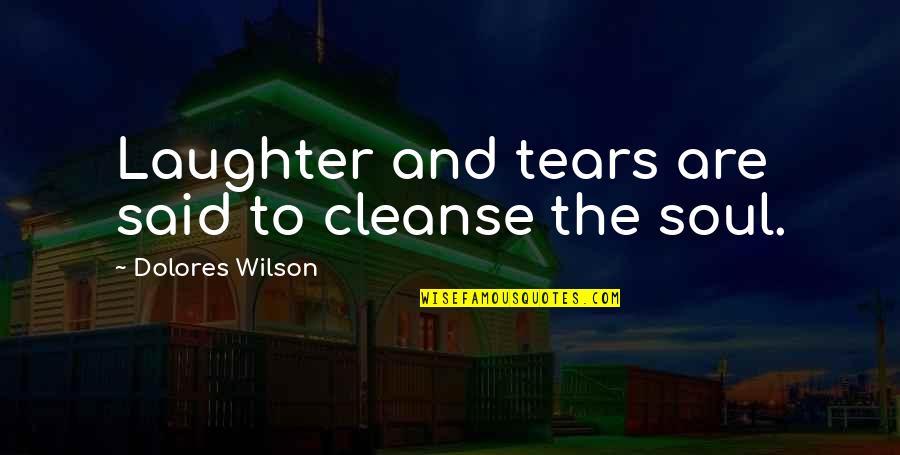 Laughter and tears are said to cleanse the soul.
—
Dolores Wilson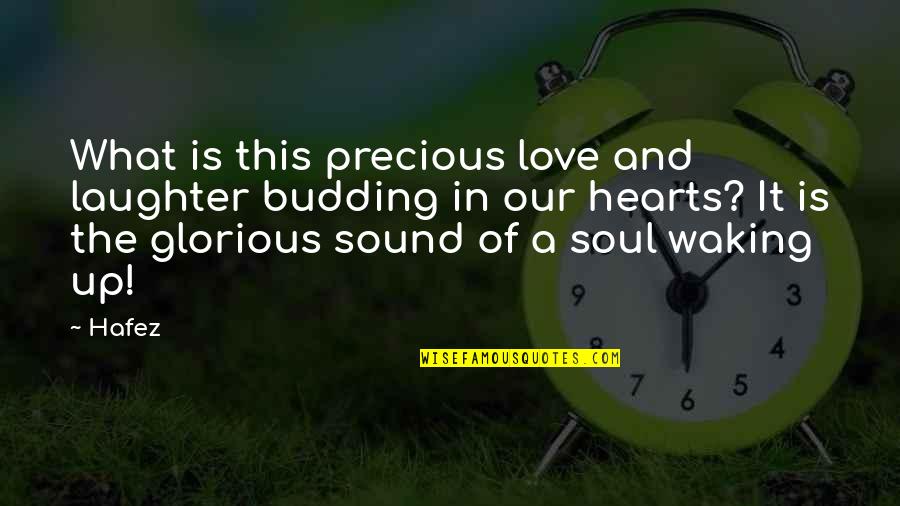 What is this precious love and laughter budding in our hearts? It is the glorious sound of a soul waking up!
—
Hafez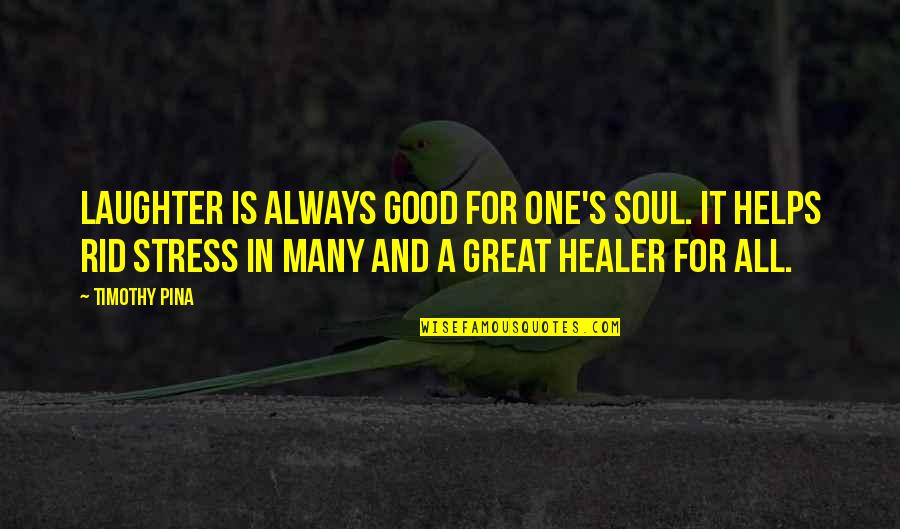 Laughter is always good for one's soul. It helps rid stress in many and a great healer for all.
—
Timothy Pina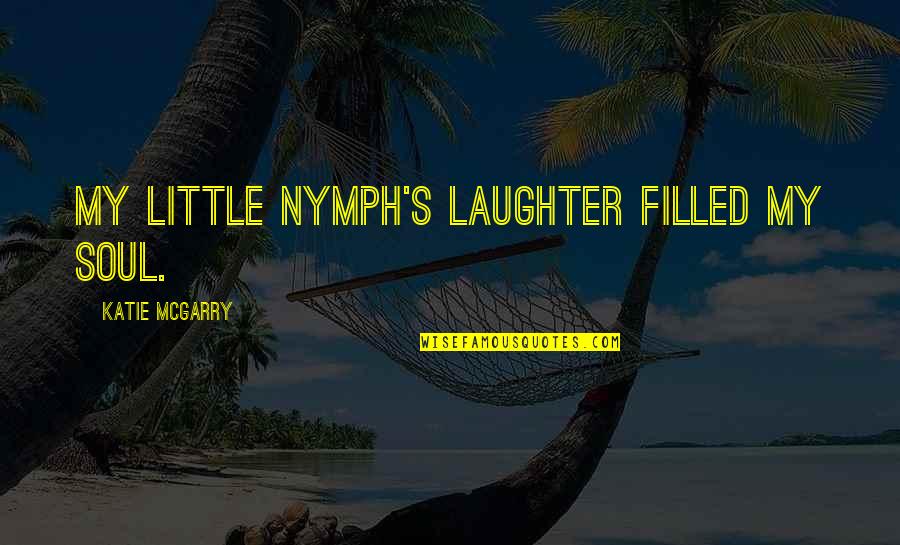 My little nymph's laughter filled my soul.
—
Katie McGarry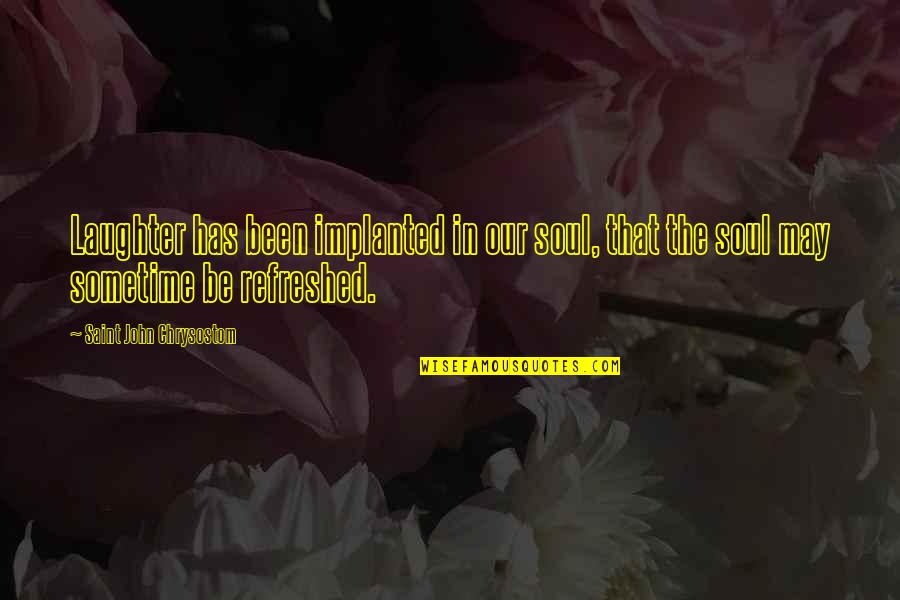 Laughter has been implanted in our soul, that the soul may sometime be refreshed.
—
Saint John Chrysostom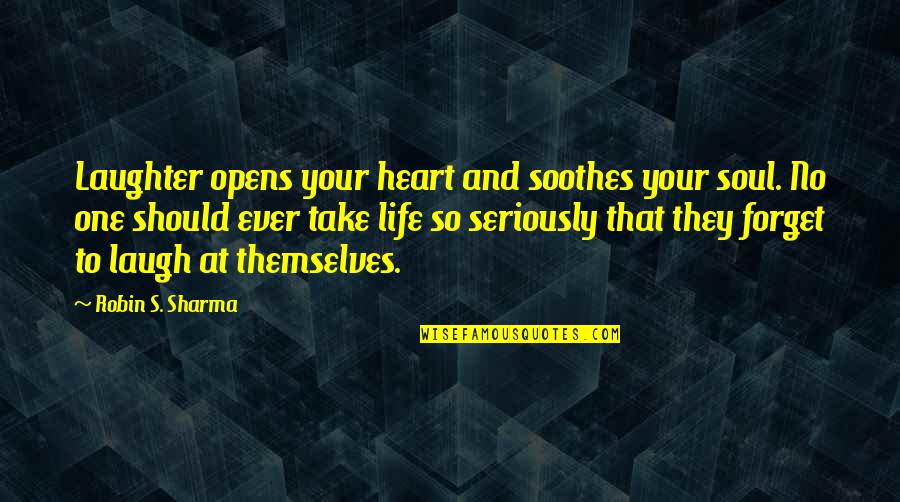 Laughter opens your heart and soothes your soul. No one should ever take life so seriously that they forget to laugh at themselves.
—
Robin S. Sharma
It is in my soul to spread love and laughter.
—
Kim Coles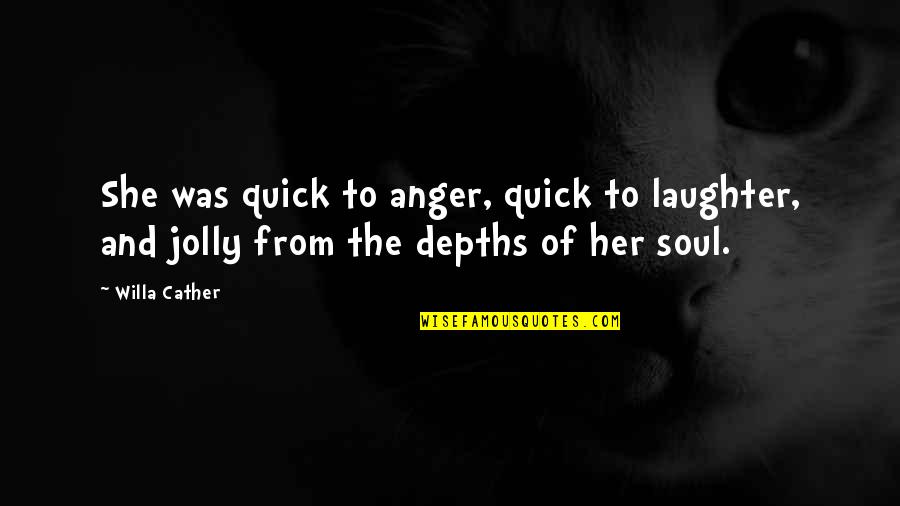 She was quick to anger, quick to laughter, and jolly from the depths of her soul.
—
Willa Cather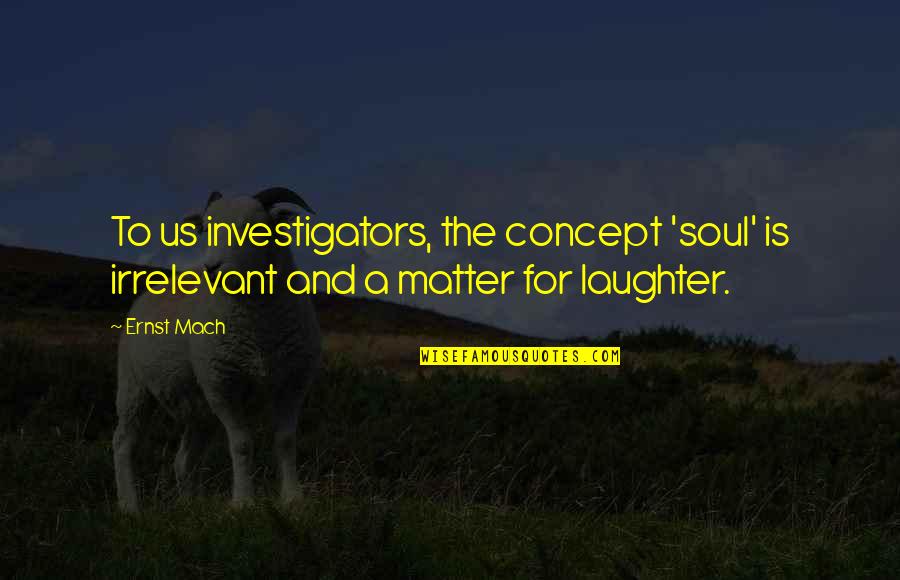 To us investigators, the concept 'soul' is irrelevant and a matter for laughter.
—
Ernst Mach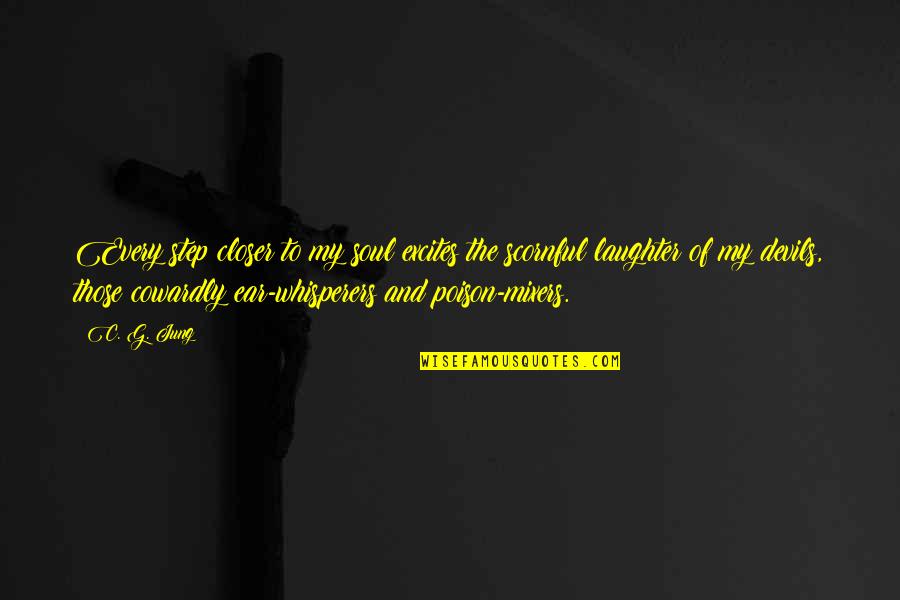 Every step closer to my soul excites the scornful laughter of my devils, those cowardly ear-whisperers and poison-mixers.
—
C. G. Jung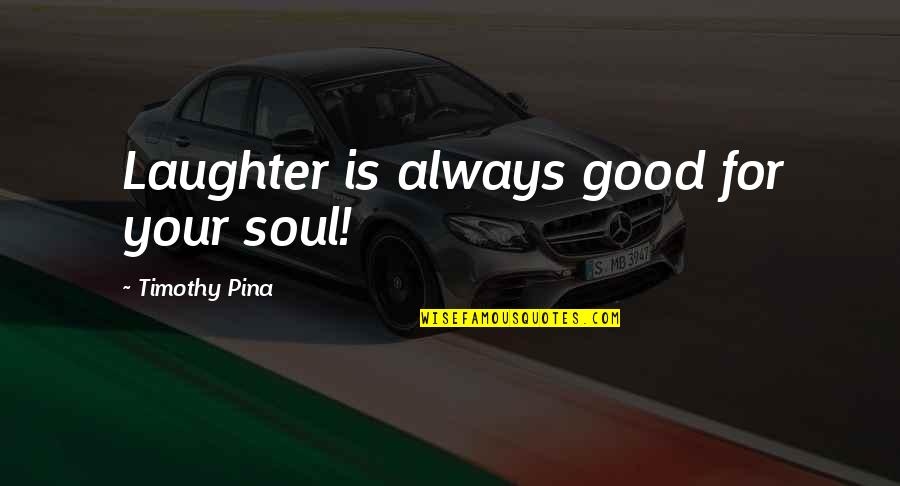 Laughter is always good for your soul! —
Timothy Pina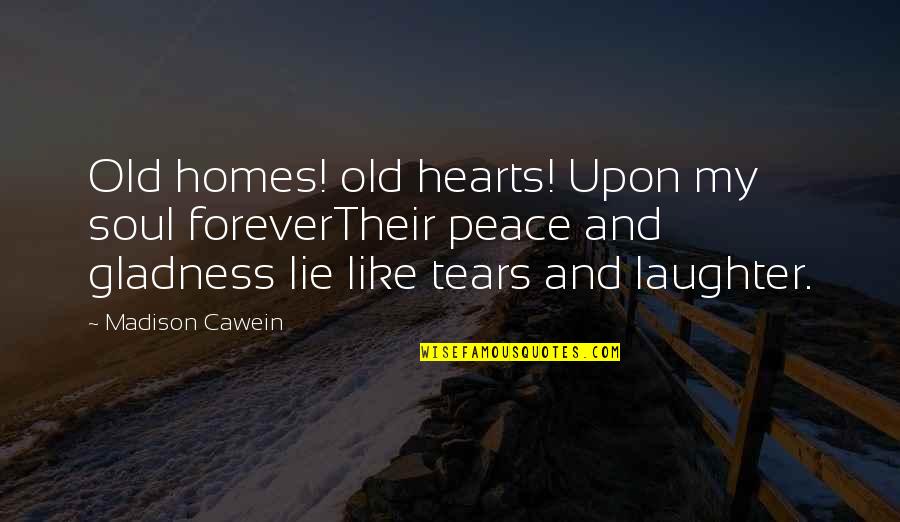 Old homes! old hearts! Upon my soul forever
Their peace and gladness lie like tears and laughter. —
Madison Cawein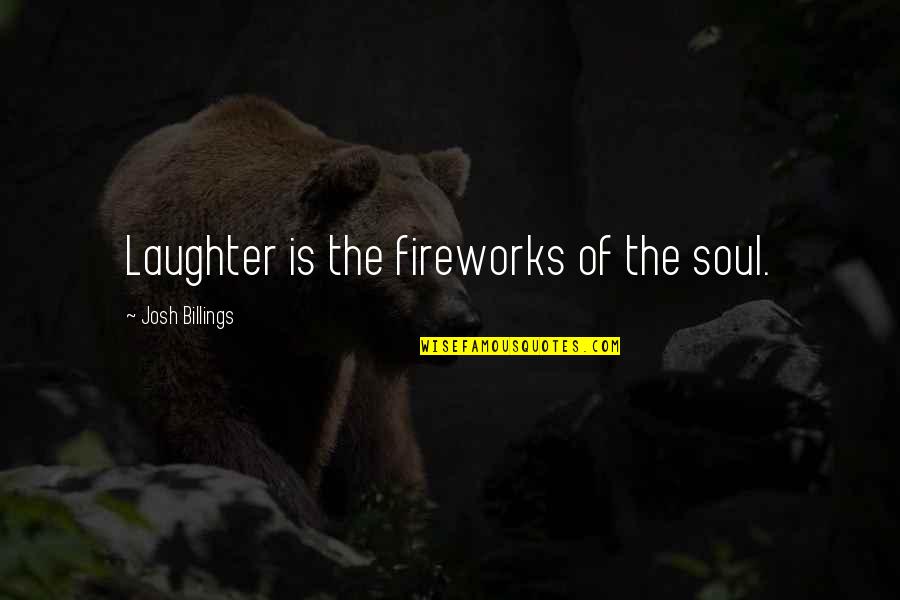 Laughter is the fireworks of the soul. —
Josh Billings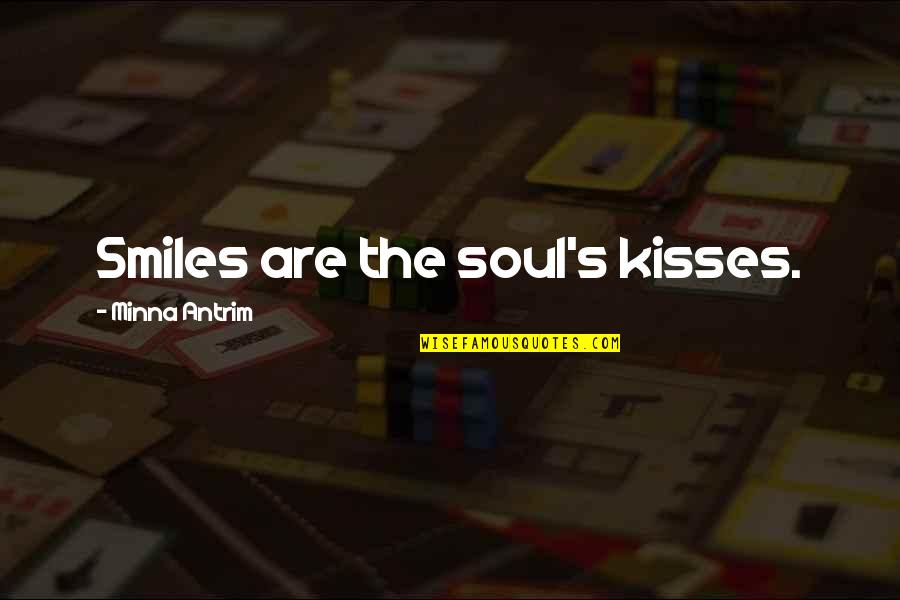 Smiles are the soul's kisses. —
Minna Antrim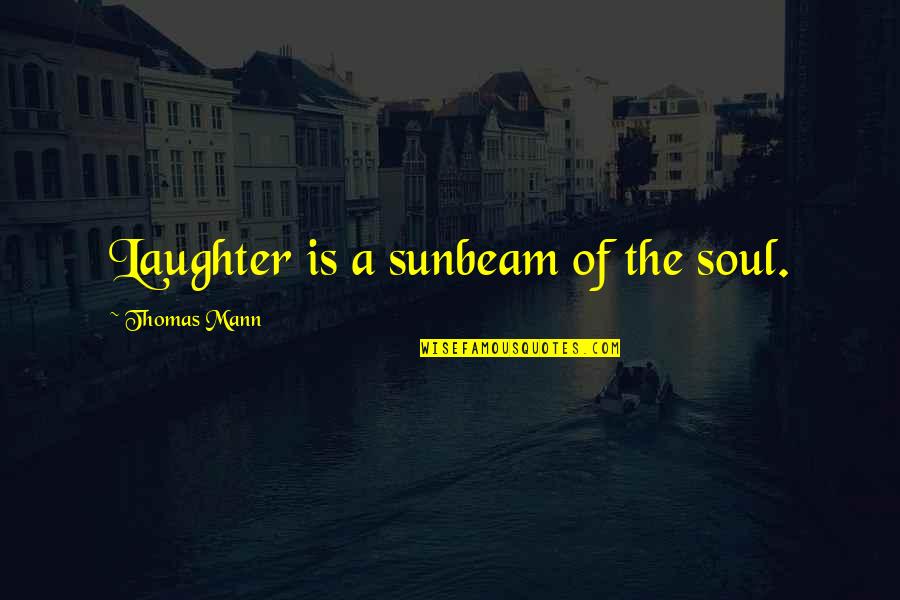 Laughter is a sunbeam of the soul. —
Thomas Mann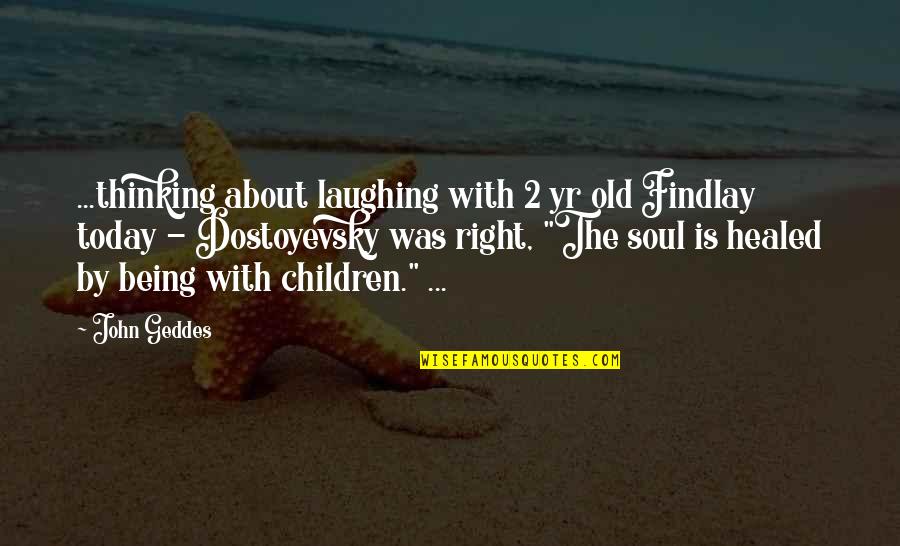 ...thinking about laughing with 2 yr old Findlay today - Dostoyevsky was right, "The soul is healed by being with children." ... —
John Geddes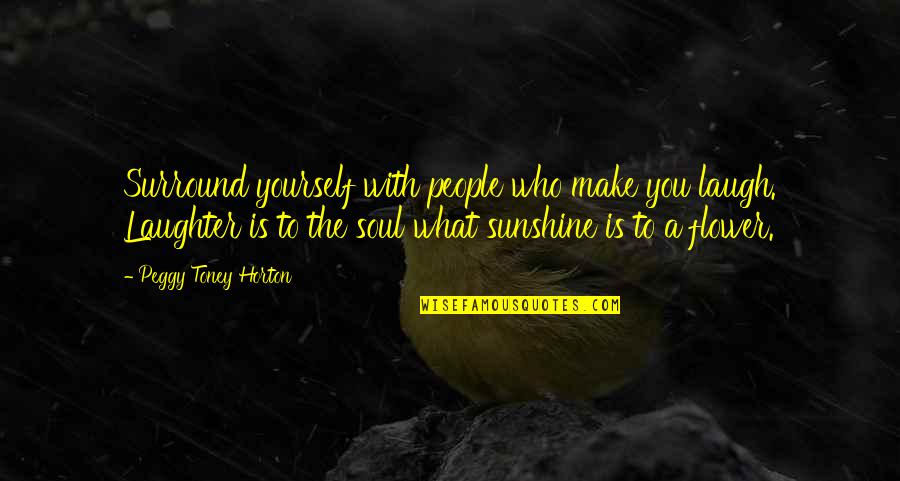 Surround yourself with people who make you laugh. Laughter is to the soul what sunshine is to a flower. —
Peggy Toney Horton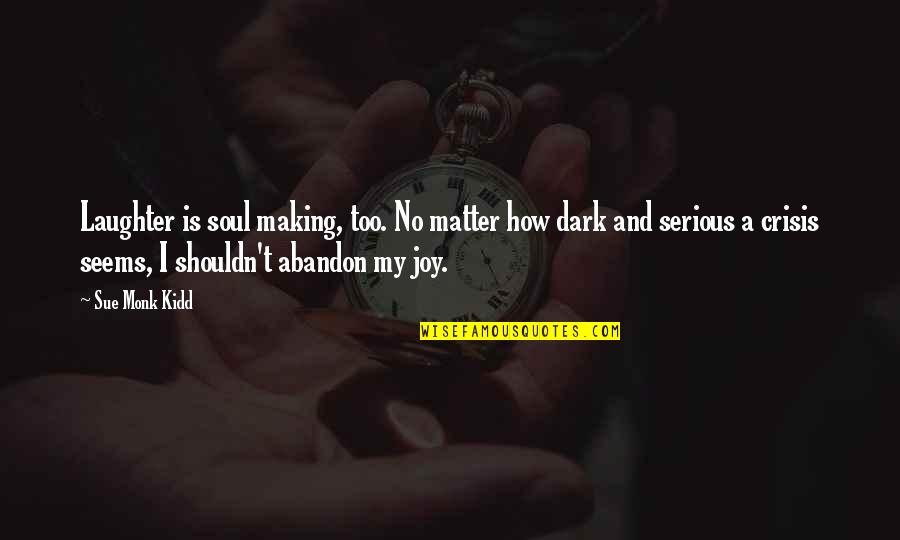 Laughter is soul making, too. No matter how dark and serious a crisis seems, I shouldn't abandon my joy. —
Sue Monk Kidd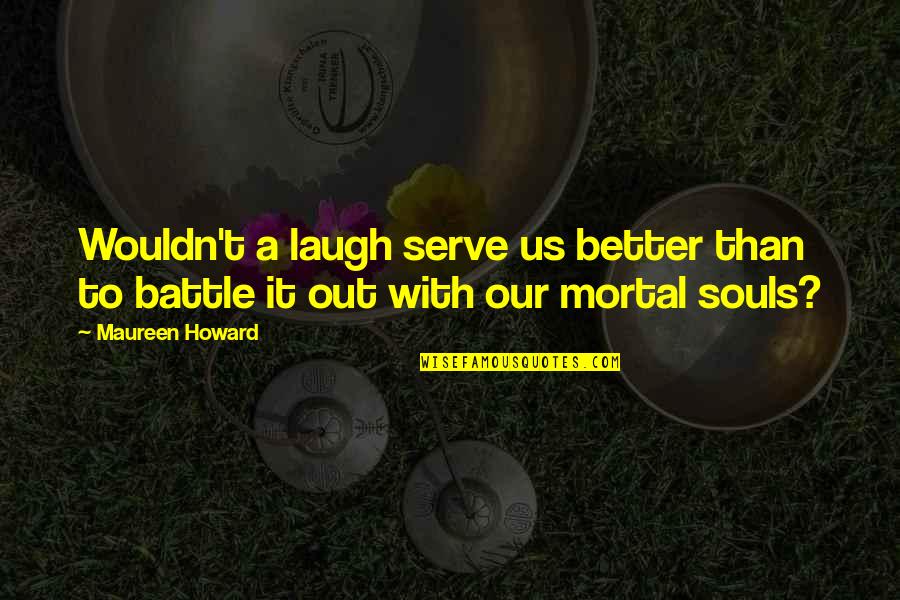 Wouldn't a laugh serve us better than to battle it out with our mortal souls? —
Maureen Howard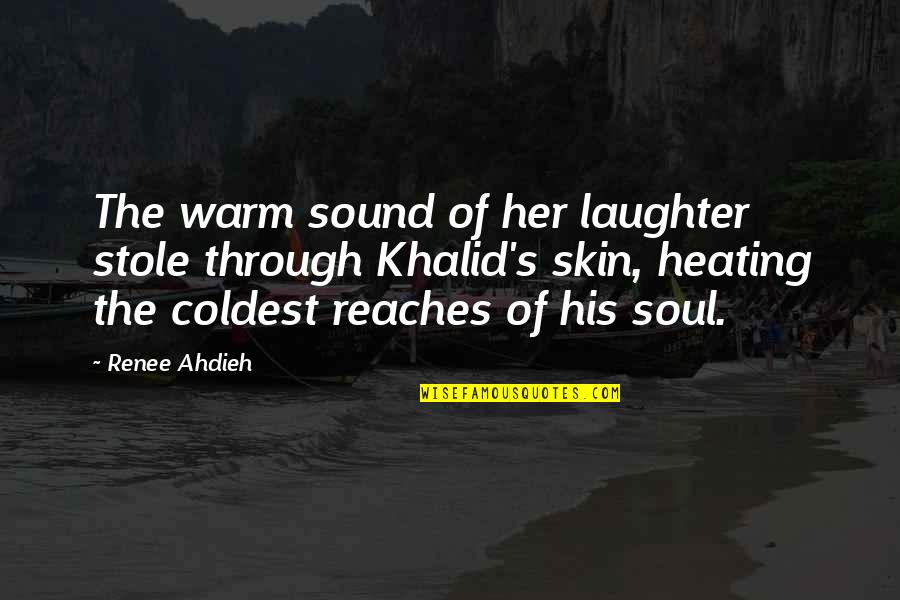 The warm sound of her laughter stole through Khalid's skin, heating the coldest reaches of his soul. —
Renee Ahdieh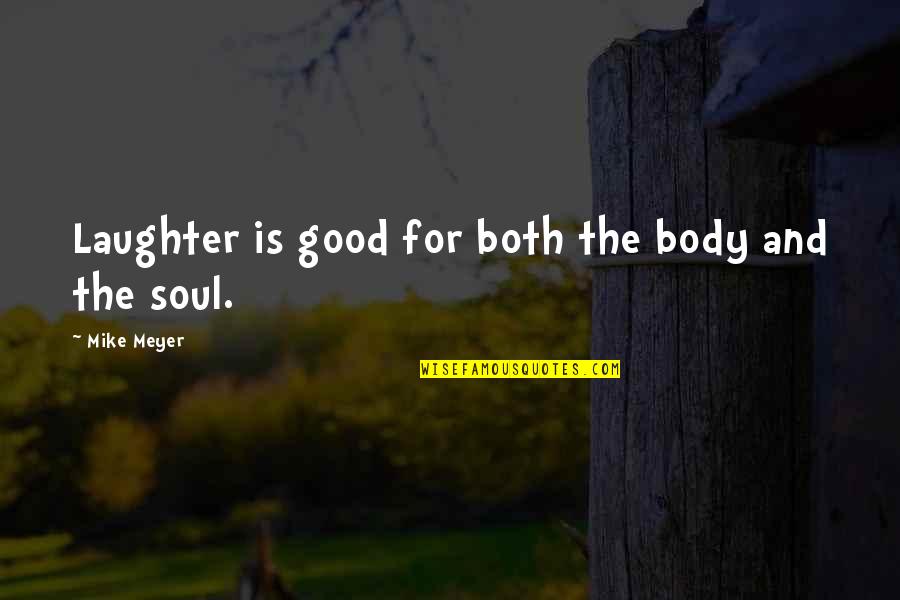 Laughter is good for both the body and the soul. —
Mike Meyer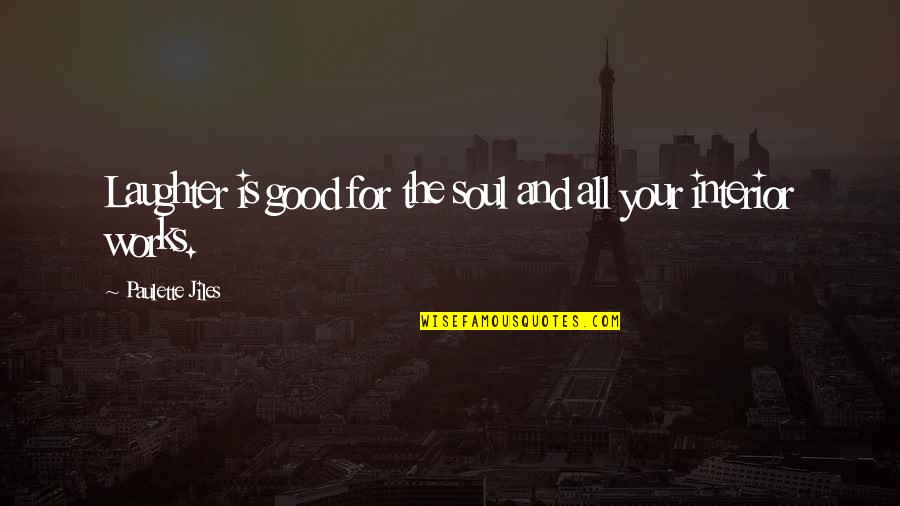 Laughter is good for the soul and all your interior works. —
Paulette Jiles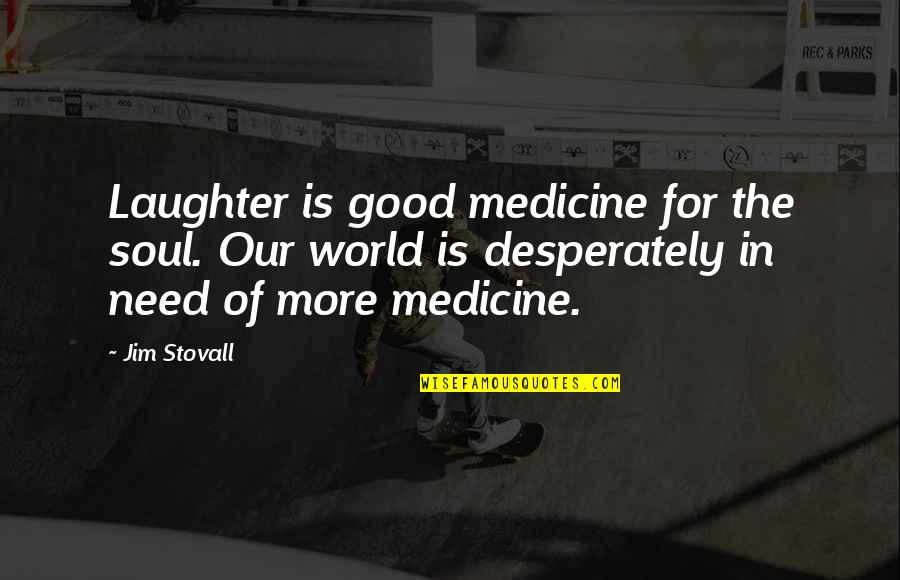 Laughter is good medicine for the soul. Our world is desperately in need of more medicine. —
Jim Stovall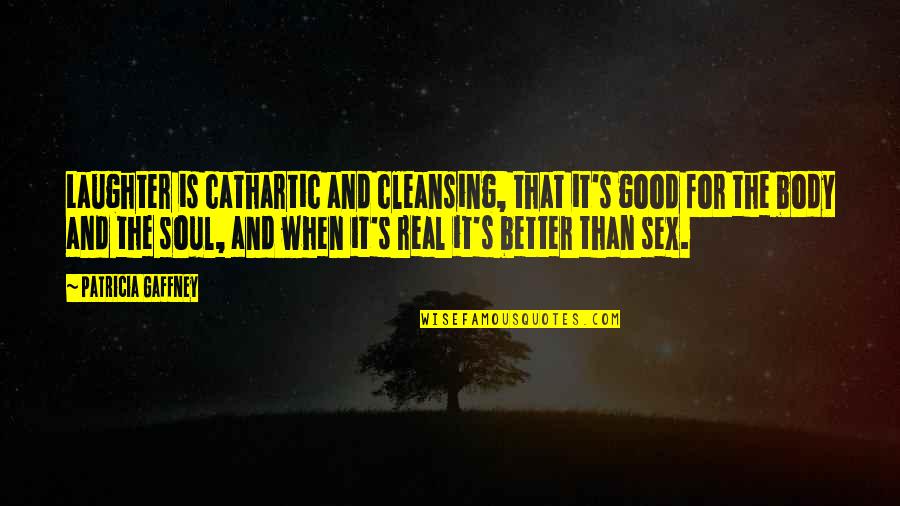 Laughter is cathartic and cleansing, that it's good for the body and the soul, and when it's real it's better than sex. —
Patricia Gaffney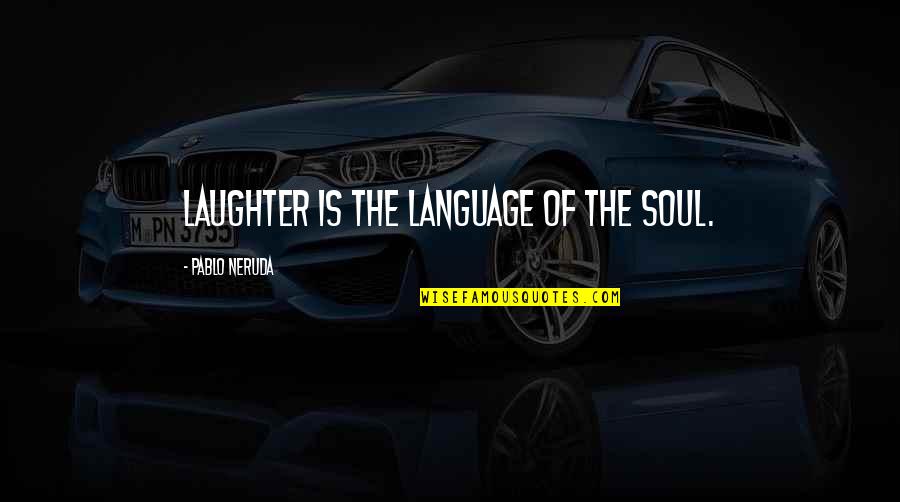 Laughter is the language of the soul. —
Pablo Neruda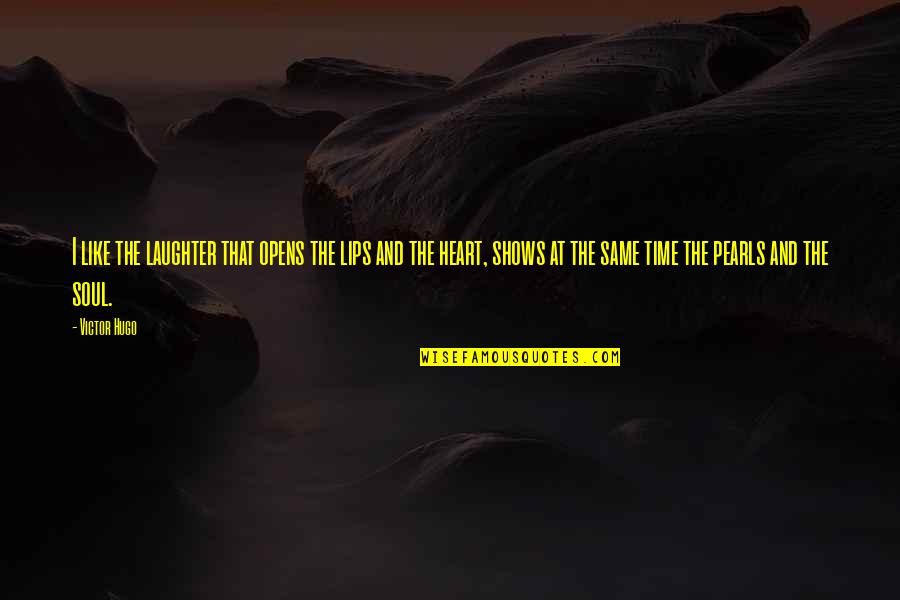 I like the laughter that opens the lips and the heart, shows at the same time the pearls and the soul. —
Victor Hugo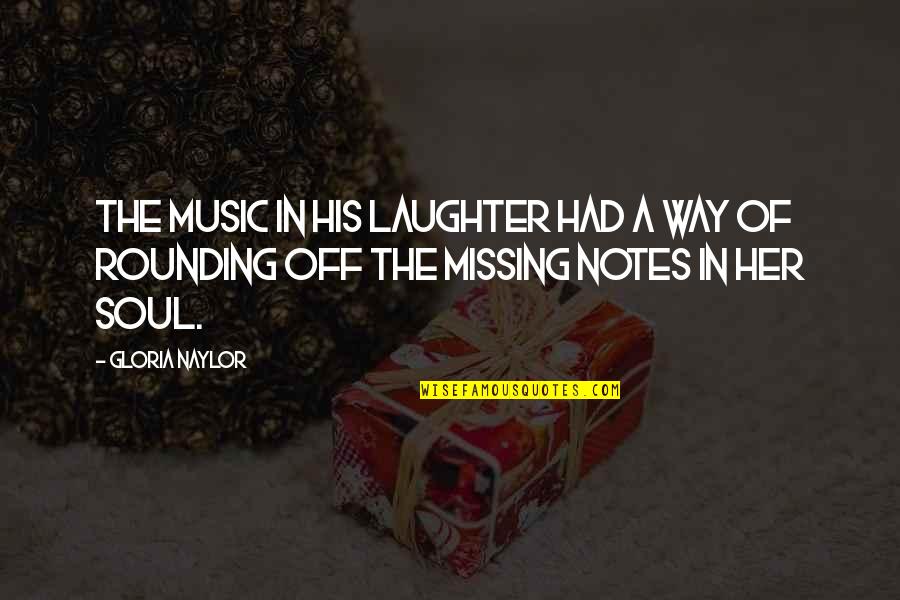 The music in his laughter had a way of rounding off the missing notes in her soul. —
Gloria Naylor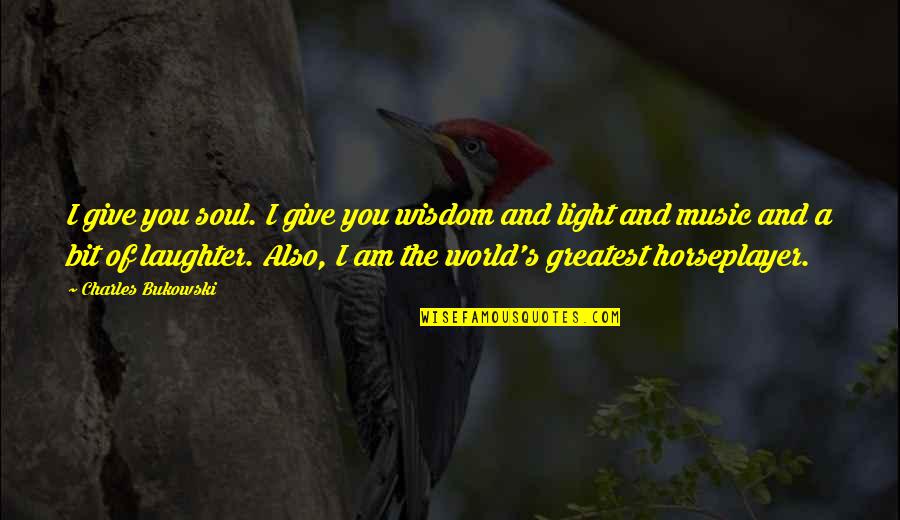 I give you soul. I give you wisdom and light and music and a bit of laughter. Also, I am the world's greatest horseplayer. —
Charles Bukowski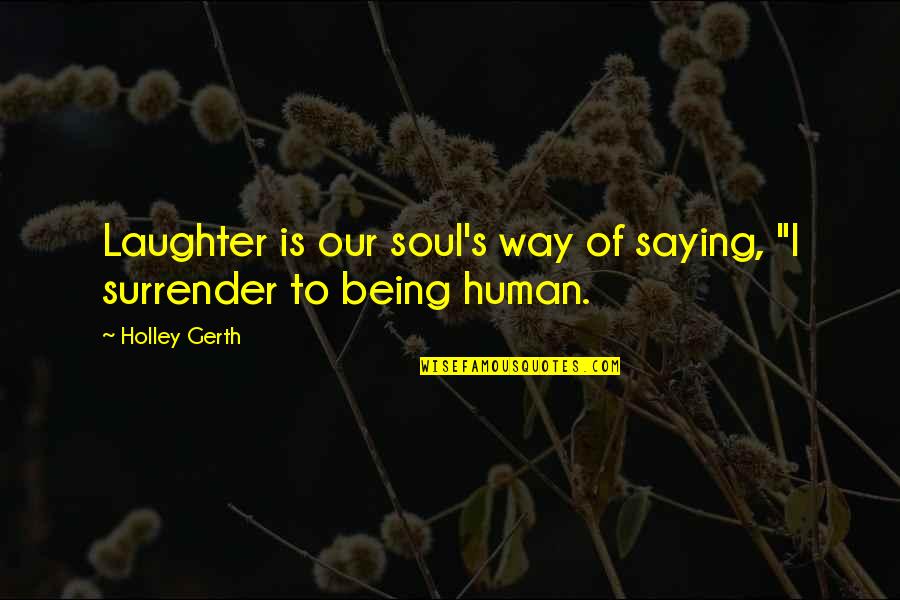 Laughter is our soul's way of saying, "I surrender to being human. —
Holley Gerth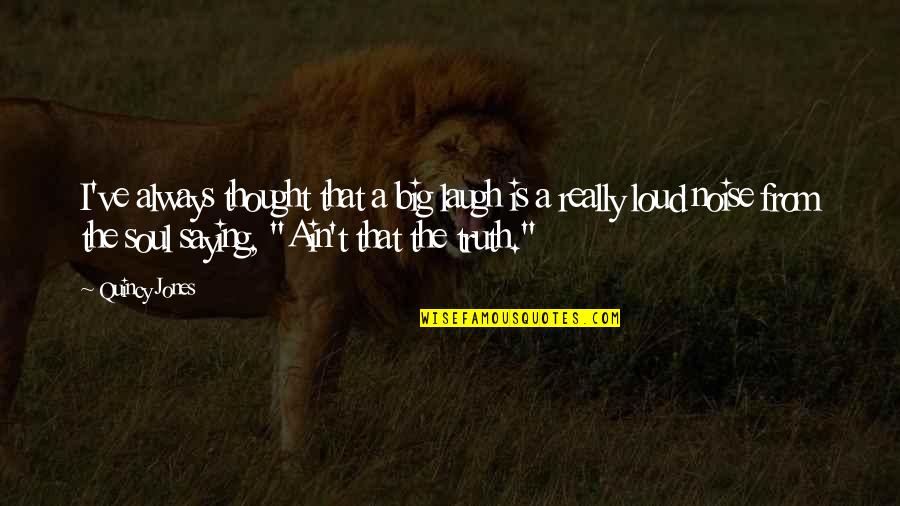 I've always thought that a big laugh is a really loud noise from the soul saying, "Ain't that the truth." —
Quincy Jones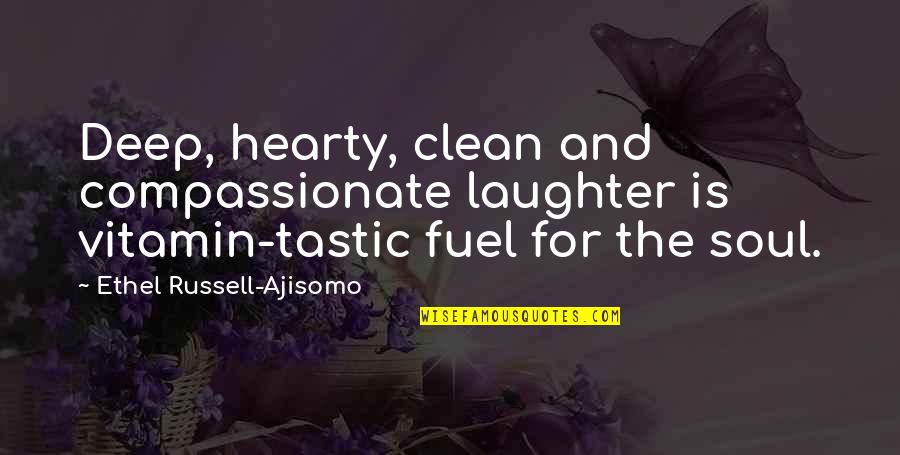 Deep, hearty, clean and compassionate laughter is vitamin-tastic fuel for the soul. —
Ethel Russell-Ajisomo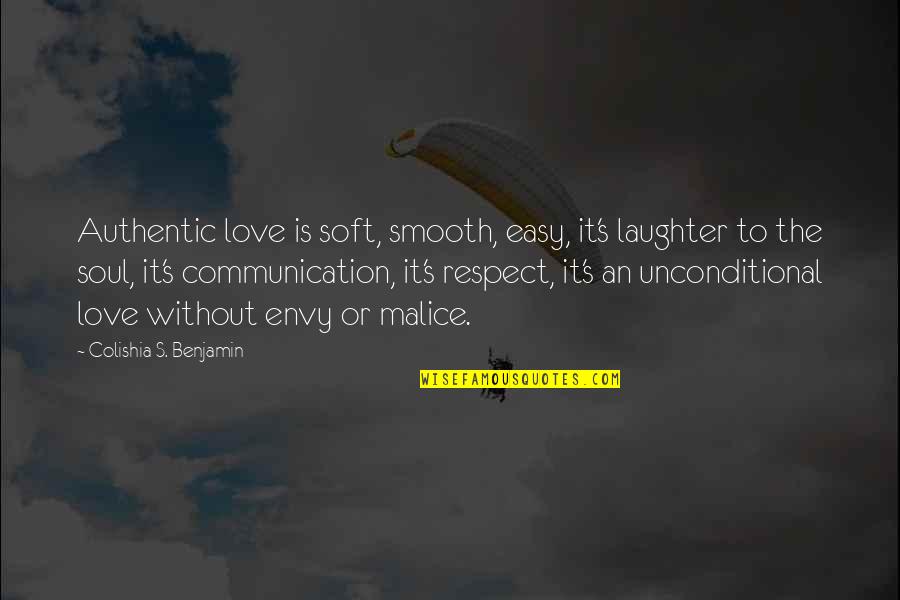 Authentic love is soft, smooth, easy, it's laughter to the soul, it's communication, it's respect, it's an unconditional love without envy or malice. —
Colishia S. Benjamin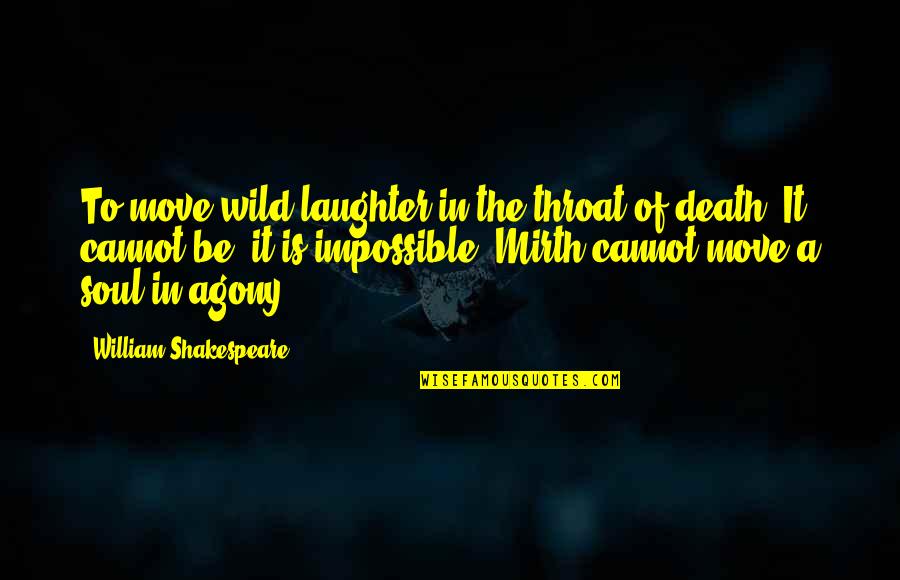 To move wild laughter in the throat of death?
It cannot be, it is impossible:
Mirth cannot move a soul in agony. —
William Shakespeare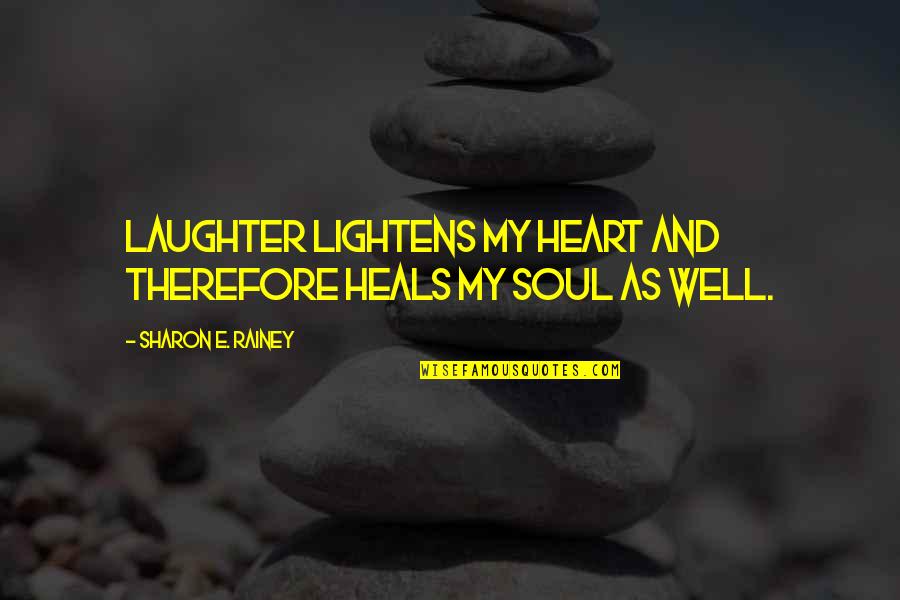 Laughter lightens my heart and therefore heals my soul as well. —
Sharon E. Rainey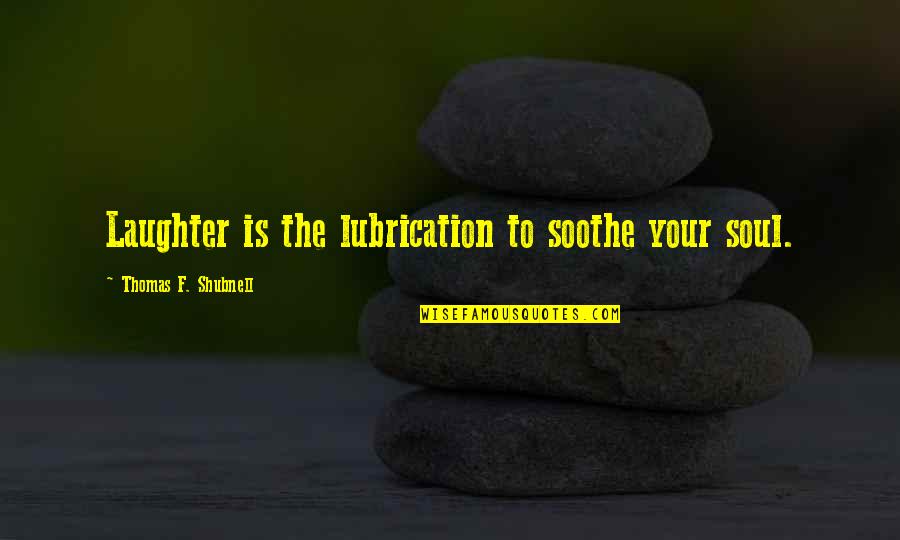 Laughter is the lubrication to soothe your soul. —
Thomas F. Shubnell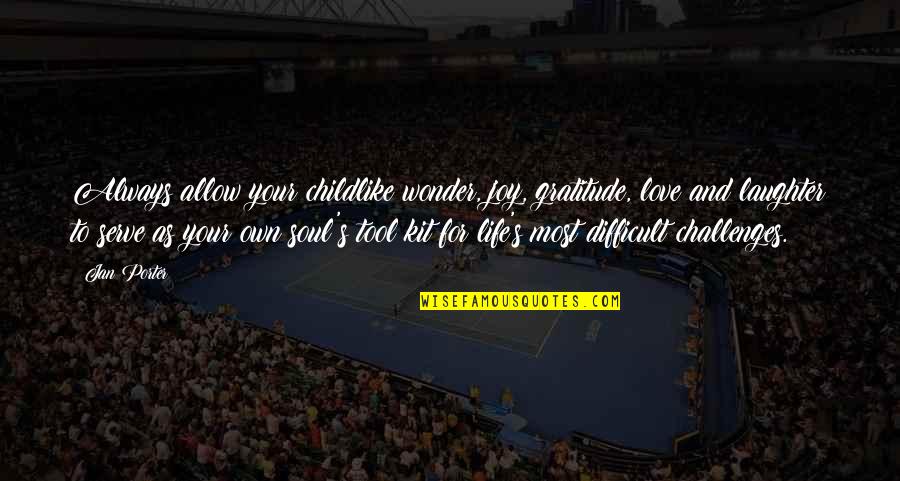 Always allow your childlike wonder, joy, gratitude, love and laughter to serve as your own soul's tool kit for life's most difficult challenges. —
Jan Porter
Laughter clears the atmosphere and it gives liberty to every soul. —
Euginia Herlihy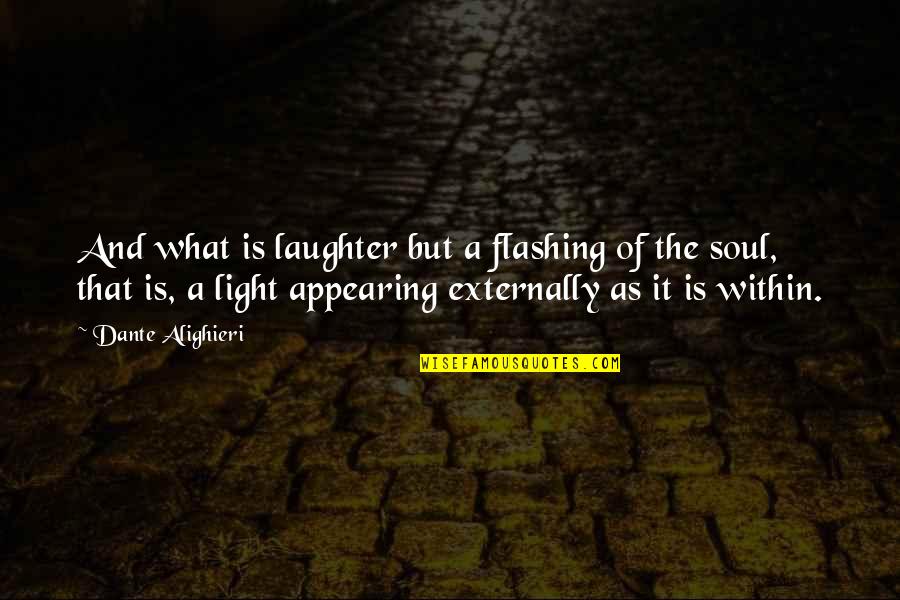 And what is laughter but a flashing of the soul, that is, a light appearing externally as it is within. —
Dante Alighieri