Kristen Schaal Funny Quotes
Collection of top 22 famous quotes about Kristen Schaal Funny
Kristen Schaal Funny Quotes & Sayings
Happy to read and share the best inspirational Kristen Schaal Funny quotes, sayings and quotations on Wise Famous Quotes.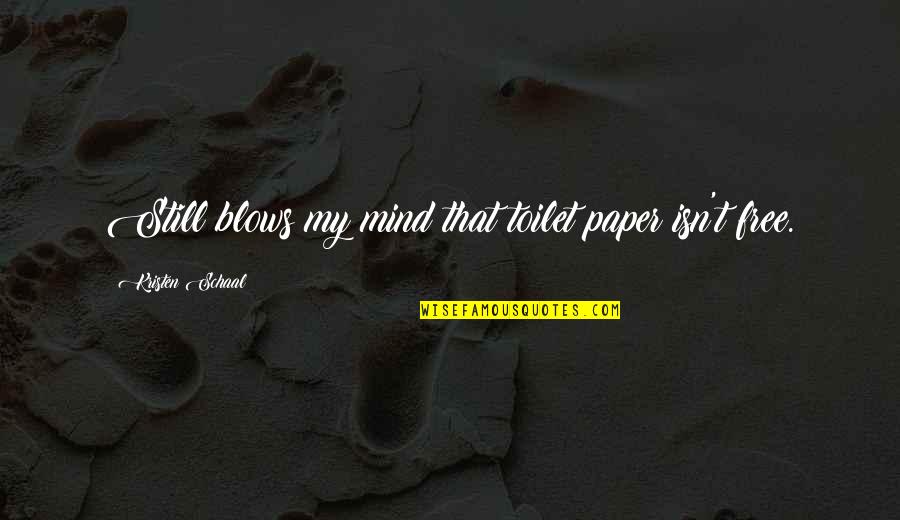 Still blows my mind that toilet paper isn't free.
—
Kristen Schaal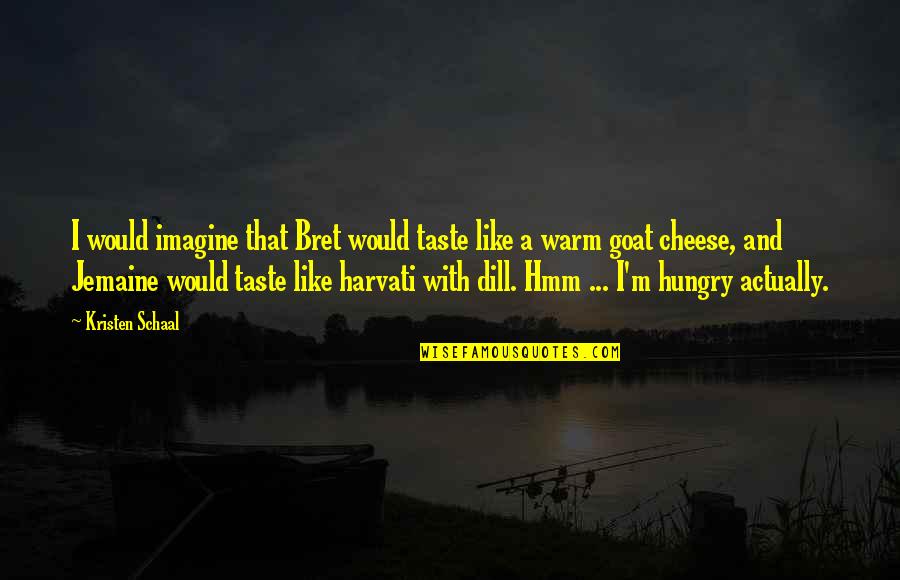 I would imagine that Bret would taste like a warm goat cheese, and Jemaine would taste like harvati with dill. Hmm ... I'm hungry actually.
—
Kristen Schaal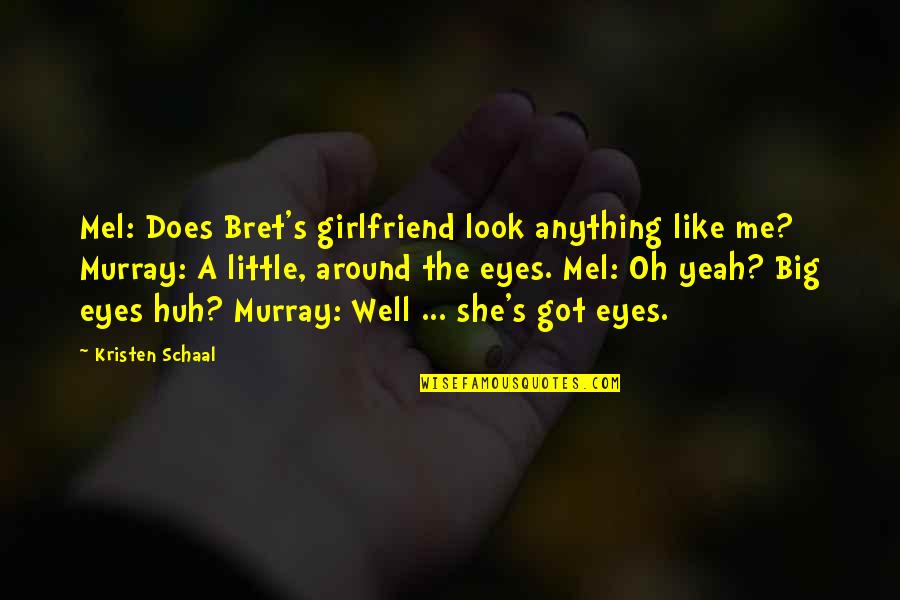 Mel: Does Bret's girlfriend look anything like me? Murray: A little, around the eyes. Mel: Oh yeah? Big eyes huh? Murray: Well ... she's got eyes.
—
Kristen Schaal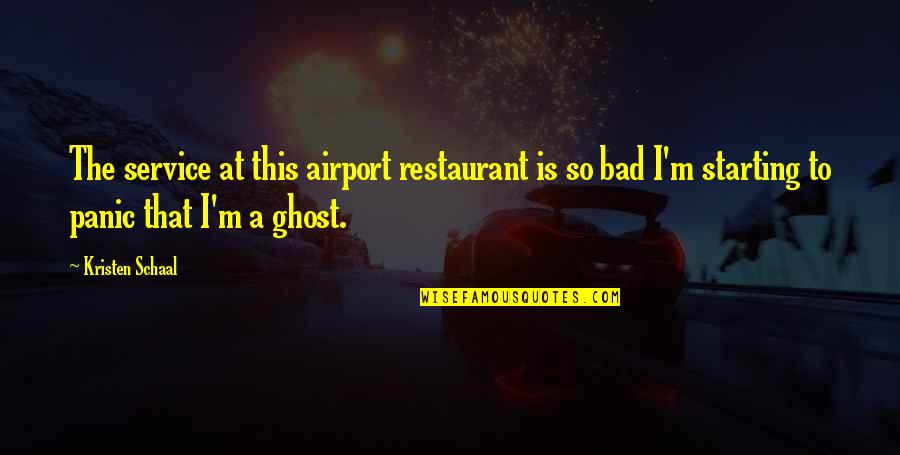 The service at this airport restaurant is so bad I'm starting to panic that I'm a ghost.
—
Kristen Schaal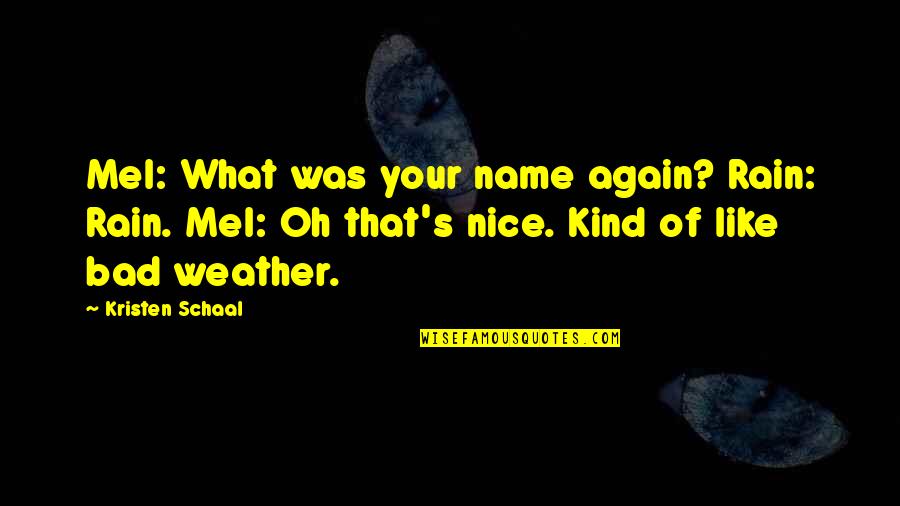 Mel: What was your name again? Rain: Rain. Mel: Oh that's nice. Kind of like bad weather. —
Kristen Schaal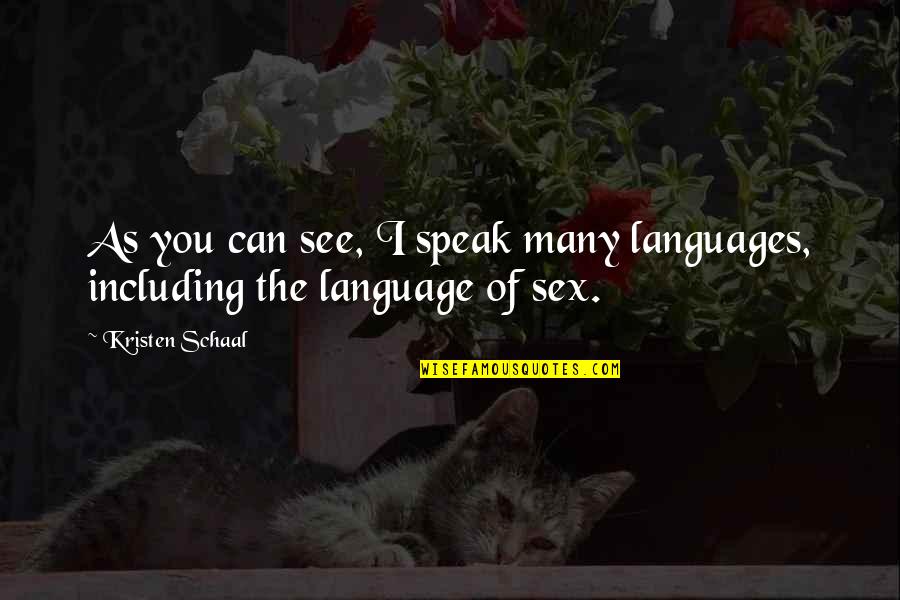 As you can see, I speak many languages, including the language of sex. —
Kristen Schaal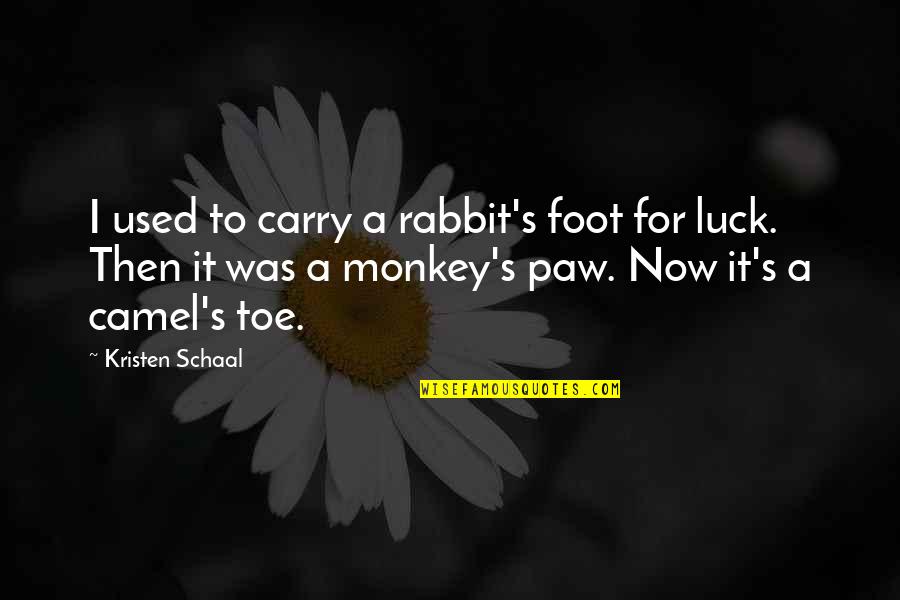 I used to carry a rabbit's foot for luck. Then it was a monkey's paw. Now it's a camel's toe. —
Kristen Schaal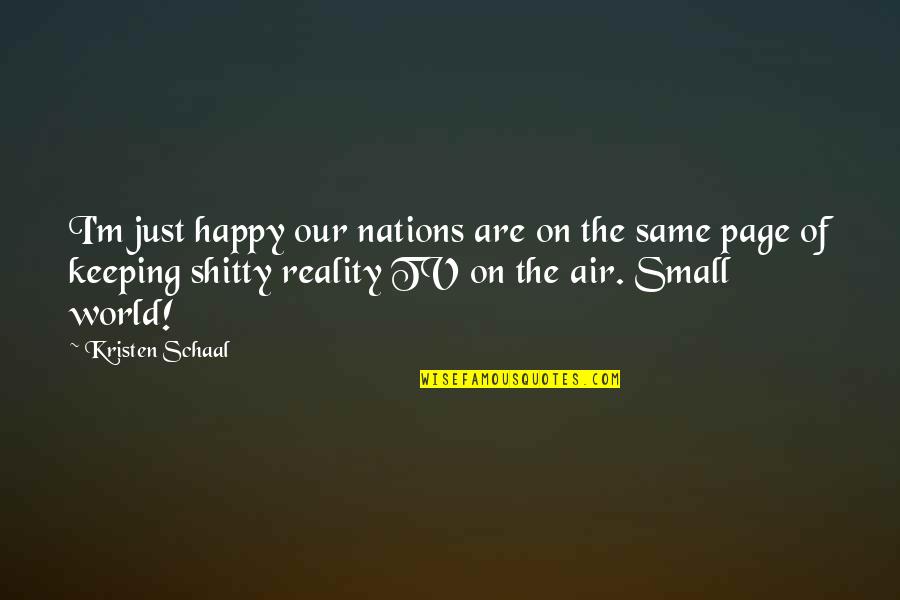 I'm just happy our nations are on the same page of keeping shitty reality TV on the air. Small world! —
Kristen Schaal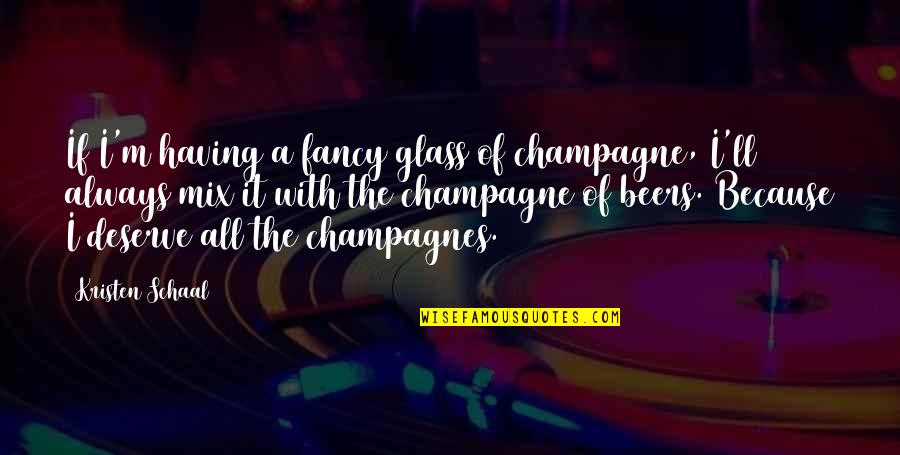 If I'm having a fancy glass of champagne, I'll always mix it with the champagne of beers. Because I deserve all the champagnes. —
Kristen Schaal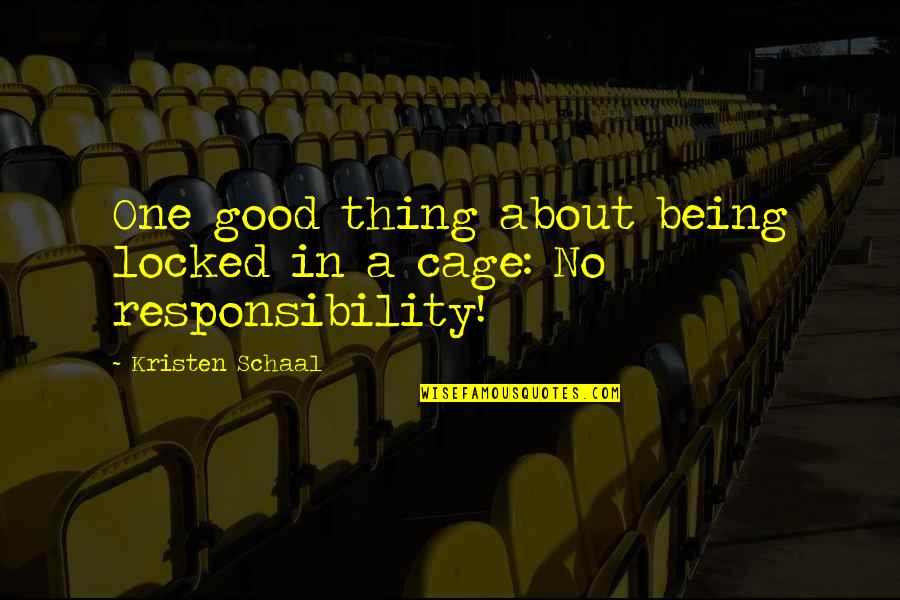 One good thing about being locked in a cage: No responsibility! —
Kristen Schaal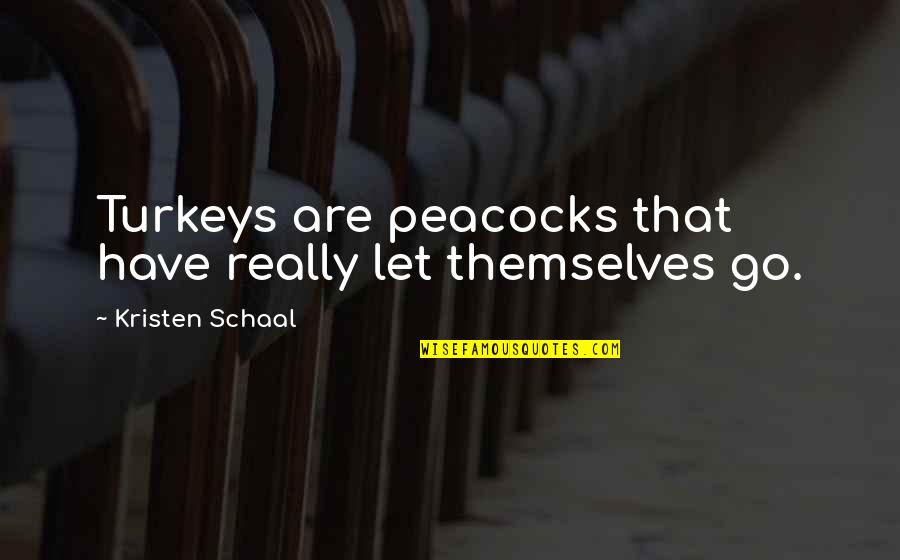 Turkeys are peacocks that have really let themselves go. —
Kristen Schaal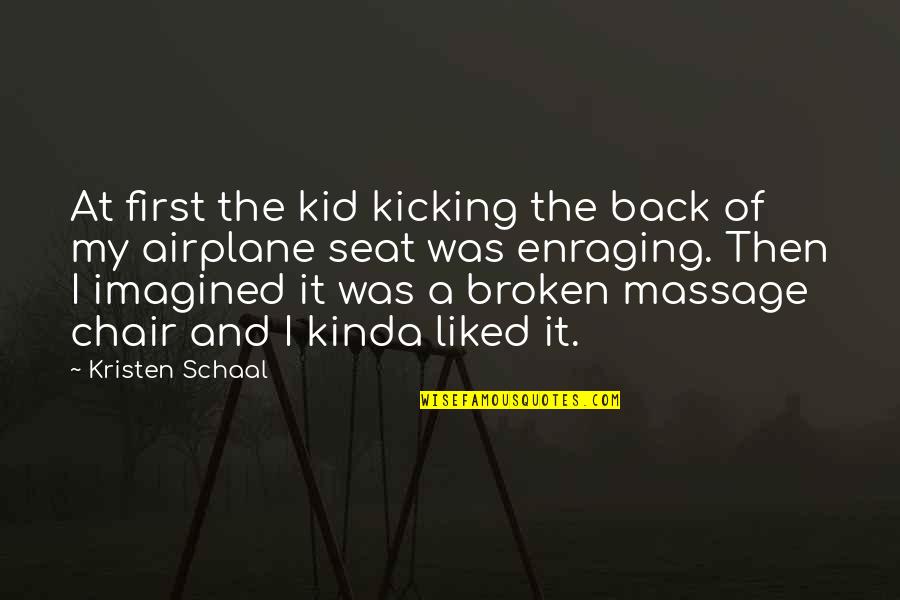 At first the kid kicking the back of my airplane seat was enraging. Then I imagined it was a broken massage chair and I kinda liked it. —
Kristen Schaal
This is very ambitious, but I don't care. I'm just gonna go ahead and find Amelia Earhart. Every day that goes by, I just fear the worst for her. —
Kristen Schaal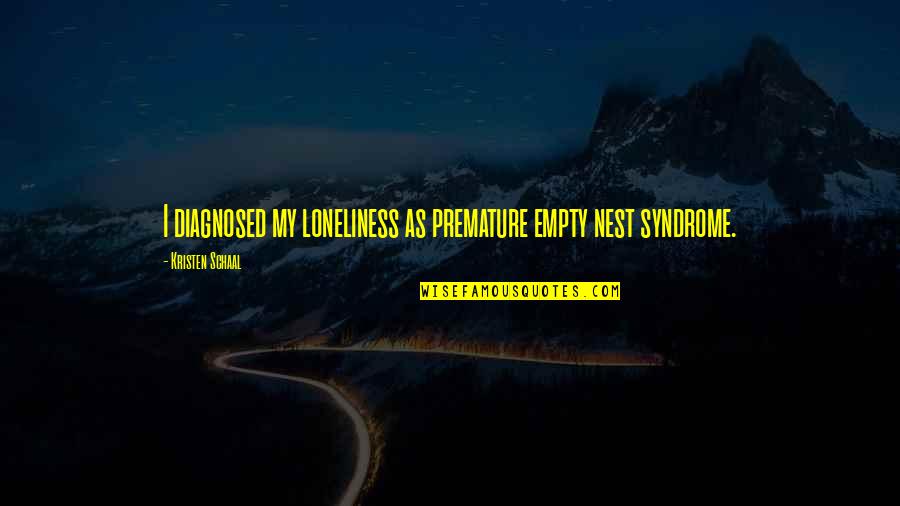 I diagnosed my loneliness as premature empty nest syndrome. —
Kristen Schaal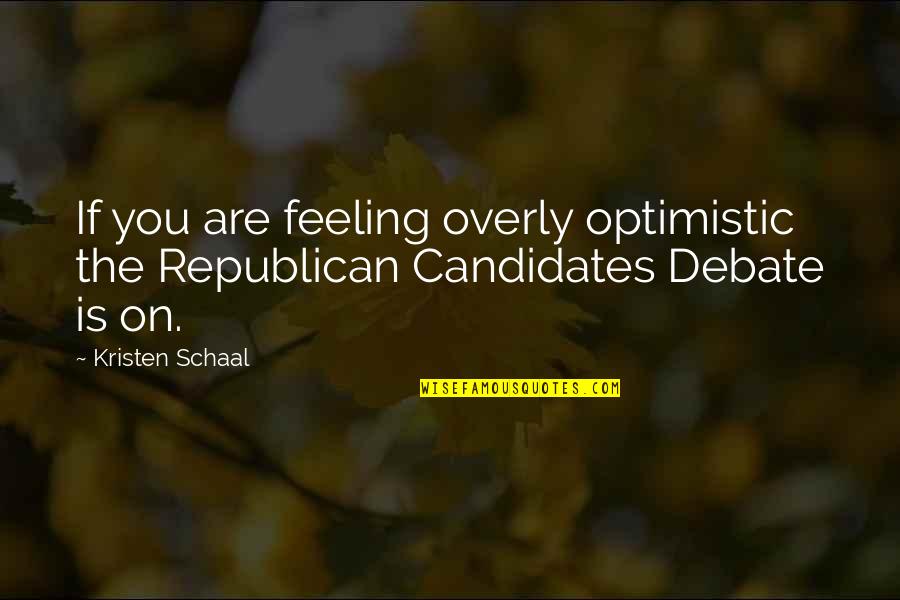 If you are feeling overly optimistic the Republican Candidates Debate is on. —
Kristen Schaal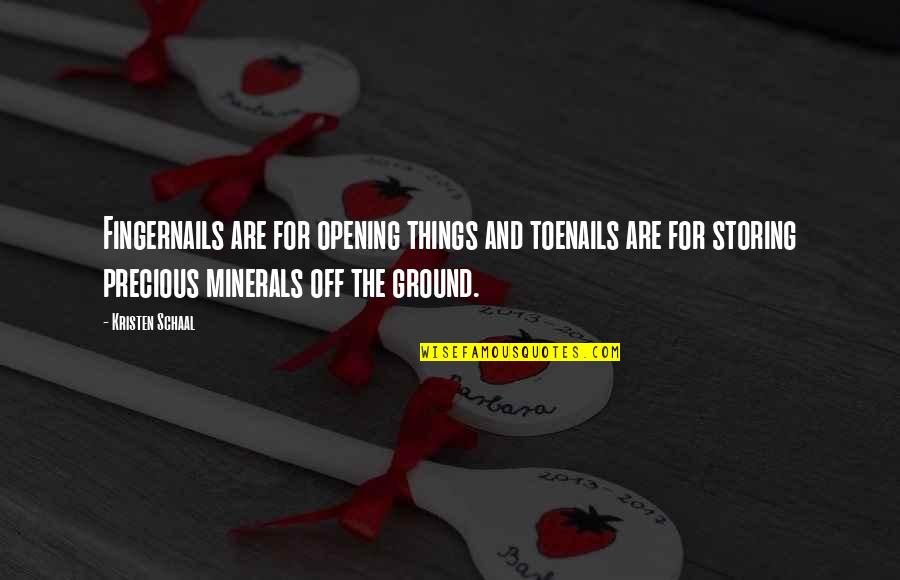 Fingernails are for opening things and toenails are for storing precious minerals off the ground. —
Kristen Schaal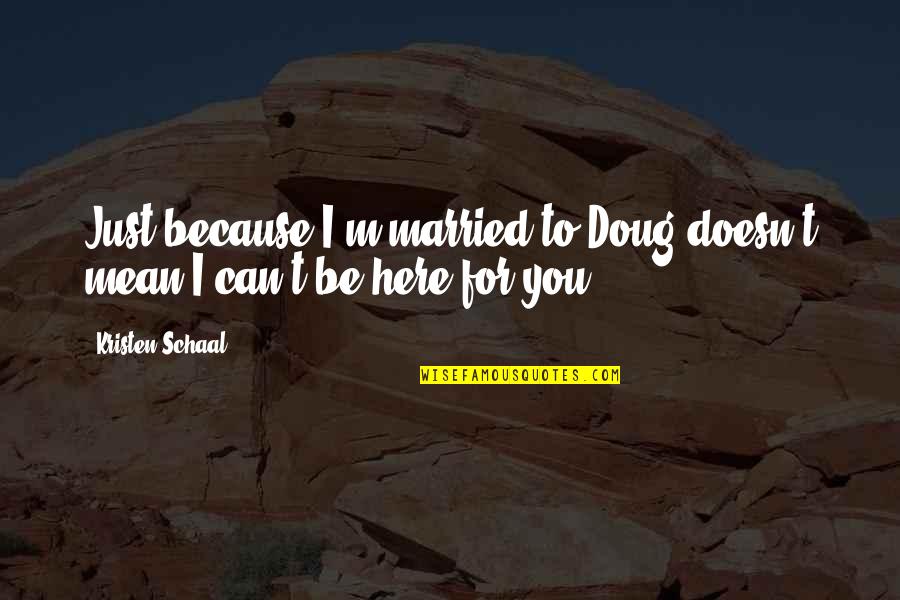 Just because I'm married to Doug doesn't mean I can't be here for you. —
Kristen Schaal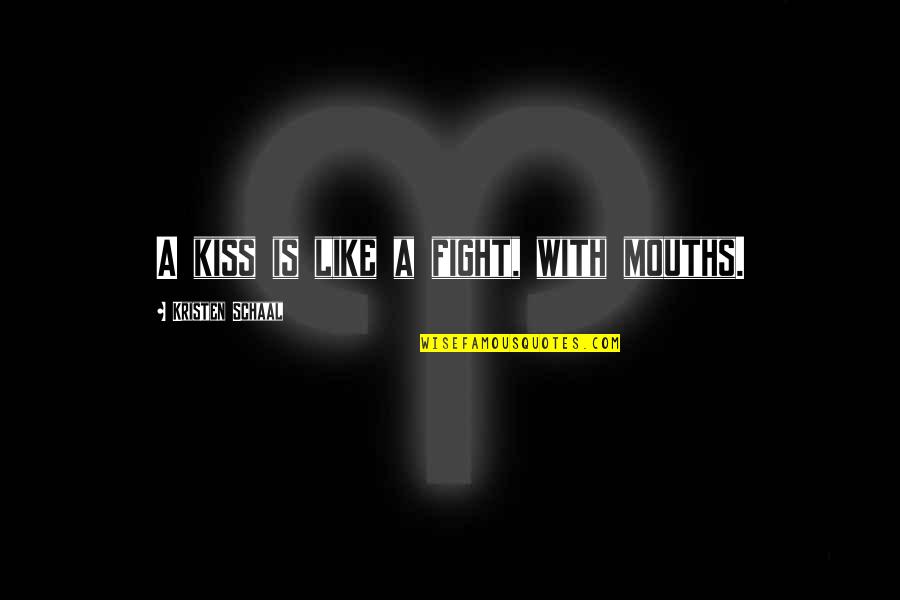 A kiss is like a fight, with mouths. —
Kristen Schaal