Knowledge Is Free Quotes
Collection of top 53 famous quotes about Knowledge Is Free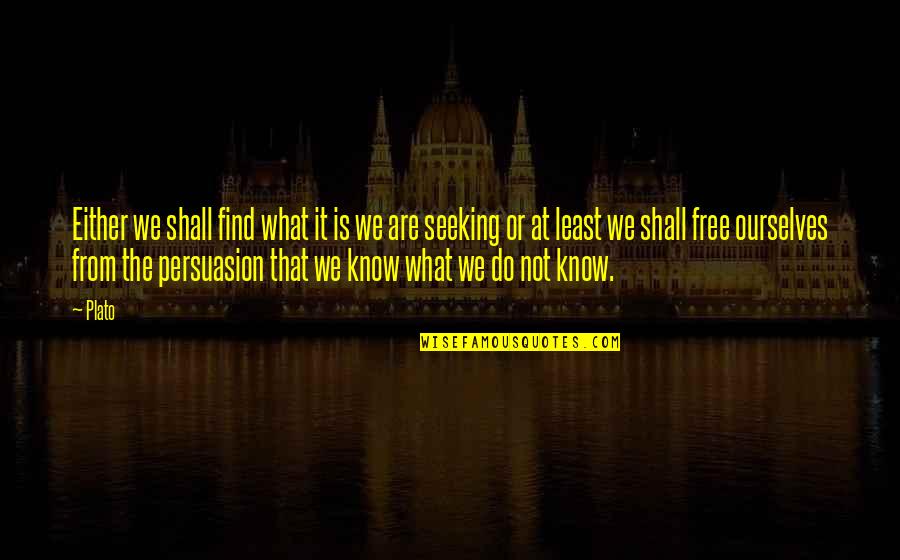 Either we shall find what it is we are seeking or at least we shall free ourselves from the persuasion that we know what we do not know.
—
Plato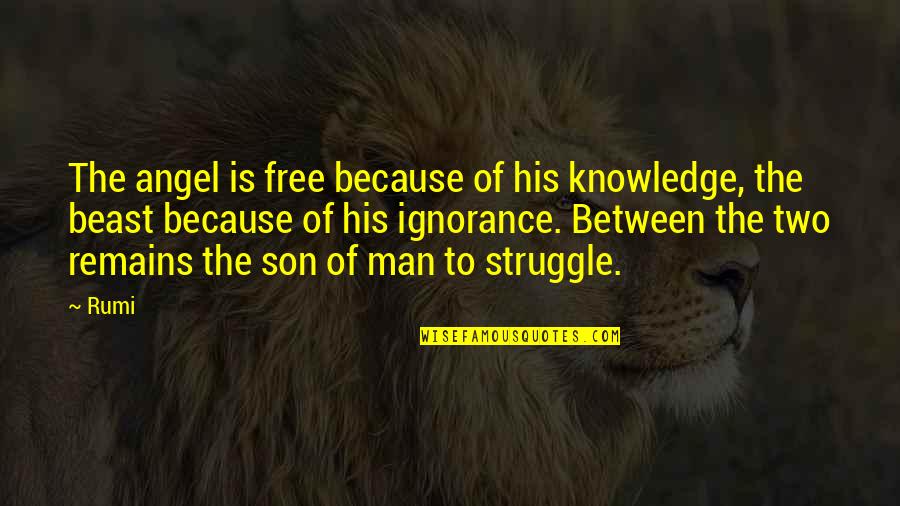 The angel is free because of his knowledge, the beast because of his ignorance. Between the two remains the son of man to struggle.
—
Rumi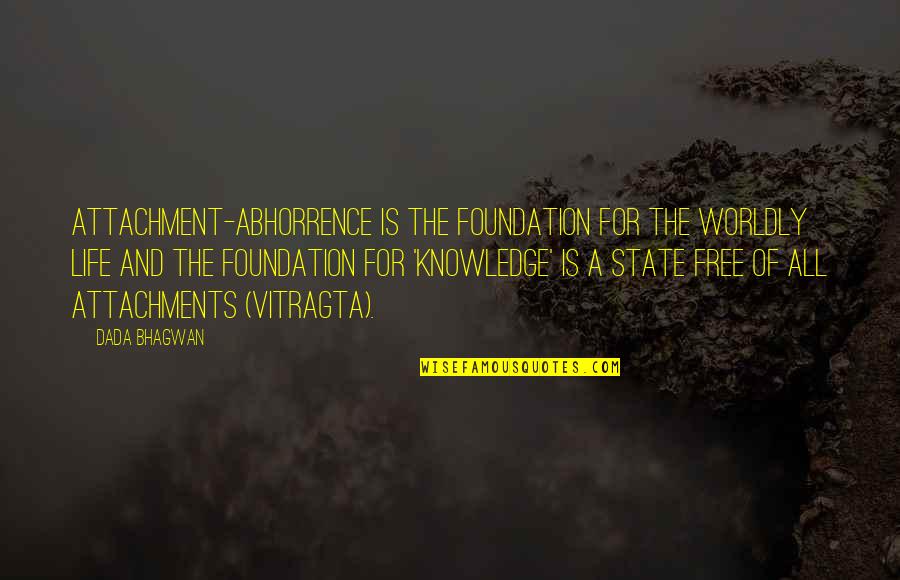 Attachment-abhorrence is the foundation for the worldly life and the foundation for 'Knowledge' is a state free of all attachments (vitragta).
—
Dada Bhagwan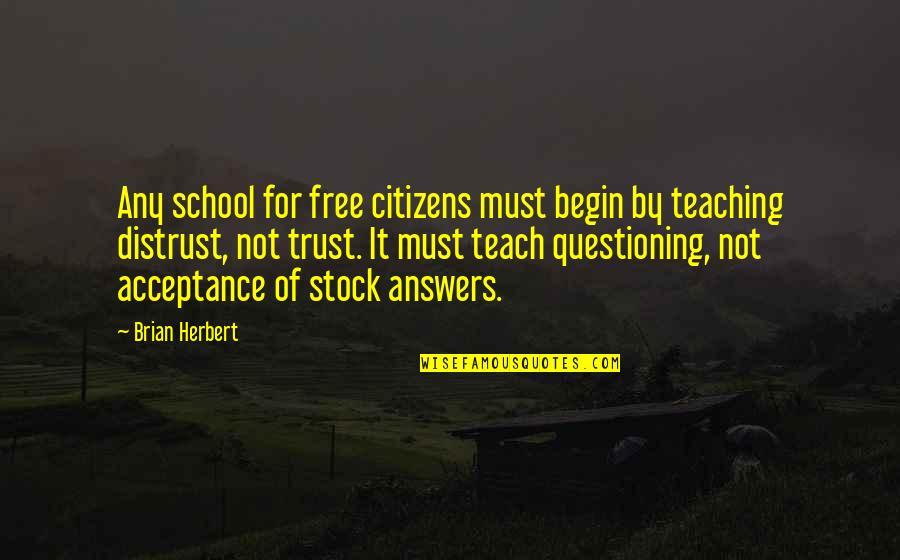 Any school for free citizens must begin by teaching distrust, not trust. It must teach questioning, not acceptance of stock answers.
—
Brian Herbert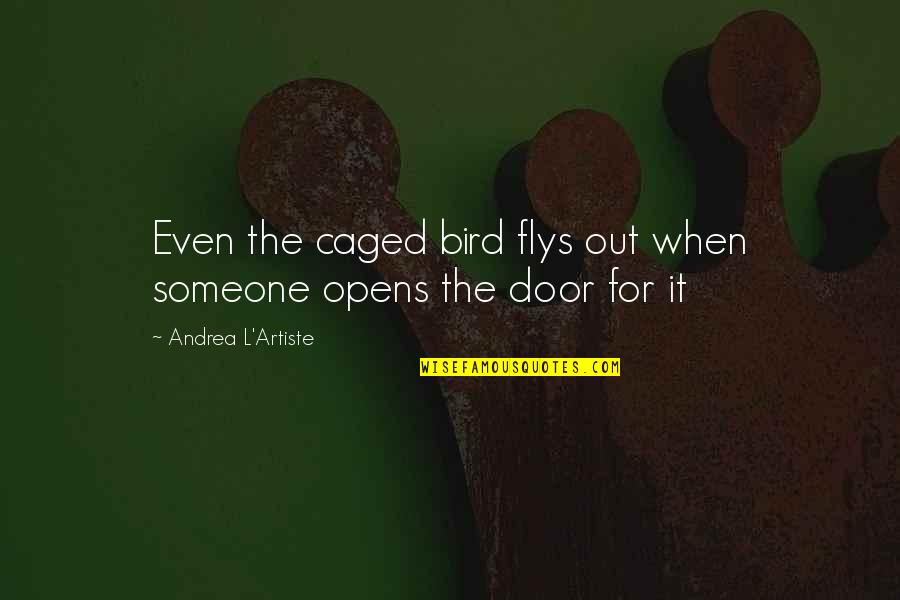 Even the caged bird flys out when someone opens the door for it
—
Andrea L'Artiste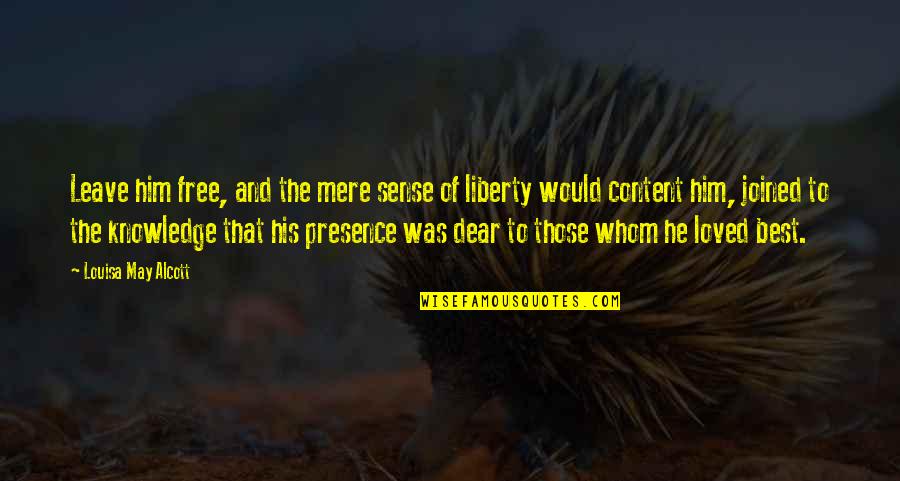 Leave him free, and the mere sense of liberty would content him, joined to the knowledge that his presence was dear to those whom he loved best.
—
Louisa May Alcott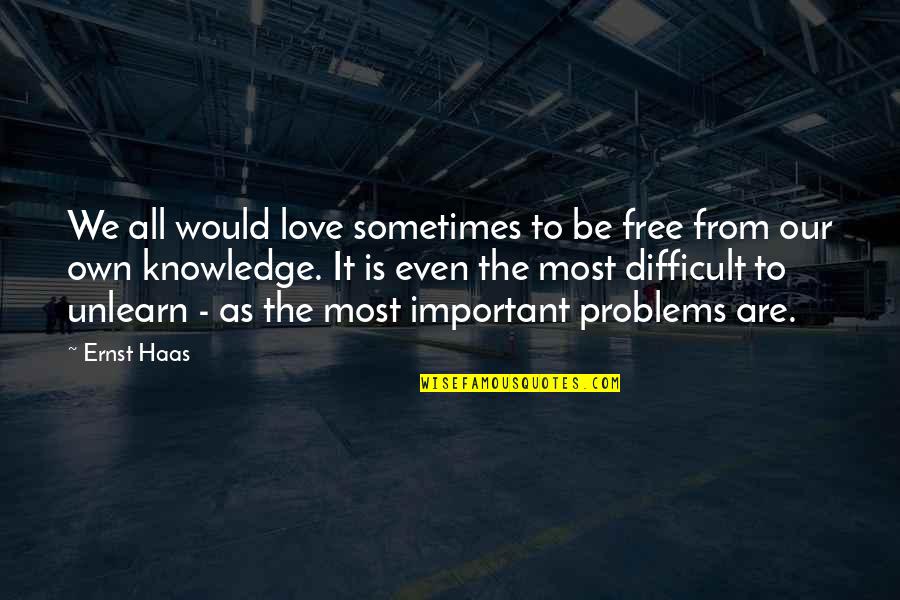 We all would love sometimes to be free from our own knowledge. It is even the most difficult to unlearn - as the most important problems are.
—
Ernst Haas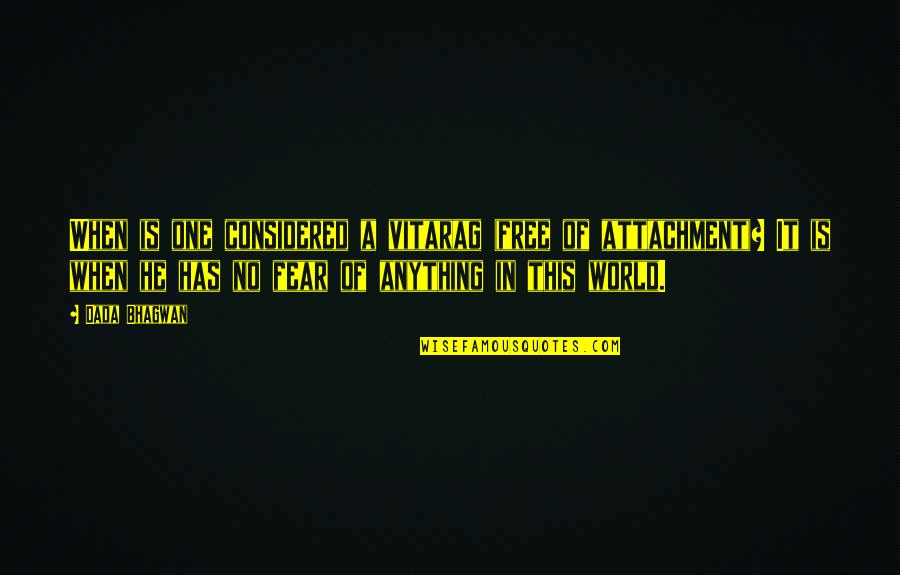 When is one considered a vitarag (free of attachment)? It is when he has no fear of anything in this world.
—
Dada Bhagwan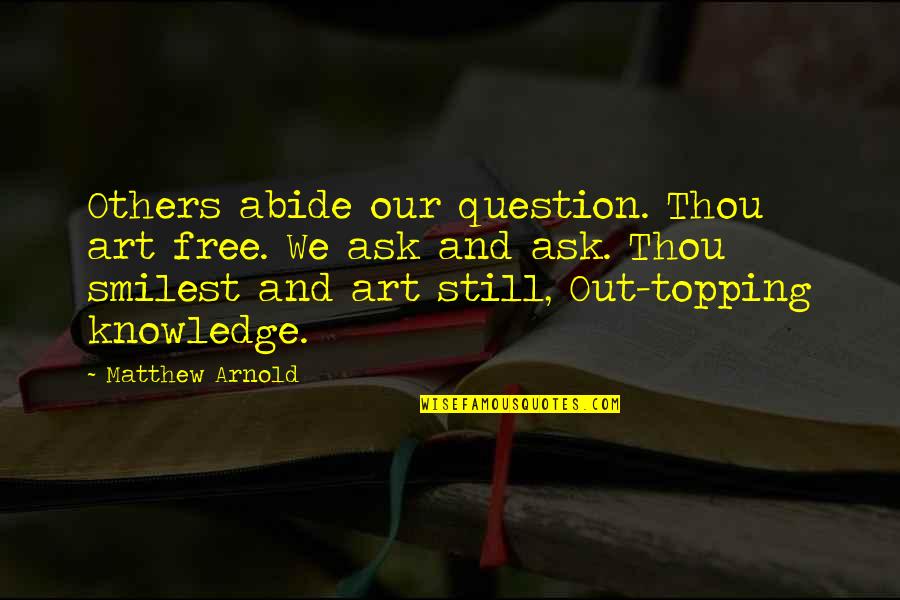 Others abide our question. Thou art free. We ask and ask. Thou smilest and art still, Out-topping knowledge.
—
Matthew Arnold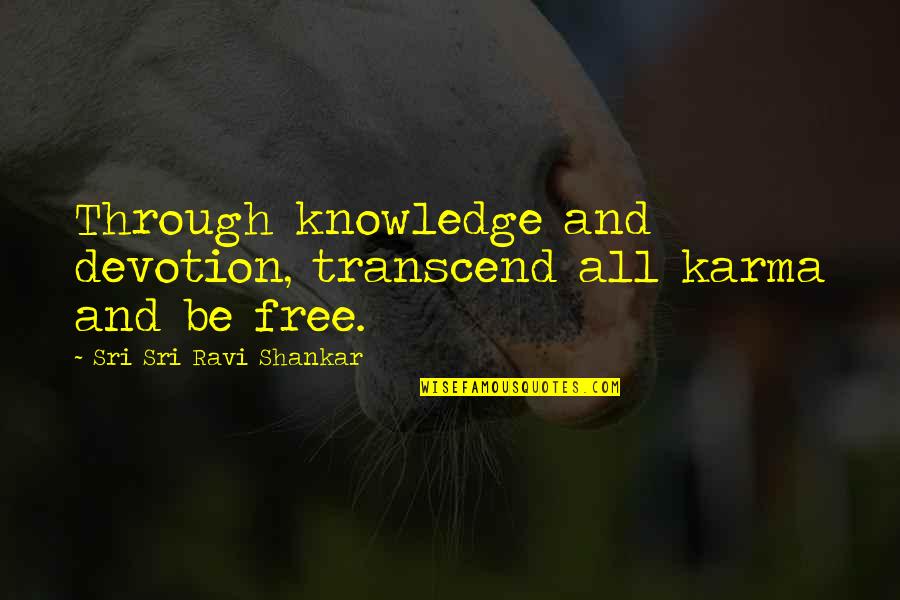 Through knowledge and devotion, transcend all karma and be free.
—
Sri Sri Ravi Shankar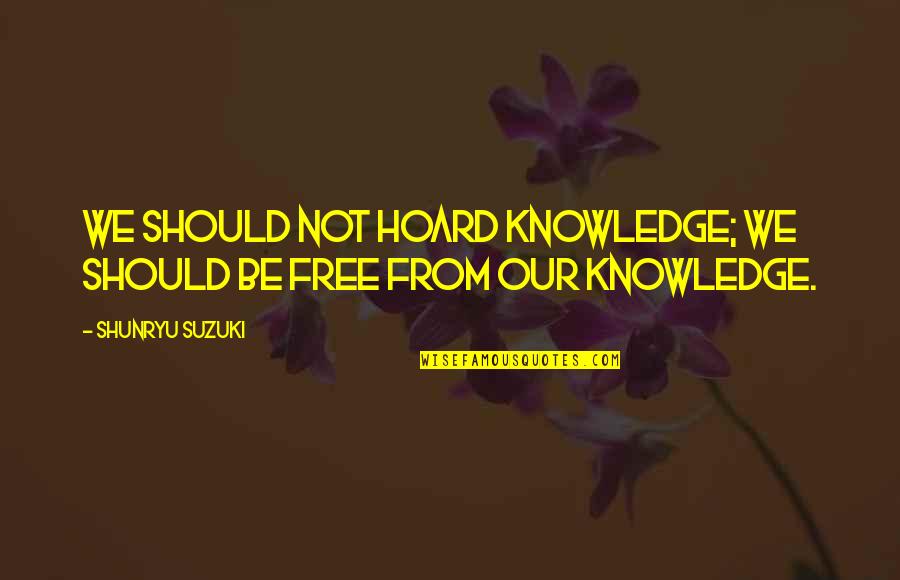 We should not hoard knowledge; we should be free from our knowledge.
—
Shunryu Suzuki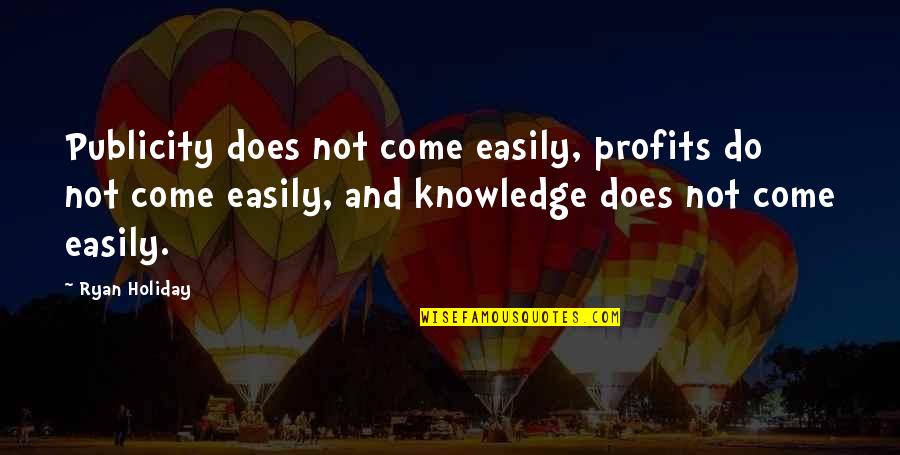 Publicity does not come easily, profits do not come easily, and knowledge does not come easily. —
Ryan Holiday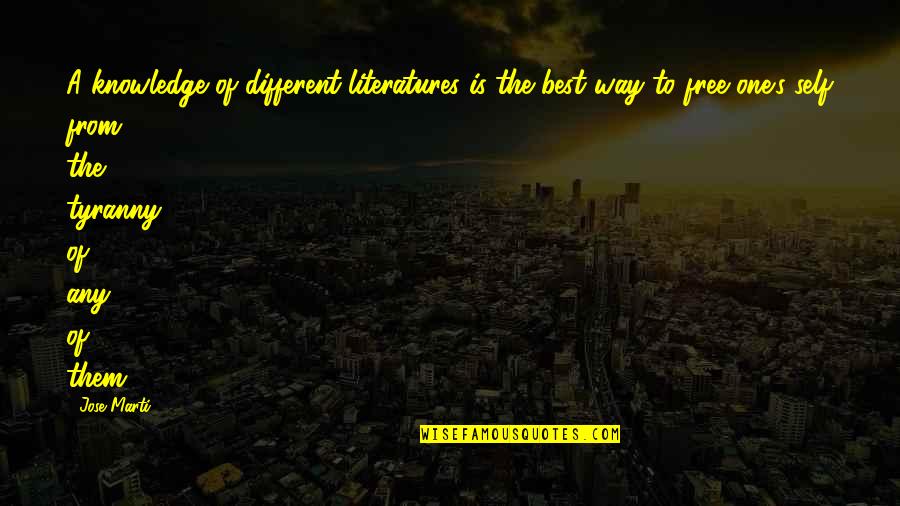 A knowledge of different literatures is the best way to free one's self from the tyranny of any of them. —
Jose Marti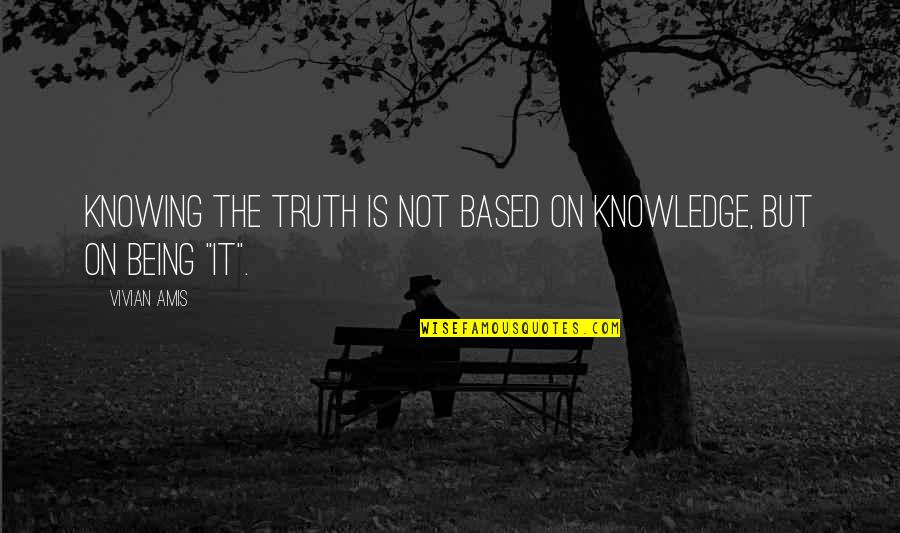 Knowing the Truth is not based on knowledge, but on being "it". —
Vivian Amis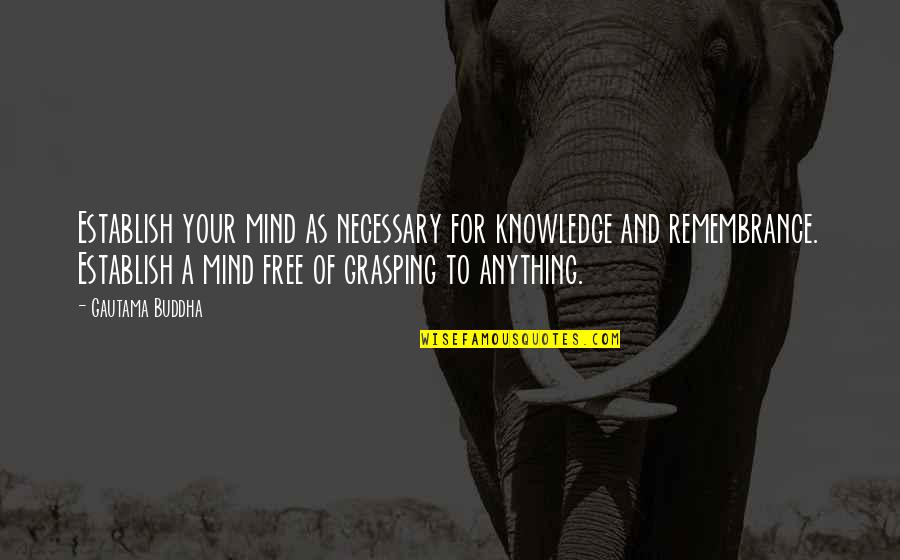 Establish your mind as necessary for knowledge and remembrance. Establish a mind free of grasping to anything. —
Gautama Buddha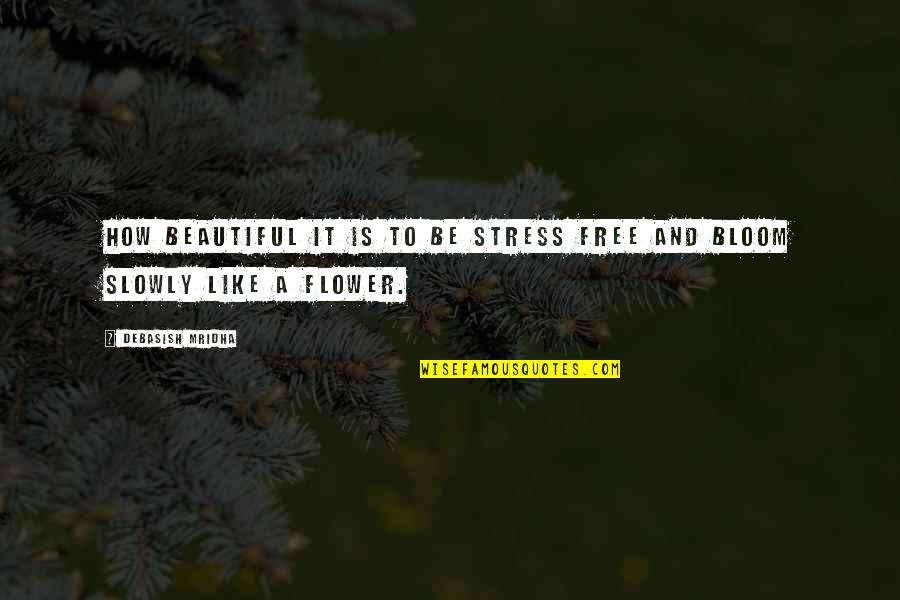 How beautiful it is to be stress free and bloom slowly like a flower. —
Debasish Mridha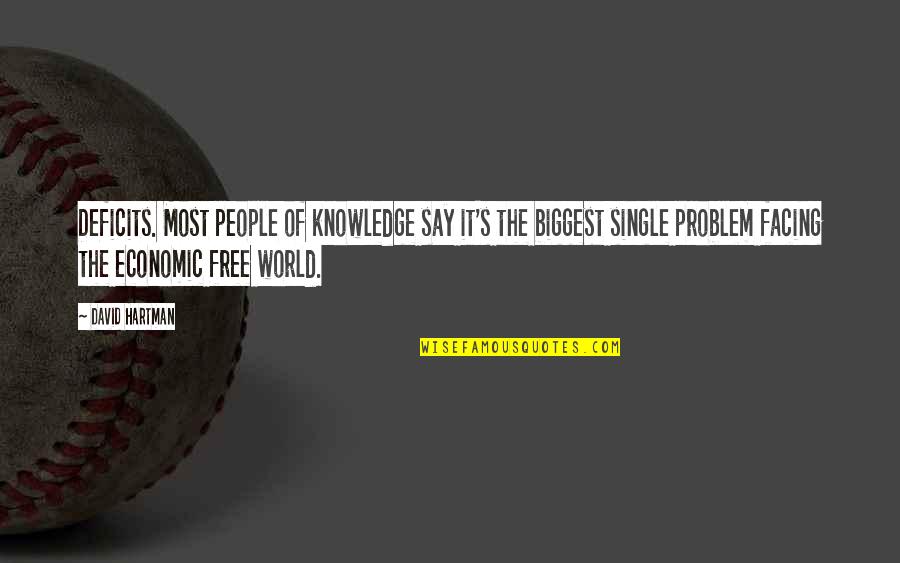 Deficits. Most people of knowledge say it's the biggest single problem facing the economic free world. —
David Hartman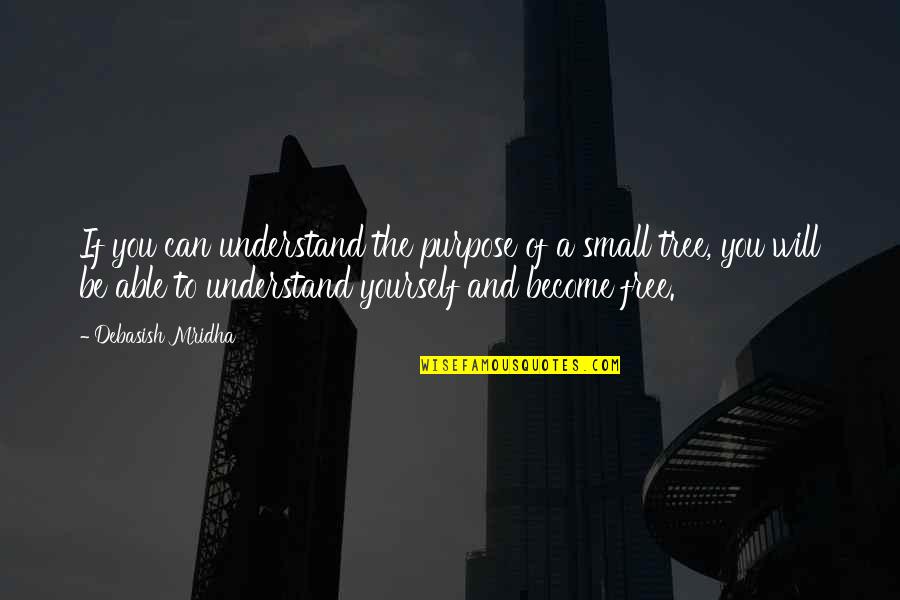 If you can understand the purpose of a small tree, you will be able to understand yourself and become free. —
Debasish Mridha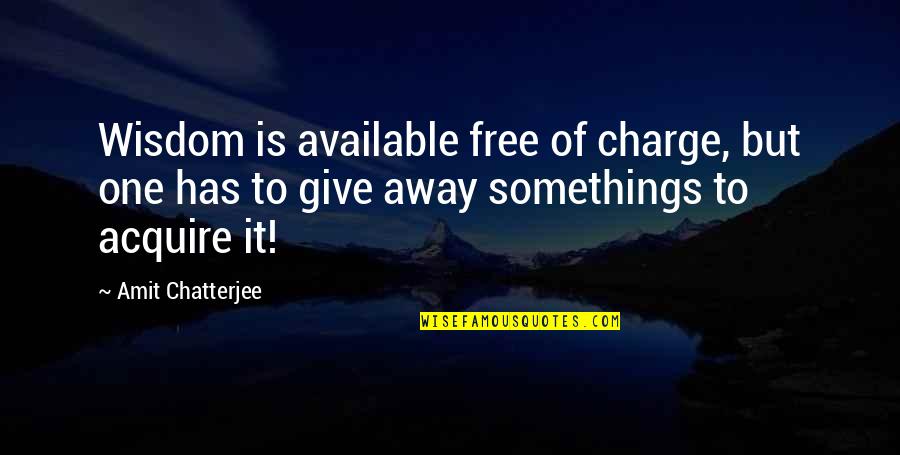 Wisdom is available free of charge, but one has to give away somethings to acquire it! —
Amit Chatterjee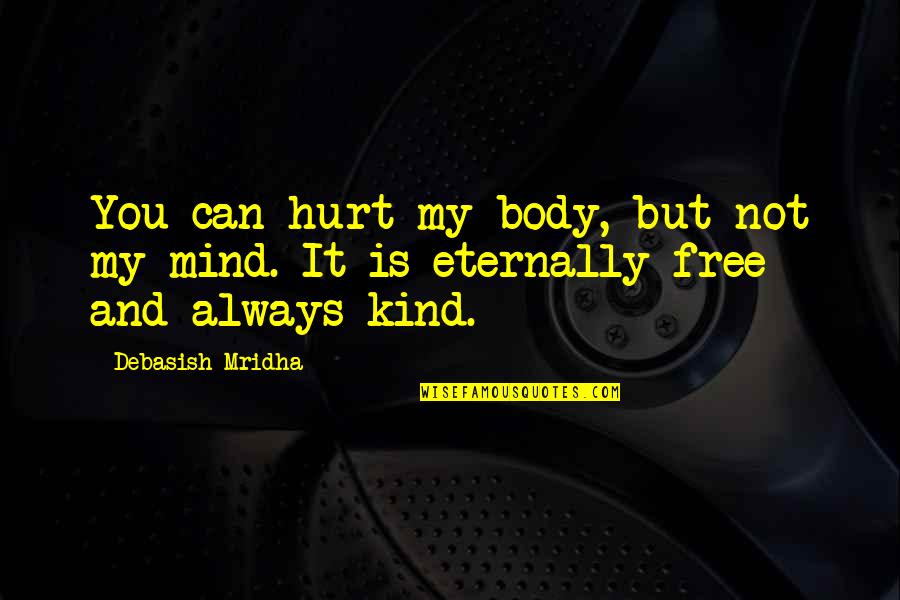 You can hurt my body, but not my mind. It is eternally free and always kind. —
Debasish Mridha
On free commerce, open communication, shared knowledge, secular politics, religious coexistence, international law, and diplomatic immunity. —
Jack Weatherford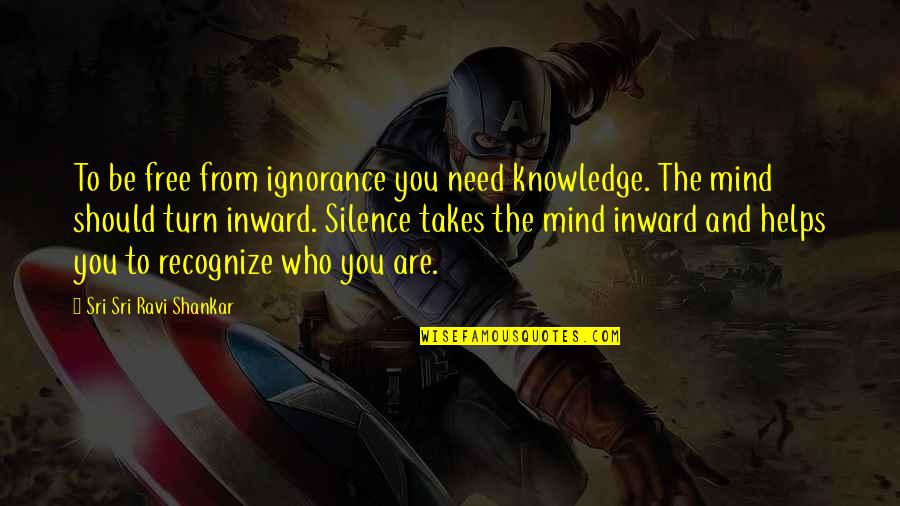 To be free from ignorance you need knowledge. The mind should turn inward. Silence takes the mind inward and helps you to recognize who you are. —
Sri Sri Ravi Shankar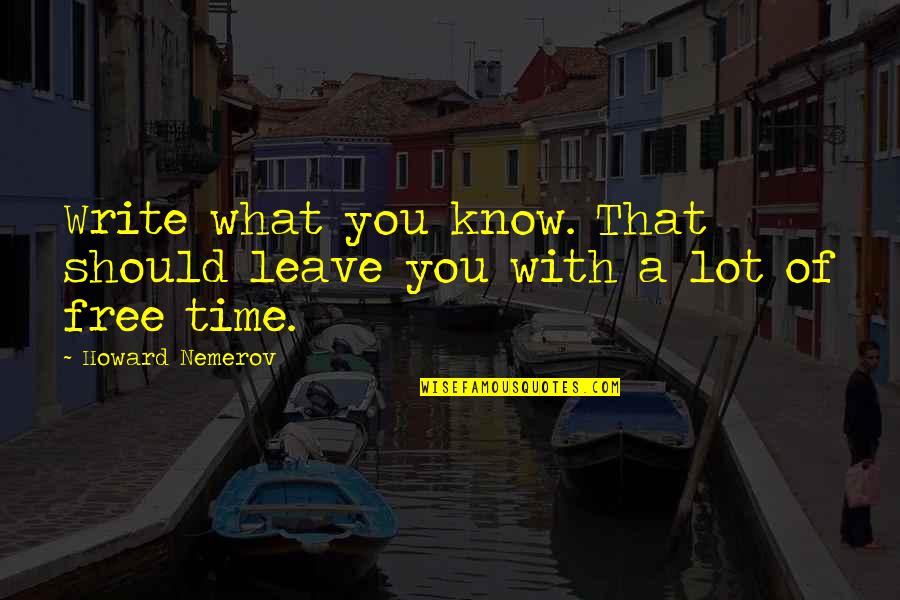 Write what you know. That should leave you with a lot of free time. —
Howard Nemerov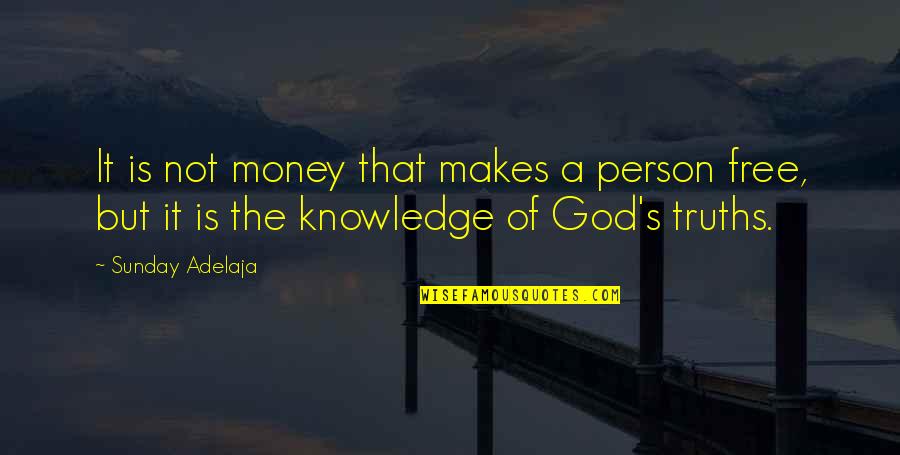 It is not money that makes a person free, but it is the knowledge of God's truths. —
Sunday Adelaja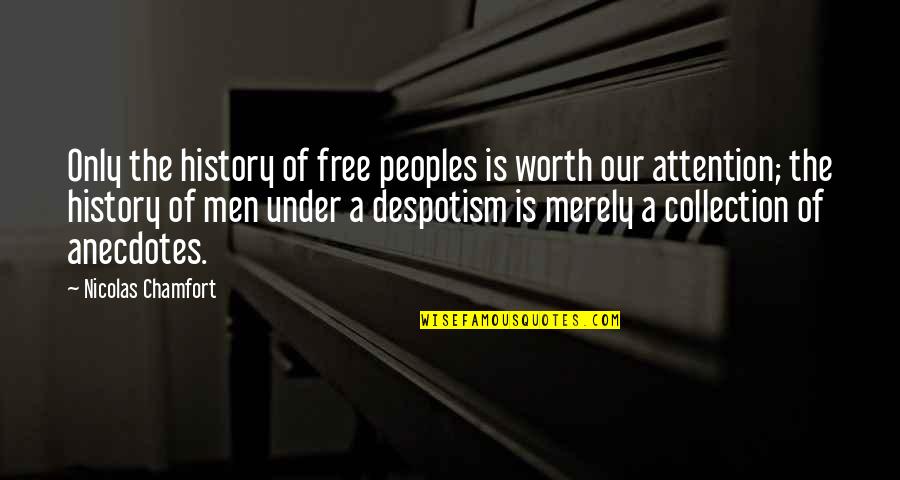 Only the history of free peoples is worth our attention; the history of men under a despotism is merely a collection of anecdotes. —
Nicolas Chamfort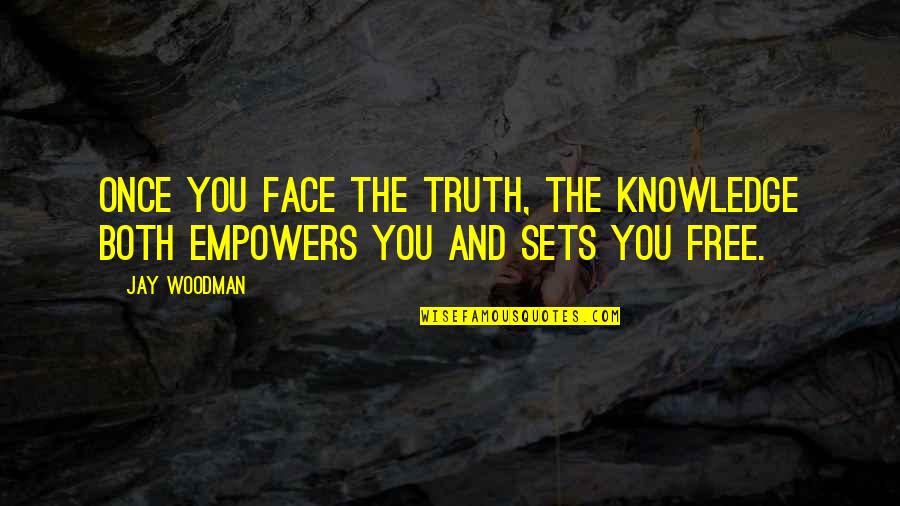 Once you face the truth, the knowledge both empowers you and sets you free. —
Jay Woodman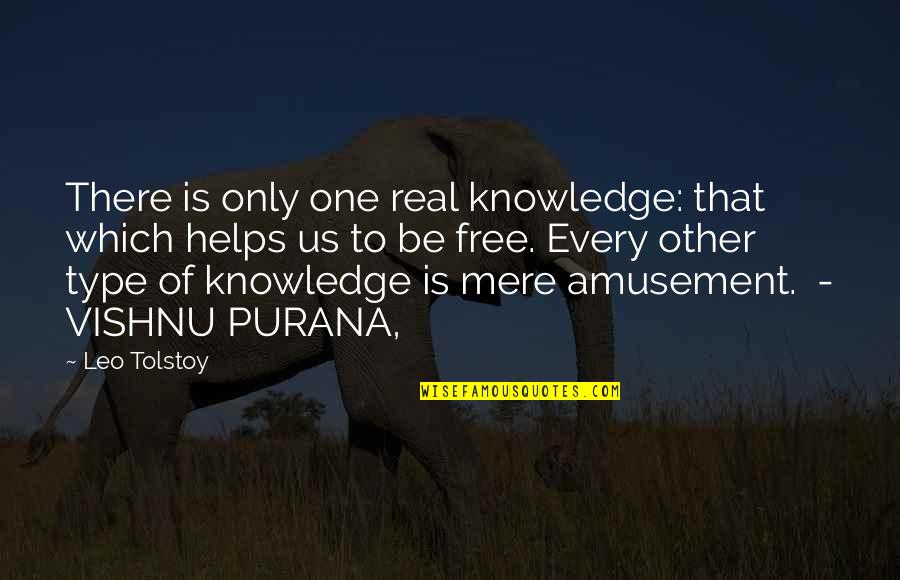 There is only one real knowledge: that which helps us to be free. Every other type of knowledge is mere amusement. - VISHNU PURANA, —
Leo Tolstoy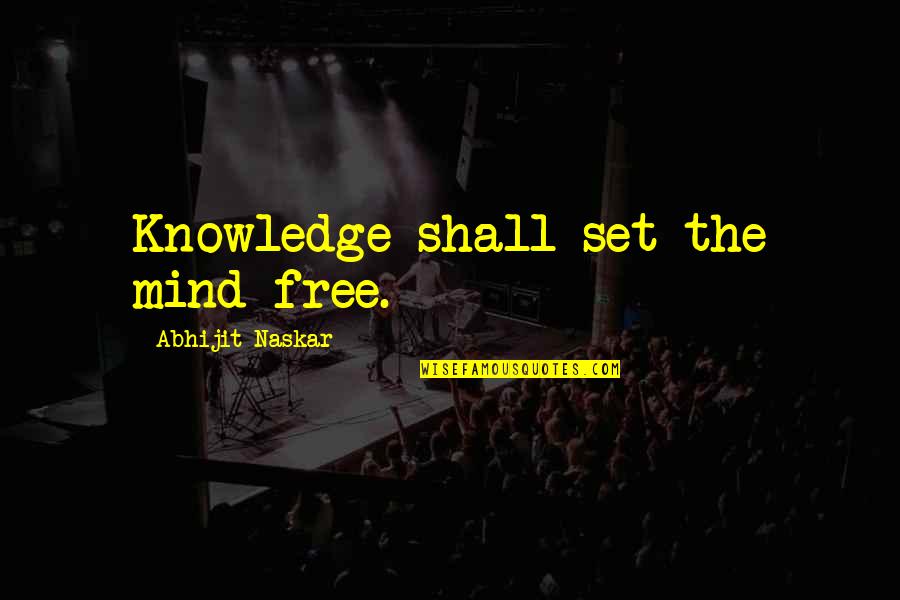 Knowledge shall set the mind free. —
Abhijit Naskar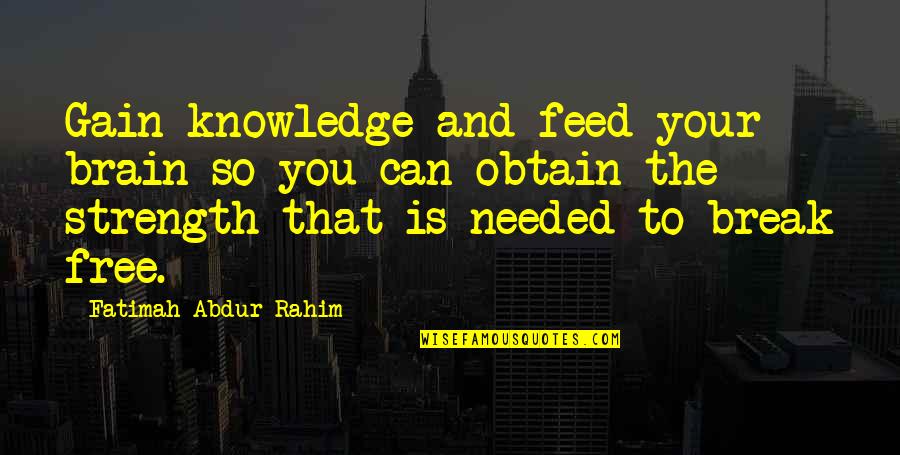 Gain knowledge and feed your brain so you can obtain the strength that is needed to break free. —
Fatimah Abdur-Rahim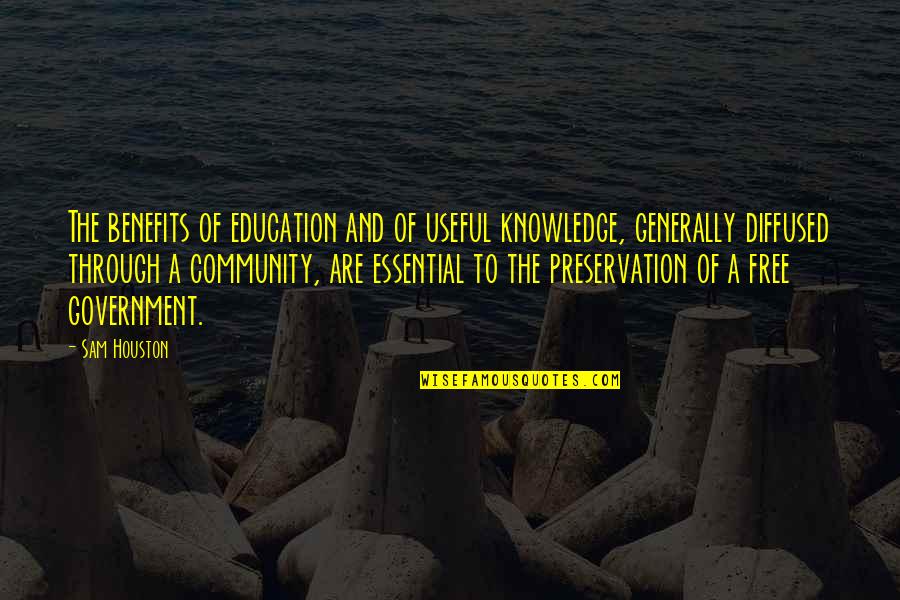 The benefits of education and of useful knowledge, generally diffused through a community, are essential to the preservation of a free government. —
Sam Houston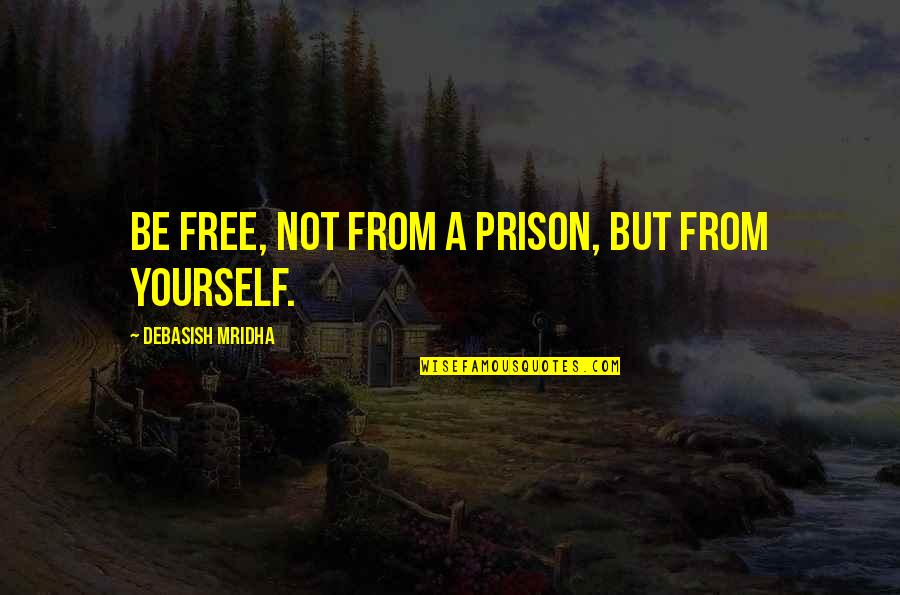 Be free, not from a prison, but from yourself. —
Debasish Mridha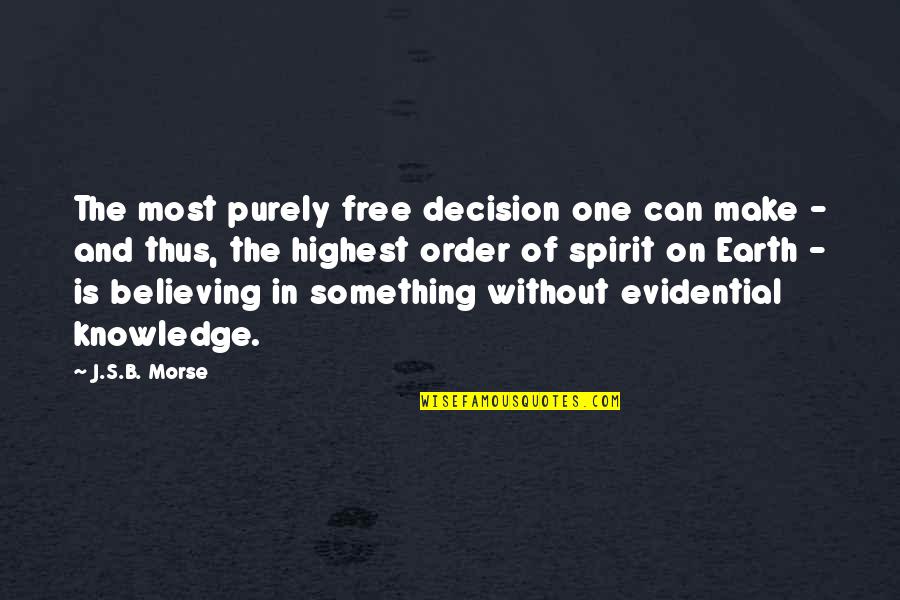 The most purely free decision one can make - and thus, the highest order of spirit on Earth - is believing in something without evidential knowledge. —
J.S.B. Morse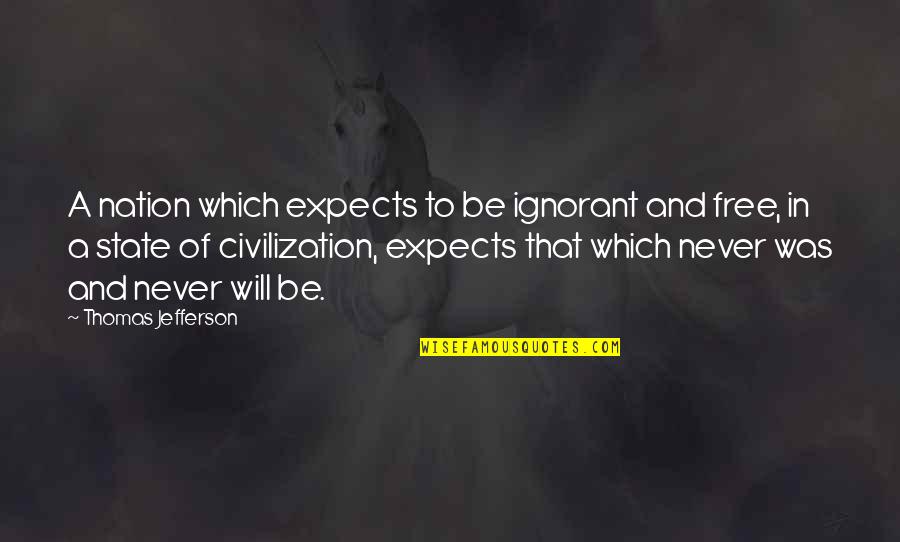 A nation which expects to be ignorant and free, in a state of civilization, expects that which never was and never will be. —
Thomas Jefferson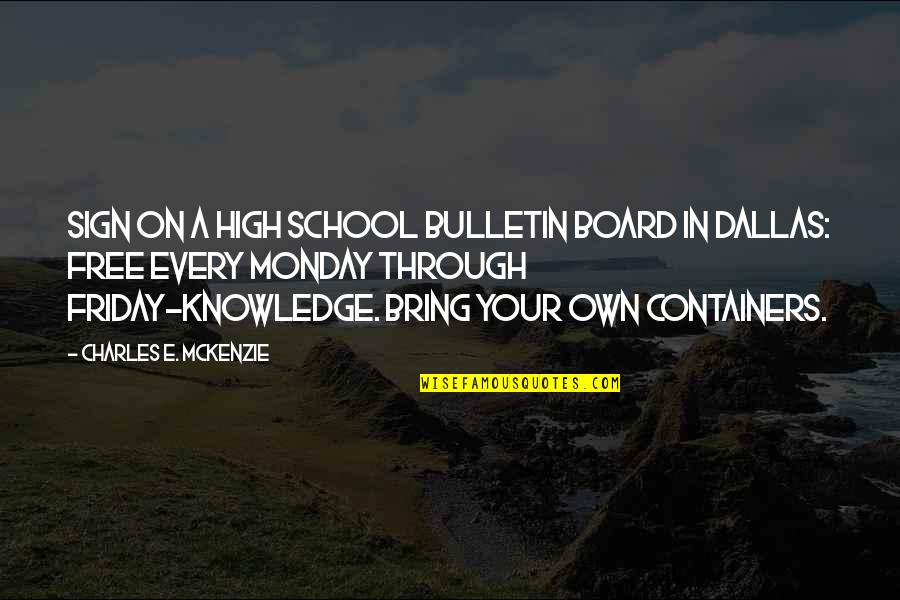 Sign on a High School bulletin board in Dallas: Free every Monday through Friday-knowledge. Bring your own containers. —
Charles E. McKenzie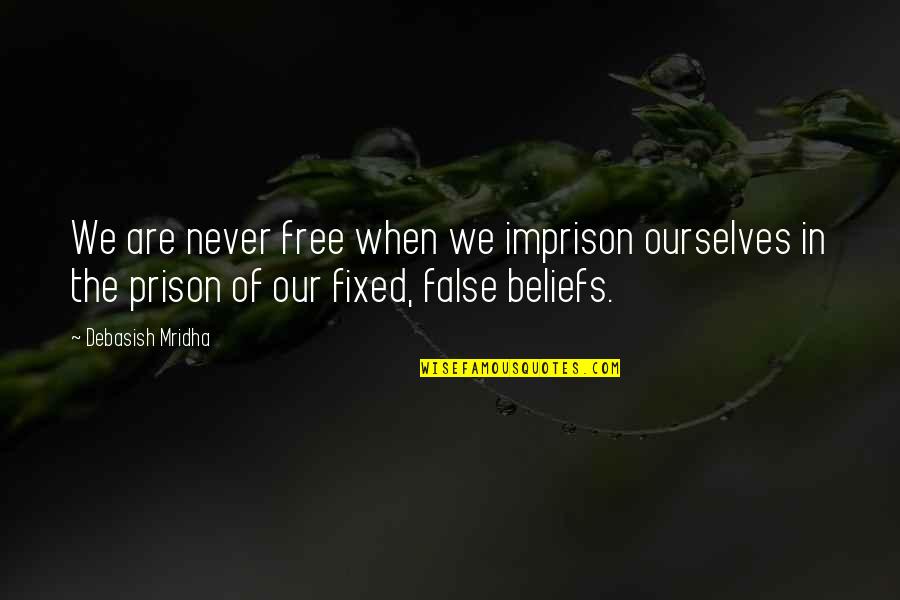 We are never free when we imprison ourselves in the prison of our fixed, false beliefs. —
Debasish Mridha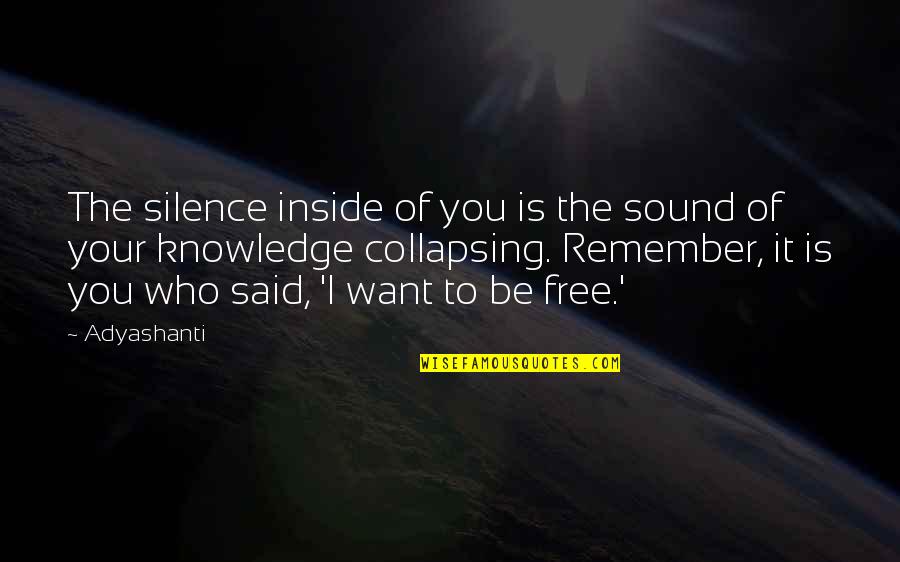 The silence inside of you is the sound of your knowledge collapsing. Remember, it is you who said, 'I want to be free.' —
Adyashanti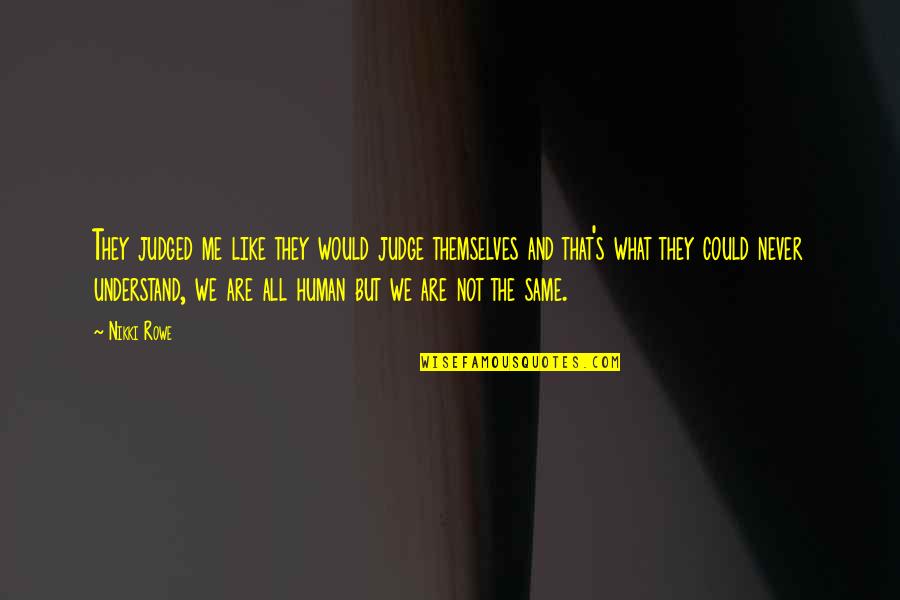 They judged me like they would judge themselves and that's what they could never understand, we are all human but we are not the same. —
Nikki Rowe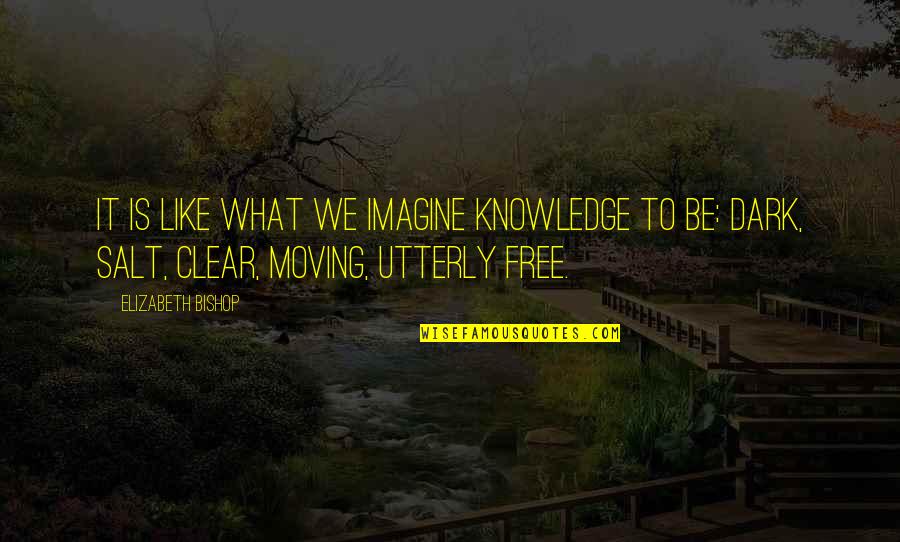 It is like what we imagine knowledge to be: dark, salt, clear, moving, utterly free. —
Elizabeth Bishop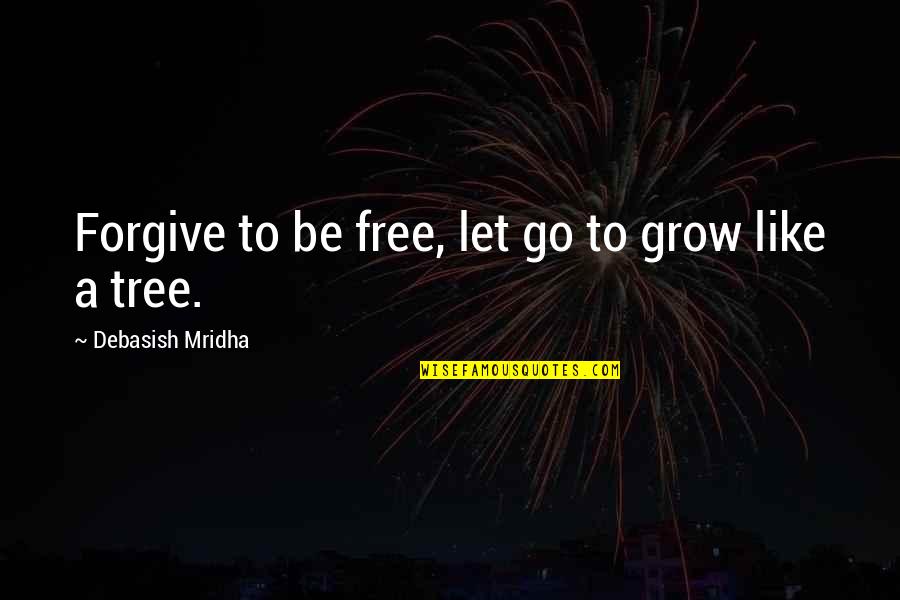 Forgive to be free, let go to grow like a tree. —
Debasish Mridha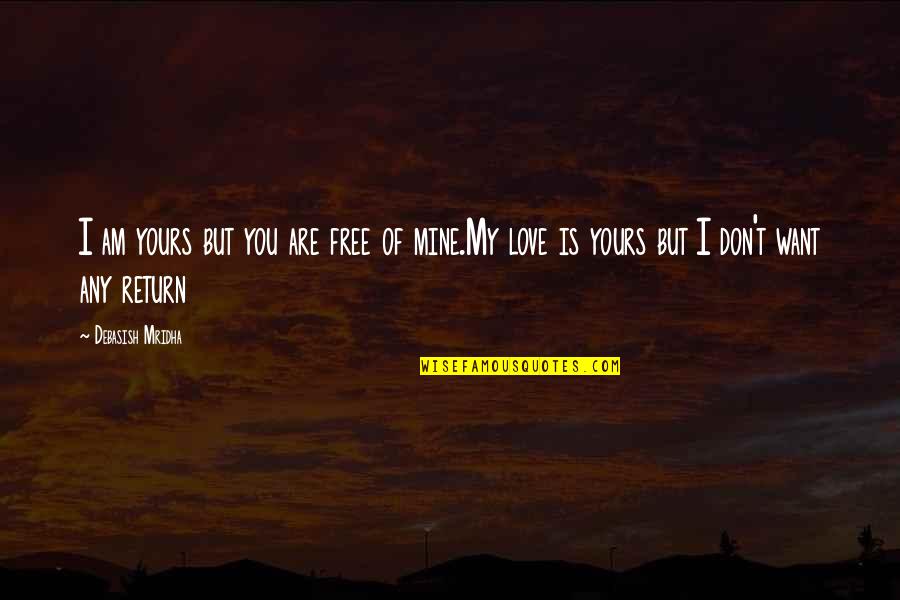 I am yours but you are free of mine.
My love is yours but I don't want any return —
Debasish Mridha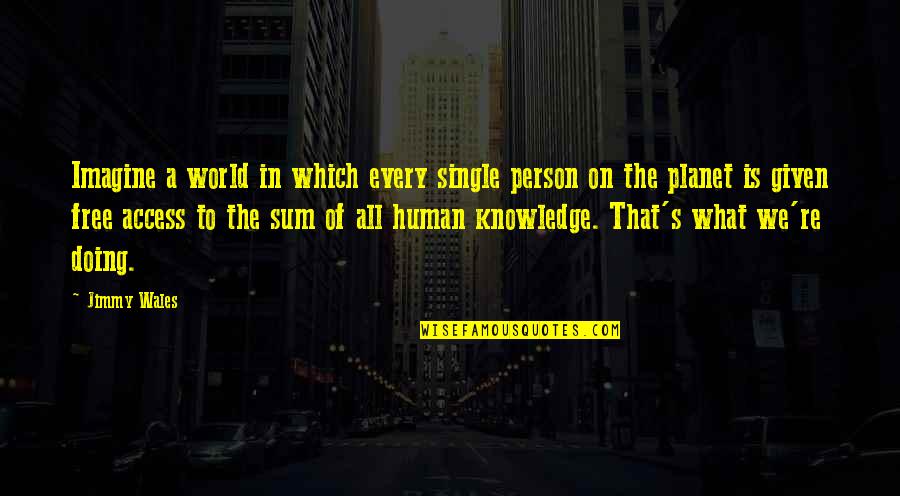 Imagine a world in which every single person on the planet is given free access to the sum of all human knowledge. That's what we're doing. —
Jimmy Wales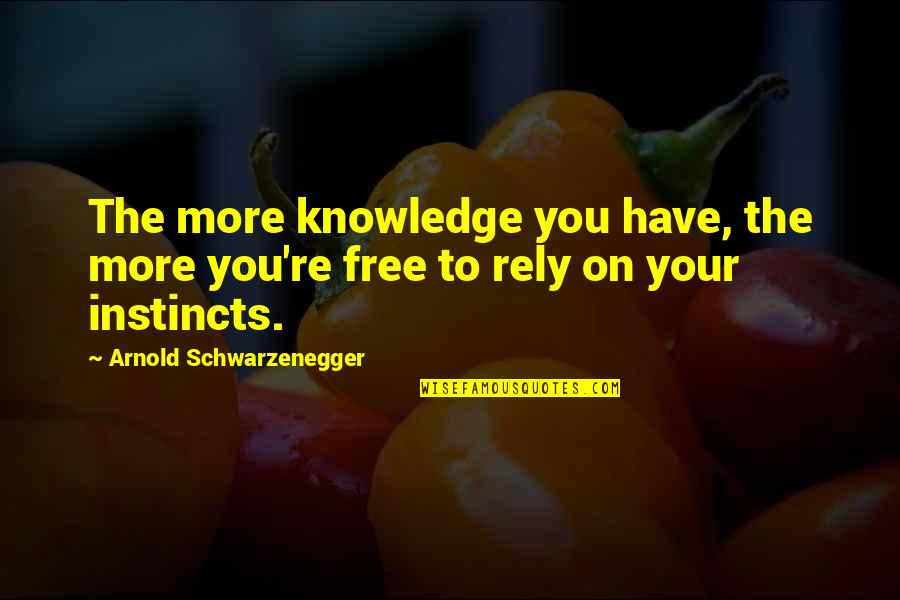 The more knowledge you have, the more you're free to rely on your instincts. —
Arnold Schwarzenegger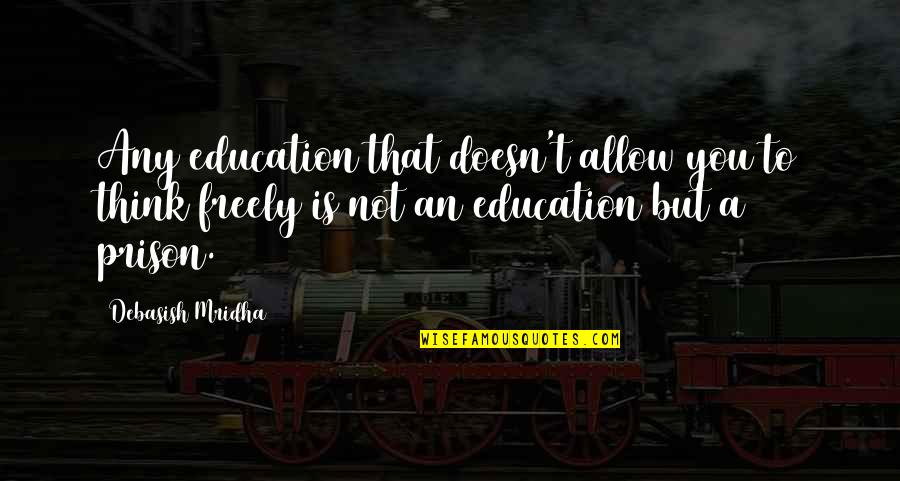 Any education that doesn't allow you to think freely is not an education but a prison. —
Debasish Mridha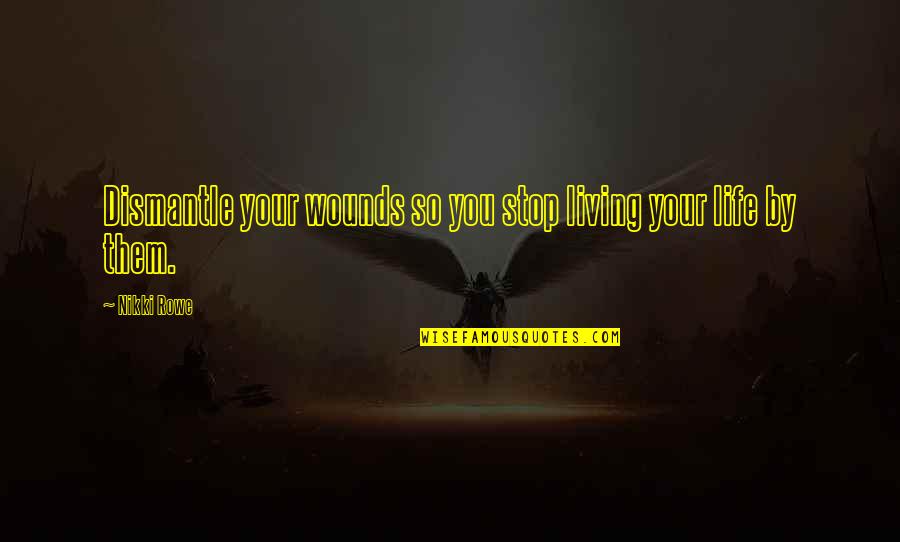 Dismantle your wounds so you stop living your life by them. —
Nikki Rowe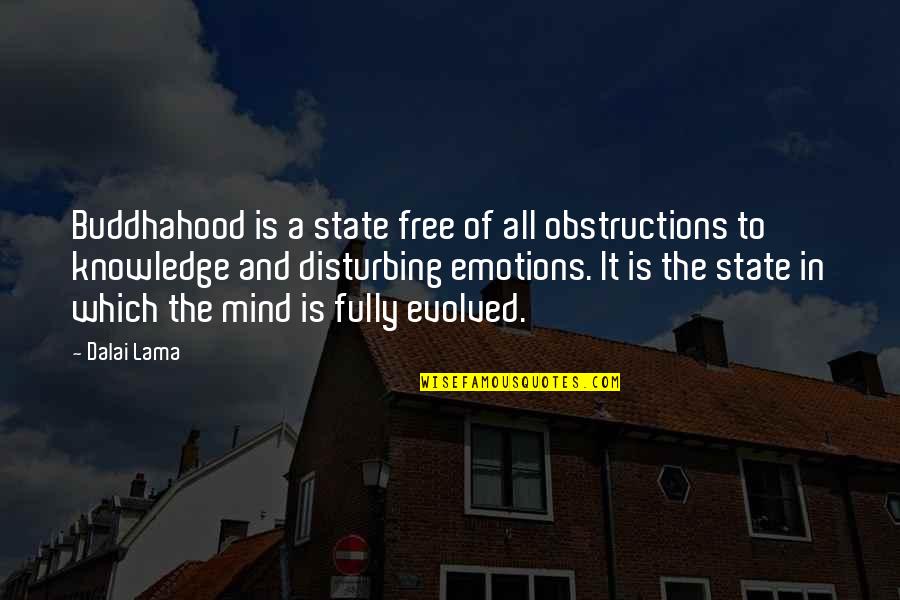 Buddhahood is a state free of all obstructions to knowledge and disturbing emotions. It is the state in which the mind is fully evolved. —
Dalai Lama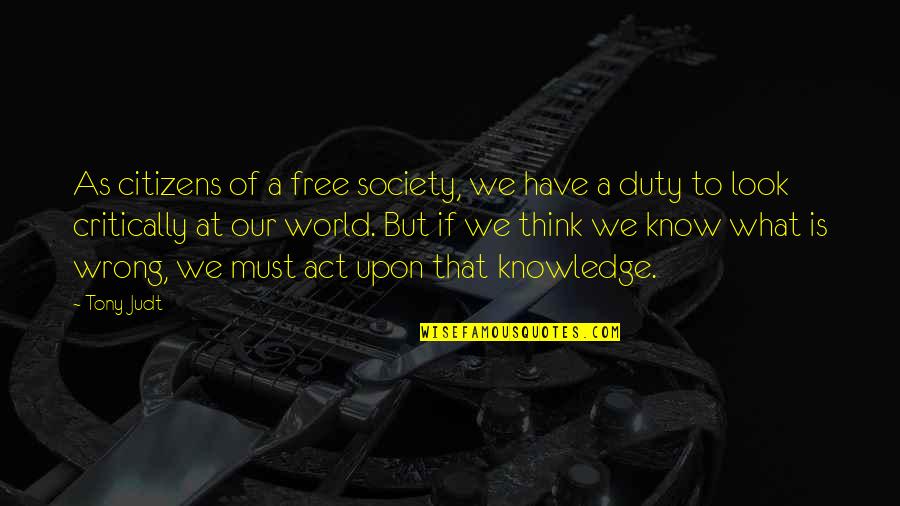 As citizens of a free society, we have a duty to look critically at our world. But if we think we know what is wrong, we must act upon that knowledge. —
Tony Judt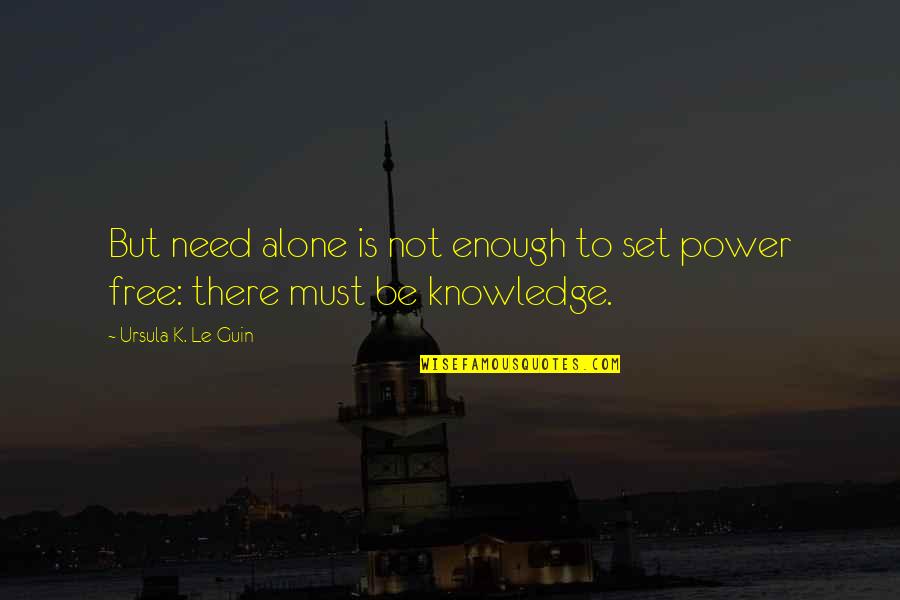 But need alone is not enough to set power free: there must be knowledge. —
Ursula K. Le Guin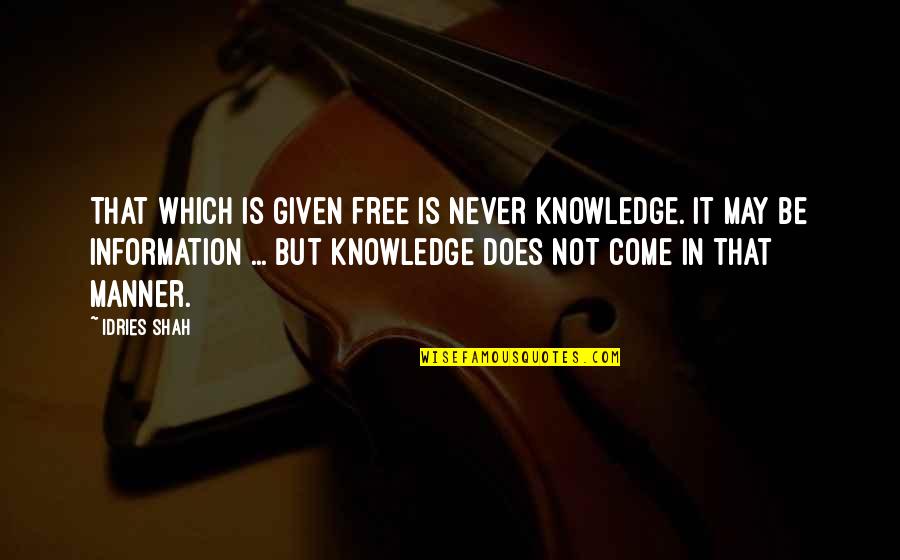 That which is given free is never knowledge. It may be information ... but knowledge does not come in that manner. —
Idries Shah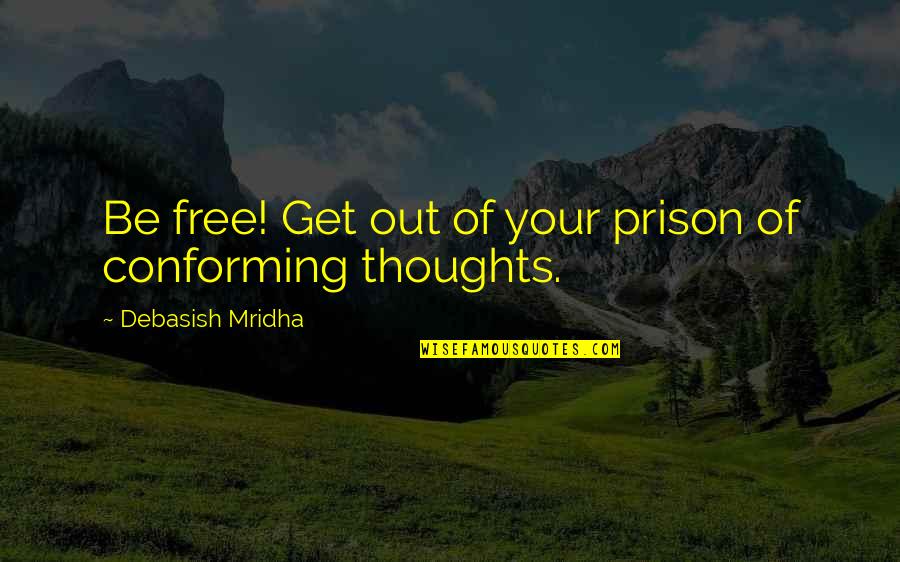 Be free! Get out of your prison of conforming thoughts. —
Debasish Mridha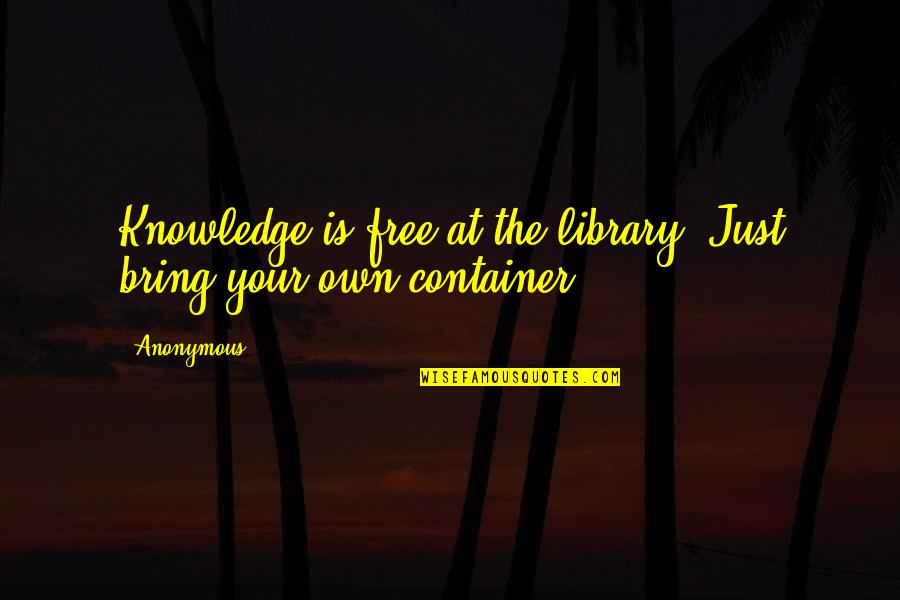 Knowledge is free
at the library. Just bring your own container. —
Anonymous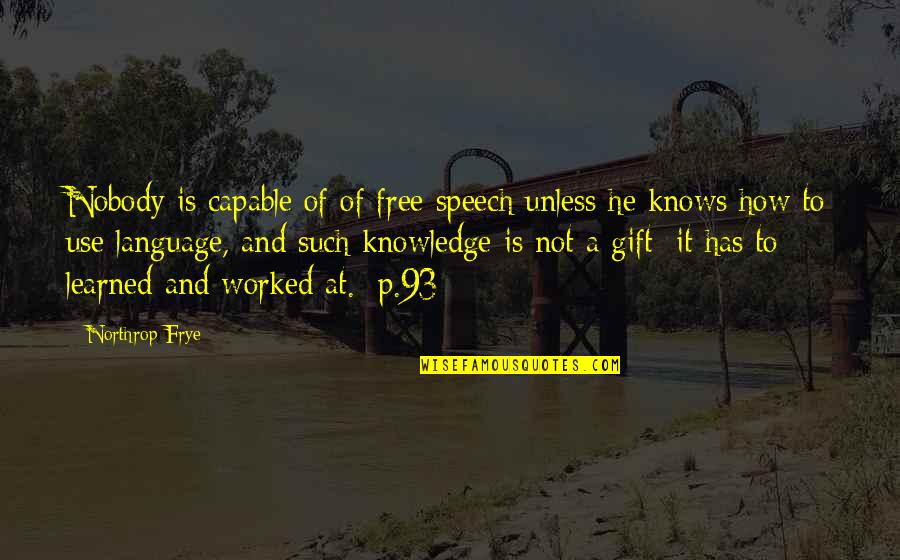 Nobody is capable of of free speech unless he knows how to use language, and such knowledge is not a gift: it has to learned and worked at. [p.93] —
Northrop Frye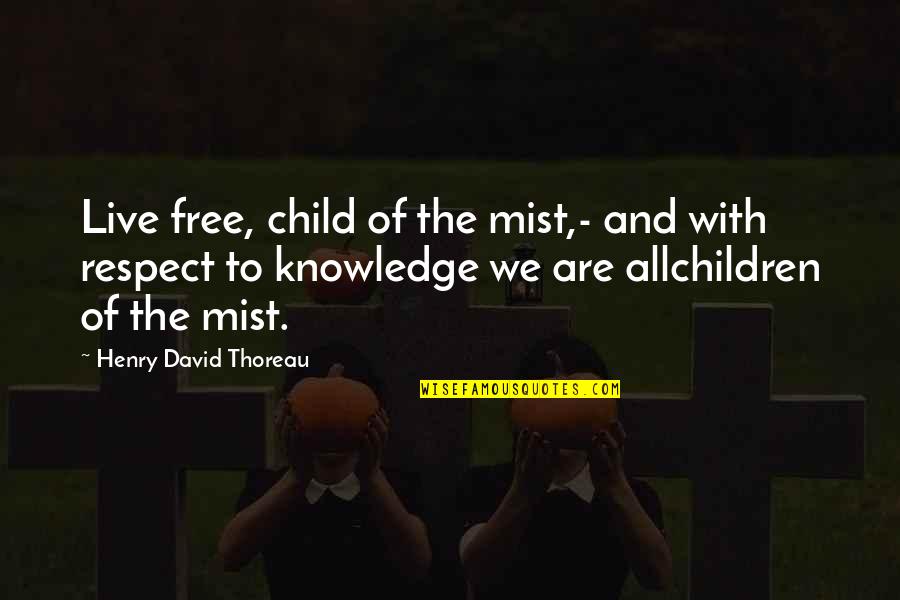 Live free, child of the mist,- and with respect to knowledge we are allchildren of the mist. —
Henry David Thoreau