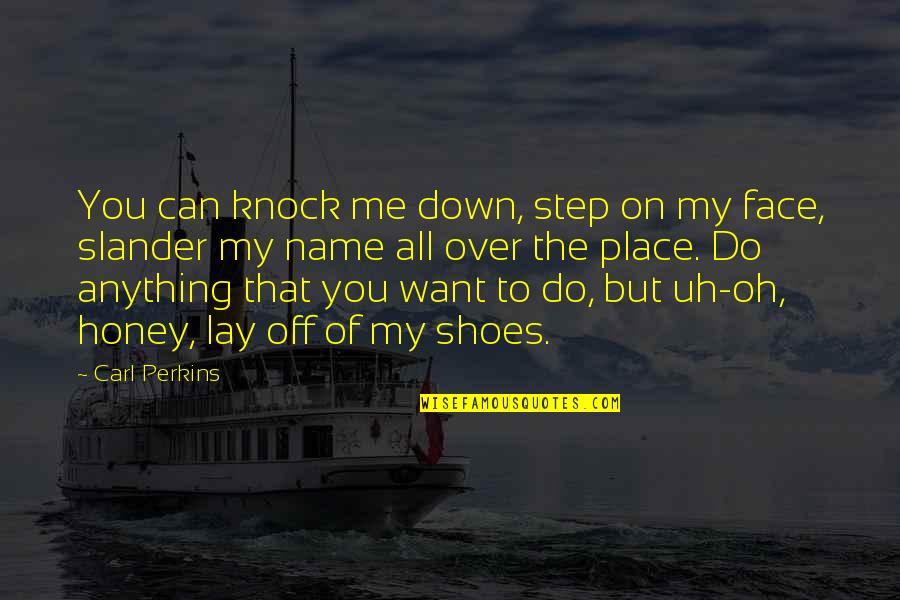 You can knock me down, step on my face, slander my name all over the place. Do anything that you want to do, but uh-oh, honey, lay off of my shoes.
—
Carl Perkins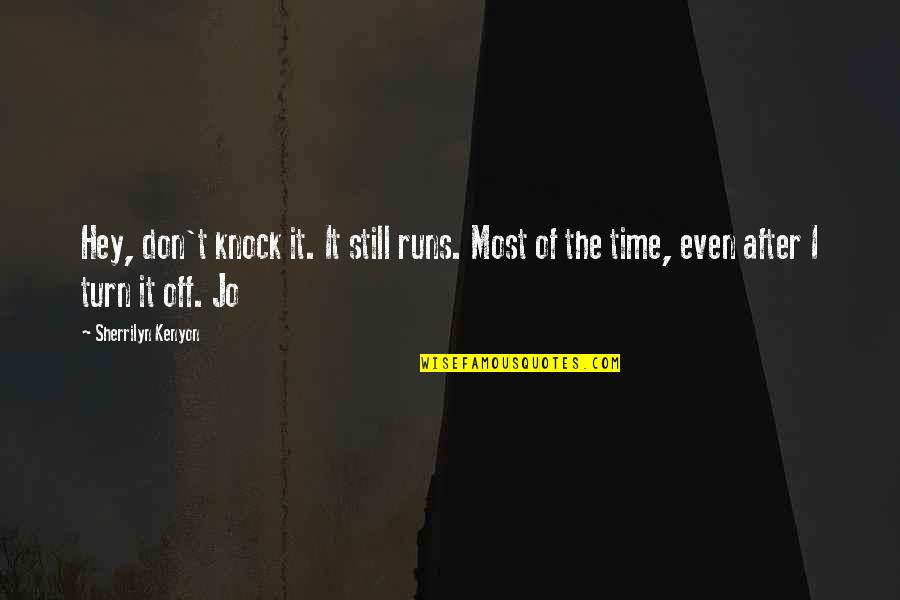 Hey, don't knock it. It still runs. Most of the time, even after I turn it off. Jo
—
Sherrilyn Kenyon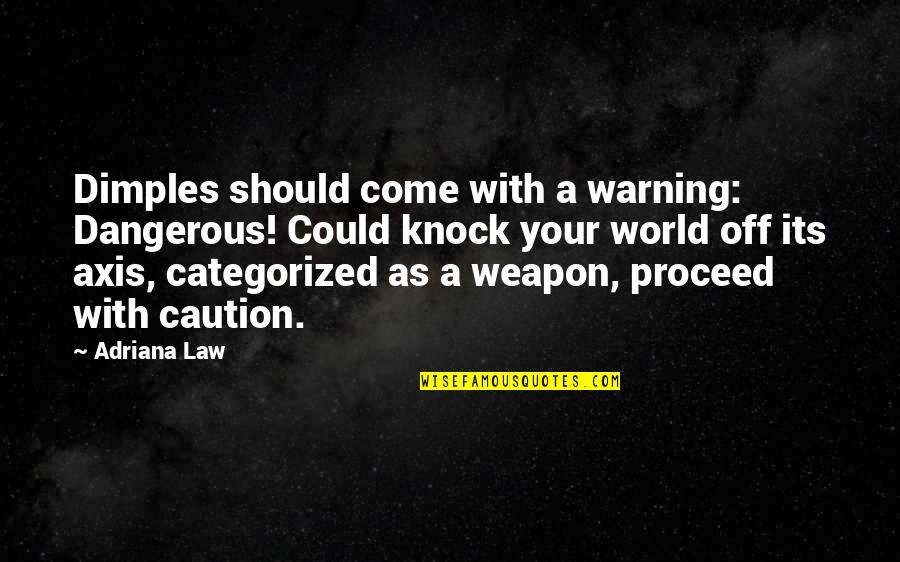 Dimples should come with a warning: Dangerous! Could knock your world off its axis, categorized as a weapon, proceed with caution.
—
Adriana Law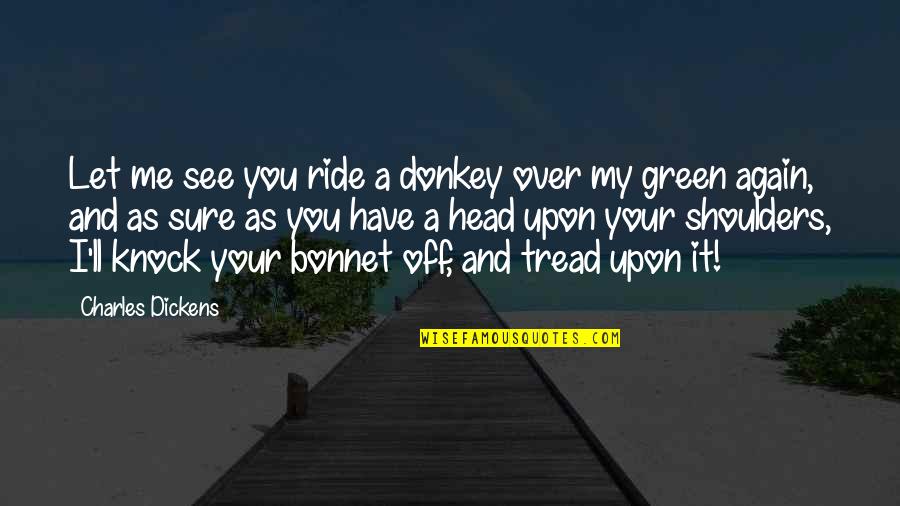 Let me see you ride a donkey over my green again, and as sure as you have a head upon your shoulders, I'll knock your bonnet off, and tread upon it!
—
Charles Dickens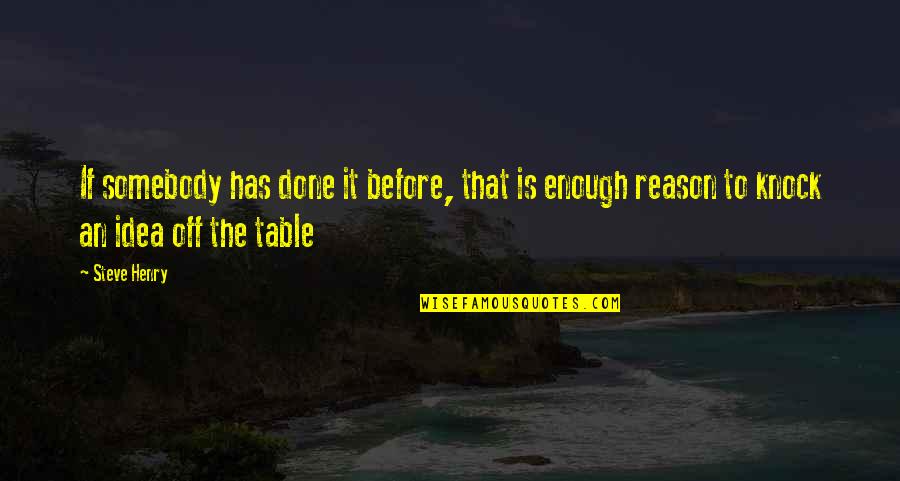 If somebody has done it before, that is enough reason to knock an idea off the table
—
Steve Henry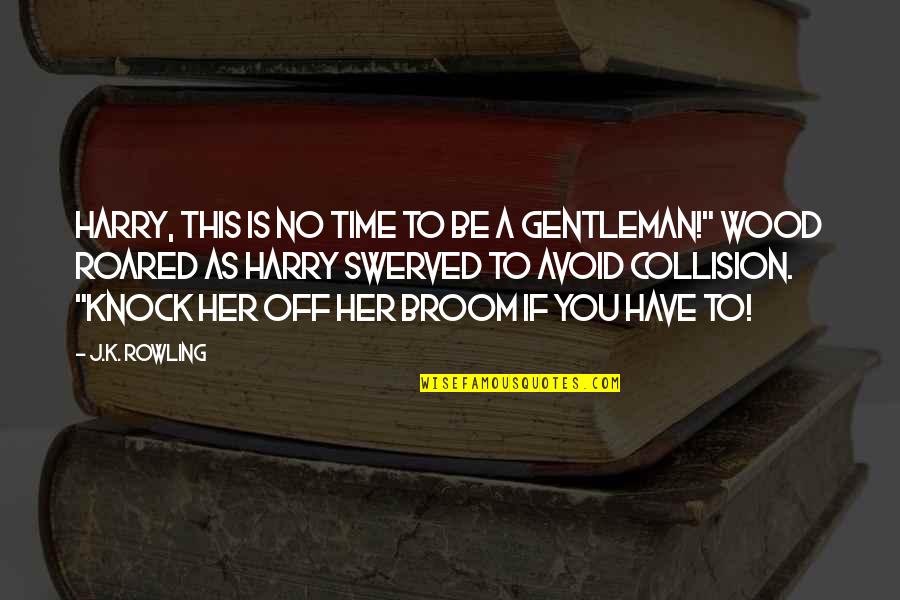 HARRY, THIS IS NO TIME TO BE A GENTLEMAN!" Wood roared as Harry swerved to avoid collision. "KNOCK HER OFF HER BROOM IF YOU HAVE TO!
—
J.K. Rowling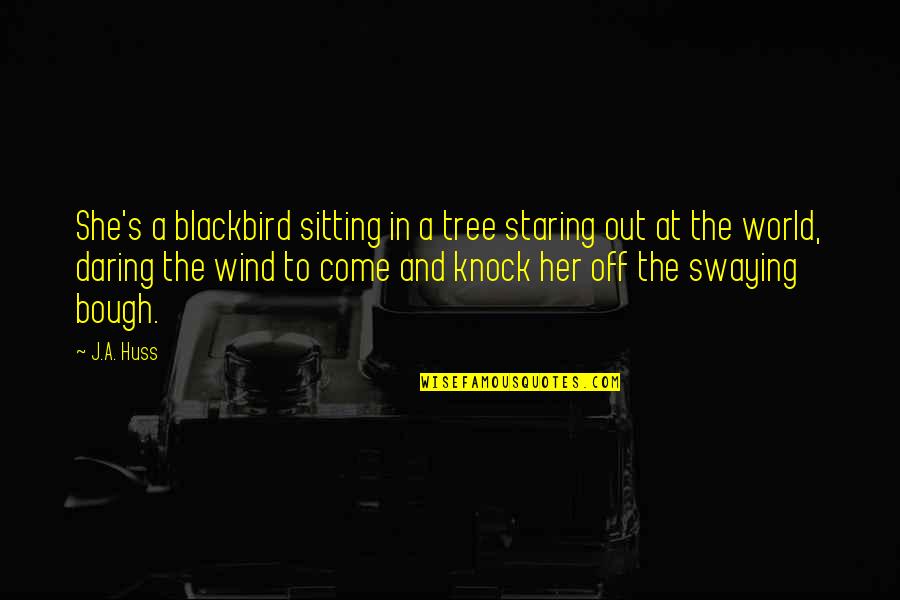 She's a blackbird sitting in a tree staring out at the world, daring the wind to come and knock her off the swaying bough.
—
J.A. Huss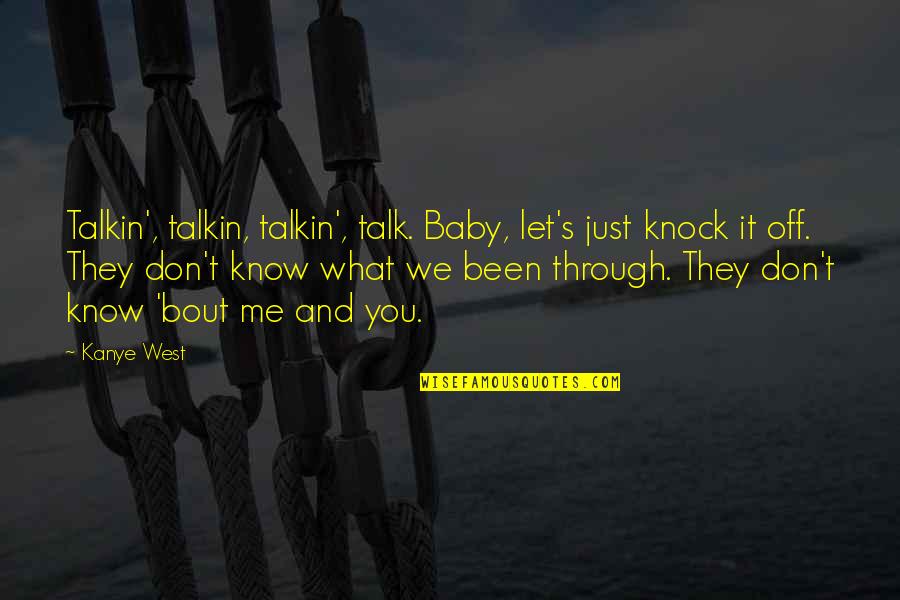 Talkin', talkin, talkin', talk. Baby, let's just knock it off. They don't know what we been through. They don't know 'bout me and you.
—
Kanye West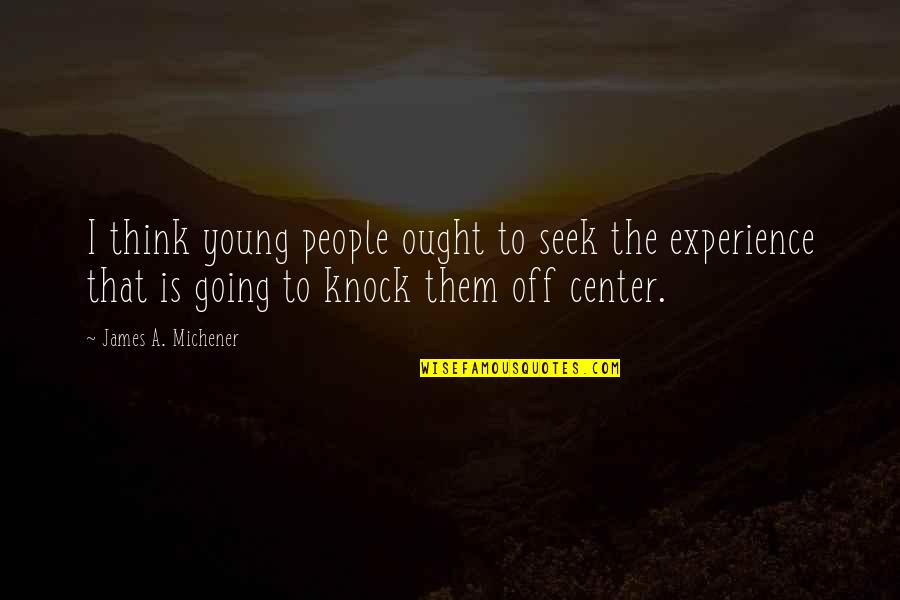 I think young people ought to seek the experience that is going to knock them off center. —
James A. Michener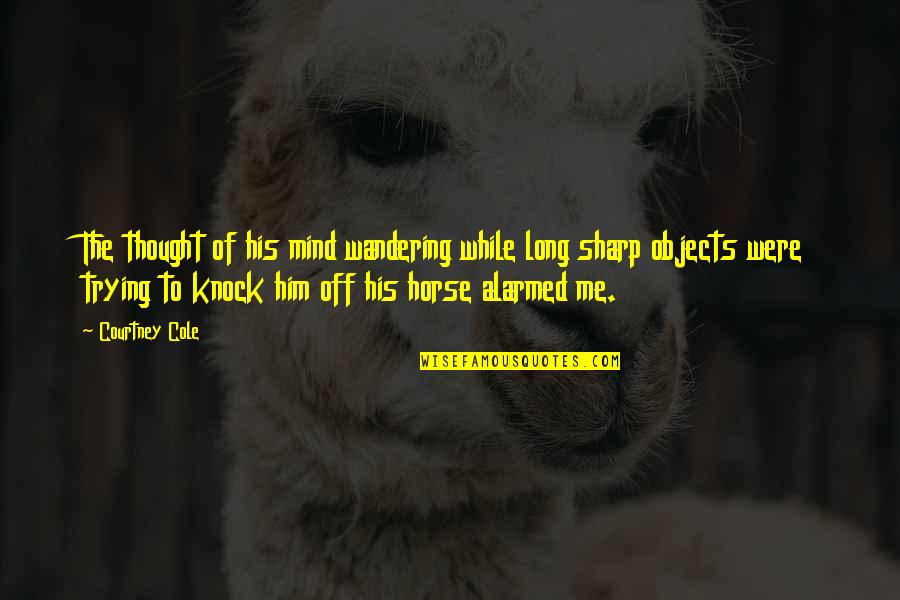 The thought of his mind wandering while long sharp objects were trying to knock him off his horse alarmed me. —
Courtney Cole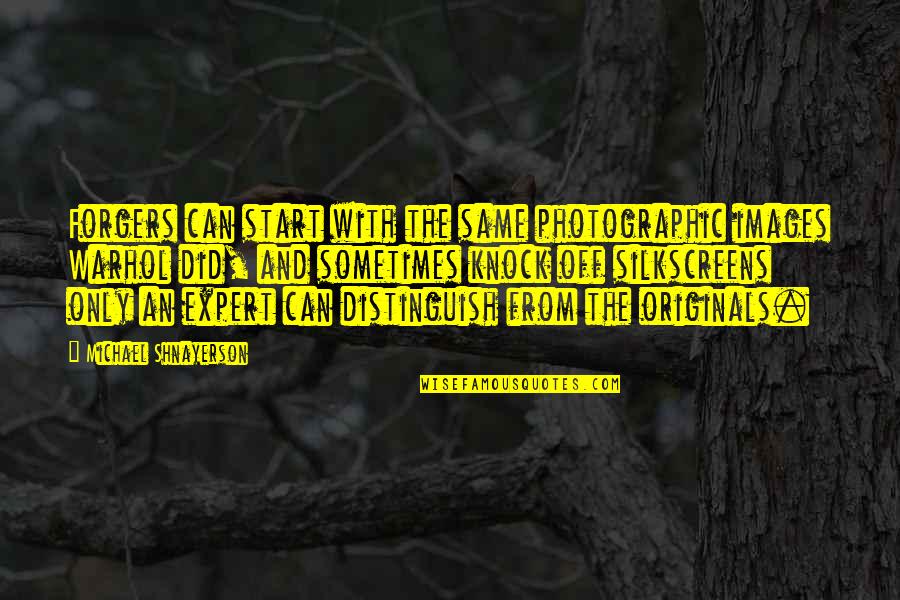 Forgers can start with the same photographic images Warhol did, and sometimes
knock off
silkscreens only an expert can distinguish from the originals. —
Michael Shnayerson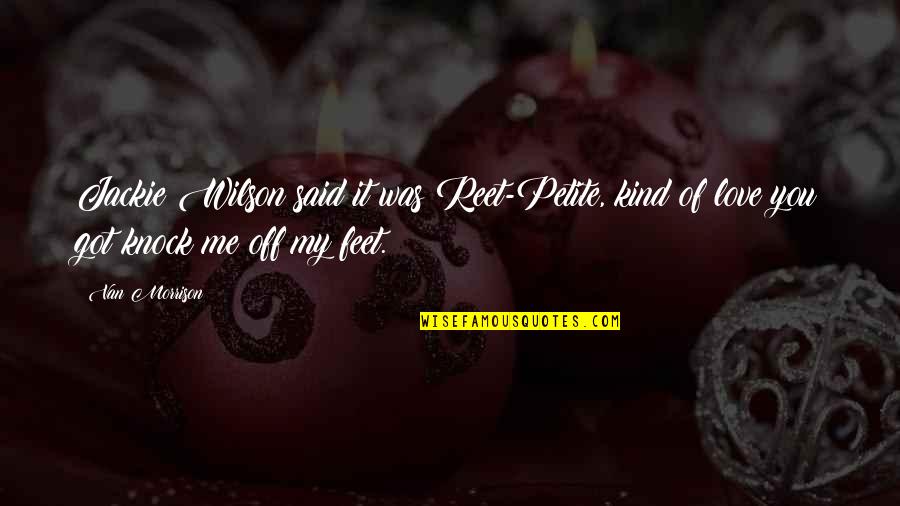 Jackie Wilson said it was Reet-Petite, kind of love you got knock me off my feet. —
Van Morrison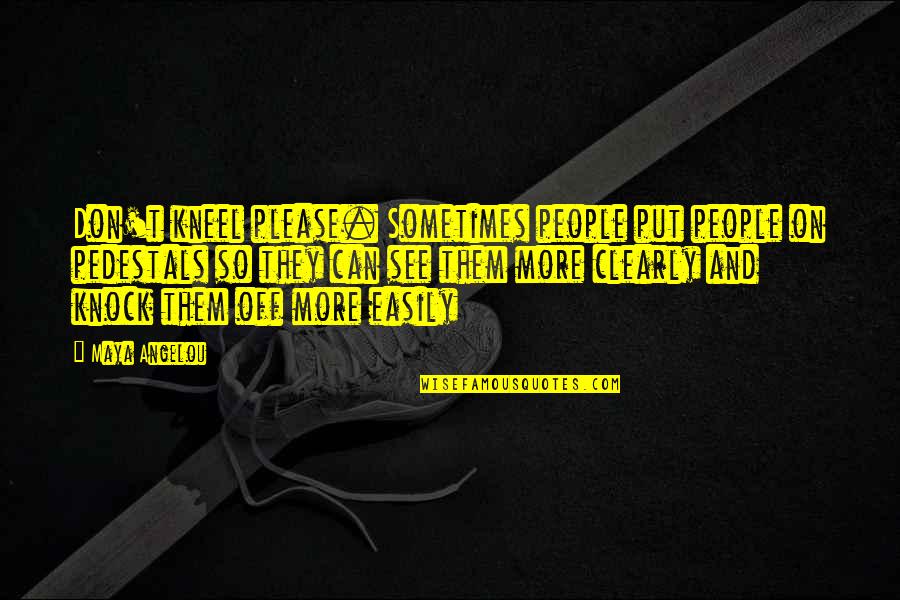 Don't kneel please. Sometimes people put people on pedestals so they can see them more clearly and knock them off more easily —
Maya Angelou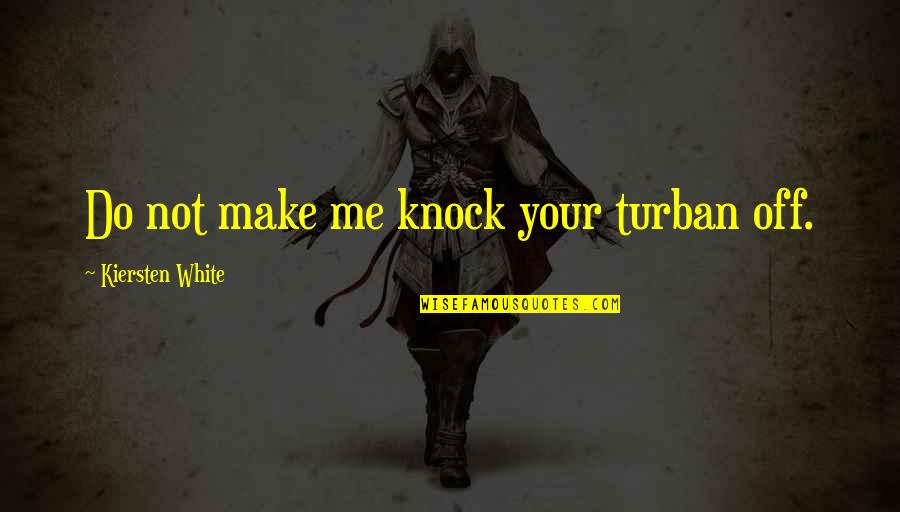 Do not make me knock your turban off. —
Kiersten White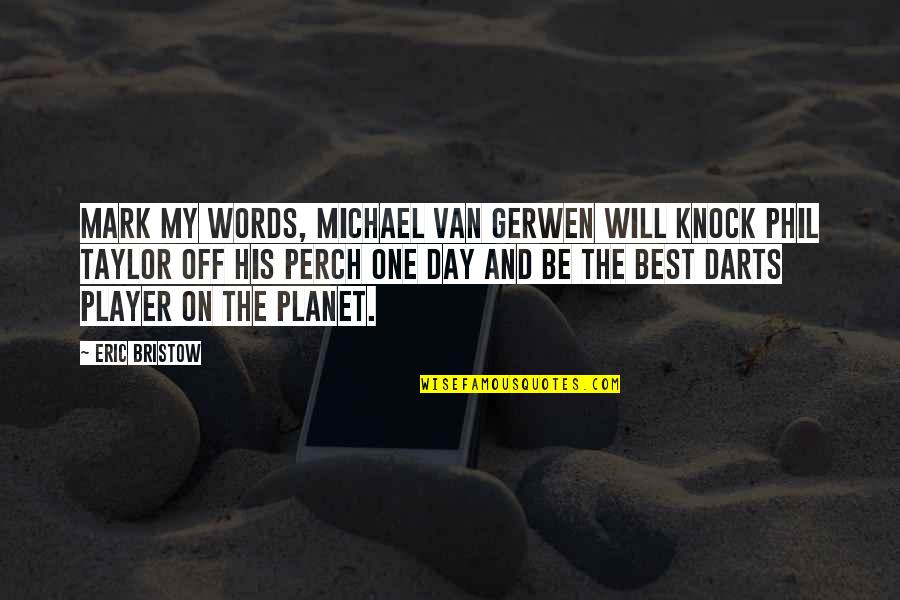 Mark my words, Michael Van Gerwen will knock Phil Taylor off his perch one day and be the best darts player on the planet. —
Eric Bristow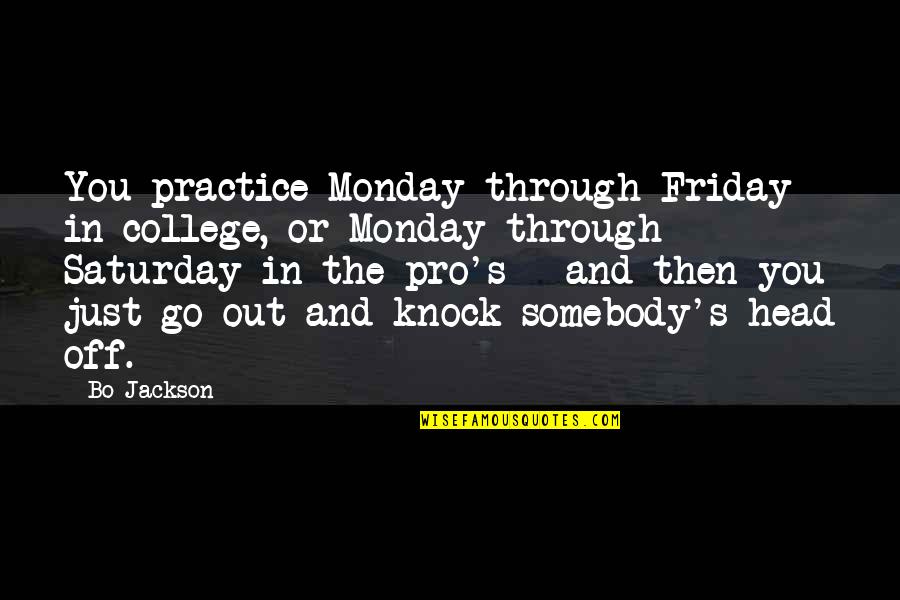 You practice Monday through Friday in college, or Monday through Saturday in the pro's - and then you just go out and knock somebody's head off. —
Bo Jackson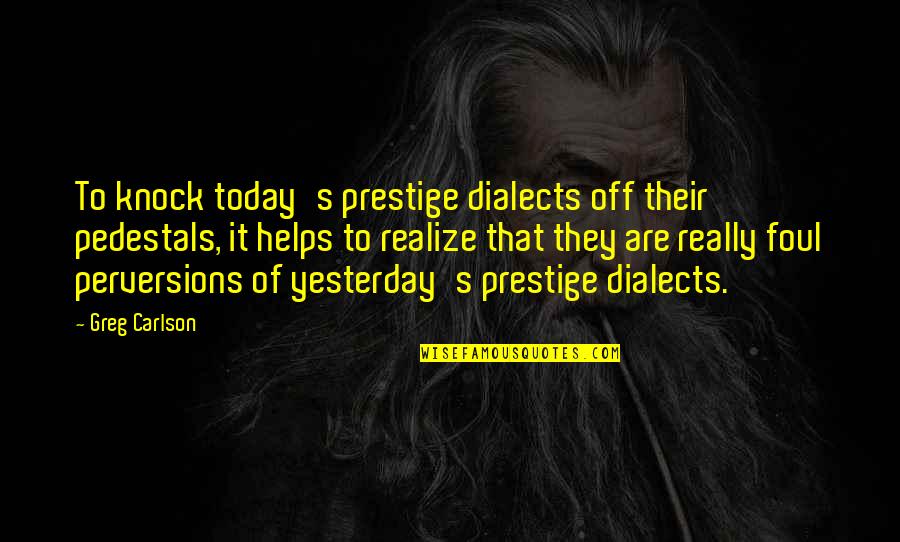 To knock today's prestige dialects off their pedestals, it helps to realize that they are really foul perversions of yesterday's prestige dialects. —
Greg Carlson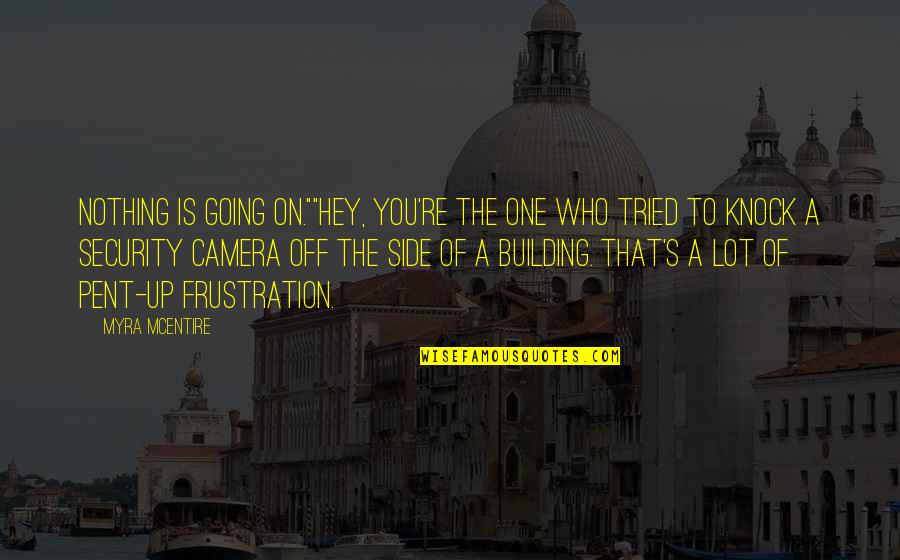 Nothing is going on."
"Hey, you're the one who tried to knock a security camera off the side of a building. That's a lot of pent-up frustration. —
Myra McEntire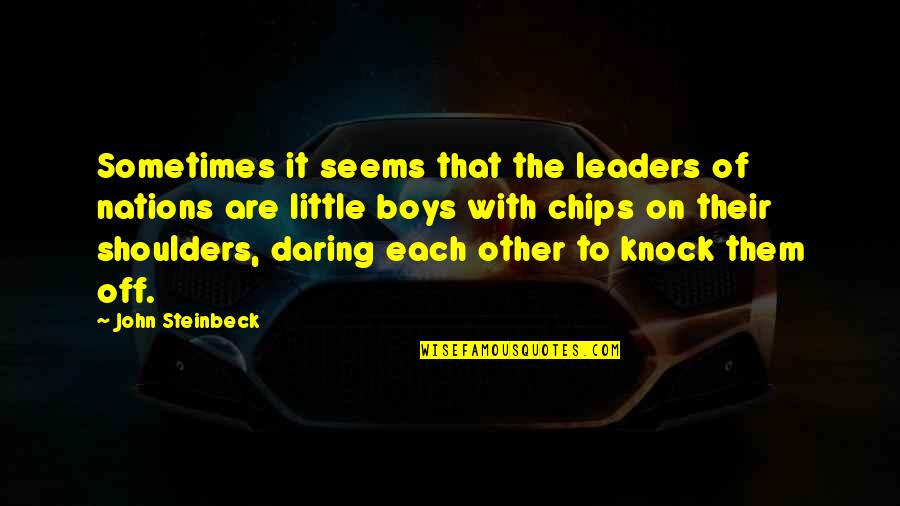 Sometimes it seems that the leaders of nations are little boys with chips on their shoulders, daring each other to knock them off. —
John Steinbeck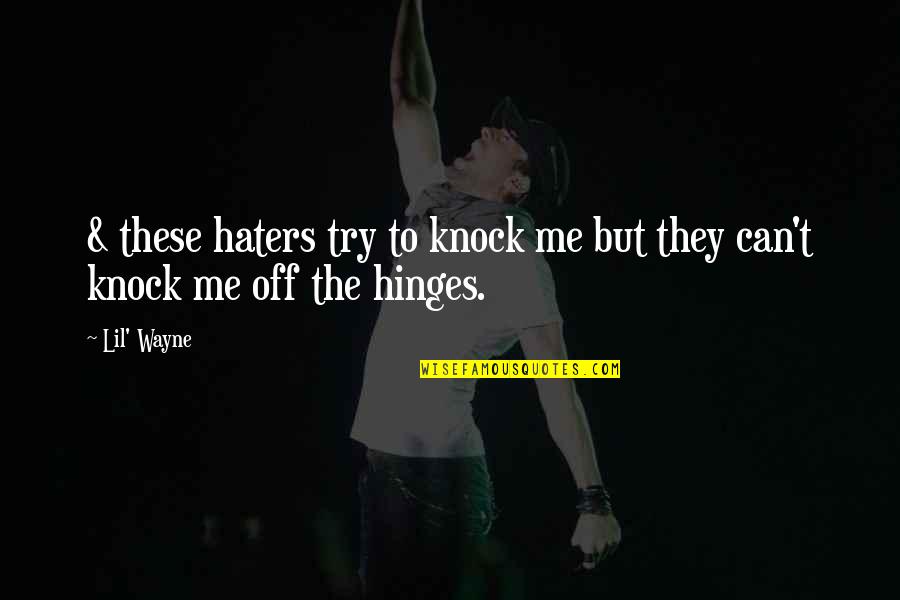 & these haters try to knock me but they can't knock me off the hinges. —
Lil' Wayne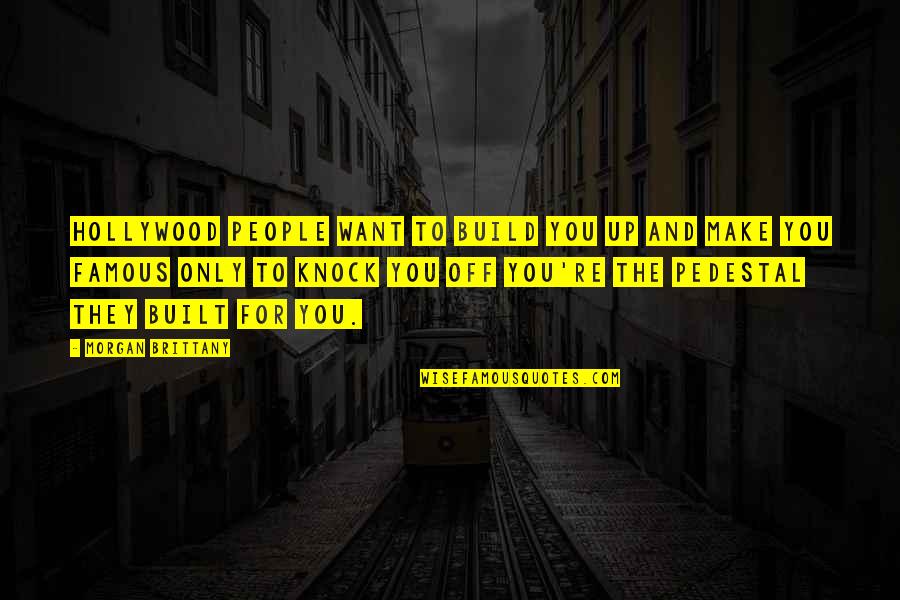 Hollywood people want to build you up and make you famous only to knock you off you're the pedestal they built for you. —
Morgan Brittany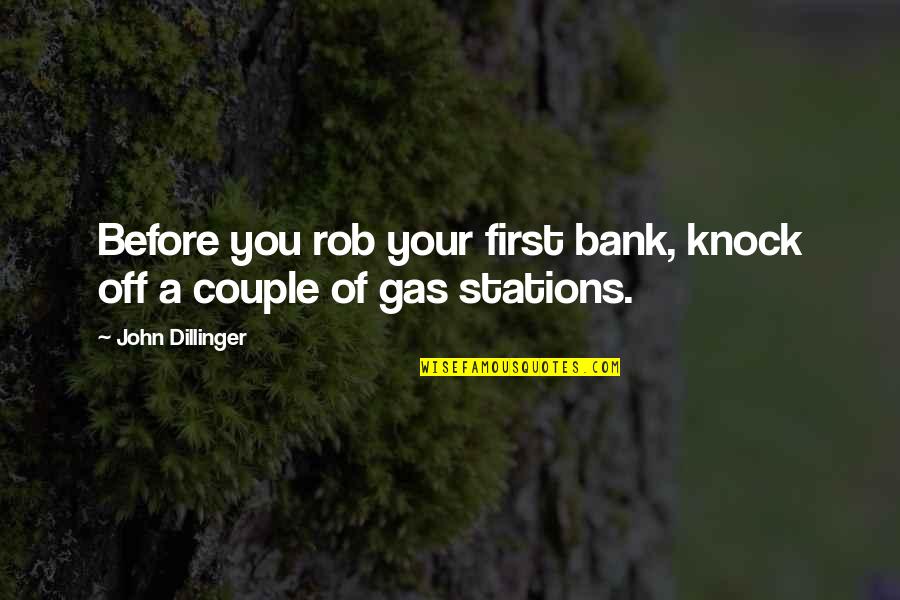 Before you rob your first bank,
knock off
a couple of gas stations. —
John Dillinger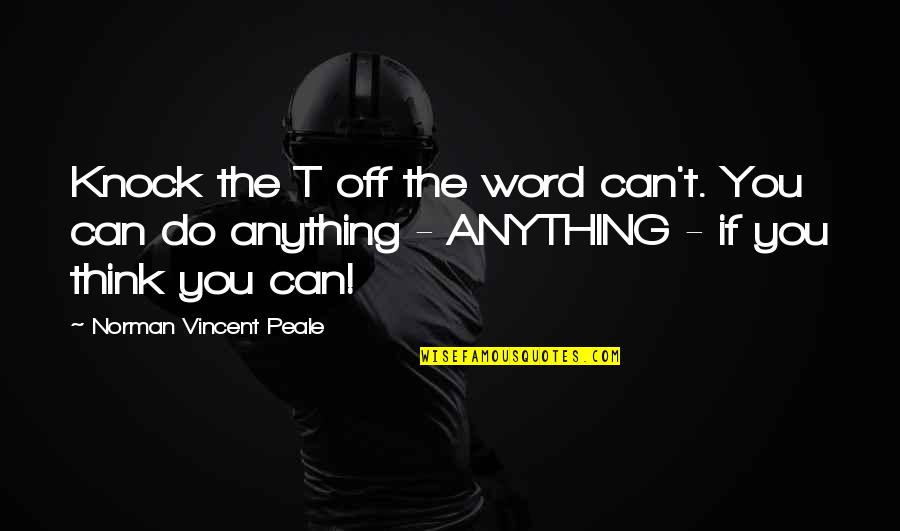 Knock the T off the word can't. You can do anything - ANYTHING - if you think you can! —
Norman Vincent Peale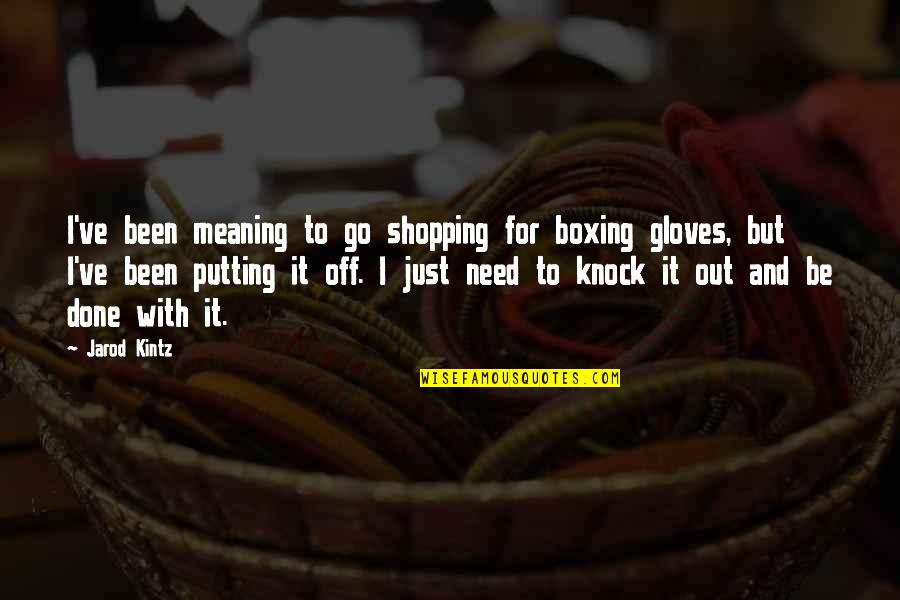 I've been meaning to go shopping for boxing gloves, but I've been putting it off. I just need to knock it out and be done with it. —
Jarod Kintz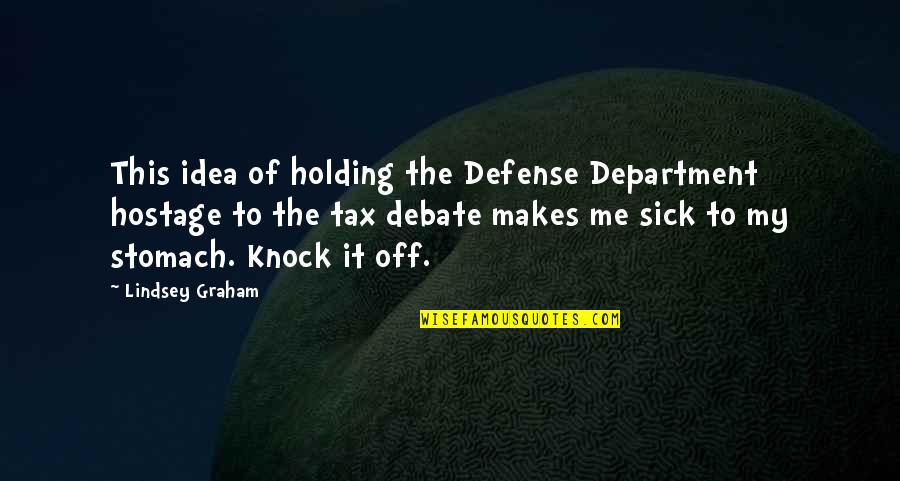 This idea of holding the Defense Department hostage to the tax debate makes me sick to my stomach. Knock it off. —
Lindsey Graham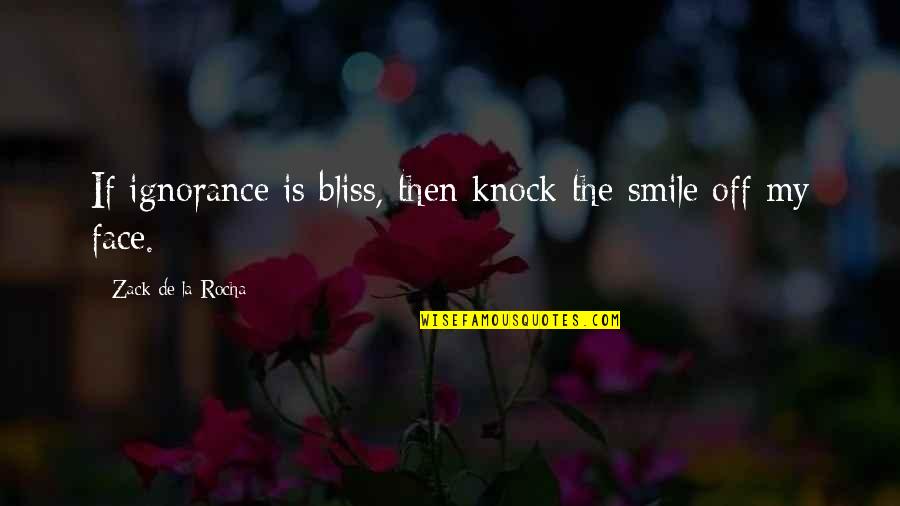 If ignorance is bliss, then knock the smile off my face. —
Zack De La Rocha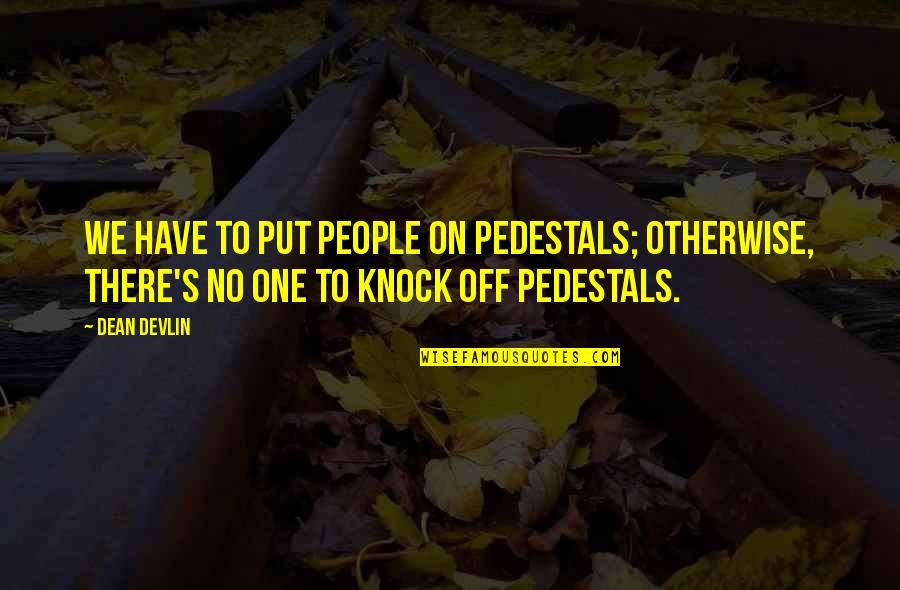 We have to put people on pedestals; otherwise, there's no one to
knock off
pedestals. —
Dean Devlin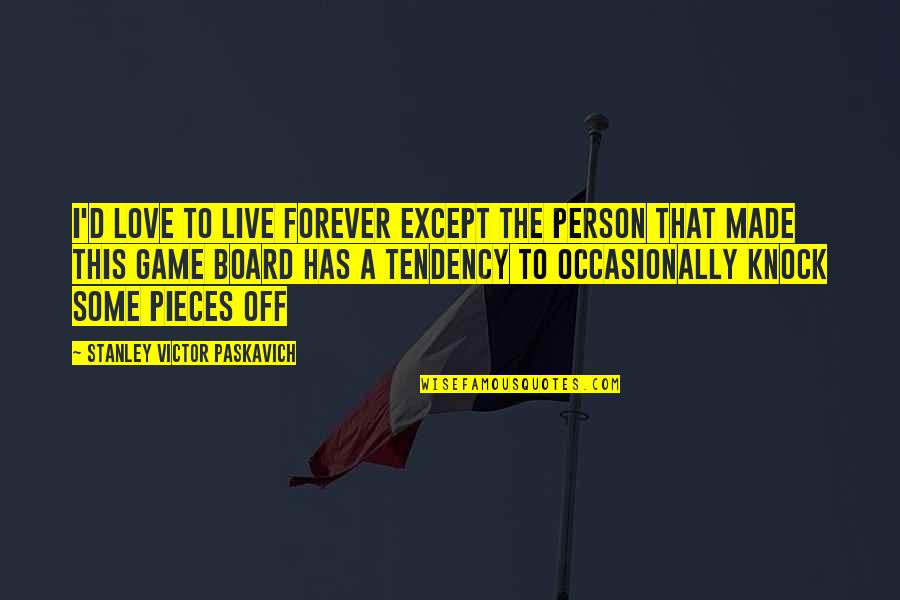 I'd love to live forever except the person that made this game board has a tendency to occasionally knock some pieces off —
Stanley Victor Paskavich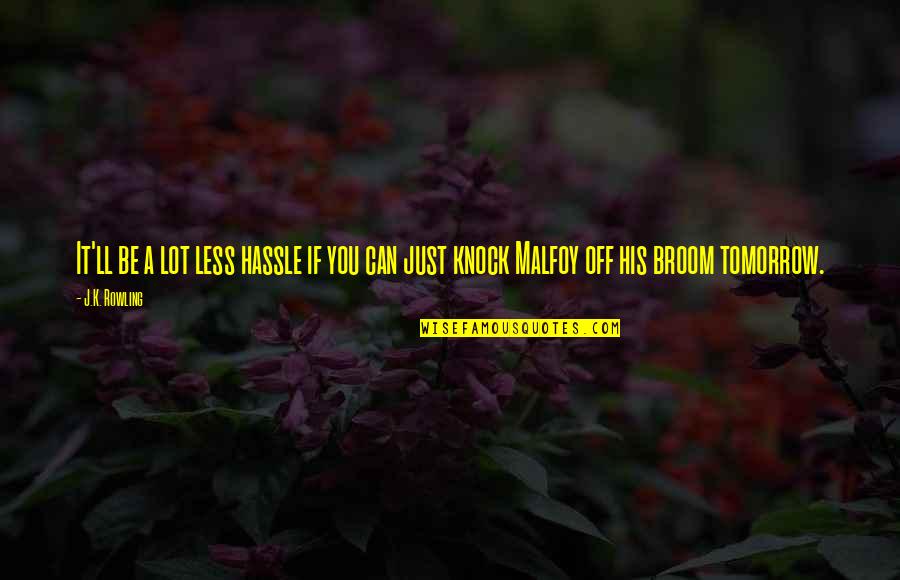 It'll be a lot less hassle if you can just knock Malfoy off his broom tomorrow. —
J.K. Rowling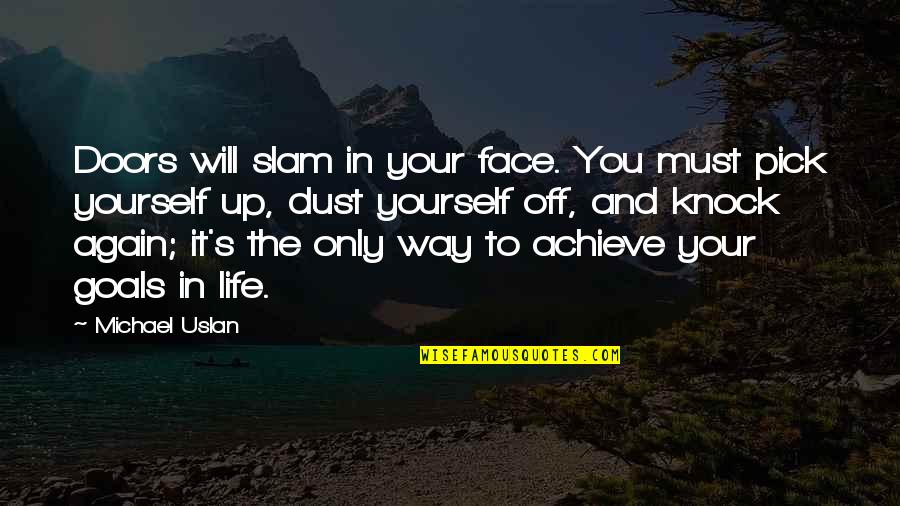 Doors will slam in your face. You must pick yourself up, dust yourself off, and knock again; it's the only way to achieve your goals in life. —
Michael Uslan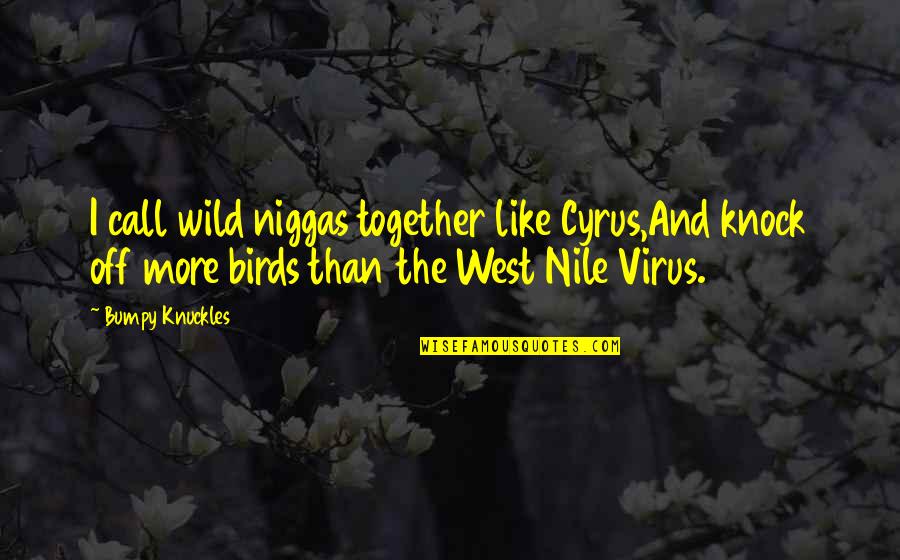 I call wild niggas together like Cyrus,
And
knock off
more birds than the West Nile Virus. —
Bumpy Knuckles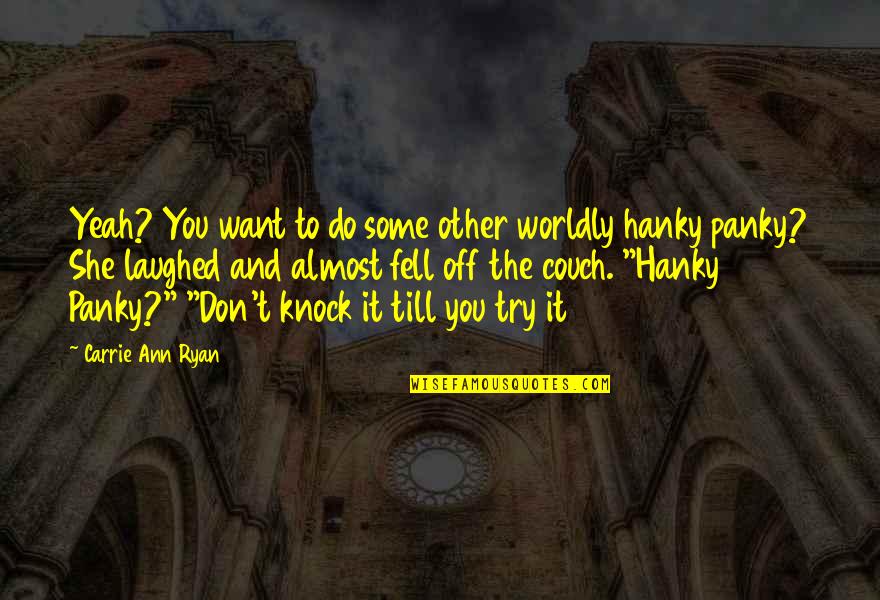 Yeah? You want to do some other worldly hanky panky? She laughed and almost fell off the couch. "Hanky Panky?" "Don't knock it till you try it —
Carrie Ann Ryan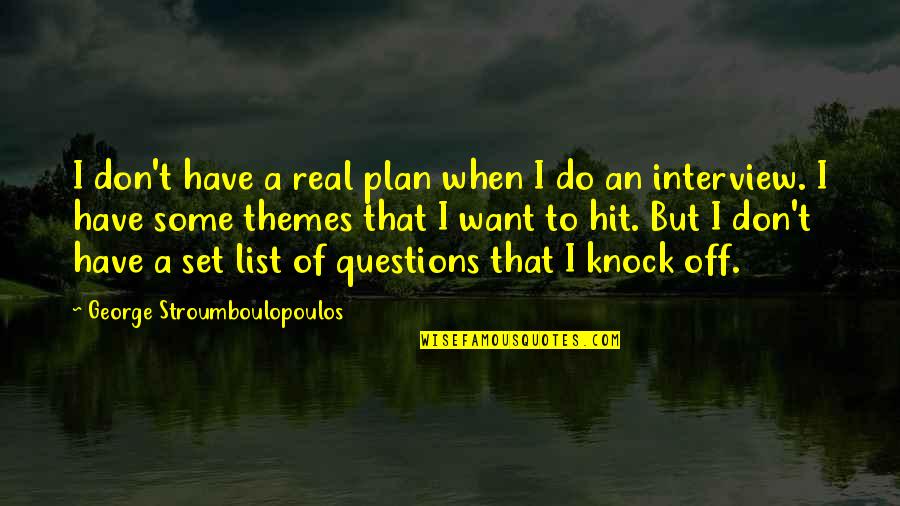 I don't have a real plan when I do an interview. I have some themes that I want to hit. But I don't have a set list of questions that I
knock off
. —
George Stroumboulopoulos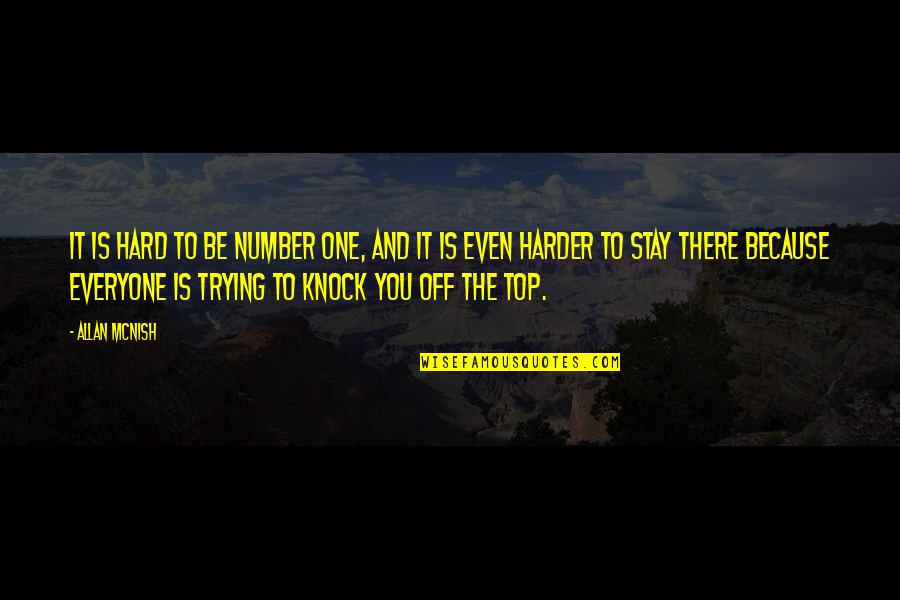 It is hard to be number one, and it is even harder to stay there because everyone is trying to knock you off the top. —
Allan McNish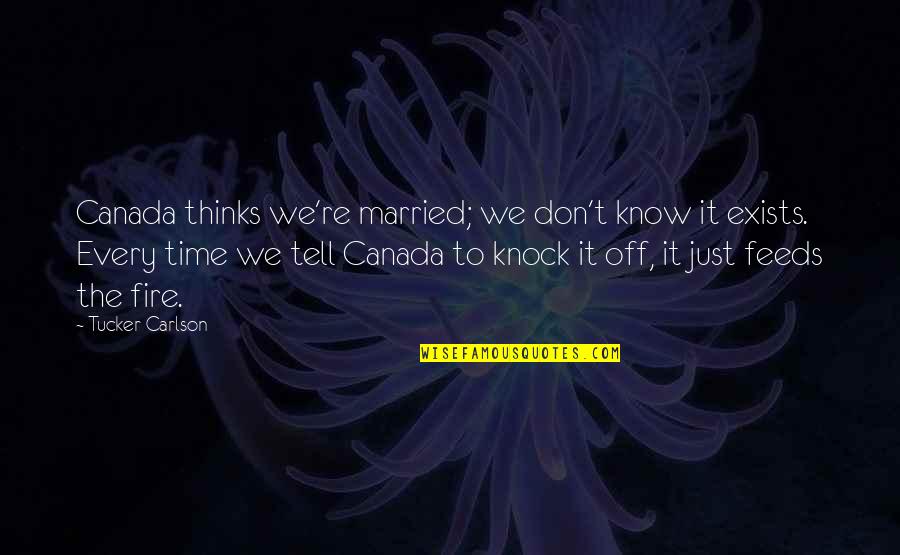 Canada thinks we're married; we don't know it exists. Every time we tell Canada to knock it off, it just feeds the fire. —
Tucker Carlson
Occasionally the state of the planet can knock me off my perky perch. —
Graham Norton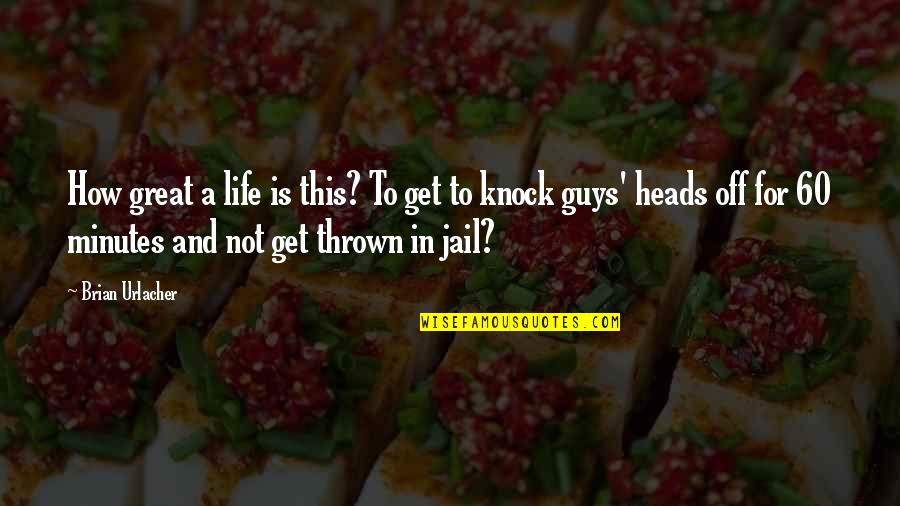 How great a life is this? To get to knock guys' heads off for 60 minutes and not get thrown in jail? —
Brian Urlacher
If I want to knock a story off the front page, I just change my hairstyle. —
Hillary Rodham Clinton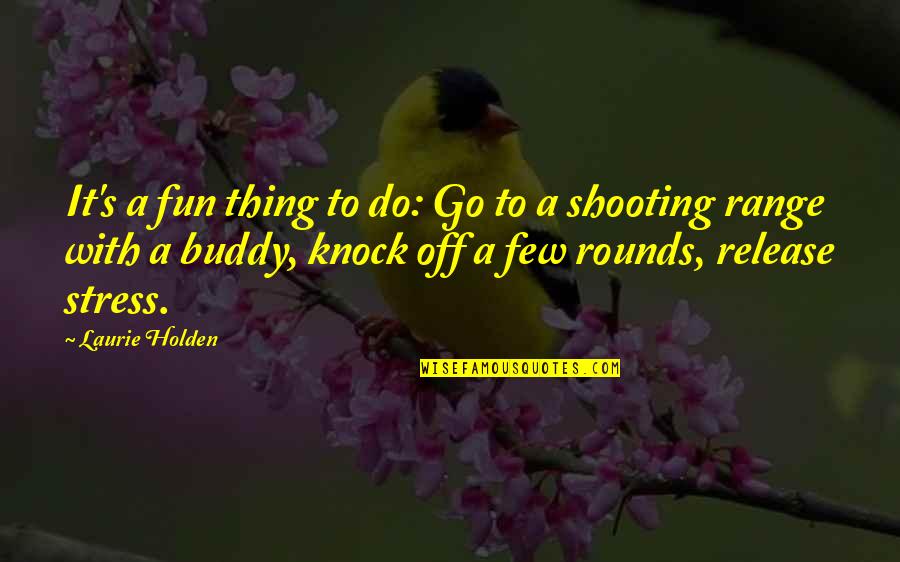 It's a fun thing to do: Go to a shooting range with a buddy,
knock off
a few rounds, release stress. —
Laurie Holden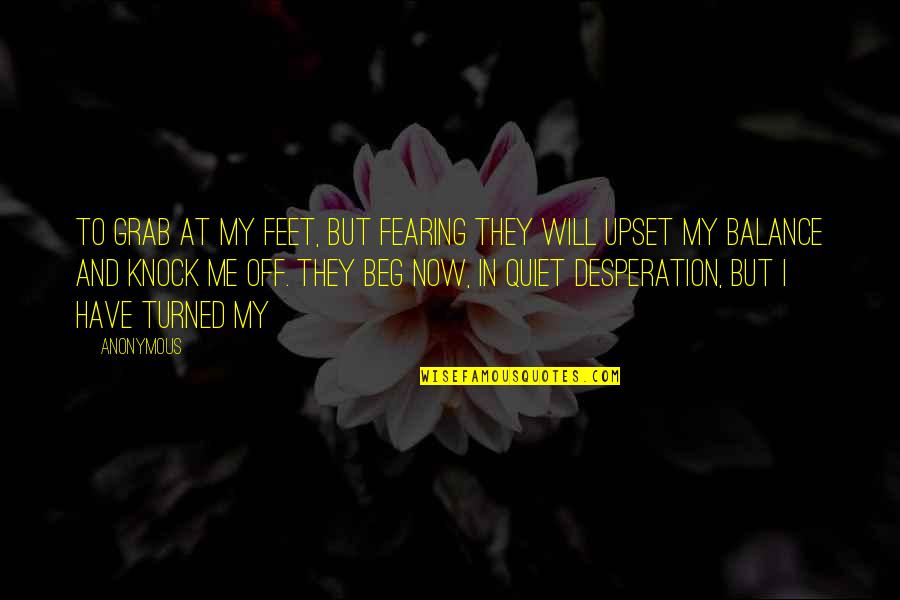 To grab at my feet, but fearing they will upset my balance and knock me off. They beg now, in quiet desperation, but I have turned my —
Anonymous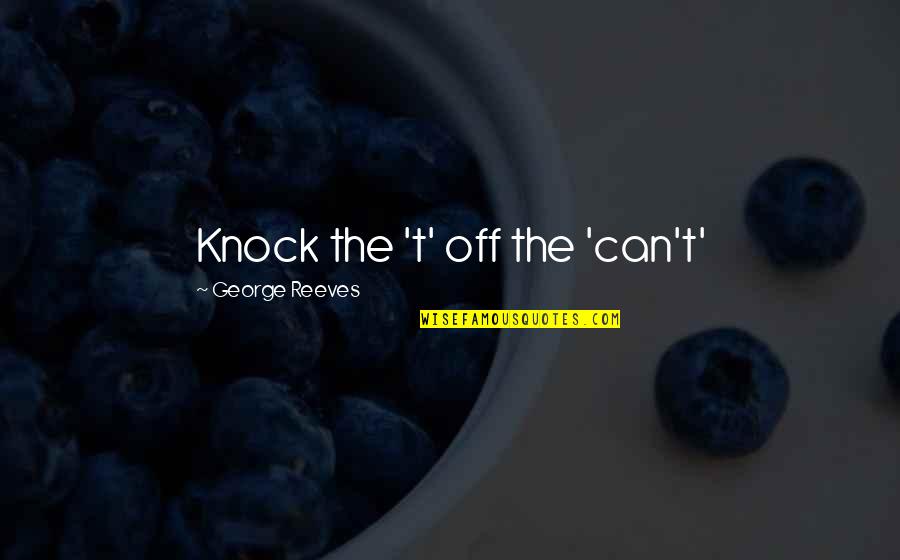 Knock the 't' off the 'can't' —
George Reeves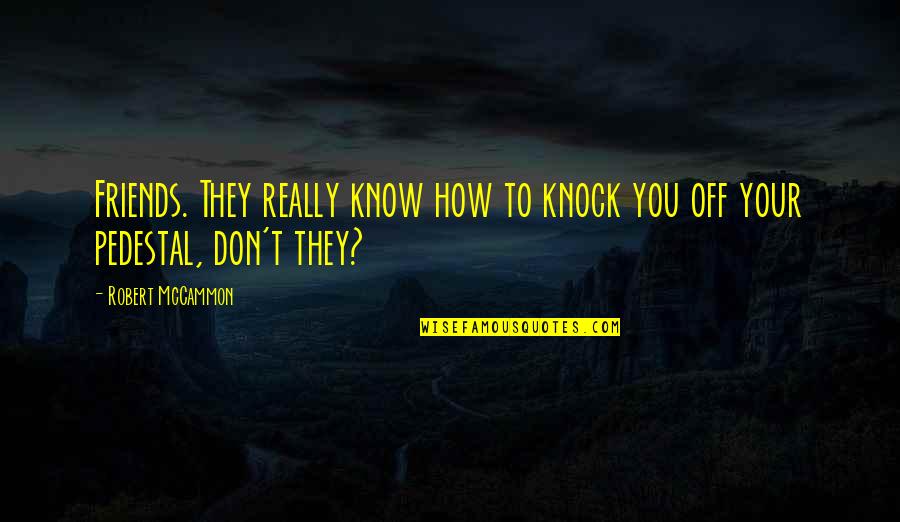 Friends. They really know how to knock you off your pedestal, don't they? —
Robert McCammon