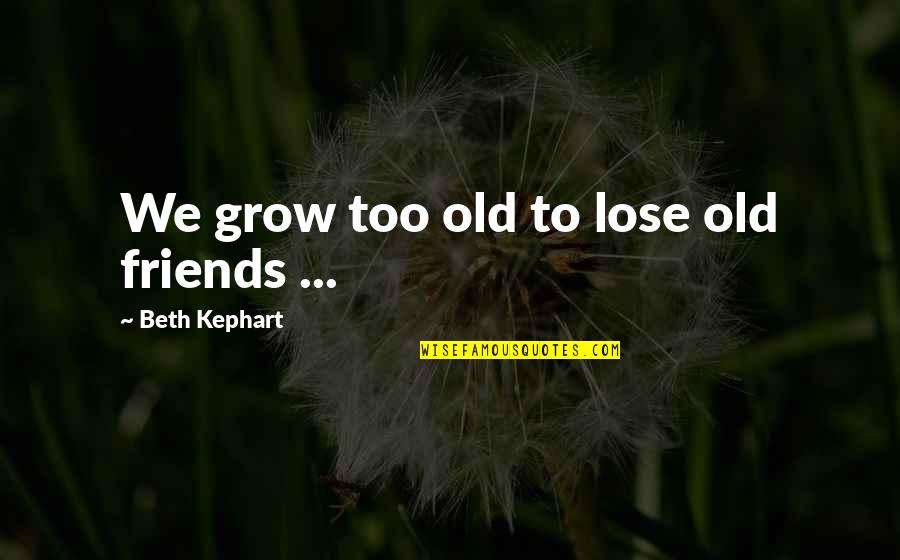 We grow too old to lose old friends ...
—
Beth Kephart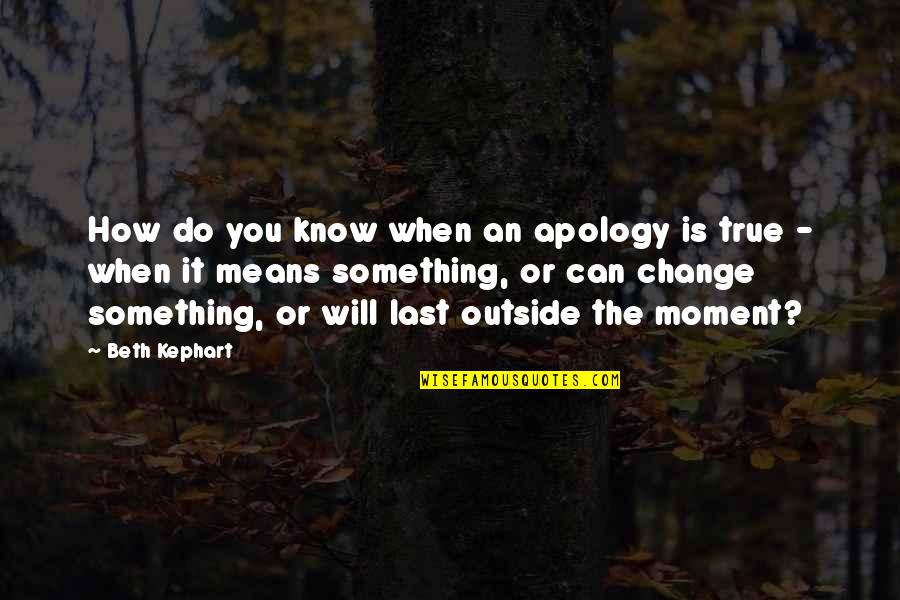 How do you know when an apology is true - when it means something, or can change something, or will last outside the moment?
—
Beth Kephart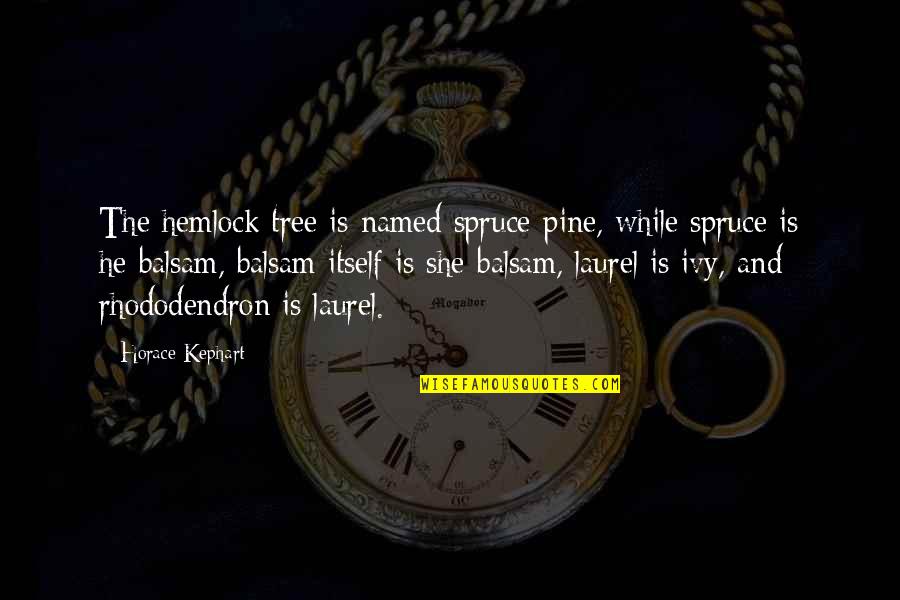 The hemlock tree is named spruce-pine, while spruce is he-balsam, balsam itself is she-balsam, laurel is ivy, and rhododendron is laurel.
—
Horace Kephart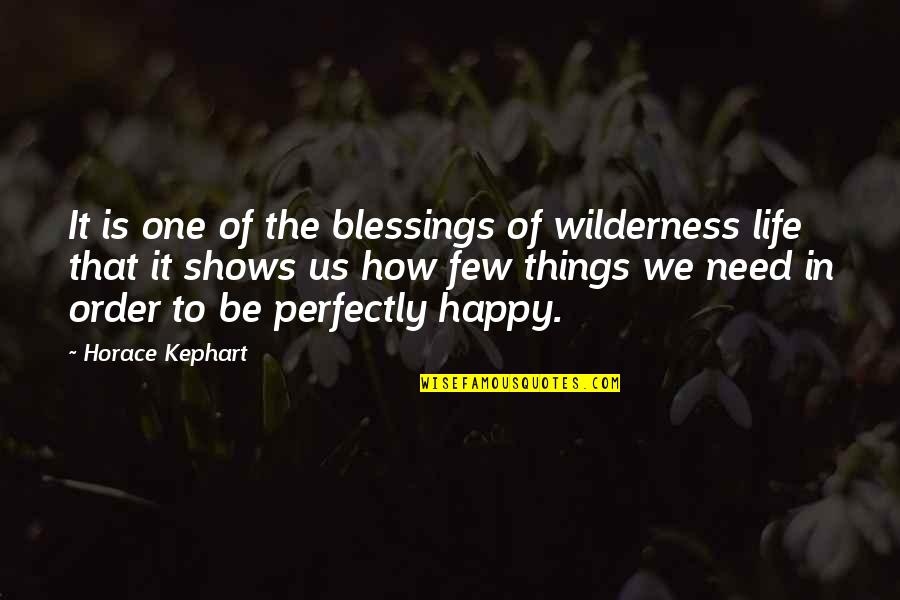 It is one of the blessings of wilderness life that it shows us how few things we need in order to be perfectly happy.
—
Horace Kephart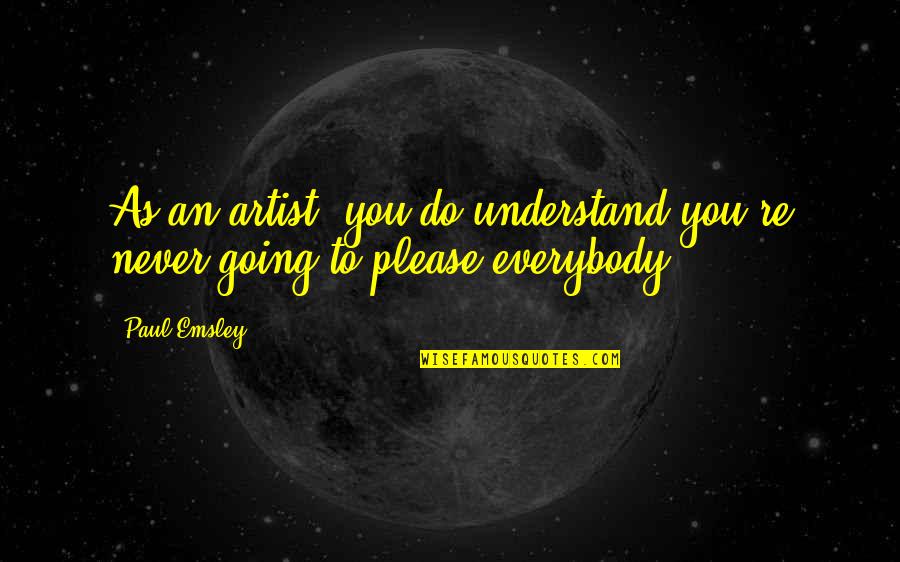 As an artist, you do understand you're never going to please everybody.
—
Paul Emsley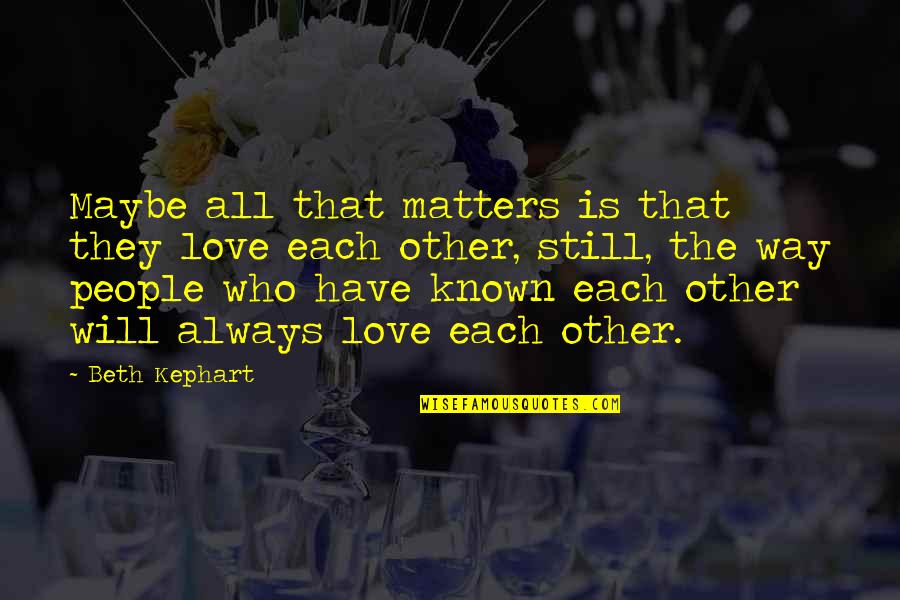 Maybe all that matters is that they love each other, still, the way people who have known each other will always love each other.
—
Beth Kephart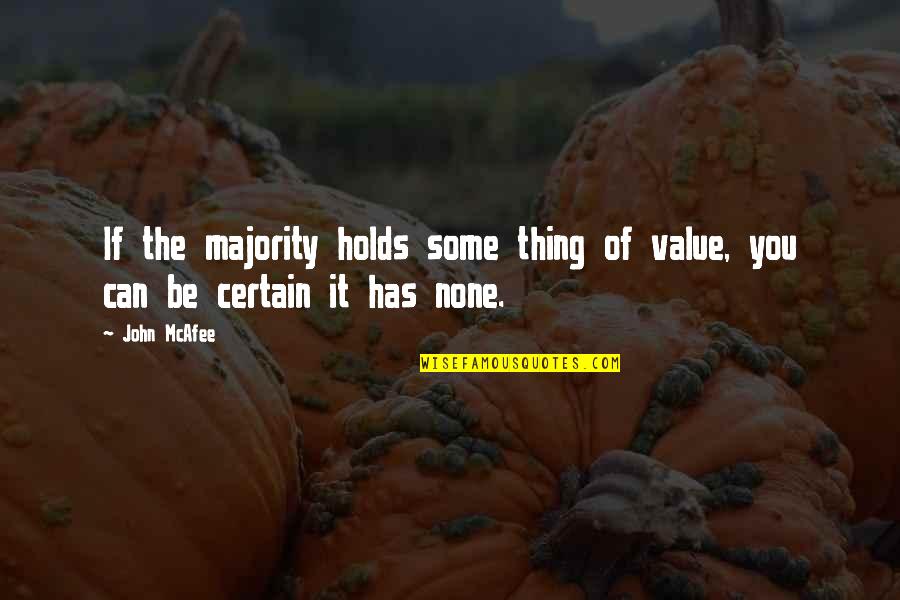 If the majority holds some thing of value, you can be certain it has none. —
John McAfee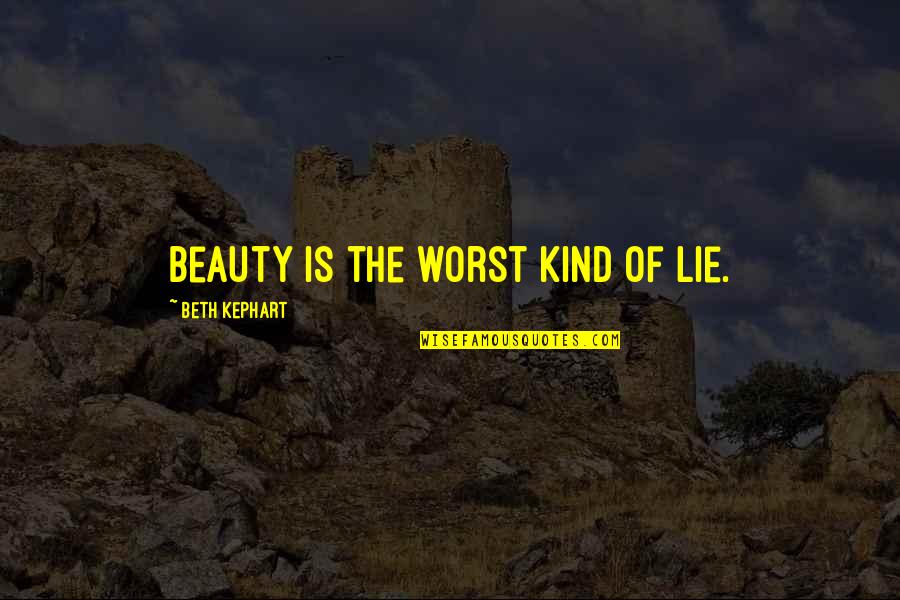 Beauty is the worst kind of lie. —
Beth Kephart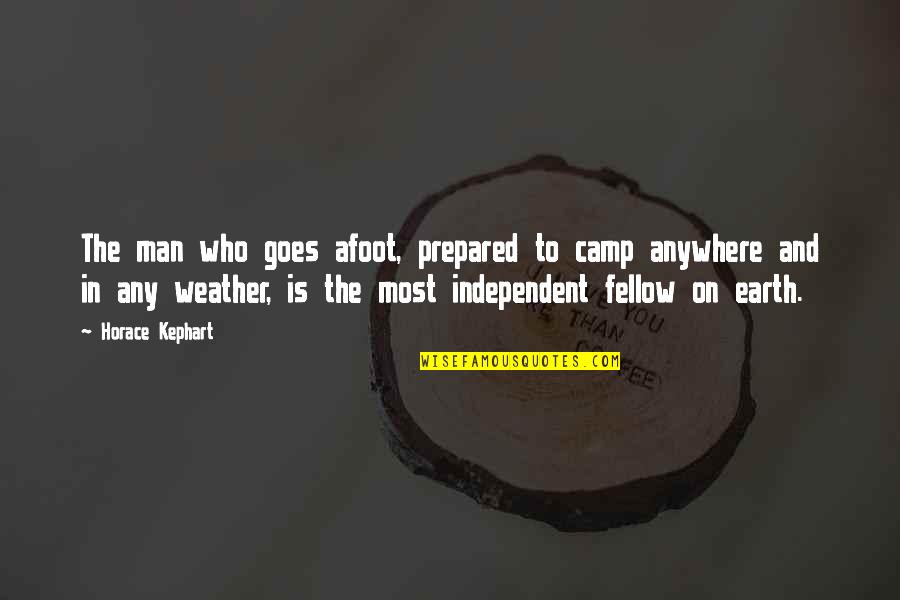 The man who goes afoot, prepared to camp anywhere and in any weather, is the most independent fellow on earth. —
Horace Kephart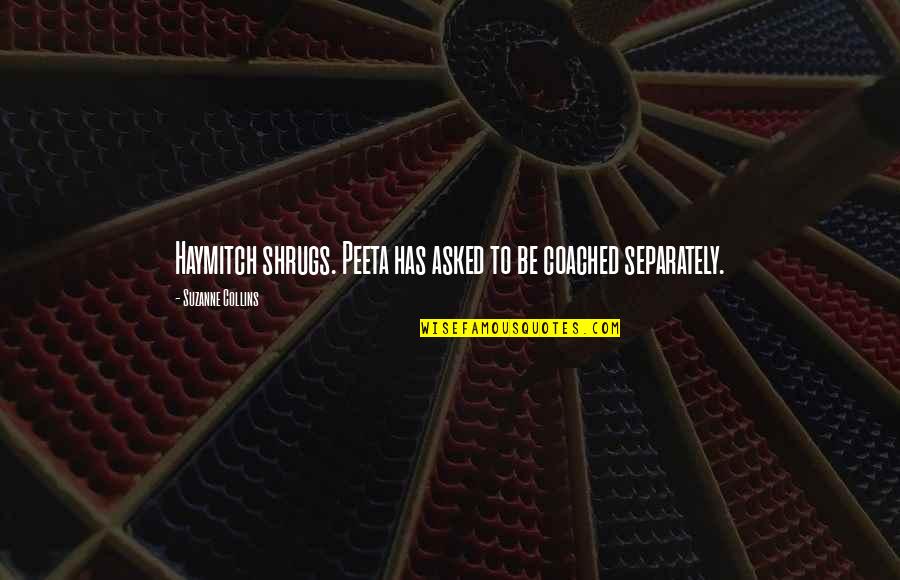 Haymitch shrugs. Peeta has asked to be coached separately. —
Suzanne Collins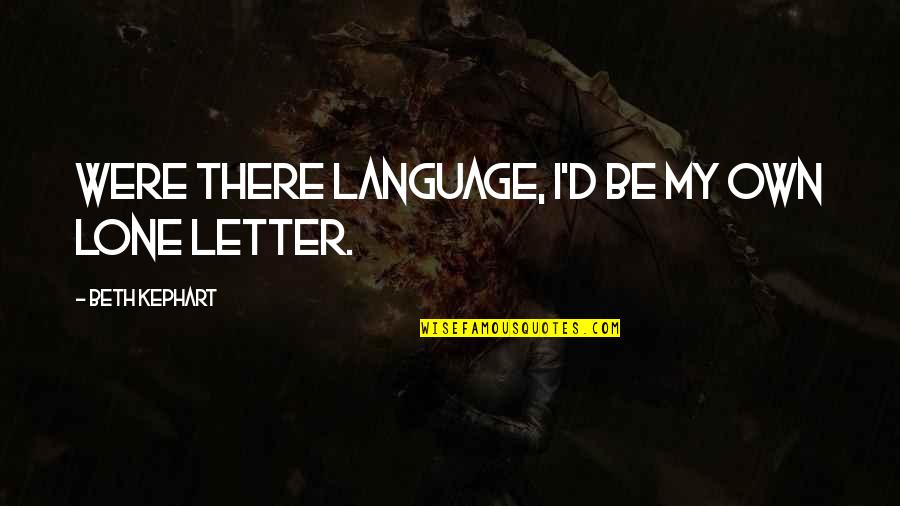 Were there language, I'd be my own lone letter. —
Beth Kephart
National Socialism brought dream and conformism together into something satanic. Each —
Milton Sanford Mayer
His client needs him, he says. Needs him? But isn't he needed at home? —
Beth Kephart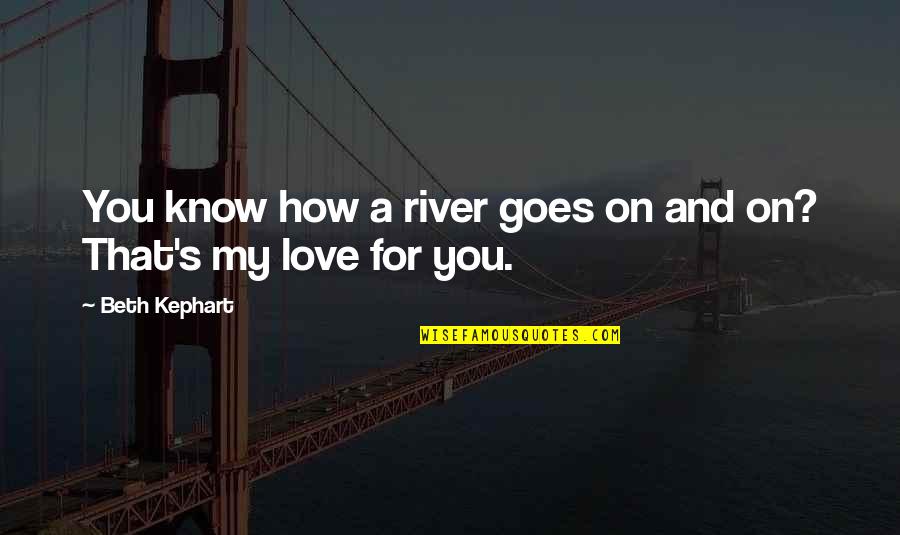 You know how a river goes on and on? That's my love for you. —
Beth Kephart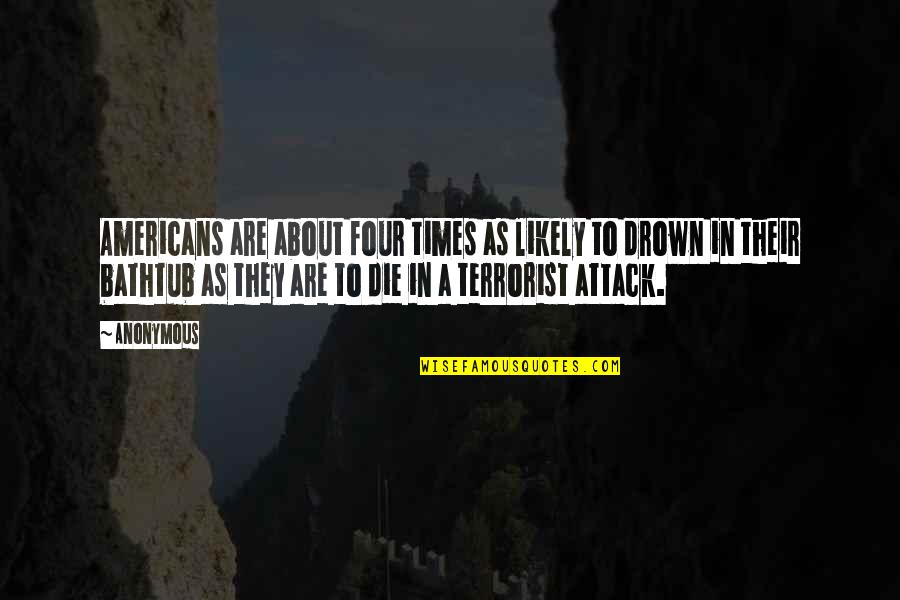 Americans are about four times as likely to drown in their bathtub as they are to die in a terrorist attack. —
Anonymous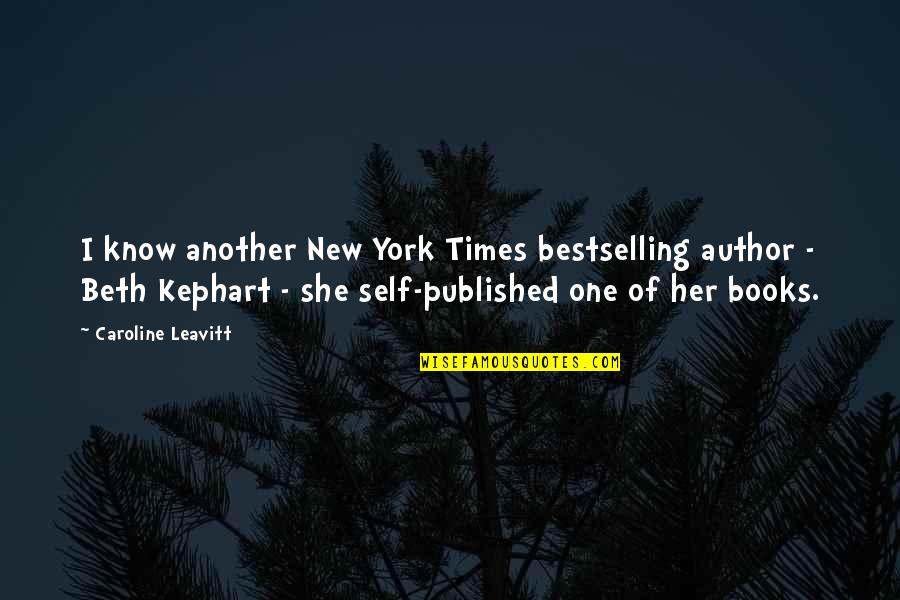 I know another New York Times bestselling author - Beth
Kephart
- she self-published one of her books. —
Caroline Leavitt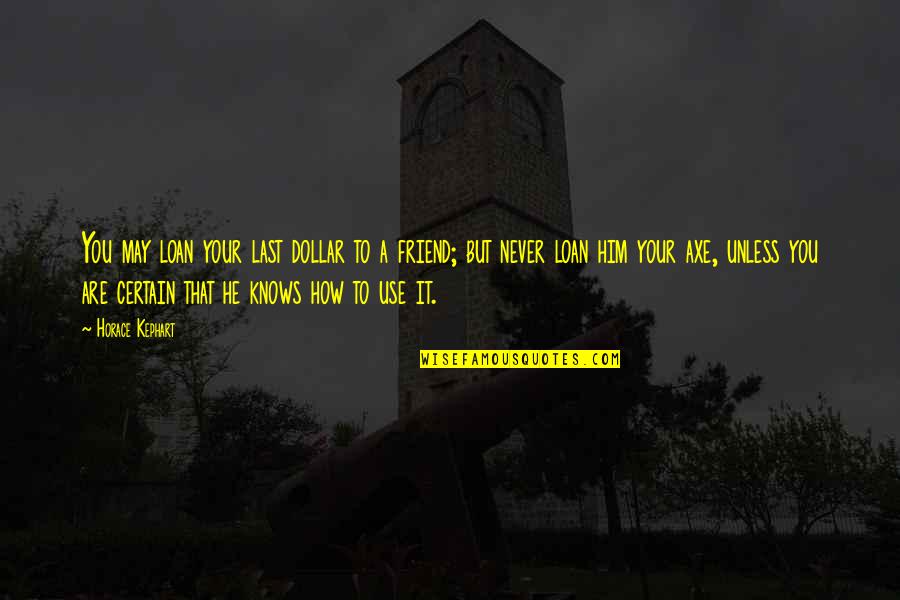 You may loan your last dollar to a friend; but never loan him your axe, unless you are certain that he knows how to use it. —
Horace Kephart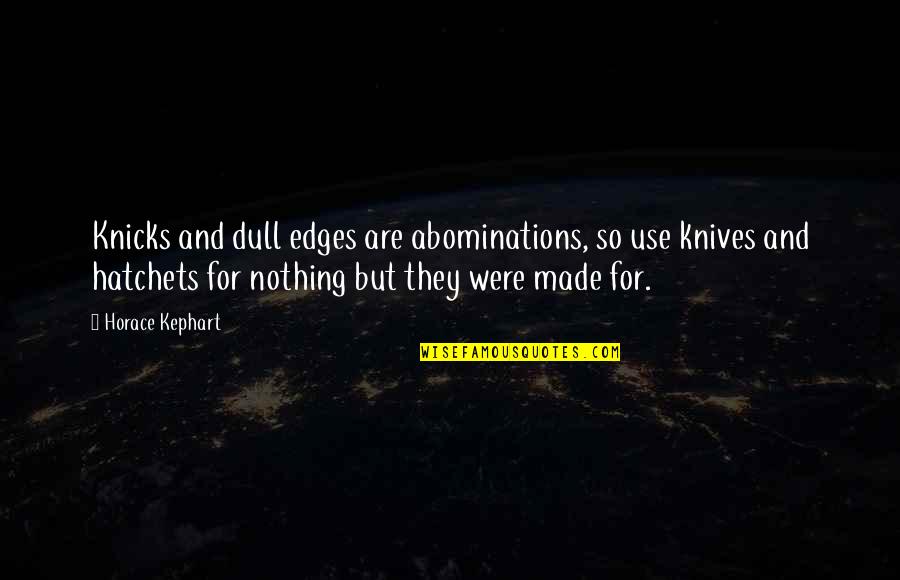 Knicks and dull edges are abominations, so use knives and hatchets for nothing but they were made for. —
Horace Kephart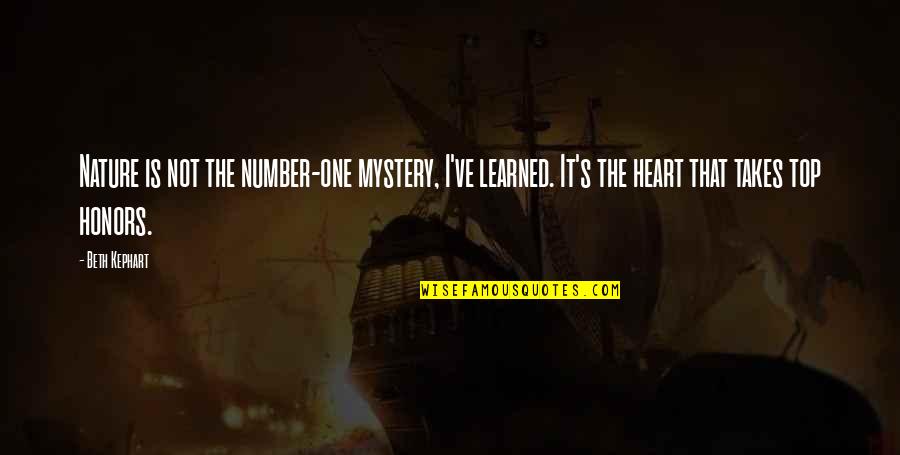 Nature is not the number-one mystery, I've learned. It's the heart that takes top honors. —
Beth Kephart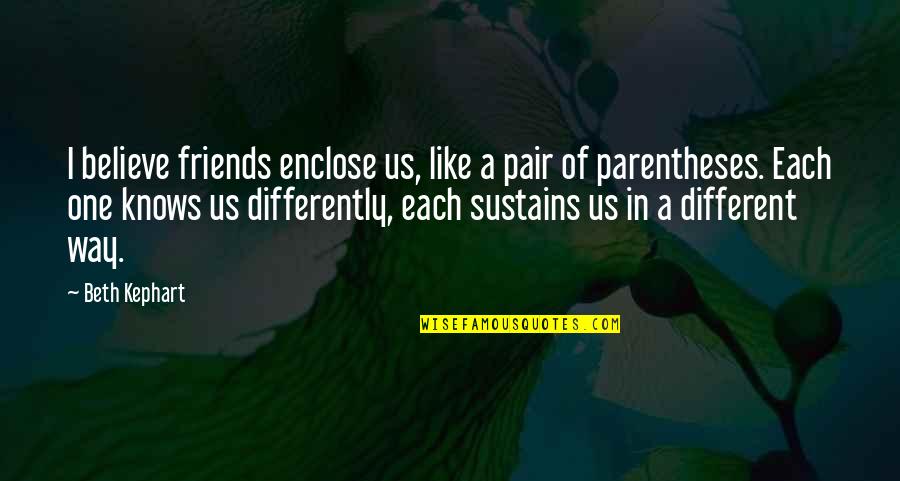 I believe friends enclose us, like a pair of parentheses. Each one knows us differently, each sustains us in a different way. —
Beth Kephart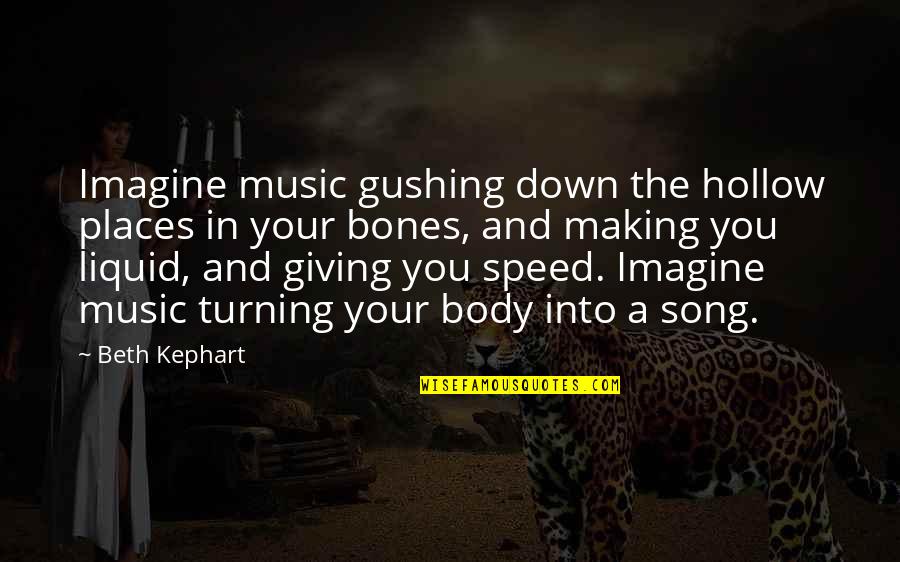 Imagine music gushing down the hollow places in your bones, and making you liquid, and giving you speed. Imagine music turning your body into a song. —
Beth Kephart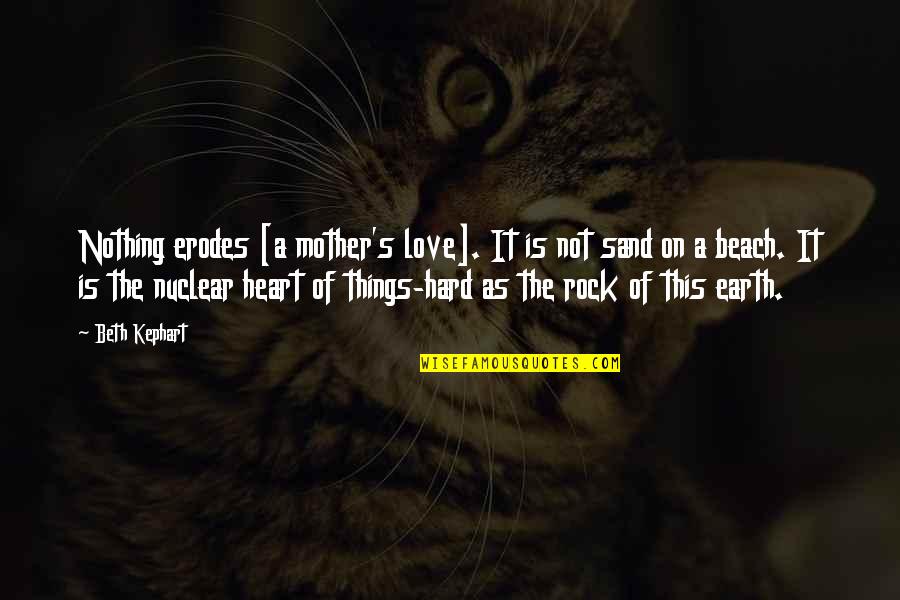 Nothing erodes [a mother's love]. It is not sand on a beach. It is the nuclear heart of things-hard as the rock of this earth. —
Beth Kephart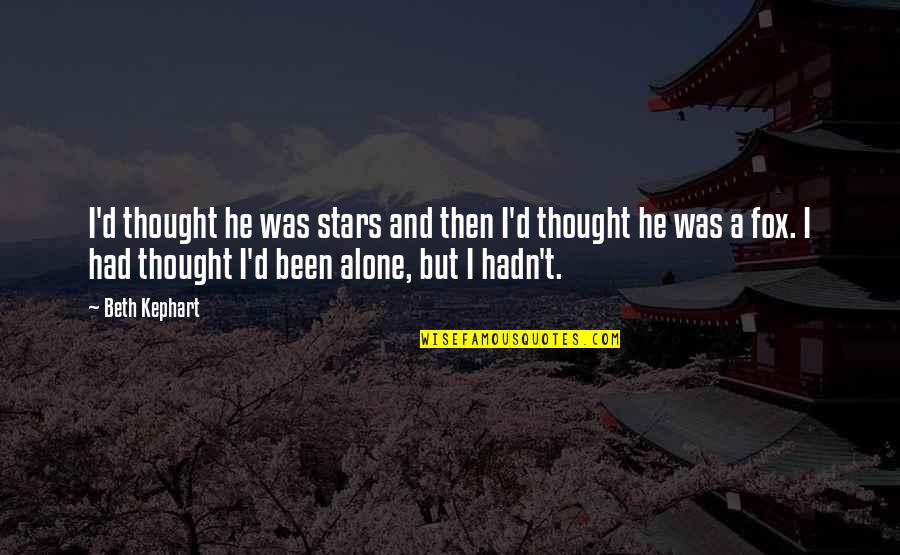 I'd thought he was stars and then I'd thought he was a fox. I had thought I'd been alone, but I hadn't. —
Beth Kephart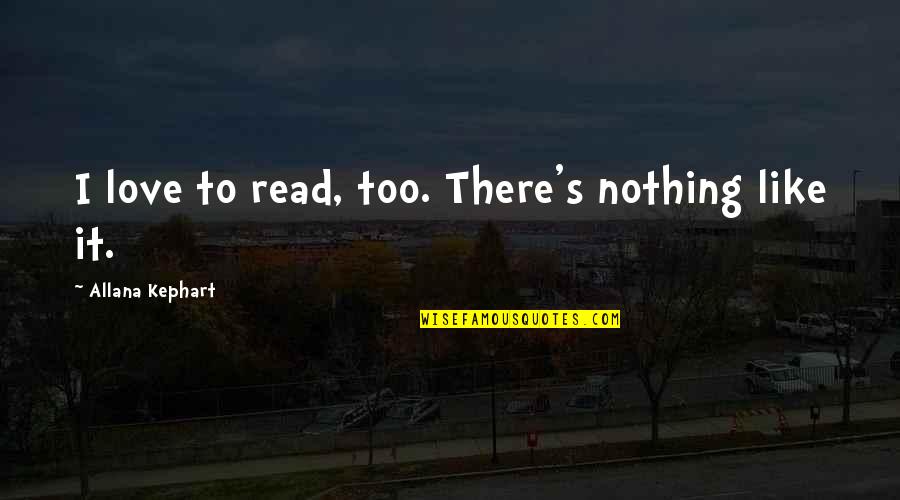 I love to read, too. There's nothing like it. —
Allana Kephart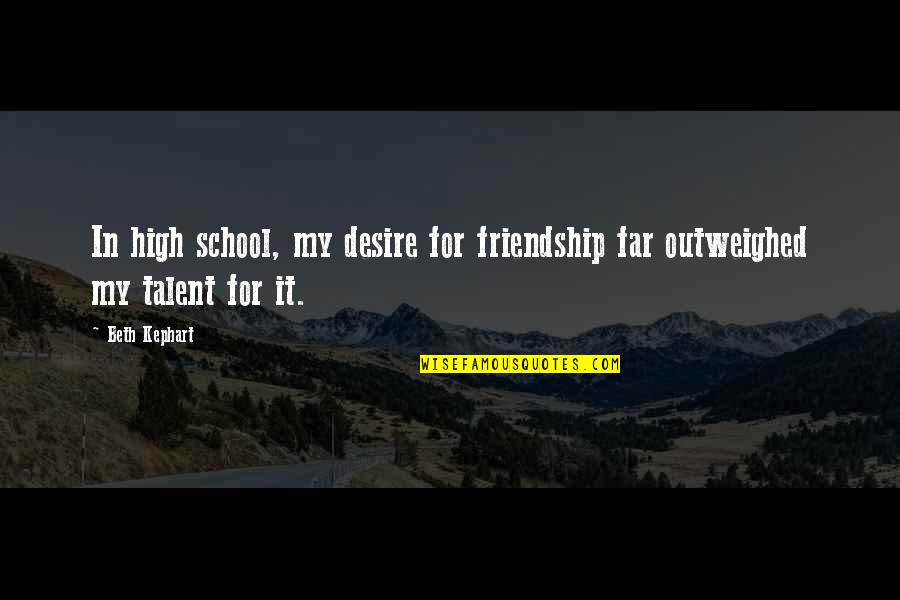 In high school, my desire for friendship far outweighed my talent for it. —
Beth Kephart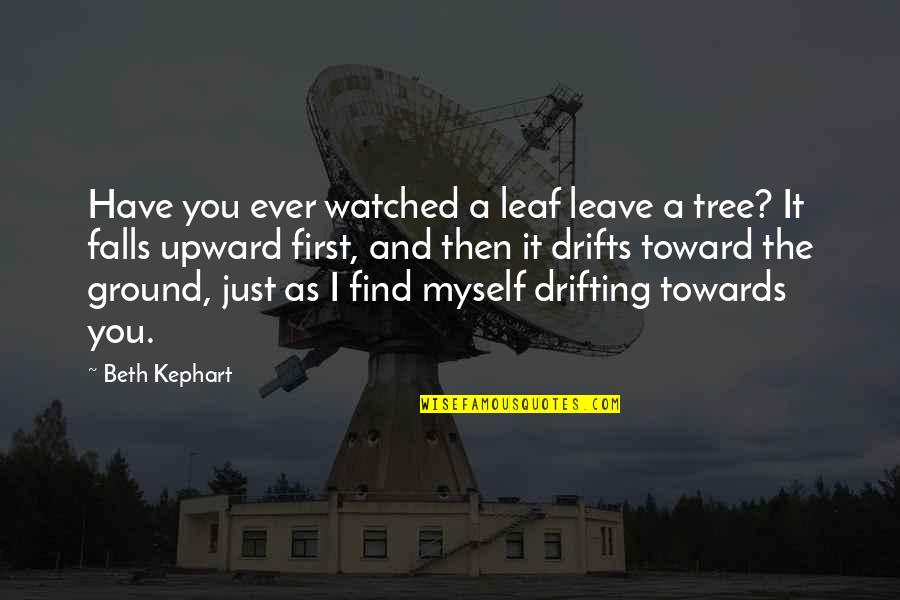 Have you ever watched a leaf leave a tree? It falls upward first, and then it drifts toward the ground, just as I find myself drifting towards you. —
Beth Kephart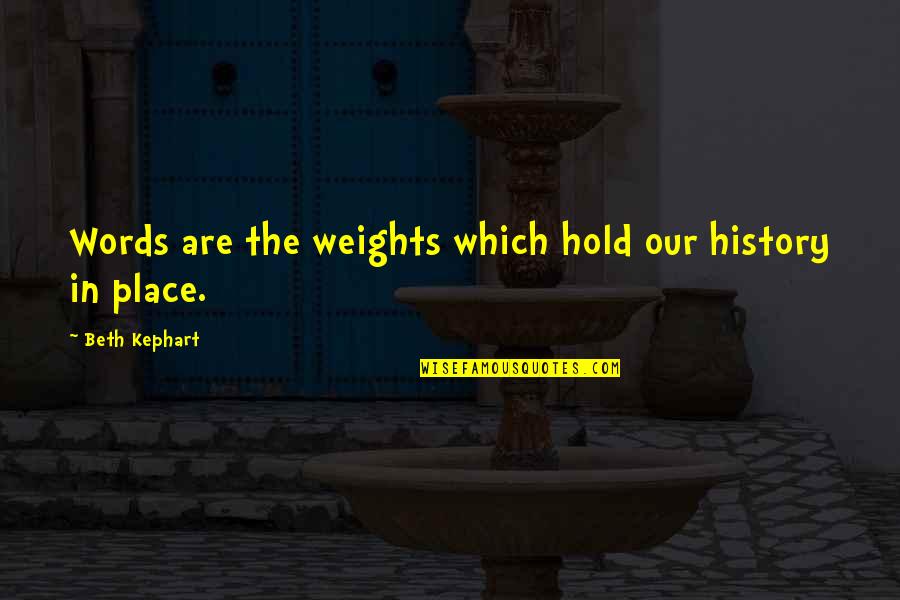 Words are the weights which hold our history in place. —
Beth Kephart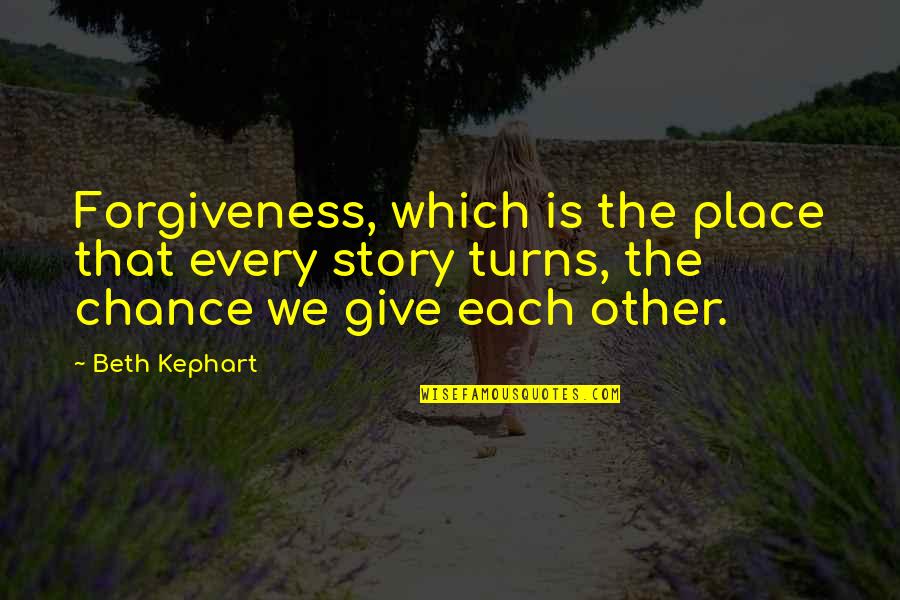 Forgiveness, which is the place that every story turns, the chance we give each other. —
Beth Kephart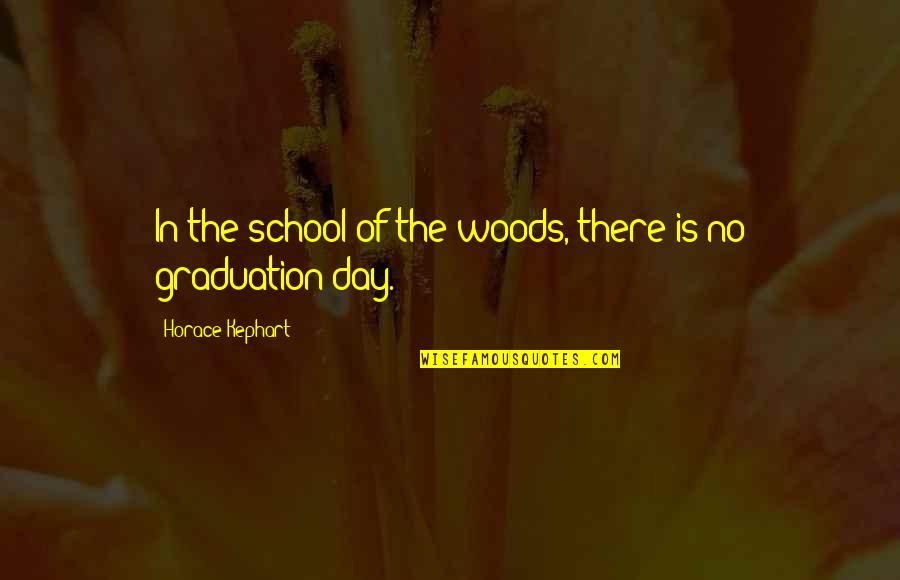 In the school of the woods, there is no graduation day. —
Horace Kephart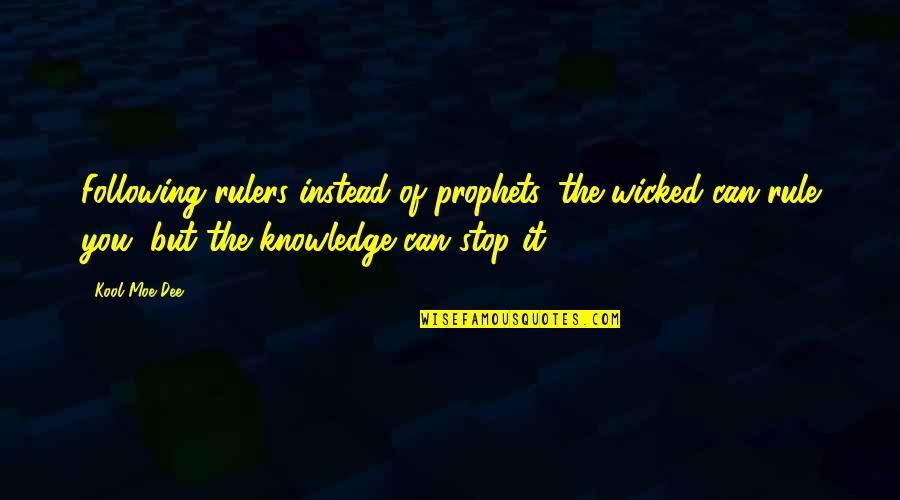 Following rulers instead of prophets, the wicked can rule you, but the knowledge can stop it. —
Kool Moe Dee