Keeping Our Promises Quotes
Collection of top 29 famous quotes about Keeping Our Promises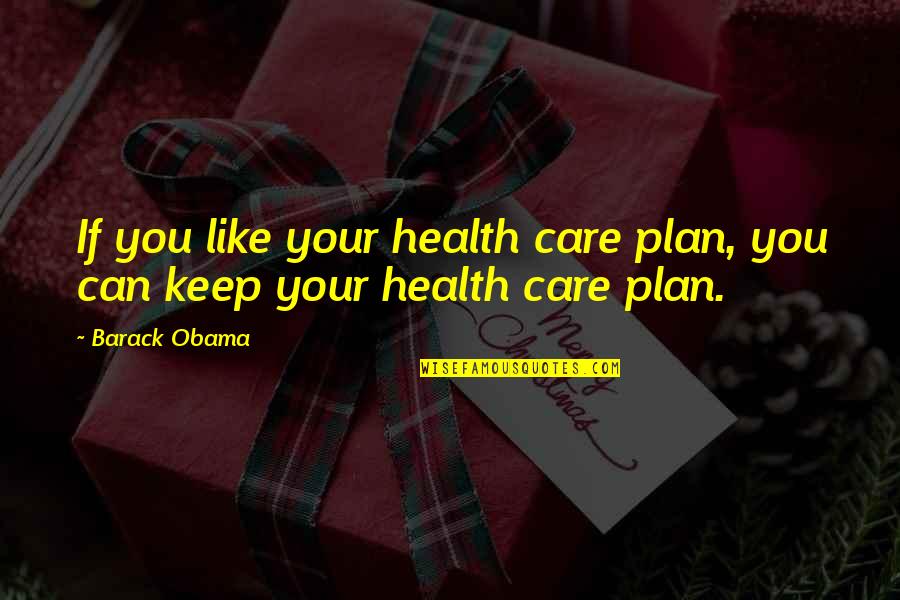 If you like your health care plan, you can keep your health care plan.
—
Barack Obama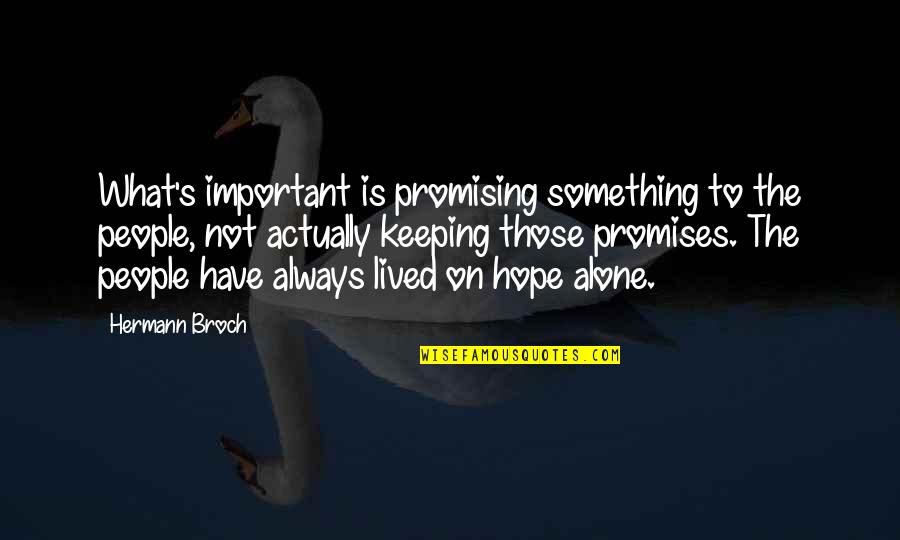 What's important is promising something to the people, not actually keeping those promises. The people have always lived on hope alone.
—
Hermann Broch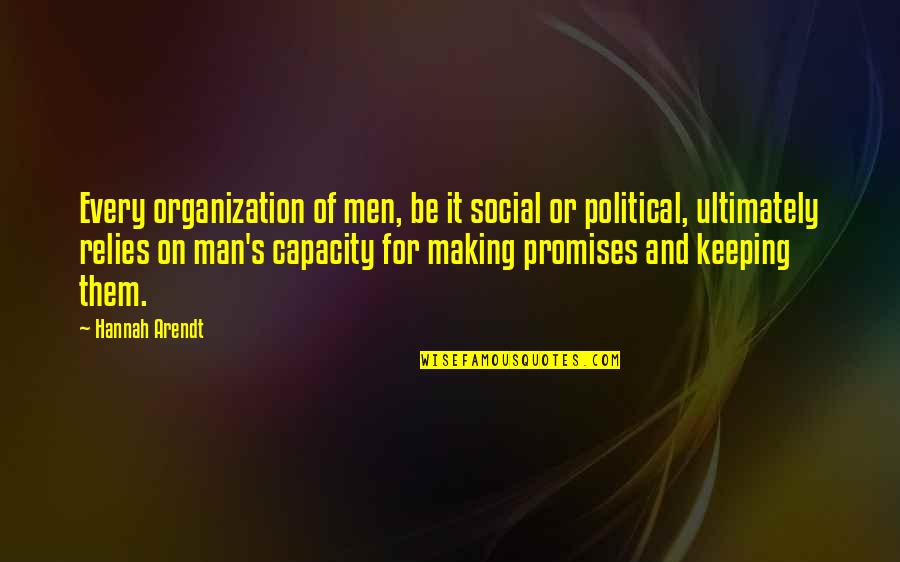 Every organization of men, be it social or political, ultimately relies on man's capacity for making promises and keeping them.
—
Hannah Arendt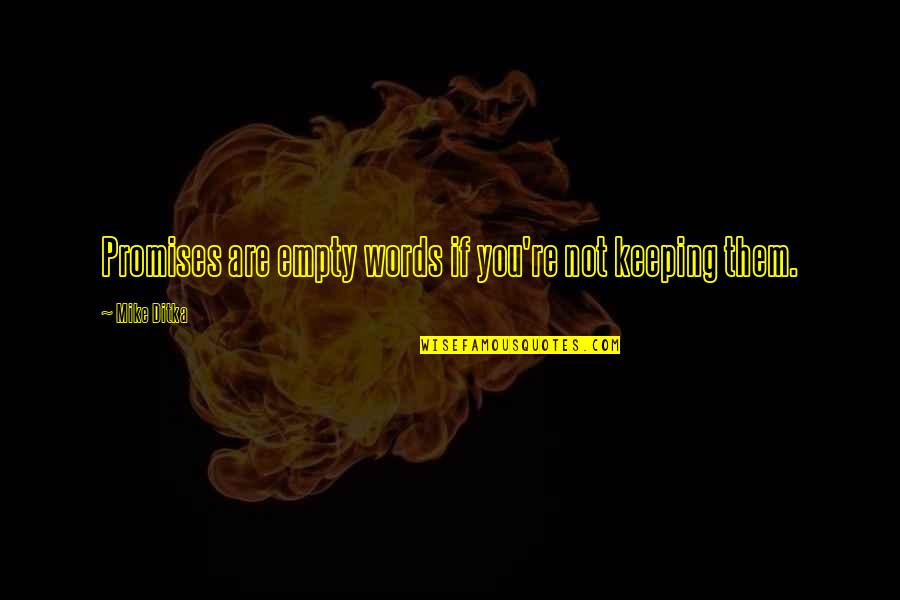 Promises are empty words if you're not keeping them.
—
Mike Ditka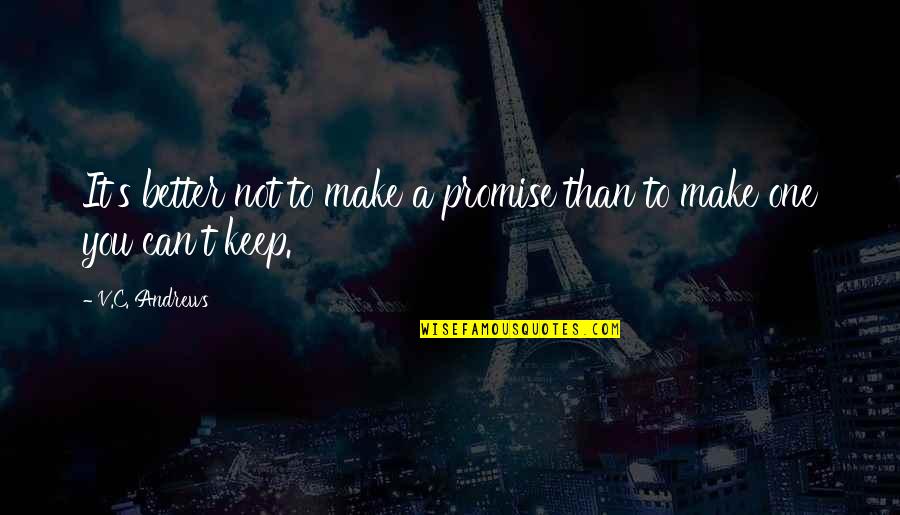 It's better not to make a promise than to make one you can't keep.
—
V.C. Andrews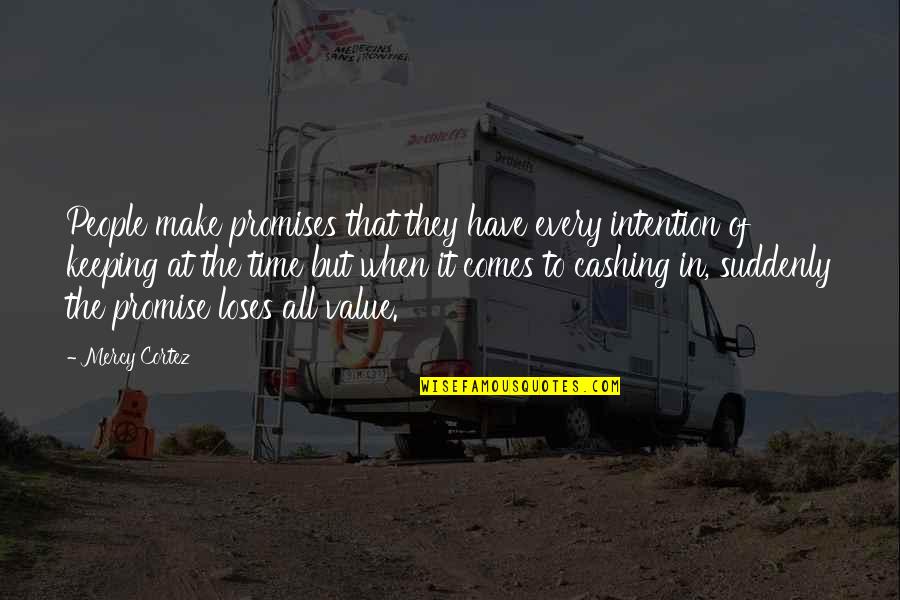 People make promises that they have every intention of keeping at the time but when it comes to cashing in, suddenly the promise loses all value.
—
Mercy Cortez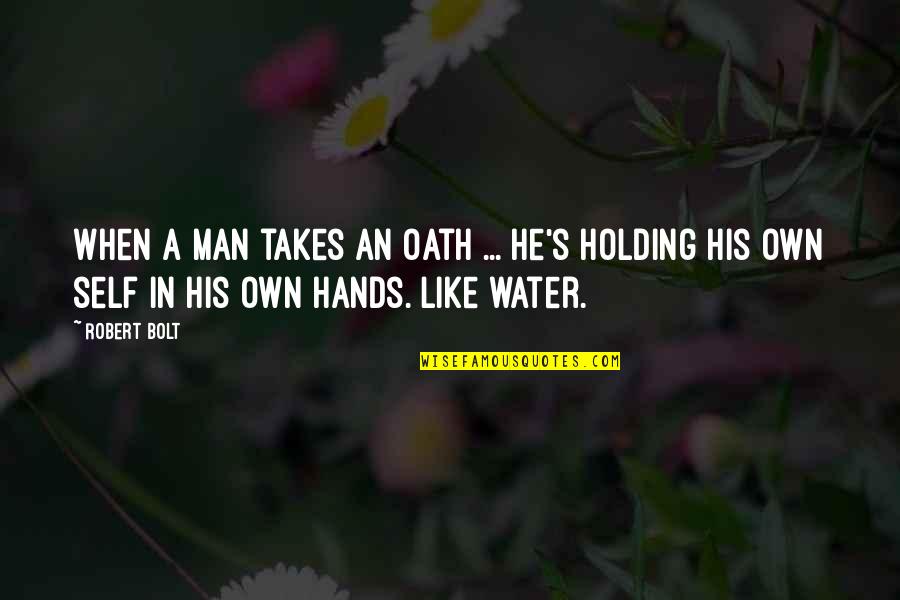 When a man takes an oath ... he's holding his own self in his own hands. Like water.
—
Robert Bolt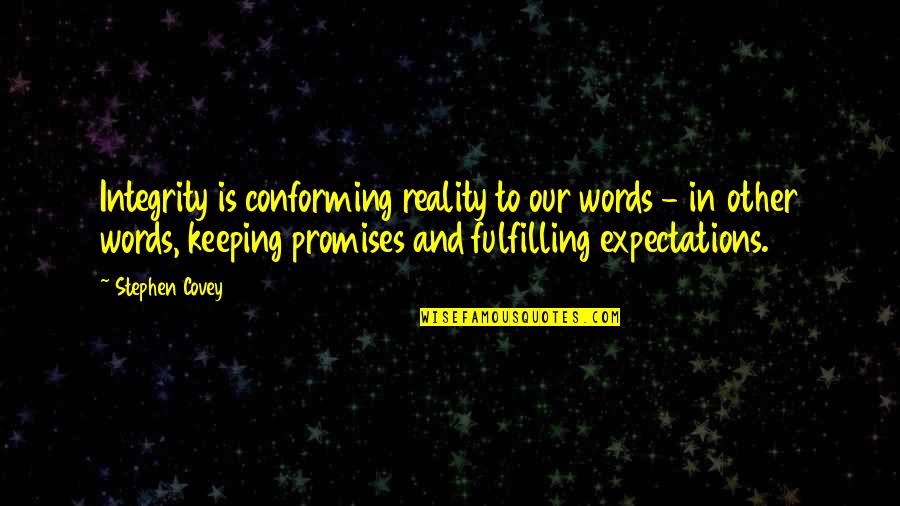 Integrity is conforming reality to our words - in other words, keeping promises and fulfilling expectations.
—
Stephen Covey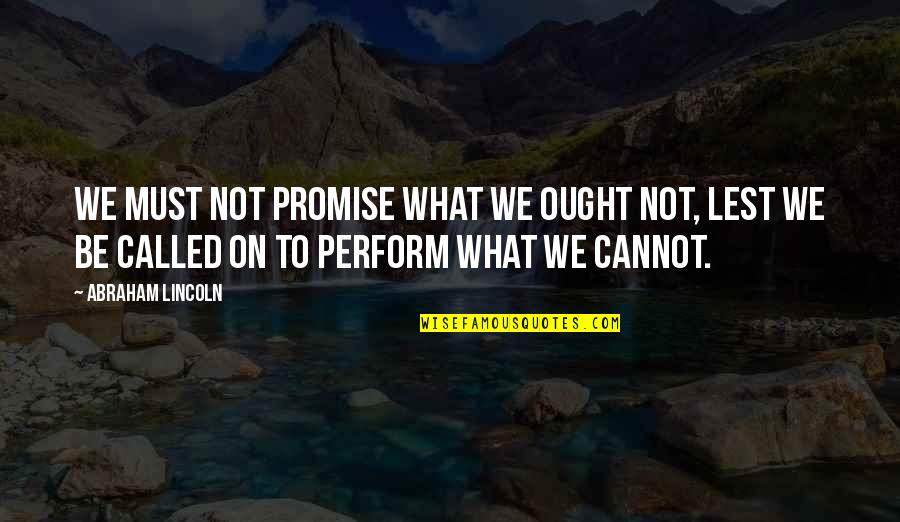 We must not promise what we ought not, lest we be called on to perform what we cannot.
—
Abraham Lincoln
If being recalled is the price for keeping one's promises, then so be it.
—
Russell Pearce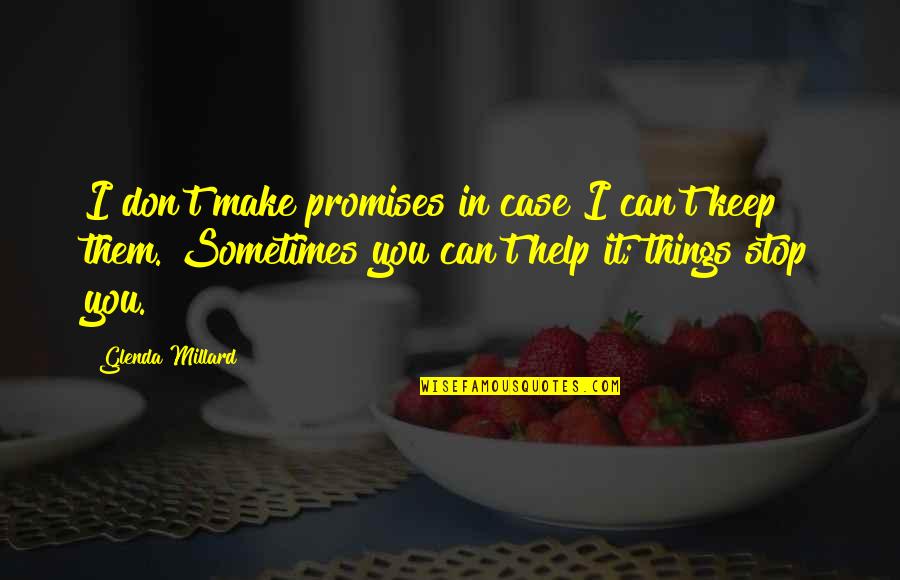 I don't make promises in case I can't keep them. Sometimes you can't help it; things stop you. —
Glenda Millard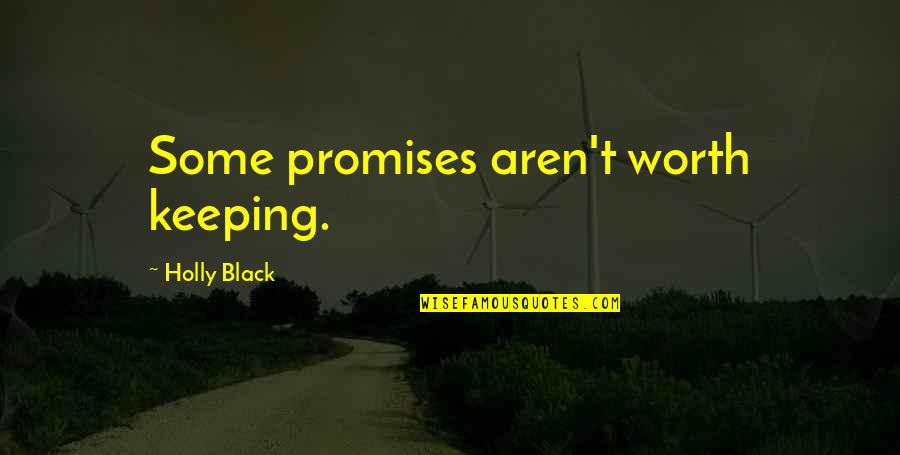 Some promises aren't worth keeping. —
Holly Black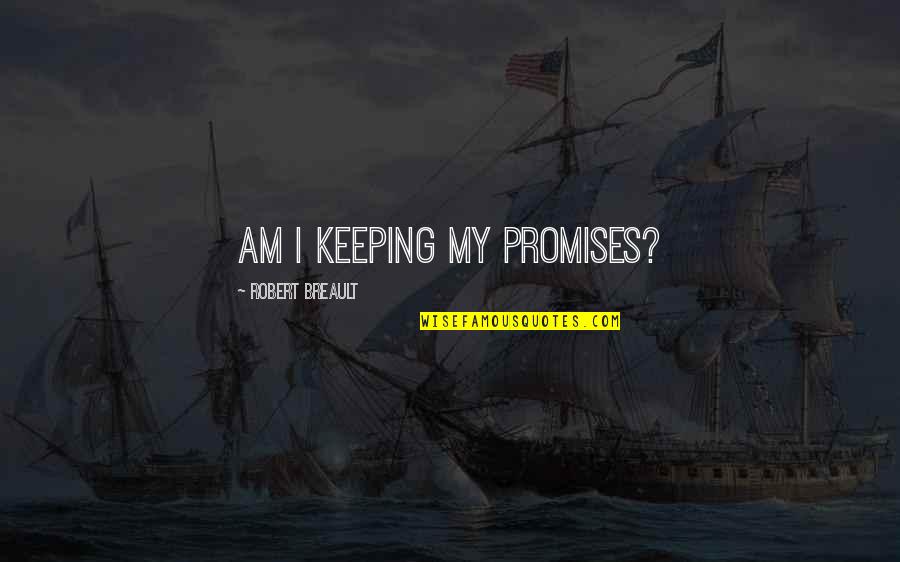 Am I keeping my promises? —
Robert Breault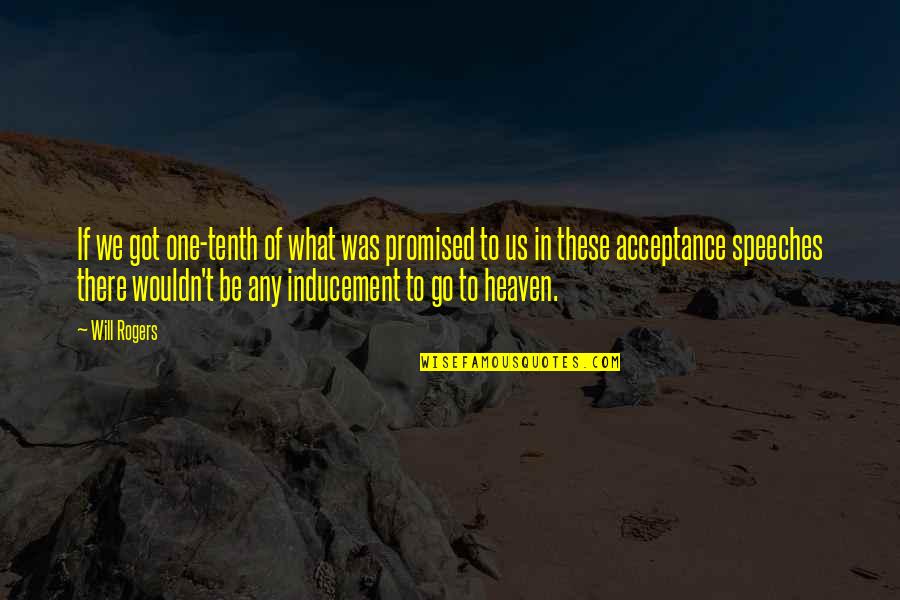 If we got one-tenth of what was promised to us in these acceptance speeches there wouldn't be any inducement to go to heaven. —
Will Rogers
When a man repeats a promise again and again, he means to fail you. —
Edmund Fuller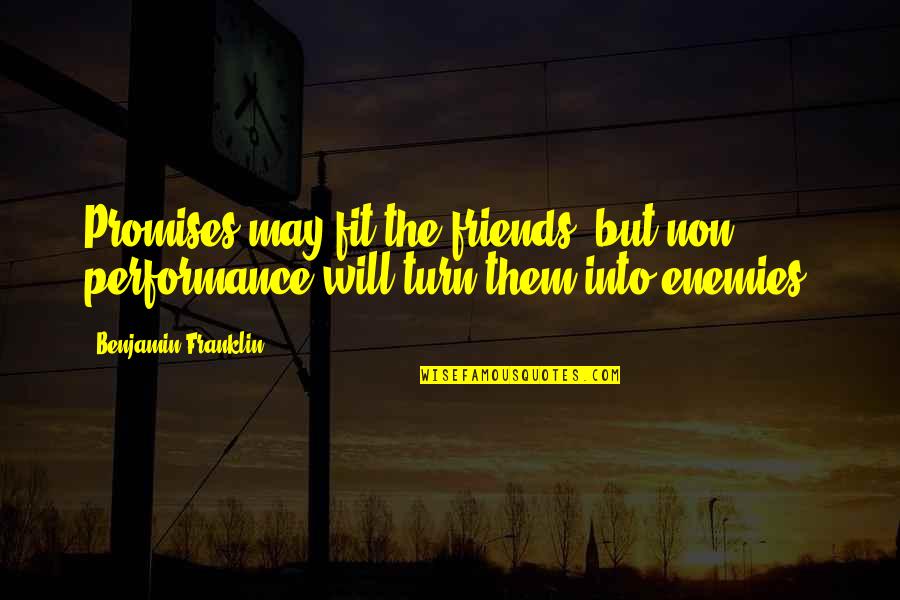 Promises may fit the friends, but non performance will turn them into enemies. —
Benjamin Franklin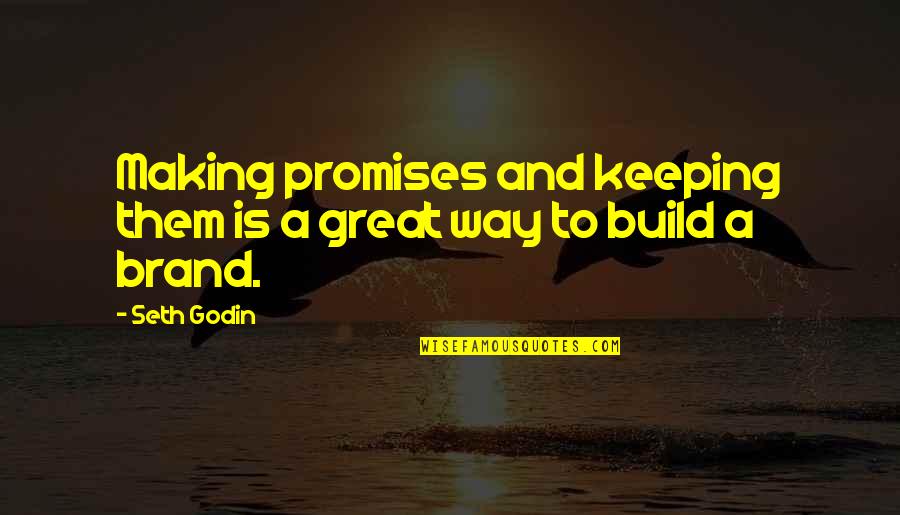 Making promises and keeping them is a great way to build a brand. —
Seth Godin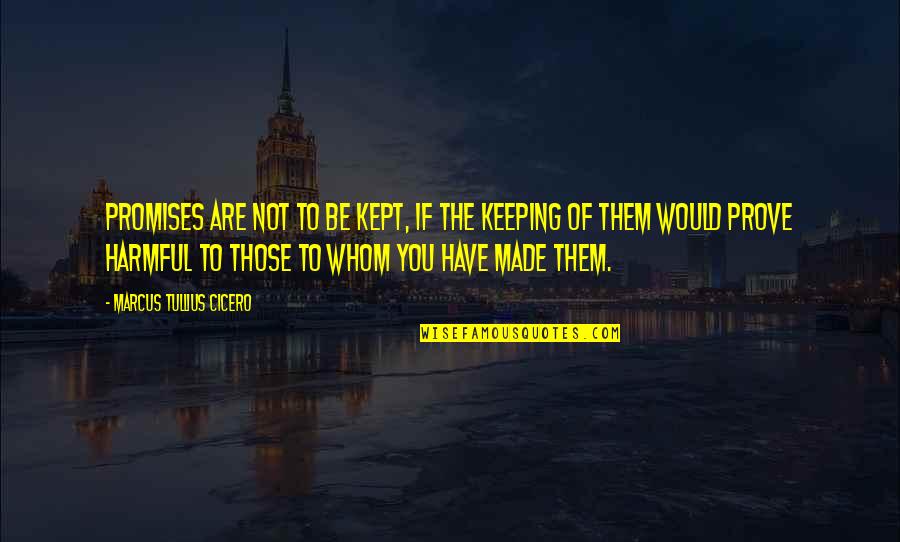 Promises are not to be kept, if the keeping of them would prove harmful to those to whom you have made them. —
Marcus Tullius Cicero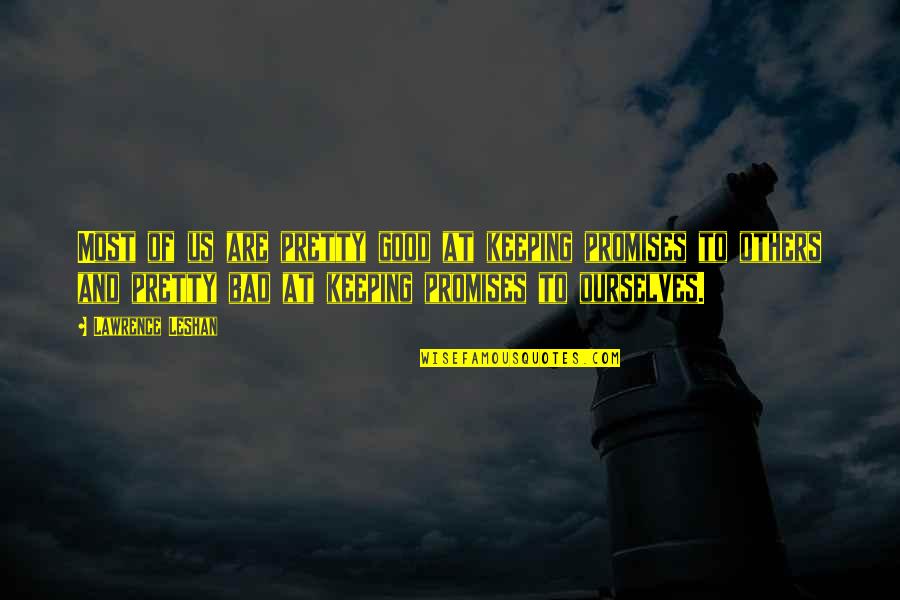 Most of us are pretty good at keeping promises to others and pretty bad at keeping promises to ourselves. —
Lawrence LeShan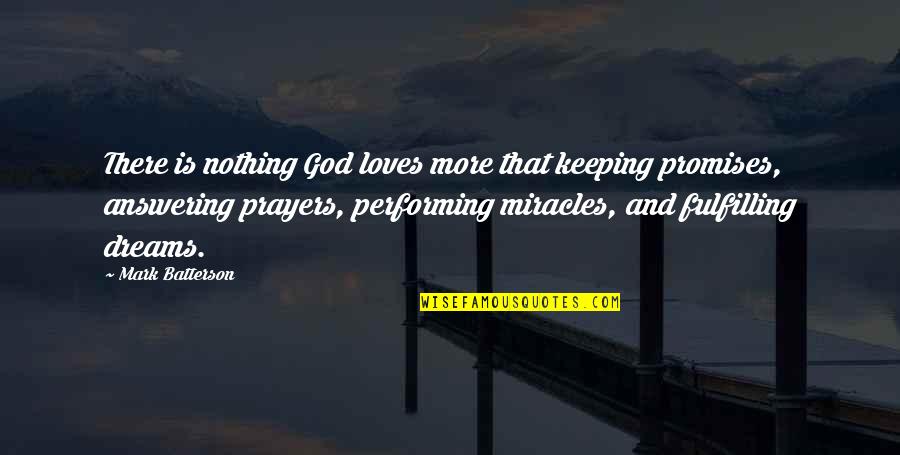 There is nothing God loves more that keeping promises, answering prayers, performing miracles, and fulfilling dreams. —
Mark Batterson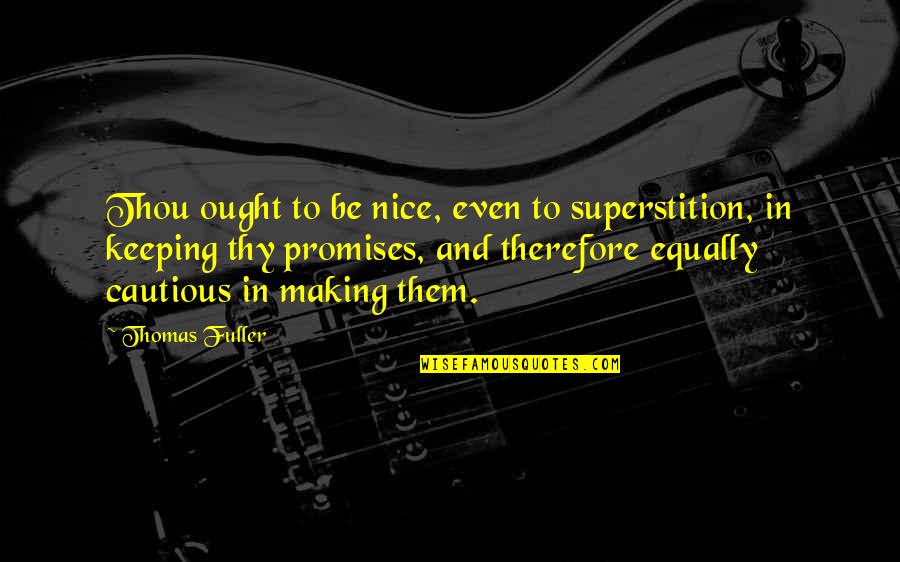 Thou ought to be nice, even to superstition, in keeping thy promises, and therefore equally cautious in making them. —
Thomas Fuller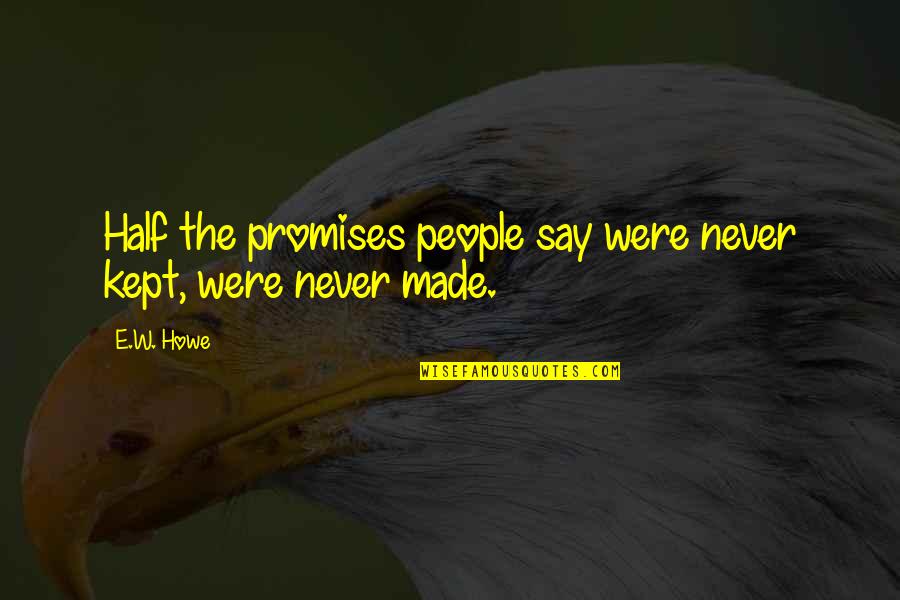 Half the promises people say were never kept, were never made. —
E.W. Howe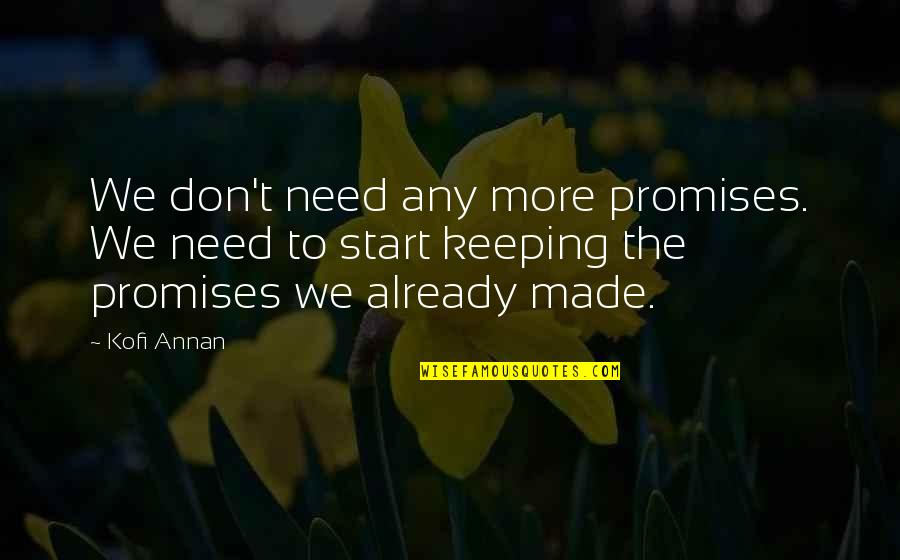 We don't need any more promises. We need to start keeping the promises we already made. —
Kofi Annan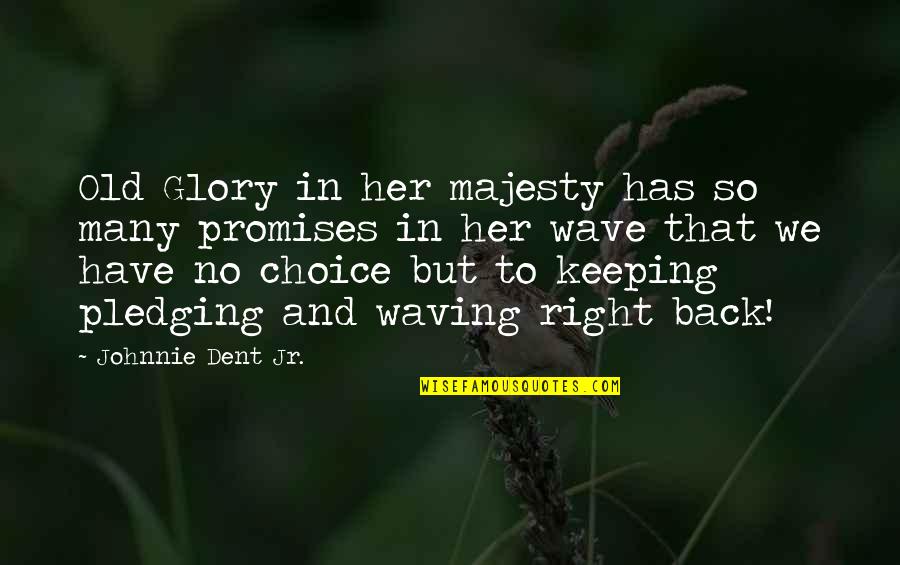 Old Glory in her majesty has so many promises in her wave that we have no choice but to keeping pledging and waving right back! —
Johnnie Dent Jr.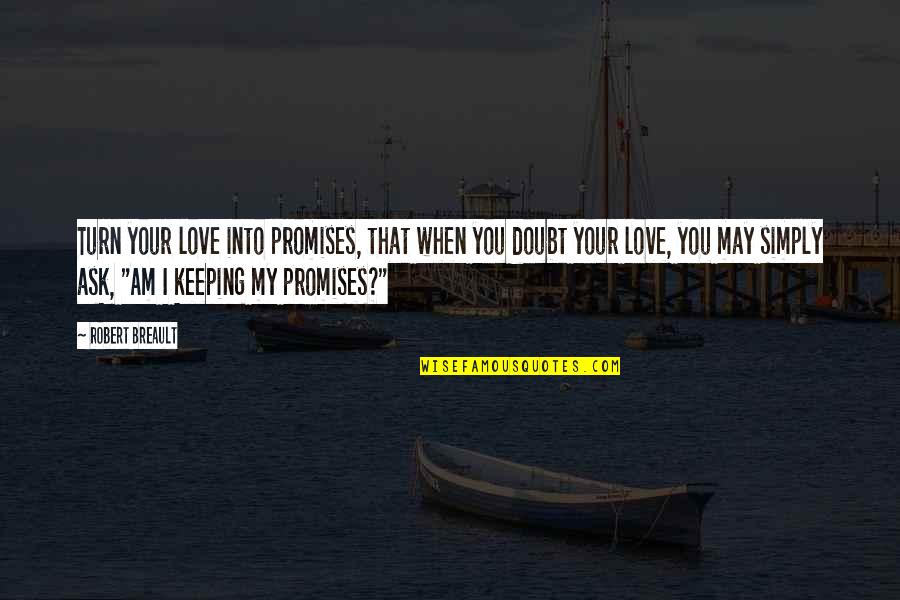 Turn your love into promises, that when you doubt your love, you may simply ask, "Am I keeping my promises?" —
Robert Breault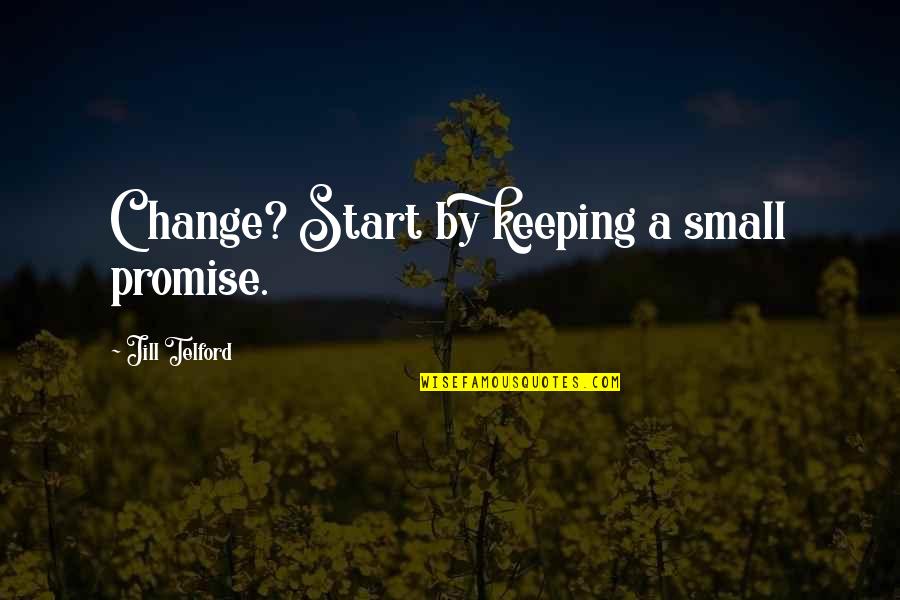 Change? Start by keeping a small promise. —
Jill Telford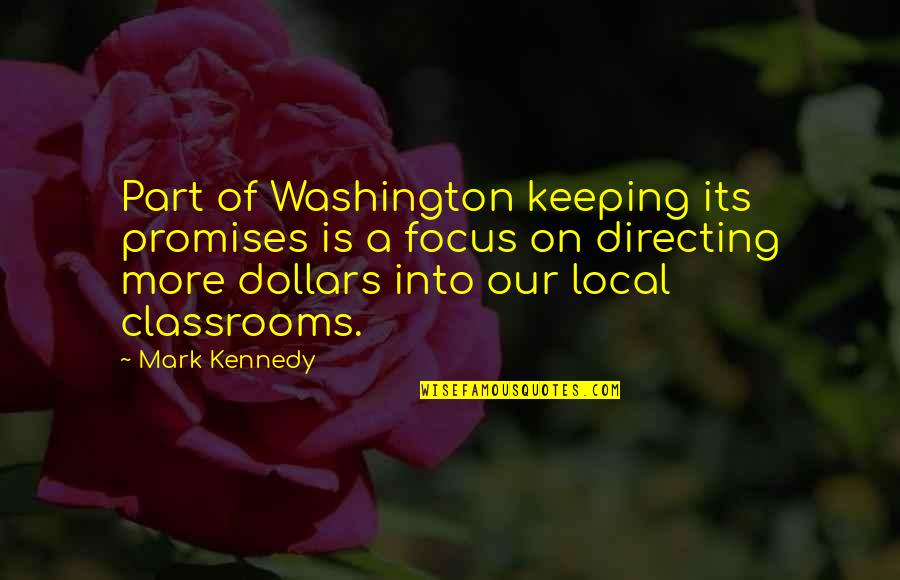 Part of Washington keeping its promises is a focus on directing more dollars into our local classrooms. —
Mark Kennedy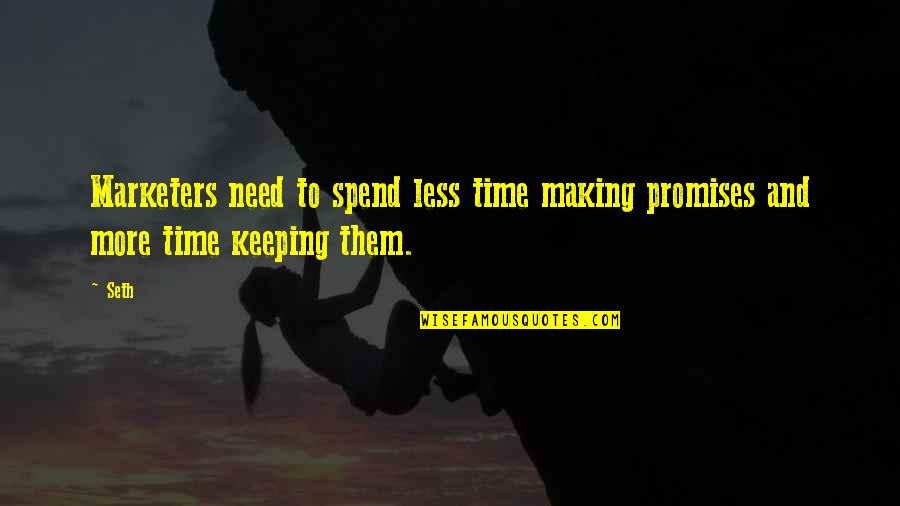 Marketers need to spend less time making promises and more time keeping them. —
Seth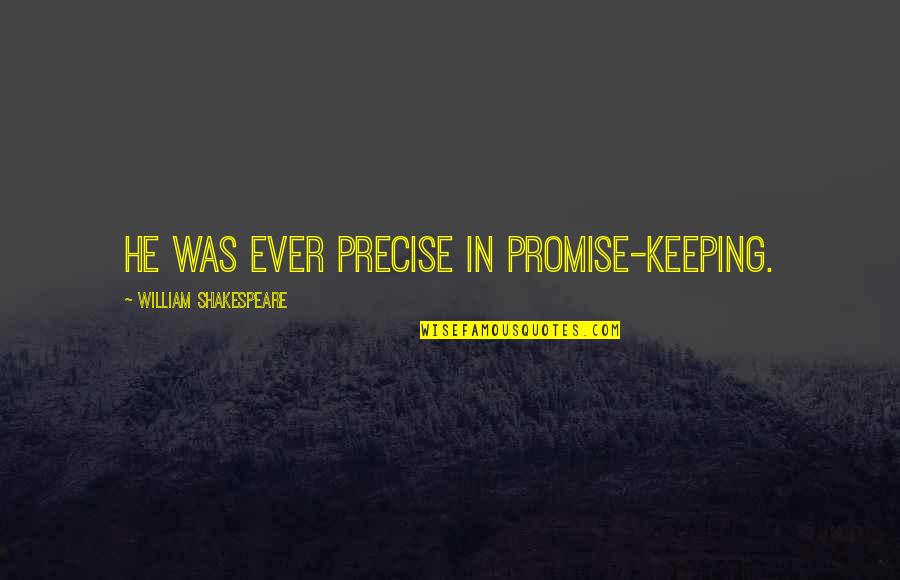 He was ever precise in promise-keeping. —
William Shakespeare