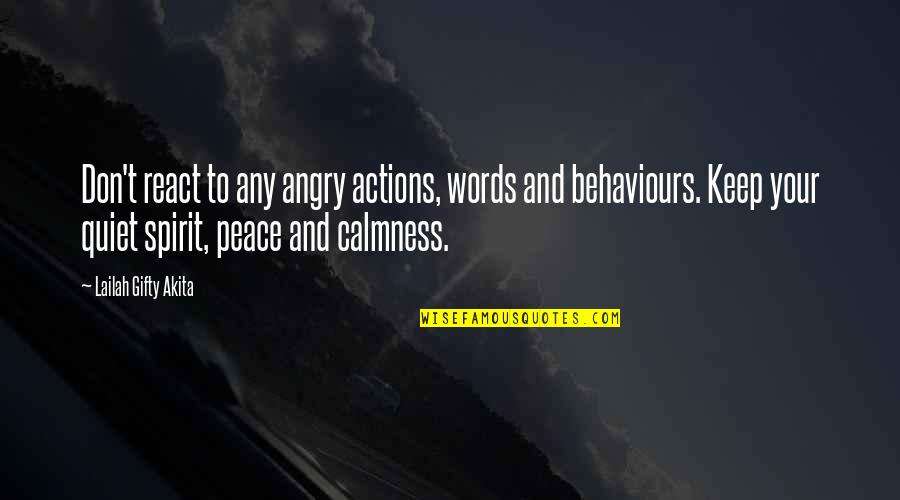 Don't react to any angry actions, words and behaviours. Keep your quiet spirit, peace and calmness.
—
Lailah Gifty Akita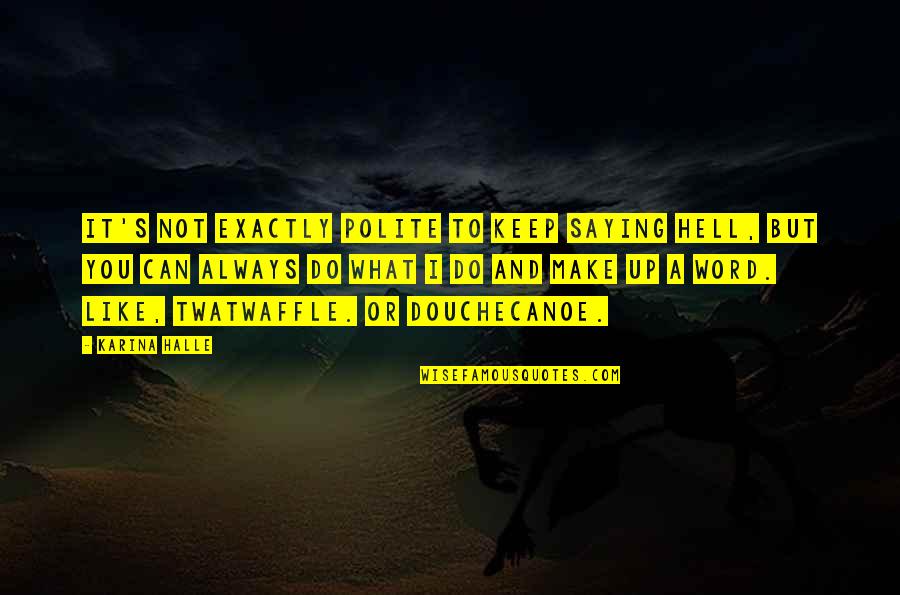 It's not exactly polite to keep saying hell, but you can always do what I do and make up a word. Like, twatwaffle. Or douchecanoe.
—
Karina Halle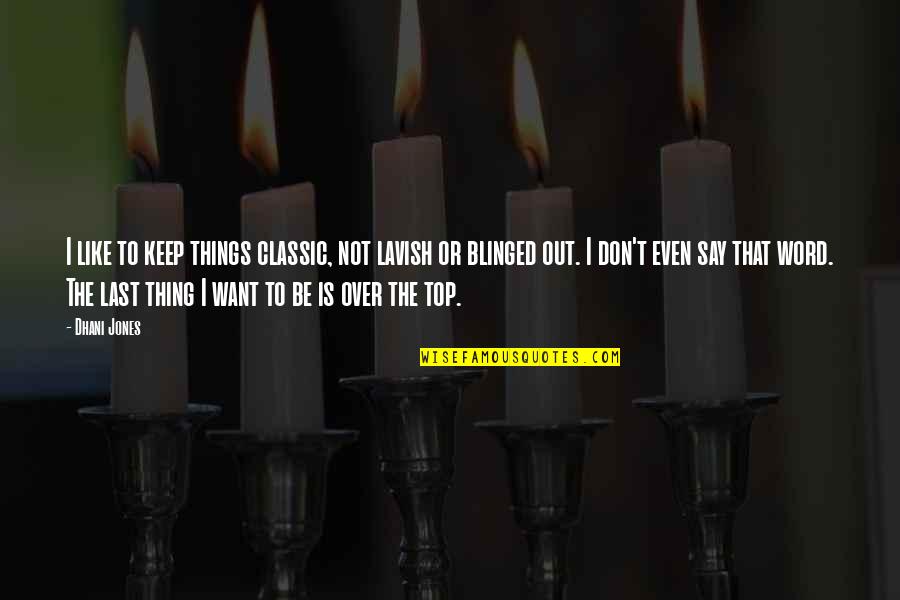 I like to keep things classic, not lavish or blinged out. I don't even say that word. The last thing I want to be is over the top.
—
Dhani Jones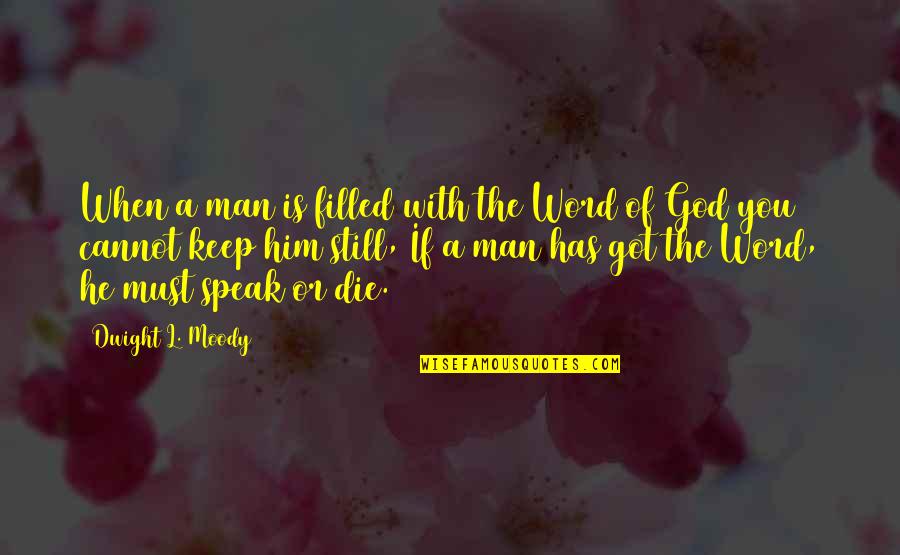 When a man is filled with the Word of God you cannot keep him still, If a man has got the Word, he must speak or die.
—
Dwight L. Moody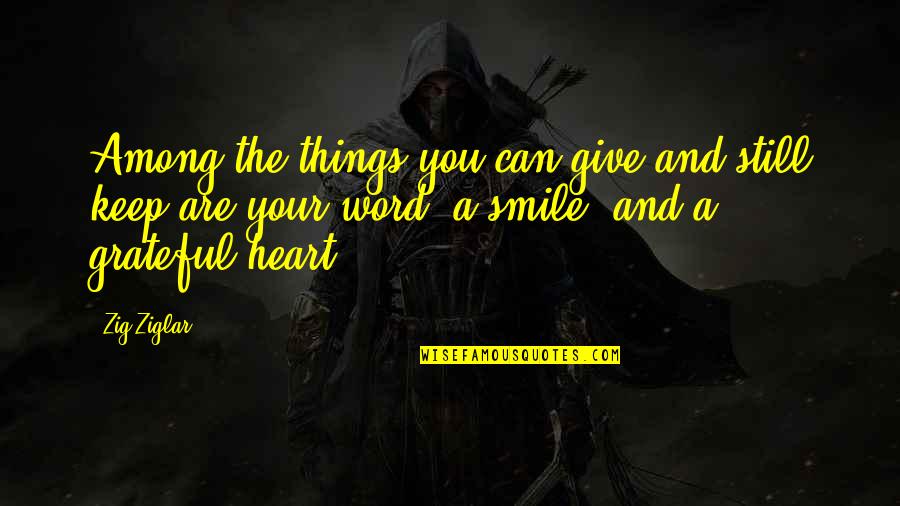 Among the things you can give and still keep are your word, a smile, and a grateful heart.
—
Zig Ziglar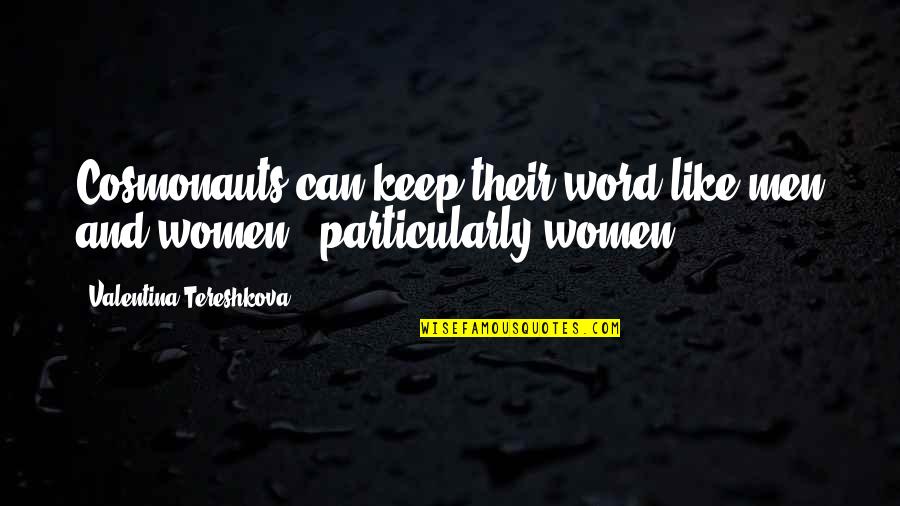 Cosmonauts can keep their word like men and women - particularly women.
—
Valentina Tereshkova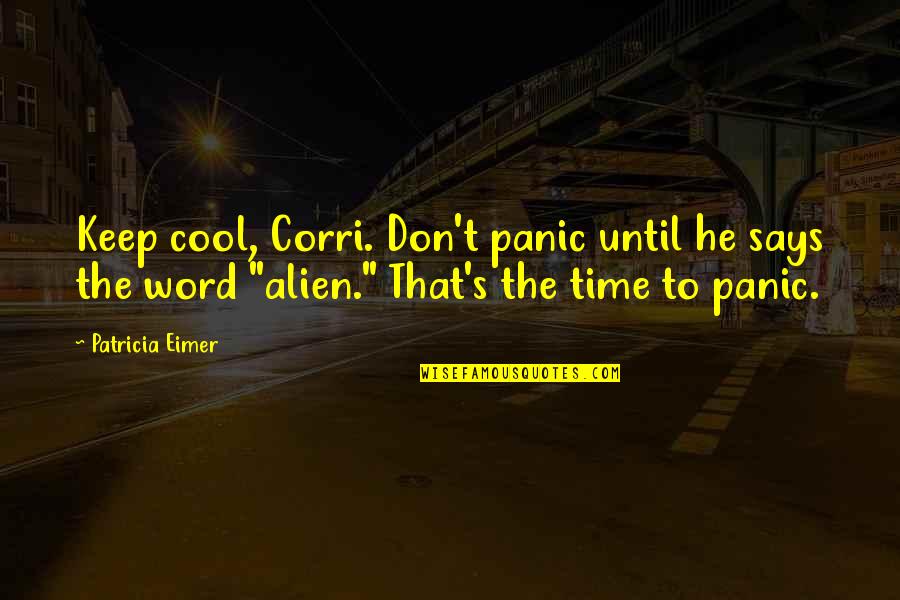 Keep cool, Corri. Don't panic until he says the word "alien." That's the time to panic.
—
Patricia Eimer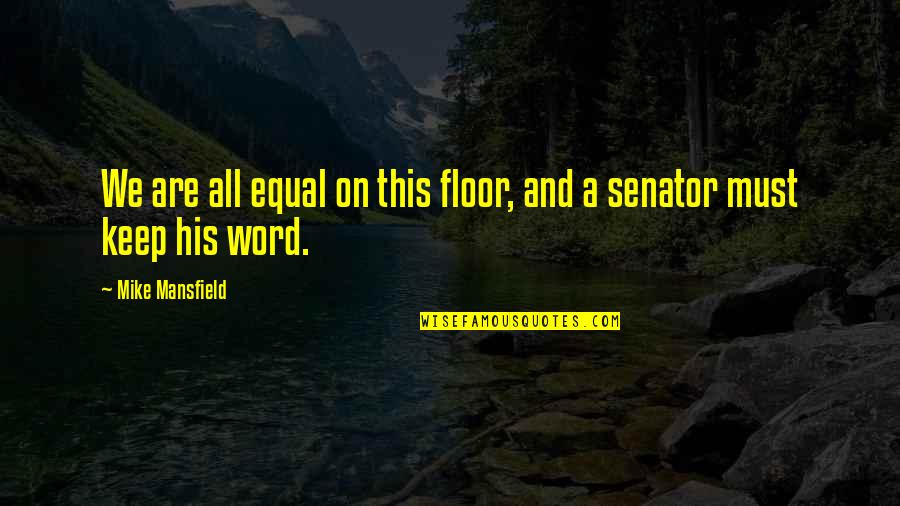 We are all equal on this floor, and a senator must keep his word.
—
Mike Mansfield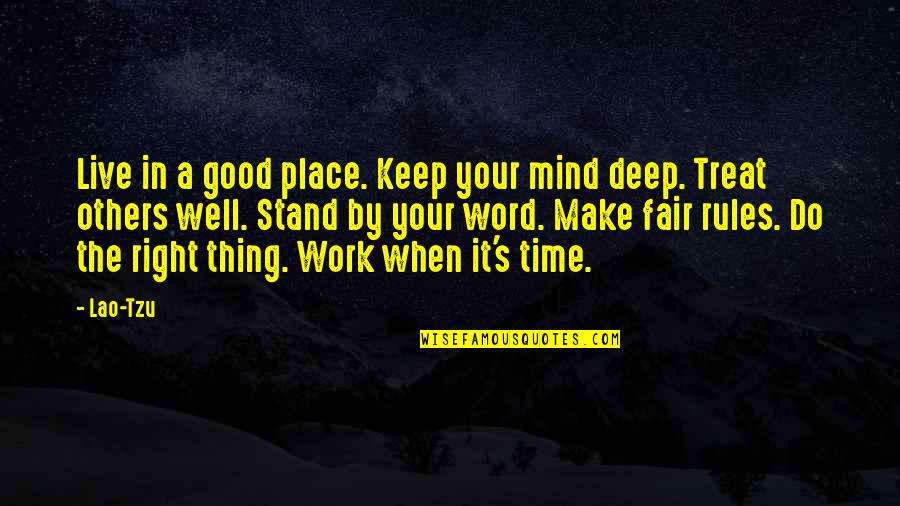 Live in a good place. Keep your mind deep. Treat others well. Stand by your word. Make fair rules. Do the right thing. Work when it's time.
—
Lao-Tzu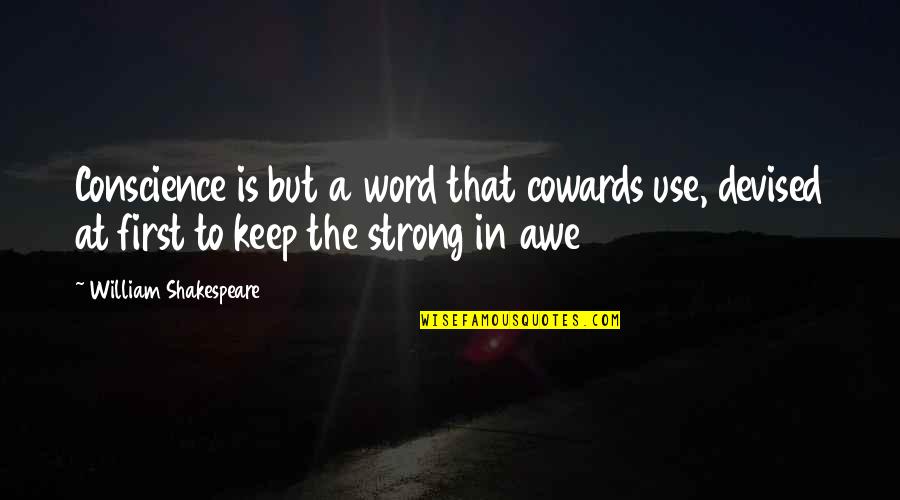 Conscience is but a word that cowards use, devised at first to keep the strong in awe
—
William Shakespeare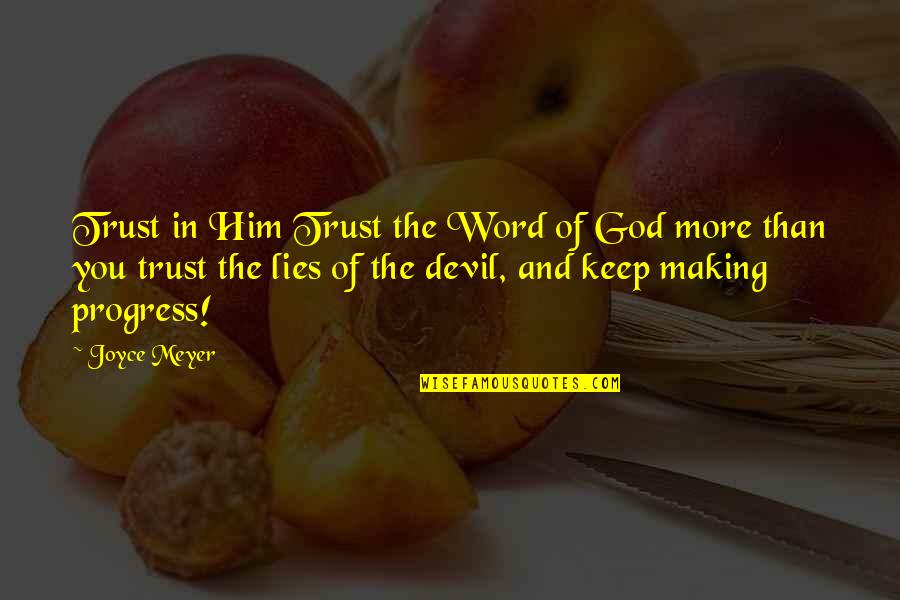 Trust in Him Trust the Word of God more than you trust the lies of the devil, and keep making progress!
—
Joyce Meyer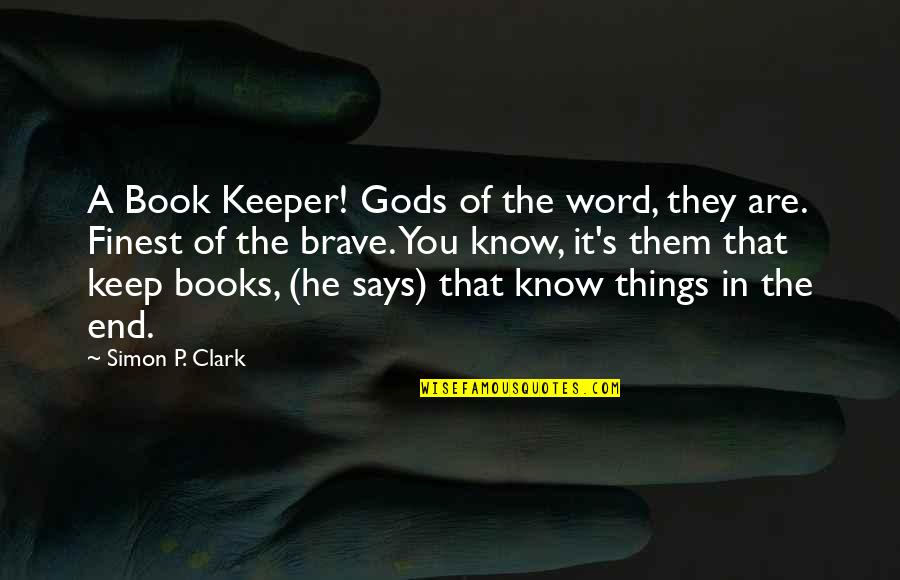 A Book Keeper! Gods of the word, they are. Finest of the brave. You know, it's them that keep books, (he says) that know things in the end.
—
Simon P. Clark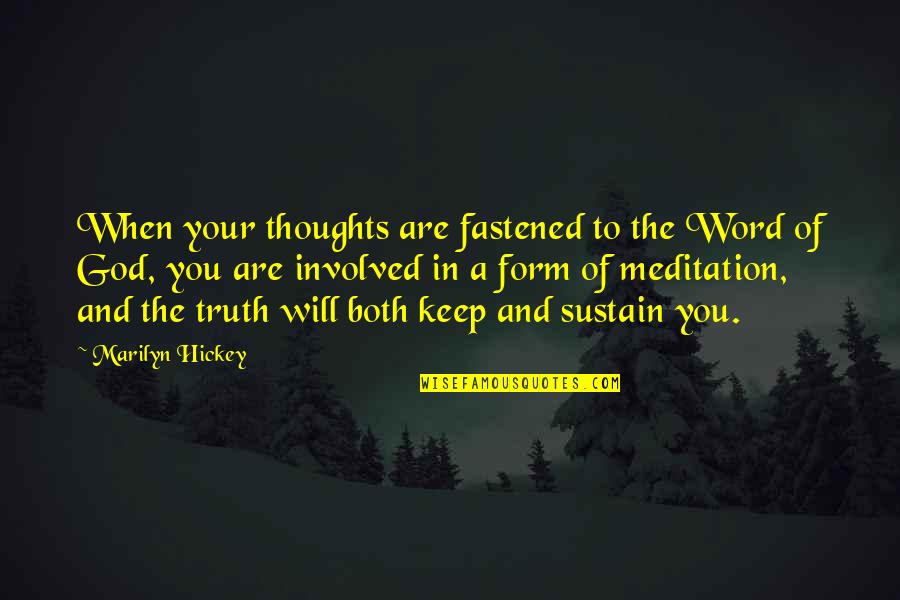 When your thoughts are fastened to the Word of God, you are involved in a form of meditation, and the truth will both keep and sustain you. —
Marilyn Hickey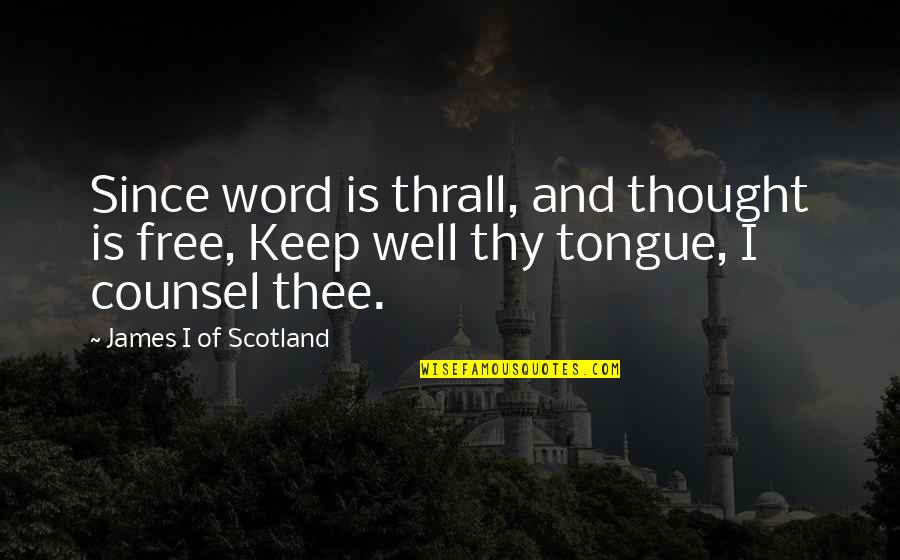 Since word is thrall, and thought is free, Keep well thy tongue, I counsel thee. —
James I Of Scotland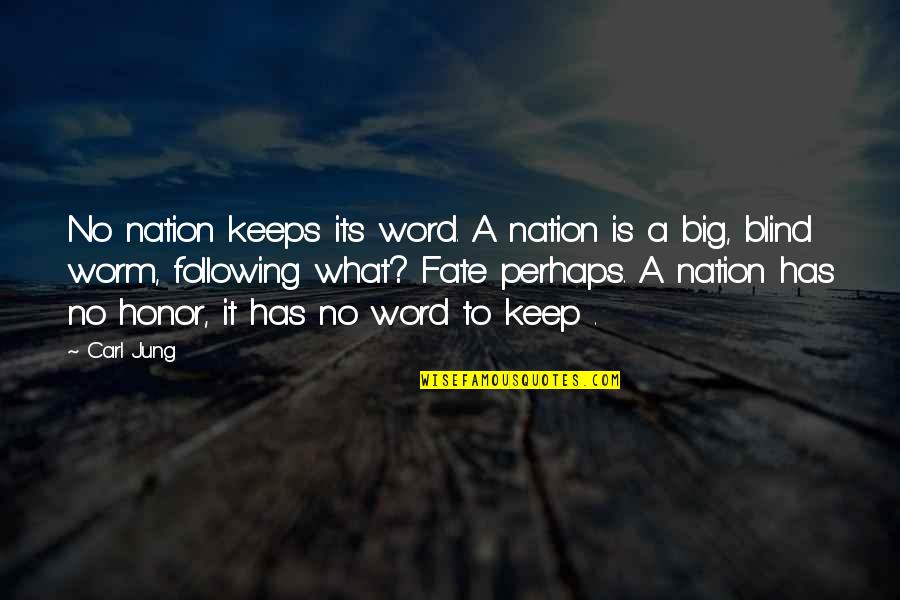 No nation keeps its word. A nation is a big, blind worm, following what? Fate perhaps. A nation has no honor, it has no word to keep . —
Carl Jung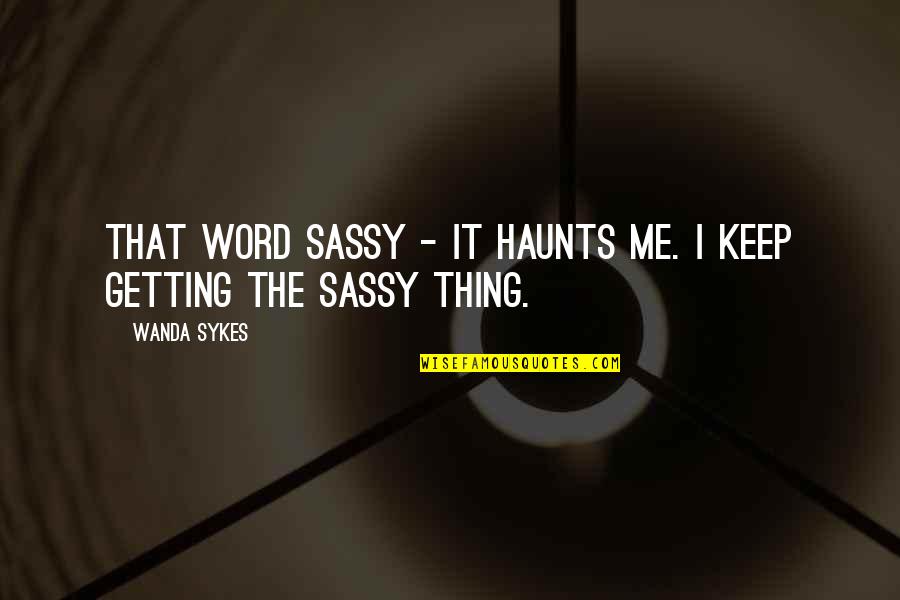 That word sassy - it haunts me. I keep getting the sassy thing. —
Wanda Sykes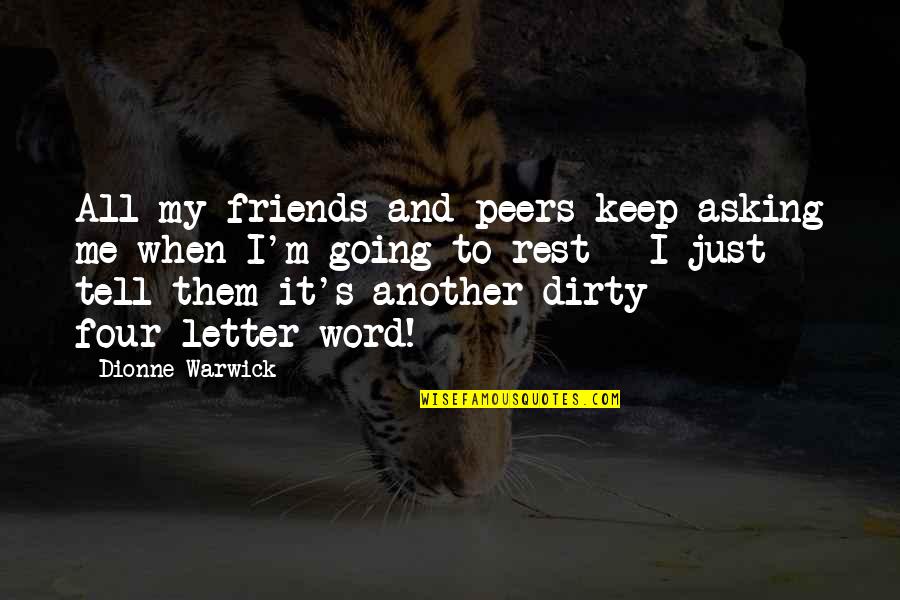 All my friends and peers keep asking me when I'm going to rest - I just tell them it's another dirty four-letter word! —
Dionne Warwick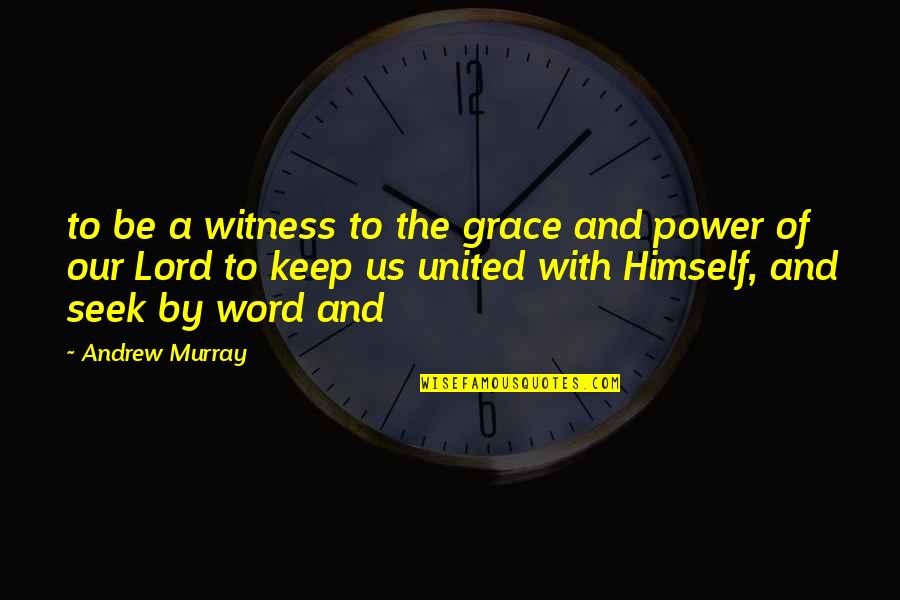 to be a witness to the grace and power of our Lord to keep us united with Himself, and seek by word and —
Andrew Murray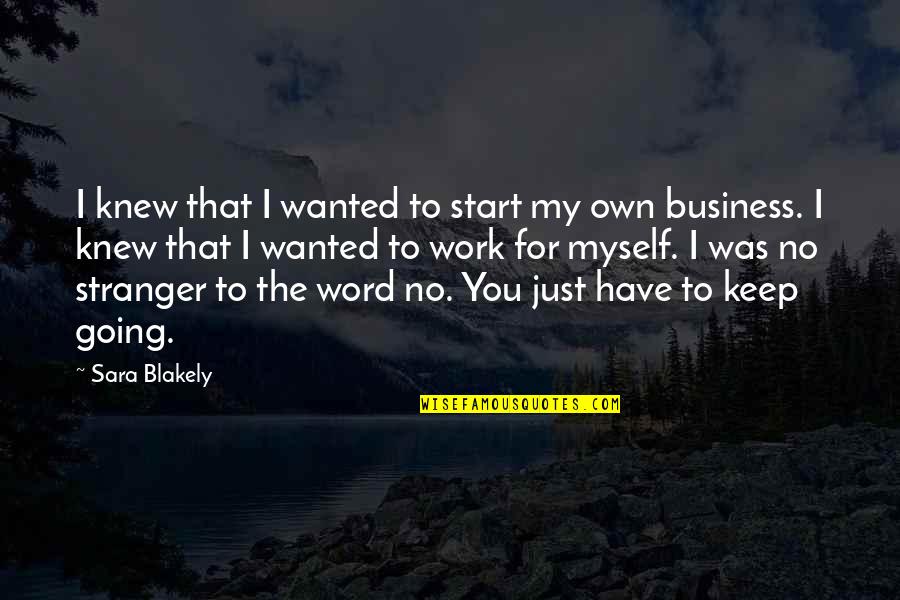 I knew that I wanted to start my own business. I knew that I wanted to work for myself. I was no stranger to the word no. You just have to keep going. —
Sara Blakely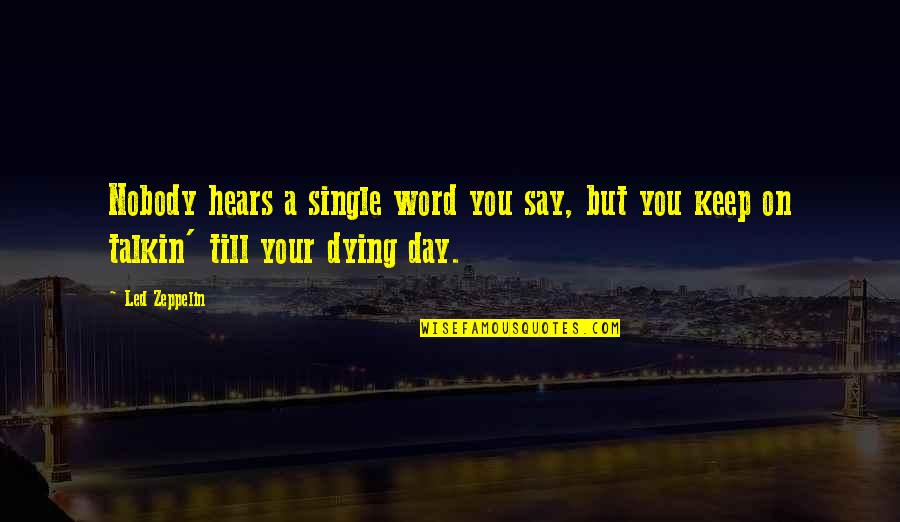 Nobody hears a single word you say, but you keep on talkin' till your dying day. —
Led Zeppelin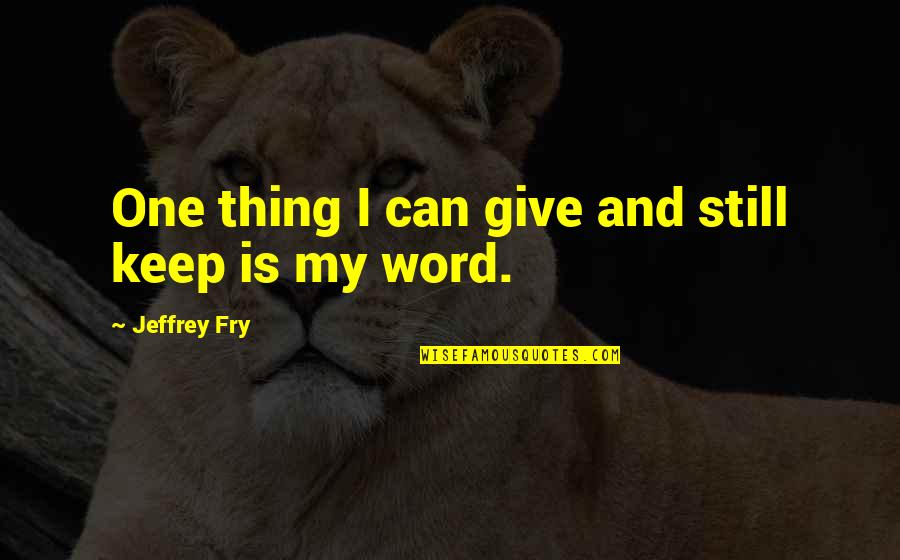 One thing I can give and still keep is my word. —
Jeffrey Fry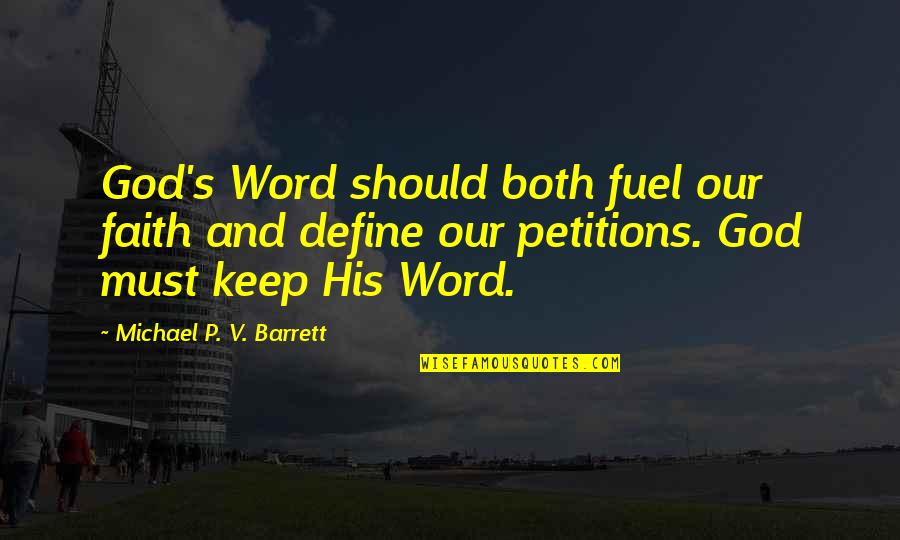 God's Word should both fuel our faith and define our petitions. God must keep His Word. —
Michael P. V. Barrett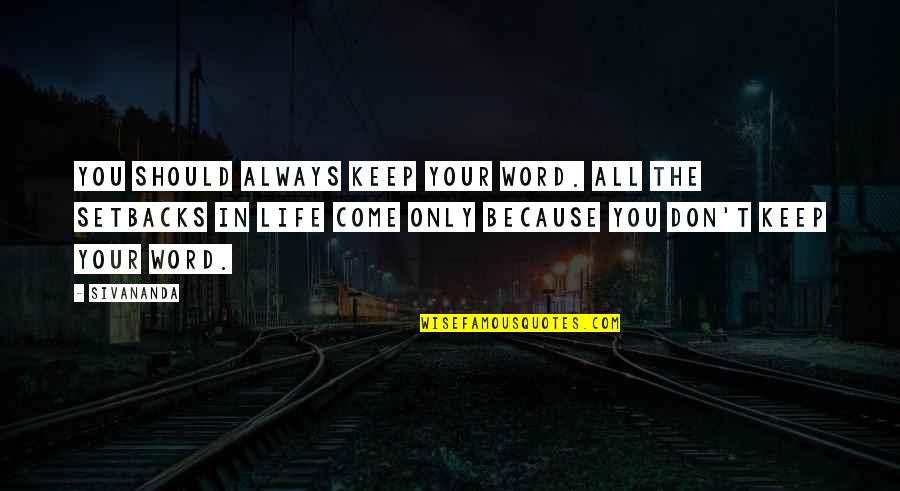 You should always
keep your word
. All the setbacks in life come only because you don't
keep your word
. —
Sivananda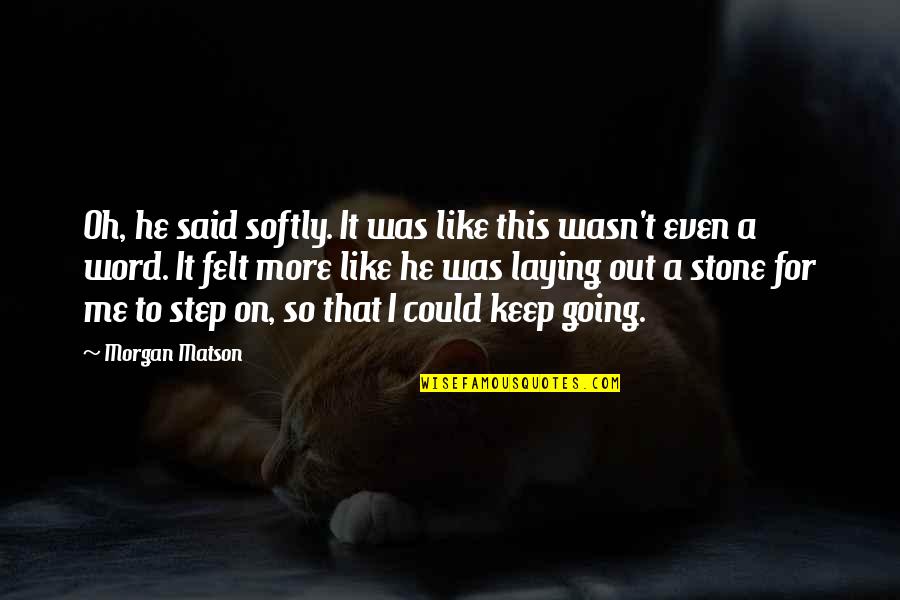 Oh, he said softly. It was like this wasn't even a word. It felt more like he was laying out a stone for me to step on, so that I could keep going. —
Morgan Matson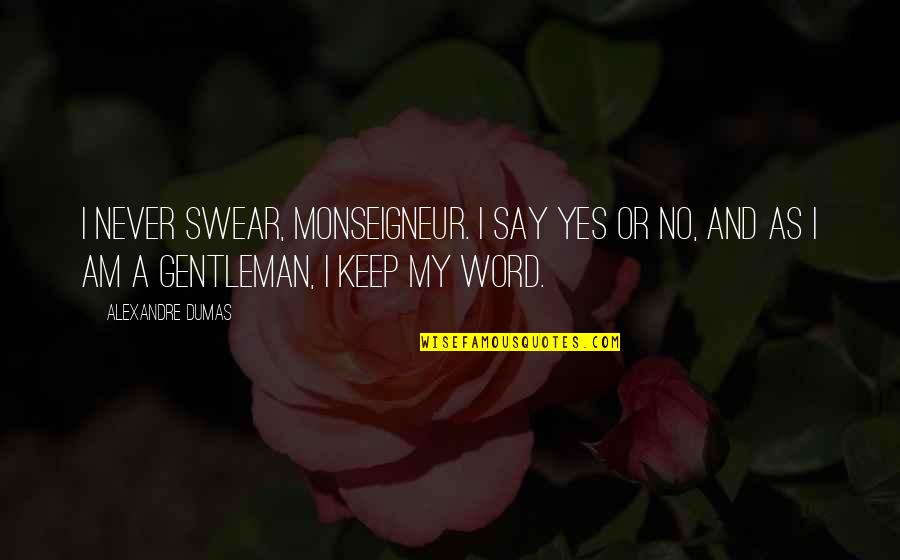 I never swear, Monseigneur. I say Yes or No, and as I am a gentleman, I keep my word. —
Alexandre Dumas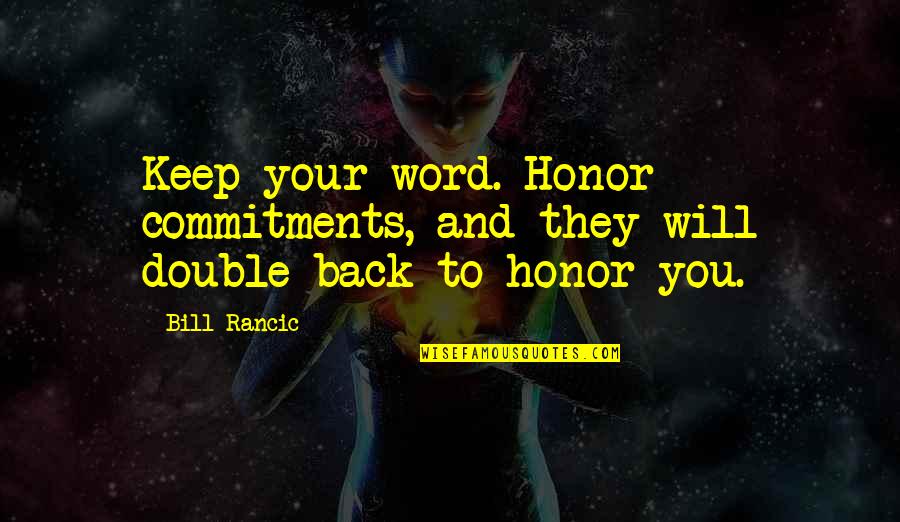 Keep your word
. Honor commitments, and they will double back to honor you. —
Bill Rancic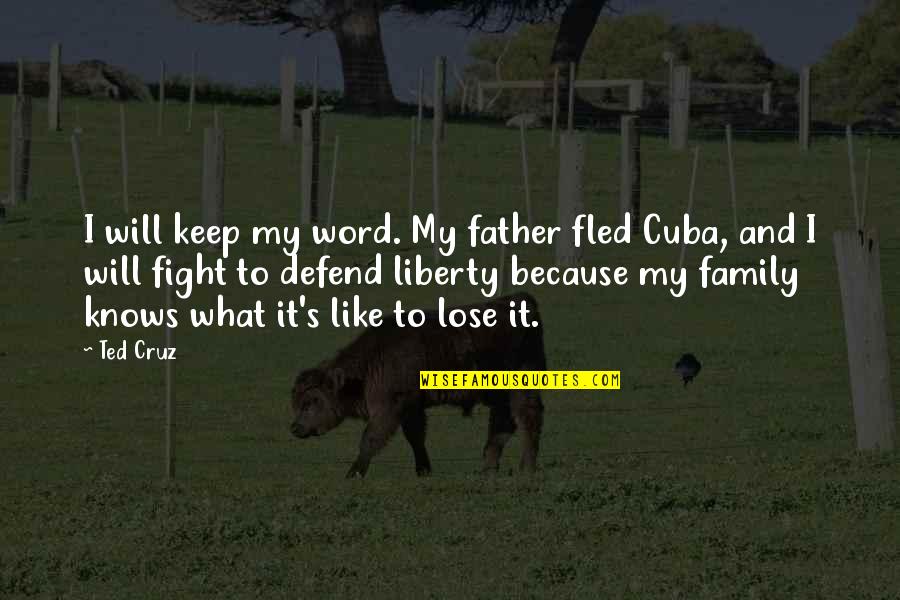 I will keep my word. My father fled Cuba, and I will fight to defend liberty because my family knows what it's like to lose it. —
Ted Cruz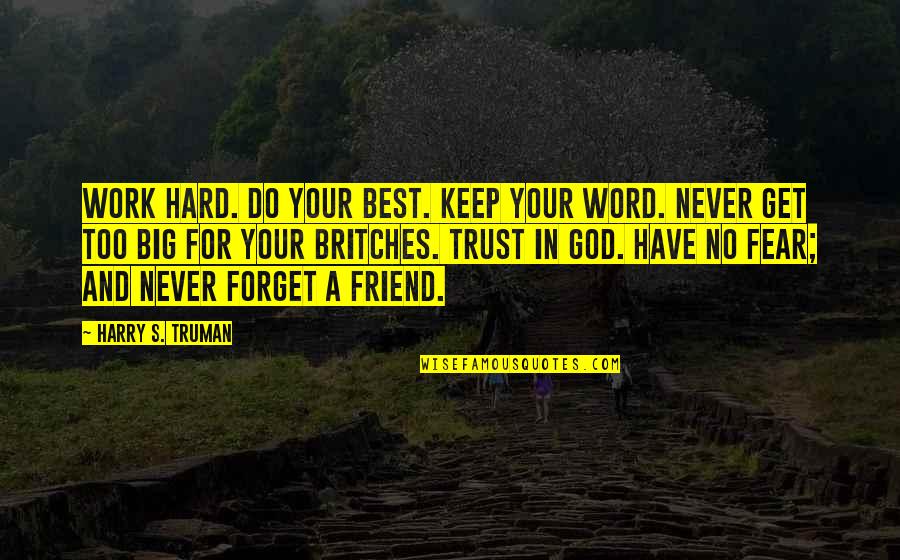 Work Hard. Do your best.
Keep your word
. Never get too big for your britches. Trust in God. Have no fear; and Never forget a friend. —
Harry S. Truman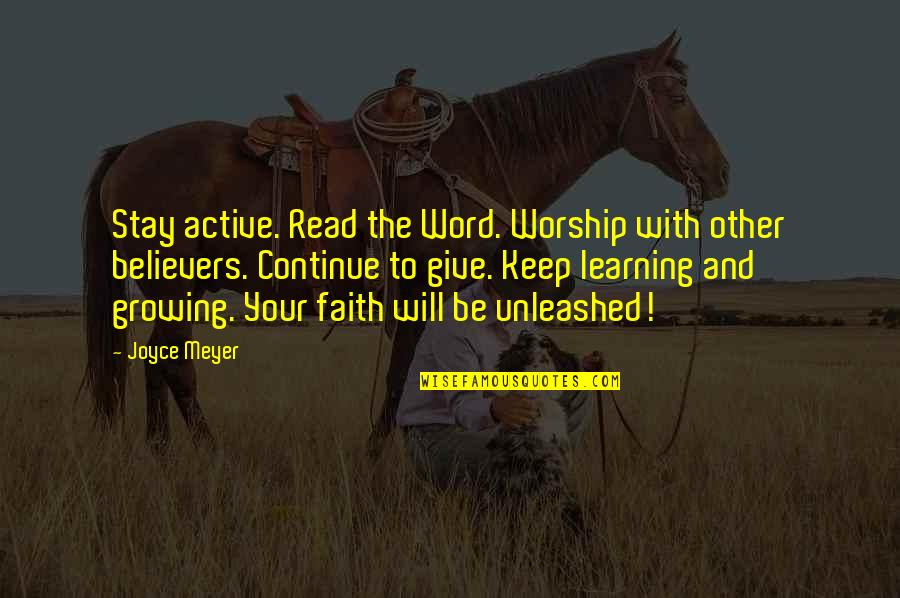 Stay active. Read the Word. Worship with other believers. Continue to give. Keep learning and growing. Your faith will be unleashed! —
Joyce Meyer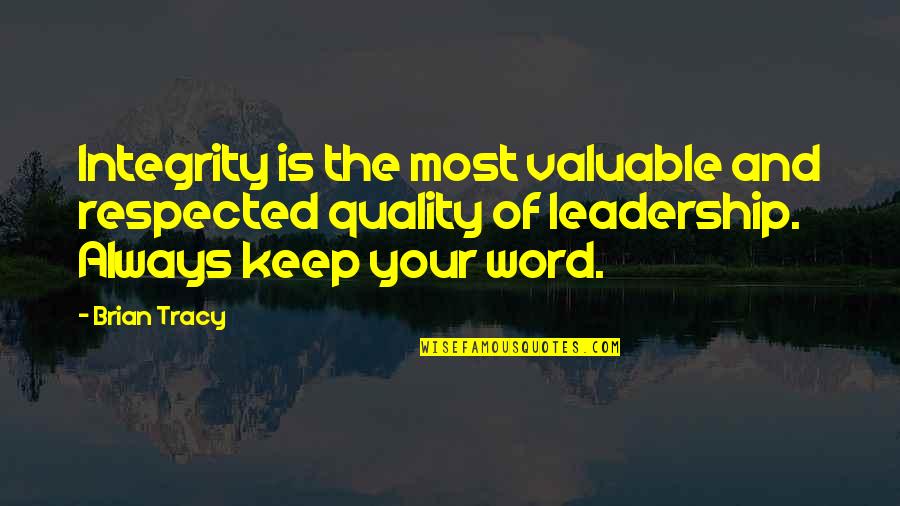 Integrity is the most valuable and respected quality of leadership. Always
keep your word
. —
Brian Tracy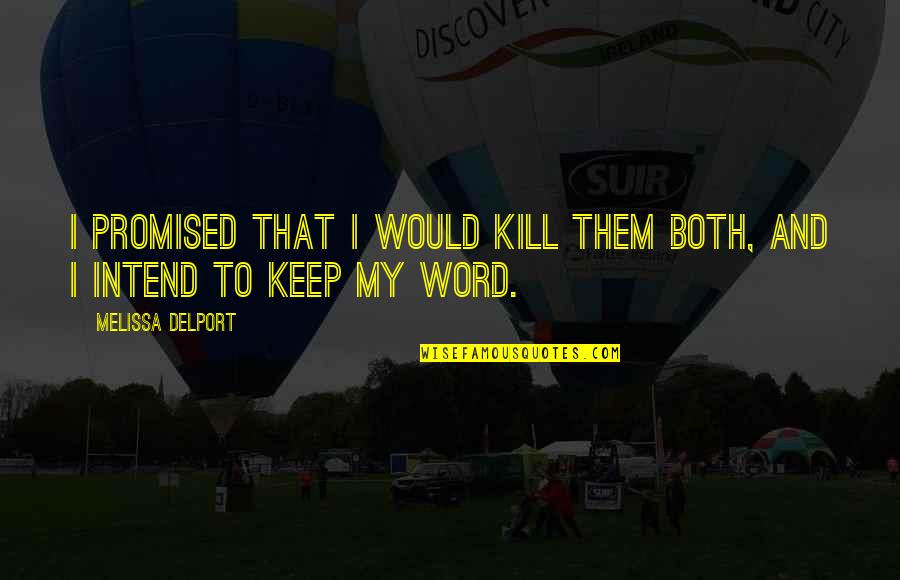 I promised that I would kill them both, and I intend to keep my word. —
Melissa Delport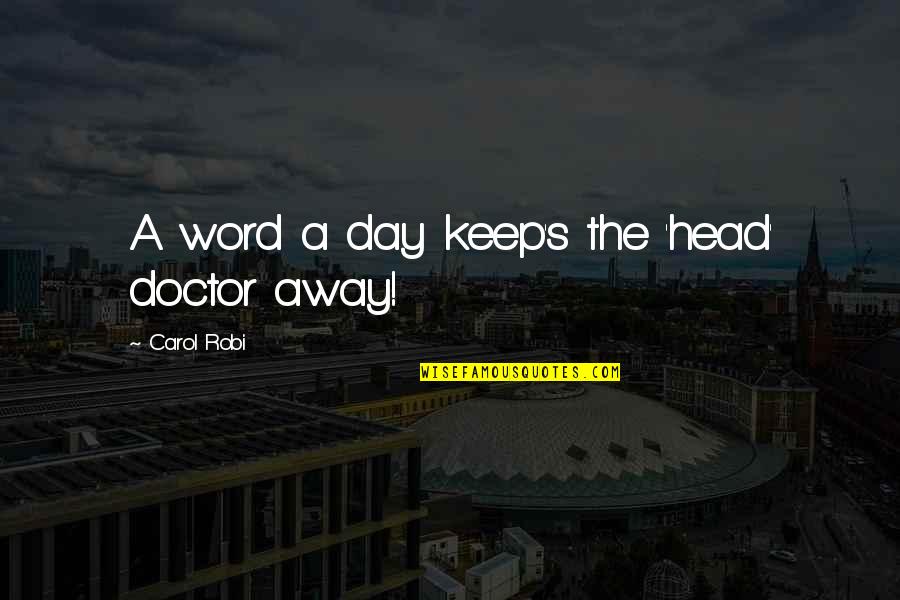 A word a day keep's the 'head' doctor away! —
Carol Robi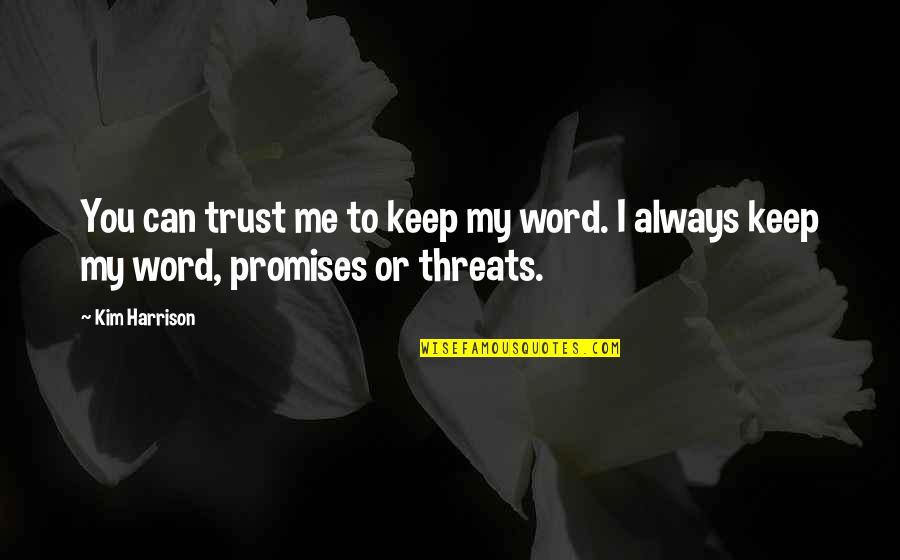 You can trust me to keep my word. I always keep my word, promises or threats. —
Kim Harrison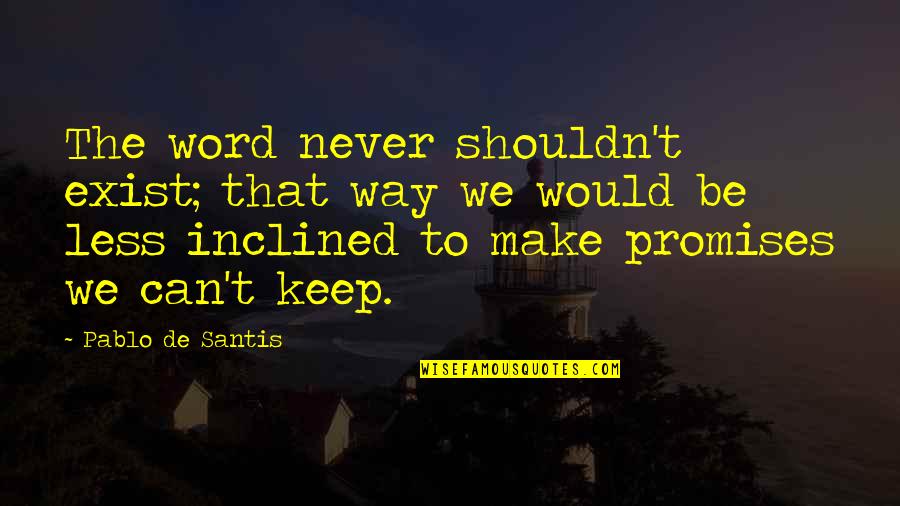 The word never shouldn't exist; that way we would be less inclined to make promises we can't keep. —
Pablo De Santis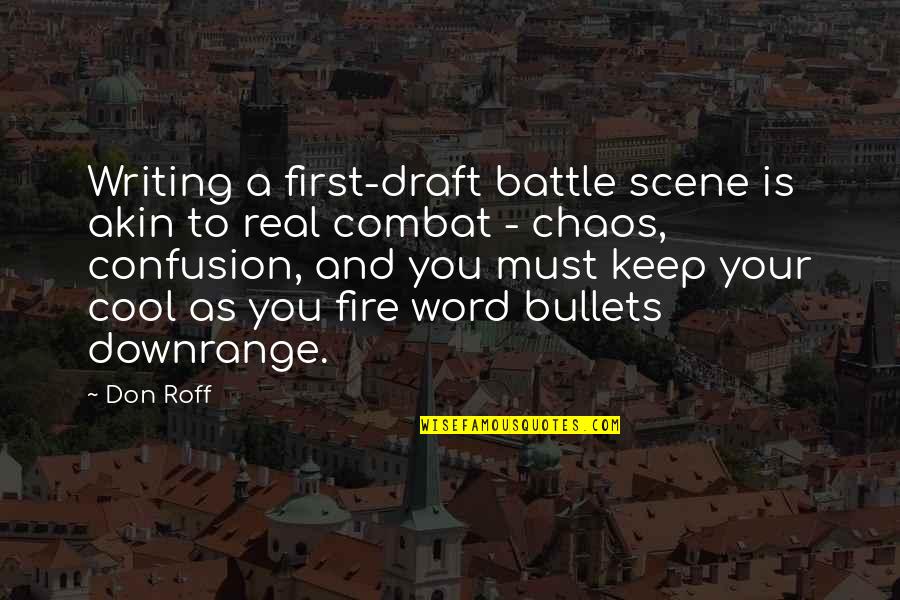 Writing a first-draft battle scene is akin to real combat - chaos, confusion, and you must keep your cool as you fire word bullets downrange. —
Don Roff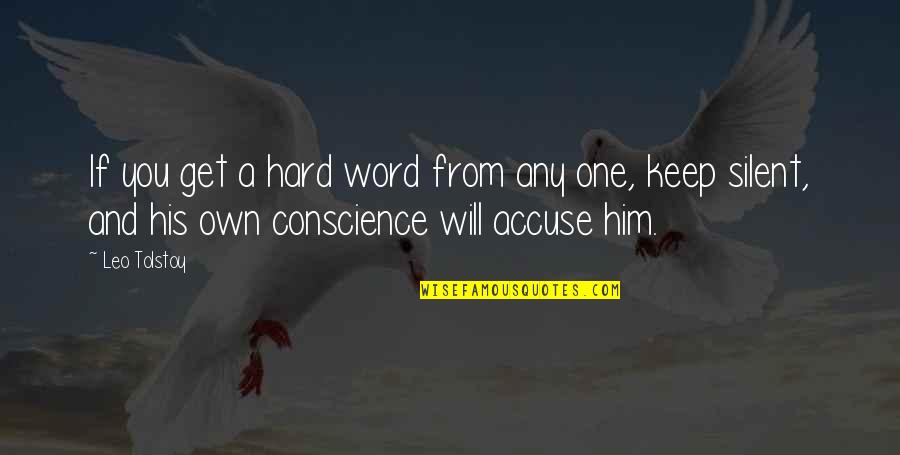 If you get a hard word from any one, keep silent, and his own conscience will accuse him. —
Leo Tolstoy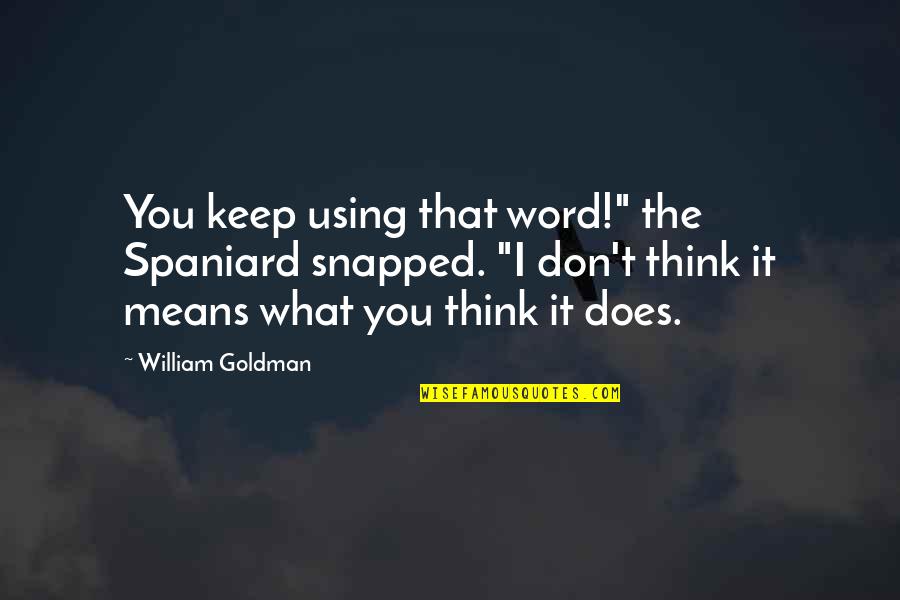 You keep using that word!" the Spaniard snapped. "I don't think it means what you think it does. —
William Goldman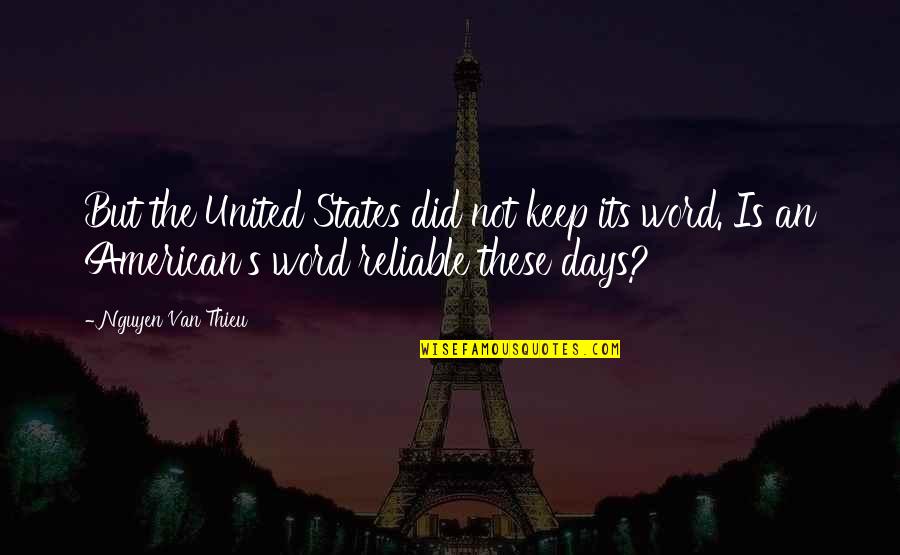 But the United States did not keep its word. Is an American's word reliable these days? —
Nguyen Van Thieu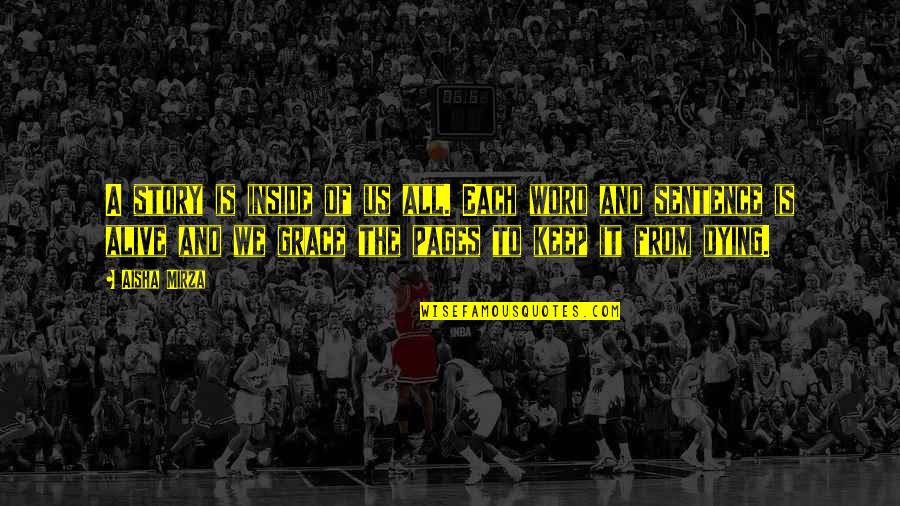 A story is inside of us all. Each word and sentence is alive and we grace the pages to keep it from dying. —
Aisha Mirza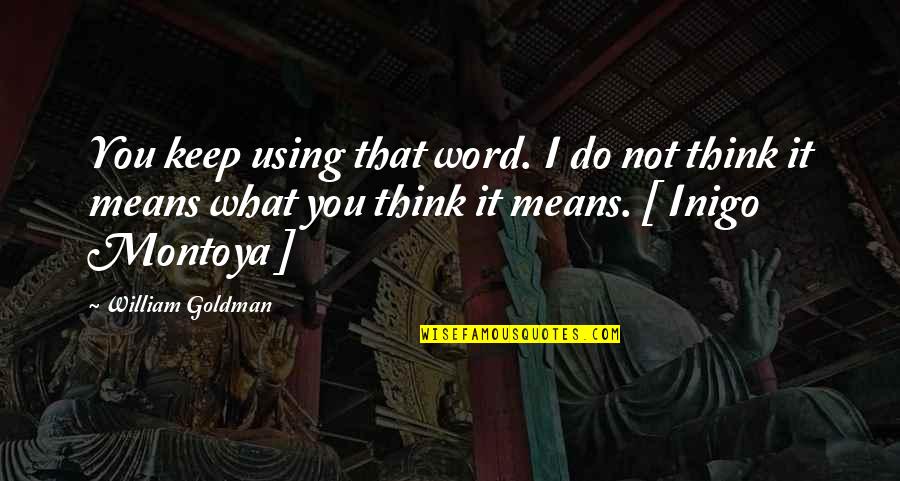 You keep using that word. I do not think it means what you think it means. [ Inigo Montoya ] —
William Goldman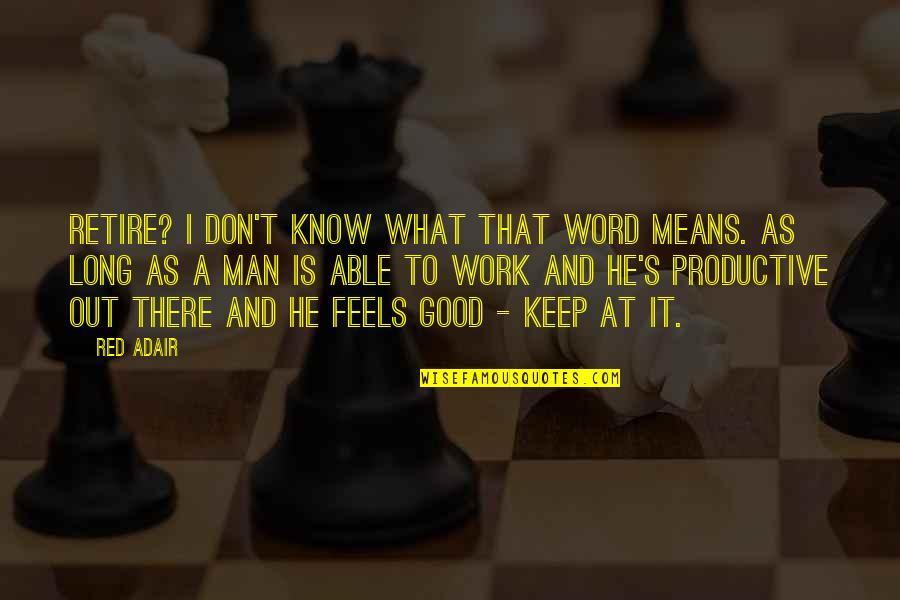 Retire? I don't know what that word means. As long as a man is able to work and he's productive out there and he feels good - keep at it. —
Red Adair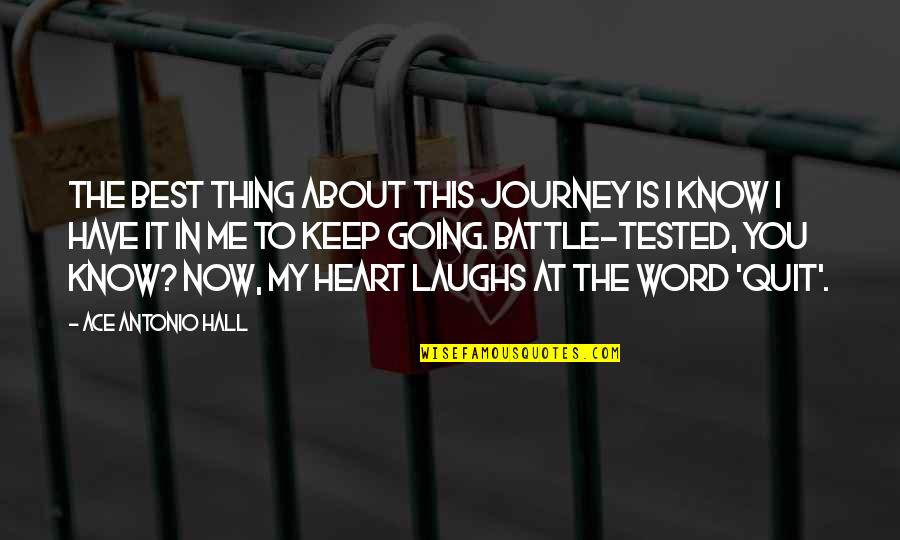 The best thing about this journey is I know I have it in me to keep going. Battle-tested, you know? Now, my heart laughs at the word 'quit'. —
Ace Antonio Hall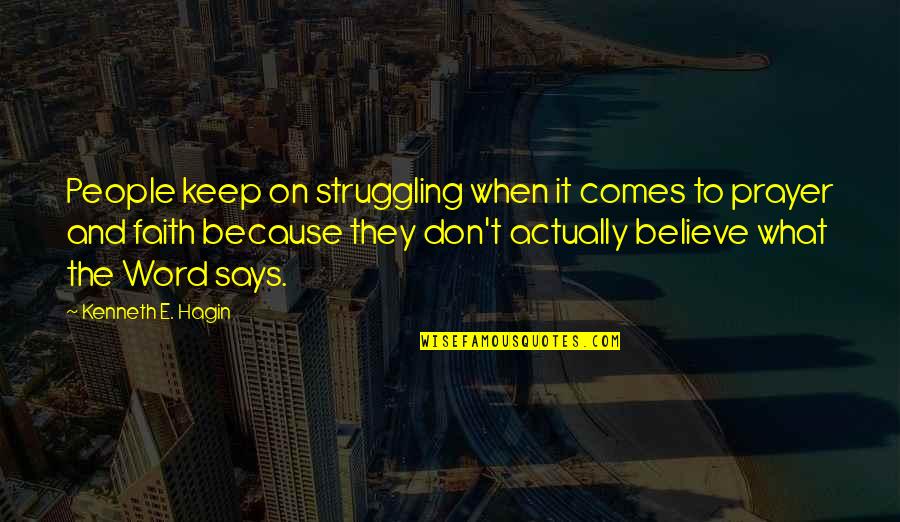 People keep on struggling when it comes to prayer and faith because they don't actually believe what the Word says. —
Kenneth E. Hagin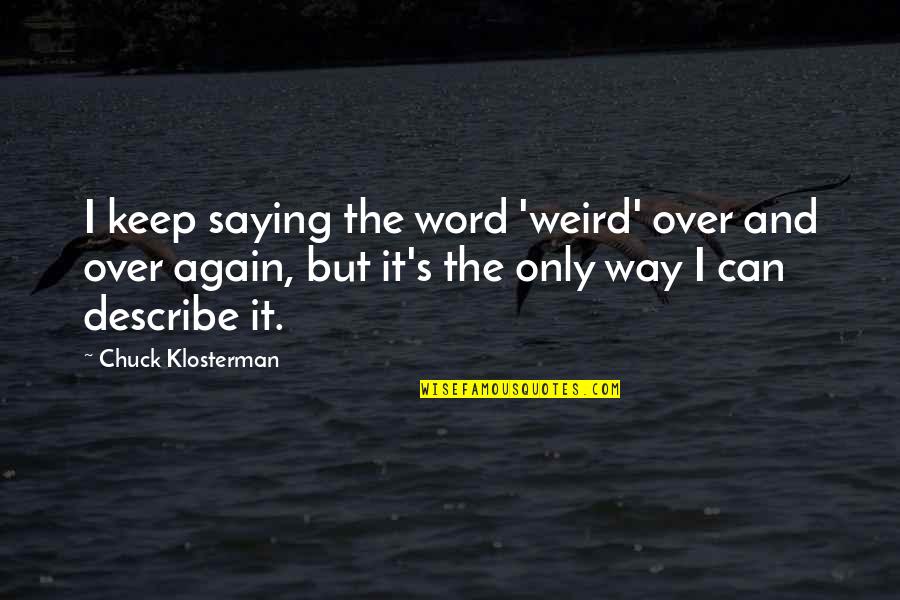 I keep saying the word 'weird' over and over again, but it's the only way I can describe it. —
Chuck Klosterman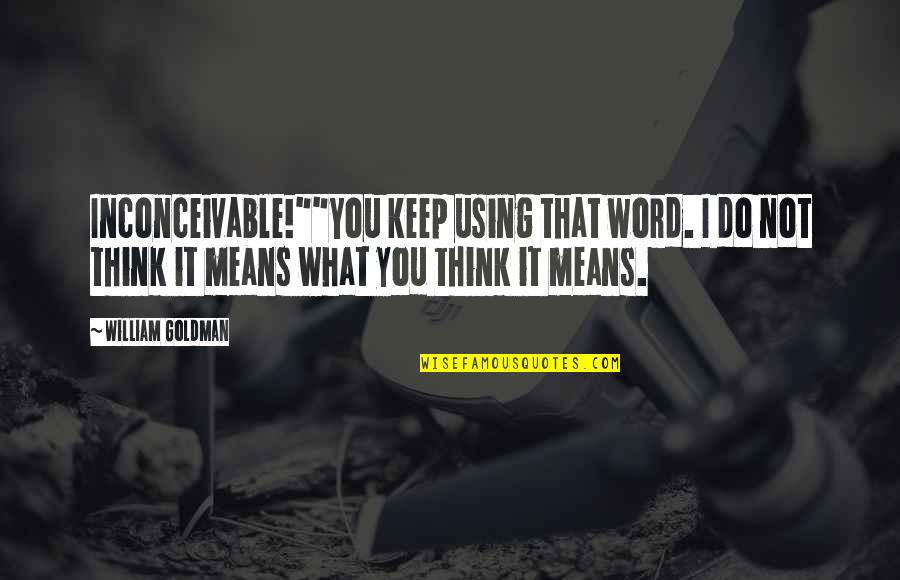 Inconceivable!"
"You keep using that word. I do not think it means what you think it means. —
William Goldman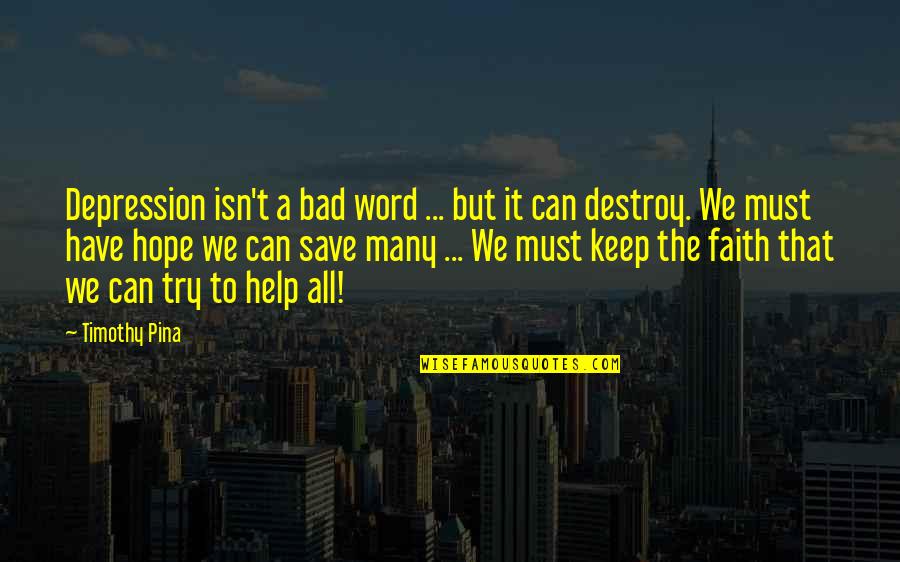 Depression isn't a bad word ... but it can destroy. We must have hope we can save many ... We must keep the faith that we can try to help all! —
Timothy Pina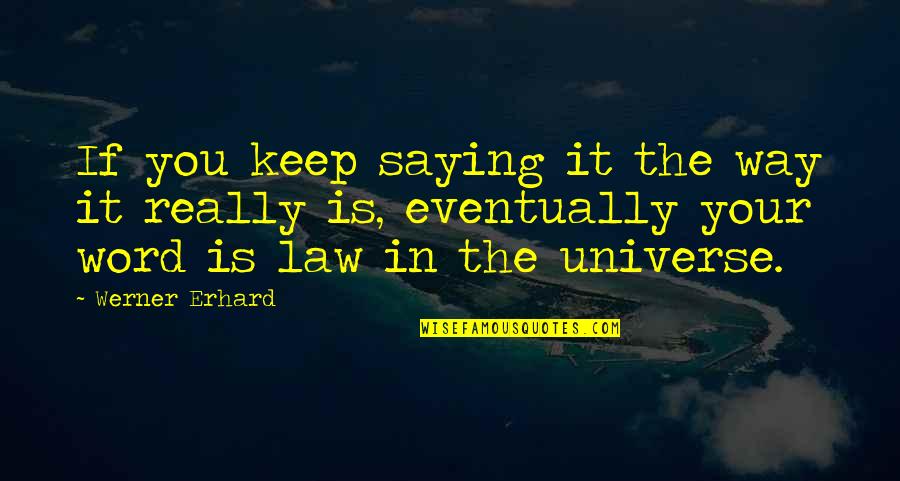 If you keep saying it the way it really is, eventually your word is law in the universe. —
Werner Erhard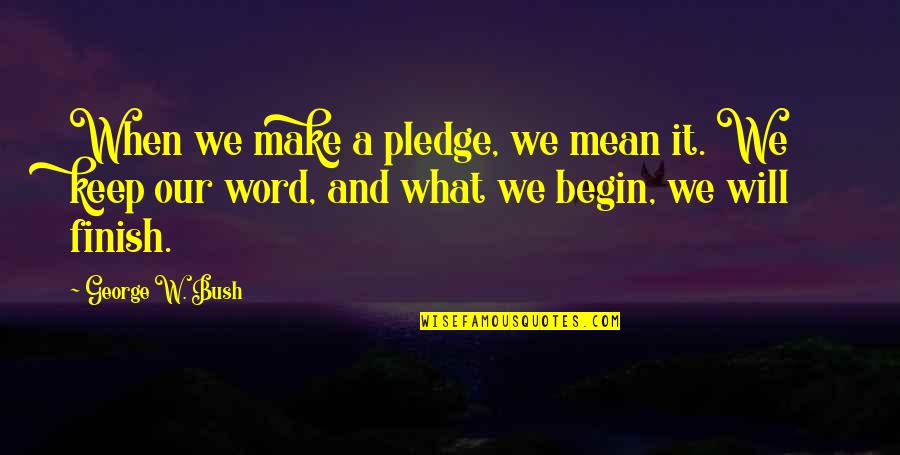 When we make a pledge, we mean it. We keep our word, and what we begin, we will finish. —
George W. Bush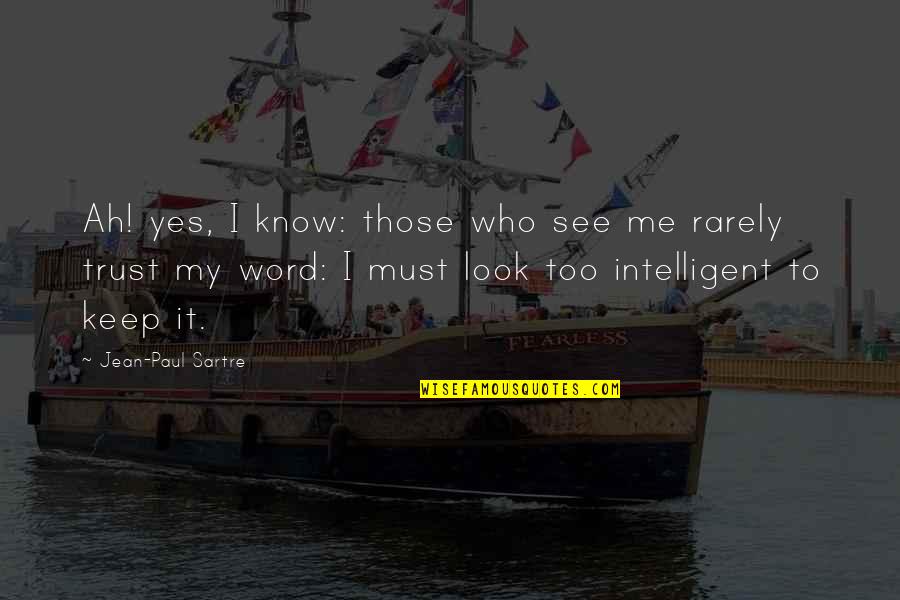 Ah! yes, I know: those who see me rarely trust my word: I must look too intelligent to keep it. —
Jean-Paul Sartre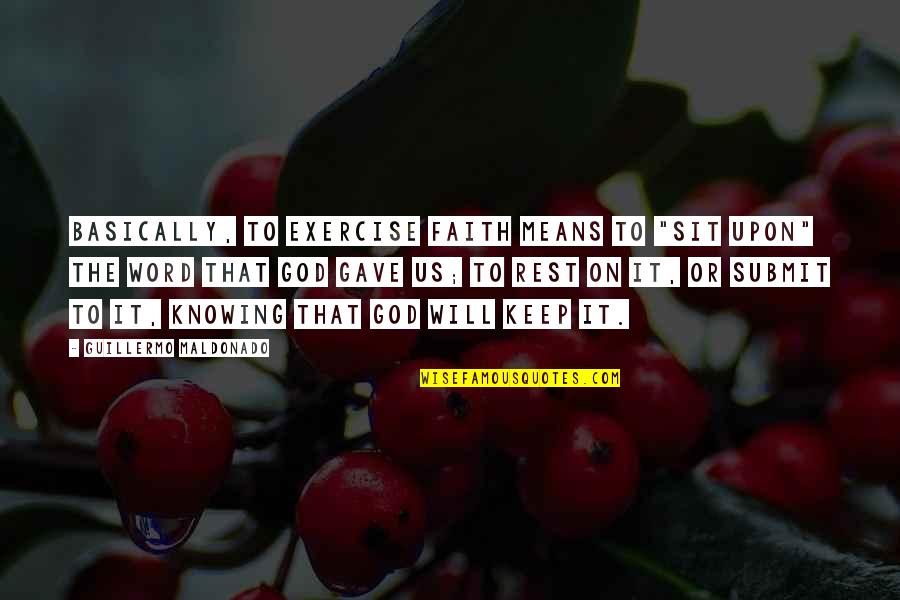 Basically, to exercise faith means to "sit upon" the Word that God gave us; to rest on it, or submit to it, knowing that God will keep it. —
Guillermo Maldonado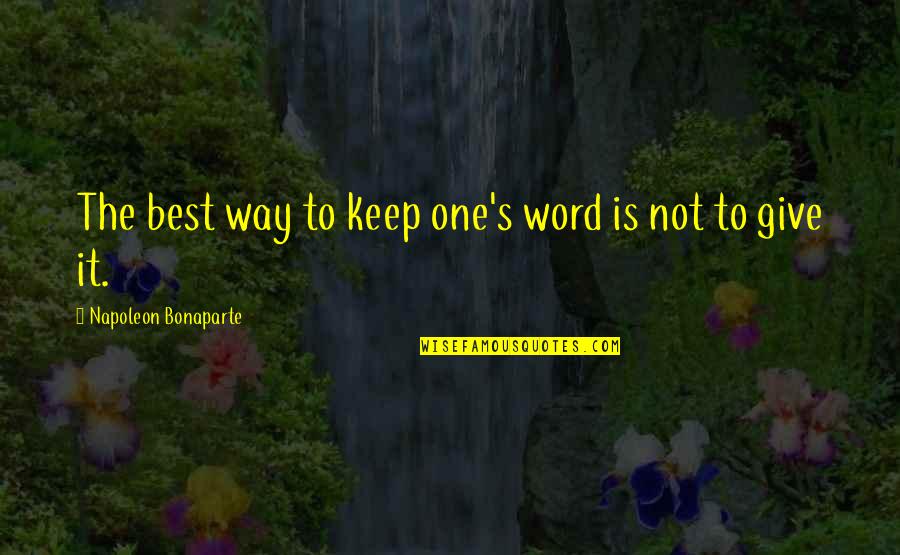 The best way to keep one's word is not to give it. —
Napoleon Bonaparte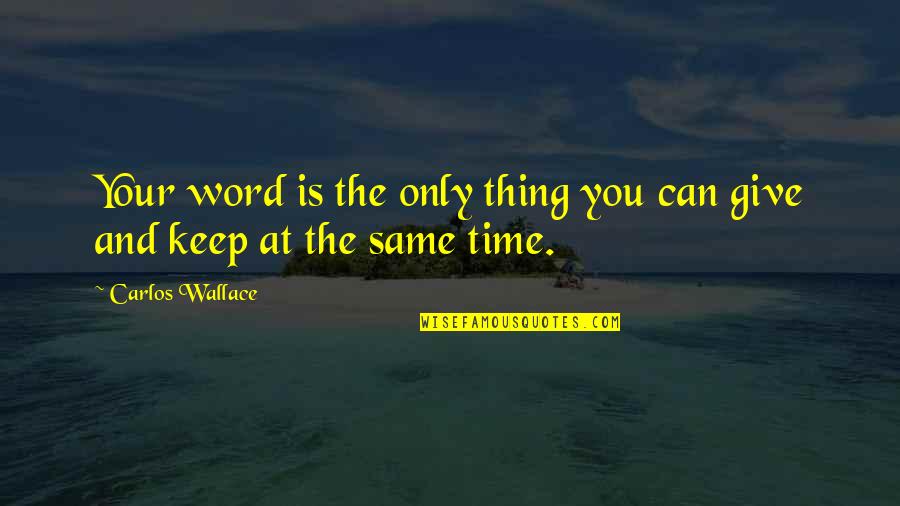 Your word is the only thing you can give and keep at the same time. —
Carlos Wallace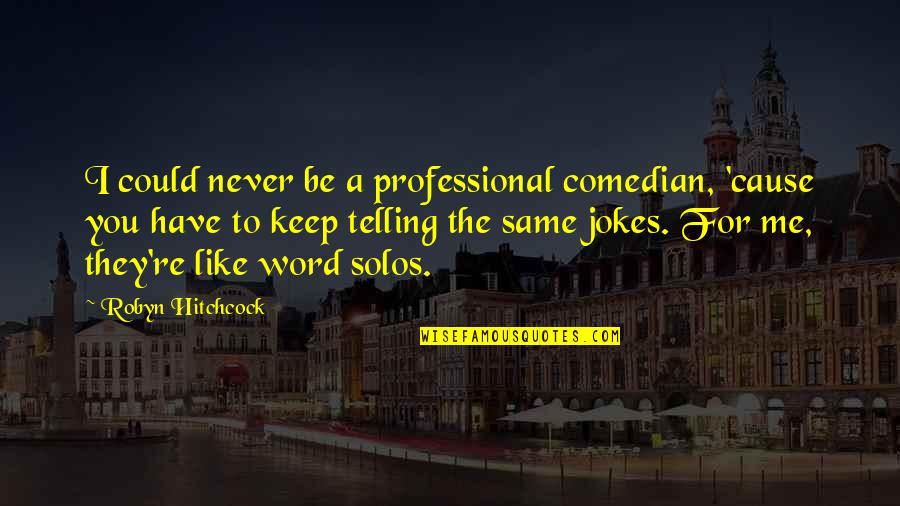 I could never be a professional comedian, 'cause you have to keep telling the same jokes. For me, they're like word solos. —
Robyn Hitchcock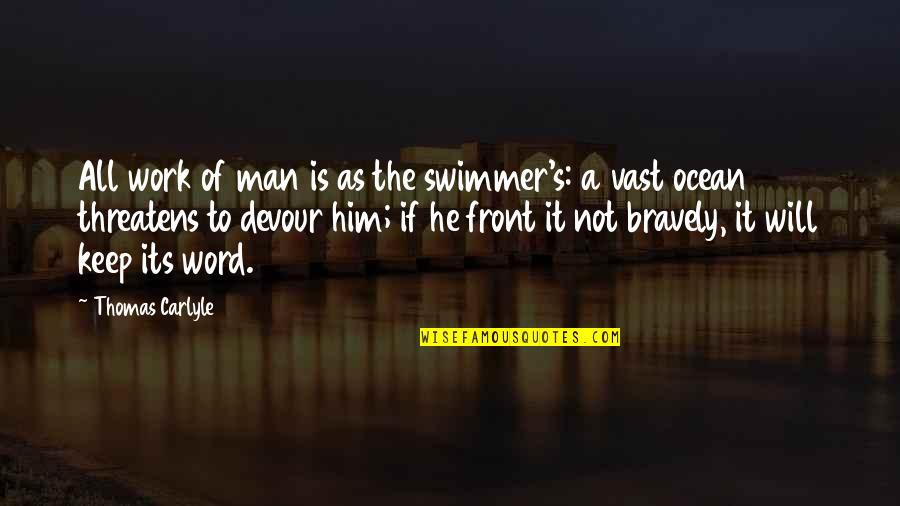 All work of man is as the swimmer's: a vast ocean threatens to devour him; if he front it not bravely, it will keep its word. —
Thomas Carlyle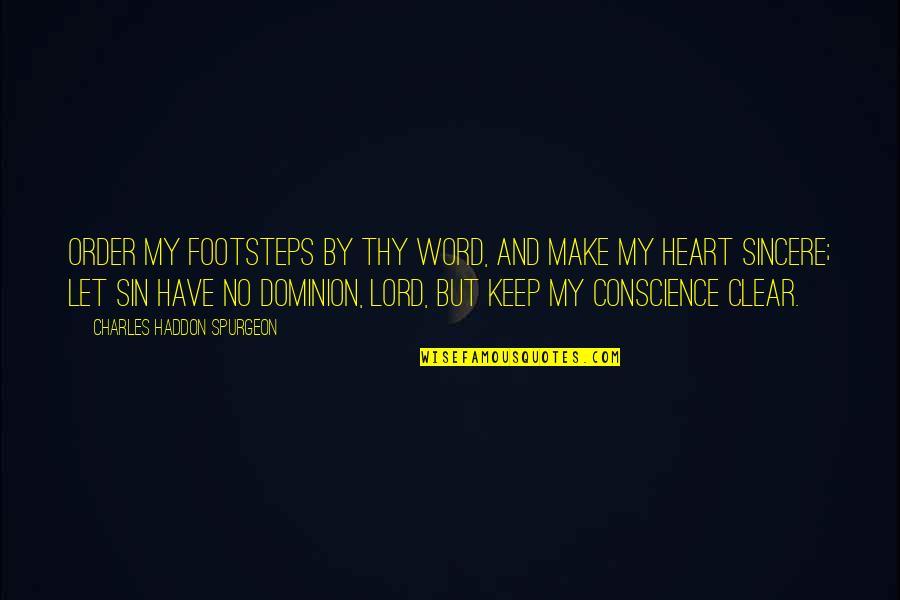 Order my footsteps by Thy Word, And make my heart sincere; Let sin have no dominion, Lord, But keep my conscience clear. —
Charles Haddon Spurgeon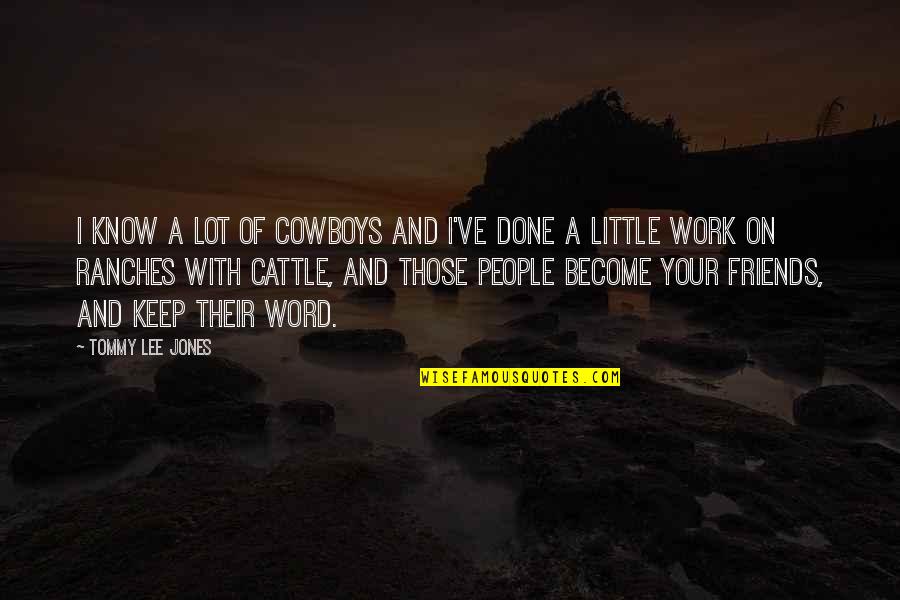 I know a lot of cowboys and I've done a little work on ranches with cattle, and those people become your friends, and keep their word. —
Tommy Lee Jones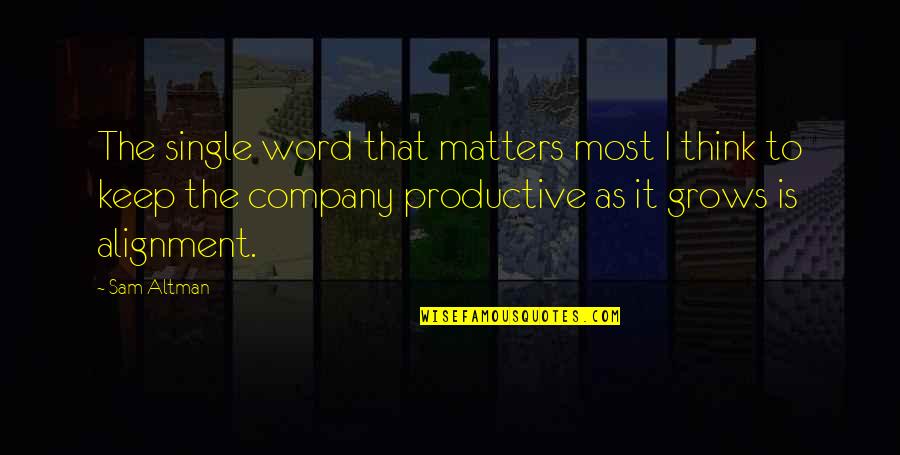 The single word that matters most I think to keep the company productive as it grows is alignment. —
Sam Altman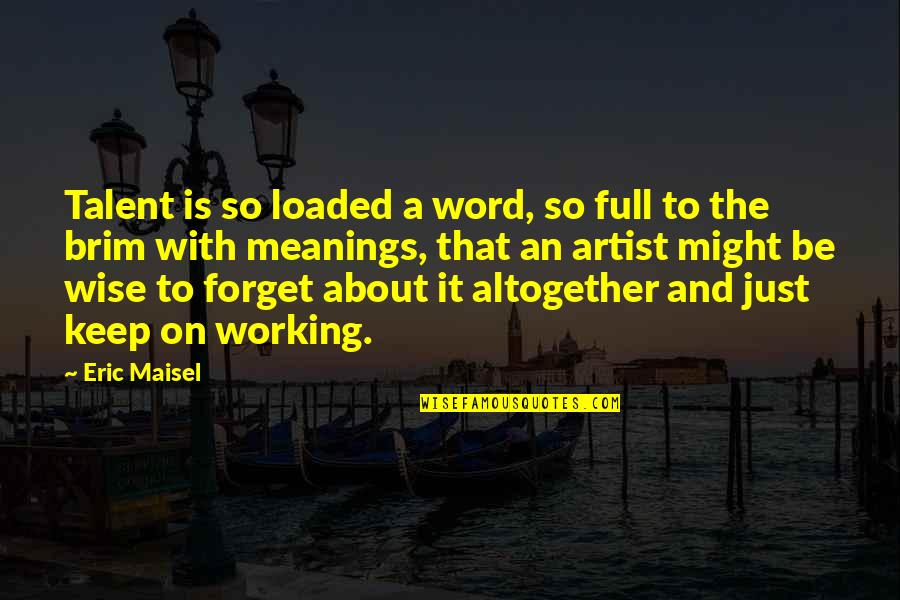 Talent is so loaded a word, so full to the brim with meanings, that an artist might be wise to forget about it altogether and just keep on working. —
Eric Maisel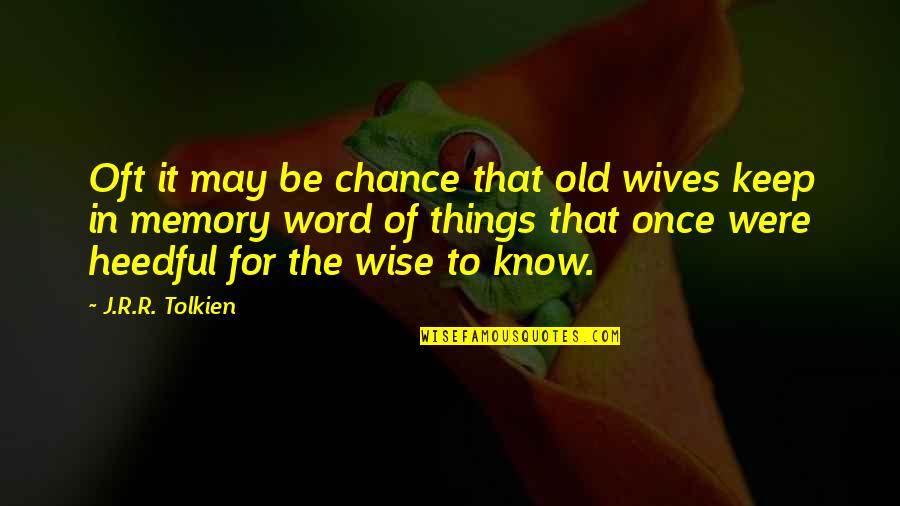 Oft it may be chance that old wives keep in memory word of things that once were heedful for the wise to know. —
J.R.R. Tolkien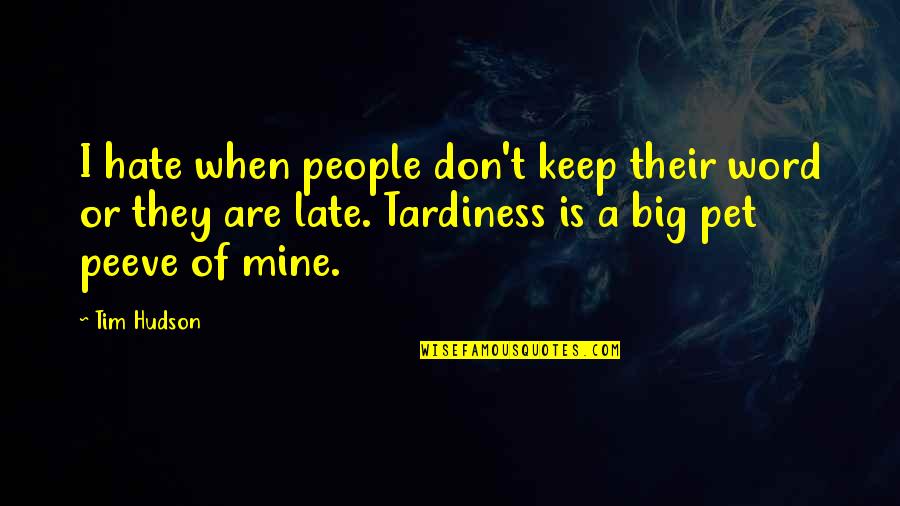 I hate when people don't keep their word or they are late. Tardiness is a big pet peeve of mine. —
Tim Hudson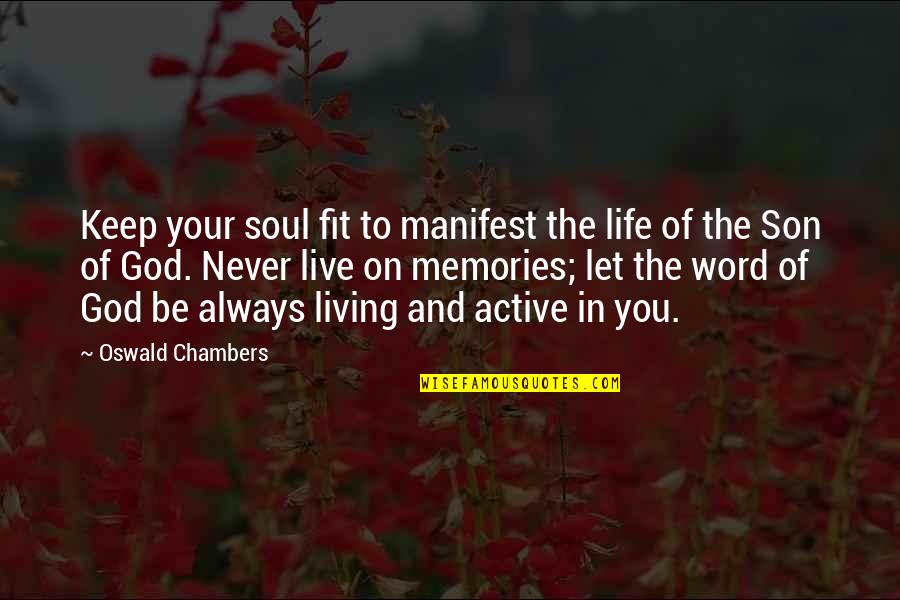 Keep your soul fit to manifest the life of the Son of God. Never live on memories; let the word of God be always living and active in you. —
Oswald Chambers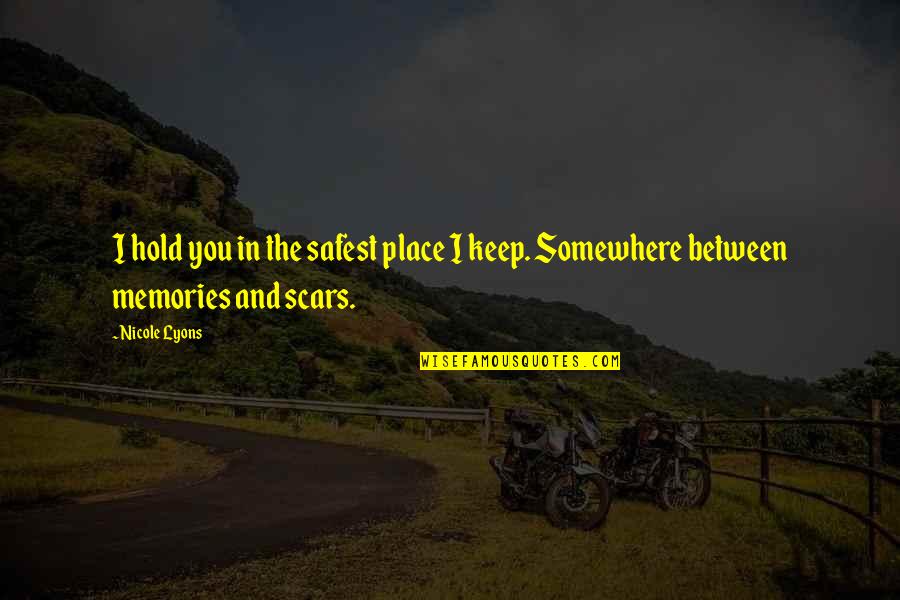 I hold you in the safest place I keep. Somewhere between memories and scars. —
Nicole Lyons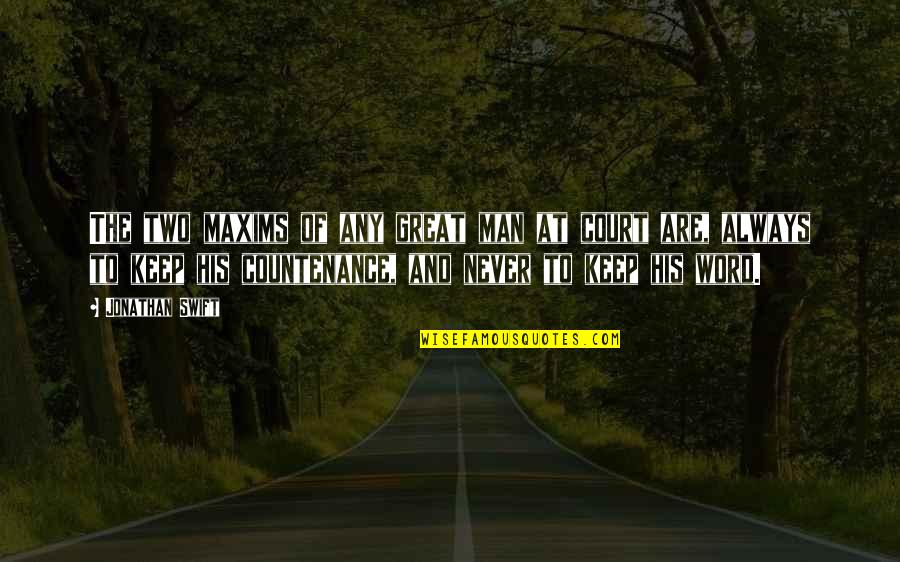 The two maxims of any great man at court are, always to keep his countenance, and never to keep his word. —
Jonathan Swift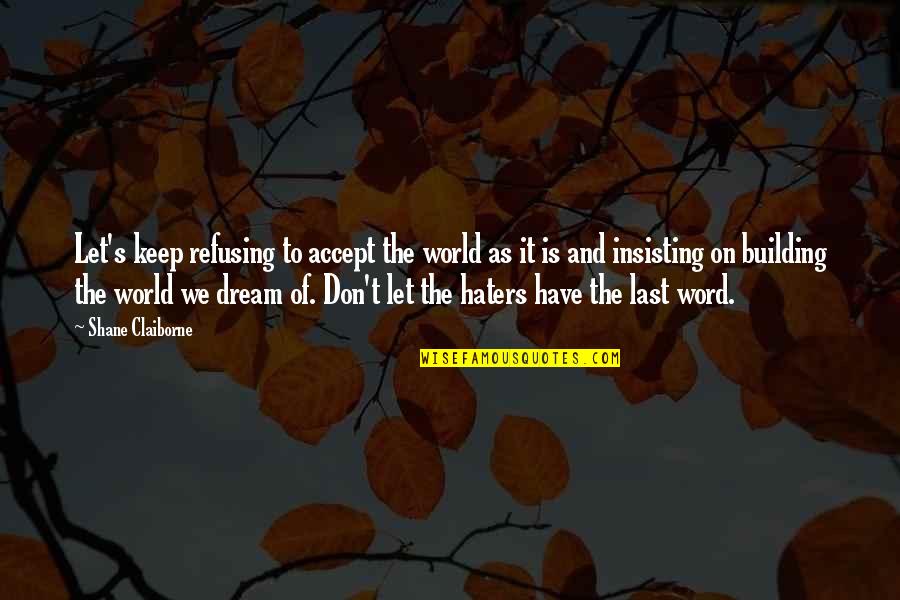 Let's keep refusing to accept the world as it is and insisting on building the world we dream of. Don't let the haters have the last word. —
Shane Claiborne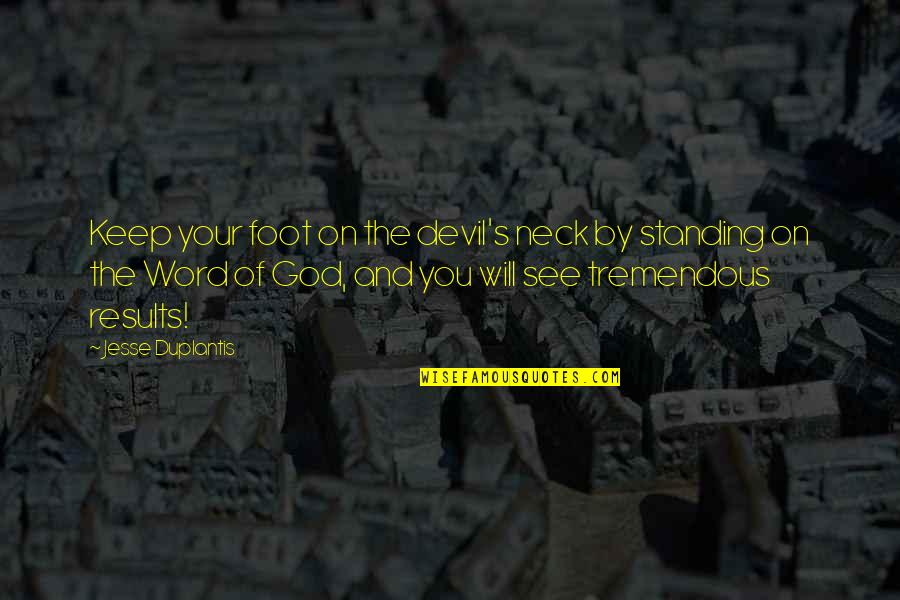 Keep your foot on the devil's neck by standing on the Word of God, and you will see tremendous results! —
Jesse Duplantis