Kasich's Quotes
Collection of top 65 famous quotes about Kasich's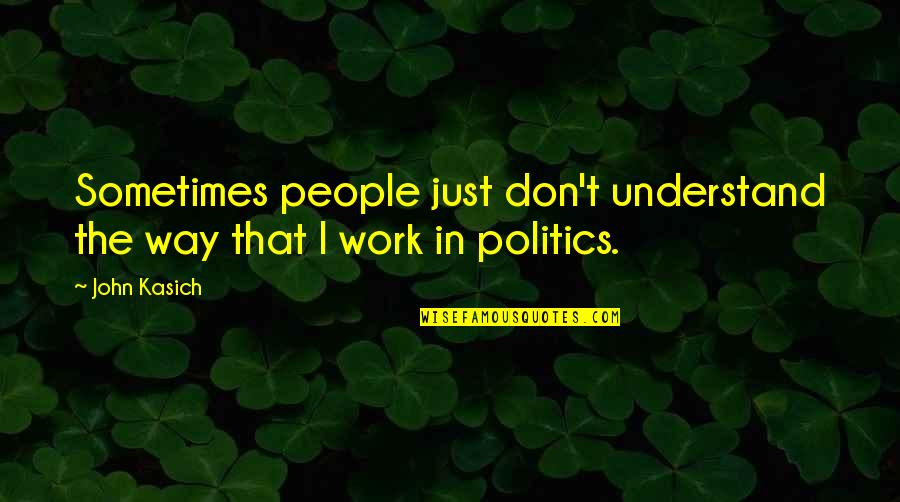 Sometimes people just don't understand the way that I work in politics.
—
John Kasich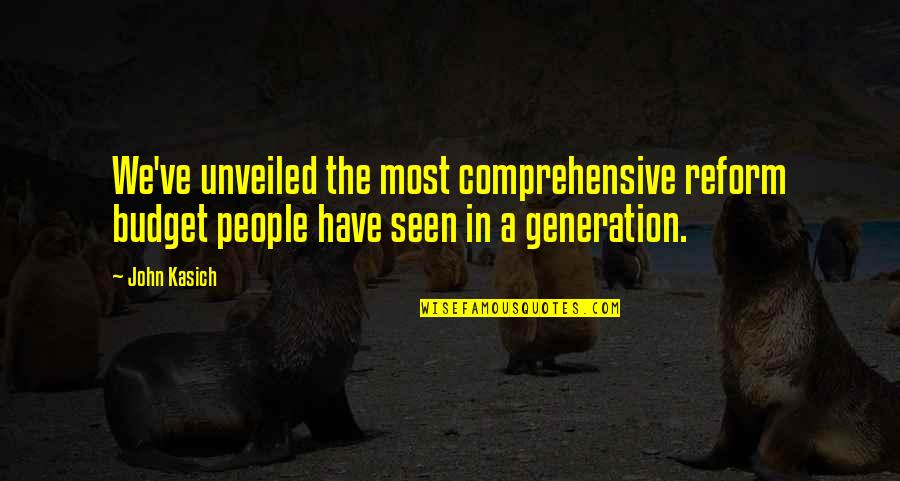 We've unveiled the most comprehensive reform budget people have seen in a generation.
—
John Kasich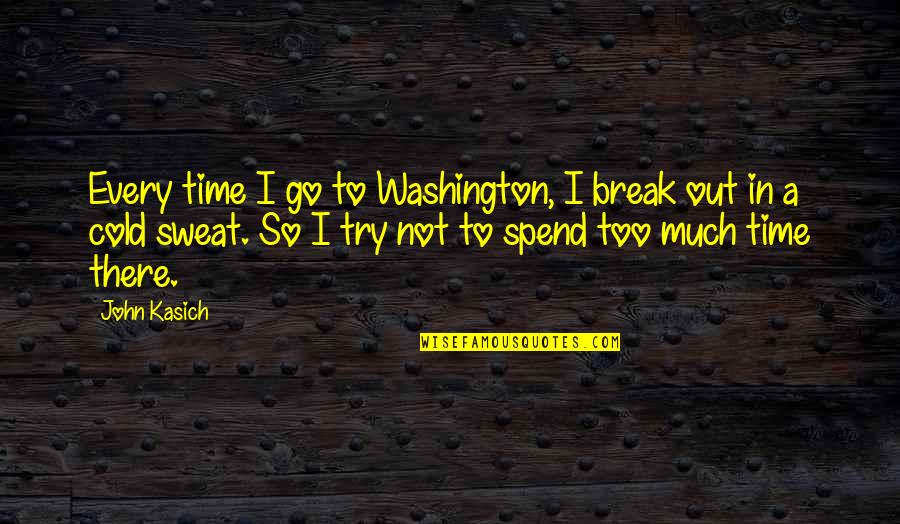 Every time I go to Washington, I break out in a cold sweat. So I try not to spend too much time there.
—
John Kasich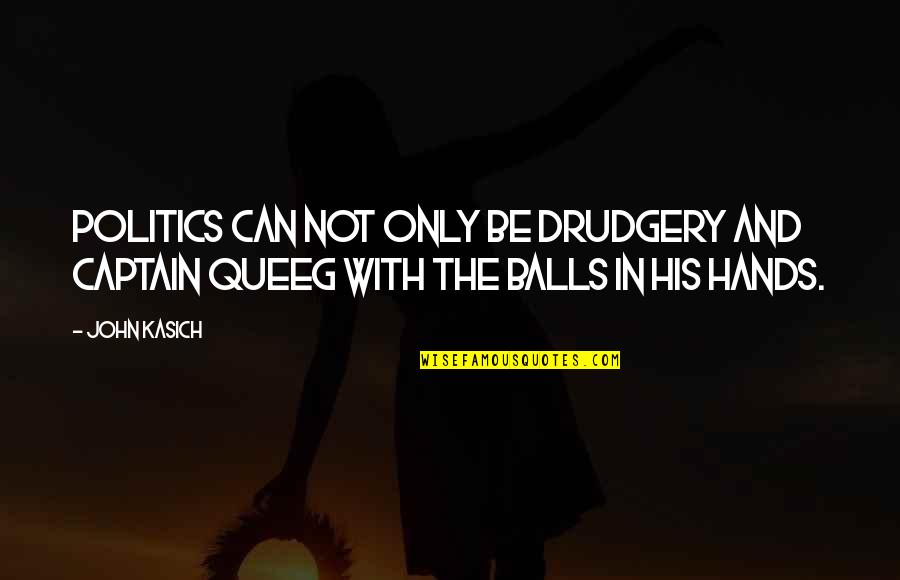 Politics can not only be drudgery and Captain Queeg with the balls in his hands.
—
John Kasich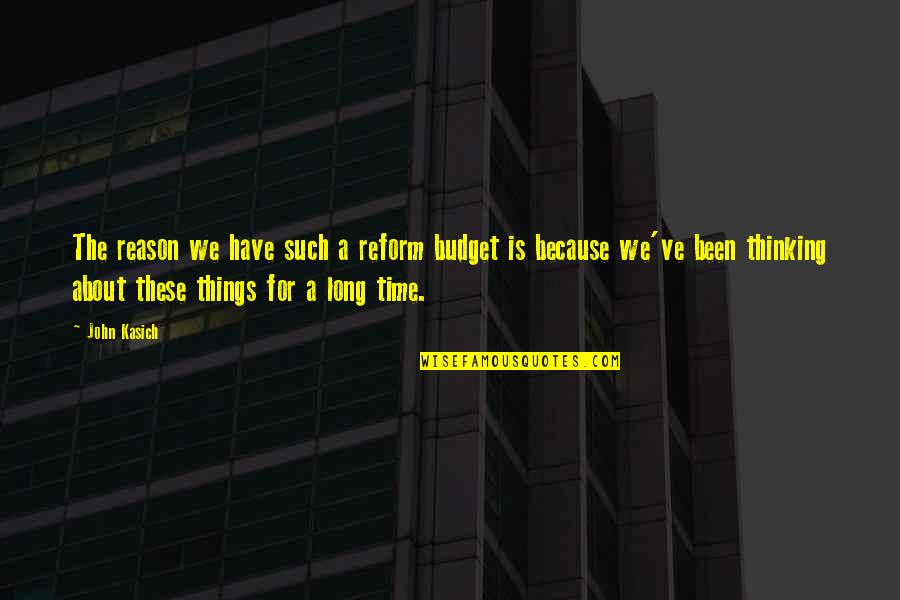 The reason we have such a reform budget is because we've been thinking about these things for a long time.
—
John Kasich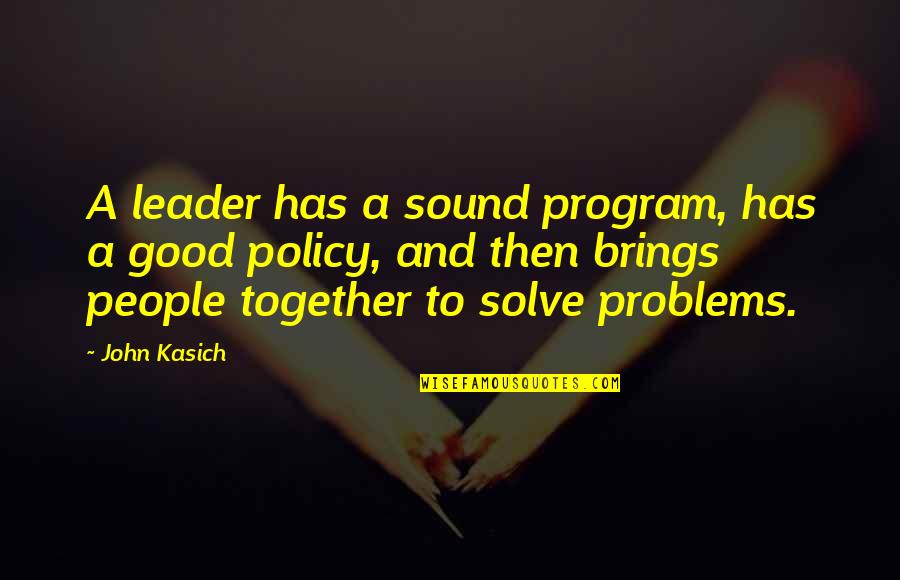 A leader has a sound program, has a good policy, and then brings people together to solve problems.
—
John Kasich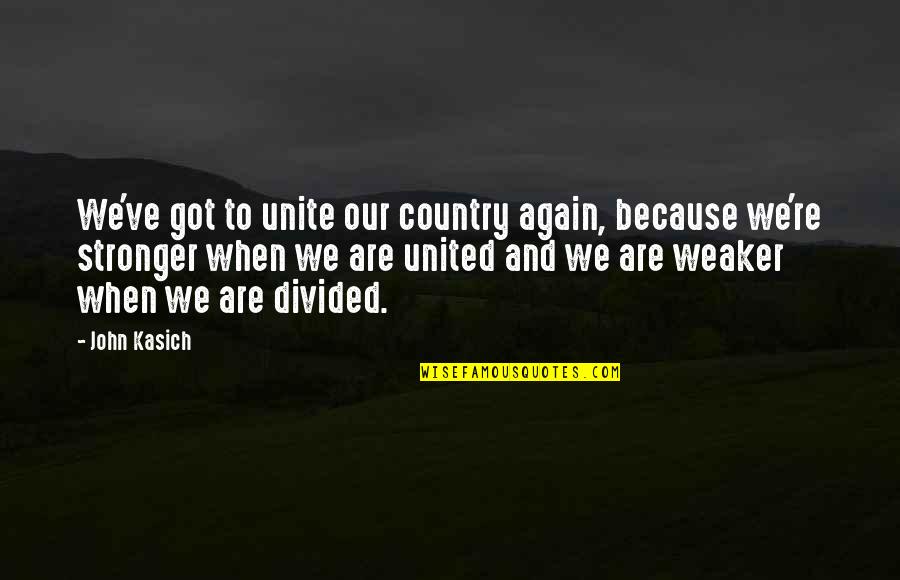 We've got to unite our country again, because we're stronger when we are united and we are weaker when we are divided.
—
John Kasich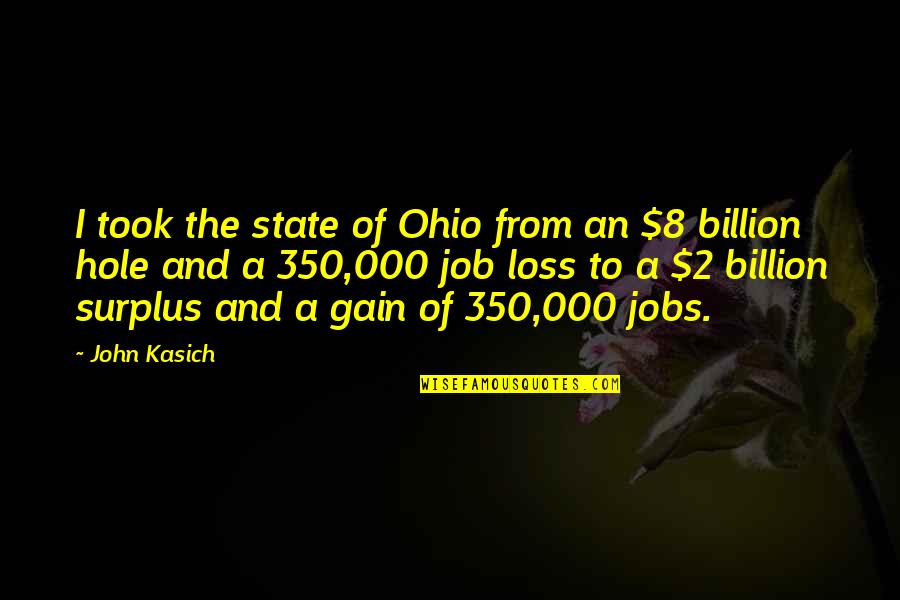 I took the state of Ohio from an $8 billion hole and a 350,000 job loss to a $2 billion surplus and a gain of 350,000 jobs. —
John Kasich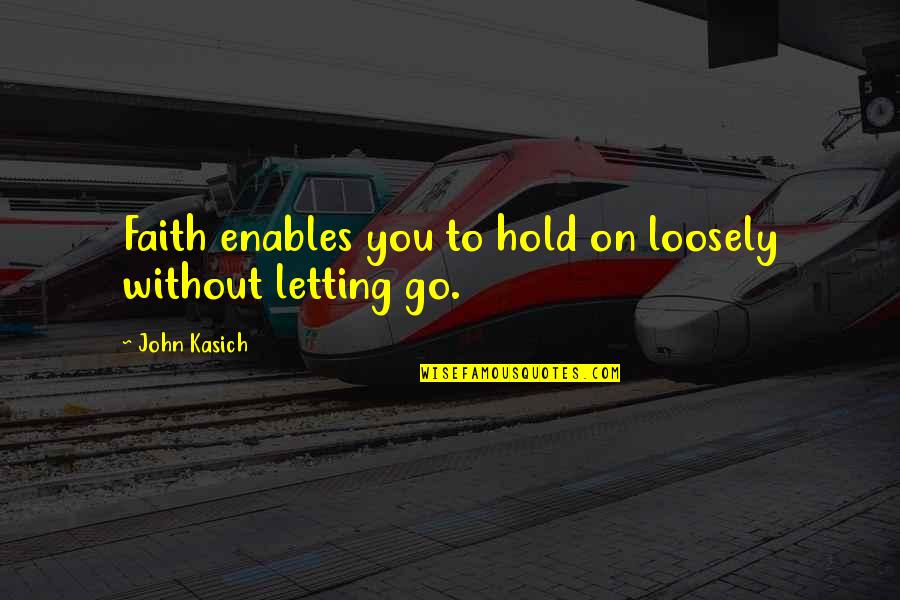 Faith enables you to hold on loosely without letting go. —
John Kasich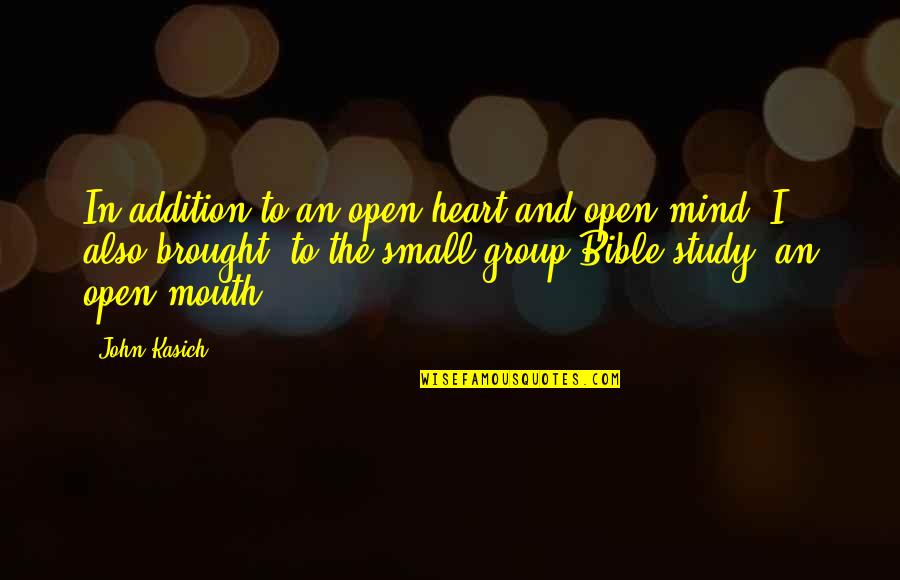 In addition to an open heart and open mind, I also brought (to the small group Bible study) an open mouth. —
John Kasich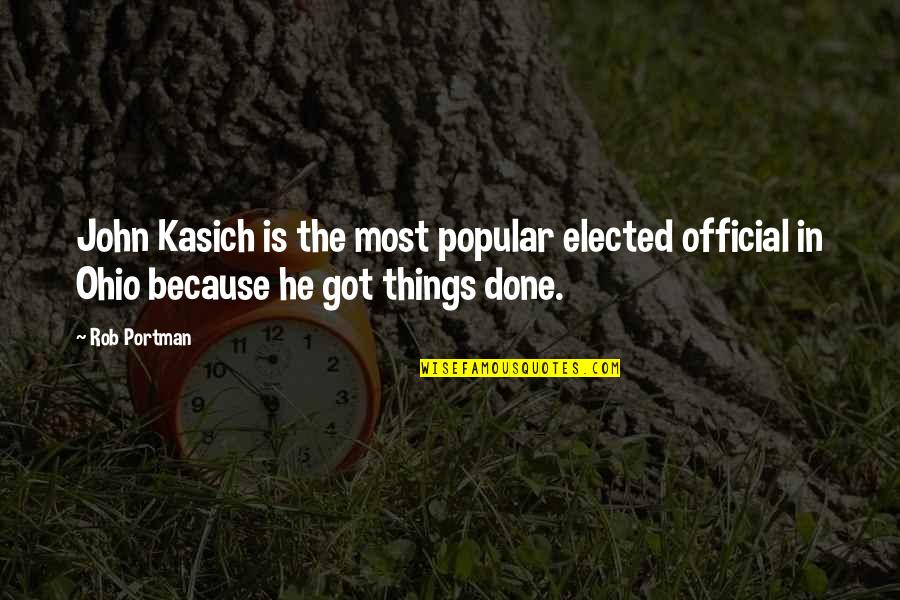 John Kasich is the most popular elected official in Ohio because he got things done. —
Rob Portman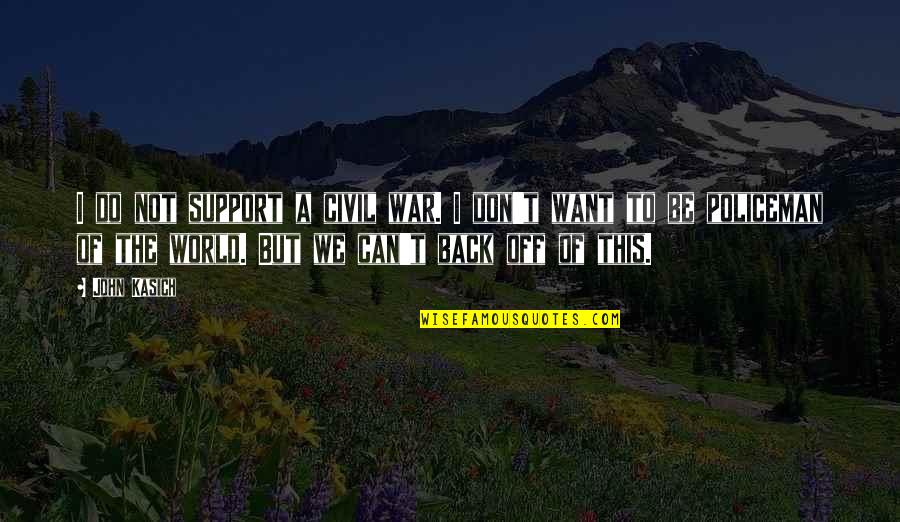 I do not support a civil war. I don't want to be policeman of the world. But we can't back off of this. —
John Kasich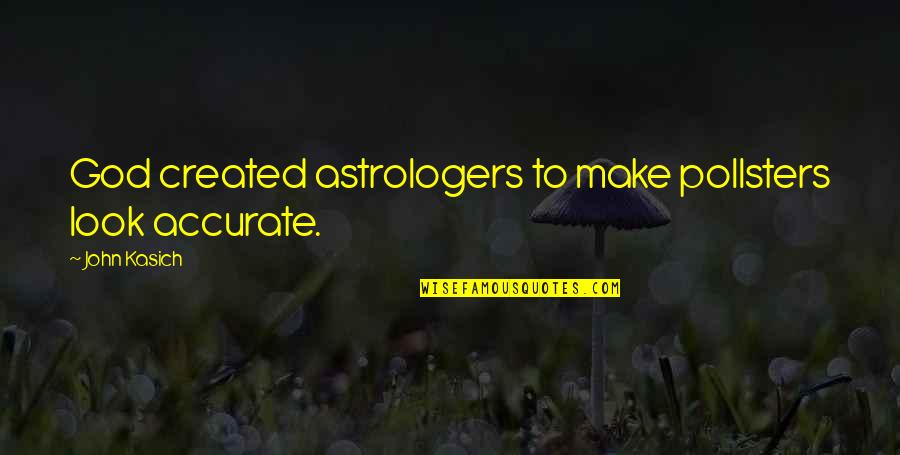 God created astrologers to make pollsters look accurate. —
John Kasich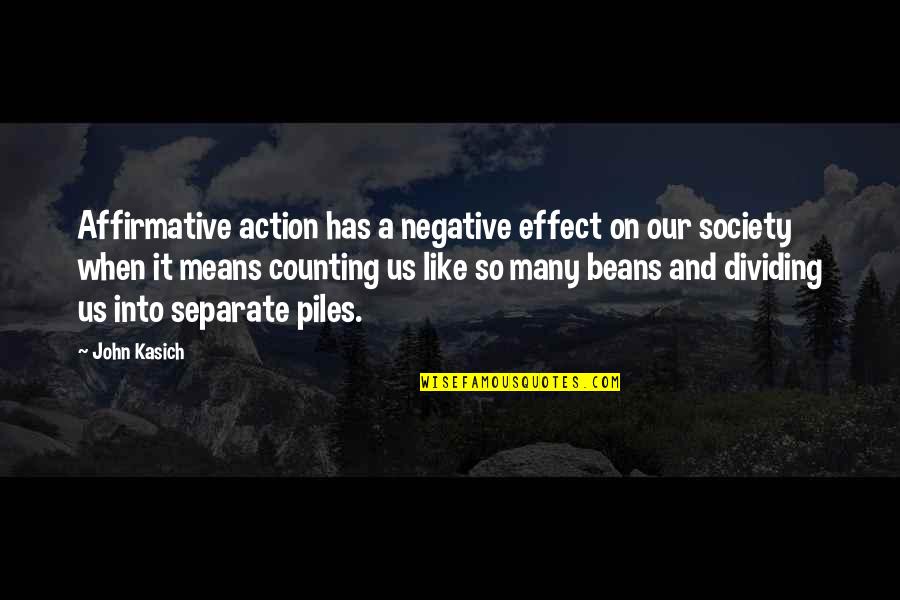 Affirmative action has a negative effect on our society when it means counting us like so many beans and dividing us into separate piles. —
John Kasich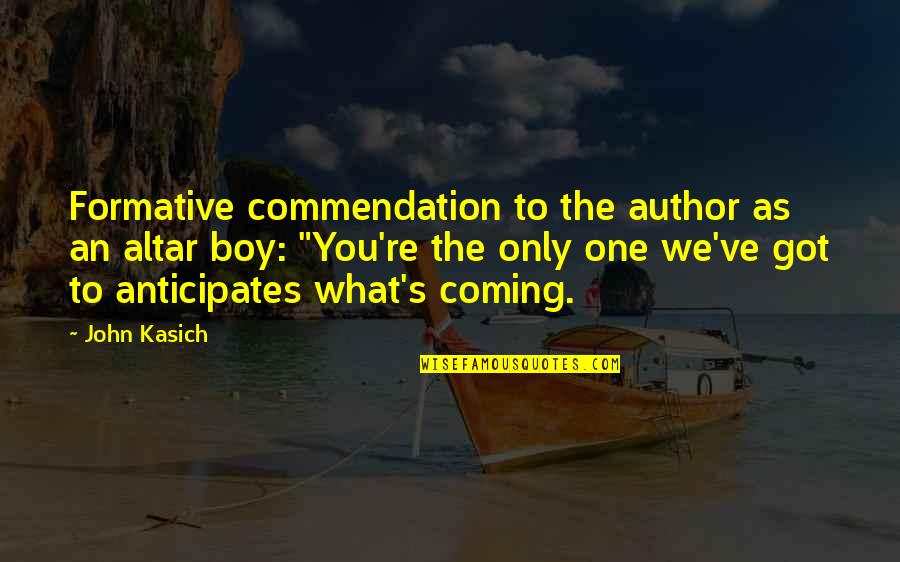 Formative commendation to the author as an altar boy: "You're the only one we've got to anticipates what's coming. —
John Kasich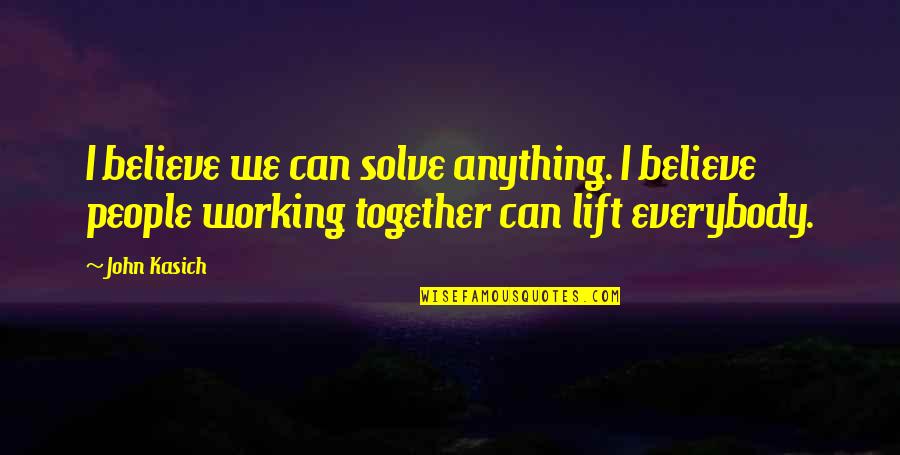 I believe we can solve anything. I believe people working together can lift everybody. —
John Kasich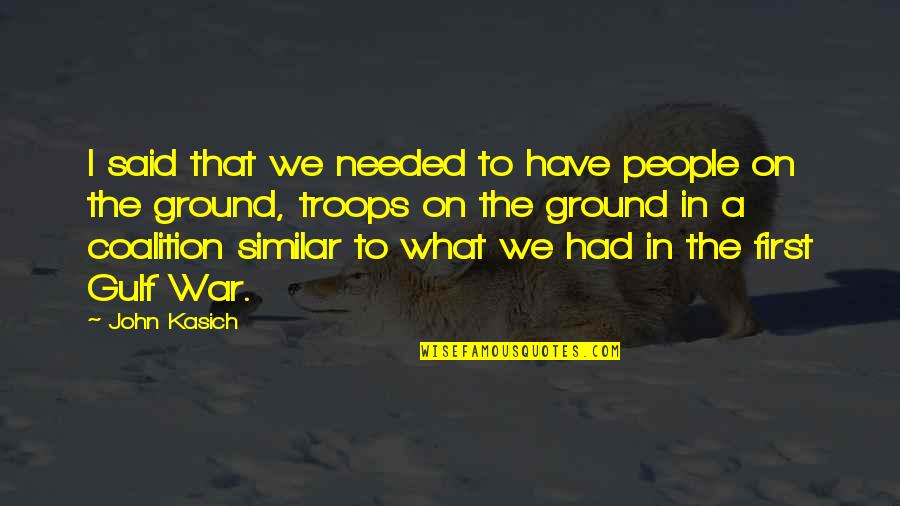 I said that we needed to have people on the ground, troops on the ground in a coalition similar to what we had in the first Gulf War. —
John Kasich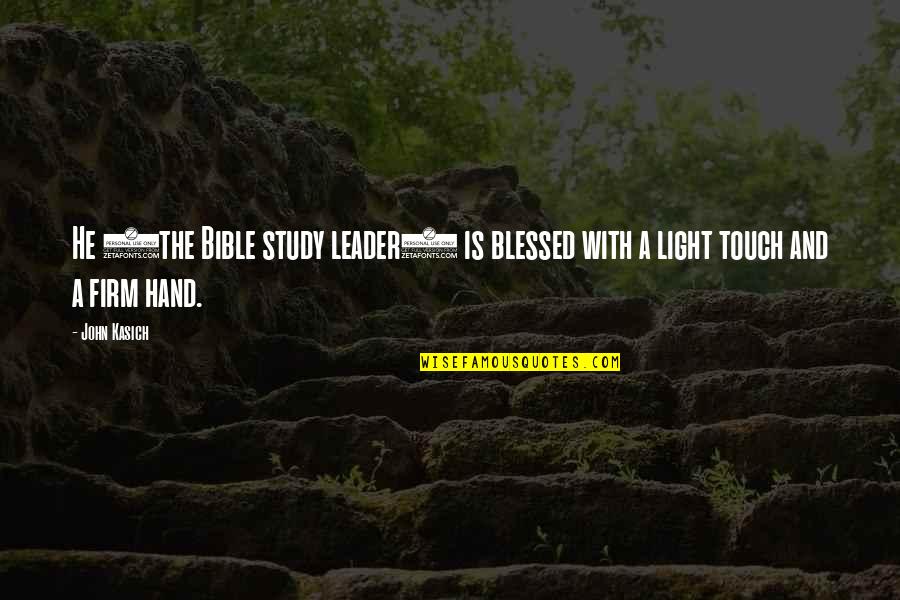 He (the Bible study leader) is blessed with a light touch and a firm hand. —
John Kasich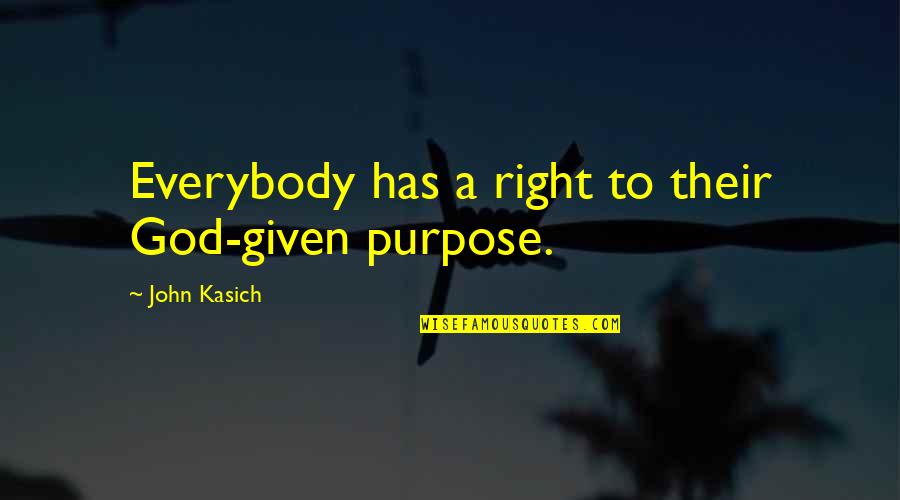 Everybody has a right to their God-given purpose. —
John Kasich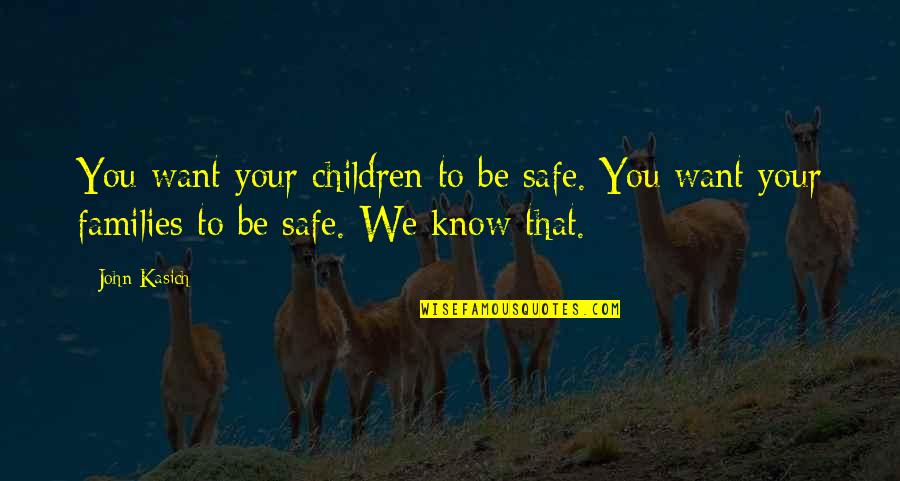 You want your children to be safe. You want your families to be safe. We know that. —
John Kasich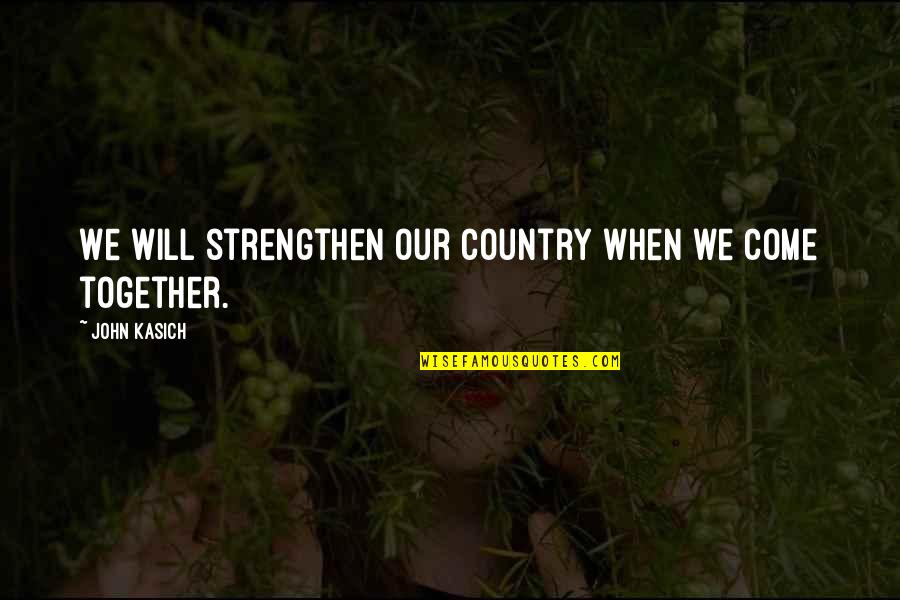 We will strengthen our country when we come together. —
John Kasich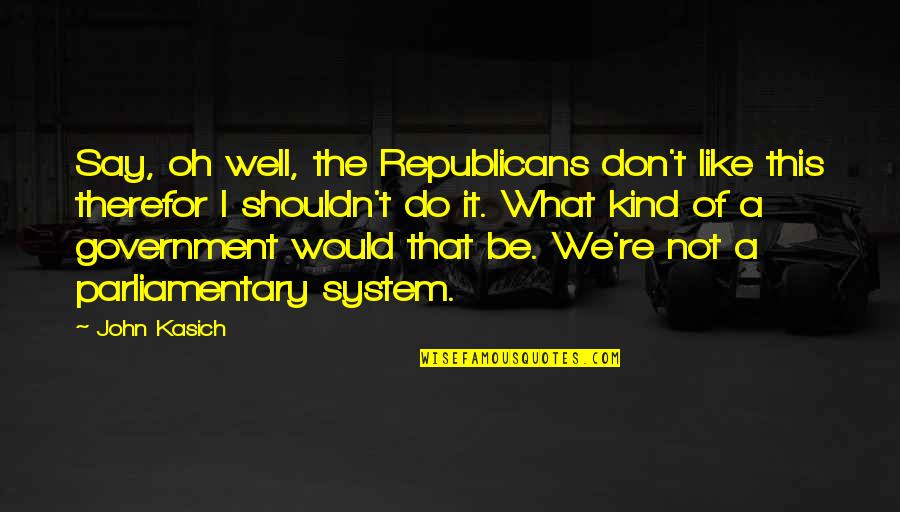 Say, oh well, the Republicans don't like this therefor I shouldn't do it. What kind of a government would that be. We're not a parliamentary system. —
John Kasich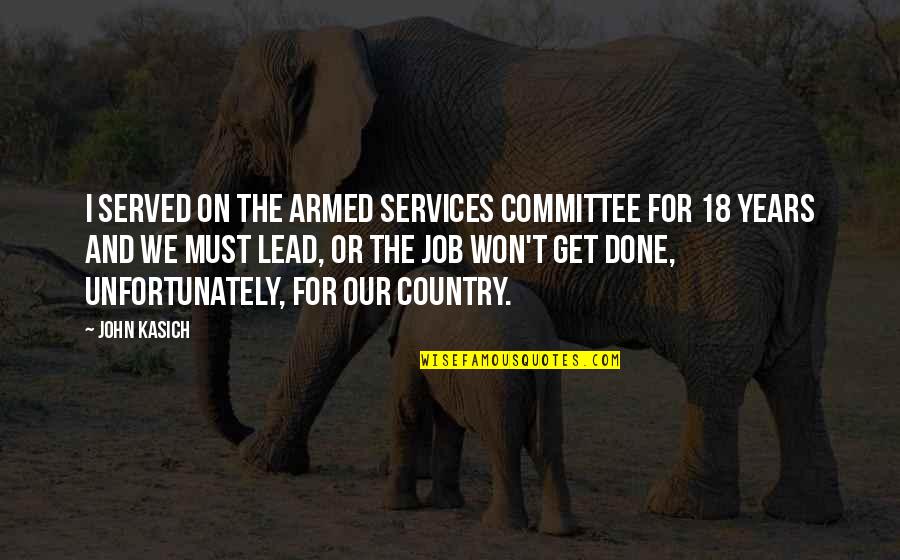 I served on the Armed Services Committee for 18 years and we must lead, or the job won't get done, unfortunately, for our country. —
John Kasich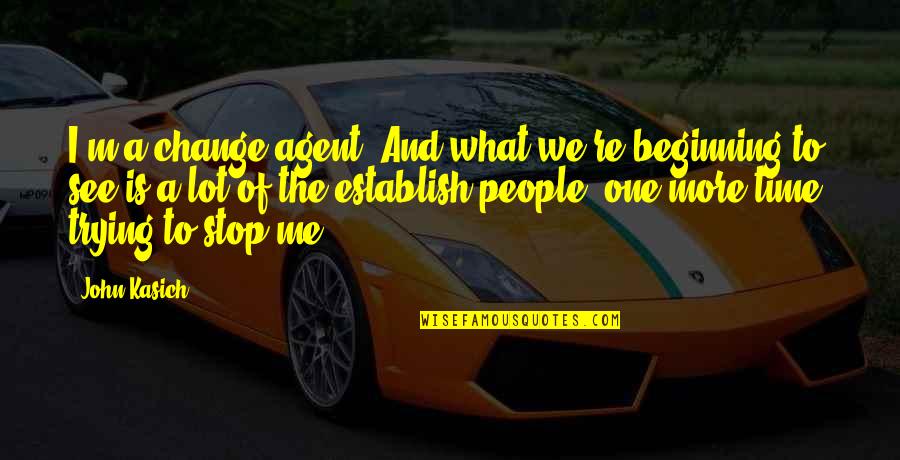 I'm a change agent. And what we're beginning to see is a lot of the establish people, one more time, trying to stop me. —
John Kasich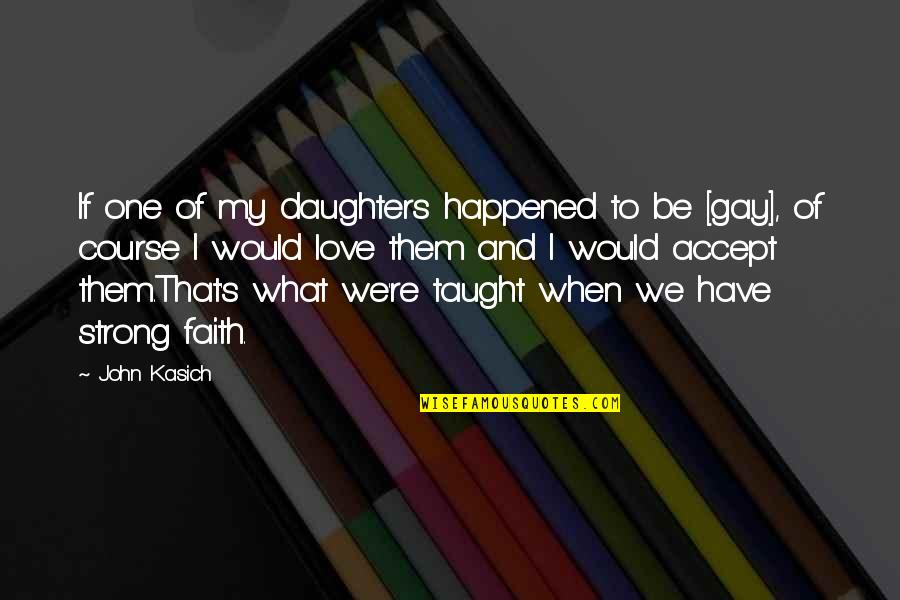 If one of my daughters happened to be [gay], of course I would love them and I would accept them.That's what we're taught when we have strong faith. —
John Kasich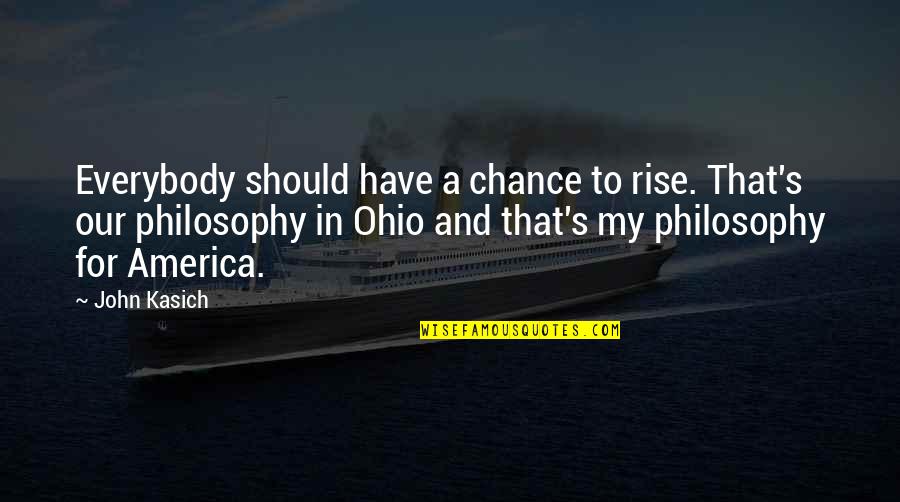 Everybody should have a chance to rise. That's our philosophy in Ohio and that's my philosophy for America. —
John Kasich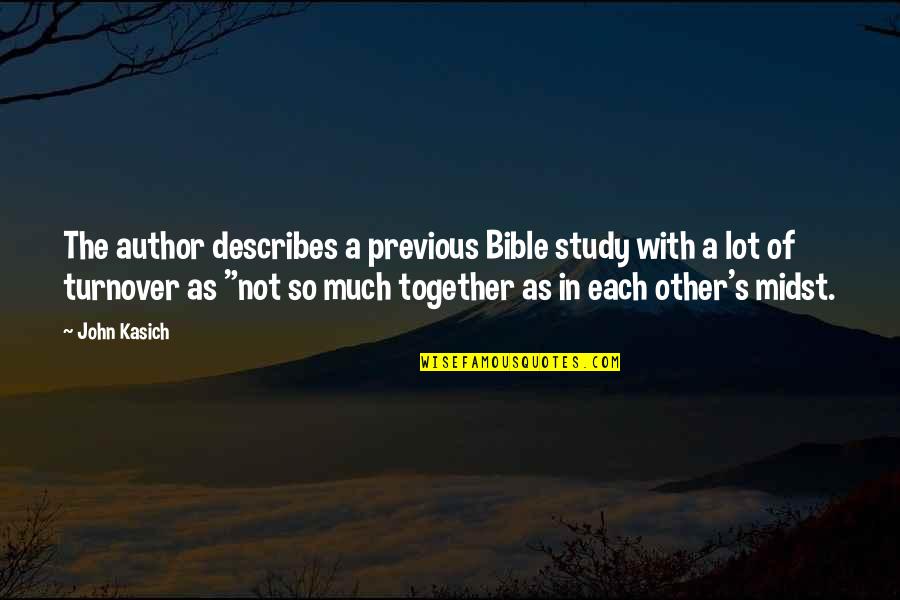 The author describes a previous Bible study with a lot of turnover as "not so much together as in each other's midst. —
John Kasich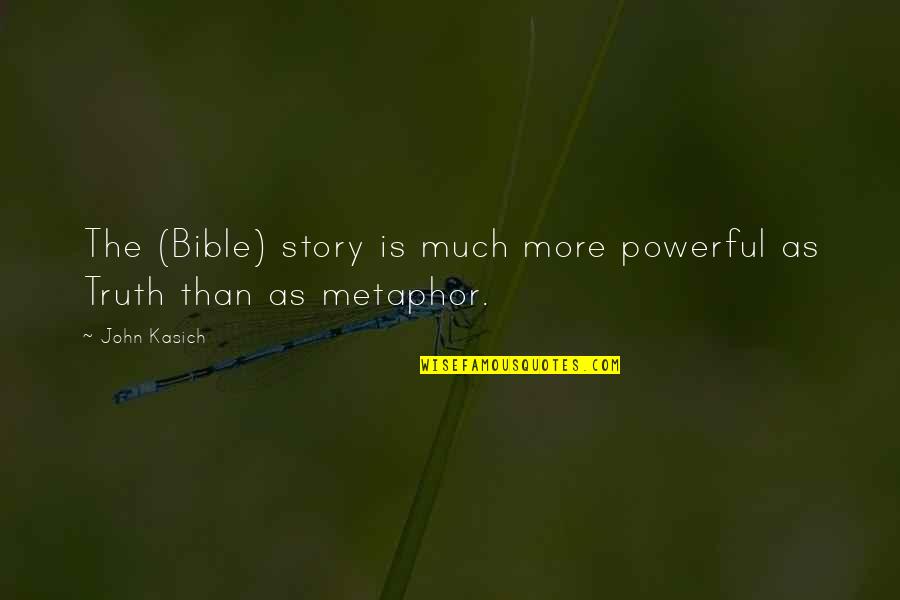 The (Bible) story is much more powerful as Truth than as metaphor. —
John Kasich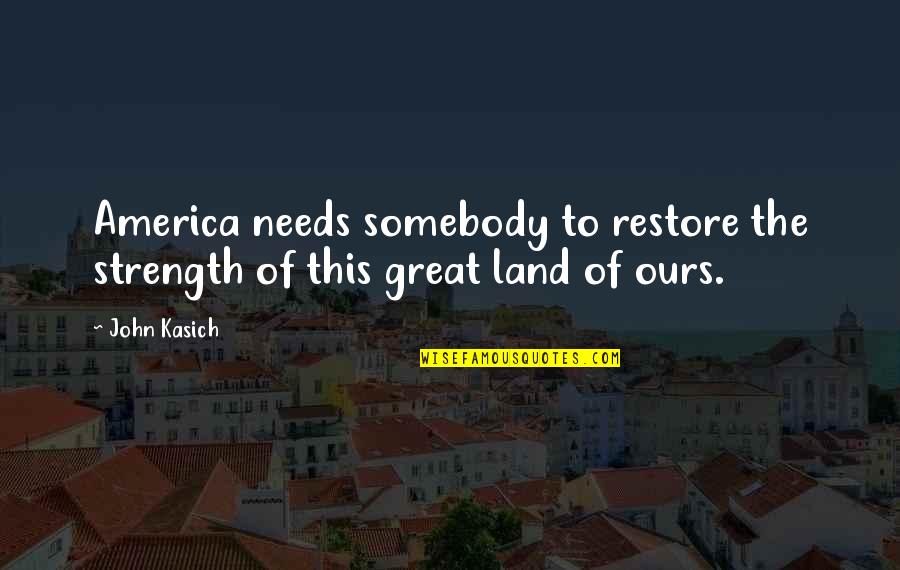 America needs somebody to restore the strength of this great land of ours. —
John Kasich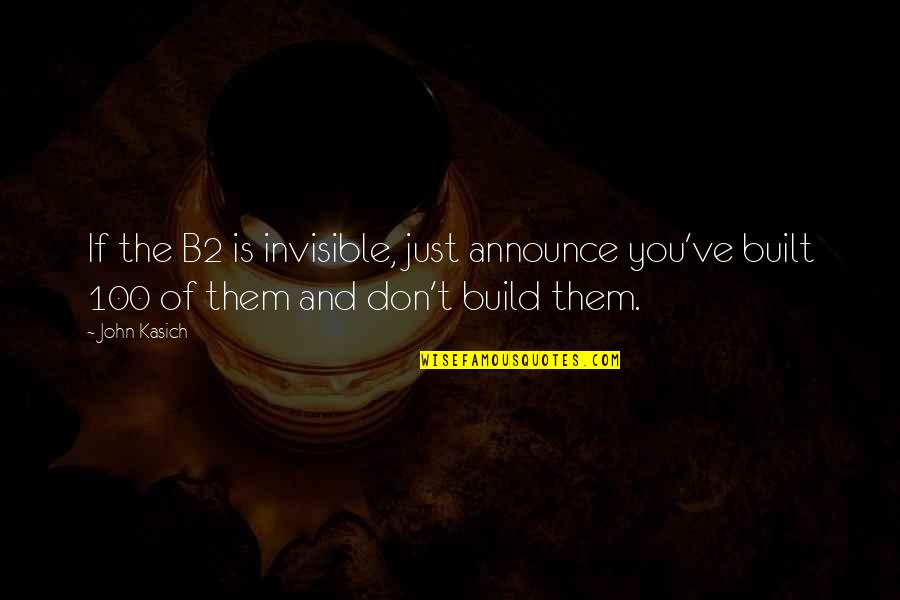 If the B2 is invisible, just announce you've built 100 of them and don't build them. —
John Kasich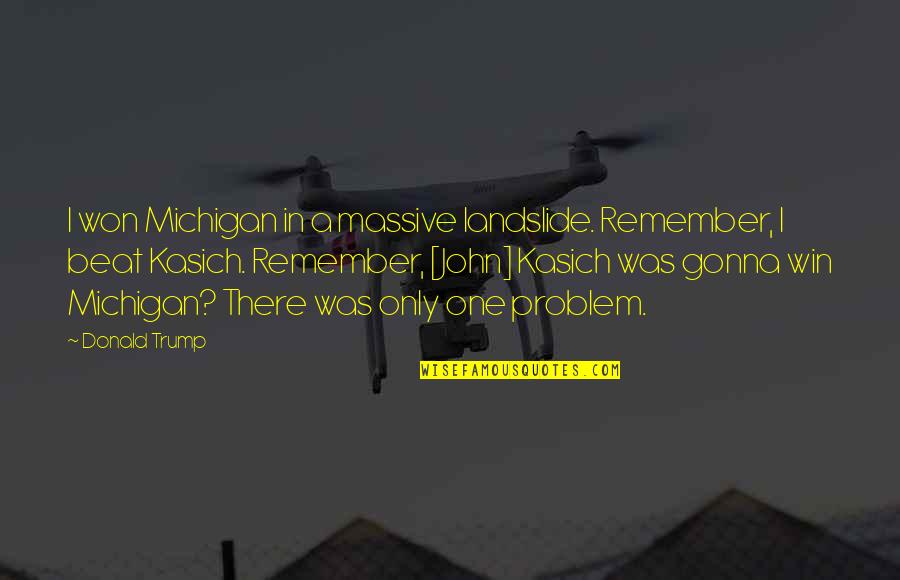 I won Michigan in a massive landslide. Remember, I beat Kasich. Remember, [John] Kasich was gonna win Michigan? There was only one problem. —
Donald Trump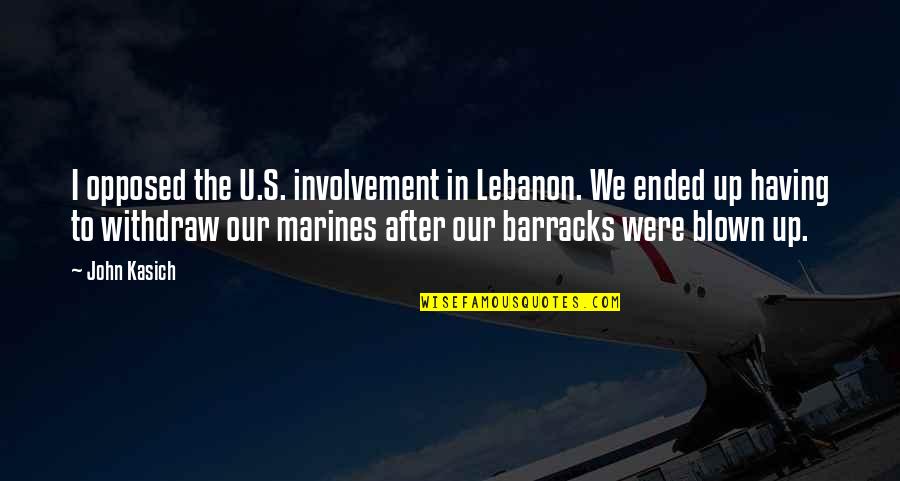 I opposed the U.S. involvement in Lebanon. We ended up having to withdraw our marines after our barracks were blown up. —
John Kasich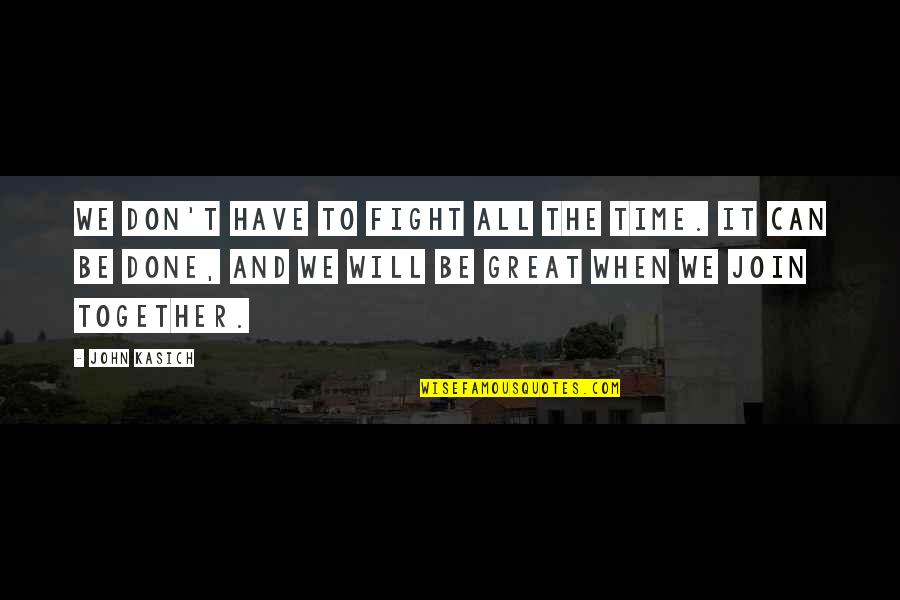 We don't have to fight all the time. It can be done, and we will be great when we join together. —
John Kasich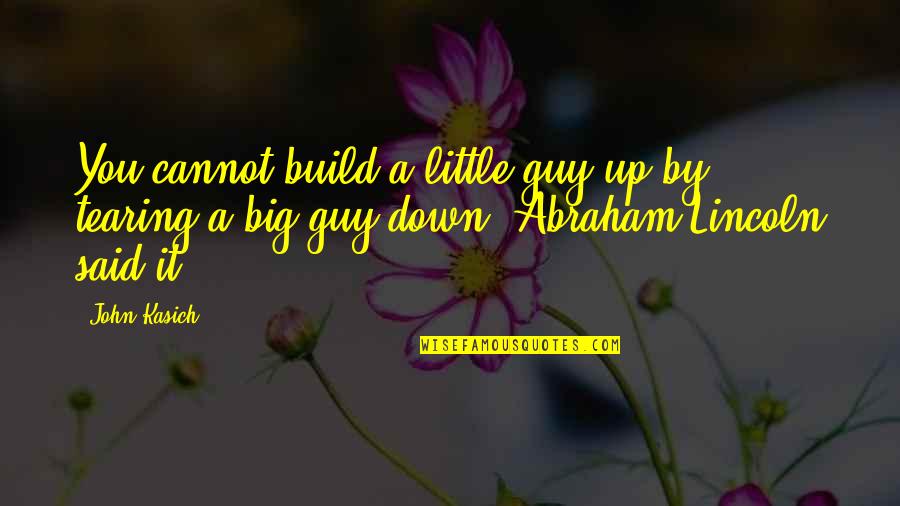 You cannot build a little guy up by tearing a big guy down
Abraham Lincoln said it. —
John Kasich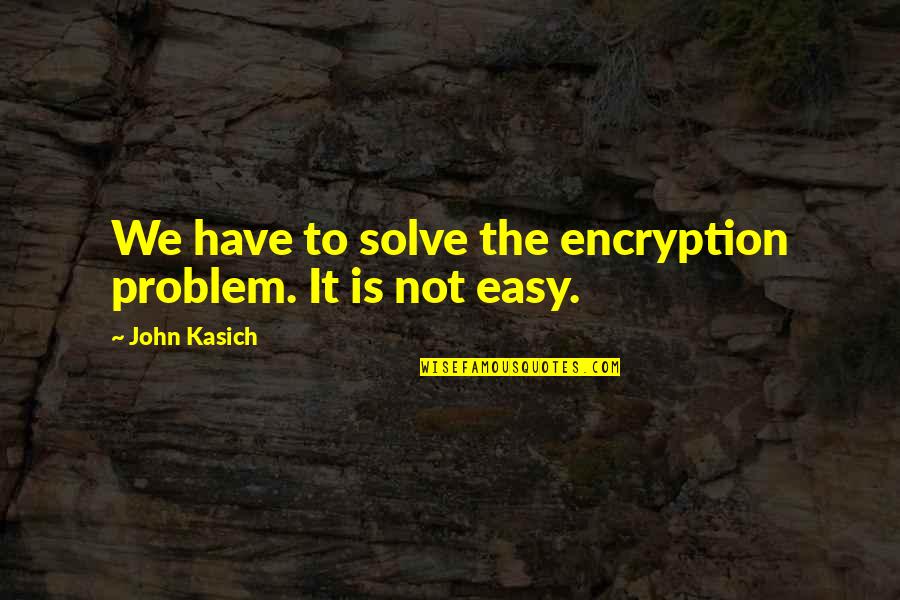 We have to solve the encryption problem. It is not easy. —
John Kasich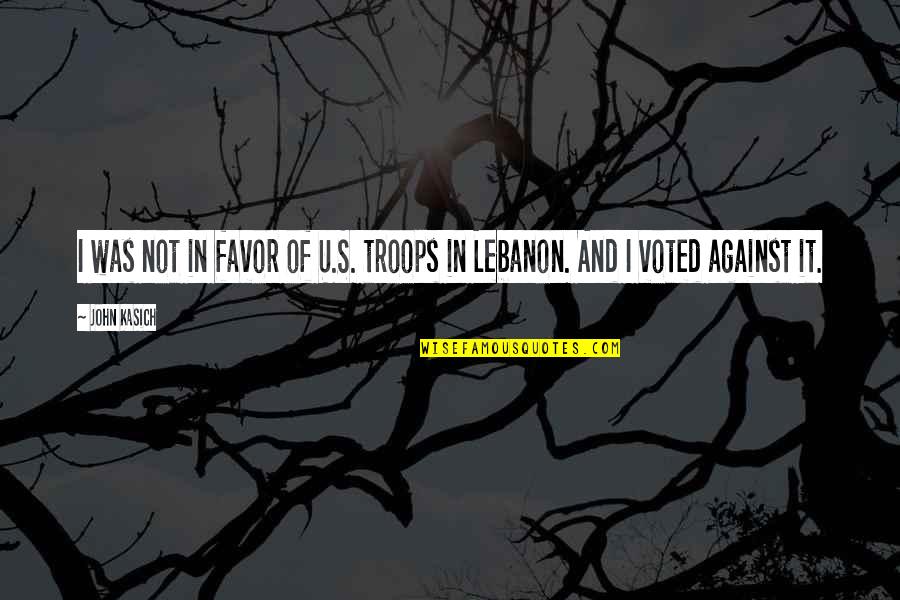 I was not in favor of U.S. troops in Lebanon. And I voted against it. —
John Kasich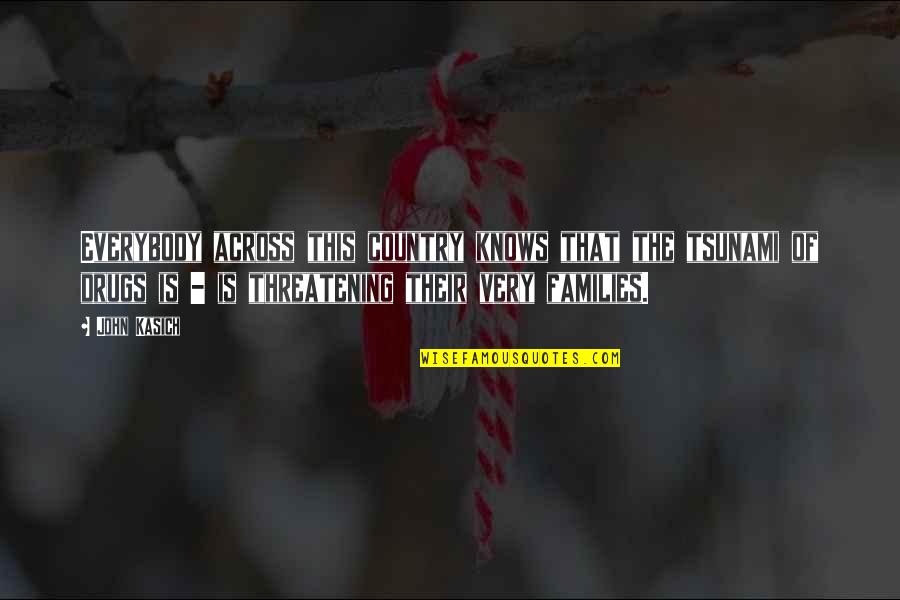 Everybody across this country knows that the tsunami of drugs is - is threatening their very families. —
John Kasich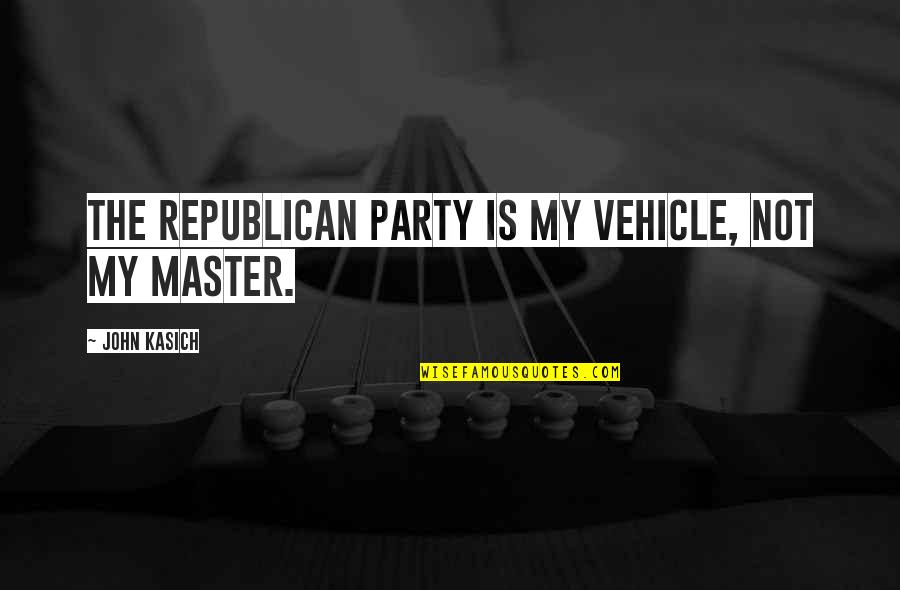 The republican party is my vehicle, not my master. —
John Kasich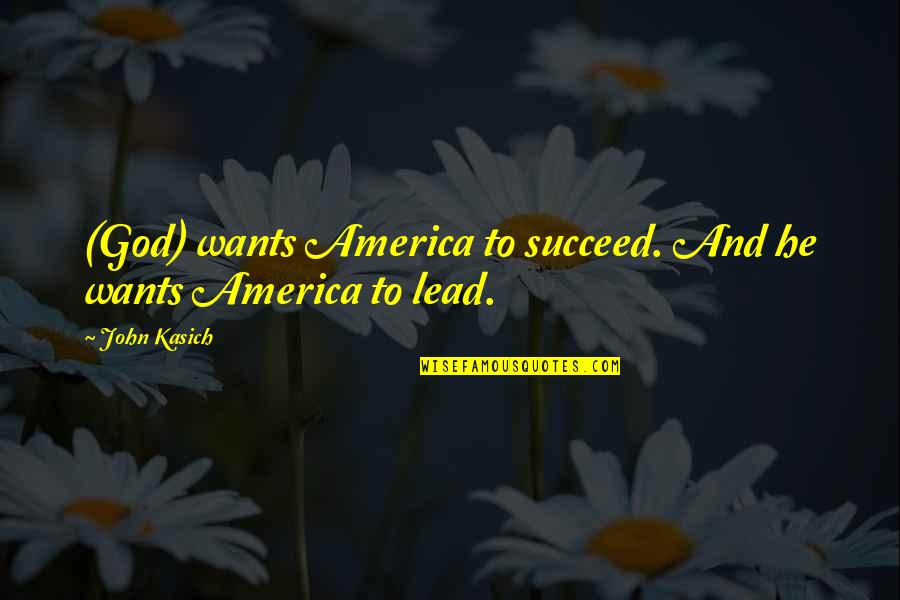 (God) wants America to succeed. And he wants America to lead. —
John Kasich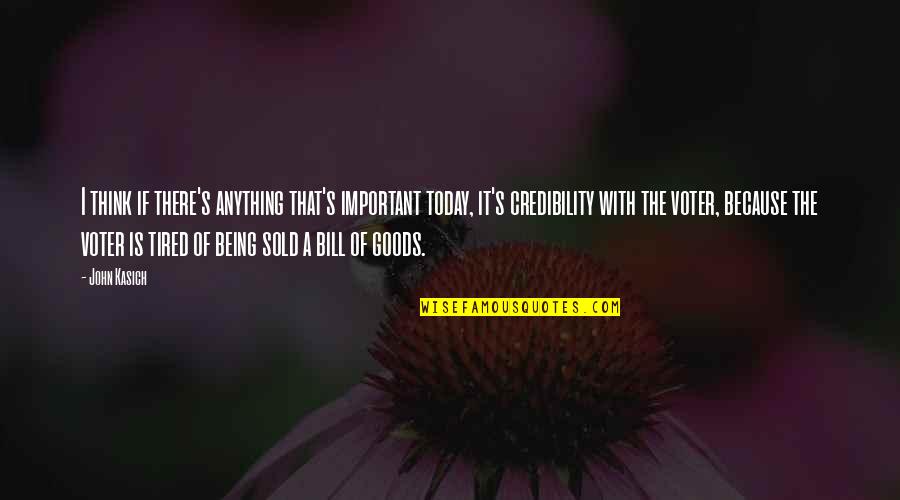 I think if there's anything that's important today, it's credibility with the voter, because the voter is tired of being sold a bill of goods. —
John Kasich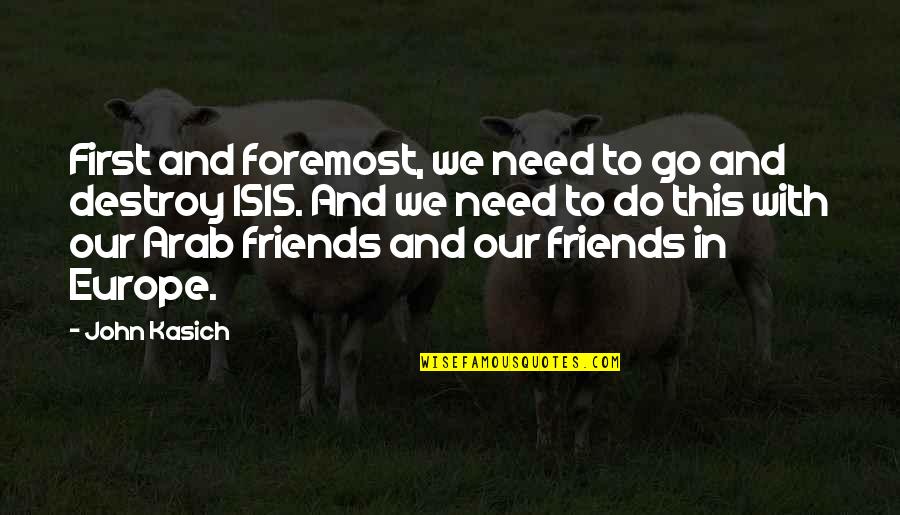 First and foremost, we need to go and destroy ISIS. And we need to do this with our Arab friends and our friends in Europe. —
John Kasich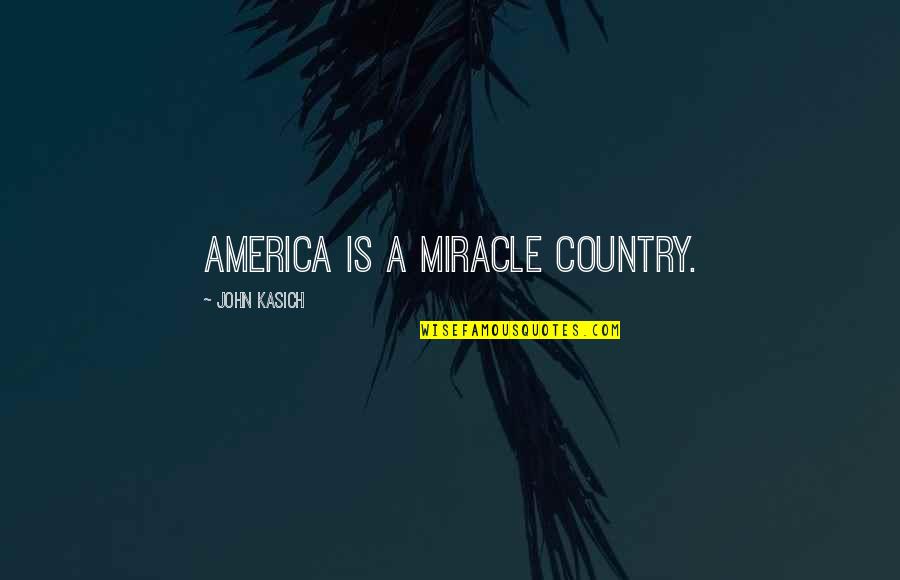 America is a miracle country. —
John Kasich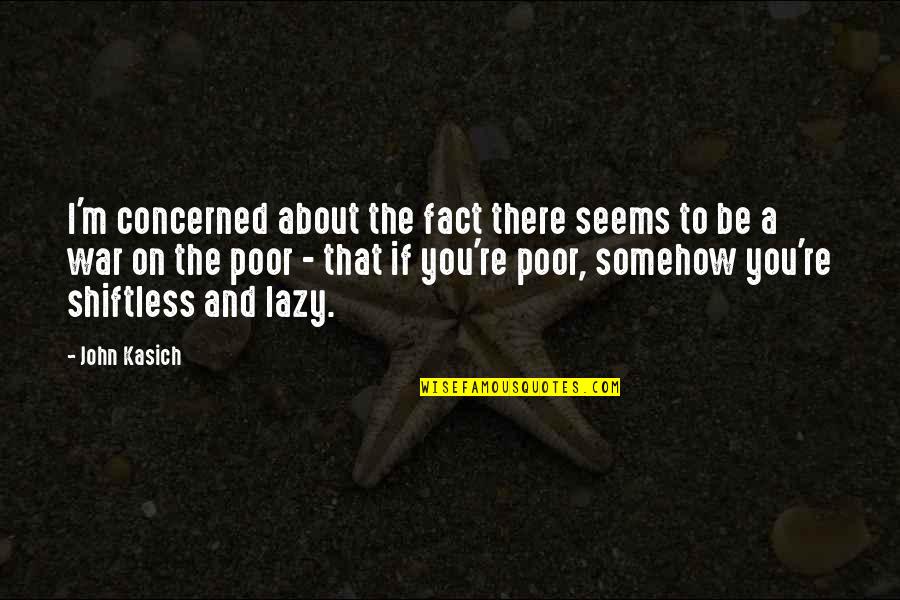 I'm concerned about the fact there seems to be a war on the poor - that if you're poor, somehow you're shiftless and lazy. —
John Kasich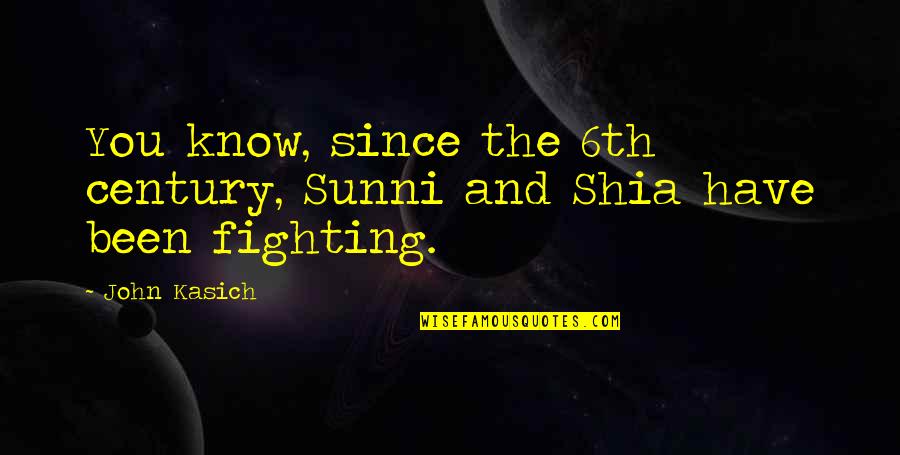 You know, since the 6th century, Sunni and Shia have been fighting. —
John Kasich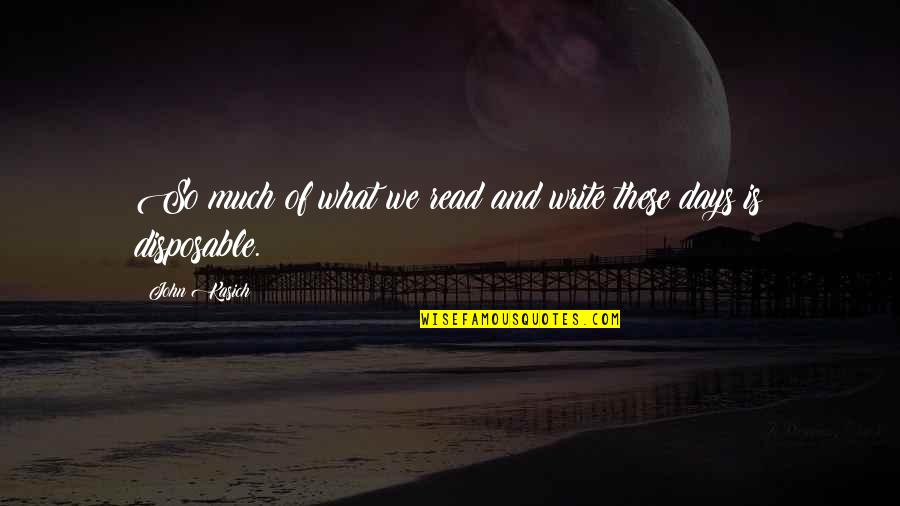 So much of what we read and write these days is disposable. —
John Kasich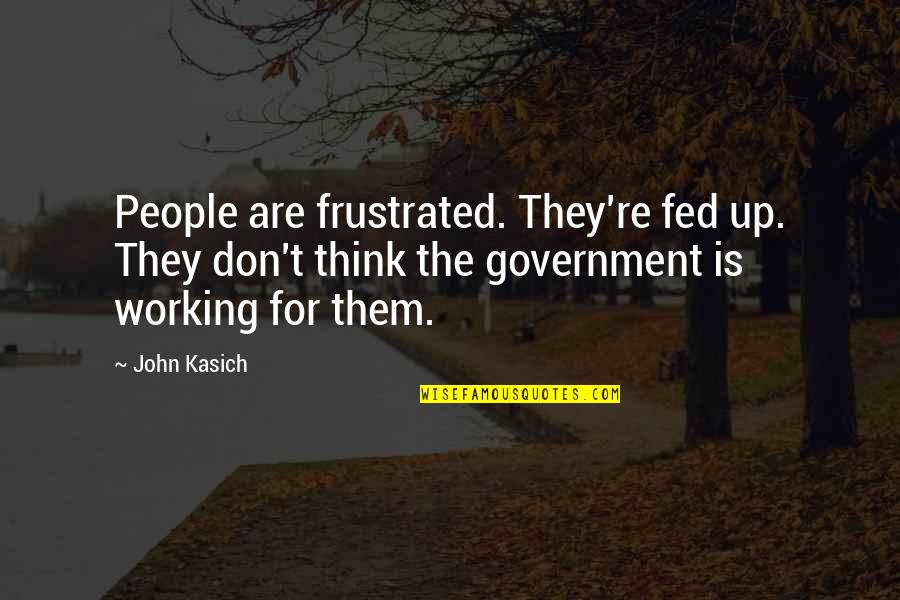 People are frustrated. They're fed up. They don't think the government is working for them. —
John Kasich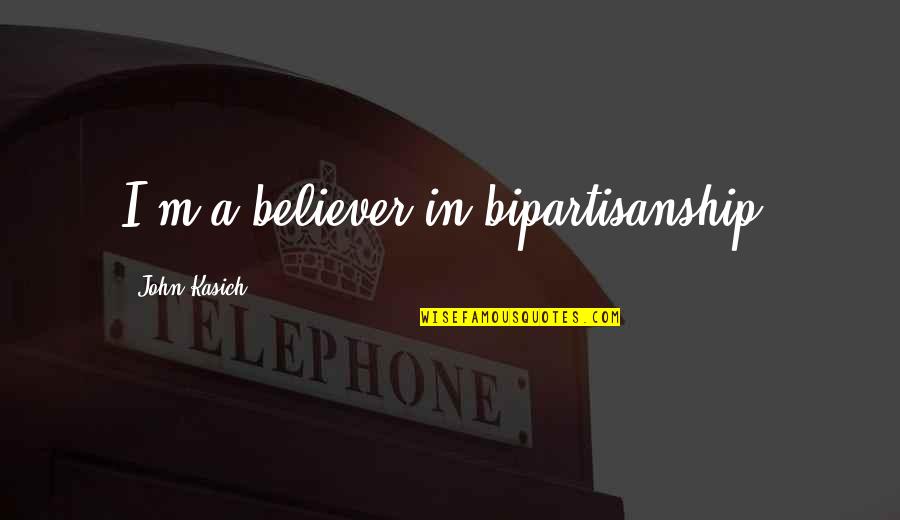 I'm a believer in bipartisanship. —
John Kasich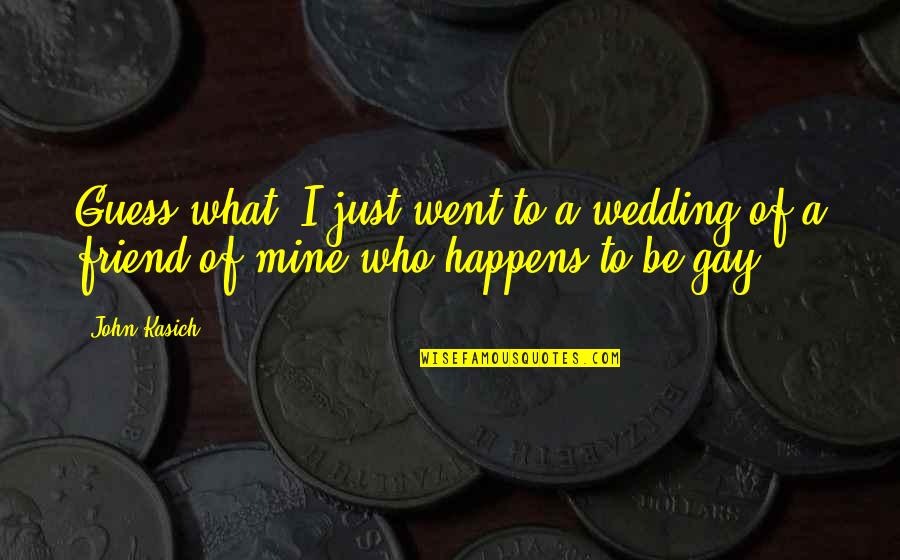 Guess what? I just went to a wedding of a friend of mine who happens to be gay. —
John Kasich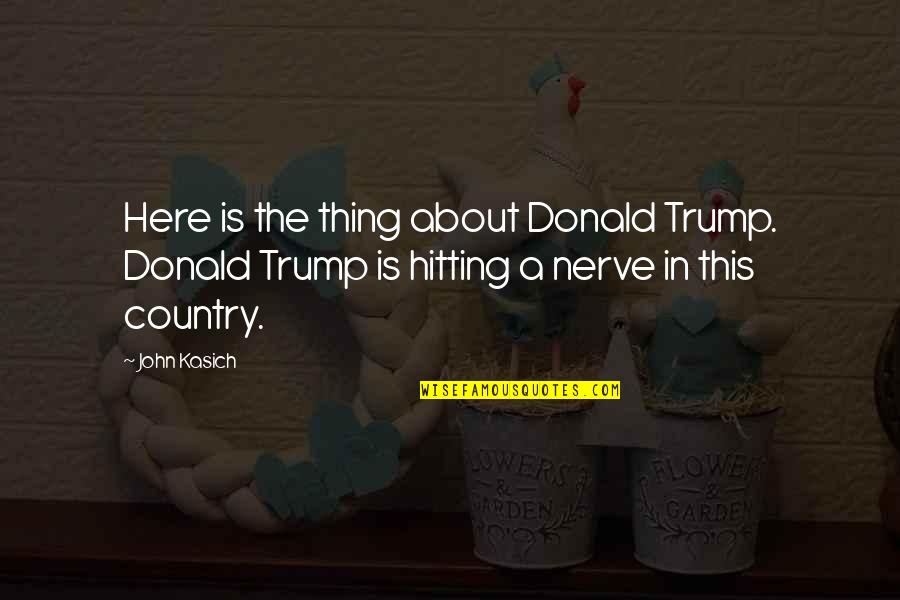 Here is the thing about Donald Trump. Donald Trump is hitting a nerve in this country. —
John Kasich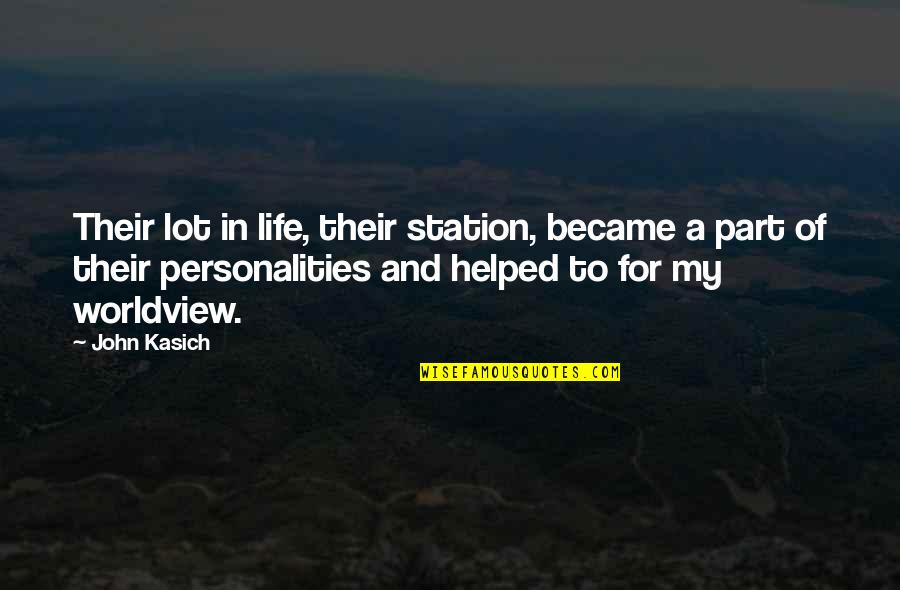 Their lot in life, their station, became a part of their personalities and helped to for my worldview. —
John Kasich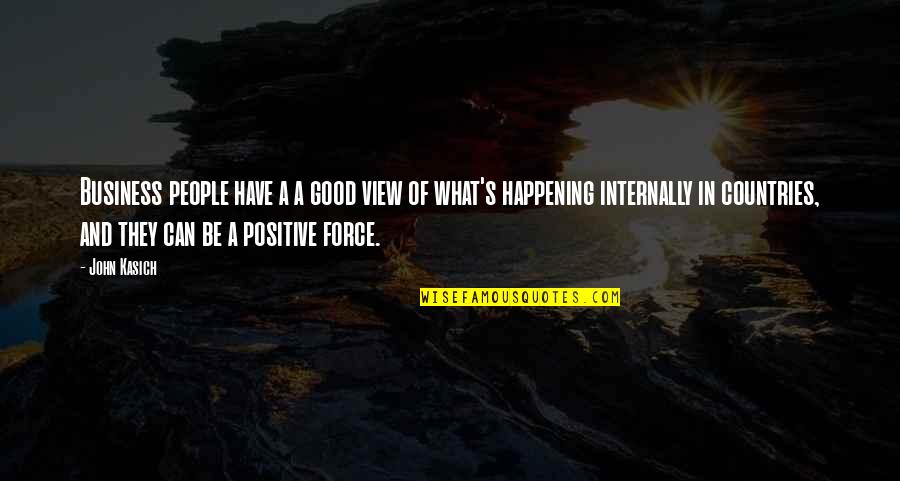 Business people have a a good view of what's happening internally in countries, and they can be a positive force. —
John Kasich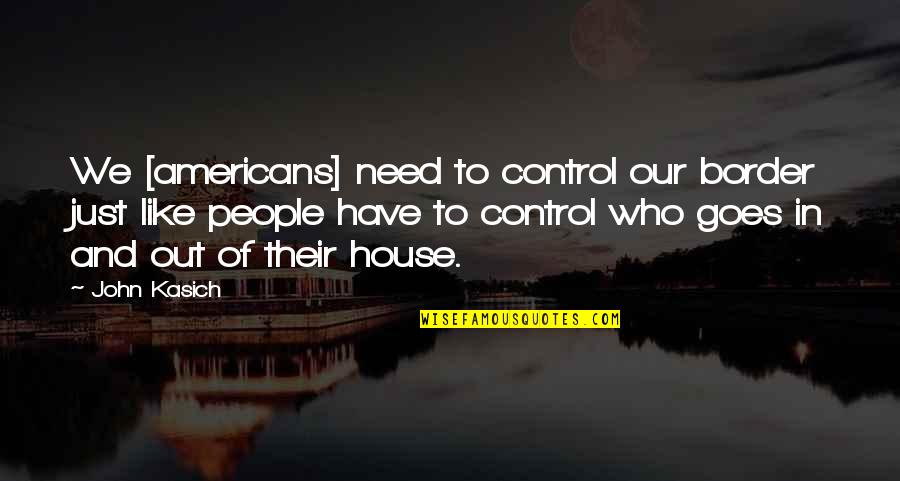 We [americans] need to control our border just like people have to control who goes in and out of their house. —
John Kasich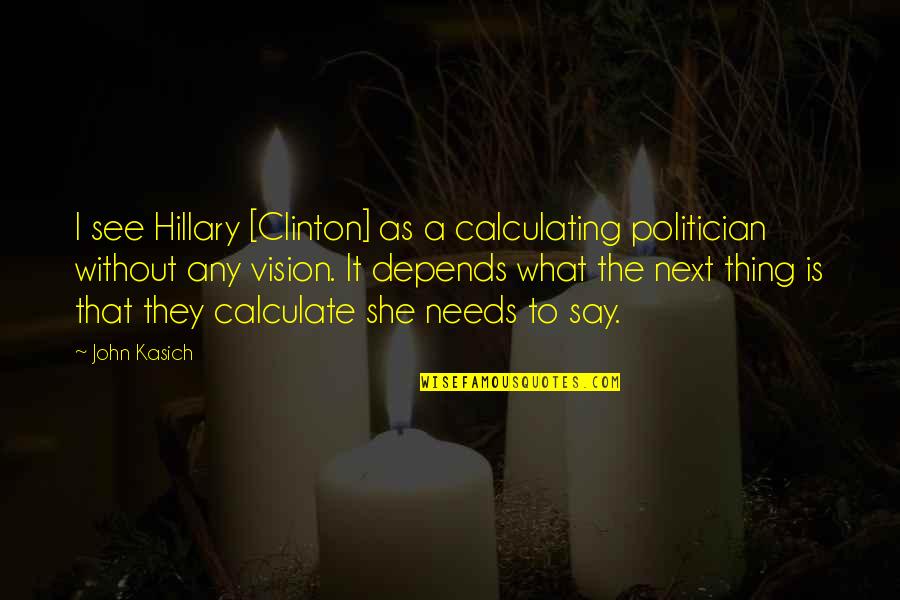 I see Hillary [Clinton] as a calculating politician without any vision. It depends what the next thing is that they calculate she needs to say. —
John Kasich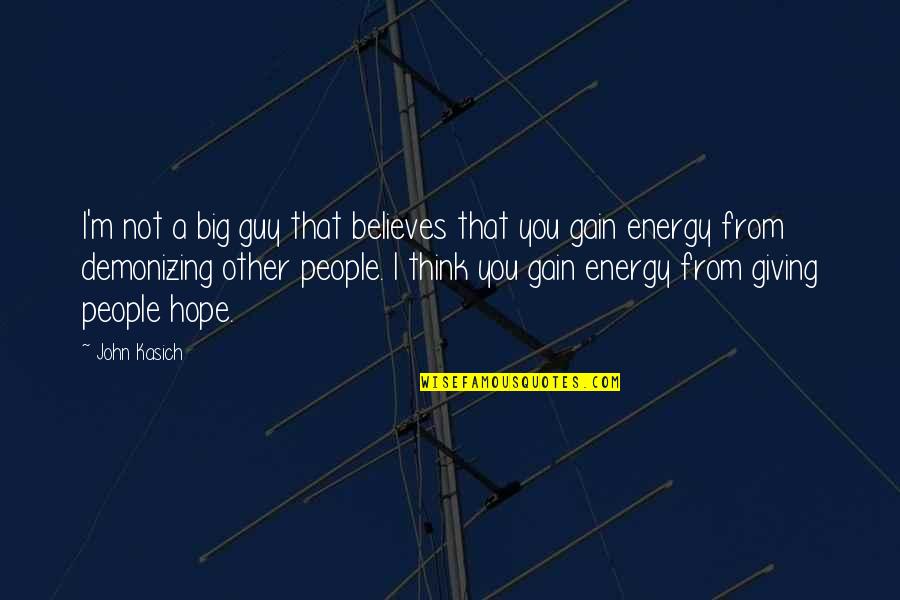 I'm not a big guy that believes that you gain energy from demonizing other people. I think you gain energy from giving people hope. —
John Kasich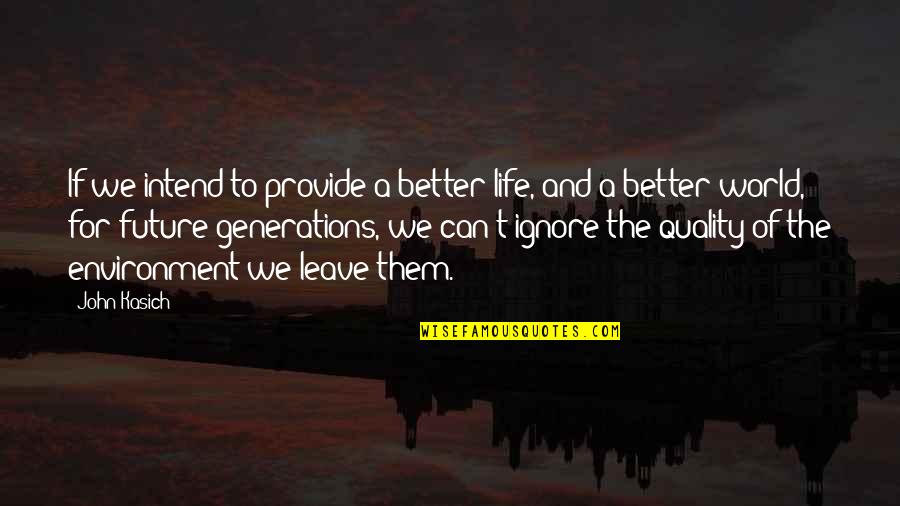 If we intend to provide a better life, and a better world, for future generations, we can't ignore the quality of the environment we leave them. —
John Kasich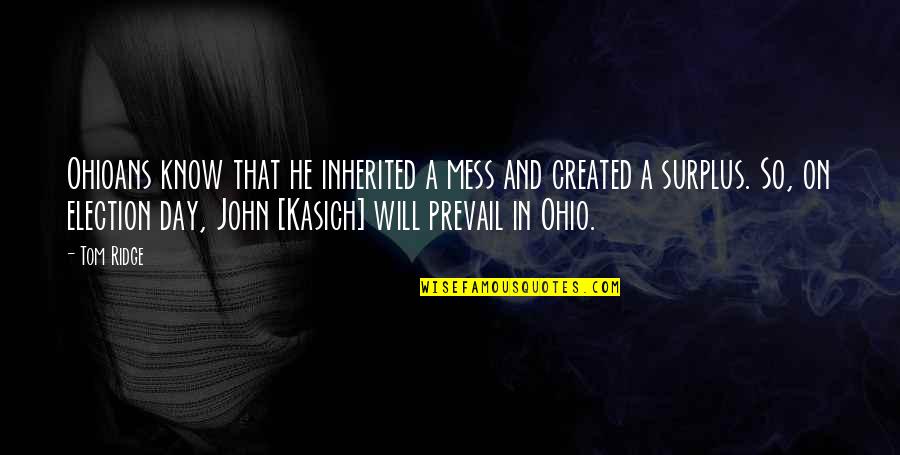 Ohioans know that he inherited a mess and created a surplus. So, on election day, John [Kasich] will prevail in Ohio. —
Tom Ridge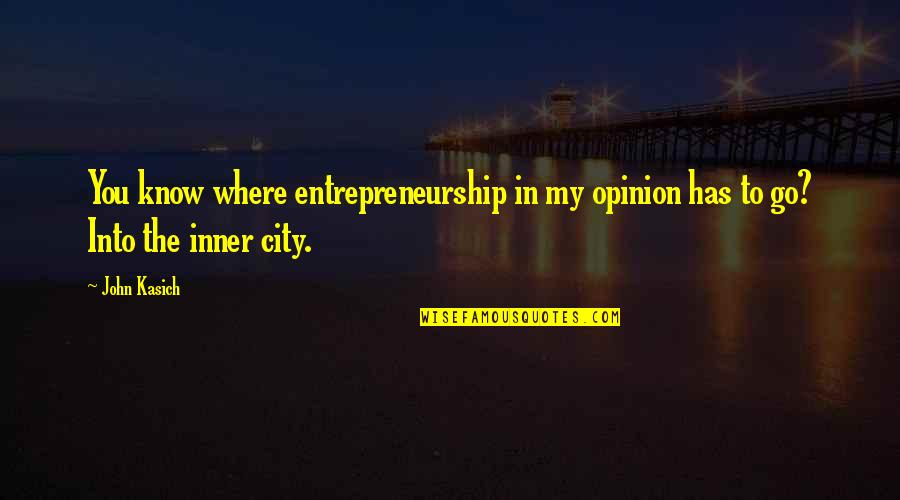 You know where entrepreneurship in my opinion has to go? Into the inner city. —
John Kasich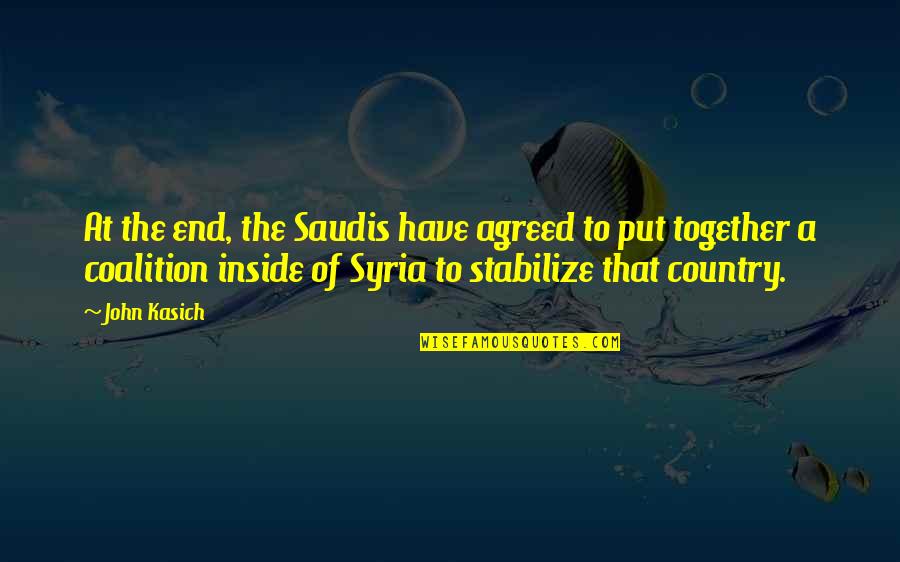 At the end, the Saudis have agreed to put together a coalition inside of Syria to stabilize that country. —
John Kasich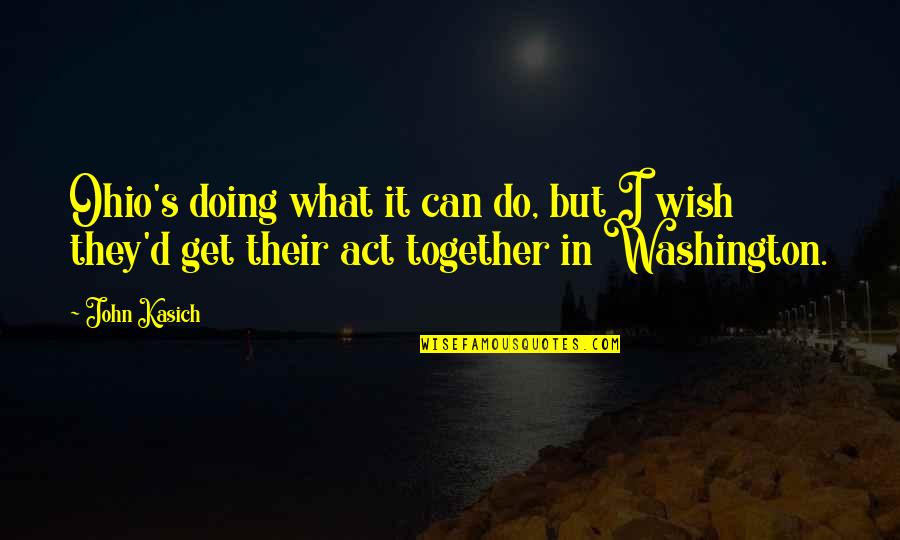 Ohio's doing what it can do, but I wish they'd get their act together in Washington. —
John Kasich
I'm an old-fashioned person and I happen to believe in traditional marriage. —
John Kasich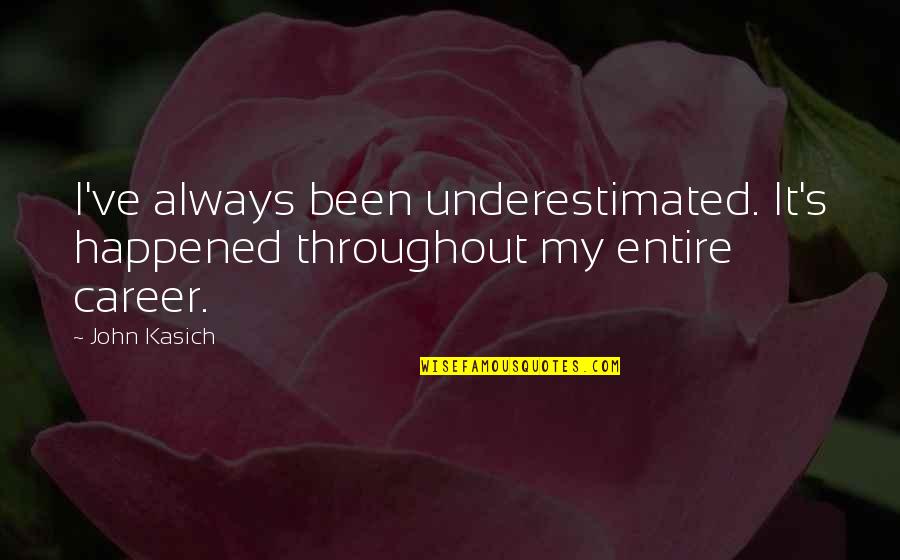 I've always been underestimated. It's happened throughout my entire career. —
John Kasich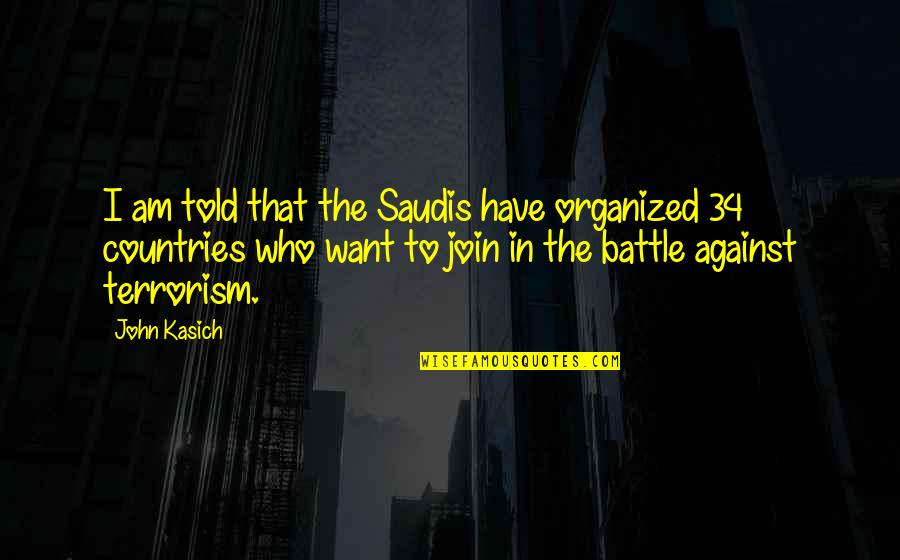 I am told that the Saudis have organized 34 countries who want to join in the battle against terrorism. —
John Kasich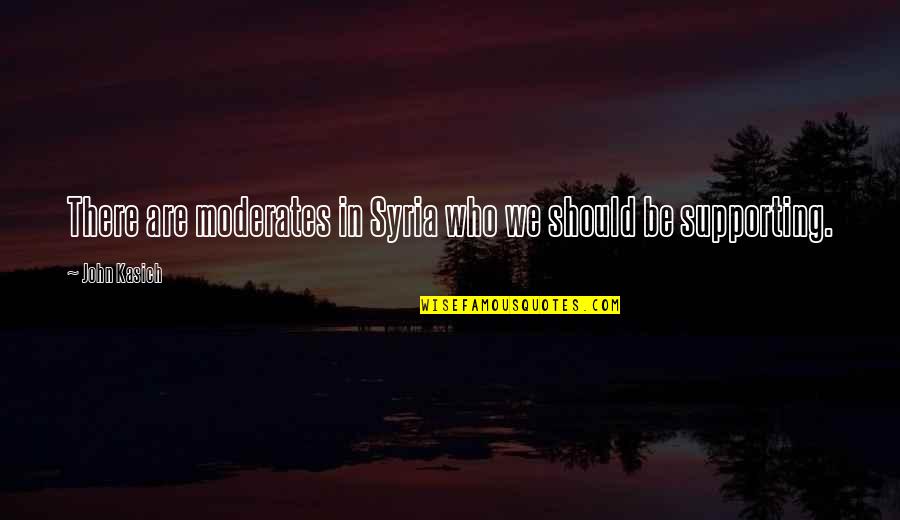 There are moderates in Syria who we should be supporting. —
John Kasich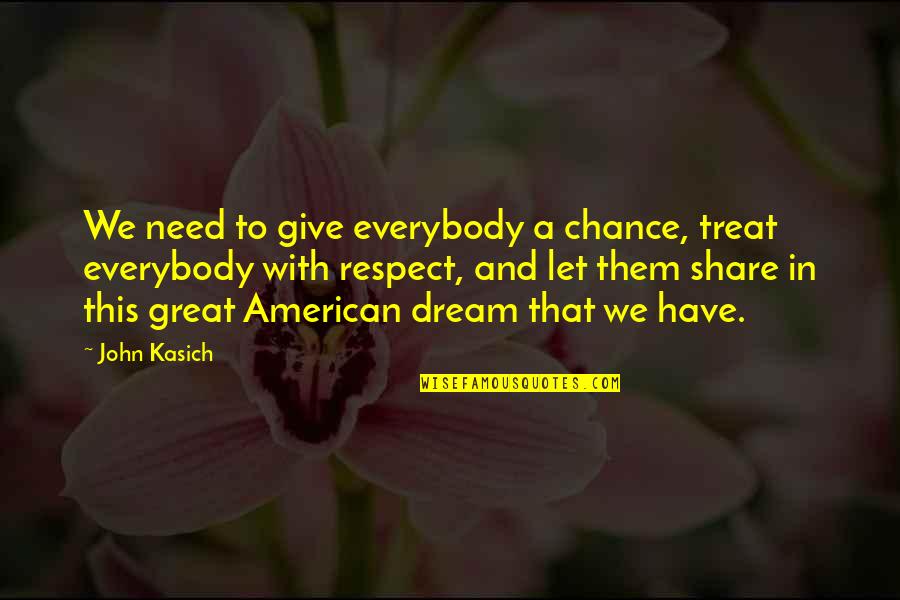 We need to give everybody a chance, treat everybody with respect, and let them share in this great American dream that we have. —
John Kasich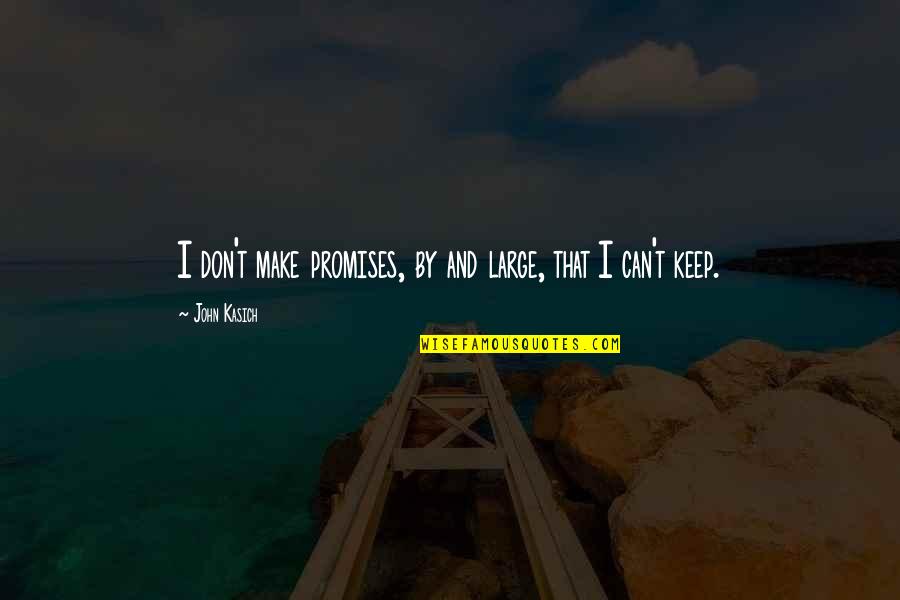 I don't make promises, by and large, that I can't keep. —
John Kasich