Karl Shapiro Quotes
Collection of top 18 famous quotes about Karl Shapiro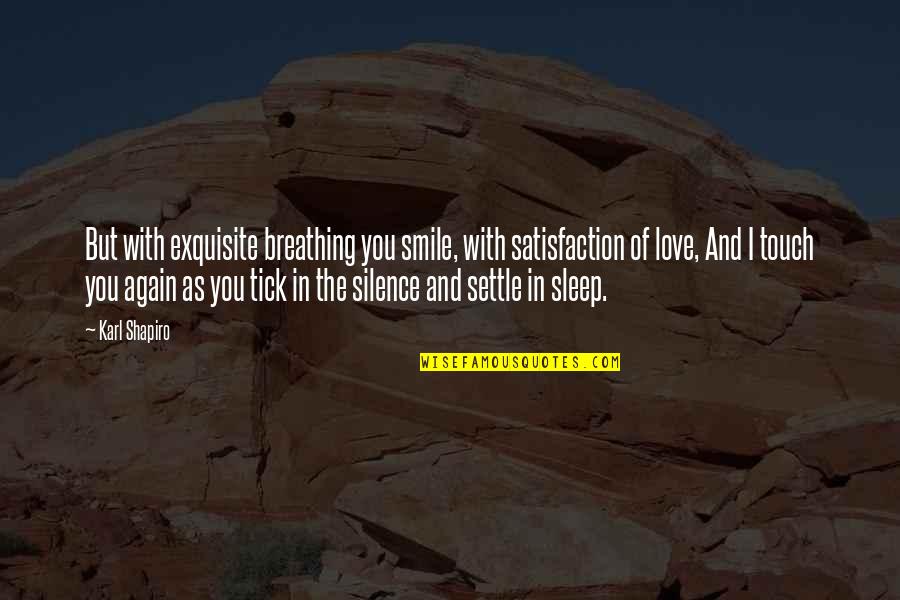 But with exquisite breathing you smile, with satisfaction of love, And I touch you again as you tick in the silence and settle in sleep.
—
Karl Shapiro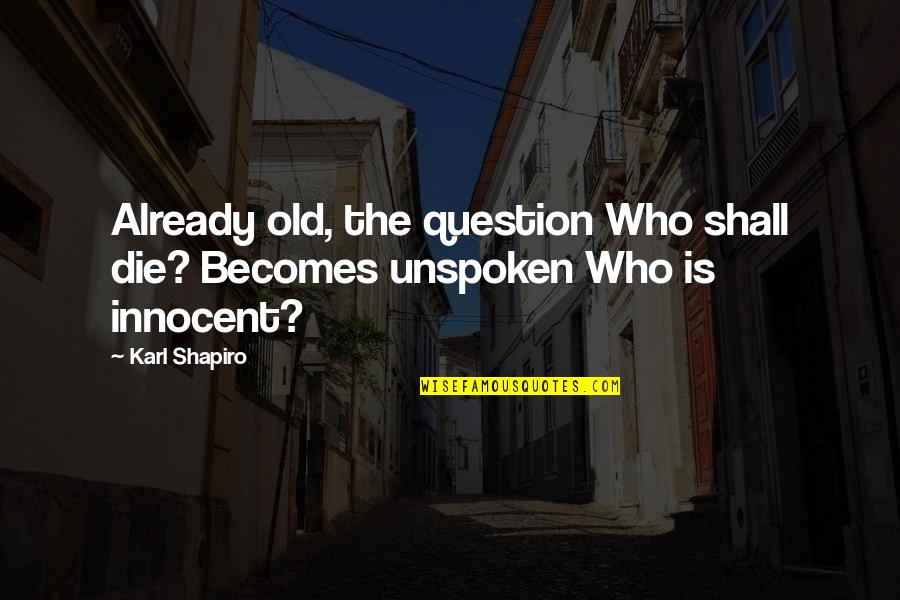 Already old, the question Who shall die? Becomes unspoken Who is innocent?
—
Karl Shapiro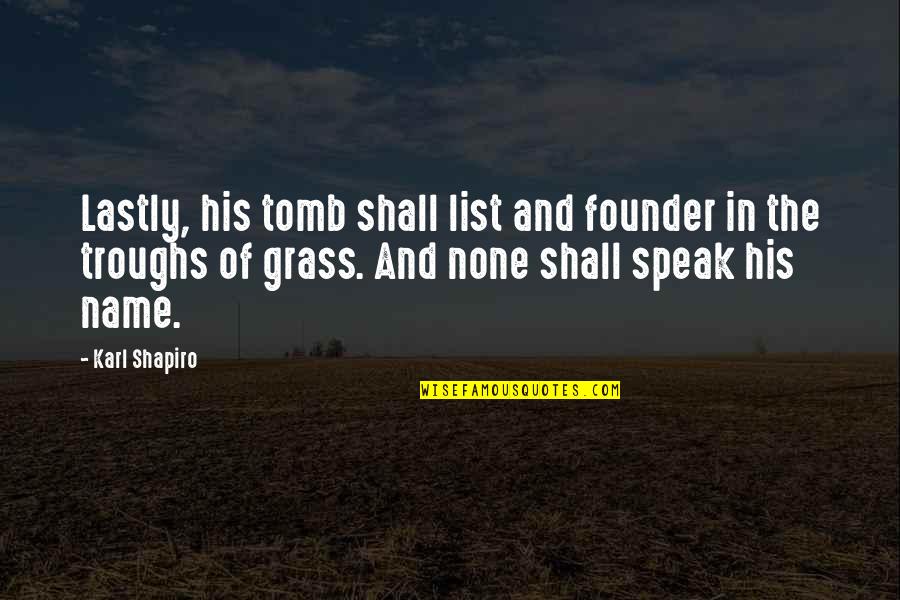 Lastly, his tomb shall list and founder in the troughs of grass. And none shall speak his name.
—
Karl Shapiro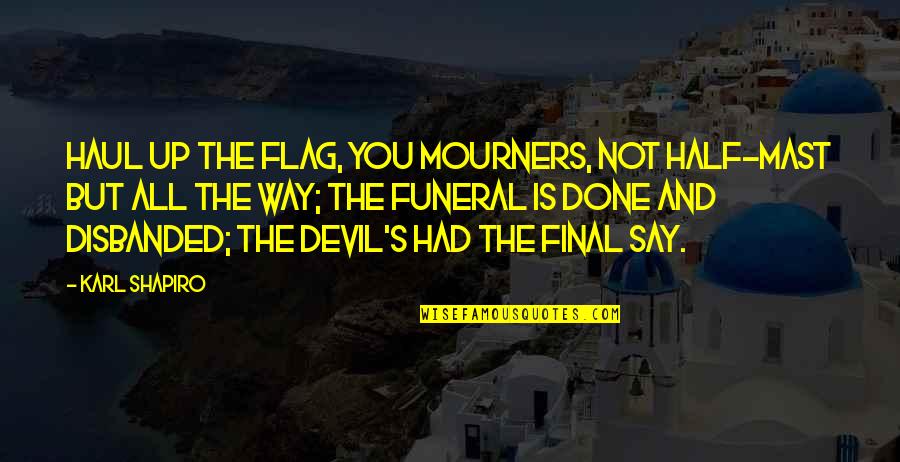 Haul up the flag, you mourners, Not half-mast but all the way; The funeral is done and disbanded; The devil's had the final say.
—
Karl Shapiro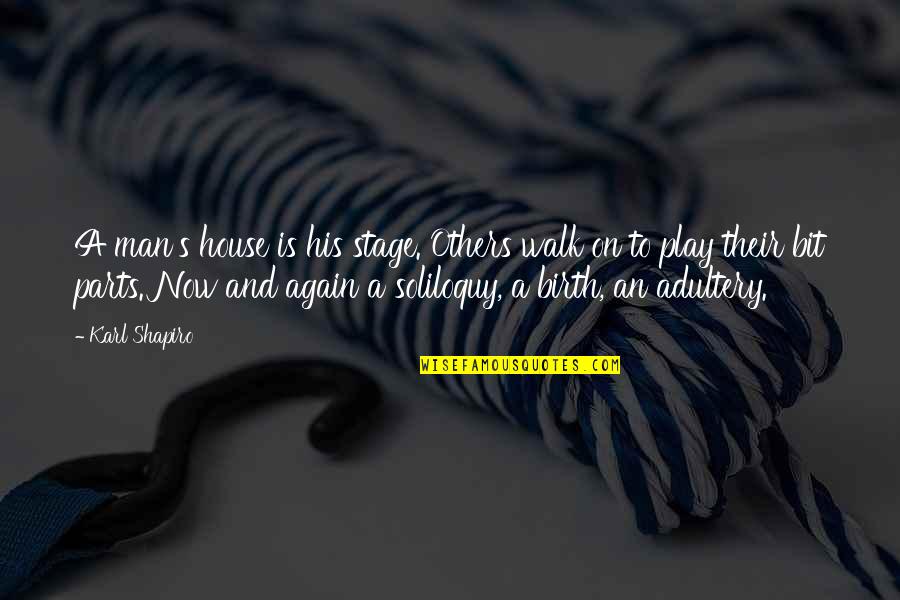 A man's house is his stage. Others walk on to play their bit parts. Now and again a soliloquy, a birth, an adultery. —
Karl Shapiro
The modern essay has regained a good deal of its literary status in our time, much to the credit of Joseph Epstein. —
Karl Shapiro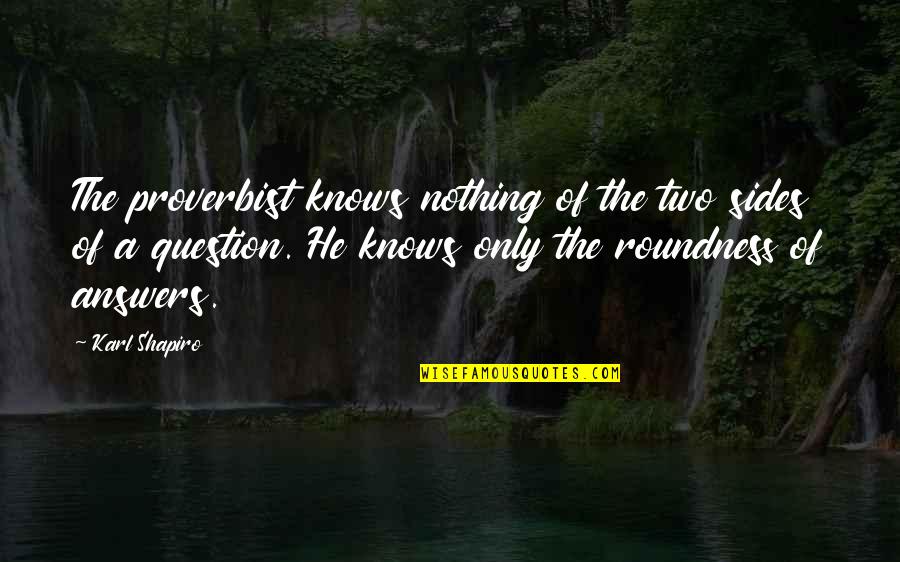 The proverbist knows nothing of the two sides of a question. He knows only the roundness of answers. —
Karl Shapiro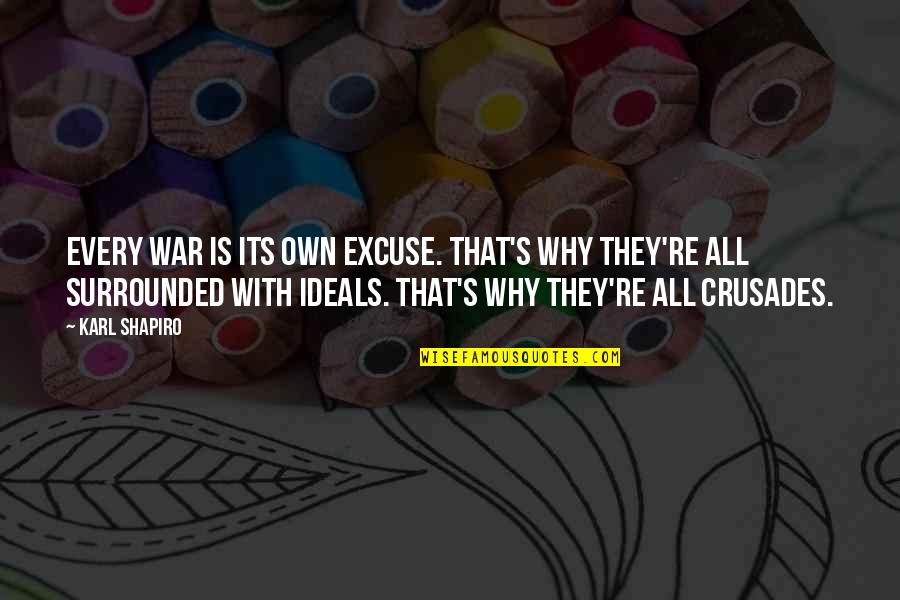 Every war is its own excuse. That's why they're all surrounded with ideals. That's why they're all crusades. —
Karl Shapiro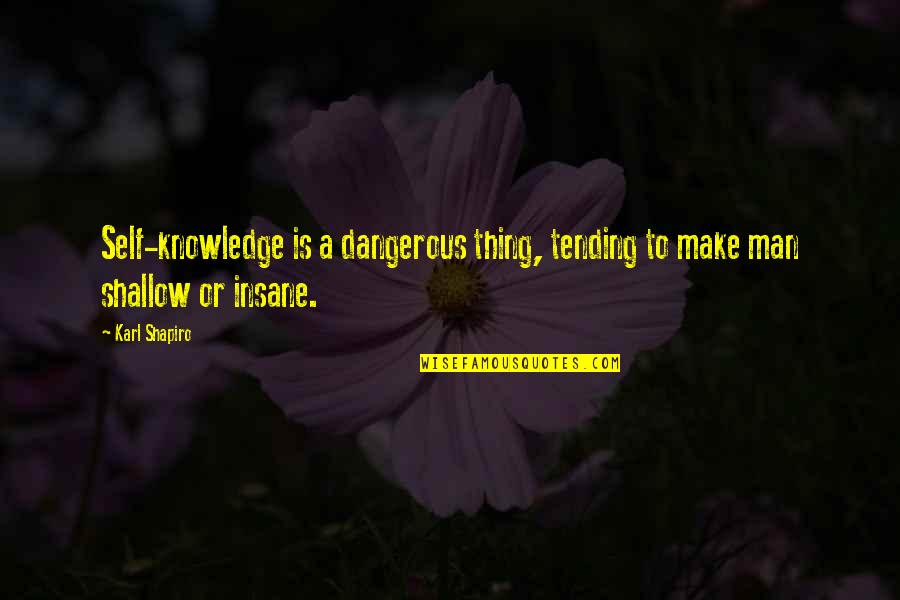 Self-knowledge is a dangerous thing, tending to make man shallow or insane. —
Karl Shapiro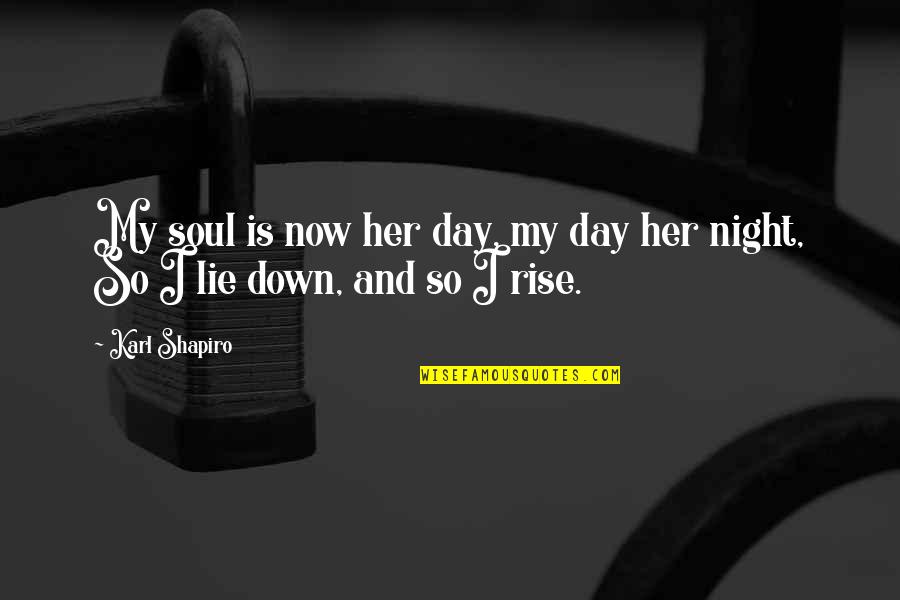 My soul is now her day, my day her night, So I lie down, and so I rise. —
Karl Shapiro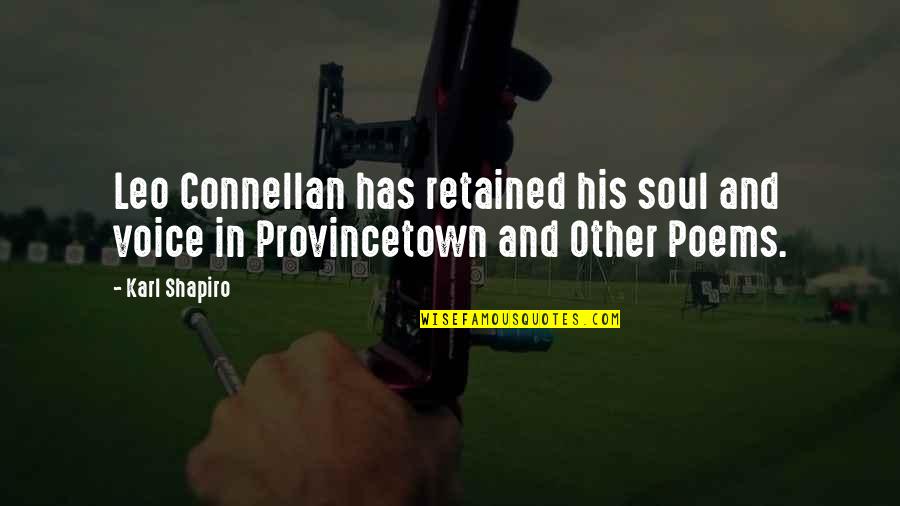 Leo Connellan has retained his soul and voice in Provincetown and Other Poems. —
Karl Shapiro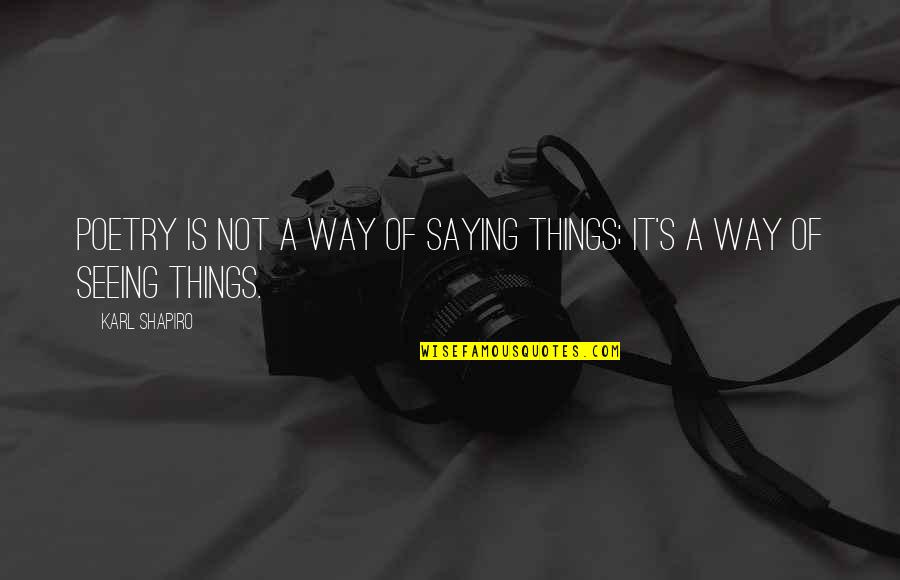 Poetry is not a way of saying things; it's a way of seeing things. —
Karl Shapiro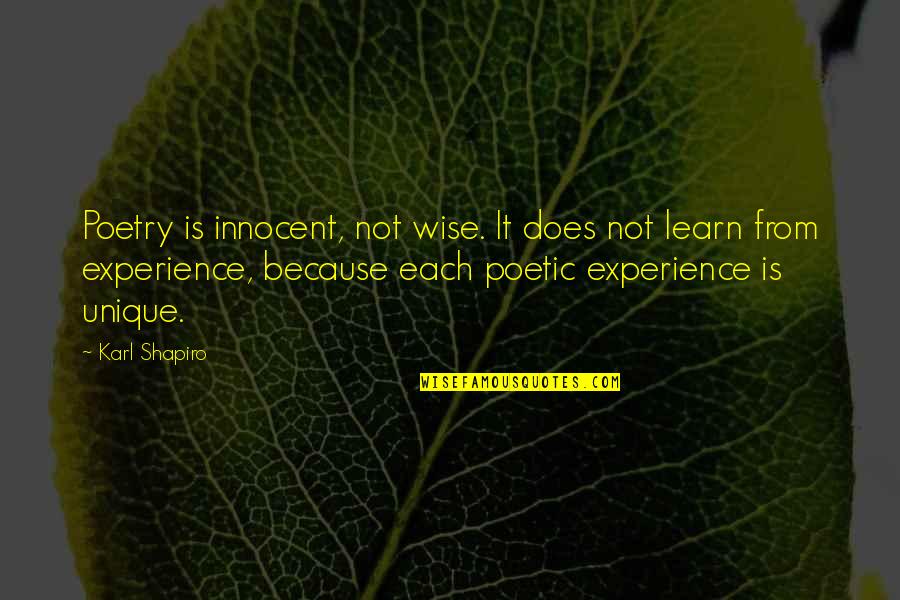 Poetry is innocent, not wise. It does not learn from experience, because each poetic experience is unique. —
Karl Shapiro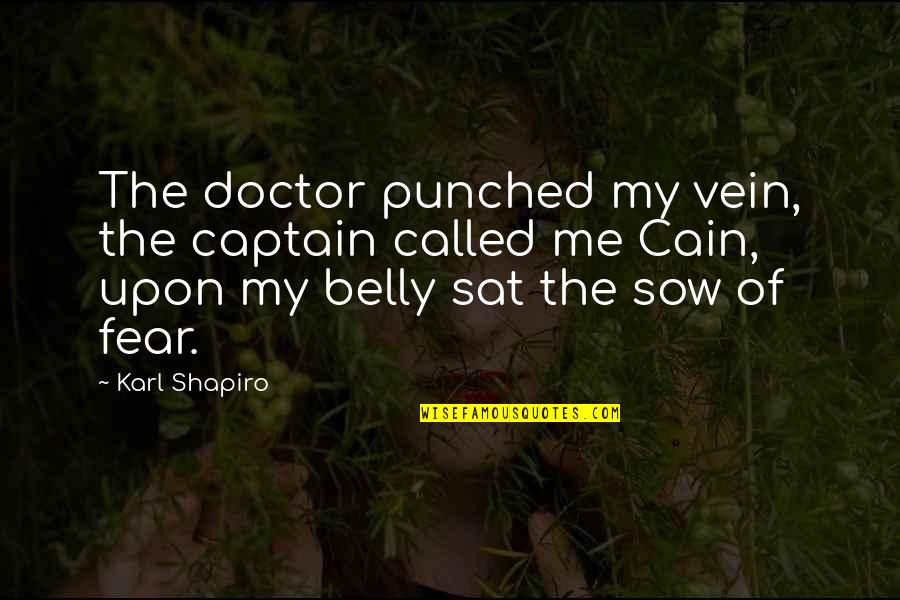 The doctor punched my vein, the captain called me Cain, upon my belly sat the sow of fear. —
Karl Shapiro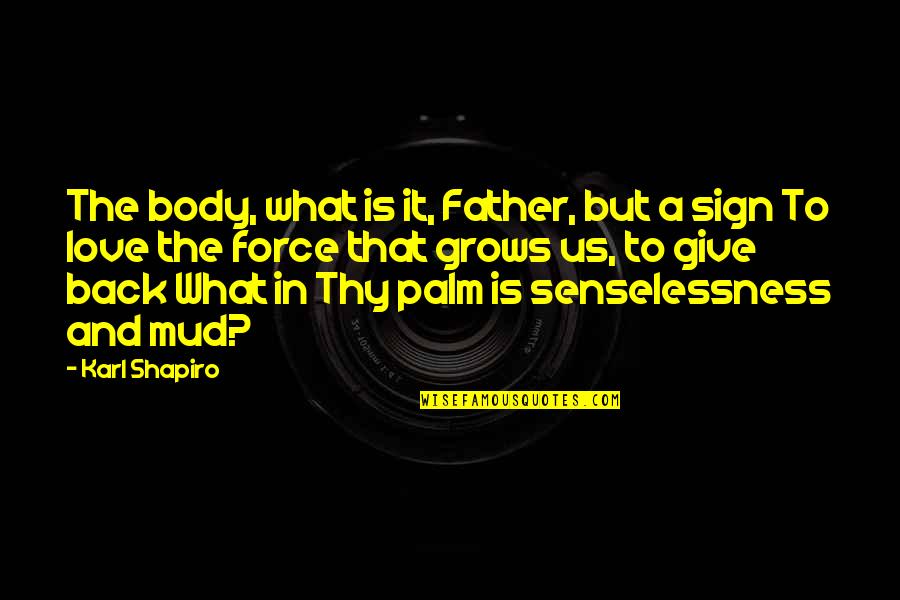 The body, what is it, Father, but a sign To love the force that grows us, to give back What in Thy palm is senselessness and mud? —
Karl Shapiro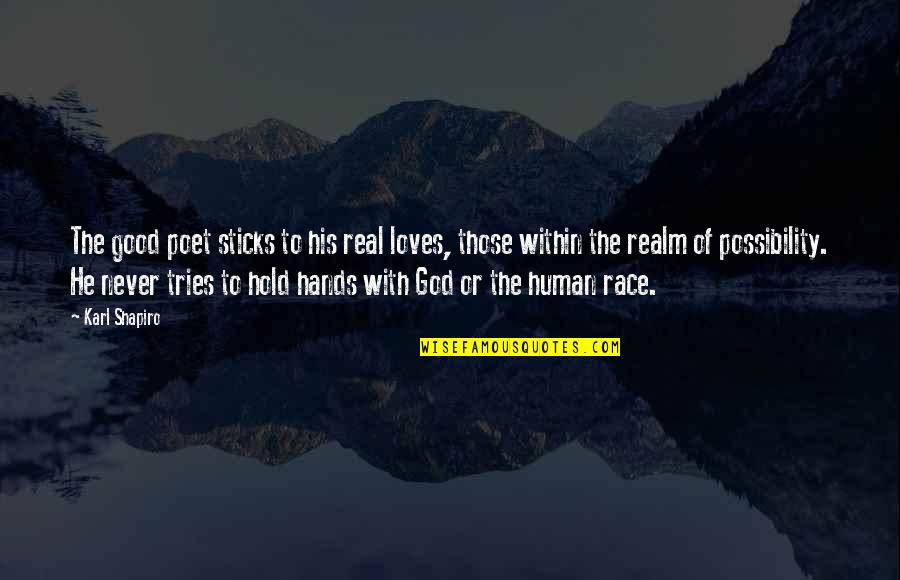 The good poet sticks to his real loves, those within the realm of possibility. He never tries to hold hands with God or the human race. —
Karl Shapiro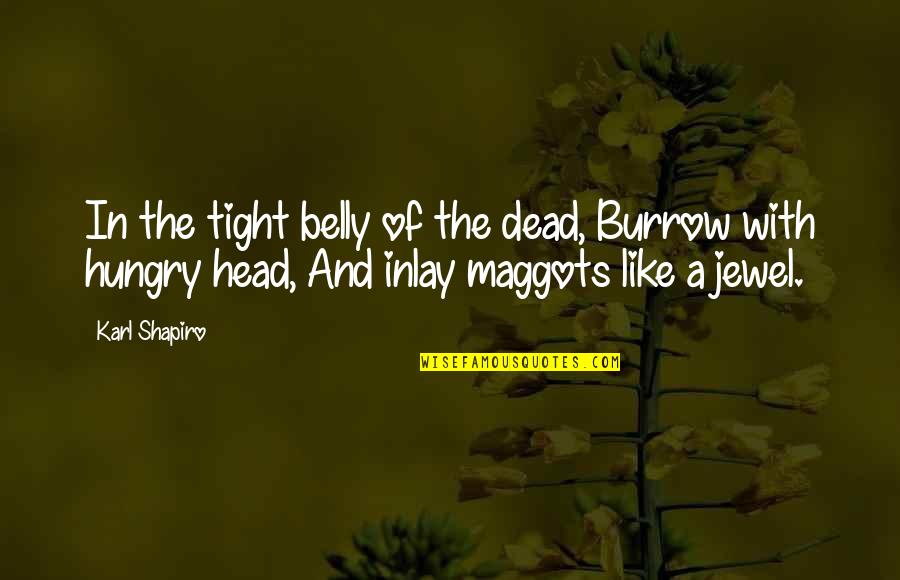 In the tight belly of the dead, Burrow with hungry head, And inlay maggots like a jewel. —
Karl Shapiro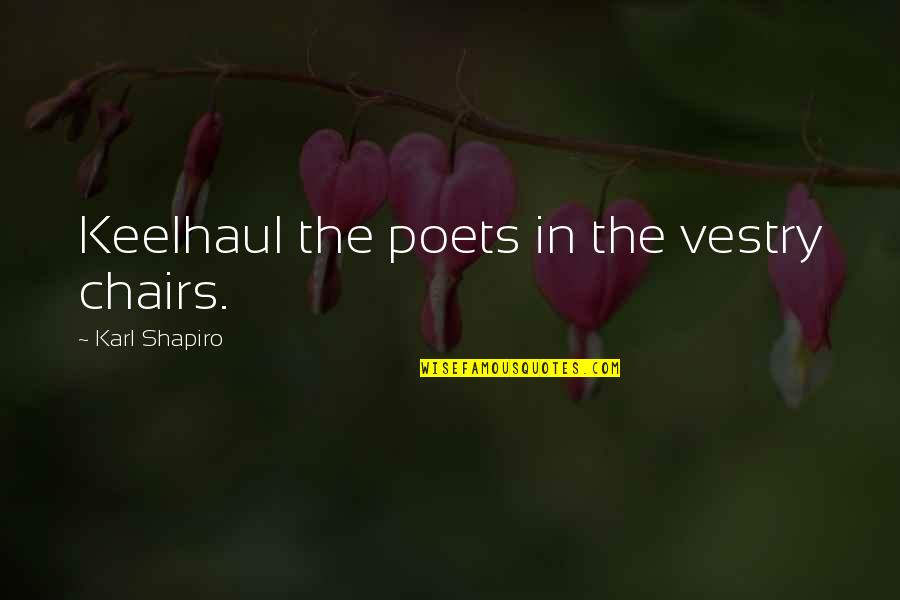 Keelhaul the poets in the vestry chairs. —
Karl Shapiro