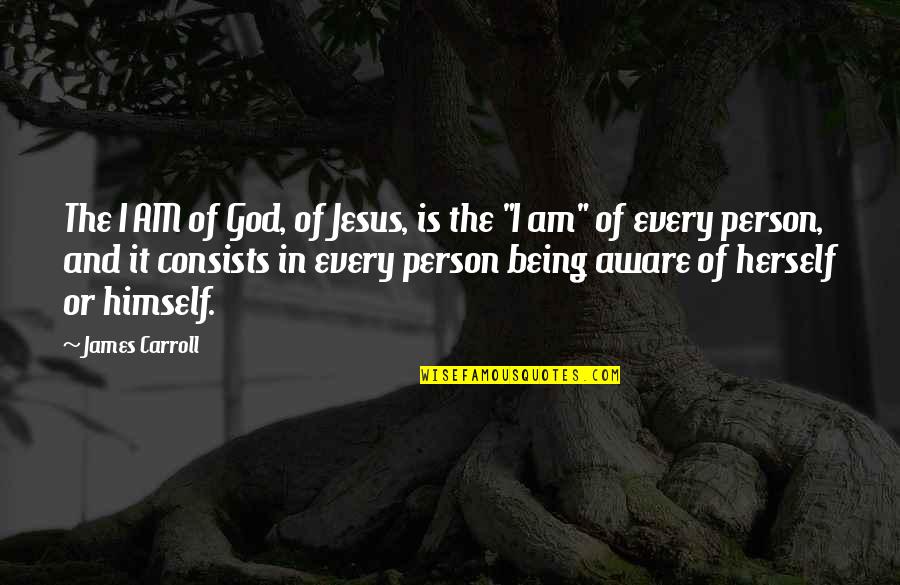 The I AM of God, of Jesus, is the "I am" of every person, and it consists in every person being aware of herself or himself.
—
James Carroll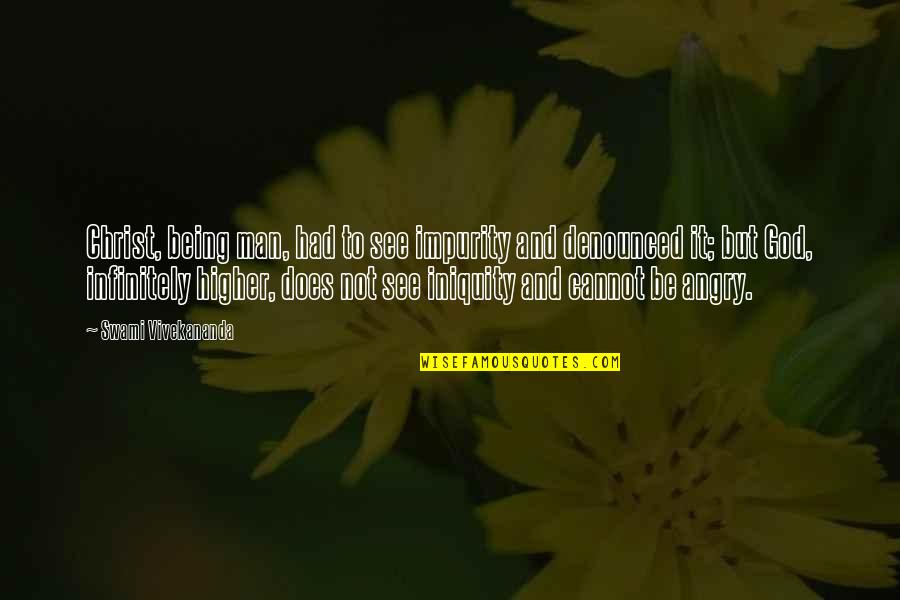 Christ, being man, had to see impurity and denounced it; but God, infinitely higher, does not see iniquity and cannot be angry.
—
Swami Vivekananda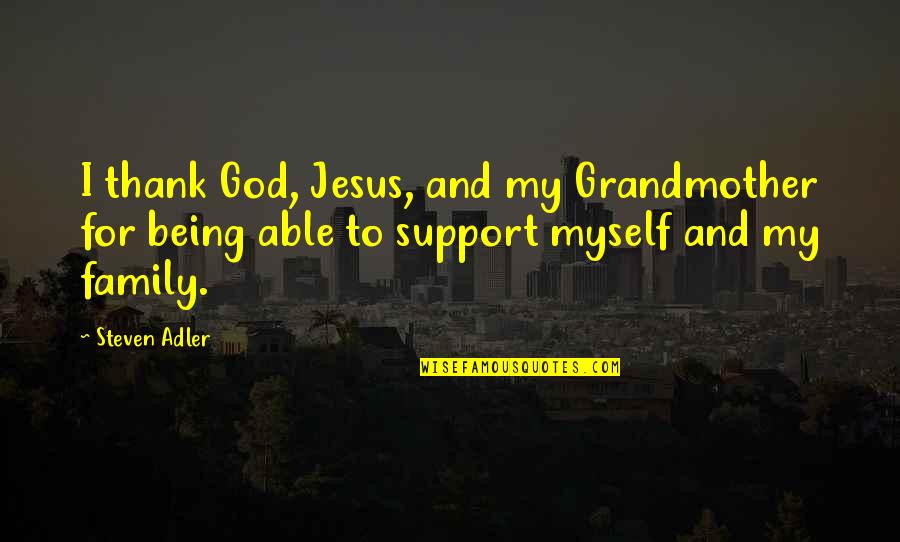 I thank God, Jesus, and my Grandmother for being able to support myself and my family.
—
Steven Adler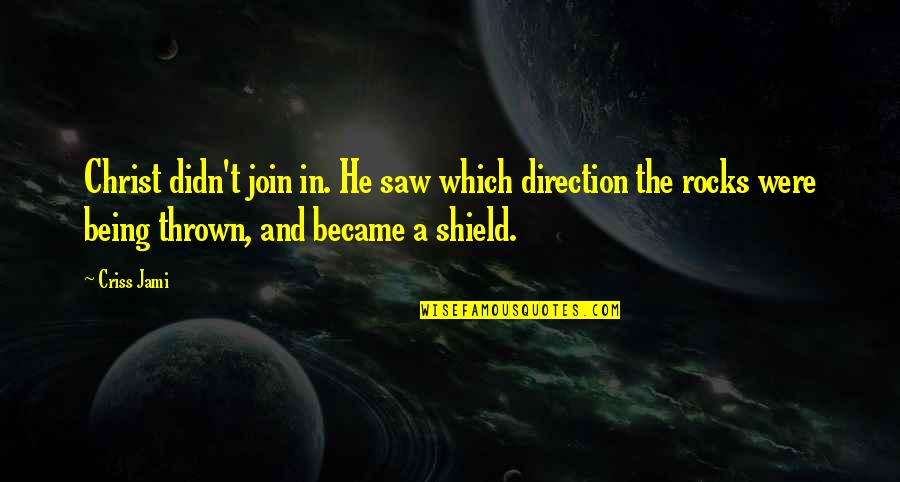 Christ didn't join in. He saw which direction the rocks were being thrown, and became a shield.
—
Criss Jami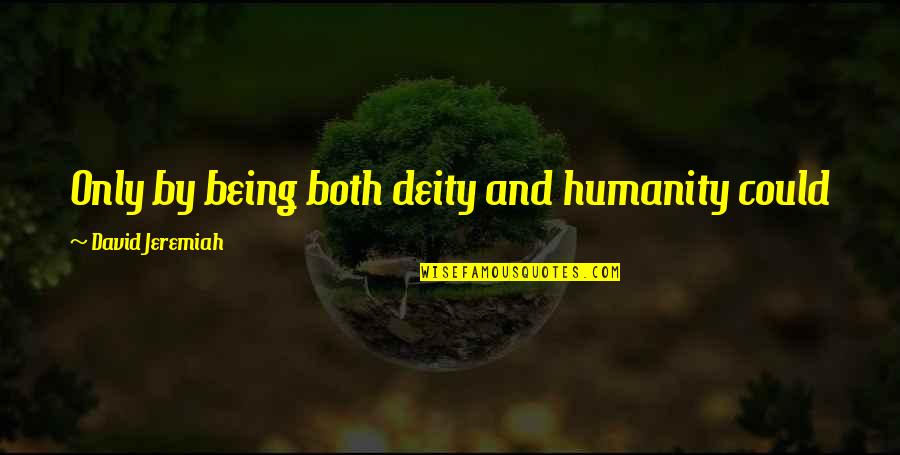 Only by being both deity and humanity could Jesus Christ bridge the gap between where God is.
—
David Jeremiah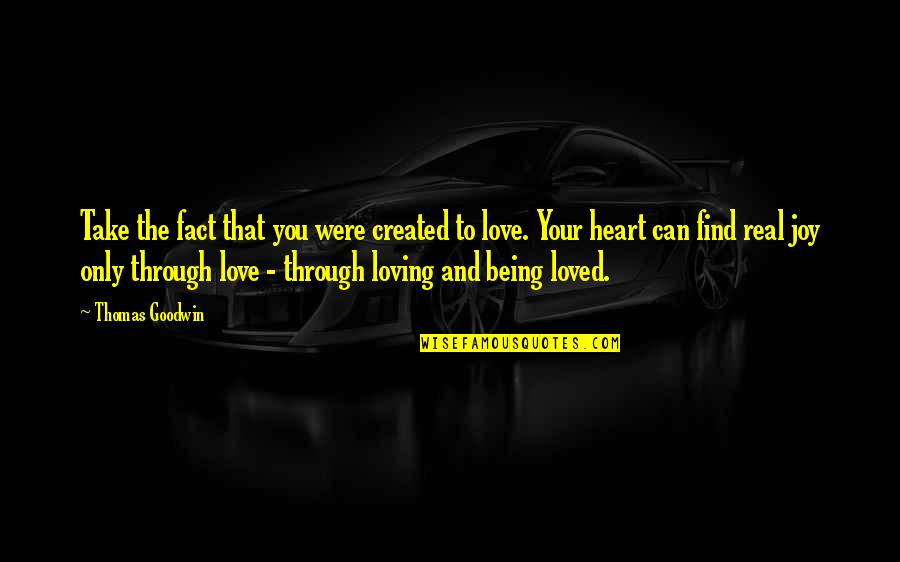 Take the fact that you were created to love. Your heart can find real joy only through love - through loving and being loved. —
Thomas Goodwin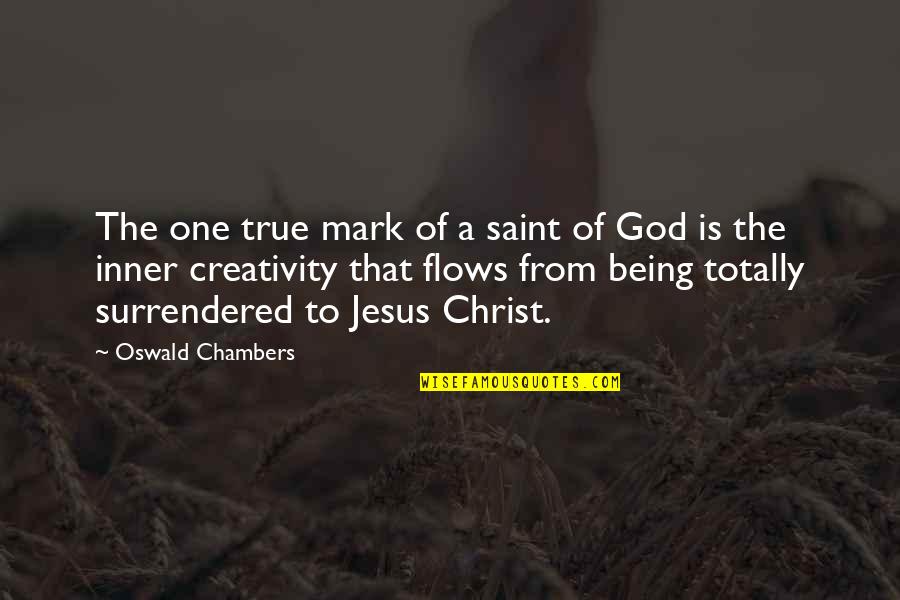 The one true mark of a saint of God is the inner creativity that flows from being totally surrendered to Jesus Christ. —
Oswald Chambers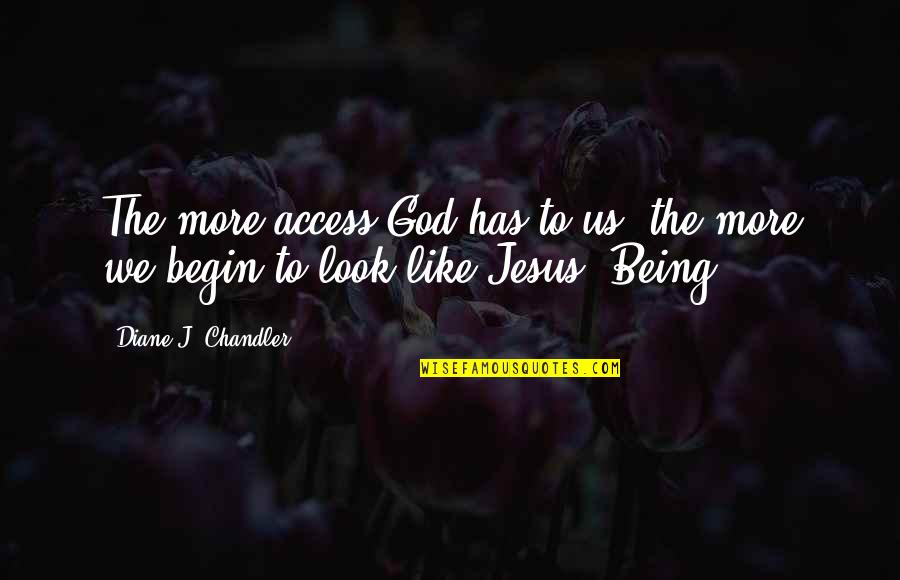 The more access God has to us, the more we begin to look like Jesus. Being —
Diane J. Chandler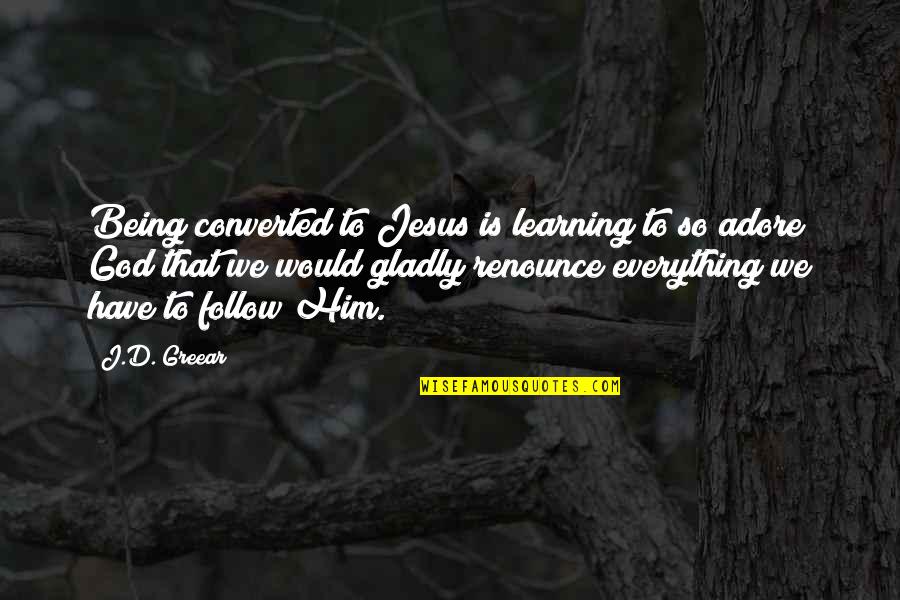 Being converted to Jesus is learning to so adore God that we would gladly renounce everything we have to follow Him. —
J.D. Greear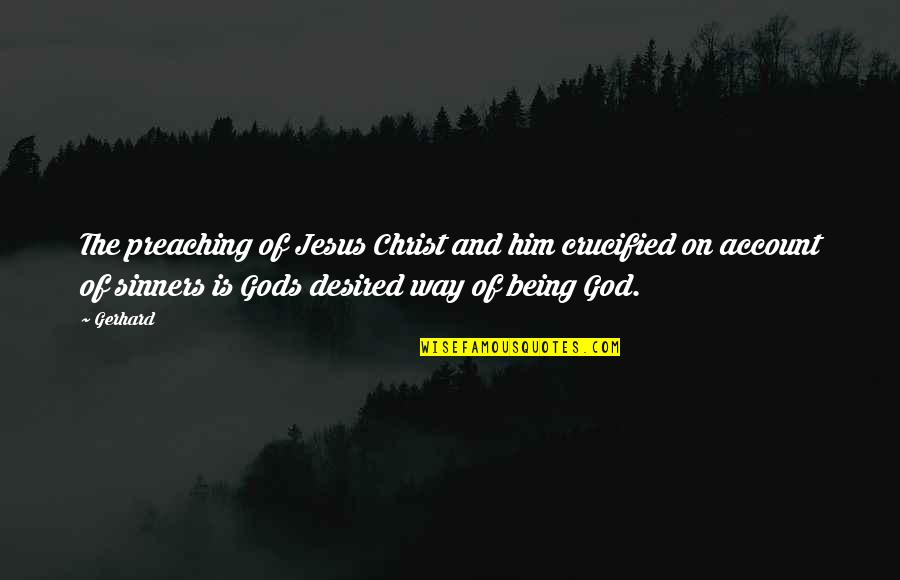 The preaching of Jesus Christ and him crucified on account of sinners is Gods desired way of being God. —
Gerhard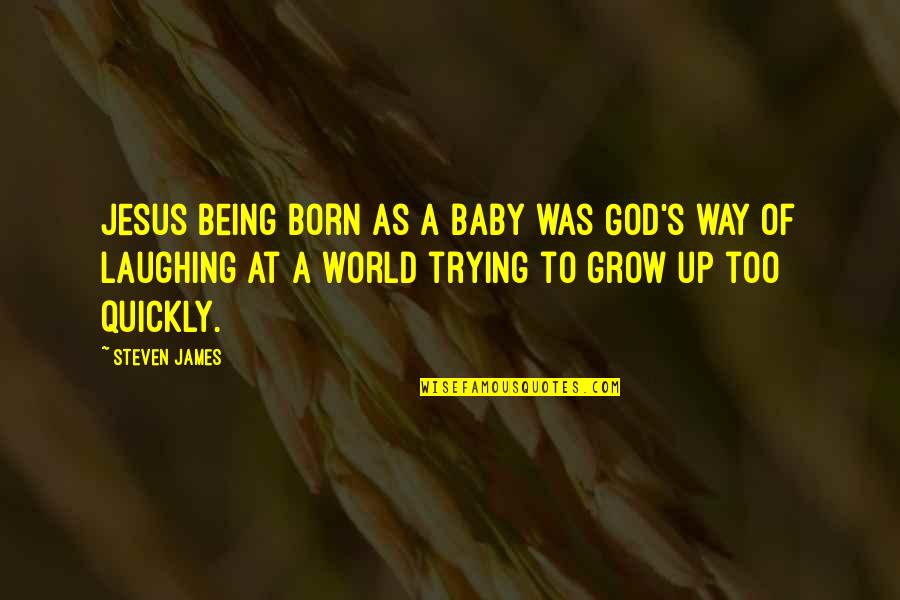 Jesus being born as a baby was God's way of laughing at a world trying to grow up too quickly. —
Steven James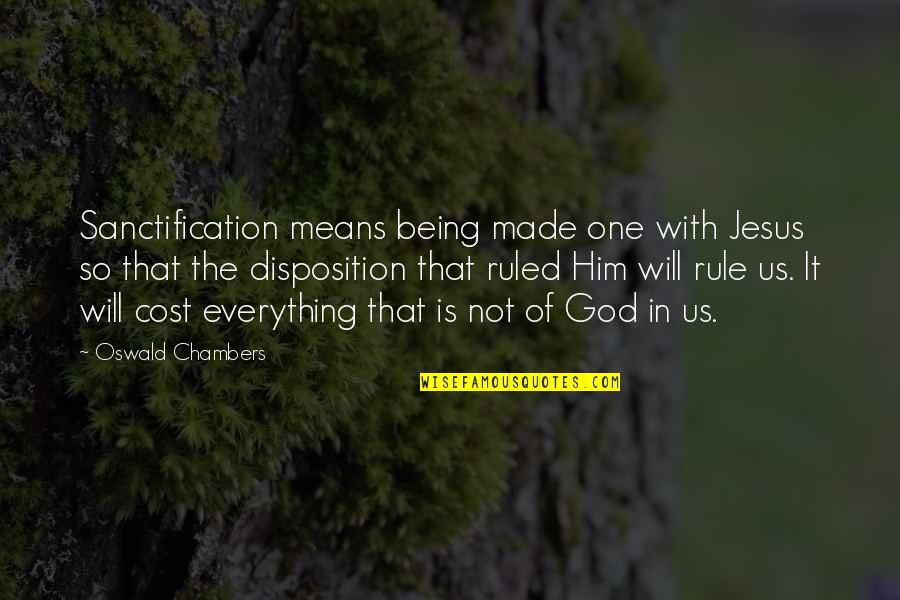 Sanctification means being made one with Jesus so that the disposition that ruled Him will rule us. It will cost everything that is not of God in us. —
Oswald Chambers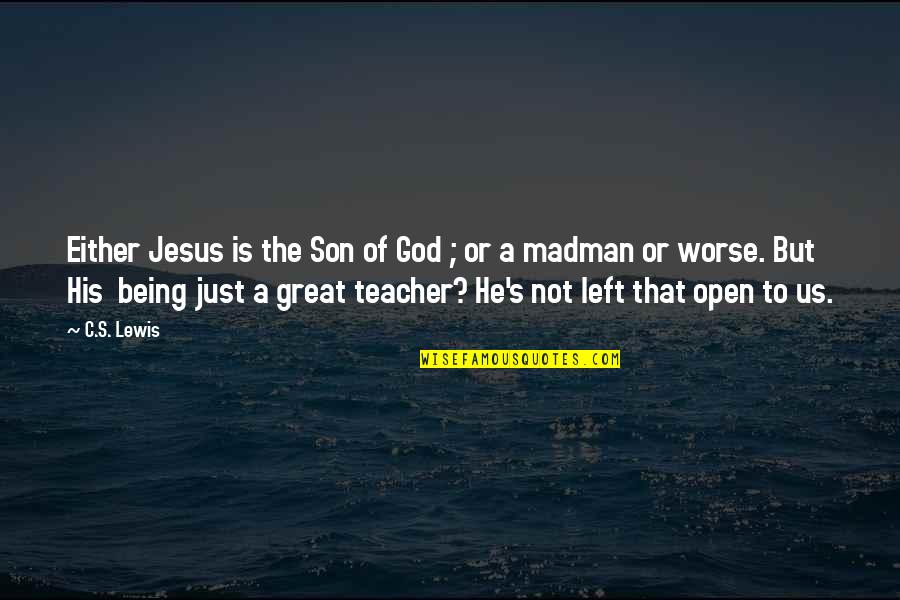 Either Jesus is the Son of God ; or a madman or worse. But His
being just a great teacher? He's not left that open to us. —
C.S. Lewis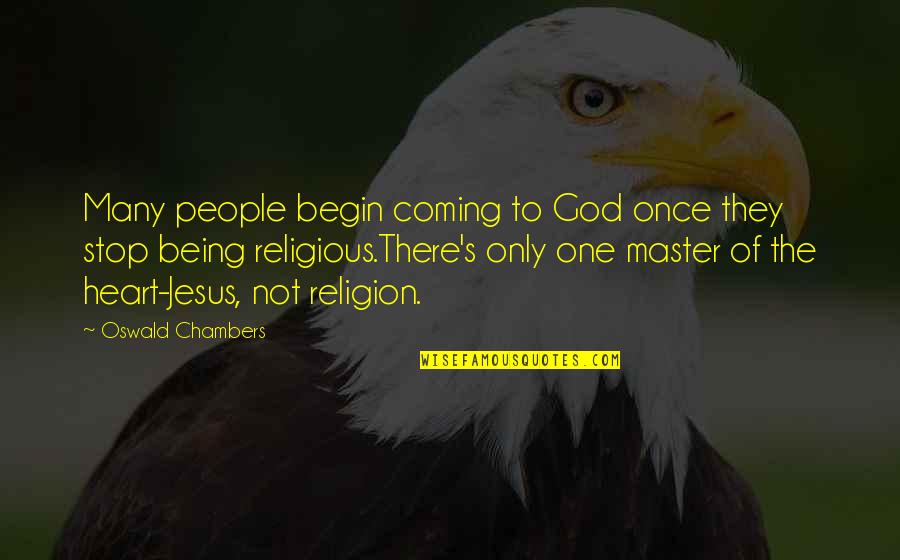 Many people begin coming to God once they stop being religious.There's only one master of the heart-Jesus, not religion. —
Oswald Chambers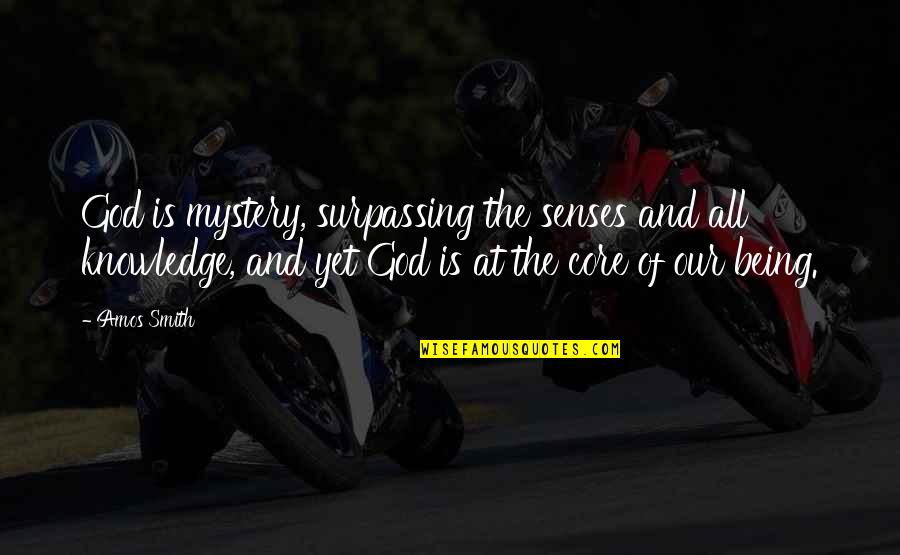 God is mystery, surpassing the senses and all knowledge, and yet God is at the core of our being. —
Amos Smith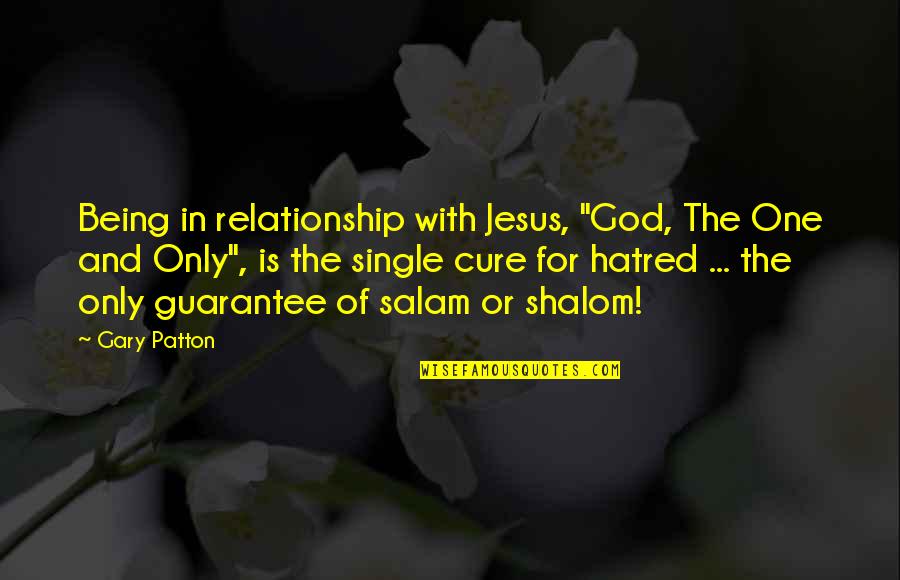 Being in relationship with Jesus, "God, The One and Only", is the single cure for hatred ... the only guarantee of salam or shalom! —
Gary Patton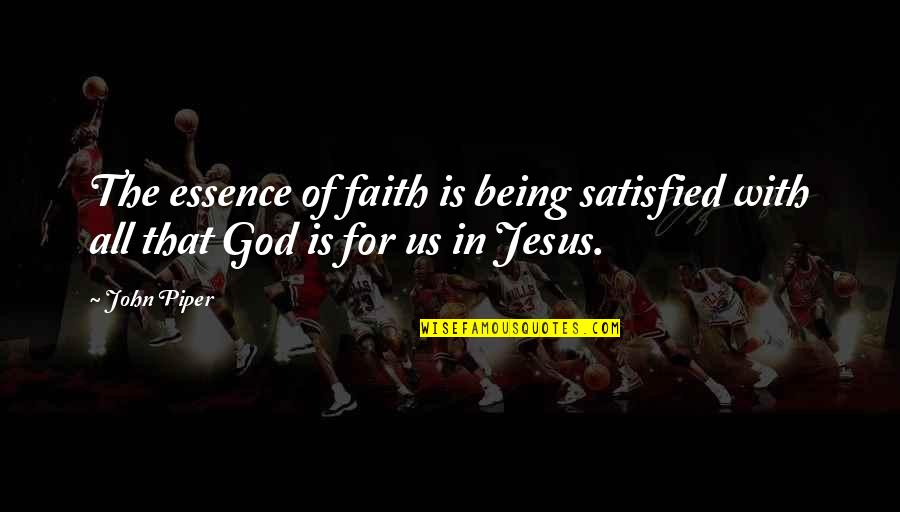 The essence of faith is being satisfied with all that God is for us in Jesus. —
John Piper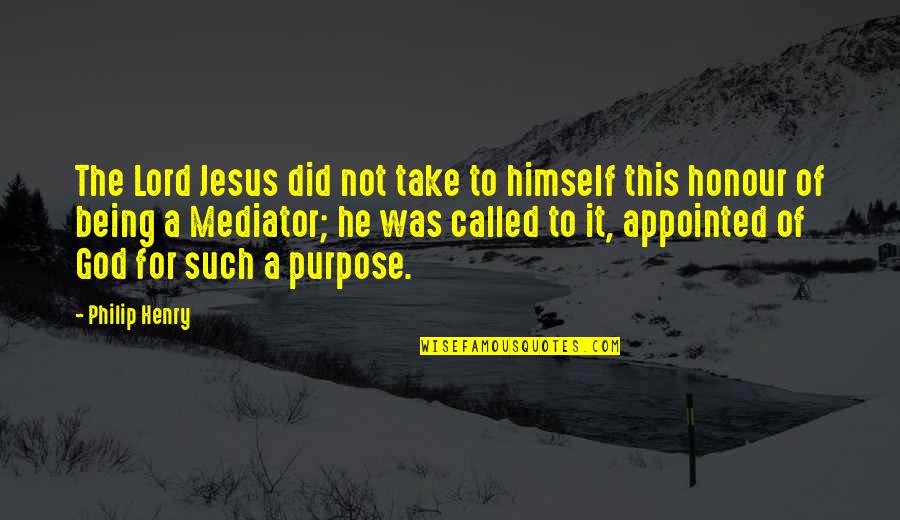 The Lord Jesus did not take to himself this honour of being a Mediator; he was called to it, appointed of God for such a purpose. —
Philip Henry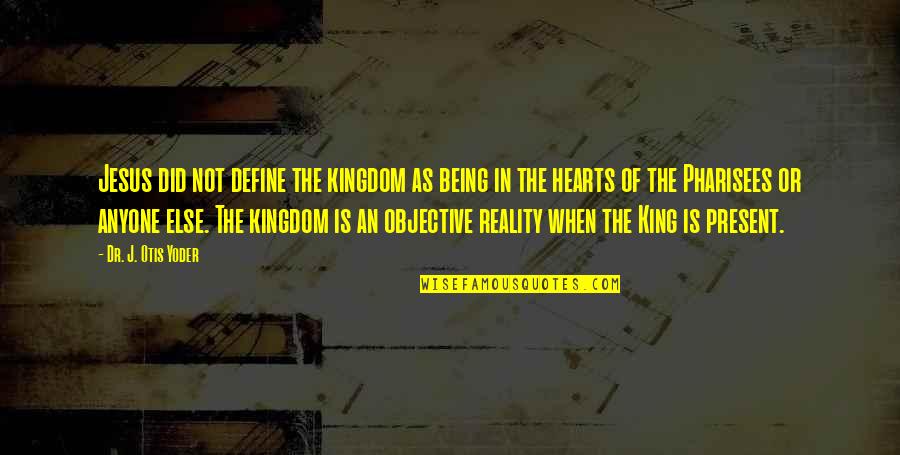 Jesus did not define the kingdom as being in the hearts of the Pharisees or anyone else. The kingdom is an objective reality when the King is present. —
Dr. J. Otis Yoder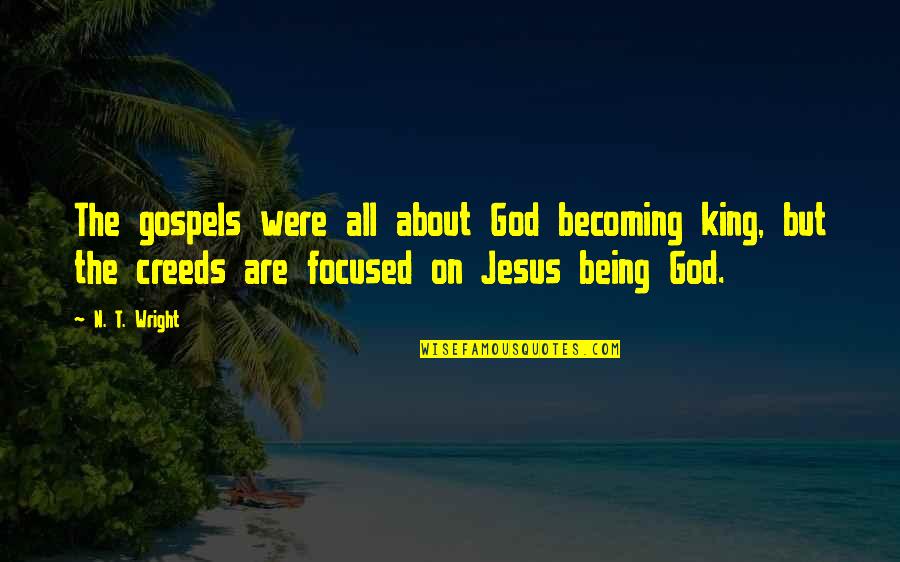 The gospels were all about God becoming king, but the creeds are focused on Jesus being God. —
N. T. Wright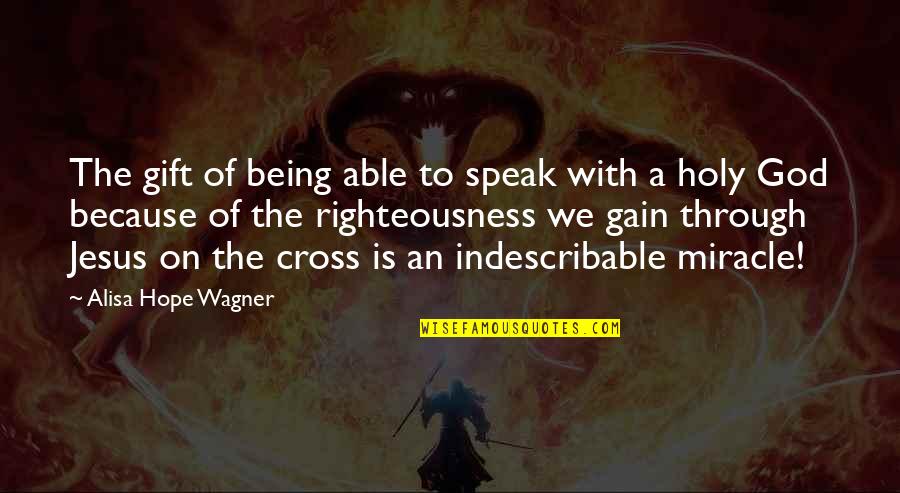 The gift of being able to speak with a holy God because of the righteousness we gain through Jesus on the cross is an indescribable miracle! —
Alisa Hope Wagner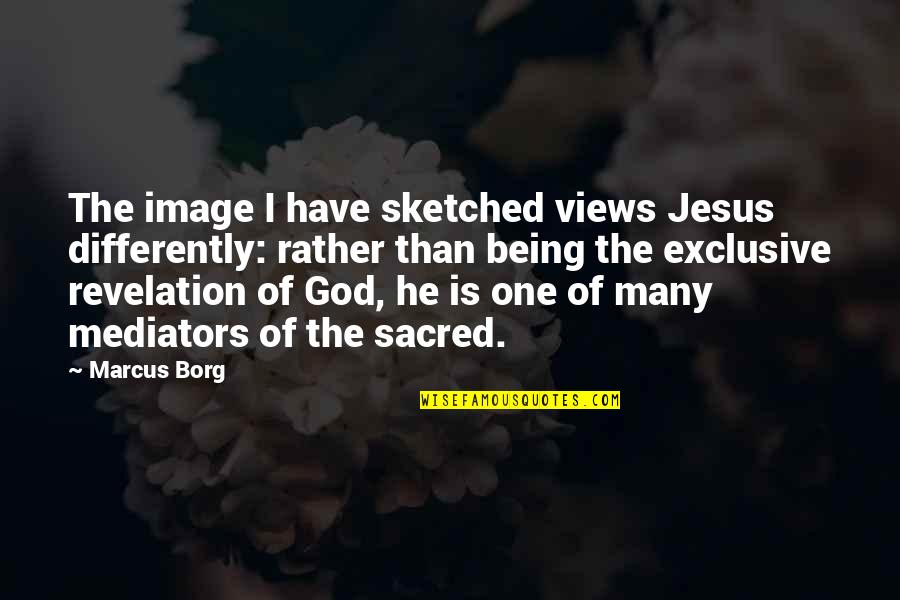 The image I have sketched views Jesus differently: rather than being the exclusive revelation of God, he is one of many mediators of the sacred. —
Marcus Borg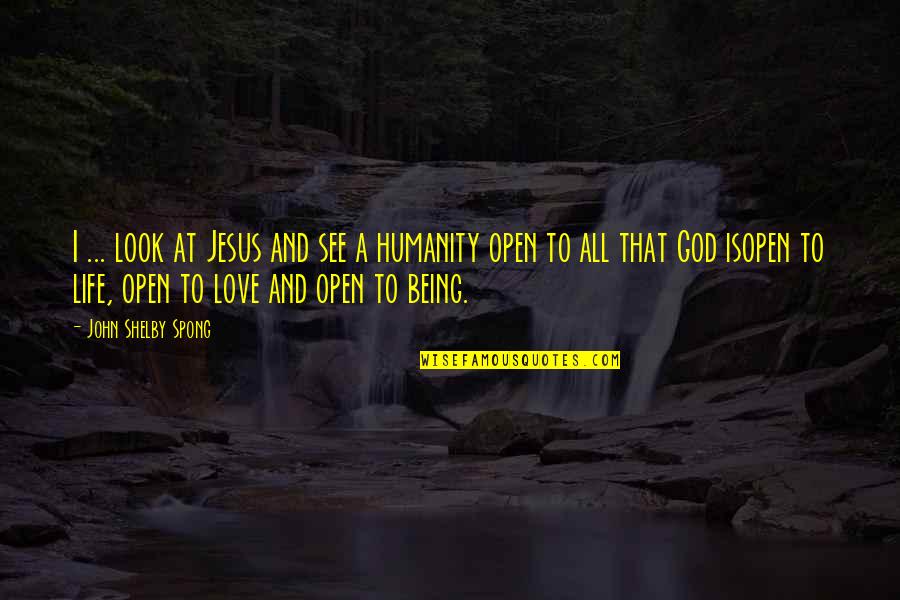 I ... look at Jesus and see a humanity open to all that God is
open to life, open to love and open to being. —
John Shelby Spong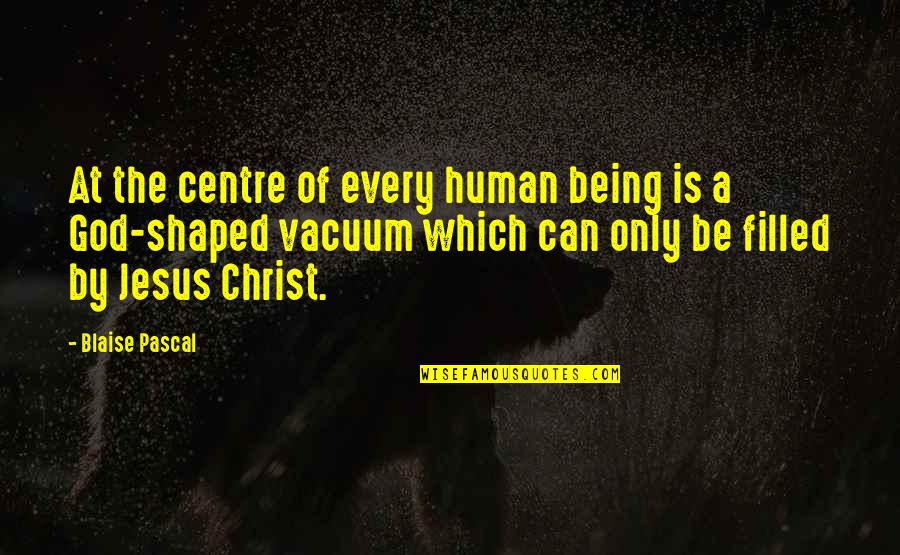 At the centre of every human being is a God-shaped vacuum which can only be filled by Jesus Christ. —
Blaise Pascal