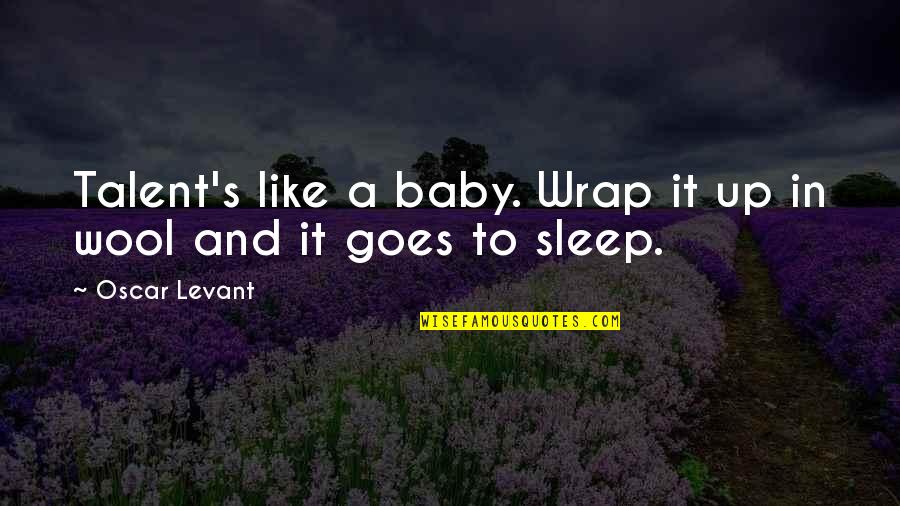 Talent's like a baby. Wrap it up in wool and it goes to sleep.
—
Oscar Levant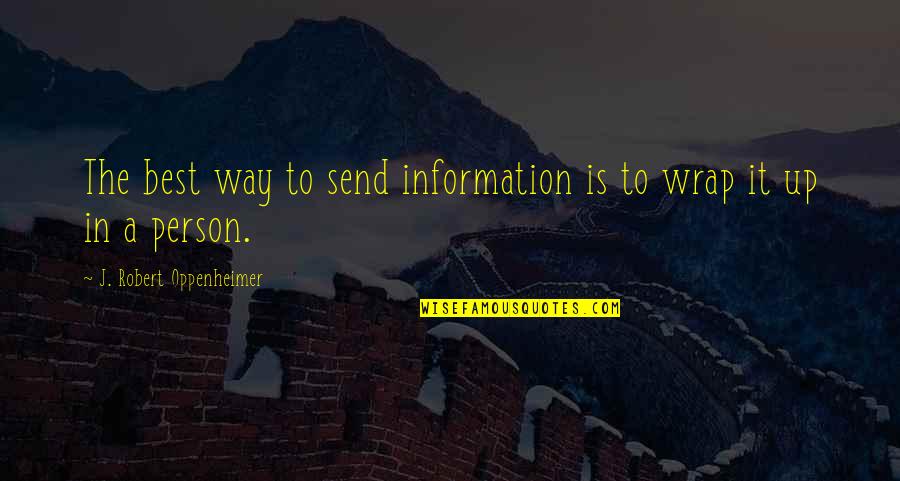 The best way to send information is to wrap it up in a person.
—
J. Robert Oppenheimer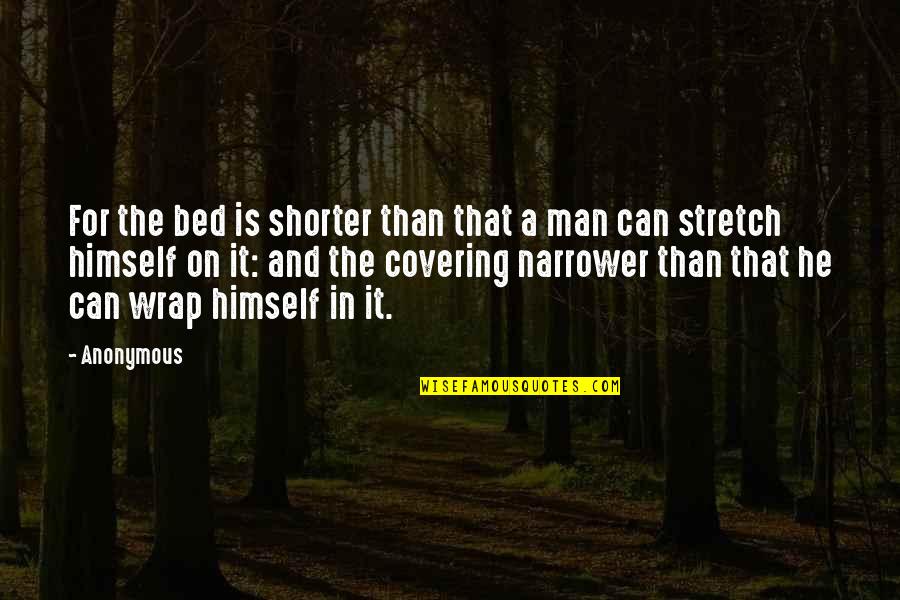 For the bed is shorter than that a man can stretch himself on it: and the covering narrower than that he can wrap himself in it.
—
Anonymous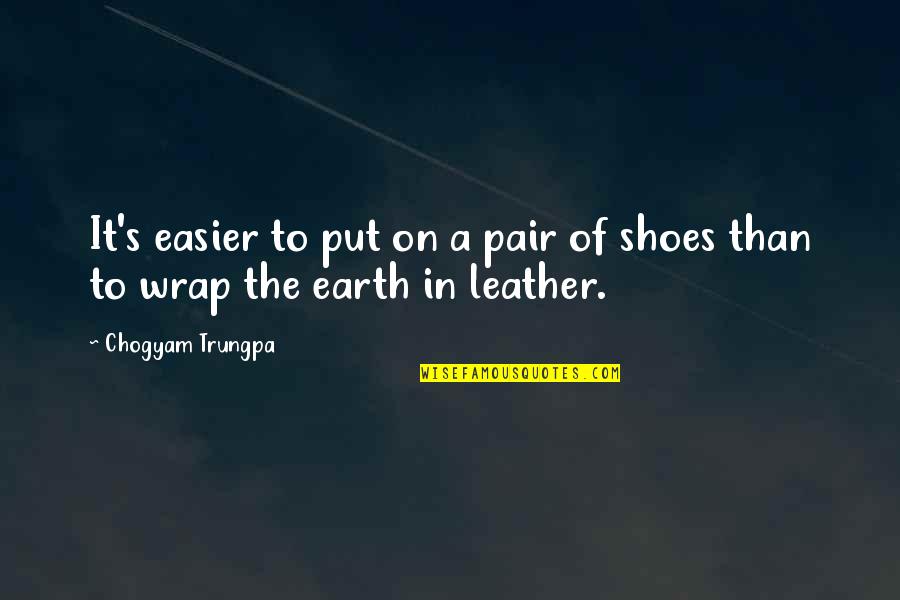 It's easier to put on a pair of shoes than to wrap the earth in leather.
—
Chogyam Trungpa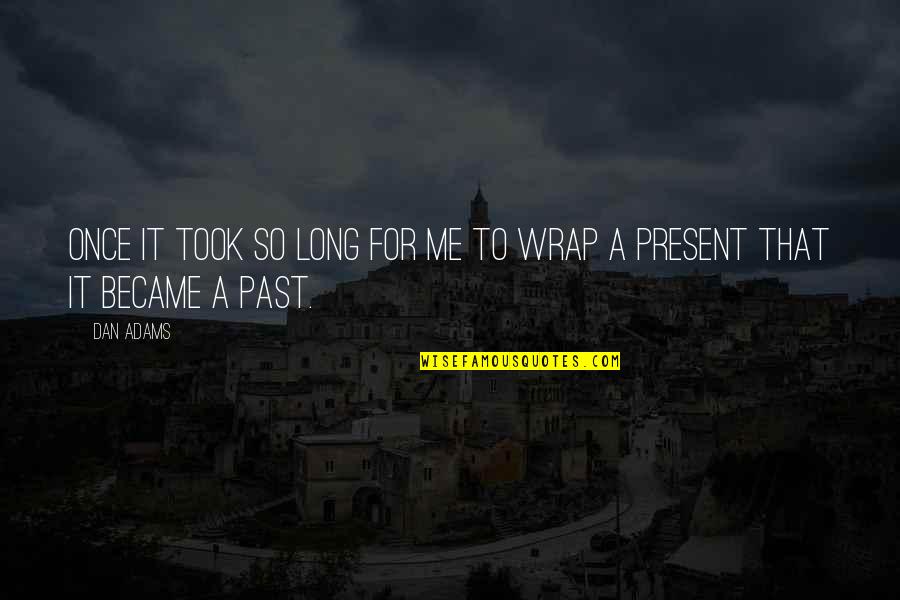 Once it took so long for me to wrap a present that it became a past.
—
Dan Adams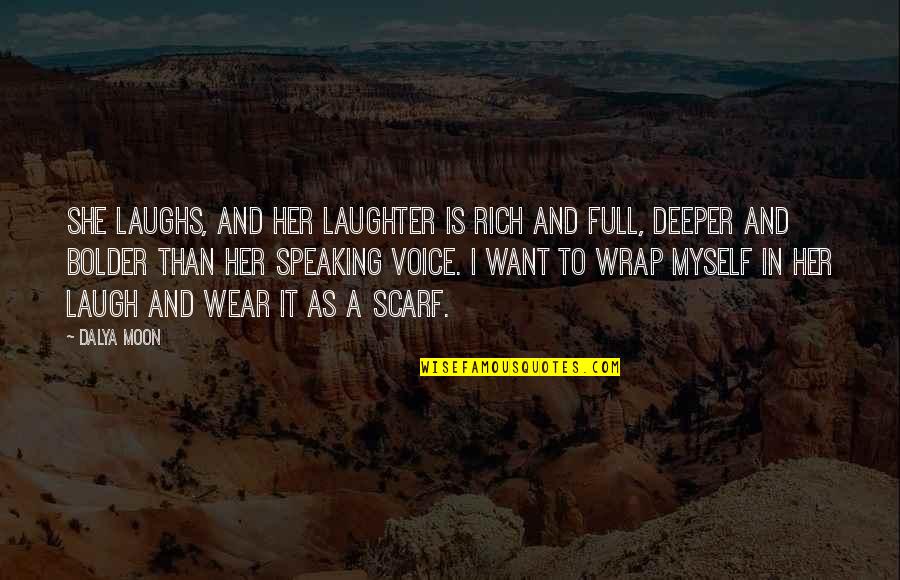 She laughs, and her laughter is rich and full, deeper and bolder than her speaking voice. I want to wrap myself in her laugh and wear it as a scarf.
—
Dalya Moon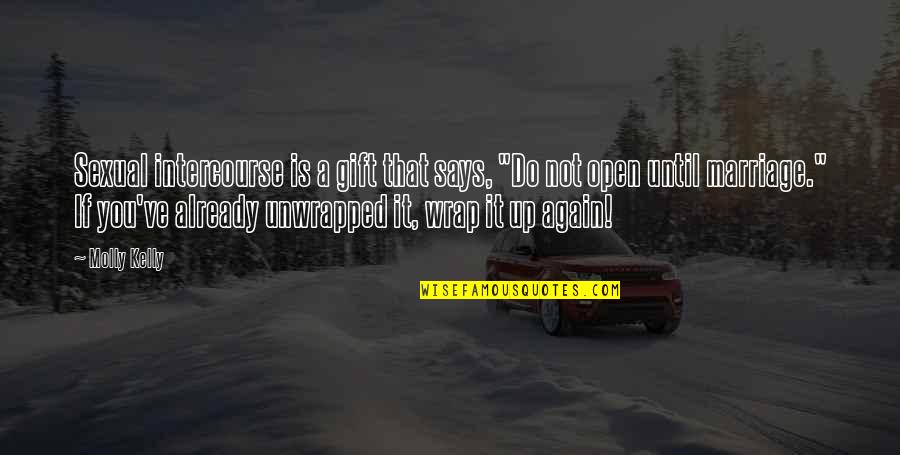 Sexual intercourse is a gift that says, "Do not open until marriage." If you've already unwrapped it, wrap it up again!
—
Molly Kelly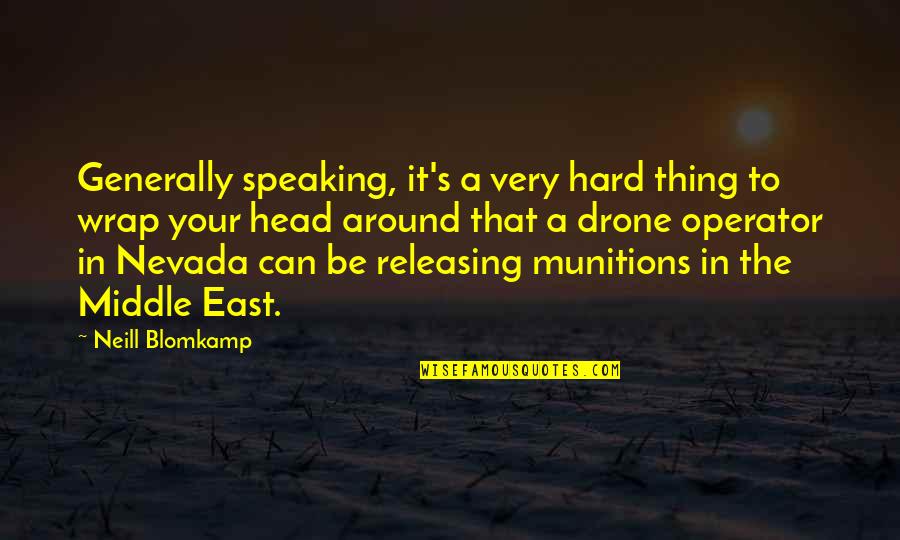 Generally speaking, it's a very hard thing to wrap your head around that a drone operator in Nevada can be releasing munitions in the Middle East. —
Neill Blomkamp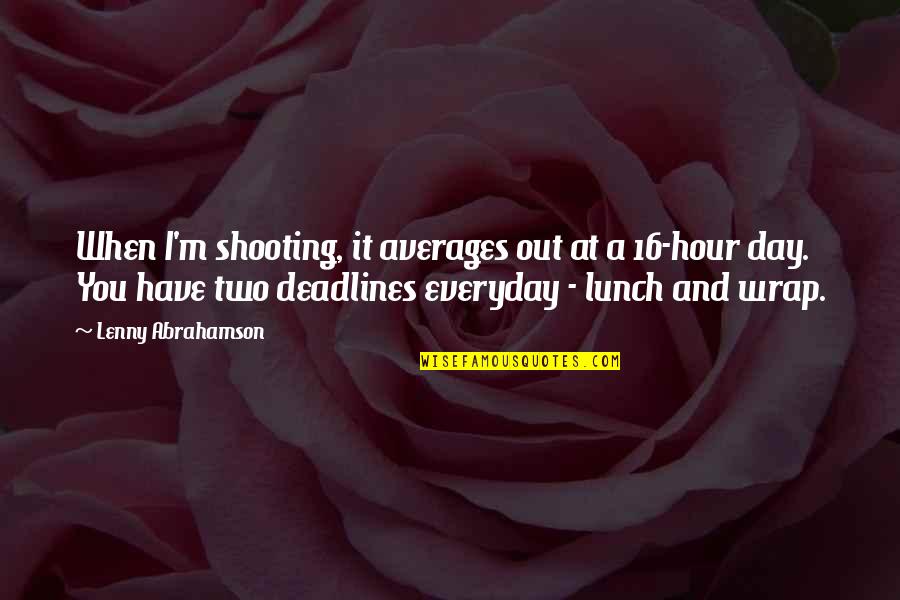 When I'm shooting, it averages out at a 16-hour day. You have two deadlines everyday - lunch and wrap. —
Lenny Abrahamson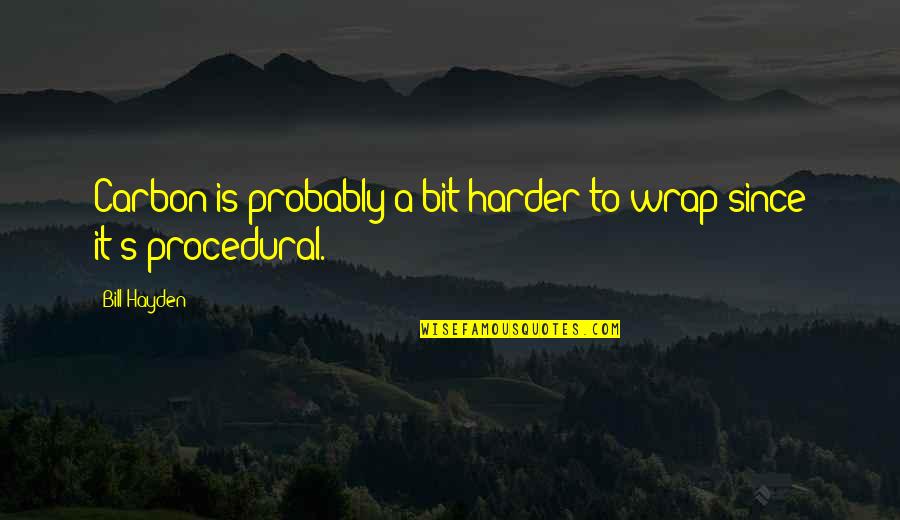 Carbon is probably a bit harder to wrap since it's procedural. —
Bill Hayden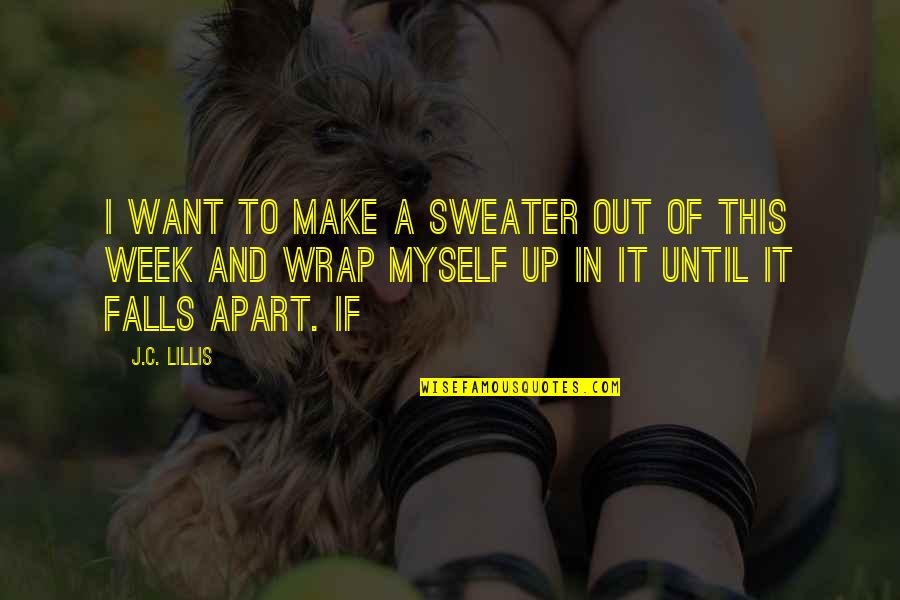 I want to make a sweater out of this week and wrap myself up in it until it falls apart. If —
J.C. Lillis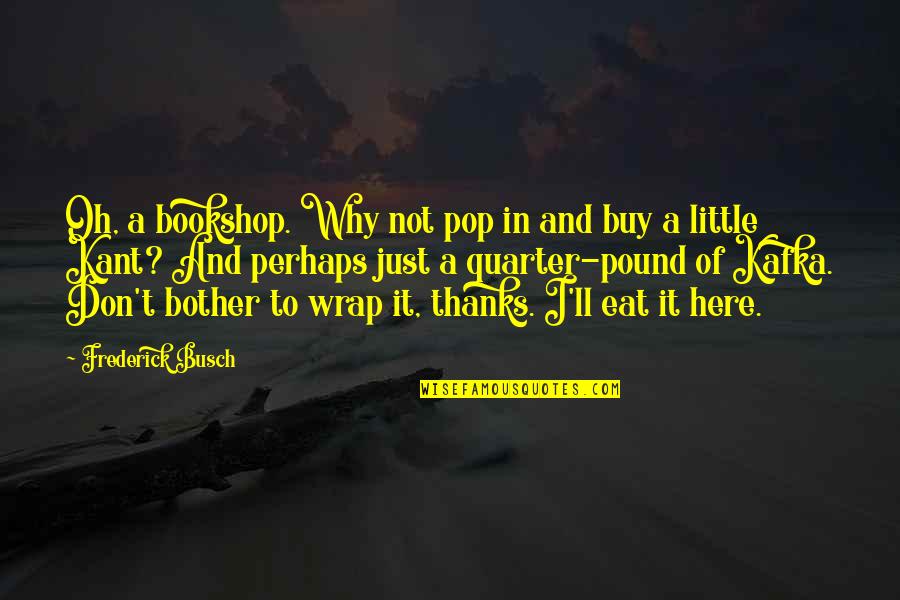 Oh, a bookshop. Why not pop in and buy a little Kant? And perhaps just a quarter-pound of Kafka. Don't bother to wrap it, thanks. I'll eat it here. —
Frederick Busch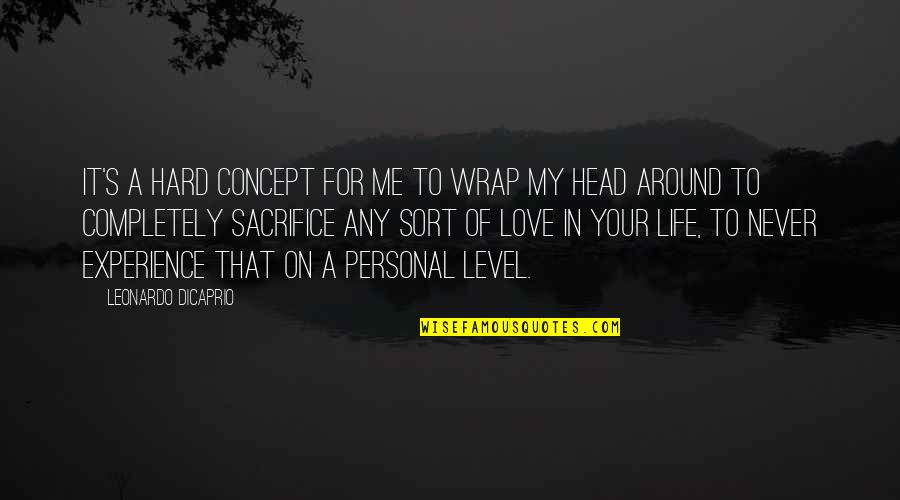 It's a hard concept for me to wrap my head around to completely sacrifice any sort of love in your life, to never experience that on a personal level. —
Leonardo DiCaprio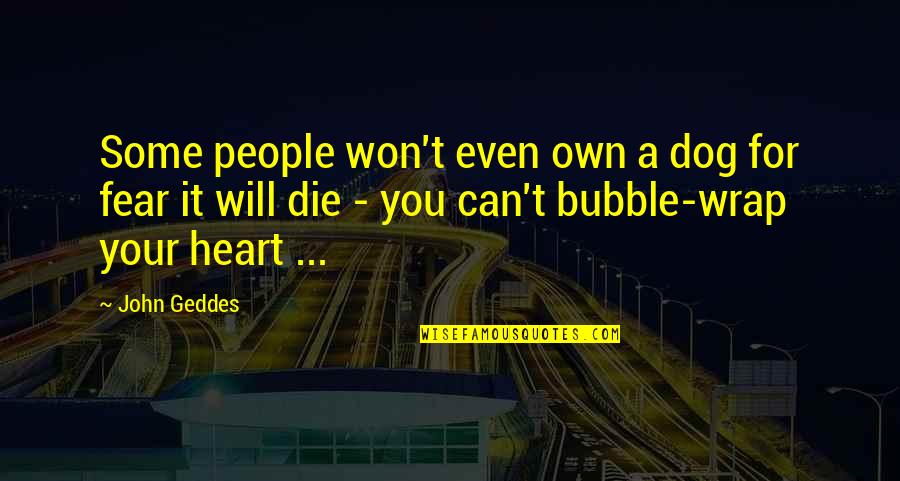 Some people won't even own a dog for fear it will die - you can't bubble-wrap your heart ... —
John Geddes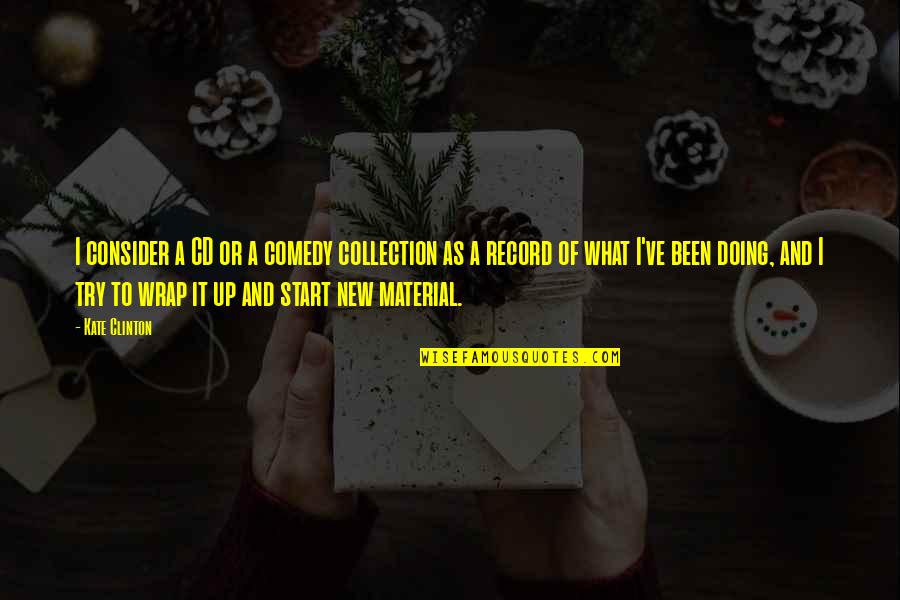 I consider a CD or a comedy collection as a record of what I've been doing, and I try to wrap it up and start new material. —
Kate Clinton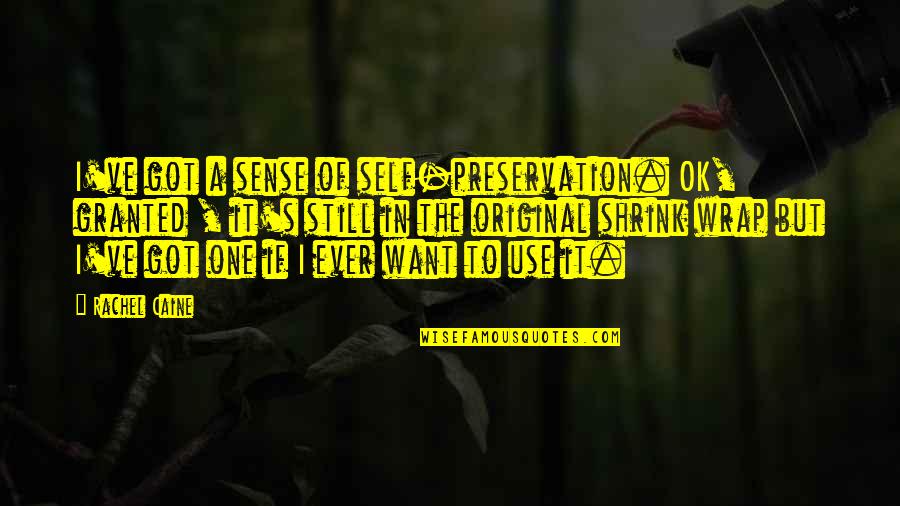 I've got a sense of self-preservation. OK, granted , it's still in the original shrink wrap but I've got one if I ever want to use it. —
Rachel Caine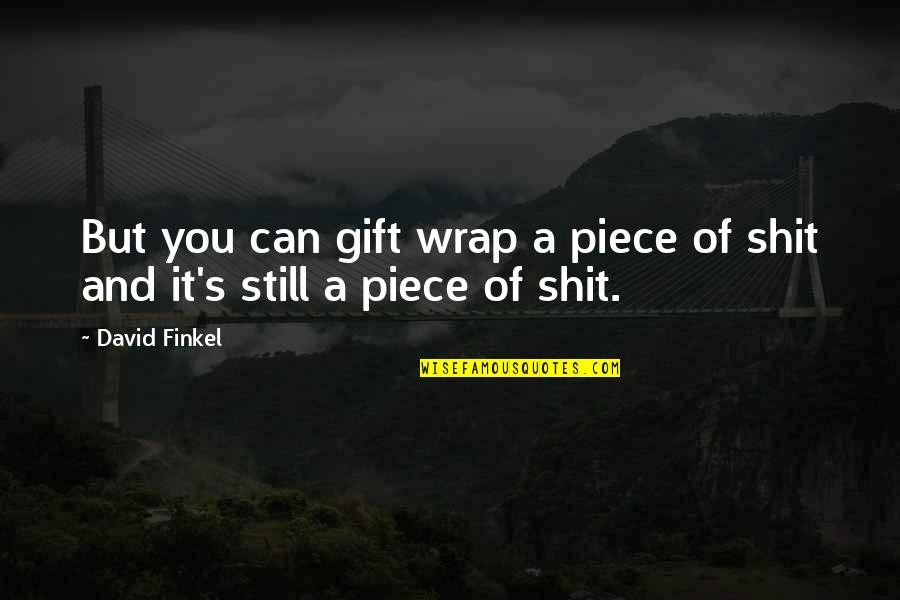 But you can gift wrap a piece of shit and it's still a piece of shit. —
David Finkel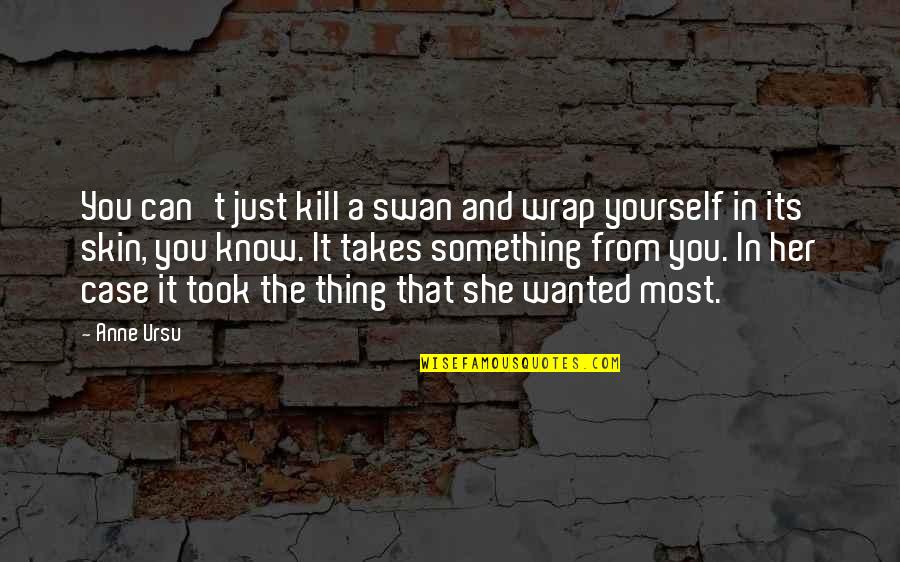 You can't just kill a swan and wrap yourself in its skin, you know. It takes something from you. In her case it took the thing that she wanted most. —
Anne Ursu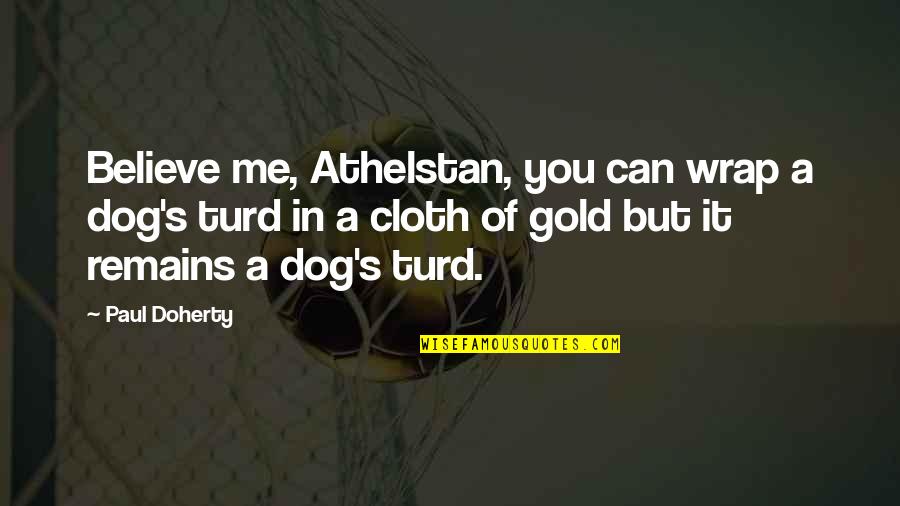 Believe me, Athelstan, you can wrap a dog's turd in a cloth of gold but it remains a dog's turd. —
Paul Doherty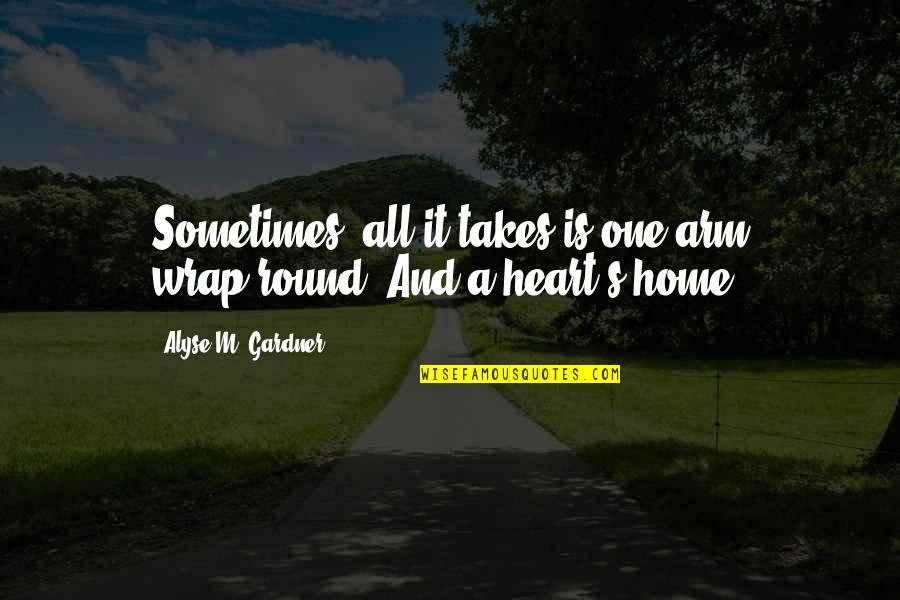 Sometimes, all it takes is one arm wrap-round. And a heart's home. —
Alyse M. Gardner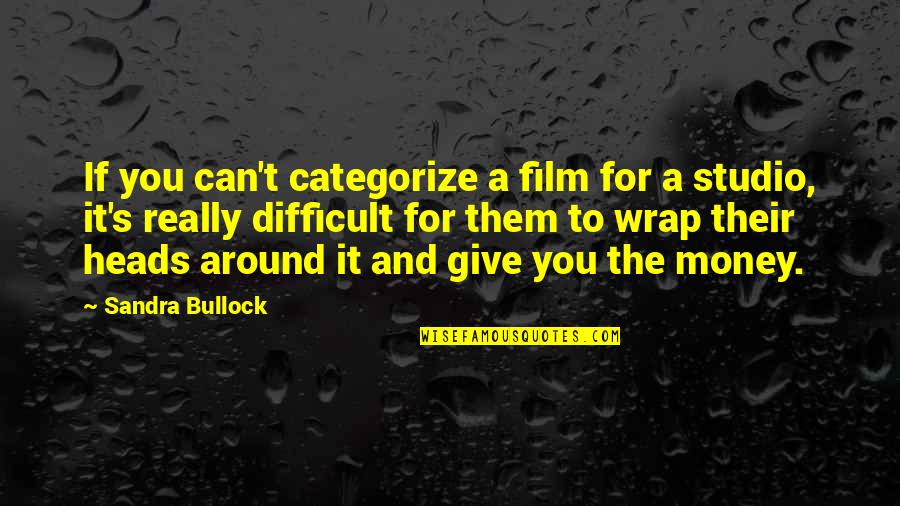 If you can't categorize a film for a studio, it's really difficult for them to wrap their heads around it and give you the money. —
Sandra Bullock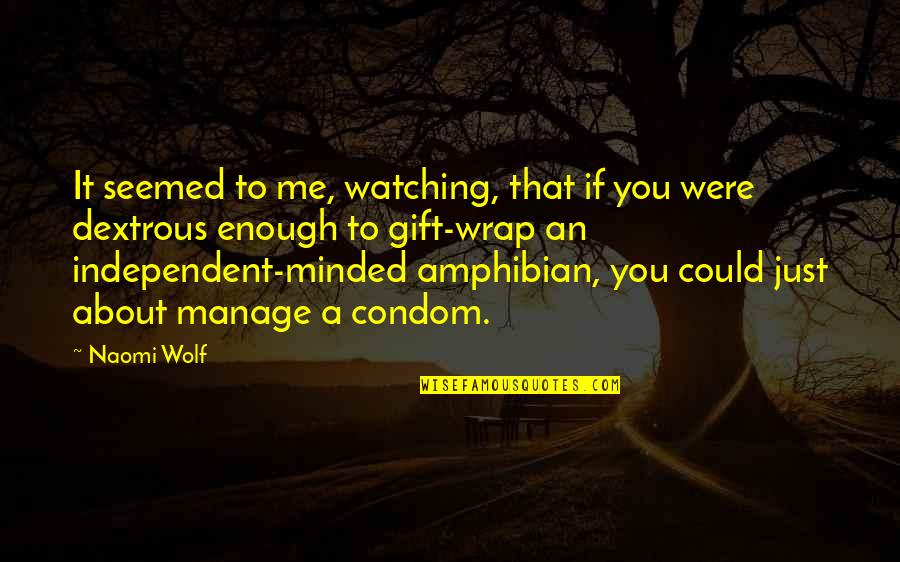 It seemed to me, watching, that if you were dextrous enough to gift-wrap an independent-minded amphibian, you could just about manage a condom. —
Naomi Wolf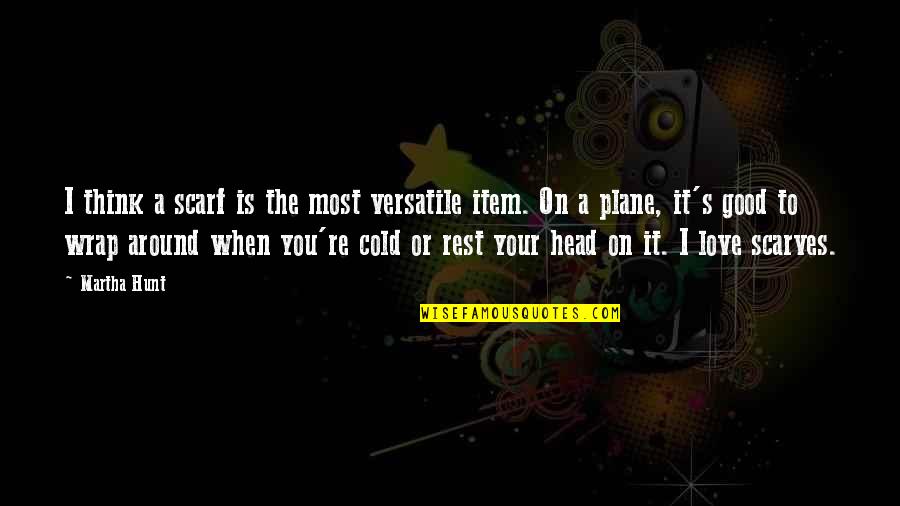 I think a scarf is the most versatile item. On a plane, it's good to wrap around when you're cold or rest your head on it. I love scarves. —
Martha Hunt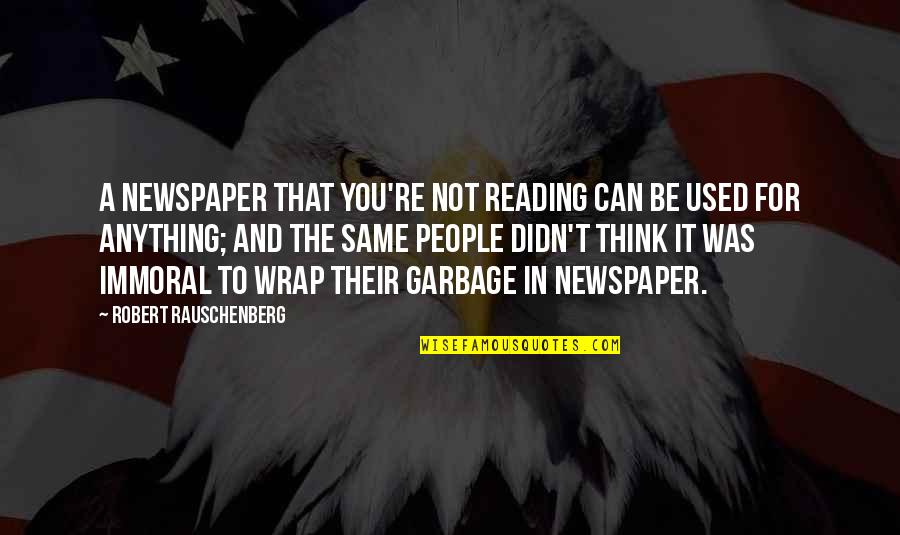 A newspaper that you're not reading can be used for anything; and the same people didn't think it was immoral to wrap their garbage in newspaper. —
Robert Rauschenberg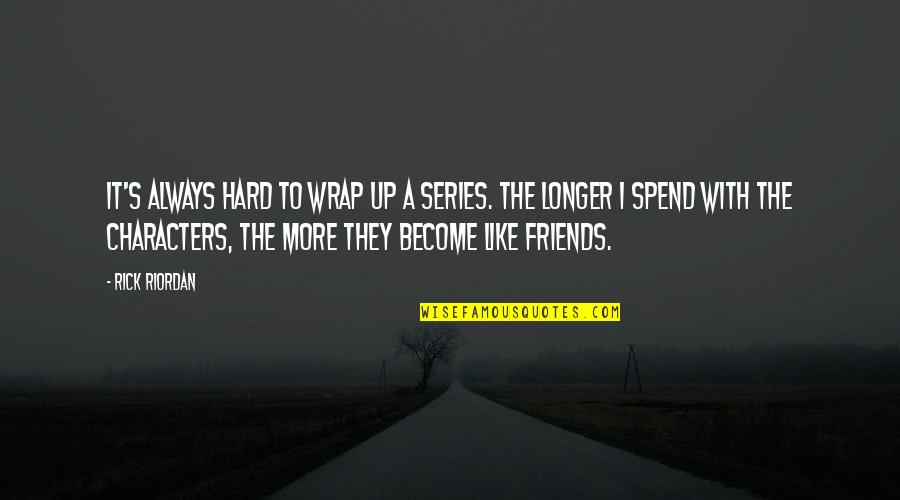 It's always hard to wrap up a series. The longer I spend with the characters, the more they become like friends. —
Rick Riordan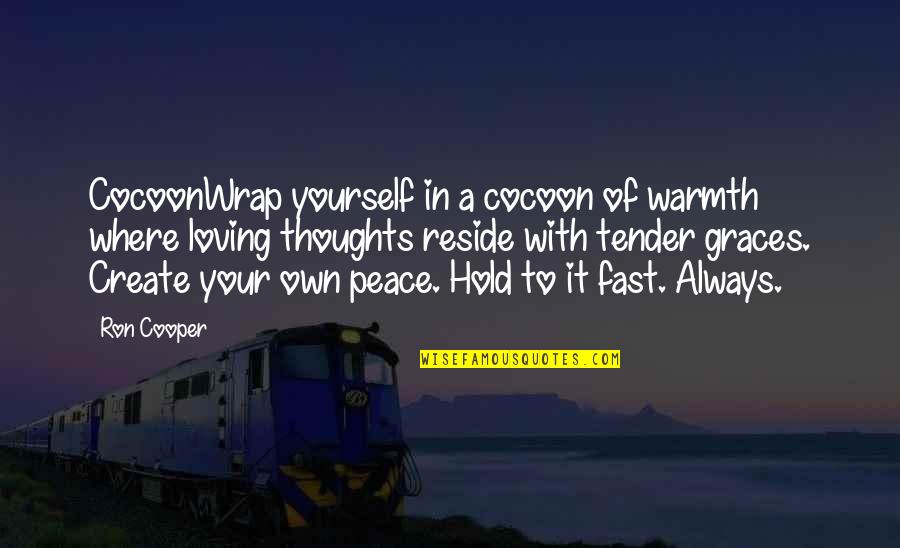 Cocoon
Wrap yourself in a cocoon of warmth where loving thoughts reside with tender graces. Create your own peace. Hold to it fast. Always. —
Ron Cooper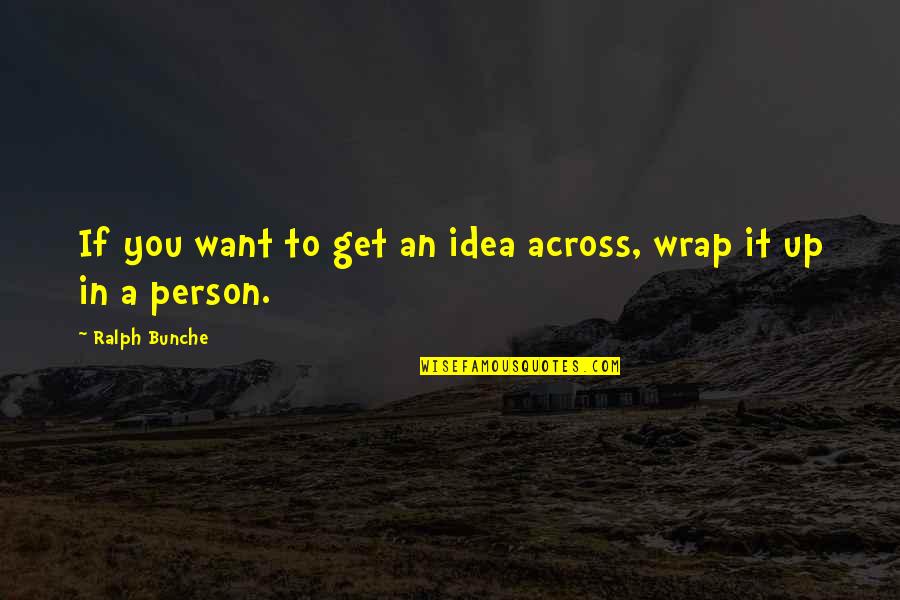 If you want to get an idea across, wrap it up in a person. —
Ralph Bunche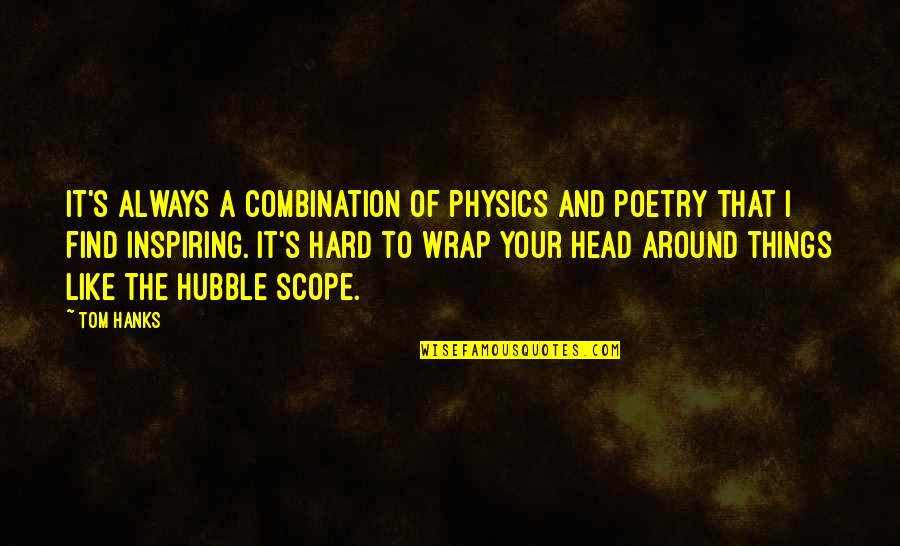 It's always a combination of physics and poetry that I find inspiring. It's hard to wrap your head around things like the Hubble scope. —
Tom Hanks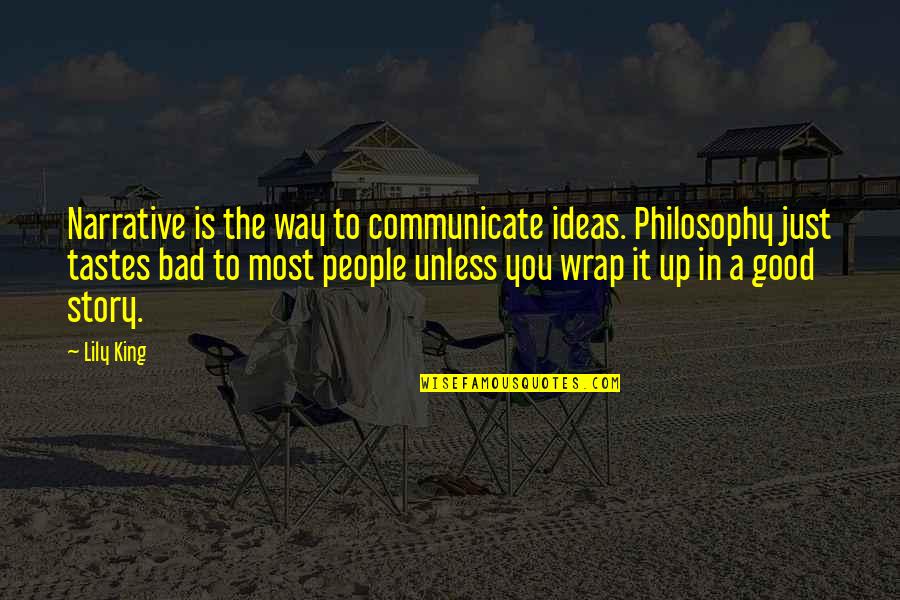 Narrative is the way to communicate ideas. Philosophy just tastes bad to most people unless you wrap it up in a good story. —
Lily King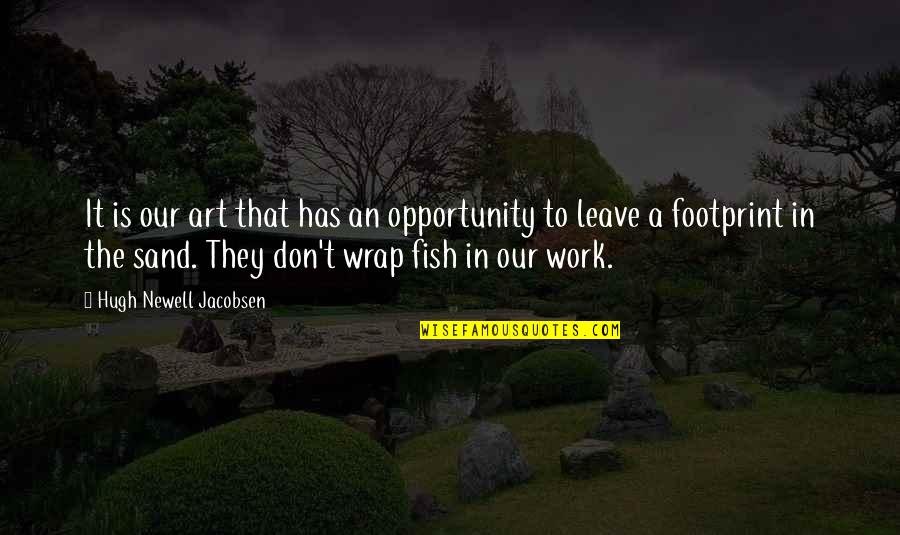 It is our art that has an opportunity to leave a footprint in the sand. They don't wrap fish in our work. —
Hugh Newell Jacobsen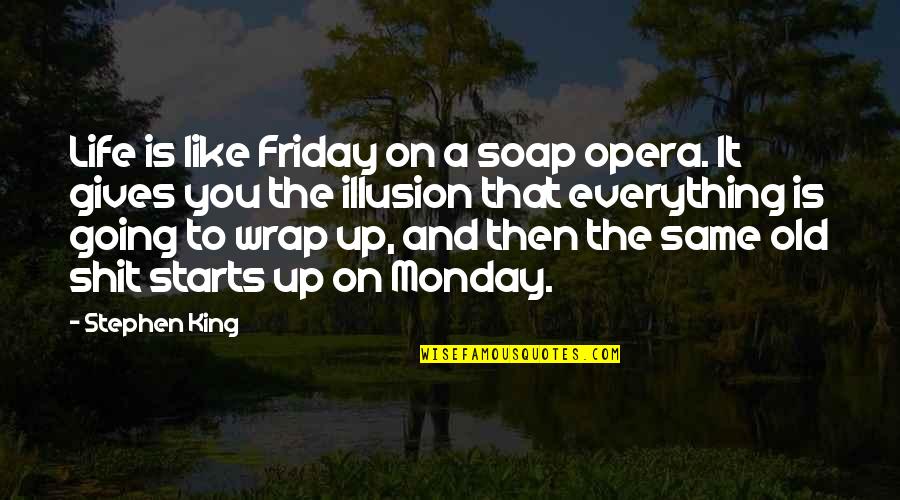 Life is like Friday on a soap opera. It gives you the illusion that everything is going to wrap up, and then the same old shit starts up on Monday. —
Stephen King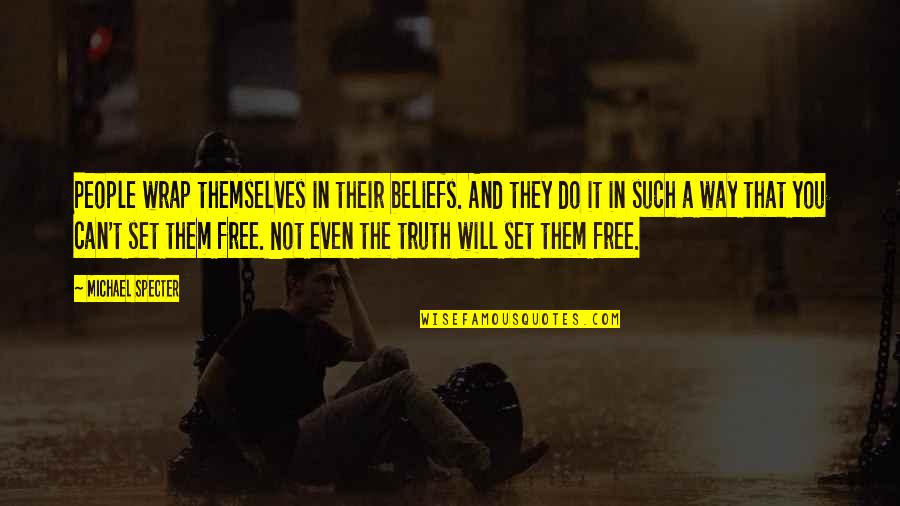 People wrap themselves in their beliefs. And they do it in such a way that you can't set them free. Not even the truth will set them free. —
Michael Specter