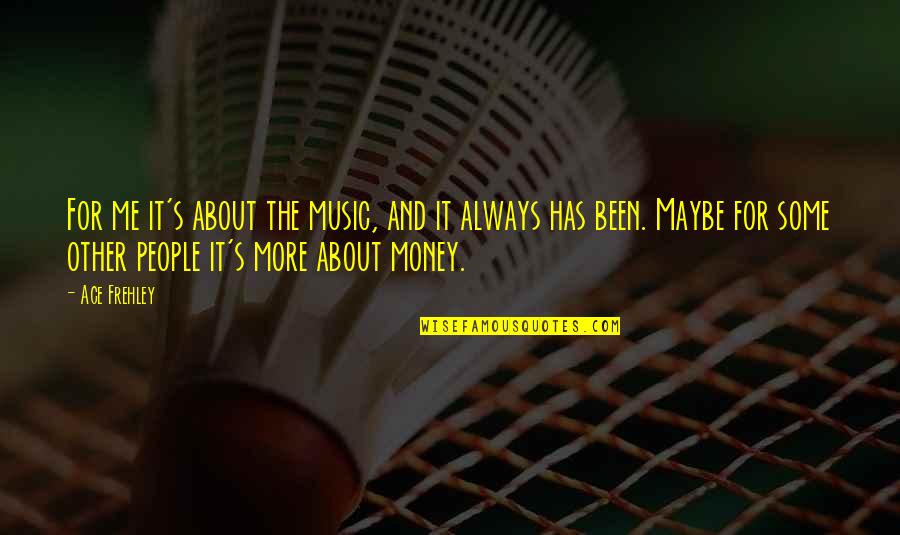 For me it's about the music, and it always has been. Maybe for some other people it's more about money.
—
Ace Frehley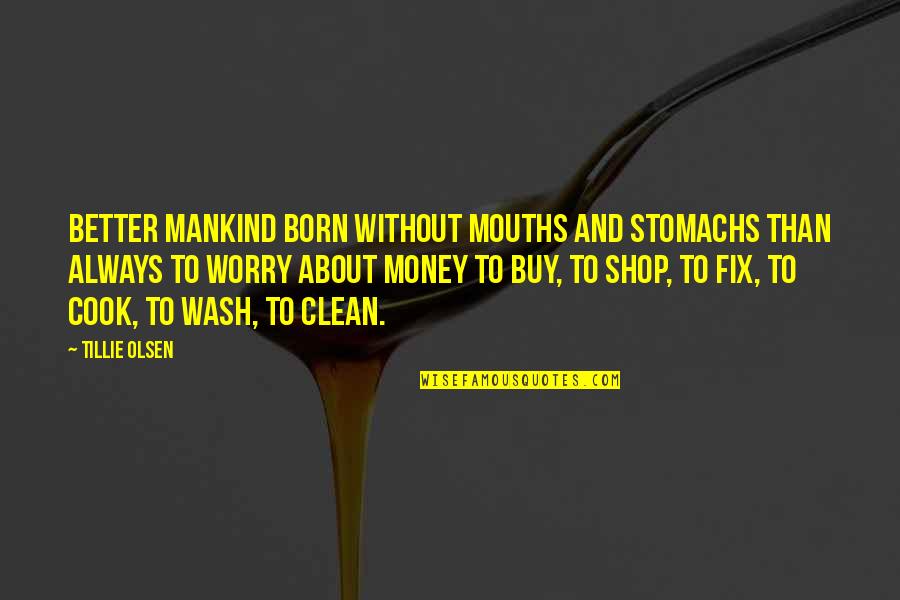 Better mankind born without mouths and stomachs than always to worry about money to buy, to shop, to fix, to cook, to wash, to clean.
—
Tillie Olsen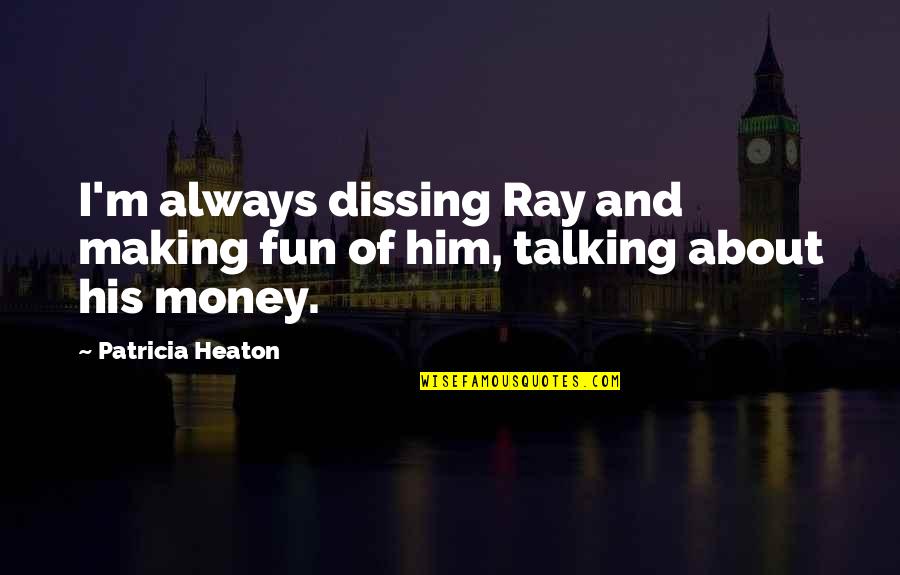 I'm always dissing Ray and making fun of him, talking about his money.
—
Patricia Heaton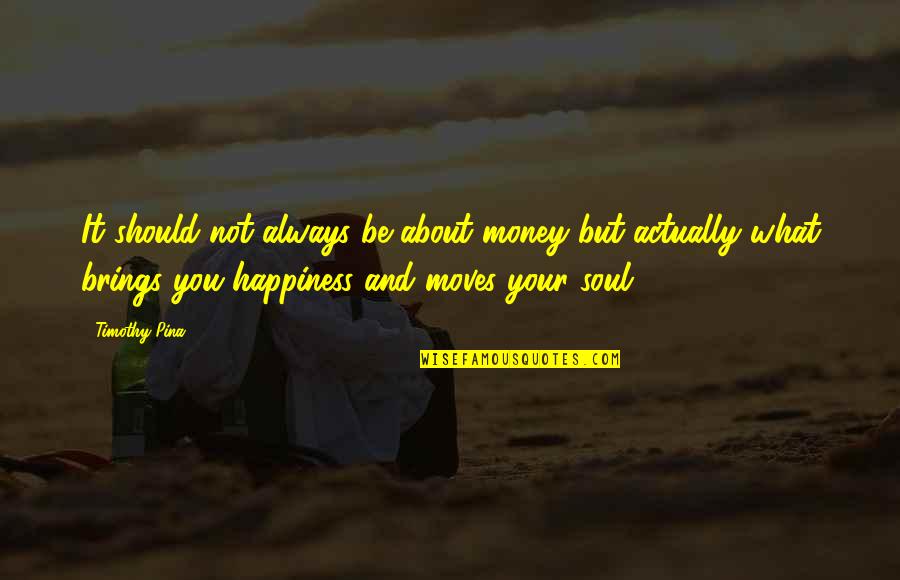 It should not always be about money but actually what brings you happiness and moves your soul
—
Timothy Pina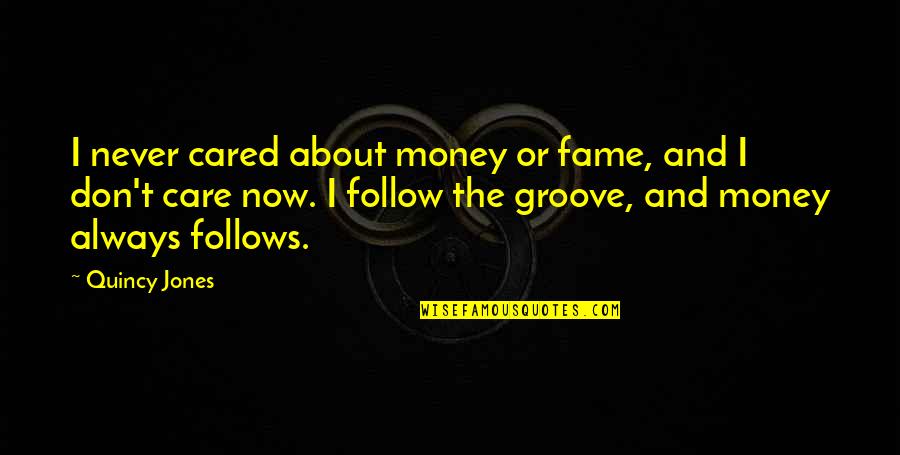 I never cared about money or fame, and I don't care now. I follow the groove, and money always follows.
—
Quincy Jones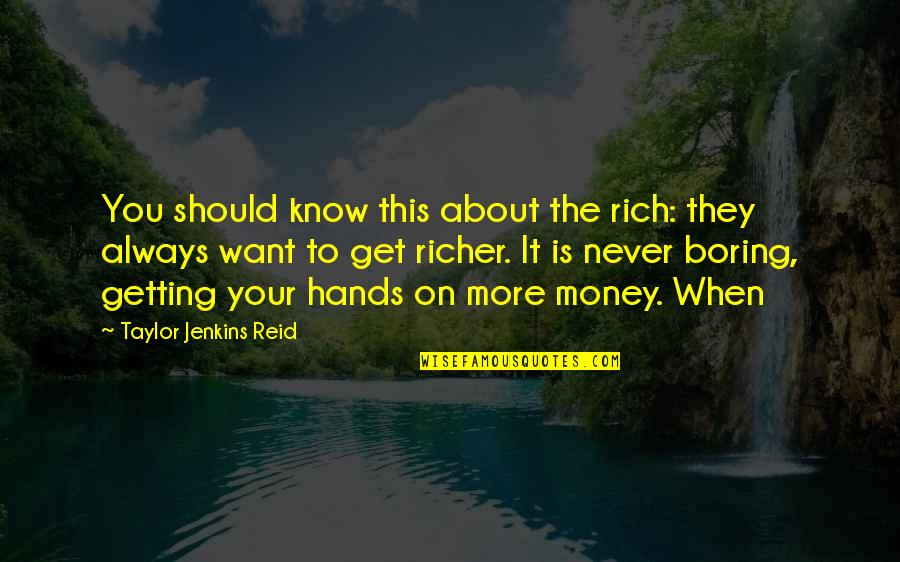 You should know this about the rich: they always want to get richer. It is never boring, getting your hands on more money. When
—
Taylor Jenkins Reid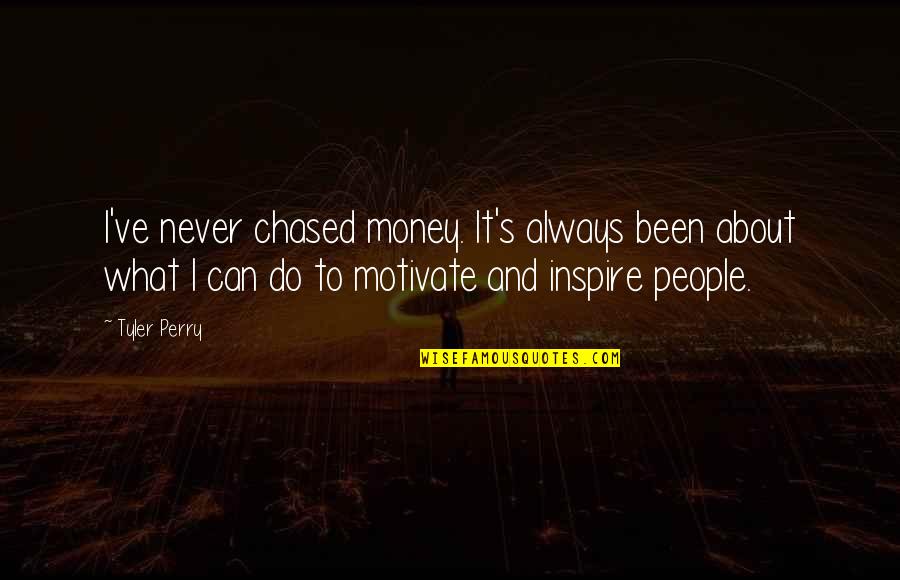 I've never chased money. It's always been about what I can do to motivate and inspire people.
—
Tyler Perry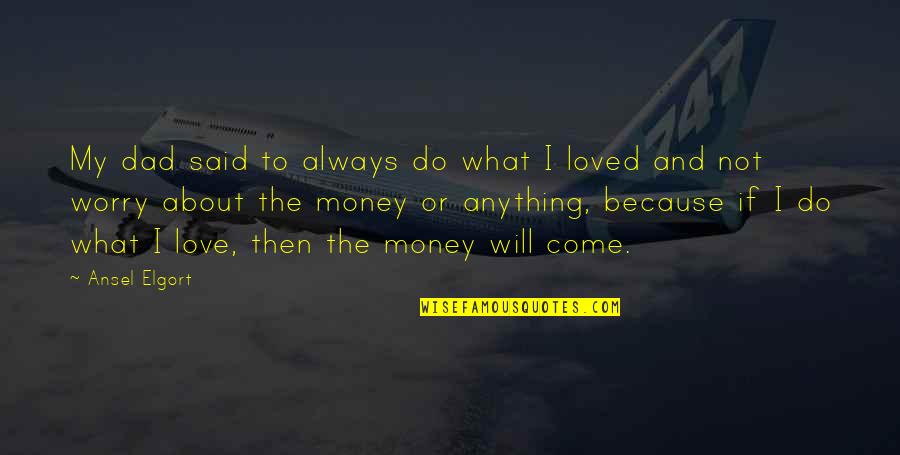 My dad said to always do what I loved and not worry about the money or anything, because if I do what I love, then the money will come.
—
Ansel Elgort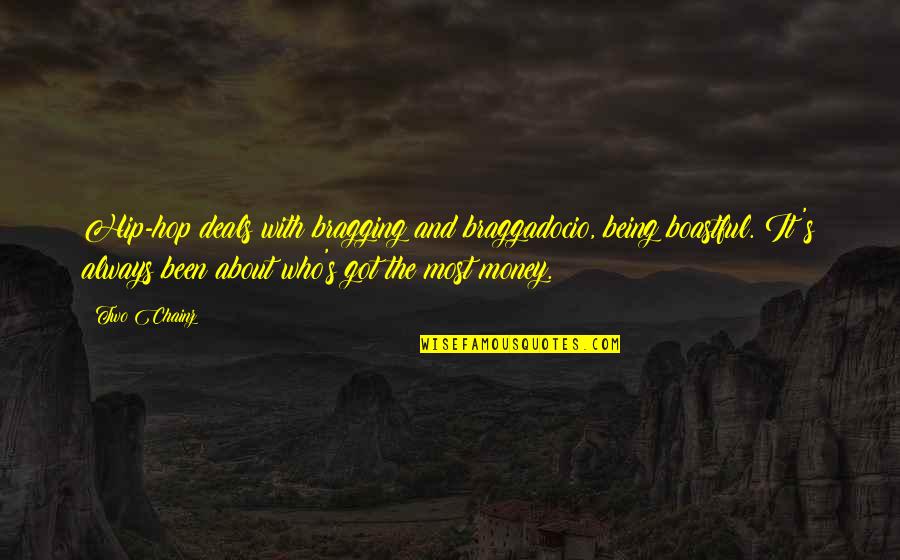 Hip-hop deals with bragging and braggadocio, being boastful. It's always been about who's got the most money.
—
Two Chainz
I've always cared about fashion and what I look like. I don't like to spend a lot of money on designer clothes, but I do like to look good. —
Zac Efron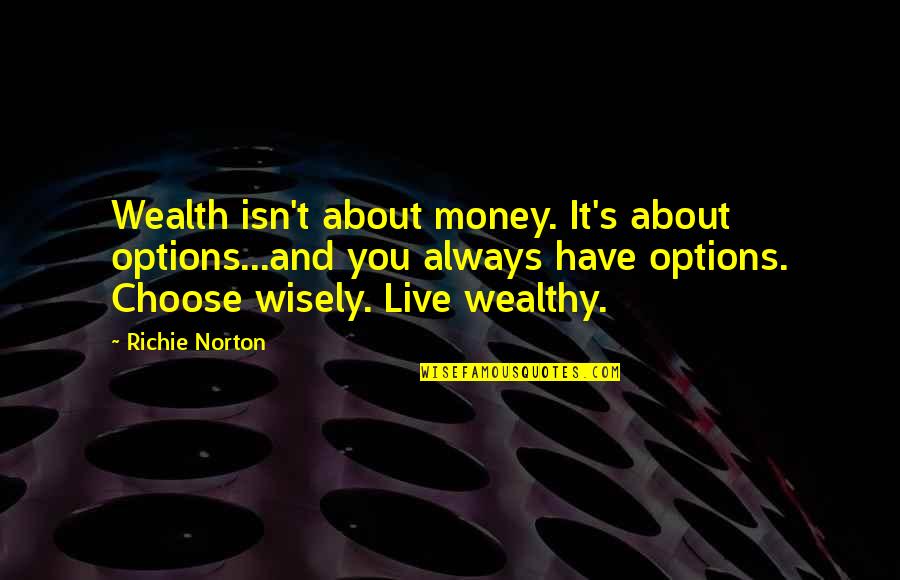 Wealth isn't about money. It's about options...and you always have options. Choose wisely. Live wealthy. —
Richie Norton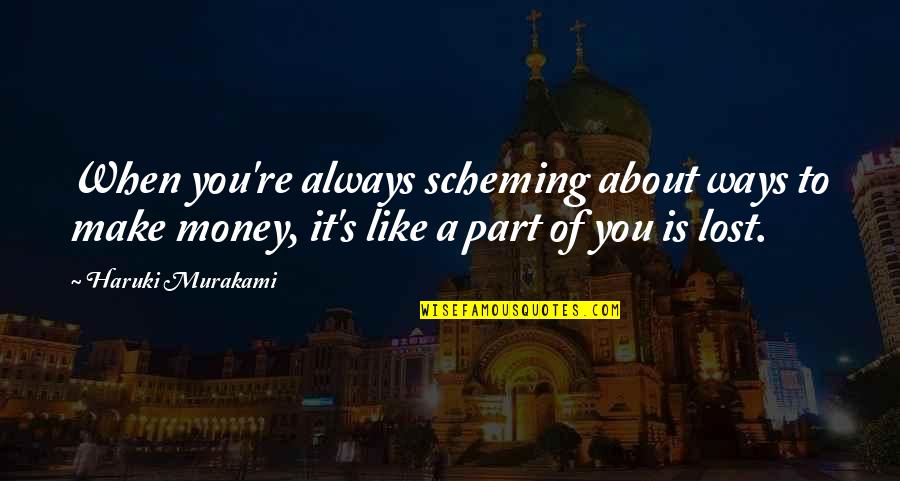 When you're always scheming about ways to make money, it's like a part of you is lost. —
Haruki Murakami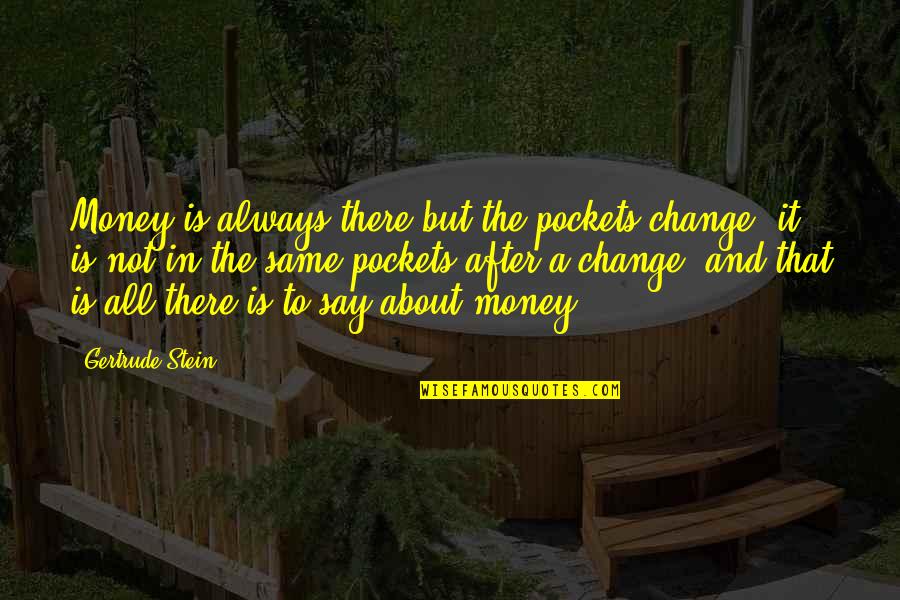 Money is always there but the pockets change; it is not in the same pockets after a change, and that is all there is to say about money. —
Gertrude Stein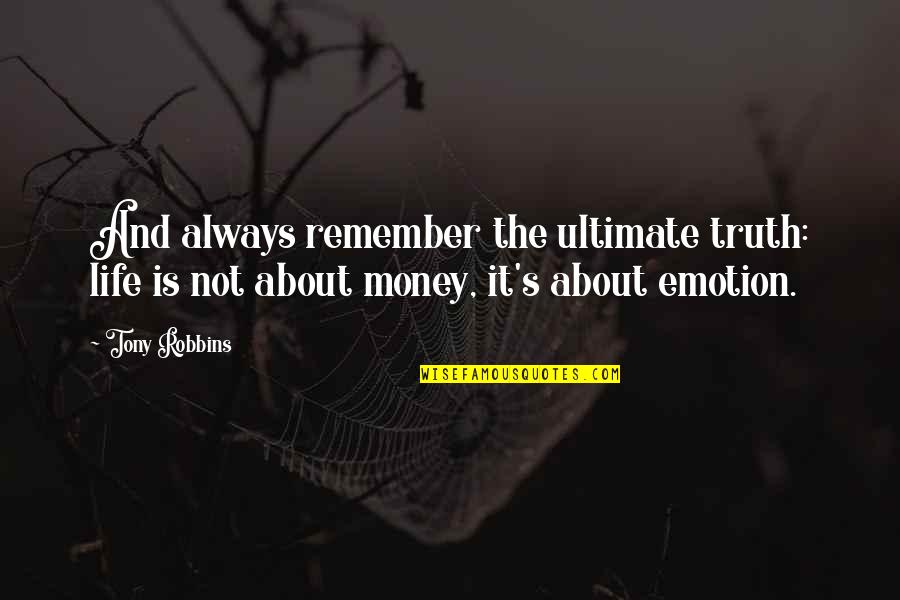 And always remember the ultimate truth: life is not about money, it's about emotion. —
Tony Robbins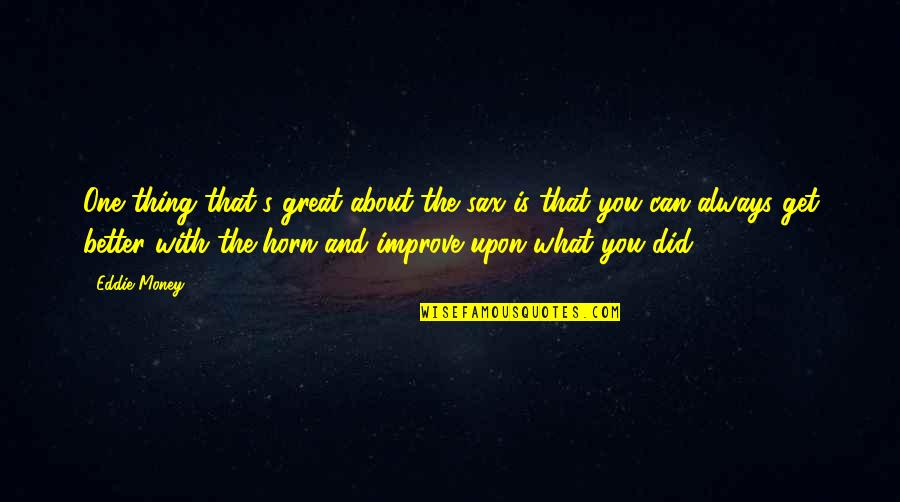 One thing that's great about the sax is that you can always get better with the horn and improve upon what you did. —
Eddie Money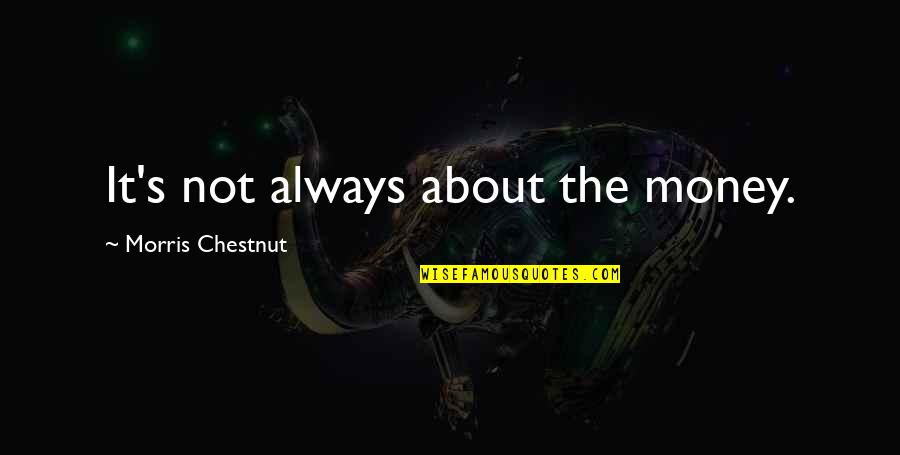 It's not always about the money. —
Morris Chestnut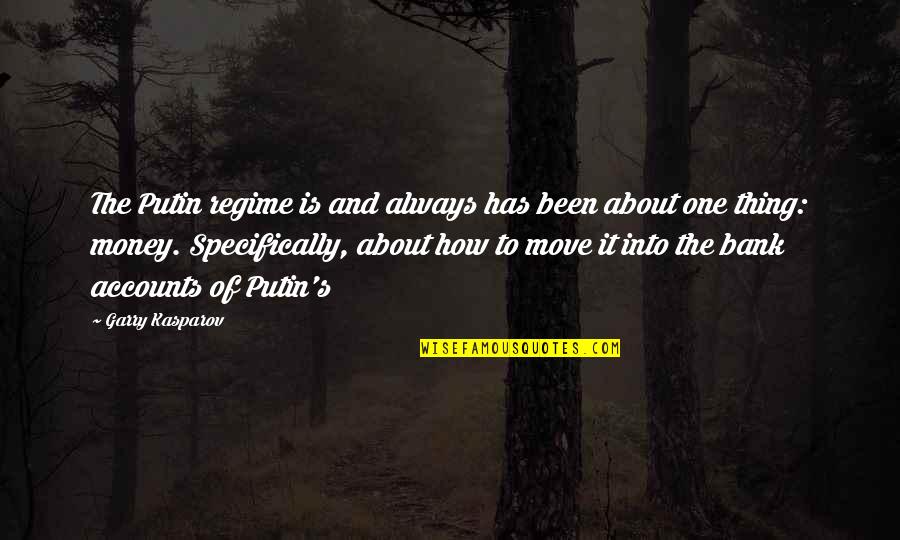 The Putin regime is and always has been about one thing: money. Specifically, about how to move it into the bank accounts of Putin's —
Garry Kasparov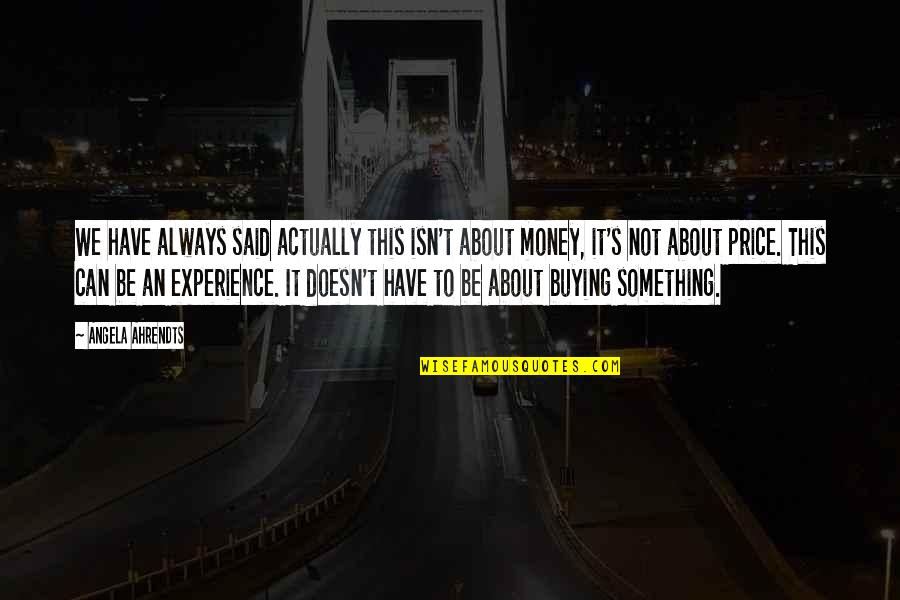 We have always said actually this isn't about money, it's not about price. This can be an experience. It doesn't have to be about buying something. —
Angela Ahrendts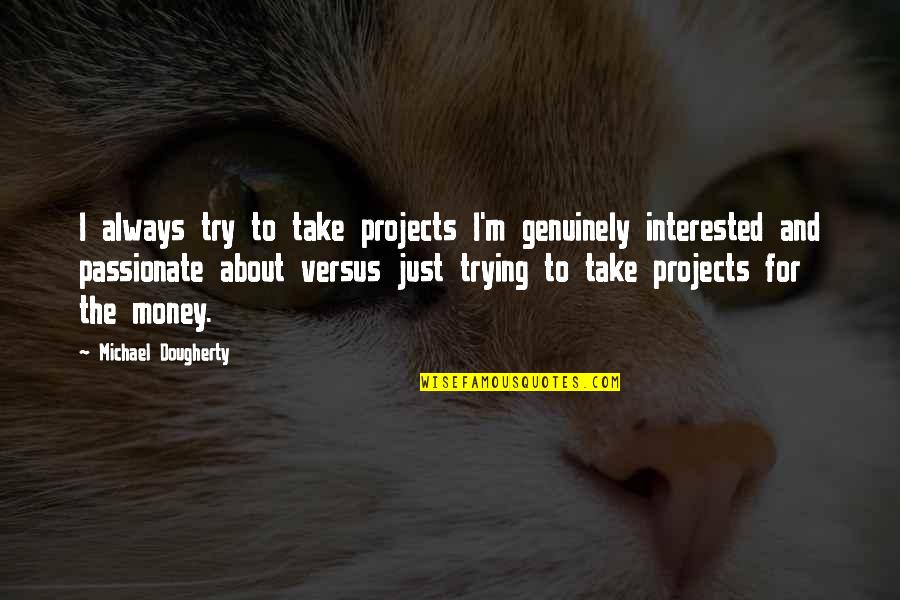 I always try to take projects I'm genuinely interested and passionate about versus just trying to take projects for the money. —
Michael Dougherty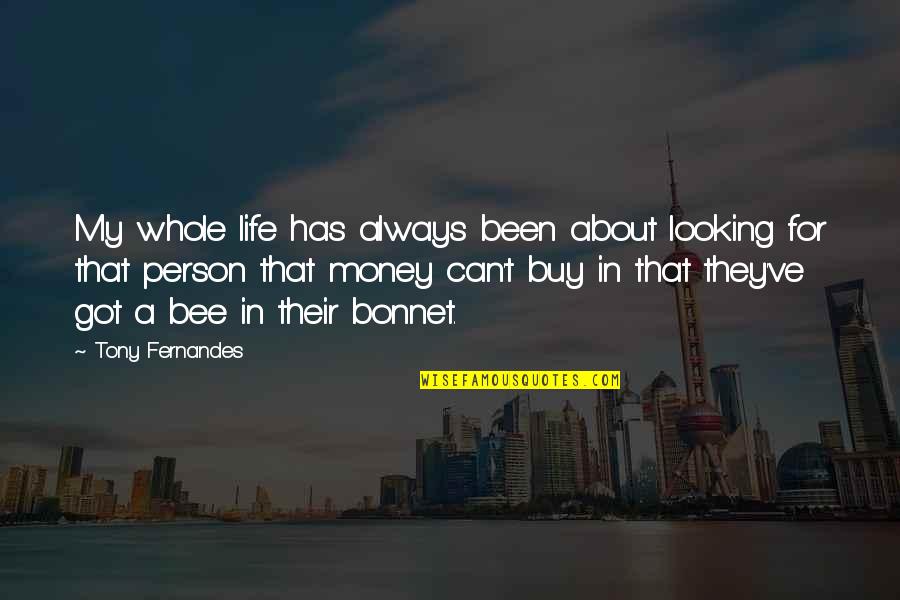 My whole life has always been about looking for that person that money can't buy in that they've got a bee in their bonnet. —
Tony Fernandes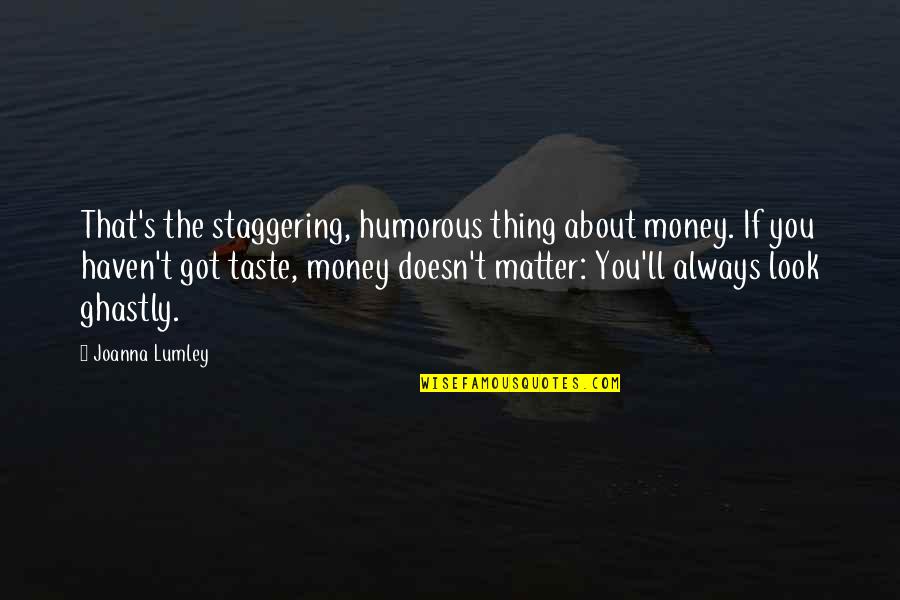 That's the staggering, humorous thing about money. If you haven't got taste, money doesn't matter: You'll always look ghastly. —
Joanna Lumley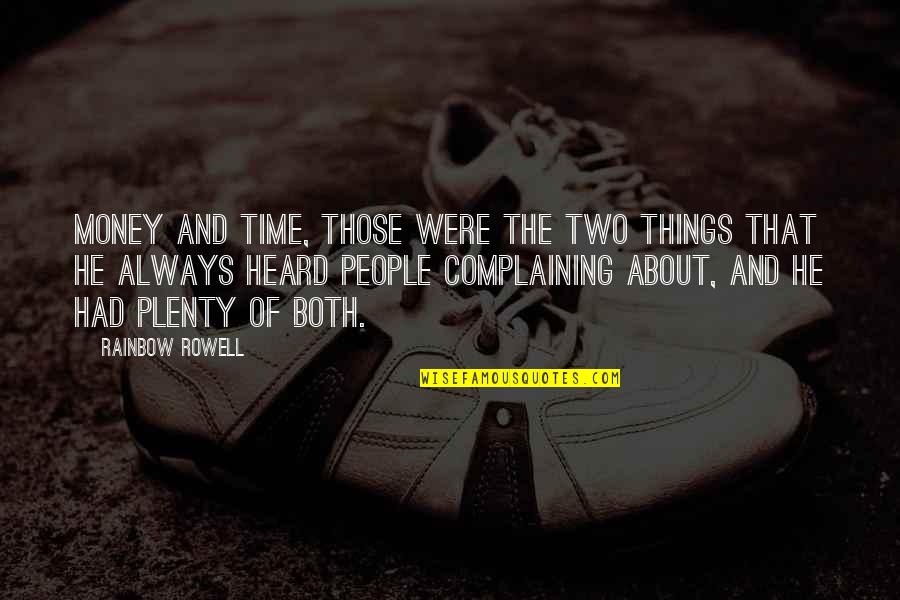 Money and time, those were the two things that he always heard people complaining about, and he had plenty of both. —
Rainbow Rowell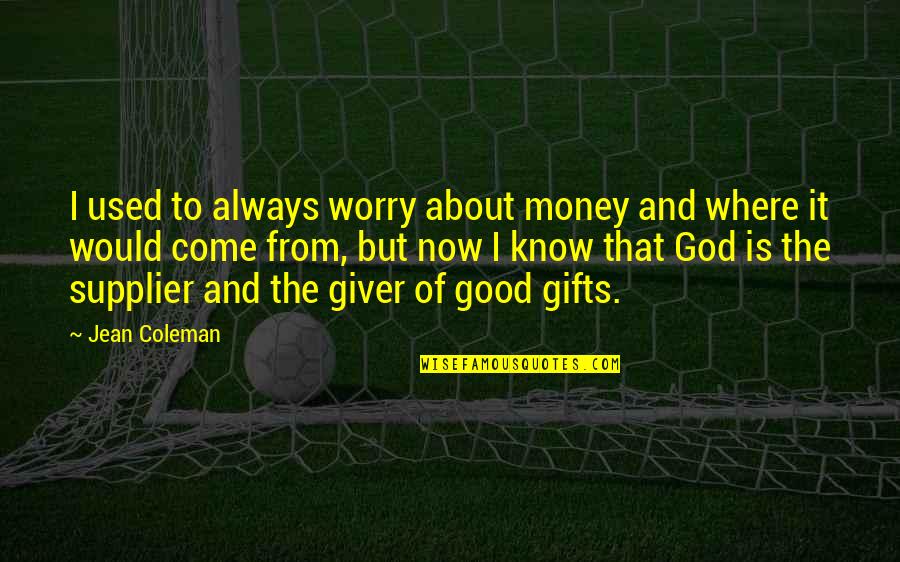 I used to always worry about money and where it would come from, but now I know that God is the supplier and the giver of good gifts. —
Jean Coleman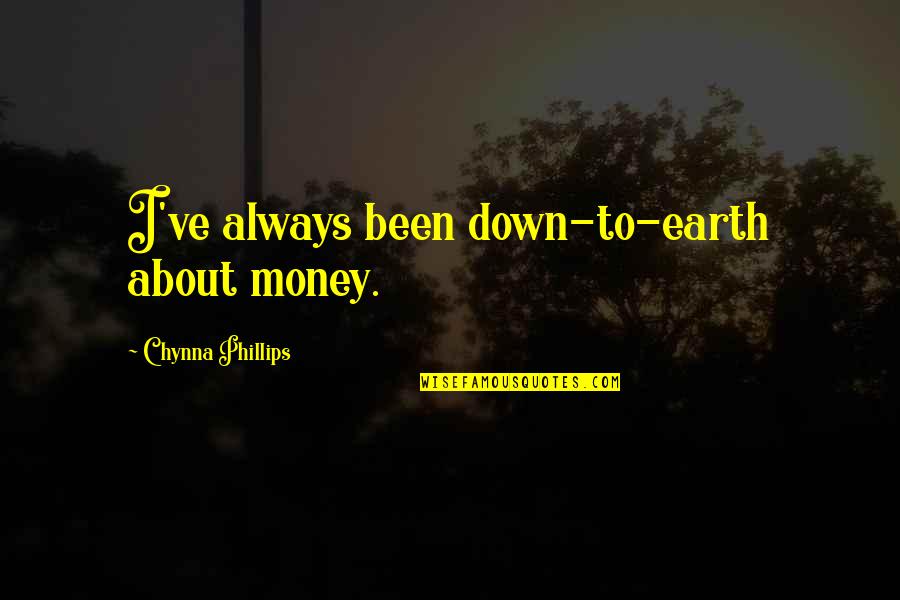 I've always been down-to-earth about money. —
Chynna Phillips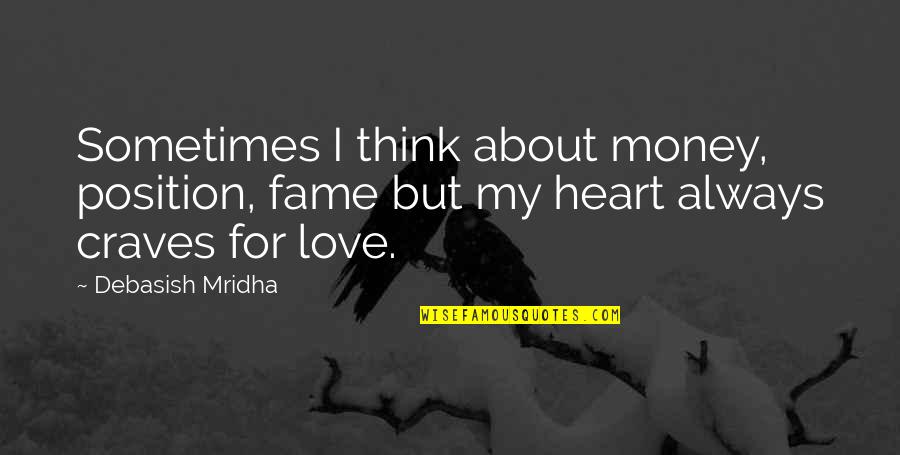 Sometimes I think about money, position, fame but my heart always craves for love. —
Debasish Mridha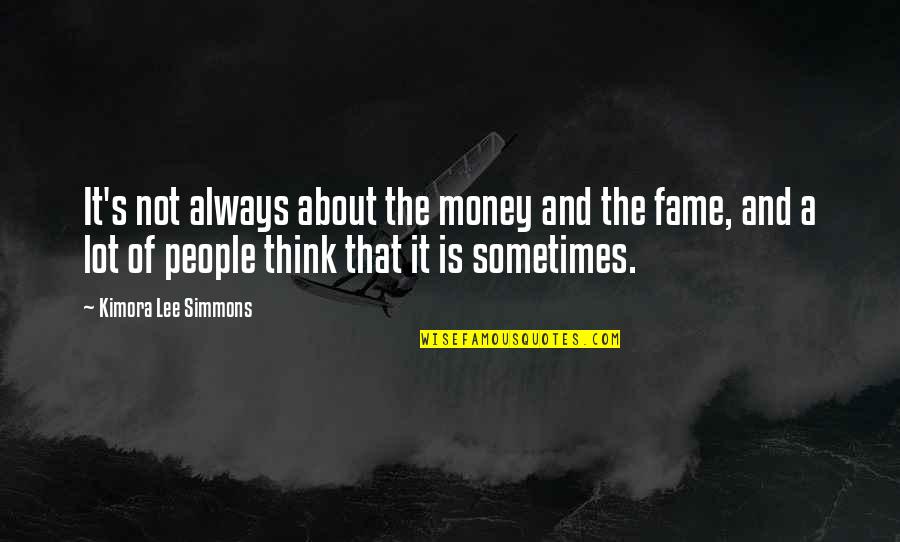 It's not always about the money and the fame, and a lot of people think that it is sometimes. —
Kimora Lee Simmons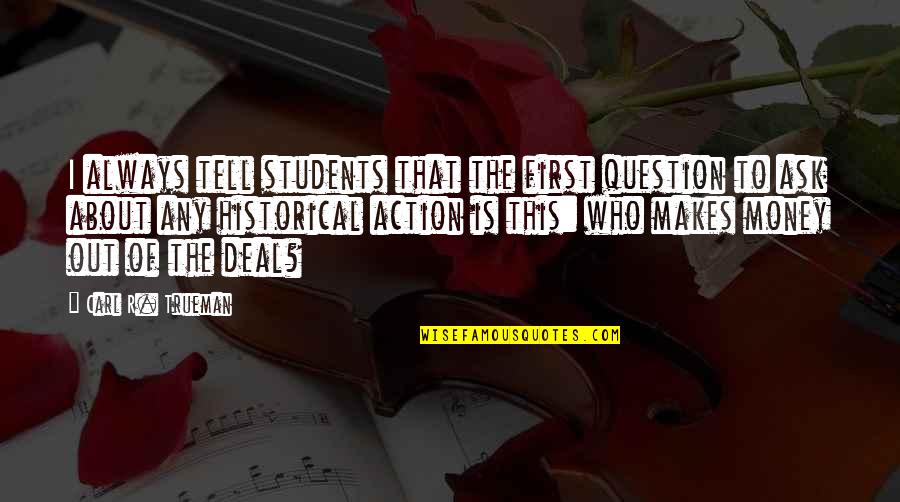 I always tell students that the first question to ask about any historical action is this: who makes money out of the deal? —
Carl R. Trueman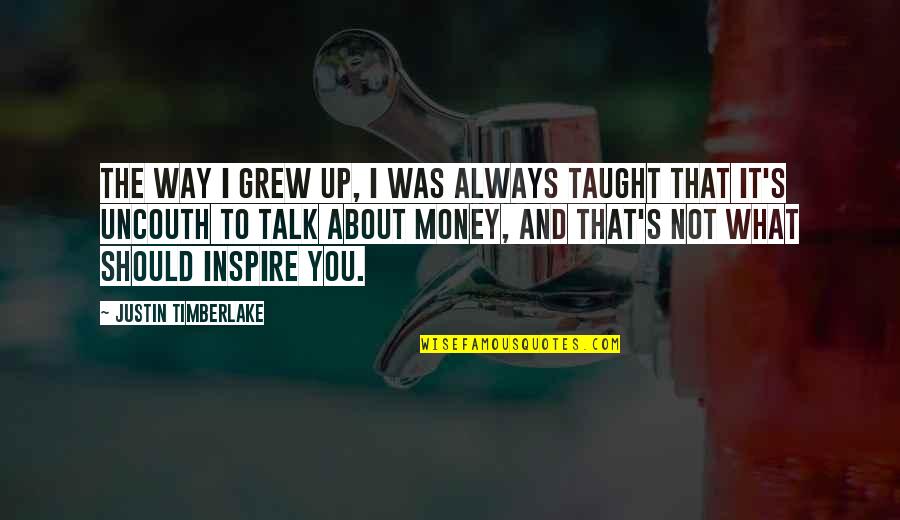 The way I grew up, I was always taught that it's uncouth to talk about money, and that's not what should inspire you. —
Justin Timberlake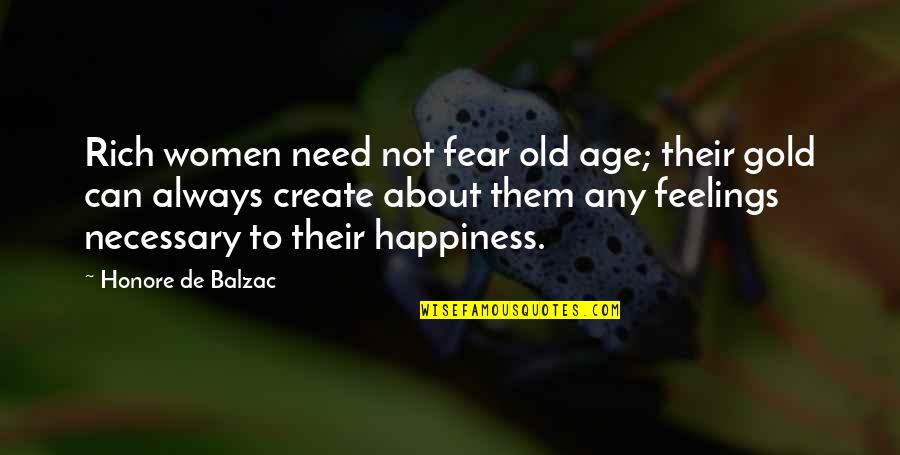 Rich women need not fear old age; their gold can always create about them any feelings necessary to their happiness. —
Honore De Balzac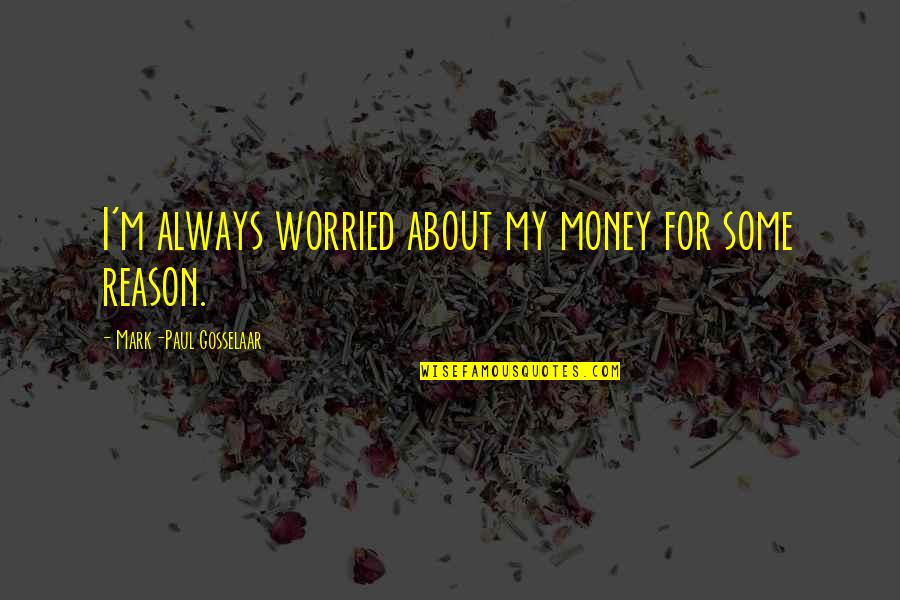 I'm always worried about my money for some reason. —
Mark-Paul Gosselaar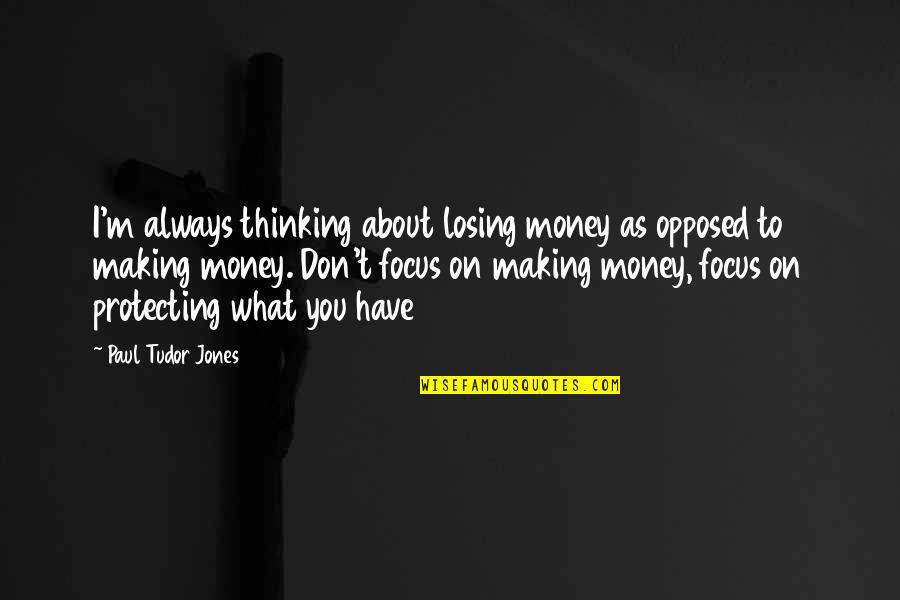 I'm always thinking about losing money as opposed to making money. Don't focus on making money, focus on protecting what you have —
Paul Tudor Jones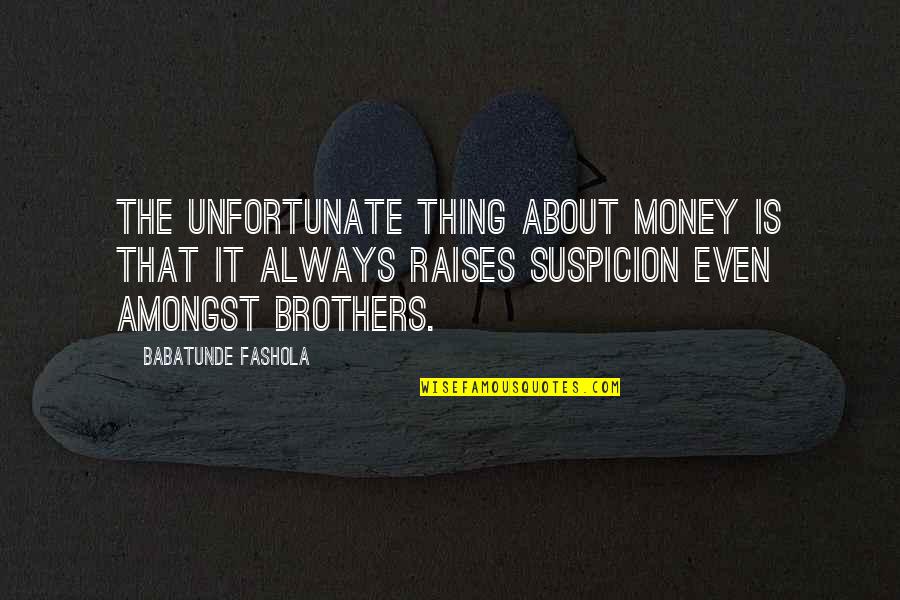 The unfortunate thing about money is that it always raises suspicion even amongst brothers. —
Babatunde Fashola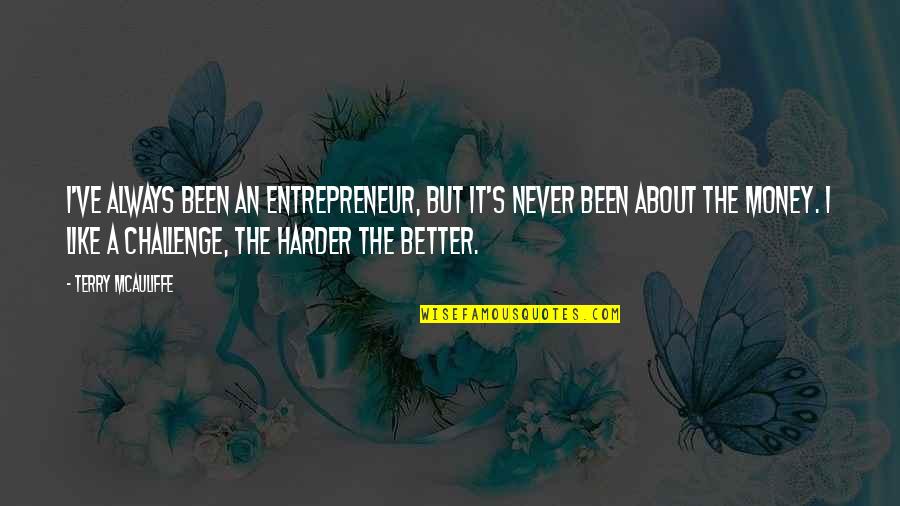 I've always been an entrepreneur, but it's never been about the money. I like a challenge, the harder the better. —
Terry McAuliffe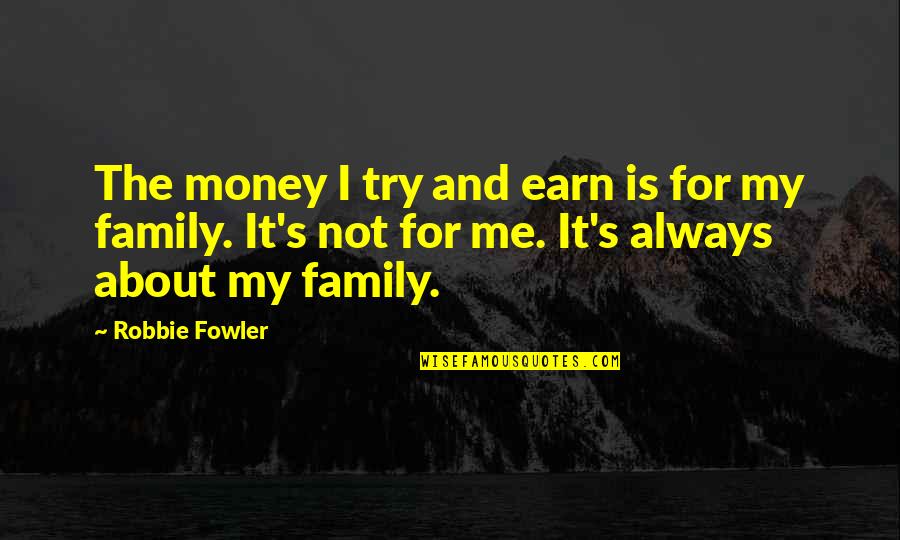 The money I try and earn is for my family. It's not for me. It's always about my family. —
Robbie Fowler