It Is What It Is Acceptance Of What Is Quotes
Collection of top 44 famous quotes about It Is What It Is Acceptance Of What Is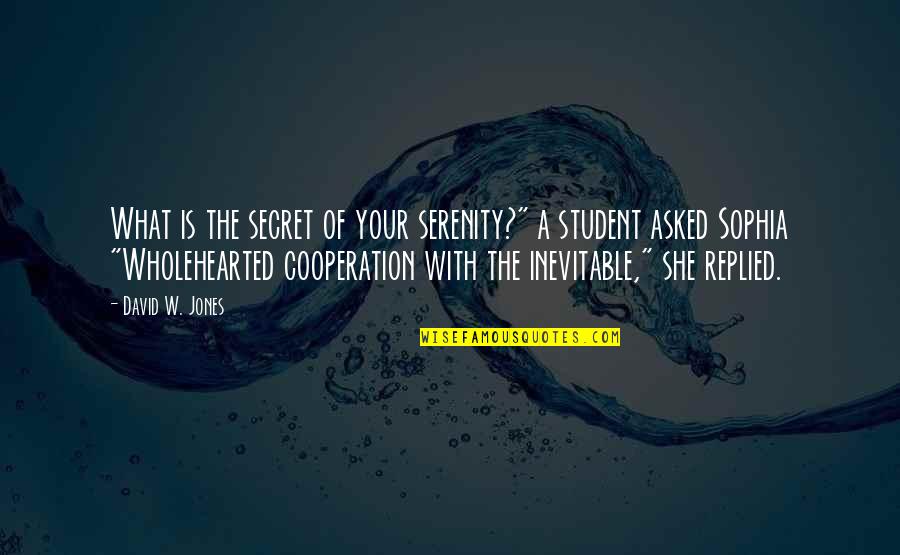 What is the secret of your serenity?" a student asked Sophia
"Wholehearted cooperation with the inevitable," she replied.
—
David W. Jones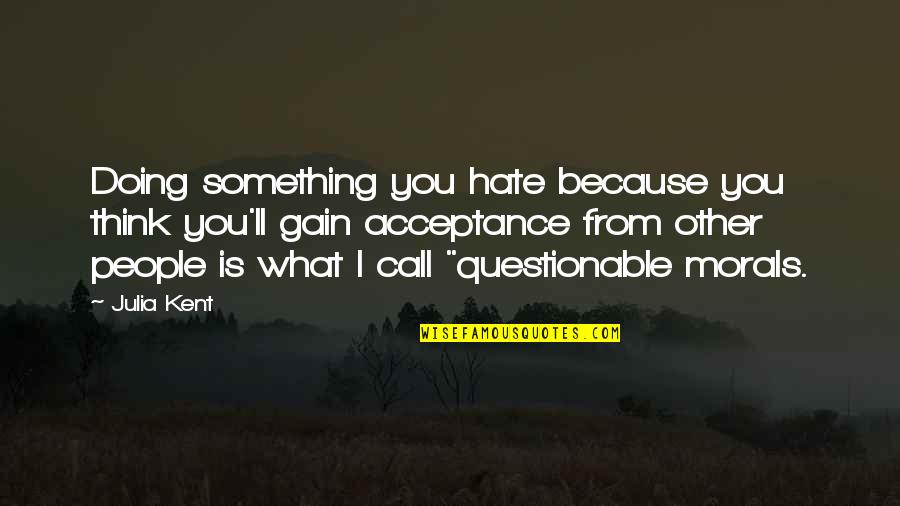 Doing something you hate because you think you'll gain acceptance from other people is what I call "questionable morals.
—
Julia Kent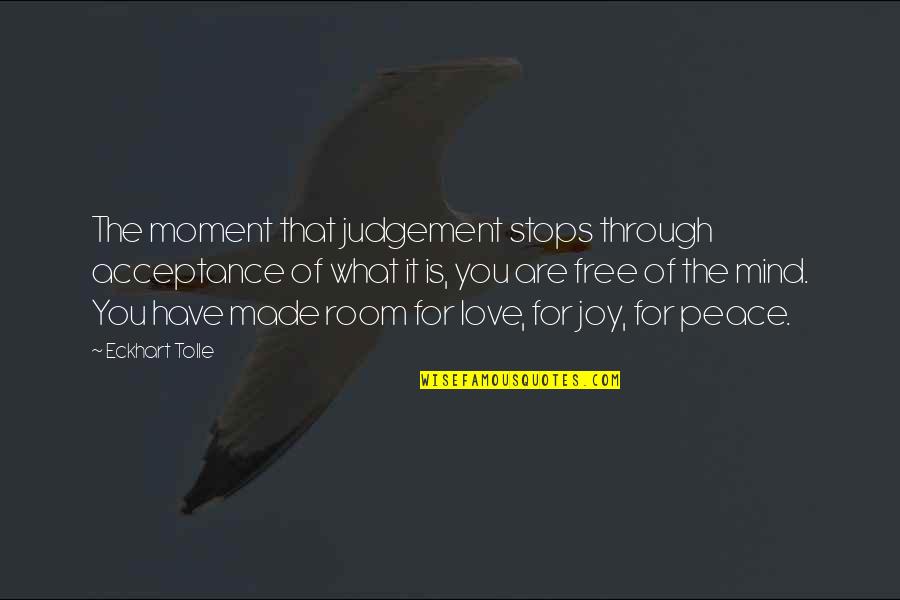 The moment that judgement stops through acceptance of what it is, you are free of the mind. You have made room for love, for joy, for peace.
—
Eckhart Tolle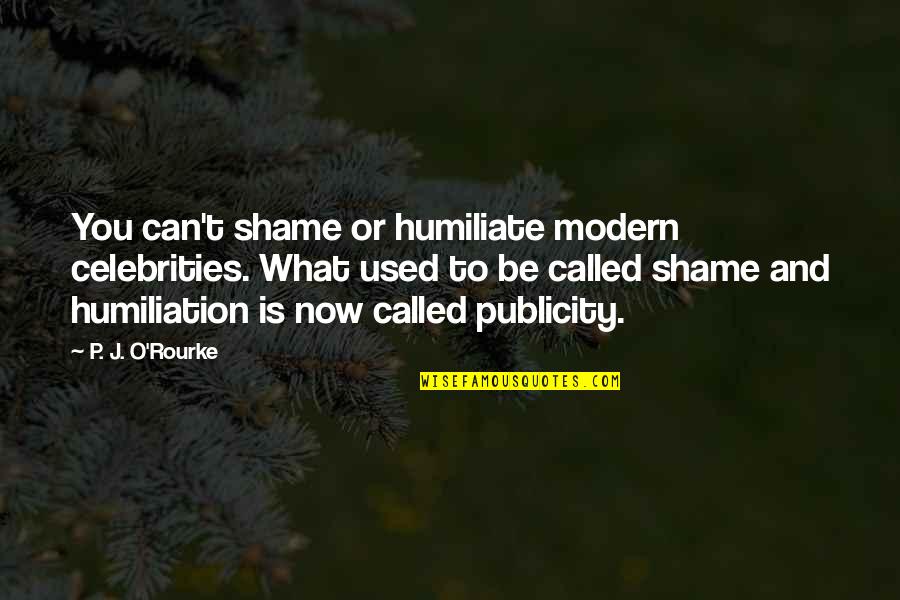 You can't shame or humiliate modern celebrities. What used to be called shame and humiliation is now called publicity.
—
P. J. O'Rourke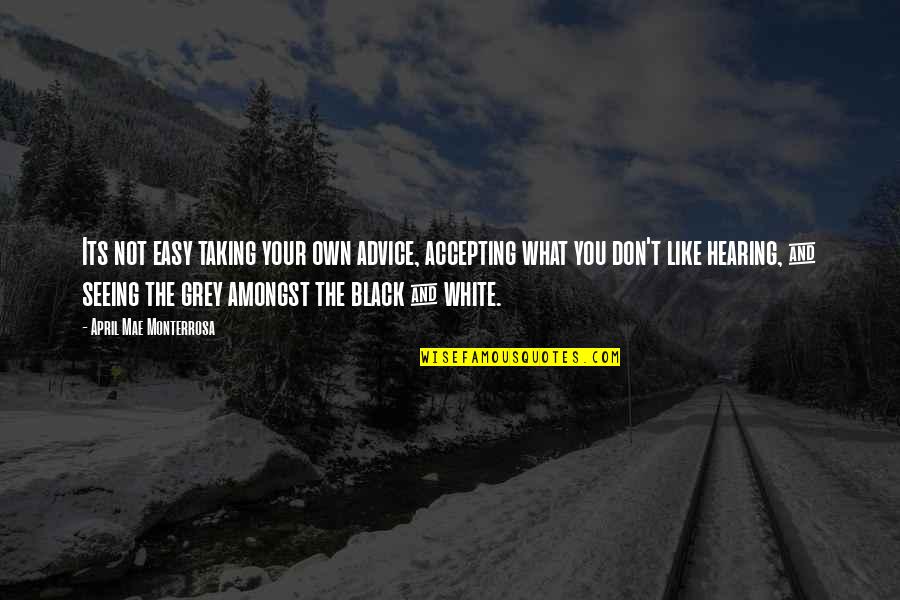 Its not easy taking your own advice, accepting what you don't like hearing, & seeing the grey amongst the black & white. —
April Mae Monterrosa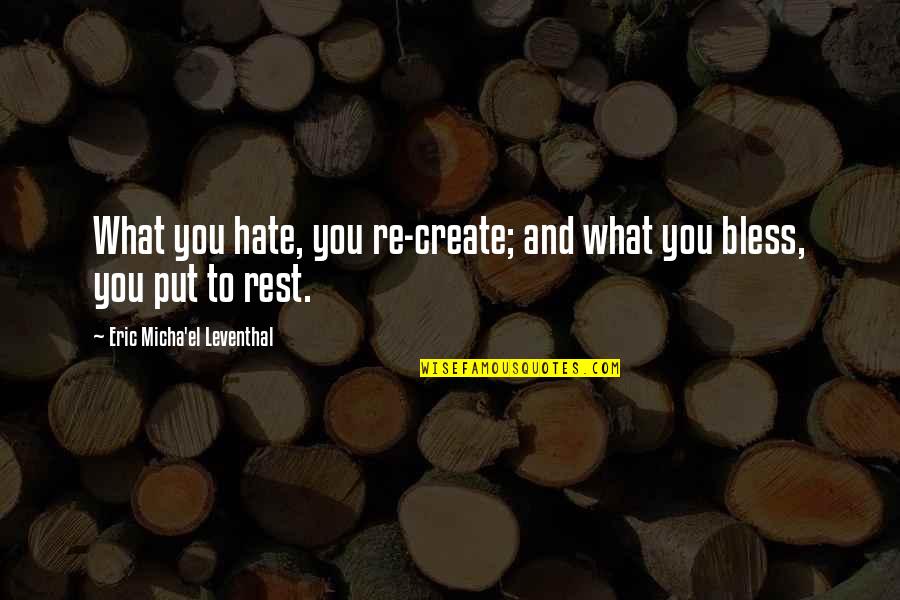 What you hate, you re-create; and what you bless, you put to rest. —
Eric Micha'el Leventhal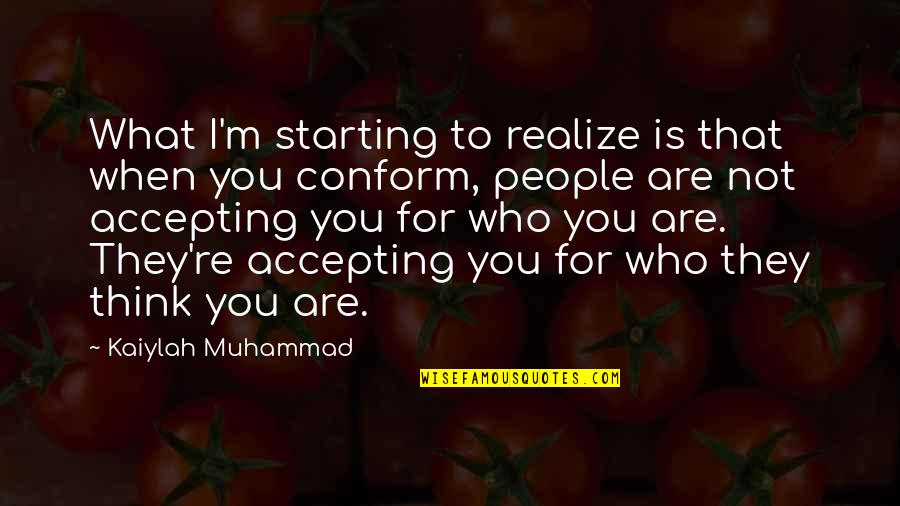 What I'm starting to realize is that when you conform, people are not accepting you for who you are. They're accepting you for who they think you are. —
Kaiylah Muhammad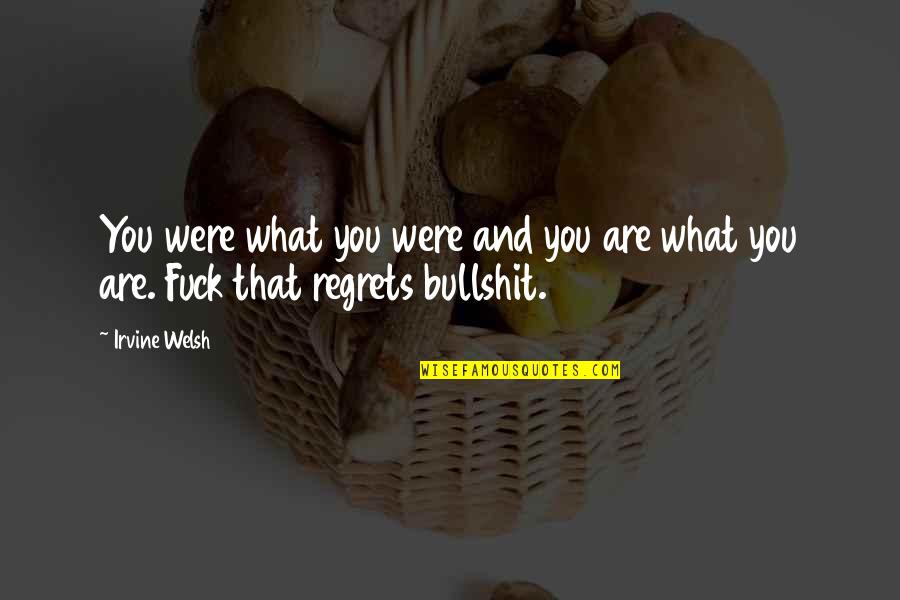 You were what you were and you are what you are. Fuck that regrets bullshit. —
Irvine Welsh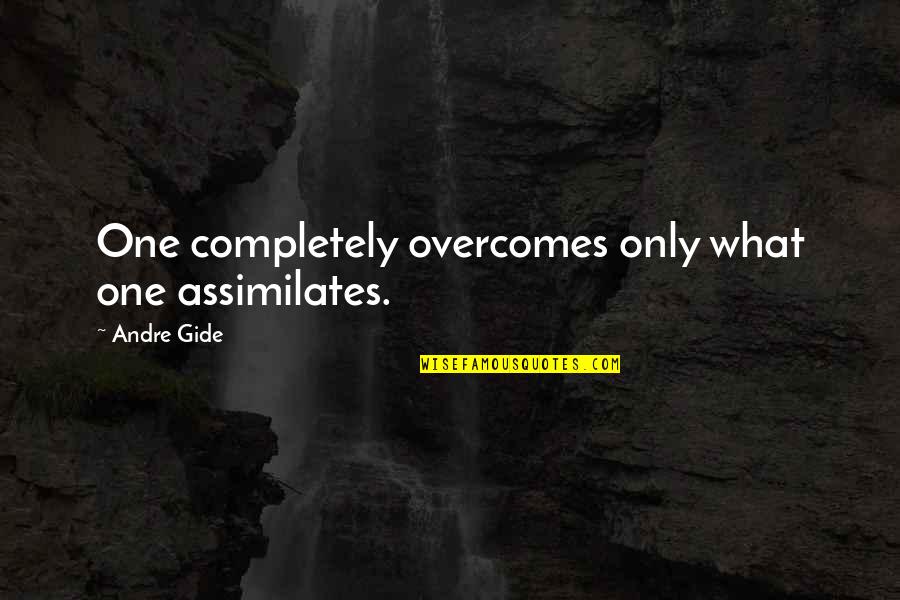 One completely overcomes only what one assimilates. —
Andre Gide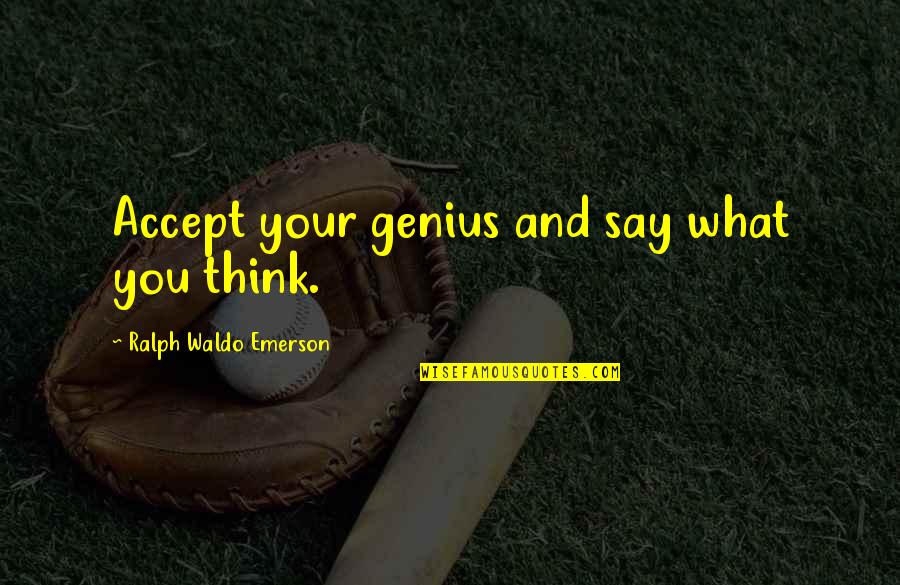 Accept your genius and say what you think. —
Ralph Waldo Emerson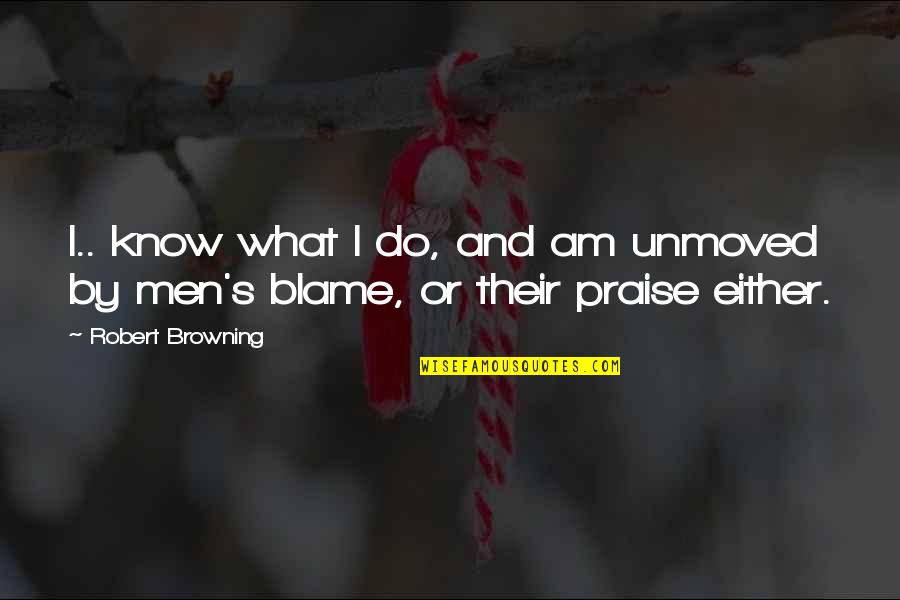 I.. know what I do, and am unmoved by men's blame, or their praise either. —
Robert Browning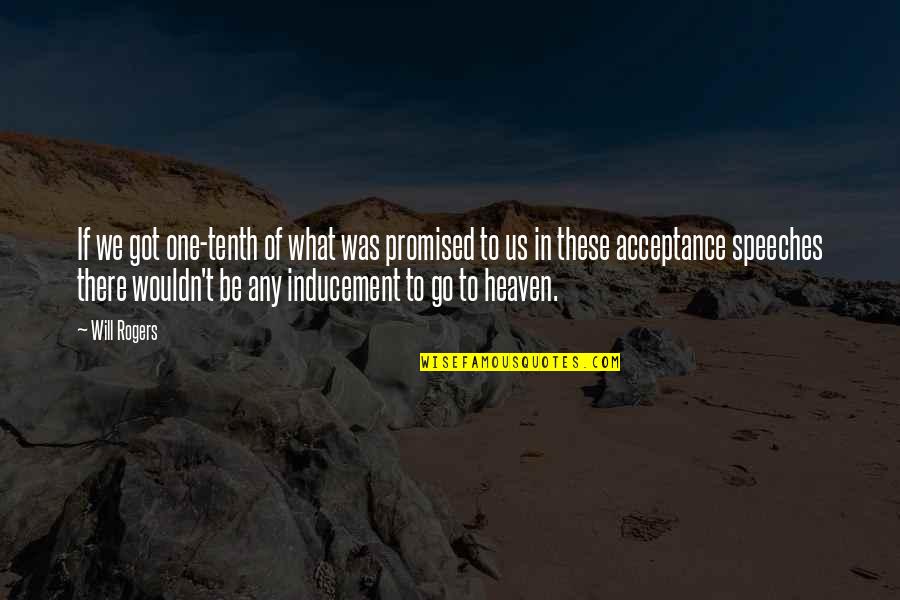 If we got one-tenth of what was promised to us in these acceptance speeches there wouldn't be any inducement to go to heaven. —
Will Rogers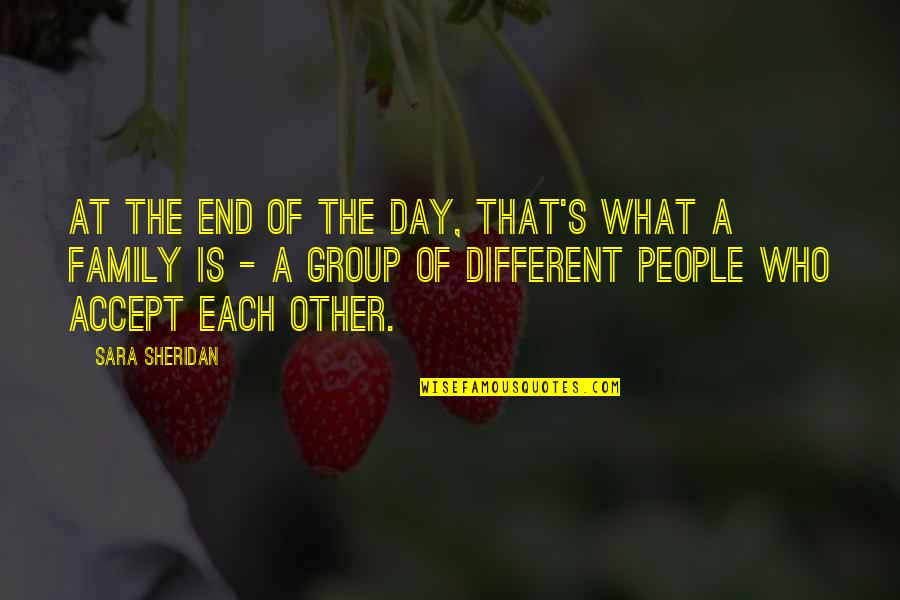 At the end of the day, that's what a family is - a group of different people who accept each other. —
Sara Sheridan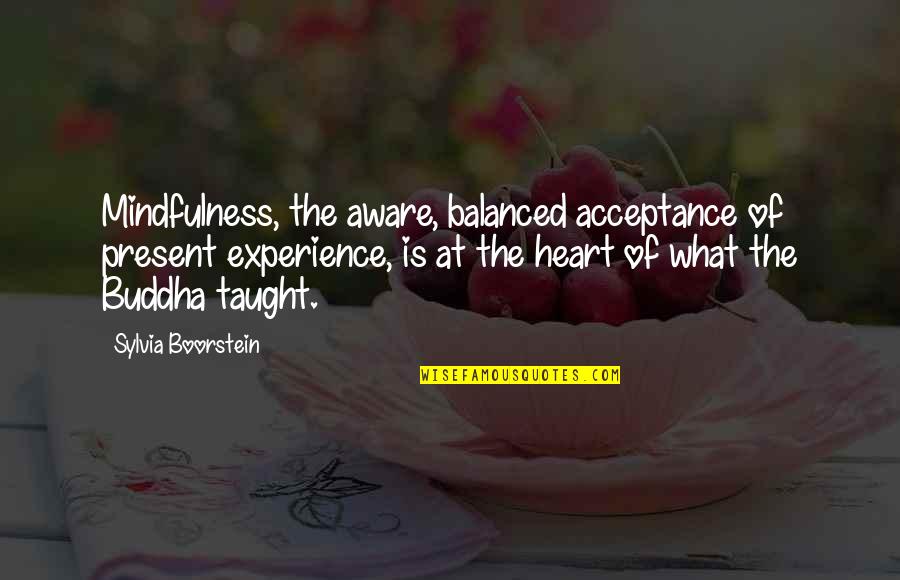 Mindfulness, the aware, balanced acceptance of present experience, is at the heart of what the Buddha taught. —
Sylvia Boorstein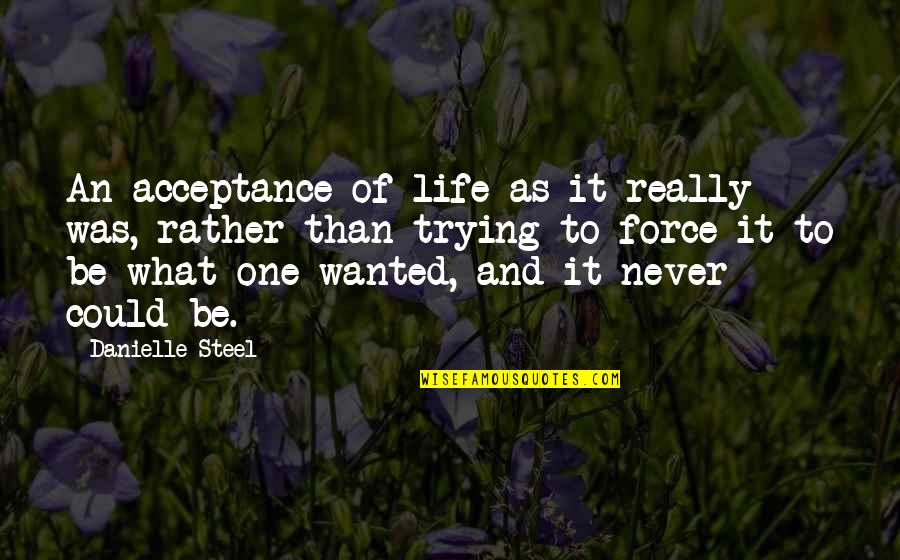 An acceptance of life as it really was, rather than trying to force it to be what one wanted, and it never could be. —
Danielle Steel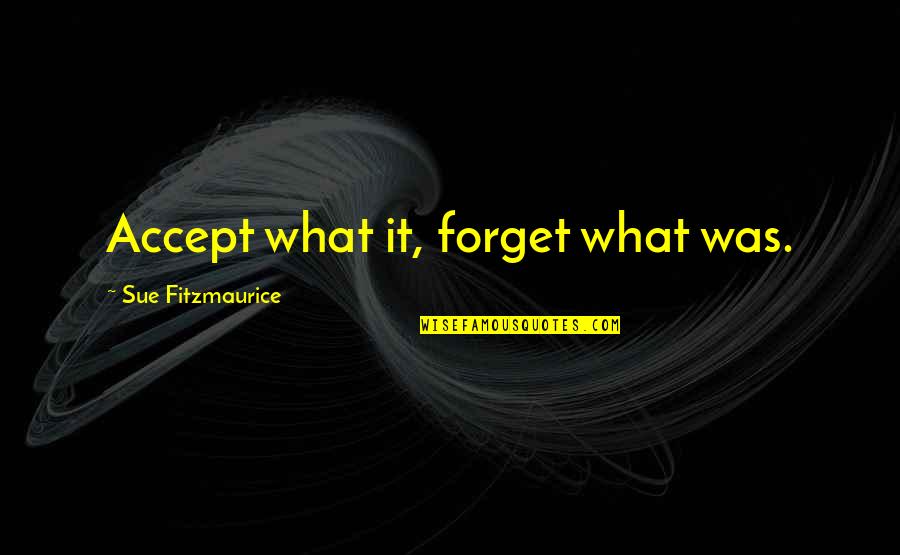 Accept what it, forget what was. —
Sue Fitzmaurice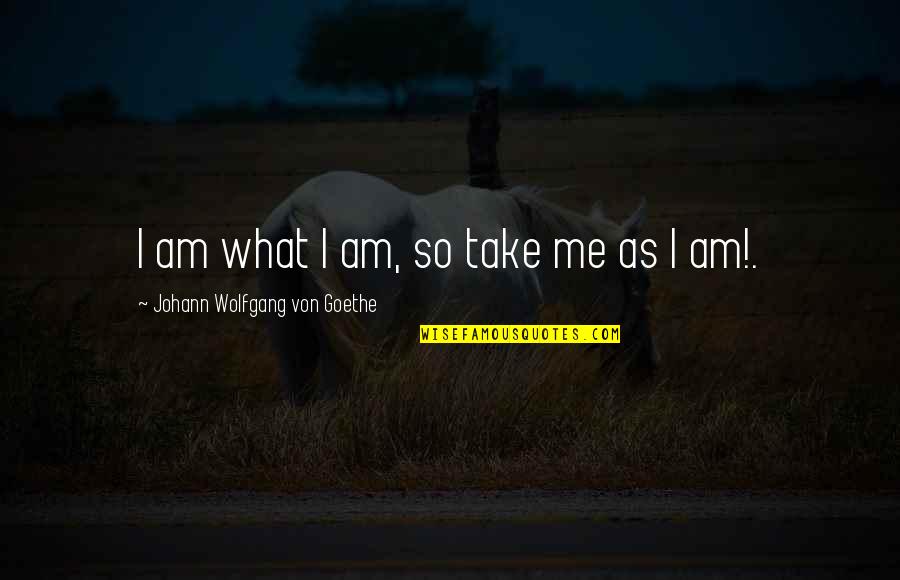 I am what I am, so take me as I am!. —
Johann Wolfgang Von Goethe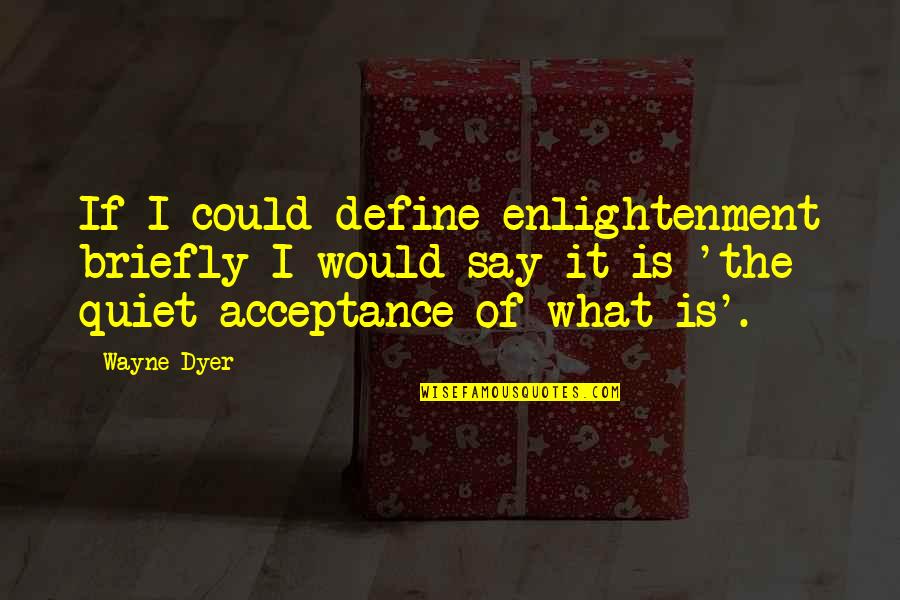 If I could define enlightenment briefly I would say it is 'the quiet acceptance of what is'. —
Wayne Dyer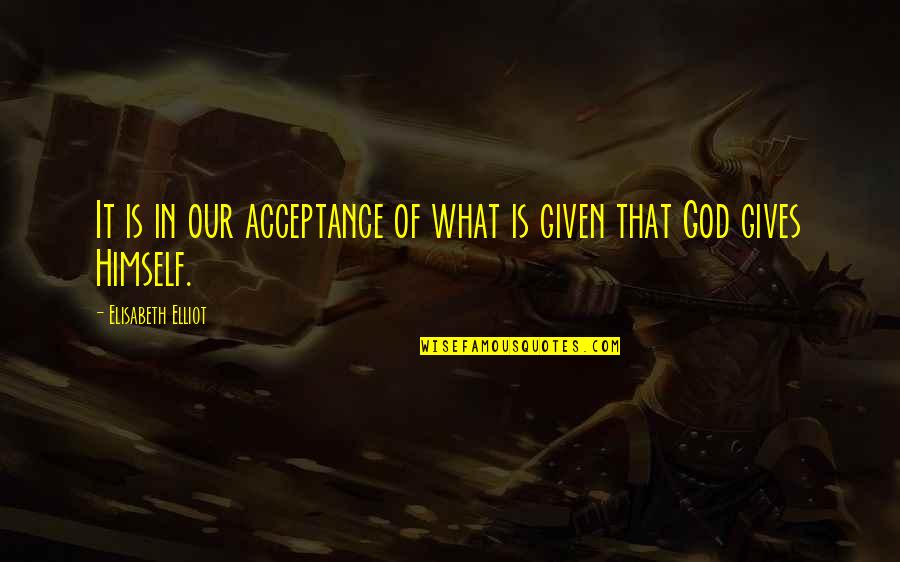 It is in our acceptance of what is given that God gives Himself. —
Elisabeth Elliot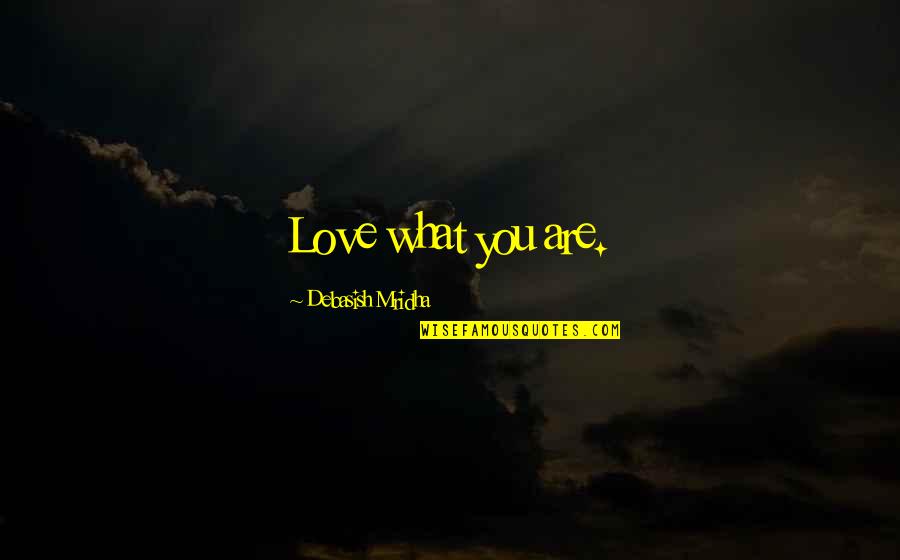 Love what you are. —
Debasish Mridha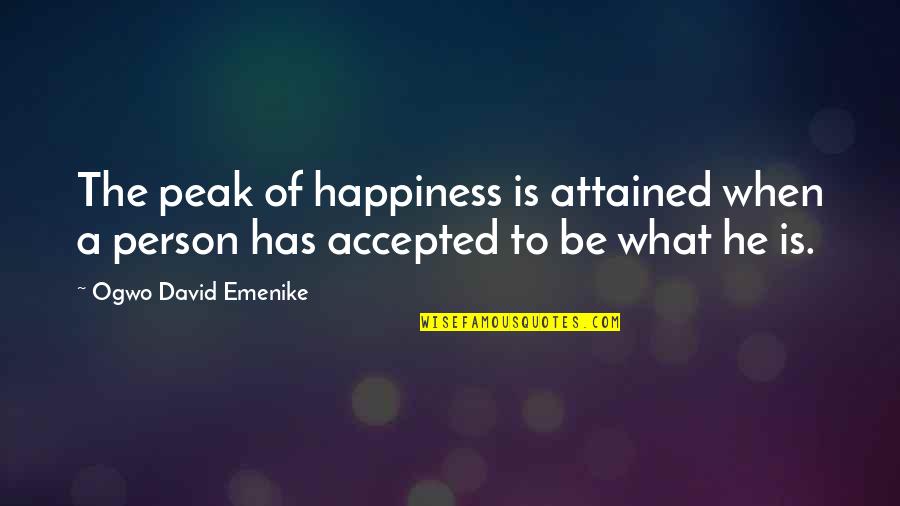 The peak of happiness is attained when a person has accepted to be what he is. —
Ogwo David Emenike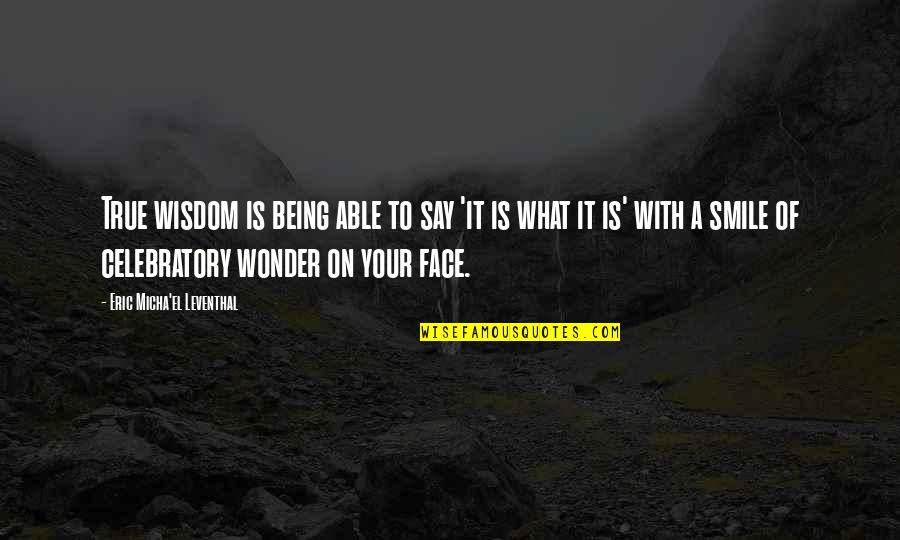 True wisdom is being able to say 'it is what it is' with a smile of celebratory wonder on your face. —
Eric Micha'el Leventhal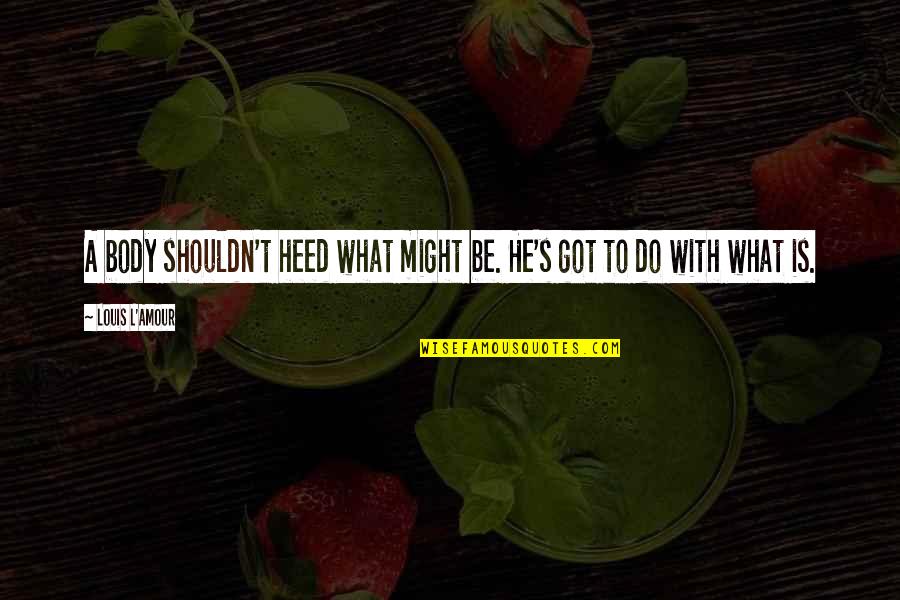 A body shouldn't heed what might be. He's got to do with what is. —
Louis L'Amour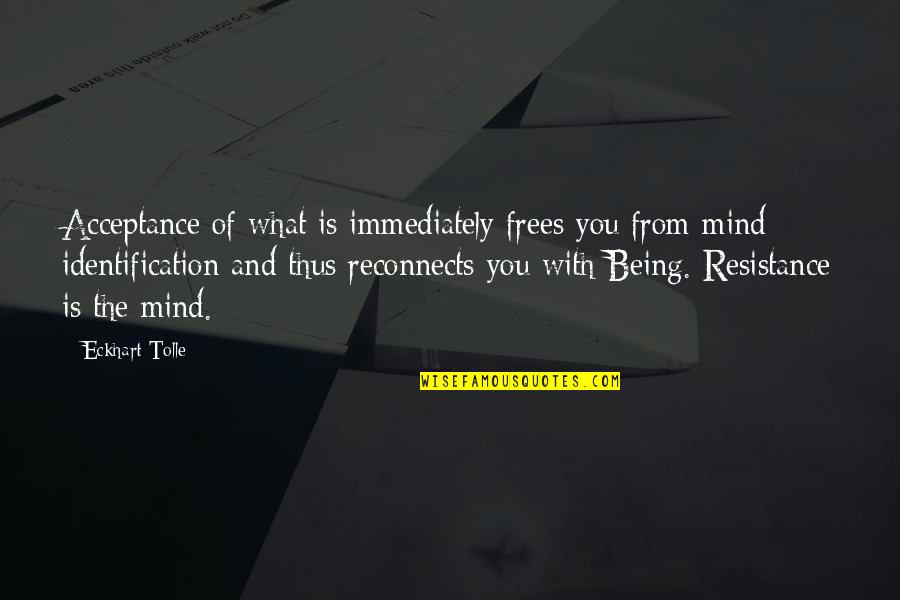 Acceptance of what is immediately frees you from mind identification and thus reconnects you with Being. Resistance is the mind. —
Eckhart Tolle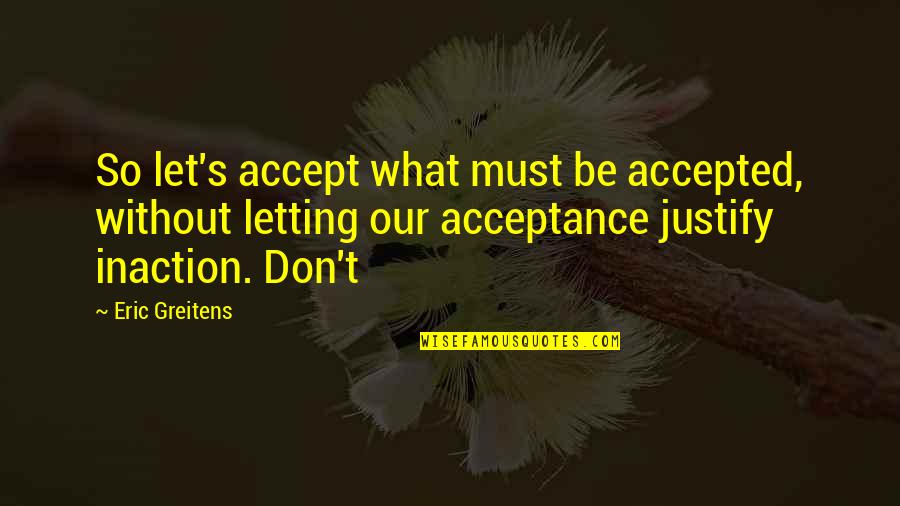 So let's accept what must be accepted, without letting our acceptance justify inaction. Don't —
Eric Greitens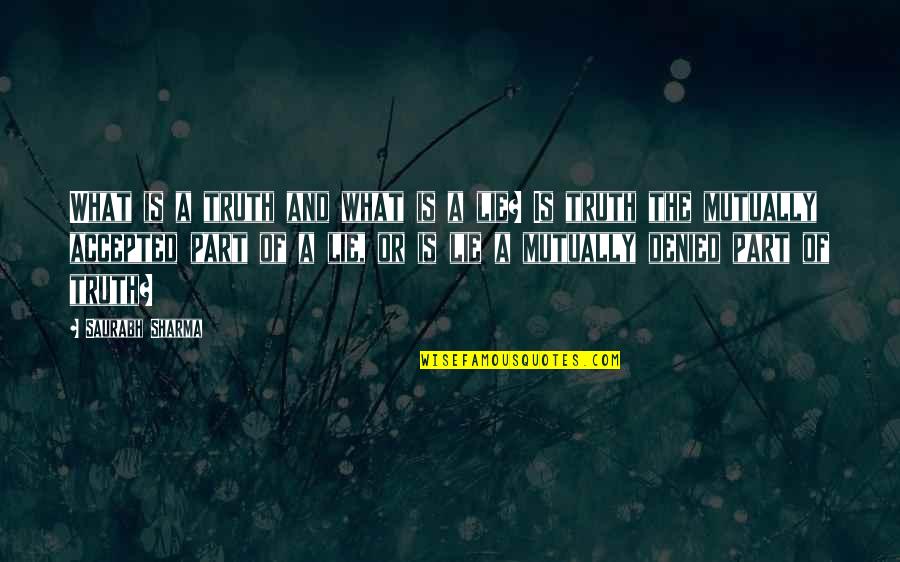 What is a truth and what is a lie? Is truth the mutually accepted part of a lie, or is lie a mutually denied part of truth? —
Saurabh Sharma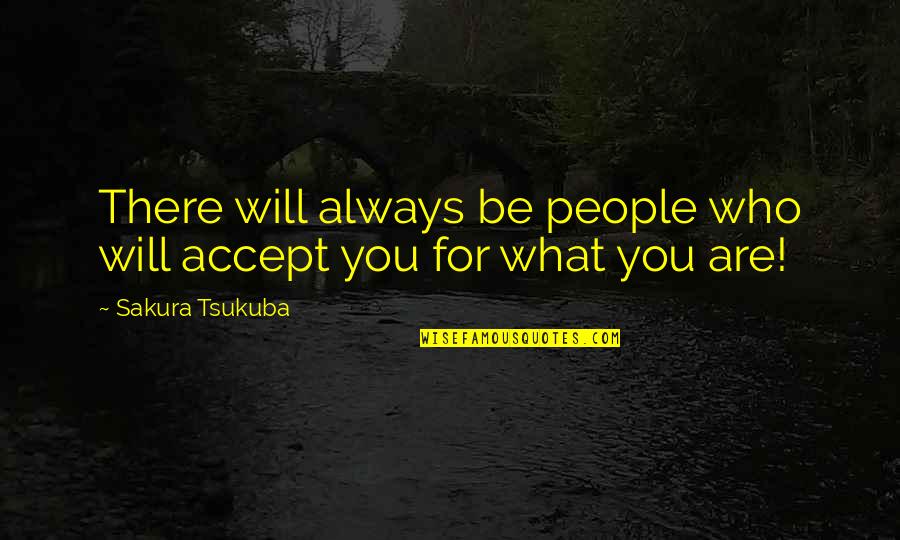 There will always be people who will accept you for what you are! —
Sakura Tsukuba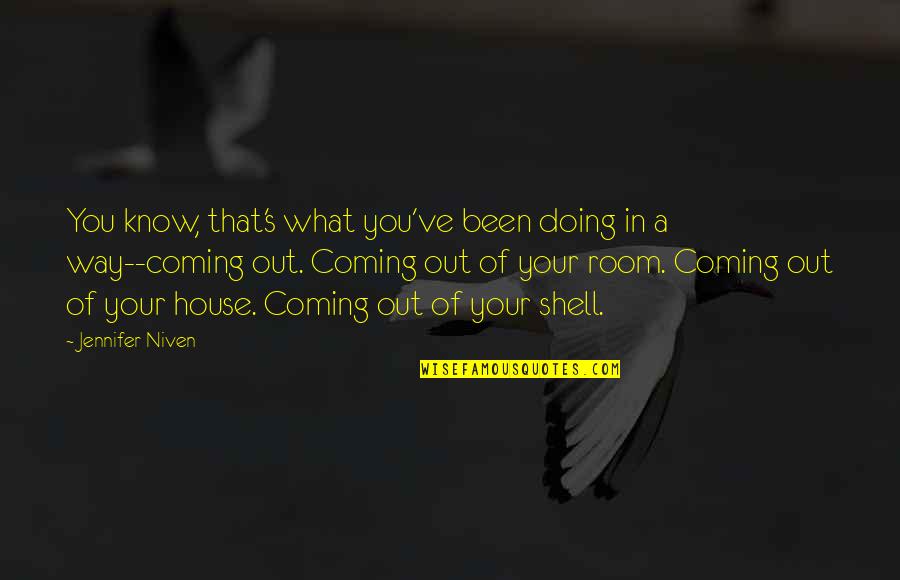 You know, that's what you've been doing in a way--coming out. Coming out of your room. Coming out of your house. Coming out of your shell. —
Jennifer Niven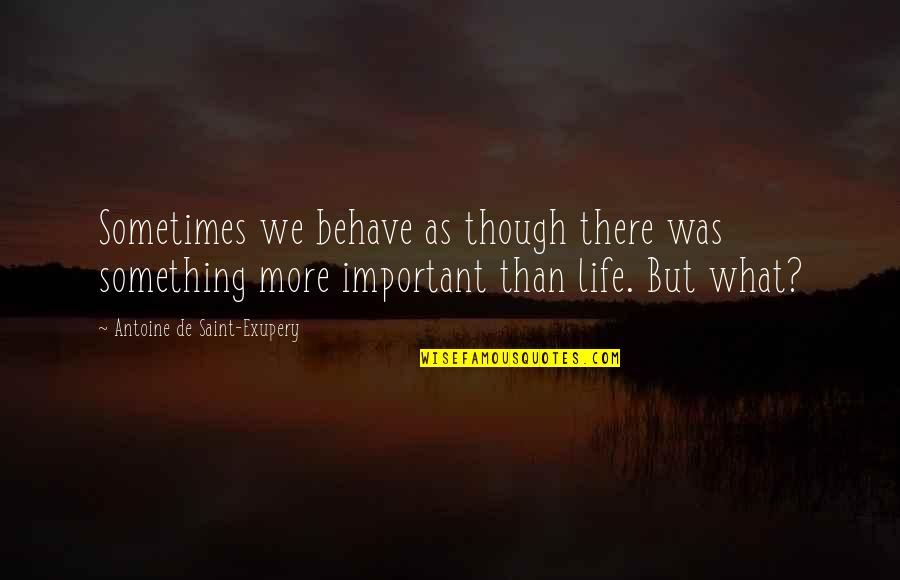 Sometimes we behave as though there was something more important than life. But what? —
Antoine De Saint-Exupery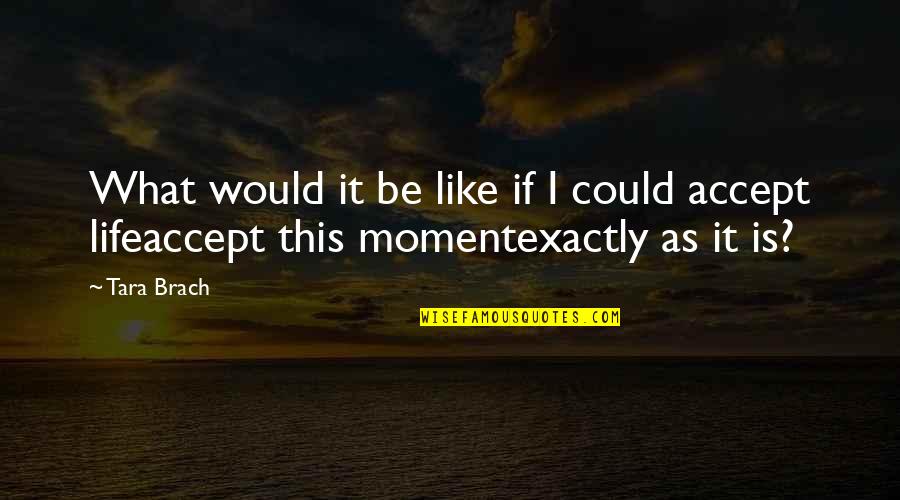 What would it be like if I could accept life
accept this moment
exactly as it is? —
Tara Brach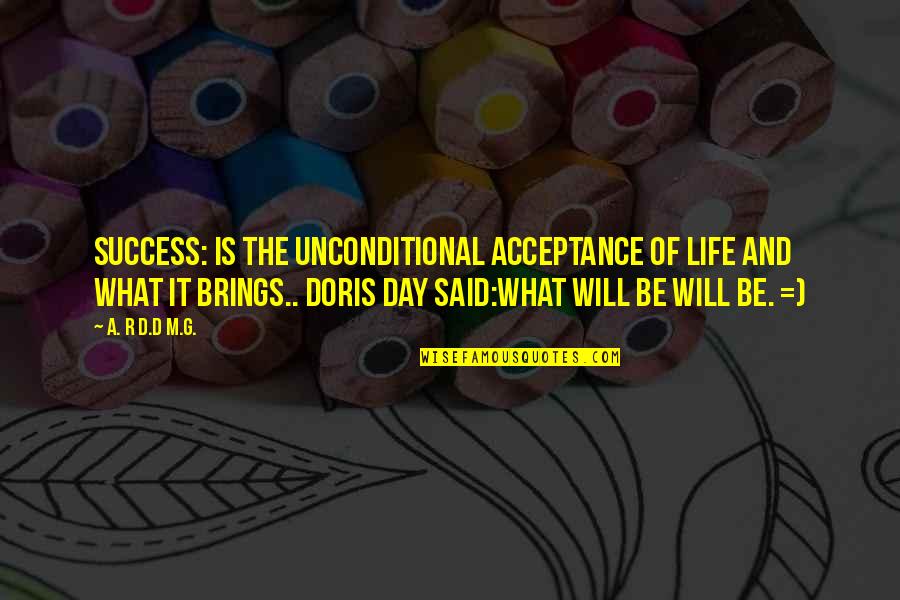 SUCCESS: IS THE UNCONDITIONAL ACCEPTANCE OF LIFE AND WHAT IT BRINGS.. Doris Day said:What will be will be. =) —
A. R D.D M.G.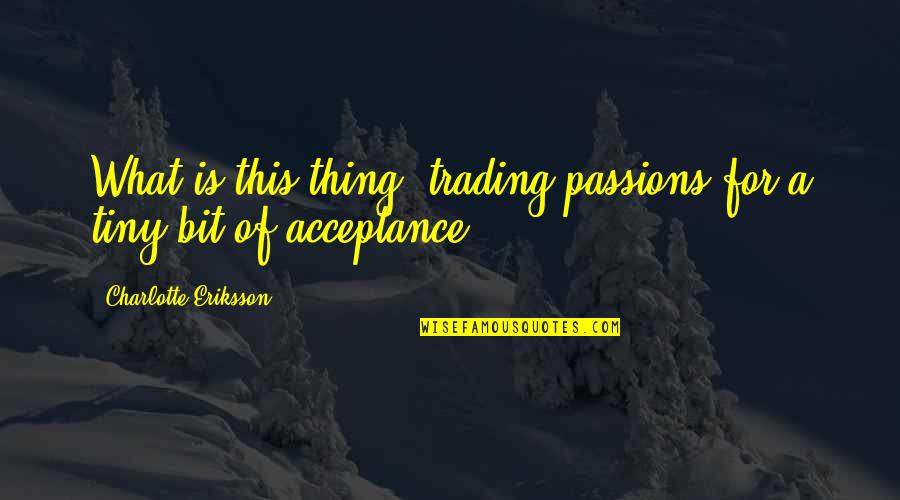 What is this thing? trading passions for a tiny bit of acceptance. —
Charlotte Eriksson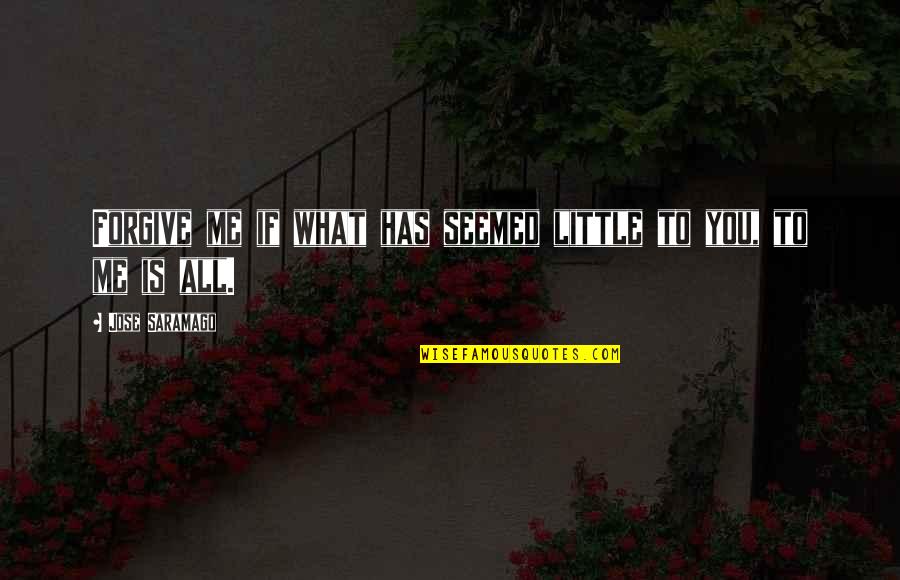 Forgive me if what has seemed little to you, to me is all. —
Jose Saramago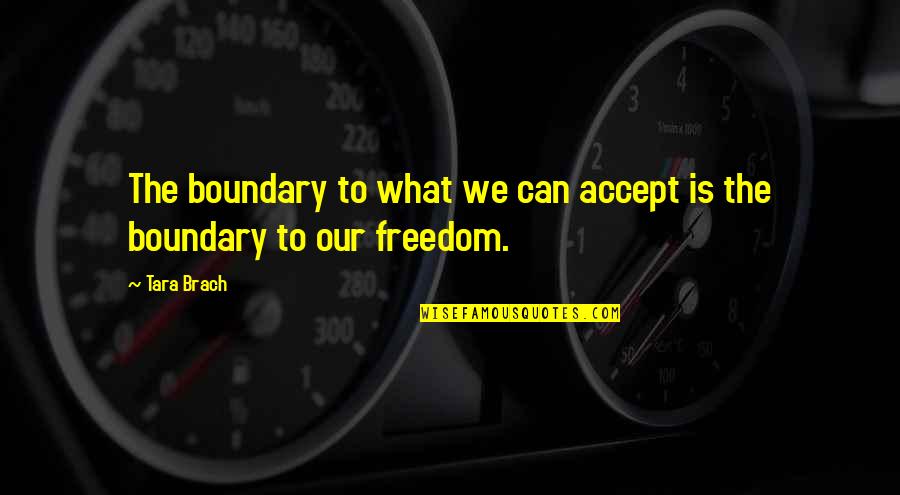 The boundary to what we can accept is the boundary to our freedom. —
Tara Brach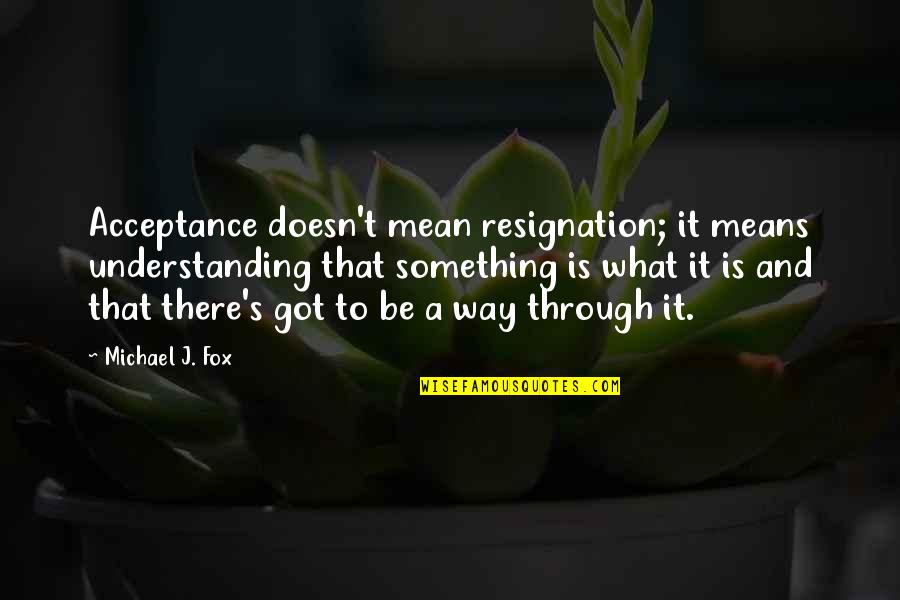 Acceptance doesn't mean resignation; it means understanding that something is what it is and that there's got to be a way through it. —
Michael J. Fox
Don't be too quick to accept every direction from friends. Watch closely what your hear before your apply. —
Israelmore Ayivor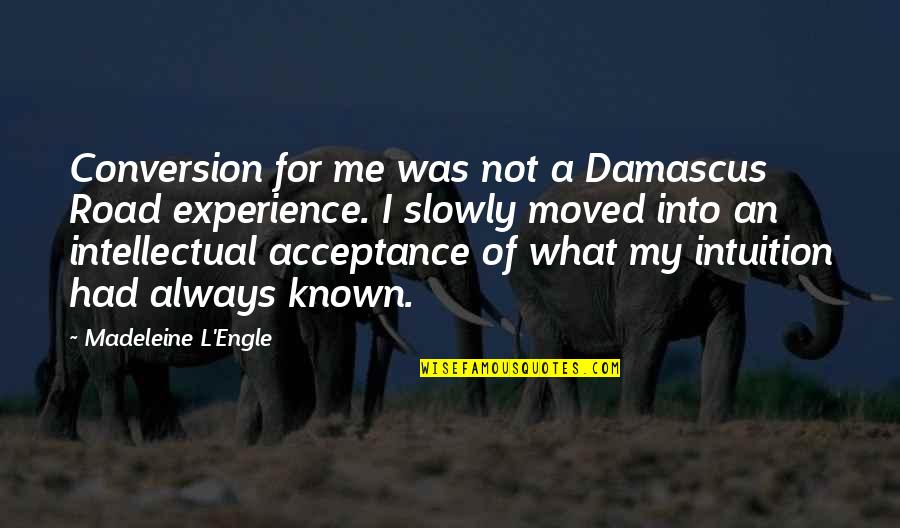 Conversion for me was not a Damascus Road experience. I slowly moved into an intellectual acceptance of what my intuition had always known. —
Madeleine L'Engle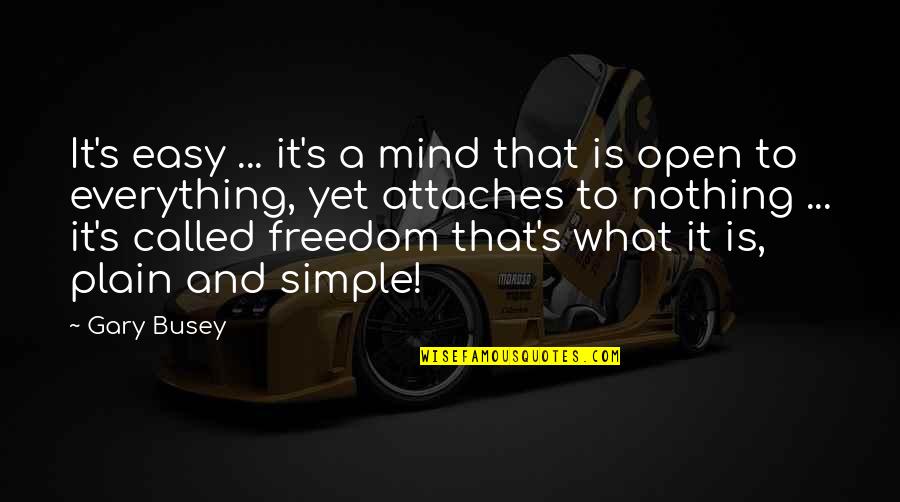 It's easy ... it's a mind that is open to everything, yet attaches to nothing ... it's called freedom that's what it is, plain and simple! —
Gary Busey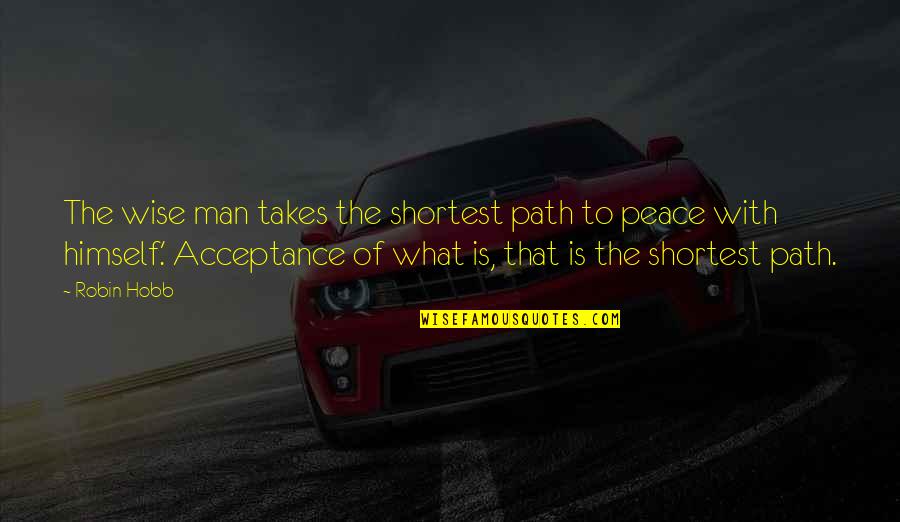 The wise man takes the shortest path to peace with himself.' Acceptance of what is, that is the shortest path. —
Robin Hobb