Mark Neumann Quotes
Top 5 wise famous quotes and sayings by Mark Neumann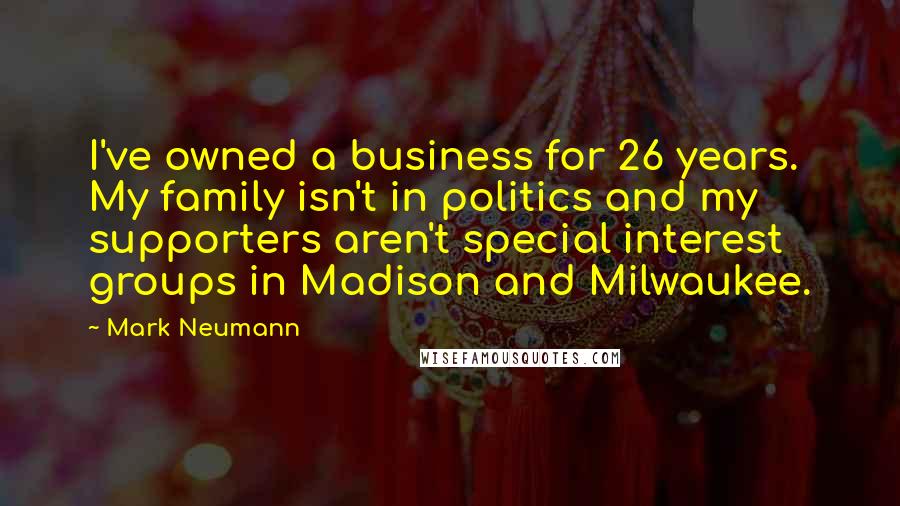 I've owned a business for 26 years. My family isn't in politics and my supporters aren't special interest groups in Madison and Milwaukee.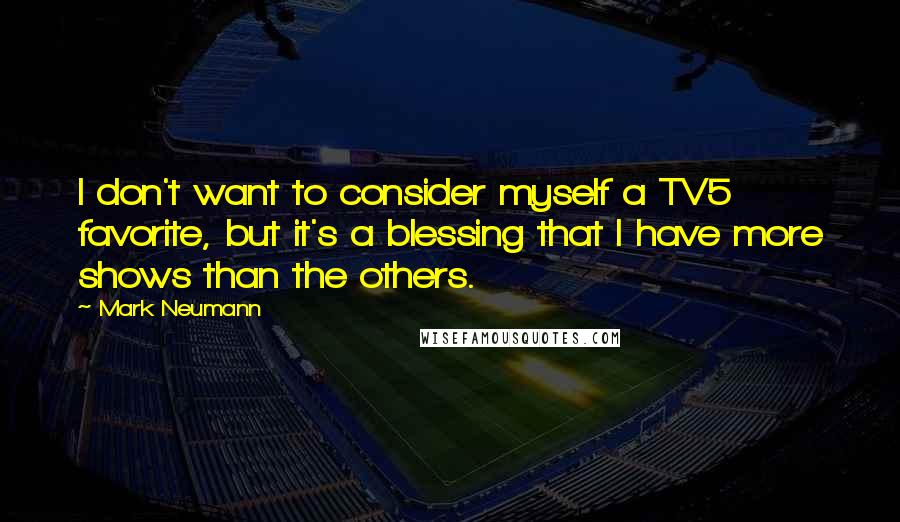 I don't want to consider myself a TV5 favorite, but it's a blessing that I have more shows than the others.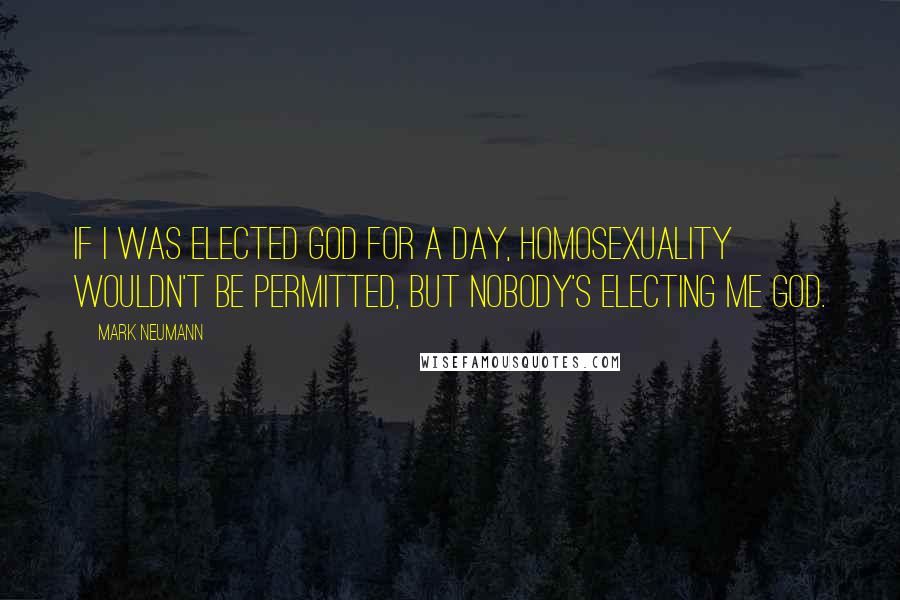 If I was elected God for a day, homosexuality wouldn't be permitted, but nobody's electing me God.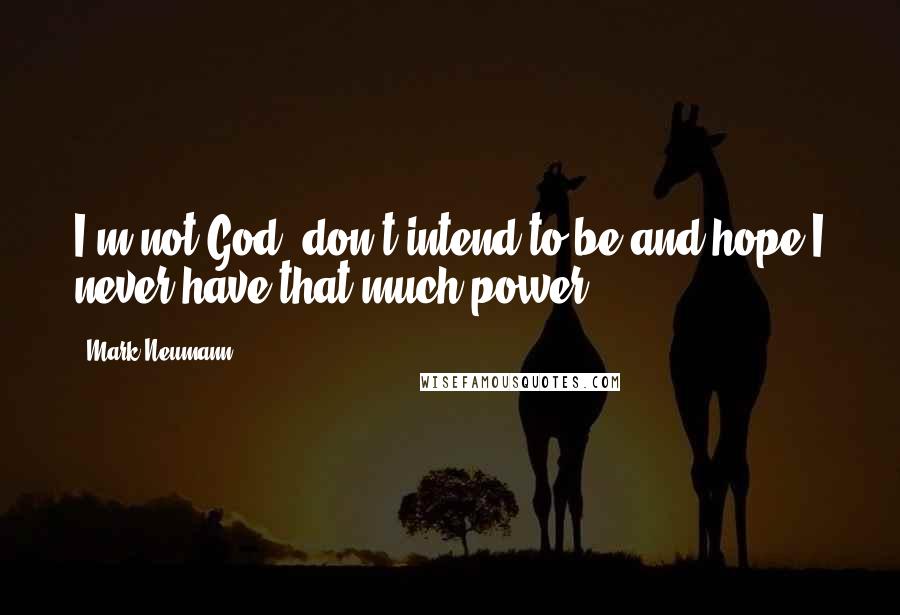 I'm not God, don't intend to be and hope I never have that much power.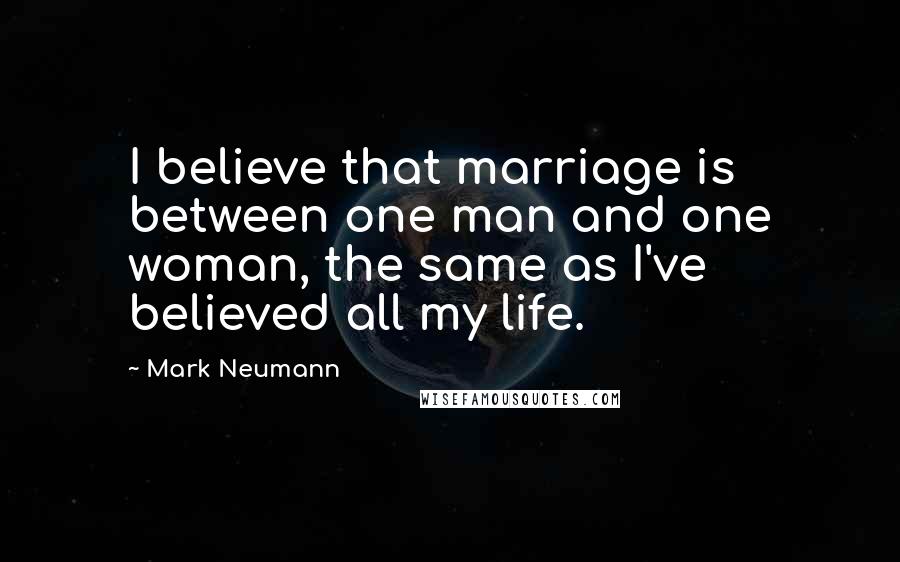 I believe that marriage is between one man and one woman, the same as I've believed all my life.