Intentions And Actions Quotes
Collection of top 44 famous quotes about Intentions And Actions
Intentions And Actions Quotes & Sayings
Happy to read and share the best inspirational Intentions And Actions quotes, sayings and quotations on Wise Famous Quotes.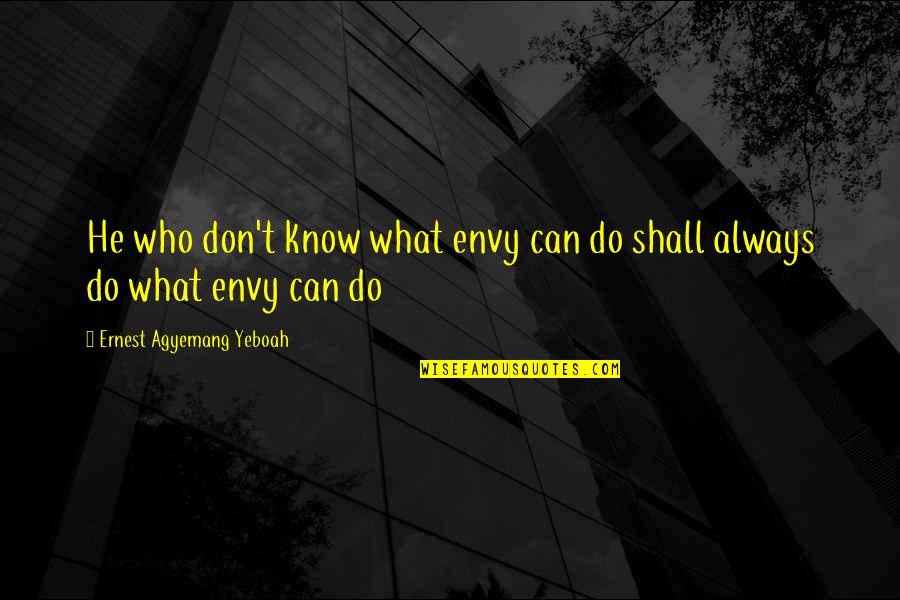 He who don't know what envy can do shall always do what envy can do
—
Ernest Agyemang Yeboah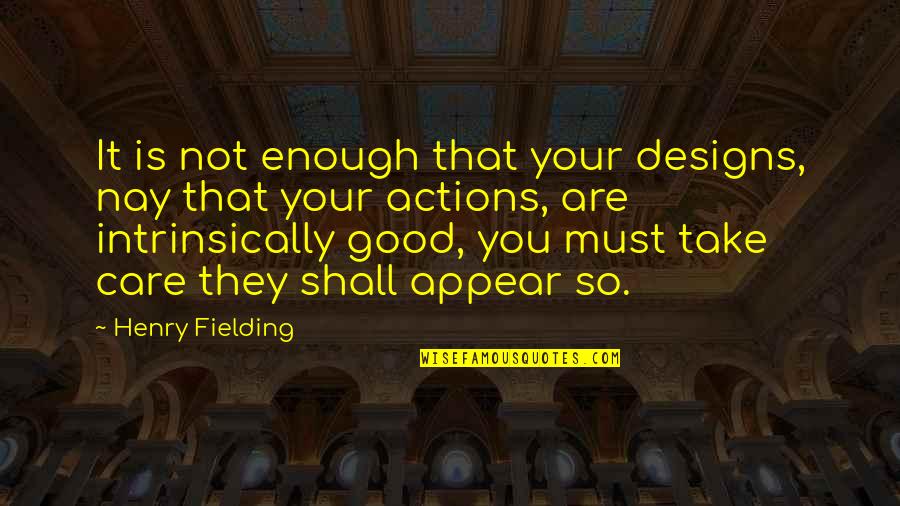 It is not enough that your designs, nay that your actions, are intrinsically good, you must take care they shall appear so.
—
Henry Fielding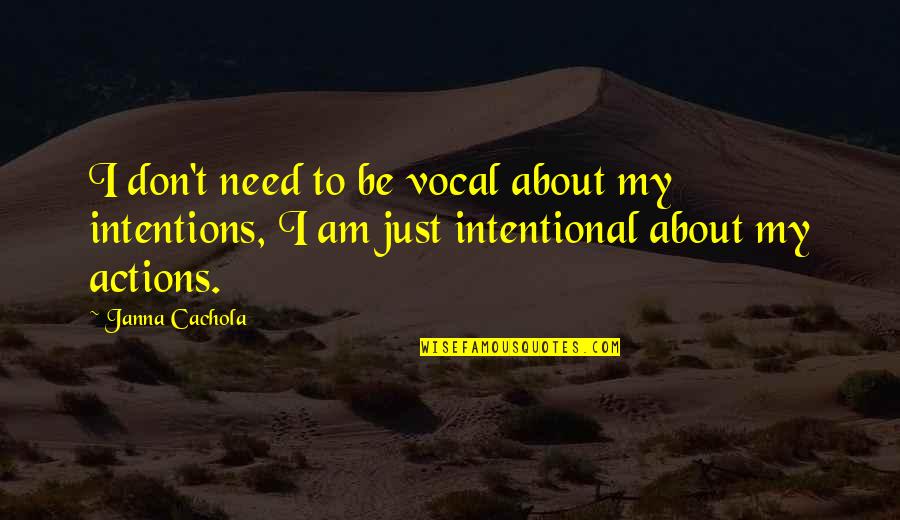 I don't need to be vocal about my intentions, I am just intentional about my actions.
—
Janna Cachola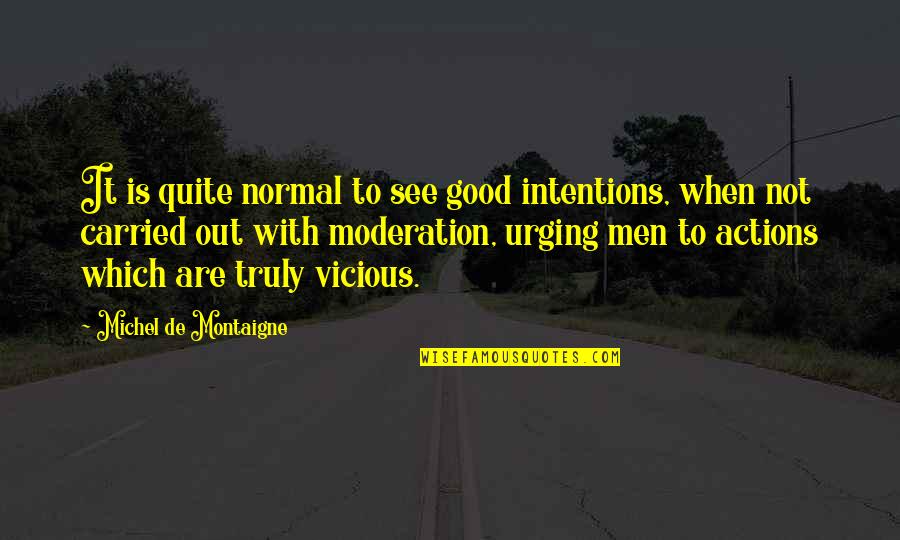 It is quite normal to see good intentions, when not carried out with moderation, urging men to actions which are truly vicious.
—
Michel De Montaigne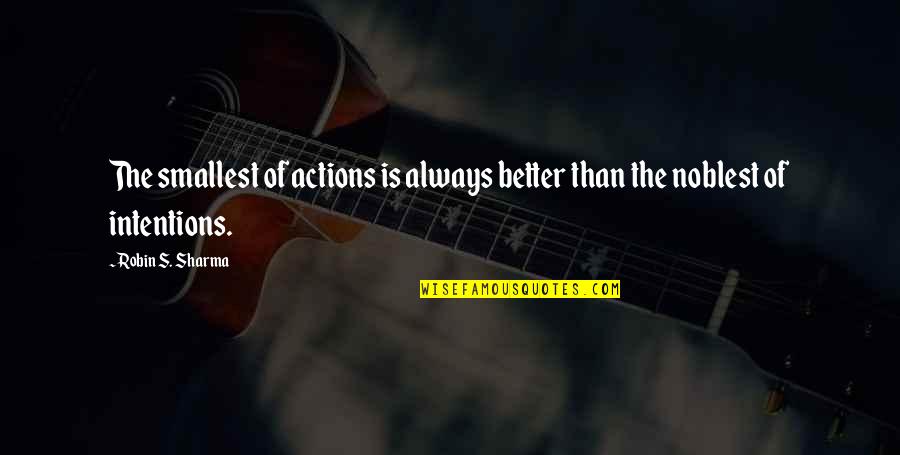 The smallest of actions is always better than the noblest of intentions.
—
Robin S. Sharma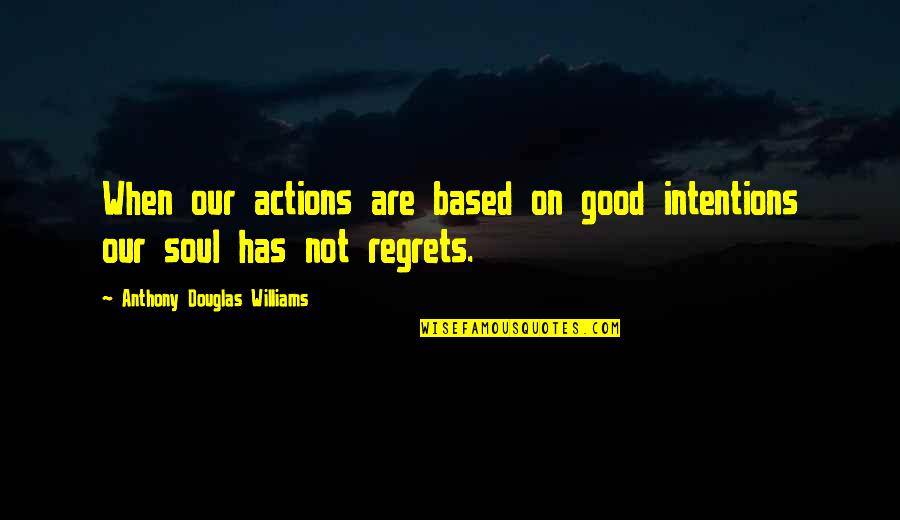 When our actions are based on good intentions our soul has not regrets.
—
Anthony Douglas Williams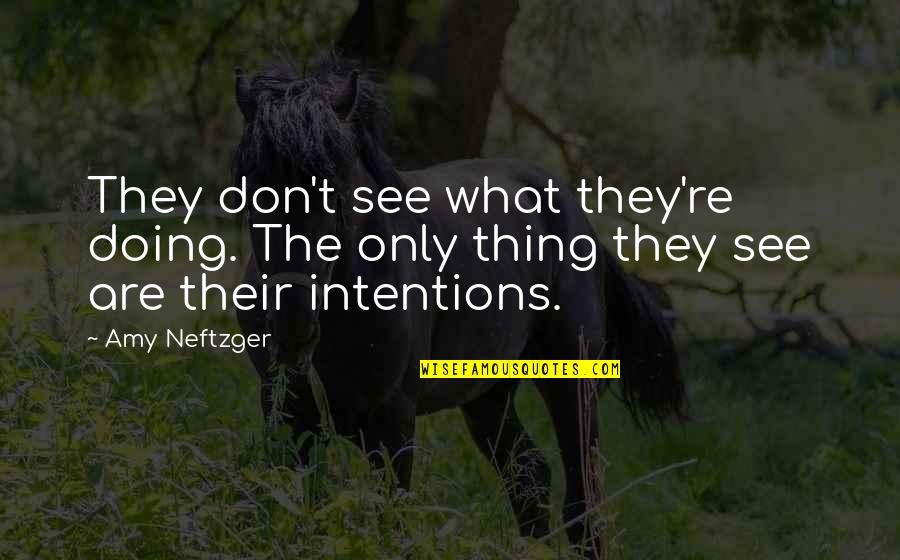 They don't see what they're doing. The only thing they see are their intentions.
—
Amy Neftzger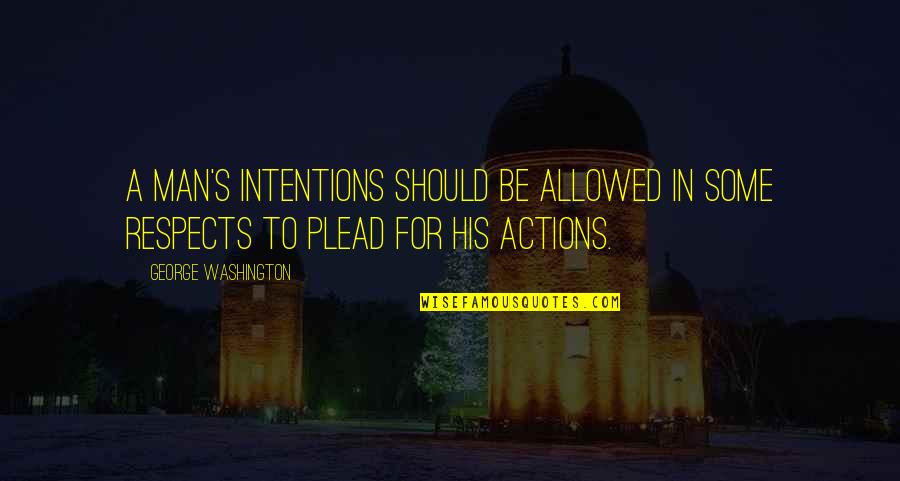 A man's intentions should be allowed in some respects to plead for his actions.
—
George Washington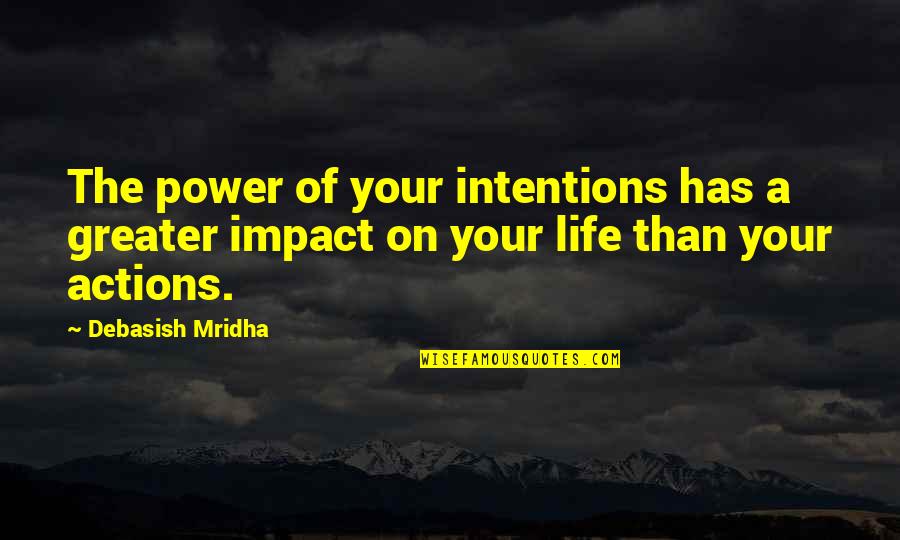 The power of your intentions has a greater impact on your life than your actions. —
Debasish Mridha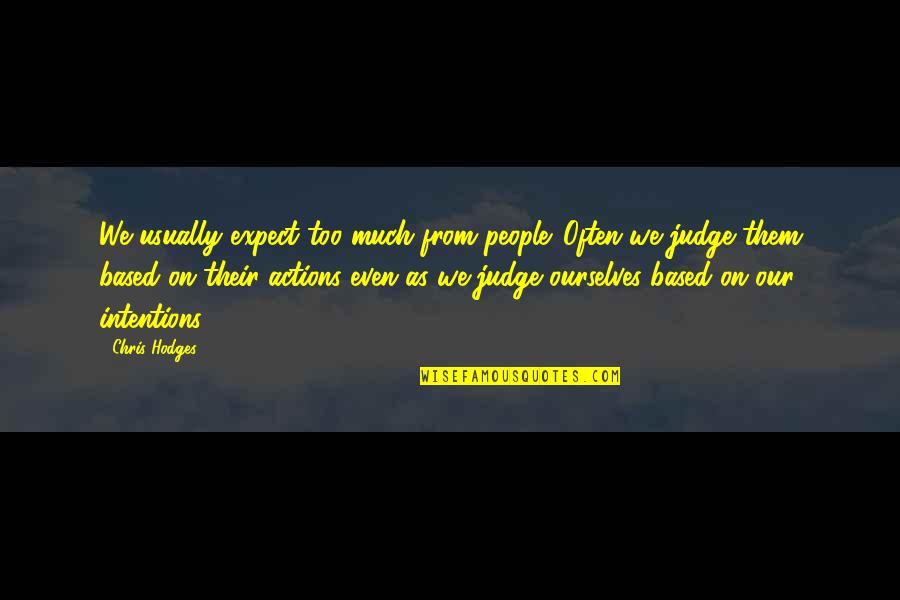 We usually expect too much from people. Often we judge them based on their actions even as we judge ourselves based on our intentions. —
Chris Hodges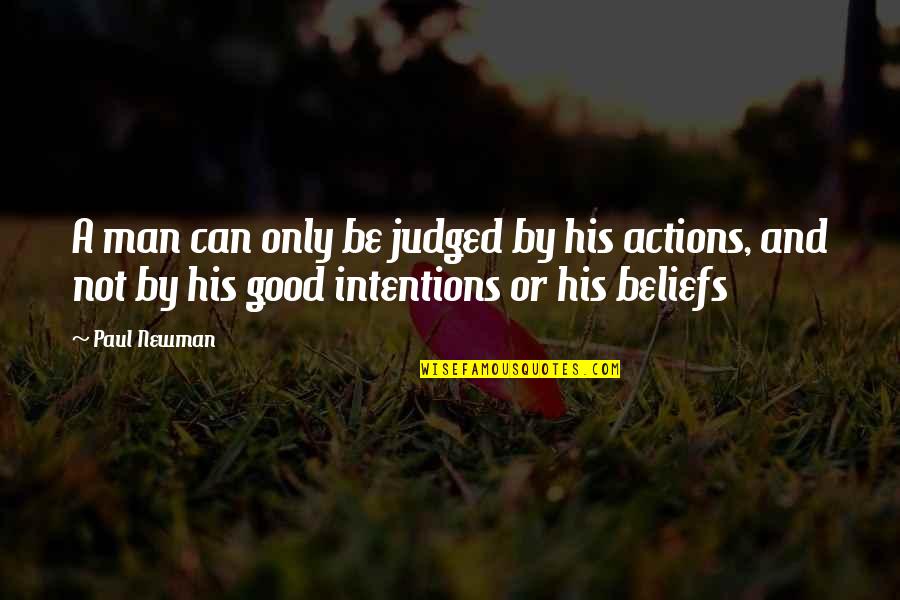 A man can only be judged by his actions, and not by his good intentions or his beliefs —
Paul Newman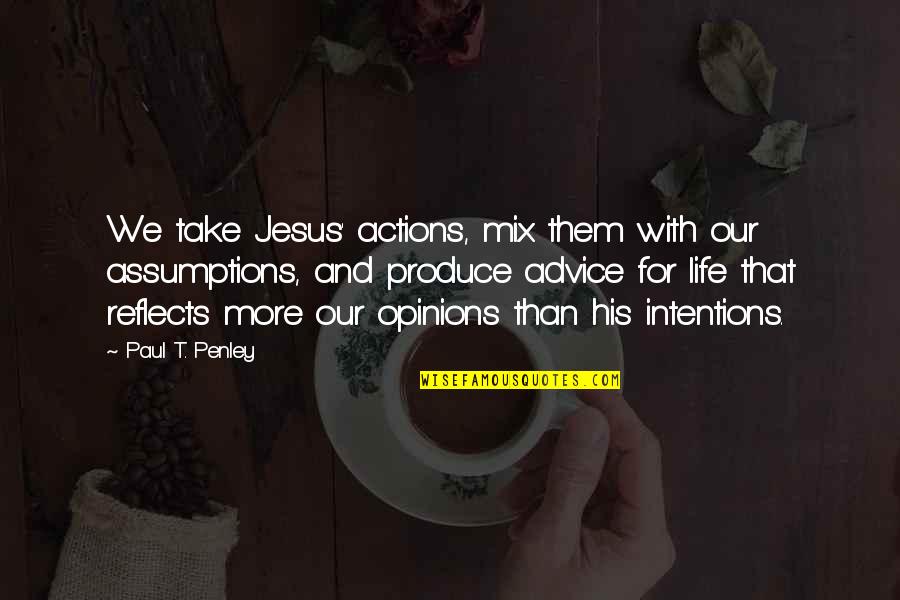 We take Jesus' actions, mix them with our assumptions, and produce advice for life that reflects more our opinions than his intentions. —
Paul T. Penley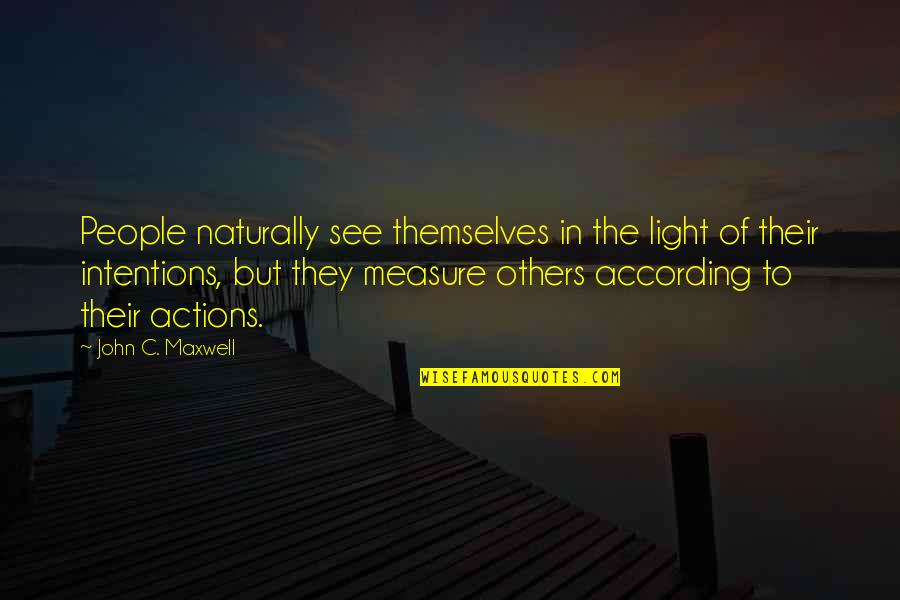 People naturally see themselves in the light of their intentions, but they measure others according to their actions. —
John C. Maxwell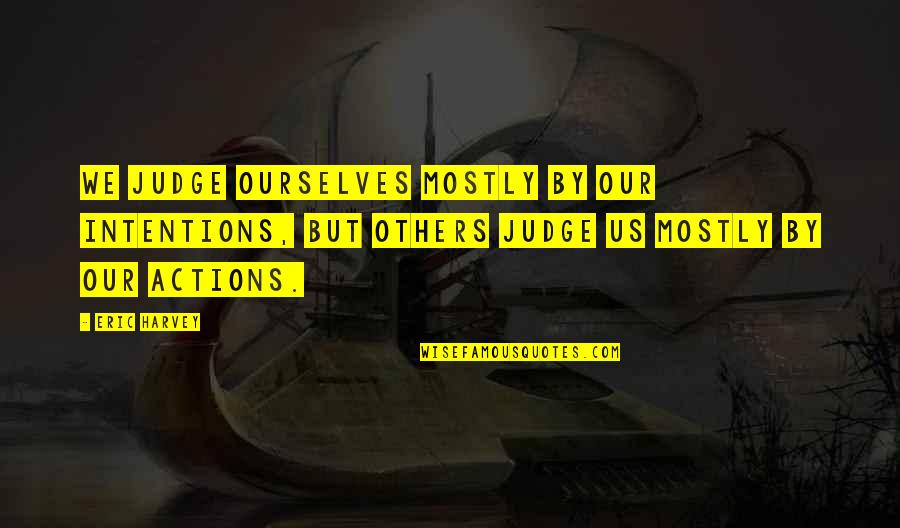 We judge ourselves mostly by our intentions, but others judge us mostly by our actions. —
Eric Harvey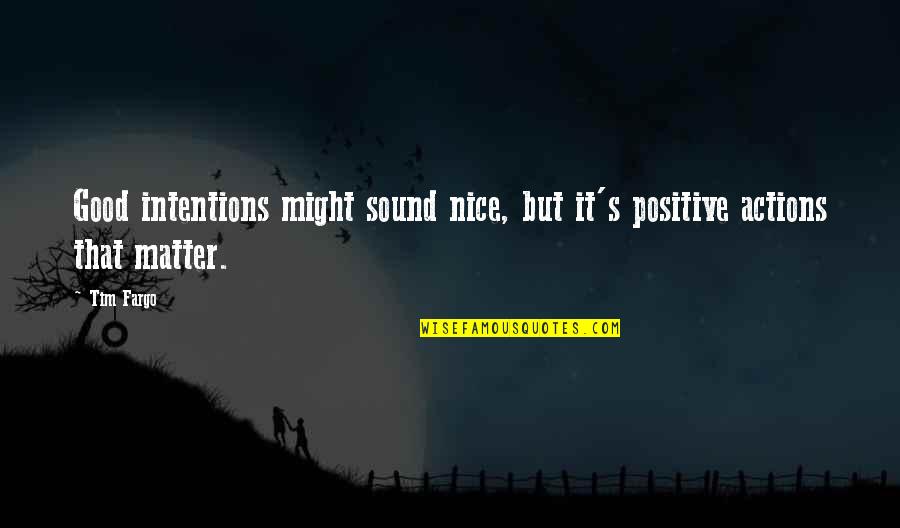 Good intentions might sound nice, but it's positive actions that matter. —
Tim Fargo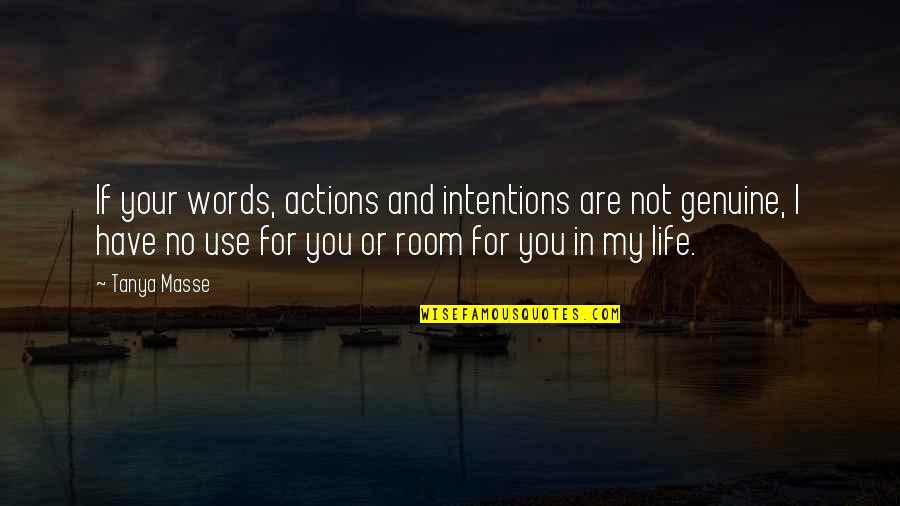 If your words, actions and intentions are not genuine, I have no use for you or room for you in my life. —
Tanya Masse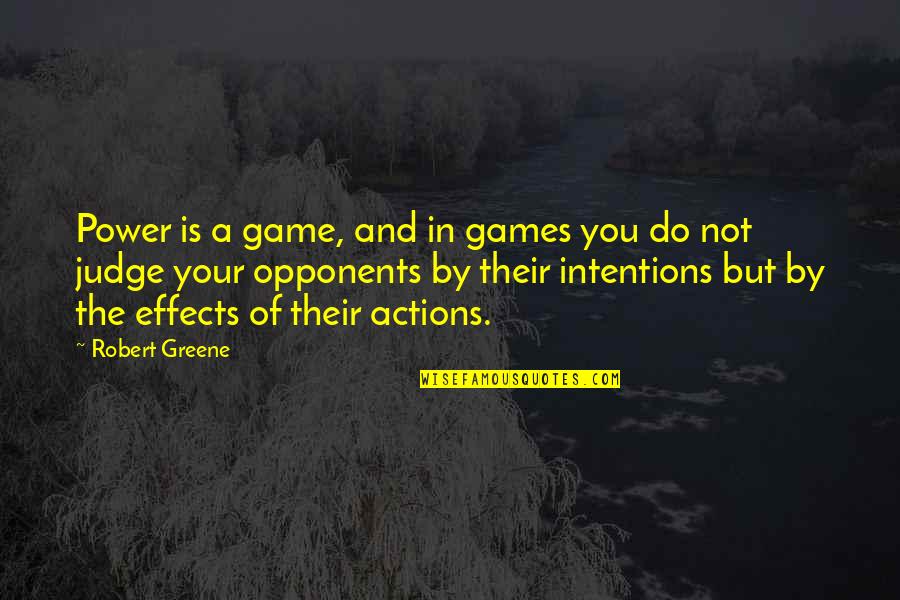 Power is a game, and in games you do not judge your opponents by their intentions but by the effects of their actions. —
Robert Greene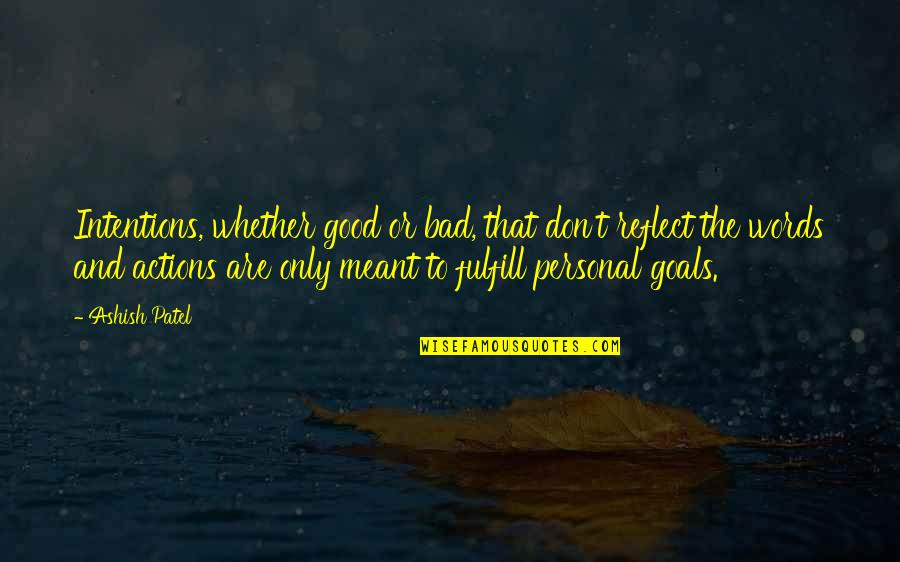 Intentions, whether good or bad, that don't reflect the words and actions are only meant to fulfill personal goals. —
Ashish Patel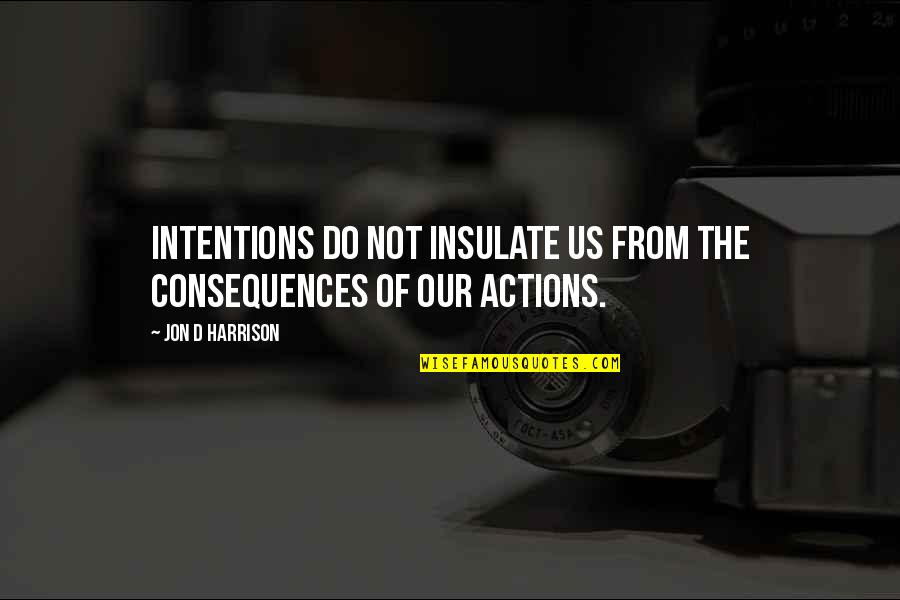 Intentions do not insulate us from the consequences of our actions. —
Jon D Harrison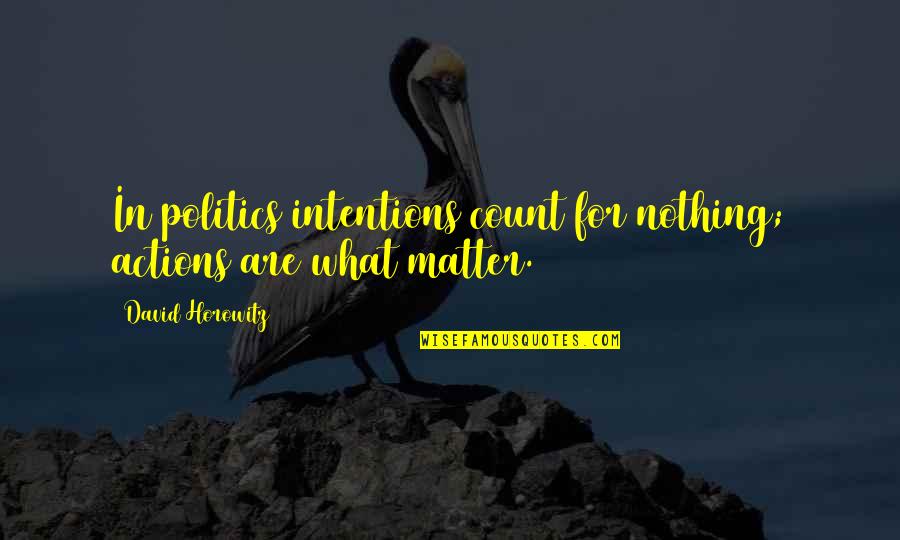 In politics intentions count for nothing; actions are what matter. —
David Horowitz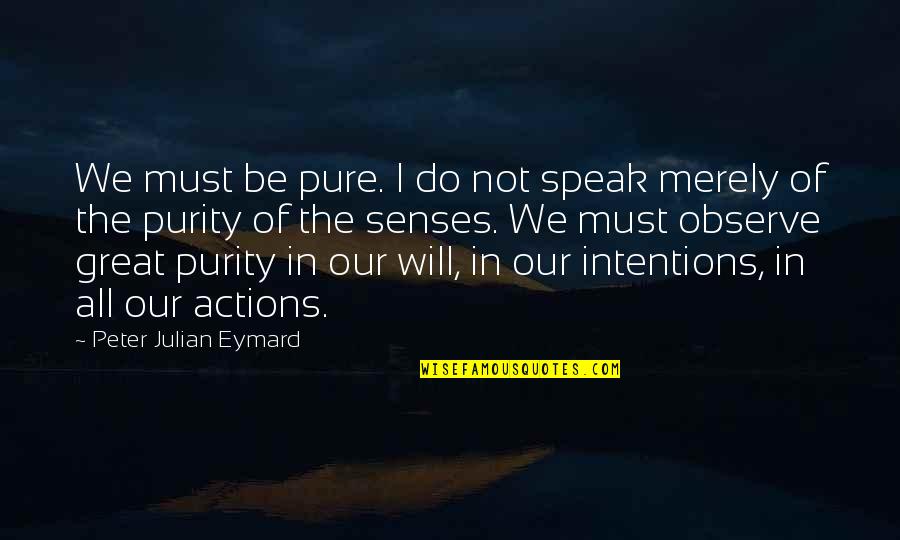 We must be pure. I do not speak merely of the purity of the senses. We must observe great purity in our will, in our intentions, in all our actions. —
Peter Julian Eymard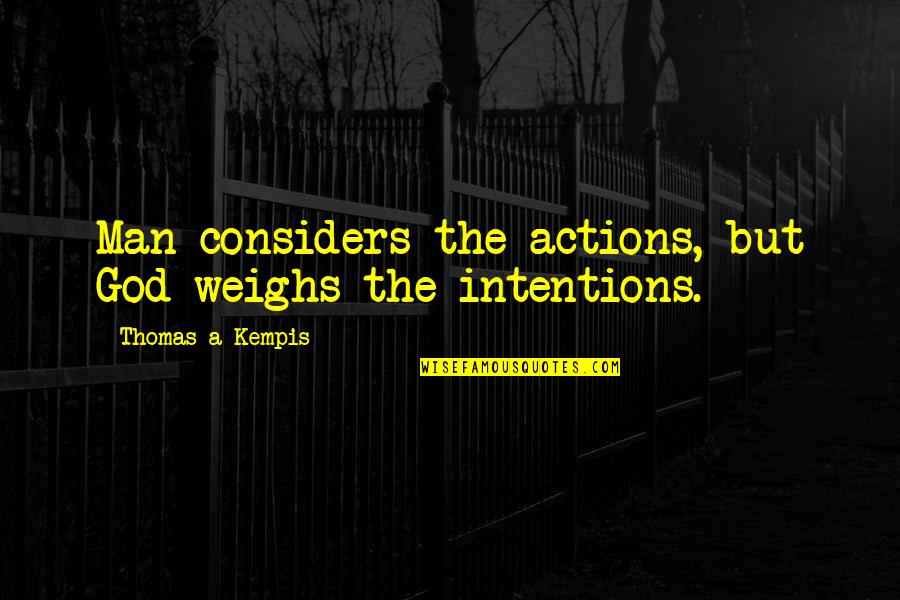 Man considers the actions, but God weighs the intentions. —
Thomas A Kempis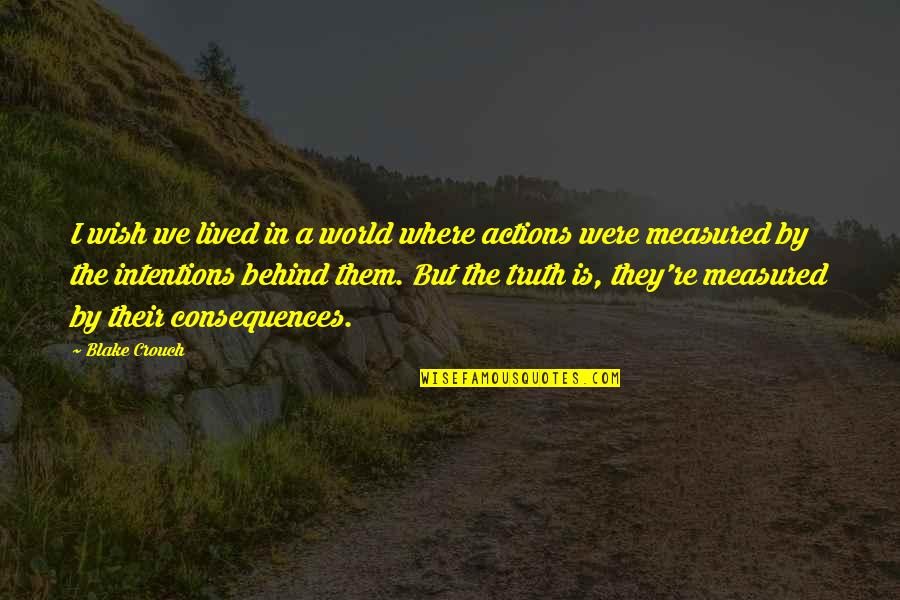 I wish we lived in a world where actions were measured by the intentions behind them. But the truth is, they're measured by their consequences. —
Blake Crouch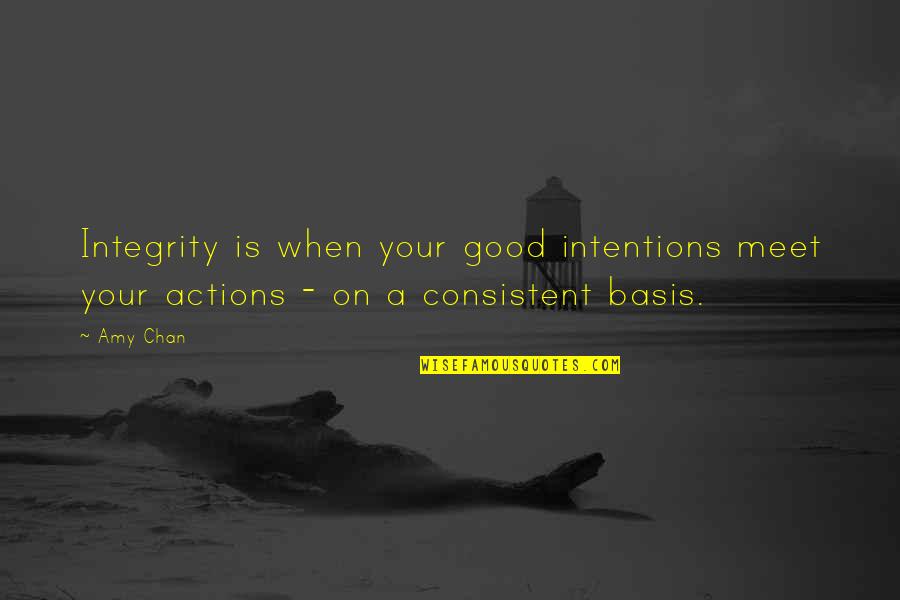 Integrity is when your good intentions meet your actions - on a consistent basis. —
Amy Chan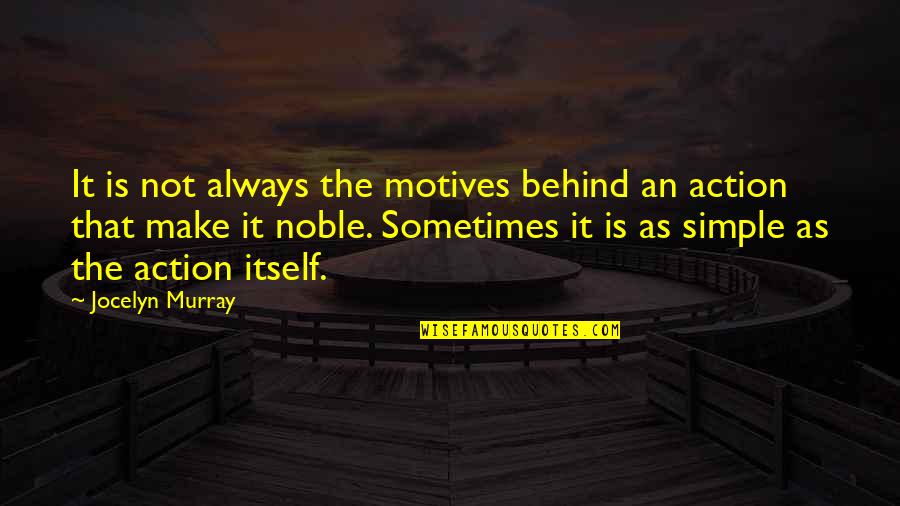 It is not always the motives behind an action that make it noble. Sometimes it is as simple as the action itself. —
Jocelyn Murray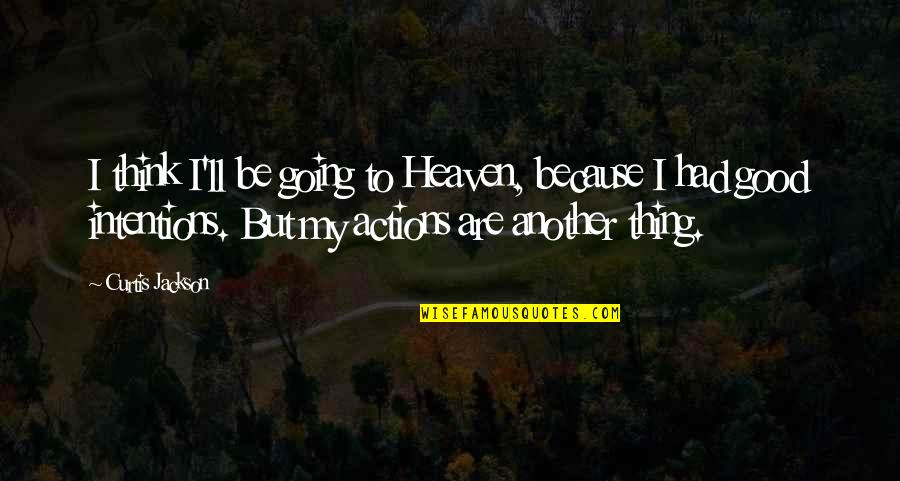 I think I'll be going to Heaven, because I had good intentions. But my actions are another thing. —
Curtis Jackson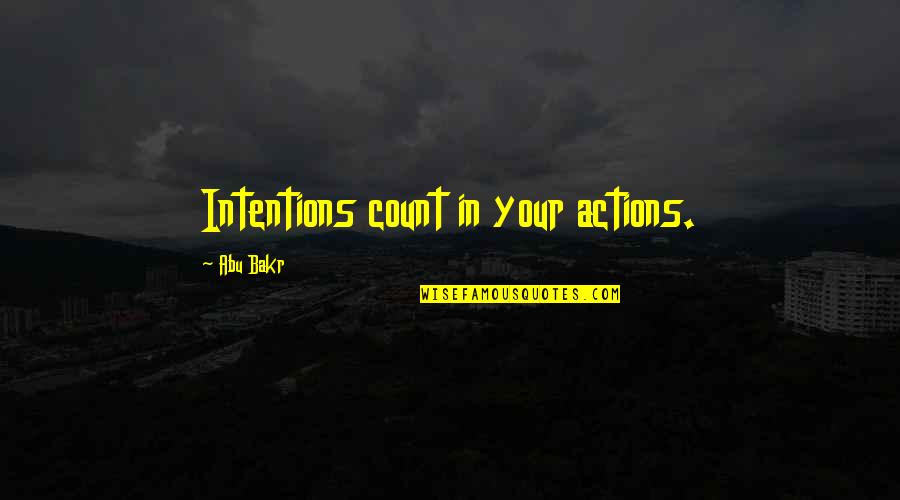 Intentions count in your actions. —
Abu Bakr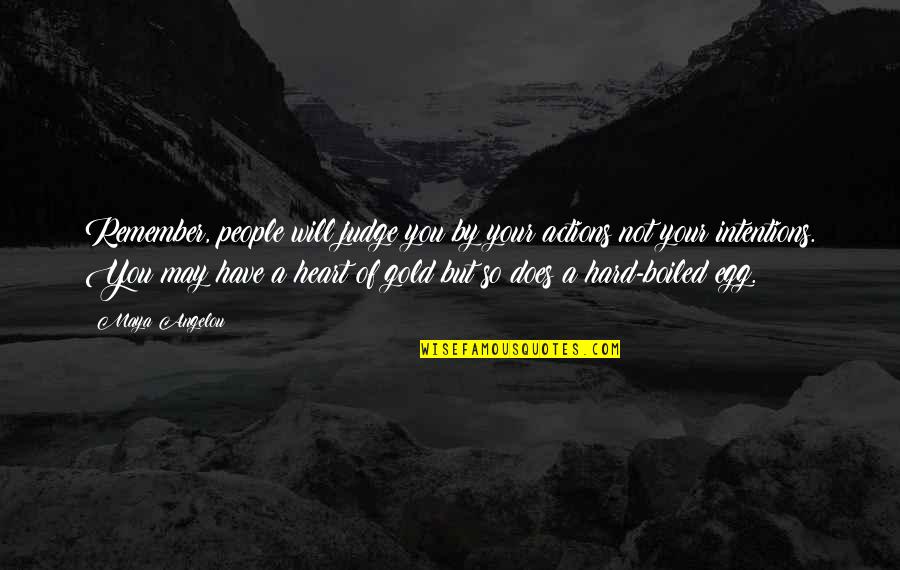 Remember, people will judge you by your actions not your intentions. You may have a heart of gold but so does a hard-boiled egg. —
Maya Angelou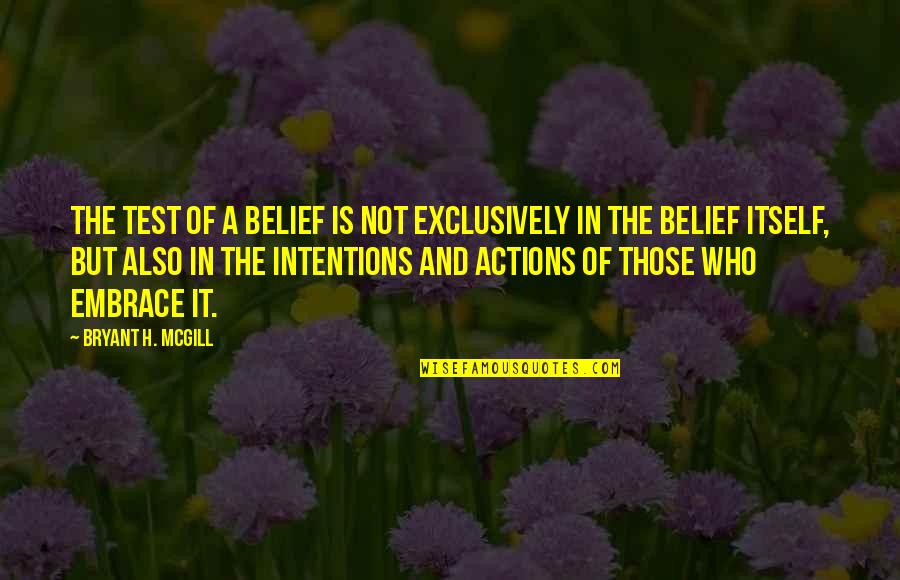 The test of a belief is not exclusively in the belief itself, but also in the
intentions and actions
of those who embrace it. —
Bryant H. McGill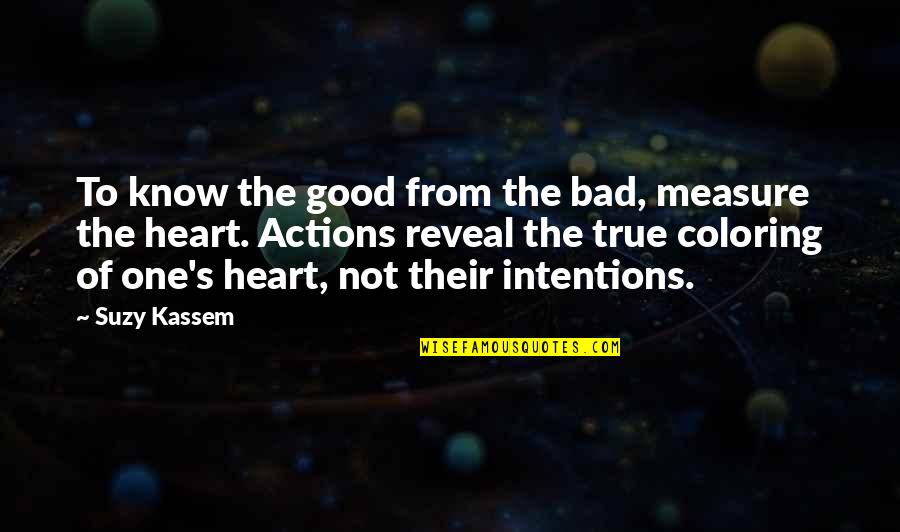 To know the good from the bad, measure the heart. Actions reveal the true coloring of one's heart, not their intentions. —
Suzy Kassem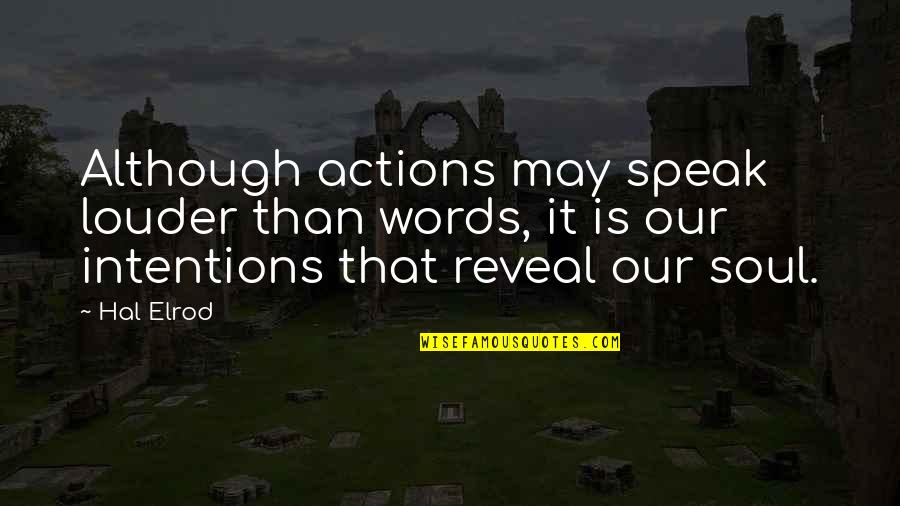 Although actions may speak louder than words, it is our intentions that reveal our soul. —
Hal Elrod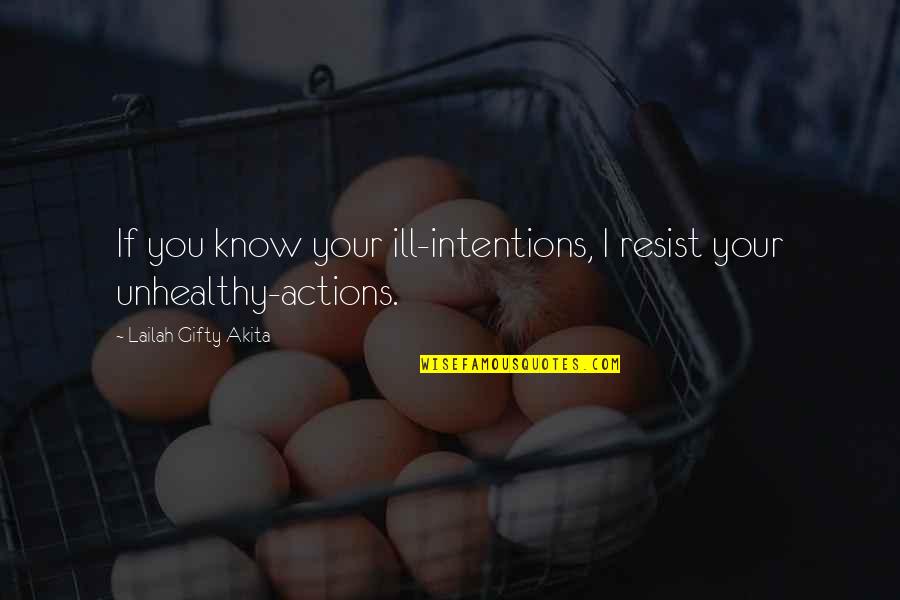 If you know your ill-intentions, I resist your unhealthy-actions. —
Lailah Gifty Akita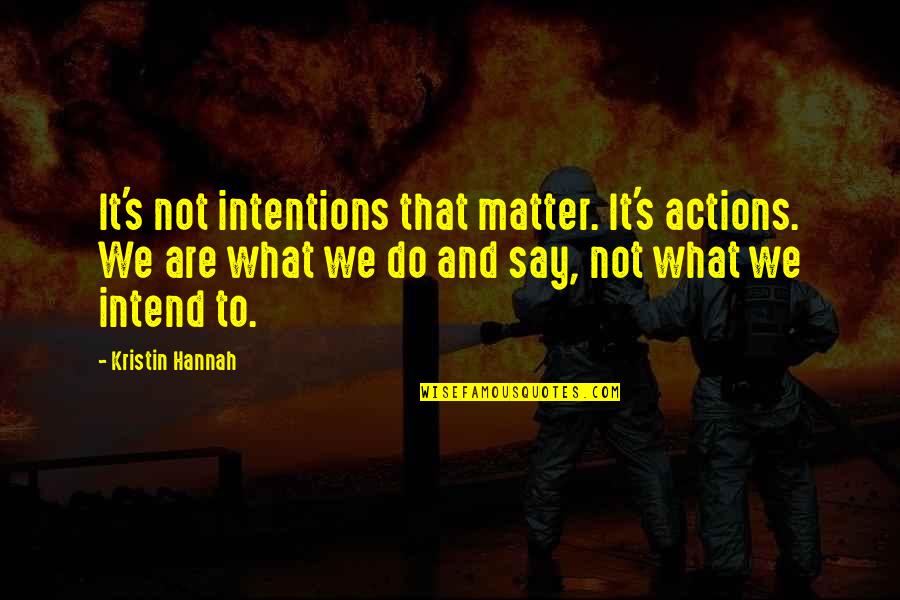 It's not intentions that matter. It's actions. We are what we do and say, not what we intend to. —
Kristin Hannah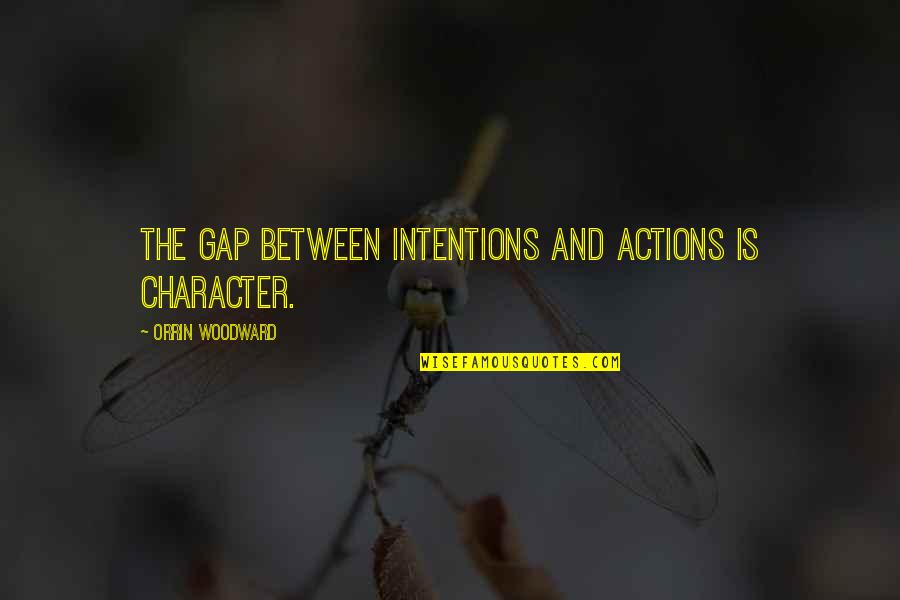 The gap between
intentions and actions
is character. —
Orrin Woodward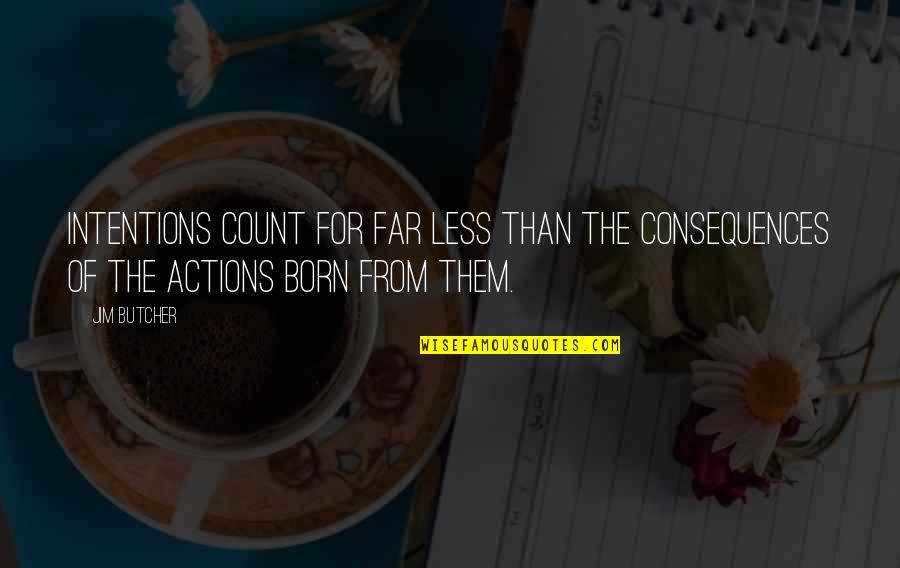 Intentions count for far less than the consequences of the actions born from them. —
Jim Butcher
Integrity is a life where your beliefs and intentions are aligned with your words and actions. —
Stephen Lovegrove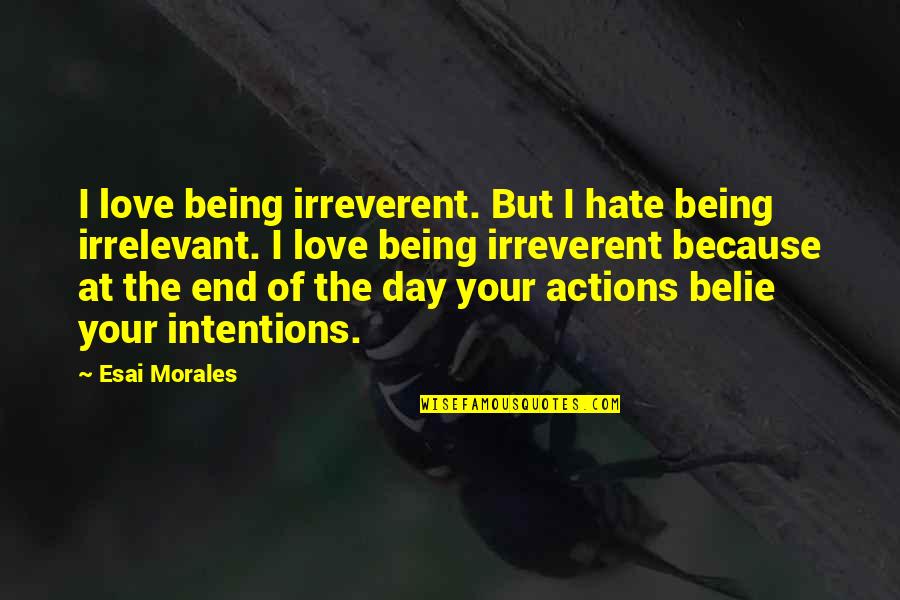 I love being irreverent. But I hate being irrelevant. I love being irreverent because at the end of the day your actions belie your intentions. —
Esai Morales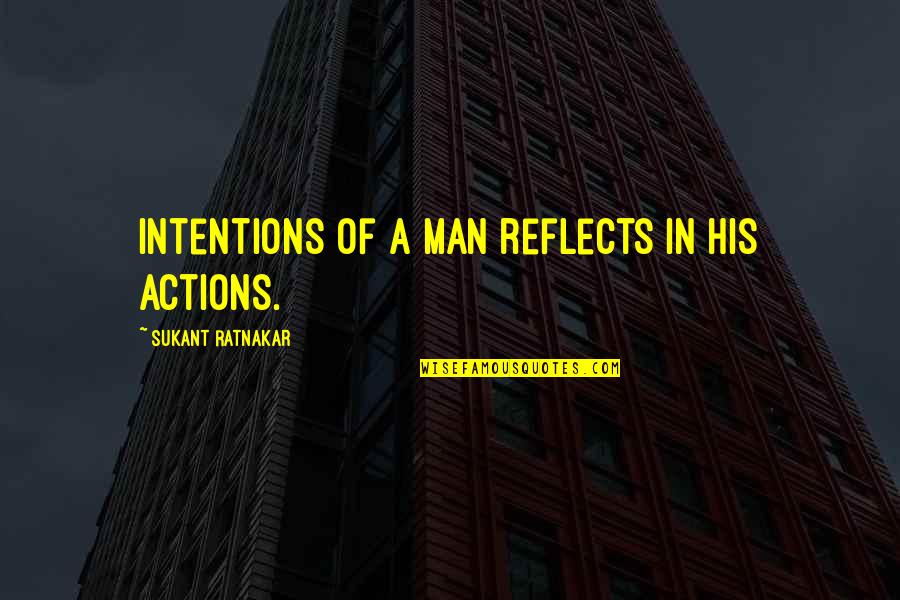 Intentions of a man reflects in his actions. —
Sukant Ratnakar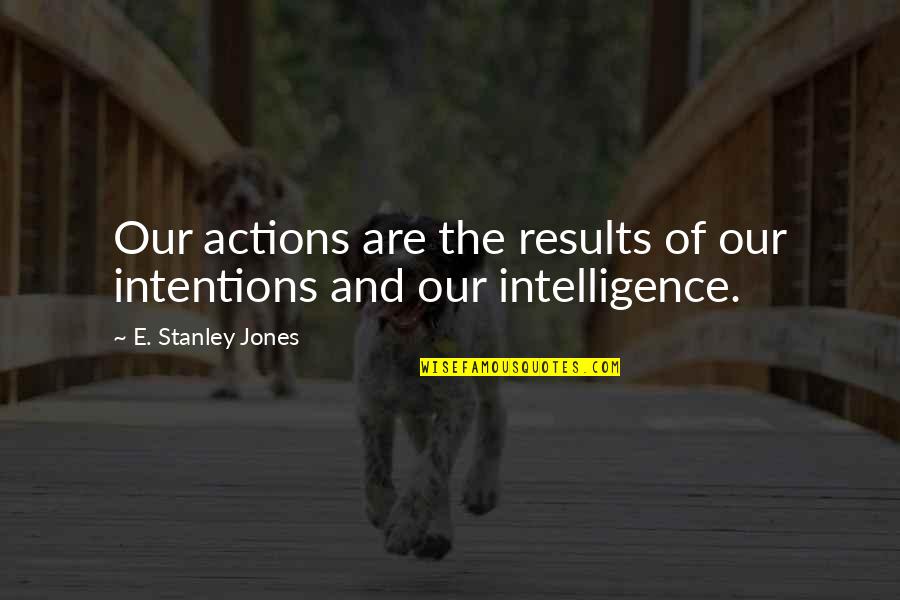 Our actions are the results of our intentions and our intelligence. —
E. Stanley Jones