Heather Nova Quotes
Top 12 wise famous quotes and sayings by Heather Nova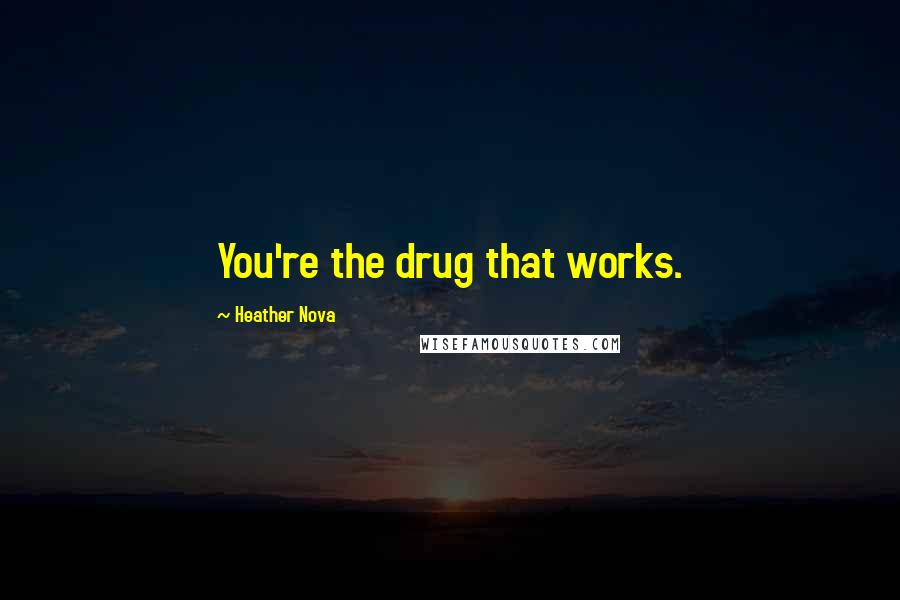 You're the drug that works.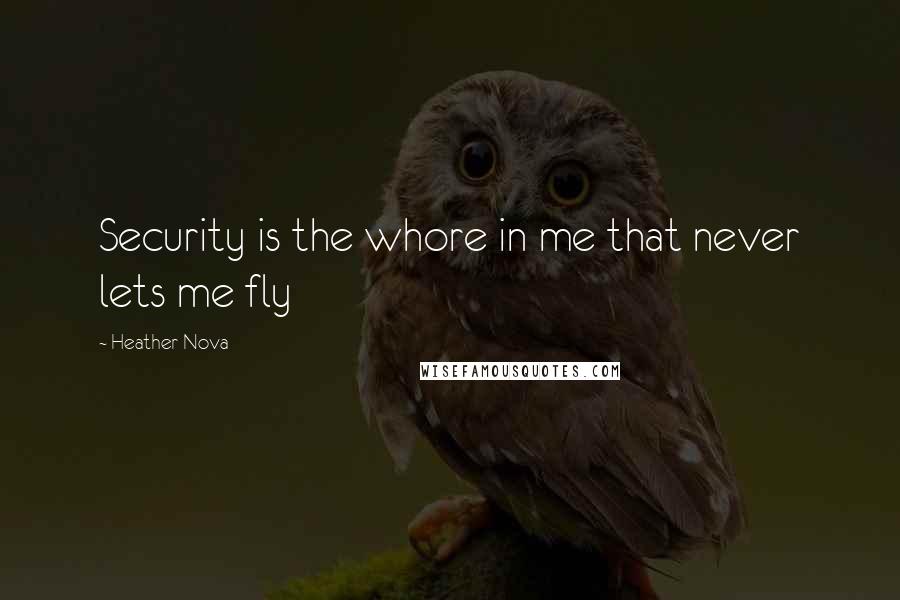 Security is the whore in me that never lets me fly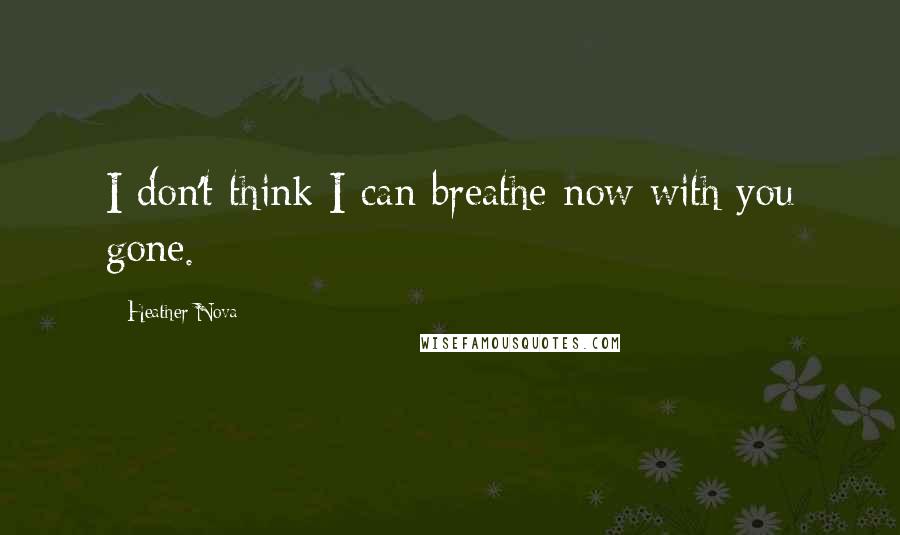 I don't think I can breathe now with you gone.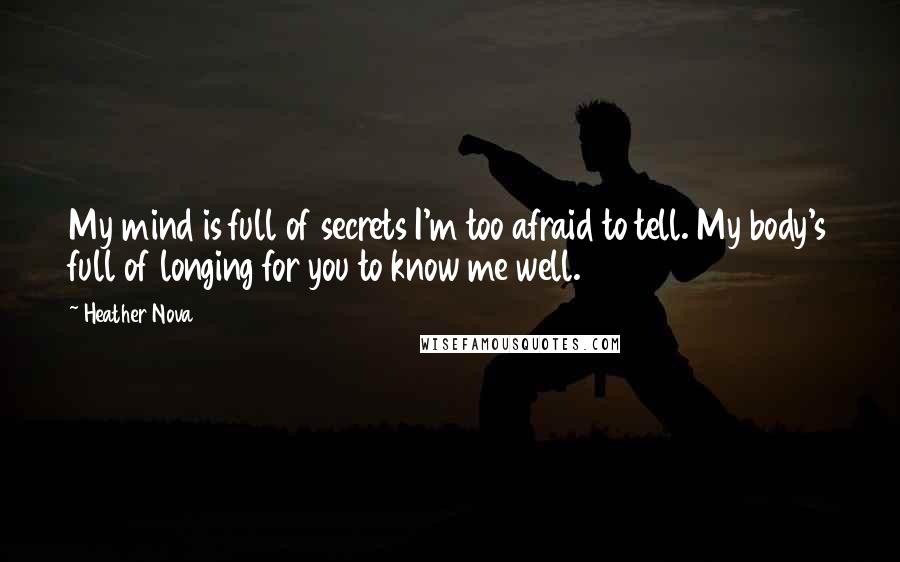 My mind is full of secrets I'm too afraid to tell. My body's full of longing for you to know me well.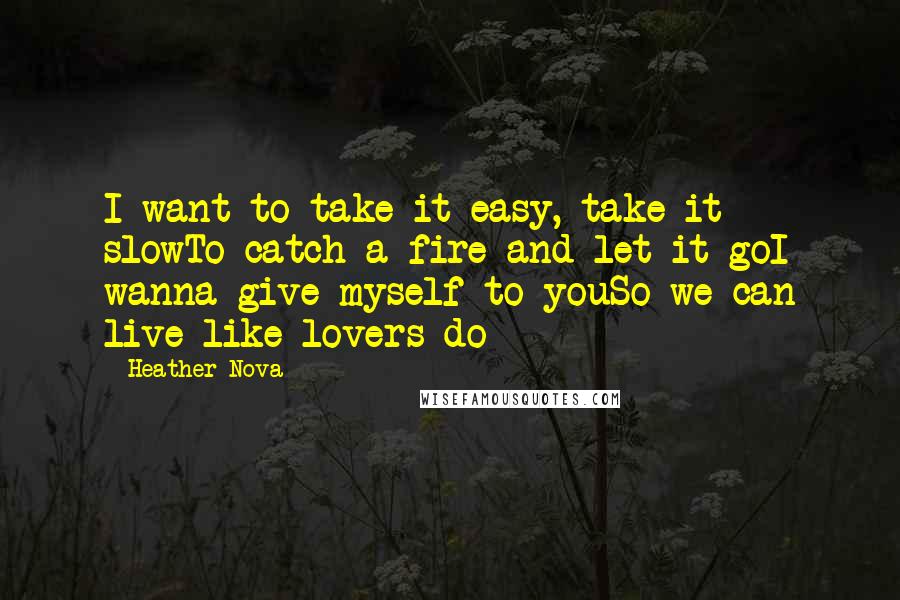 I want to take it easy, take it slow
To catch a fire and let it go
I wanna give myself to you
So we can live like lovers do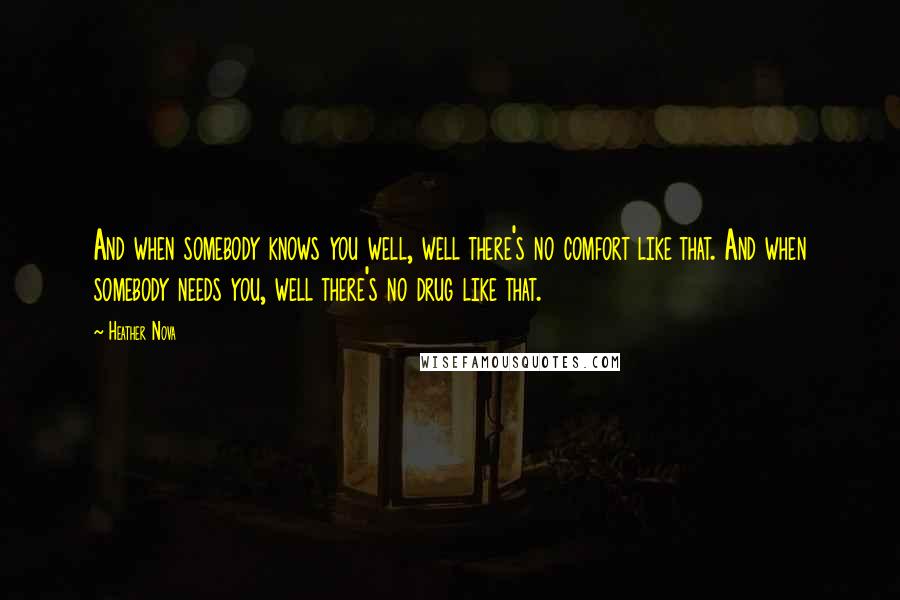 And when somebody knows you well, well there's no comfort like that. And when somebody needs you, well there's no drug like that.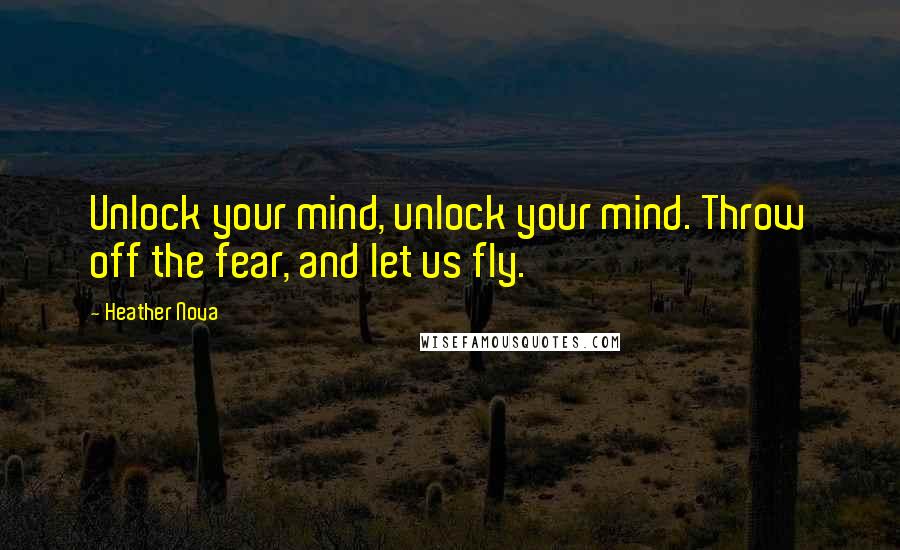 Unlock your mind, unlock your mind. Throw off the fear, and let us fly.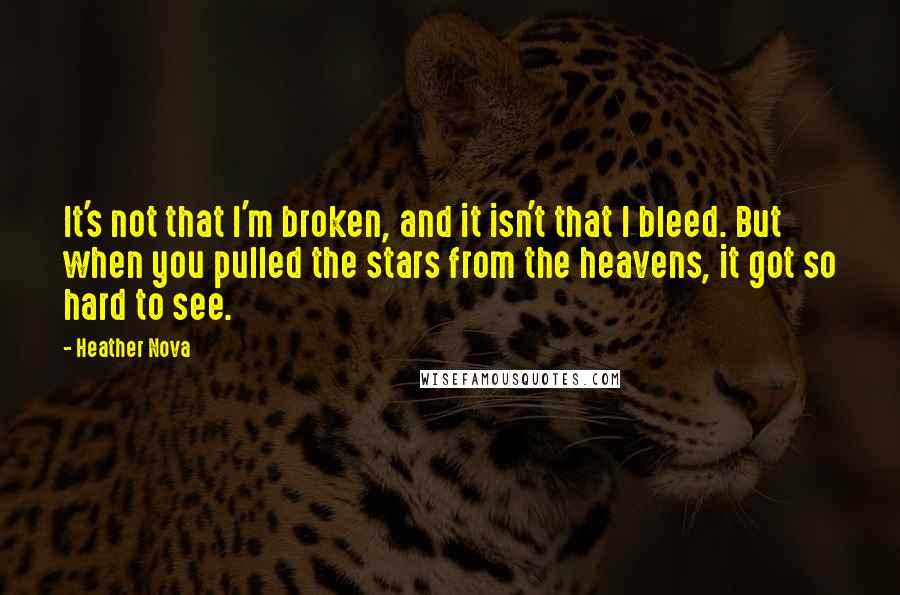 It's not that I'm broken, and it isn't that I bleed. But when you pulled the stars from the heavens, it got so hard to see.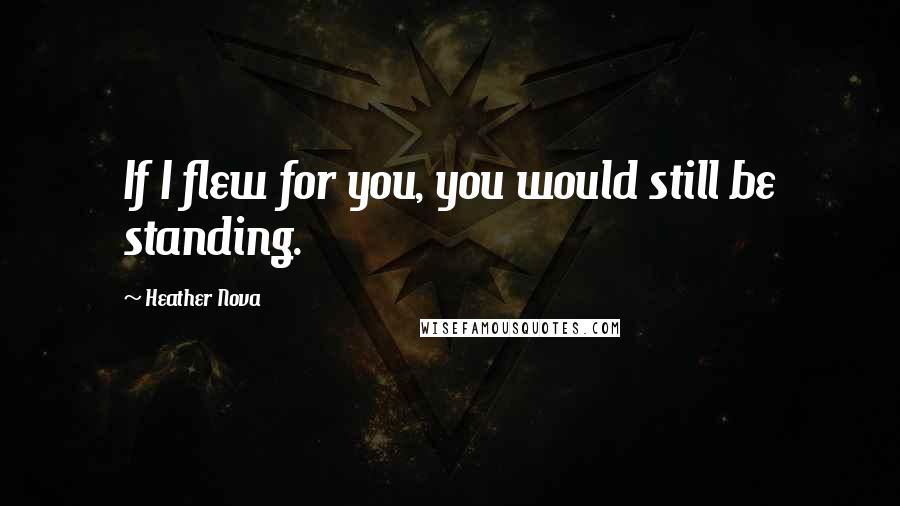 If I flew for you, you would still be standing.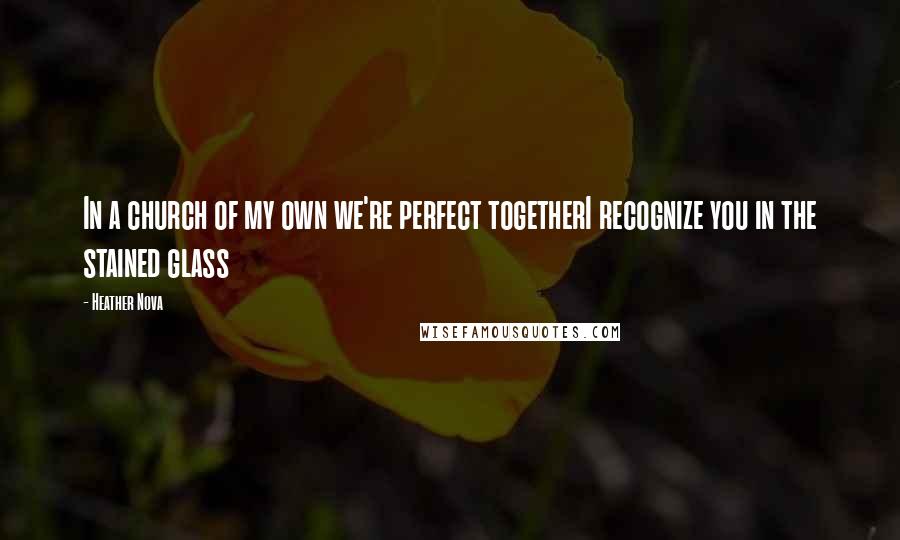 In a church of my own we're perfect together
I recognize you in the stained glass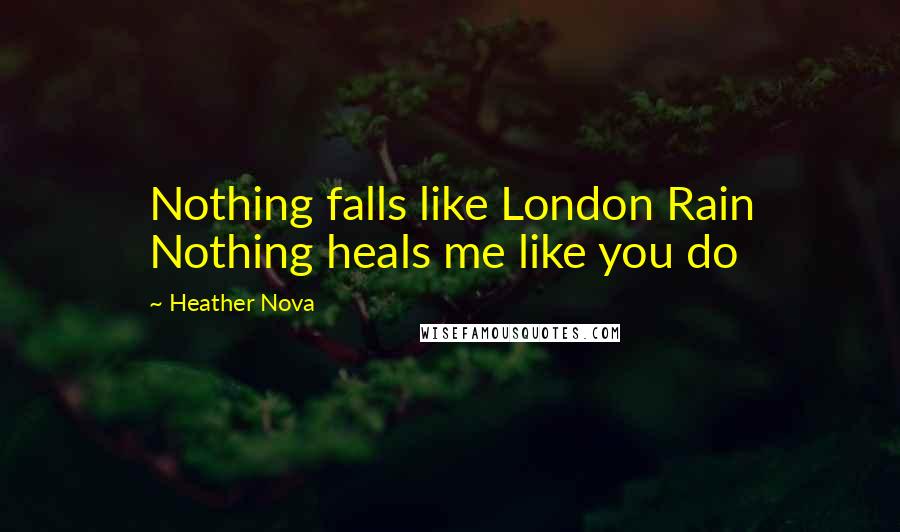 Nothing falls like London Rain Nothing heals me like you do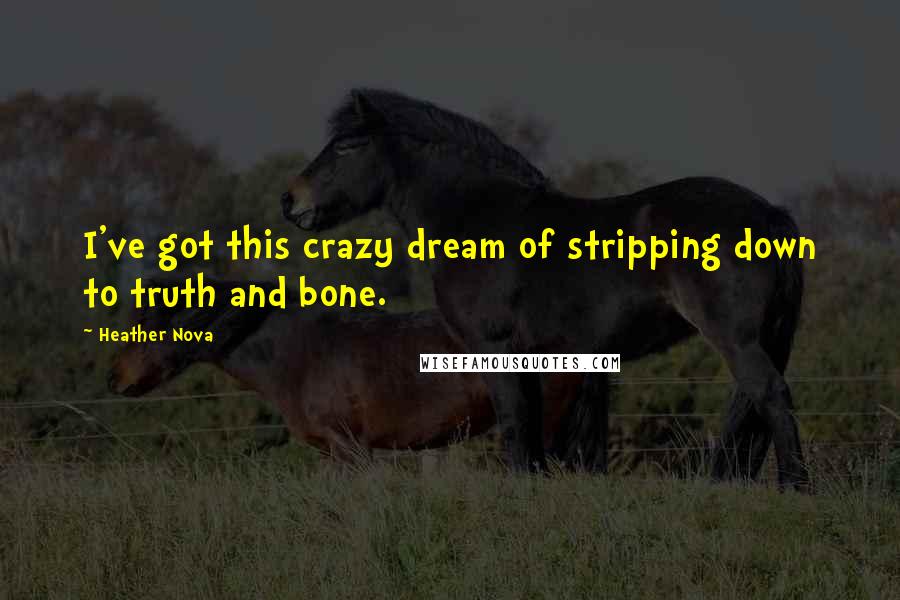 I've got this crazy dream of stripping down to truth and bone.