In Your Forties Quotes
Collection of top 42 famous quotes about In Your Forties
In Your Forties Quotes & Sayings
Happy to read and share the best inspirational In Your Forties quotes, sayings and quotations on Wise Famous Quotes.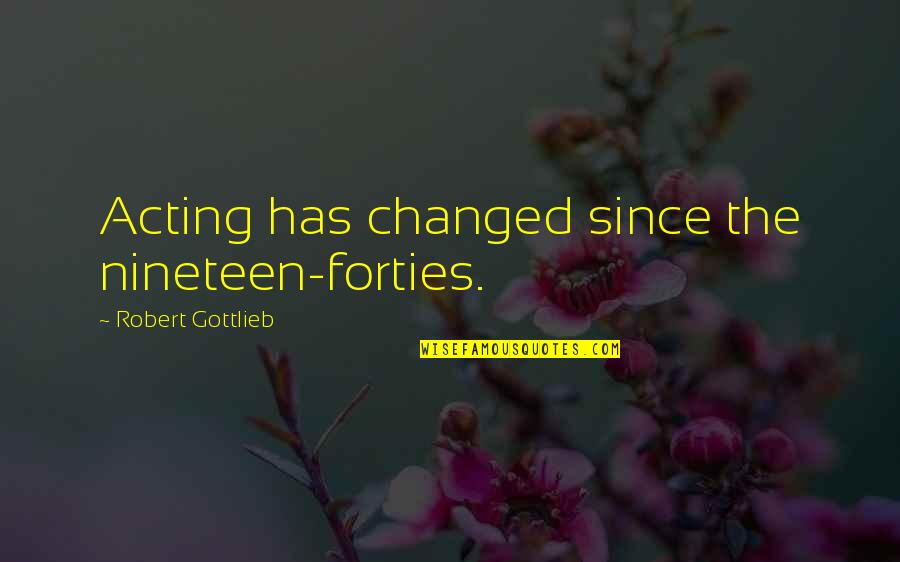 Acting has changed since the nineteen-forties.
—
Robert Gottlieb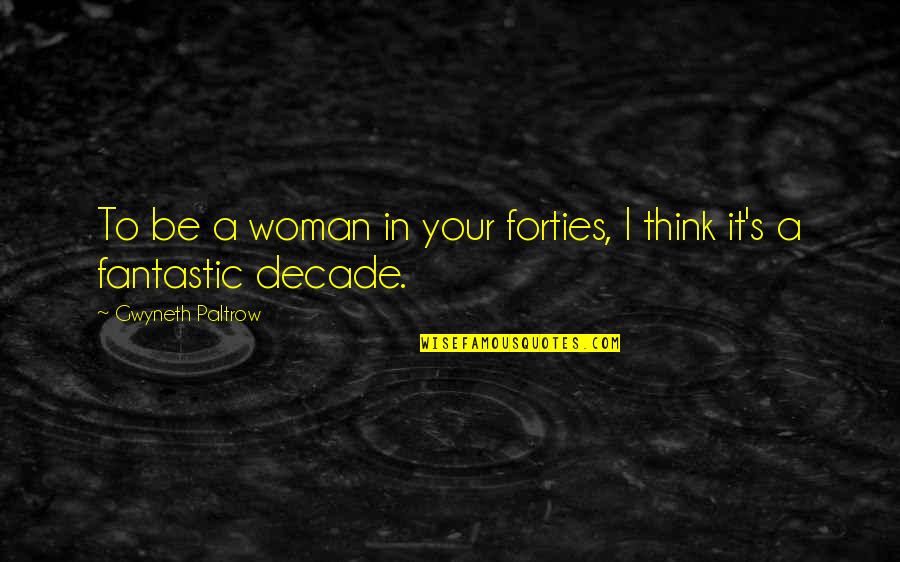 To be a woman in your forties, I think it's a fantastic decade.
—
Gwyneth Paltrow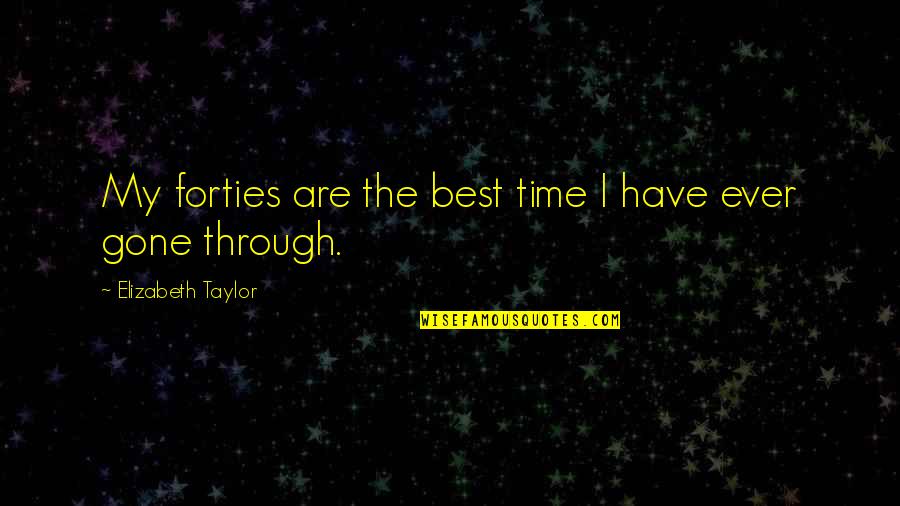 My forties are the best time I have ever gone through.
—
Elizabeth Taylor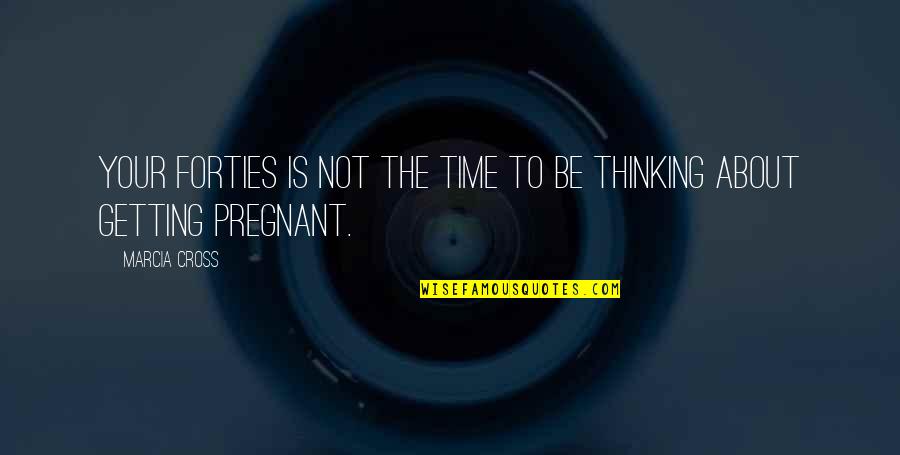 Your forties is not the time to be thinking about getting pregnant.
—
Marcia Cross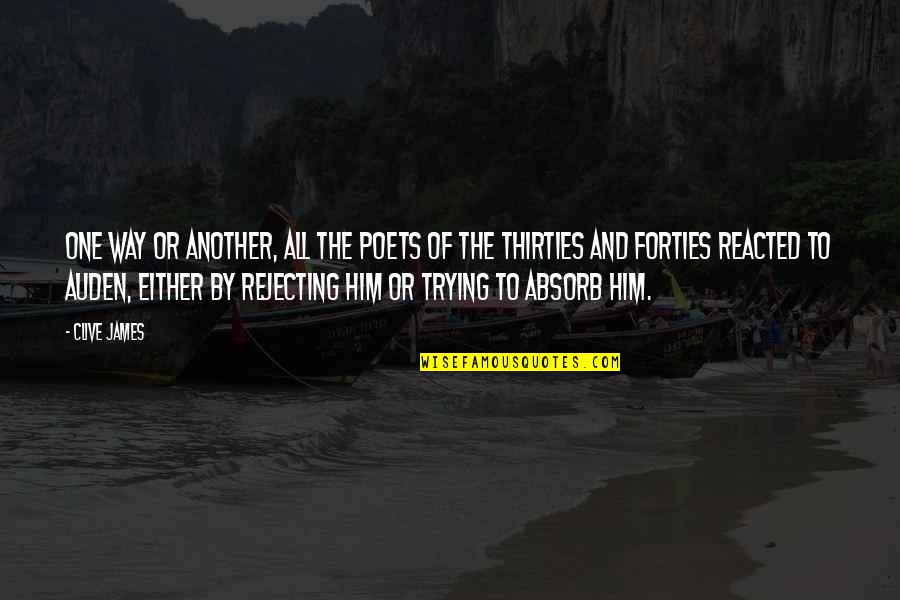 One way or another, all the poets of the thirties and forties reacted to Auden, either by rejecting him or trying to absorb him.
—
Clive James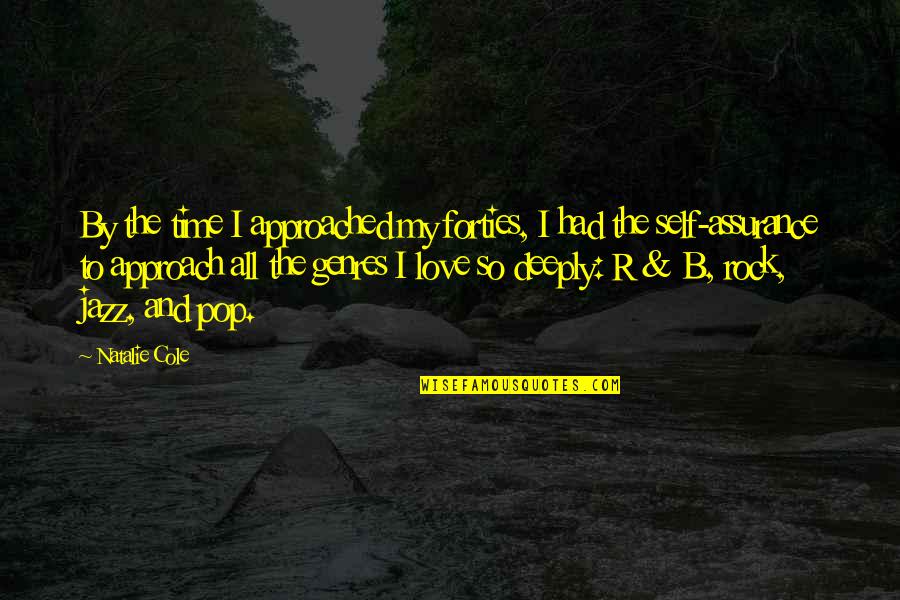 By the time I approached my forties, I had the self-assurance to approach all the genres I love so deeply: R & B, rock, jazz, and pop.
—
Natalie Cole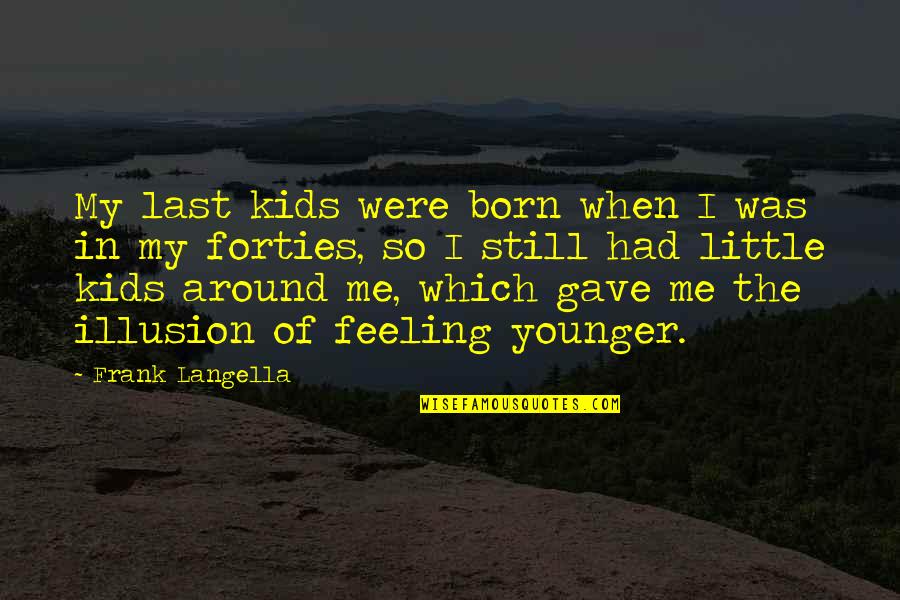 My last kids were born when I was in my forties, so I still had little kids around me, which gave me the illusion of feeling younger. —
Frank Langella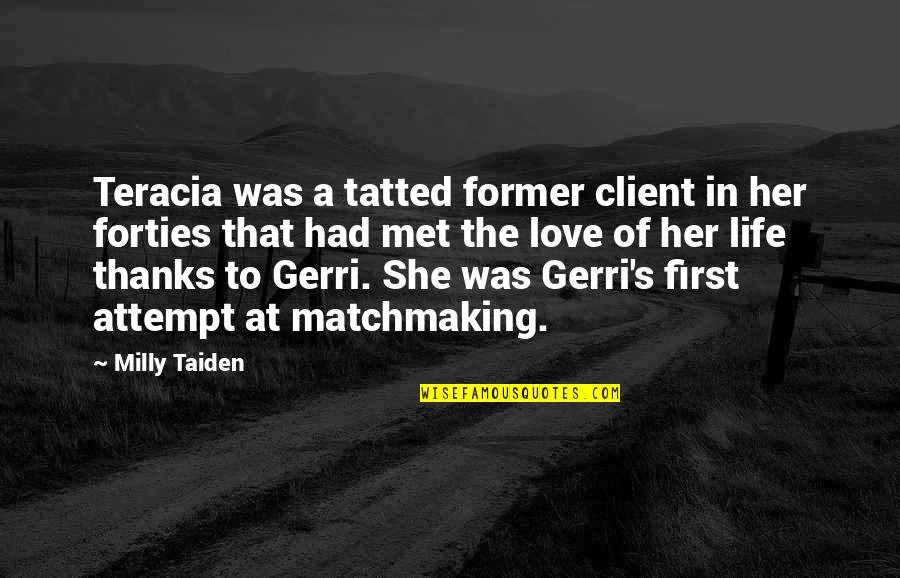 Teracia was a tatted former client in her forties that had met the love of her life thanks to Gerri. She was Gerri's first attempt at matchmaking. —
Milly Taiden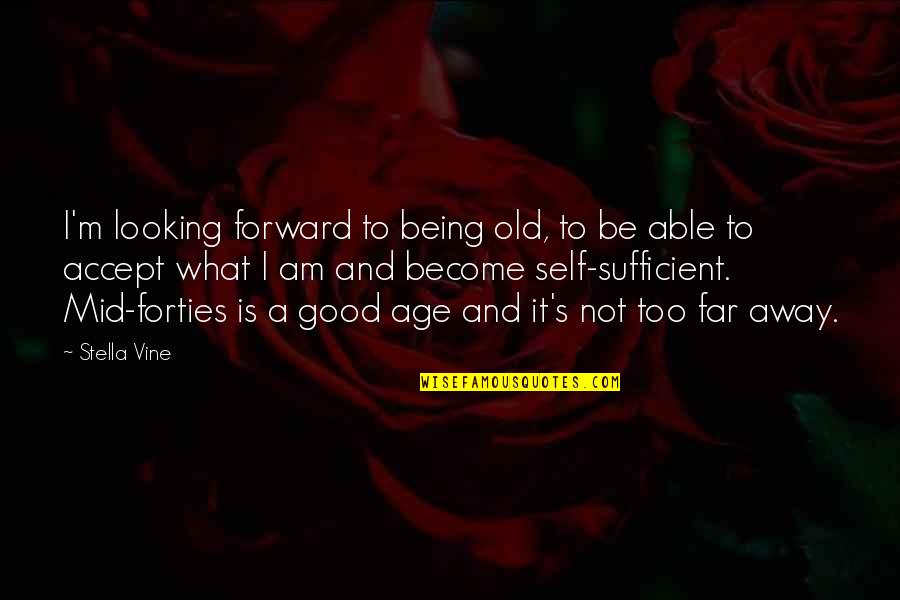 I'm looking forward to being old, to be able to accept what I am and become self-sufficient. Mid-forties is a good age and it's not too far away. —
Stella Vine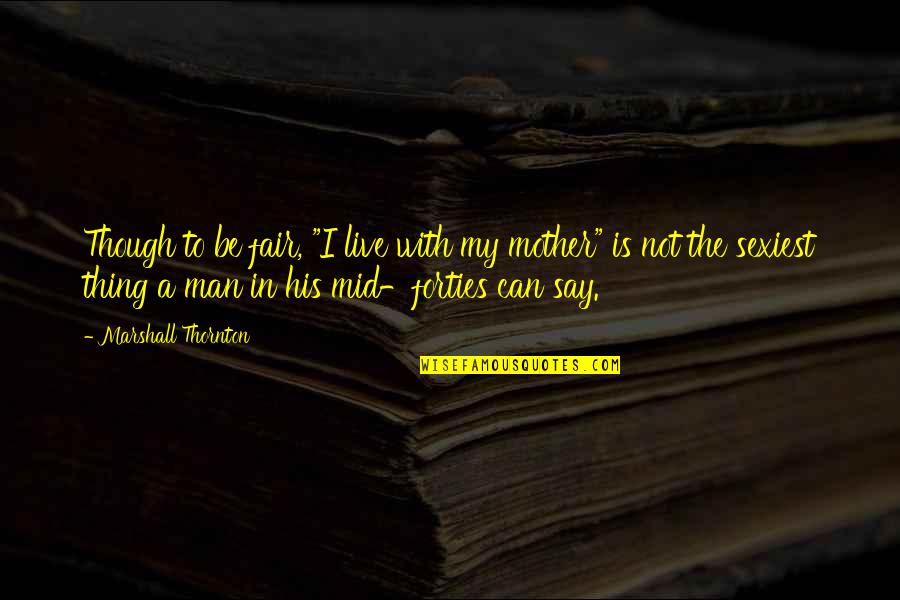 Though to be fair, "I live with my mother" is not the sexiest thing a man in his mid-forties can say. —
Marshall Thornton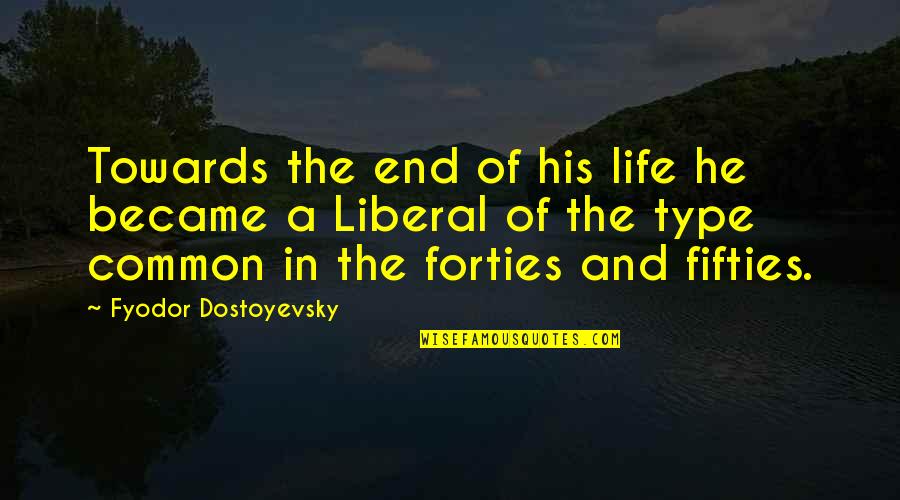 Towards the end of his life he became a Liberal of the type common in the forties and fifties. —
Fyodor Dostoyevsky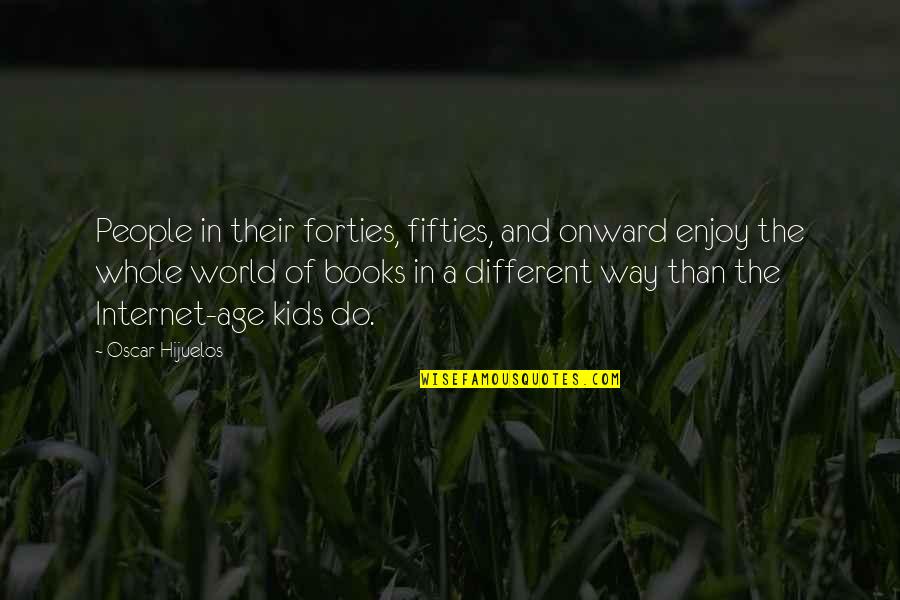 People in their forties, fifties, and onward enjoy the whole world of books in a different way than the Internet-age kids do. —
Oscar Hijuelos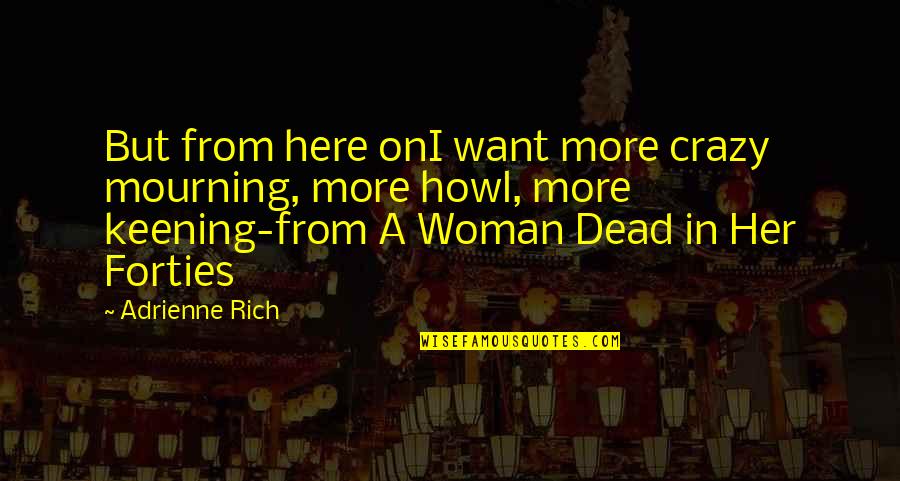 But from here on
I want more crazy mourning, more howl, more keening
-from A Woman Dead in Her Forties —
Adrienne Rich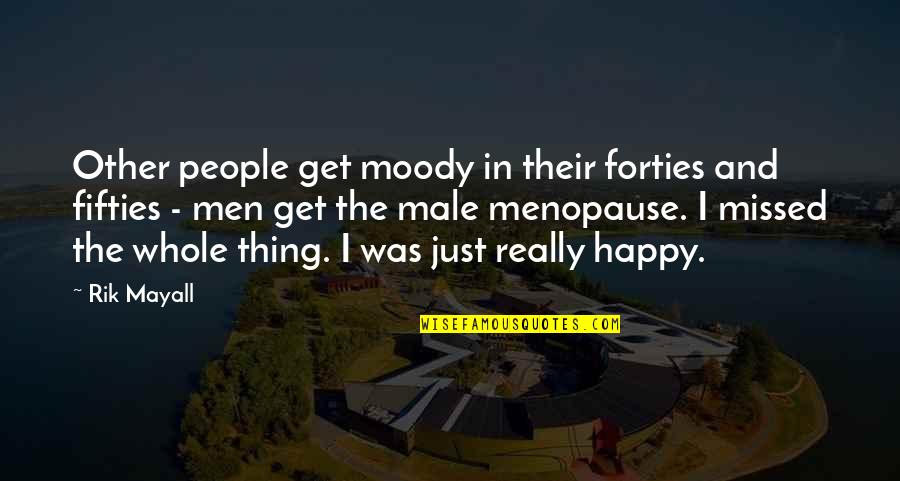 Other people get moody in their forties and fifties - men get the male menopause. I missed the whole thing. I was just really happy. —
Rik Mayall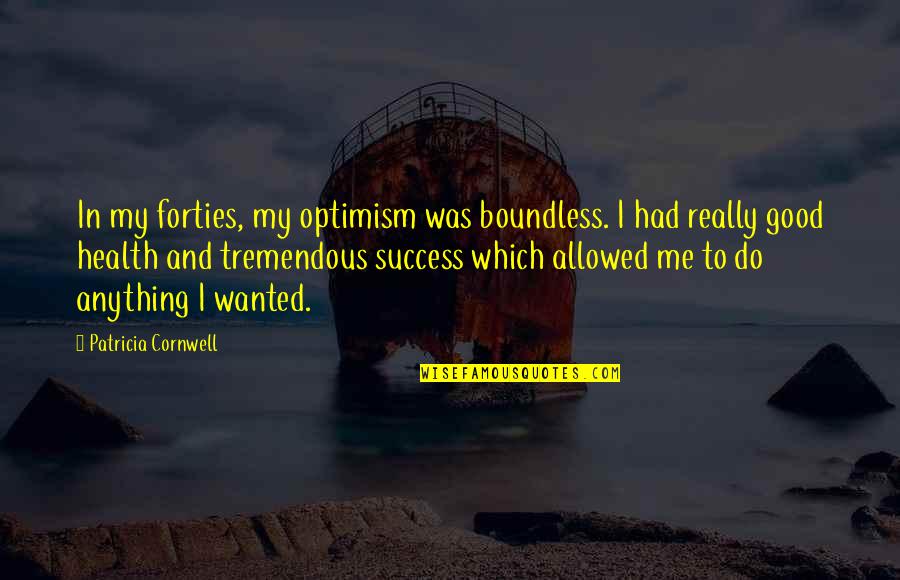 In my forties, my optimism was boundless. I had really good health and tremendous success which allowed me to do anything I wanted. —
Patricia Cornwell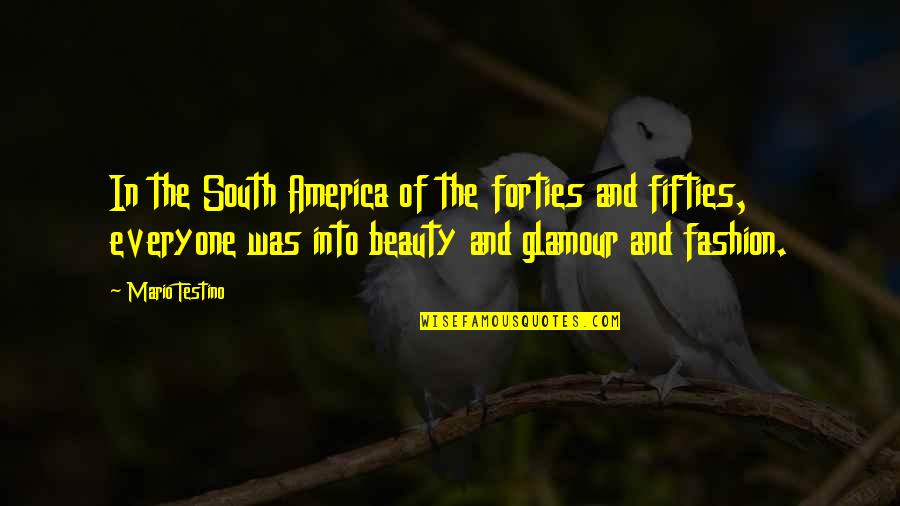 In the South America of the forties and fifties, everyone was into beauty and glamour and fashion. —
Mario Testino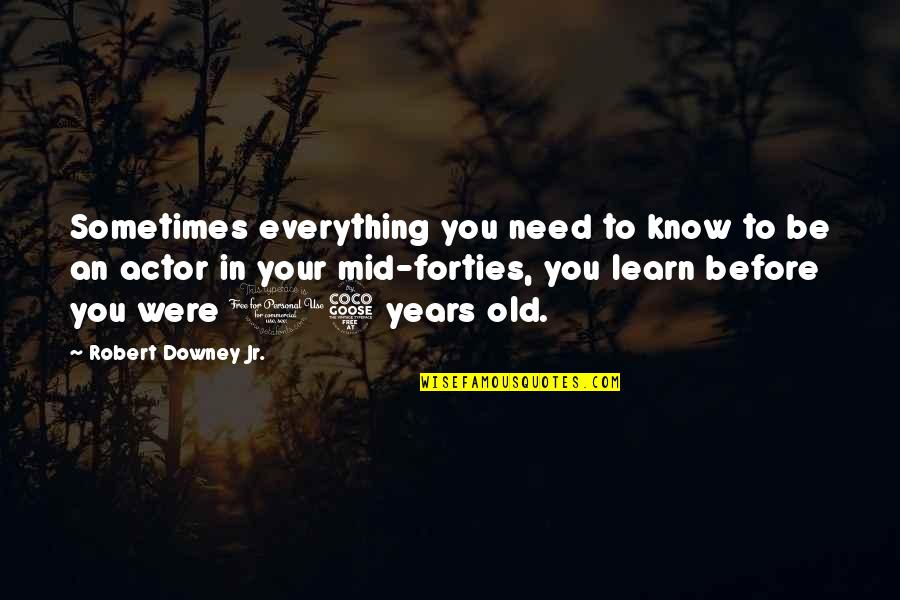 Sometimes everything you need to know to be an actor in your mid-forties, you learn before you were 15 years old. —
Robert Downey Jr.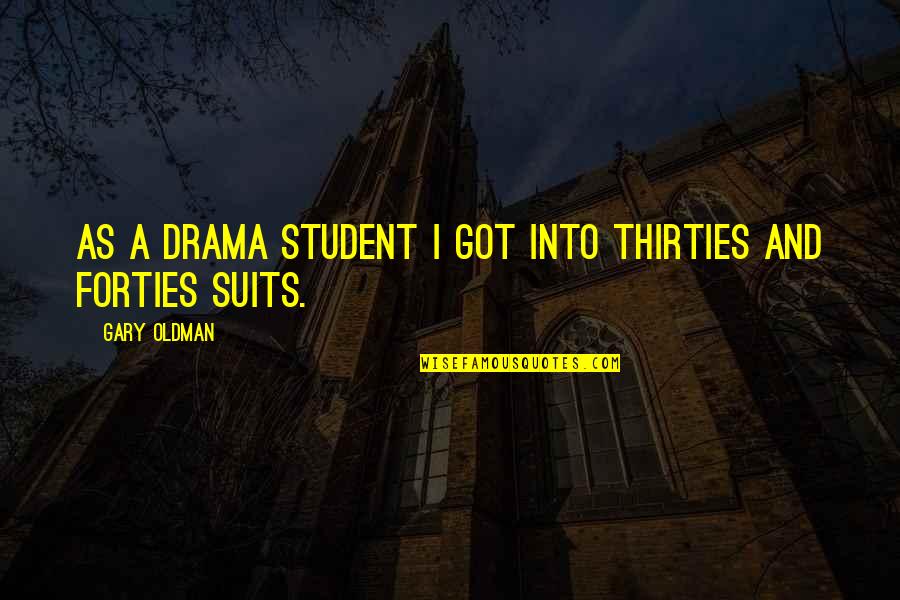 As a drama student I got into Thirties and Forties suits. —
Gary Oldman
It's easy to be a genius in your twenties.
In your forties
, it's difficult. —
Robbie Robertson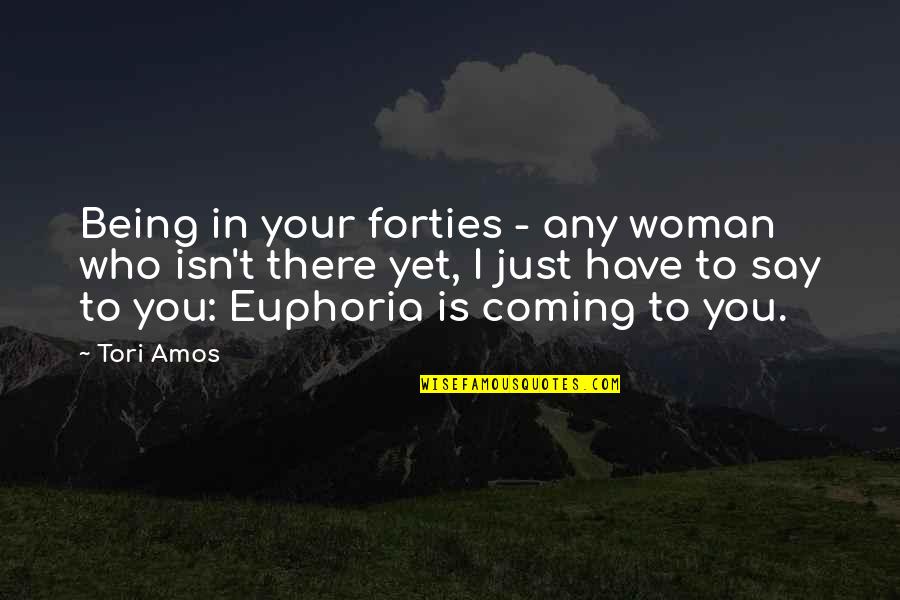 Being
in your forties
- any woman who isn't there yet, I just have to say to you: Euphoria is coming to you. —
Tori Amos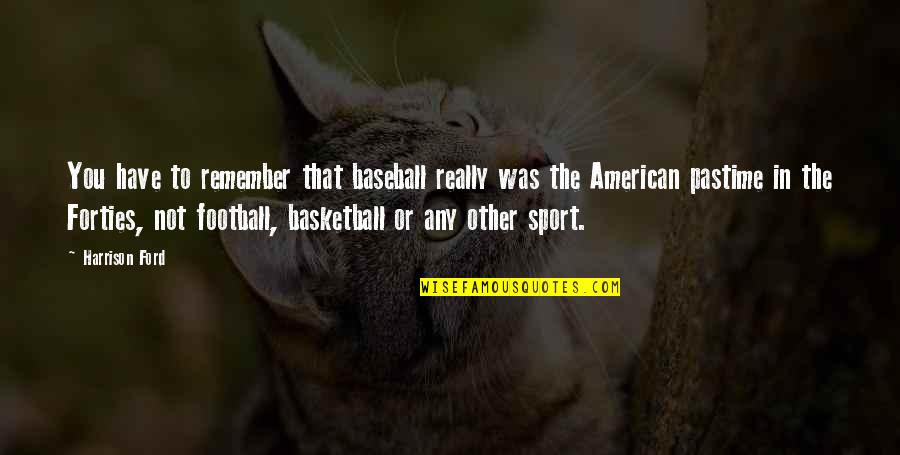 You have to remember that baseball really was the American pastime in the Forties, not football, basketball or any other sport. —
Harrison Ford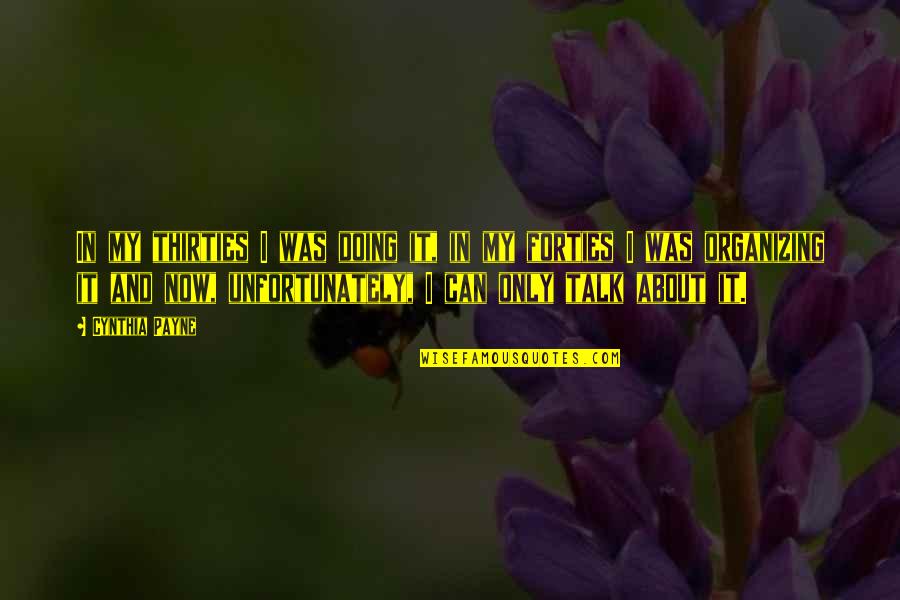 In my thirties I was doing it, in my forties I was organizing it and now, unfortunately, I can only talk about it. —
Cynthia Payne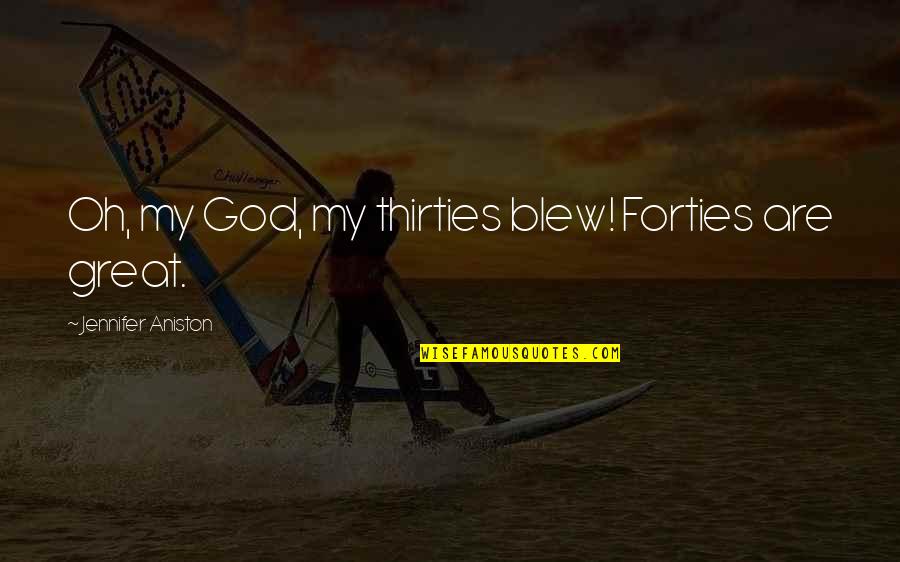 Oh, my God, my thirties blew! Forties are great. —
Jennifer Aniston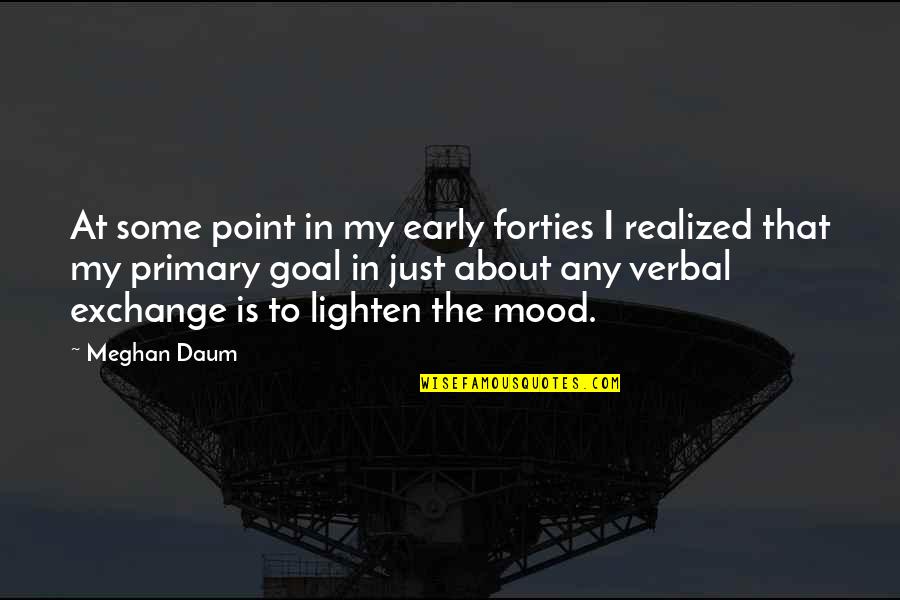 At some point in my early forties I realized that my primary goal in just about any verbal exchange is to lighten the mood. —
Meghan Daum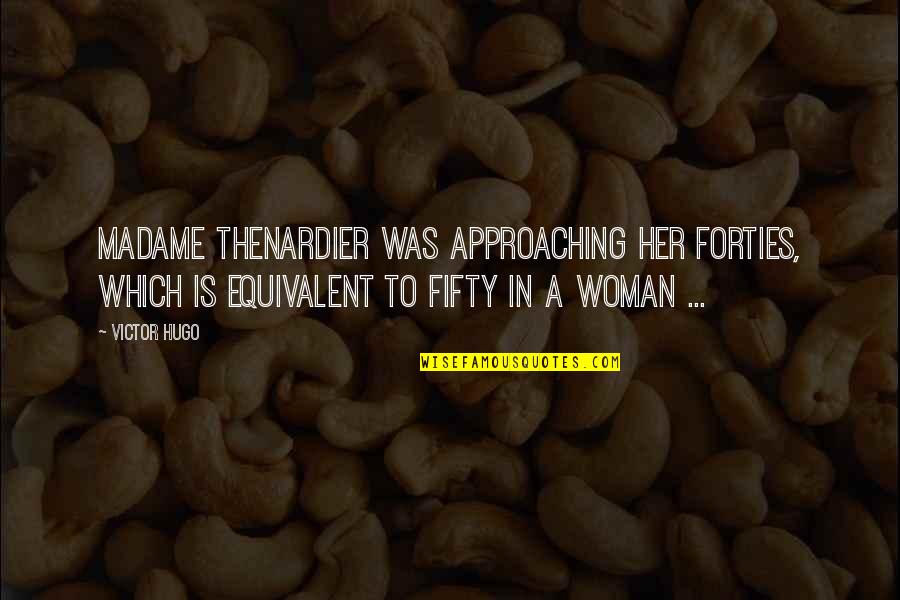 Madame Thenardier was approaching her forties, which is equivalent to fifty in a woman ... —
Victor Hugo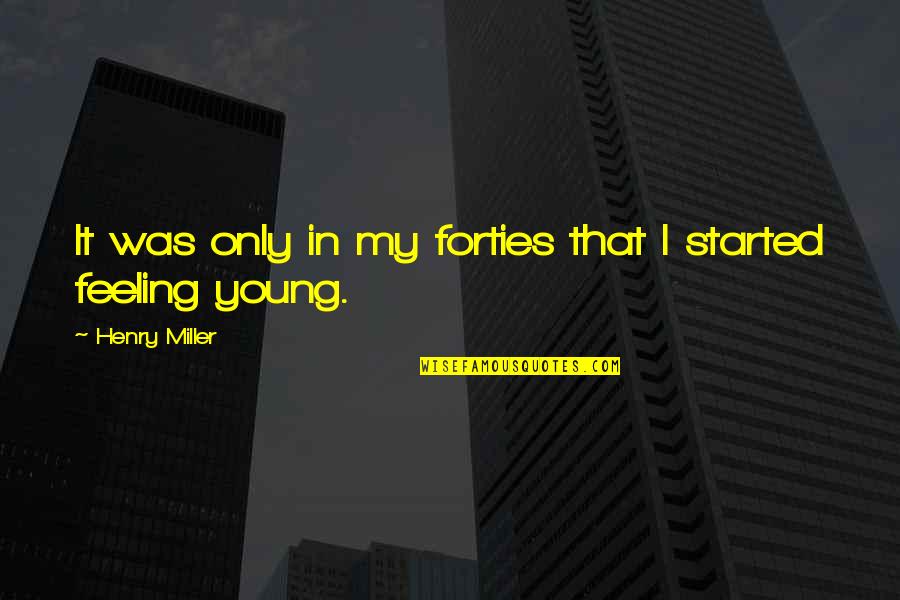 It was only in my forties that I started feeling young. —
Henry Miller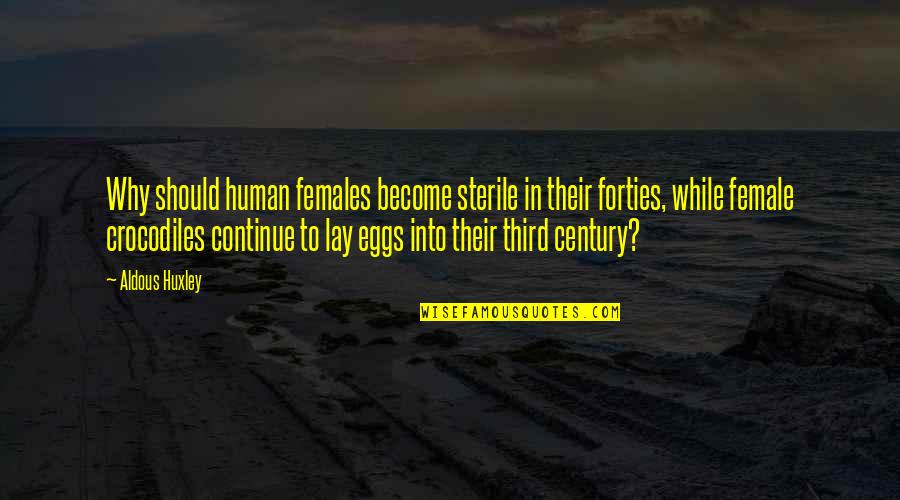 Why should human females become sterile in their forties, while female crocodiles continue to lay eggs into their third century? —
Aldous Huxley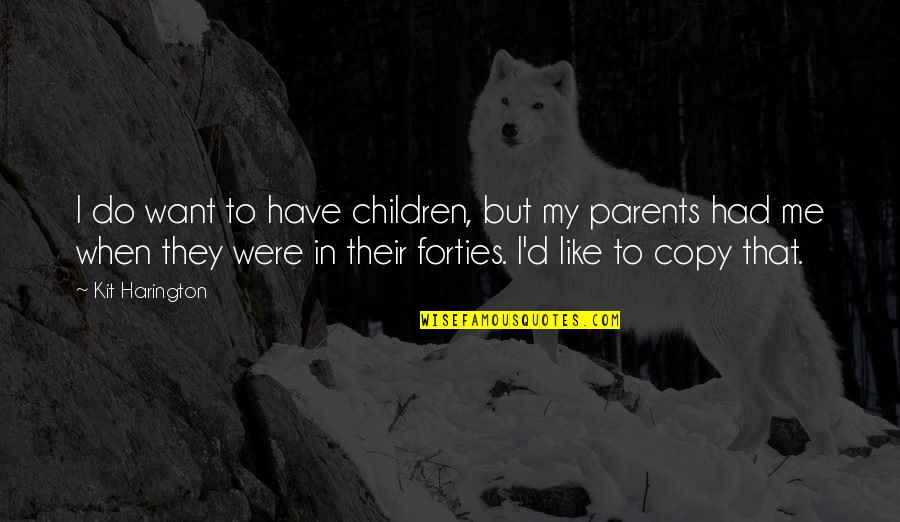 I do want to have children, but my parents had me when they were in their forties. I'd like to copy that. —
Kit Harington
In his late forties, an age when men settle to comforts and seek a firm base, Paul began his roughest travels. —
John Charles Pollock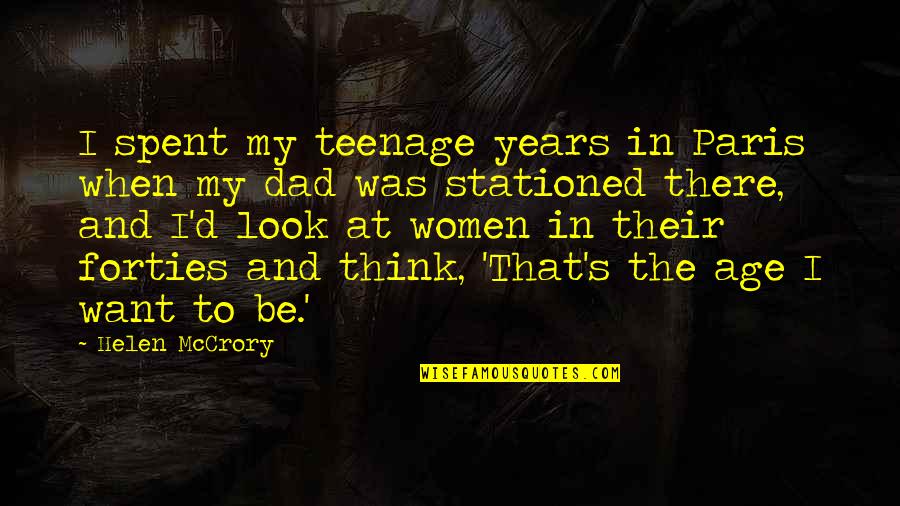 I spent my teenage years in Paris when my dad was stationed there, and I'd look at women in their forties and think, 'That's the age I want to be.' —
Helen McCrory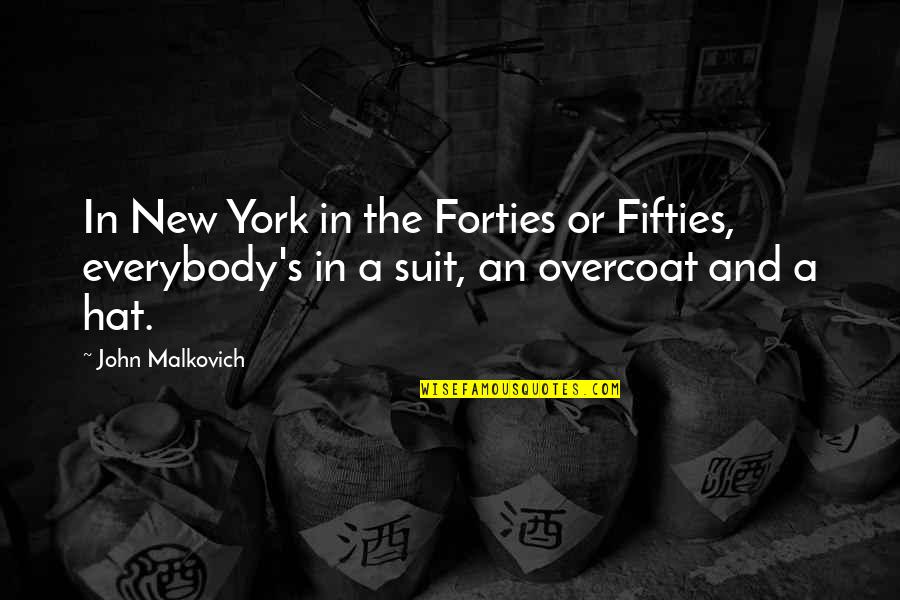 In New York in the Forties or Fifties, everybody's in a suit, an overcoat and a hat. —
John Malkovich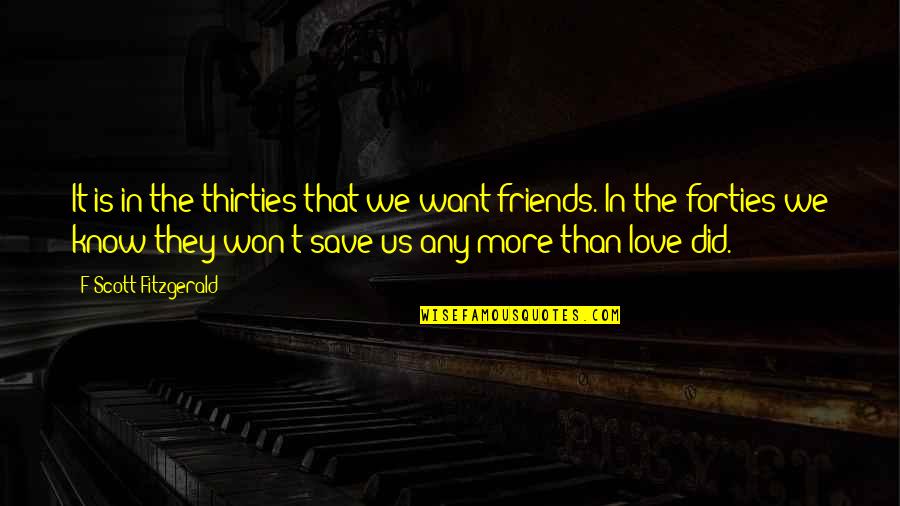 It is in the thirties that we want friends. In the forties we know they won't save us any more than love did. —
F Scott Fitzgerald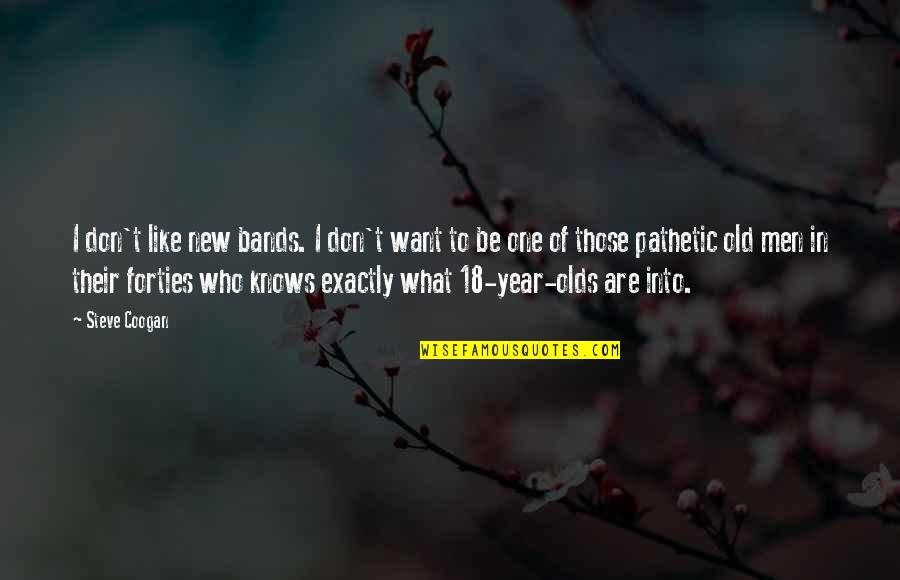 I don't like new bands. I don't want to be one of those pathetic old men in their forties who knows exactly what 18-year-olds are into. —
Steve Coogan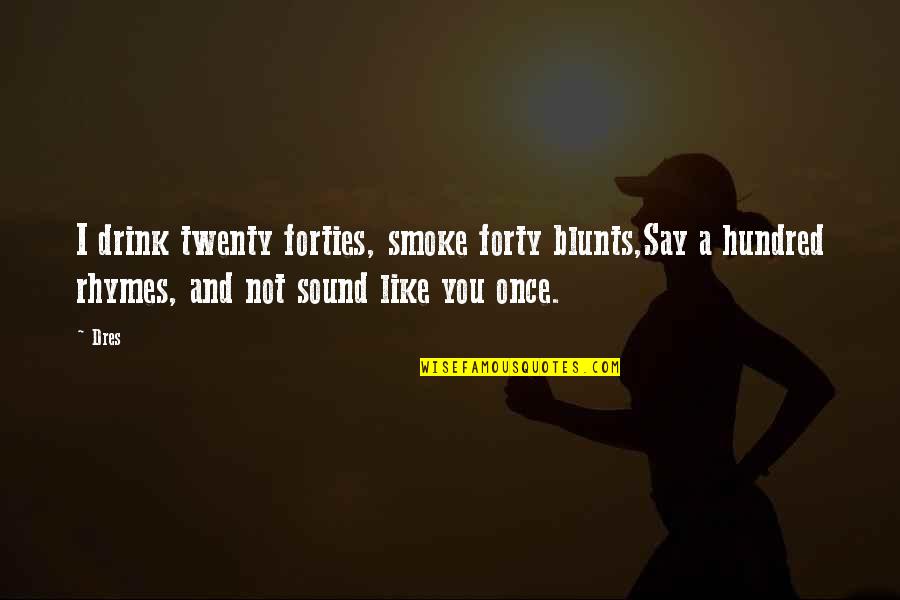 I drink twenty forties, smoke forty blunts,
Say a hundred rhymes, and not sound like you once. —
Dres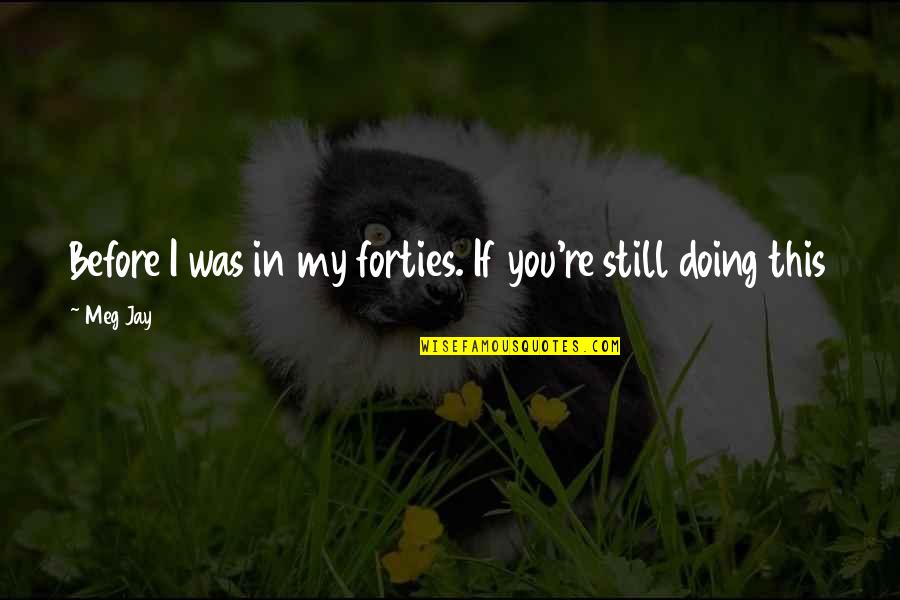 Before I was in my forties. If you're still doing this —
Meg Jay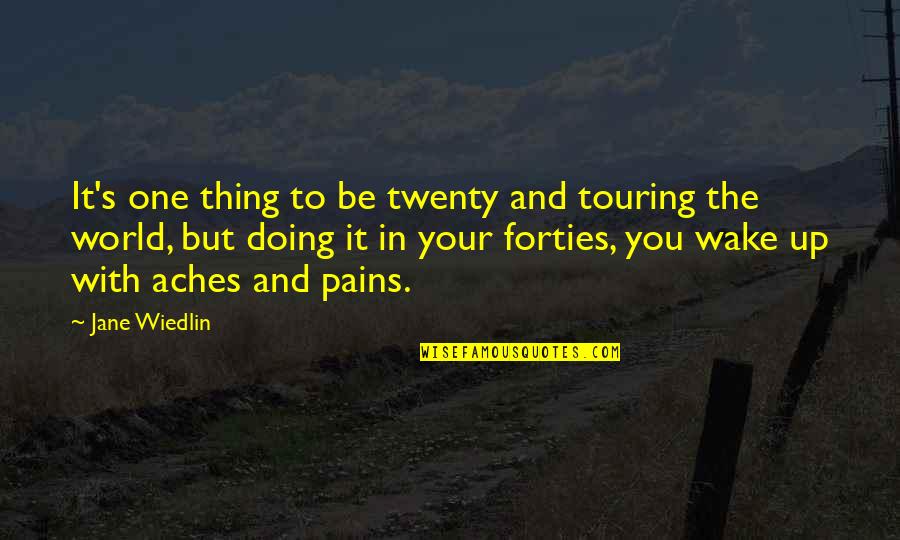 It's one thing to be twenty and touring the world, but doing it
in your forties
, you wake up with aches and pains. —
Jane Wiedlin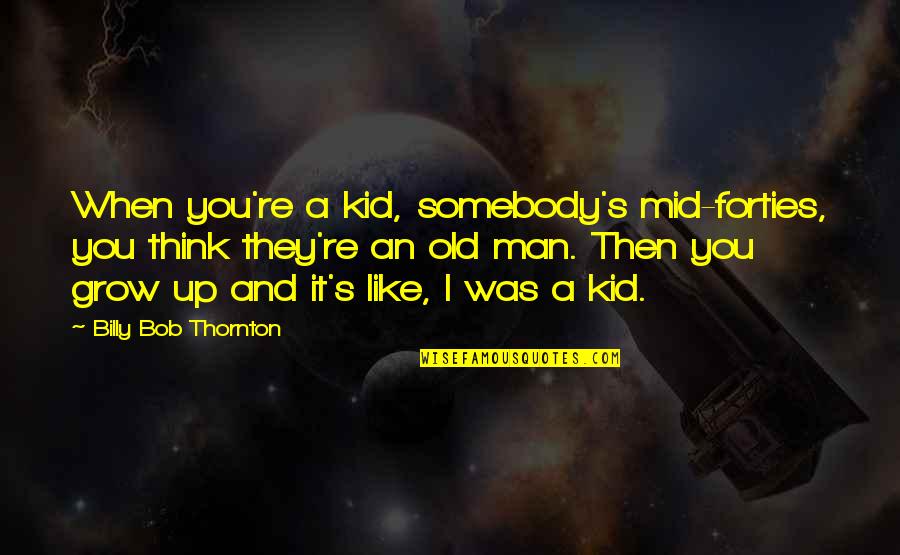 When you're a kid, somebody's mid-forties, you think they're an old man. Then you grow up and it's like, I was a kid. —
Billy Bob Thornton