Imaginary Friends Quotes
Collection of top 34 famous quotes about Imaginary Friends
Imaginary Friends Quotes & Sayings
Happy to read and share the best inspirational Imaginary Friends quotes, sayings and quotations on Wise Famous Quotes.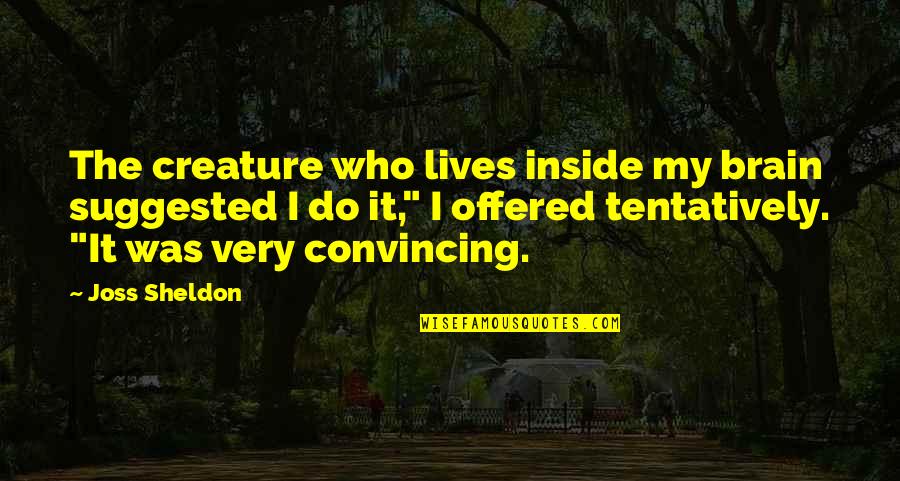 The creature who lives inside my brain suggested I do it," I offered tentatively. "It was very convincing.
—
Joss Sheldon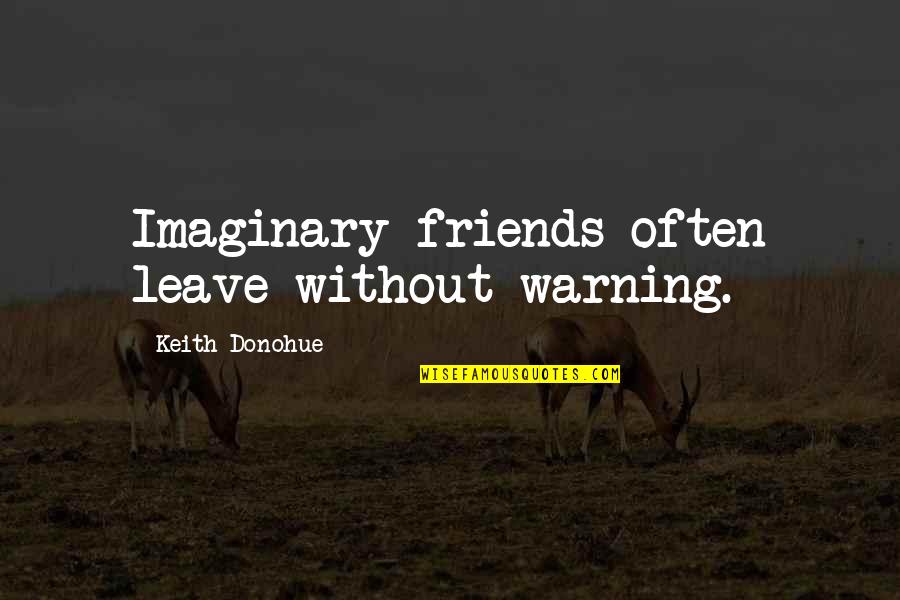 Imaginary friends often leave without warning.
—
Keith Donohue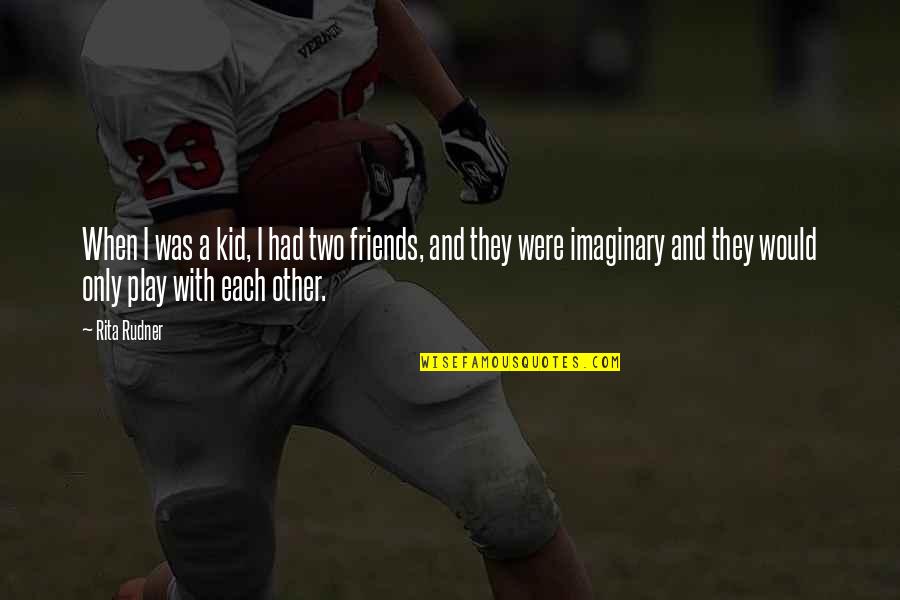 When I was a kid, I had two friends, and they were imaginary and they would only play with each other. —
Rita Rudner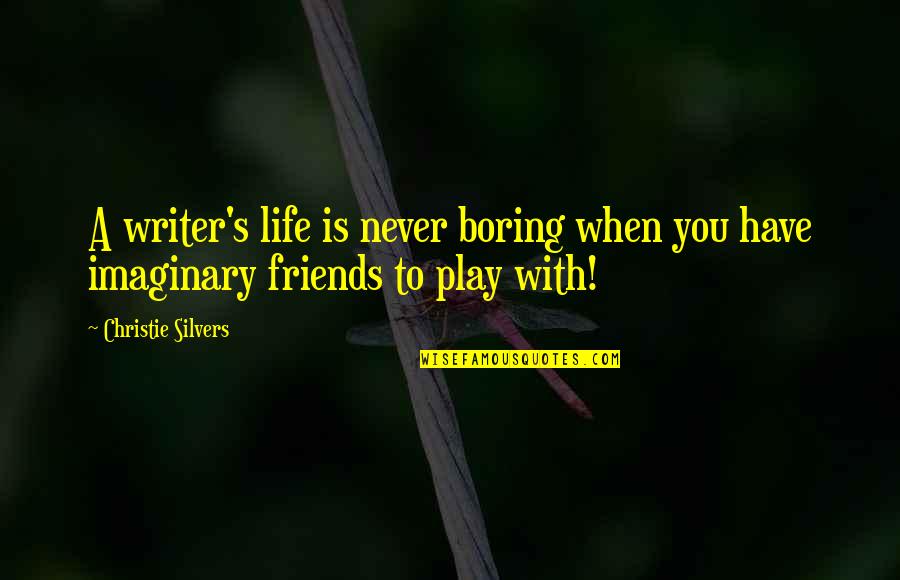 A writer's life is never boring when you have
imaginary friends
to play with! —
Christie Silvers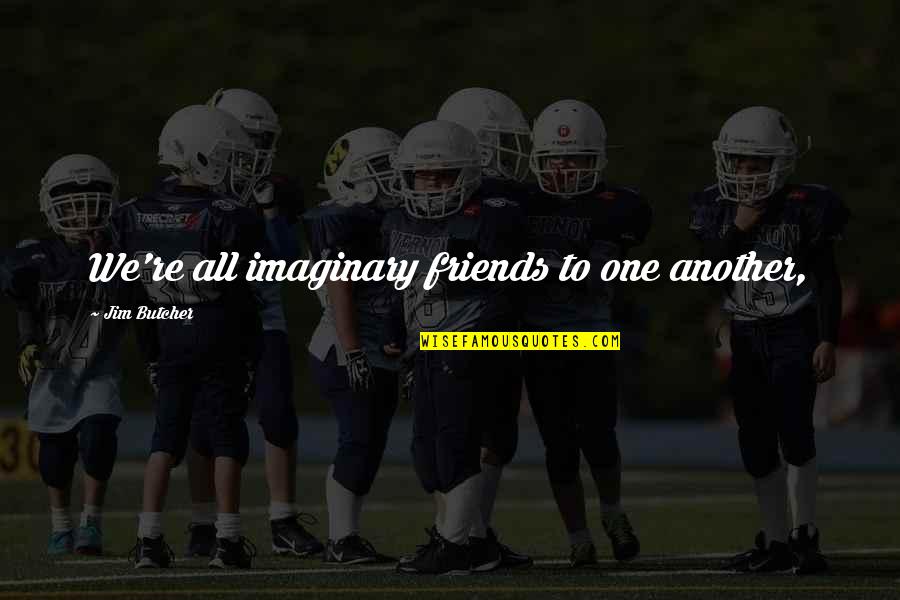 We're all
imaginary friends
to one another, —
Jim Butcher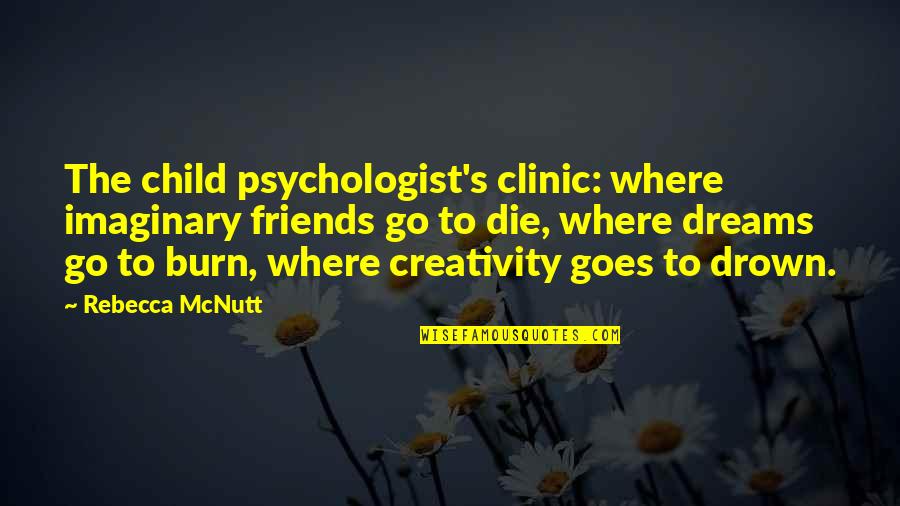 The child psychologist's clinic: where
imaginary friends
go to die, where dreams go to burn, where creativity goes to drown. —
Rebecca McNutt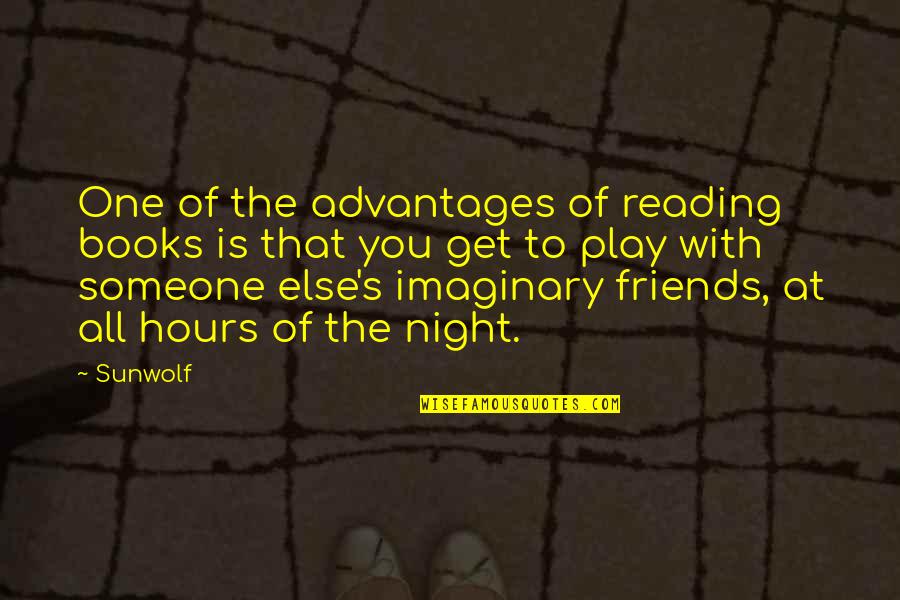 One of the advantages of reading books is that you get to play with someone else's
imaginary friends
, at all hours of the night. —
Sunwolf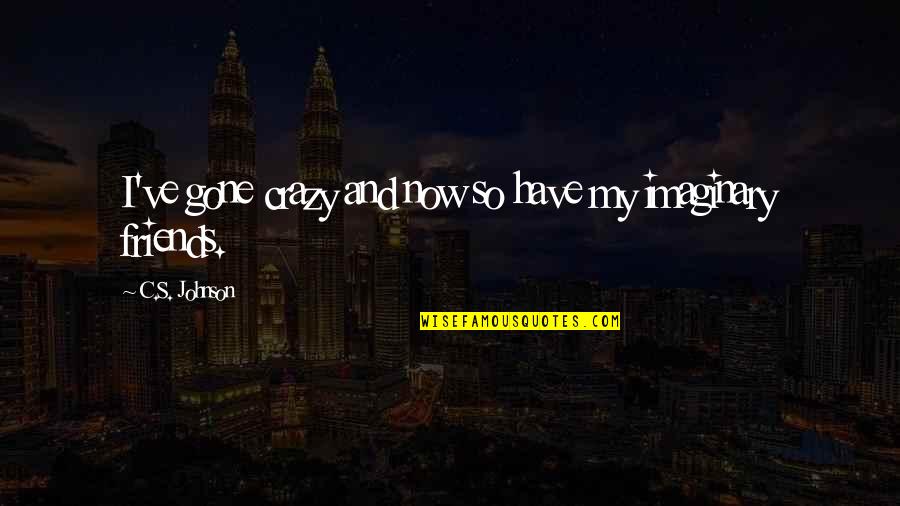 I've gone crazy and now so have my
imaginary friends
. —
C.S. Johnson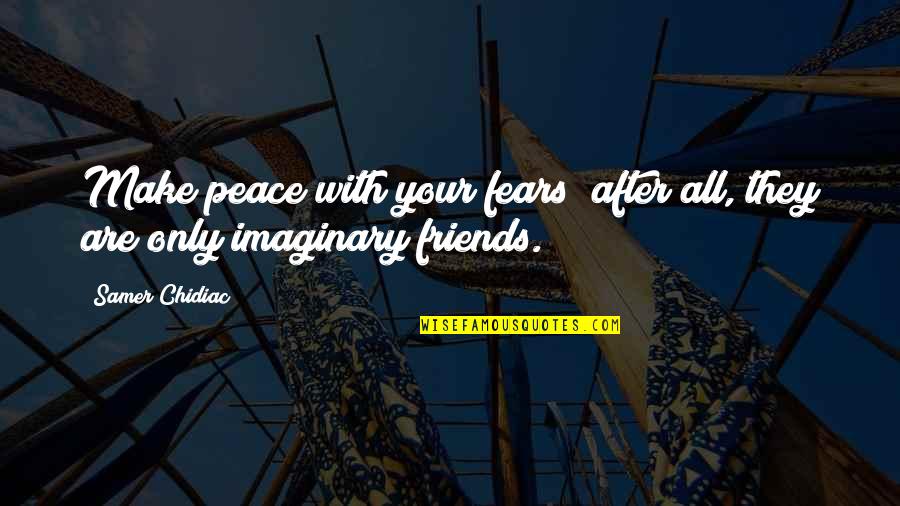 Make peace with your fears; after all, they are only
imaginary friends
. —
Samer Chidiac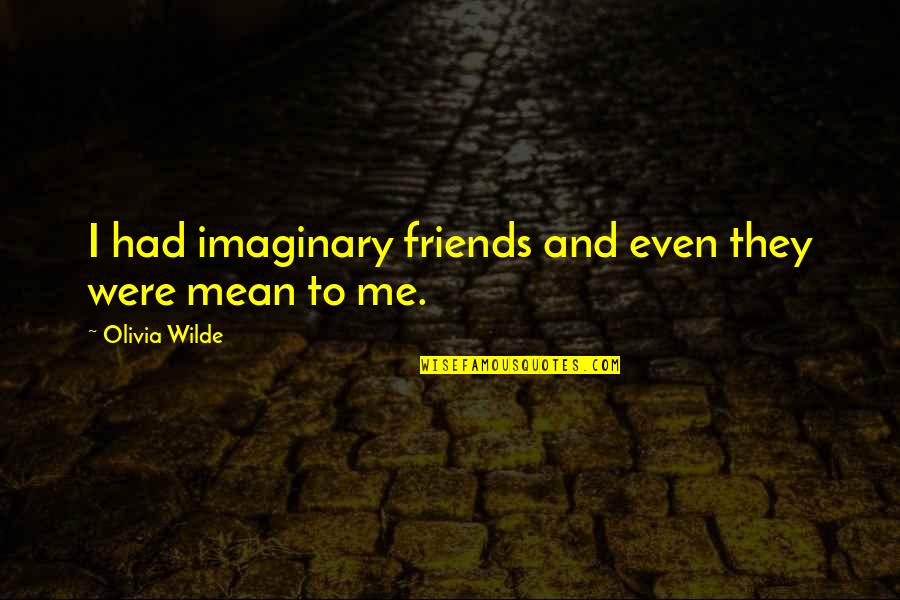 I had
imaginary friends
and even they were mean to me. —
Olivia Wilde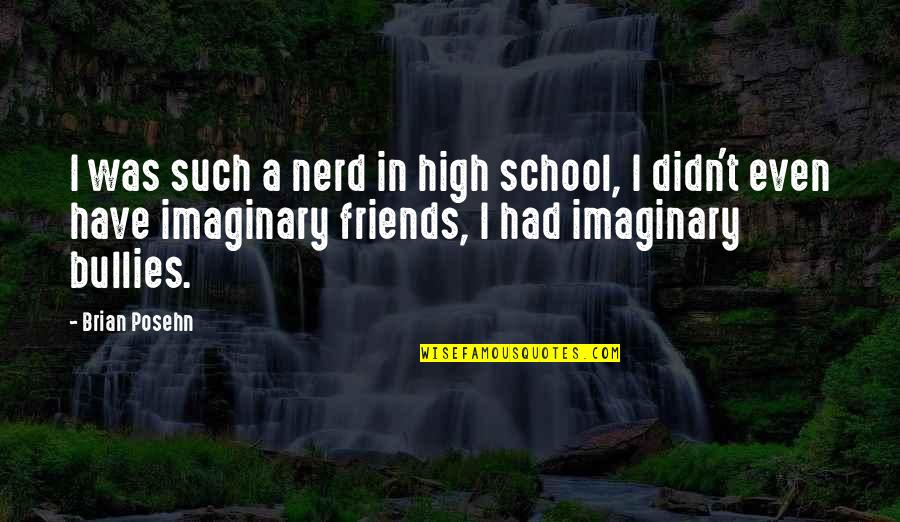 I was such a nerd in high school, I didn't even have
imaginary friends
, I had imaginary bullies. —
Brian Posehn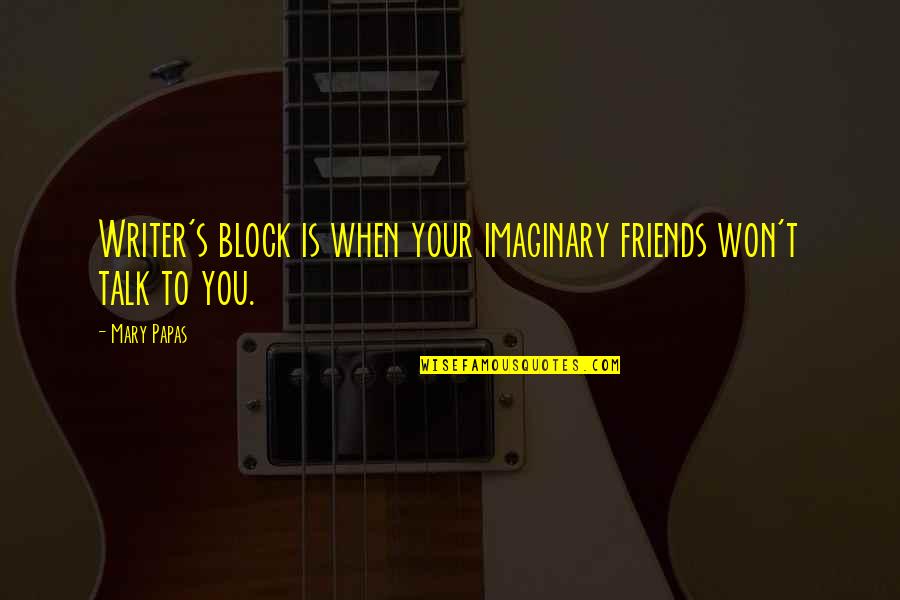 Writer's block is when your
imaginary friends
won't talk to you. —
Mary Papas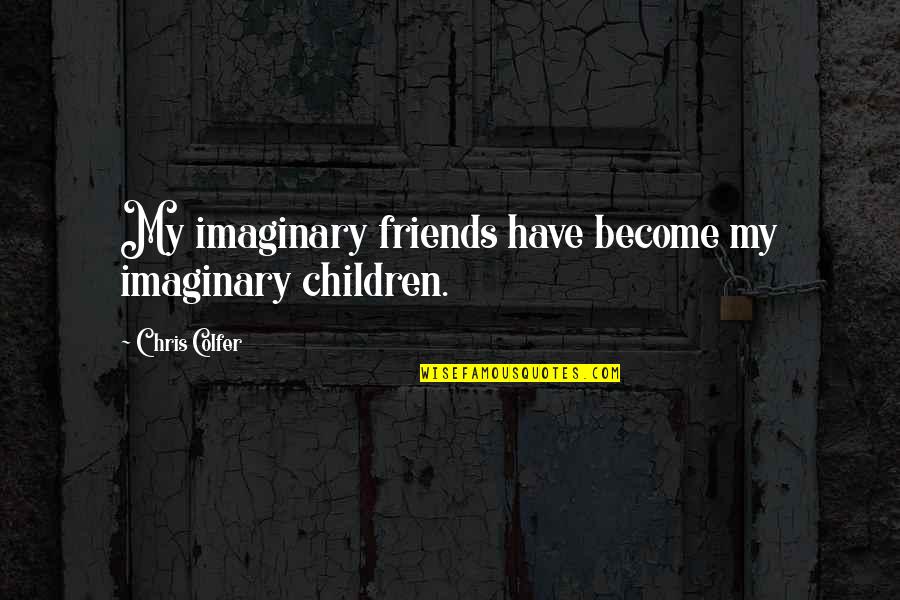 My
imaginary friends
have become my imaginary children. —
Chris Colfer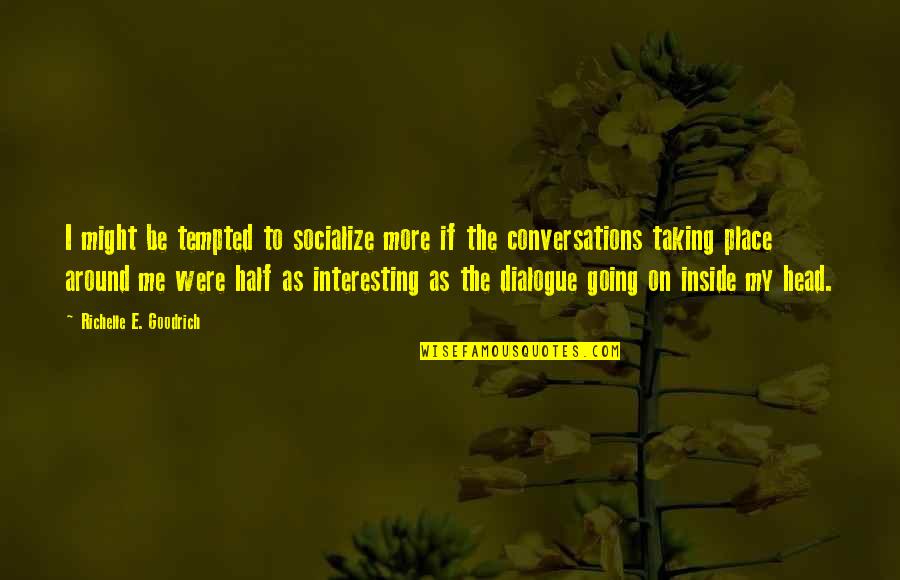 I might be tempted to socialize more if the conversations taking place around me were half as interesting as the dialogue going on inside my head. —
Richelle E. Goodrich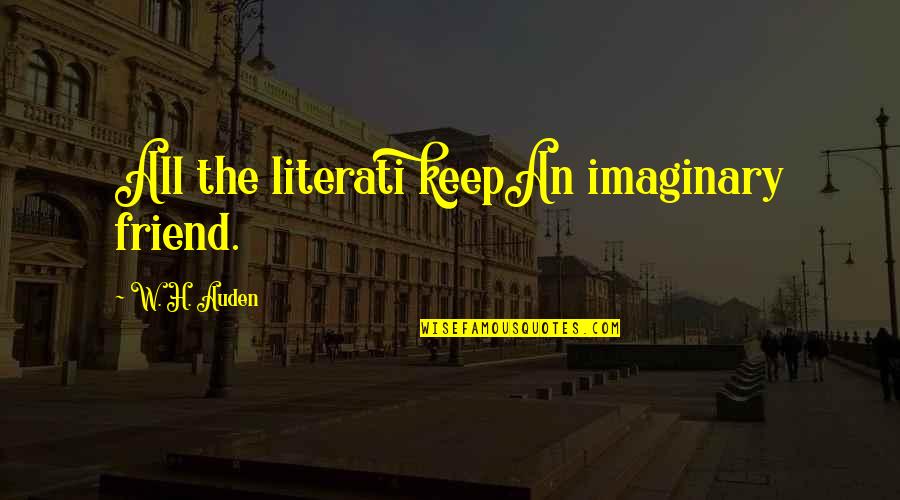 All the literati keep
An imaginary friend. —
W. H. Auden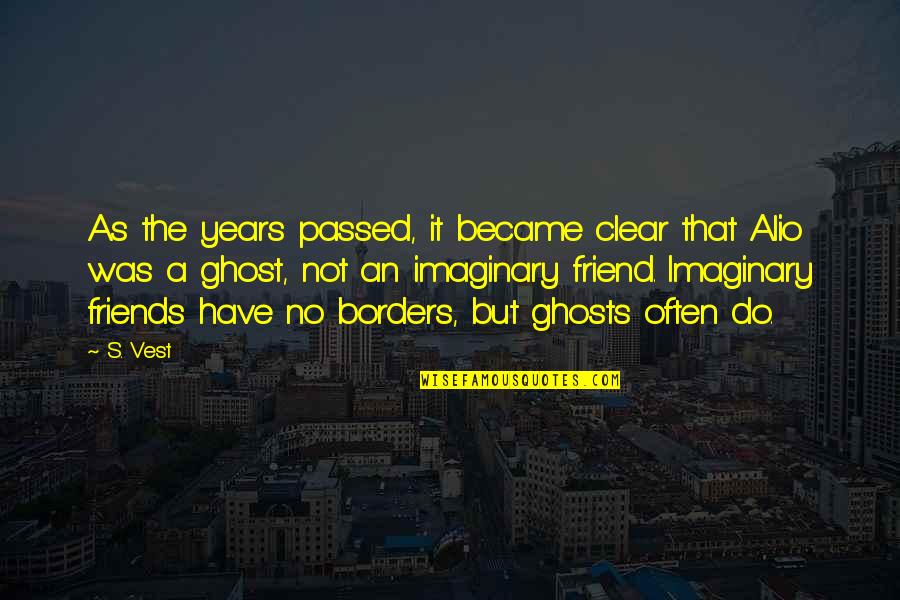 As the years passed, it became clear that Alio was a ghost, not an imaginary friend.
Imaginary friends
have no borders, but ghosts often do. —
S. Vest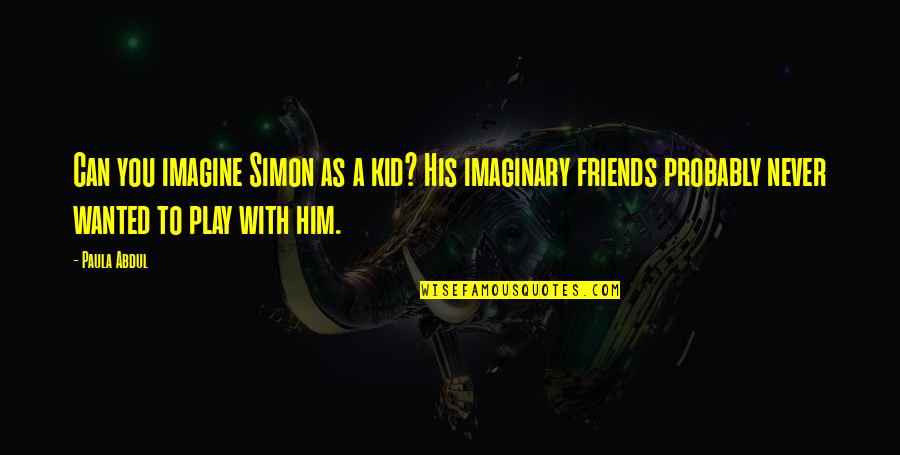 Can you imagine Simon as a kid? His
imaginary friends
probably never wanted to play with him. —
Paula Abdul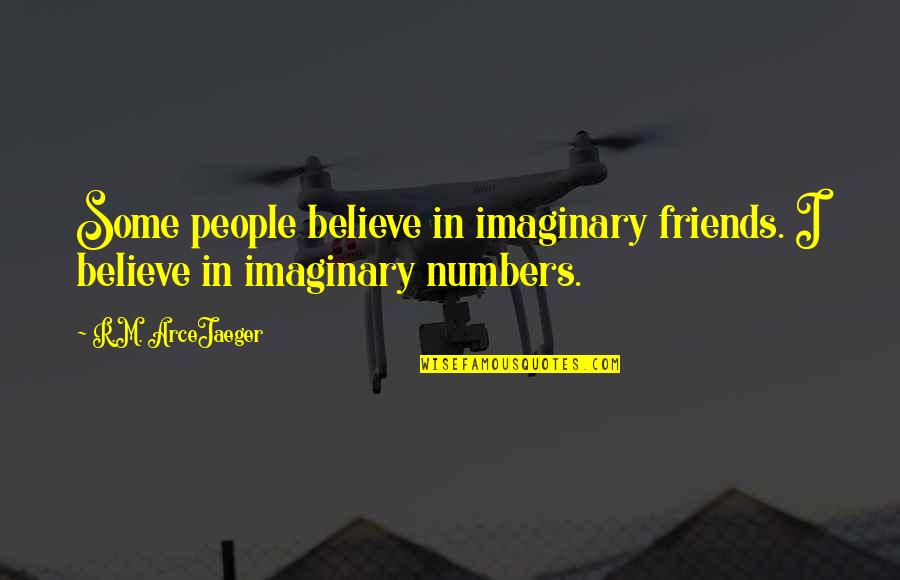 Some people believe in
imaginary friends
. I believe in imaginary numbers. —
R.M. ArceJaeger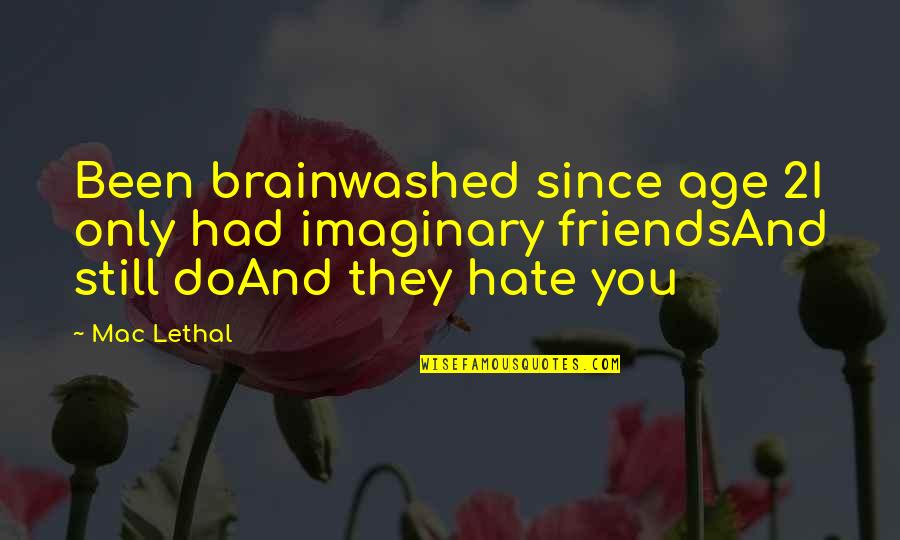 Been brainwashed since age 2
I only had
imaginary friends
And still do
And they hate you —
Mac Lethal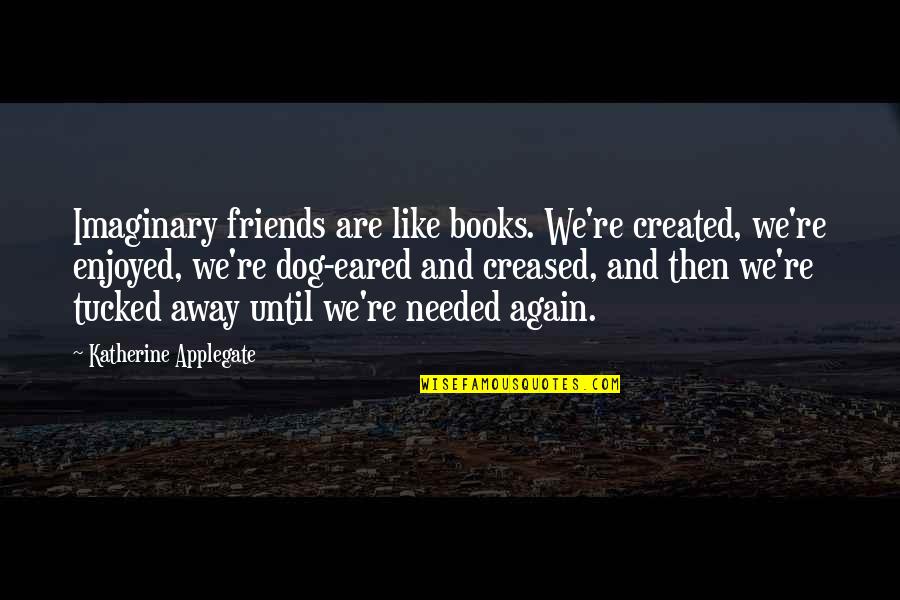 Imaginary friends
are like books. We're created, we're enjoyed, we're dog-eared and creased, and then we're tucked away until we're needed again. —
Katherine Applegate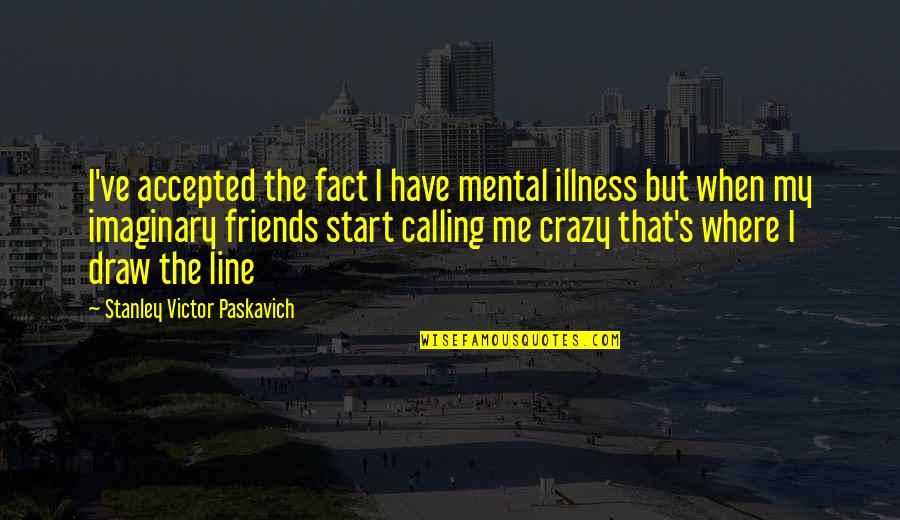 I've accepted the fact I have mental illness but when my
imaginary friends
start calling me crazy that's where I draw the line —
Stanley Victor Paskavich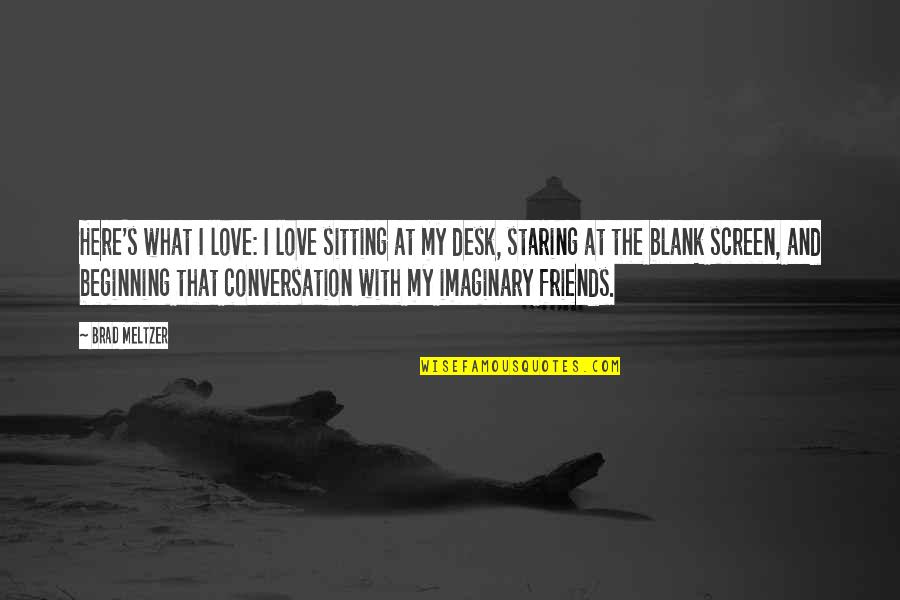 Here's what I love: I love sitting at my desk, staring at the blank screen, and beginning that conversation with my
imaginary friends
. —
Brad Meltzer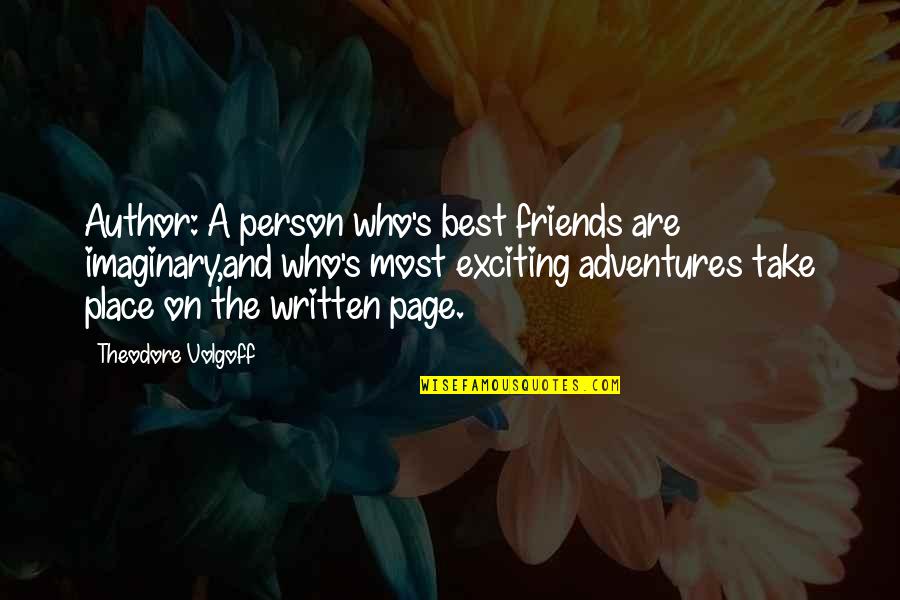 Author: A person who's best friends are imaginary,and who's most exciting adventures take place on the written page. —
Theodore Volgoff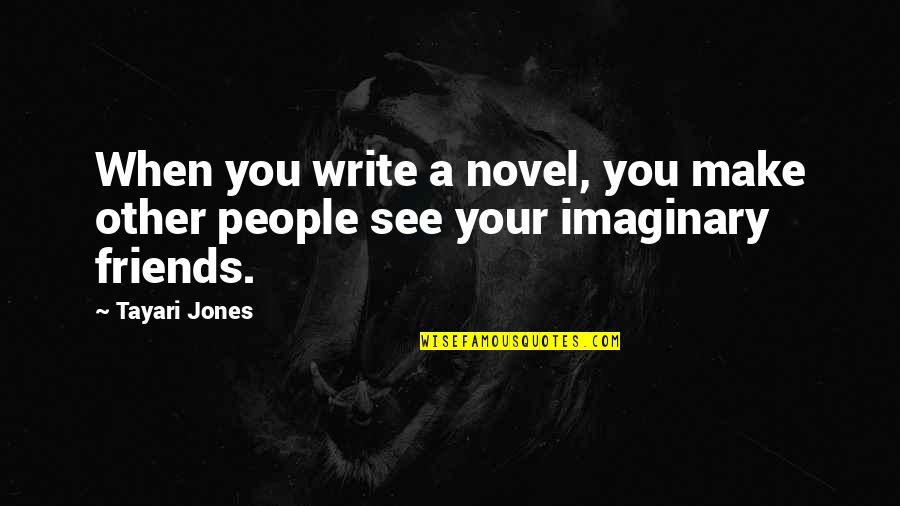 When you write a novel, you make other people see your
imaginary friends
. —
Tayari Jones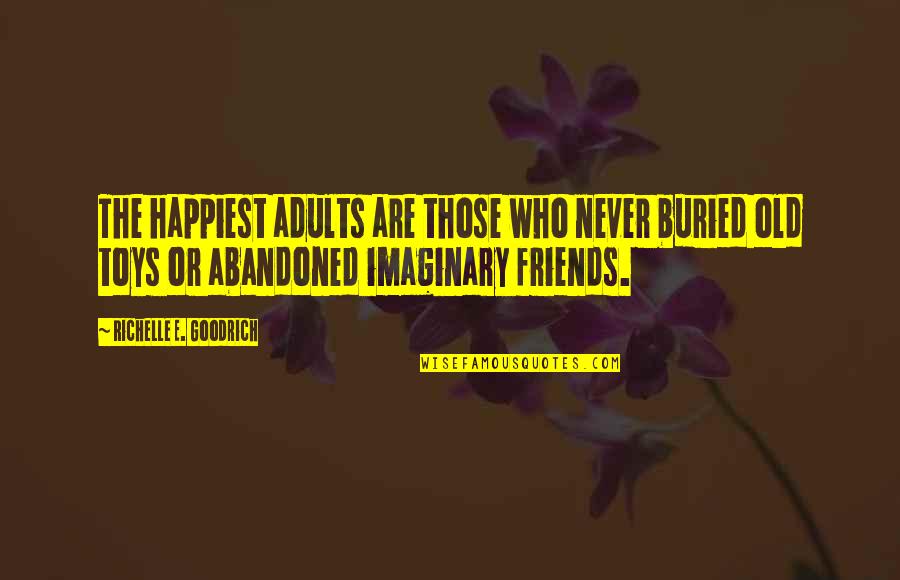 The happiest adults are those who never buried old toys or abandoned
imaginary friends
. —
Richelle E. Goodrich