I'm Waiting For A Miracle Quotes
Collection of top 23 famous quotes about I'm Waiting For A Miracle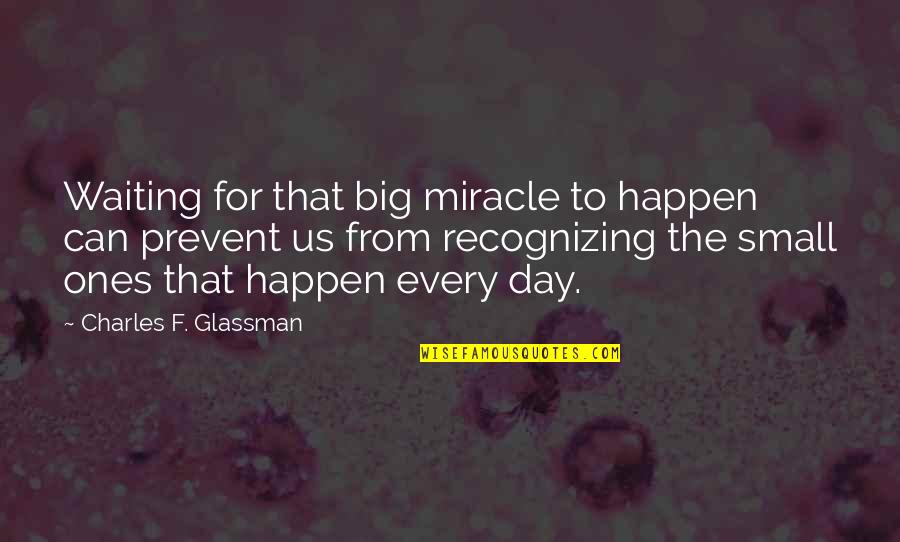 Waiting for that big miracle to happen can prevent us from recognizing the small ones that happen every day.
—
Charles F. Glassman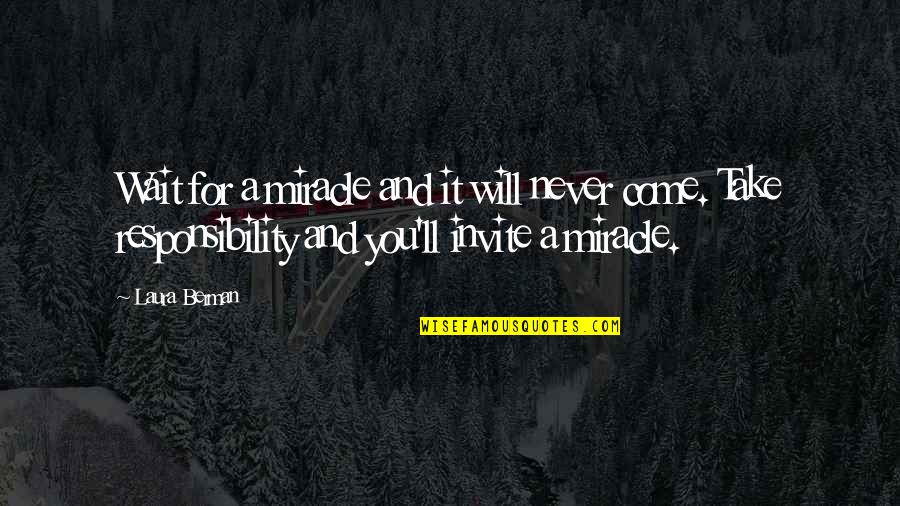 Wait for a miracle and it will never come. Take responsibility and you'll invite a miracle.
—
Laura Berman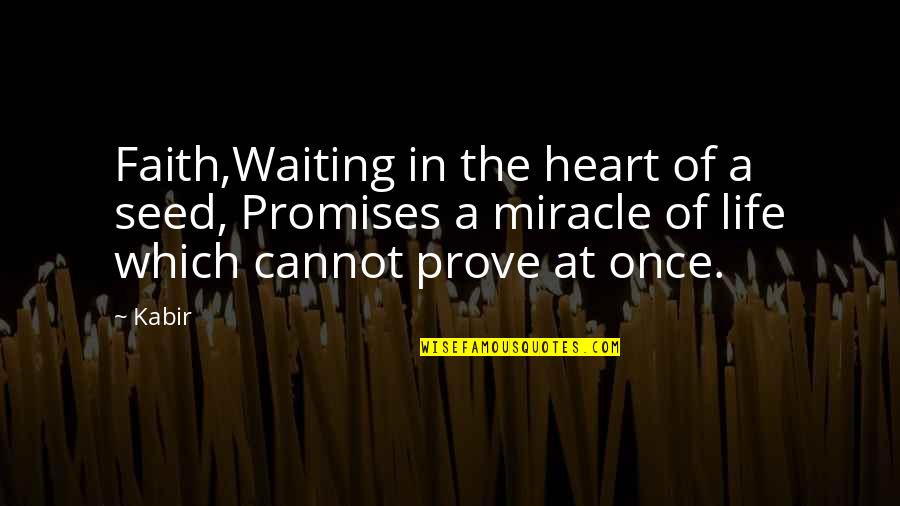 Faith,Waiting in the heart of a seed, Promises a miracle of life which cannot prove at once.
—
Kabir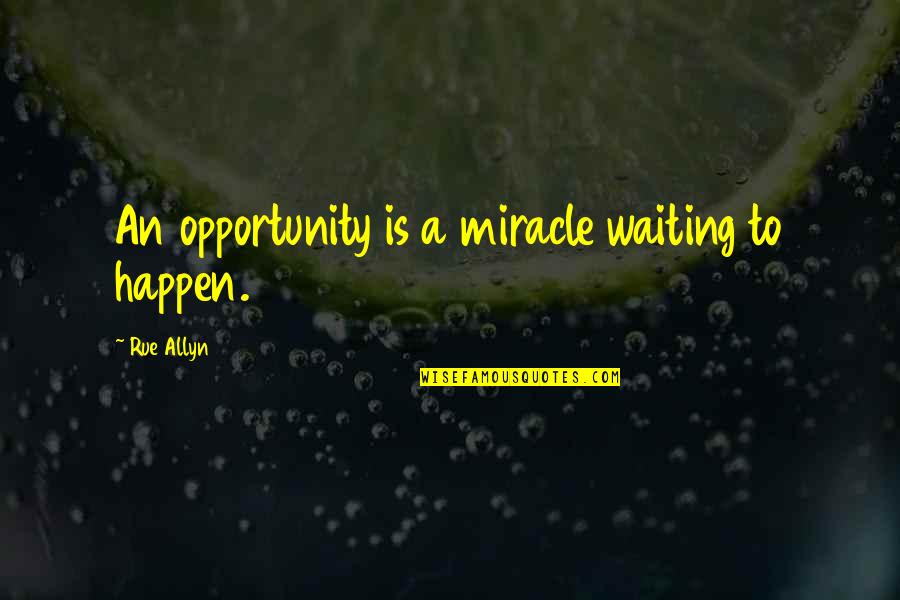 An opportunity is a miracle waiting to happen.
—
Rue Allyn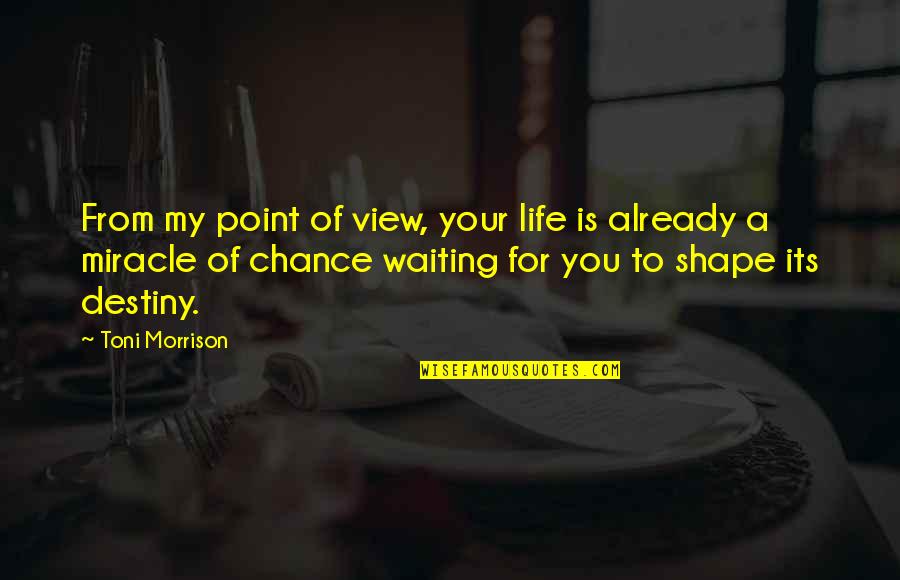 From my point of view, your life is already a miracle of chance waiting for you to shape its destiny.
—
Toni Morrison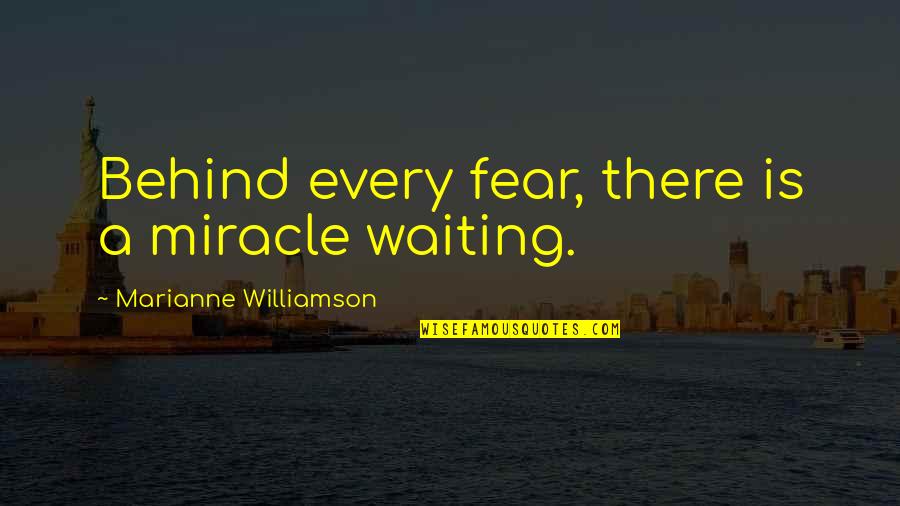 Behind every fear, there is a miracle waiting.
—
Marianne Williamson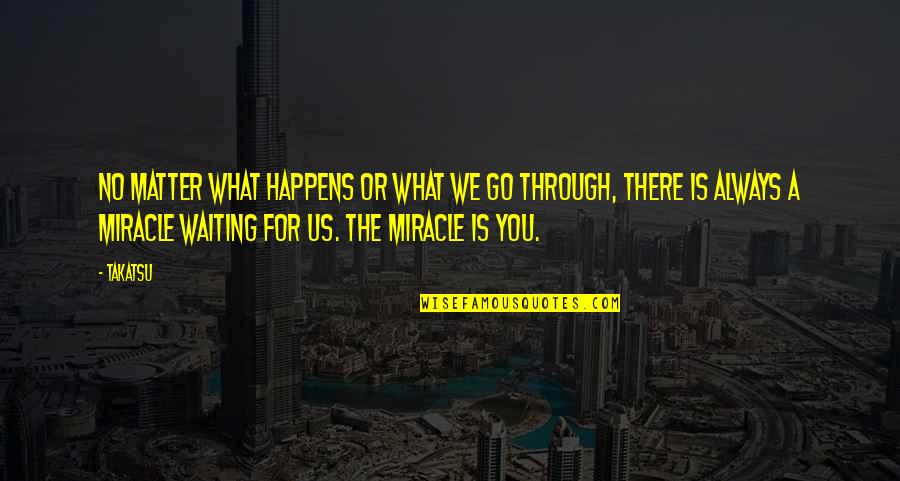 No matter what happens or what we go through, there is always a miracle waiting for us. The miracle is you.
—
Takatsu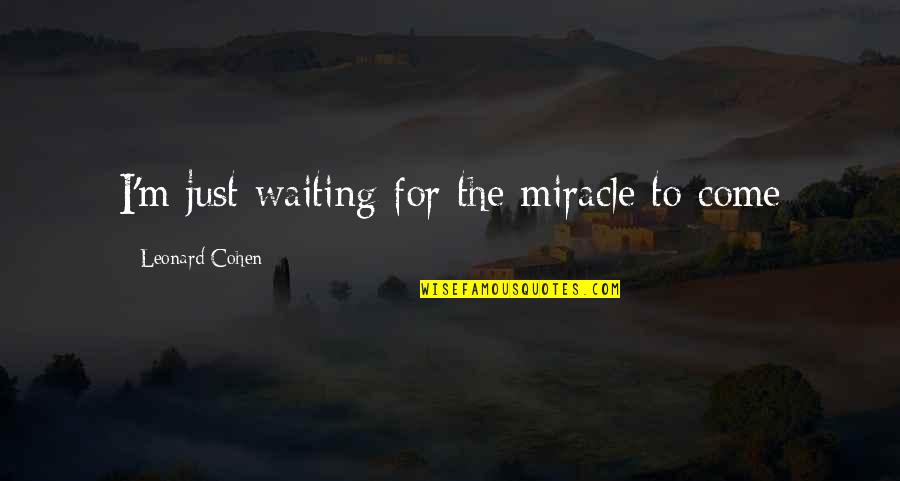 I'm just waiting for the miracle to come —
Leonard Cohen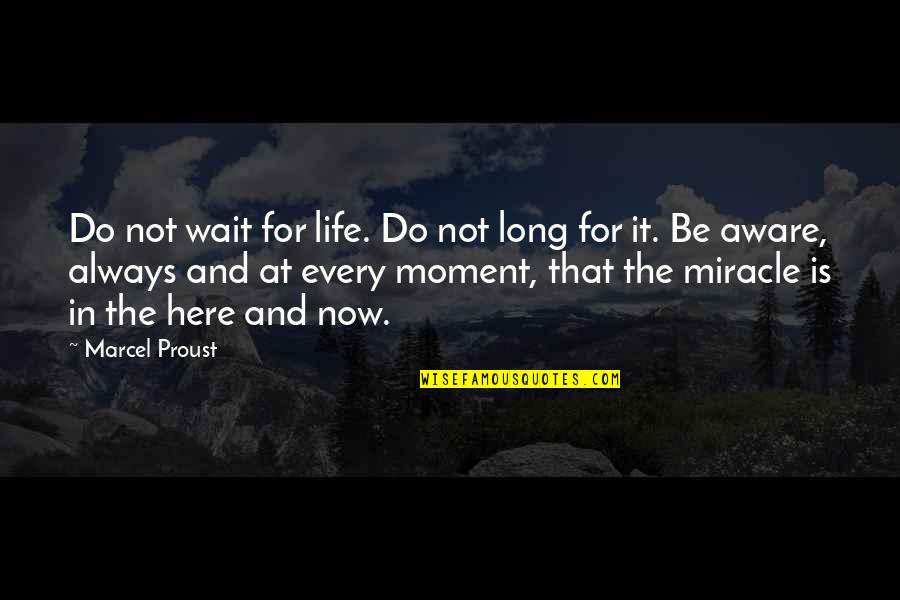 Do not wait for life. Do not long for it. Be aware, always and at every moment, that the miracle is in the here and now. —
Marcel Proust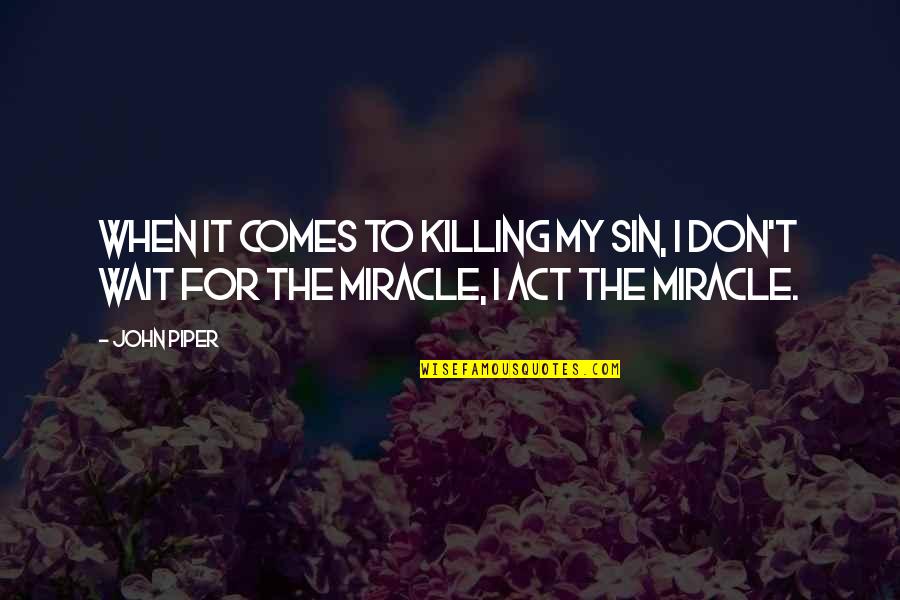 When it comes to killing my sin, I don't wait for the miracle, I act the miracle. —
John Piper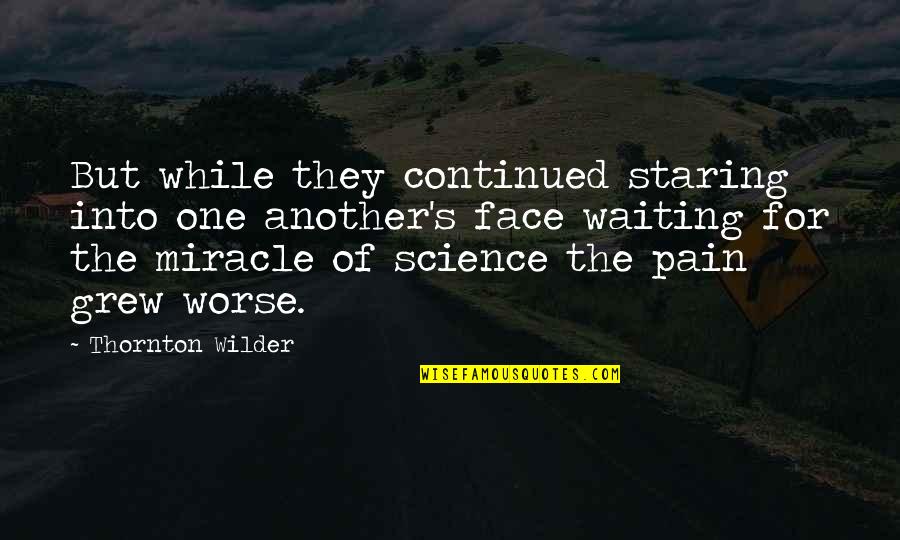 But while they continued staring into one another's face waiting for the miracle of science the pain grew worse. —
Thornton Wilder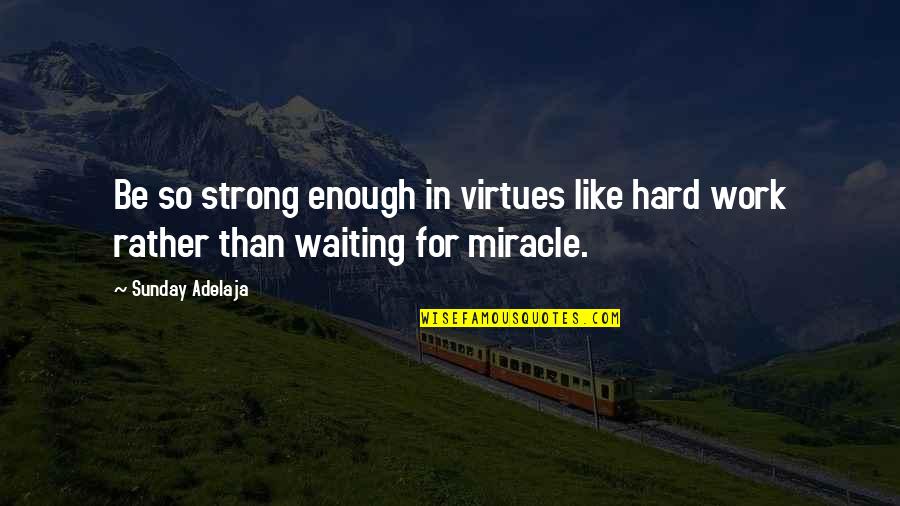 Be so strong enough in virtues like hard work rather than waiting for miracle. —
Sunday Adelaja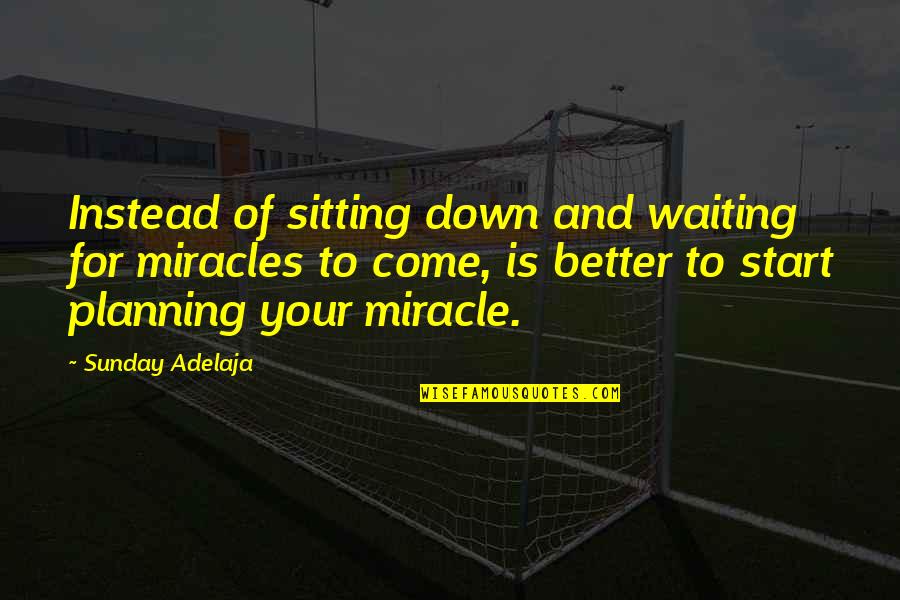 Instead of sitting down and waiting for miracles to come, is better to start planning your miracle. —
Sunday Adelaja
When you begin to wait for miracles, Jesus feels insulted. —
Sunday Adelaja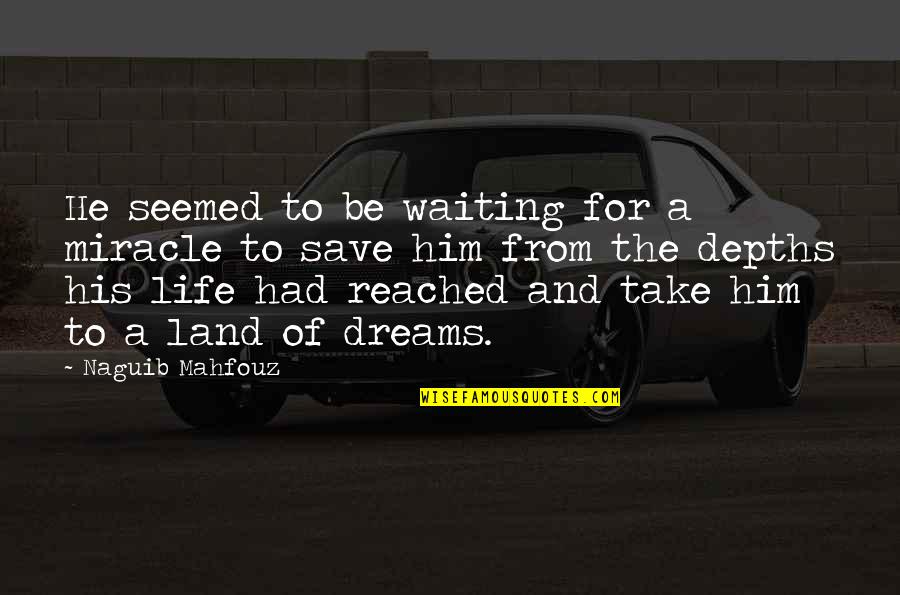 He seemed to be waiting for a miracle to save him from the depths his life had reached and take him to a land of dreams. —
Naguib Mahfouz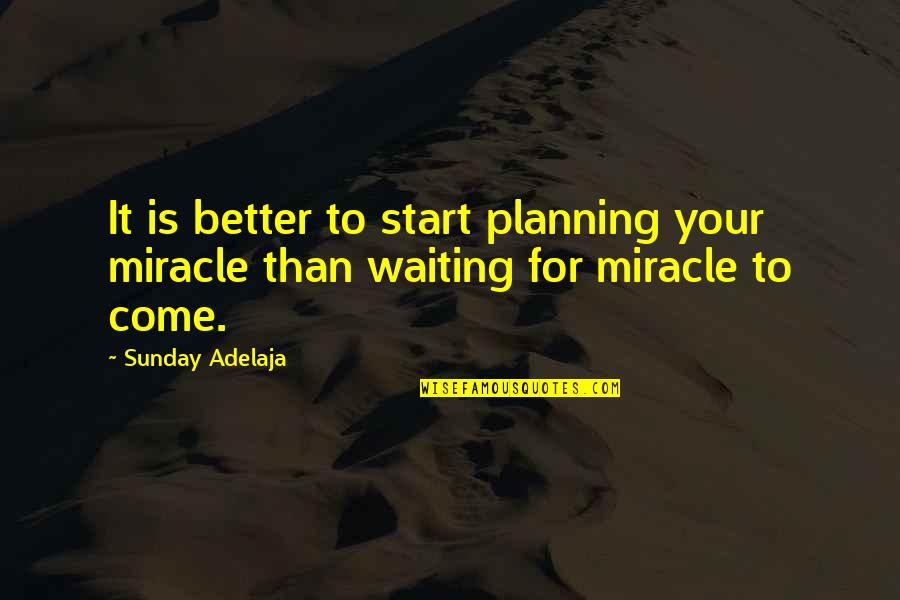 It is better to start planning your miracle than waiting for miracle to come. —
Sunday Adelaja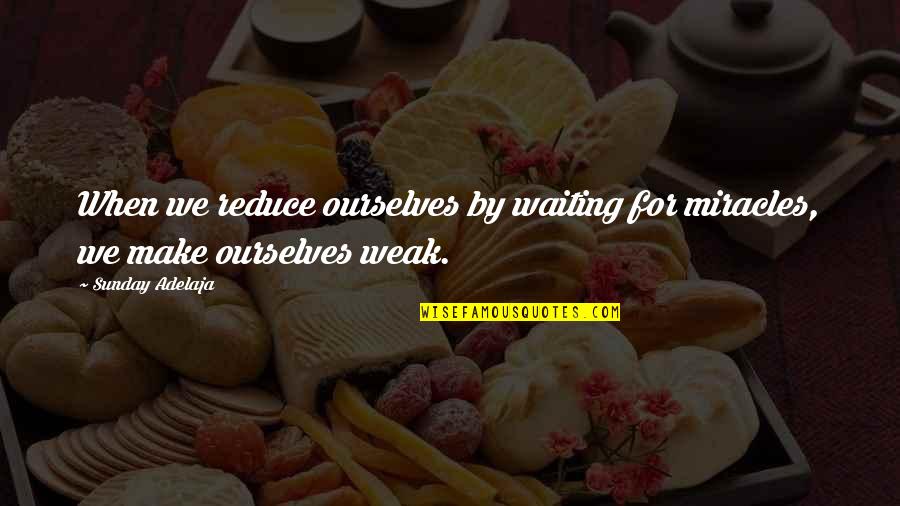 When we reduce ourselves by waiting for miracles, we make ourselves weak. —
Sunday Adelaja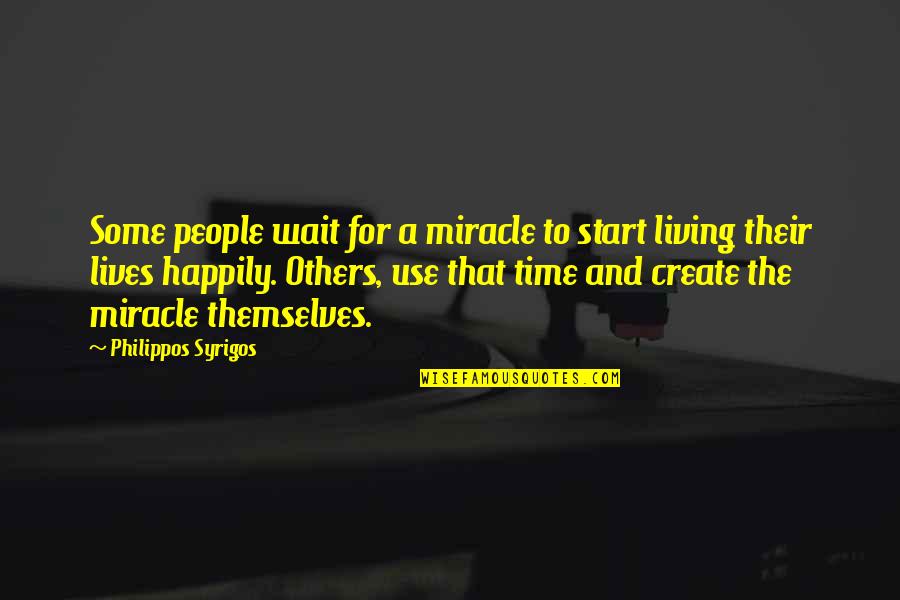 Some people wait for a miracle to start living their lives happily. Others, use that time and create the miracle themselves. —
Philippos Syrigos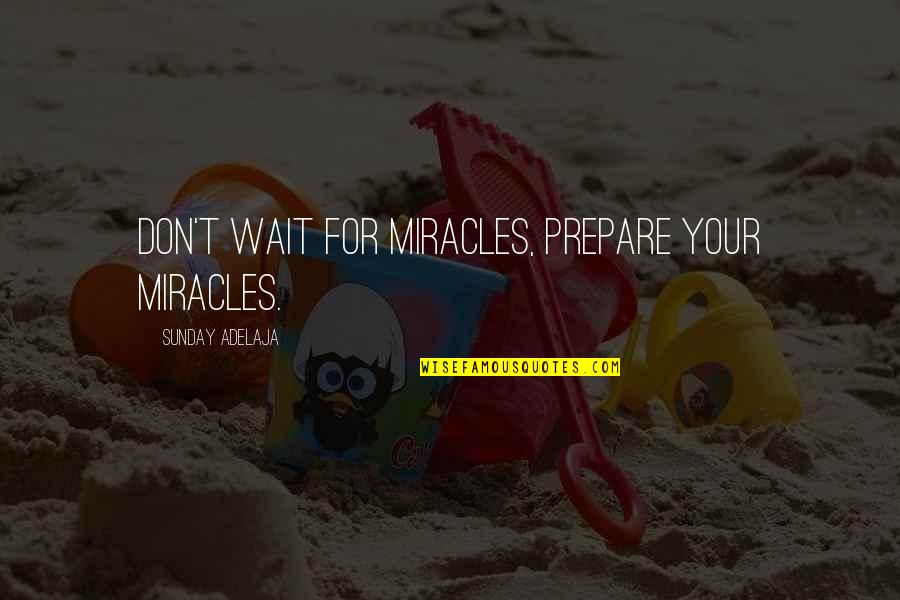 Don't wait for miracles, prepare your miracles. —
Sunday Adelaja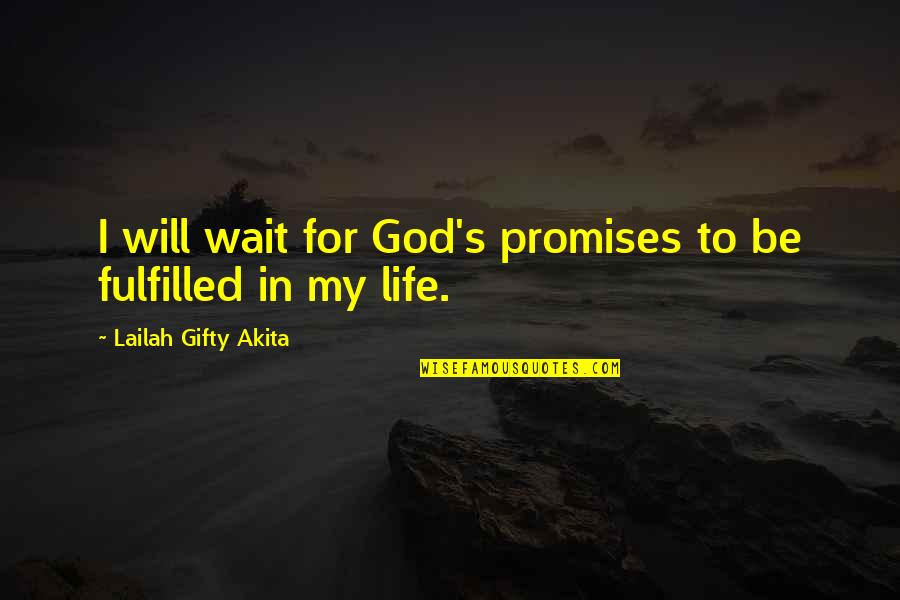 I will wait for God's promises to be fulfilled in my life. —
Lailah Gifty Akita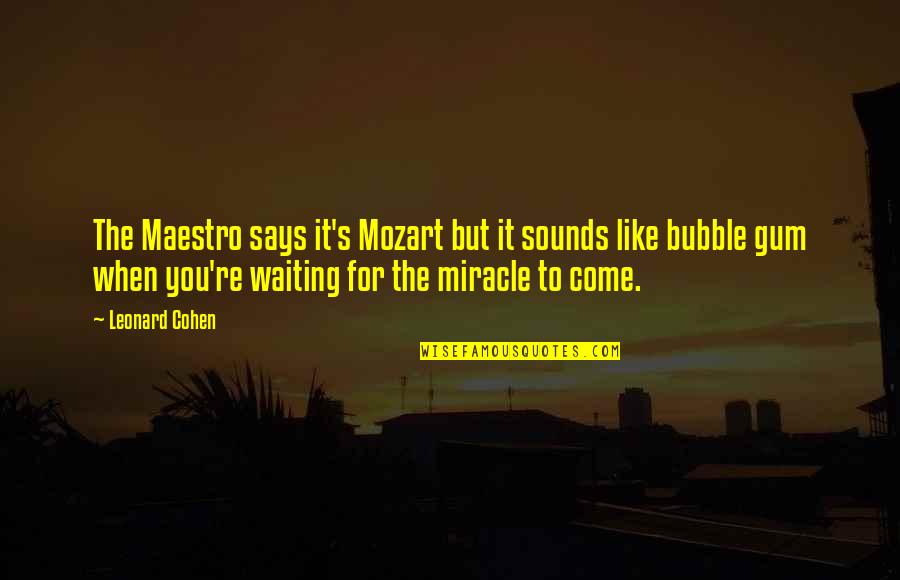 The Maestro says it's Mozart but it sounds like bubble gum when you're waiting for the miracle to come. —
Leonard Cohen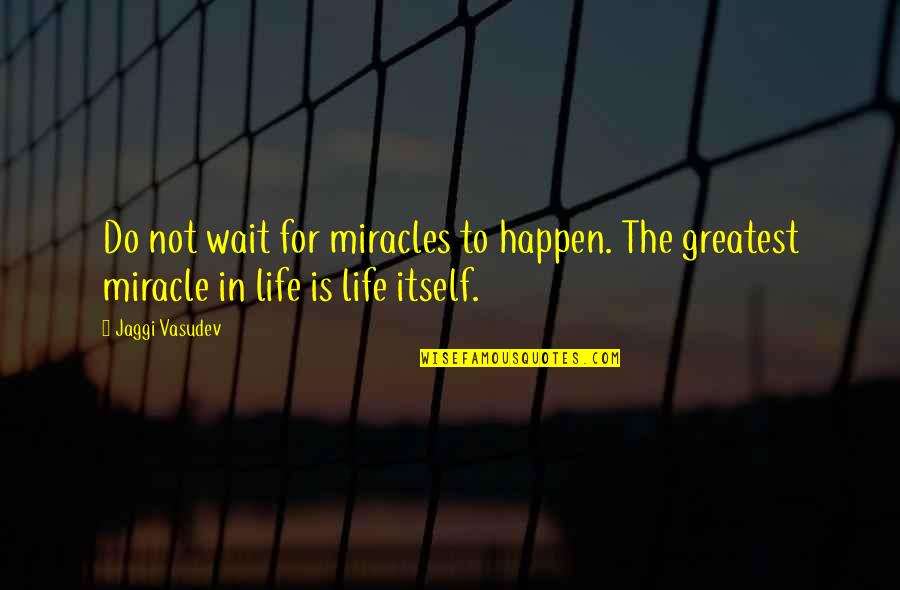 Do not wait for miracles to happen. The greatest miracle in life is life itself. —
Jaggi Vasudev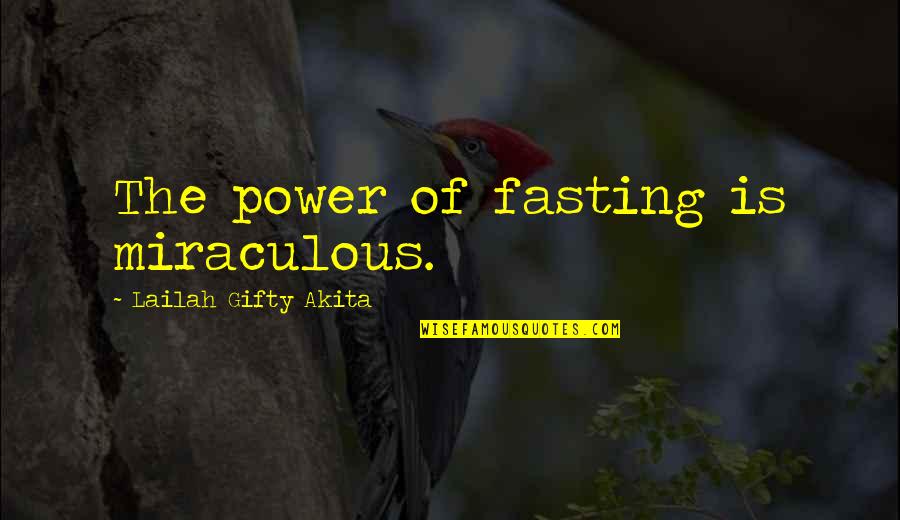 The power of fasting is miraculous. —
Lailah Gifty Akita