I'm Happy To Have You Quotes
Collection of top 62 famous quotes about I'm Happy To Have You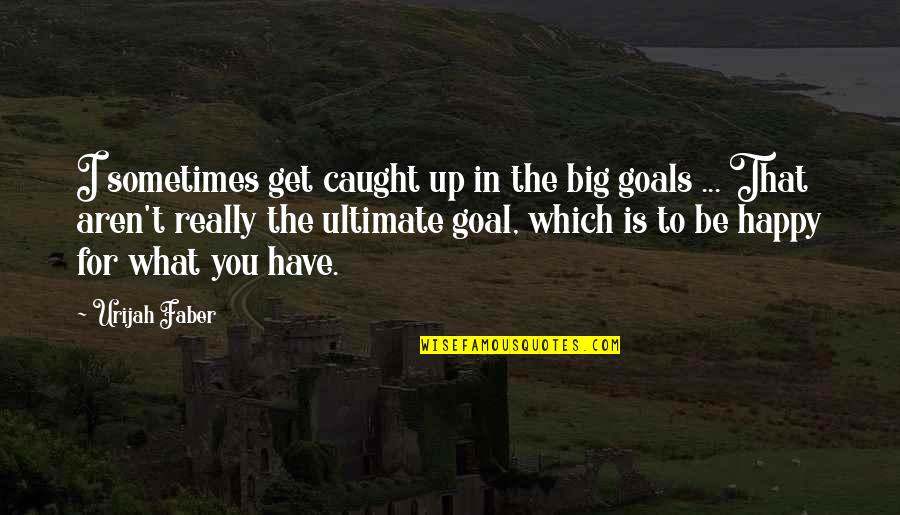 I sometimes get caught up in the big goals ... That aren't really the ultimate goal, which is to be happy for what you have.
—
Urijah Faber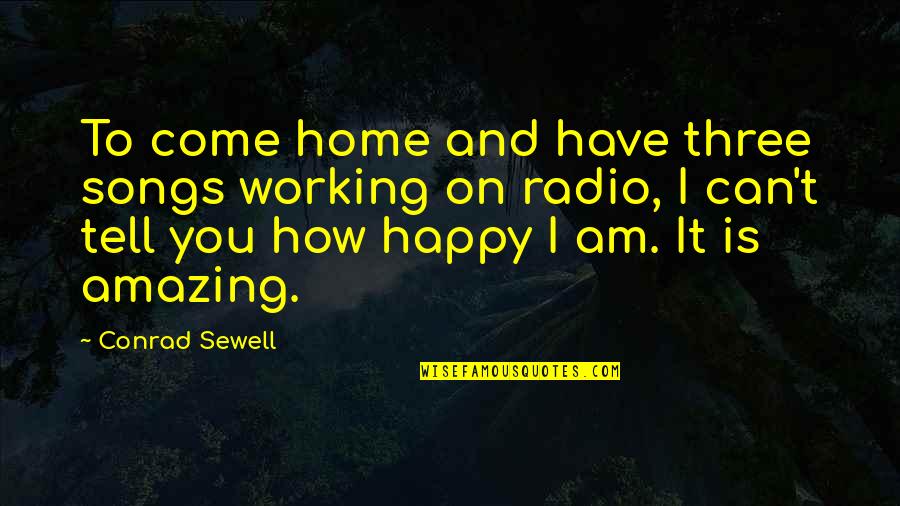 To come home and have three songs working on radio, I can't tell you how happy I am. It is amazing.
—
Conrad Sewell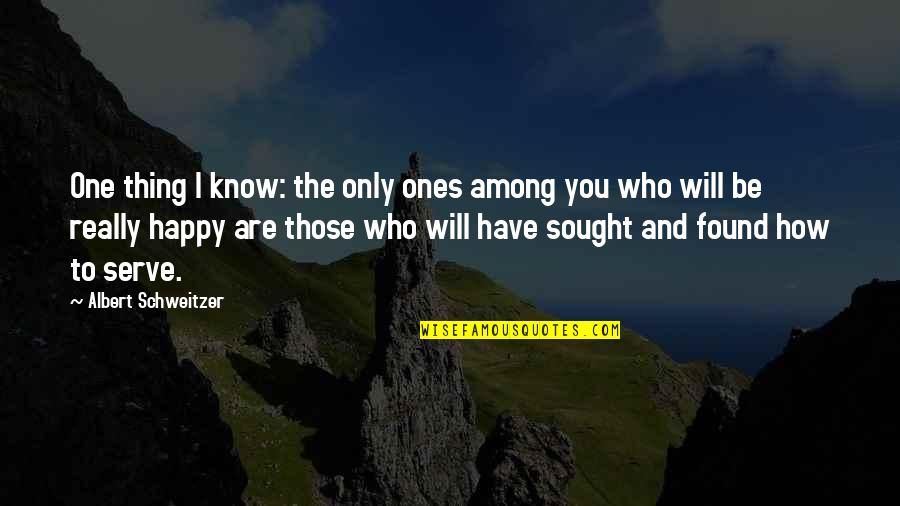 One thing I know: the only ones among you who will be really happy are those who will have sought and found how to serve.
—
Albert Schweitzer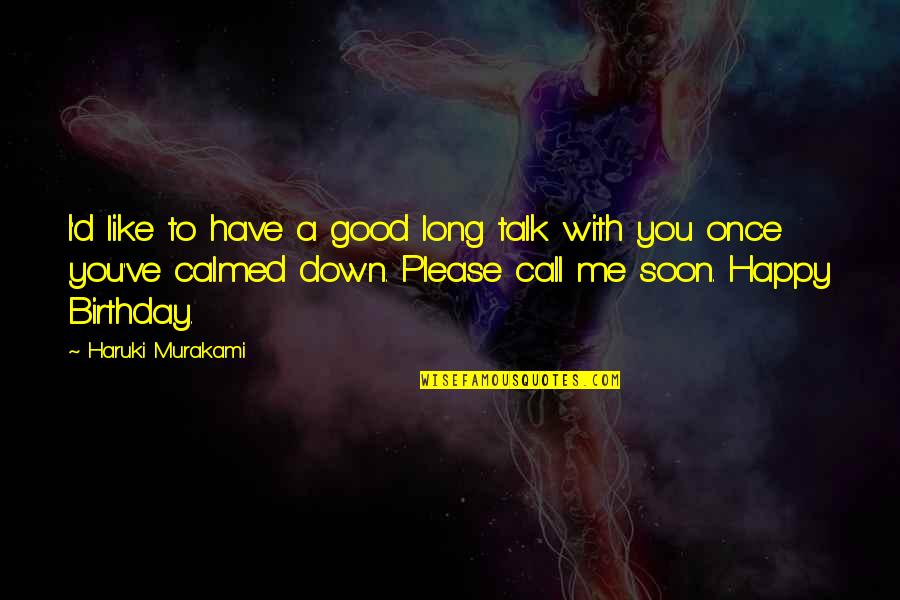 I'd like to have a good long talk with you once you've calmed down. Please call me soon. Happy Birthday.
—
Haruki Murakami
Yes, I was determined to have a happy Christmas' 'Did you?' 'I think so. I don't remember it much, and that's always a good sign, isn't it?
—
Evelyn Waugh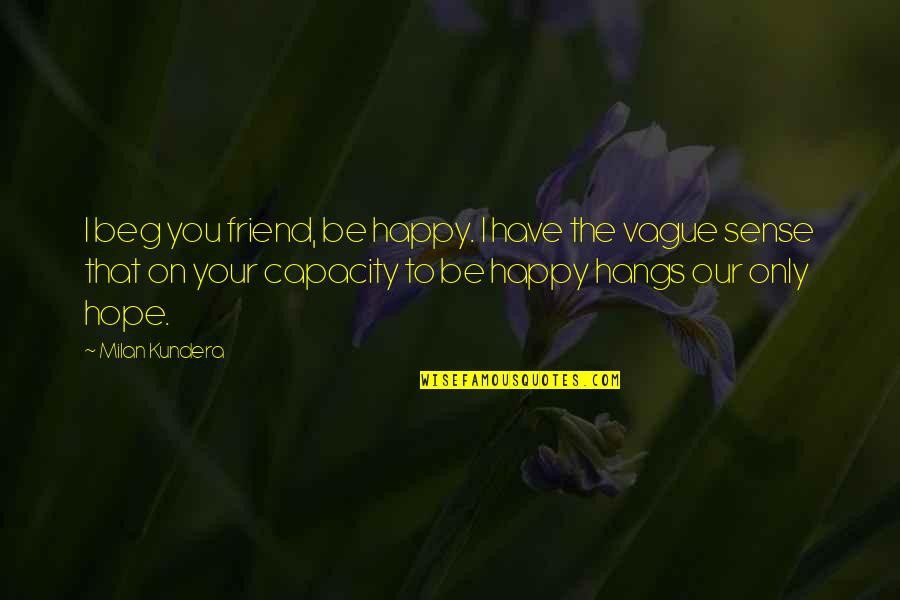 I beg you friend, be happy. I have the vague sense that on your capacity to be happy hangs our only hope.
—
Milan Kundera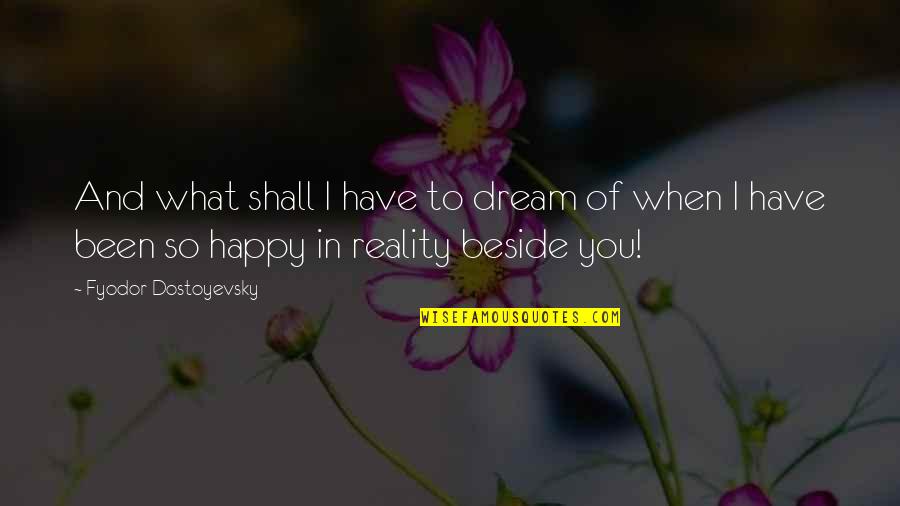 And what shall I have to dream of when I have been so happy in reality beside you!
—
Fyodor Dostoyevsky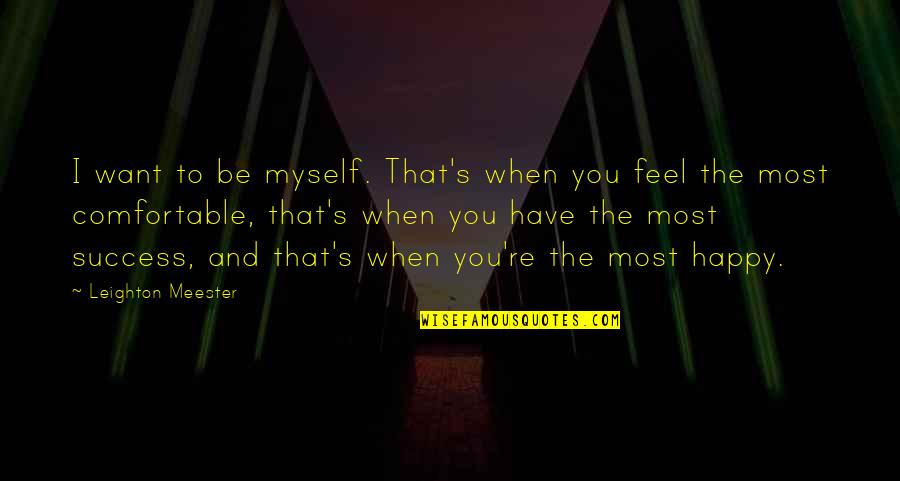 I want to be myself. That's when you feel the most comfortable, that's when you have the most success, and that's when you're the most happy.
—
Leighton Meester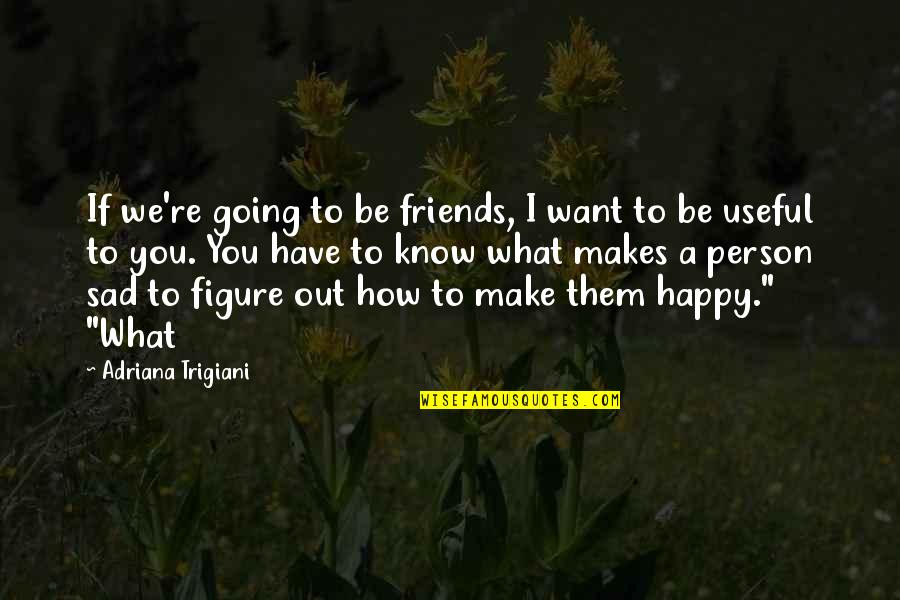 If we're going to be friends, I want to be useful to you. You have to know what makes a person sad to figure out how to make them happy." "What
—
Adriana Trigiani
I think in American culture, we put value on economic success but tell people you don't have to be economically successful to be happy. —
John Hodgman
You have to take things with a lot of laughter. I laugh with everyone; this way, I will be able to die happy. —
Azzedine Alaia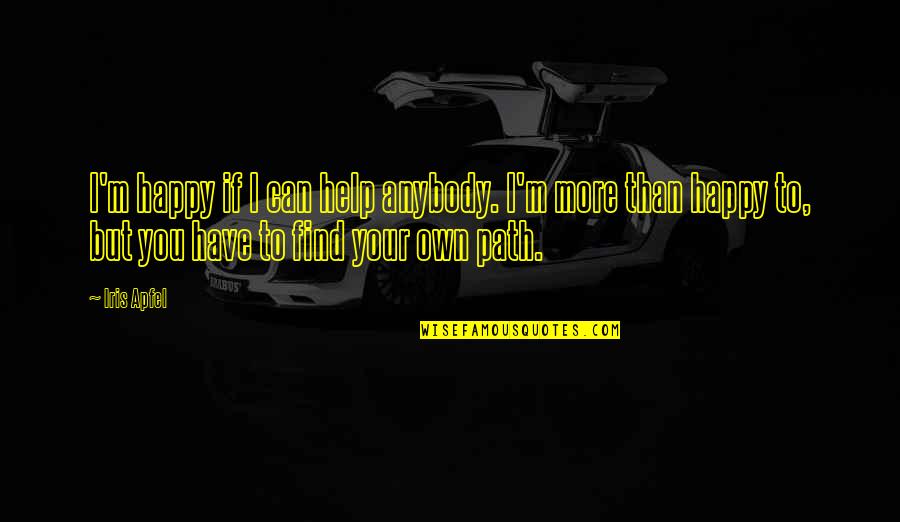 I'm happy if I can help anybody. I'm more than happy to, but you have to find your own path. —
Iris Apfel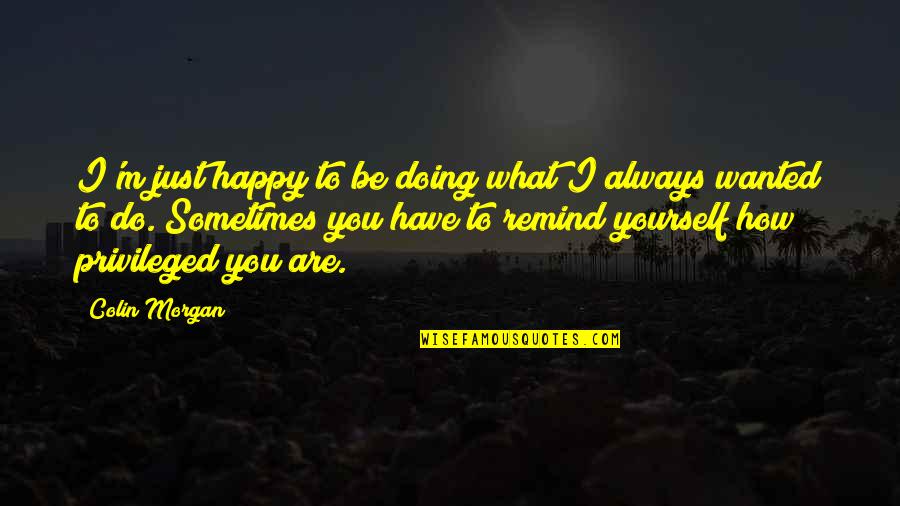 I'm just happy to be doing what I always wanted to do. Sometimes you have to remind yourself how privileged you are. —
Colin Morgan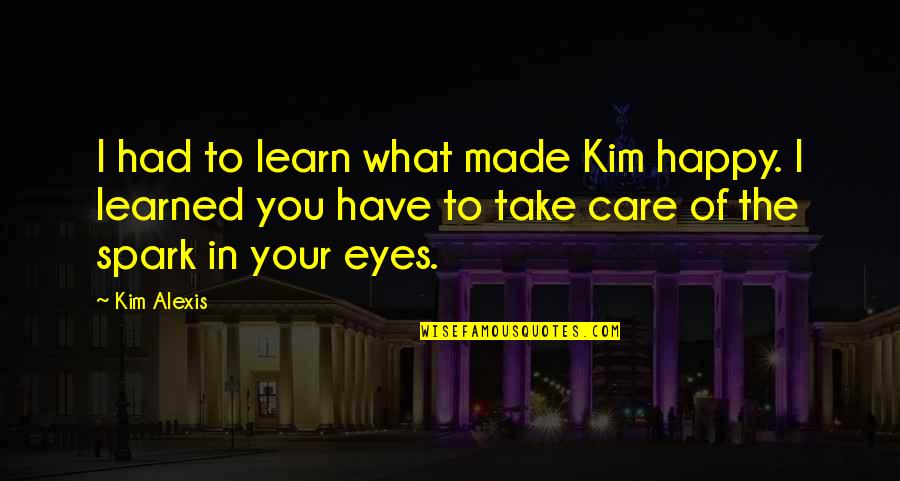 I had to learn what made Kim happy. I learned you have to take care of the spark in your eyes. —
Kim Alexis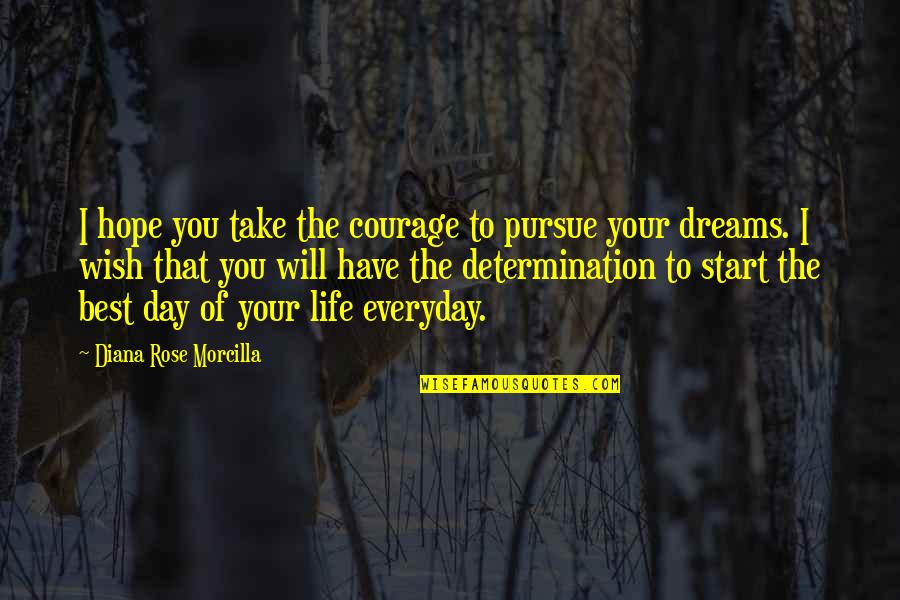 I hope you take the courage to pursue your dreams. I wish that you will have the determination to start the best day of your life everyday. —
Diana Rose Morcilla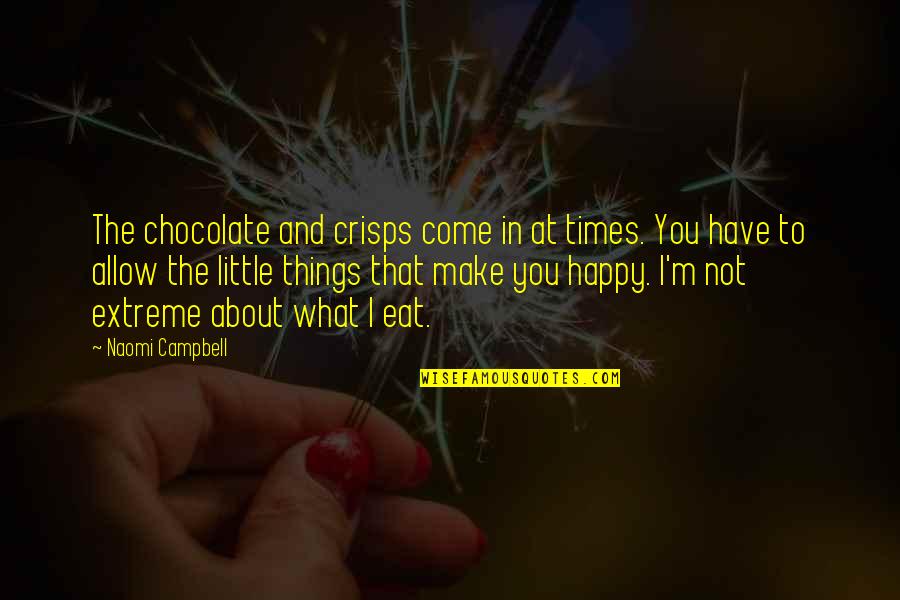 The chocolate and crisps come in at times. You have to allow the little things that make you happy. I'm not extreme about what I eat. —
Naomi Campbell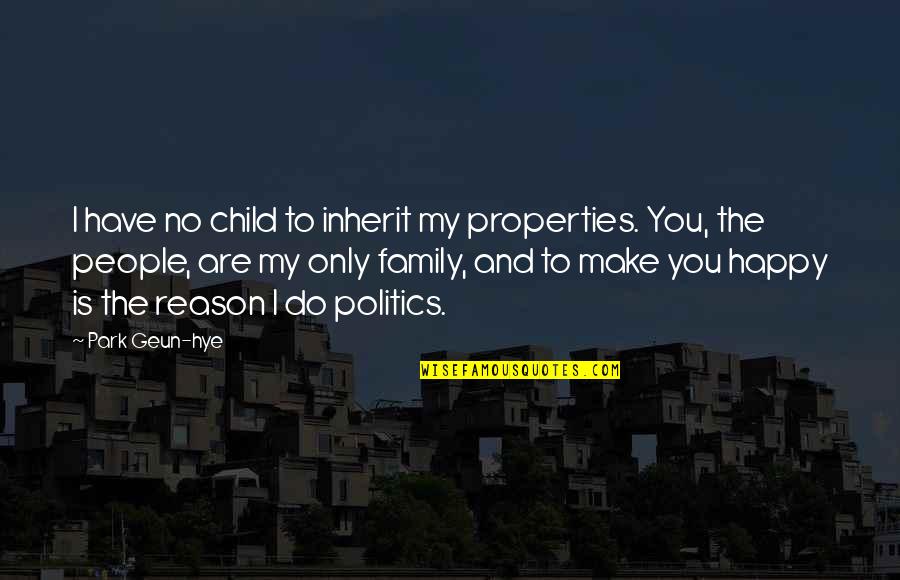 I have no child to inherit my properties. You, the people, are my only family, and to make you happy is the reason I do politics. —
Park Geun-hye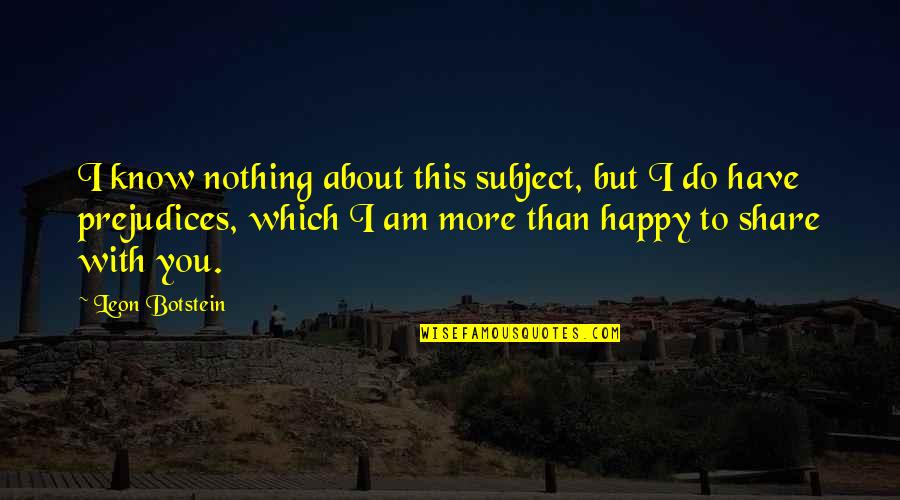 I know nothing about this subject, but I do have prejudices, which I am more than happy to share with you. —
Leon Botstein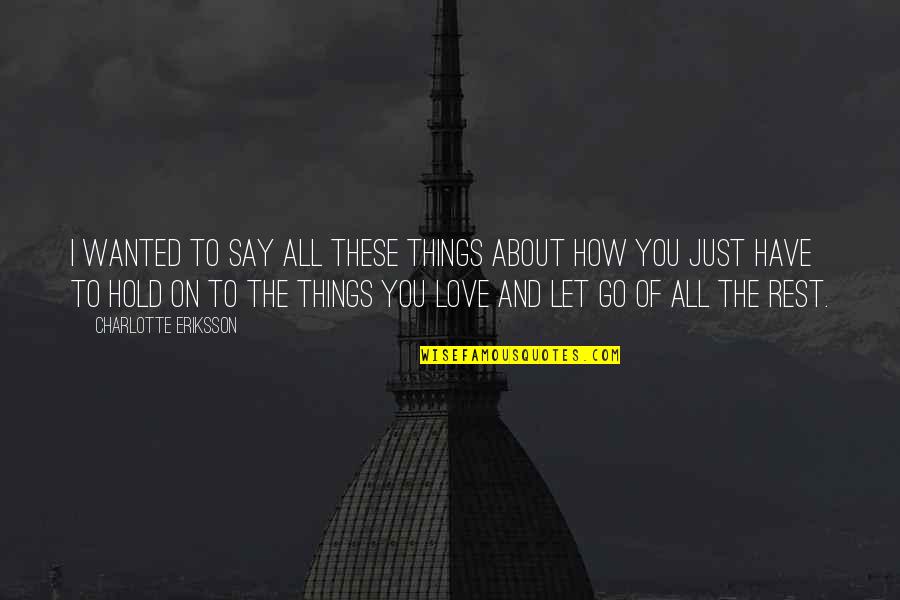 I wanted to say all these things about how you just have to hold on to the things you love and let go of all the rest. —
Charlotte Eriksson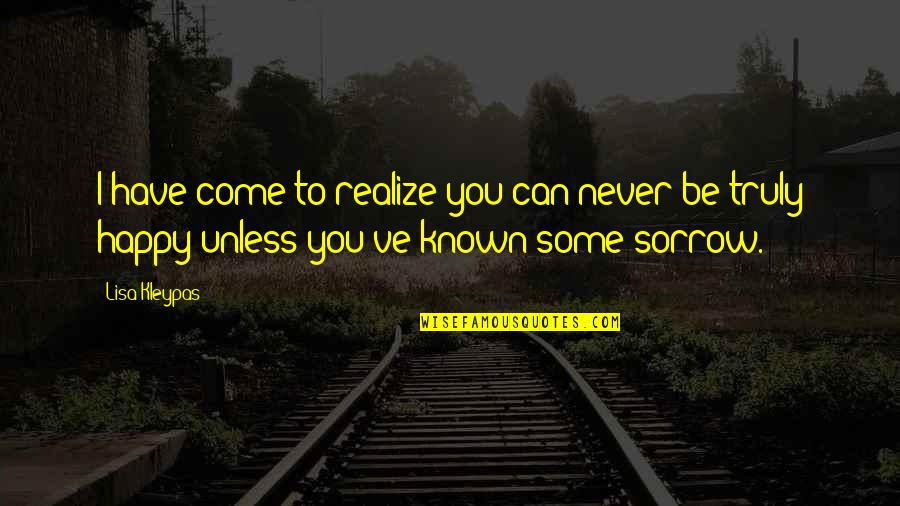 I have come to realize you can never be truly happy unless you've known some sorrow. —
Lisa Kleypas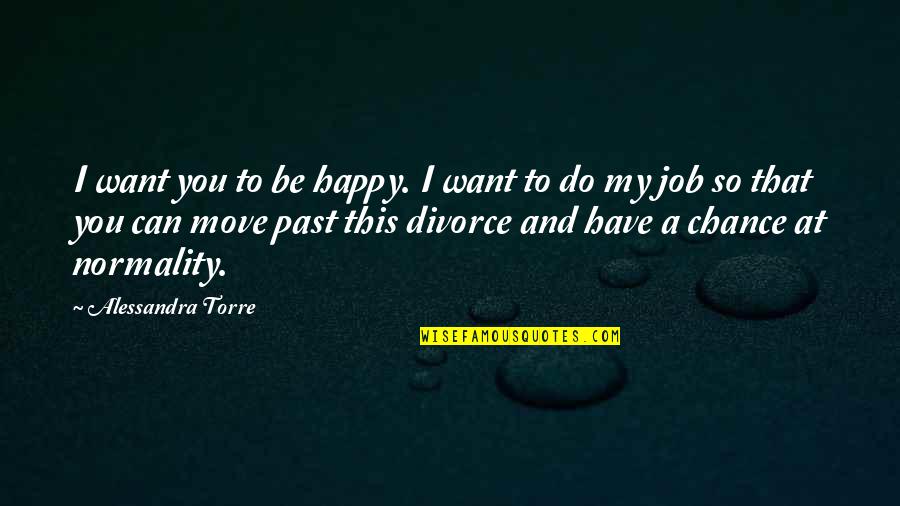 I want you to be happy. I want to do my job so that you can move past this divorce and have a chance at normality. —
Alessandra Torre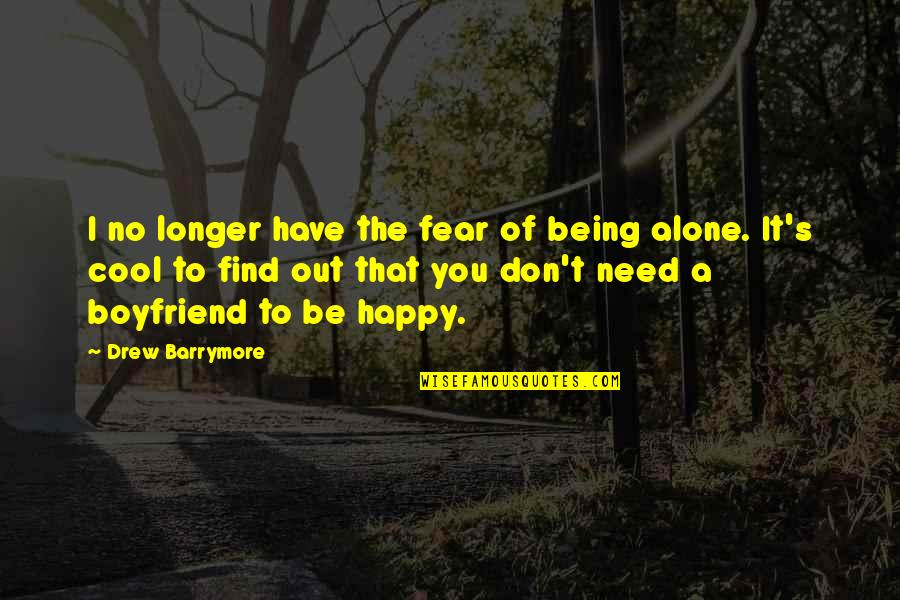 I no longer have the fear of being alone. It's cool to find out that you don't need a boyfriend to be happy. —
Drew Barrymore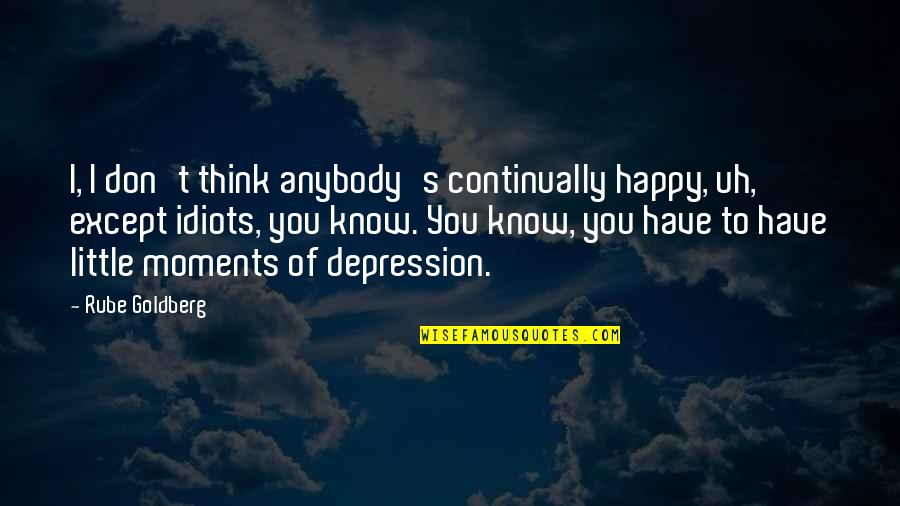 I, I don't think anybody's continually happy, uh, except idiots, you know. You know, you have to have little moments of depression. —
Rube Goldberg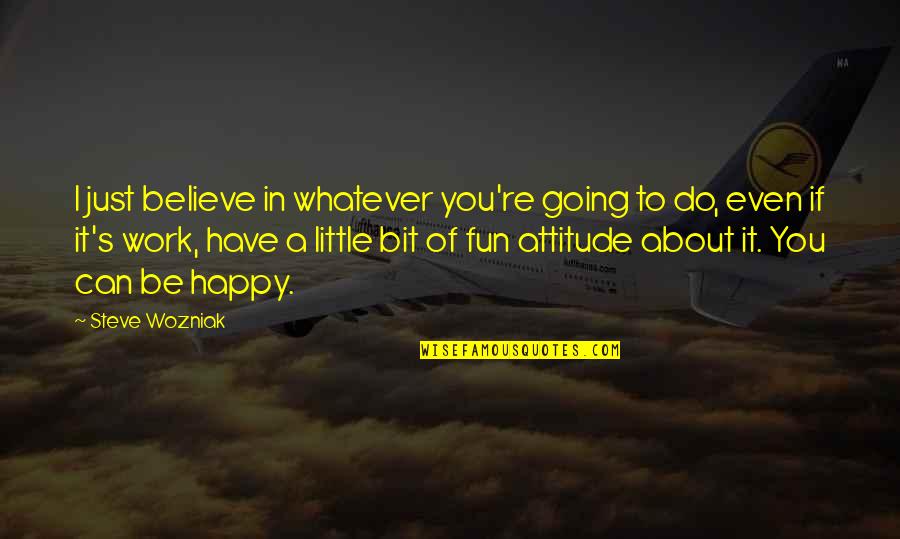 I just believe in whatever you're going to do, even if it's work, have a little bit of fun attitude about it. You can be happy. —
Steve Wozniak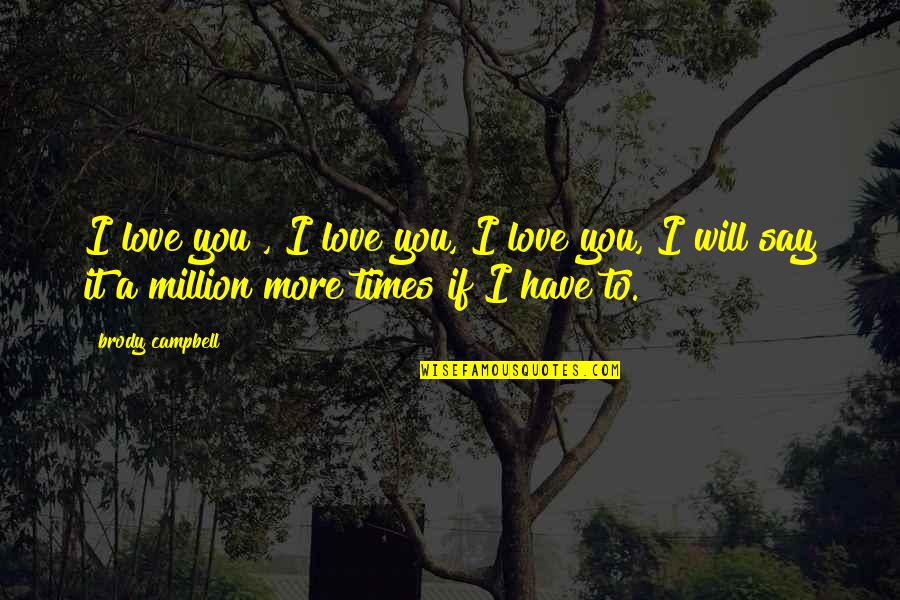 I love you , I love you, I love you, I will say it a million more times if I have to. —
Brody Campbell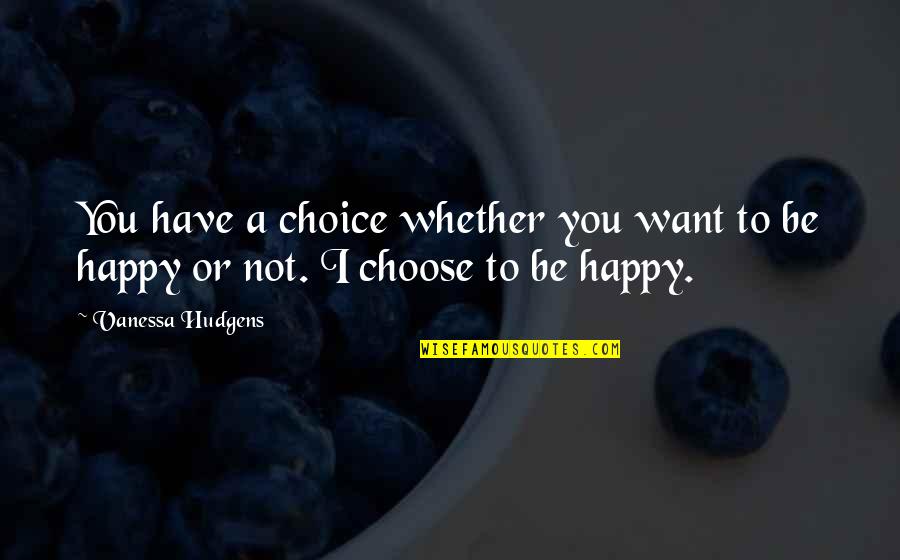 You have a choice whether you want to be happy or not. I choose to be happy. —
Vanessa Hudgens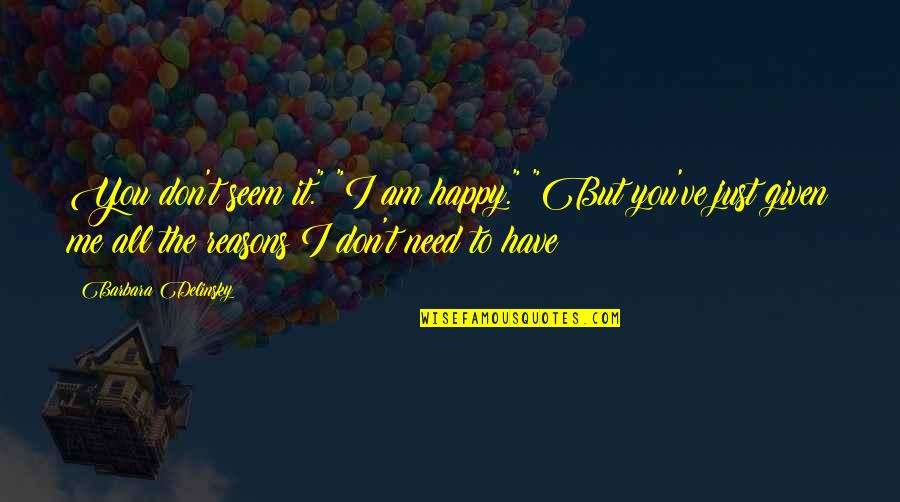 You don't seem it." "I am happy." "But you've just given me all the reasons I don't need to have —
Barbara Delinsky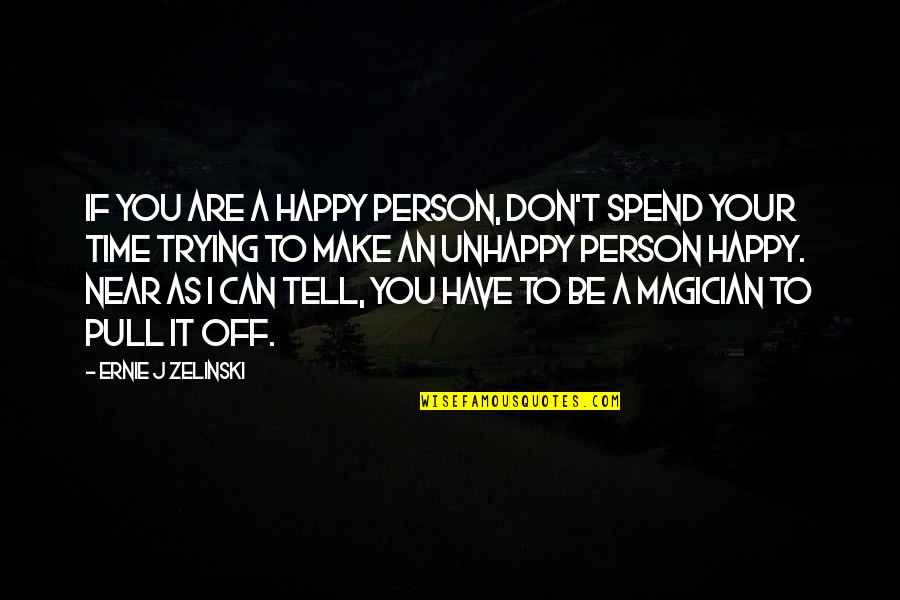 If you are a happy person, don't spend your time trying to make an unhappy person happy. Near as I can tell, you have to be a magician to pull it off. —
Ernie J Zelinski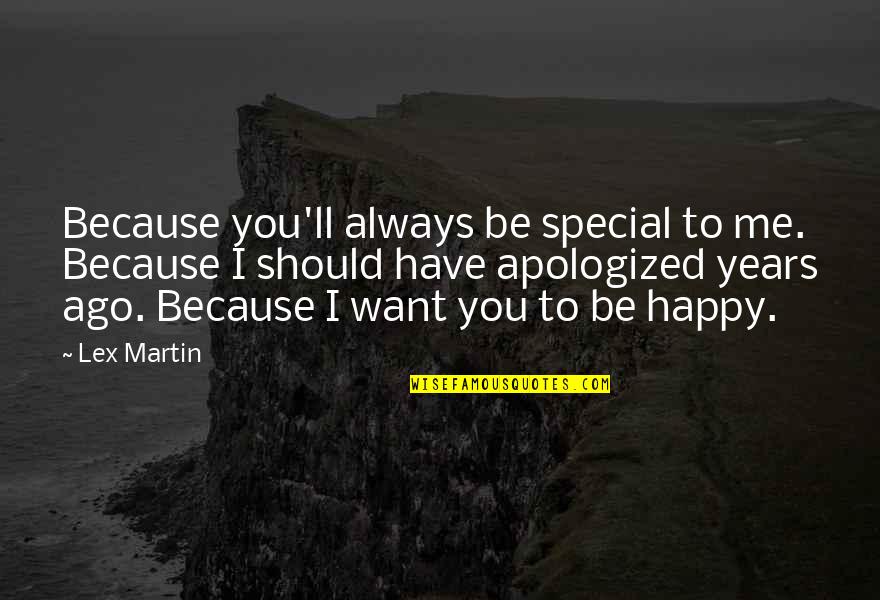 Because you'll always be special to me. Because I should have apologized years ago. Because I want you to be happy. —
Lex Martin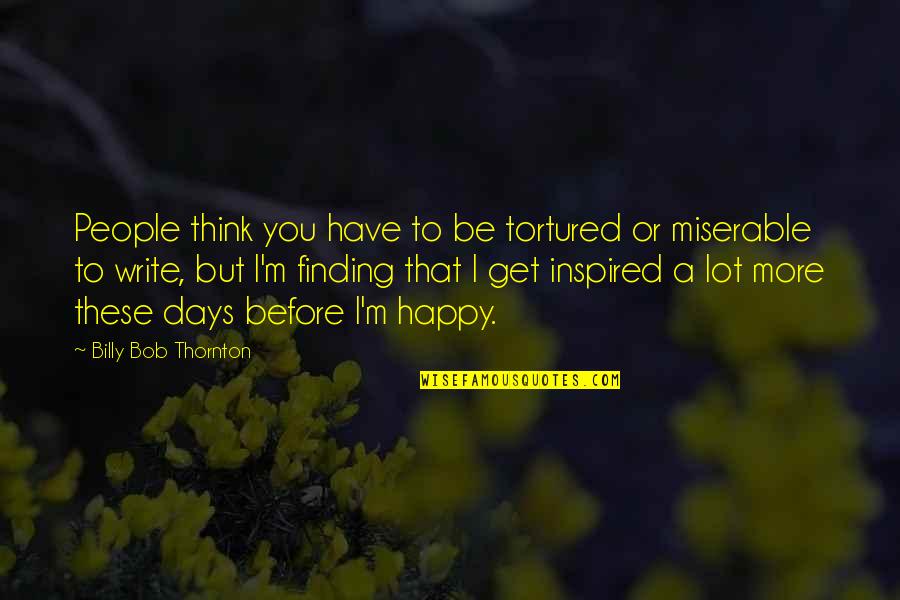 People think you have to be tortured or miserable to write, but I'm finding that I get inspired a lot more these days before I'm happy. —
Billy Bob Thornton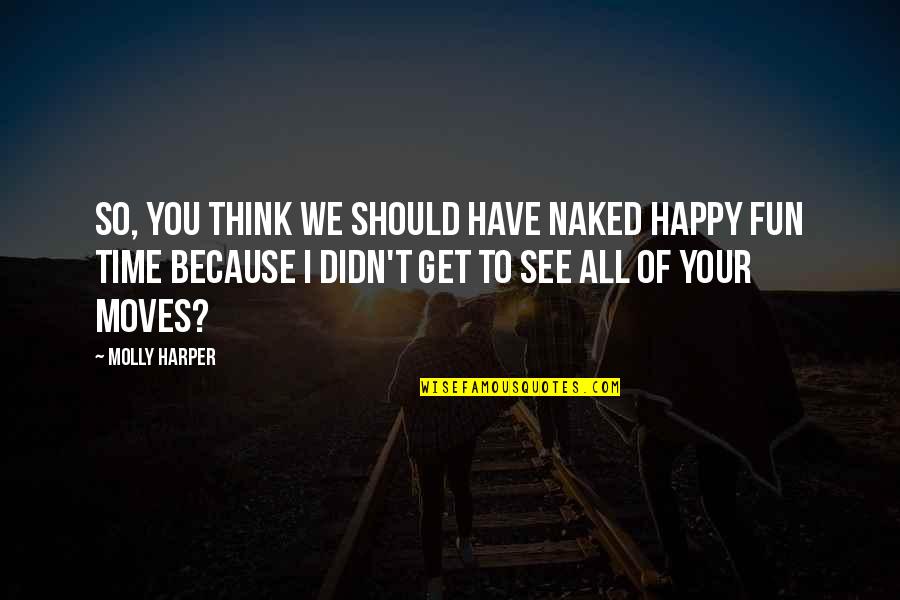 So, you think we should have Naked Happy Fun Time because I didn't get to see all of your moves? —
Molly Harper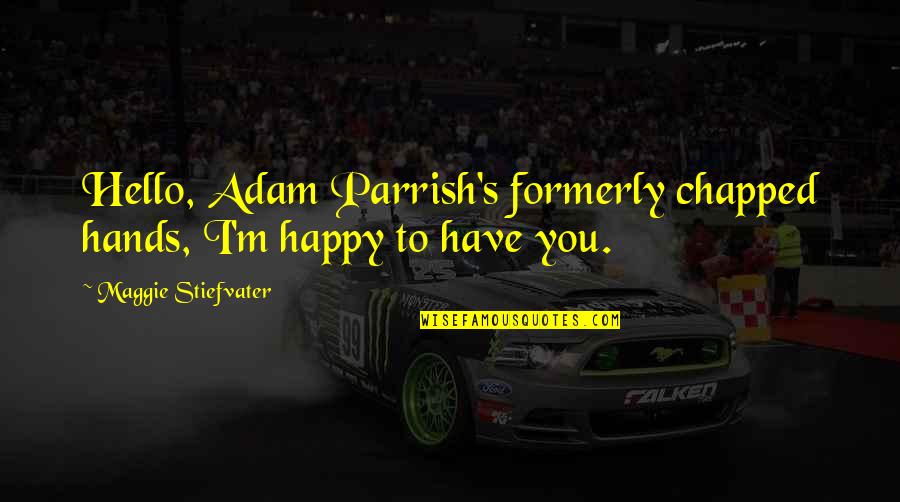 Hello, Adam Parrish's formerly chapped hands,
I'm happy to have you
. —
Maggie Stiefvater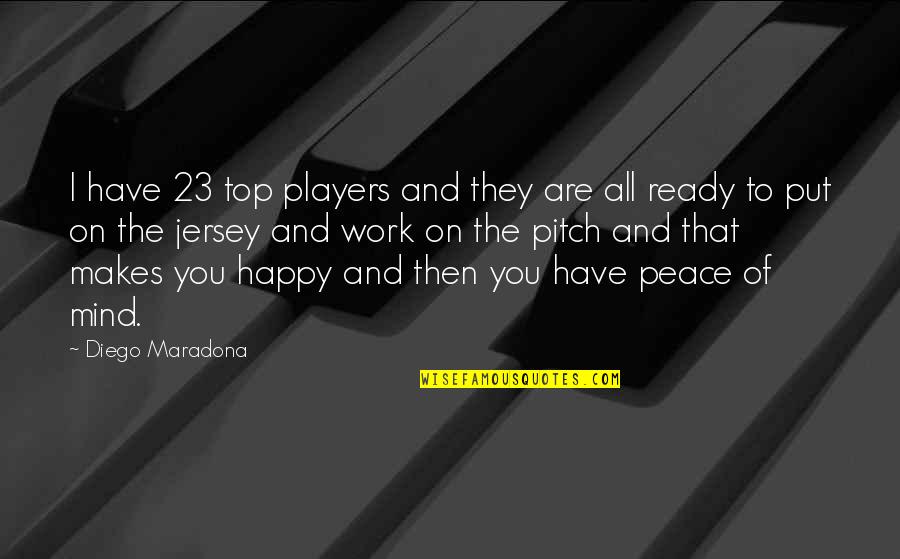 I have 23 top players and they are all ready to put on the jersey and work on the pitch and that makes you happy and then you have peace of mind. —
Diego Maradona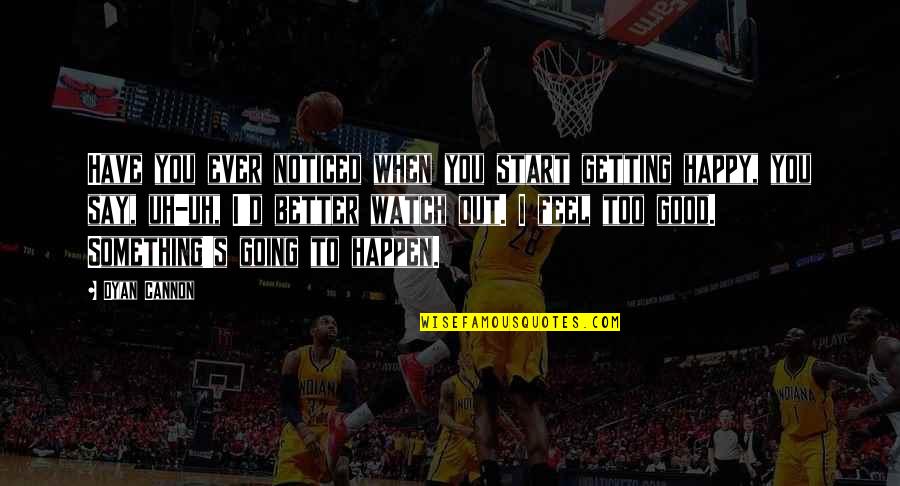 Have you ever noticed when you start getting happy, you say, uh-uh, I'd better watch out. I feel too good. Something's going to happen. —
Dyan Cannon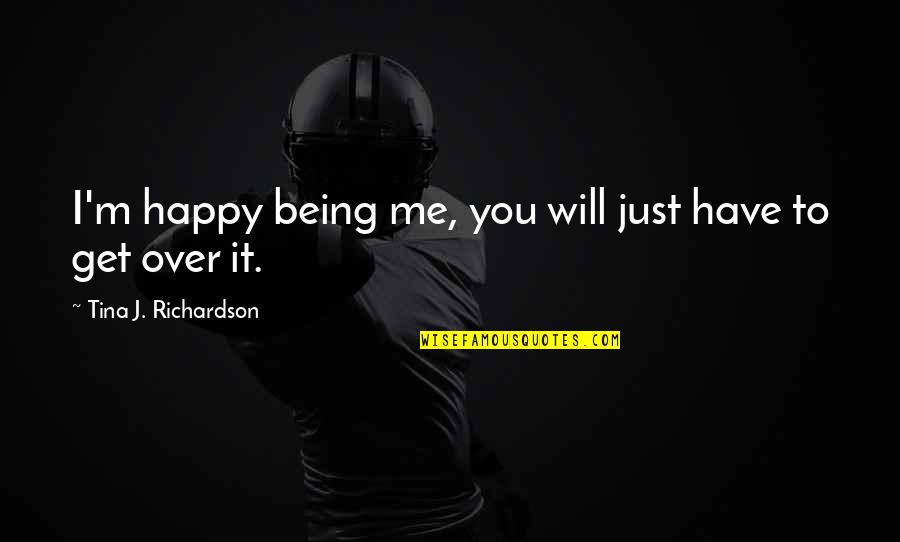 I'm happy being me, you will just have to get over it. —
Tina J. Richardson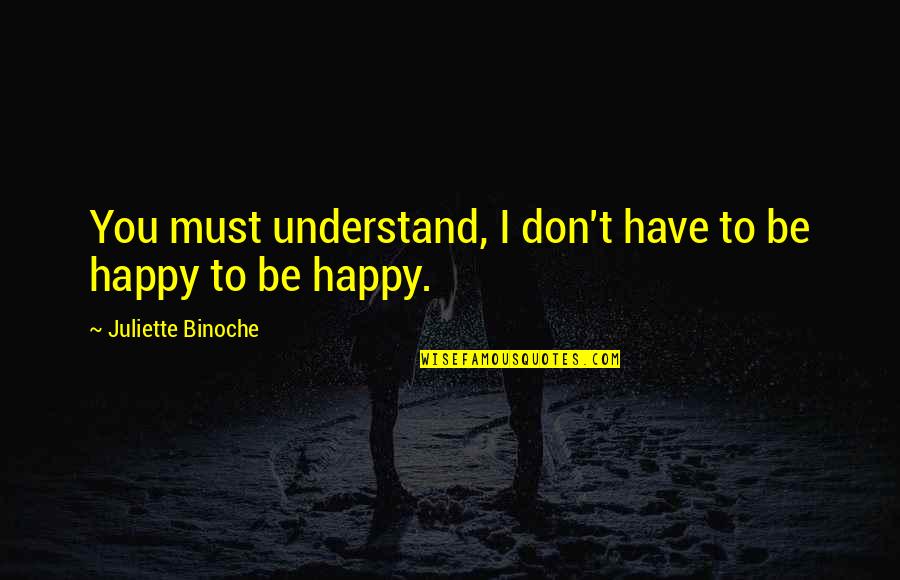 You must understand, I don't have to be happy to be happy. —
Juliette Binoche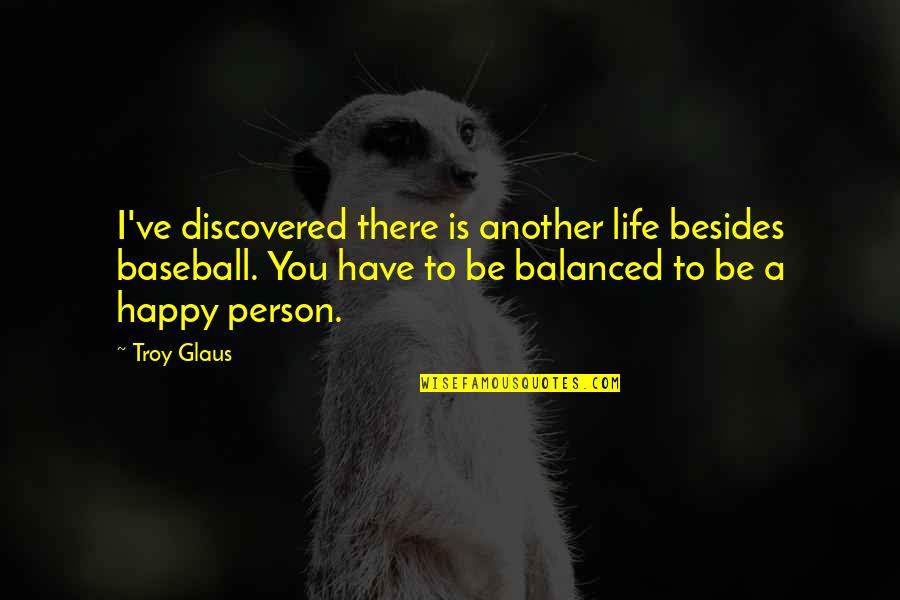 I've discovered there is another life besides baseball. You have to be balanced to be a happy person. —
Troy Glaus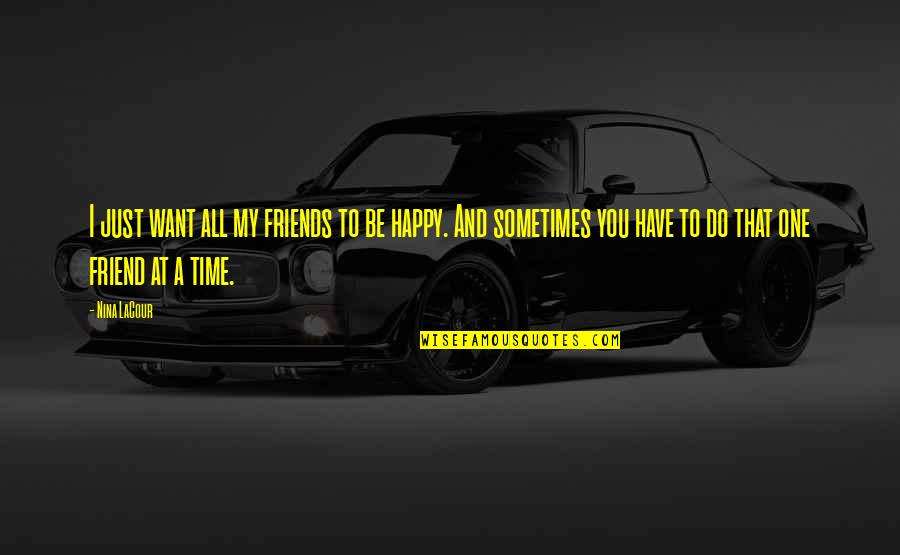 I just want all my friends to be happy. And sometimes you have to do that one friend at a time. —
Nina LaCour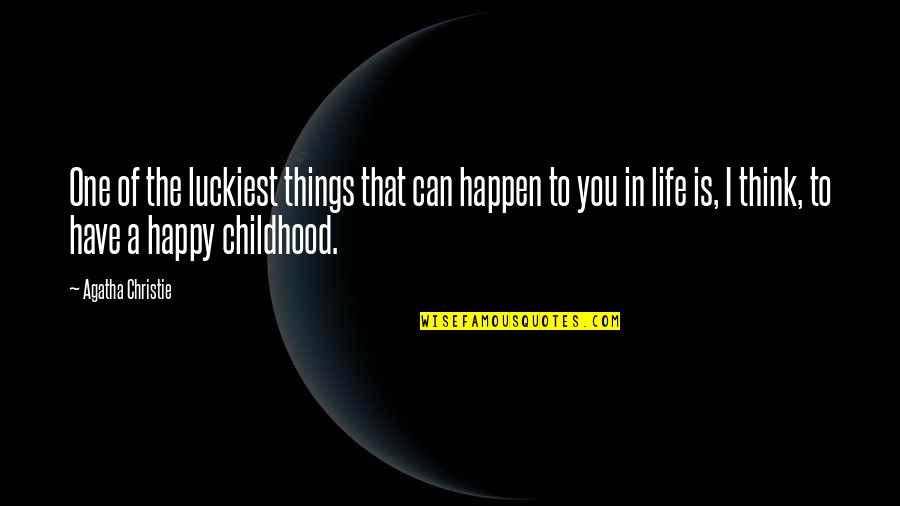 One of the luckiest things that can happen to you in life is, I think, to have a happy childhood. —
Agatha Christie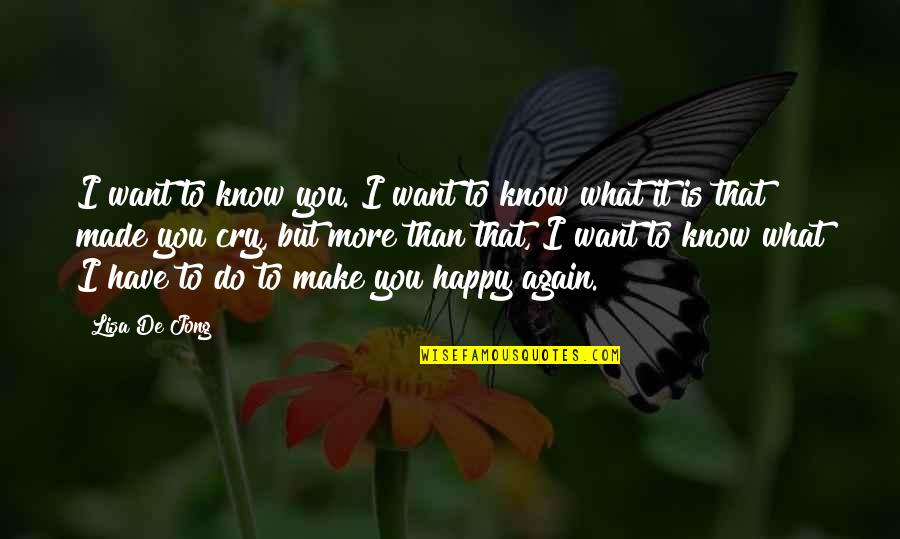 I want to know you. I want to know what it is that made you cry, but more than that, I want to know what I have to do to make you happy again. —
Lisa De Jong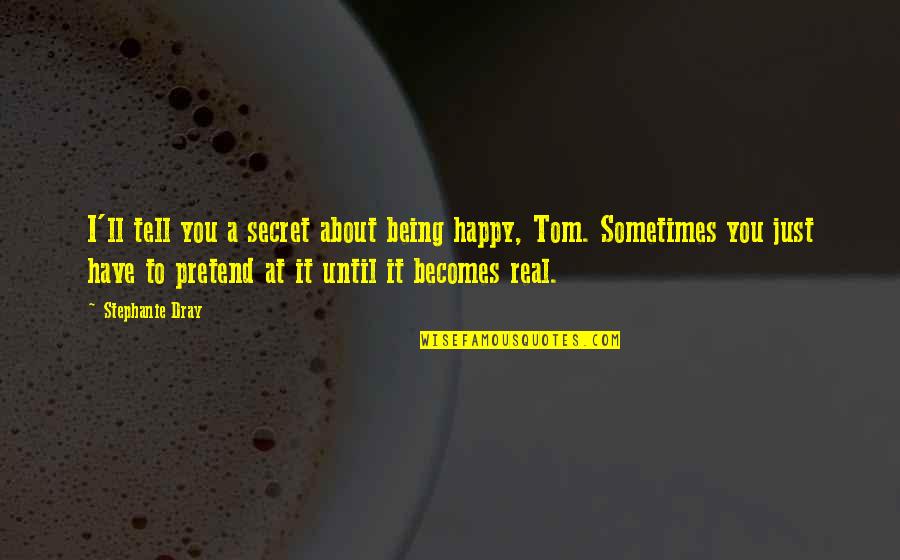 I'll tell you a secret about being happy, Tom. Sometimes you just have to pretend at it until it becomes real. —
Stephanie Dray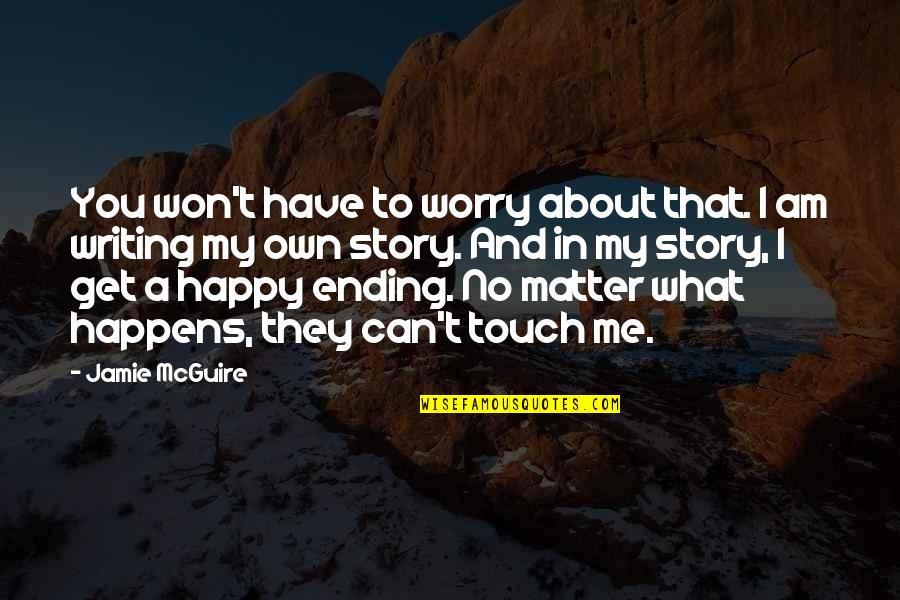 You won't have to worry about that. I am writing my own story. And in my story, I get a happy ending. No matter what happens, they can't touch me. —
Jamie McGuire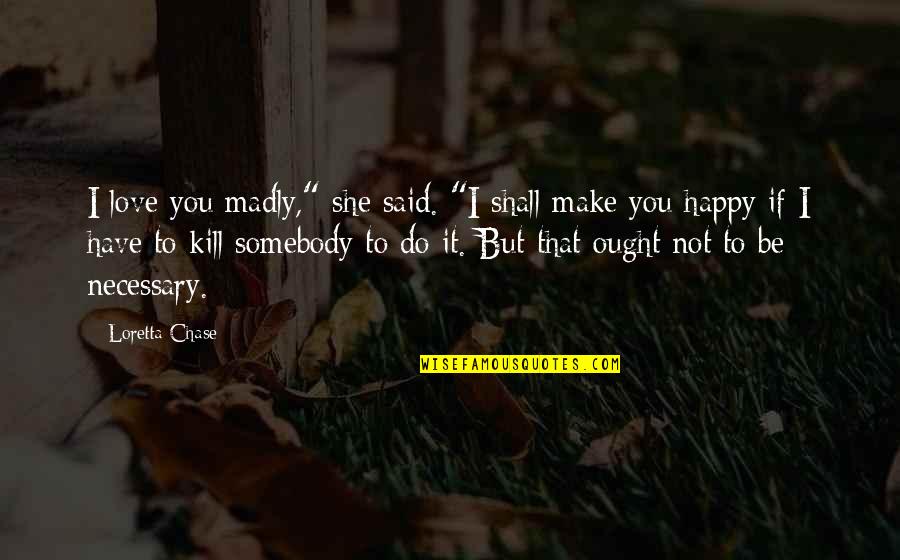 I love you madly," she said. "I shall make you happy if I have to kill somebody to do it. But that ought not to be necessary. —
Loretta Chase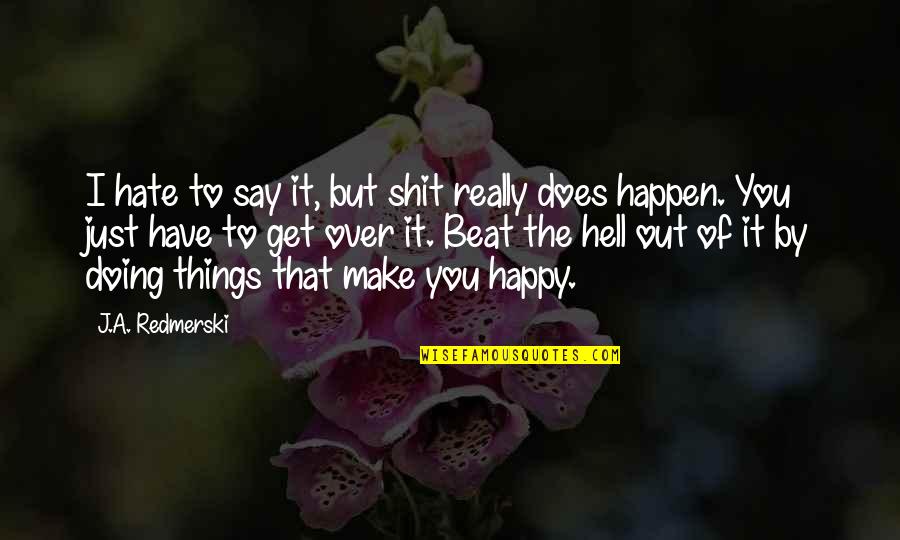 I hate to say it, but shit really does happen. You just have to get over it. Beat the hell out of it by doing things that make you happy. —
J.A. Redmerski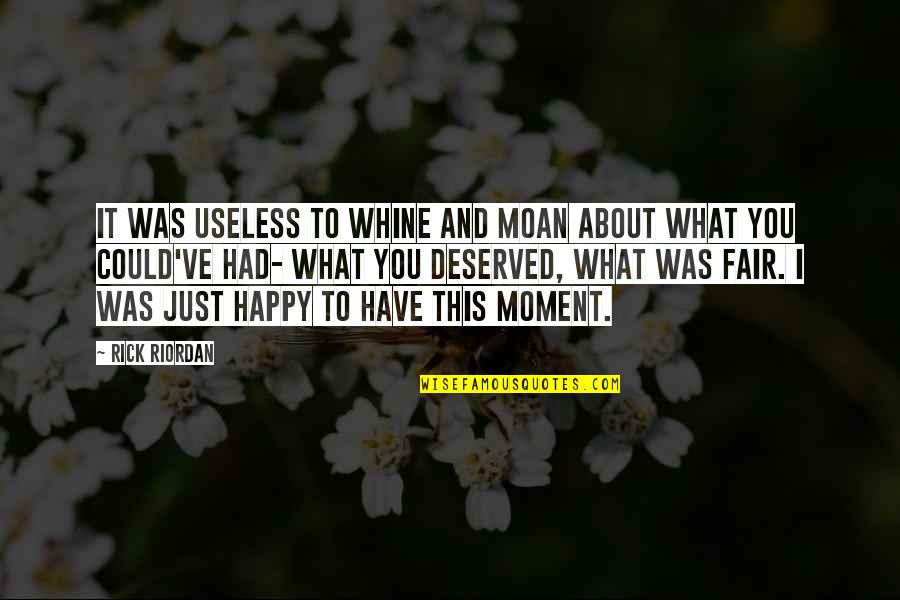 It was useless to whine and moan about what you could've had- what you deserved, what was fair. I was just happy to have this moment. —
Rick Riordan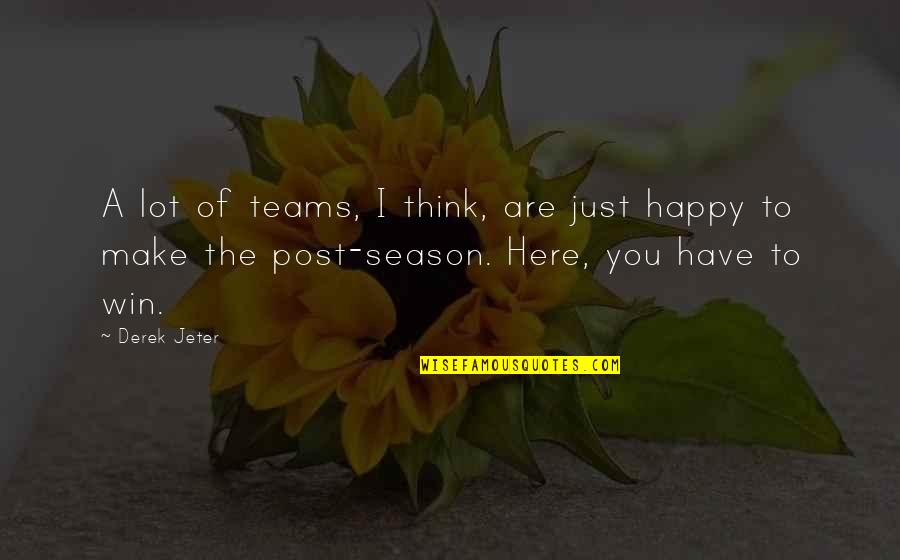 A lot of teams, I think, are just happy to make the post-season. Here, you have to win. —
Derek Jeter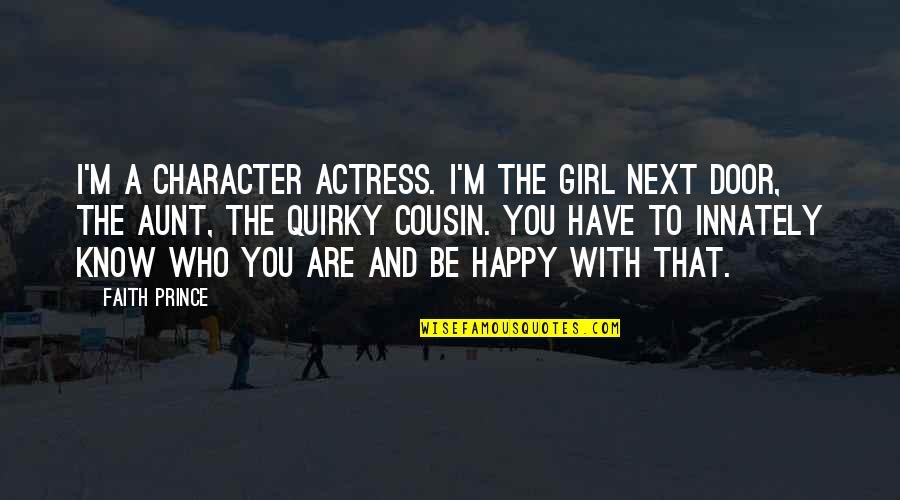 I'm a character actress. I'm the girl next door, the aunt, the quirky cousin. You have to innately know who you are and be happy with that. —
Faith Prince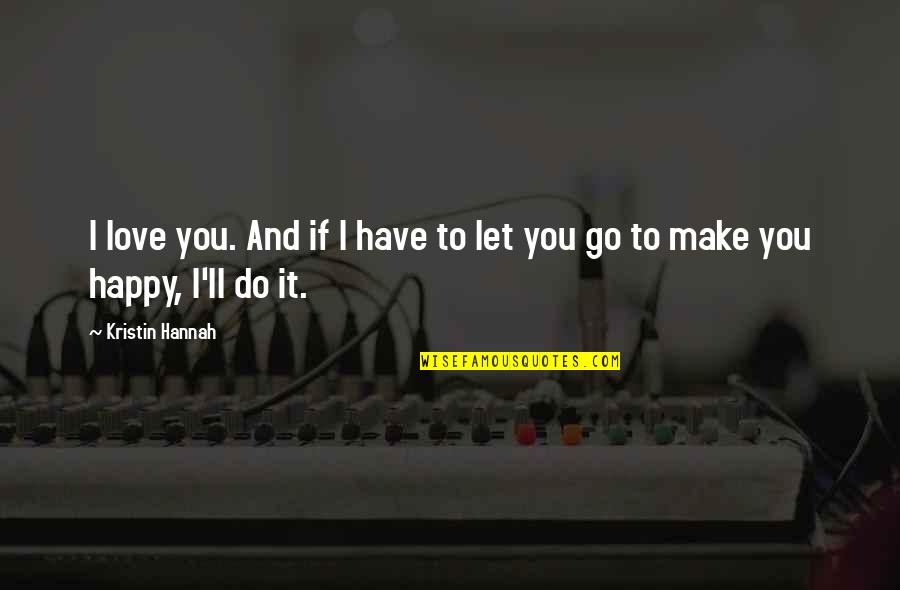 I love you. And if I have to let you go to make you happy, I'll do it. —
Kristin Hannah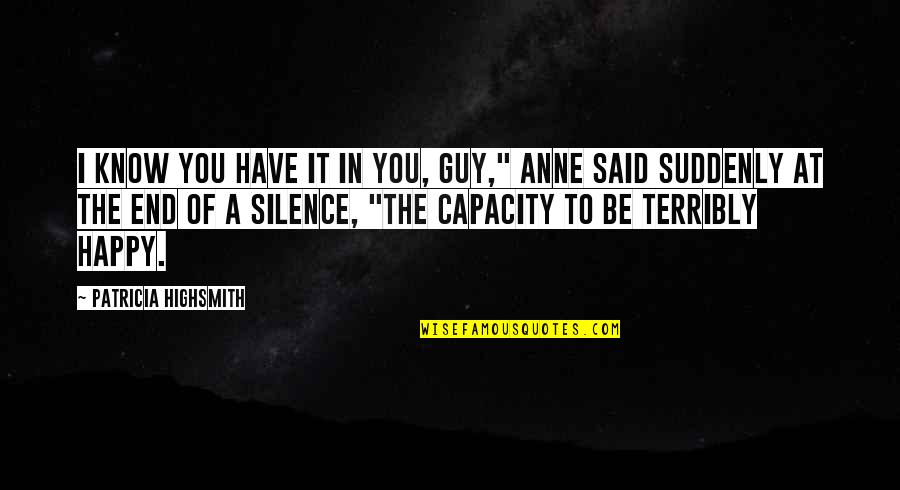 I know you have it in you, Guy," Anne said suddenly at the end of a silence, "the capacity to be terribly happy. —
Patricia Highsmith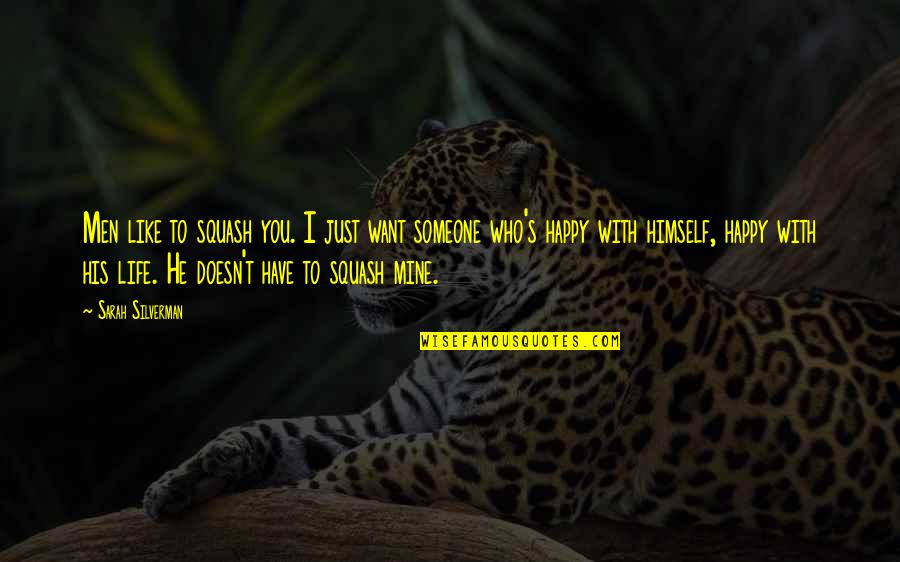 Men like to squash you. I just want someone who's happy with himself, happy with his life. He doesn't have to squash mine. —
Sarah Silverman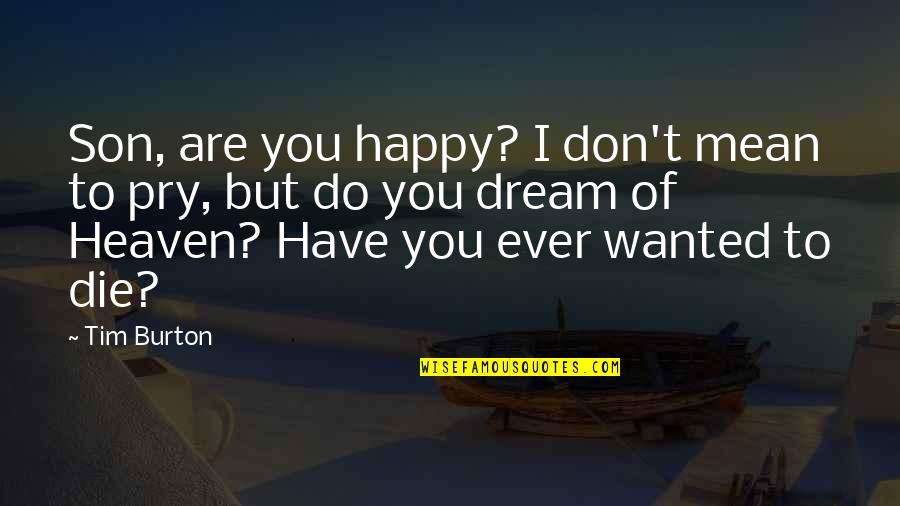 Son, are you happy? I don't mean to pry, but do you dream of Heaven? Have you ever wanted to die? —
Tim Burton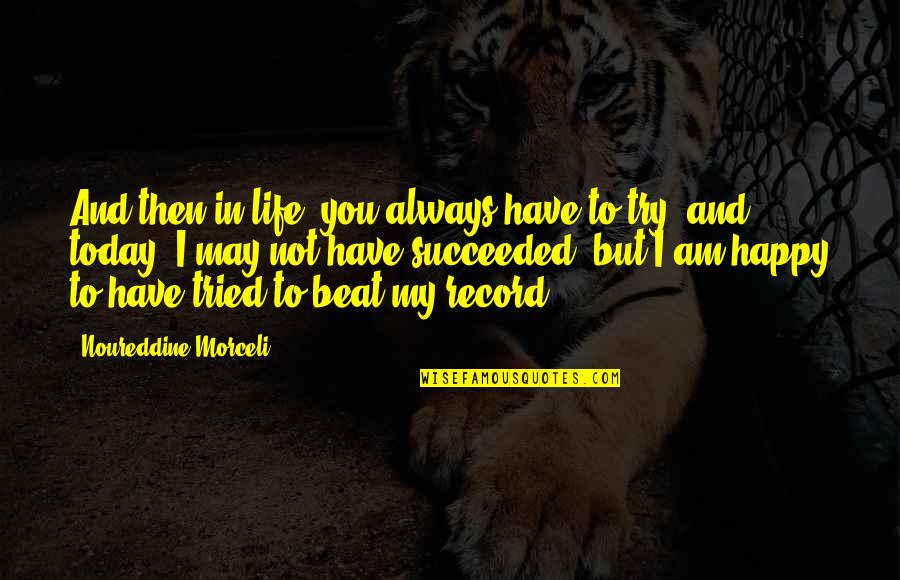 And then in life, you always have to try, and today, I may not have succeeded, but I am happy to have tried to beat my record. —
Noureddine Morceli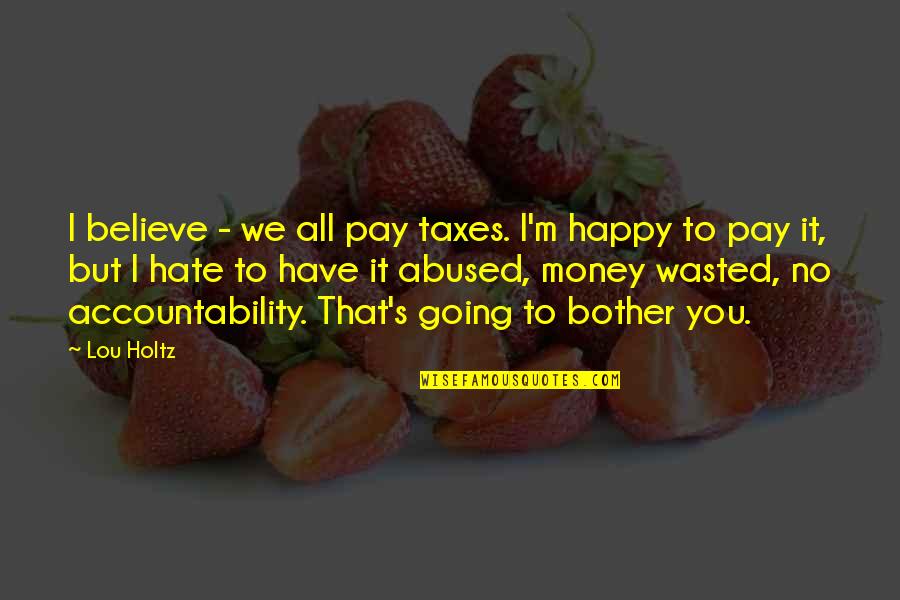 I believe - we all pay taxes. I'm happy to pay it, but I hate to have it abused, money wasted, no accountability. That's going to bother you. —
Lou Holtz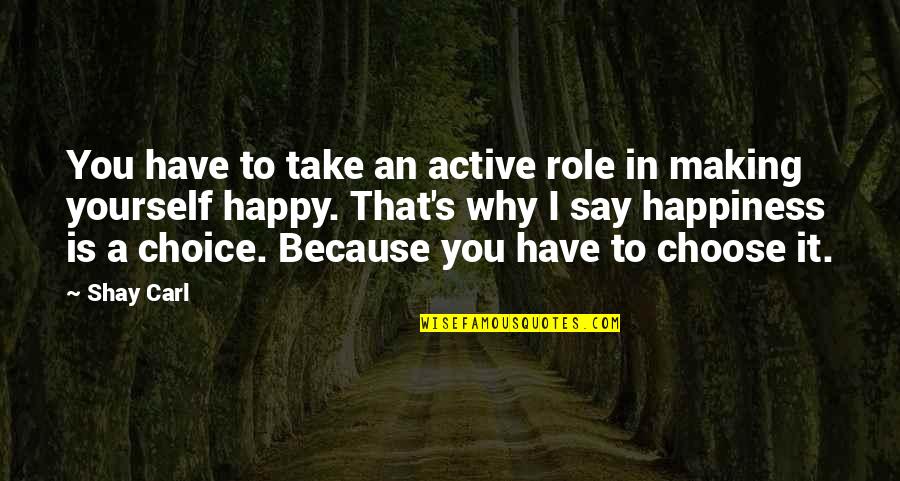 You have to take an active role in making yourself happy. That's why I say happiness is a choice. Because you have to choose it. —
Shay Carl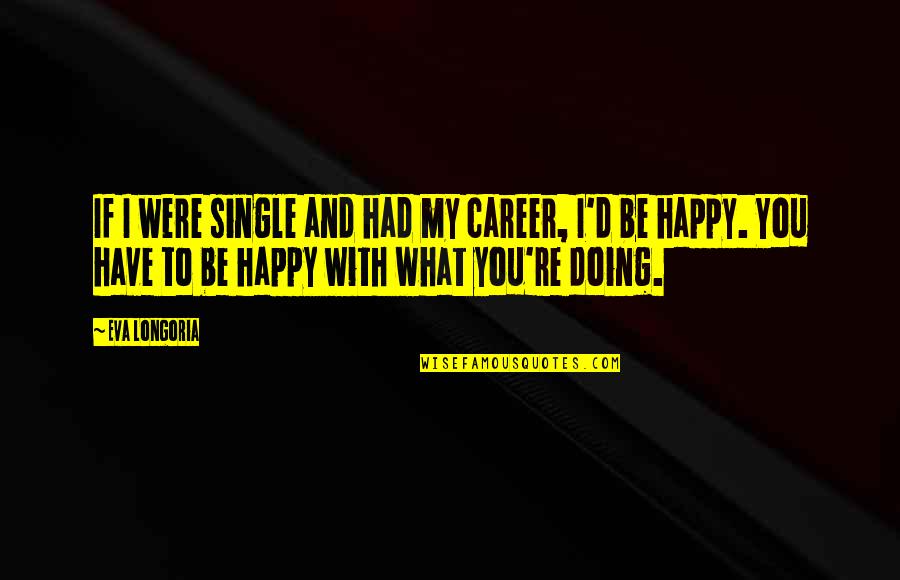 If I were single and had my career, I'd be happy. You have to be happy with what you're doing. —
Eva Longoria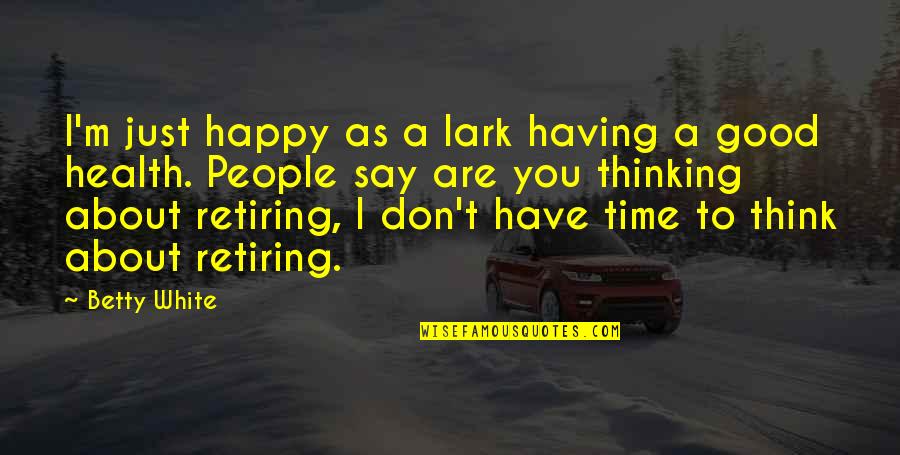 I'm just happy as a lark having a good health. People say are you thinking about retiring, I don't have time to think about retiring. —
Betty White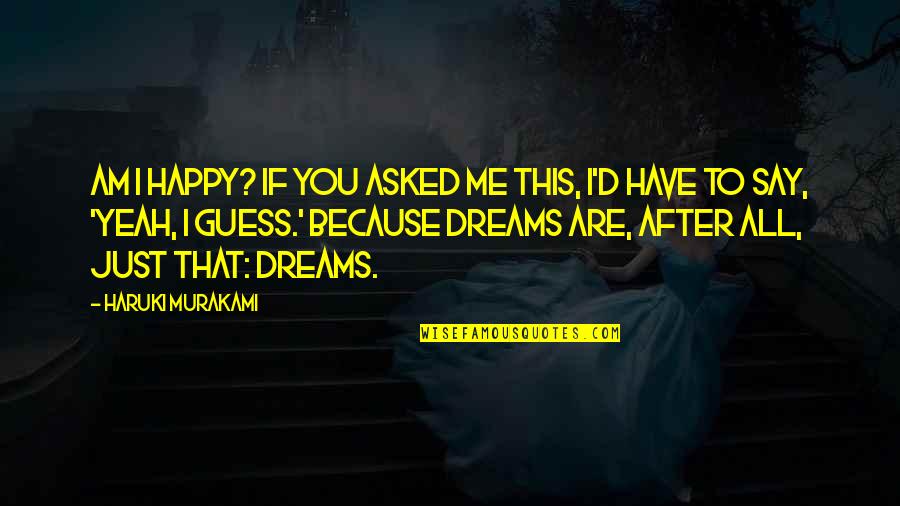 Am I happy? If you asked me this, I'd have to say, 'Yeah, I guess.' Because dreams are, after all, just that: dreams. —
Haruki Murakami
I truly believe that God has given us few brain cells, and you have to direct them to the right things that make you happy. —
Ranbir Kapoor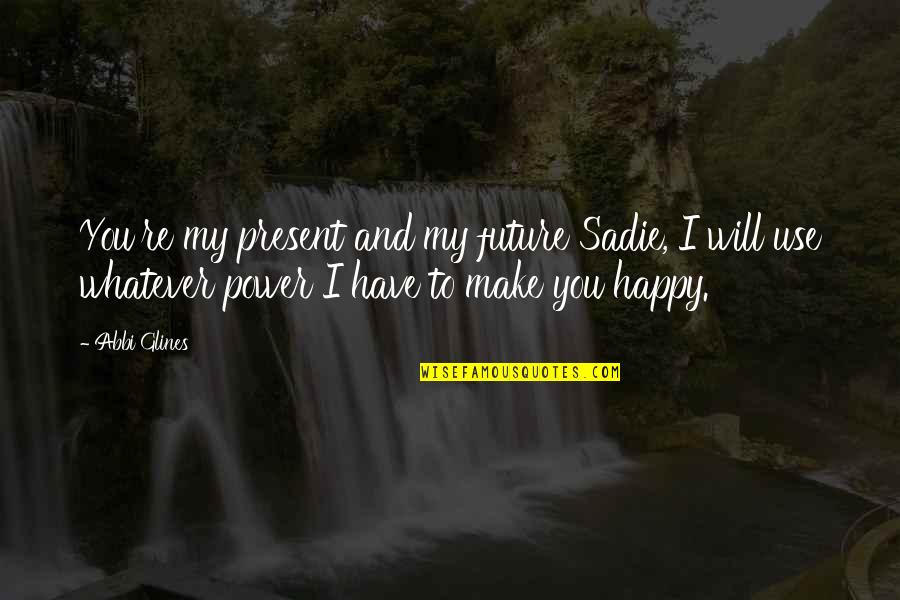 You're my present and my future Sadie, I will use whatever power I have to make you happy. —
Abbi Glines
I always have a decompression period at the end of a film. Sometimes it joyful, because you're just happy to be done. Or it can be melancholy. —
Johnny Depp
When you're really cute that's all you have to be, you make a career out of it. someone asks you what you do, you say, 'nothing. i'm cute. —
Elmore Leonard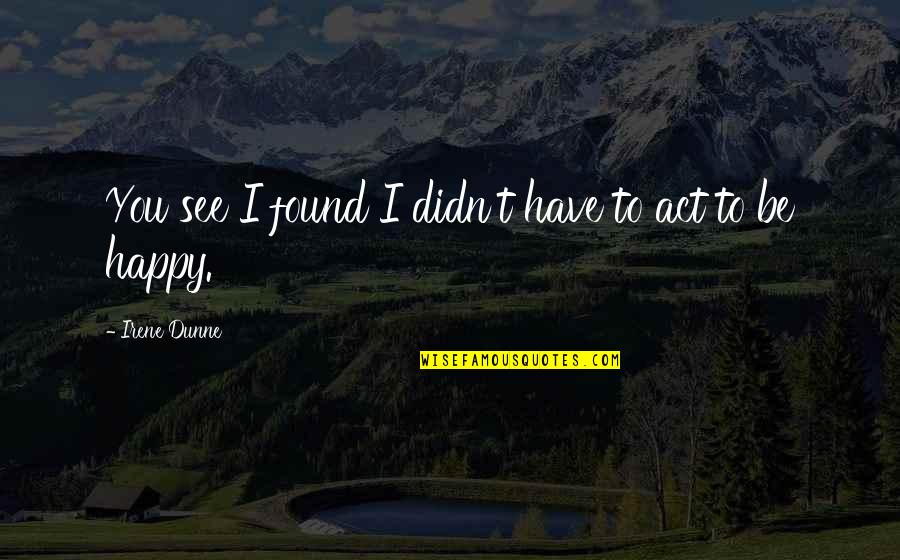 You see I found I didn't have to act to be happy. —
Irene Dunne