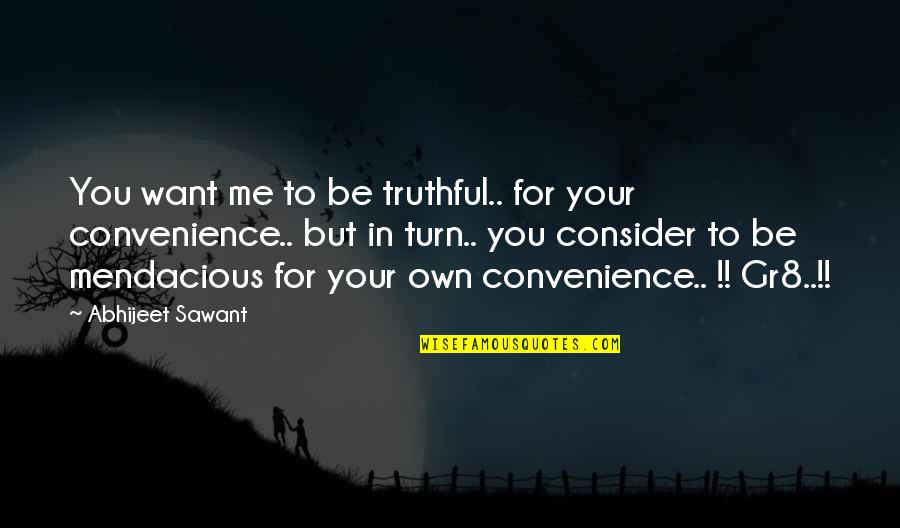 You want me to be truthful.. for your convenience.. but in turn.. you consider to be mendacious for your own convenience.. !! Gr8..!!
—
Abhijeet Sawant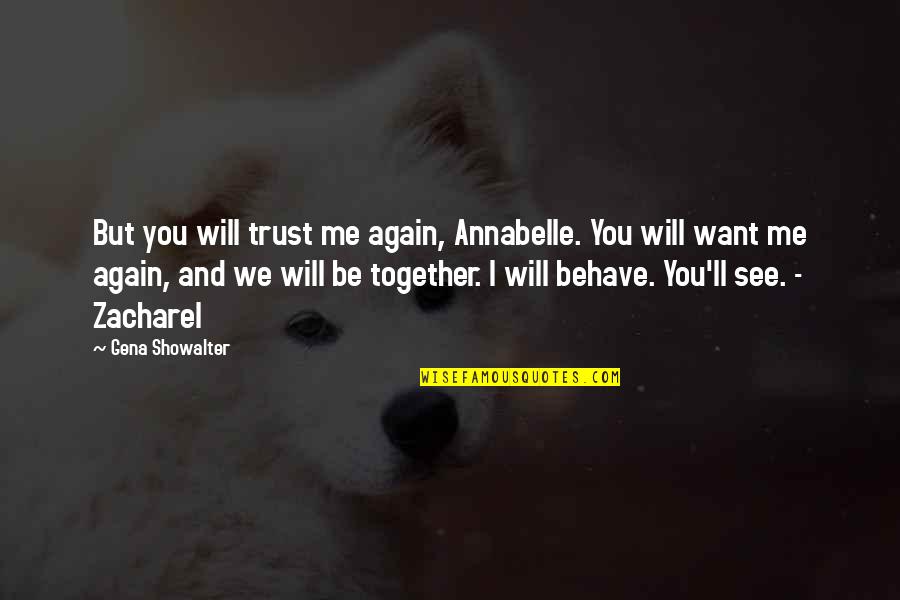 But you will trust me again, Annabelle. You will want me again, and we will be together. I will behave. You'll see. - Zacharel
—
Gena Showalter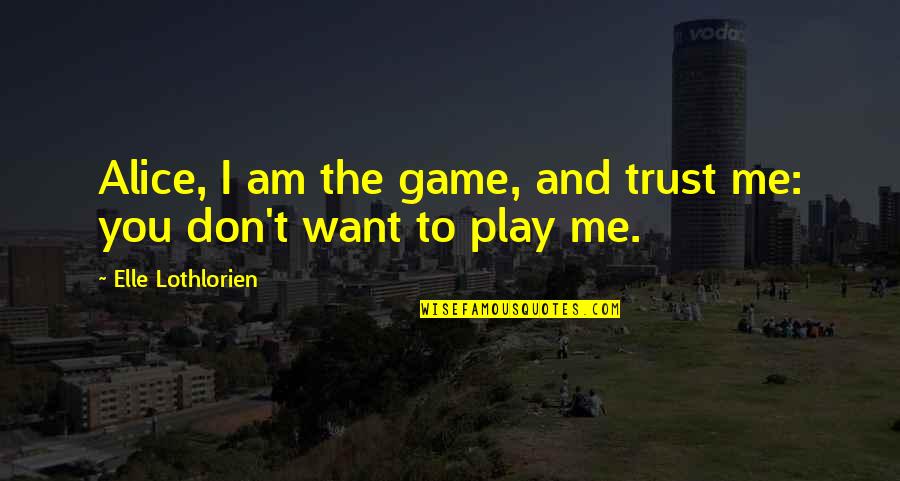 Alice, I am the game, and trust me: you don't want to play me.
—
Elle Lothlorien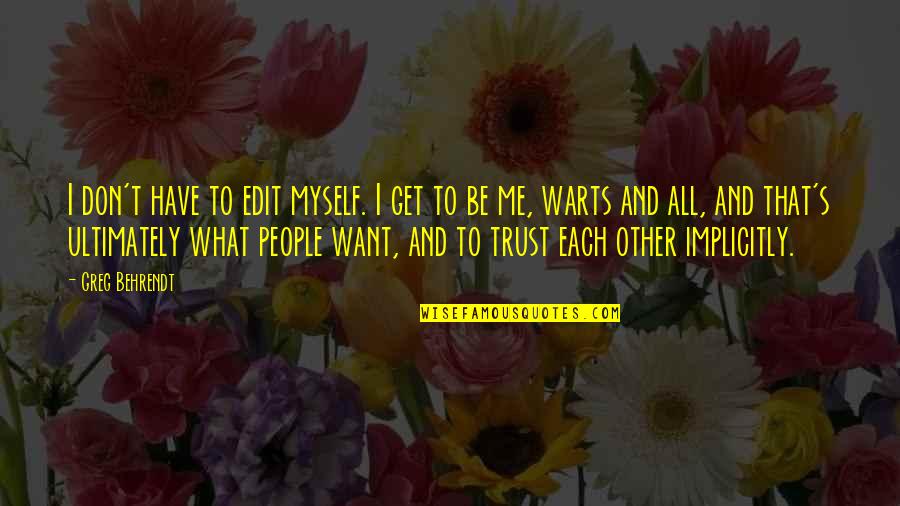 I don't have to edit myself. I get to be me, warts and all, and that's ultimately what people want, and to trust each other implicitly.
—
Greg Behrendt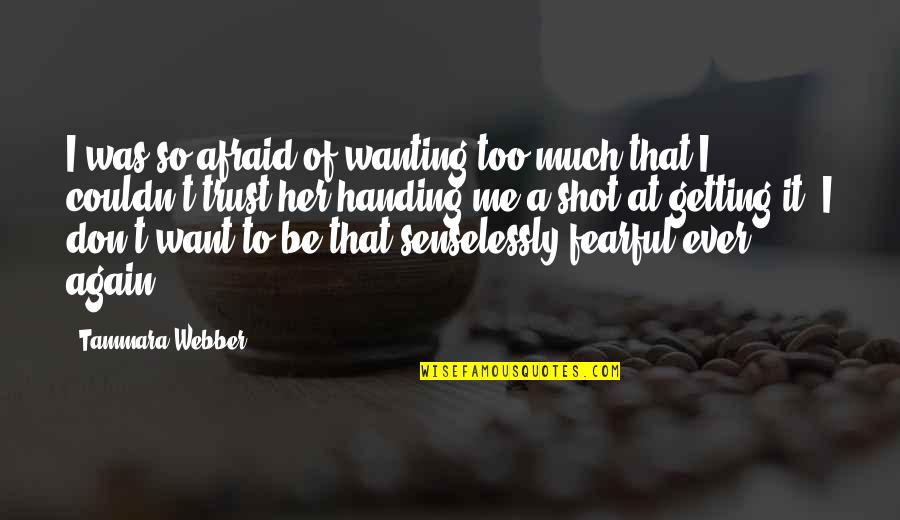 I was so afraid of wanting too much that I couldn't trust her handing me a shot at getting it. I don't want to be that senselessly fearful ever again.
—
Tammara Webber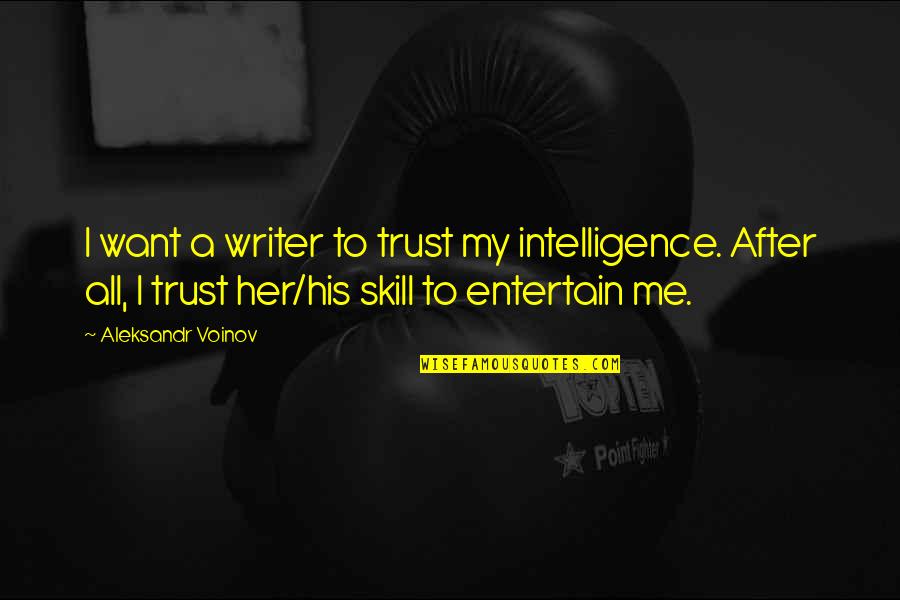 I want a writer to trust my intelligence. After all, I trust her/his skill to entertain me.
—
Aleksandr Voinov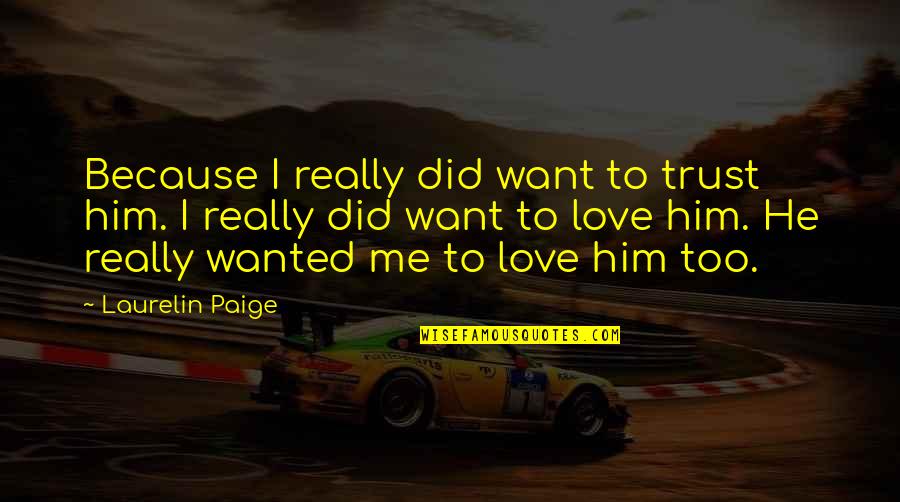 Because I really did want to trust him. I really did want to love him. He really wanted me to love him too. —
Laurelin Paige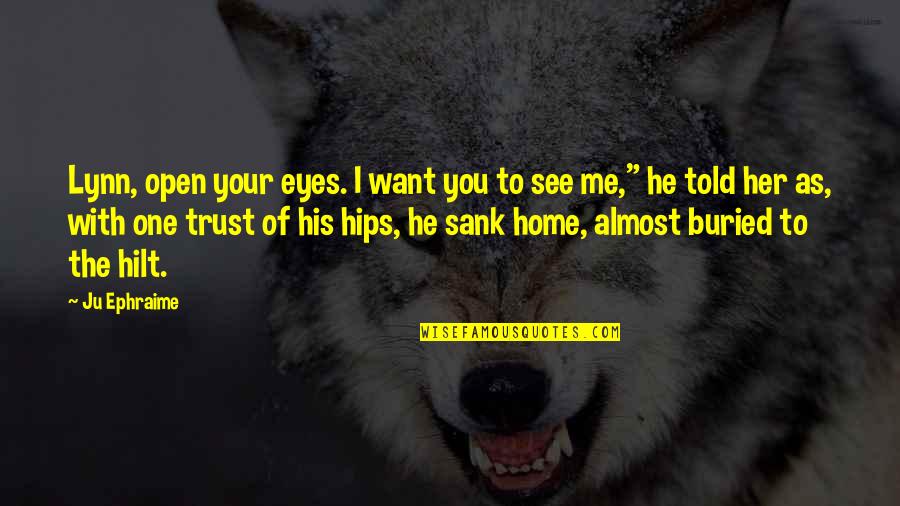 Lynn, open your eyes. I want you to see me," he told her as, with one trust of his hips, he sank home, almost buried to the hilt. —
Ju Ephraime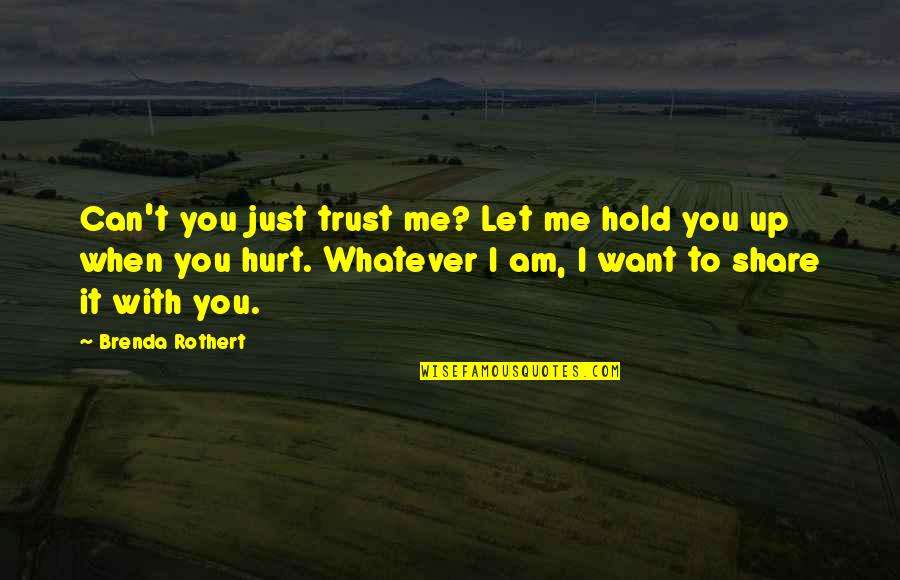 Can't you just trust me? Let me hold you up when you hurt. Whatever I am, I want to share it with you. —
Brenda Rothert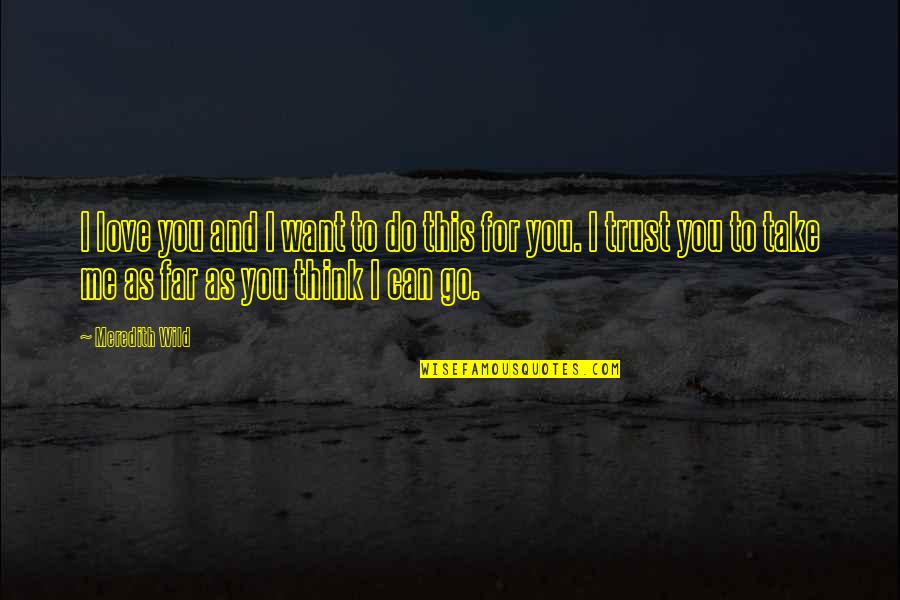 I love you and I want to do this for you. I trust you to take me as far as you think I can go. —
Meredith Wild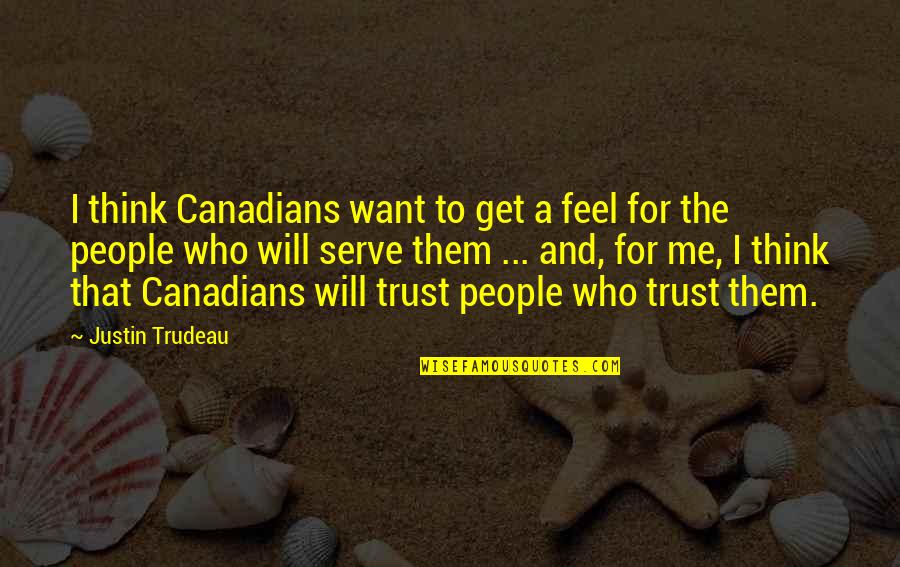 I think Canadians want to get a feel for the people who will serve them ... and, for me, I think that Canadians will trust people who trust them. —
Justin Trudeau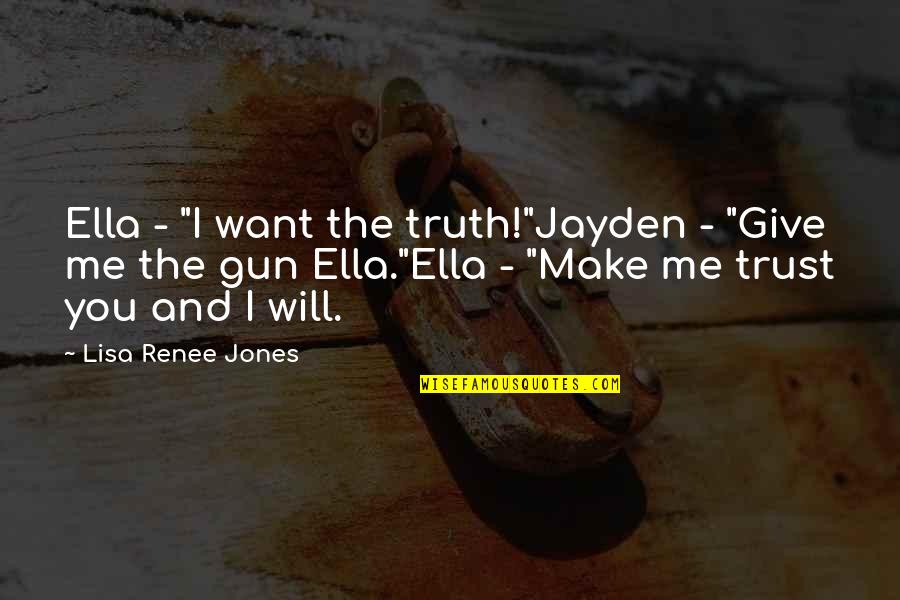 Ella - "I want the truth!"
Jayden - "Give me the gun Ella."
Ella - "Make me trust you and I will. —
Lisa Renee Jones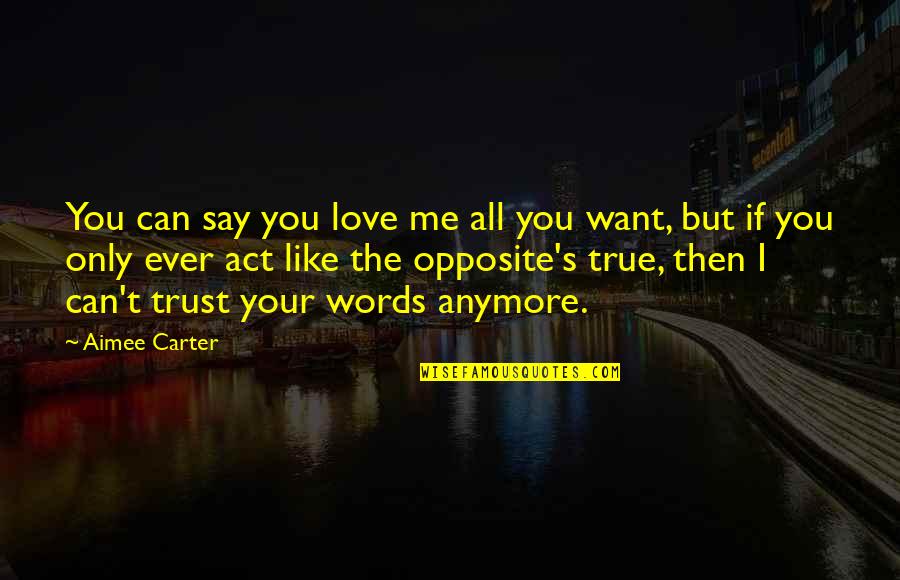 You can say you love me all you want, but if you only ever act like the opposite's true, then I can't trust your words anymore. —
Aimee Carter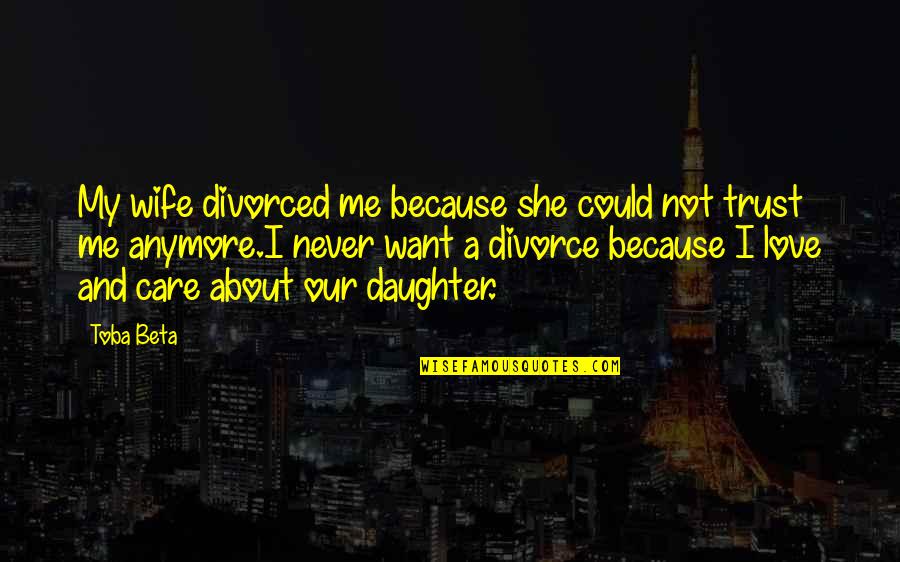 My wife divorced me because she could not trust me anymore.
I never want a divorce because I love and care about our daughter. —
Toba Beta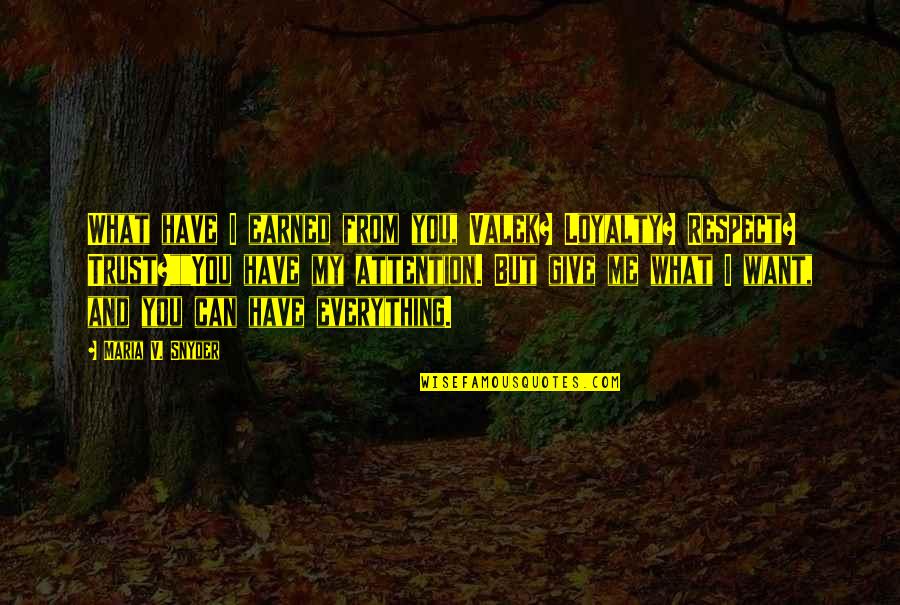 What have I earned from you, Valek? Loyalty? Respect? Trust?"
"You have my attention. But give me what I want, and you can have everything. —
Maria V. Snyder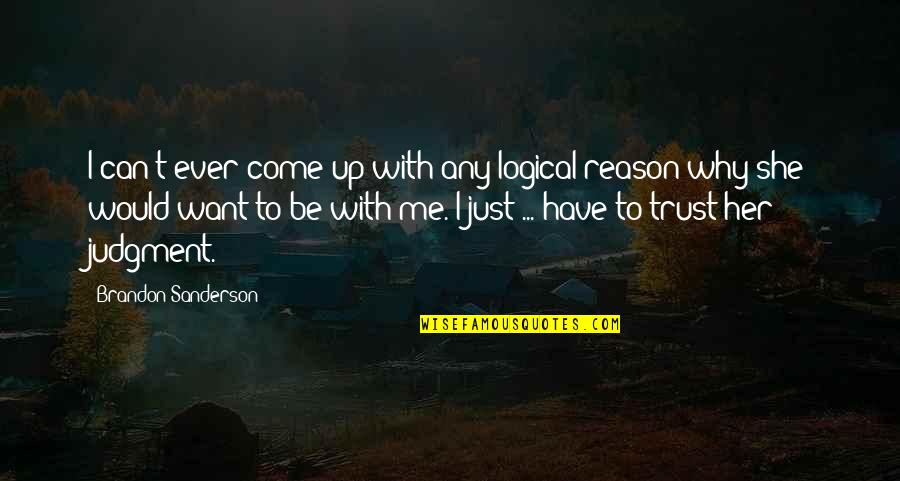 I can't ever come up with any logical reason why she would want to be with me. I just ... have to trust her judgment. —
Brandon Sanderson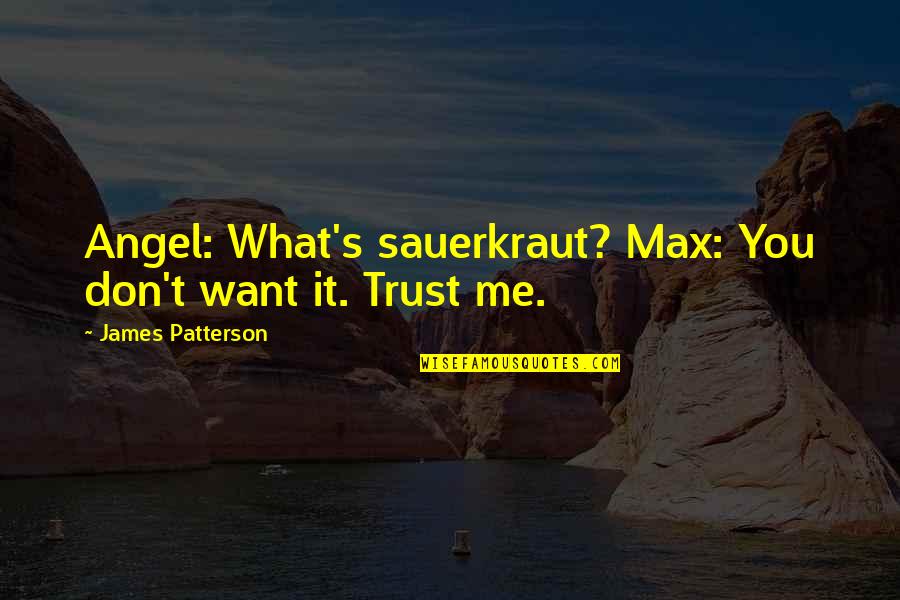 Angel: What's sauerkraut? Max: You don't want it. Trust me. —
James Patterson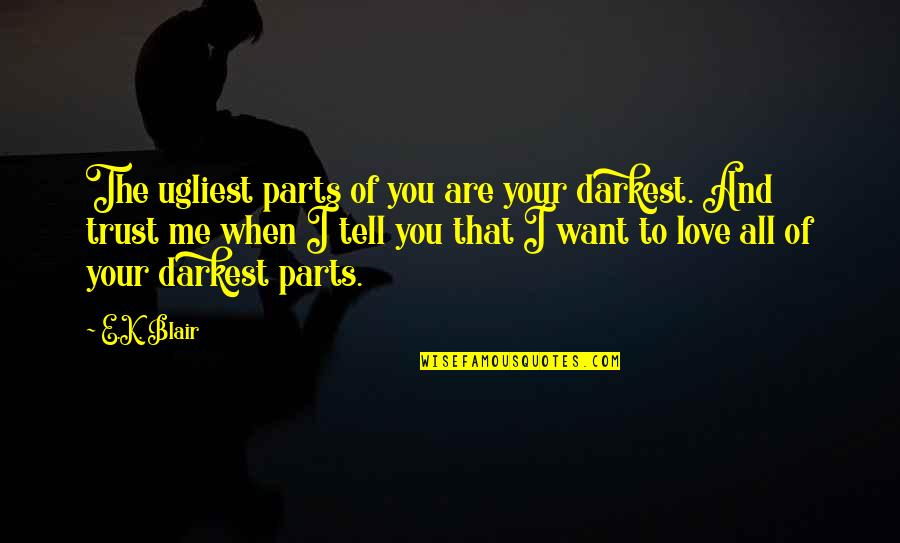 The ugliest parts of you are your darkest. And trust me when I tell you that I want to love all of your darkest parts. —
E.K. Blair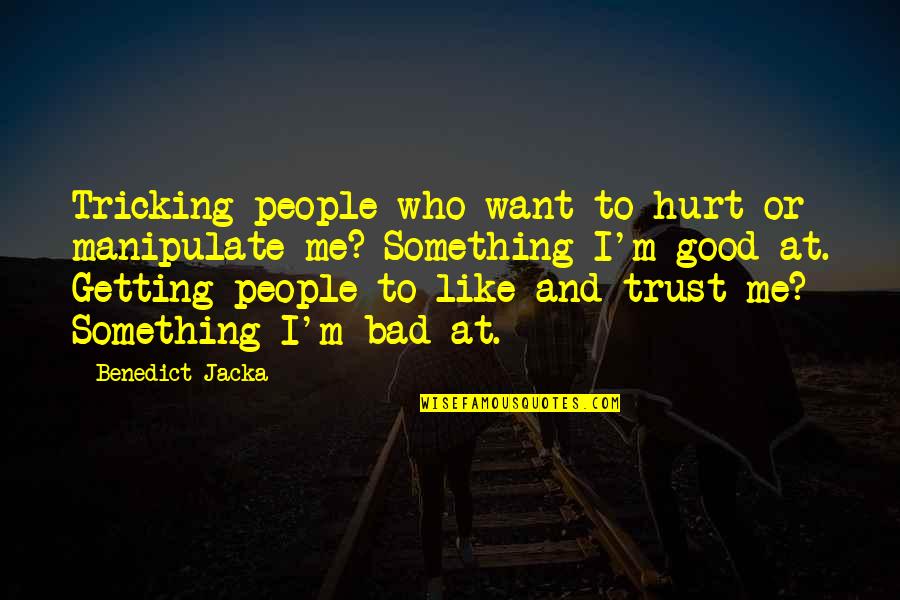 Tricking people who want to hurt or manipulate me? Something I'm good at. Getting people to like and trust me? Something I'm bad at. —
Benedict Jacka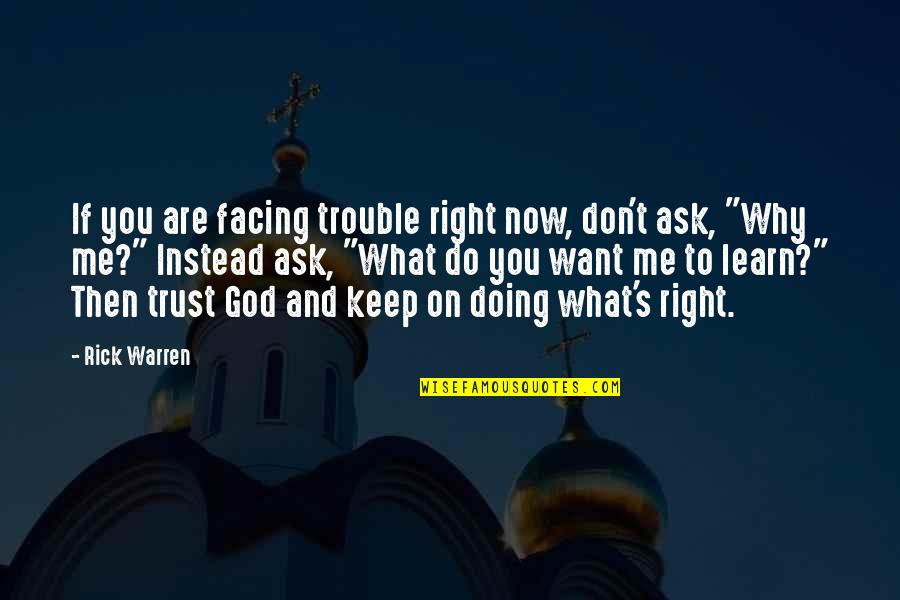 If you are facing trouble right now, don't ask, "Why me?" Instead ask, "What do you want me to learn?" Then trust God and keep on doing what's right. —
Rick Warren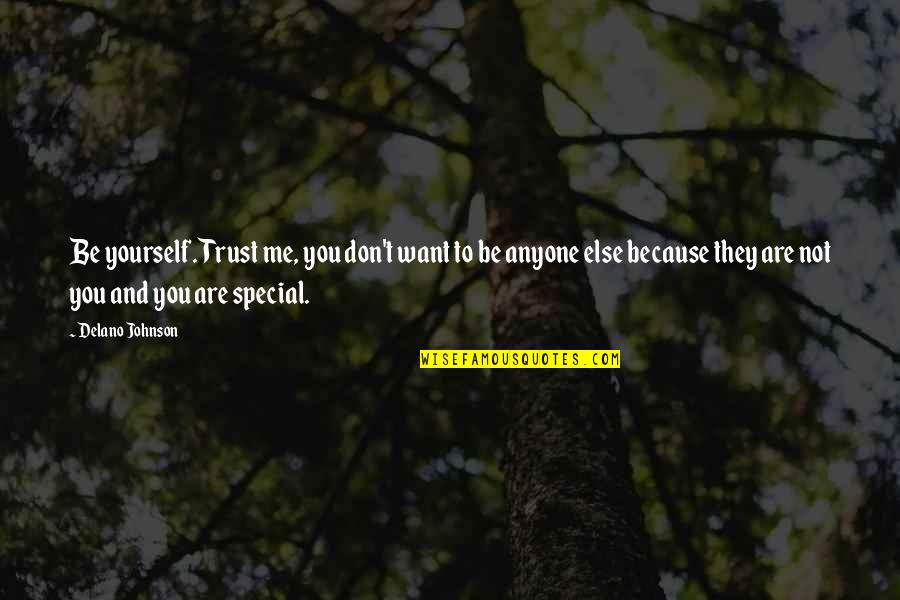 Be yourself. Trust me, you don't want to be anyone else because they are not you and you are special. —
Delano Johnson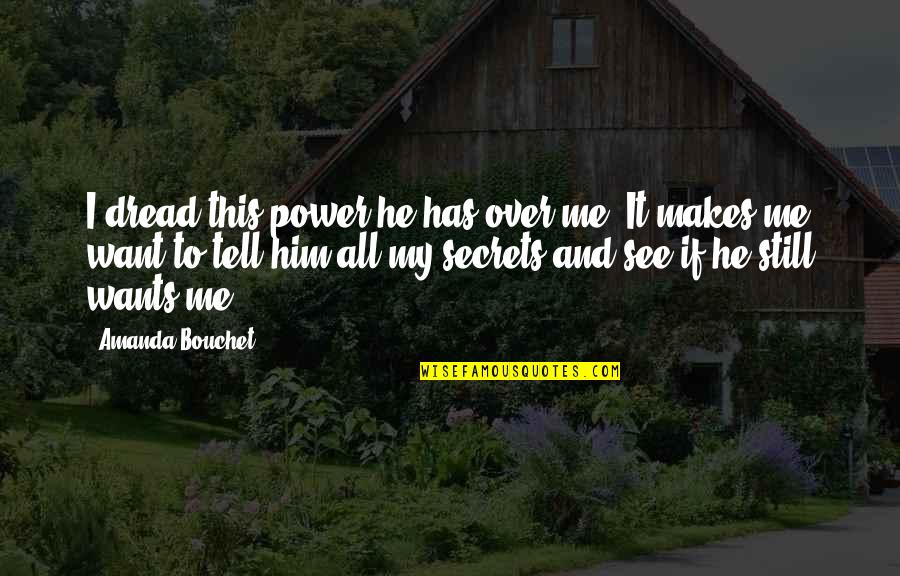 I dread this power he has over me. It makes me want to tell him all my secrets and see if he still wants me. —
Amanda Bouchet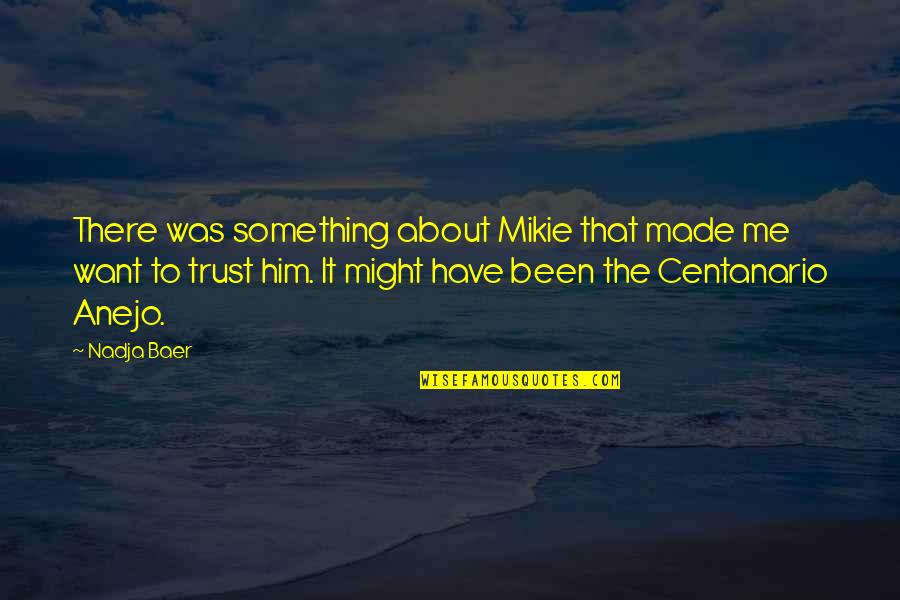 There was something about Mikie that made me want to trust him. It might have been the Centanario Anejo. —
Nadja Baer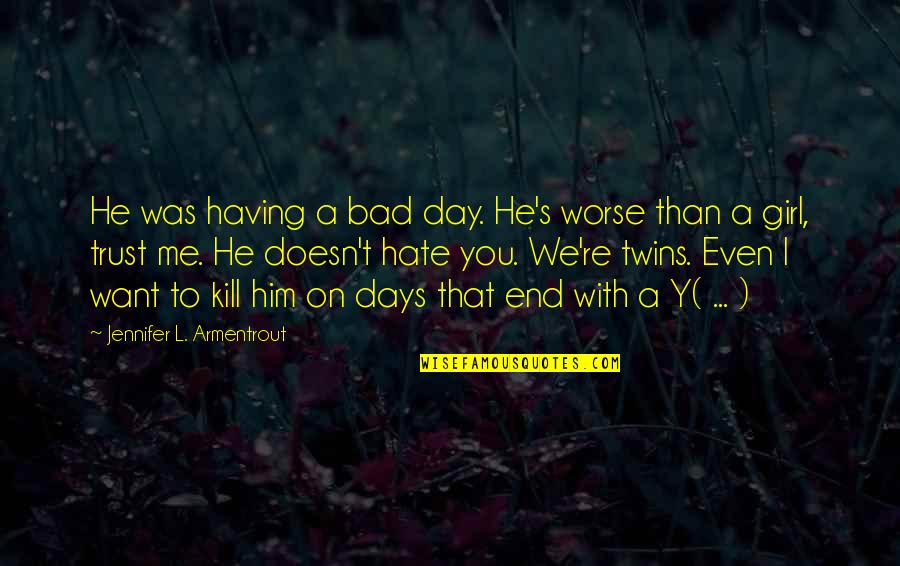 He was having a bad day. He's worse than a girl, trust me. He doesn't hate you. We're twins. Even I want to kill him on days that end with a Y( ... ) —
Jennifer L. Armentrout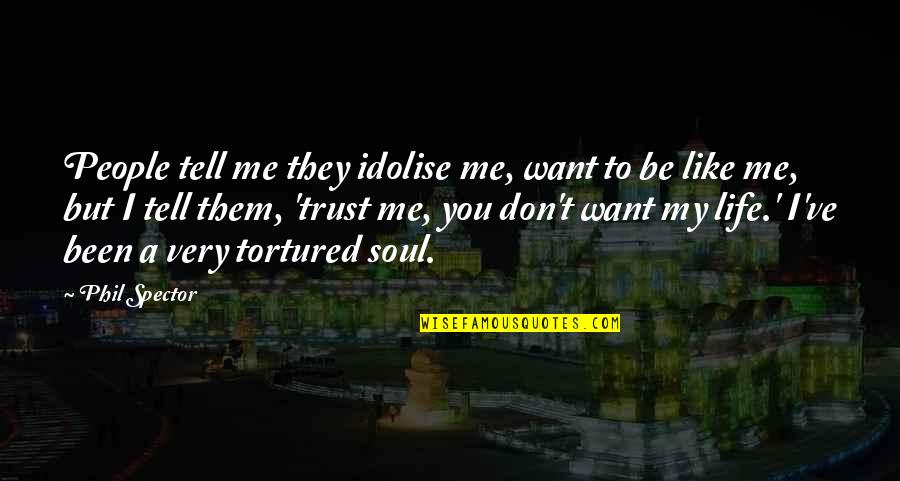 People tell me they idolise me, want to be like me, but I tell them, 'trust me, you don't want my life.' I've been a very tortured soul. —
Phil Spector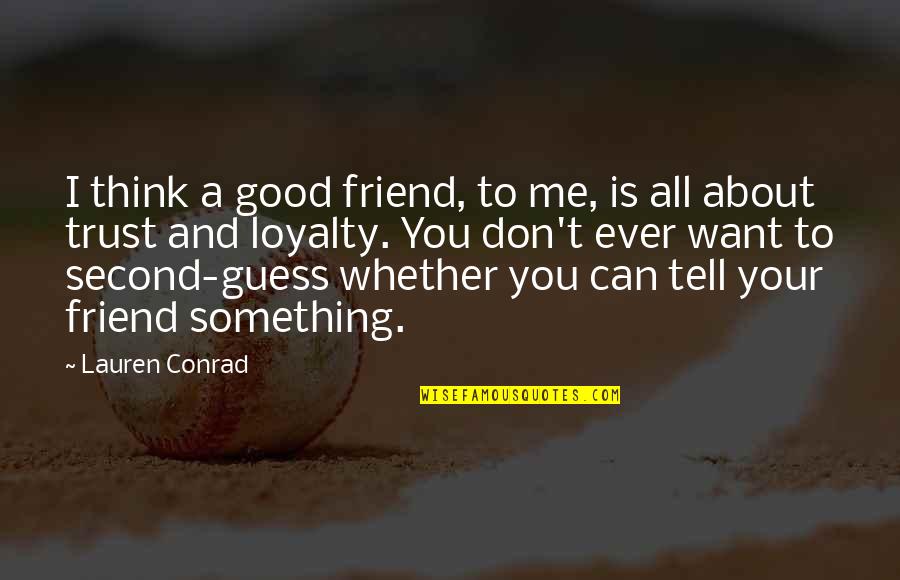 I think a good friend, to me, is all about trust and loyalty. You don't ever want to second-guess whether you can tell your friend something. —
Lauren Conrad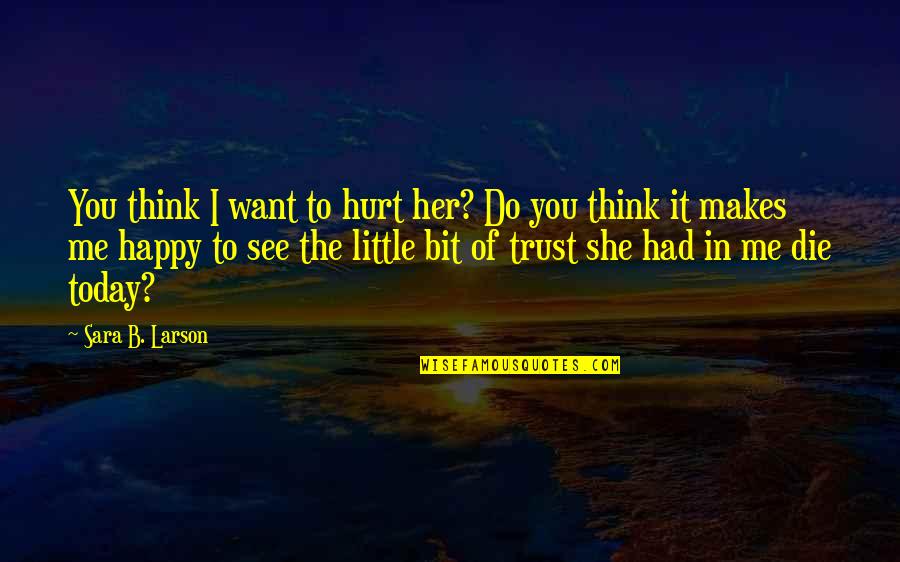 You think I want to hurt her? Do you think it makes me happy to see the little bit of trust she had in me die today? —
Sara B. Larson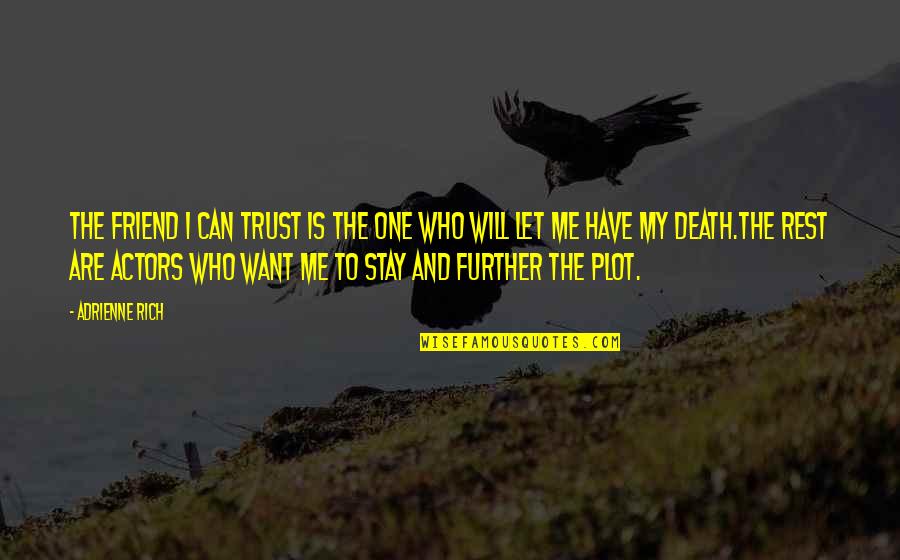 The friend I can trust is the one who will let me have my death.
The rest are actors who want me to stay and further the plot. —
Adrienne Rich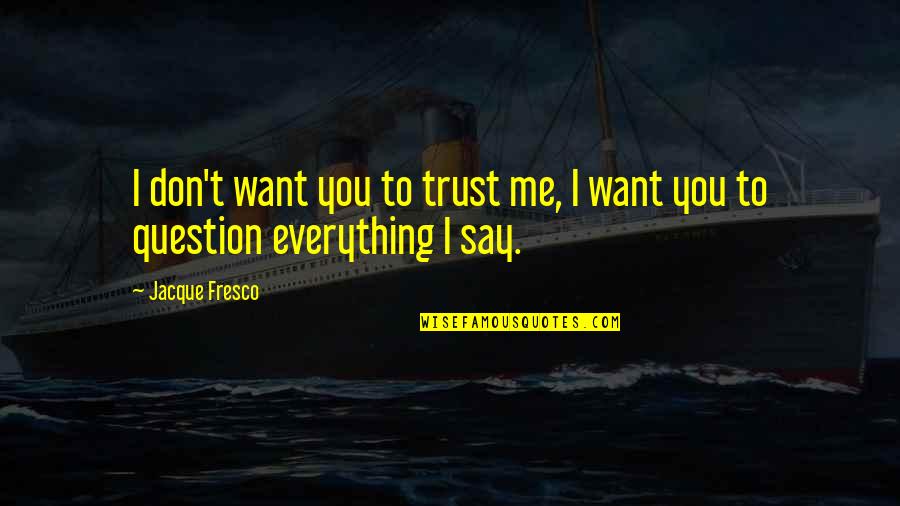 I don't want you to trust me, I want you to question everything I say. —
Jacque Fresco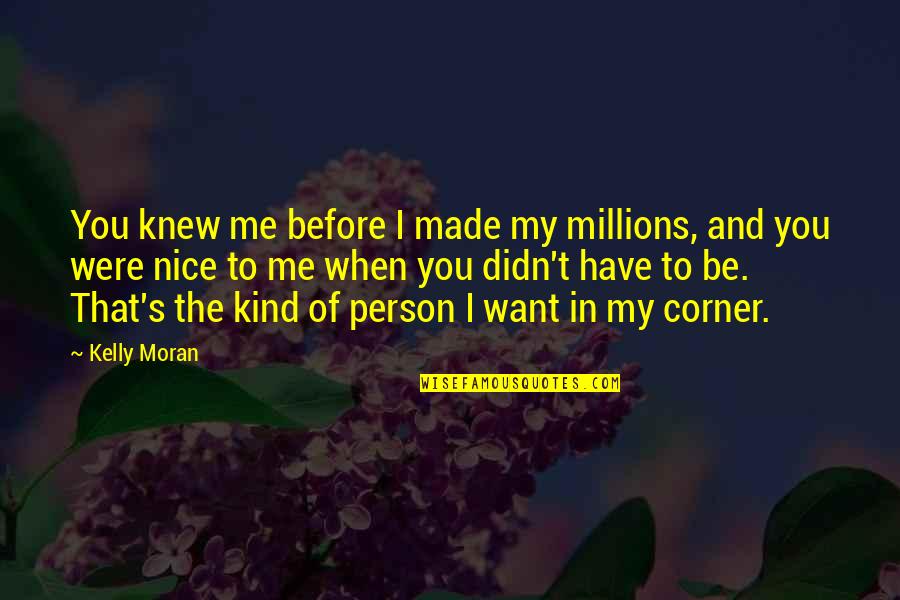 You knew me before I made my millions, and you were nice to me when you didn't have to be. That's the kind of person I want in my corner. —
Kelly Moran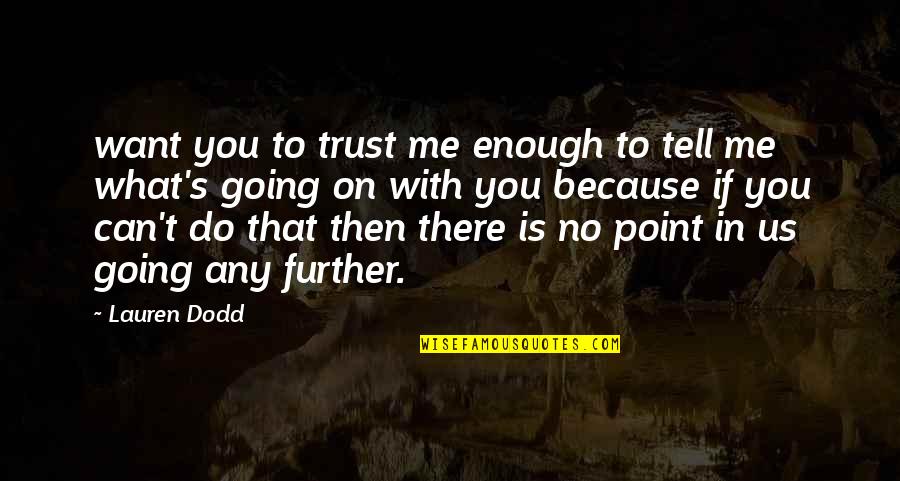 want you to trust me enough to tell me what's going on with you because if you can't do that then there is no point in us going any further. —
Lauren Dodd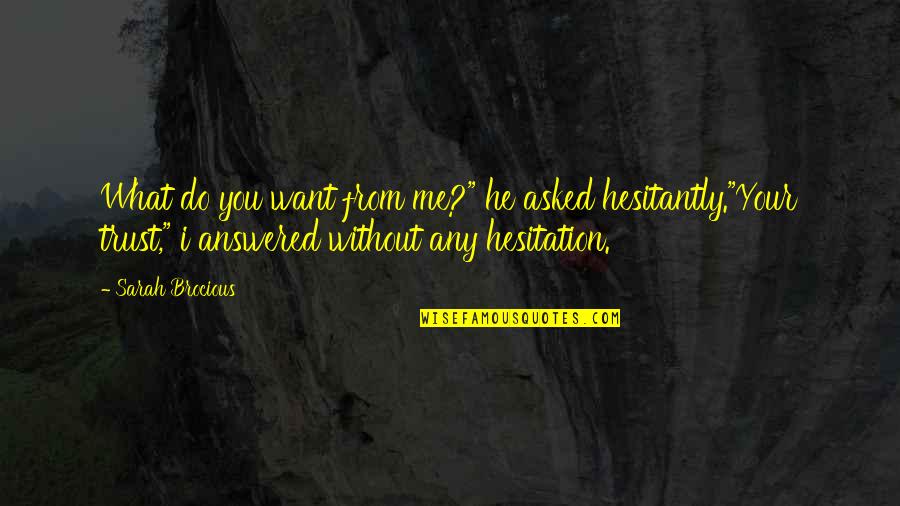 What do you want from me?" he asked hesitantly.
"Your trust," i answered without any hesitation. —
Sarah Brocious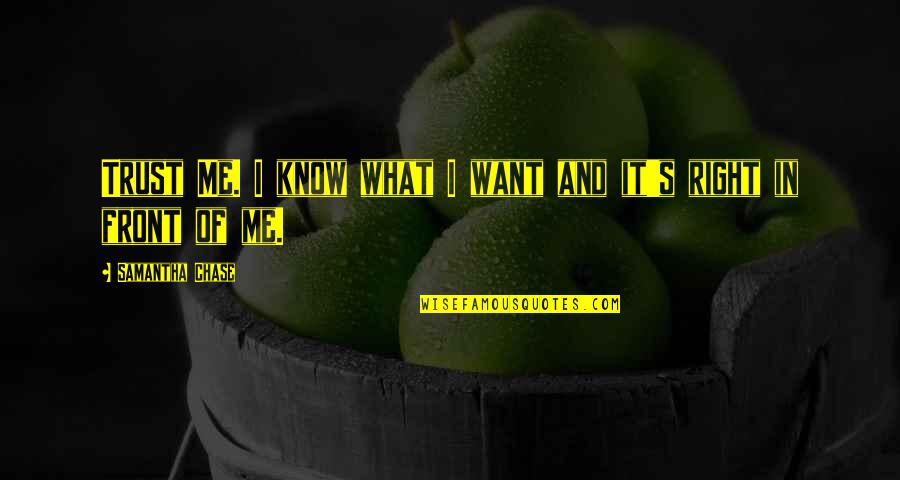 Trust Me. I know what I want and it's right in front of me. —
Samantha Chase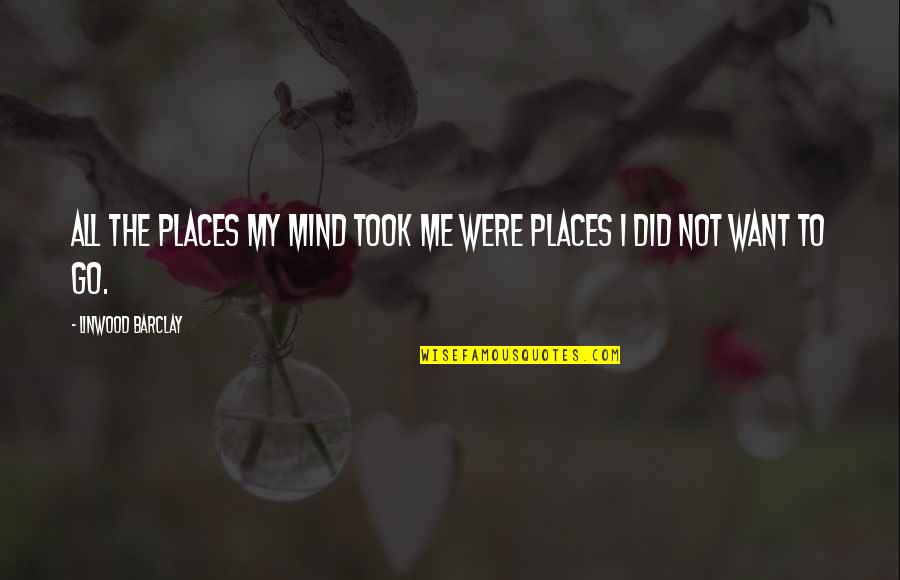 All the places my mind took me were places I did not want to go. —
Linwood Barclay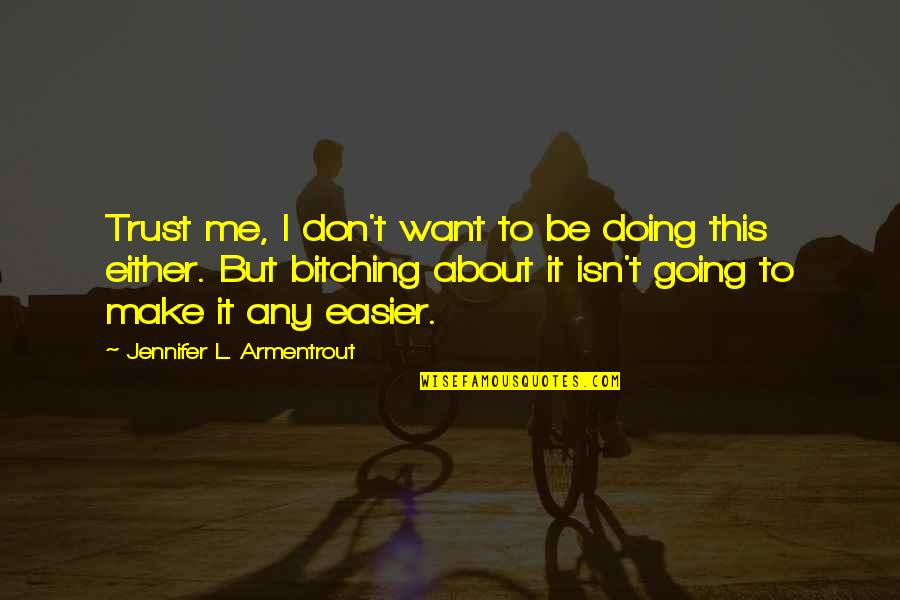 Trust me, I don't want to be doing this either. But bitching about it isn't going to make it any easier. —
Jennifer L. Armentrout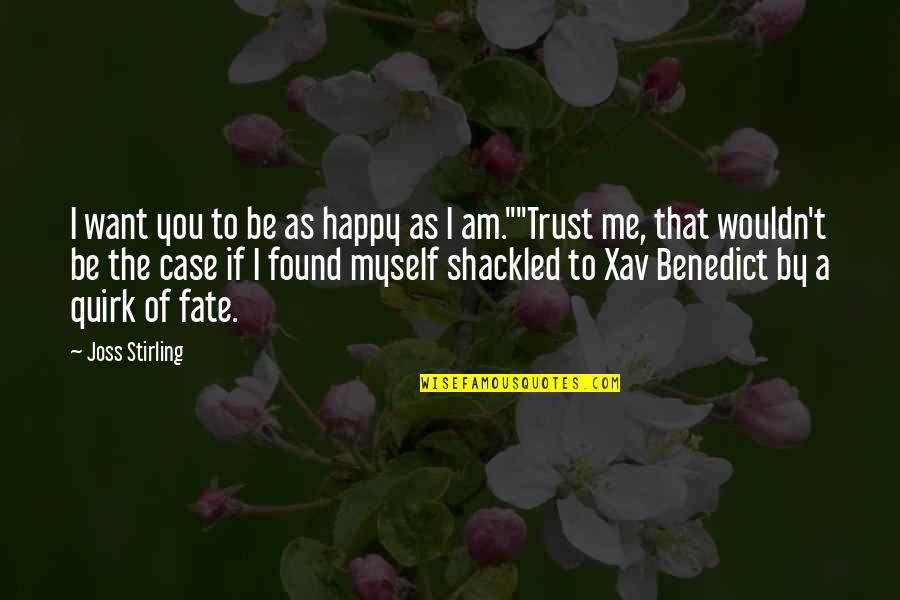 I want you to be as happy as I am."
"Trust me, that wouldn't be the case if I found myself shackled to Xav Benedict by a quirk of fate. —
Joss Stirling