I Would Never Hurt You Quotes
Collection of top 38 famous quotes about I Would Never Hurt You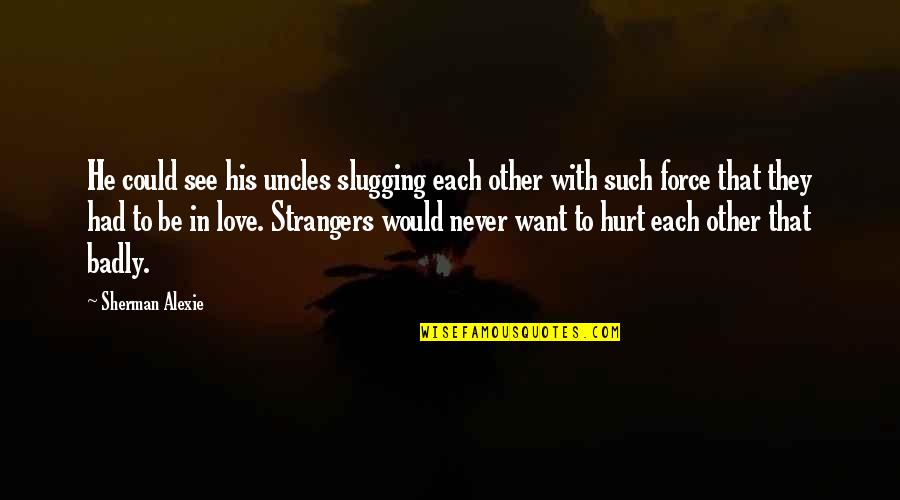 He could see his uncles slugging each other with such force that they had to be in love. Strangers would never want to hurt each other that badly.
—
Sherman Alexie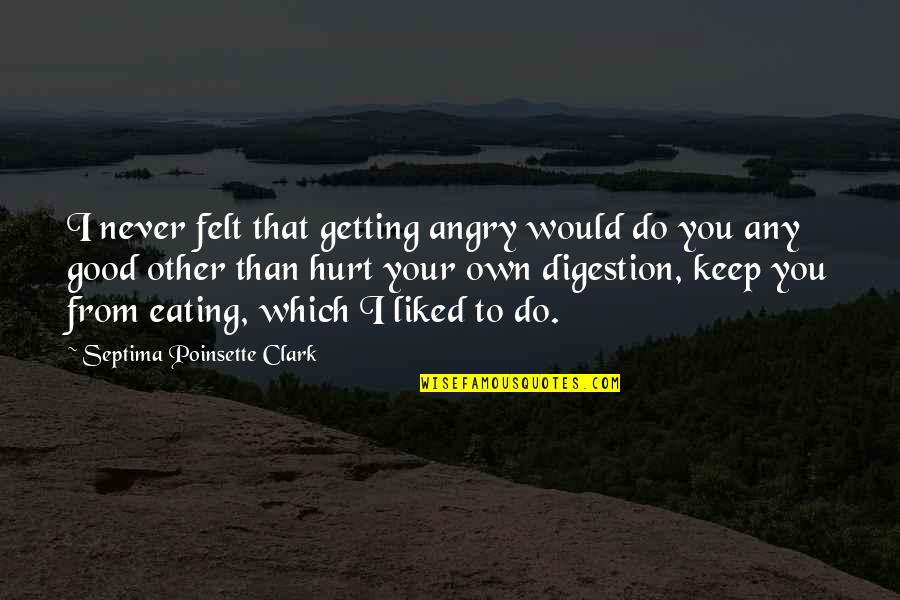 I never felt that getting angry would do you any good other than hurt your own digestion, keep you from eating, which I liked to do.
—
Septima Poinsette Clark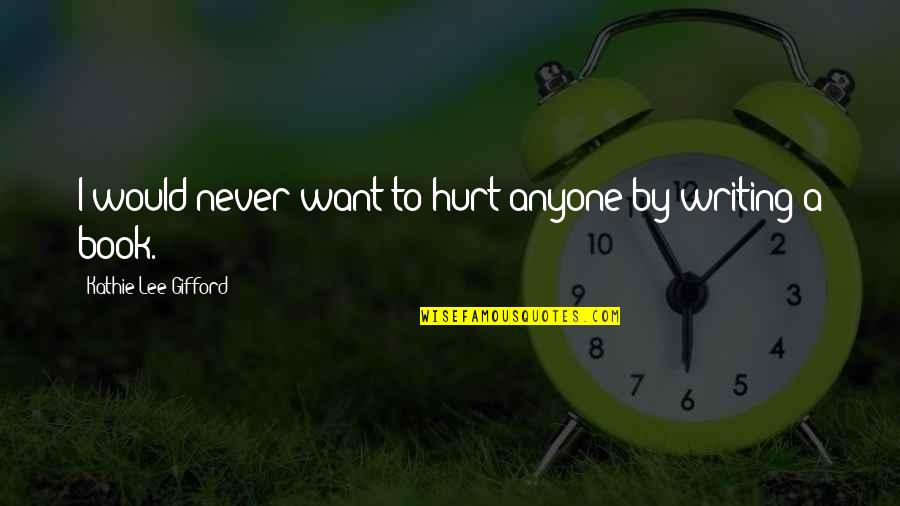 I would never want to hurt anyone by writing a book.
—
Kathie Lee Gifford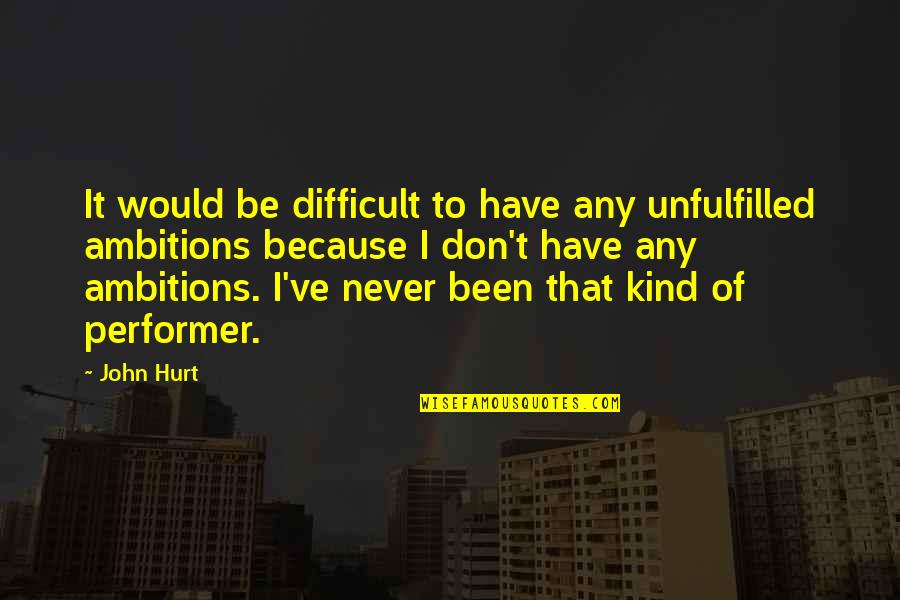 It would be difficult to have any unfulfilled ambitions because I don't have any ambitions. I've never been that kind of performer.
—
John Hurt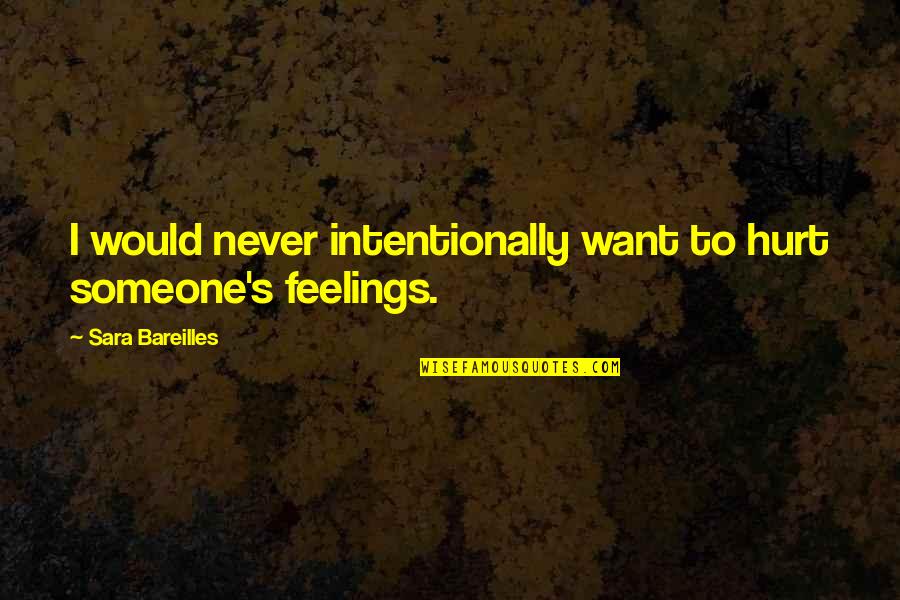 I would never intentionally want to hurt someone's feelings.
—
Sara Bareilles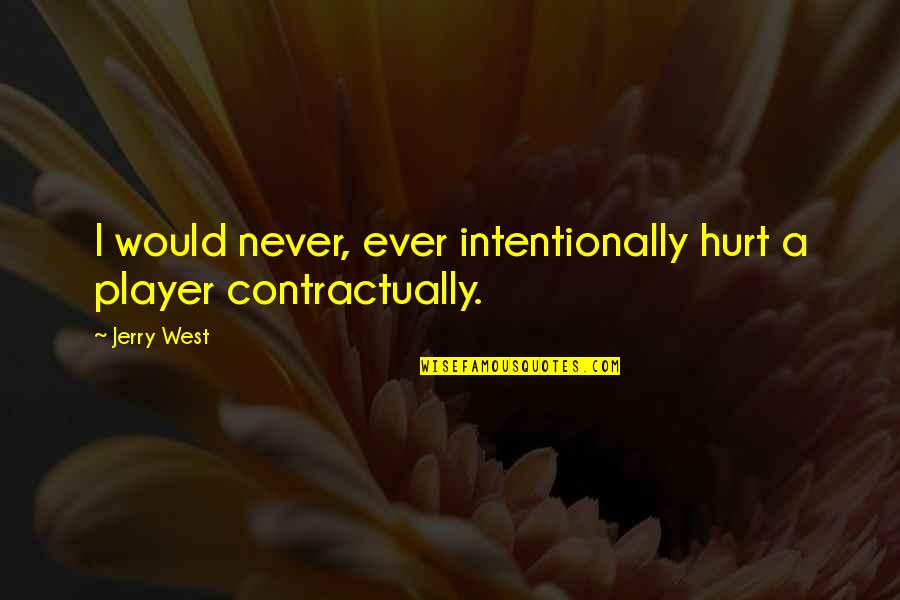 I would never, ever intentionally hurt a player contractually.
—
Jerry West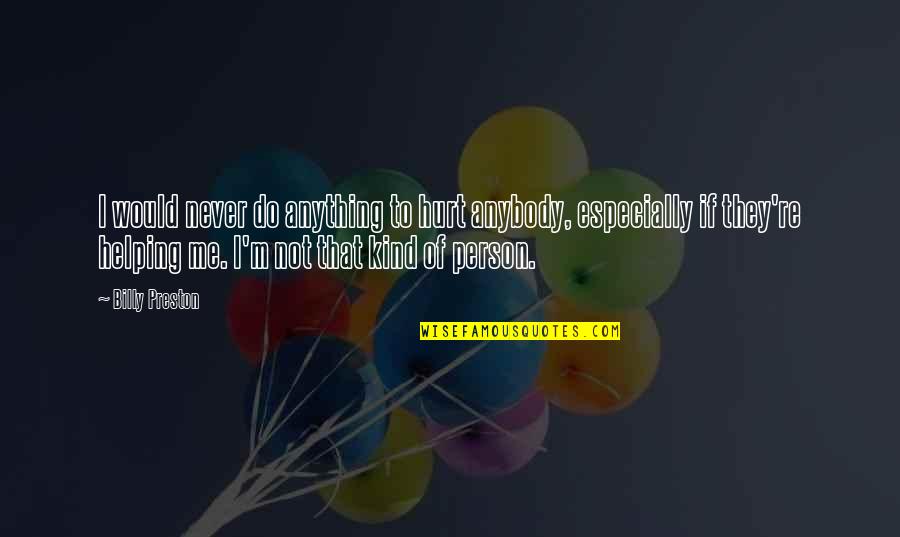 I would never do anything to hurt anybody, especially if they're helping me. I'm not that kind of person.
—
Billy Preston
He wouldn't hurt her. Never on purpose. Nev was going to hurt her accidentally, and when he did it would be her own fault.
—
Ruthie Knox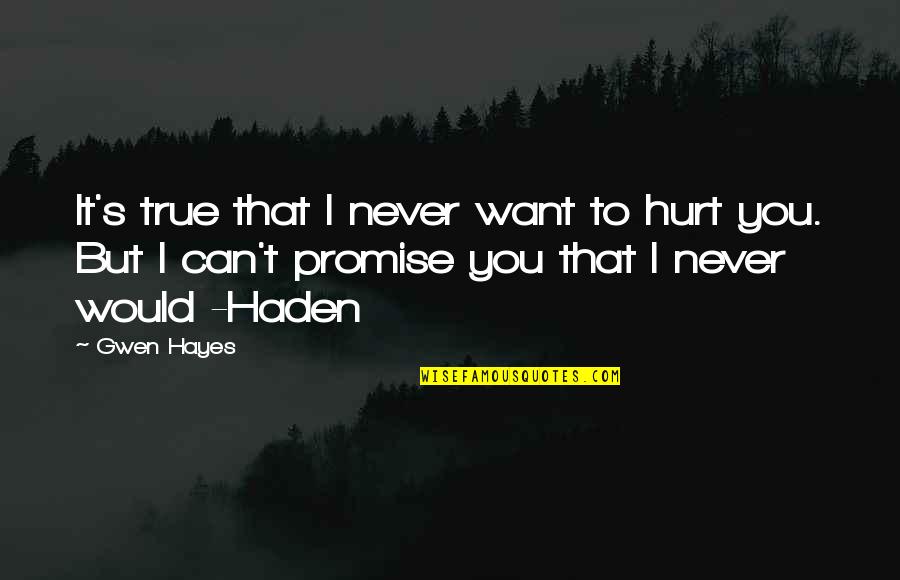 It's true that I never want to hurt you. But I can't promise you that I never would -Haden
—
Gwen Hayes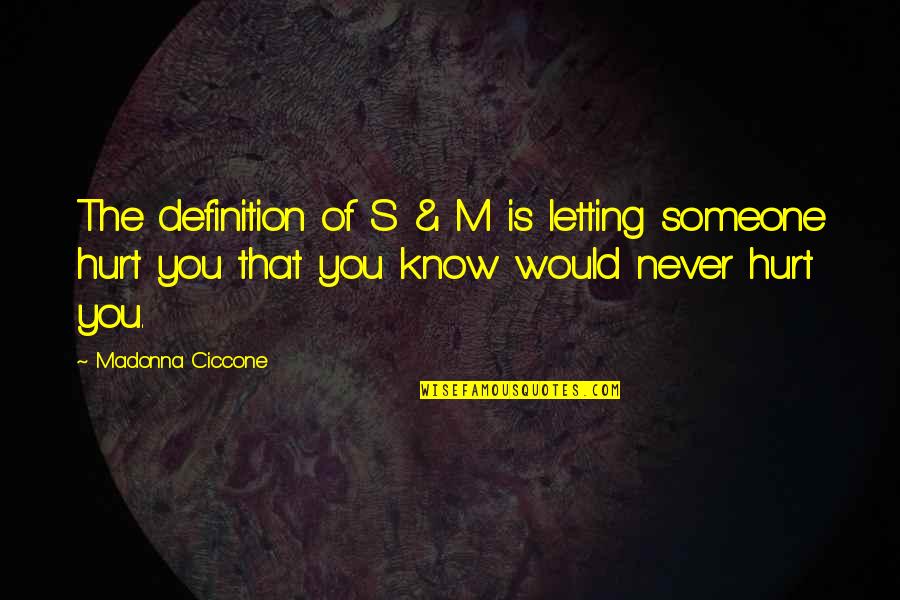 The definition of S & M is letting someone hurt you that you know would never hurt you.
—
Madonna Ciccone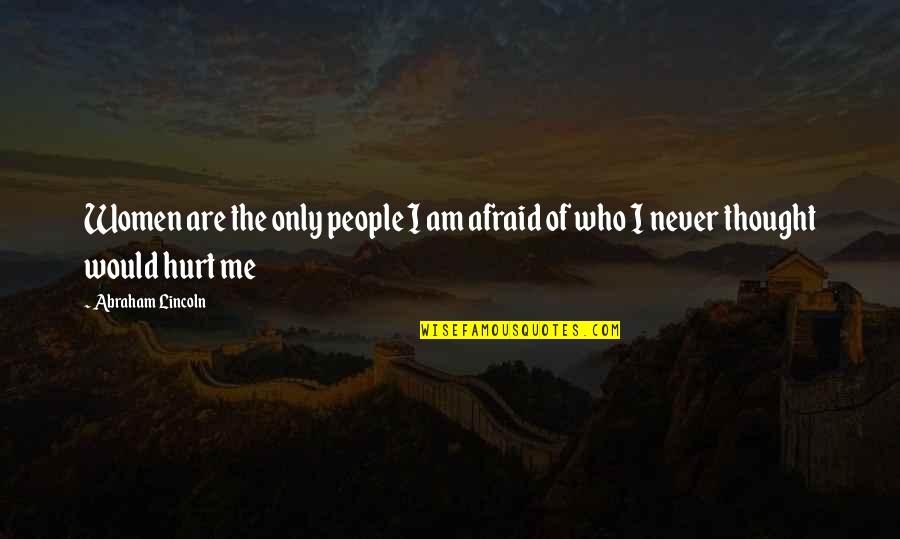 Women are the only people I am afraid of who I never thought would hurt me
—
Abraham Lincoln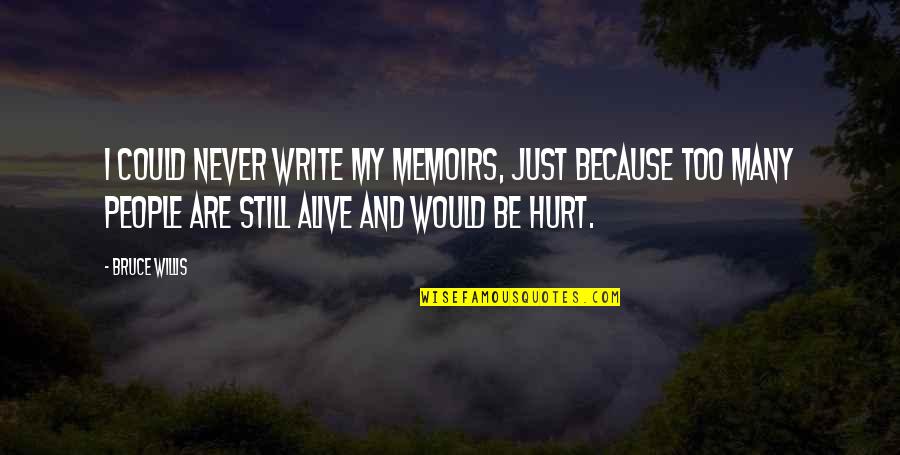 I could never write my memoirs, just because too many people are still alive and would be hurt. —
Bruce Willis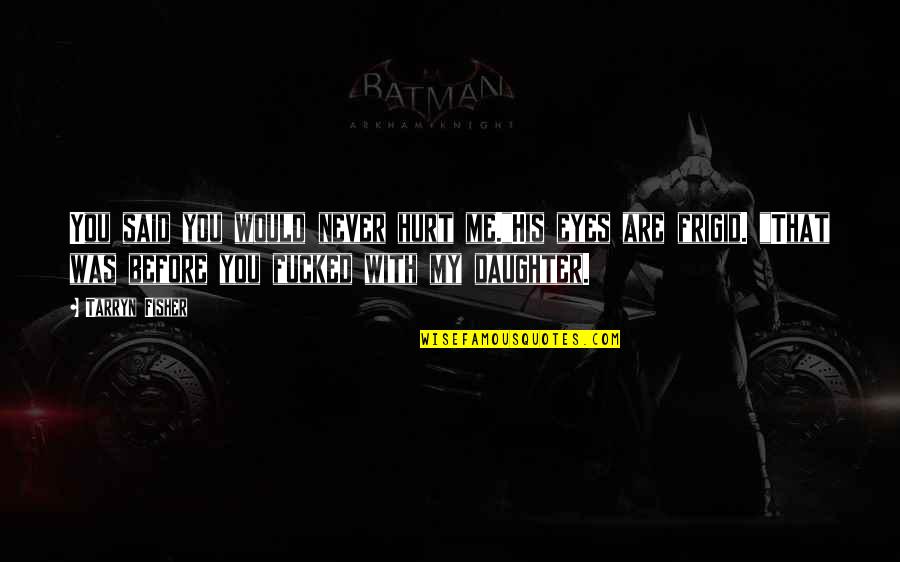 You said you would never hurt me."
His eyes are frigid. "That was before you fucked with my daughter. —
Tarryn Fisher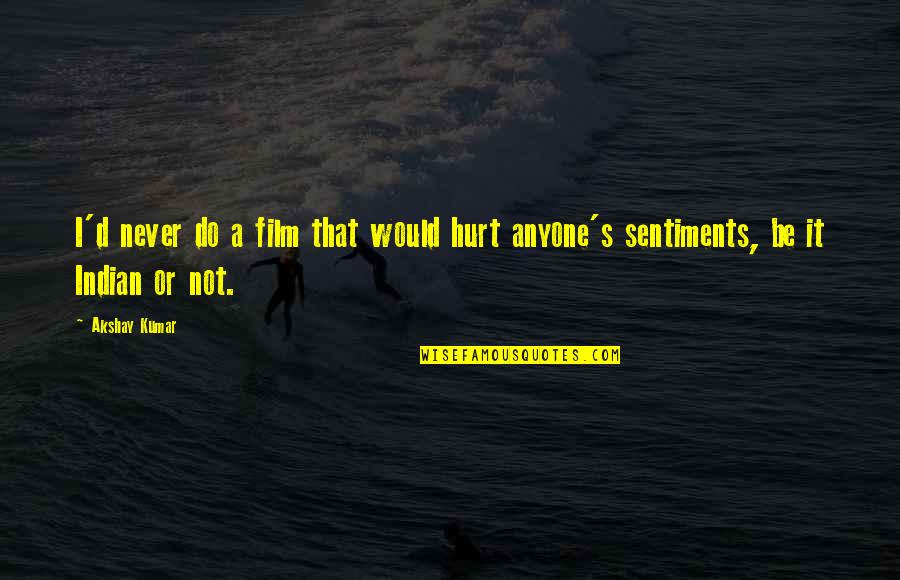 I'd never do a film that would hurt anyone's sentiments, be it Indian or not. —
Akshay Kumar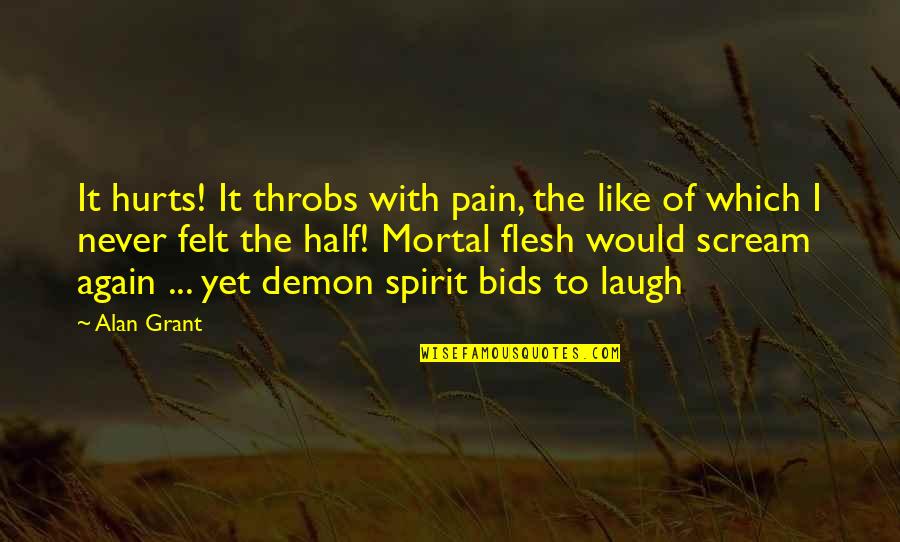 It hurts! It throbs with pain, the like of which I never felt the half! Mortal flesh would scream again ... yet demon spirit bids to laugh —
Alan Grant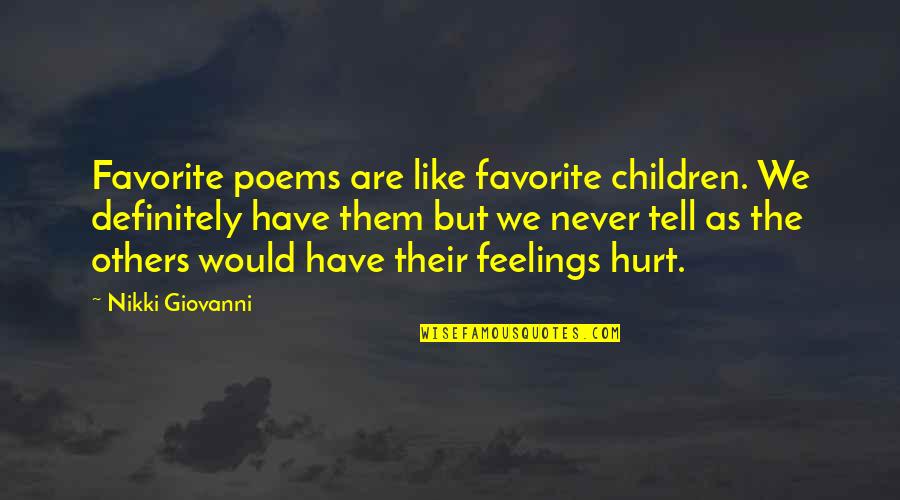 Favorite poems are like favorite children. We definitely have them but we never tell as the others would have their feelings hurt. —
Nikki Giovanni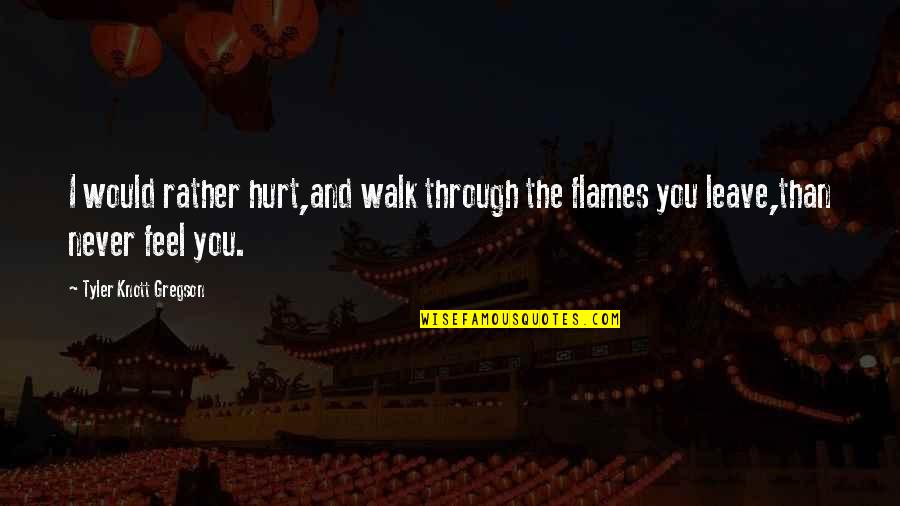 I would rather hurt,
and walk through the flames you leave,
than never feel you. —
Tyler Knott Gregson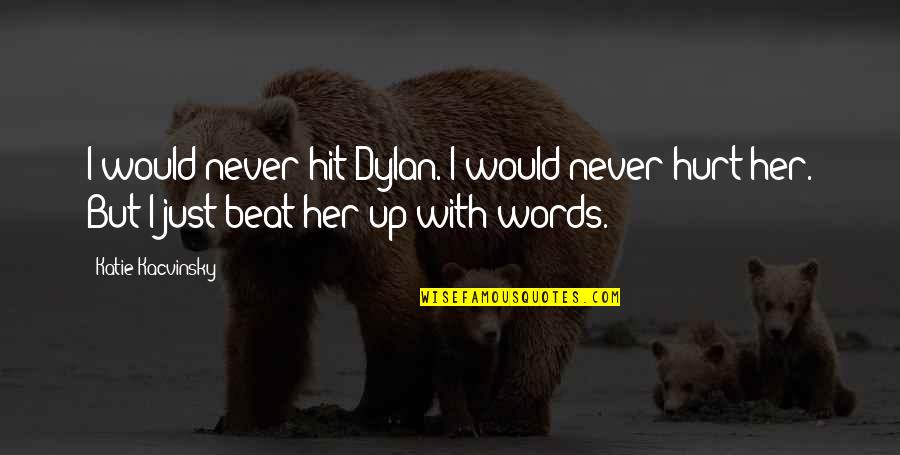 I would never hit Dylan. I would never hurt her. But I just beat her up with words. —
Katie Kacvinsky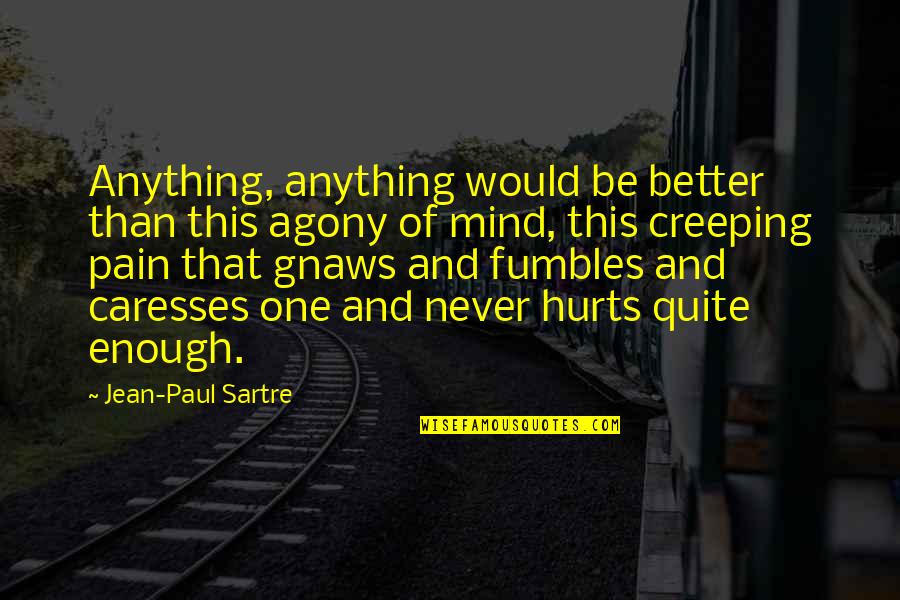 Anything, anything would be better than this agony of mind, this creeping pain that gnaws and fumbles and caresses one and never hurts quite enough. —
Jean-Paul Sartre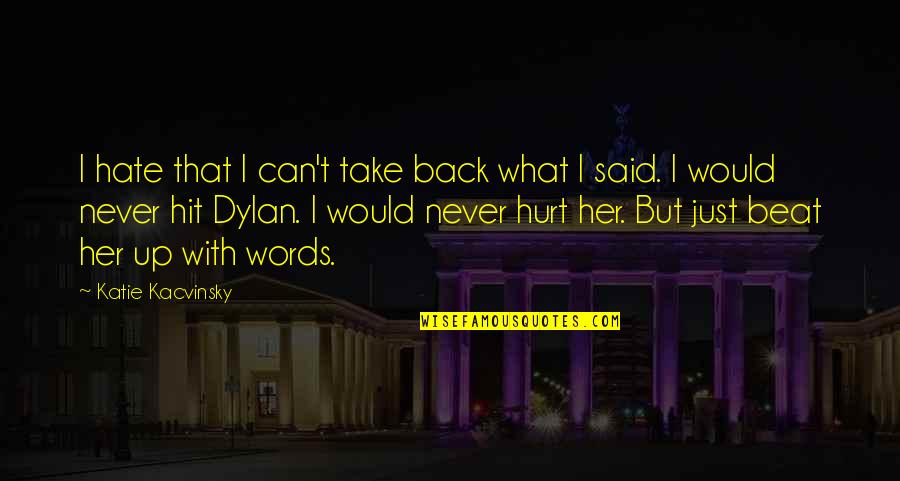 I hate that I can't take back what I said. I would never hit Dylan. I would never hurt her. But just beat her up with words. —
Katie Kacvinsky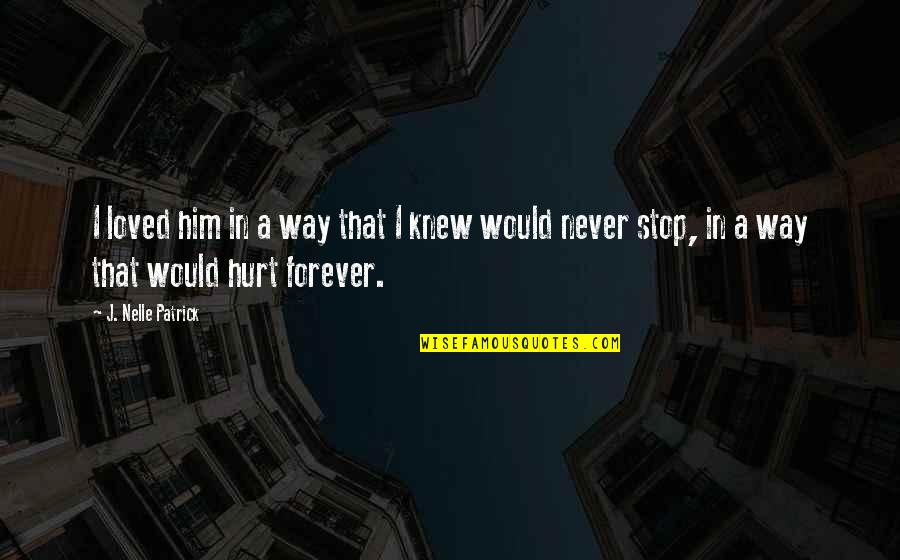 I loved him in a way that I knew would never stop, in a way that would hurt forever. —
J. Nelle Patrick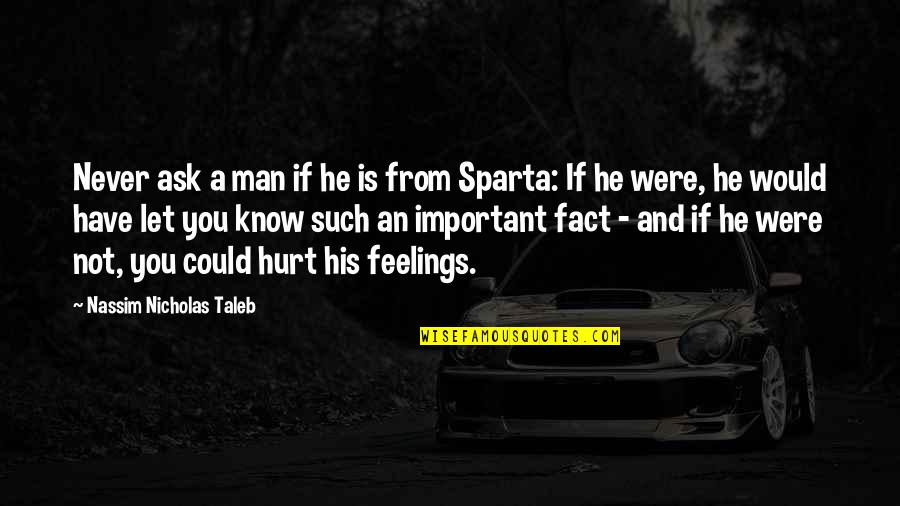 Never ask a man if he is from Sparta: If he were, he would have let you know such an important fact - and if he were not, you could hurt his feelings. —
Nassim Nicholas Taleb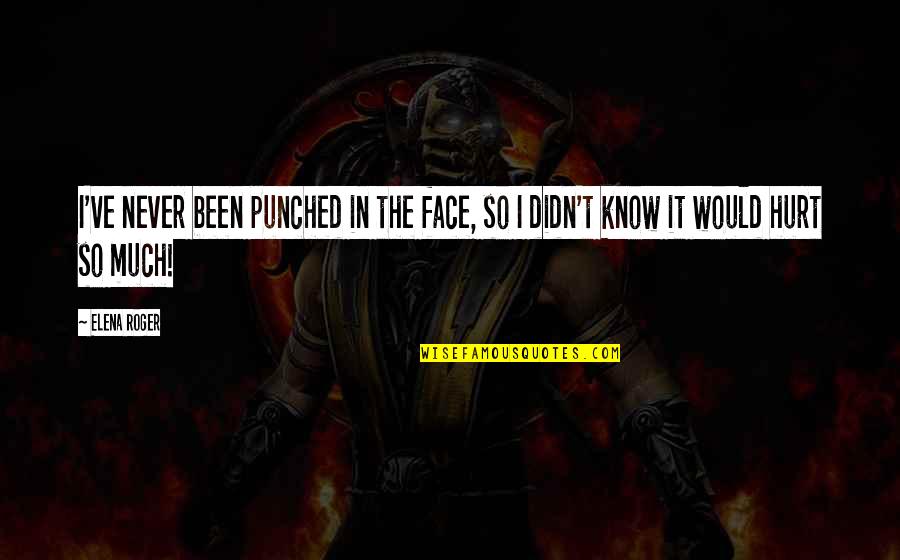 I've never been punched in the face, so I didn't know it would hurt so much! —
Elena Roger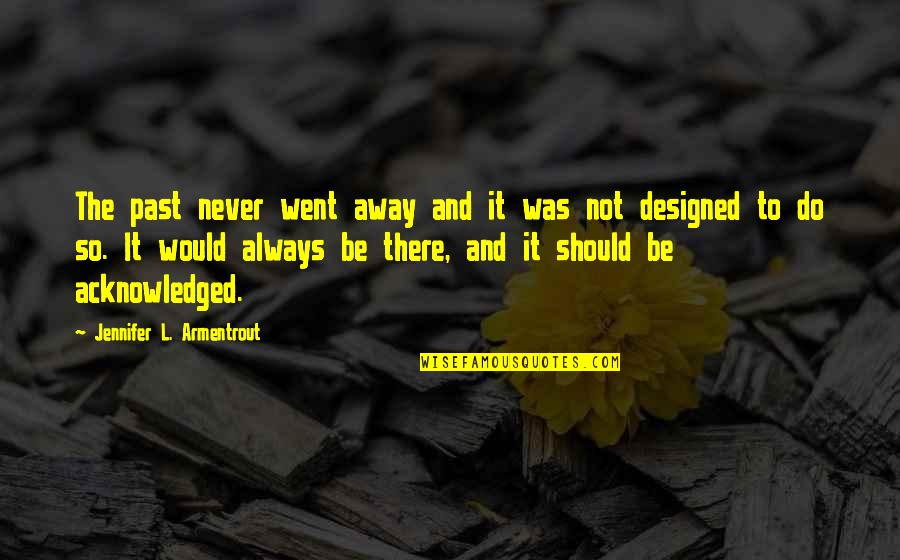 The past never went away and it was not designed to do so.
It would always be there, and it should be acknowledged. —
Jennifer L. Armentrout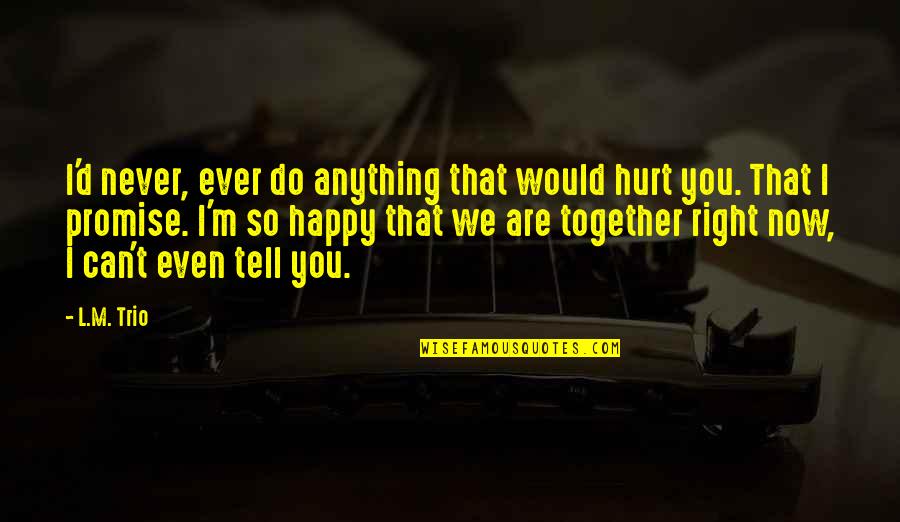 I'd never, ever do anything that would hurt you. That I promise. I'm so happy that we are together right now, I can't even tell you. —
L.M. Trio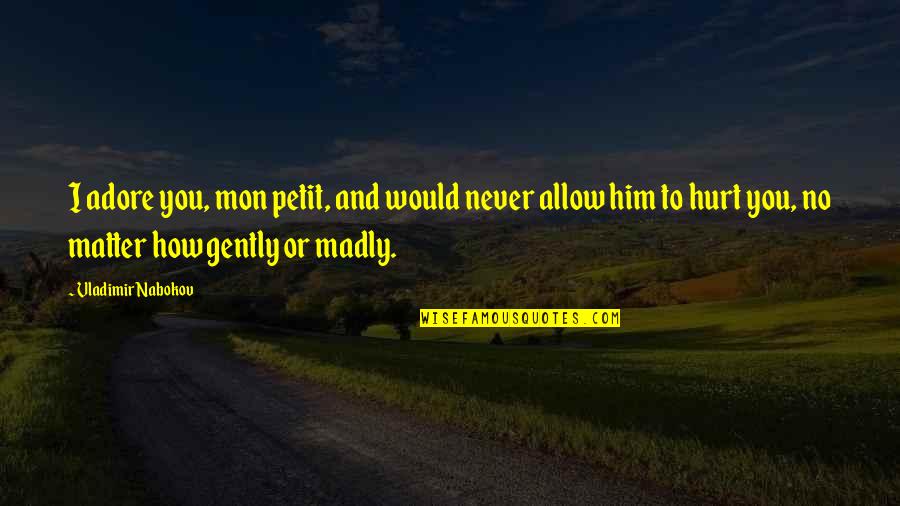 I adore you, mon petit, and would never allow him to hurt you, no matter how gently or madly. —
Vladimir Nabokov
He knew Sam would never hurt him, never in a million years. Never times all the stars in the sky he saw above him. —
Sherrie Henry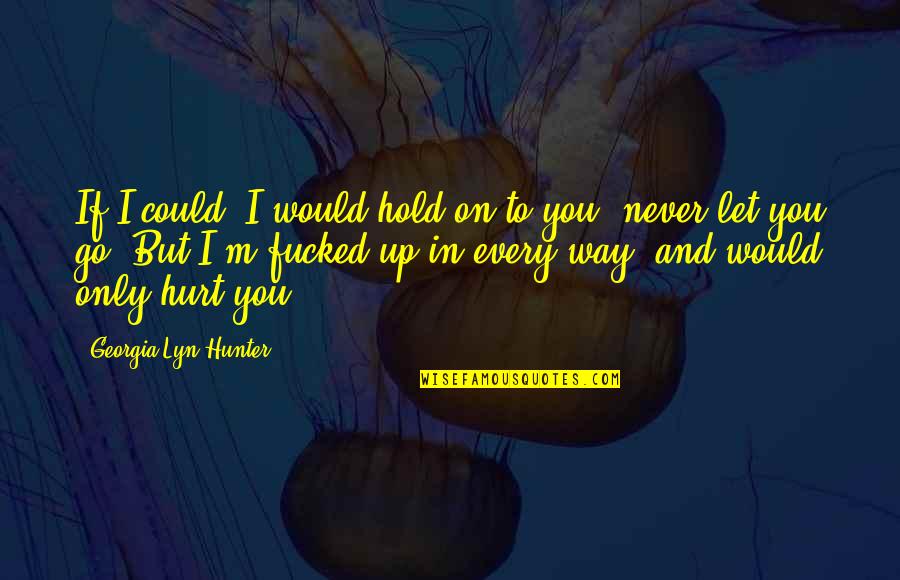 If I could, I would hold on to you, never let you go. But I'm fucked up in every way, and would only hurt you. —
Georgia Lyn Hunter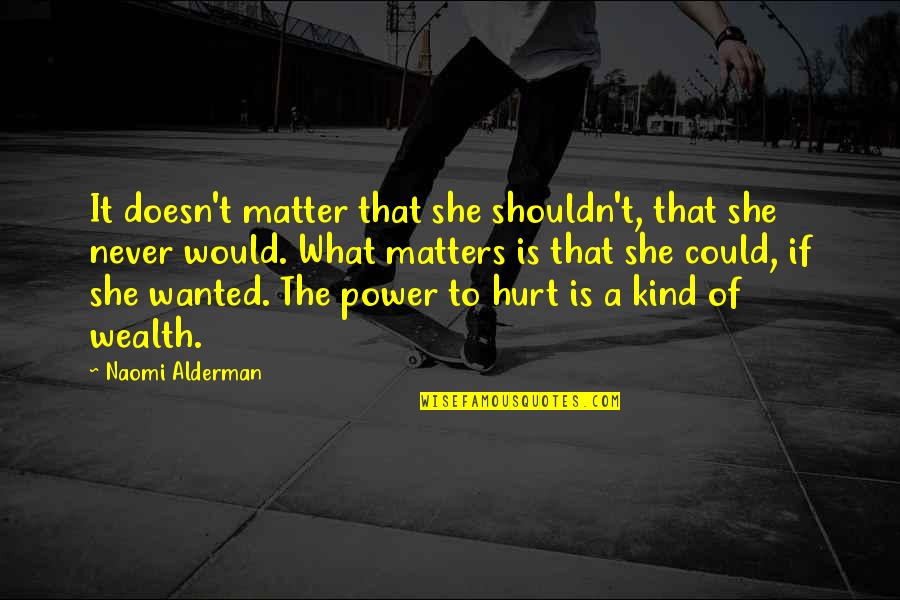 It doesn't matter that she shouldn't, that she never would. What matters is that she could, if she wanted. The power to hurt is a kind of wealth. —
Naomi Alderman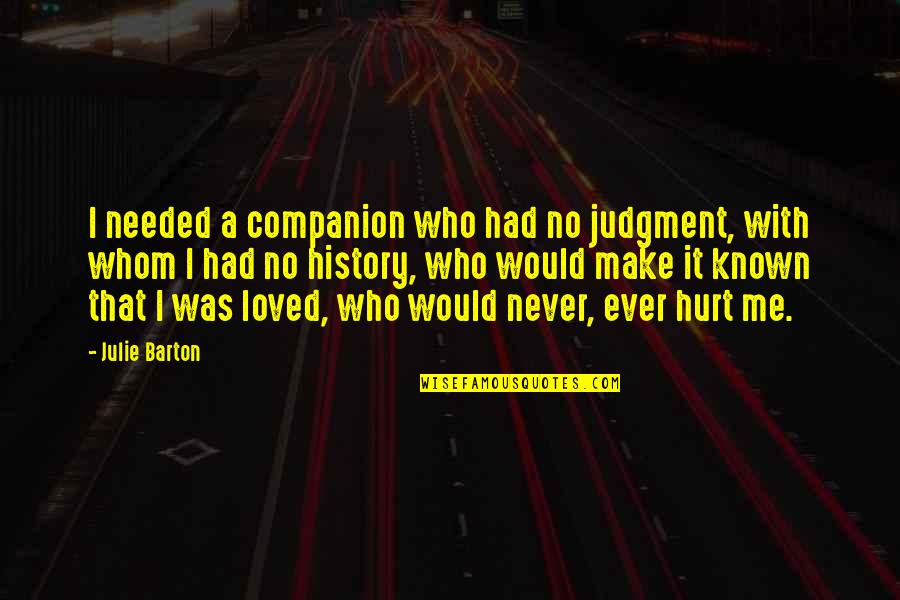 I needed a companion who had no judgment, with whom I had no history, who would make it known that I was loved, who would never, ever hurt me. —
Julie Barton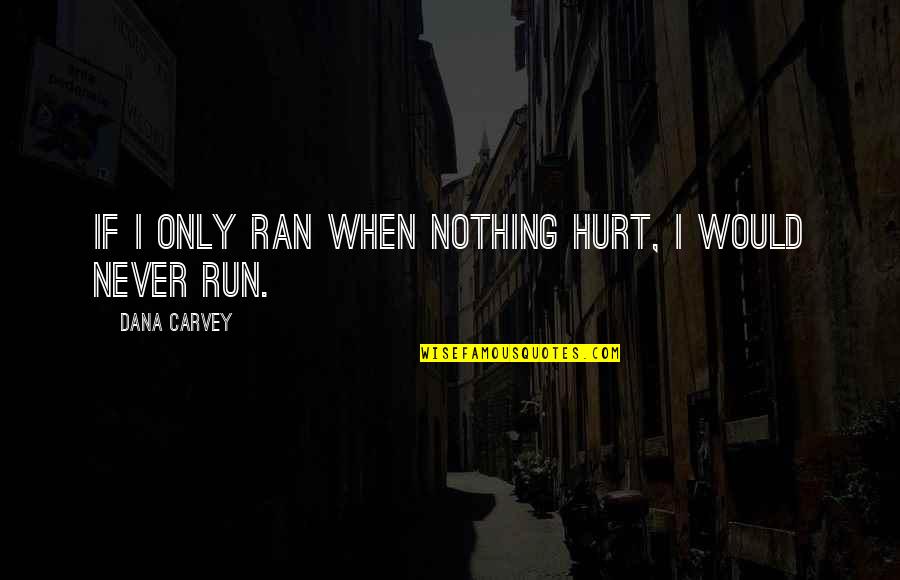 If I only ran when nothing hurt, I would never run. —
Dana Carvey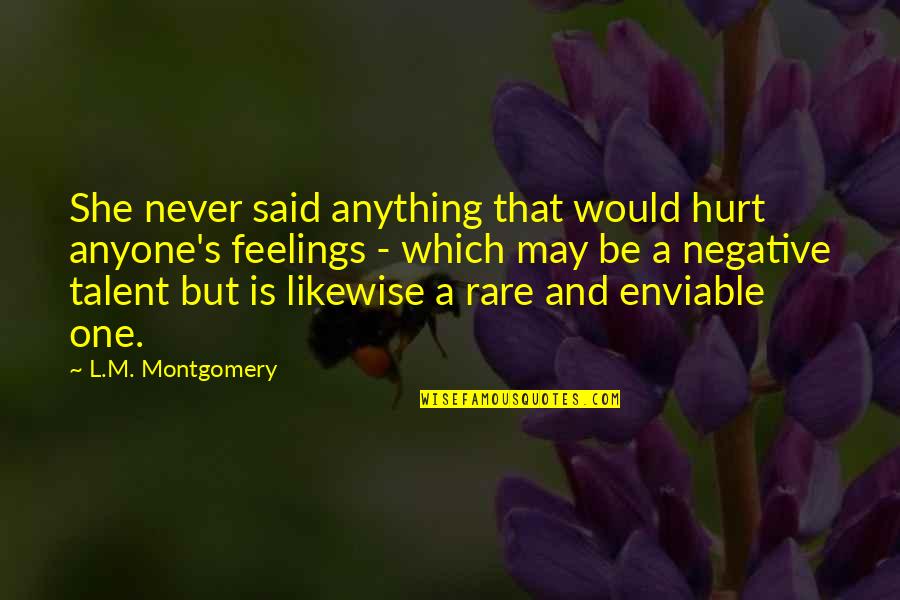 She never said anything that would hurt anyone's feelings - which may be a negative talent but is likewise a rare and enviable one. —
L.M. Montgomery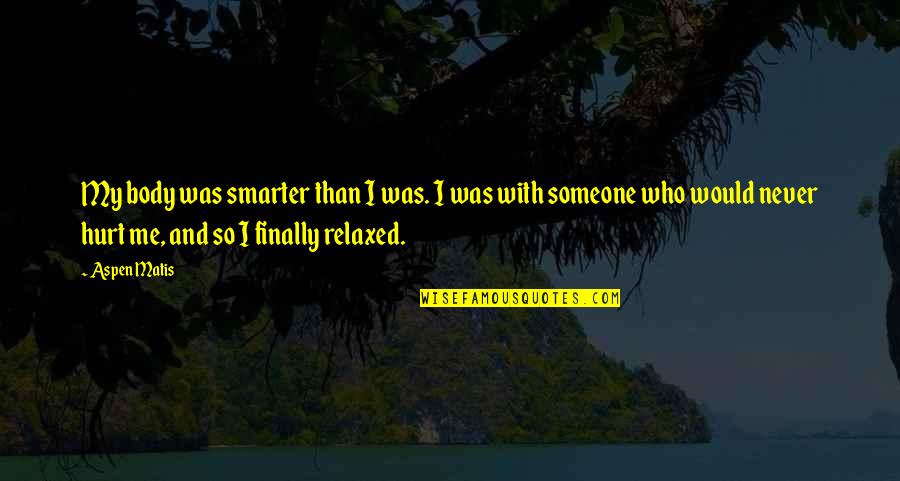 My body was smarter than I was. I was with someone who would never hurt me, and so I finally relaxed. —
Aspen Matis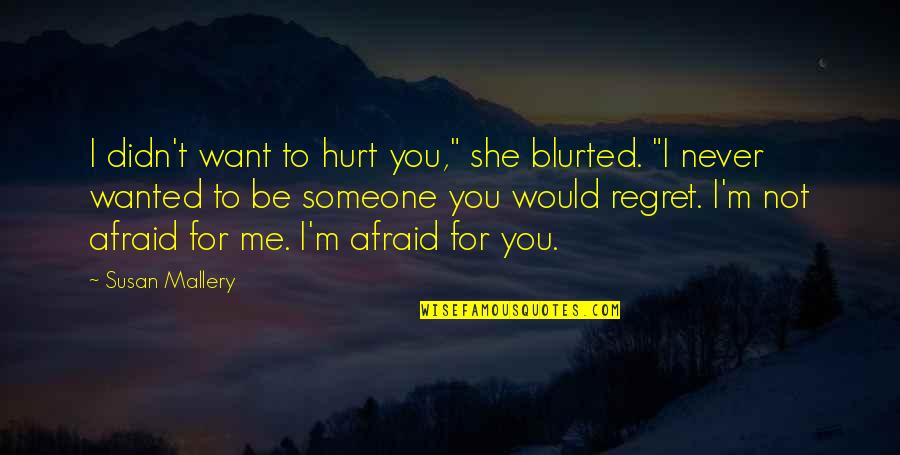 I didn't want to hurt you," she blurted. "I never wanted to be someone you would regret. I'm not afraid for me. I'm afraid for you. —
Susan Mallery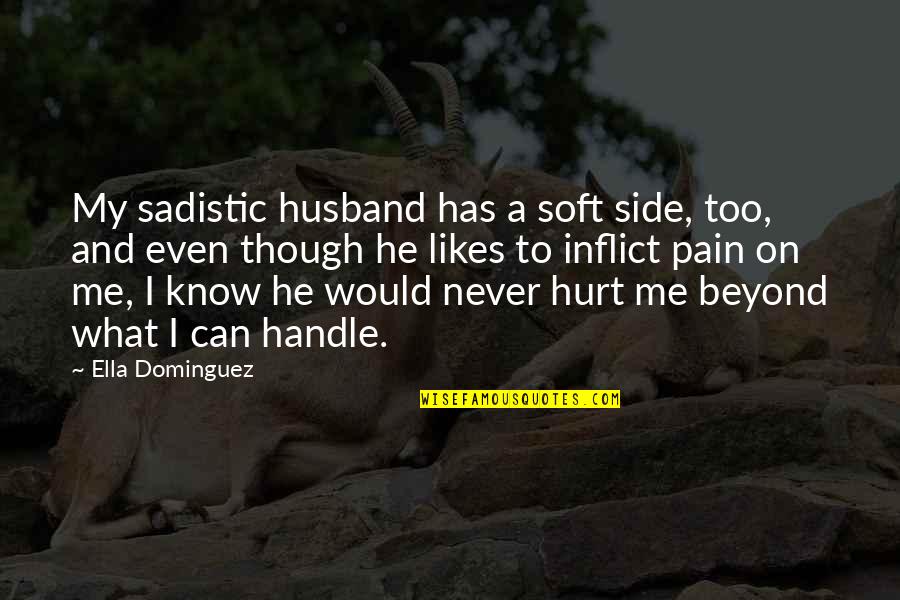 My sadistic husband has a soft side, too, and even though he likes to inflict pain on me, I know he would never hurt me beyond what I can handle. —
Ella Dominguez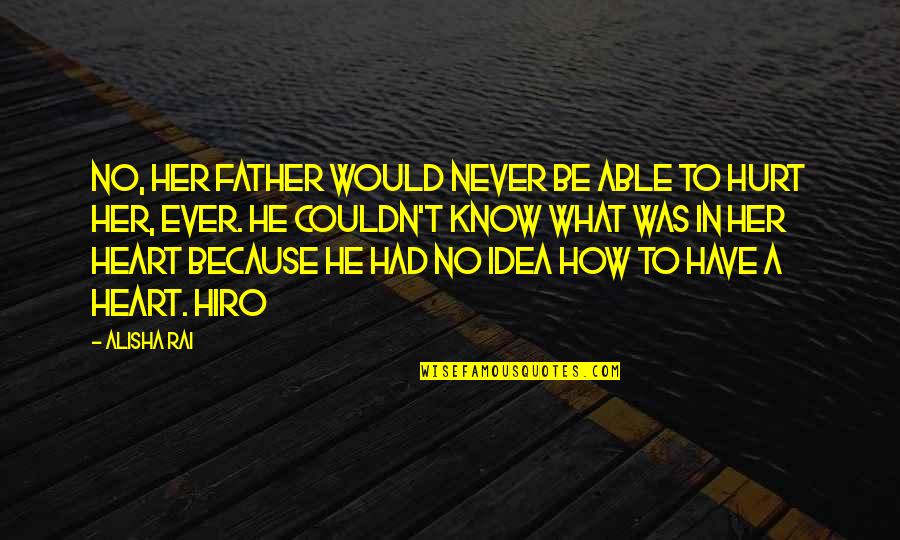 No, her father would never be able to hurt her, ever. He couldn't know what was in her heart because he had no idea how to have a heart. Hiro —
Alisha Rai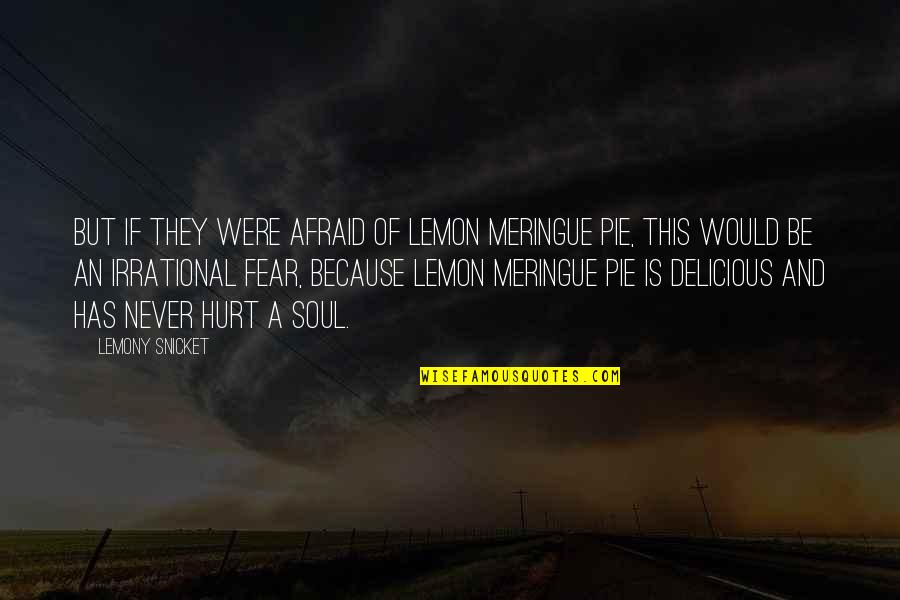 But if they were afraid of lemon meringue pie, this would be an irrational fear, because lemon meringue pie is delicious and has never hurt a soul. —
Lemony Snicket